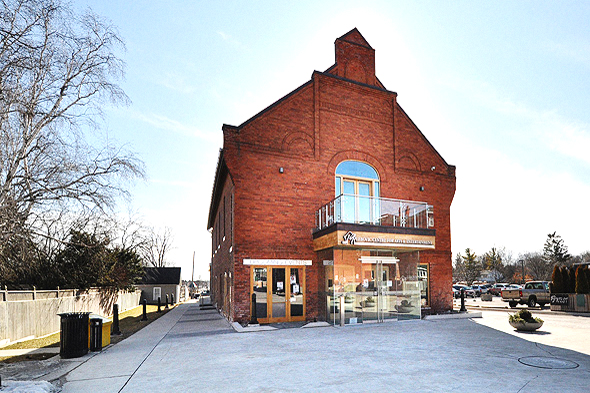 Are you looking for a quaint and affordable Ontario wedding venue that's in the GTA? Lebovic Centre for Arts & Entertainment – Nineteen on the Park is one of the oldest and most culturally significant buildings in Stouffville's downtown core- and it's only 50 km north of Toronto.
Constructed more than 100 years ago, the building originally consisted of a marketplace on the main floor and a public hall on the upper floor. A renovation a few years ago has transformed the historic space into a premier arts and entertainment facility.
With its exposed brick, dramatic ceiling and balcony overlooking Civic Square, the venue is perfect for a small wedding. Both the Greenpark Great Hall and the Community Room are available for rent, with a maximum capacity of 200 guests. Full lighting and sound systems are available, as well as kitchen facilities.
Want to learn more? Visit Nineteen on the Park.
Sponsored Post.
Save