Whitney, a Nebraska native who now works as a Los Angeles model, and her fiancé, Patrick, a Southern California guitarist best known for his work with Katy Perry, decided to tie the knot at a private cabin in the hills of Paso Robles, just out of reach from Lake Naciemento. Only their closest family and friends were in attendance. Whitney wore a Sarah Janks gown from The Dress Theory, with Kate Spade bridal Keds. Their ceremony included an exchanging of vows, and a sweet, surprise of Patrick performing 'My Girl' to his bride – including guests singing along!
Thanks so much to photographer Alexandra Wallace for submitting this sweet DIY wedding!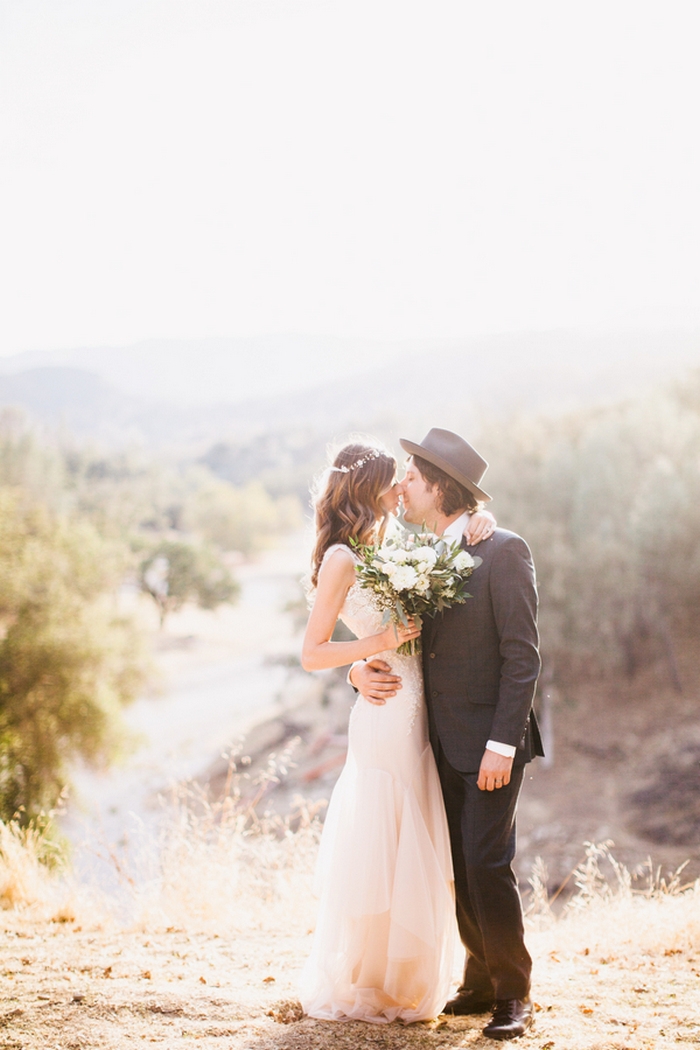 Whitney & Patrick
Location: Paso Robles
Wedding Date: October 22, 2016
Number of Guests: 16
Wedding Cost: ~$7,000
Wedding Ceremony Location: Paso Robles,
Wedding Reception Location: Paso Robles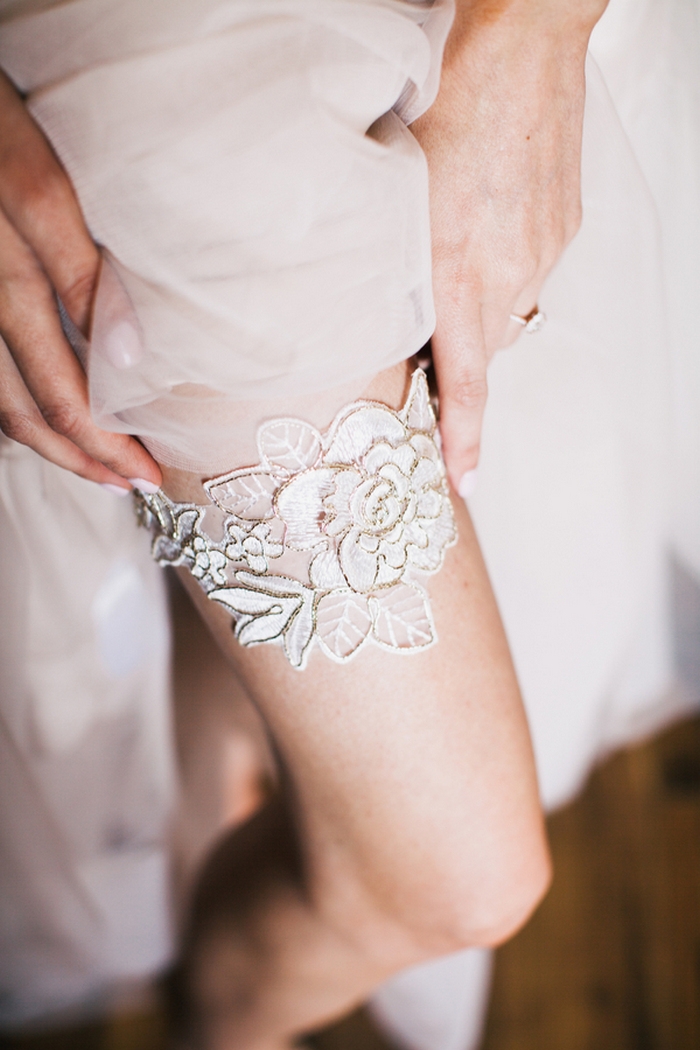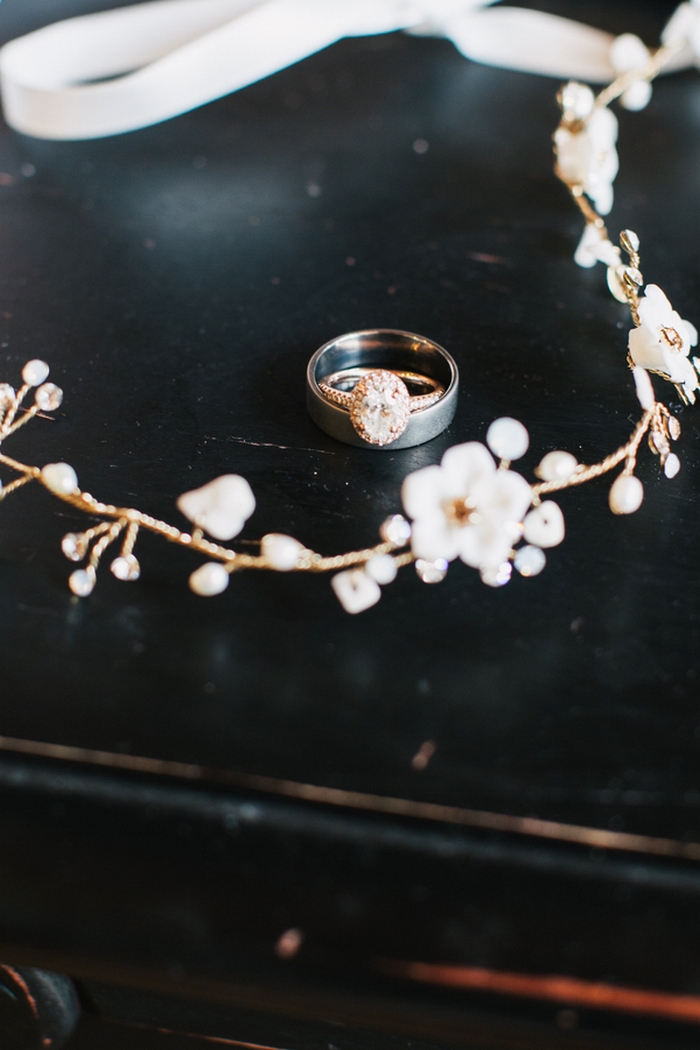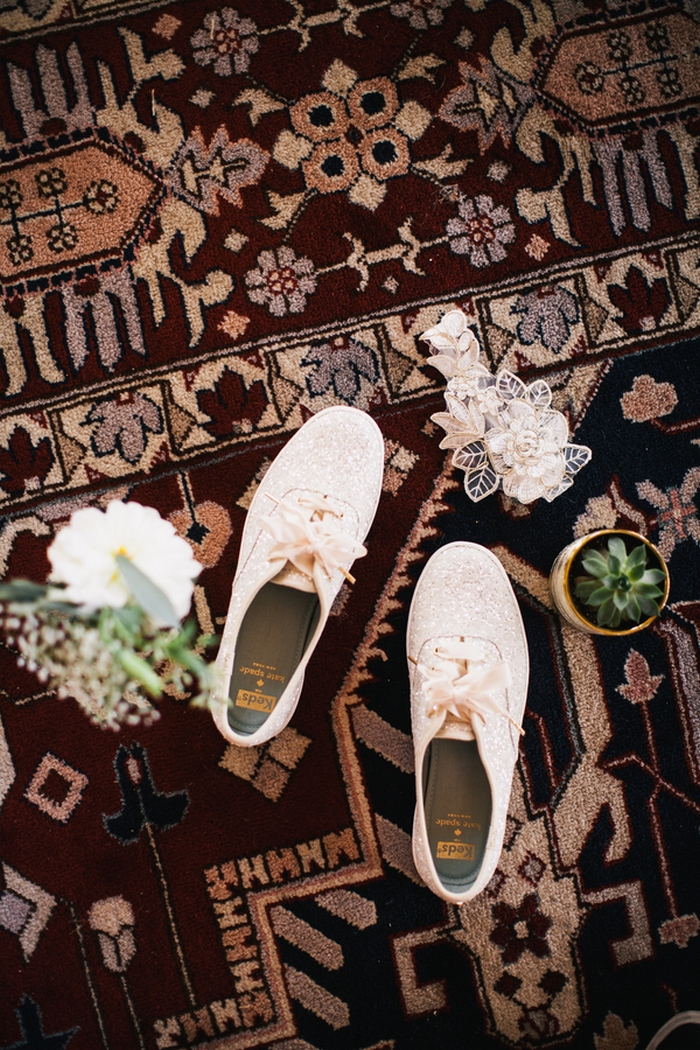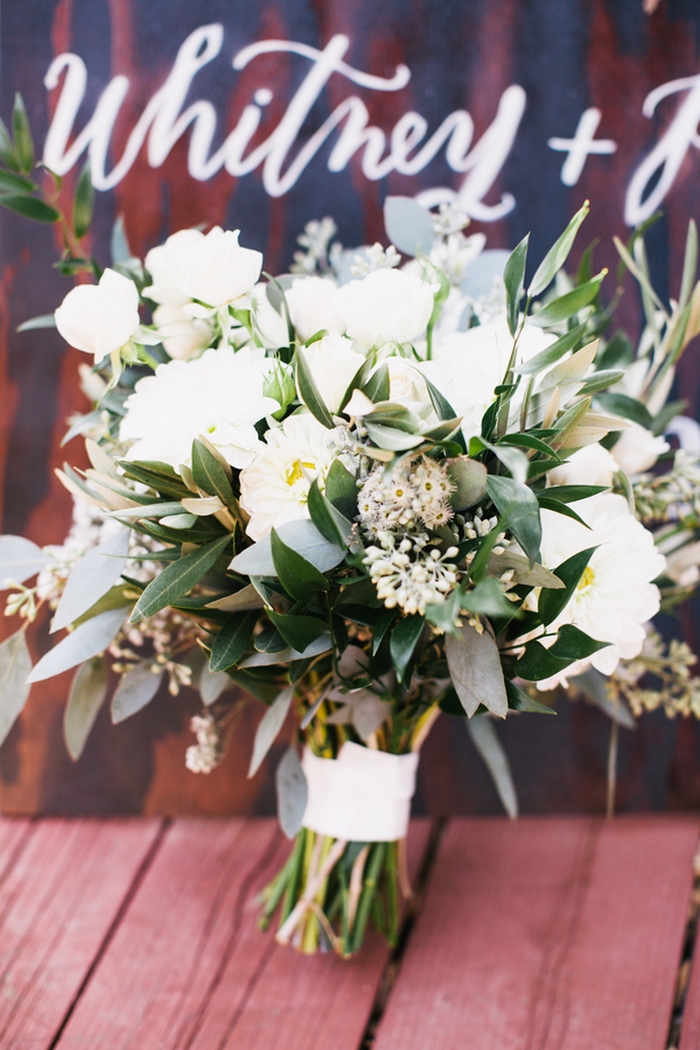 Why did you have an intimate wedding?
What we wanted most was to remember every single detail of our day and be present with each guest that came. Every person that was there was someone who meant a great deal to us. Each person that came put their personal touches on our day. Our friends made our cake, as well as the benches the guests sat on during the ceremony, and the flower crown that my maid of honor wore. They also helped me with the floral arrangement. Because it was so small, it was for the most part stress-free, not to mention that we saved a lot of money!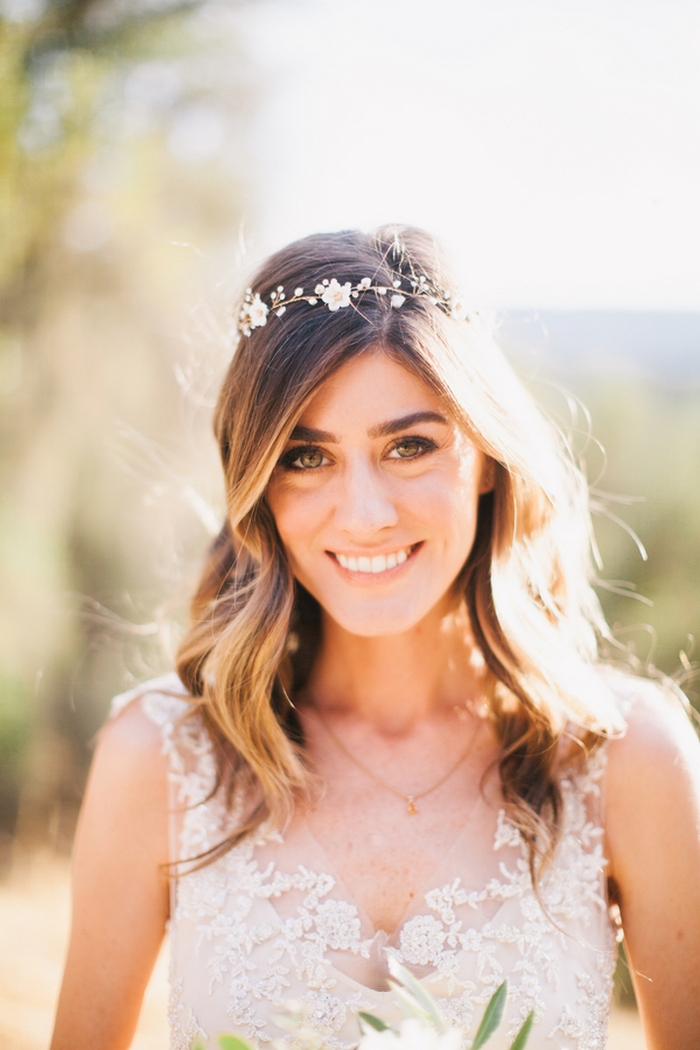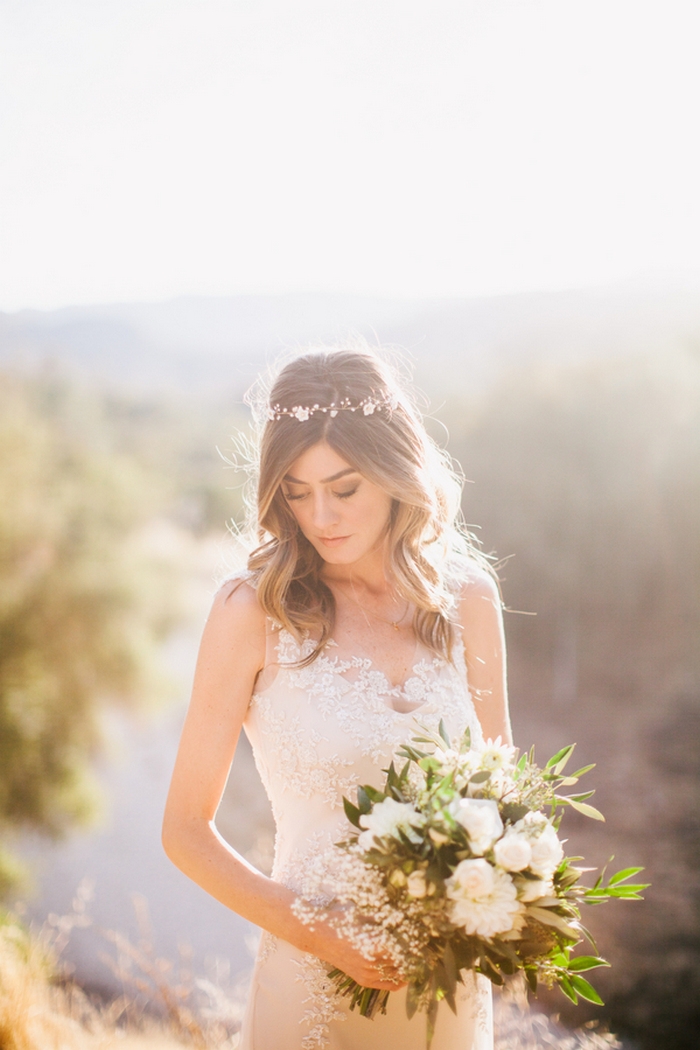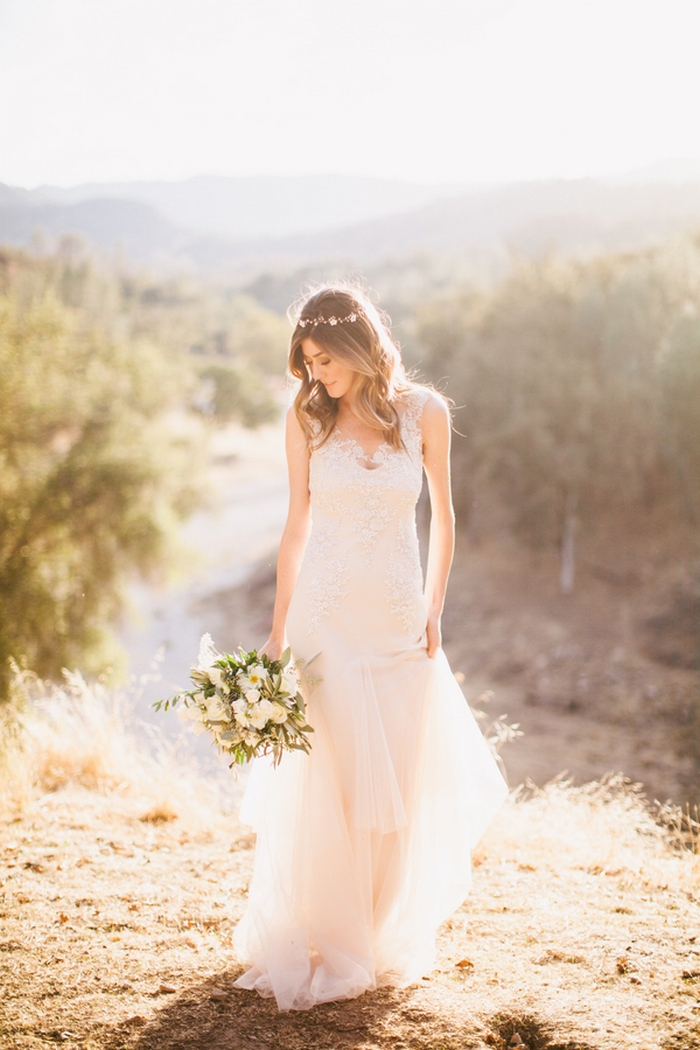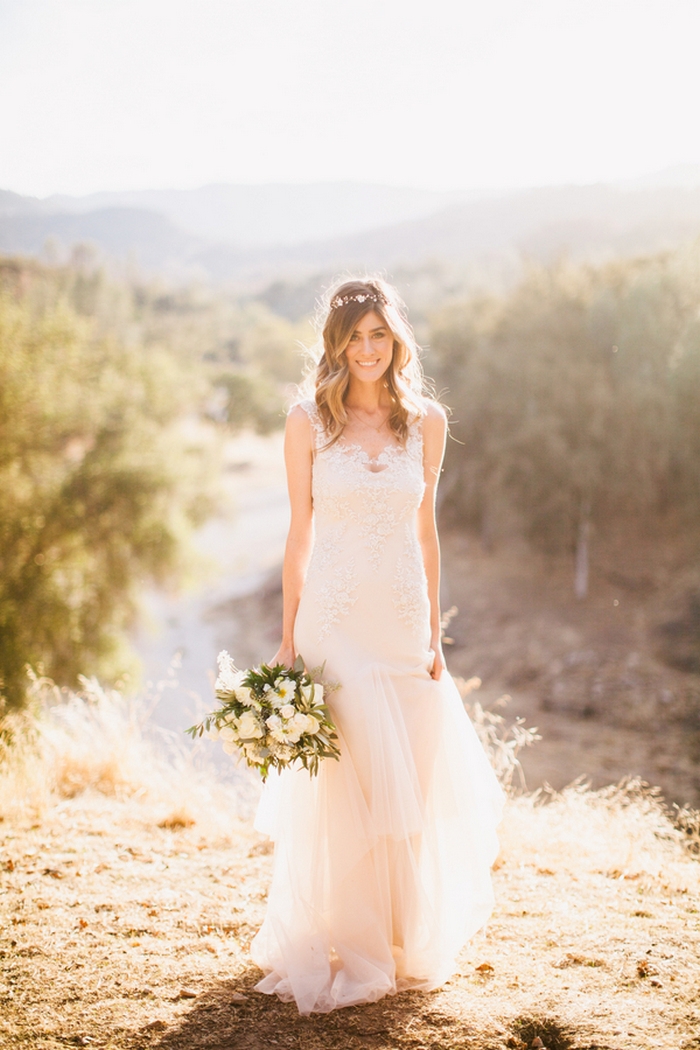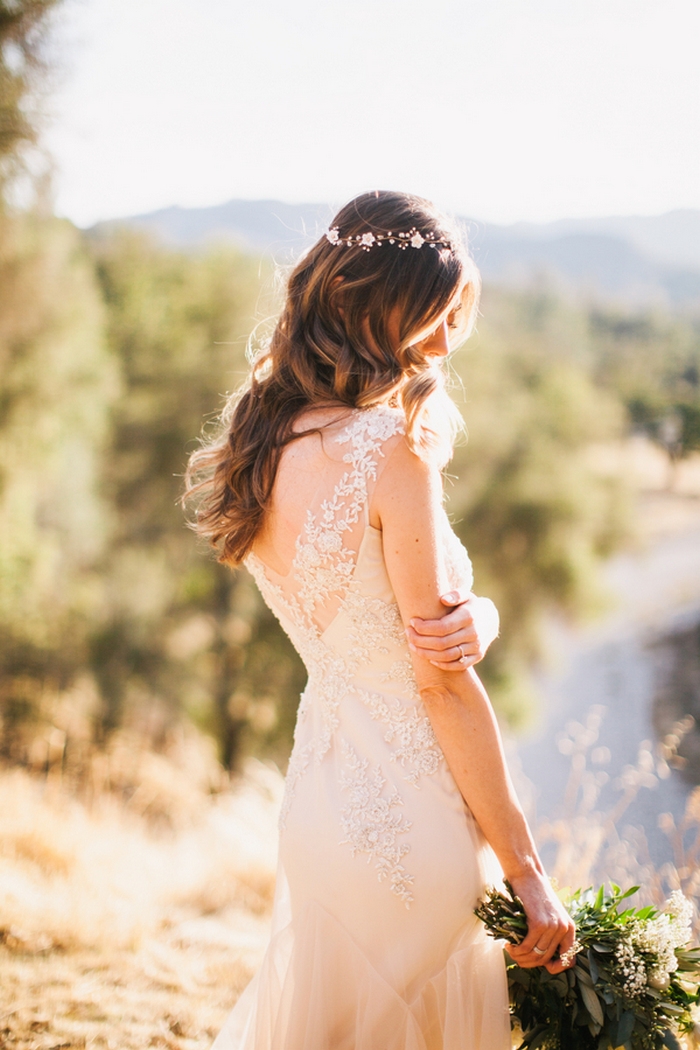 What are some the challenges that you faced planning an intimate wedding?
We didn't hire any help apart from the food and some of my flowers. This was challenging at times because we live in LA and Paso Robles is five hours from us. We did EVERYTHING ourselves.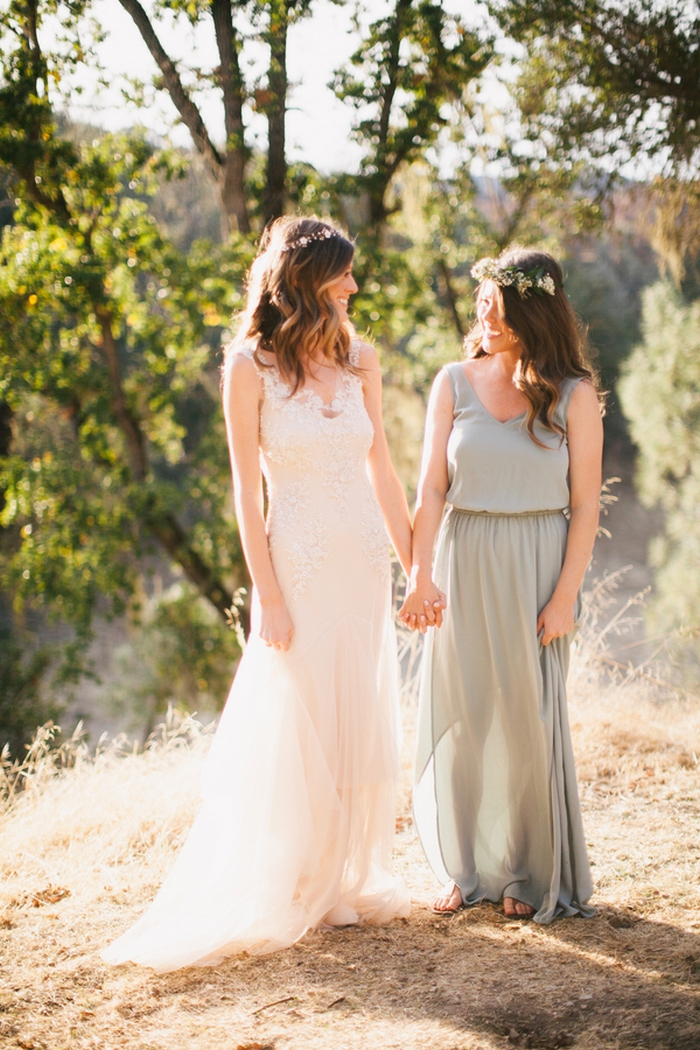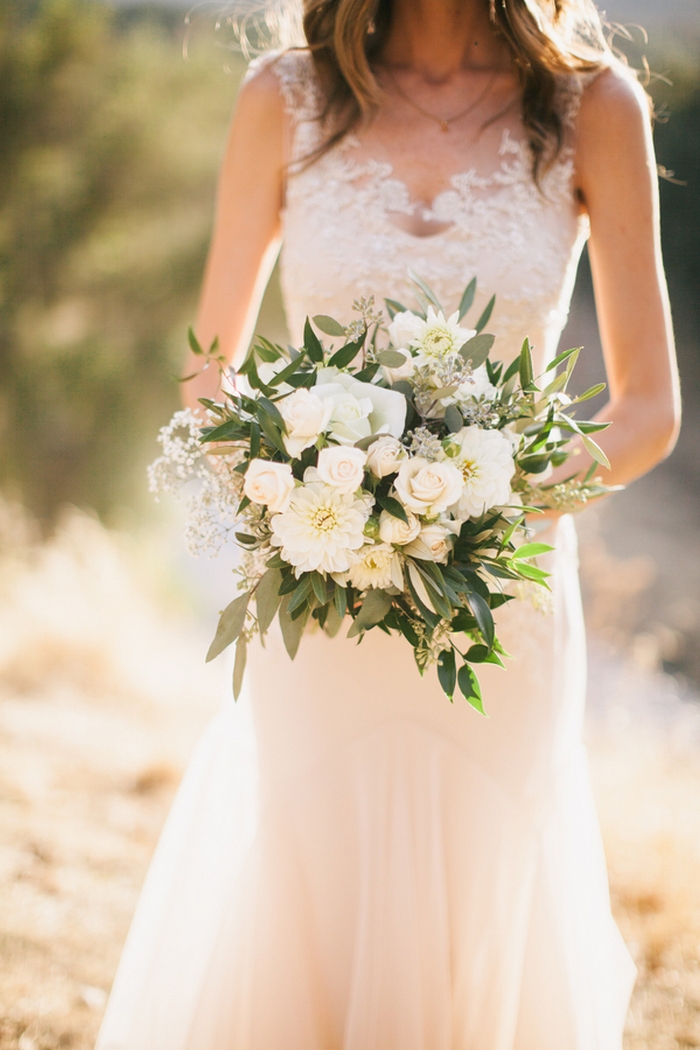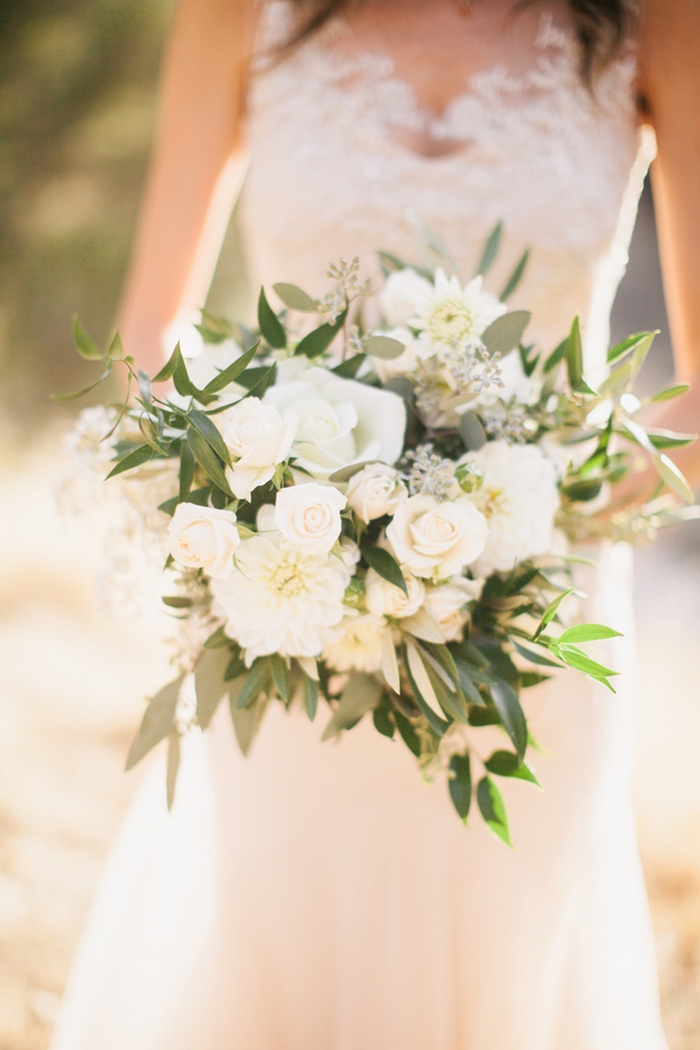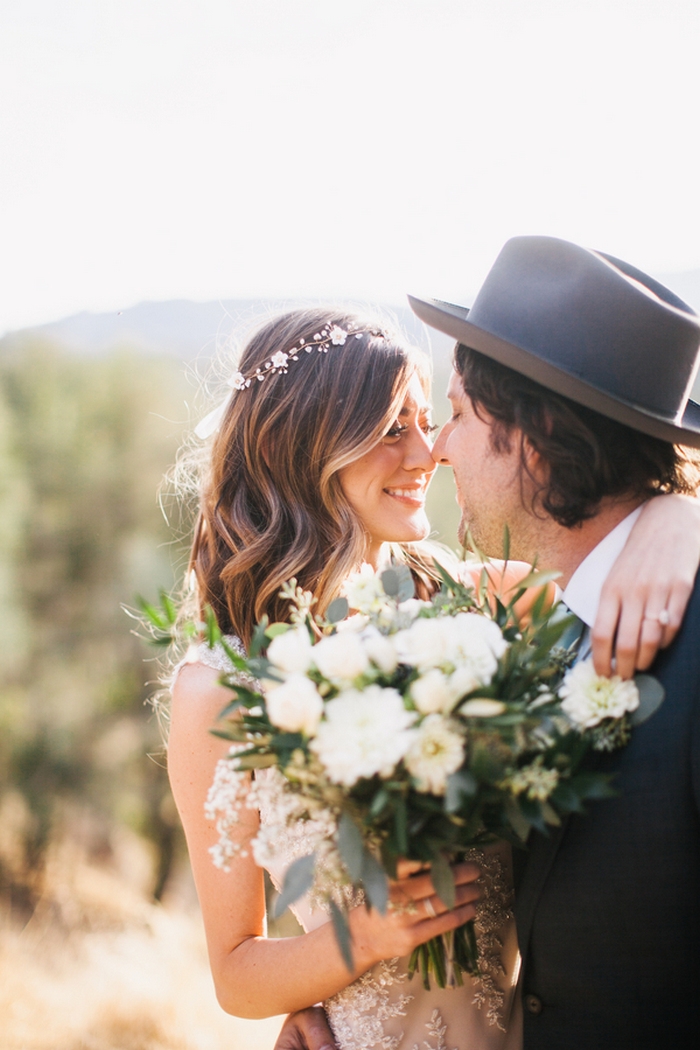 Was it difficult to pare down the guest list?
Not so much. We put our list together early on and stuck to it.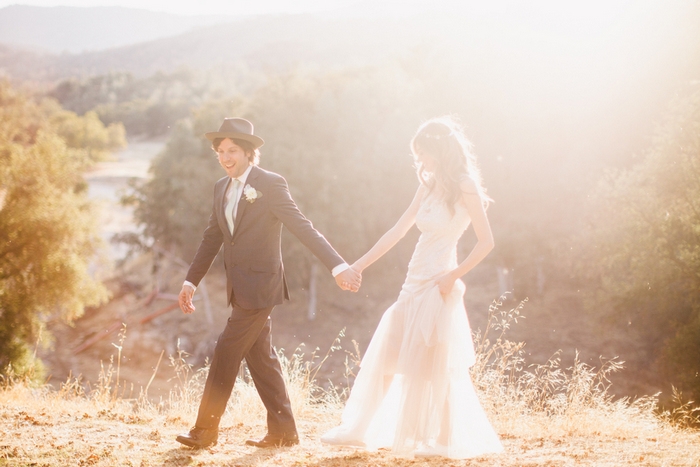 Did you have any 'issues' with the small guest list from friends and family? If so, how did you address them?
From the beginning of our engagement we knew this was what we wanted and were vocal about it, so no one was surprised. We stuck to immediate family and a handful of friends who we consider family. We were so lucky that the people in our lives understood this. We didn't feel like we had to explain this to anyone nor did anyone make us feel like we had to.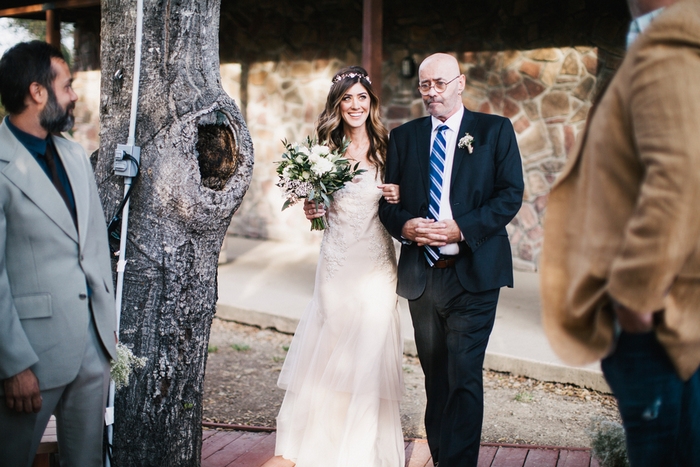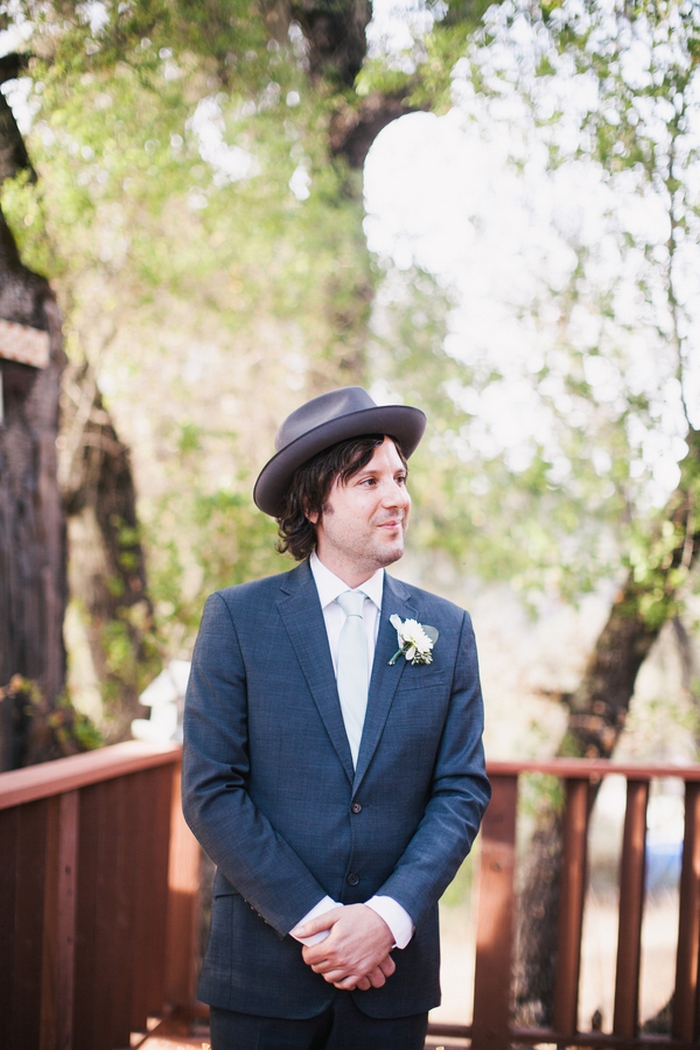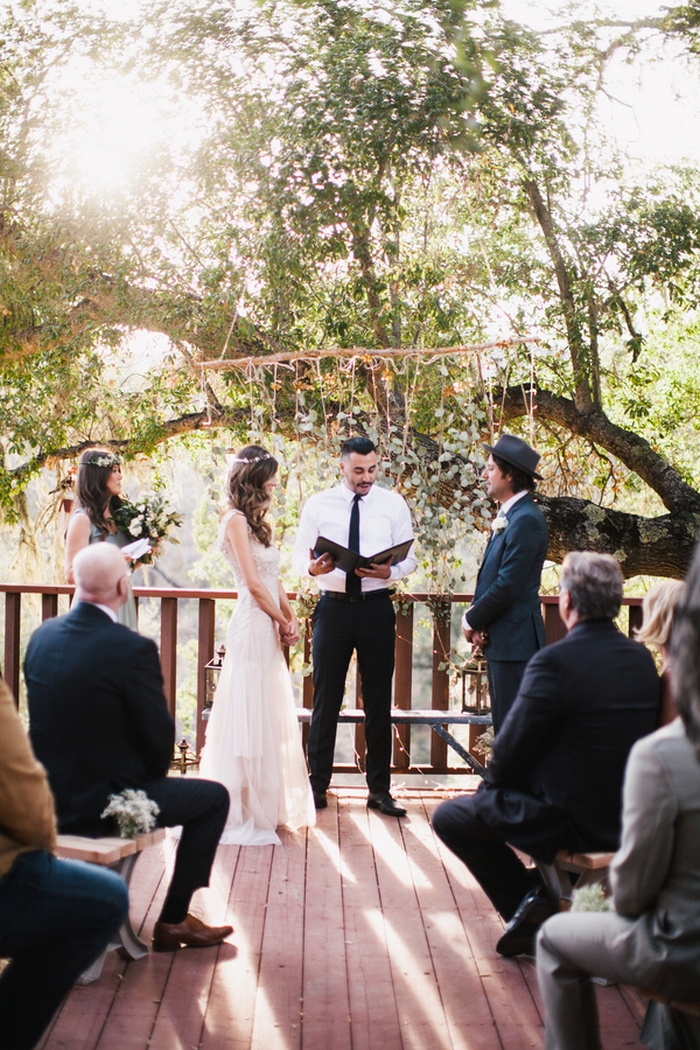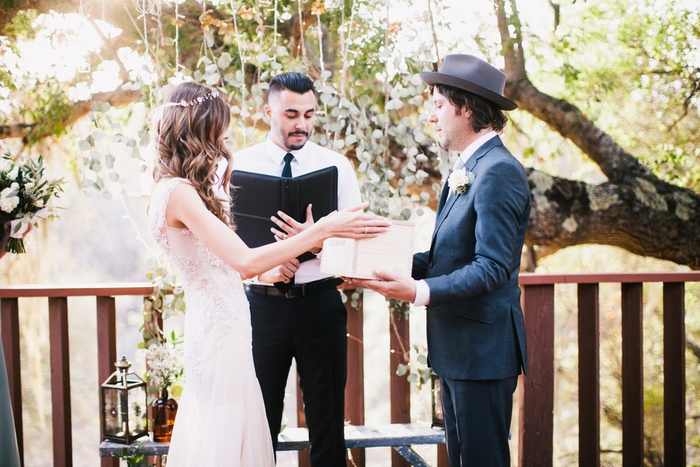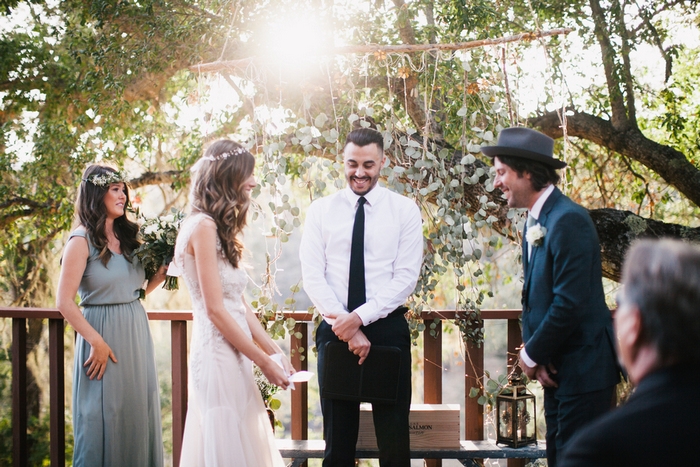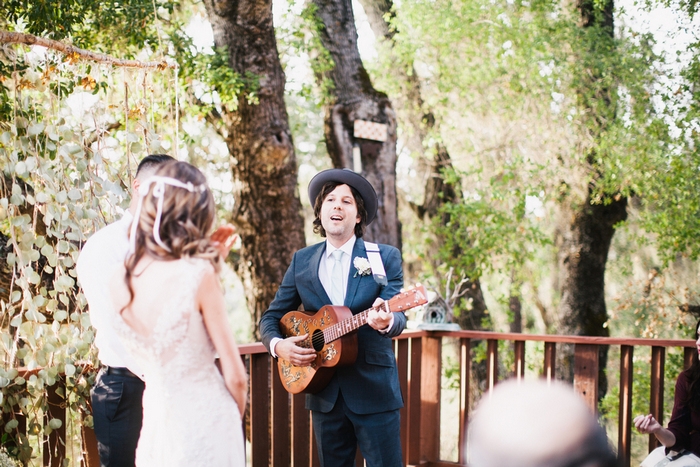 What were the highlights of the ceremony?
When Patrick sang and played "My Girl" for his vows. It was perfect!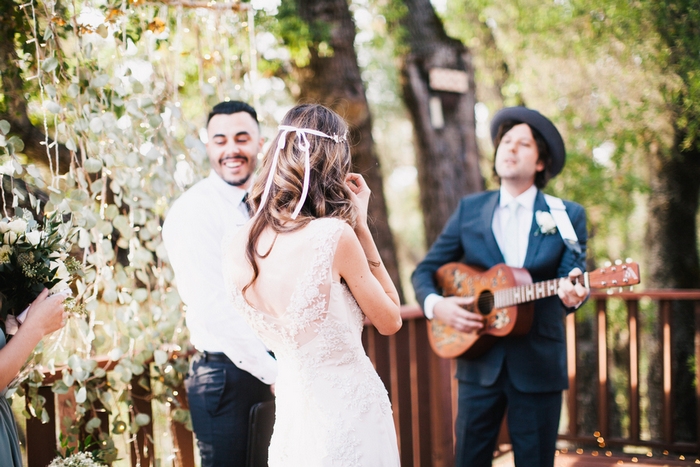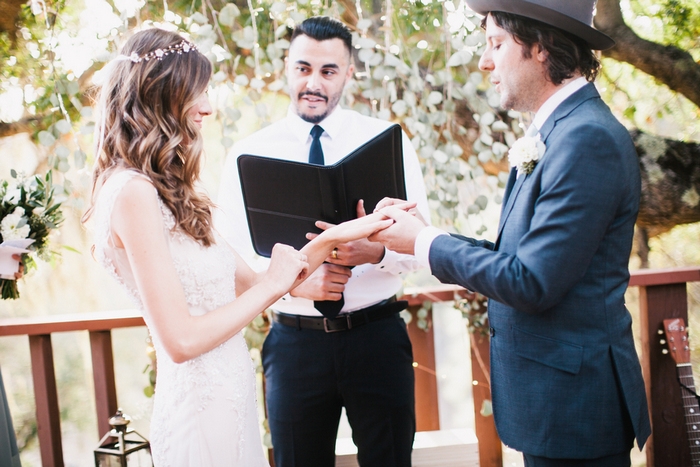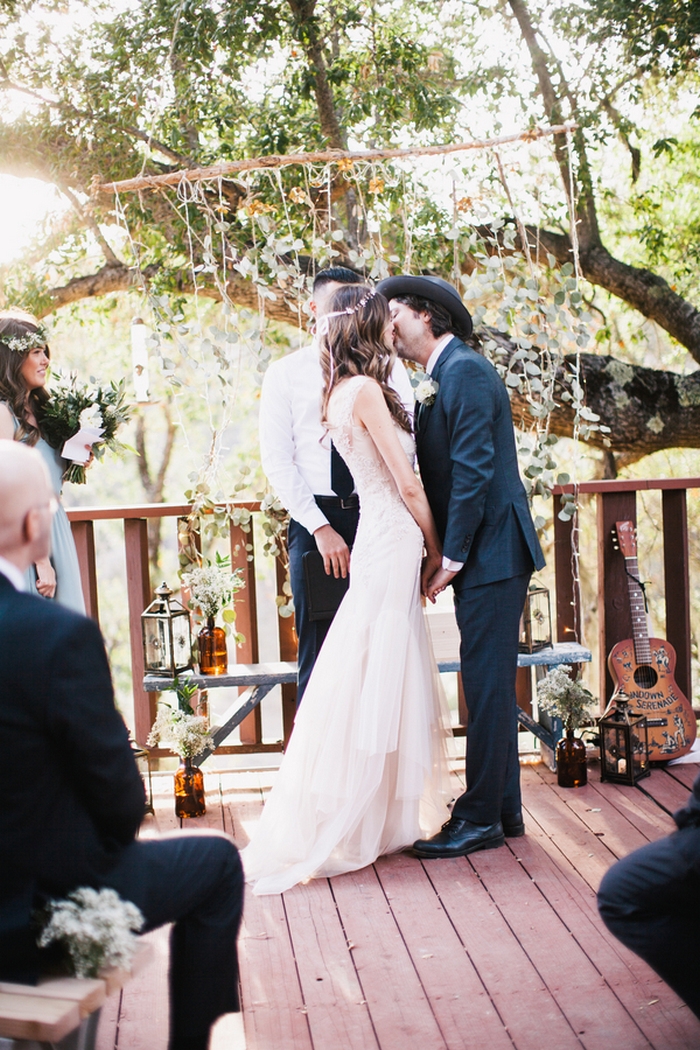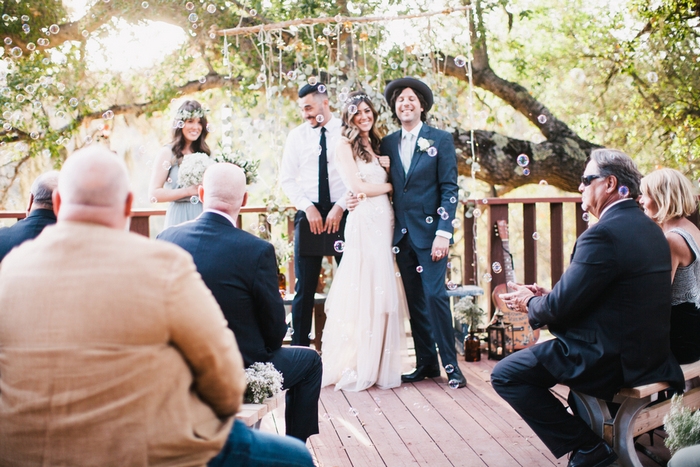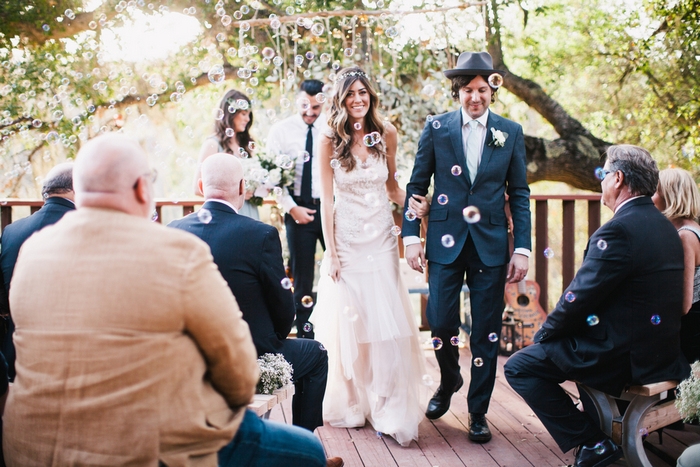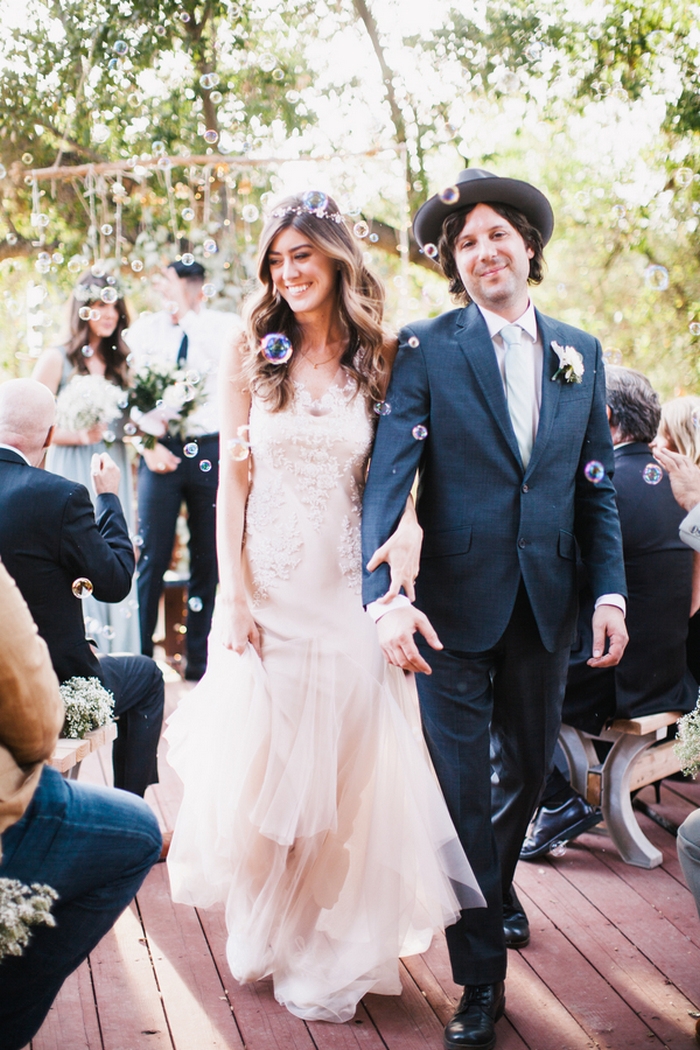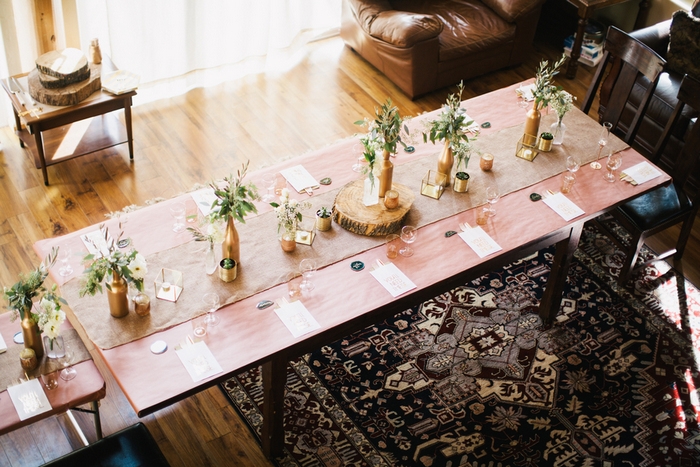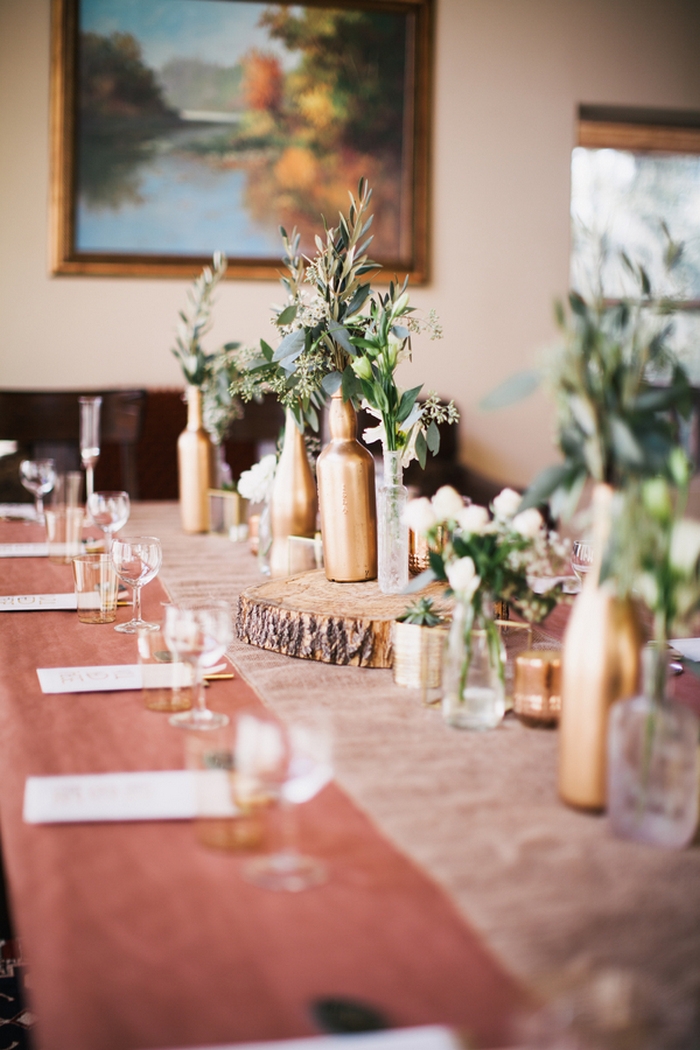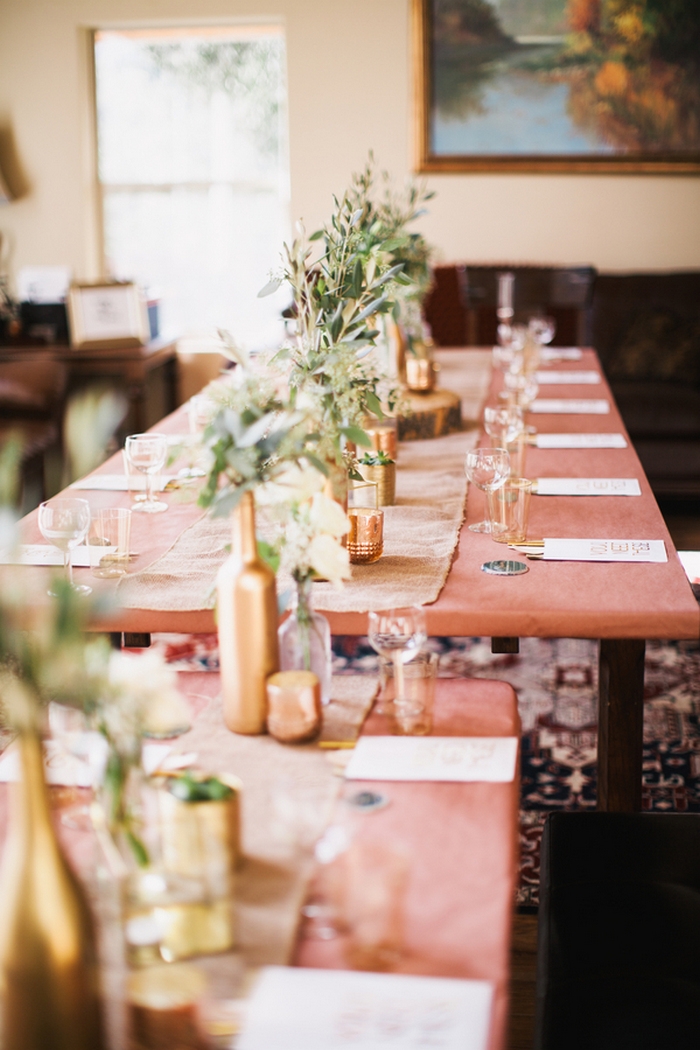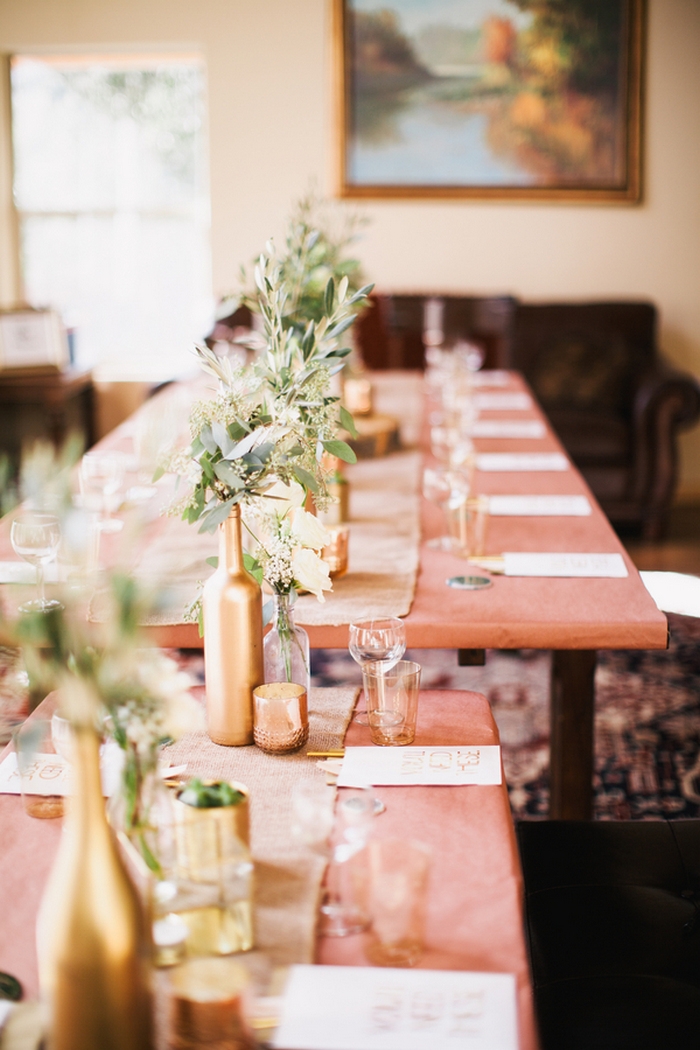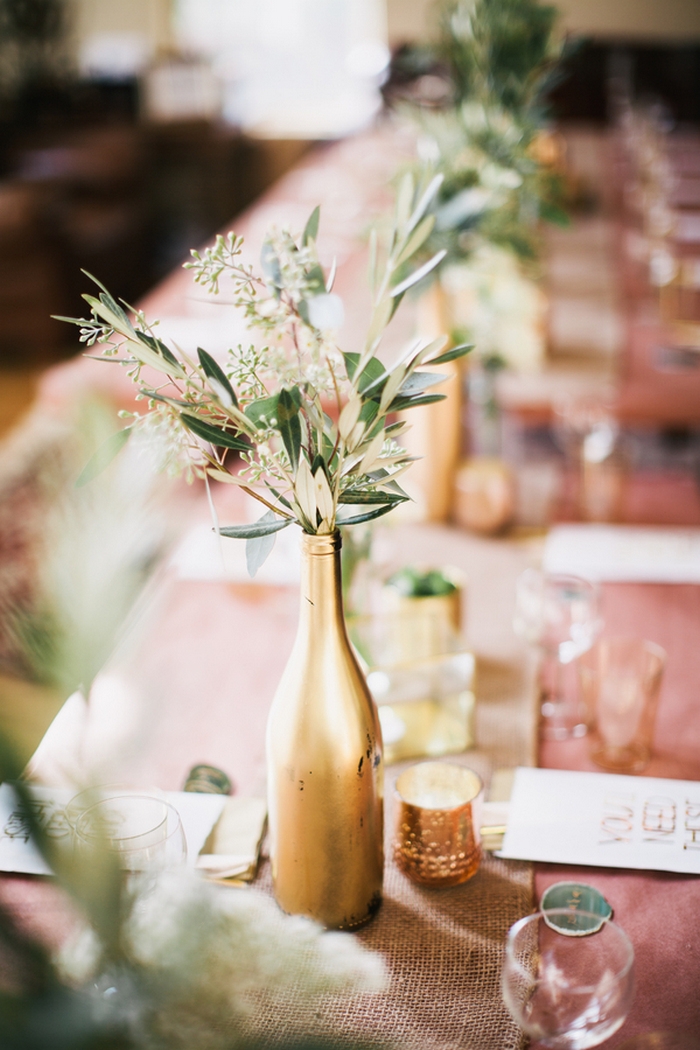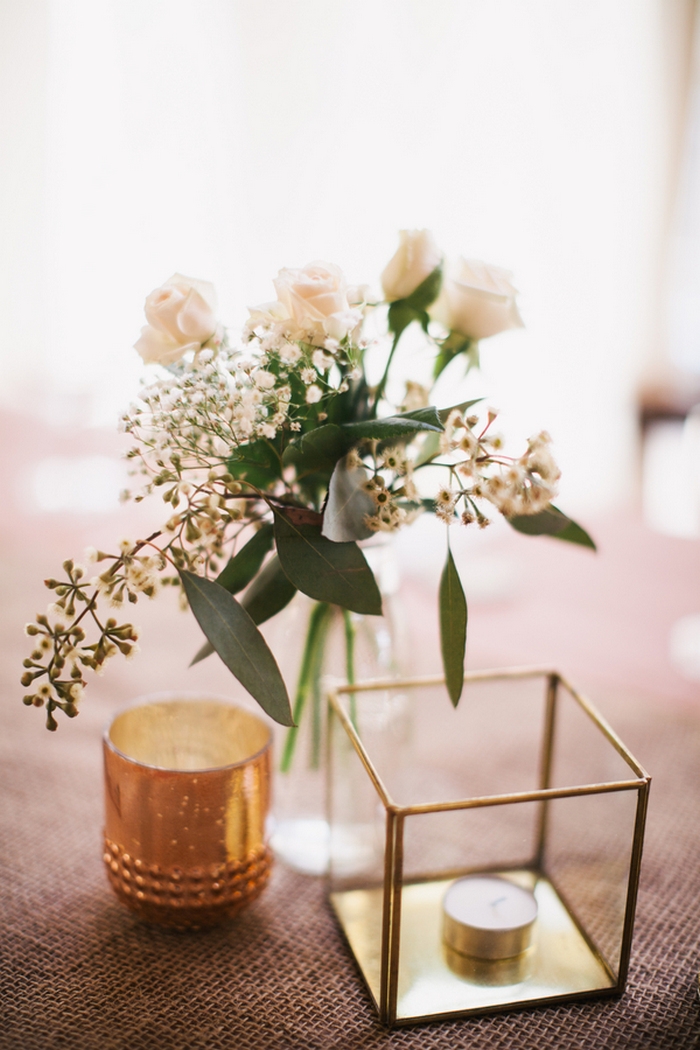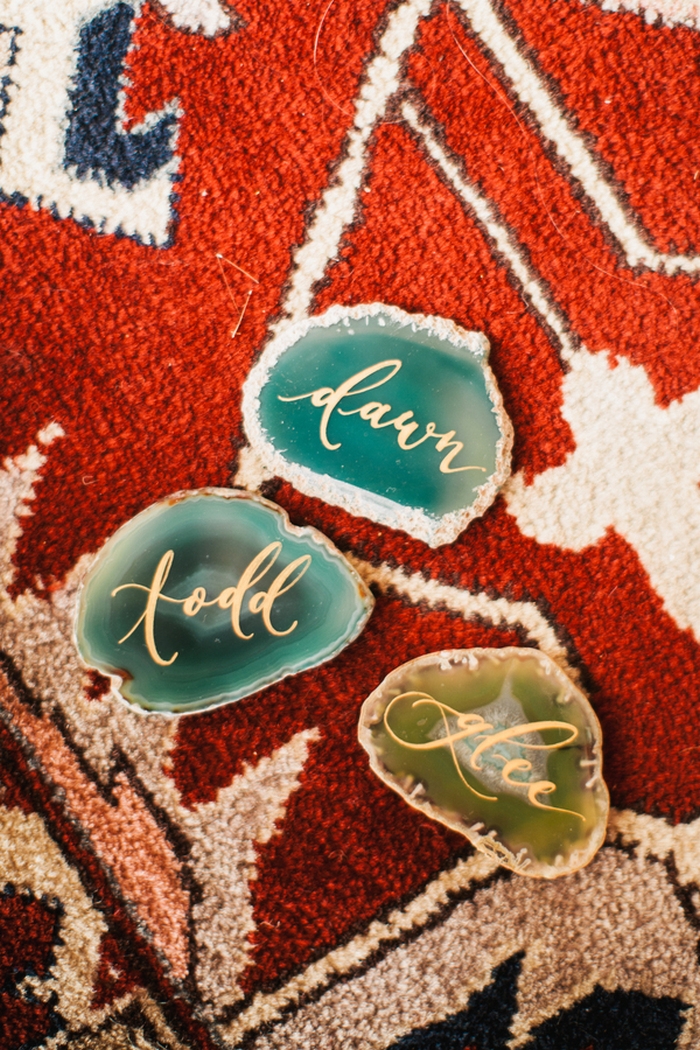 What were the highlights of the reception?
Getting to have actual conversations with everyone there, and playing corn hole on our personalized corn hole boards (made by Patrick).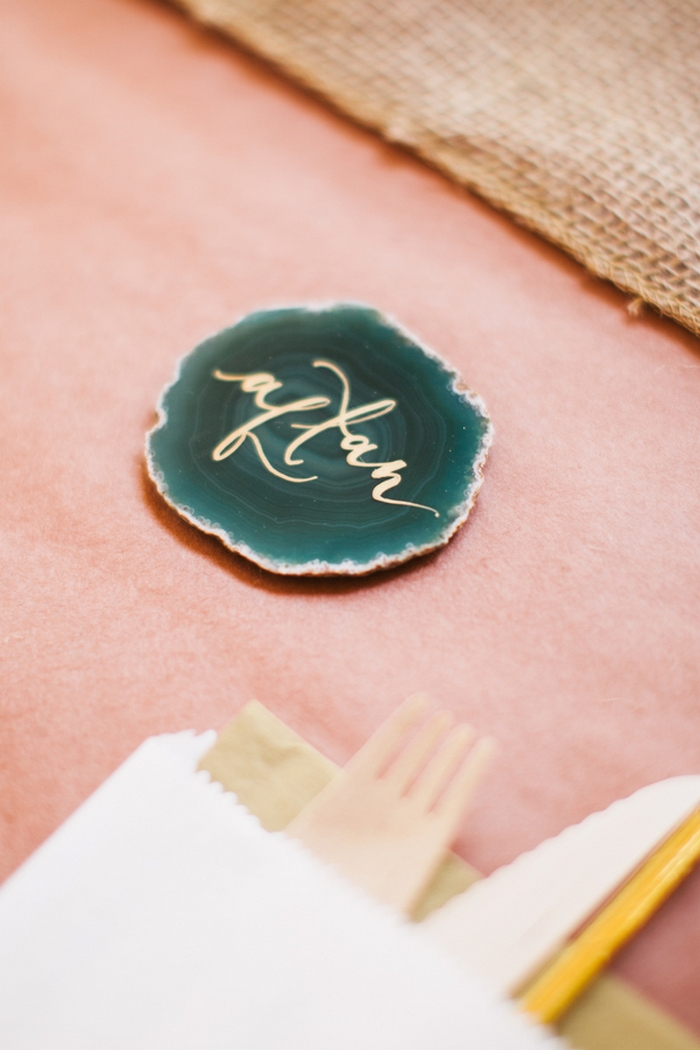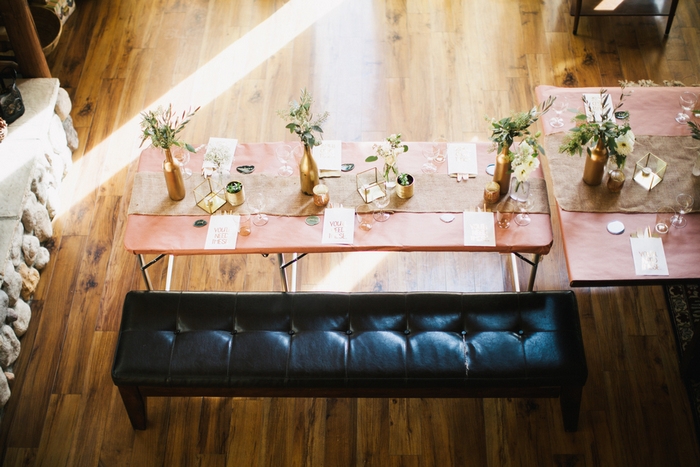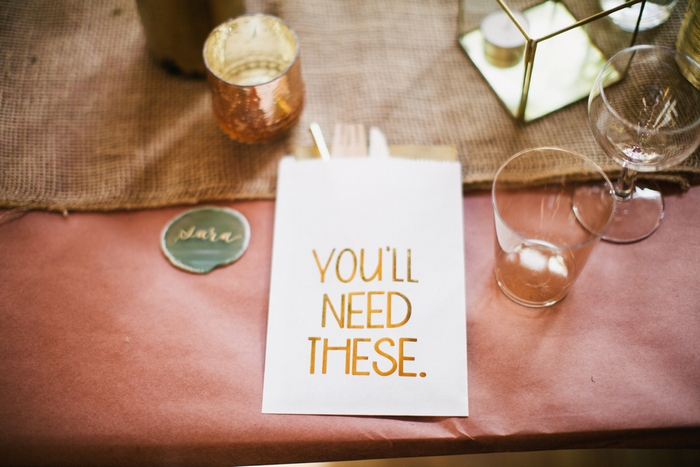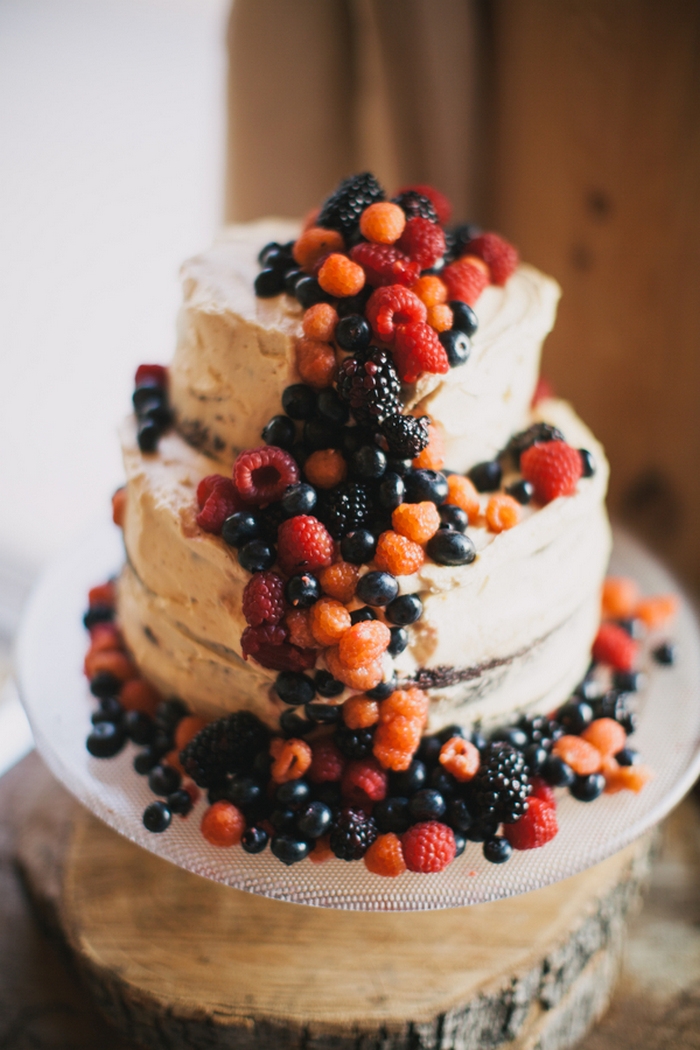 What was the best thing about having an intimate wedding?
To us it took some pressure off, which reduced stress and allowed us to just have FUN! That's what it's supposed to be about! You could feel the love at our wedding. It was really special!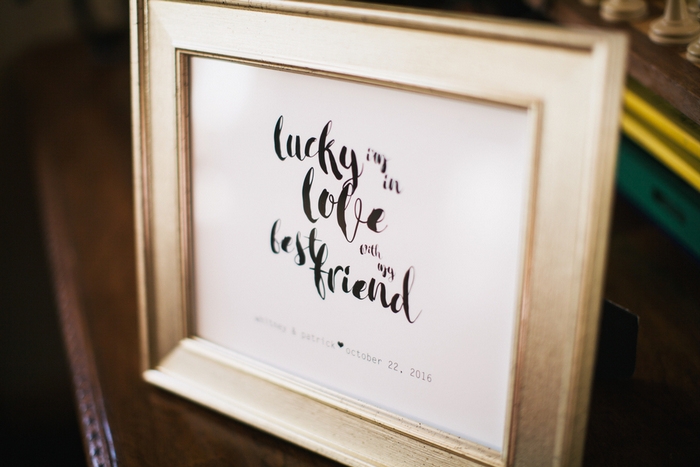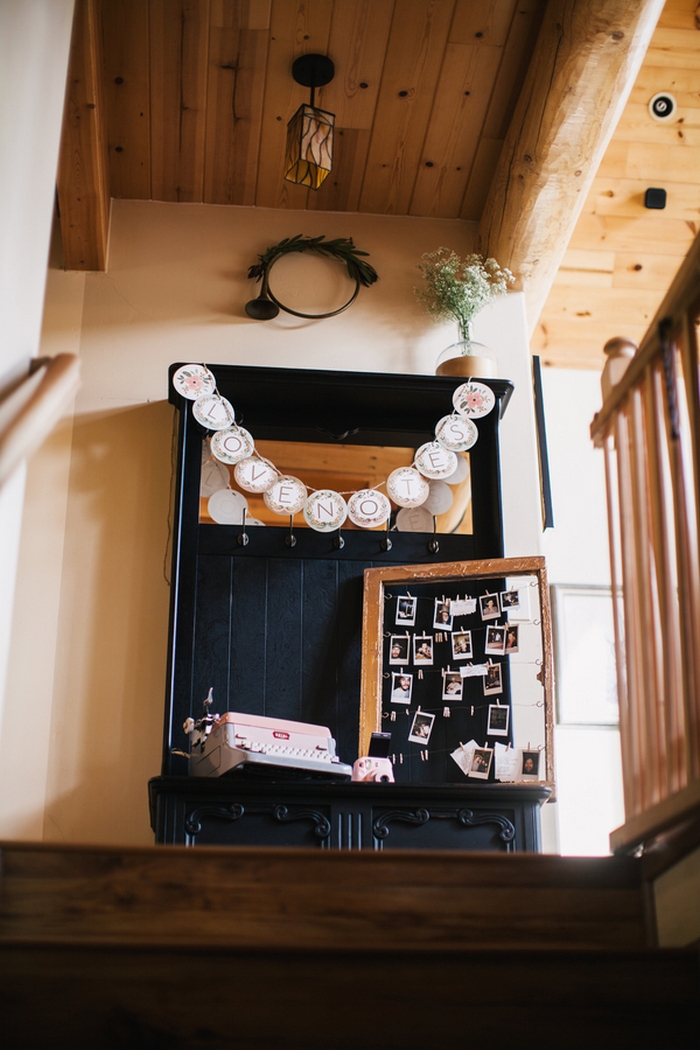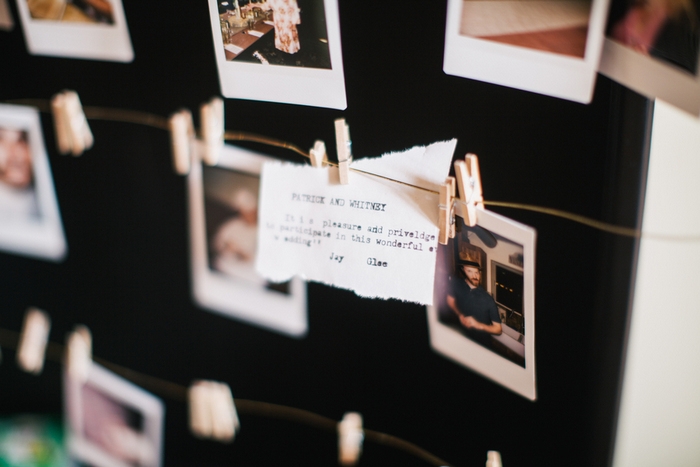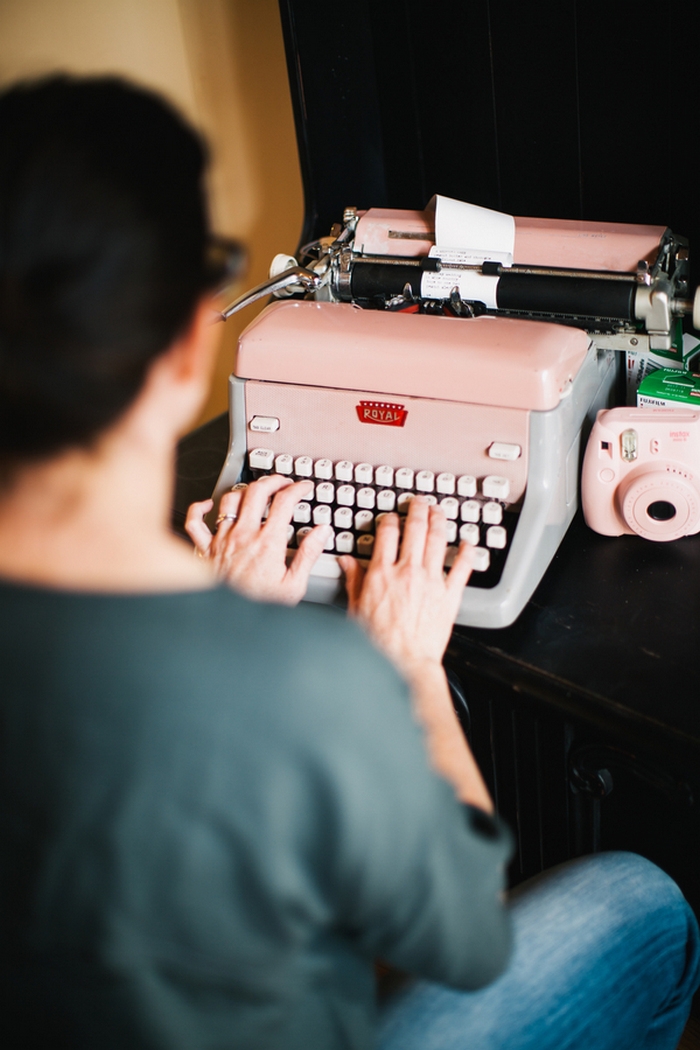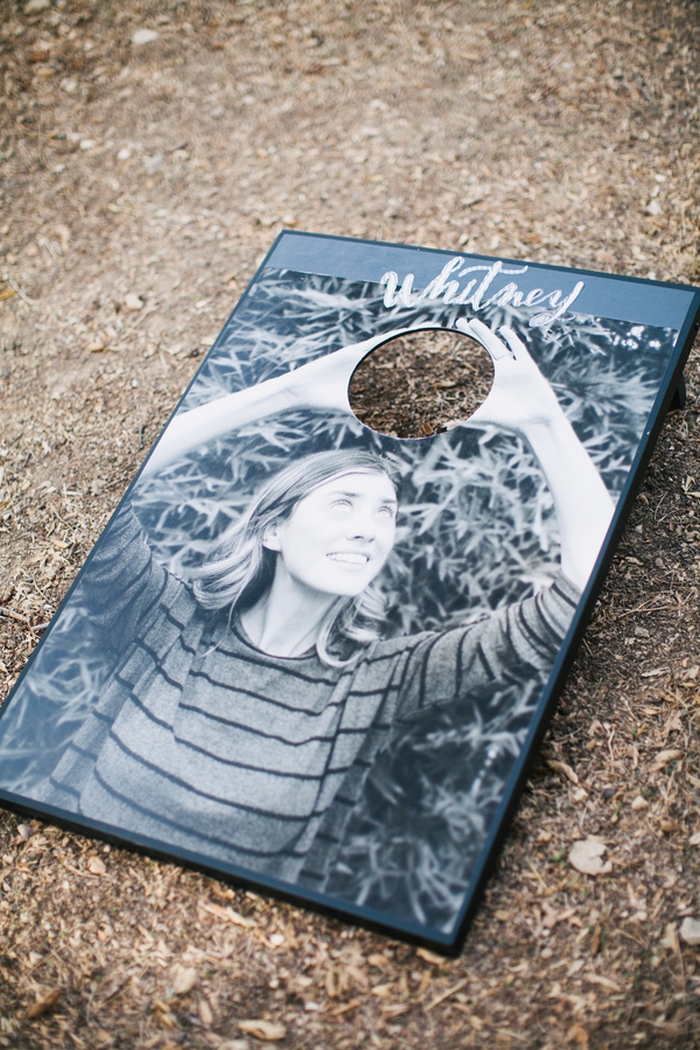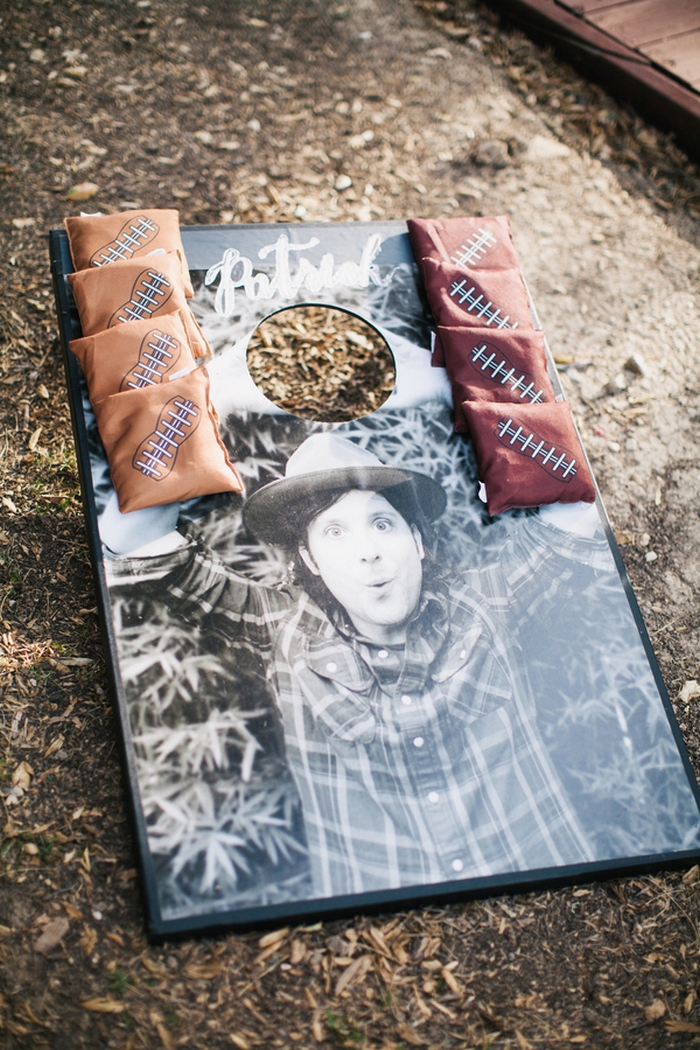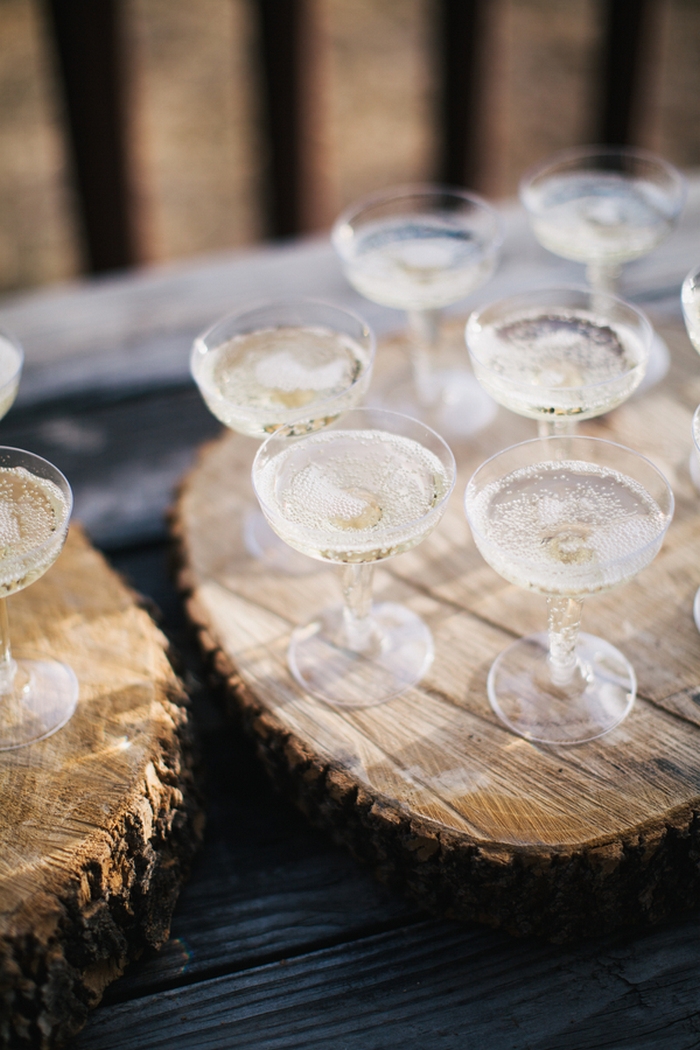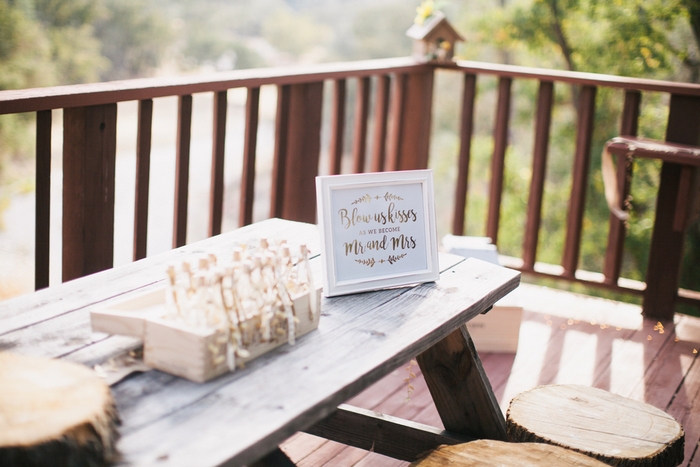 What advice do you have for couples who are considering an intimate wedding? Just go for it!
We had the most amazing time in a perfect setting. It was low stress, and the love was so present. Put your guest list together early on and stick to it!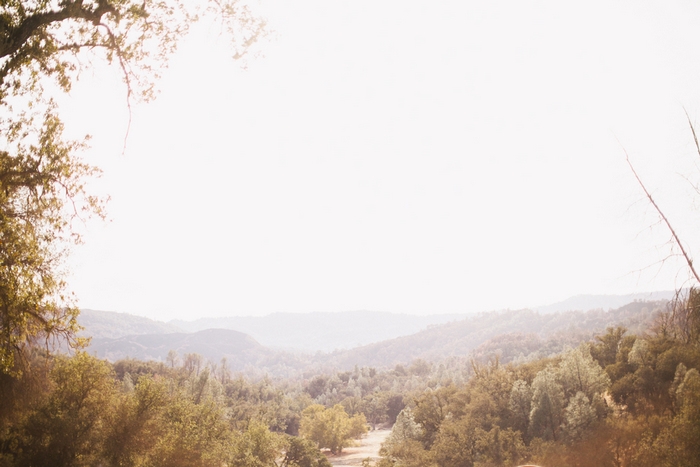 Save
Save
Save
Save
Save
Vendors:
Photographer:  Alexandra Wallace
Dress Designer: Sarah Janks
Bridesmaid Dresses: Show Me Your Mumu
Dress Store: The Dress Theory
Agate Place Cards: inLoftCalligraphy
Save
Save
Save
Save