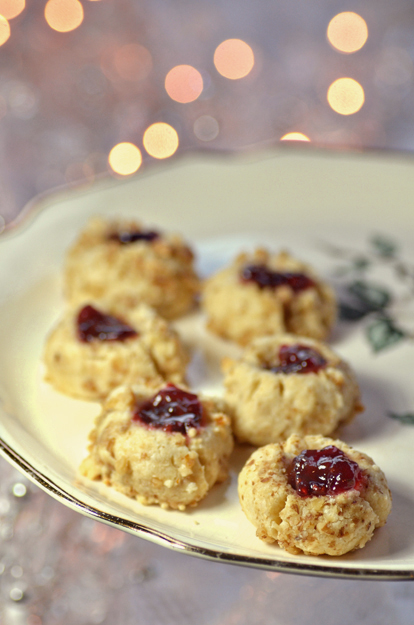 To me, jam thumbprints are synonymous with the holidays. My mom made them as a holiday treat as far back as I can remember. In recent years, I've taken over the tradition, filling them with scrumptious homemade raspberry jam.
If you are having a winter wedding, these would make a fabulous addition to your cookie table.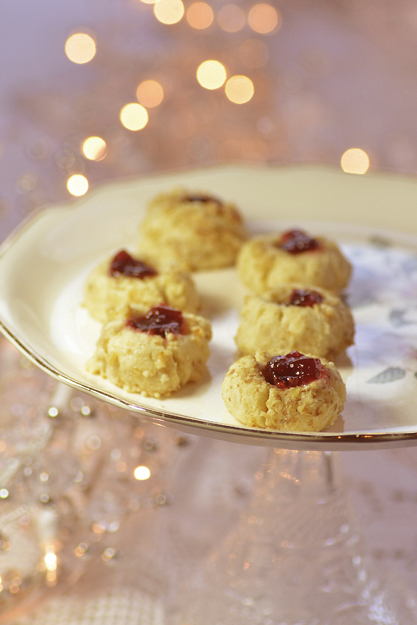 Jam Thumbprints Recipe (from Better Homes and Gardens New Cook Book)

I've used this recipe countless times and it has NEVER failed me. These cookies are always one of the first to go on the Christmas cookie tray!
Preheat oven to 375 degrees.
2/3 cup butter or margarine
1/2 cup sugar
2 egg yolks
1 teaspoon vanilla
1 1/2 cups all-purpose flour
2 slightly beaten egg whites
1 cup finely chopped walnuts
1/3 to 1/2 cup jam
(The recipe says this makes 42 cookies, but I only got 22.)
Grease a cookie sheet, or place Silpat on cookie sheet. In a large mixing bowl beat butter or margarine with an electric mixer on medium to high speed for 30 seconds.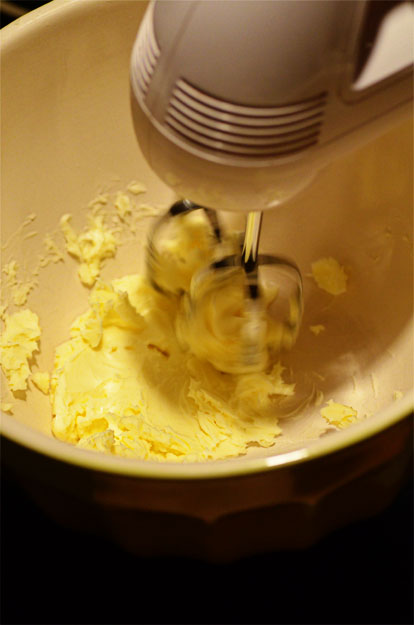 Add the sugar and beat until combined, scraping sides of bowl occasionally.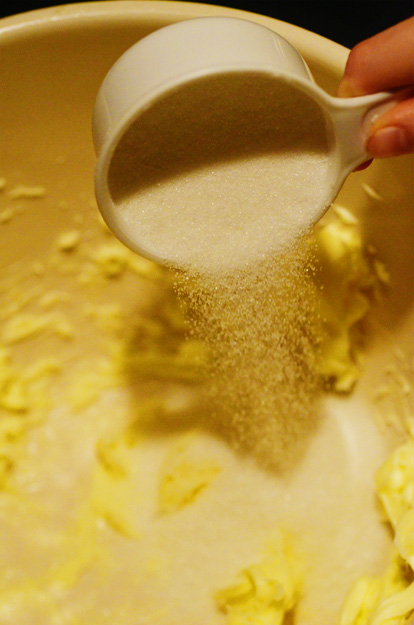 Beat in egg yolks and vanilla until combined.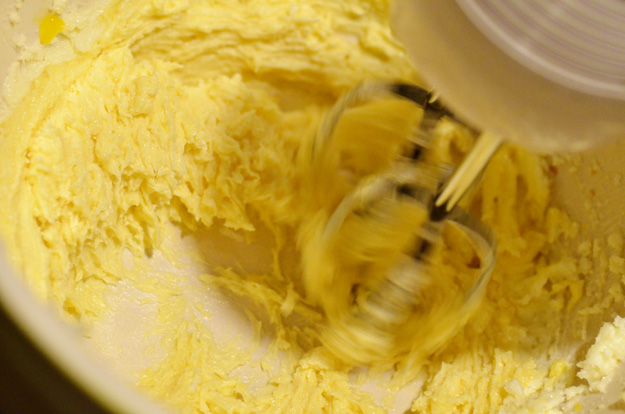 Beat in as much of the flour as you can with the mixer. Stir in remaining flour.  Cover and chill dough for about an hour.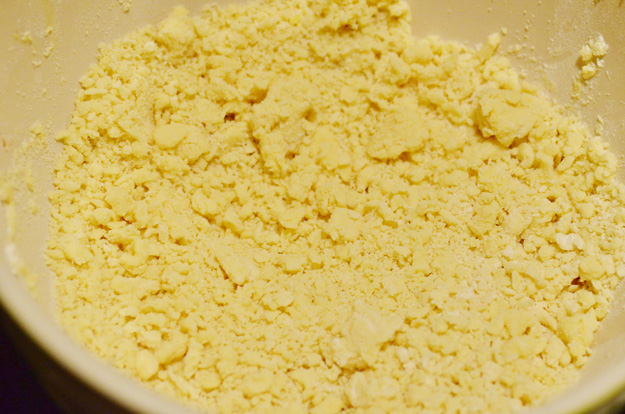 Form dough into 1-inch balls.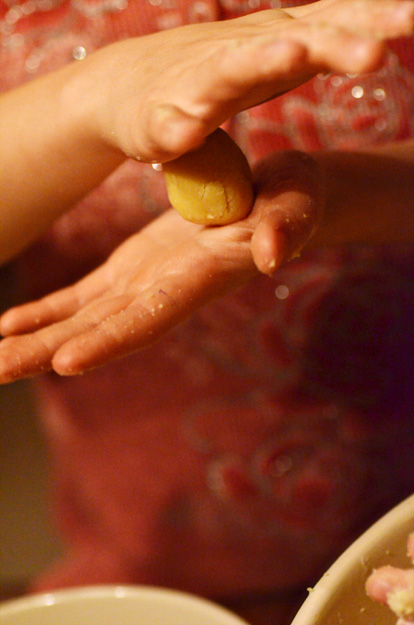 Roll balls in egg whites.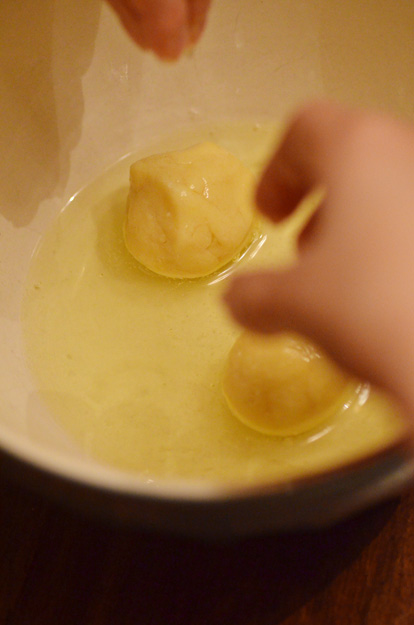 Roll in walnuts.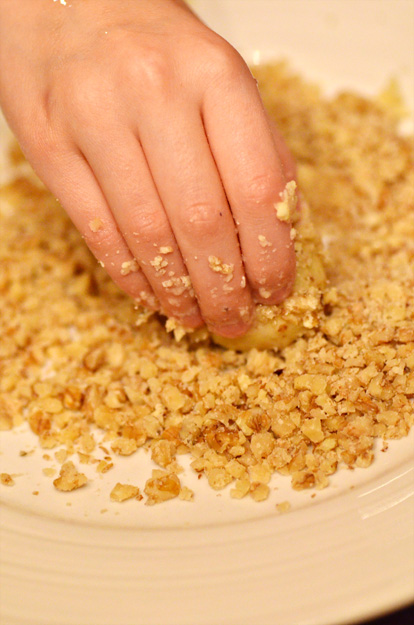 Place on cookie sheet.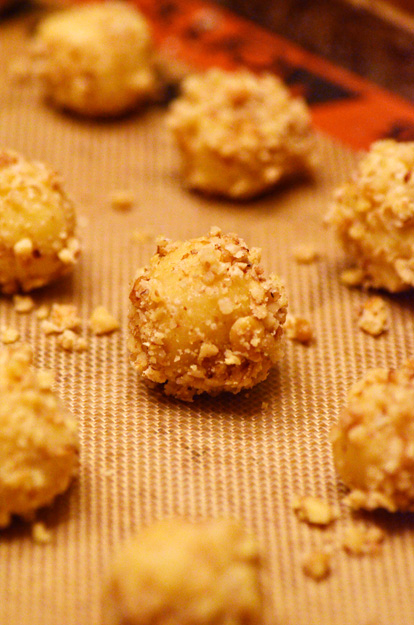 Press thumb into center of each ball.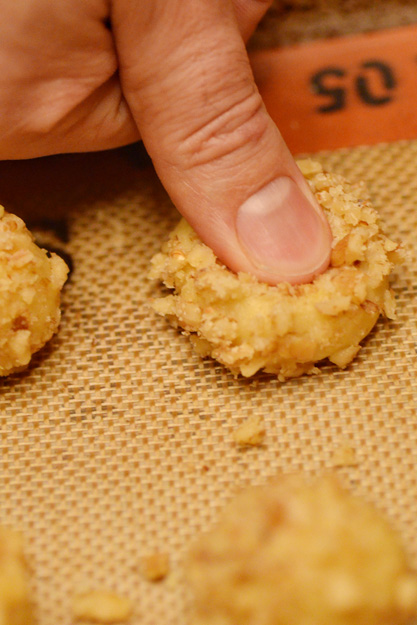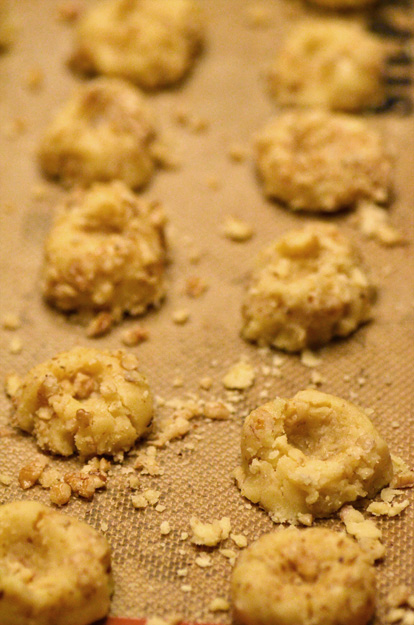 Bake for 10-12 minutes, or until edges are lightly browned. Transfer cookies onto a wire rack and let cool. Just before serving, fill centers with jam.