When planning their wedding, Jessica and Tyler quickly realized that their budget was going to be tight, so they decided to choose a couple of things that mattered most to them. With their attention on these details, they were able to let the other less important wedding day items on their list fall away.
An elopement in the Smokey Mountains, with photographer Stacy Paul, turned out to be the perfect fit for Jessica and Tyler. The couple still can't help but smile when looking back on their images from this beautiful day. It's easy to see why!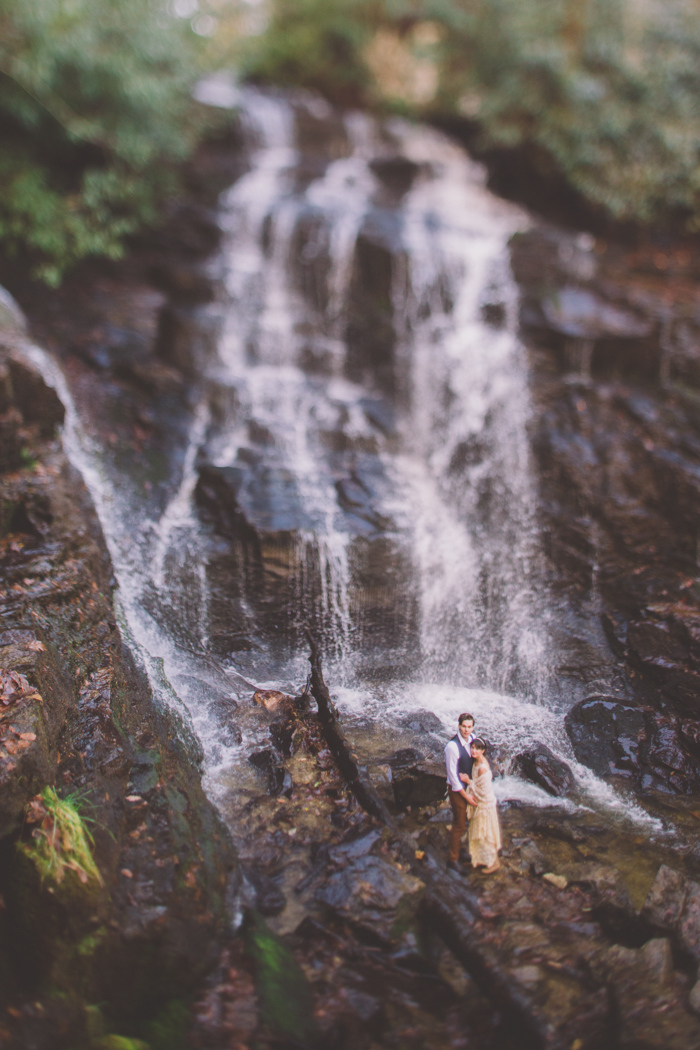 Jessica, 26 & Tyler, 25 
Location: Great Smokey Mountains National Park, North Carolina
Wedding Date: December 7, 2014
Number of Guests: 0
Wedding Cost: $3,500
Wedding Ceremony Location: Mingus Mill, Cherokee, North Carolina
Wedding Reception Location: We didn't have a reception.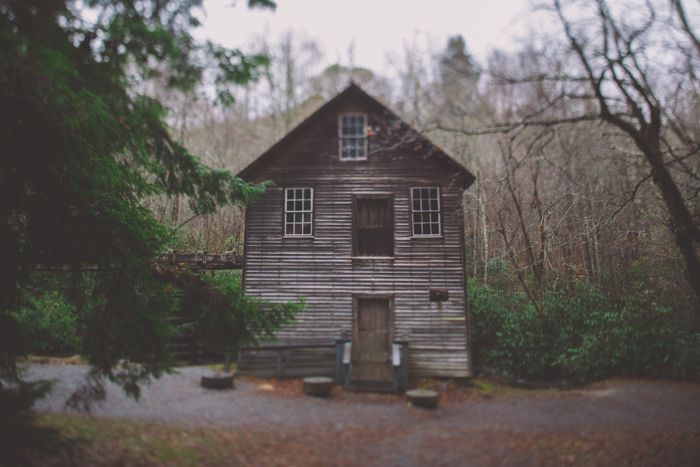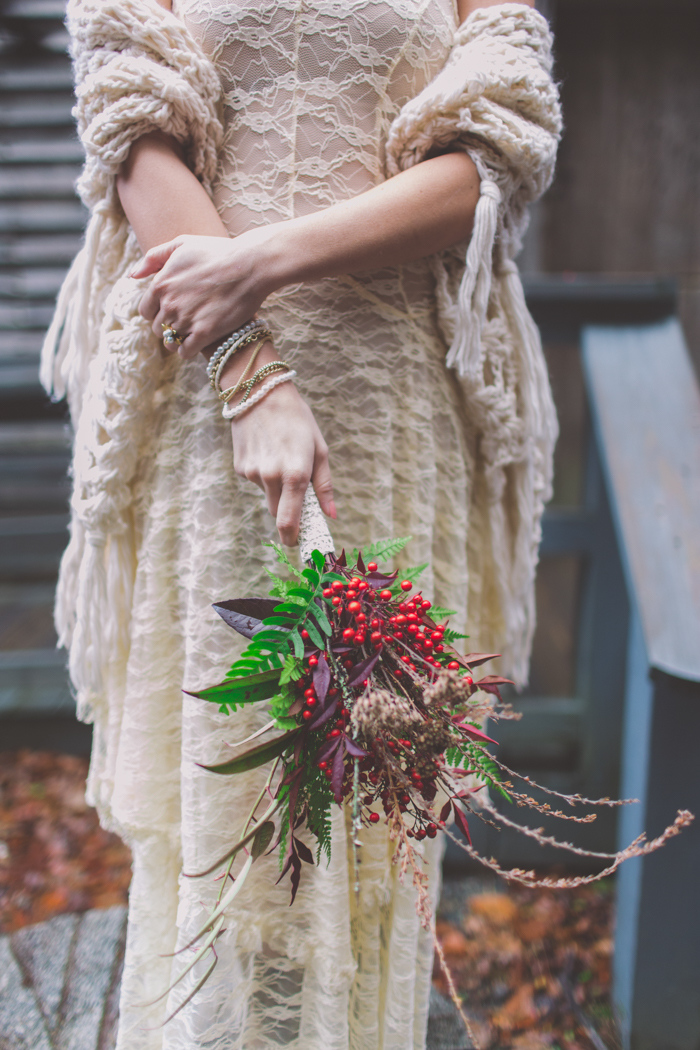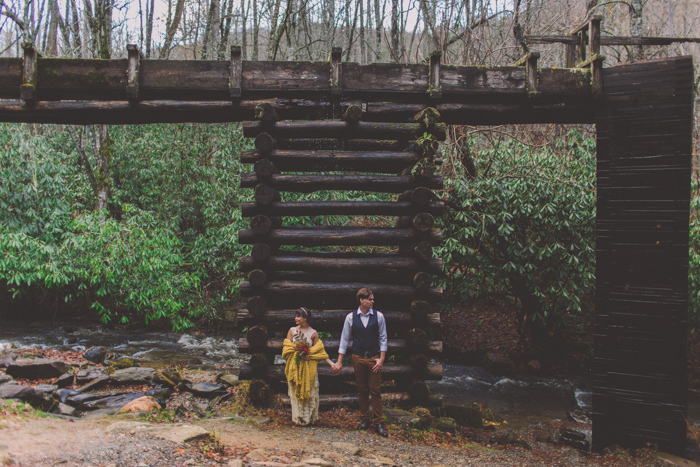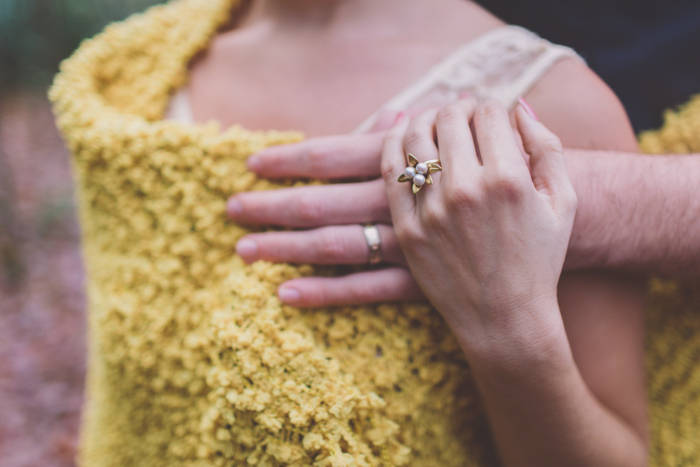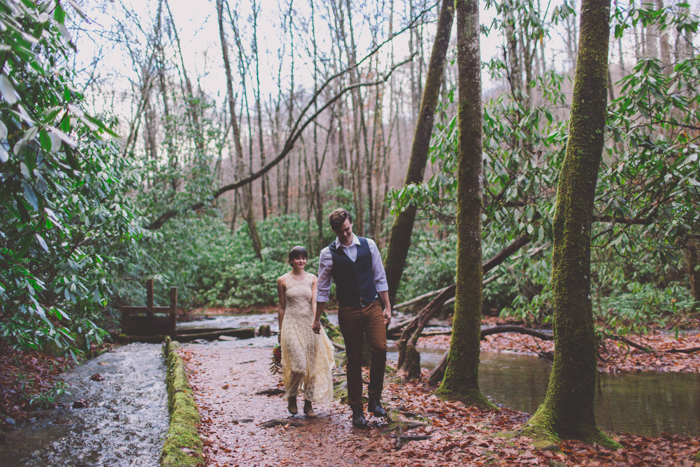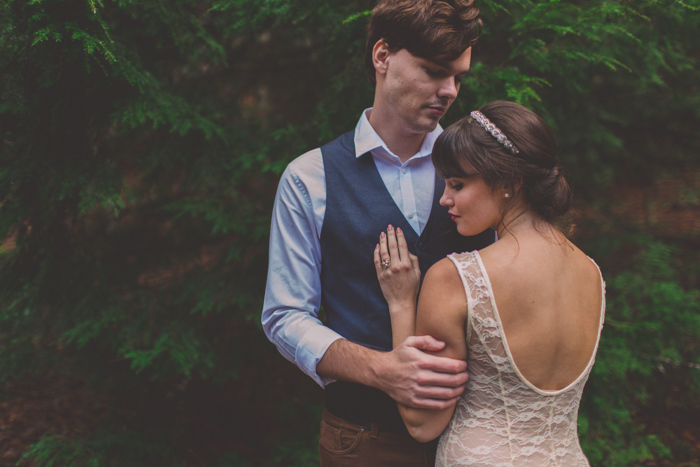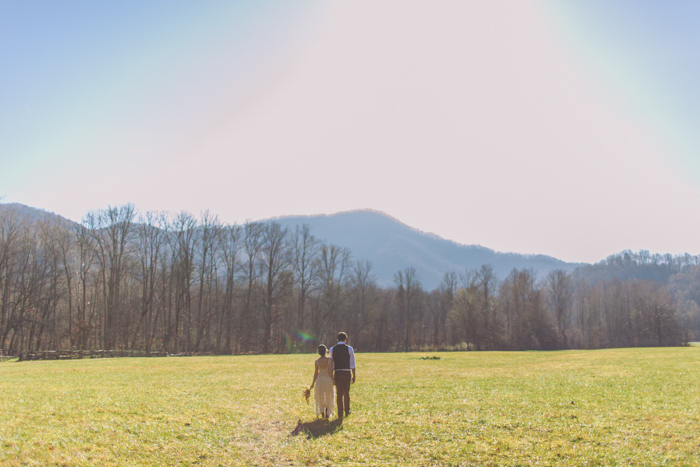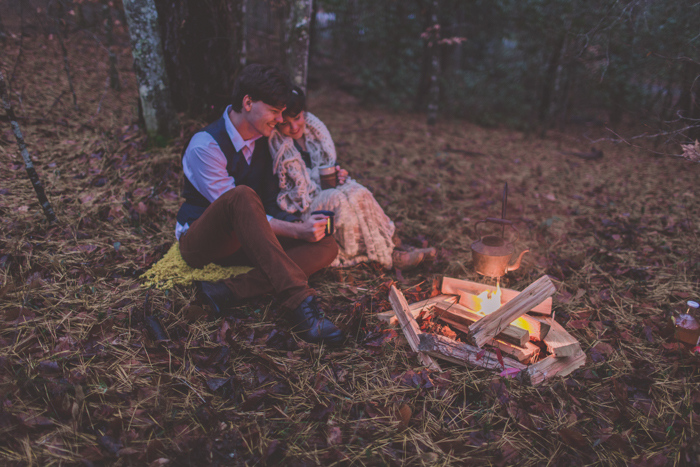 Why did you have an intimate wedding?
Initially our decision to elope was a financial one. After talking over different options, we decided that the one thing we wanted more than anything else was amazing photos. We spent the bulk of our budget on our dream photographer. That didn't leave much left for anything else, so we got creative. I found my dress on ebay, our rings were passed down from my grandparents, and Tyler made my bouquet from foraged greenery. 
Once we were up in the mountains it became clear that regardless of our budget, we were having the perfect wedding for us. Having that time together without the stress of a conventional wedding was ideal.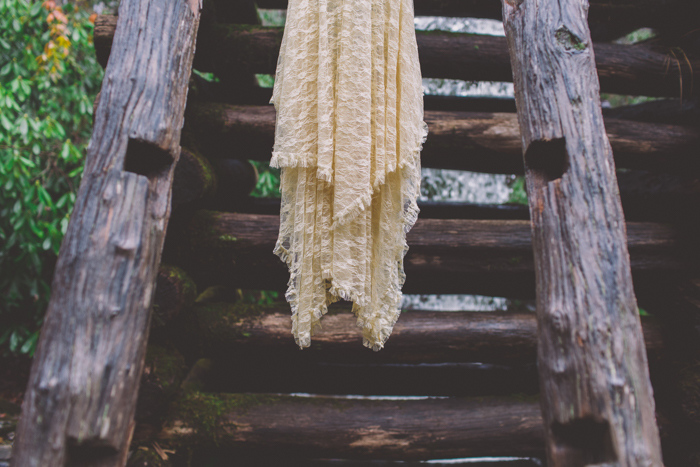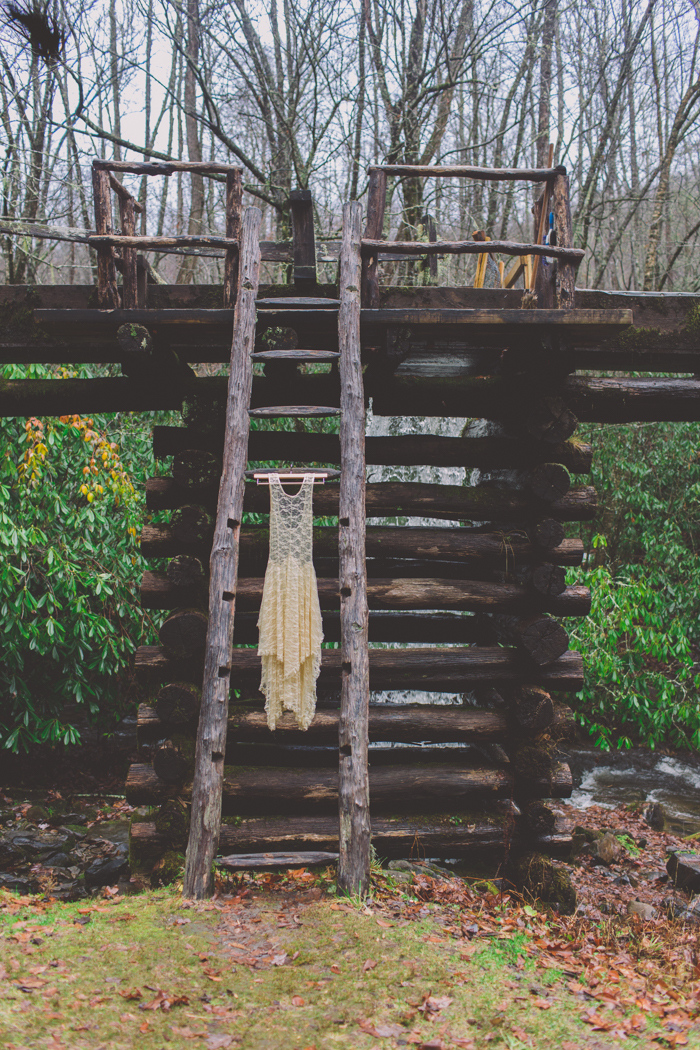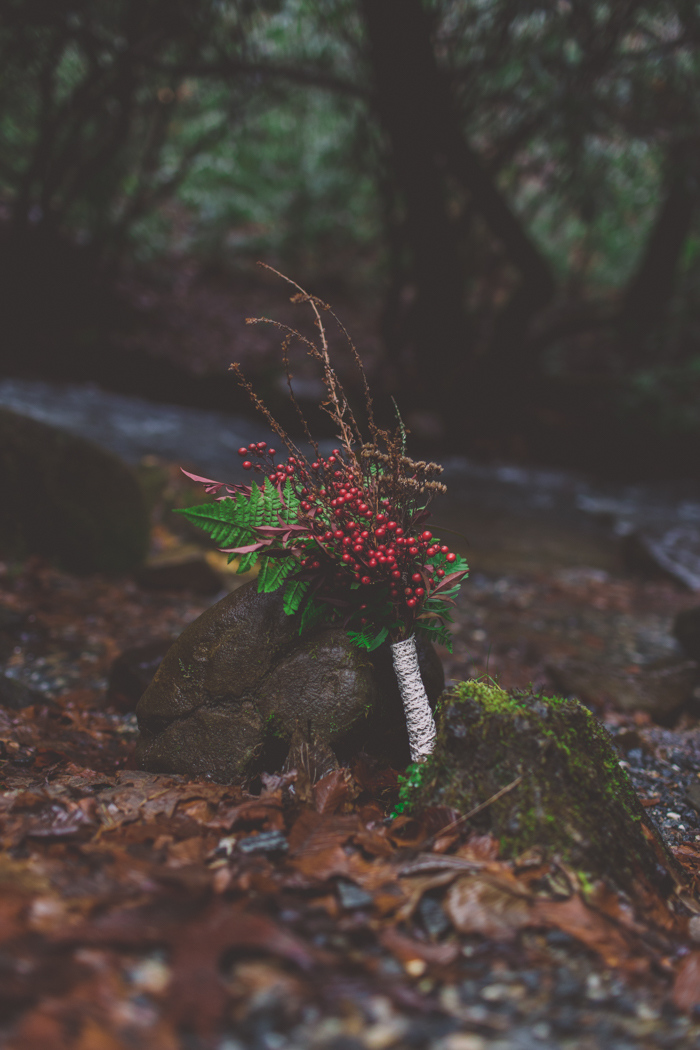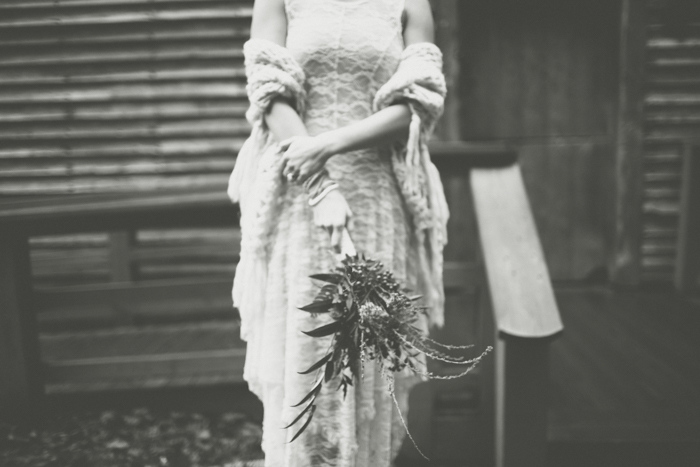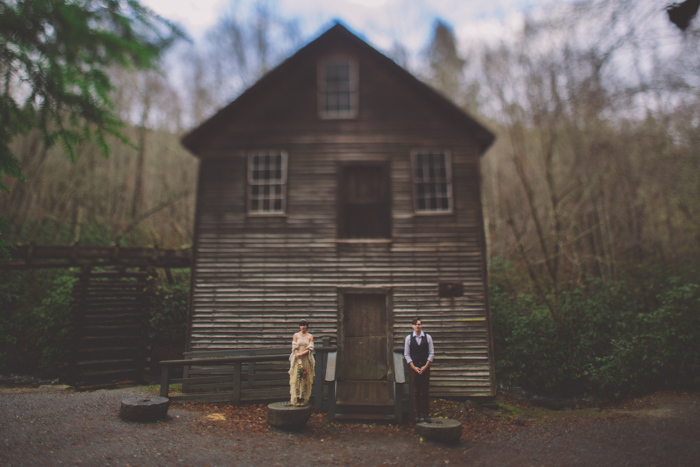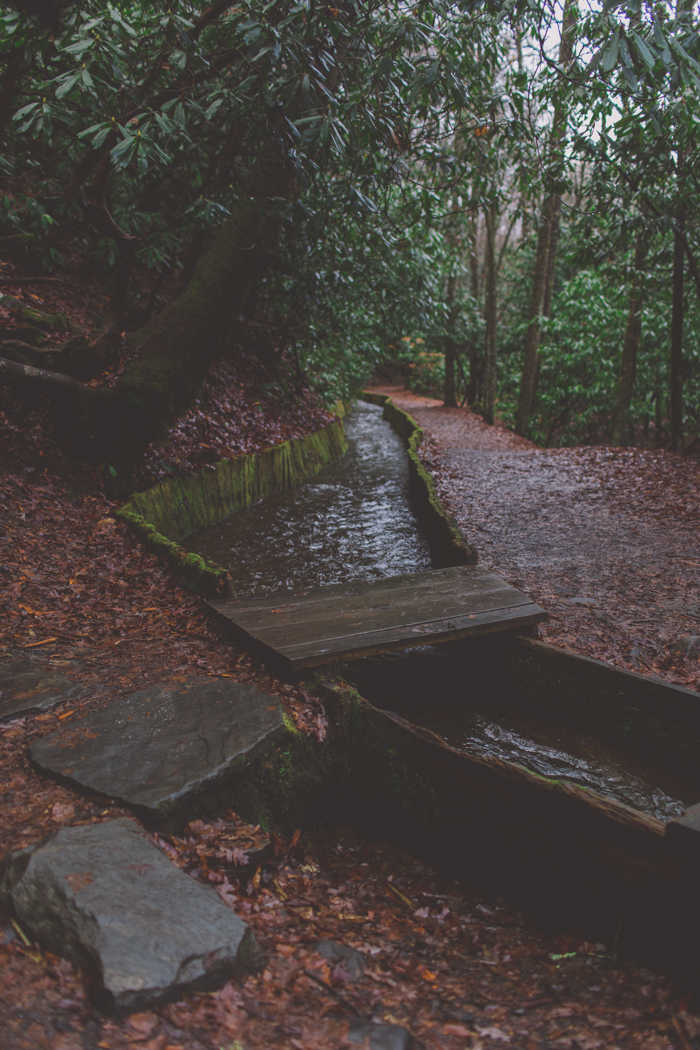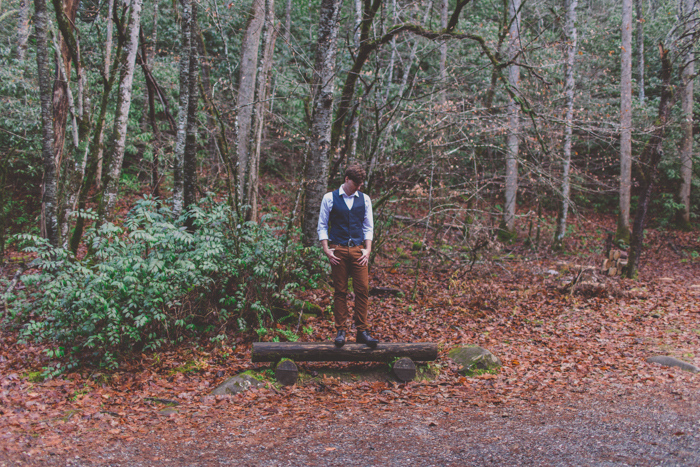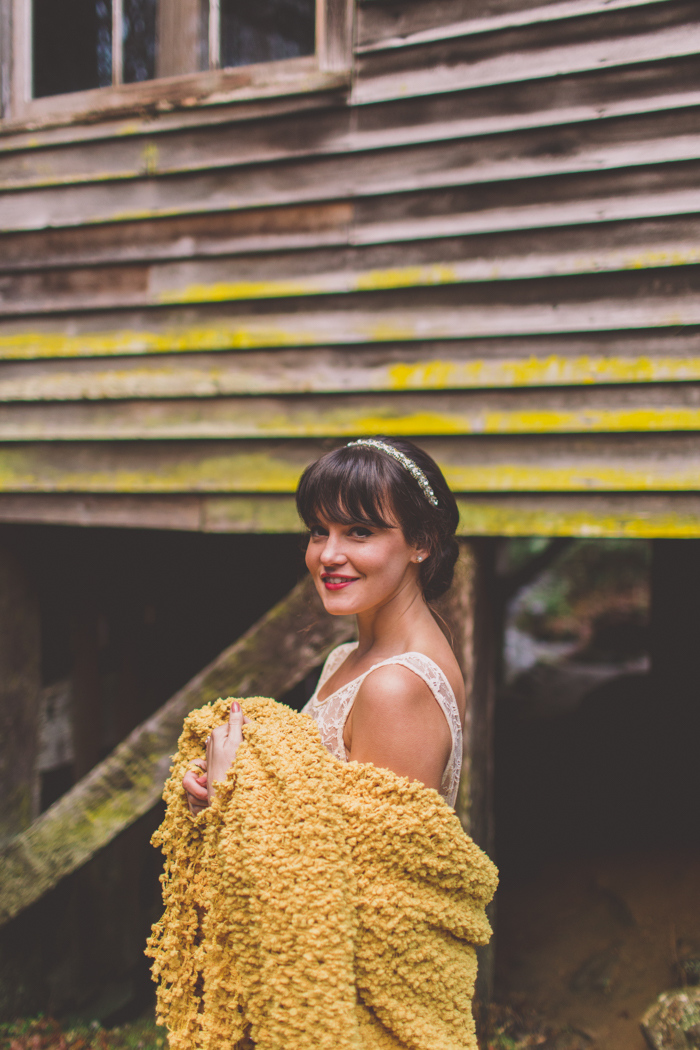 What are some the challenges that you faced planning an intimate wedding?
Our main issue was our budget. Initially we felt overwhelmed at the expense of everything. Once we made the decision to focus on only the things that were truly important to us, everything came together.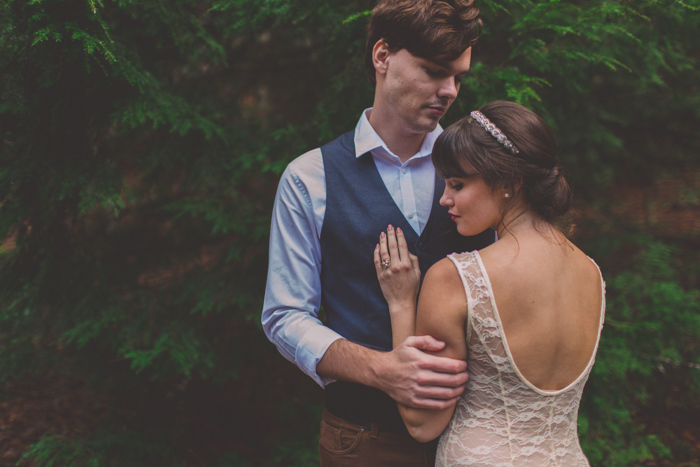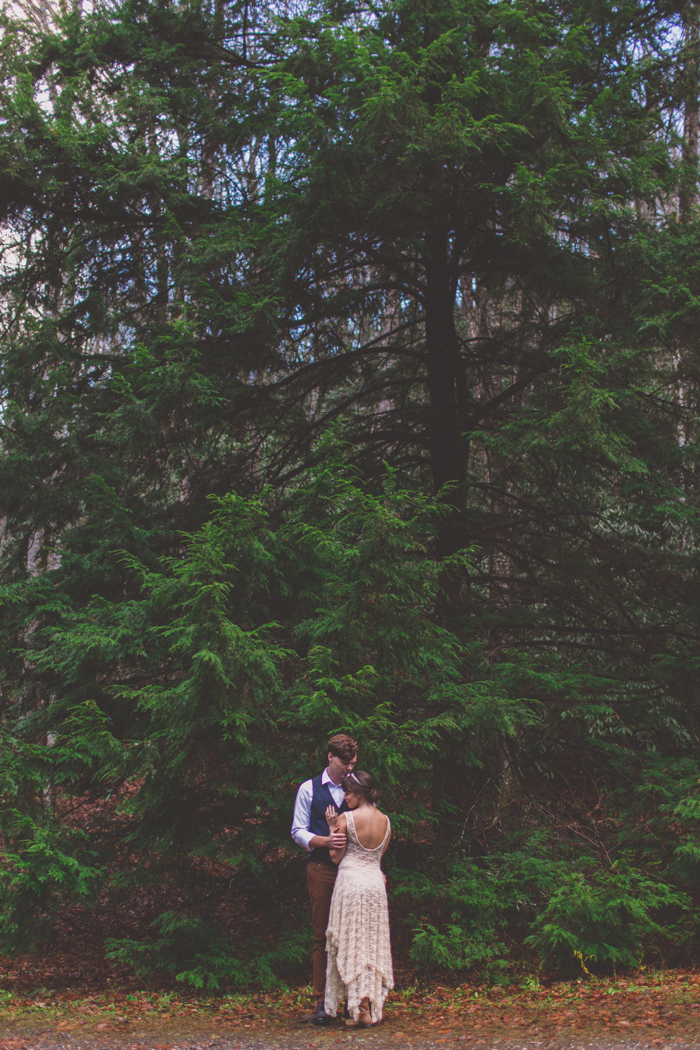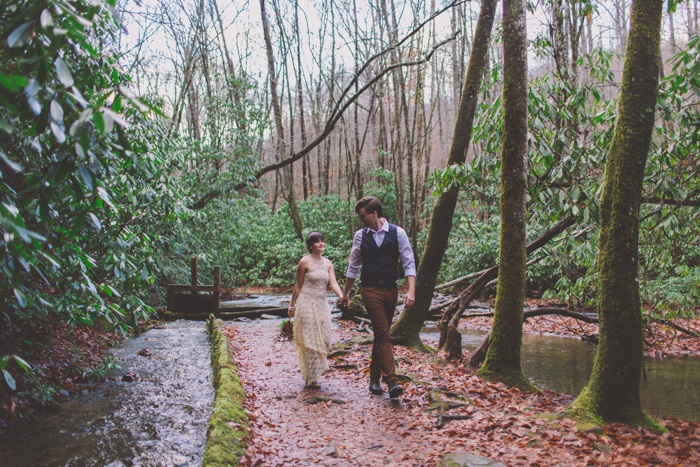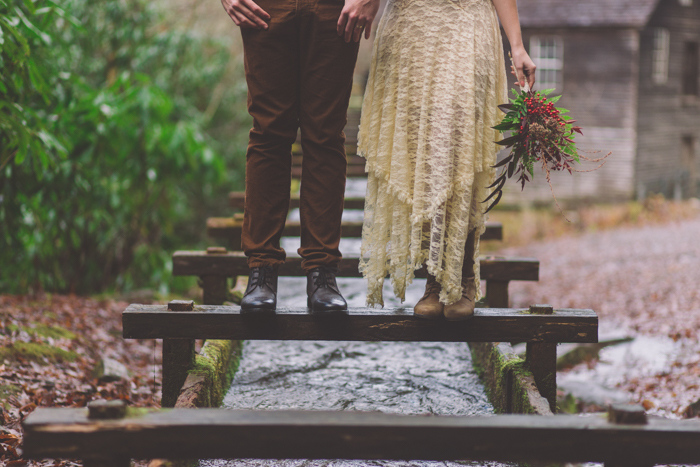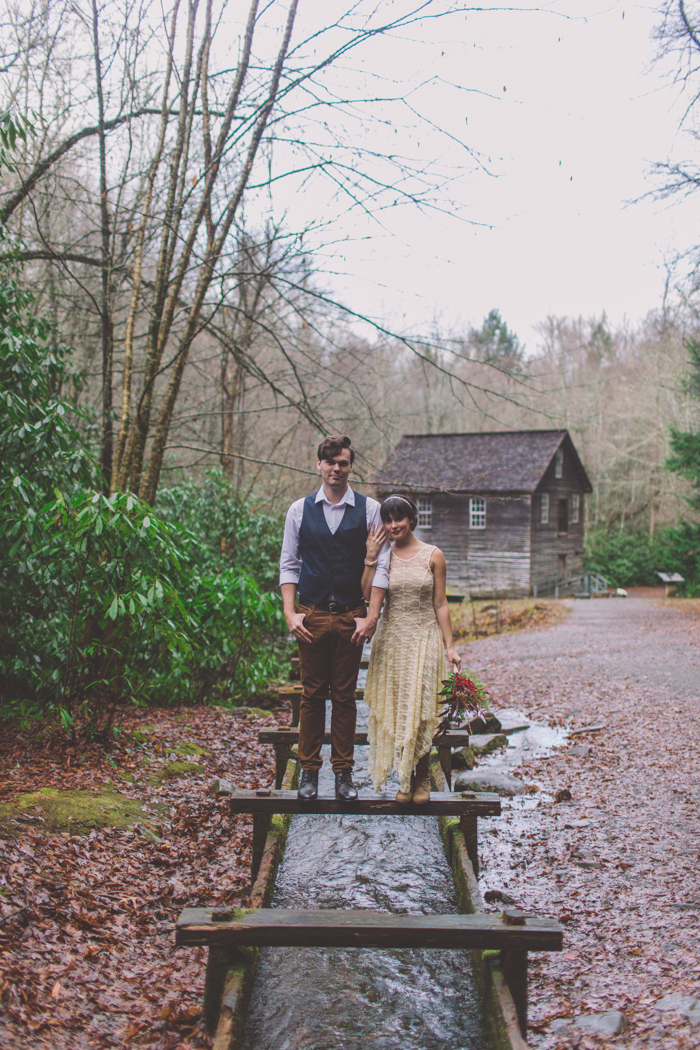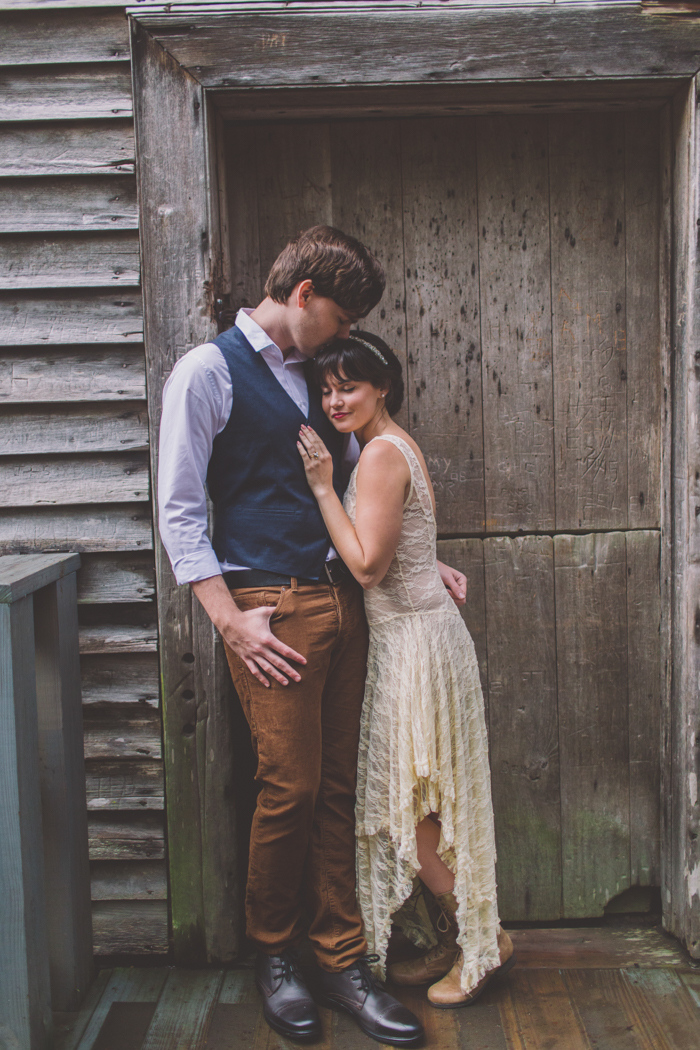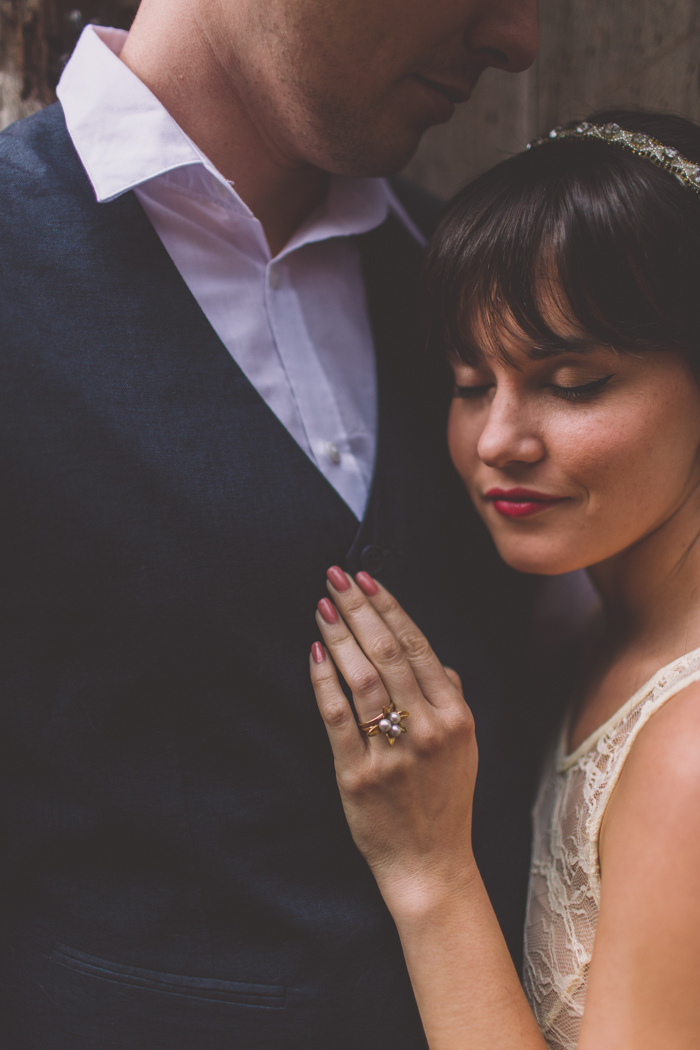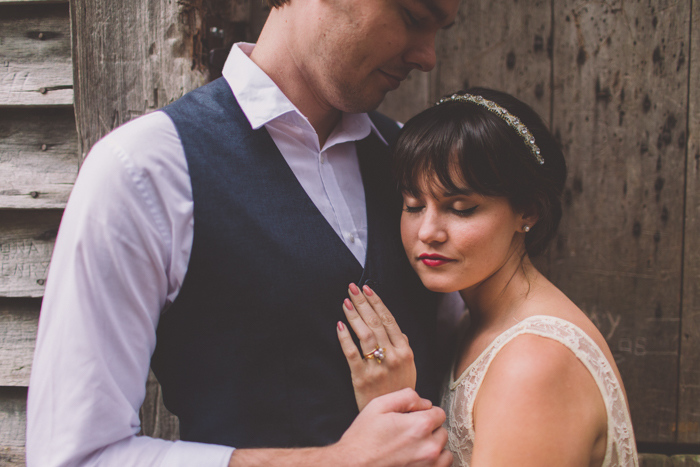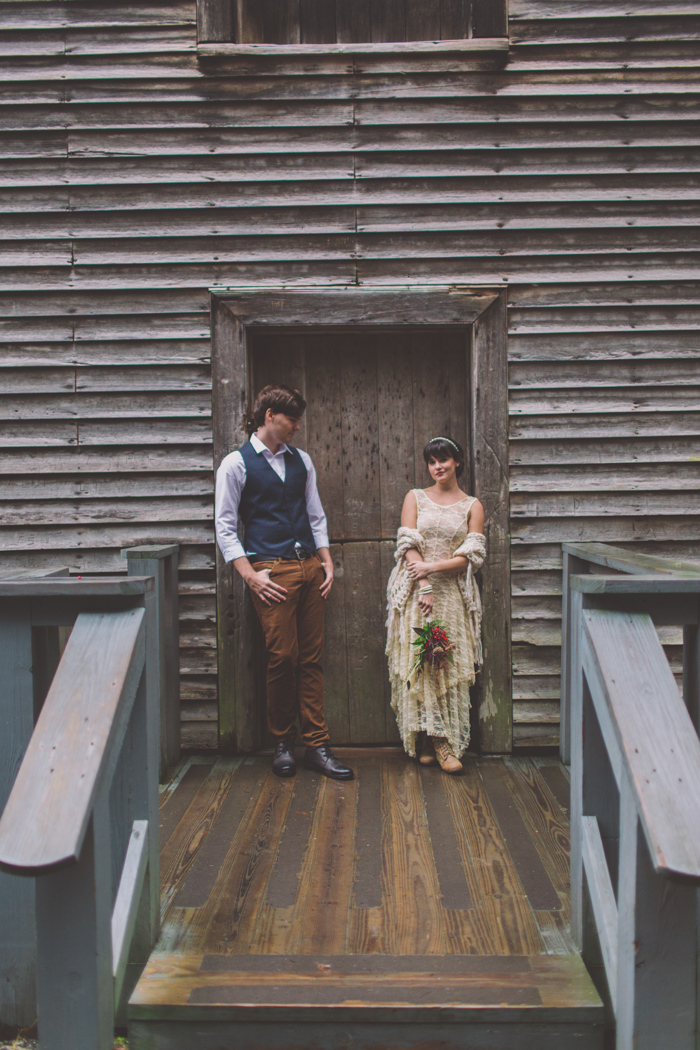 Was it difficult to pare down the guest list?
We struggled with the thought of not having our families and friends with us on our wedding day, but in the end we compromised by holding a large celebratory party in our home a few weeks after the wedding.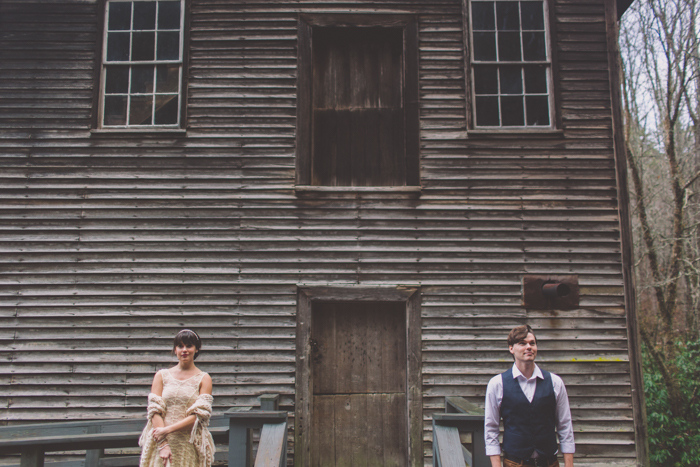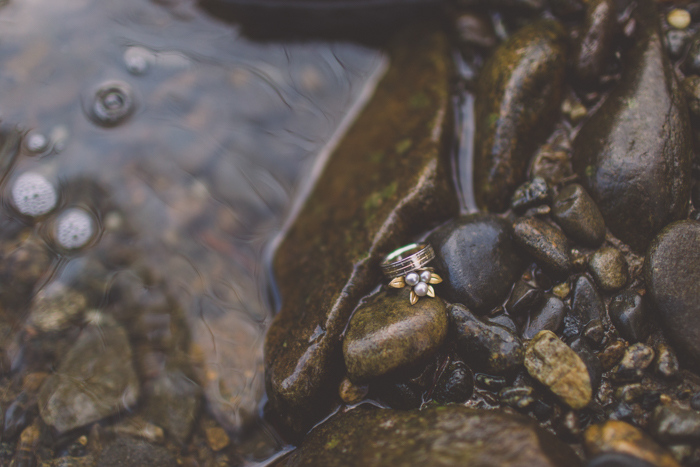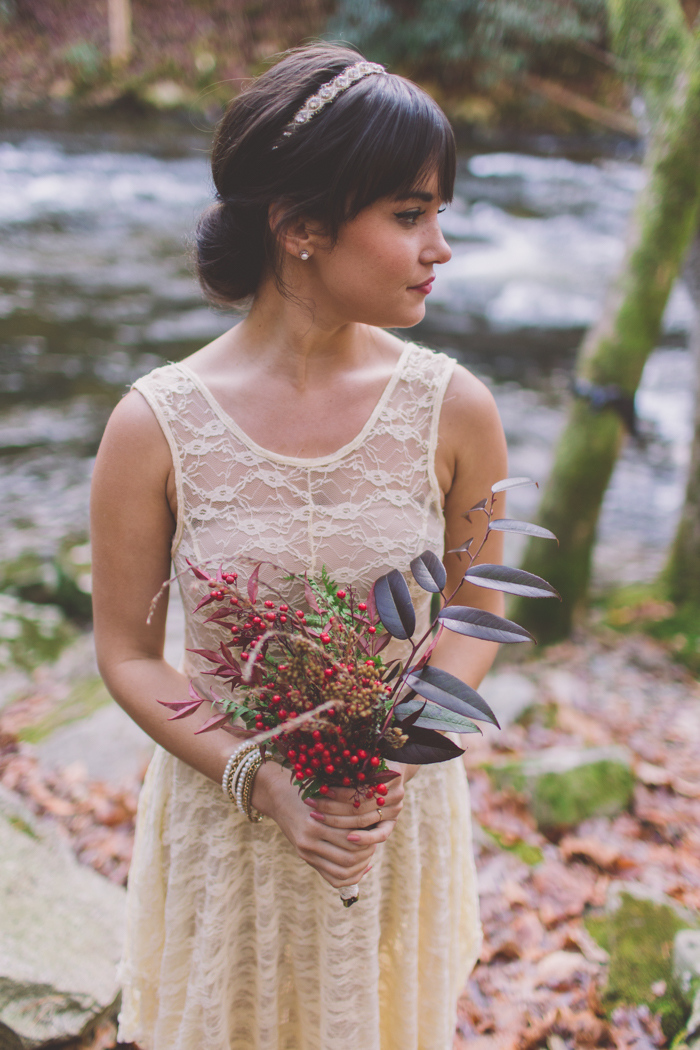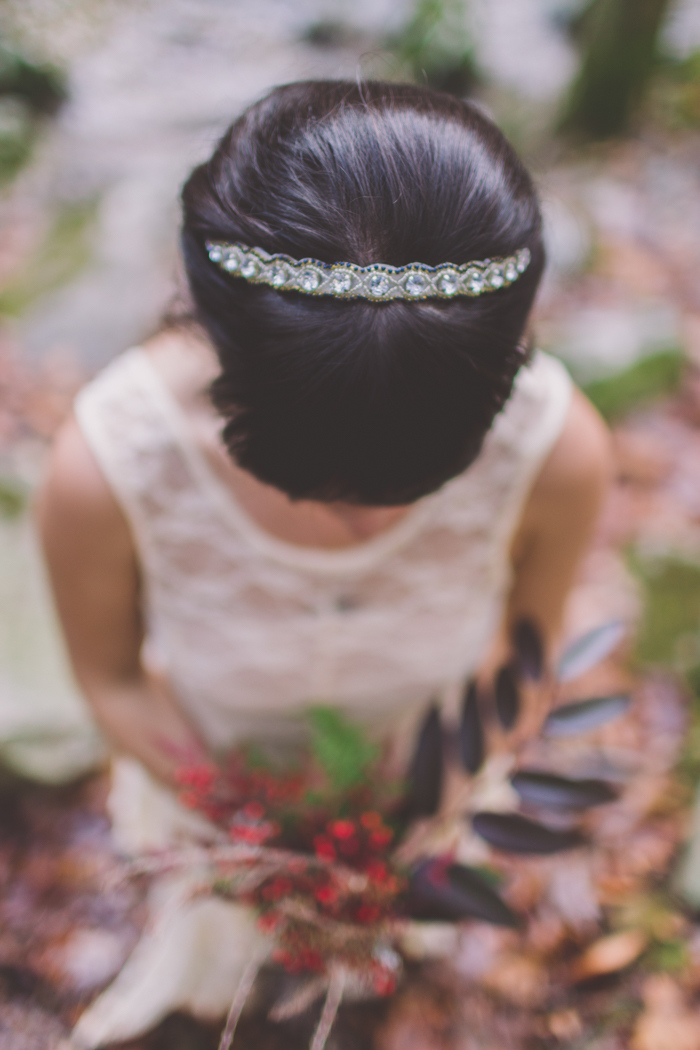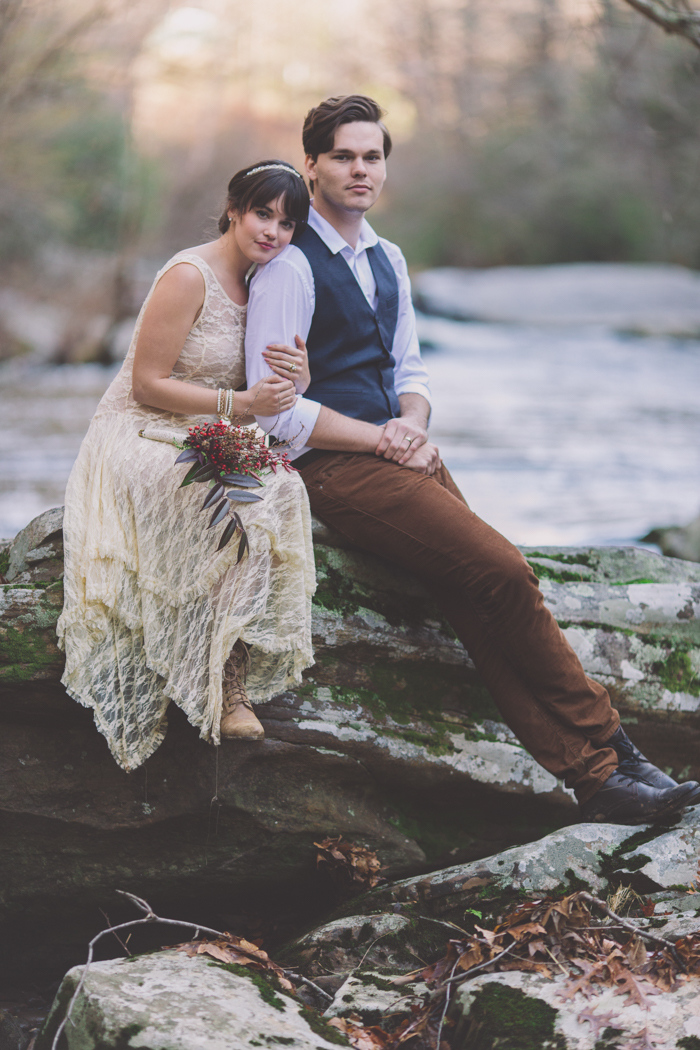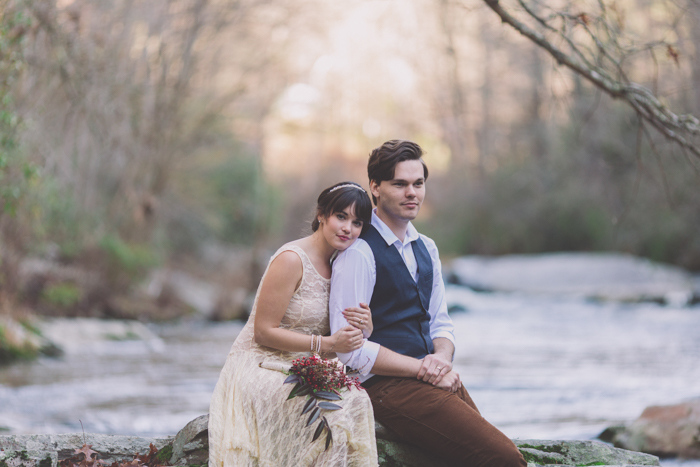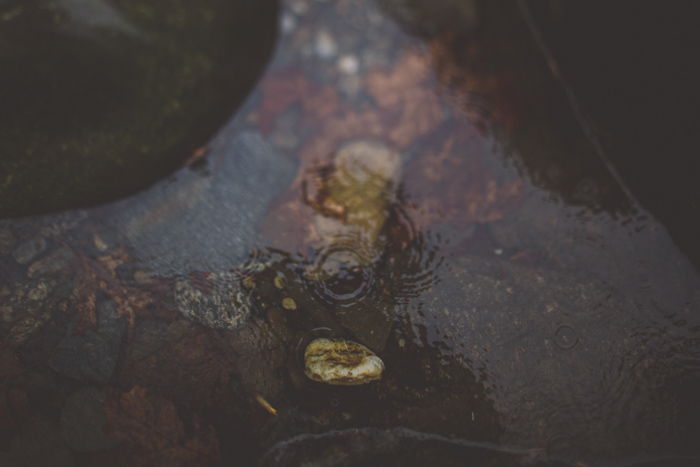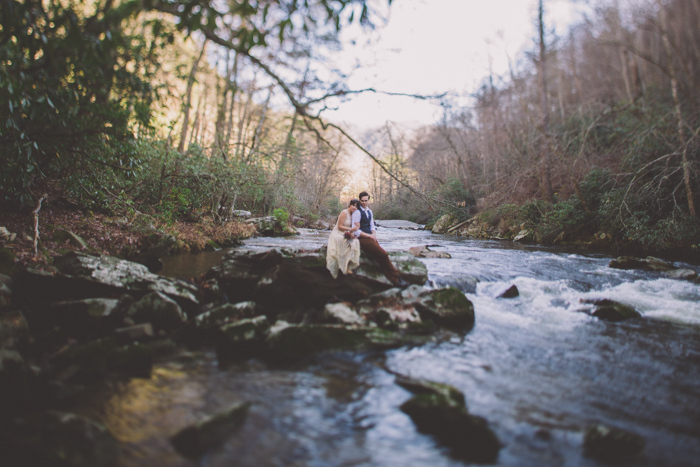 Did you have any 'issues' with the small guest list from friends and family? If so, how did you address them?
No guests, no issues. 
What were the highlights of the ceremony?
Mingus Mill is beautiful. Water from the creek still flows through the original flume to the mill, spilling over in some places creating makeshift waterfalls. We held our short ceremony in front of one of the larger cascades. I loved feeling the cool air rushing against my face as we exchanged our vows. It was nothing short of magical.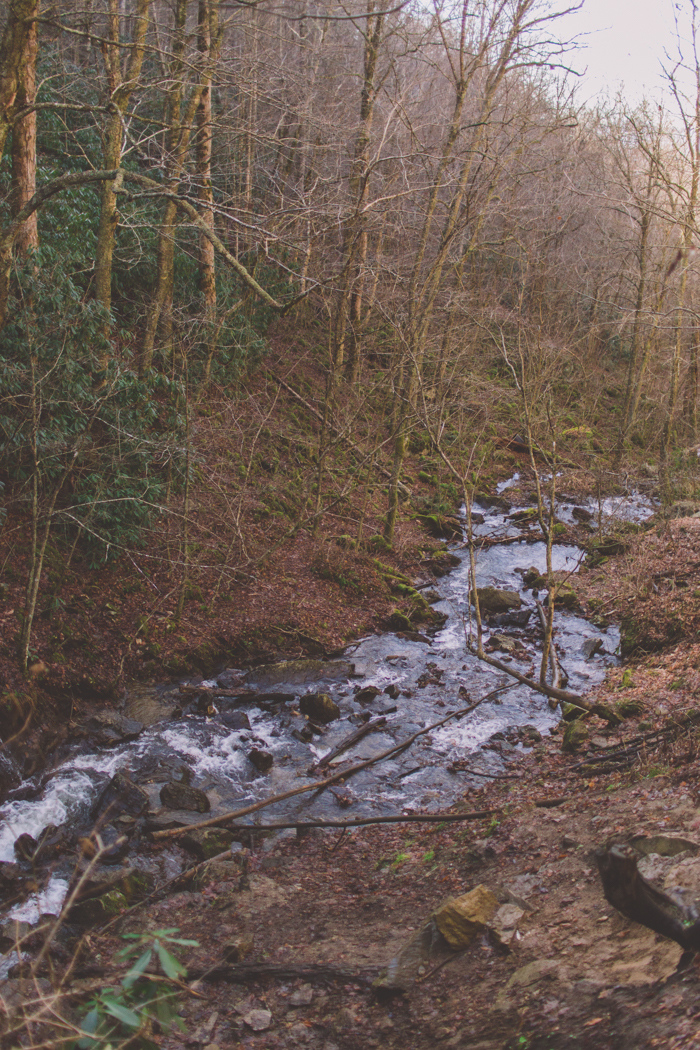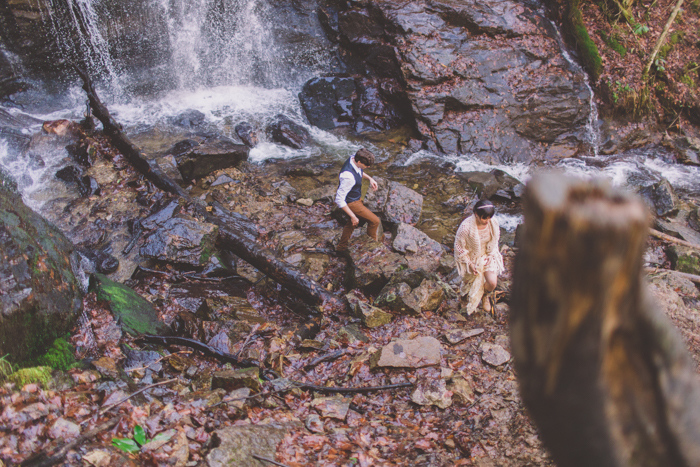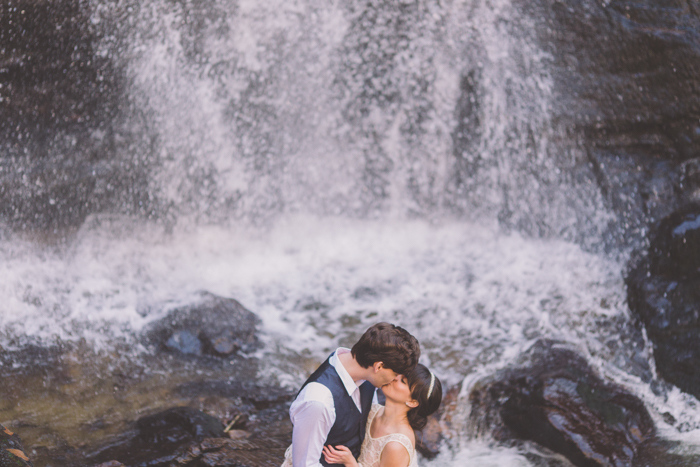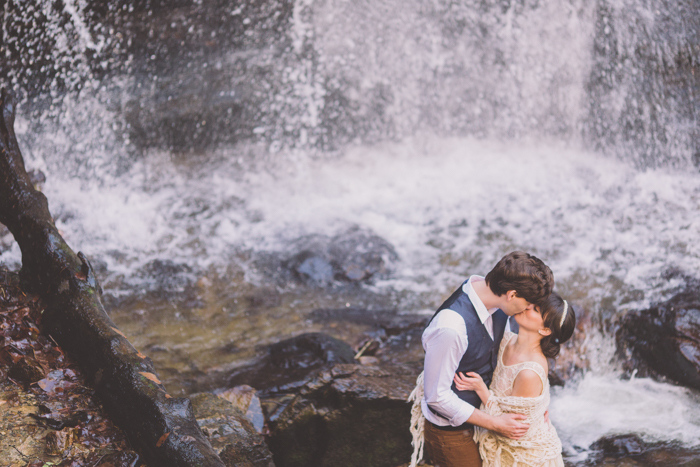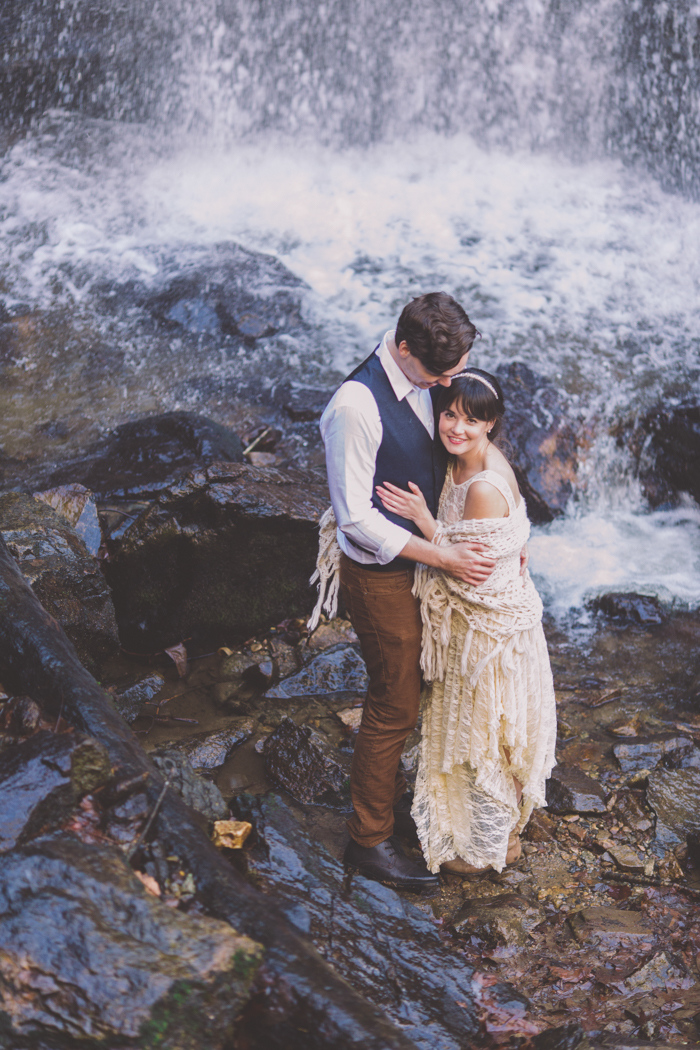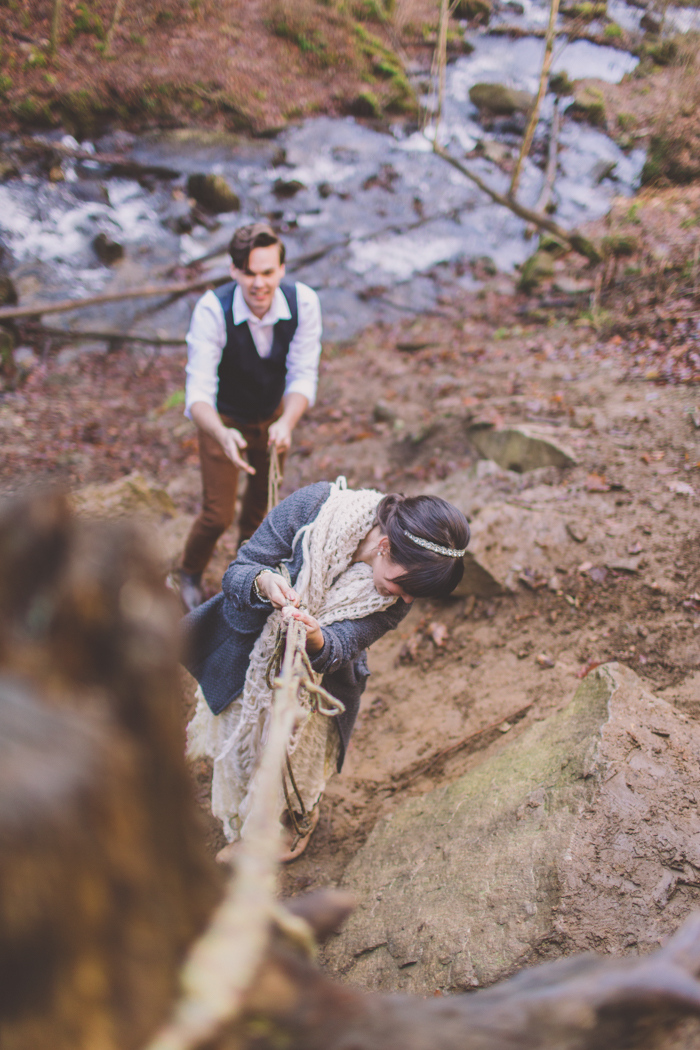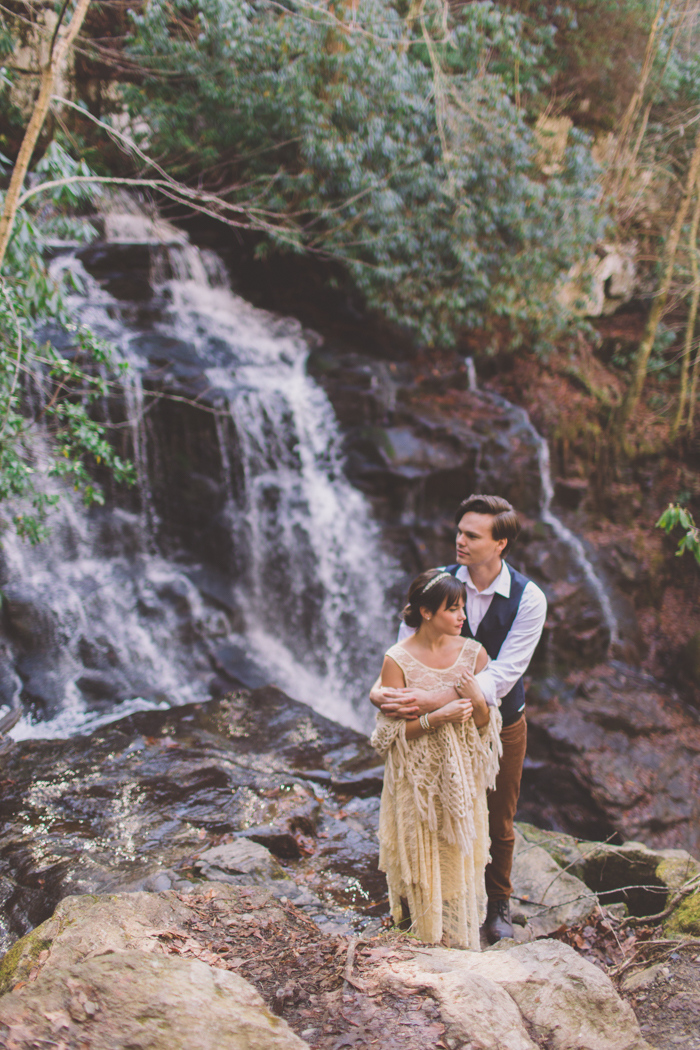 What were the highlights of the reception?
Because there was no reception, we had plenty of time to explore the area with Stacy, our photographer, and take tons of amazing photos. It was more important to us to have those images to look back on then it was to have a reception. I wasn't completely convinced that we had made the right decision in forgoing the reception until we got the photos. They are breathtaking. Every time I look at them I'm taken back to that day in the mountains, and I can't help but smile.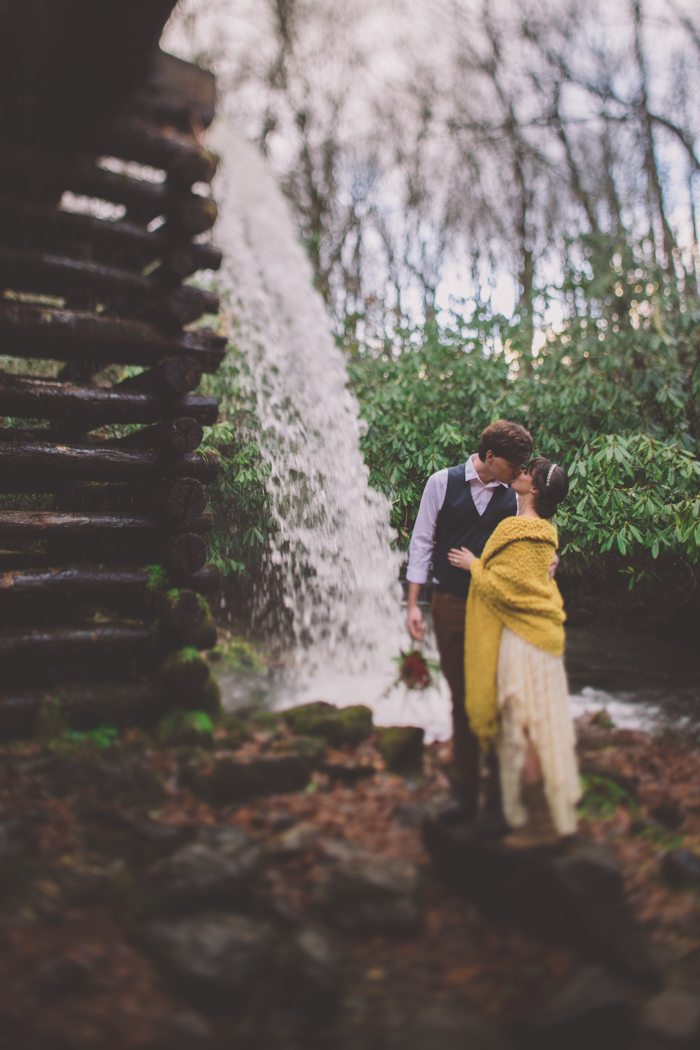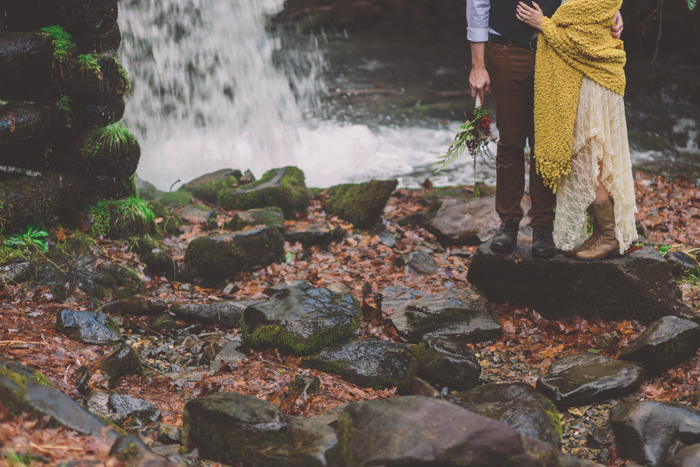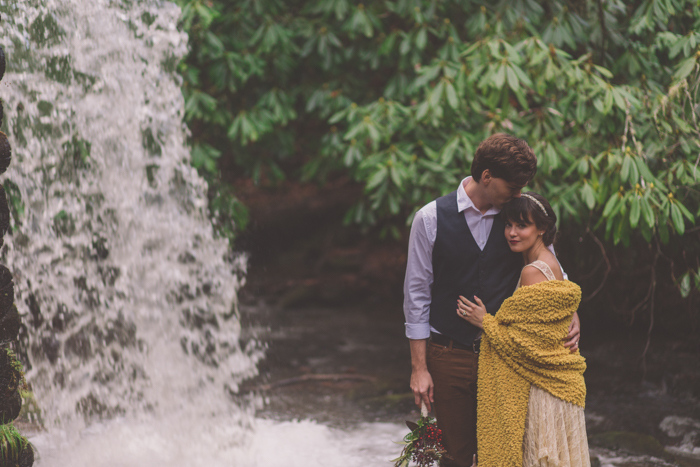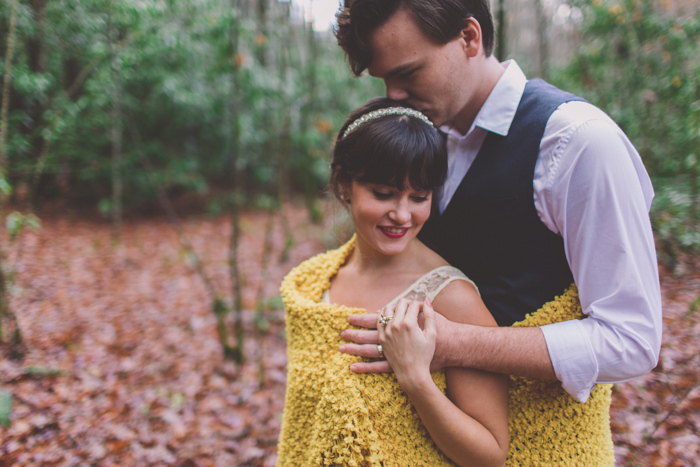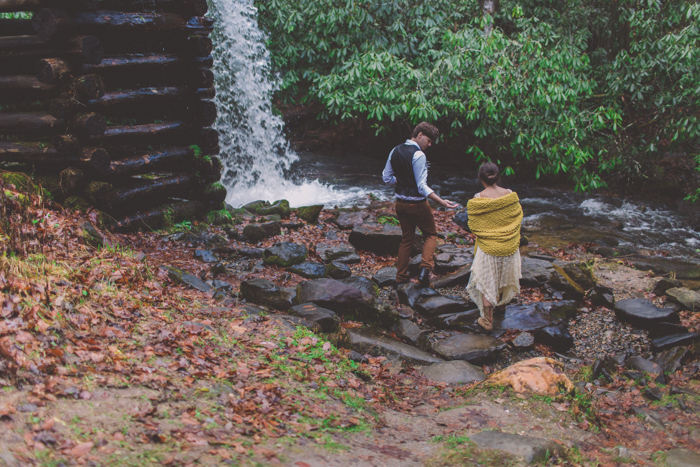 What was the best thing about having an intimate wedding?
For the most part, our wedding was stress free. I'm sure that had we gone a different route and tried to hold a more traditional ceremony and reception that we both loved with our limited budget, stress levels would have been high. I love that I was able to enjoy every second of my wedding.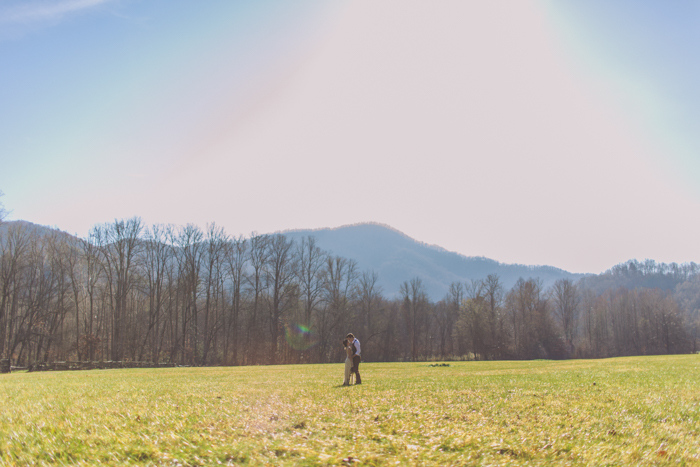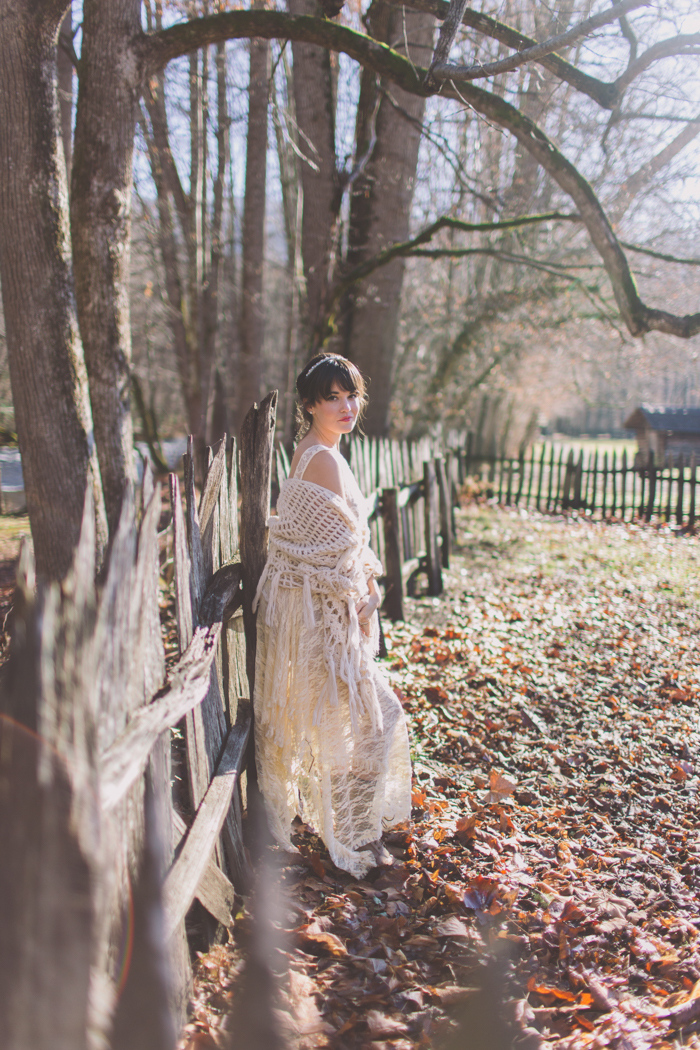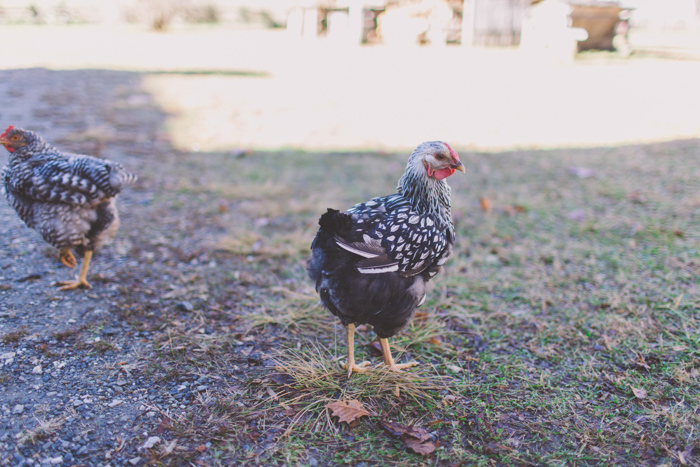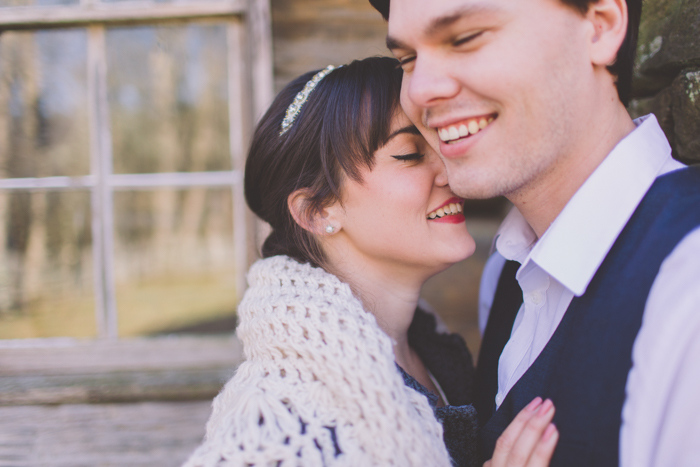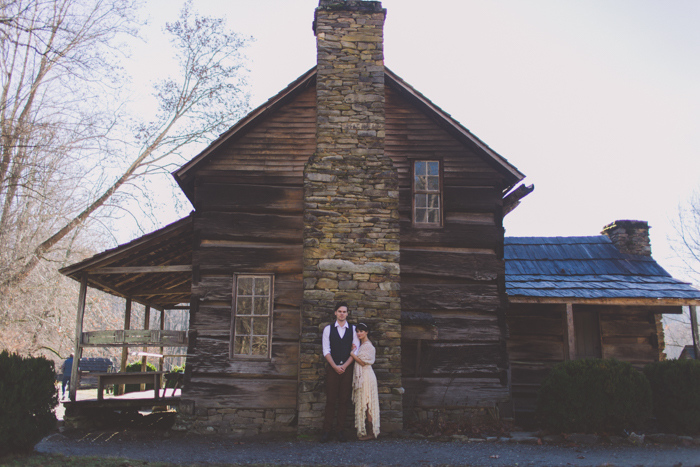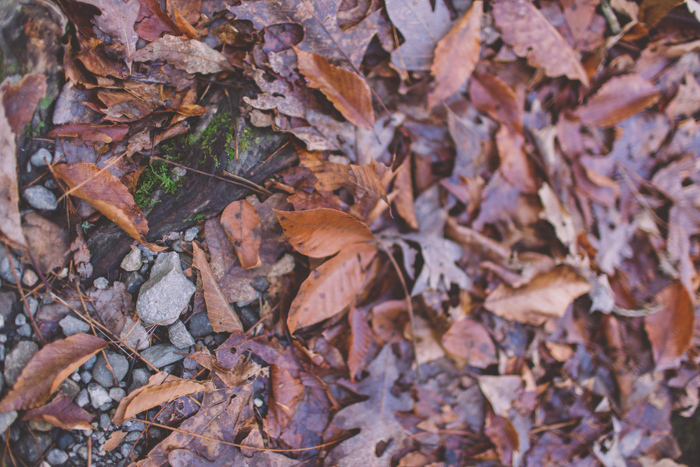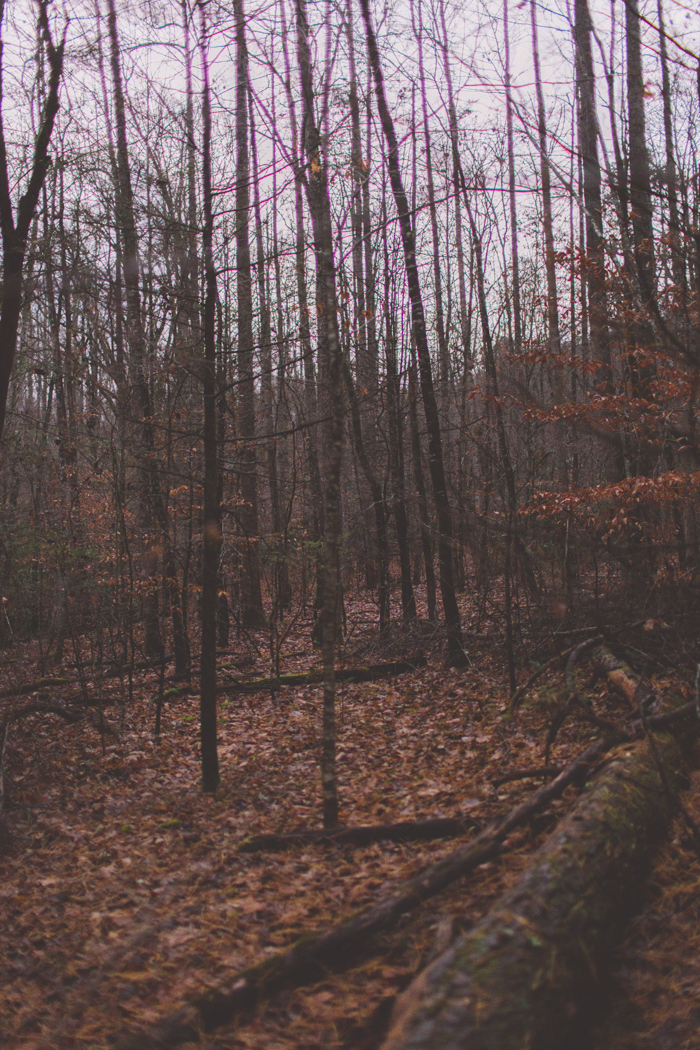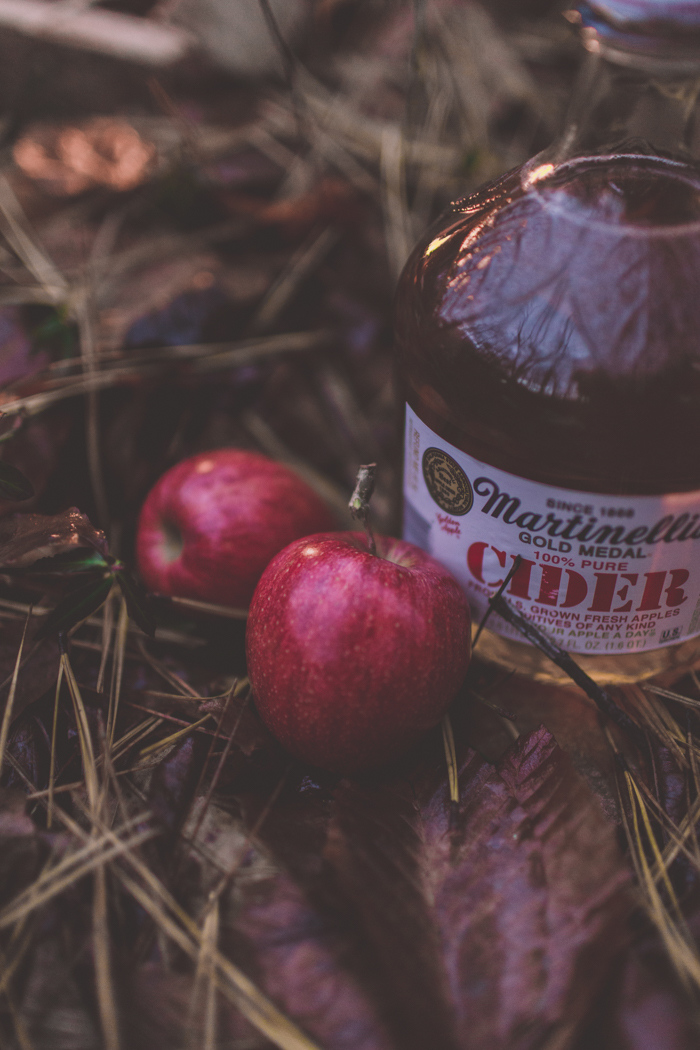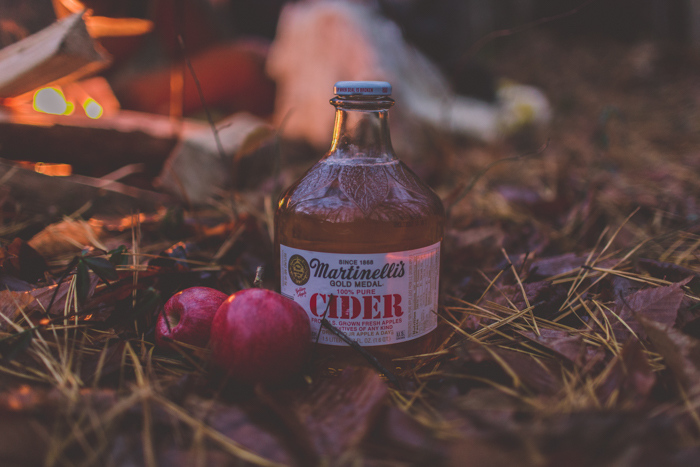 What advice do you have for couples who are considering an intimate wedding?
Don't let friends and family pressure you into doing what they want. It's your wedding, not theirs. Also, decide as a couple what is really important to you, and focus your budget in those places.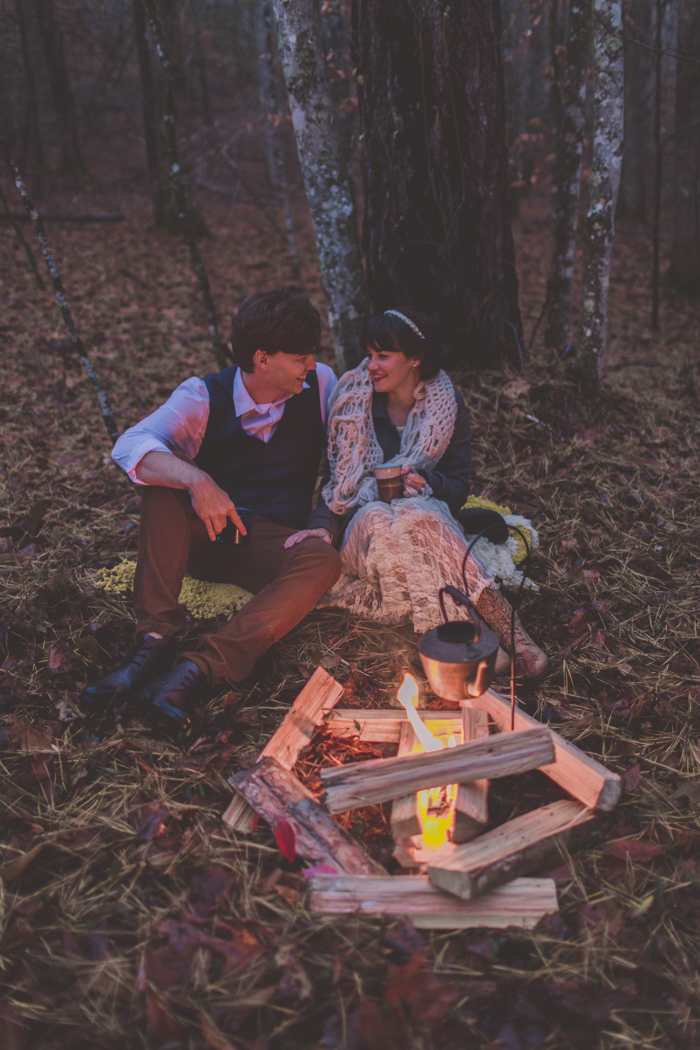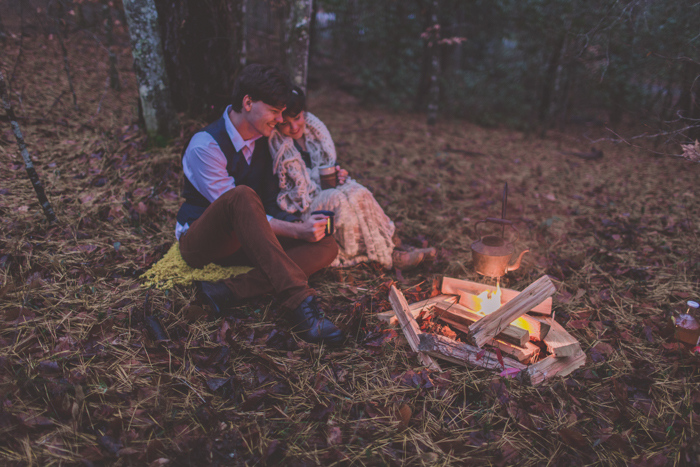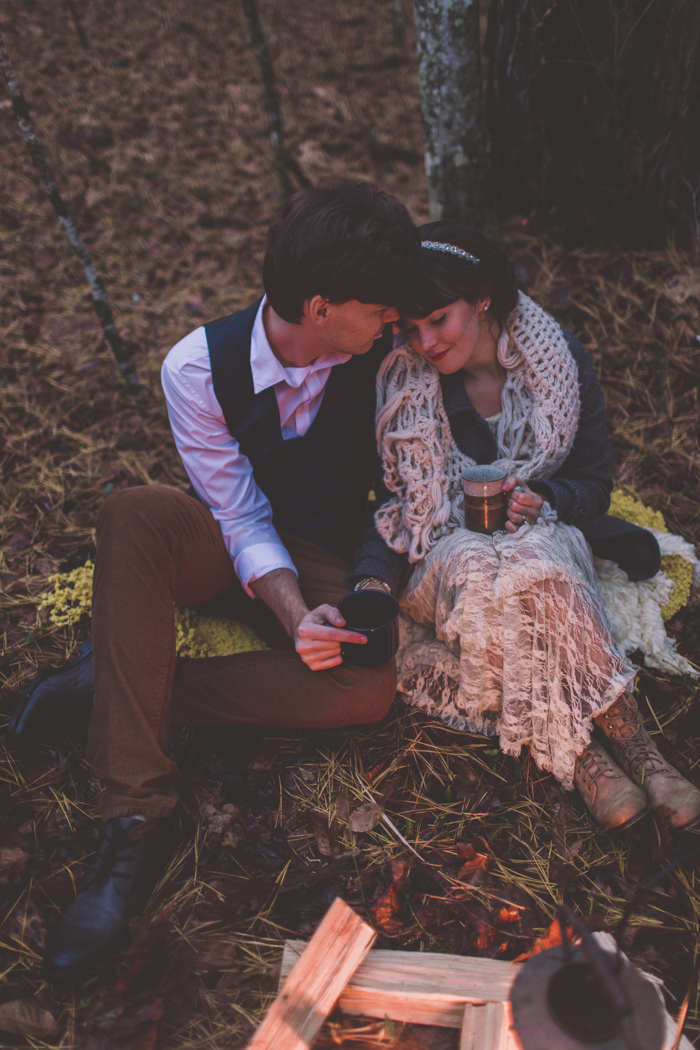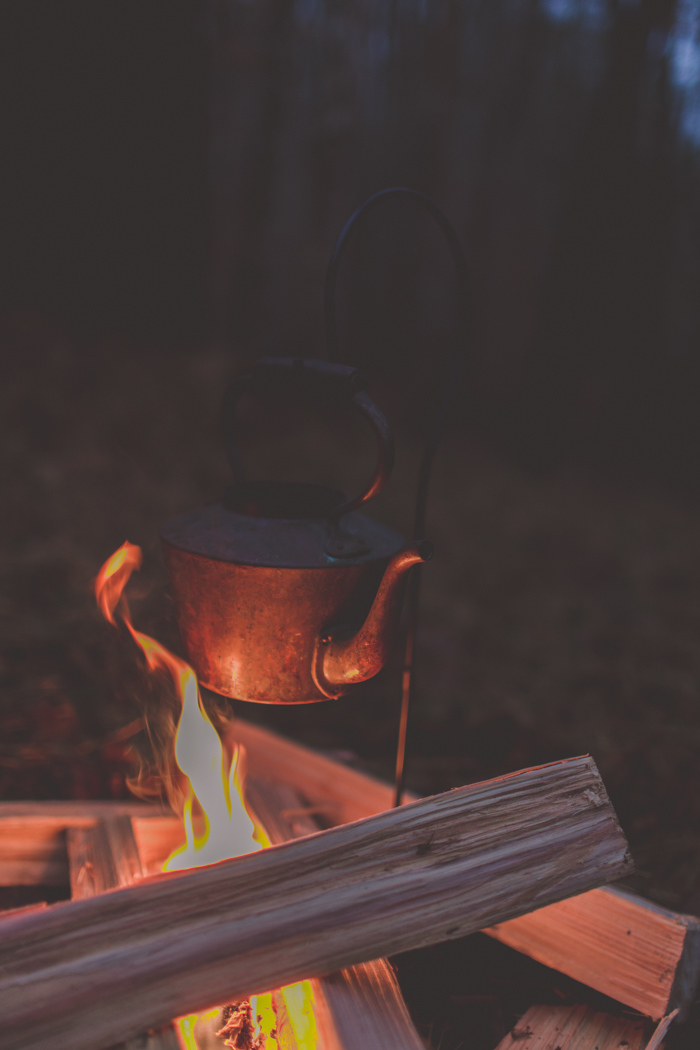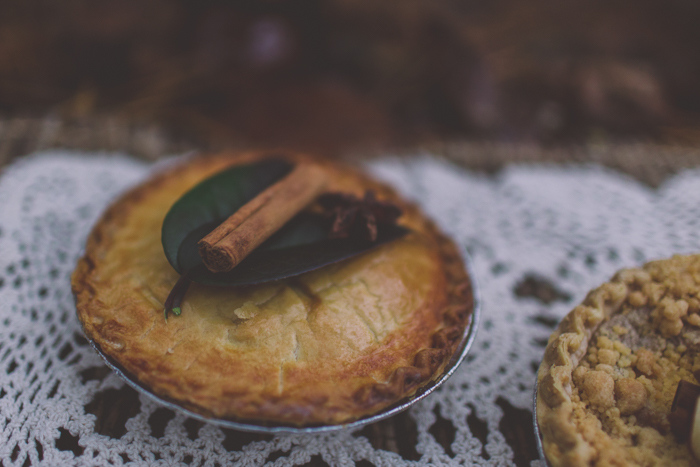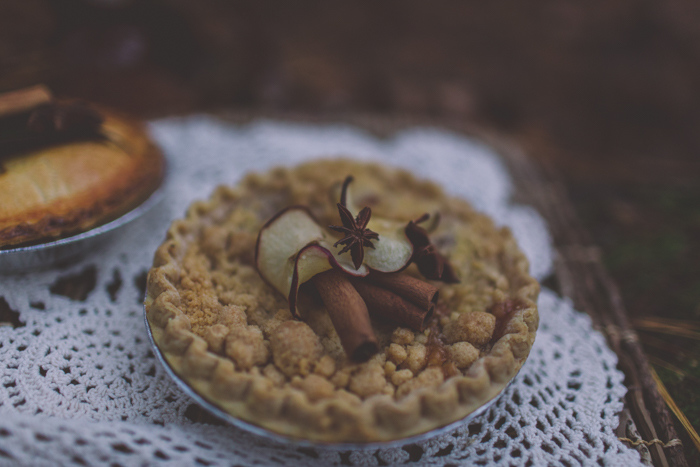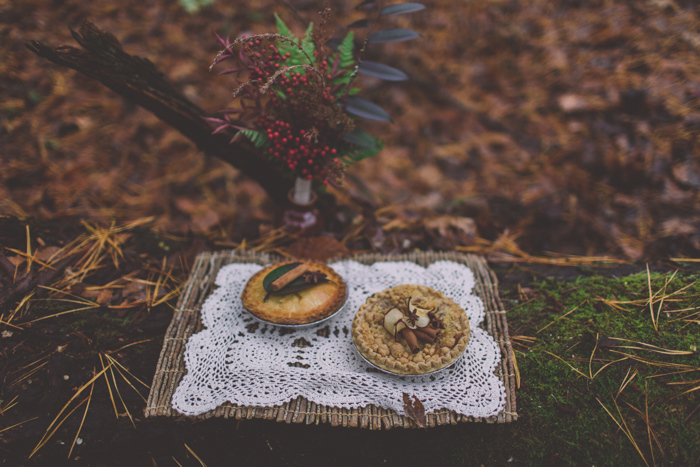 Vendors:
Photographer: Stacy Paul Photography