Despite living half a world apart, Cherise and Martin found each other and fell head over heels in love. After talking and dreaming about their wedding for quite some time, the couple finally decided on a pop-up wedding in Las Vegas. Cherise and Martin's elopement on the El Dorado Dry Lake Bed in Boulder City, is truly one for the books. The special details, the delicious donuts (we'll take 12, please!), and the breathtaking scenery really reflect the couple's adventurous and eclectic spirit. 
A big thanks to photographer Ashley Marie Myers, who documented Cherise and Martin's wedding perfectly!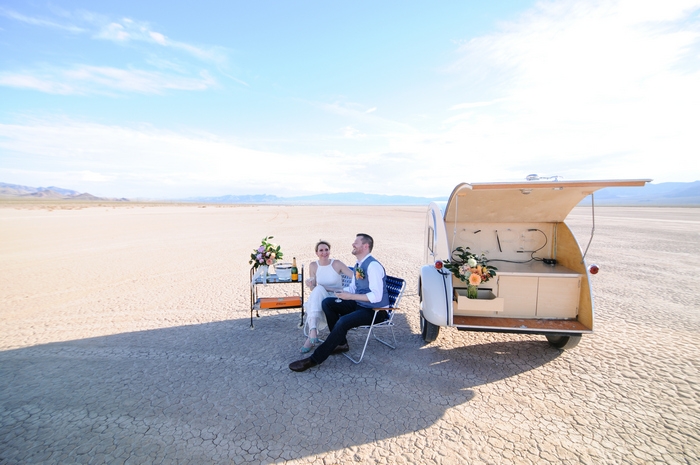 Cherise, 31 & Martin, 41
Location:  The El Dorado Dry Lake Bed, Boulder City, Nevada, United States
Wedding Date:  June 12, 2015
Number of Guests: Only one guest, Ruby, our celebrant's gorgeous German Shepherd!
Wedding Cost: Not including our flights or accommodation, our wedding costs weren't as low as you can get them in Las Vegas but we still kept the costs under USD $2,500.
Wedding Ceremony Location:  The El Dorado Dry Lake Bed, Boulder City, Nevada, United States
Wedding Reception Location:  Just the two of us went for a beautiful dinner at The Paris Hotel's Eiffel Tower Restaurant.  It was a surprise organized by Martin for us at the best table in the restaurant in the corner window, watching the Bellagio fountains dance.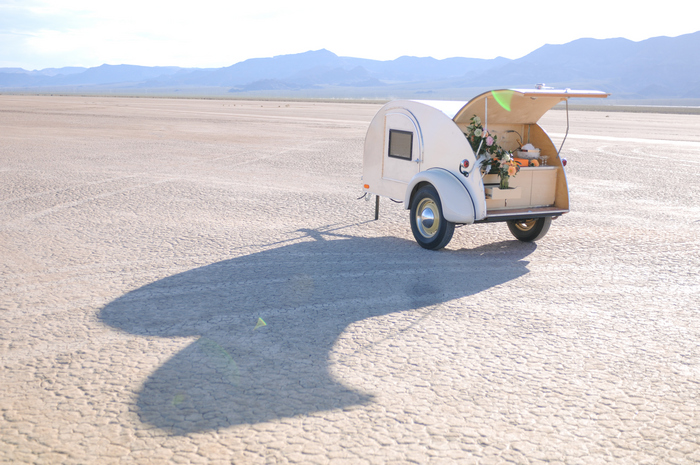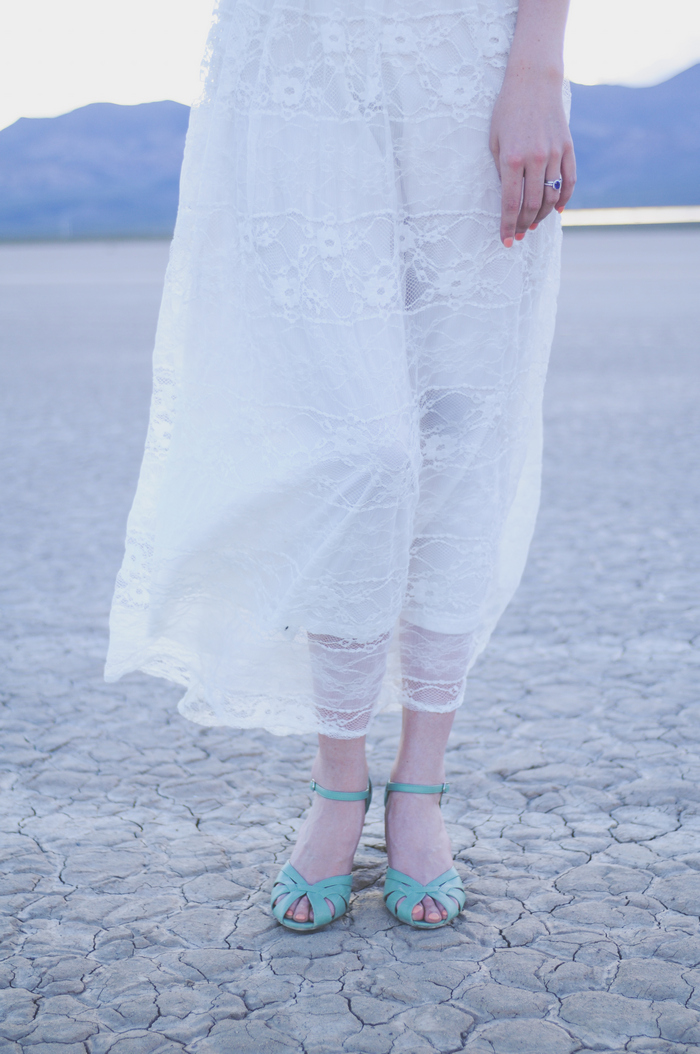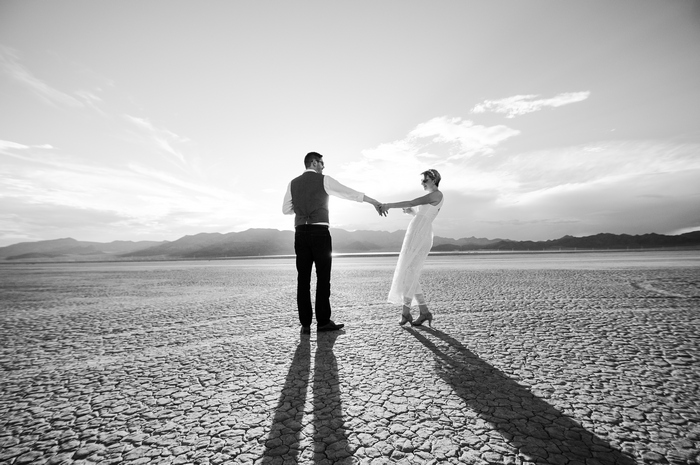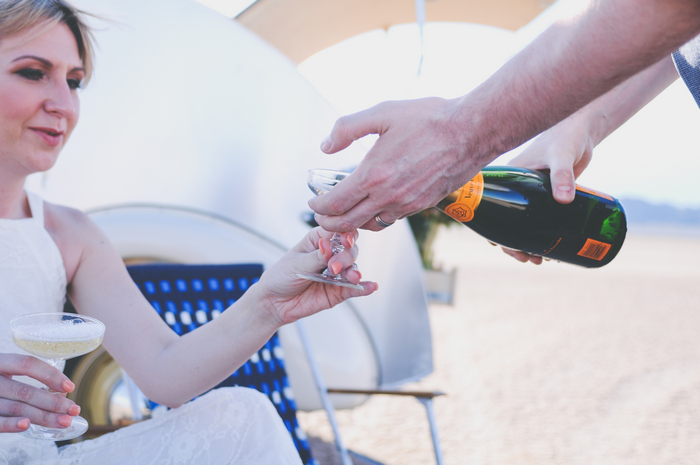 Why did you have an intimate wedding? 
Martin is British and I'm Australian, so we always knew it would be difficult to find a location where everyone we love could attend.  We chose to have a solo ceremony together in the United States and then follow it up with celebrations in both the United Kingdom and Australia with our family and friends.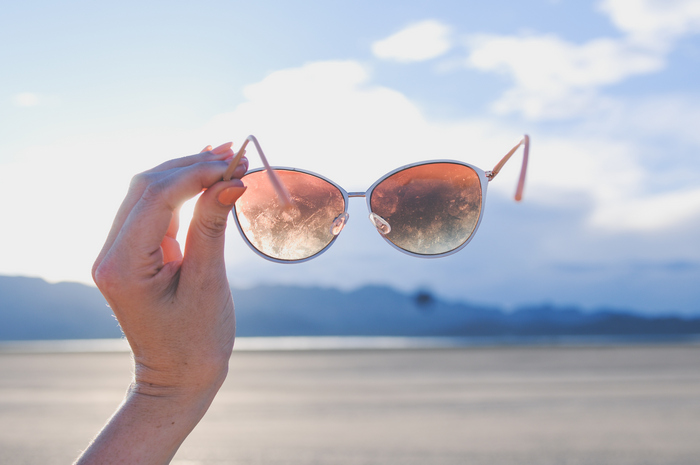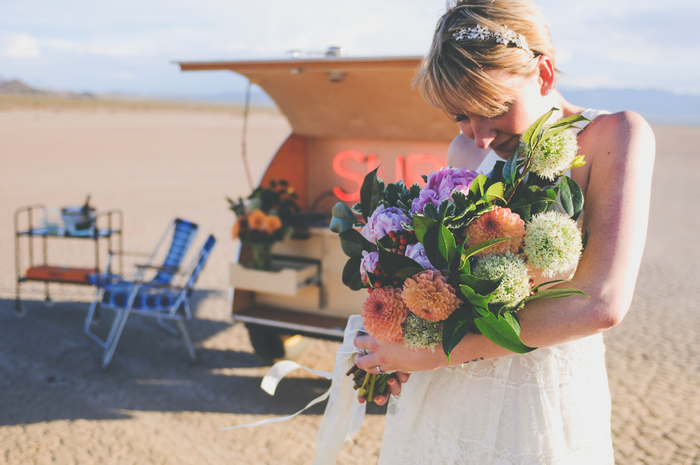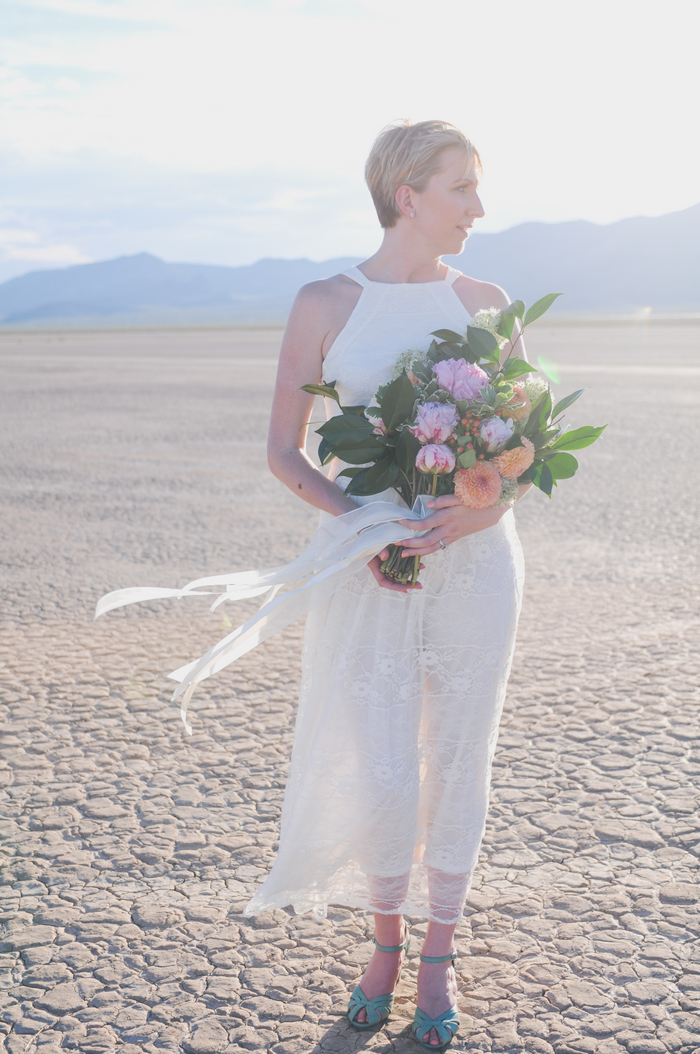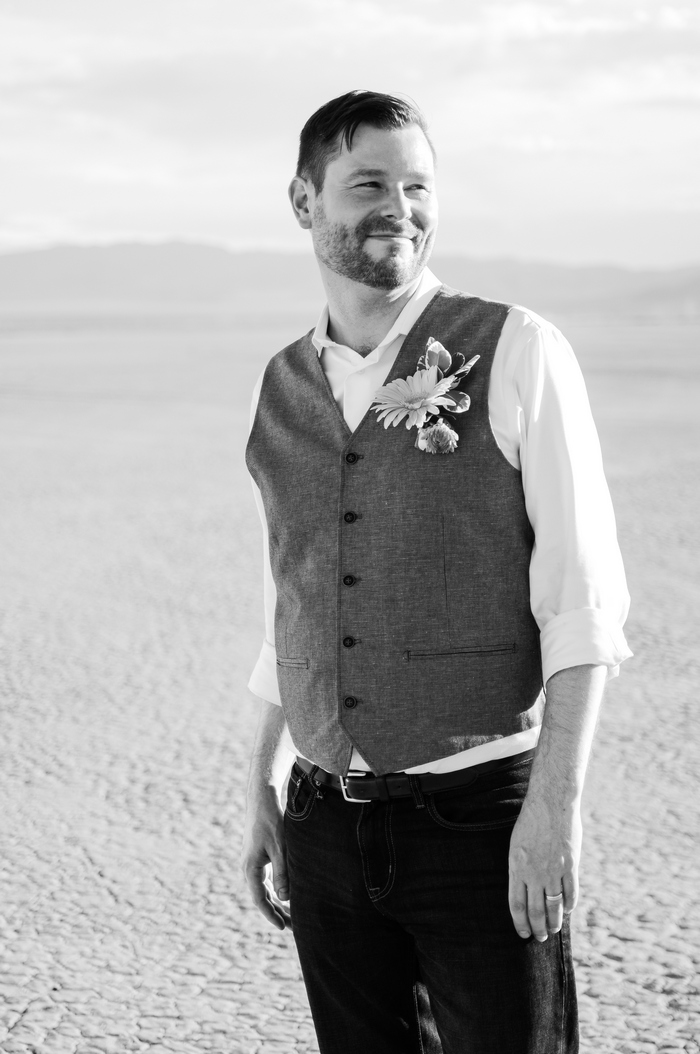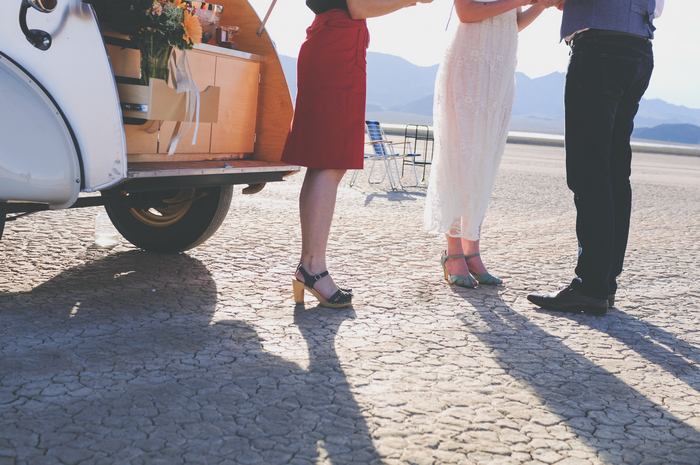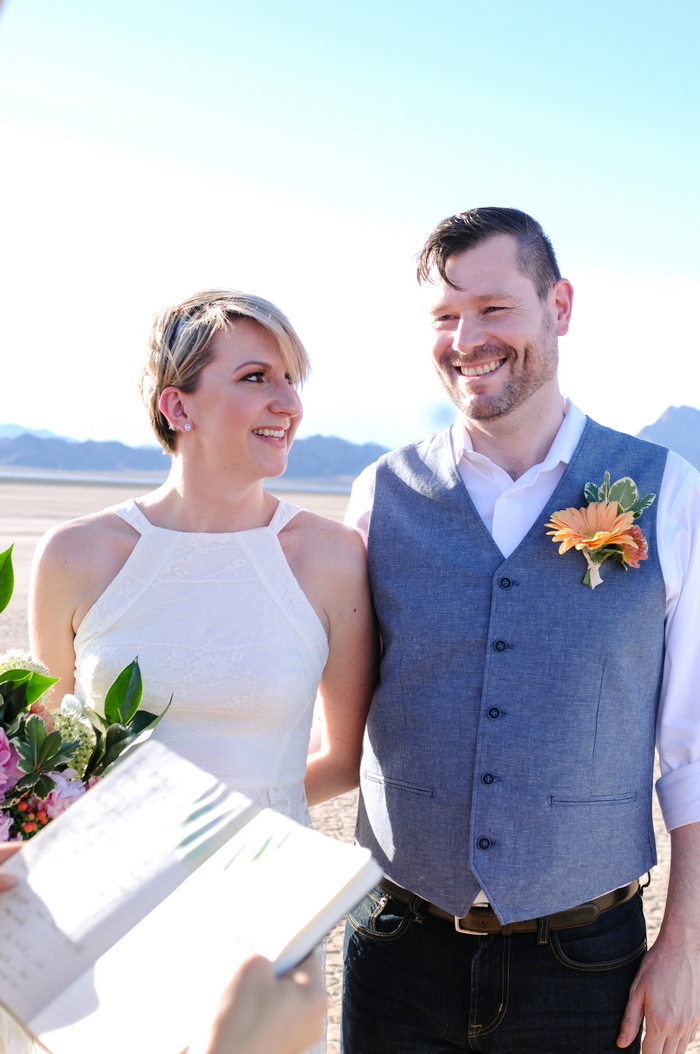 What are some the challenges that you faced planning an intimate wedding? 
Aside from experiencing fraud on our bank card on the day of the wedding and not being able to get our $60 cash out to purchase our wedding license, our main challenge was not having friends and family there to celebrate with us.  It was emotional not having everybody there on such a special day.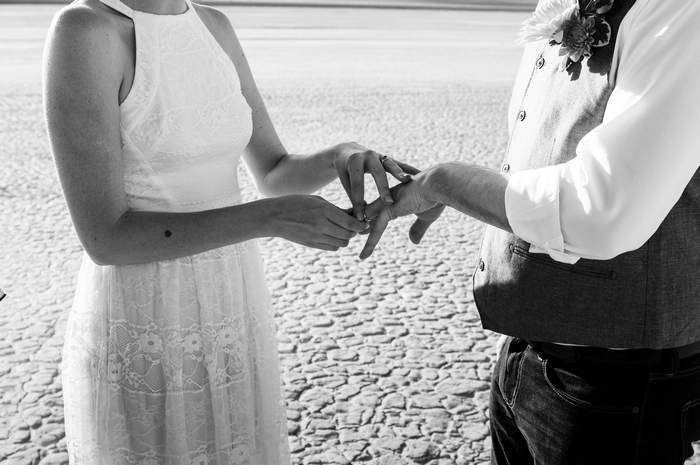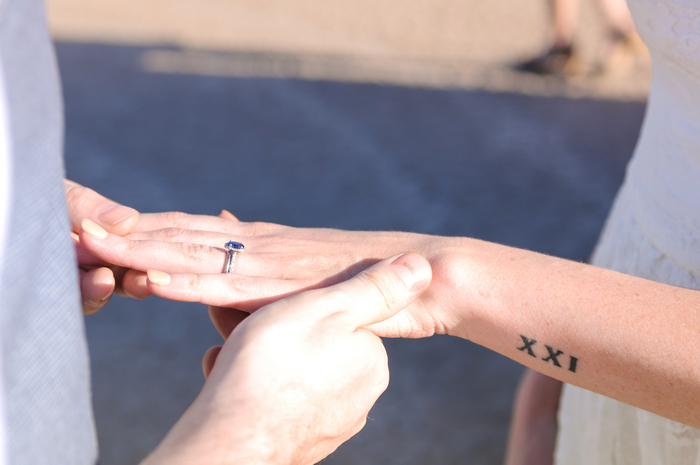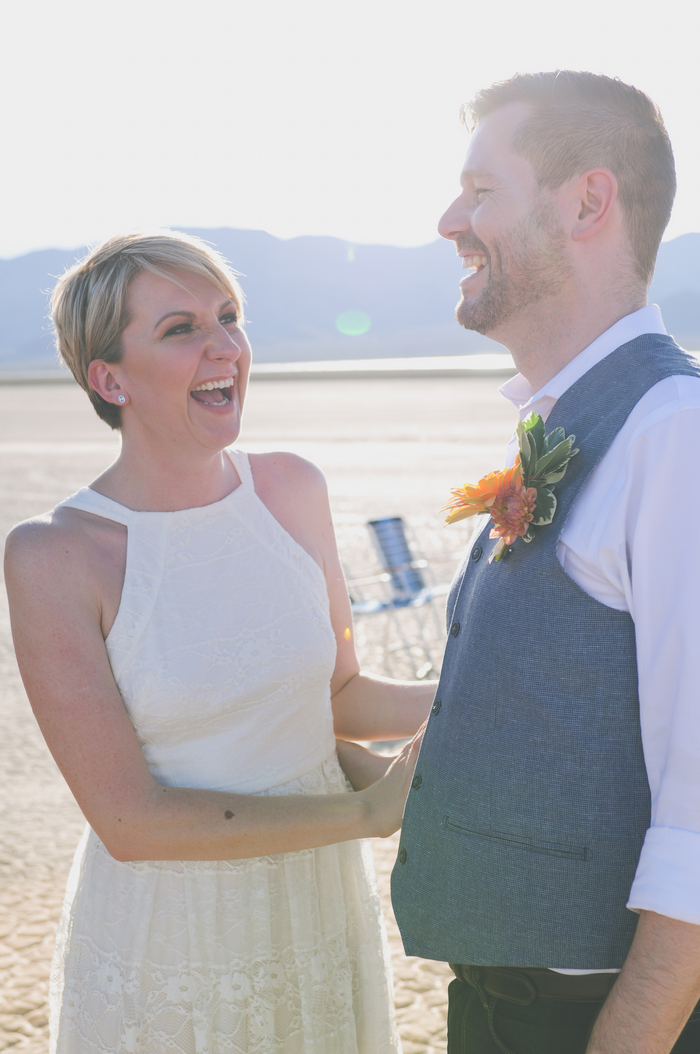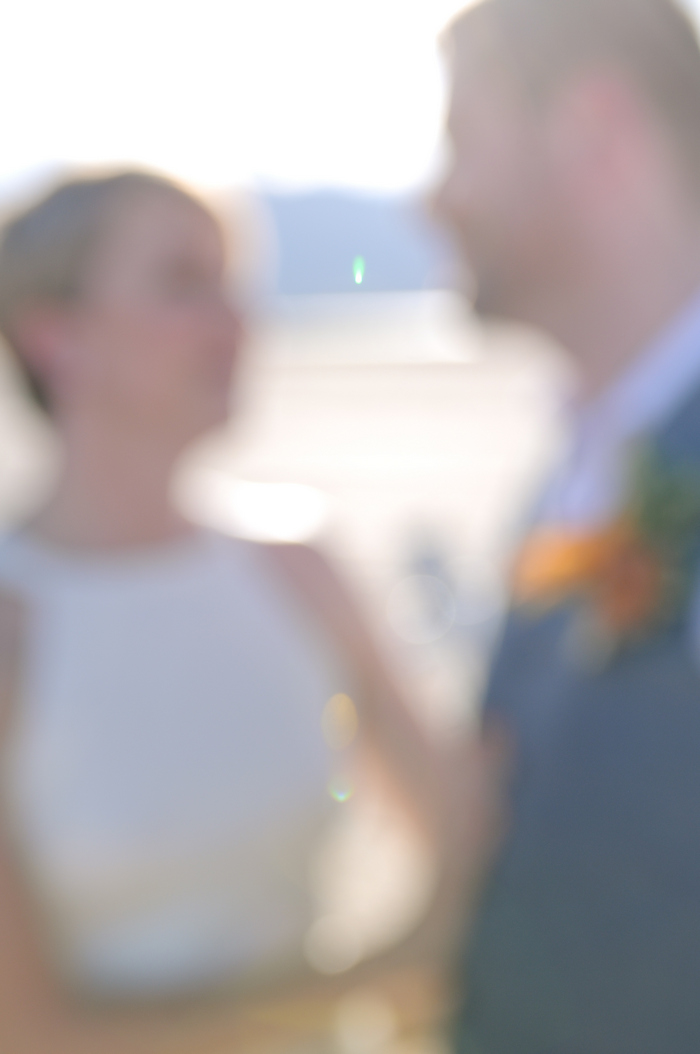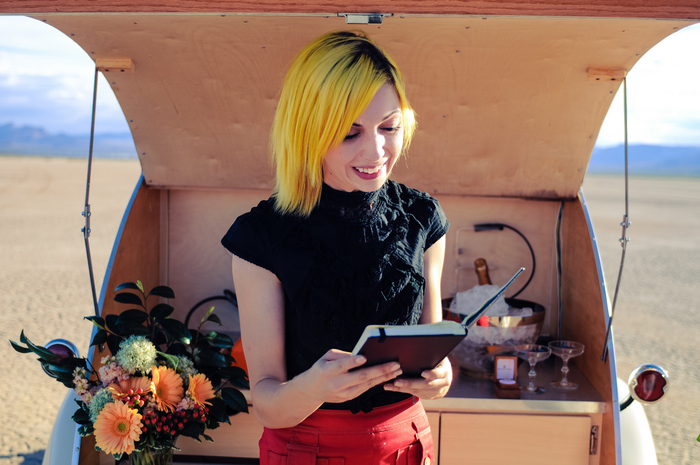 Was it difficult to pare down the guest list?
 No, given there was no one attending!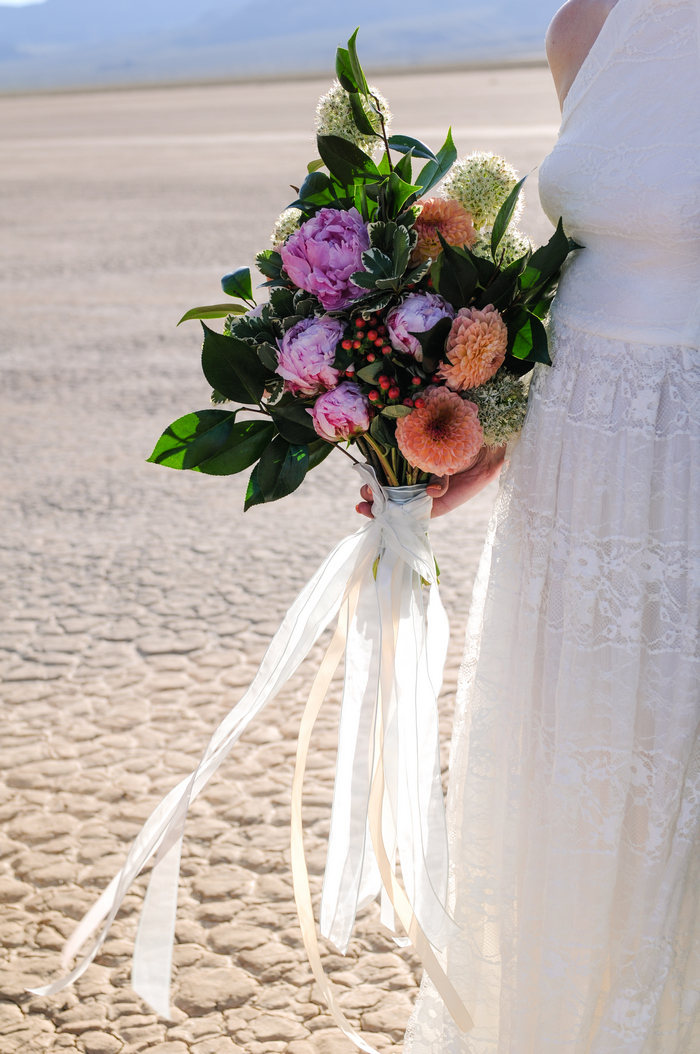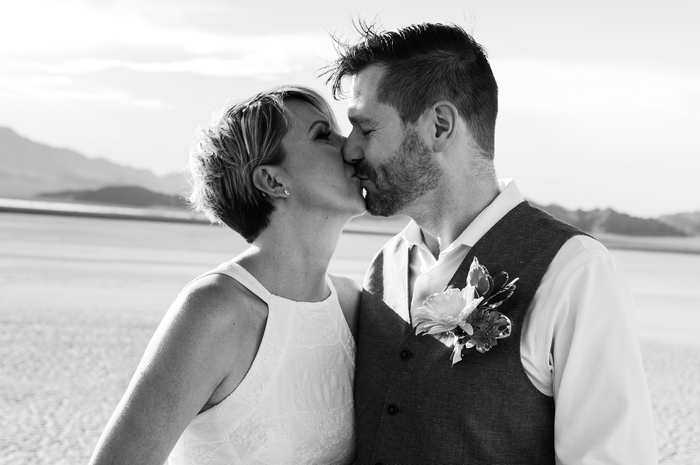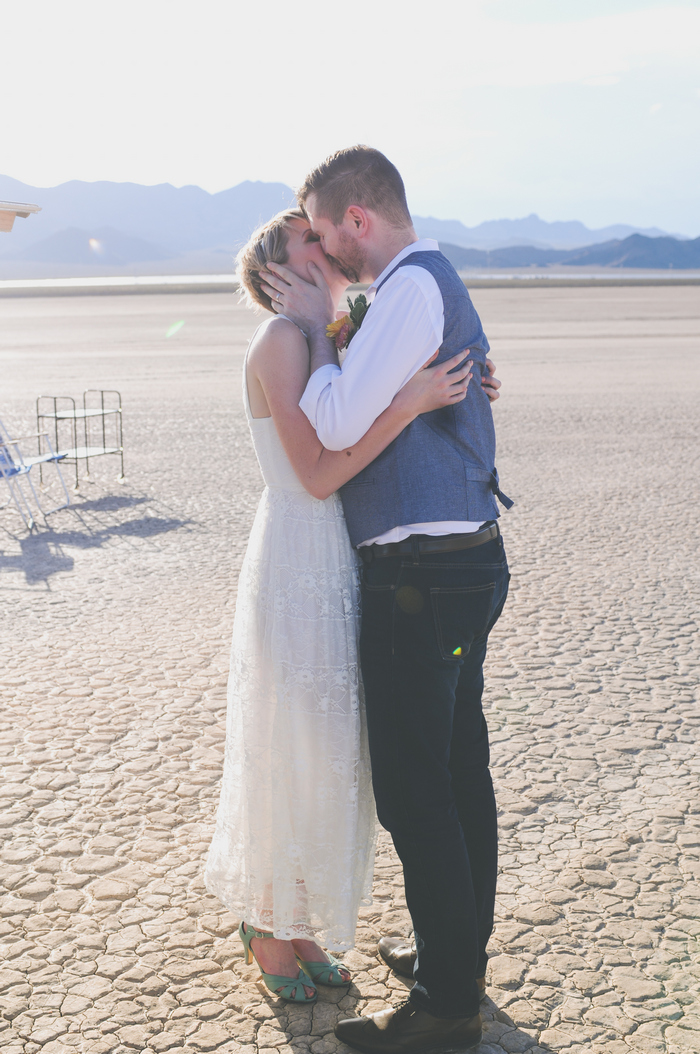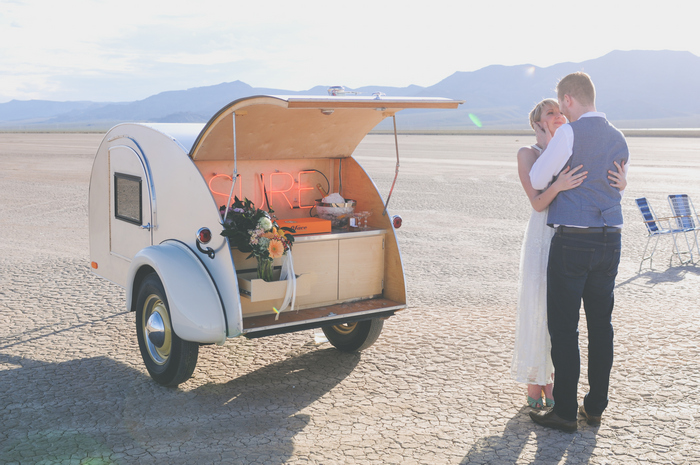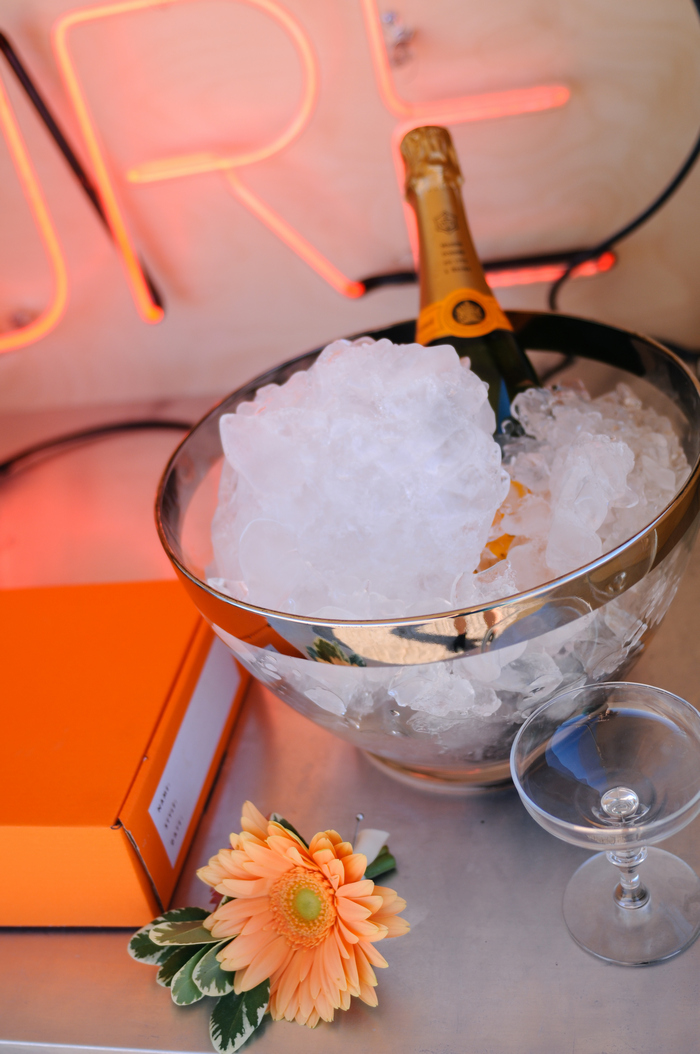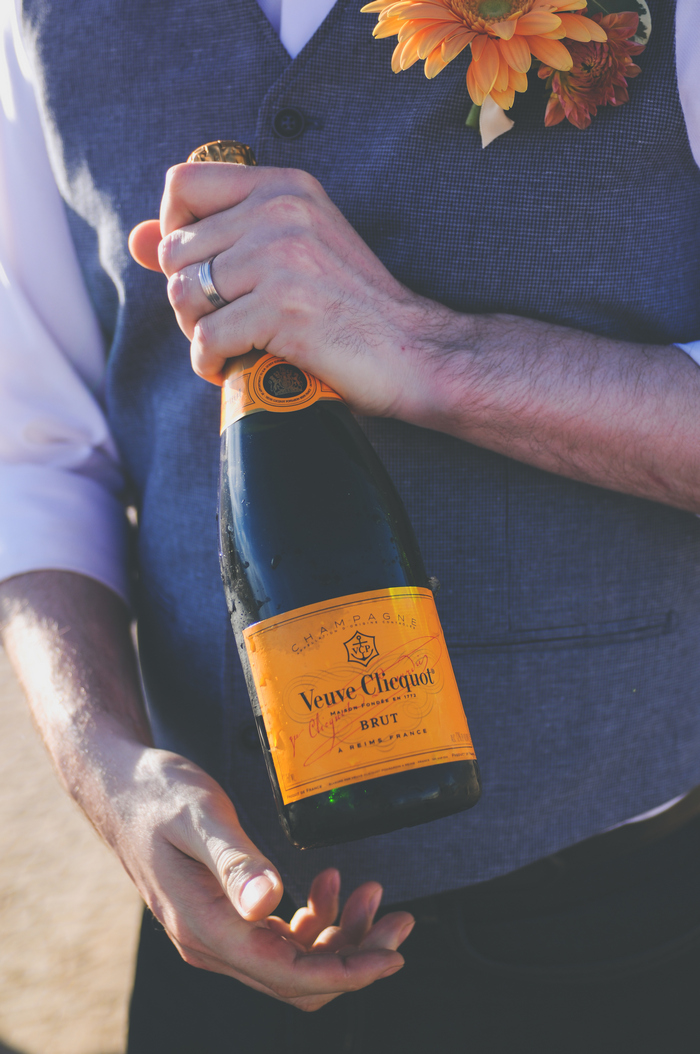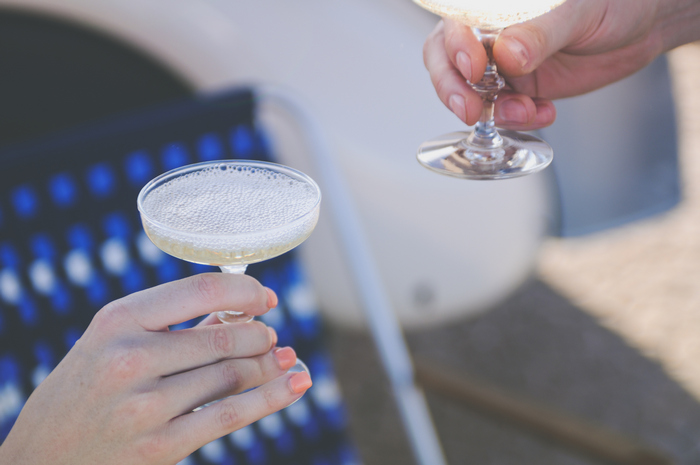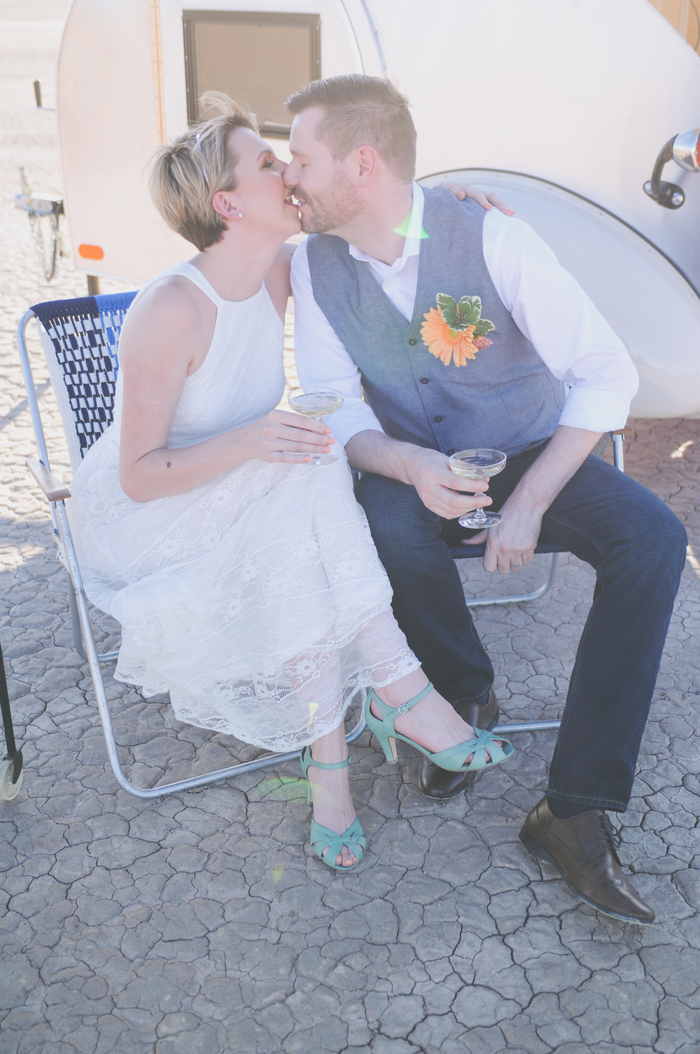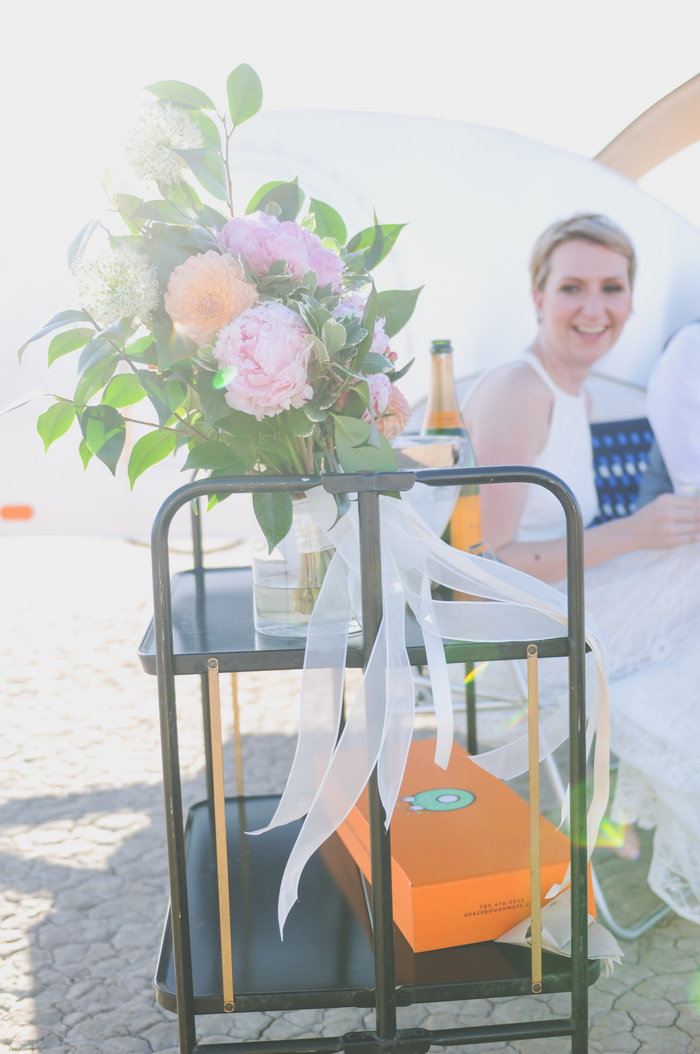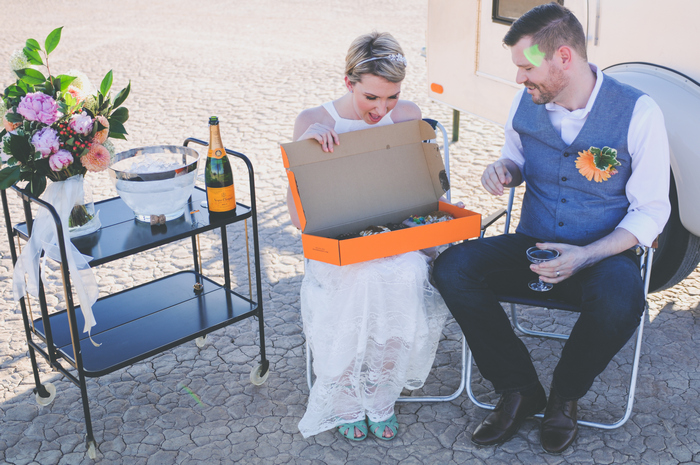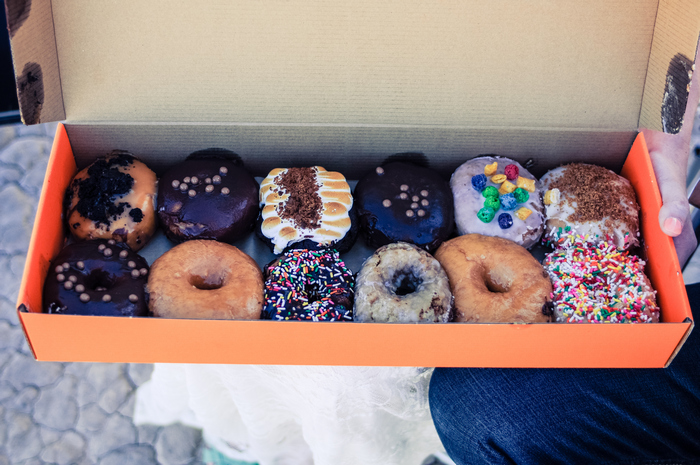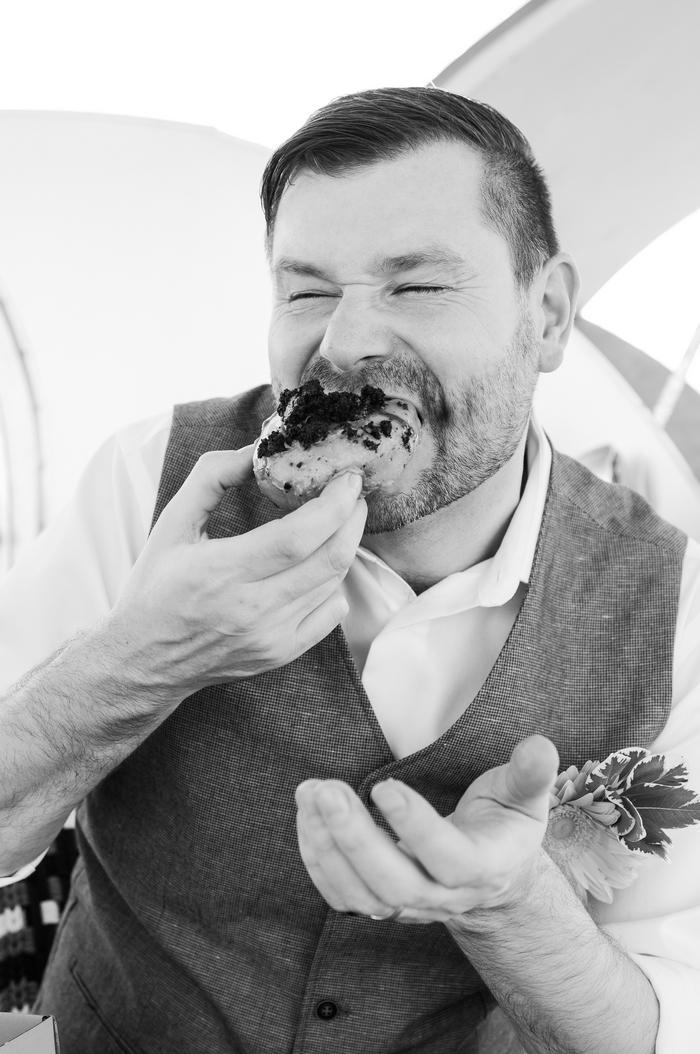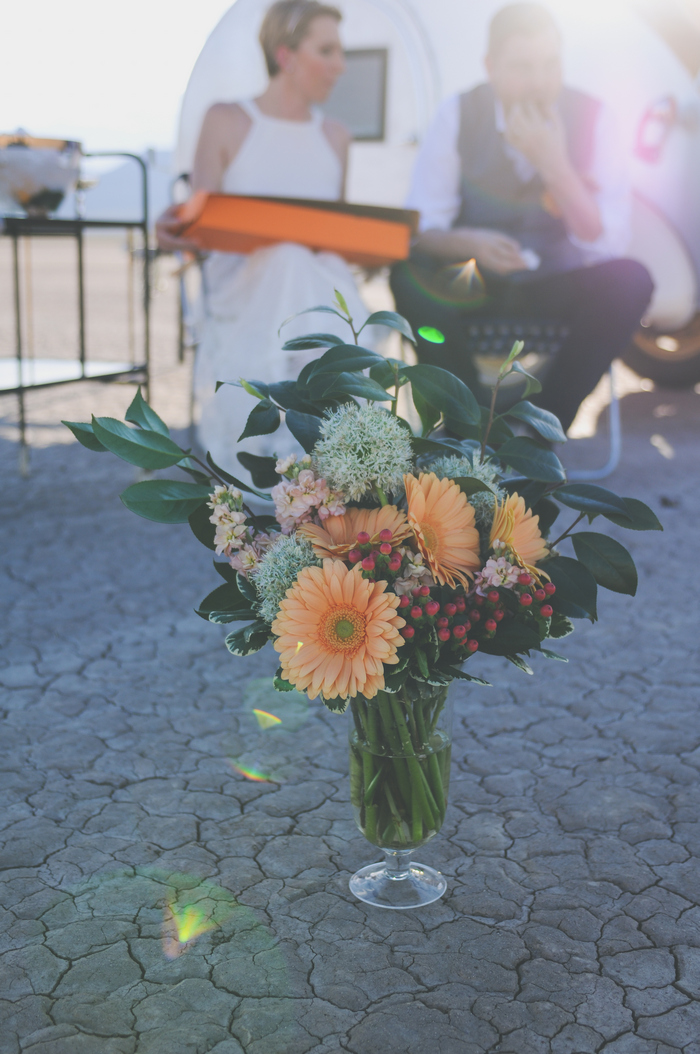 Did you have any 'issues' with the small guest list from friends and family? If so, how did you address them?
 Everyone was really supportive of us getting married the way we did.  They were very disappointed they couldn't attend in person but we felt so much support and excitement from all of them.  We have a couple of little girls in the family who are very much looking forward to joining us in our celebrations in our home countries!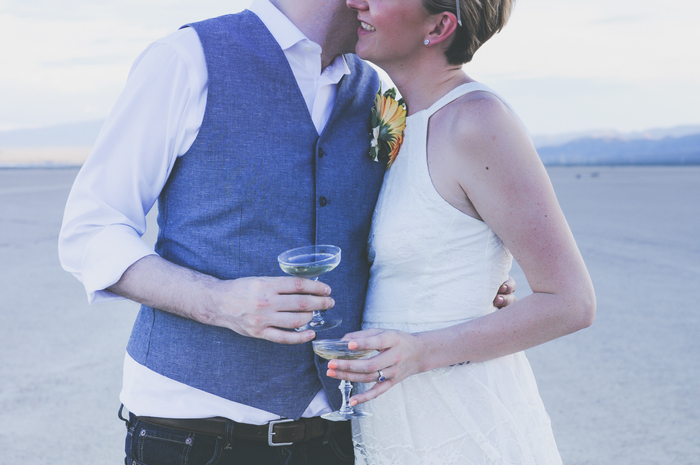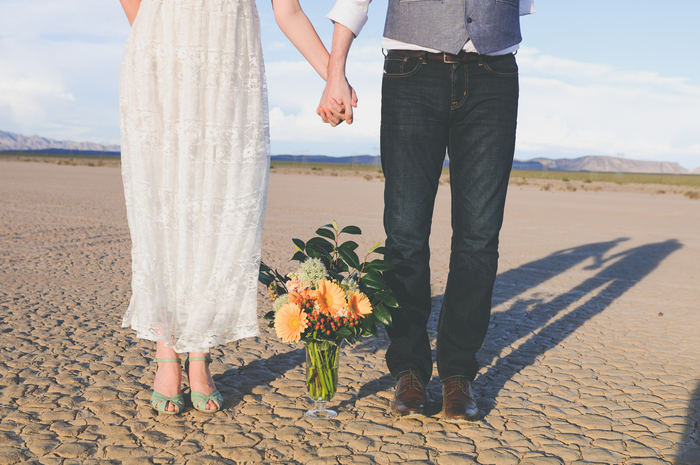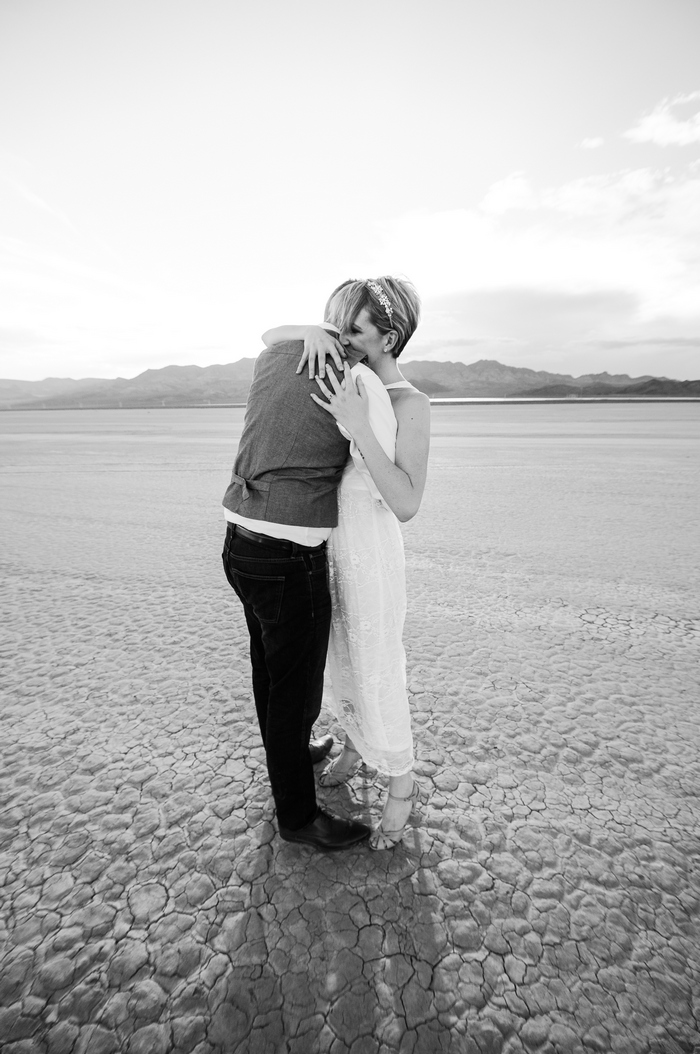 What were the highlights of the ceremony?
 If you asked Martin, he'd say the donuts!  Honestly though, the best parts were all thanks to how organized, relaxed and easy-going our celebrant, Victoria, and our photographer, Ashley were. They made us feel so comfortable and we just had such a blast on the day, as you can probably tell from the pictures. Other highlights were definitely the sky and the environment surrounding us.  We were married at sunset on a dry lake bed just before a hot storm rolled in.  The landscape was so dramatic; we'll never forget it.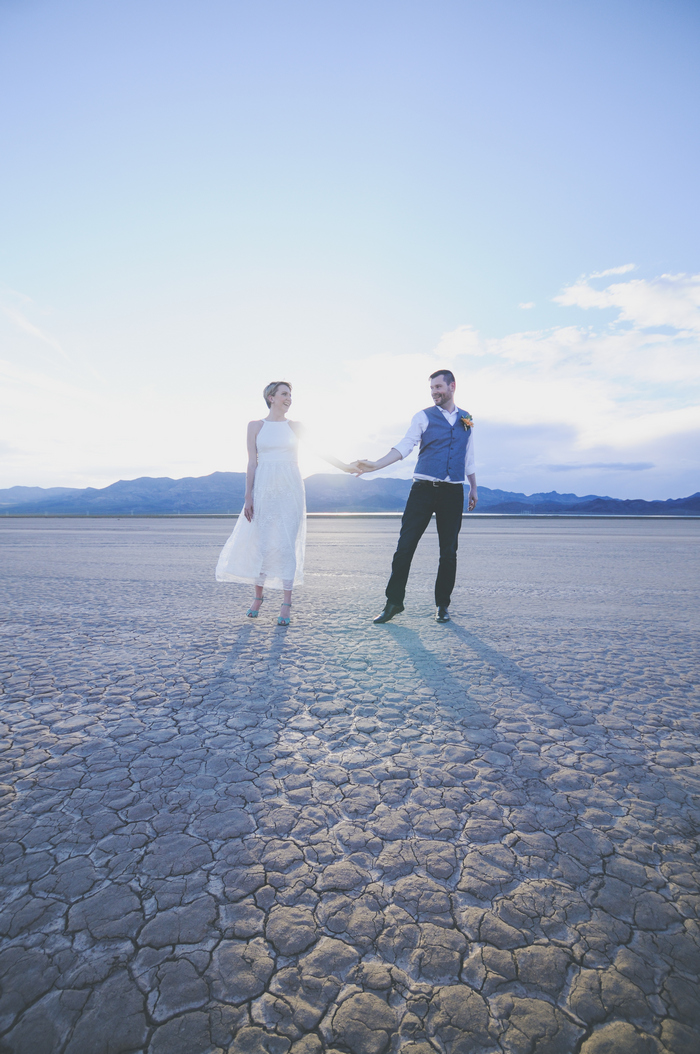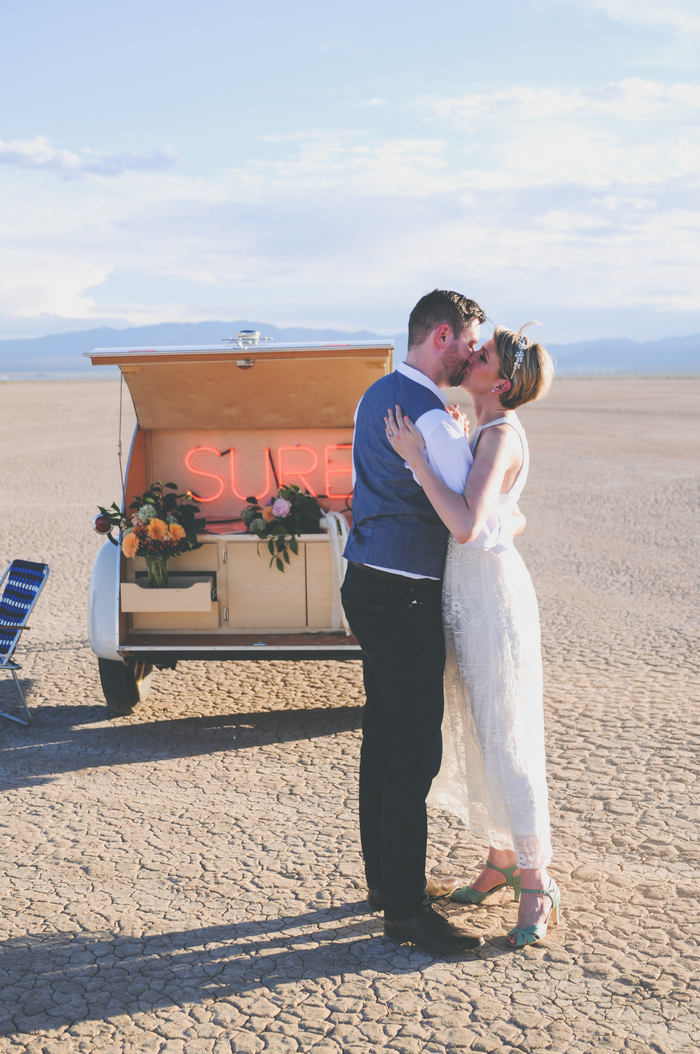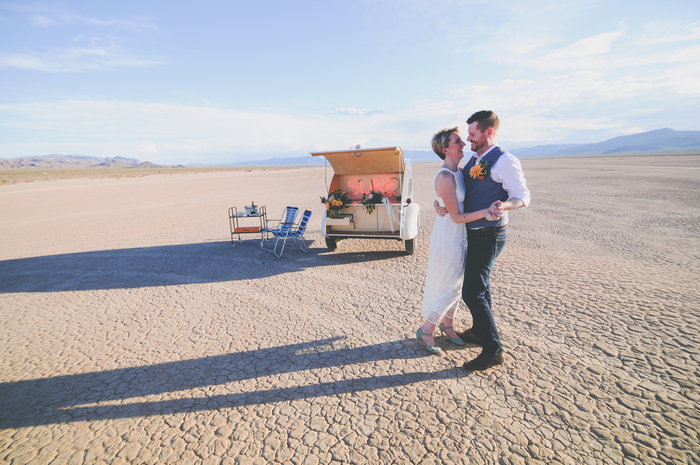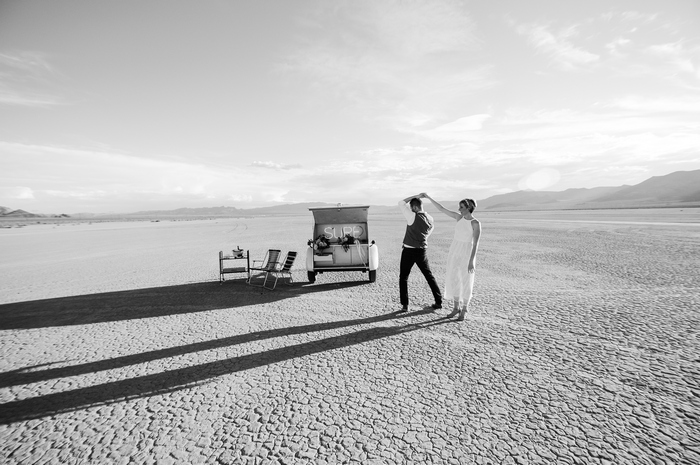 What were the highlights of the reception?
 Sitting in a restaurant…married! Something we'd talked so much about and looked forward to and then there was that moment, we had done it and were married!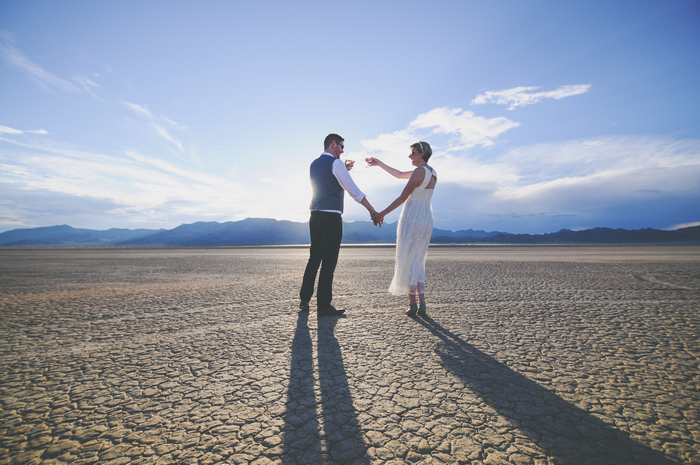 What was the best thing about having an intimate wedding?
 While we wished everyone was there with us, it was great to just be able to be completely relaxed and comfortable.  It was just us out there, crazy about each other and just enjoying ourselves and having fun.  Lots of laughing, lots of dancing and joking; it's exactly how we are together and to have that on our wedding day was perfect.  We feel very lucky to not have had the stressful time leading up to the wedding that you sometimes hear about couples experiencing!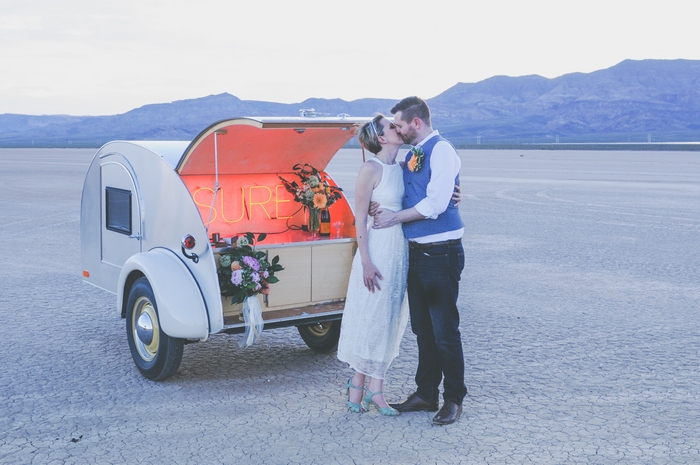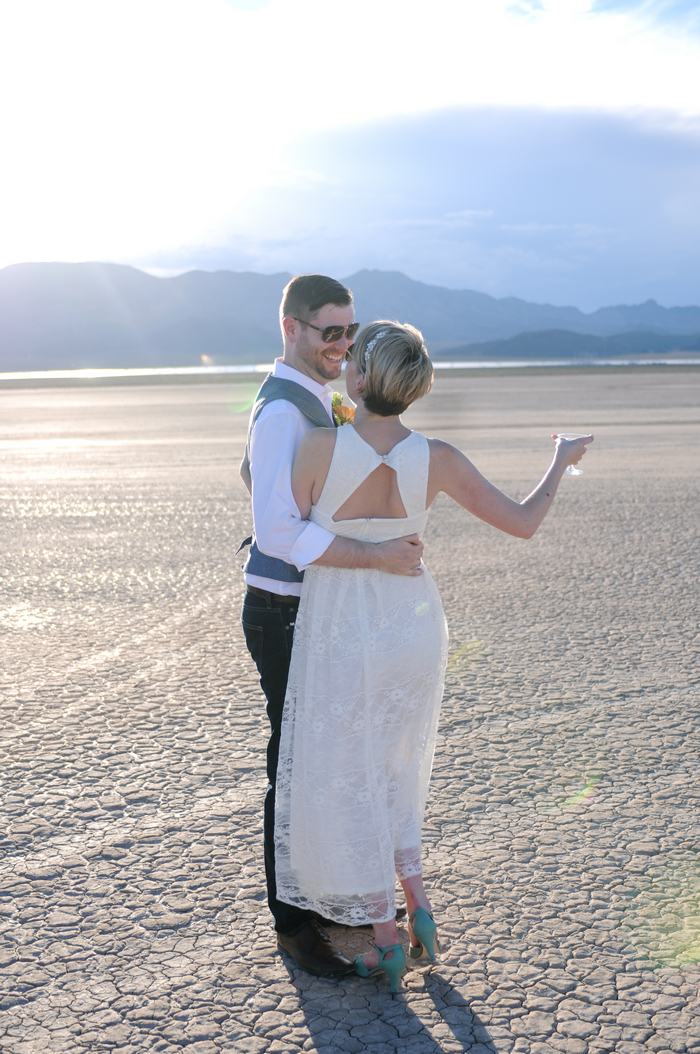 What advice do you have for couples who are considering an intimate wedding? 
Do it!  You can always have a laid-back celebration with everyone else after the actual ceremony.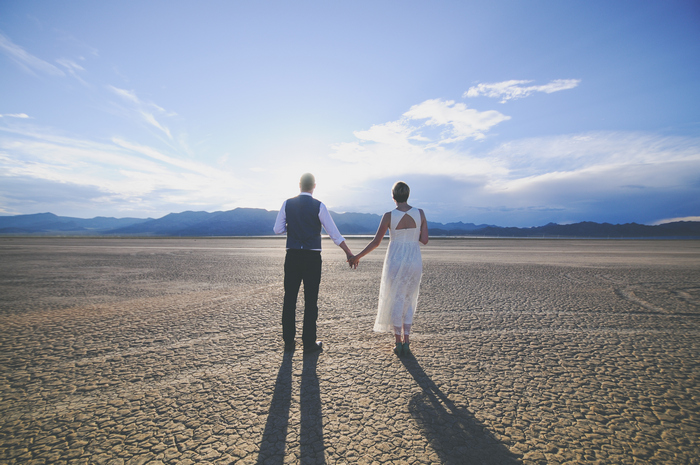 Vendors:
Photographer: Ashley Marie Myers
Wedding Celebrant: Victoria Hogan, Florapop