Stephanie and Ben from Taylor Clark Photography, shot this gorgeous l'il destination wedding. Stephanie is a contributor at IW. Take it away Stephanie!
This wedding will forever hold a piece of my heart. I will never forget the day John came into my office, sat down in front of my desk and began describing various reason why he and his fiance Alex would no longer be getting married in Kingston, Ontario. I genuinely believed he was telling me that the wedding had been called off. However, John's visit resulted in an invitation to an Irish castle to photograph their intimate wedding. After a quick visit to Ireland over Christmas, John and his beautiful bride, Alex, decided they would commit their lives to one another in the most rainy, beautiful place in the world,  Dromcollogher, Ireland. The keepers of the castle, Betty and Jonathan Sykes, promised that they would finish restoring the 15th century tower on site  for their one of a kind ceremony. A promise they kept, between the acoustics and the soft light pouring through the stain glass windows, it was every bit as magical as it sounds.

Both myself, and my husband were very aware that opportunities like this don't come along very often, and we did our best to soak in every moment of this experience (like we try and tell all our couples every weekend). From the peacock affectionately called Steve who wandered the property, to the ethereal woodlands that surrounded the castle, our week spent with John and Alex felt like a dream.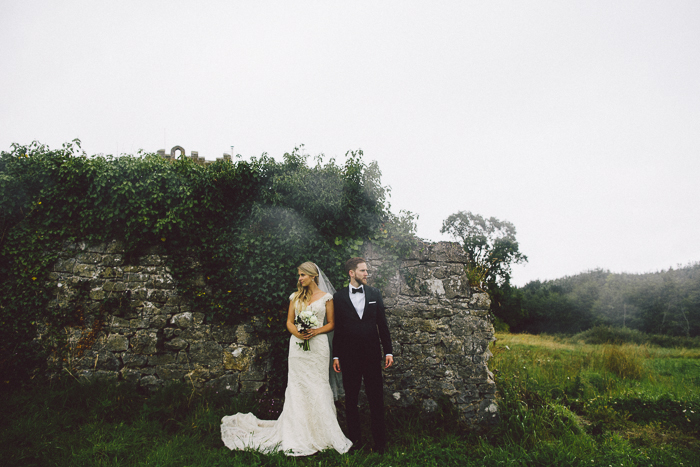 Alex, 23 & John, 25
Location: Dromcollogher, Limerick County, Ireland

Number of Guests: 30

Wedding Ceremony Location: Restored 15th Century Tower, Springfield Castle, Dromcollogher, Limerick County, Ireland

Wedding Reception Location: The East Tower, Springfield Castle, Dromcollogher, Limerick County, Ireland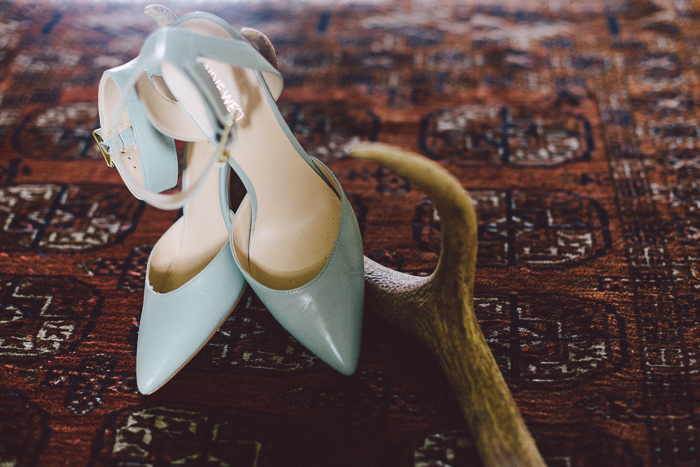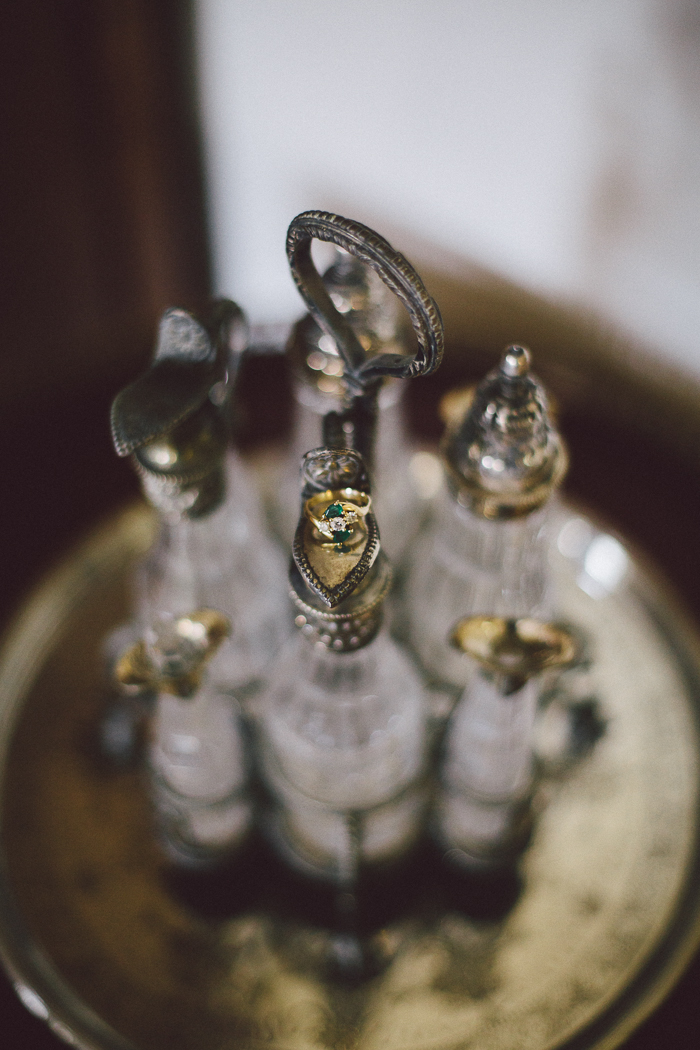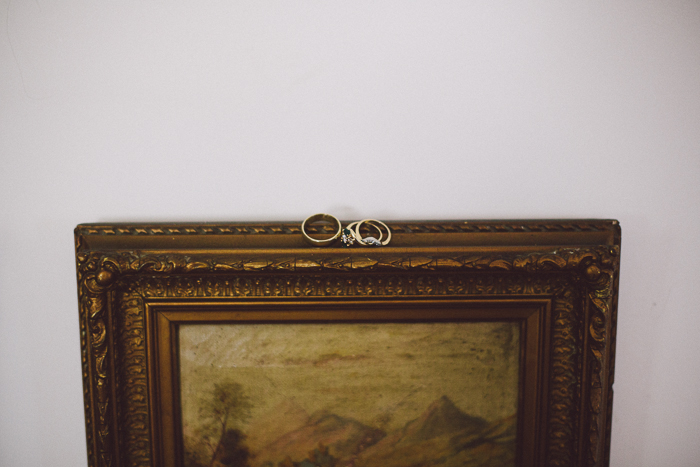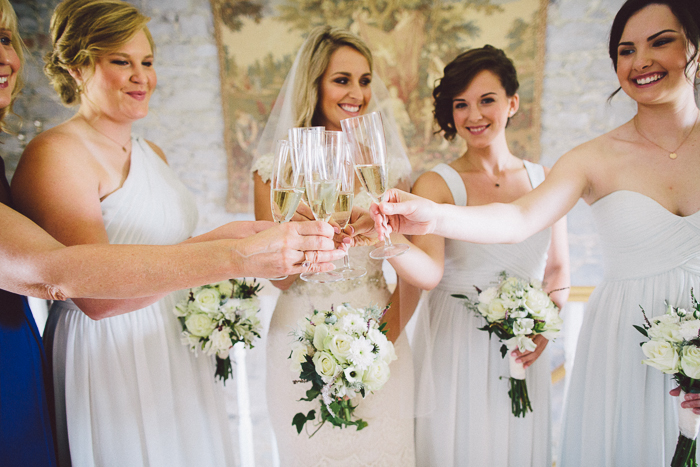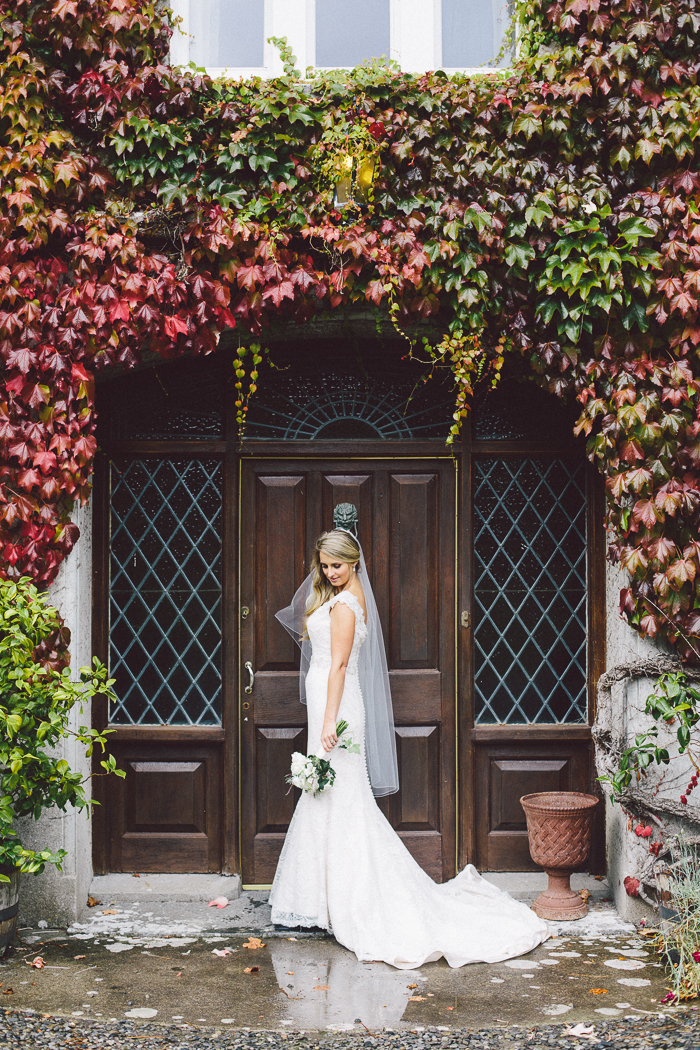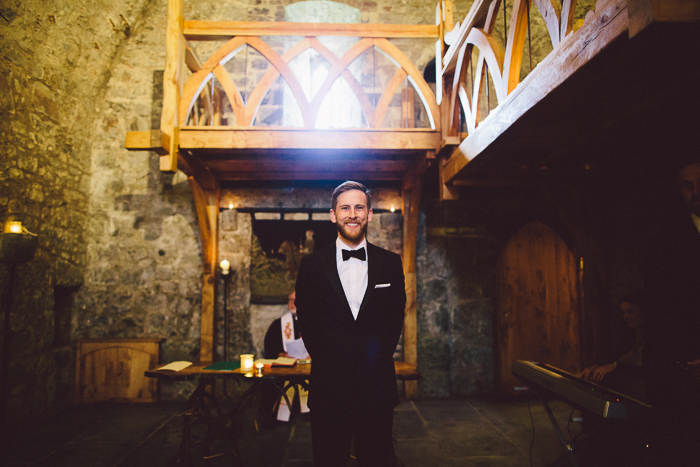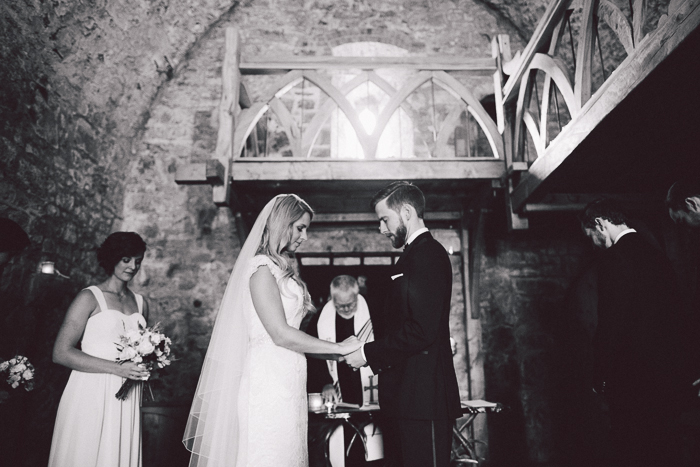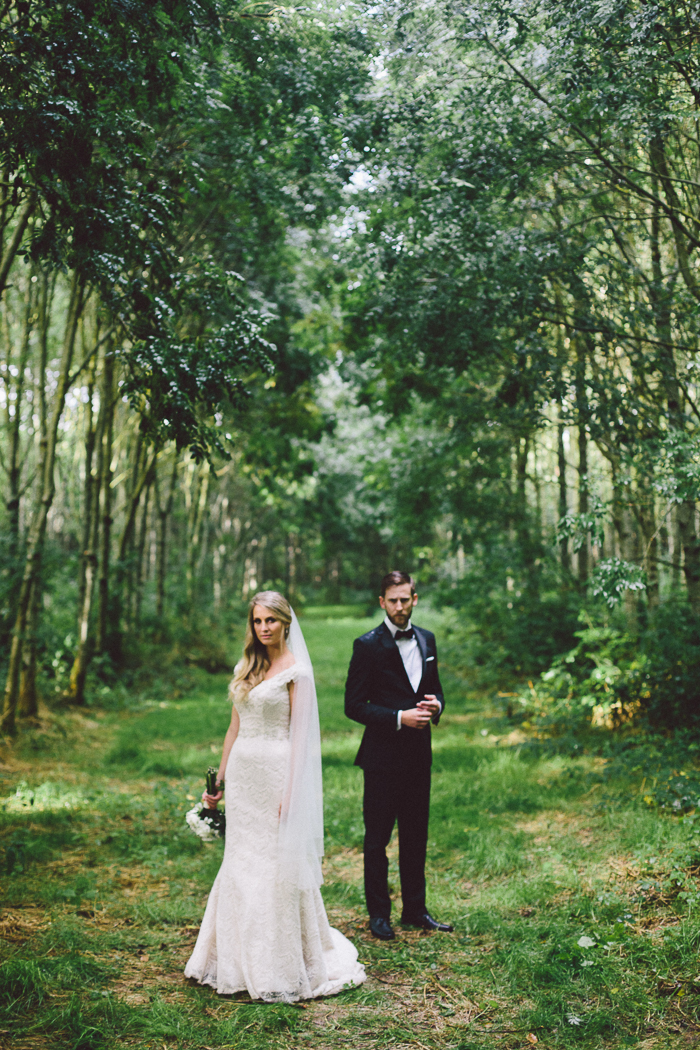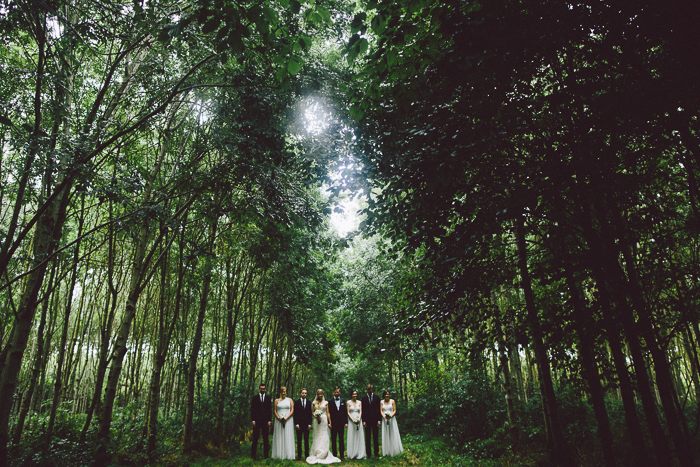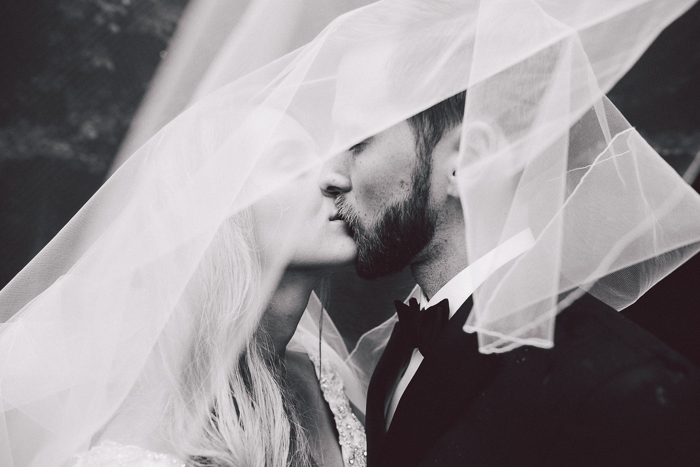 Why did you have an intimate wedding?

Our decision to have an intimate wedding was certainly not an immediate one. In fact, we had always pictured our wedding day to be a large celebration, with at least 200 guests or more. This initial idea began to change in August of 2014, when I (Alex) accepted an offer to teach middle school in Eleuthera, The Bahamas. While it was an incredible professional opportunity, it meant that I would be away from John for an entire year of our engagement. It was an emotionally taxing year apart, and we were finding it very difficult to coordinate wedding plans over Skype calls and e-mails. We started to re-evaluate our vision for the wedding—what was our goal for this day? What did we want to achieve? We both came to the realization that the purpose of our wedding day was simple: it was about our commitment to one another. No more long distance, no more Skype calls, no more time apart. It was about John and I committing to our future together.
Over my Christmas break, I was fortunate enough to join John's family on a vacation to Springfield Castle, in Limerick County, Ireland. I became infatuated with Ireland as a sixteen-year-old, after watching the indie-musical movie, "Once," which was filmed entirely in Dublin. I loved the music, culture and stories that arose out of that movie, and I was dying to experience it for myself. Well, Ireland exceeded all of my expectations. After a week of exploring the country's southwest, and building wonderful relationships with the owners of Springfield Castle, Betty and Jonathan Sykes, we knew that this beautiful castle in Limerick County would be the perfect backdrop for our wedding.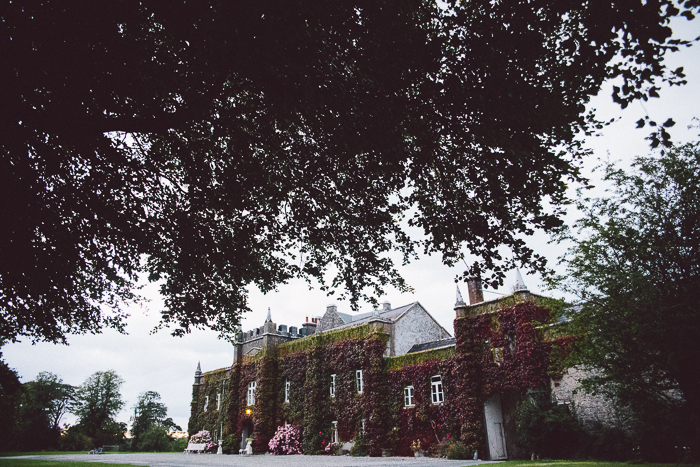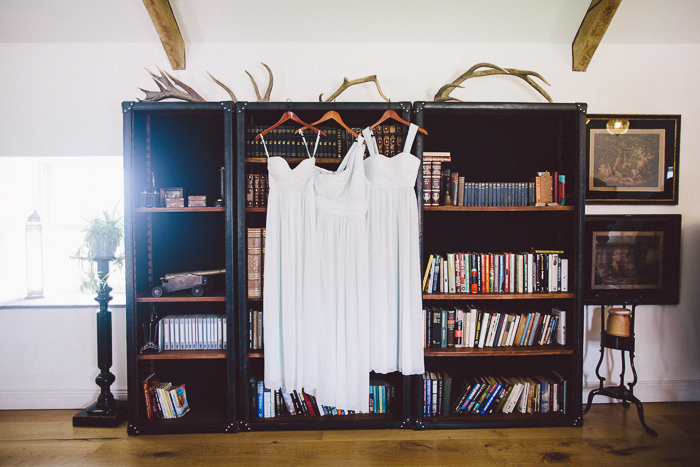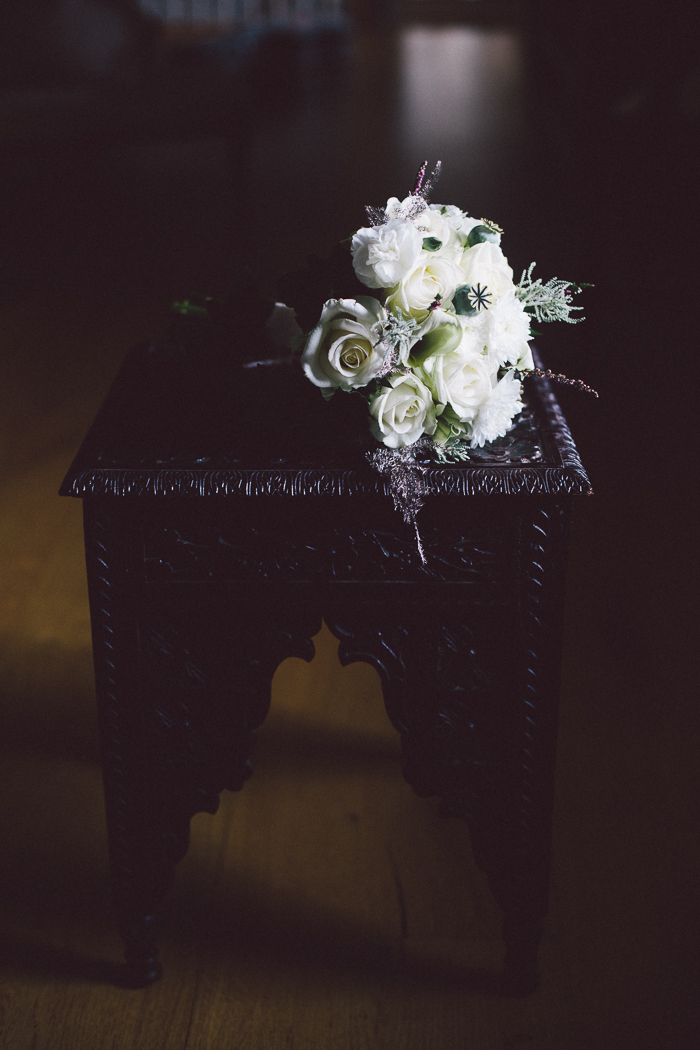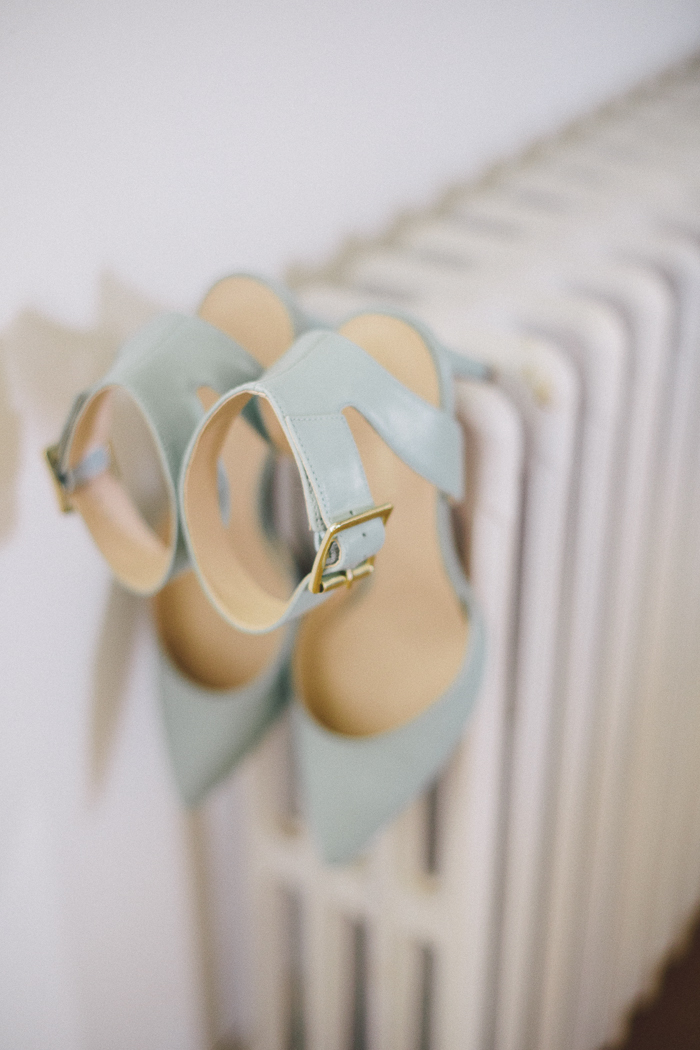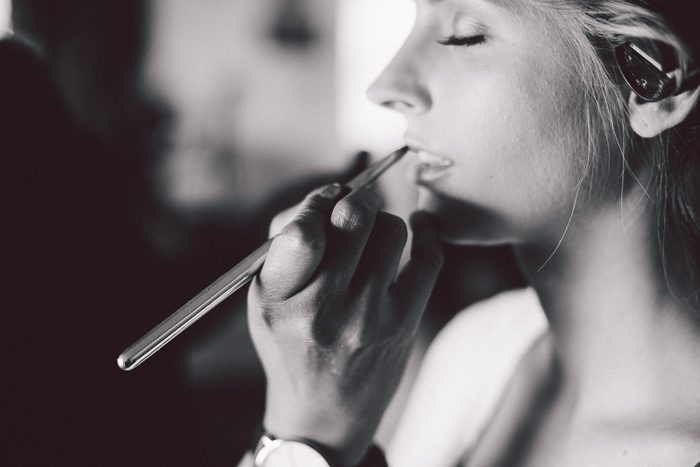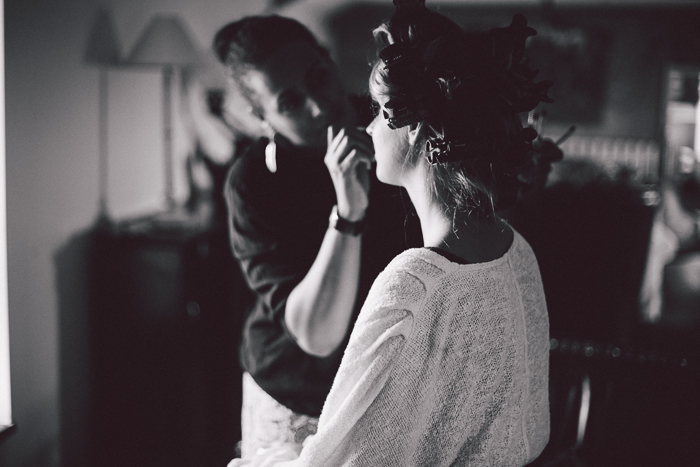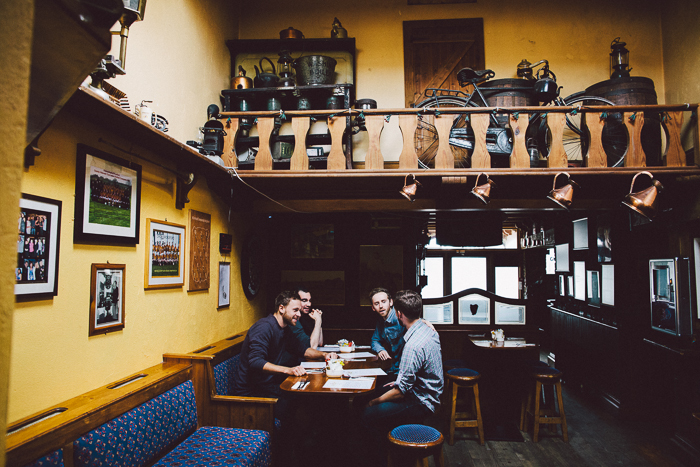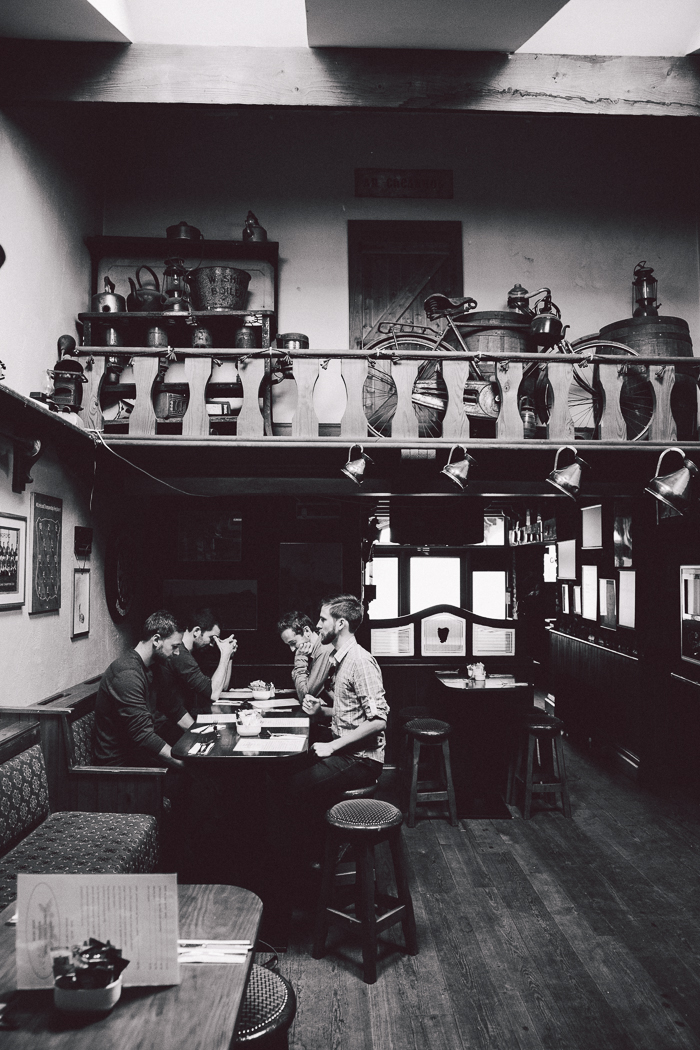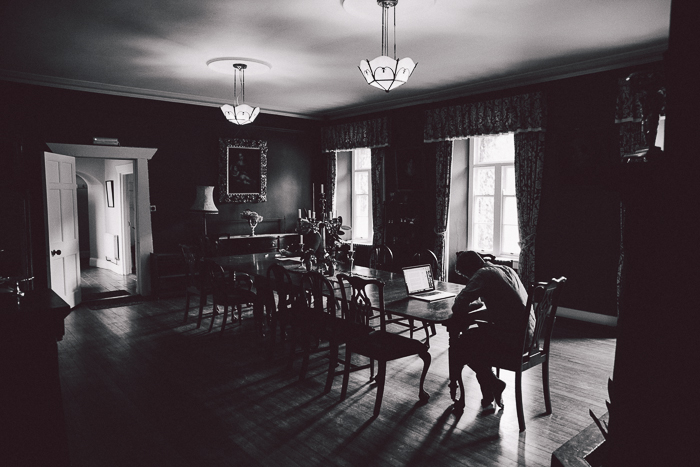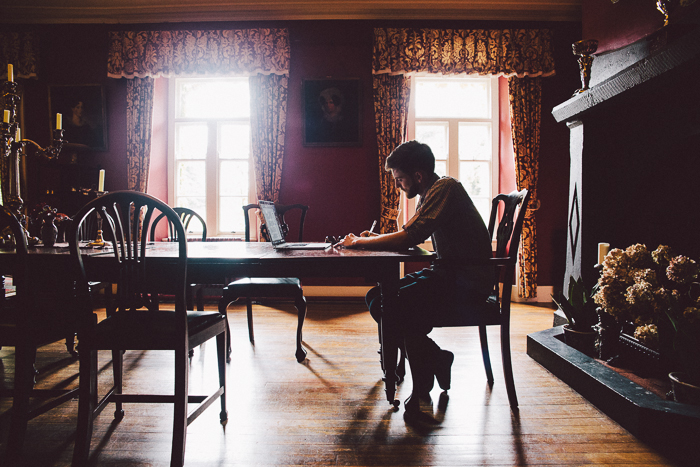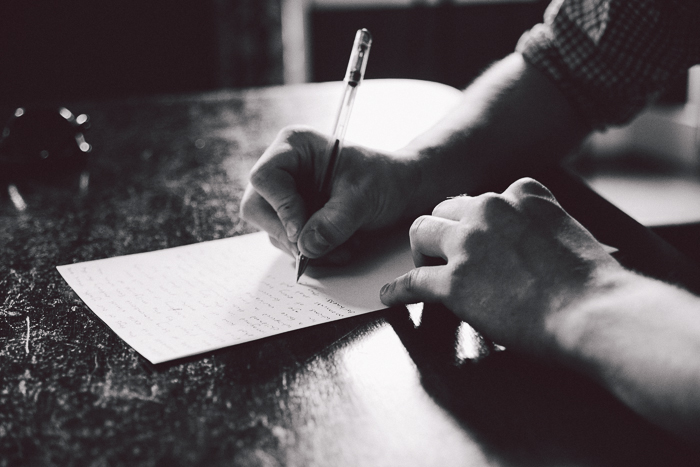 What are some the challenges that you faced planning an intimate wedding?

The biggest hurdle in planning our destination wedding was trying to coordinate with Irish vendors from home. Since it was expensive to call internationally, all of our plans had to be made via e-mail. If a particular vendor did not have a website or easily accessible contact information, we were unable to gather more details about them. It was also difficult to navigate which vendors were highly rated. In our hometown, I was already familiar with many of our make up artists and hair salons; in Ireland, I had no idea where to start! Despite these challenges, we ended up with incredibly talented, thoughtful vendors, who played such vital roles on the day of our wedding. We may have snuck just one of our hometown favourites into the country with us (Thanks, Taylor Clark Photography!).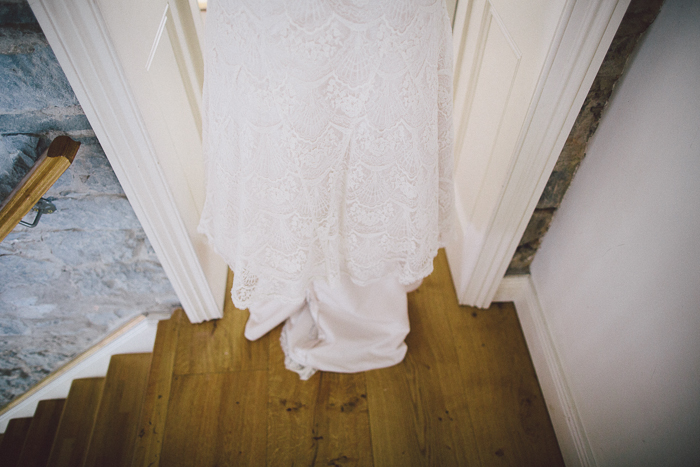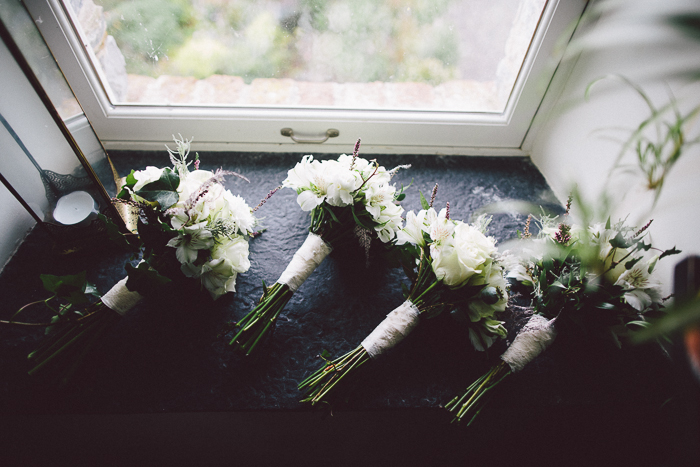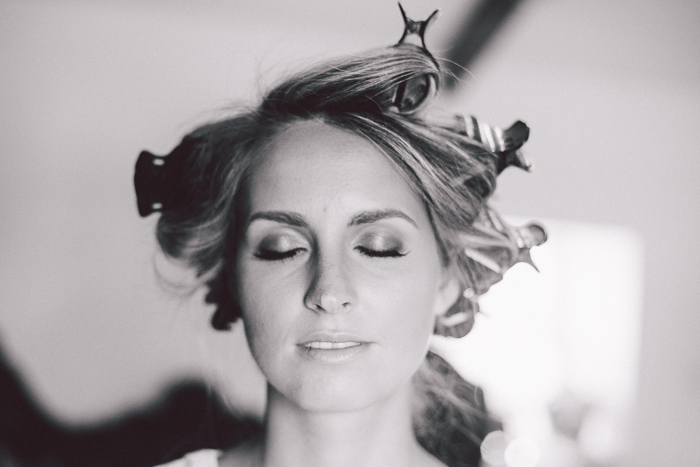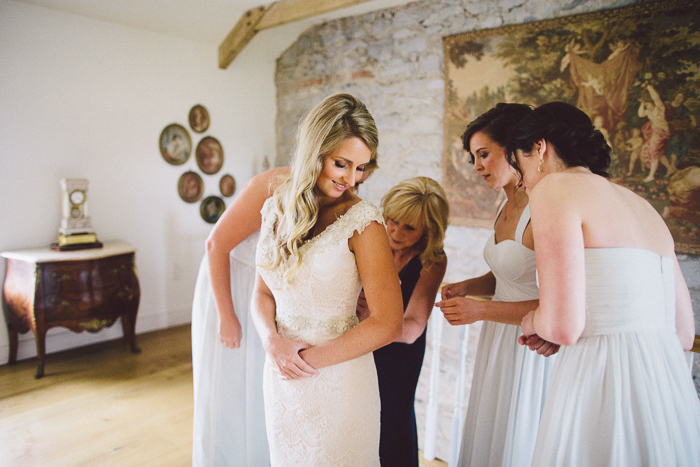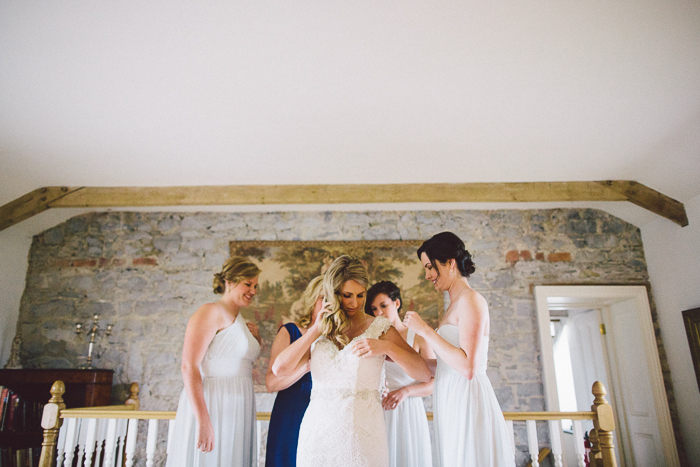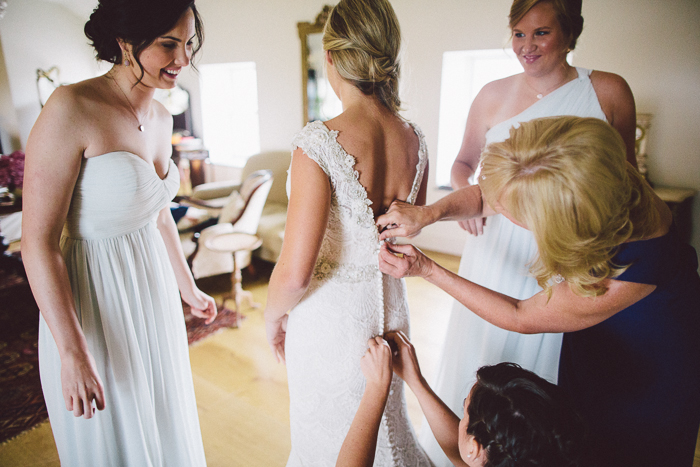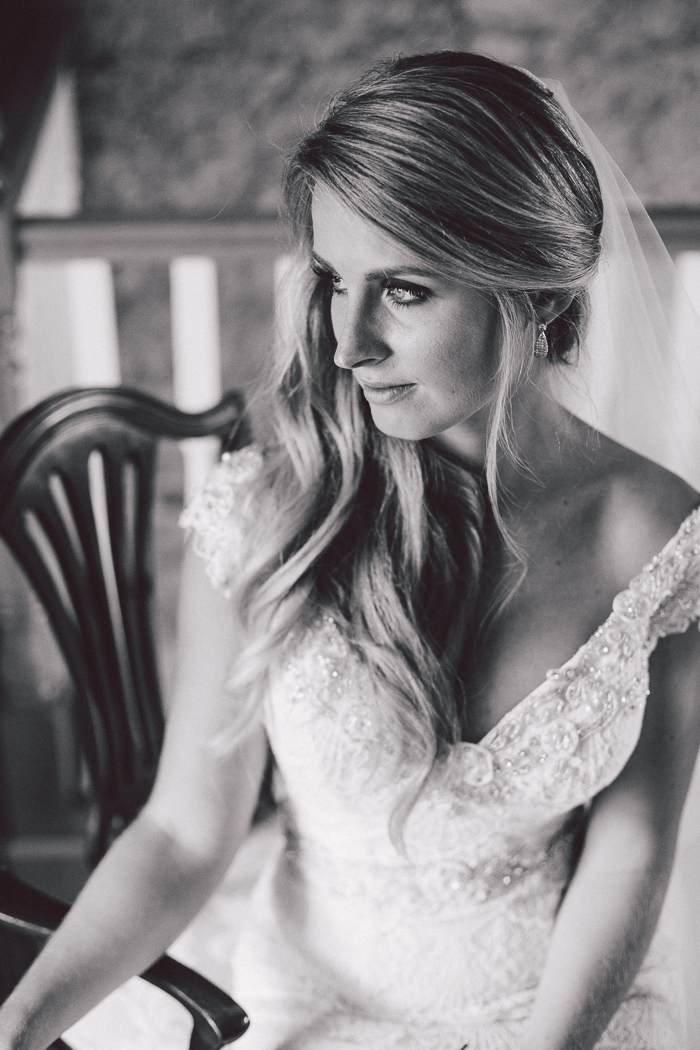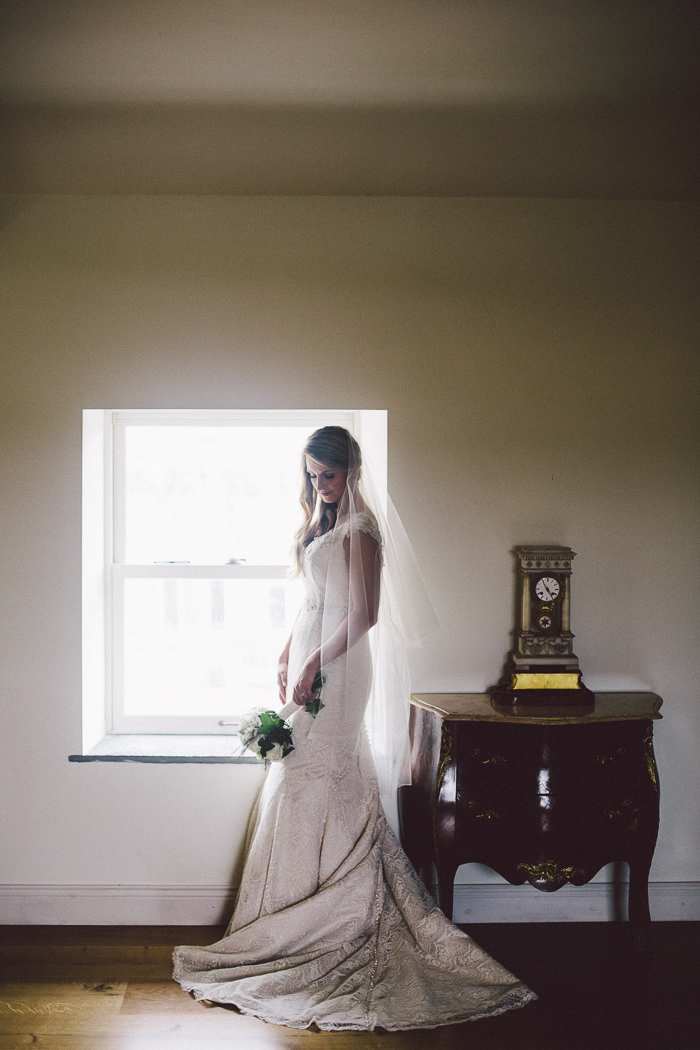 Was it difficult to pare down the guest list?

We found it much easier to create this guest list than the much larger original we had made. By the time we had invited our wedding parties, parents and grandparents to Ireland, we had nearly hit capacity. In having our wedding overseas, we were also able to invite several of our international friends who would not have been able to attend the wedding if it had been in Canada. It was so special to have them celebrate with us there.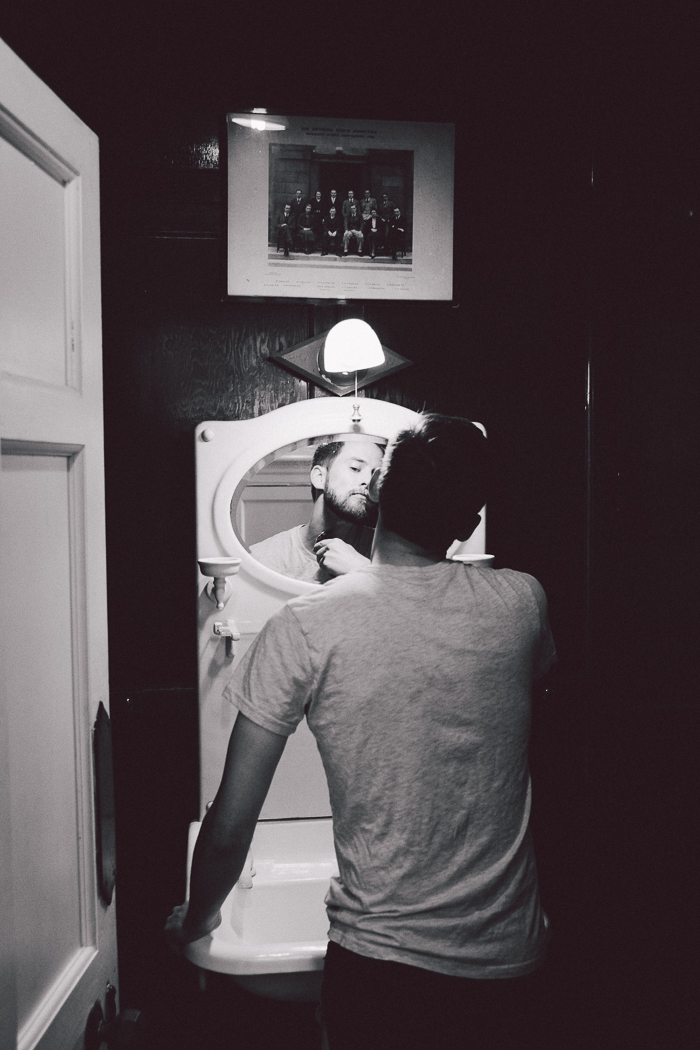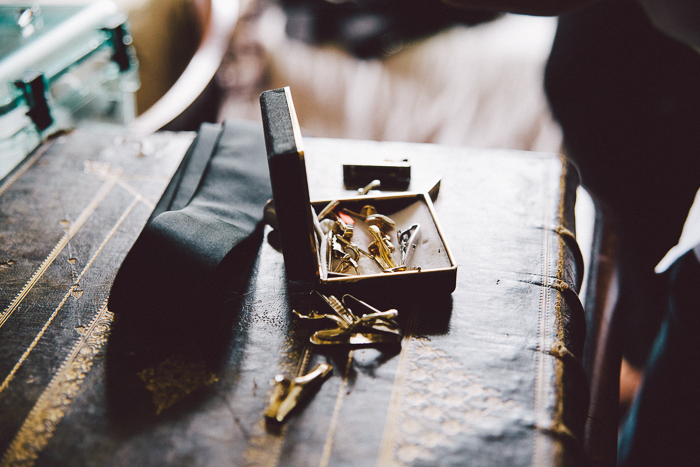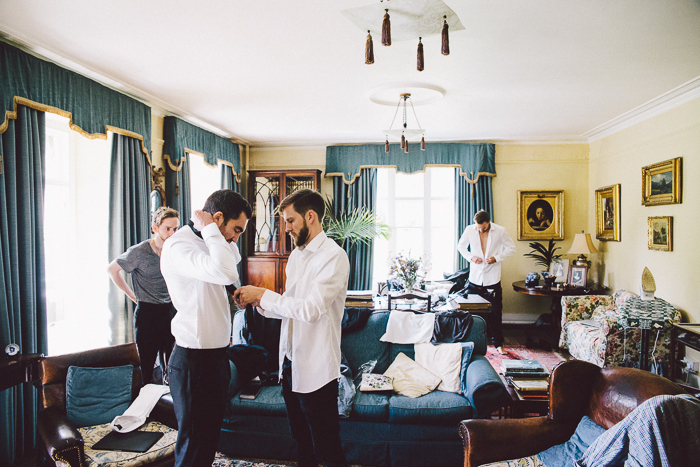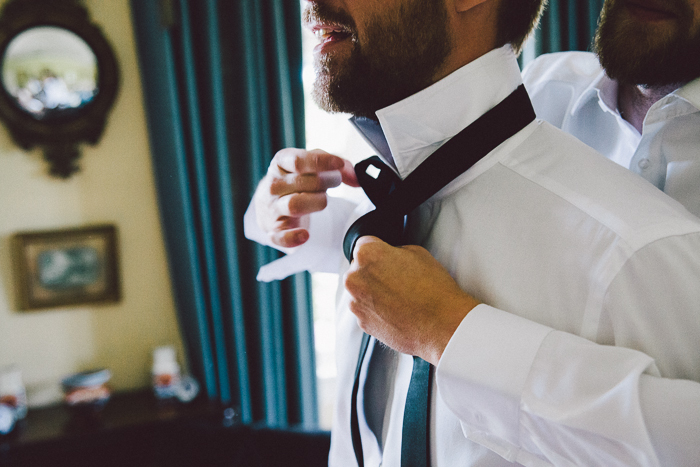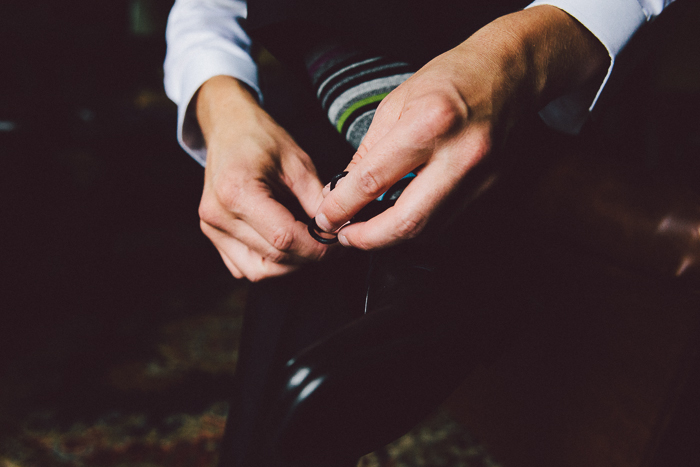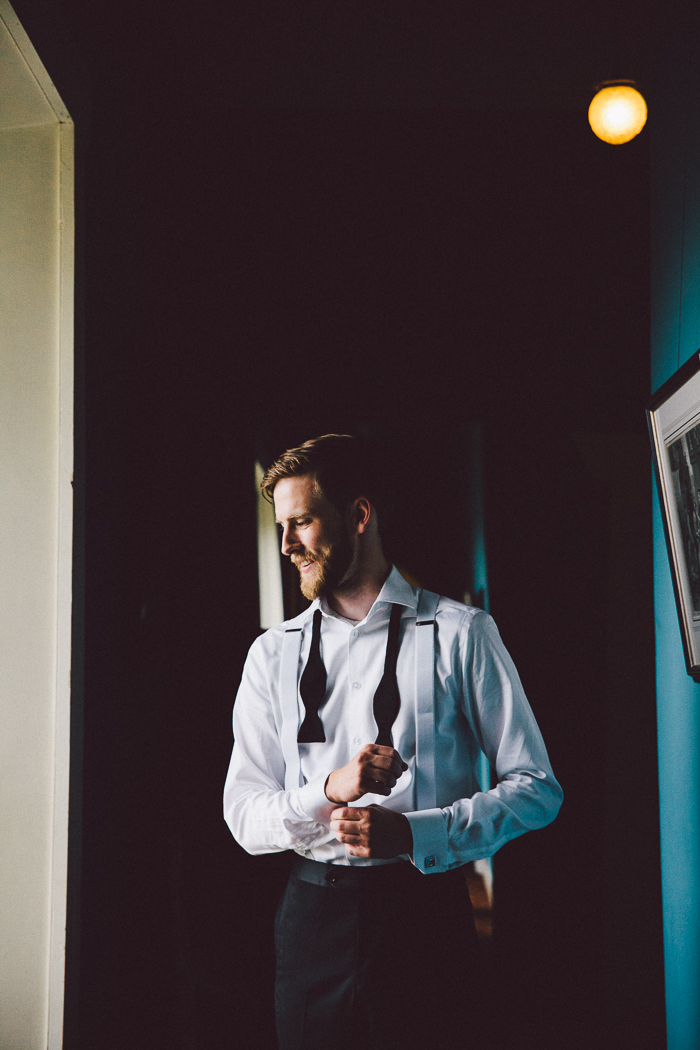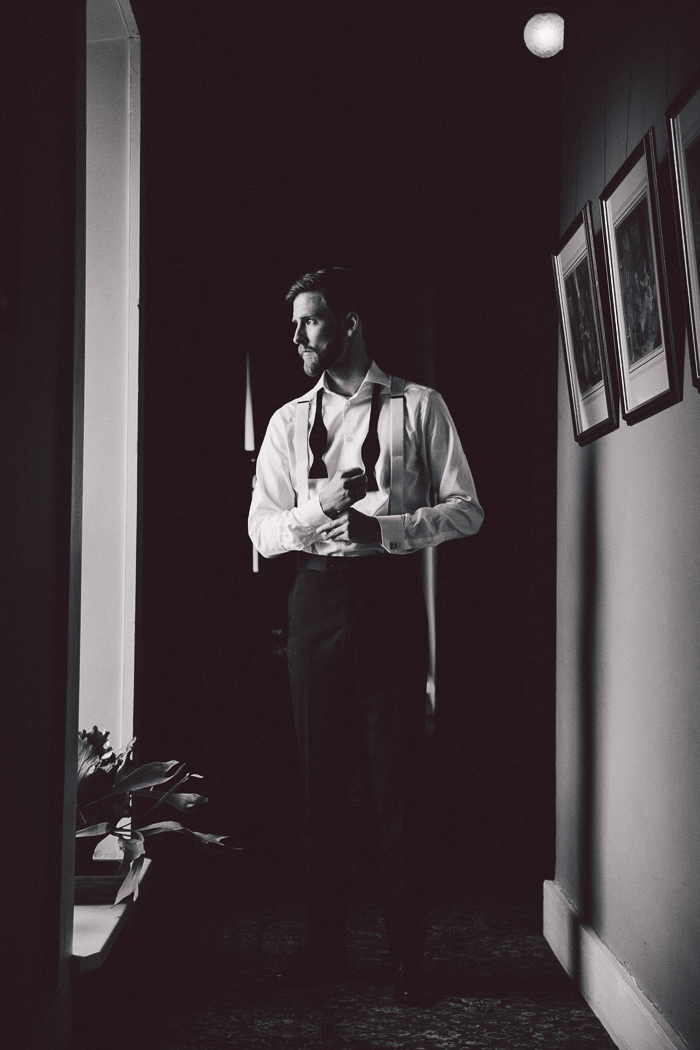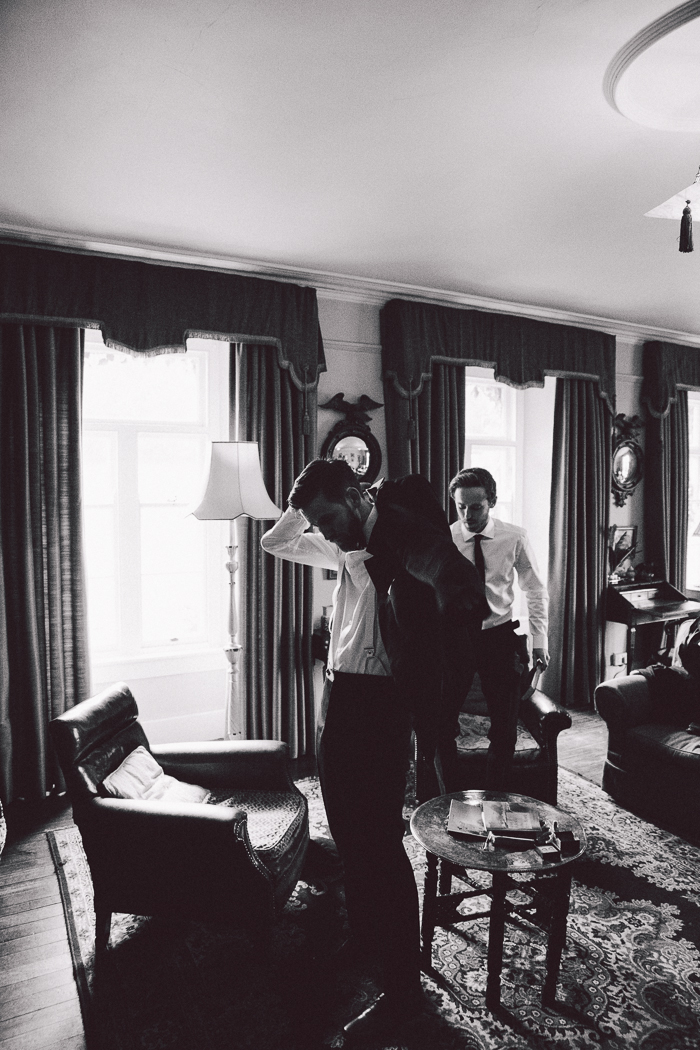 Did you have any 'issues' with the small guest list from friends and family? If so, how did you address them?
Throughout this transition, our friends and family were incredibly supportive of our decision. John and I also made a point of having two wedding events about a month before the actual ceremony (appropriately called, "Almost Weddings"), in order to celebrate with all of our loved ones who wouldn't be able to make it to Ireland. Those two nights were absolutely wonderful—we truly have the best friends and family members in the world.
The most difficult conversation I had to have was with my grandmother. She was unable to travel to Ireland due to health issues, and she was incredibly disappointed that she wouldn't be able to come. Fortunately, we had many family members bring video cameras to Ireland, so we caught our entire ceremony and much of the reception on film. This allowed us to share in the day with all of our loved ones at home.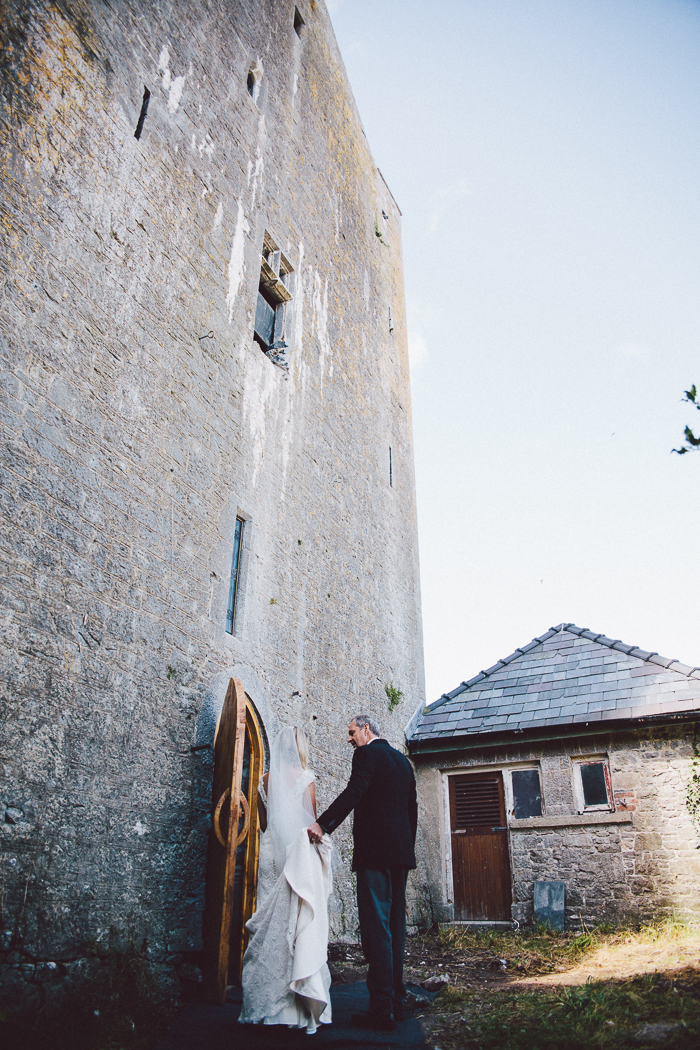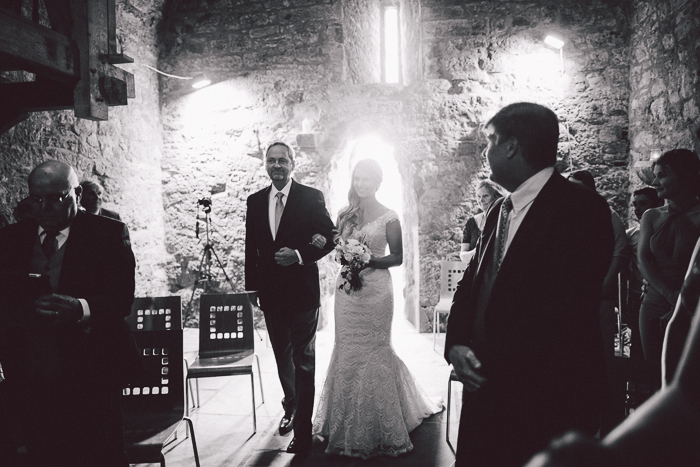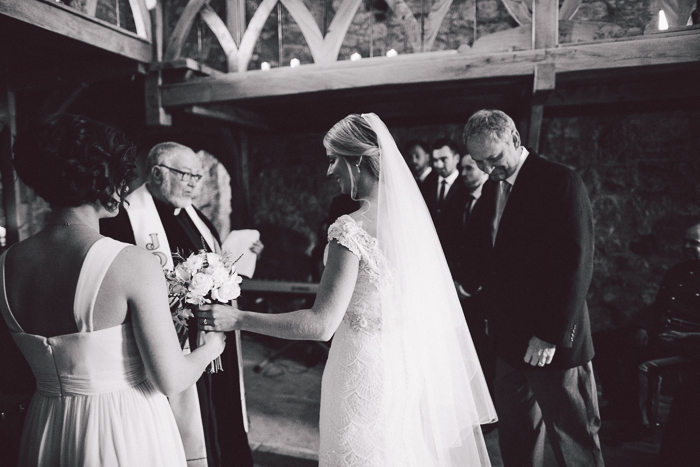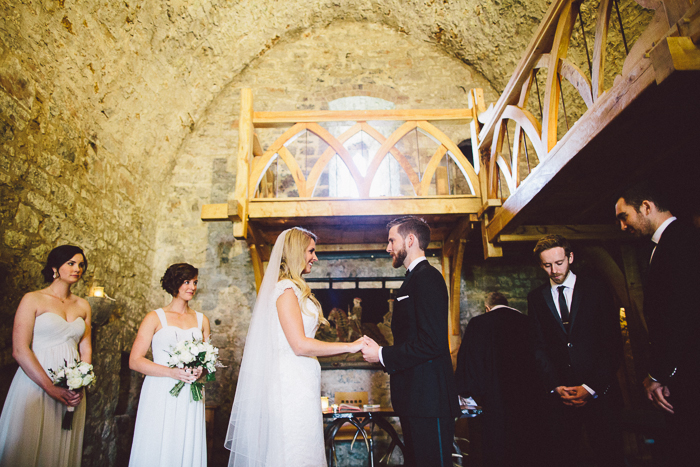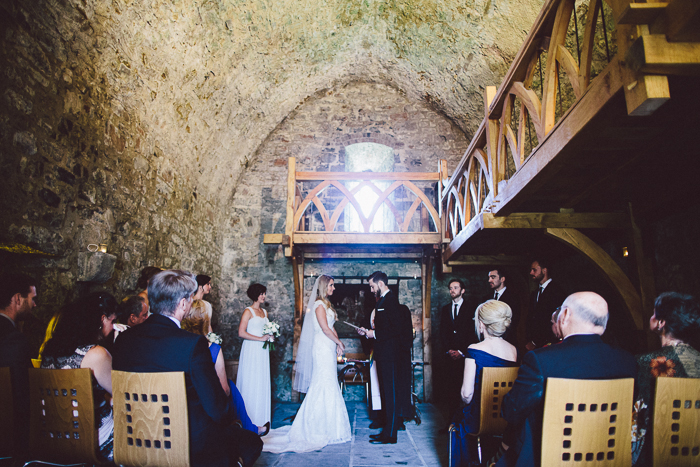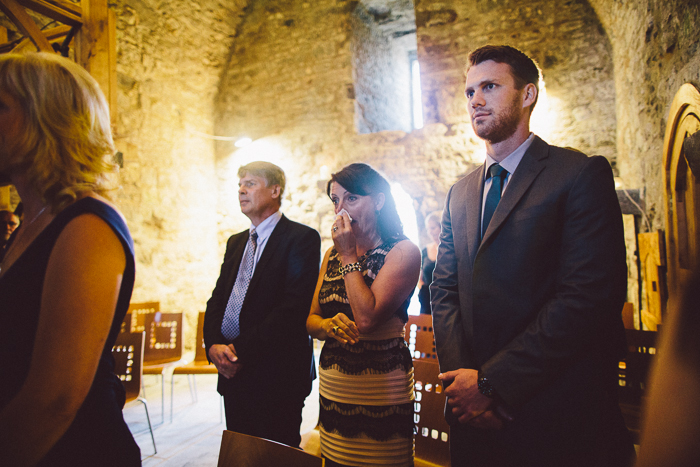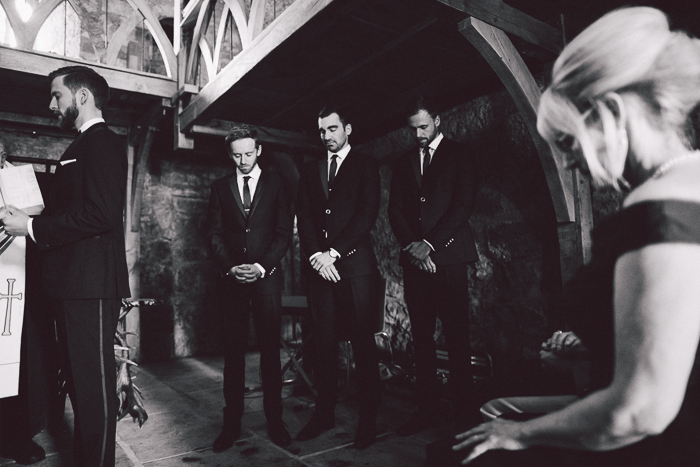 What were the highlights of the ceremony?

Alex: The entire ceremony was magical. I don't know how else to put it. The love and warmth that emanated from that room while I walked in was overwhelming. If I had to pick three, these are the moments that will forever be etched in my mind:
1. How I held John's hands during the ceremony. I wouldn't let go, and I never wanted to let go.
2. John's vows—I knew he'd knock them out of the park, but like, he knocked them out of the park. I was a mess.
3. Having my oldest and best friend stand beside me through it all. She held my Kleenexes (even the dirty ones), and my flowers, and my dress, and it was perfect.
John:
Alex has already done a tremendous job outlining the highlights of our day, but I will also add the following three moments that will always stand out in my memory:
1. Looking at Alex throughout the entire ceremony. I kept telling myself to be entirely in the moment; nothing else mattered but the present. It is so easy to let the day slip by thinking about the next event, dwelling on how the day is unfolding. The best advice I can offer is to try and capture the image of your loved one standing across from you in the ceremony, as if we never invented cameras or smartphones to make those images (supposedly) permanent for us.
2. Reverend Olmstead's beautiful message. It was poignant, yet it had such wonderful moments of laughter.
3. Alex wrote the most personal, meaningful and powerful vows I could imagine. She has a wonderful way about her words. I am truly thankful.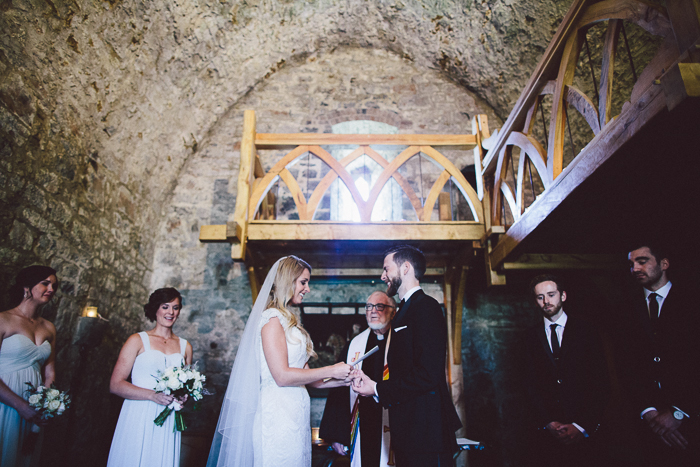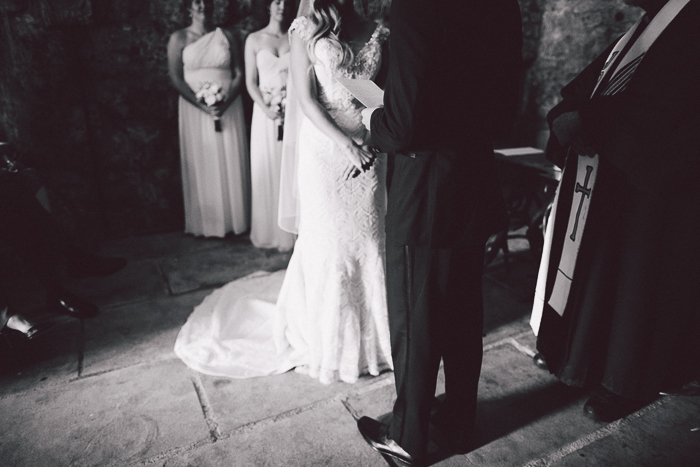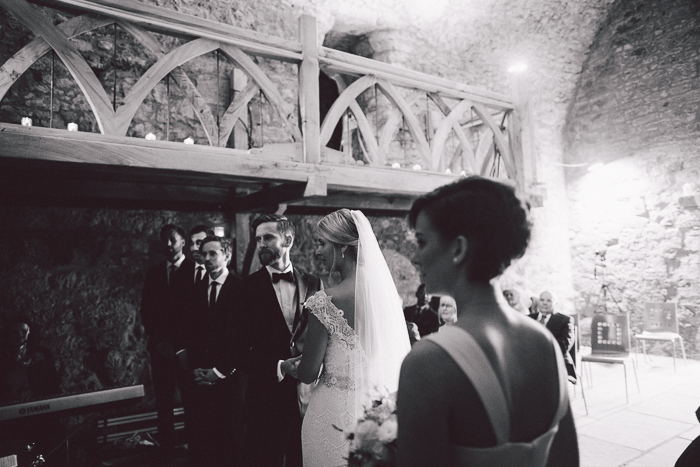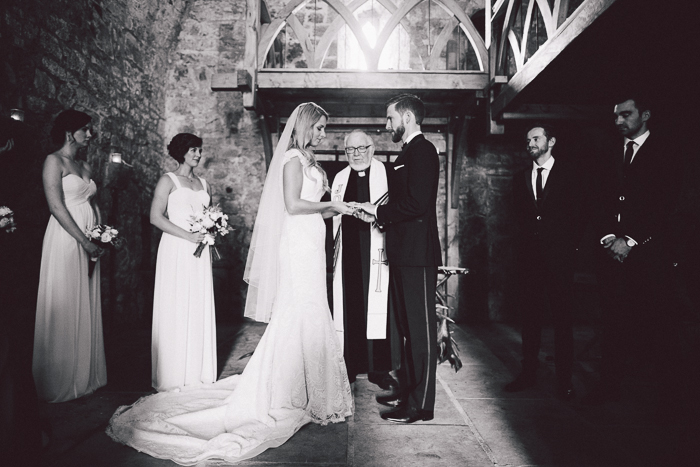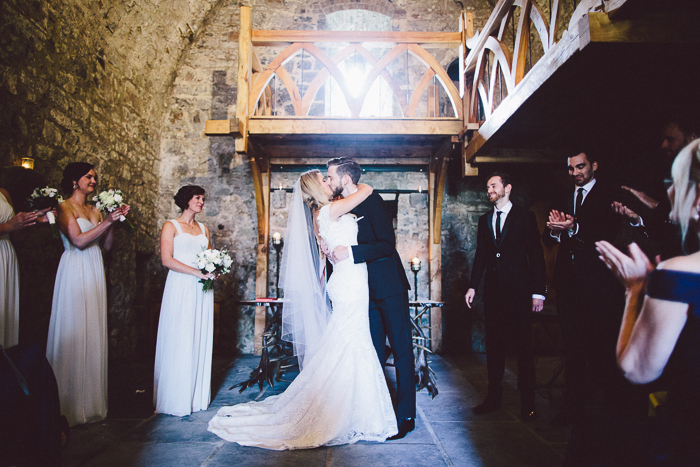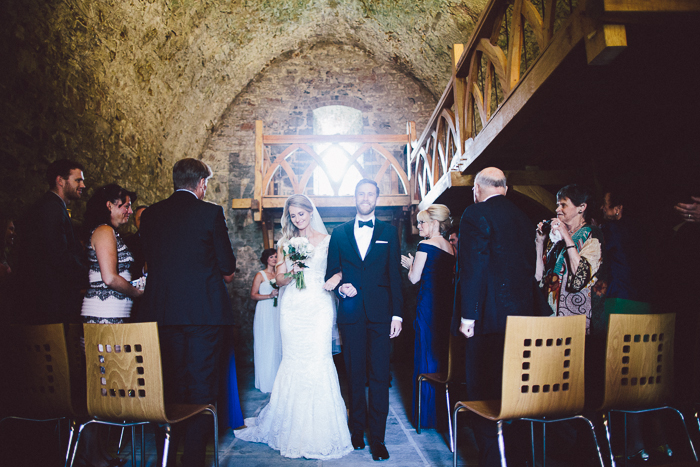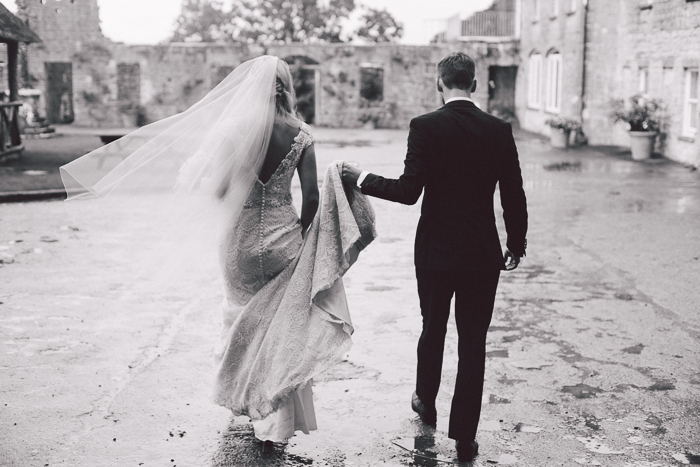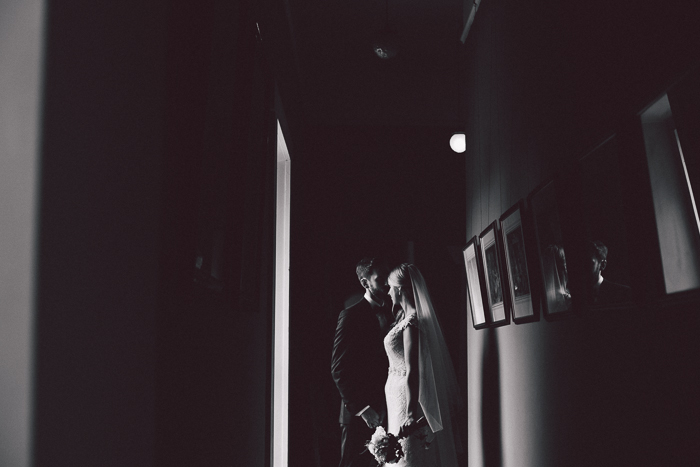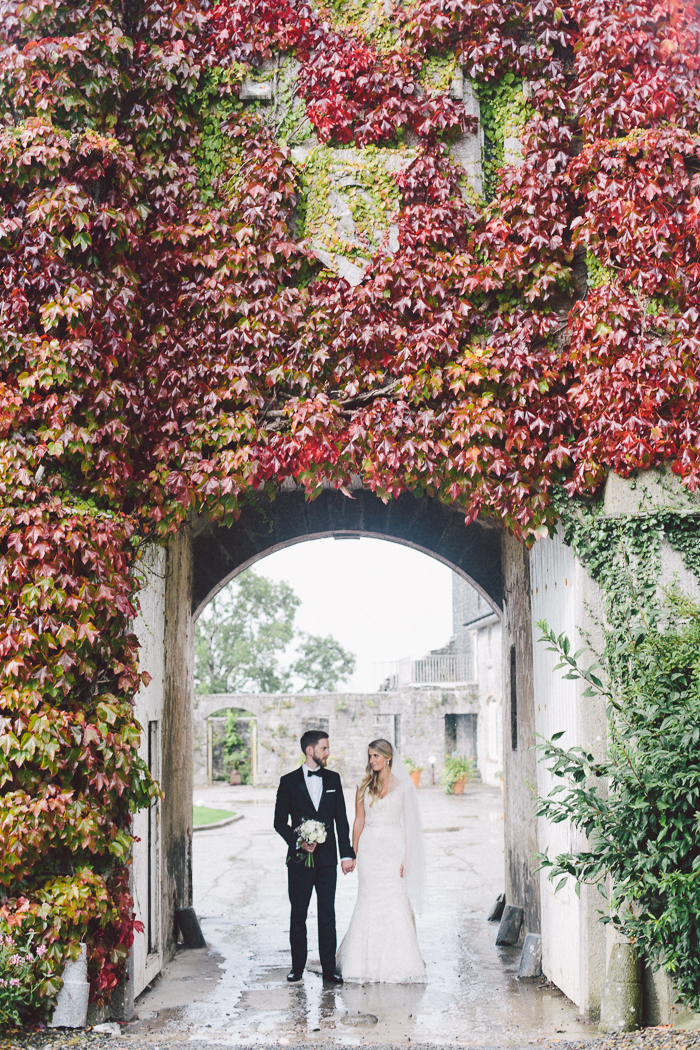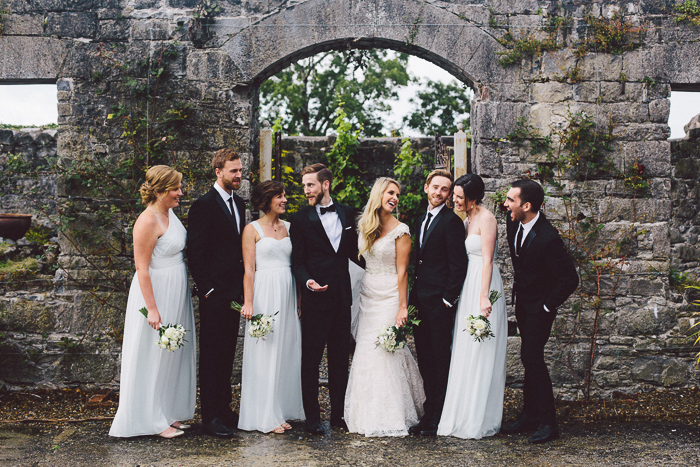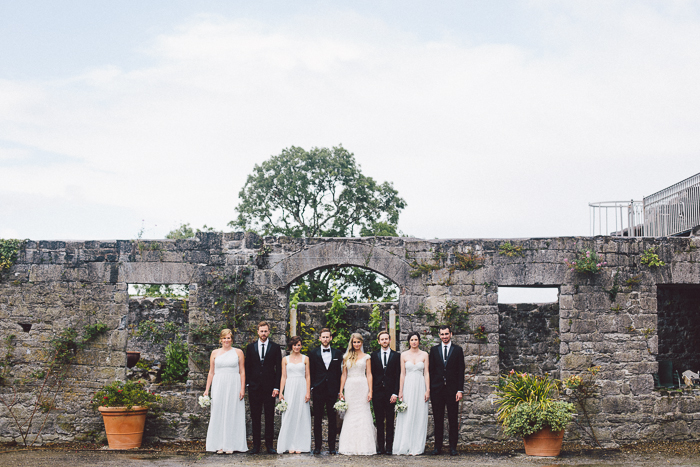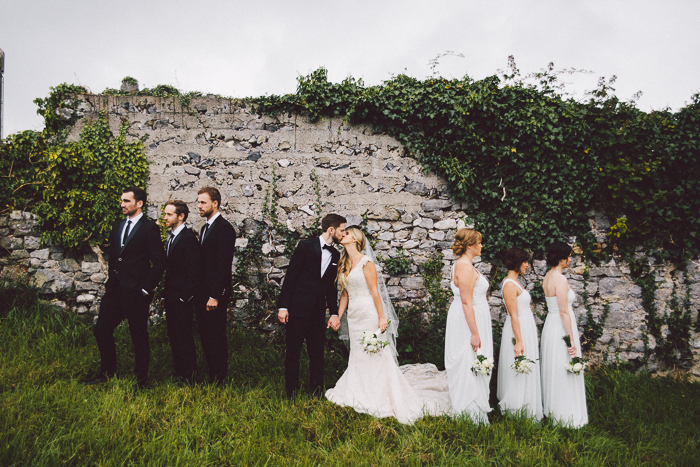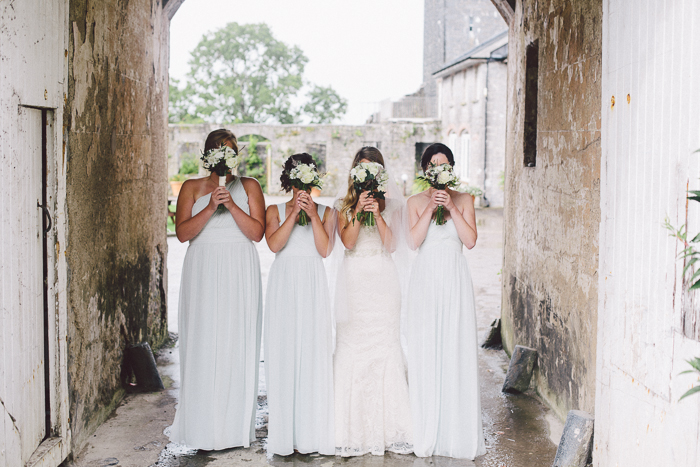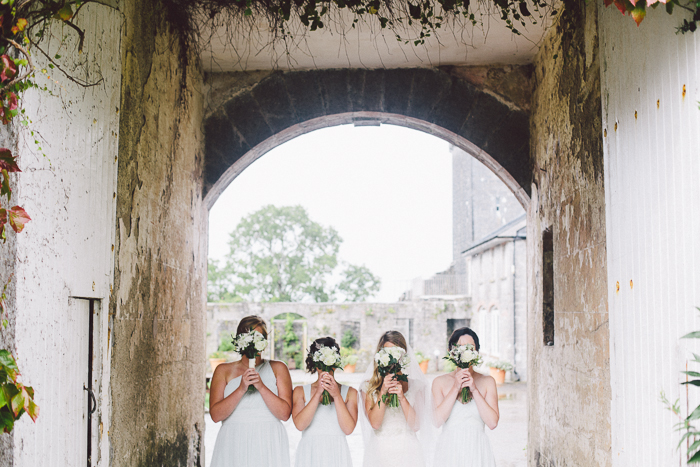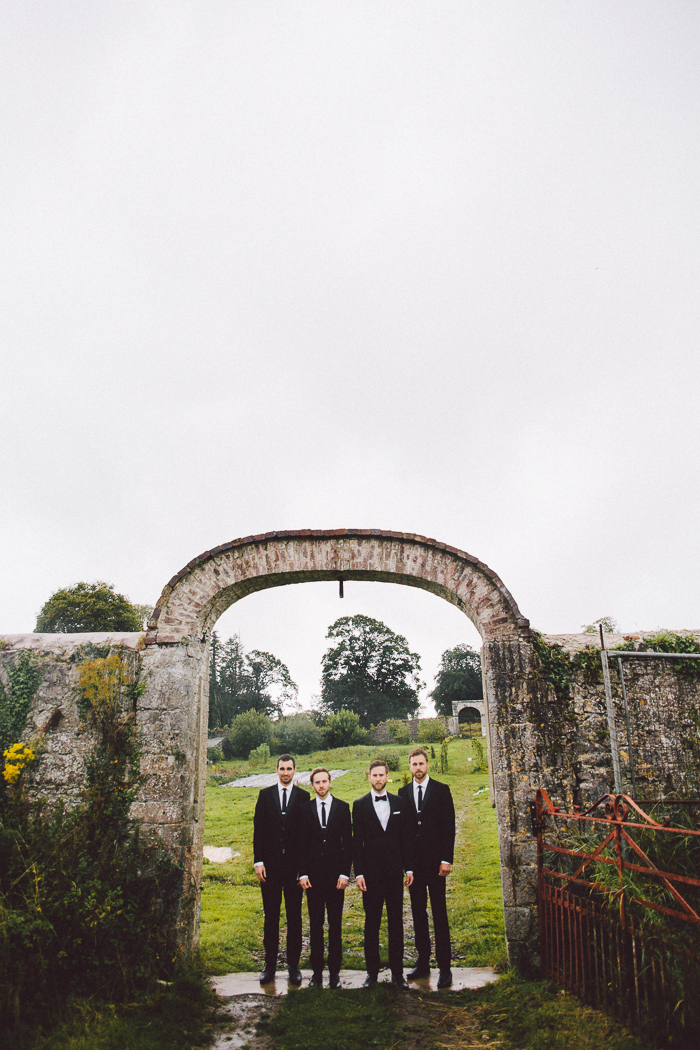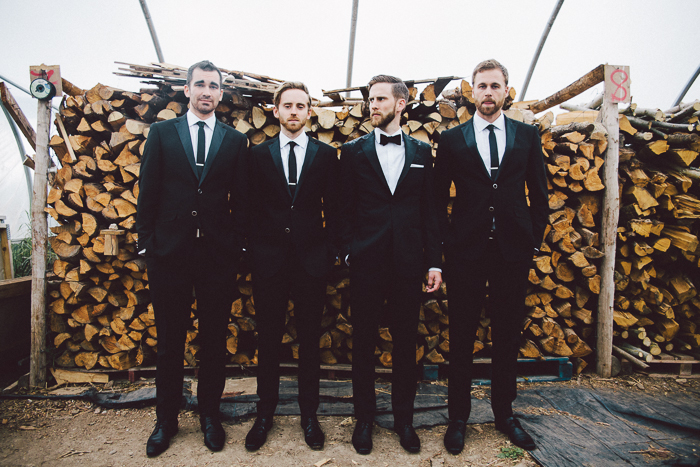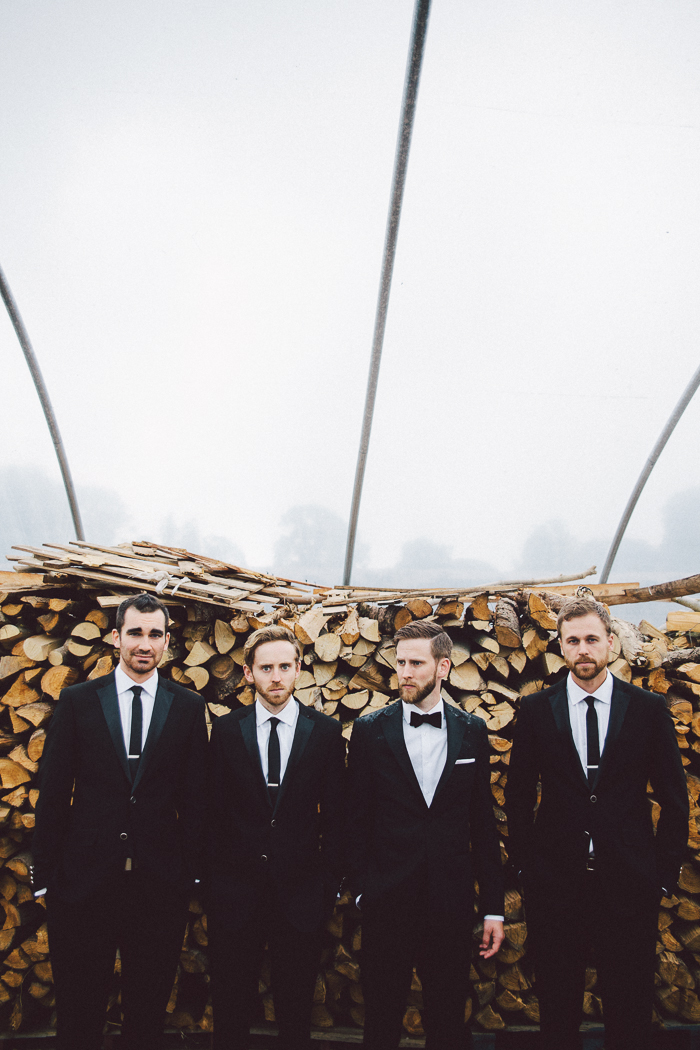 What were the highlights of the reception?

Alex: John's grandmother offered to plan our wedding dinner months before the big day, and the feast that she and John's other grandparents prepared was breathtaking. Not only was the food beautifully presented, it was also absolutely delicious. John's grandparents took at least three days out of their Ireland vacation just to prepare. We are so grateful for all of the love and care they poured into that meal.
John: The dinner. The feast, I should say. Alex is so right about this. Also dancing with Alex to Ben Folds' "The Luckiest" and dancing with my mother afterward to Elton John's "Can You Feel The Love Tonight," which turned into a fully choreographed dance to Walk The Moon's "Shut Up And Dance," which my mother and I worked on for weeks beforehand. Everyone was surprised, and my mom and I had so much fun working on it together.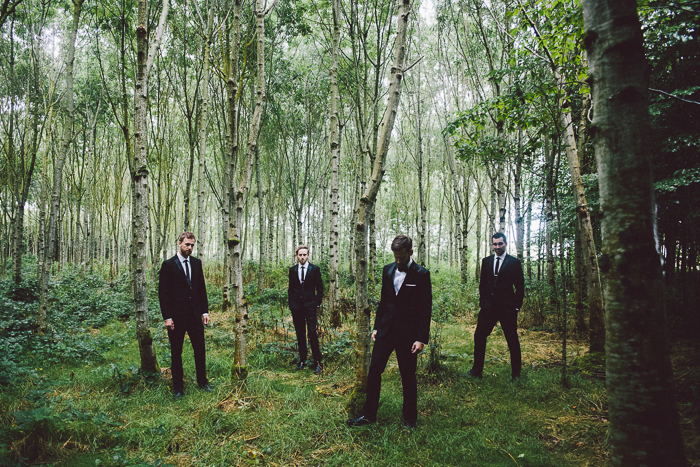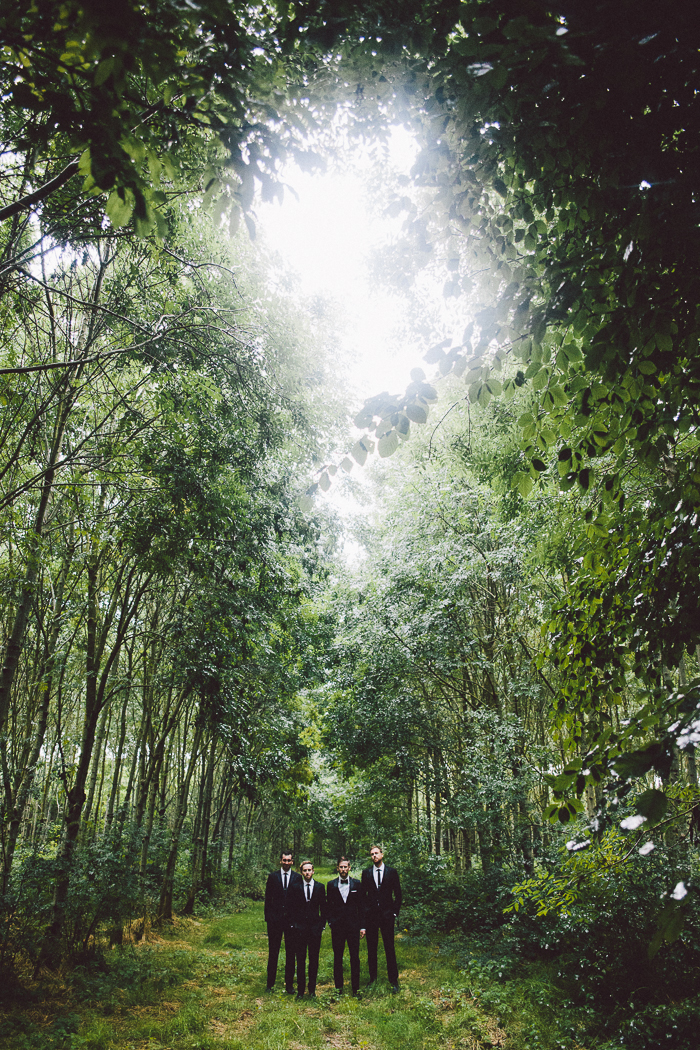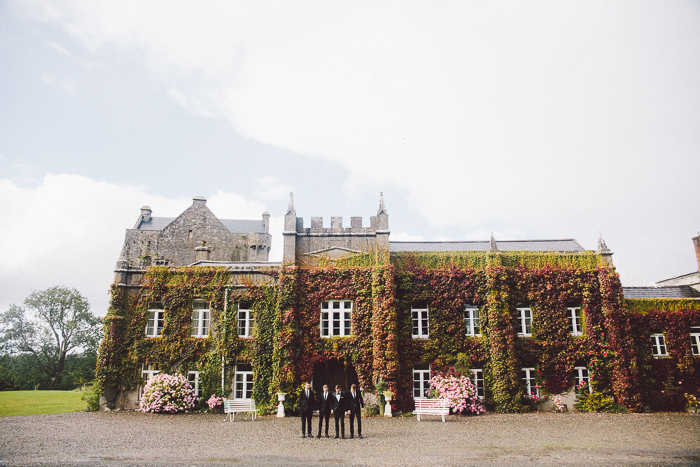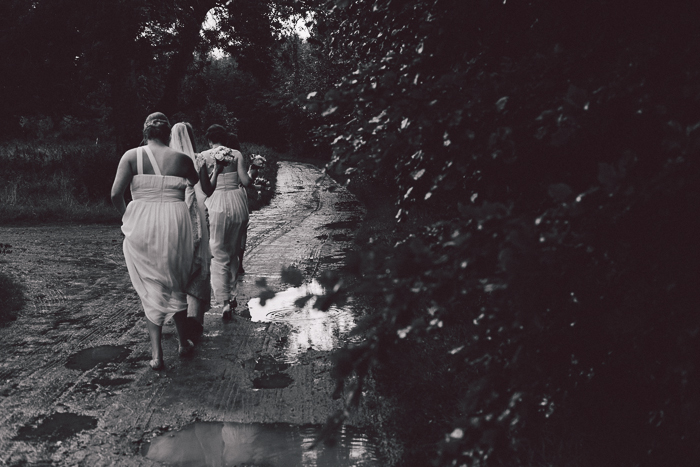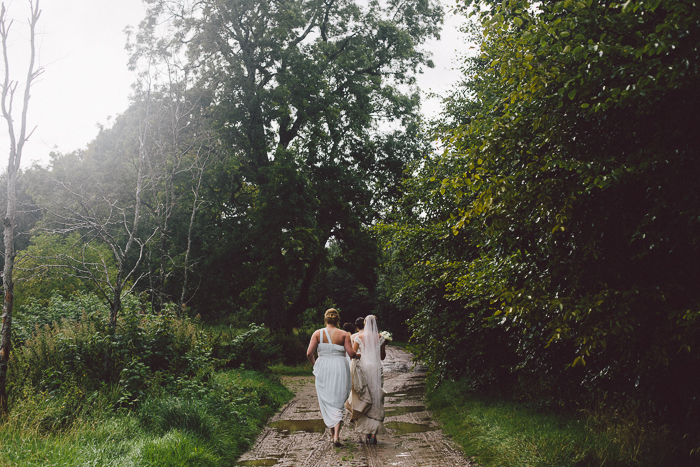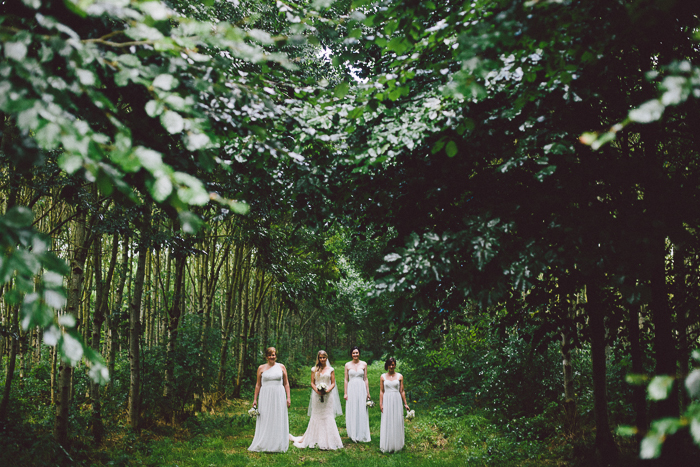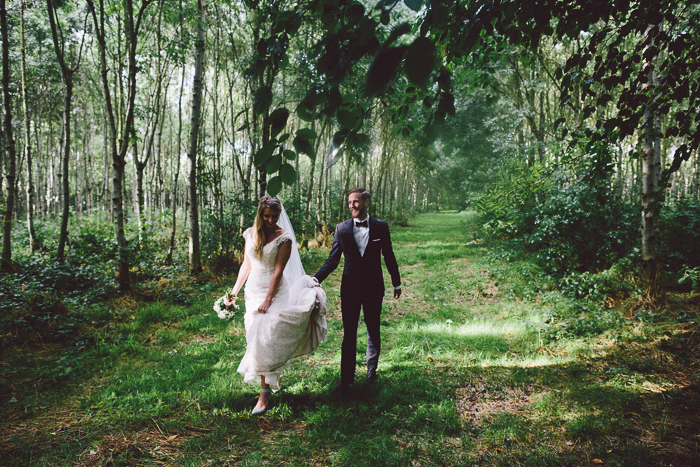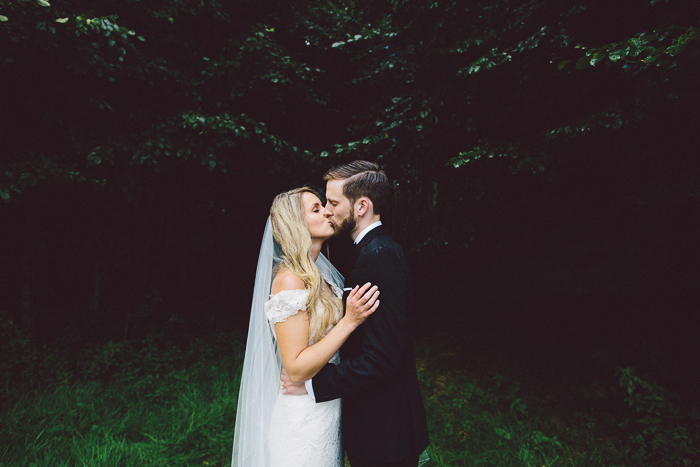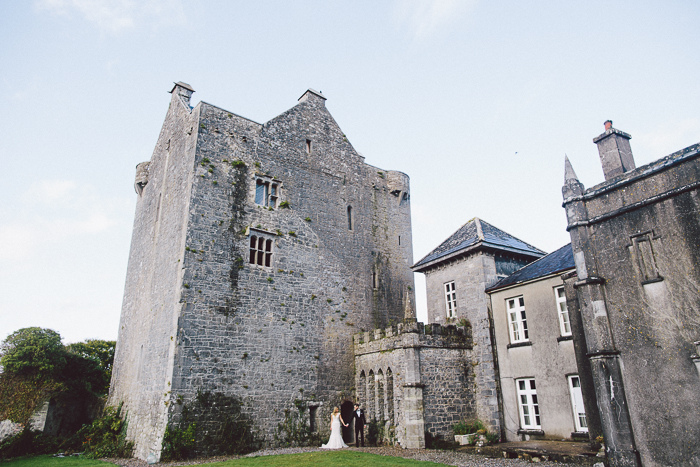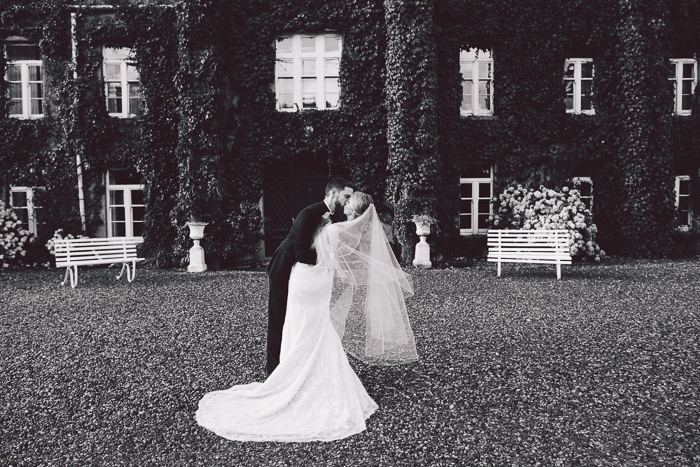 What was the best thing about having an intimate wedding?
The best thing about having an intimate wedding is that you can enjoy every single moment of it. During the days leading up to the ceremony, and on the day itself, John and I never felt that we were rushed through the events. We held onto every moment for as long as we could, and when we were ready to move on, we did. We were also surrounded by the closest people to us, which meant that we could be entirely ourselves. It made for the most relaxing, enchanted day.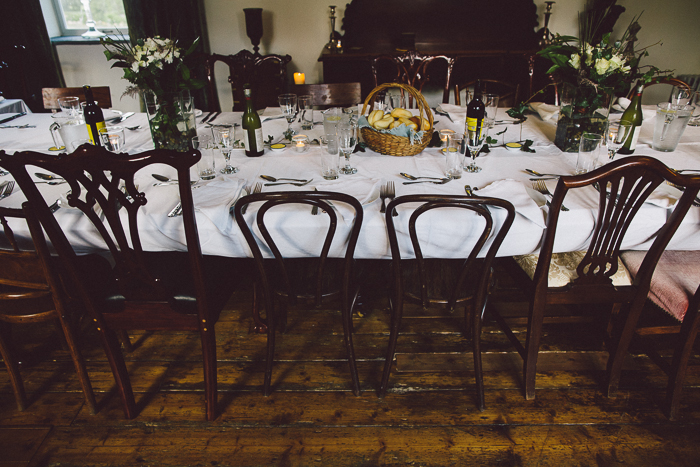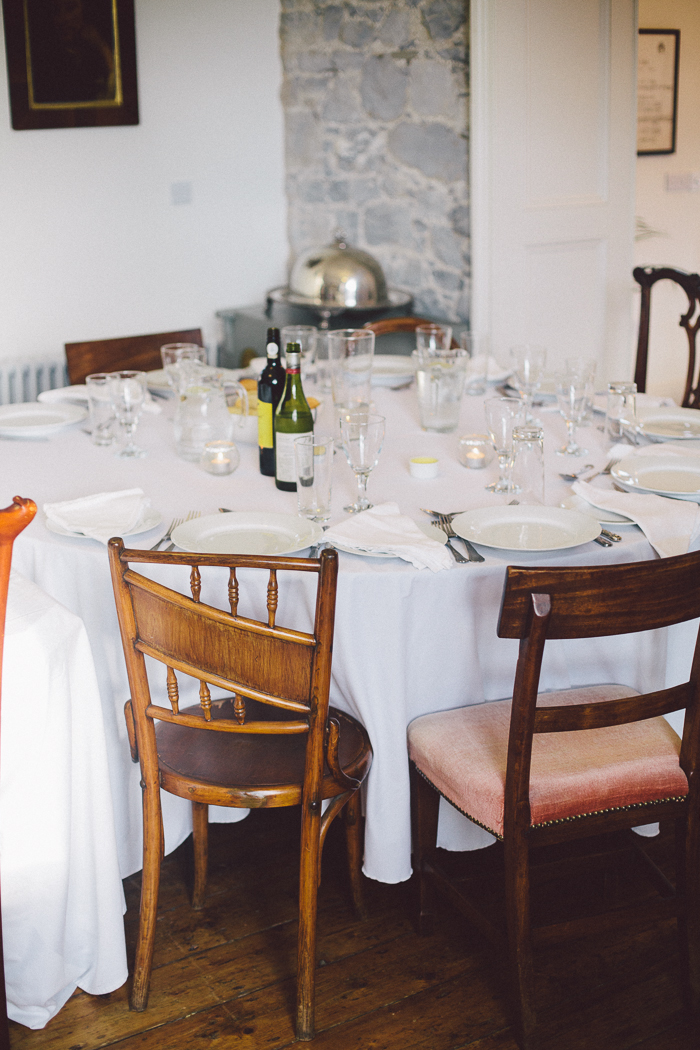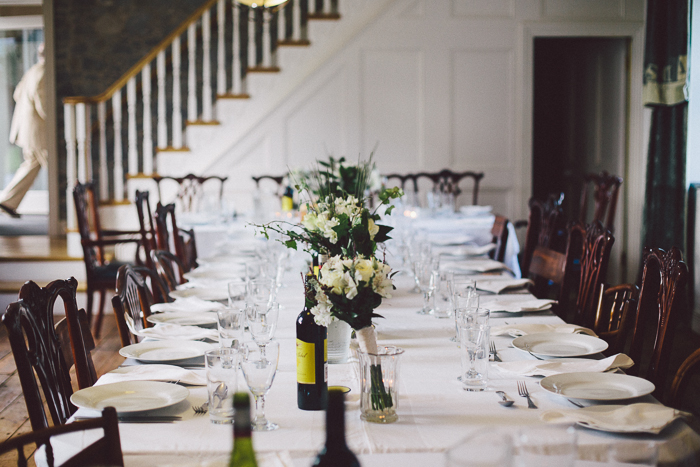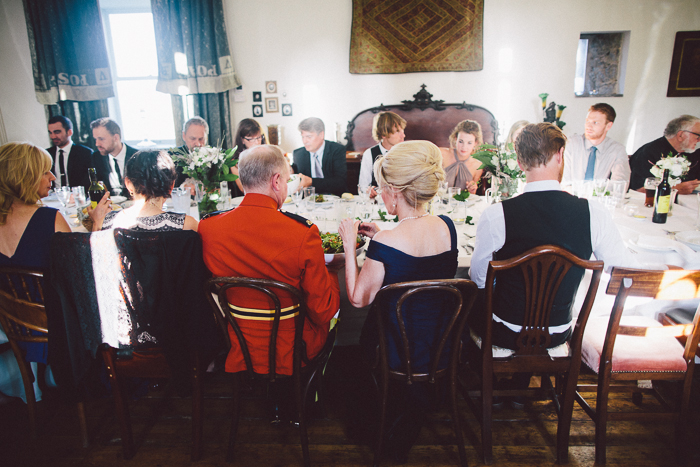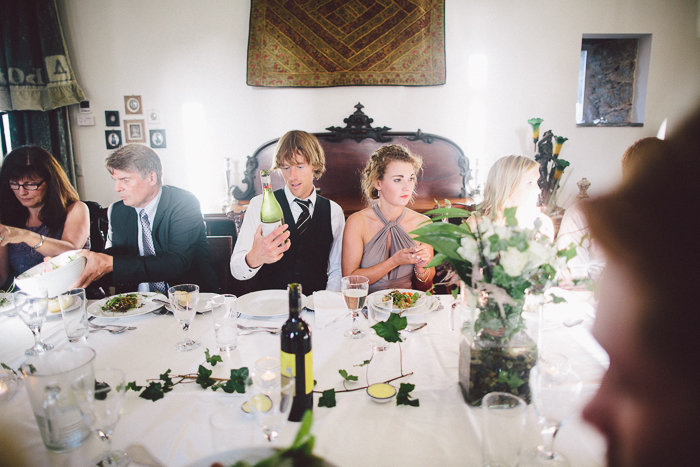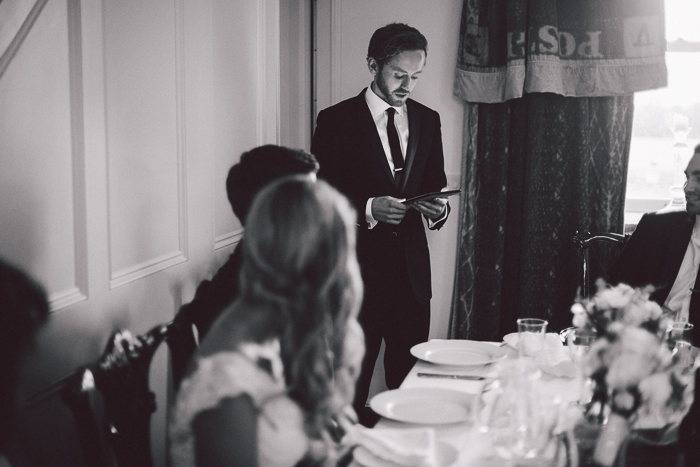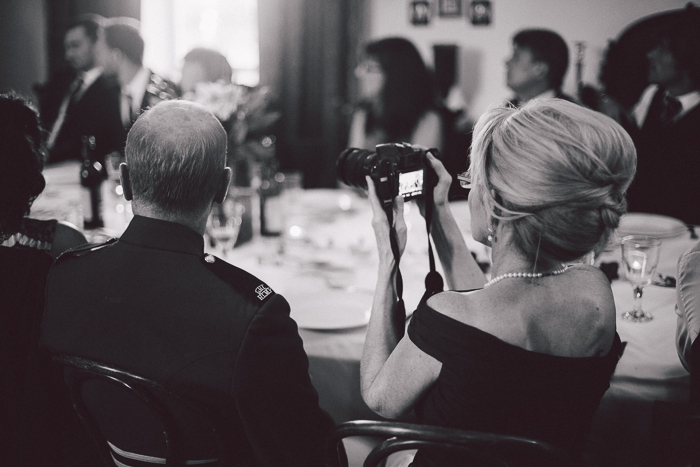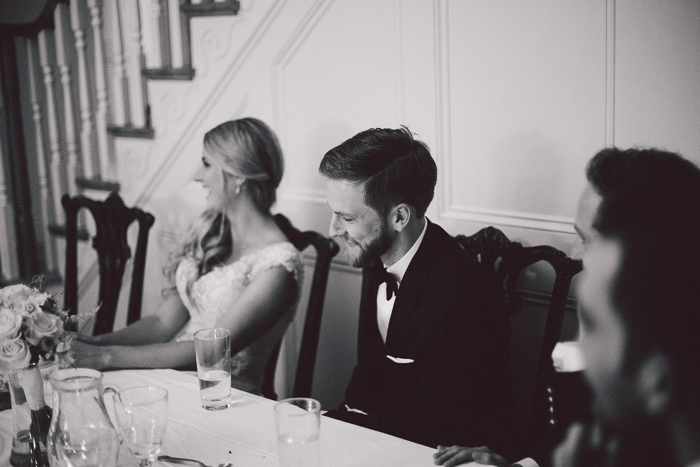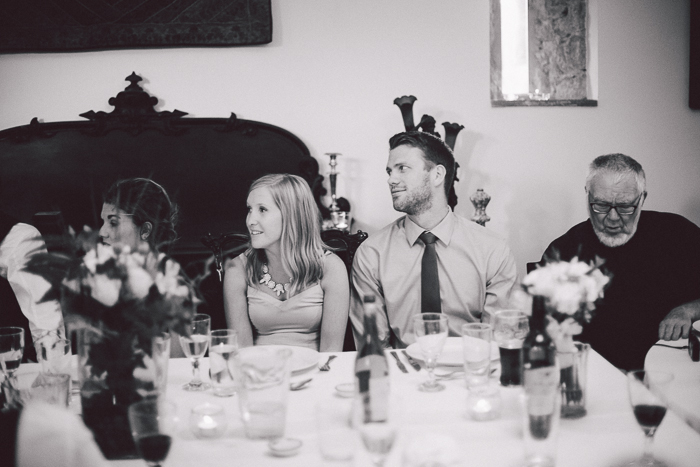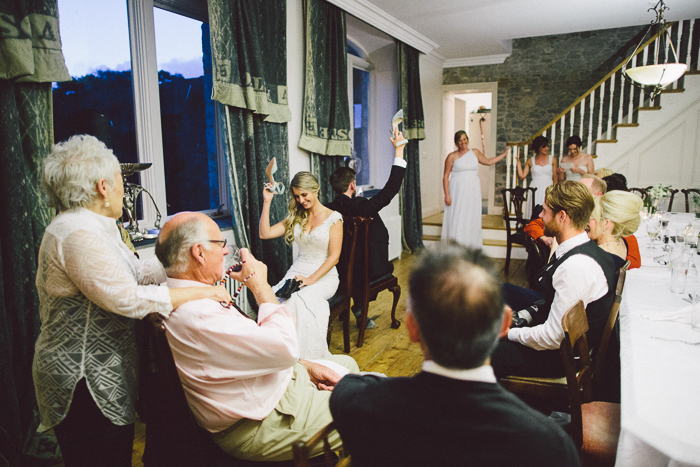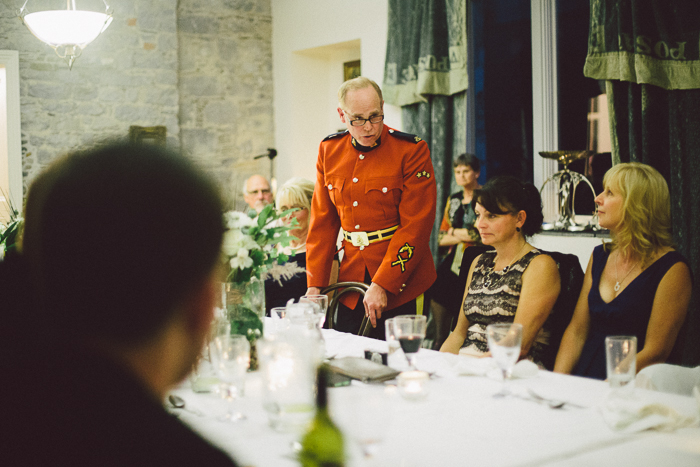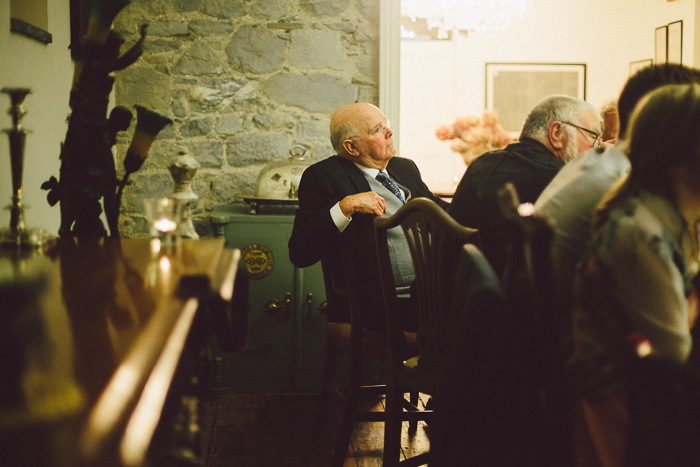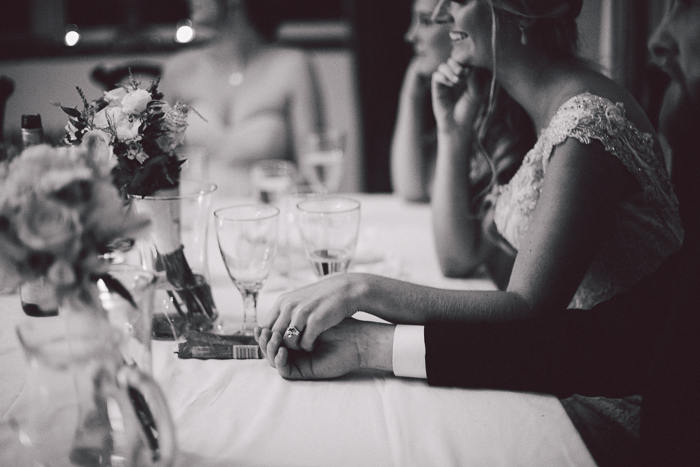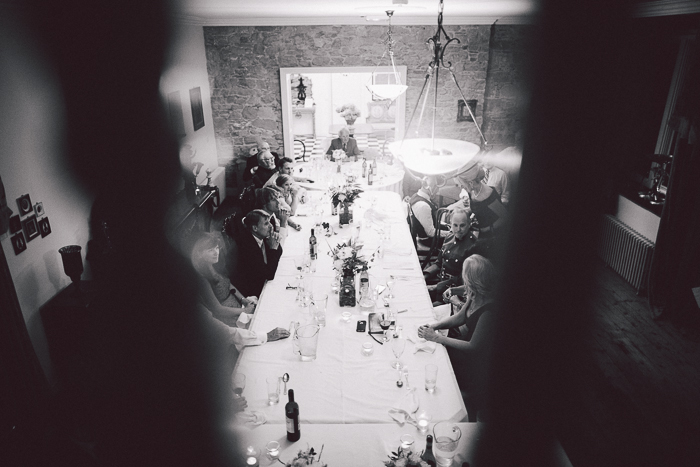 What advice do you have for couples who are considering an intimate wedding?
We know that not everyone can do this. Some families are less accommodating than others about having a destination wedding. That being said, remember that this day needs to be special for you too. Family will typically support you regardless, and there are many ways to celebrate with them. Our "Almost Weddings" were just as fun as the real thing, without the added pressure of actually getting married that day. This meant we could spend more quality time with our extended family, a privilege that is often lost at a large wedding with a ceremony, pictures and reception packed into a single day.
In short, we recommend having the wedding that you know you will look back on in 20 years and say, "that was the most beautiful day." It's never about just "getting it over with," and if you are starting to feel that way, you need to change your plans. We are thankful that we can look back on our day with nothing but stress-free, positive and loving memories.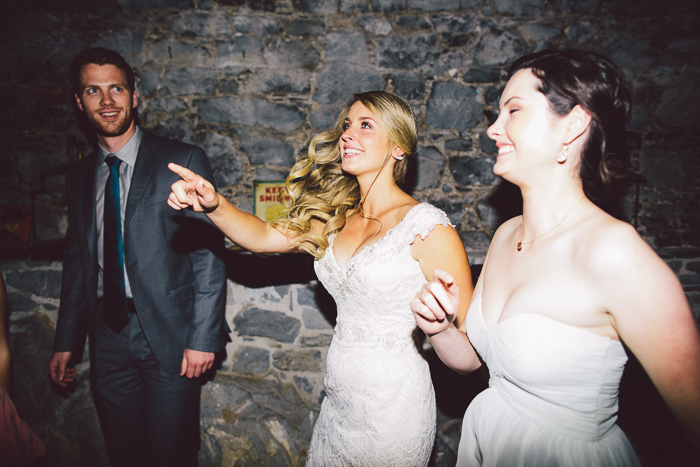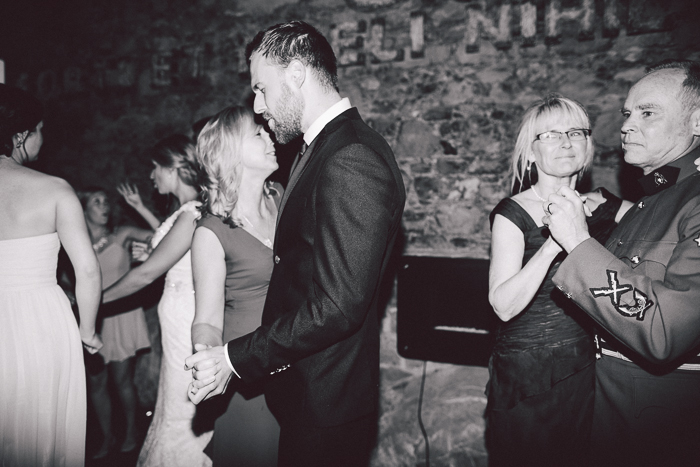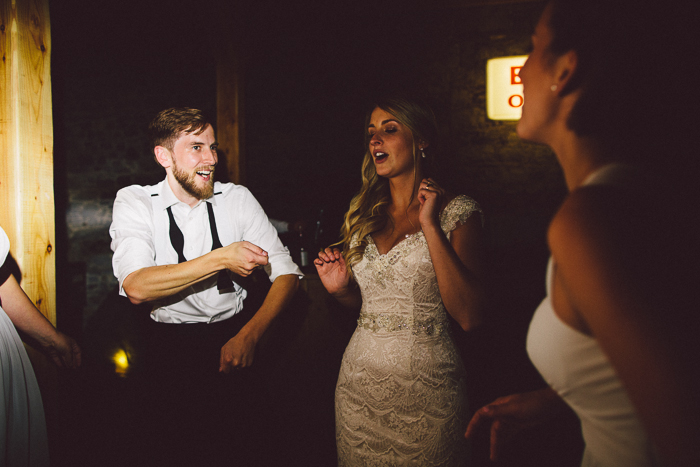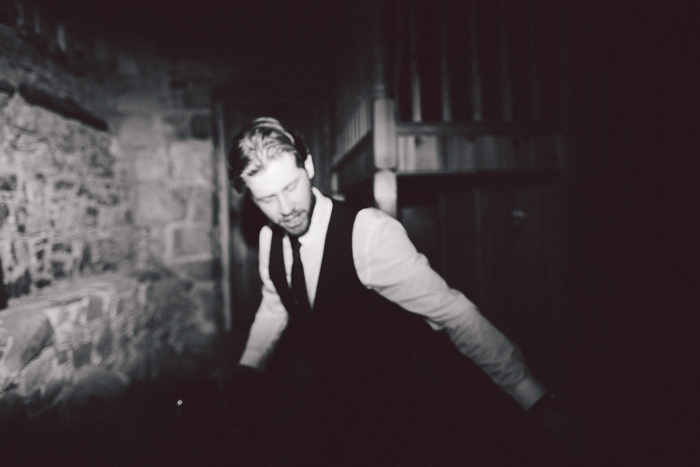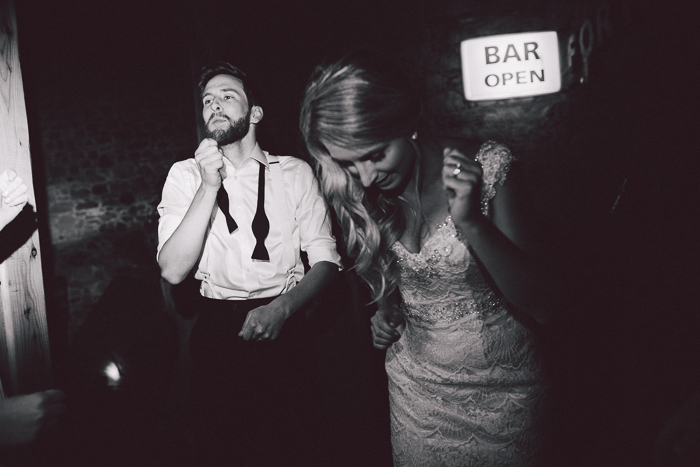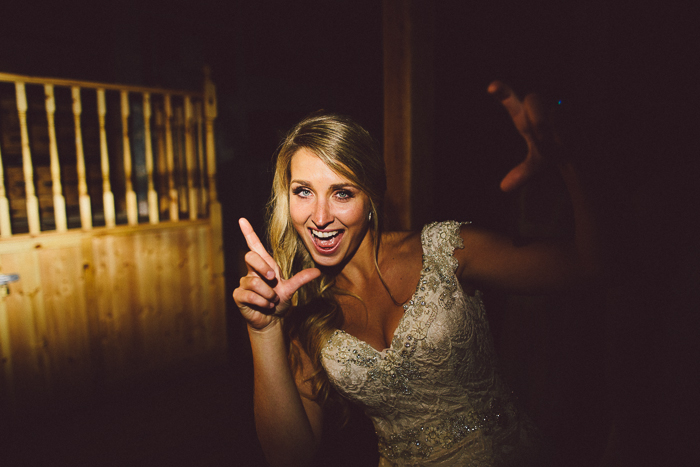 Vendors:
The Photography: Taylor Clark Photography
The Hair: Natalie O'Brien
The Make Up: Glamour by Dawn
The Music: Mary McCague Music
The Dress: Lovebird Bridal Boutique
The Suits: Richard Davis
The Venue: Springfield Castle
The Food: Granny Judy Osborne and her team of house elves (John Osborne, Pam and Glen Matayoshi, Wayne and Mary Abrams)
The Flowers: Mama Mundy (Bonnie Mundy)