Karen and Hector chose the stunning Marty Leonard Chapel in Forth Worth, Texas for their intimate wedding.
The Marty Leonard Chapel was designed by the world famous E. Fay Jones (1921 – 2004). The architect described his design as an "instrument for nature's music as light and shadows move and change throughout the day."

The chapel provided a stunning backdrop for the couple's heartfelt ceremony, witnessed by 60 of their dearest friends and family members.
Thanks to Katie Brown of Velvet Sage Photography for the stunning photos!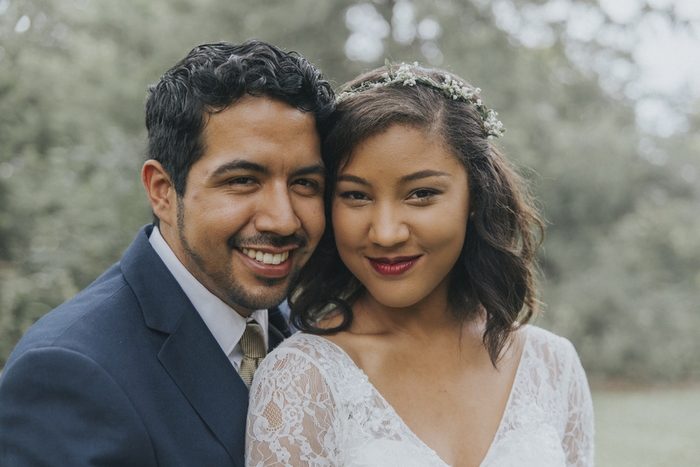 Karen, 25 & Hector Jr., 26
Location: Fort Worth, Texas
Wedding Date: October 14, 2016
Number of Guests: 62
Wedding Cost: $6,000
Wedding Ceremony Location: Marty Leonard Chapel
Wedding Reception Location: Our wedding was not traditional. We hosted a garden breakfast for all of our guest at the Gardens Restaurant at the Fort Worth Botanical Gardens before the wedding ceremony where we ate, played wedding games, did toasts and speeches, etc. This way our guests weren't squirming and hungry during the ceremony and afterward, they had enough time to commute back home as all of the guest had to drive to Ft. Worth from Austin and Houston (where we are from).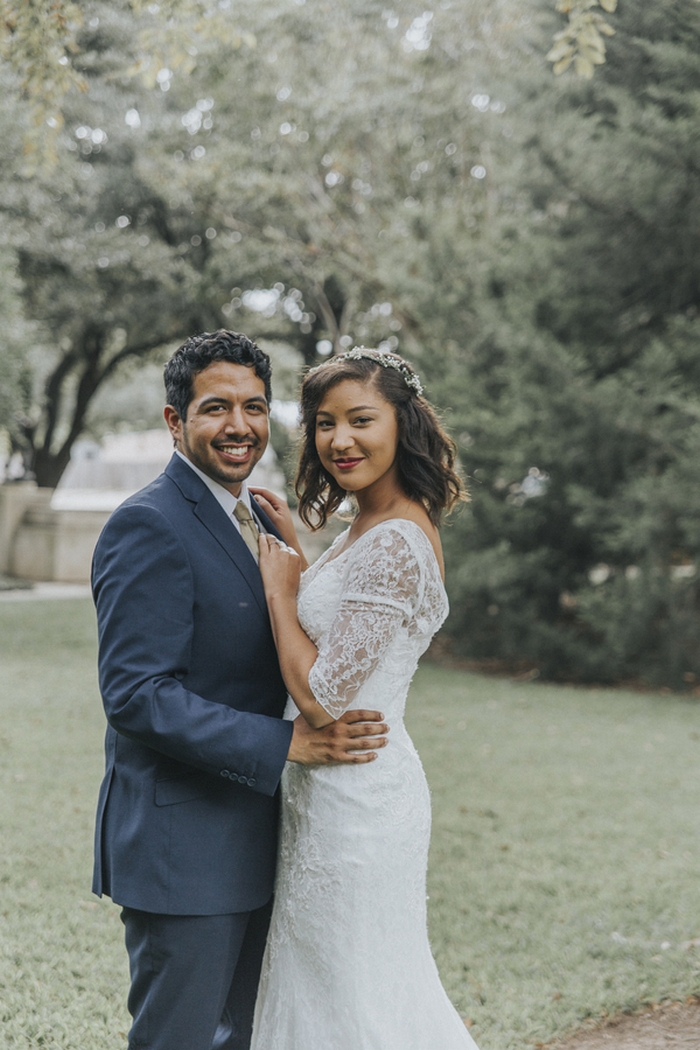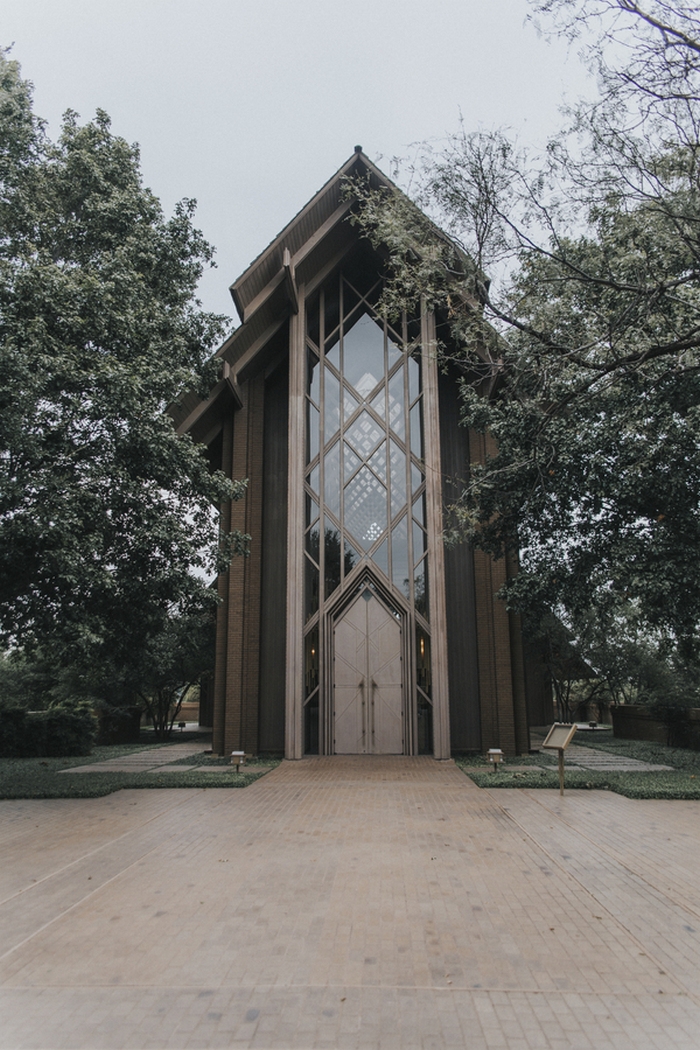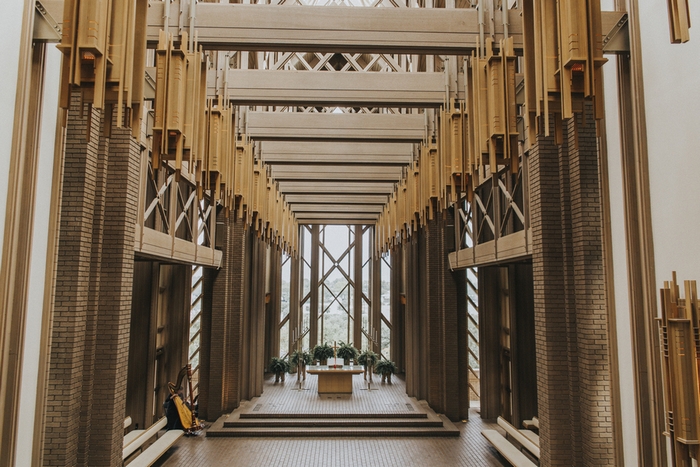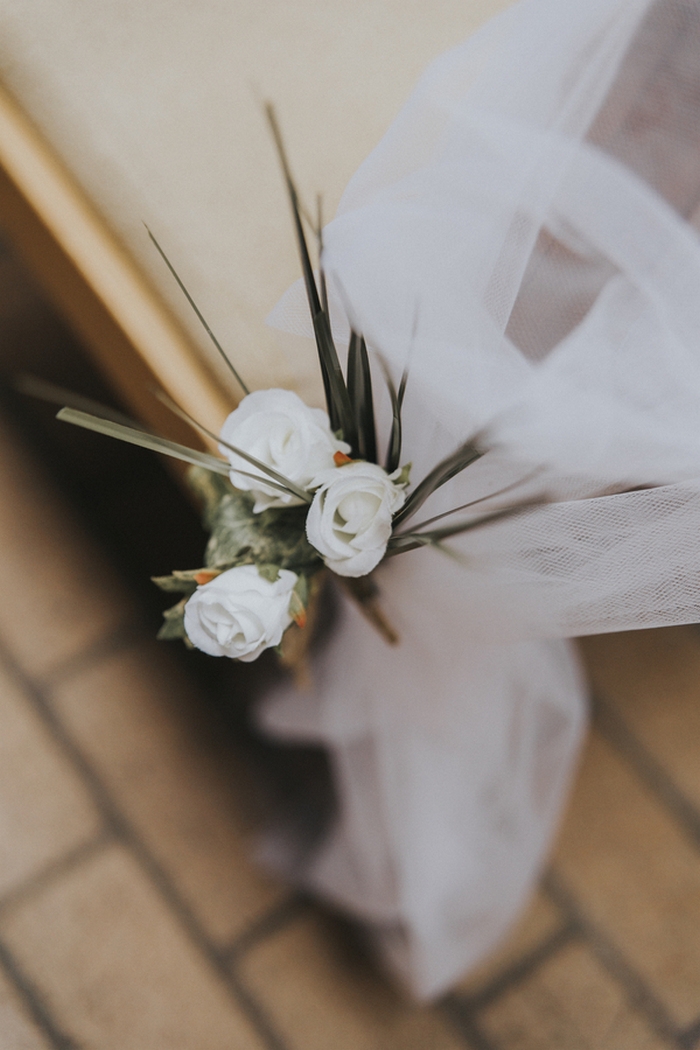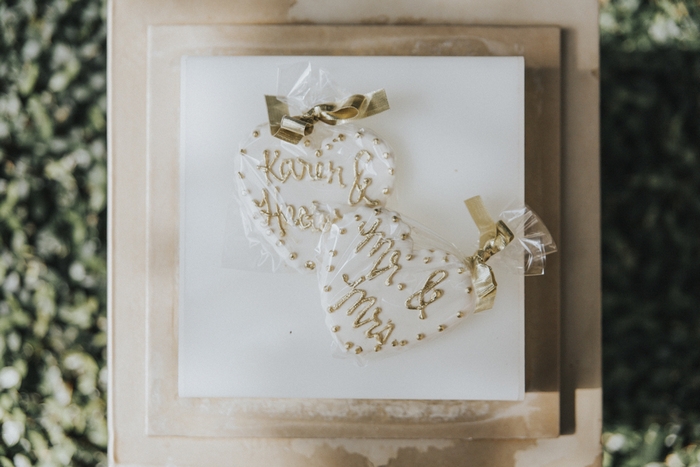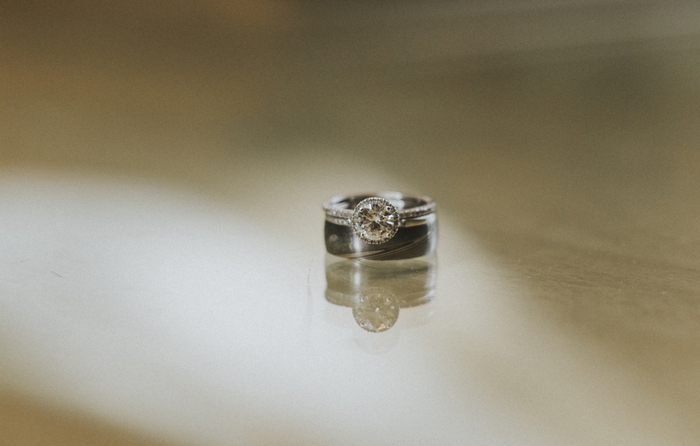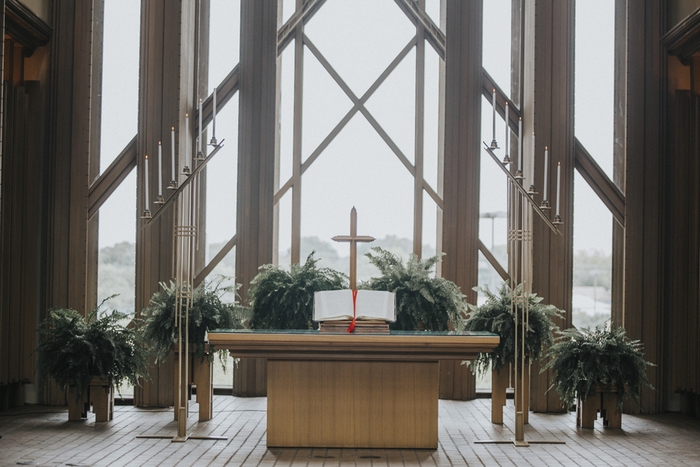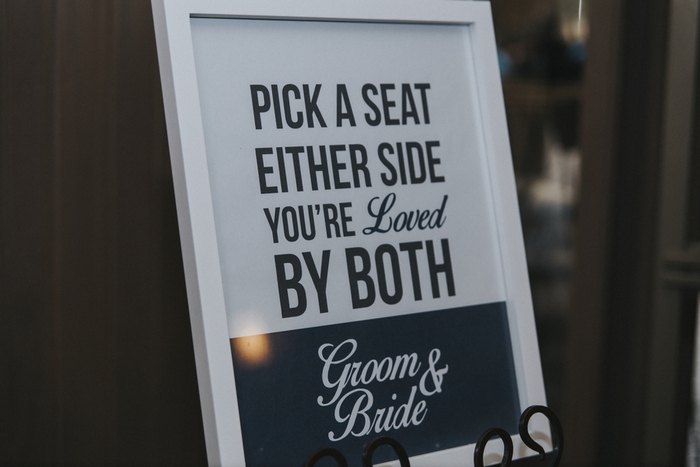 Why did you have an intimate wedding?
Small was ideal for us. We are both introverts and never wanted anything big or flashy. Though we were celebrating our love, we wanted the ceremony to have a more romantic atmosphere than a party atmosphere. We also chose to write our own vows which included inside jokes and memories that only our closest family and friends would understand. Saying our vows was a very personal, magical moment. I think for all the guests, they were able to be a part of that moment because they caught those little things that reflect who we are. Having a large wedding, with plus ones and fourth cousins twice removed would've dulled that.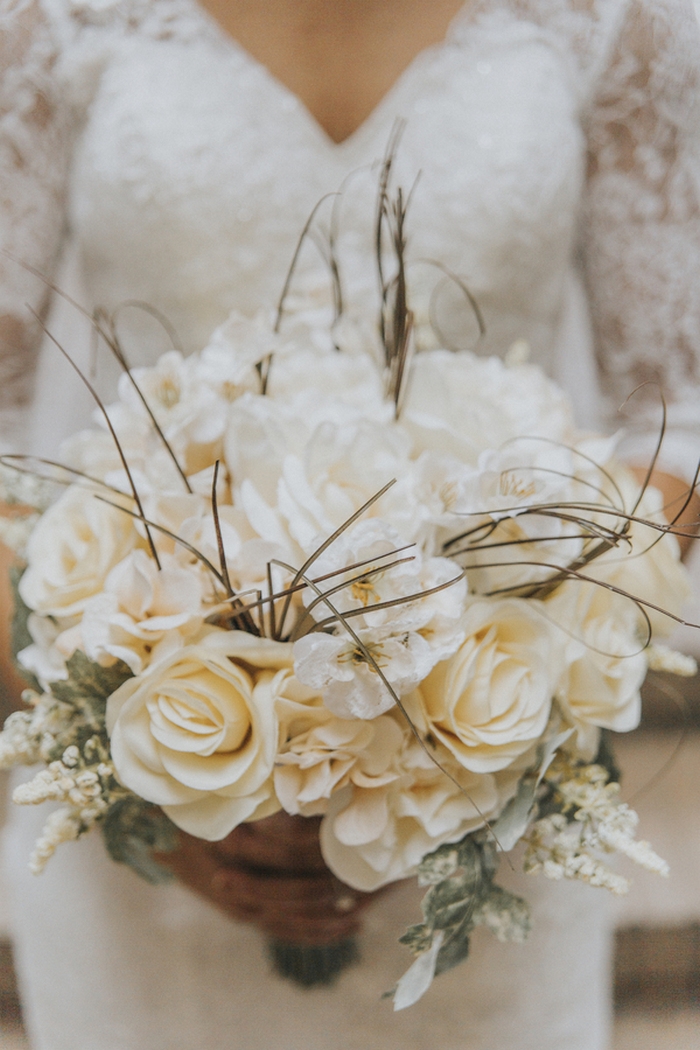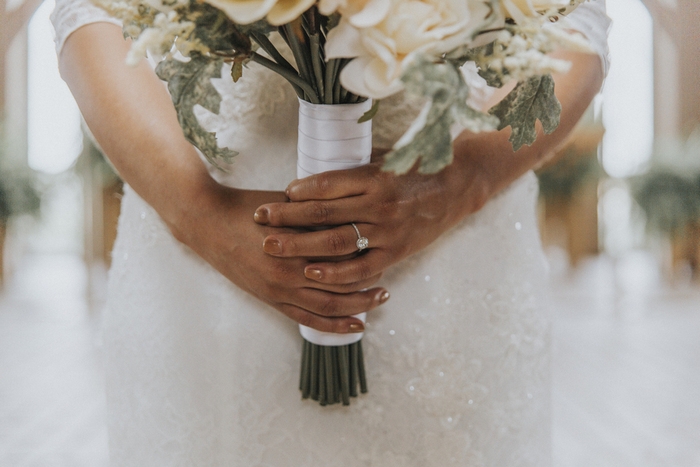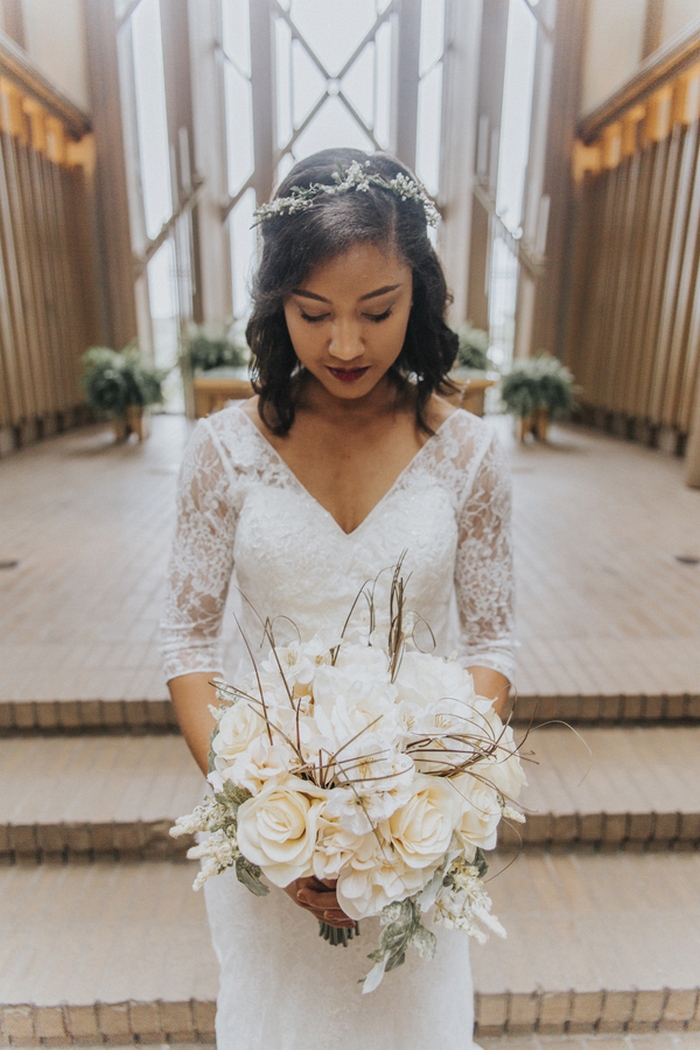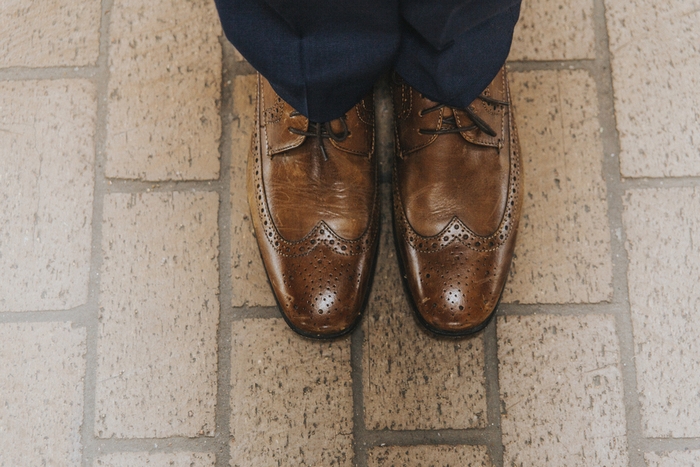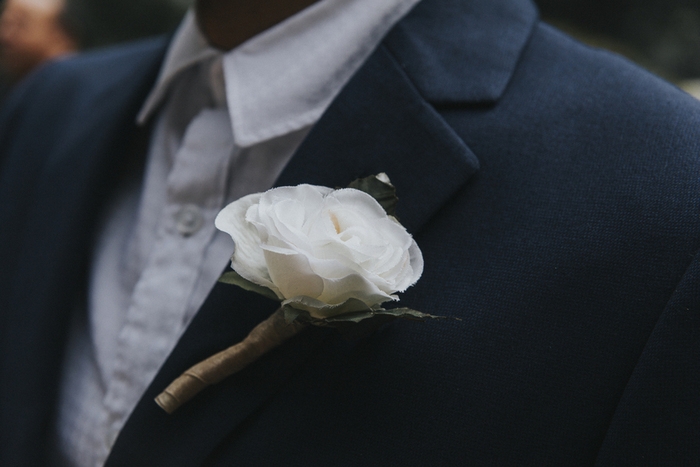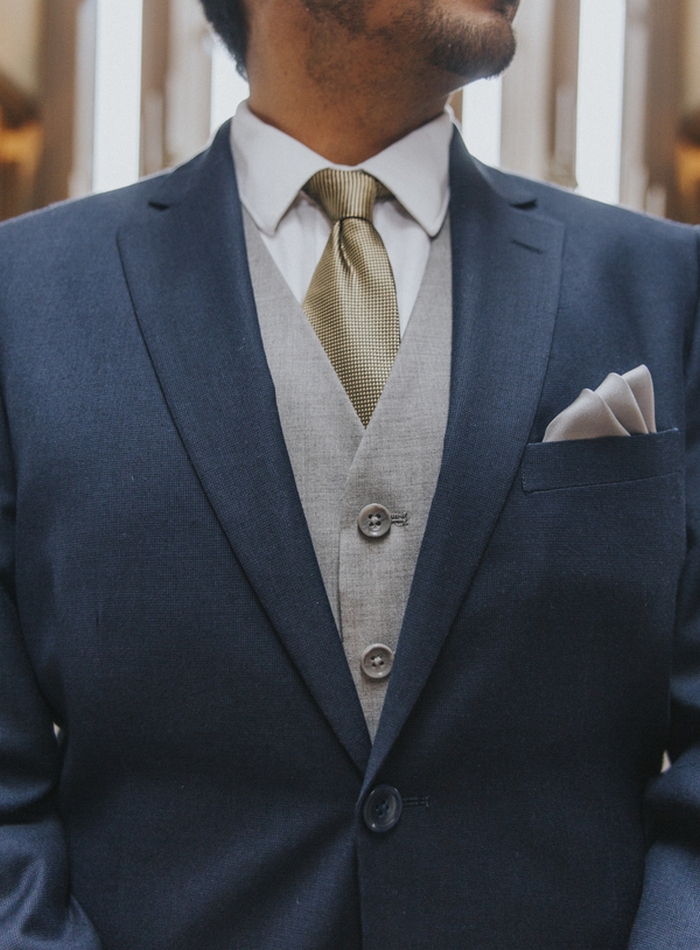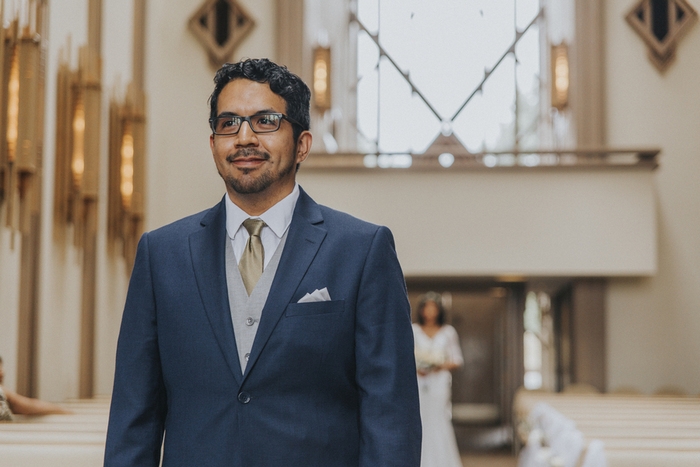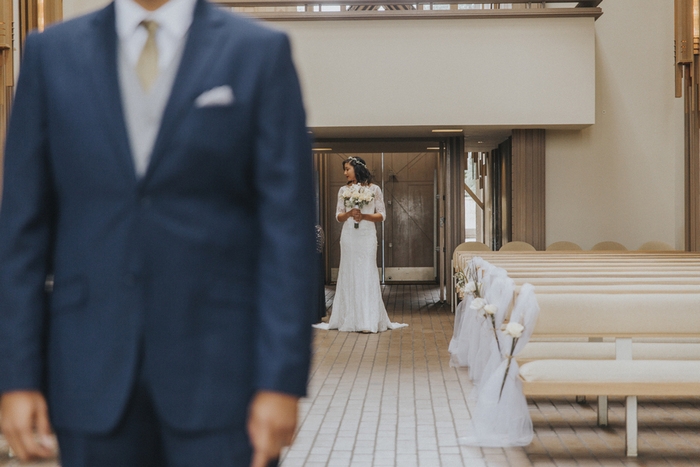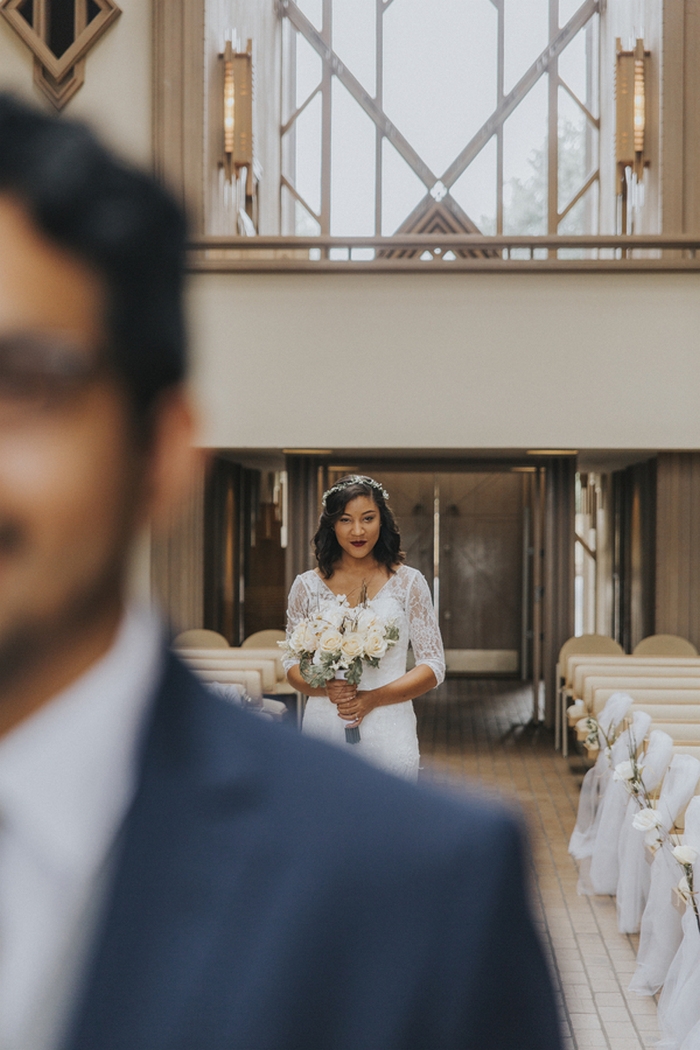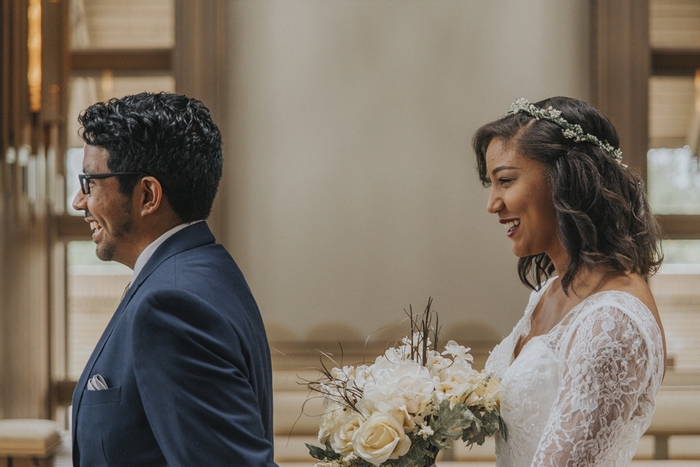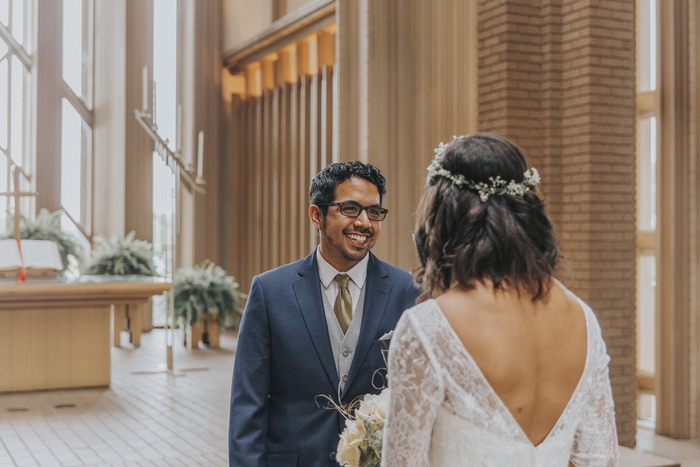 What are some the challenges that you faced planning an intimate wedding?
Keeping a clear vision, which is something we try to do in life. In the sense of wedding planning, everyone has an opinion on how and what you should do. It's important that you have a clear vision of your perfect wedding day before you accept the suggestions of others. The clearer the vision you have for your wedding, the fewer choices you make, and the easier the final decisions will be.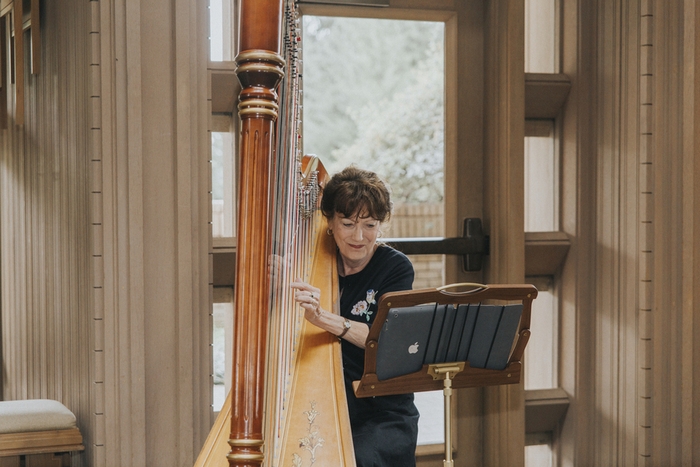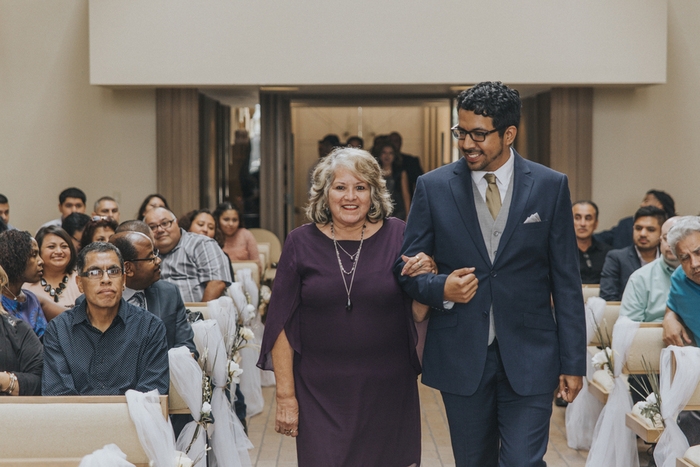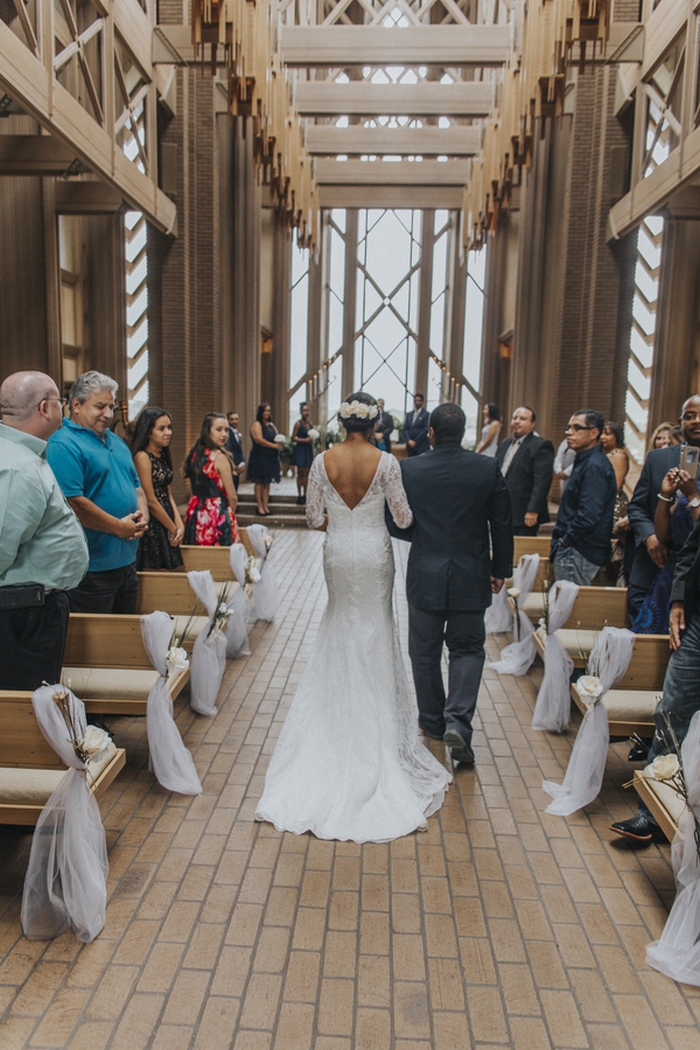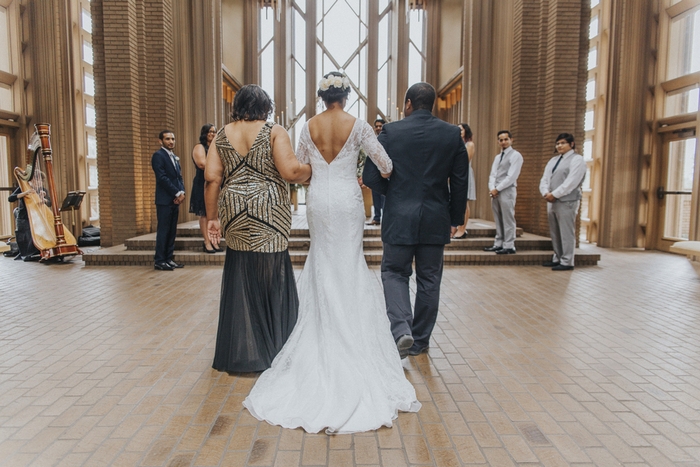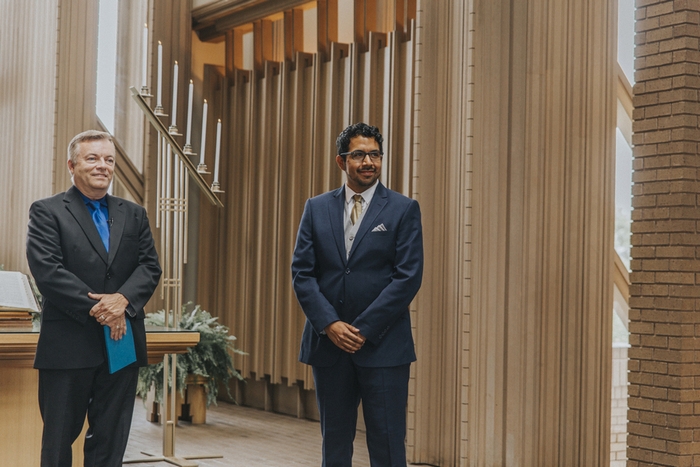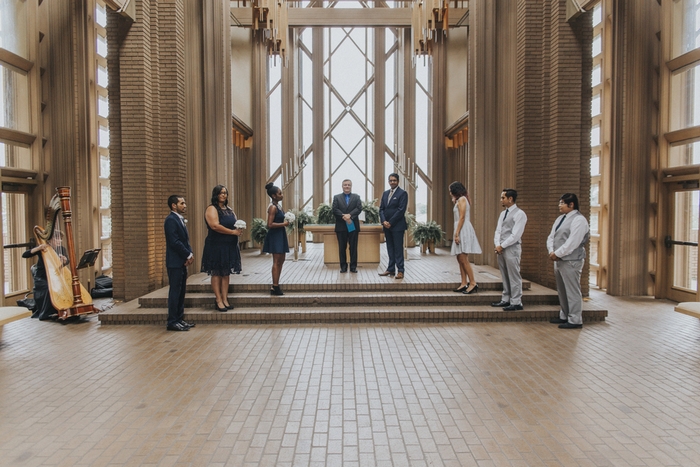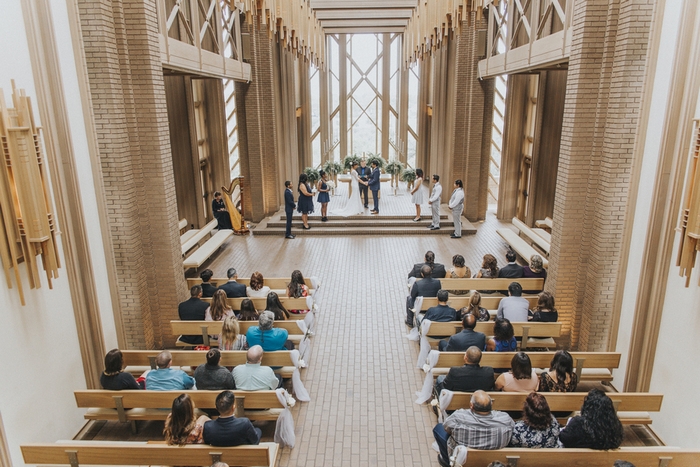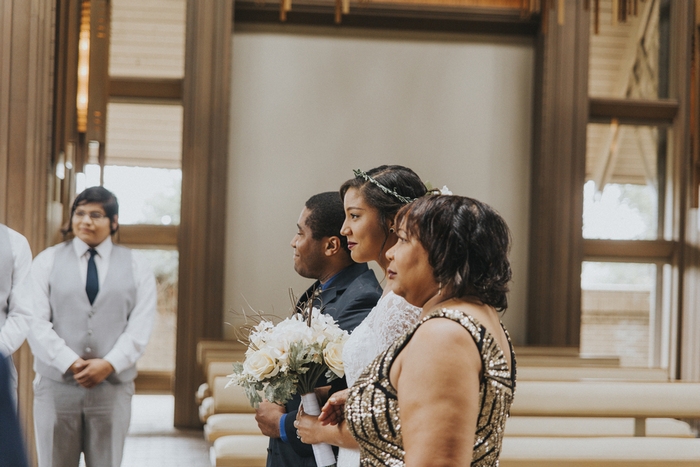 Was it difficult to pare down the guest list? 
The guest list was probably one of the easiest parts of planning our wedding. When we sat down to make the guest list, we went into it with a very black and white approach. We made three lists- A, B, C. A- Immediate Family; B-Extended Family + Close Friends; C- All other friends.
We knew we wanted to keep it small, so when we saw the extent of list C, so we cut it all together which left lists A & B. List A was an automatic yes because most of them were involved in the actual ceremony. List B wasn't really that long. It was the rest of our family and our closest friends. In total our guest list had 80 people. We both agreed that our perfect guest count would be 50. Plus, we knew not everyone would make it since the wedding was out of town. We stayed firm to our original lists; not adding in guests later.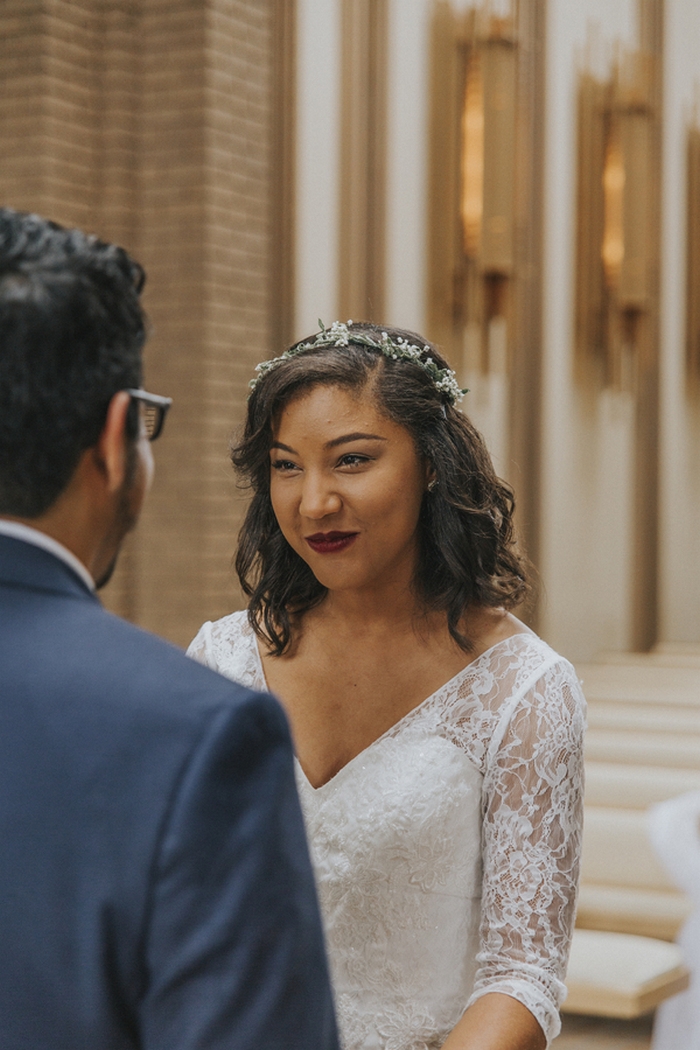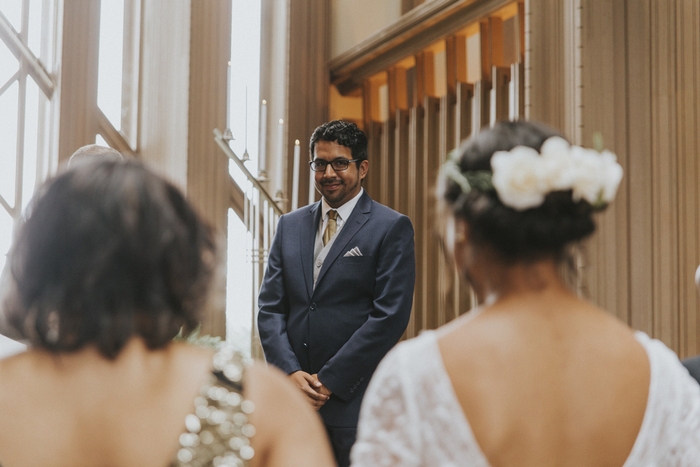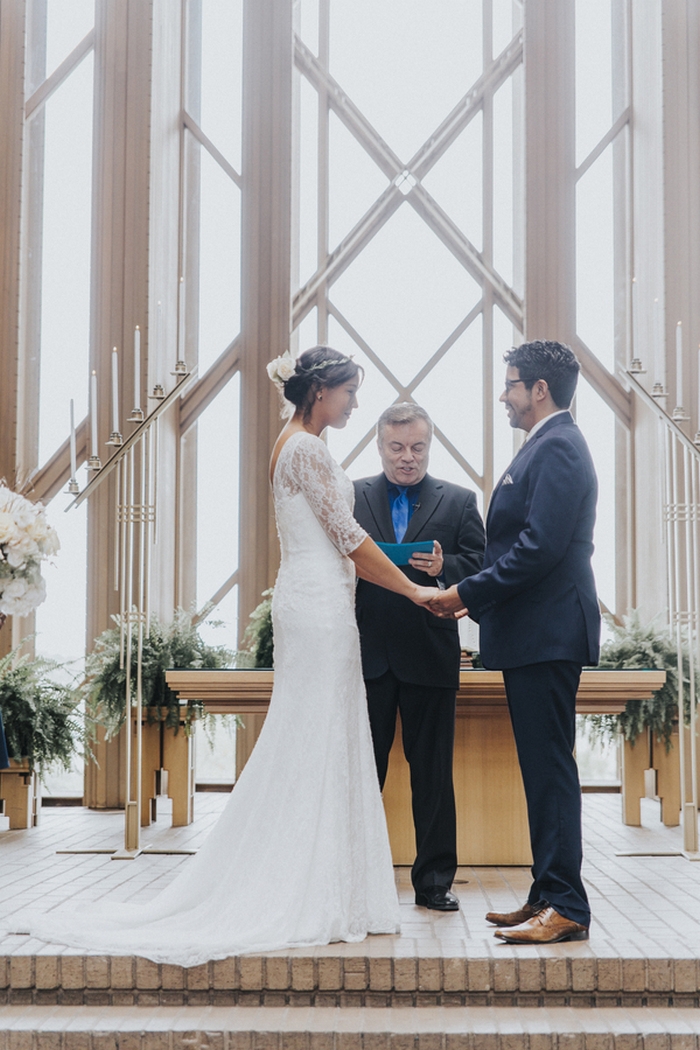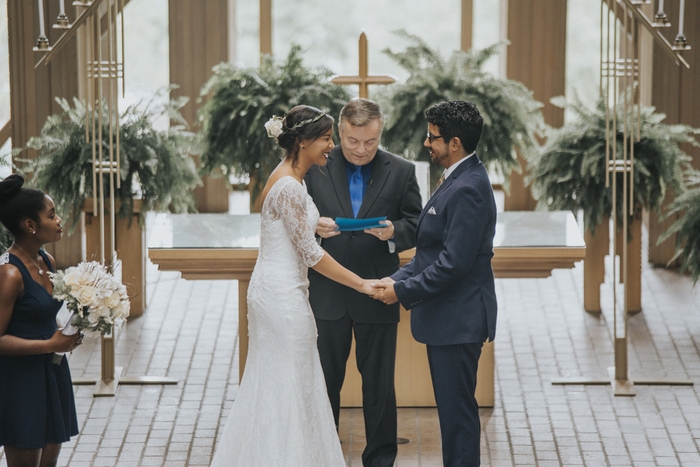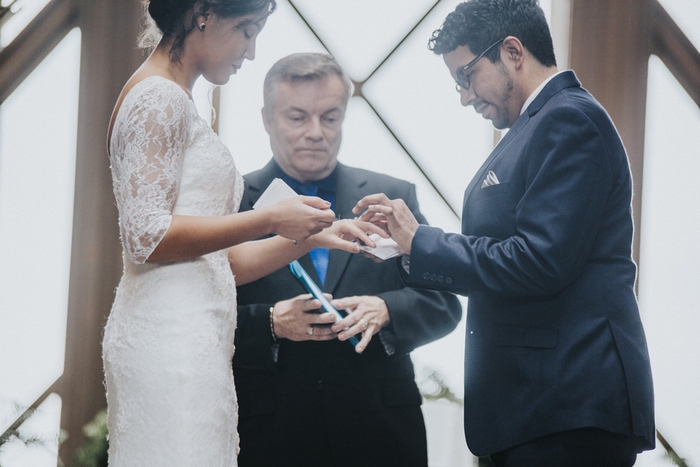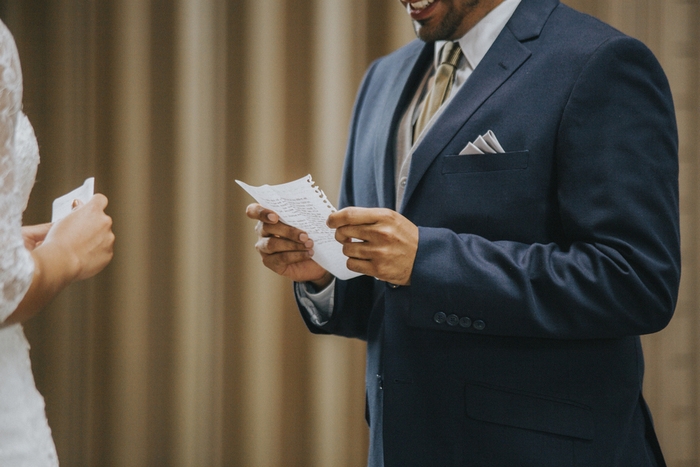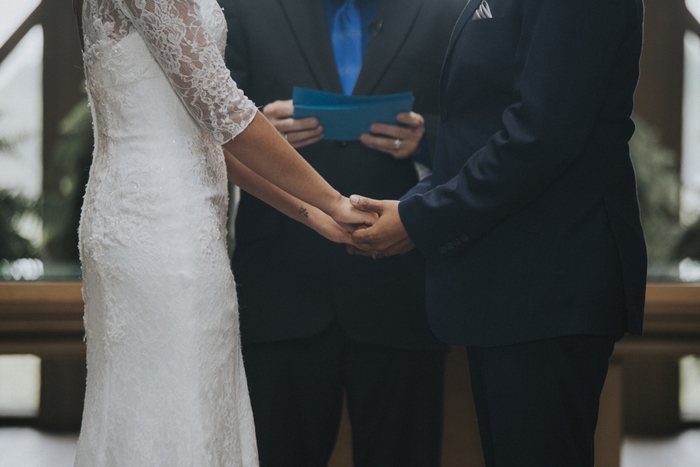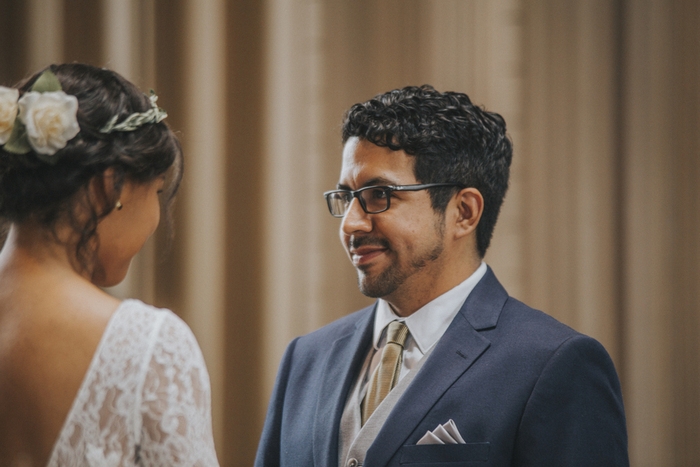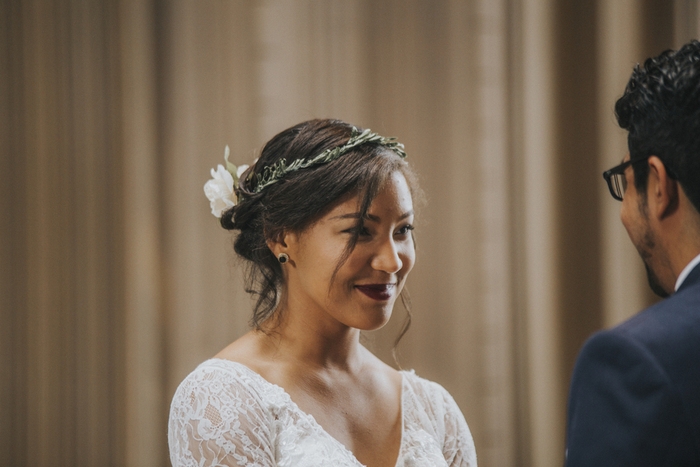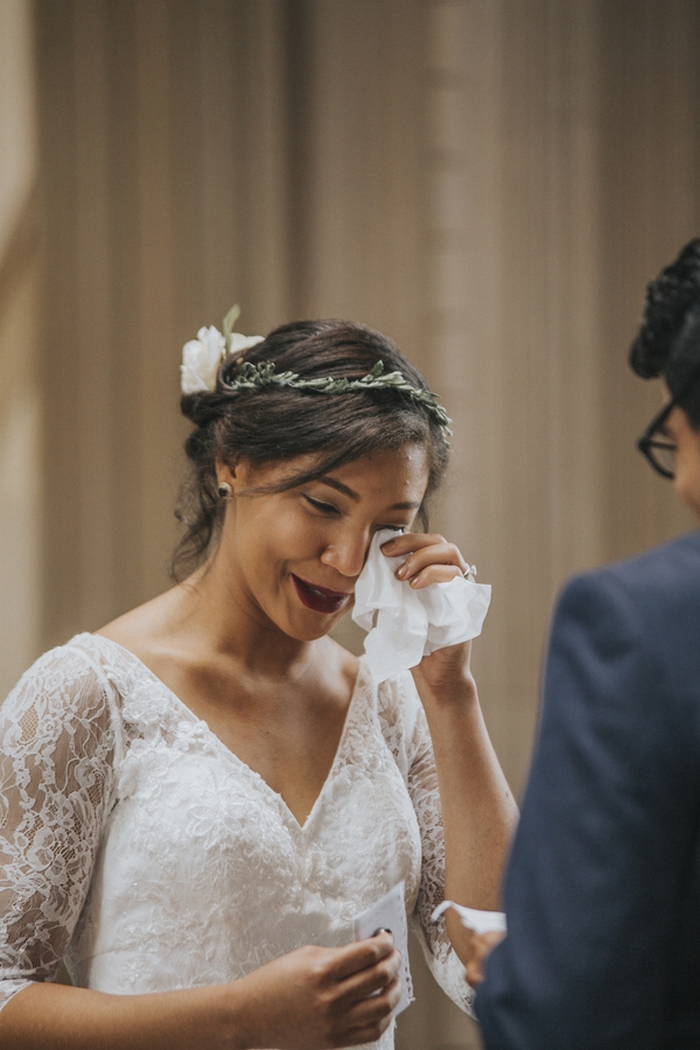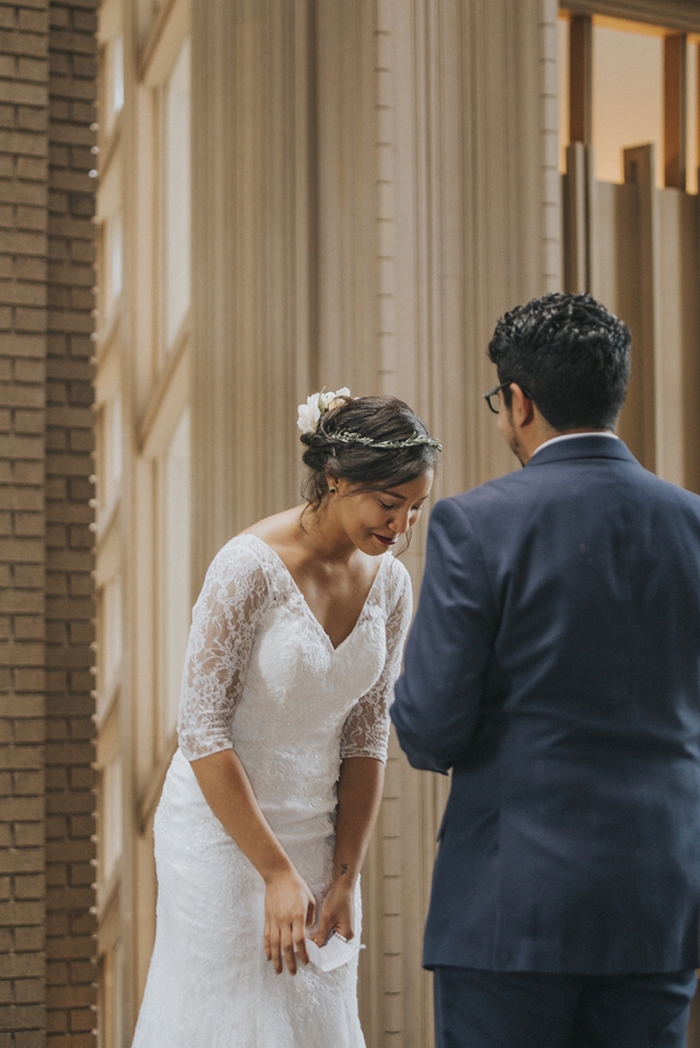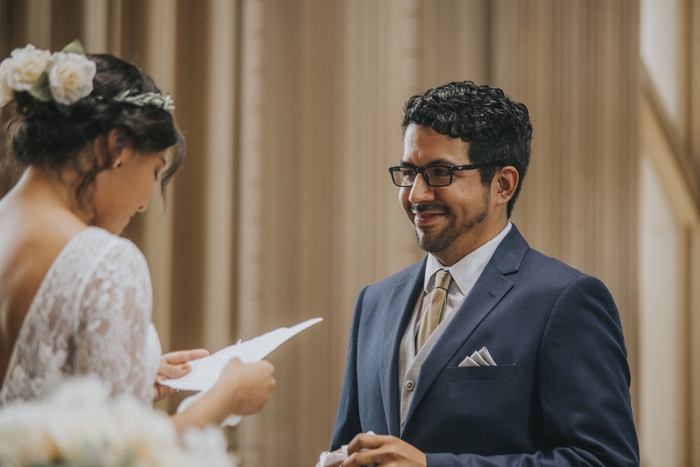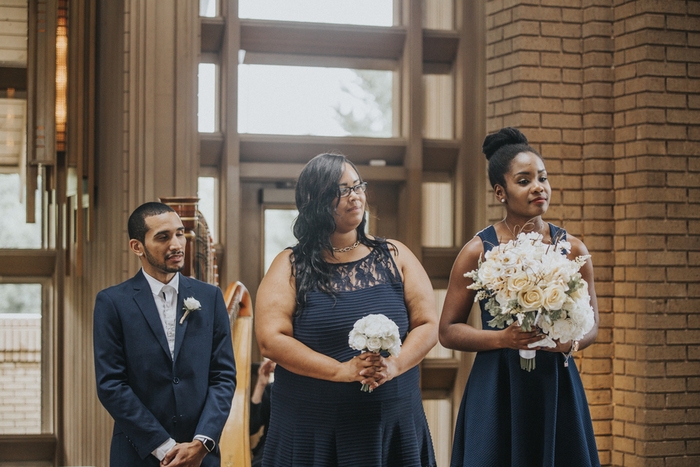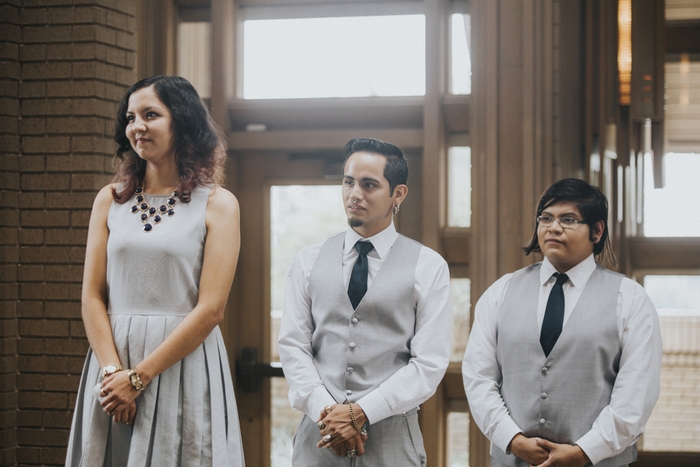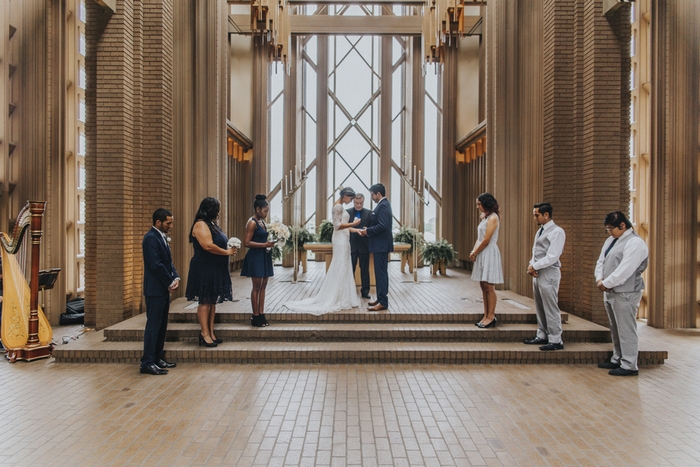 Did you have any 'issues' with the small guest list from friends and family? If so, how did you address them?
We didn't have a lot of issues because we kept it off of social media. Don't get me wrong, we were super excited and from time to time would post how exciting everything was, but we purposely left out details.  When you share all of the details about the planning and decisions being made (especially asking for advice on social media), you're inviting those people into those moments. They feel like they've been along on the wedding planning journey with you so they expect an invitation to the final product. We kept most of the process private and didn't announce the wedding date until about a week before the ceremony. I think by doing that, we avoided telling a lot of people no because since they didn't know the date, they weren't worried about missing it.
For the few people who had problems with our small guest list, we told them honestly that we were having a small wedding out of town, but that we couldn't wait to celebrate with them when we returned. Some got their feelings hurt, and others were completely understanding and loved that we took time when we returned to spend time just with them to celebrate.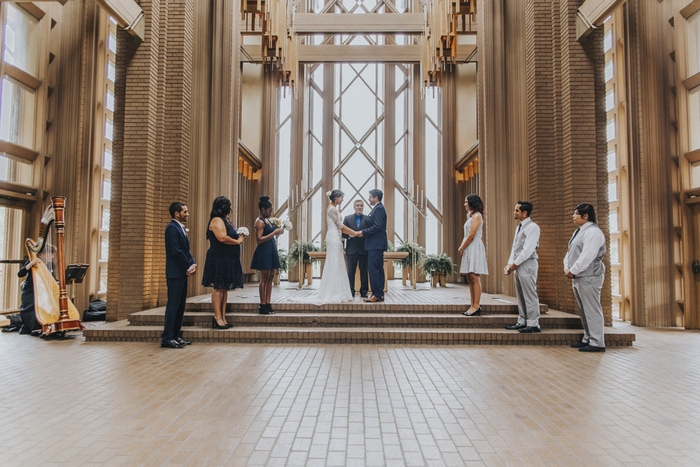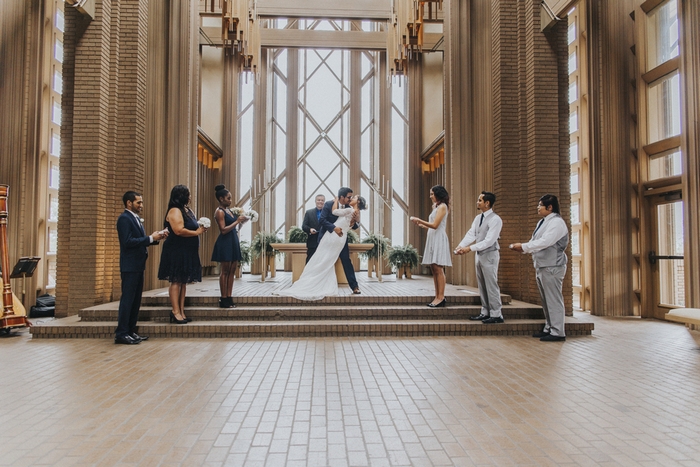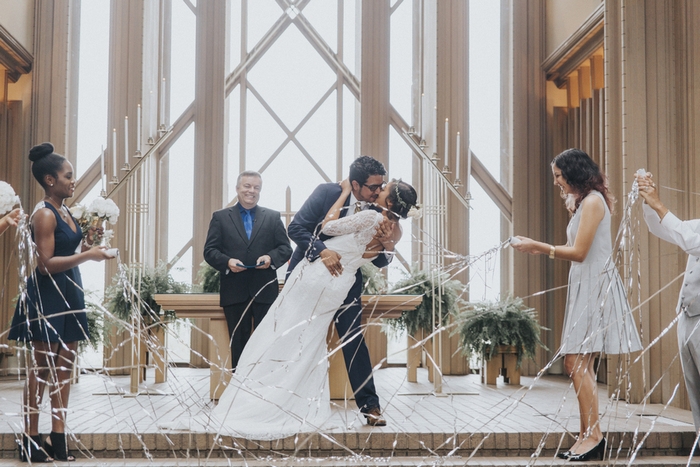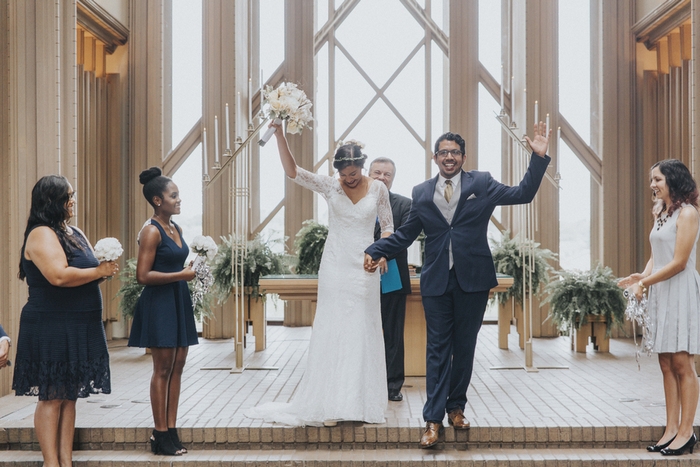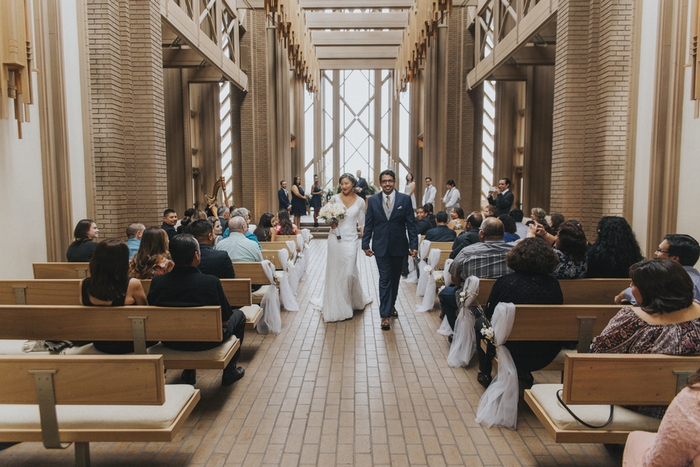 What were the highlights of the ceremony?
The kiss! When the officiant said: "You may now kiss your bride," my husband dipped me and our parties popped silver streamers into the air as if we were kissing under fireworks. I loved every second of it and I'm so blessed that our amazing photographer captured it so I can relive it over and over!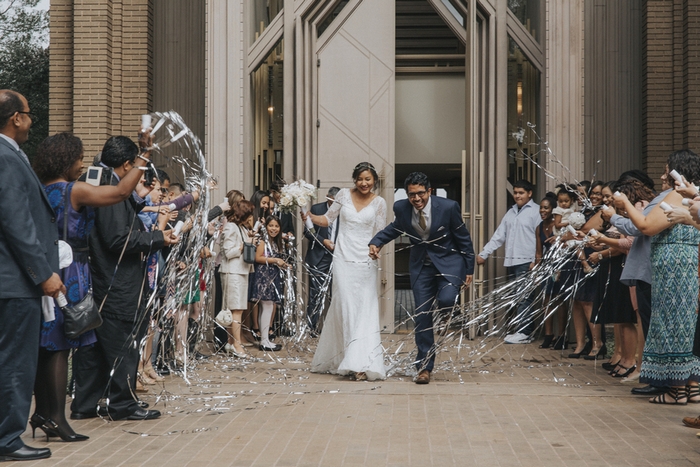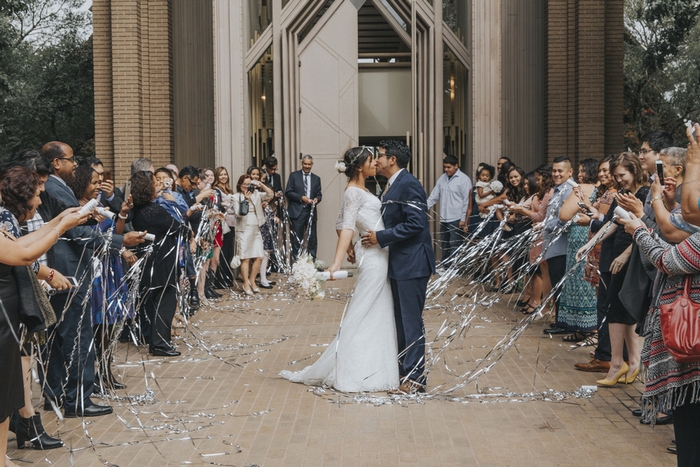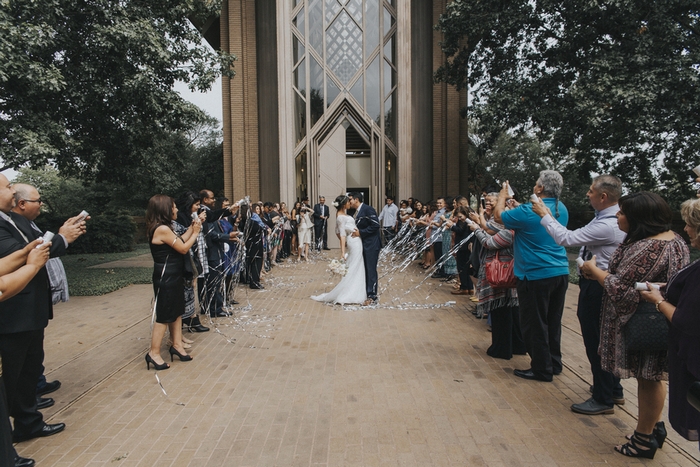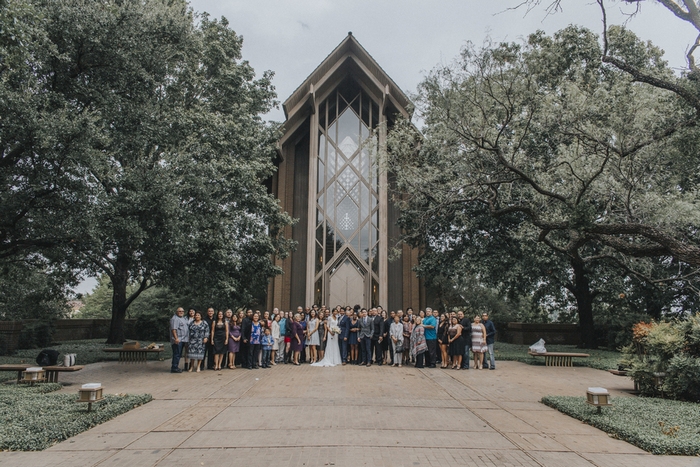 What were the highlights of the reception?
The reception was fun. Every one gathered for breakfast. We shared a slideshow of pictures from when we first started dating. We had the guests share a few words of wisdom and of course our parents gave speeches.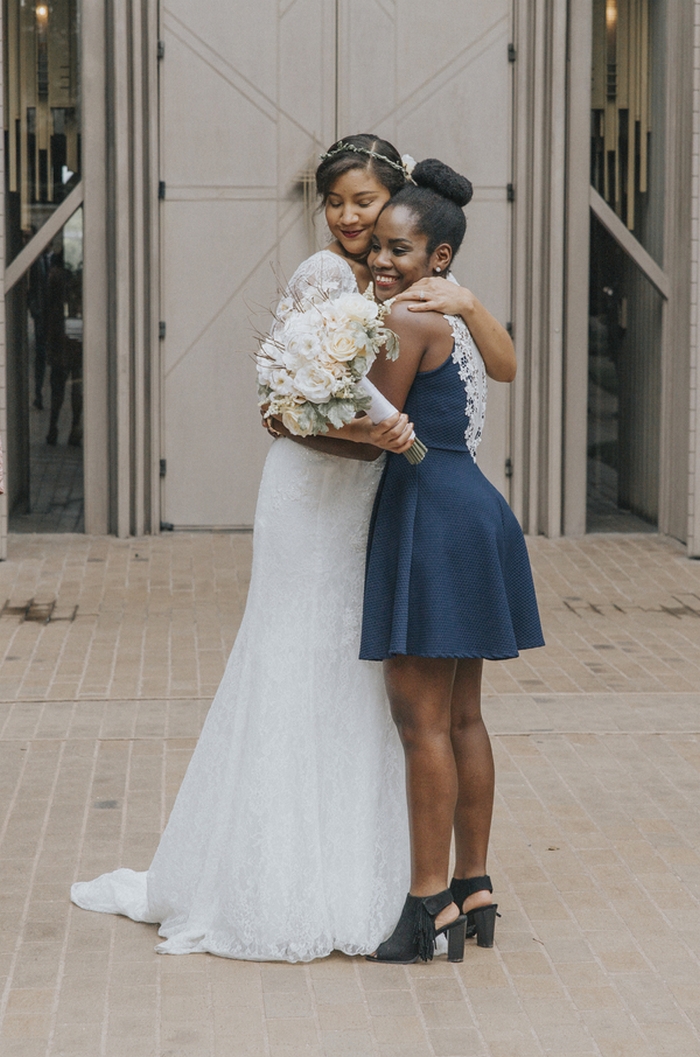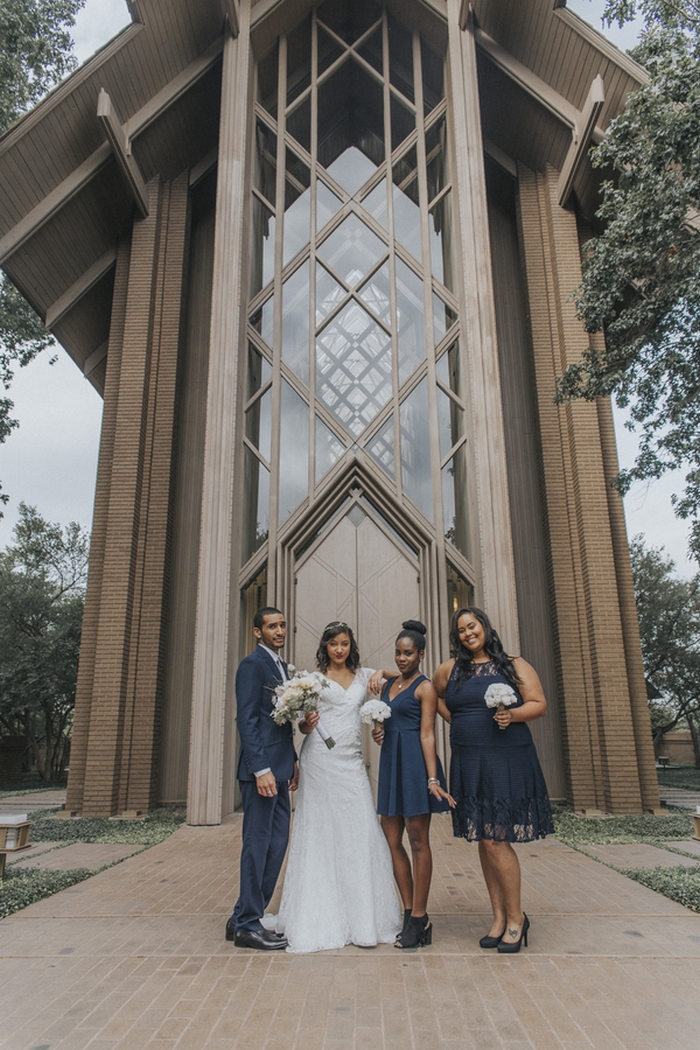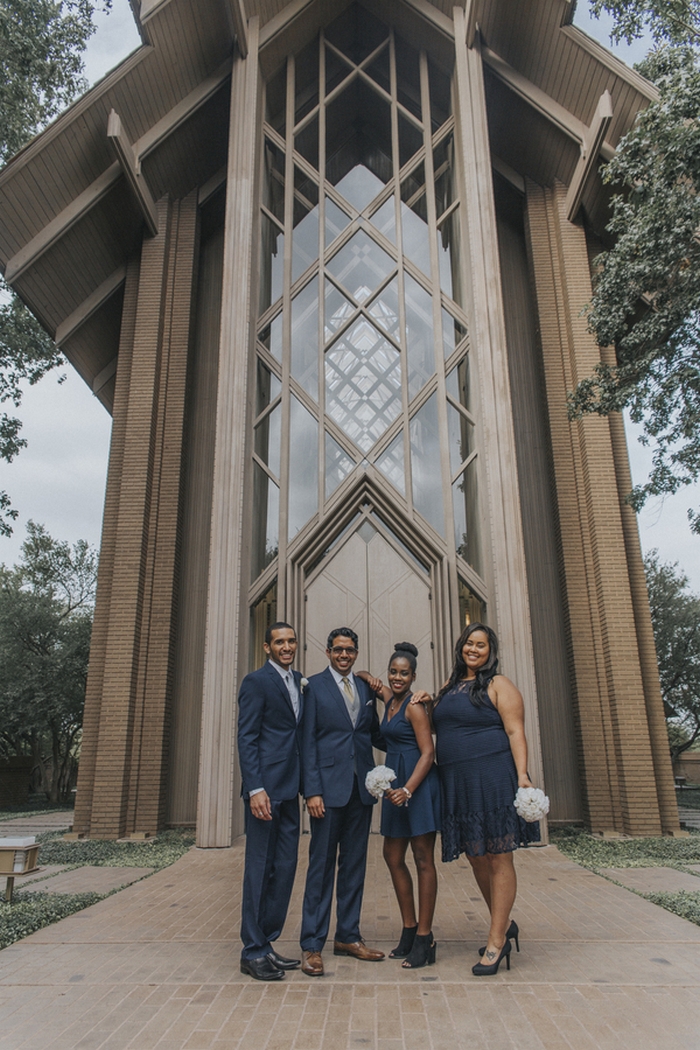 What was the best thing about having an intimate wedding? 
We didn't have to awkwardly meet new people at our wedding. Everyone who attended knew us and our story. It was so genuine.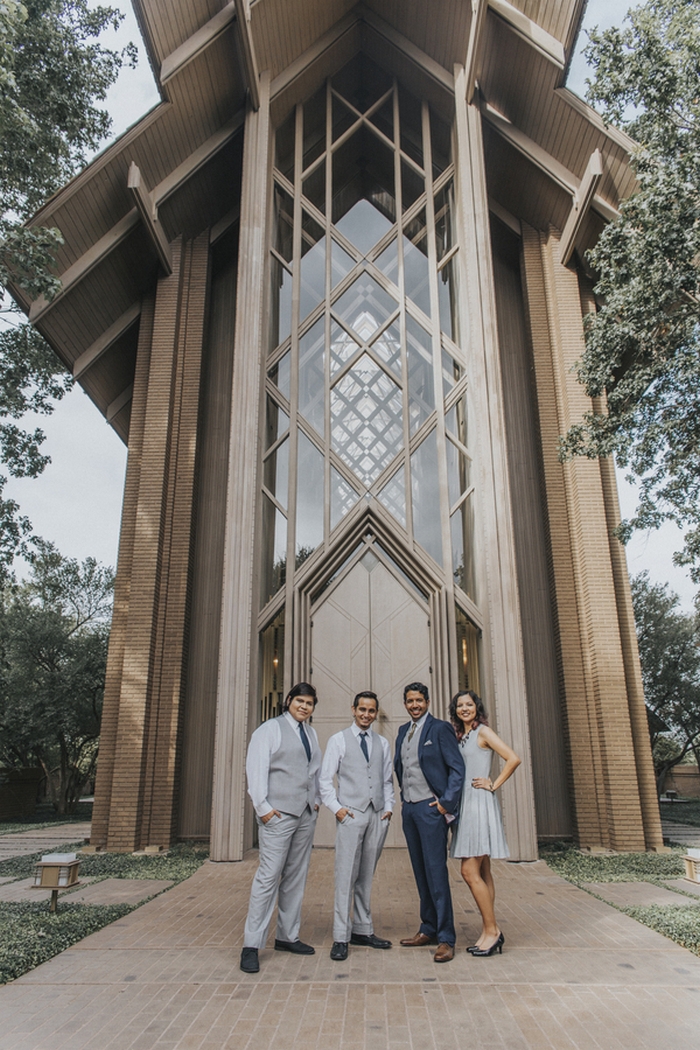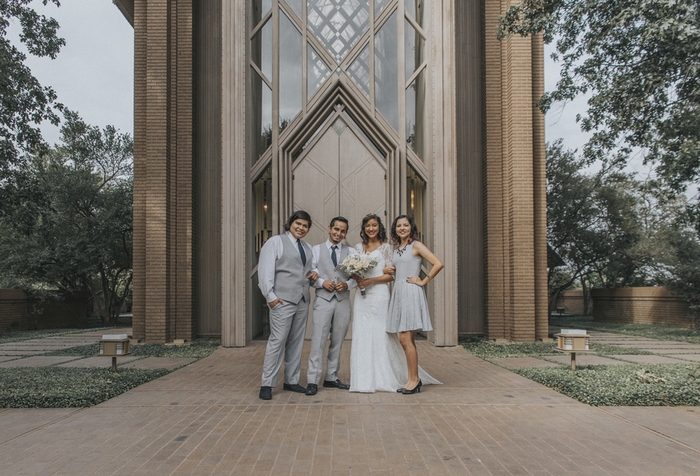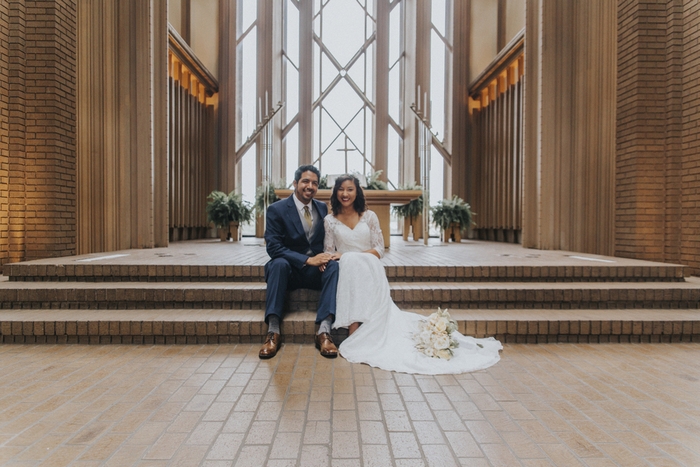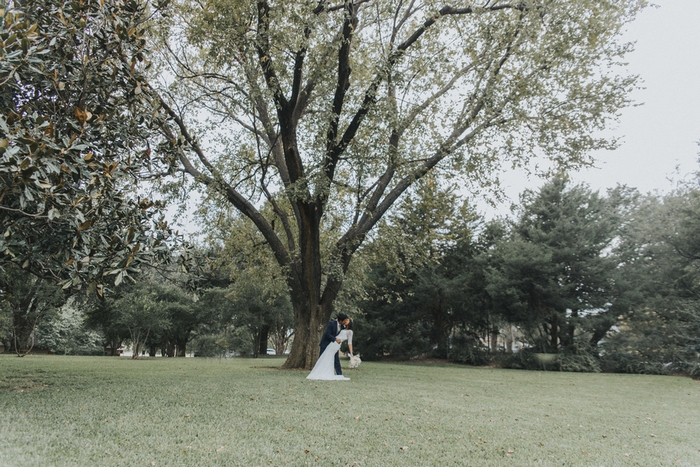 What advice do you have for couples who are considering an intimate wedding?
Be prepared to say "no". Not only to other people, but to yourselves. It's very easy to get carried away and before you know it, you're over budget, and over capacity. Think about who you want to share your wedding with. Those people will be in your wedding pictures forever, whether they stay in your life forever or not.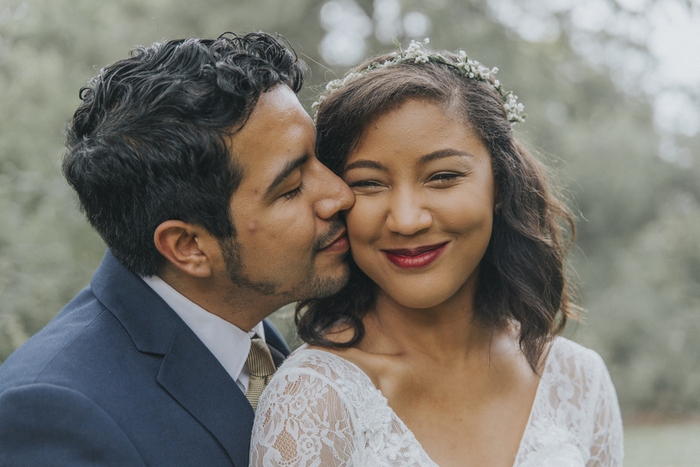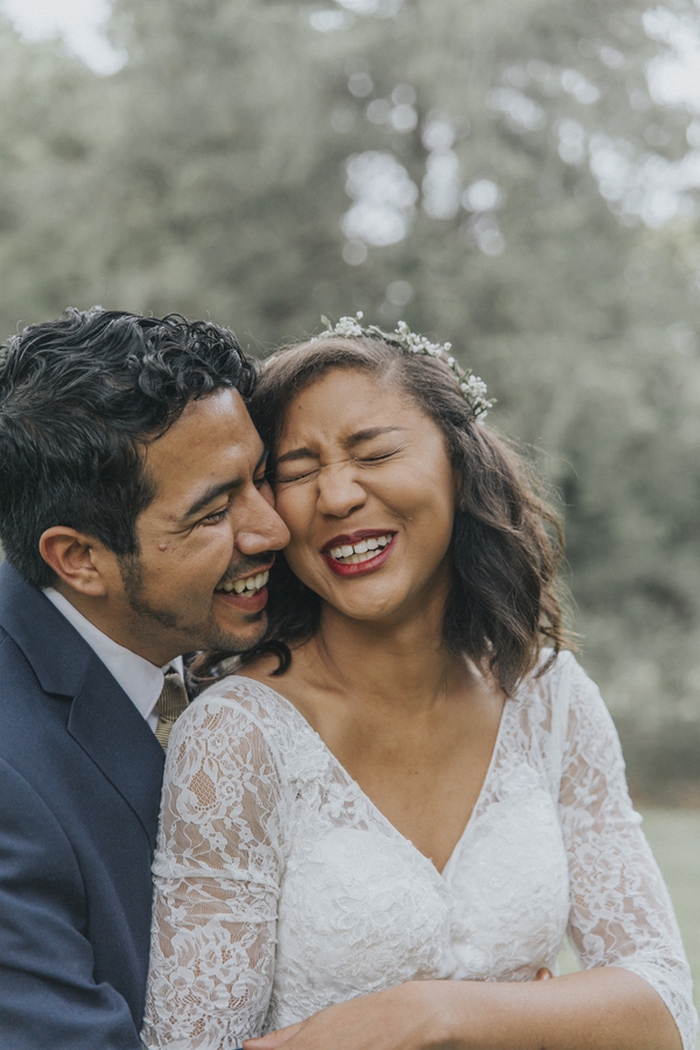 Save
Save
Save
Save
Save
Vendors:
Photographer:  Velvet Sage Photography
DJ:Jay Fox Productions
Musicians: Jenny Glass Harpist
Event Venue: Marty Leonard Chapel
Bakery: Sweet Girl
Officiant: Jeff Christensen of Jay Fox Productions
We DIYd everything else 🙂

Save
Save