Like so many of the couples we feature here at Intimate Weddings, Lindsey and Nick felt their wedding should be about the commitment that they were making towards one another, not about the superficial aspects of planning a large wedding.
"The day itself is a tiny sliver in the big picture of a lifetime of marriage. Who ever said we had to have a giant wedding with a million people around us in order to make the commitment official?," says Lindsey. "I hope to continue to see the popularity of elopements and intimate weddings grow because keeping the day intimate makes the day so incredibly special!"
With just their nearest and dearest at their side, the couple said their vows at the breathtaking San Pedro California, Point Fermin Park, followed by dinner at the same restaurant that Nick proposed.
Thanks to Mandilynn Photography for capturing this elopement so beautifully!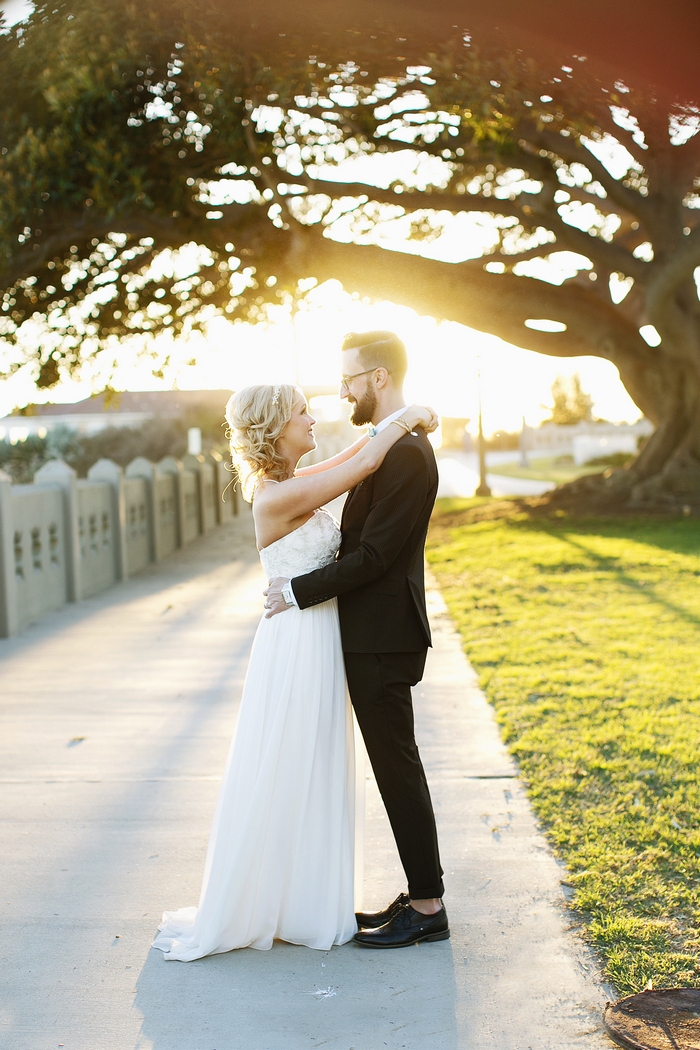 Lindsey, 32 years and Nicolas, 36
Location: Redondo Beach, California
Wedding Date:2/6/16
Number of Guests: 20
Wedding Cost: $2,600 which included photographer, park permit for ceremony location, chair rental, videographer, flowers, hair/makeup and dinner. We are very fortunate in that we have many talented friends who really helped us out. We got the flowers at cost and a friend who is an amazing event planner made the bouquets and boutonnieres for us as a special favor/wedding gift. Also, a friend who is an incredible hair/makeup artist graciously did my hair and makeup as a wedding gift. Our photographer was amazing and worth every penny! She shot our wedding without the help of a second photographer because our wedding was so small (which she did brilliantly) and that did help cut costs for us. If we were not so lucky in that respect, we probably would have made the bouquets and boutonnieres ourselves! We feel very lucky that we were able to call in a few "favors" but we would have worked hard to cut costs either way. The day was about the commitments we were making to each other, not centerpieces and a ton of decorations, favors, etc.
Wedding Ceremony Location: San Pedro California, Point Fermin Park
Wedding Reception Location: Buona Vita Trattoria, Hermosa Beach California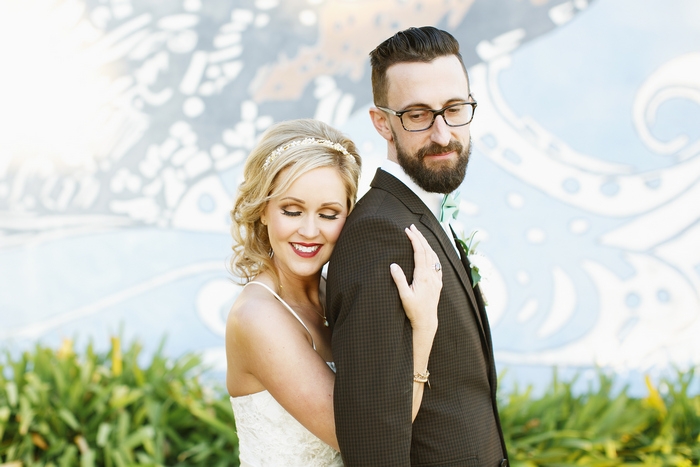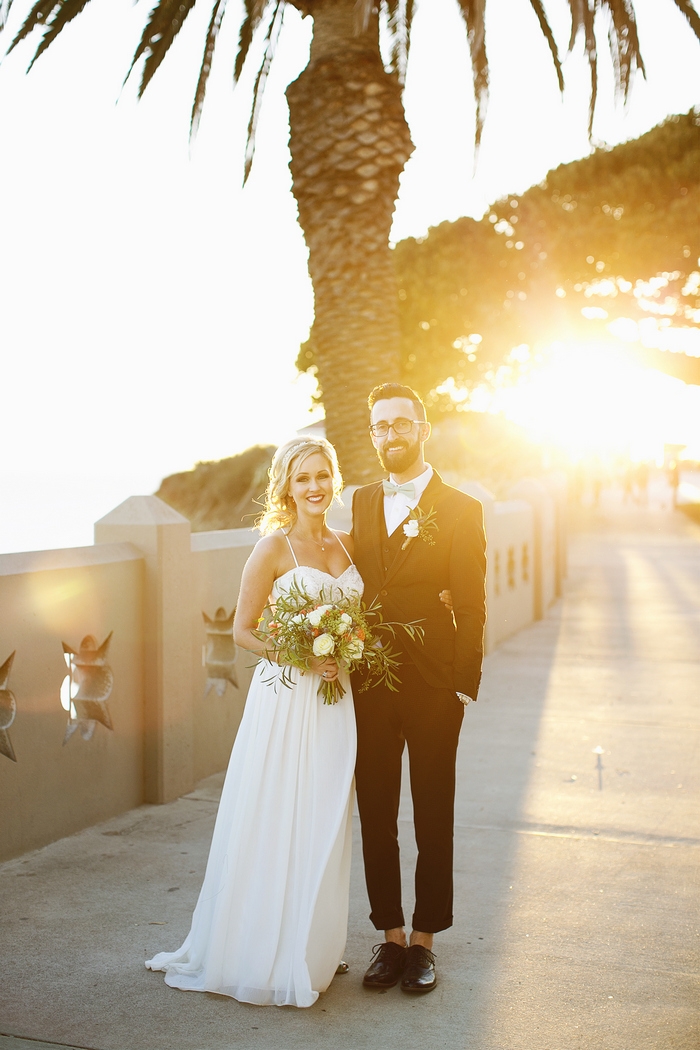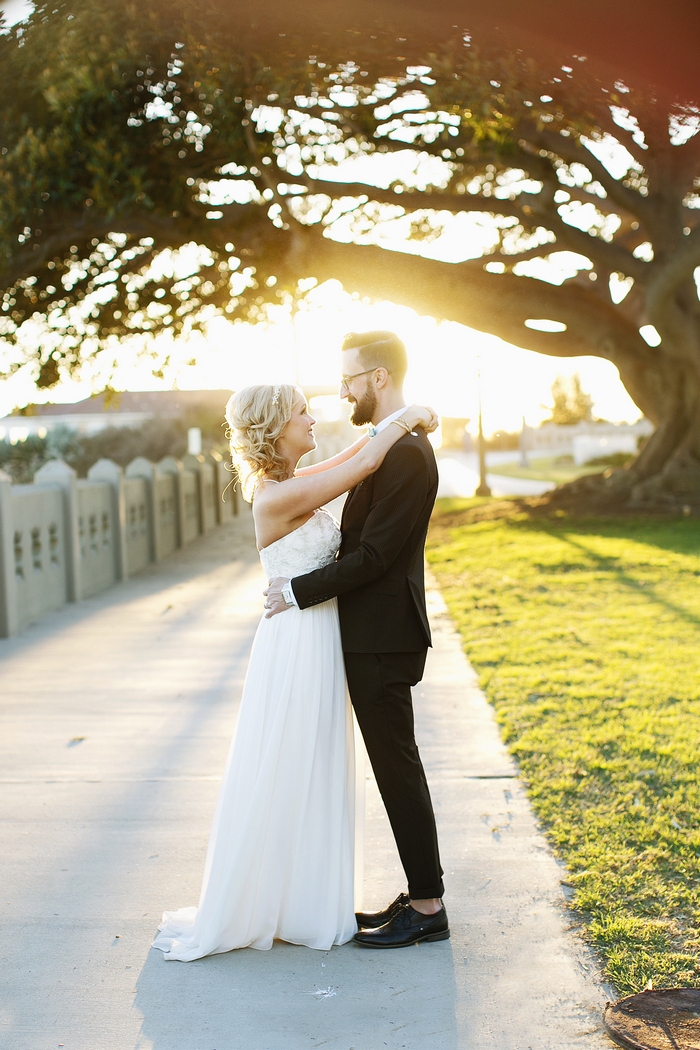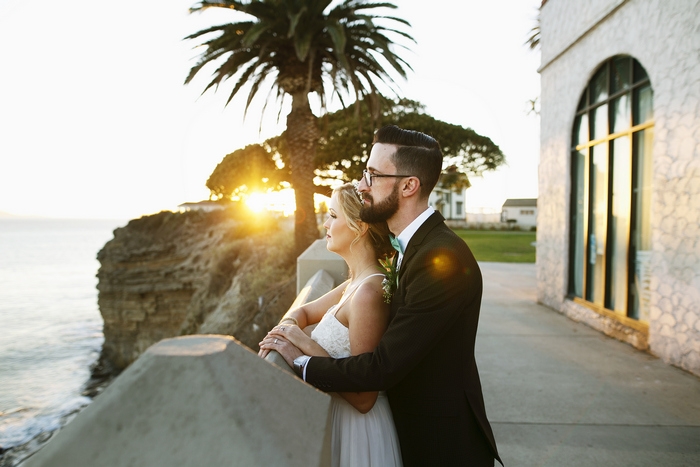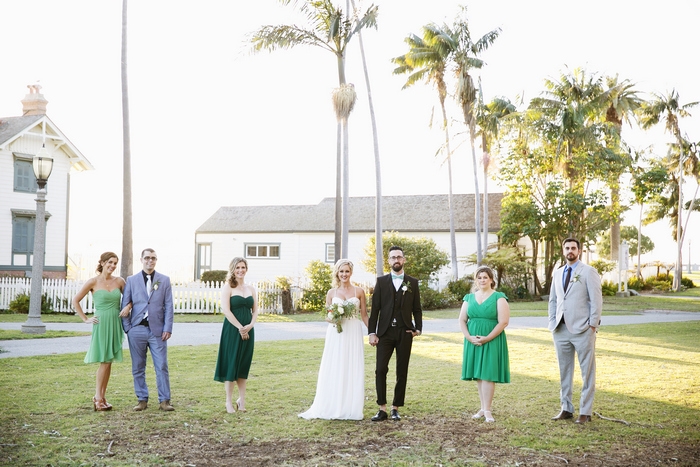 Why did you have an intimate wedding?
A big wedding was not something either of us were ever interested in having. The idea of a giant expensive party to celebrate our commitment to each other just didn't make sense to us or really felt like us. We wanted to really take in the day and focus on the commitments to each other and we felt the only way we would be able to savor every minute of it, was to limit the audience. Neither of us crave being the center of attention so eloping with just immediate family present was really the only way to go for us. We never envisioned it any other way. In fact, we went an extra step and kept it secret from friends and extended family and surprised everyone with an announcement/party invitation in the mail while we were away on our honeymoon. We were able to focus on each other without any distraction from anyone from the planning process to the ceremony itself.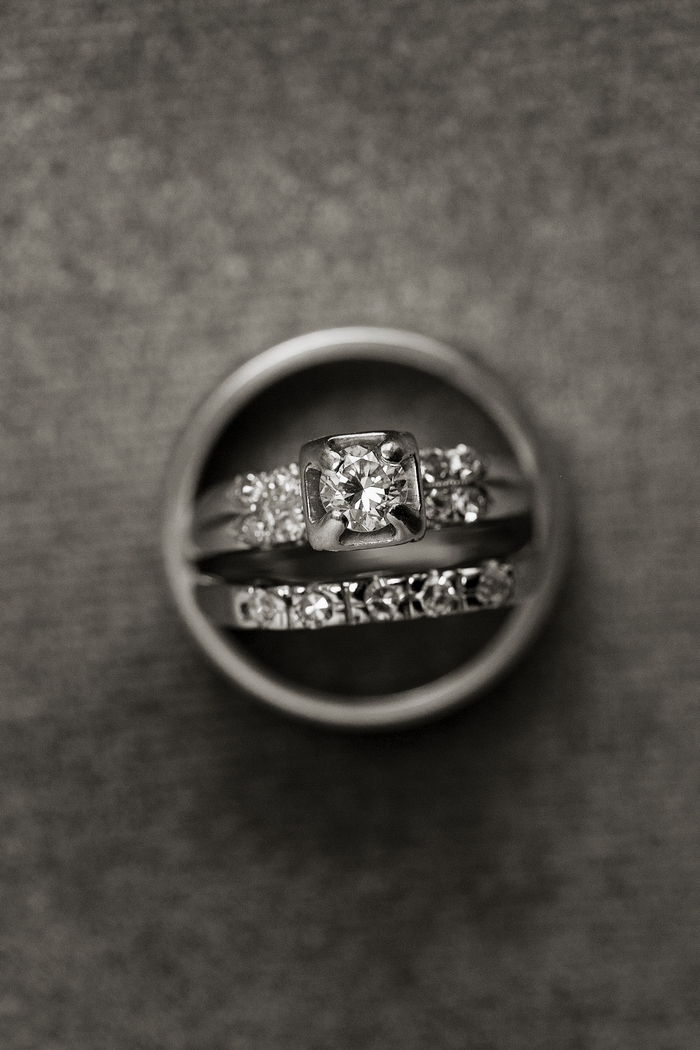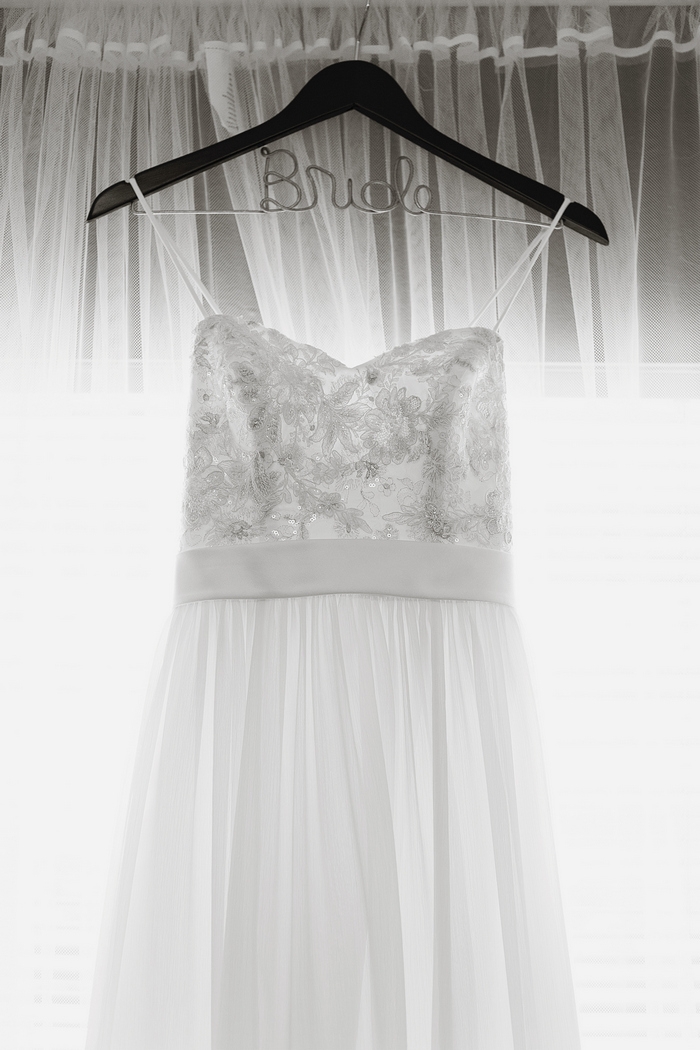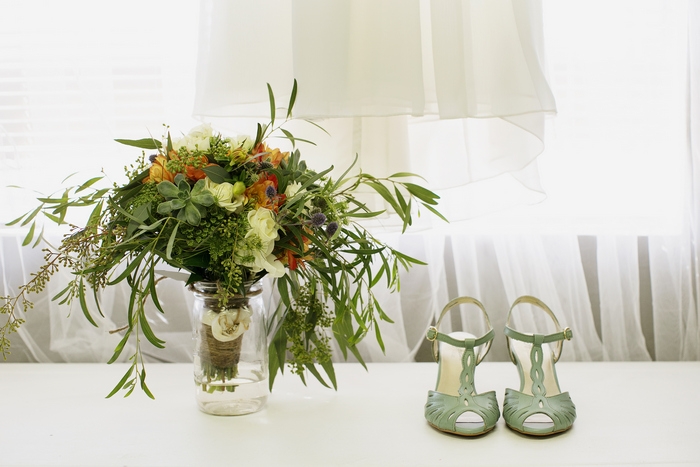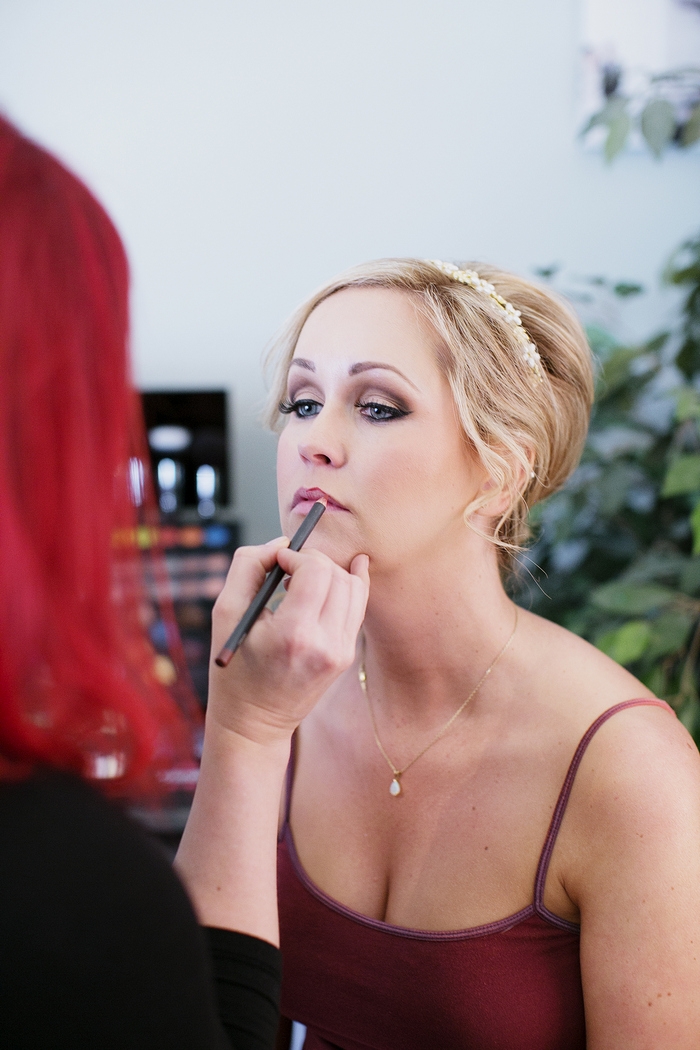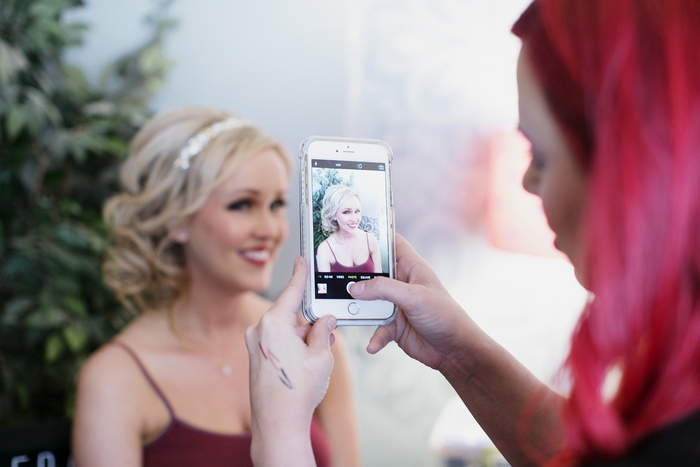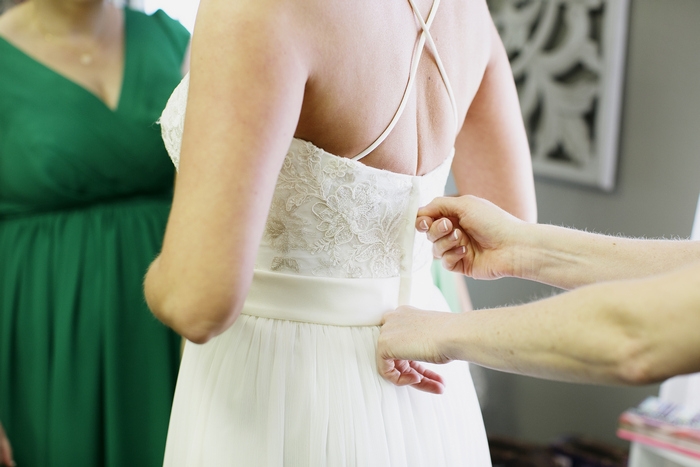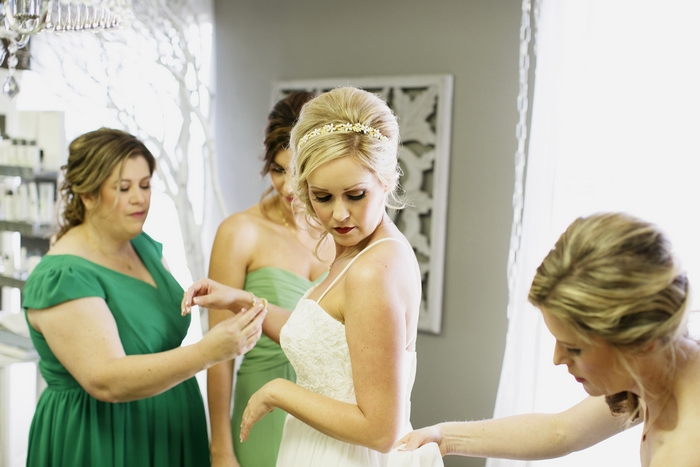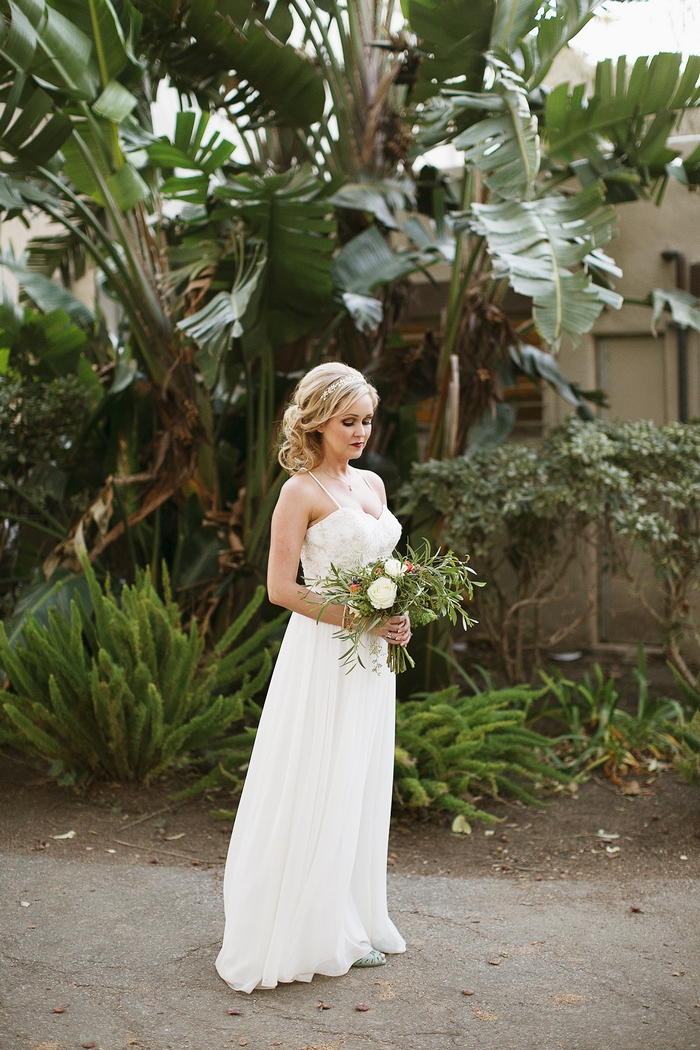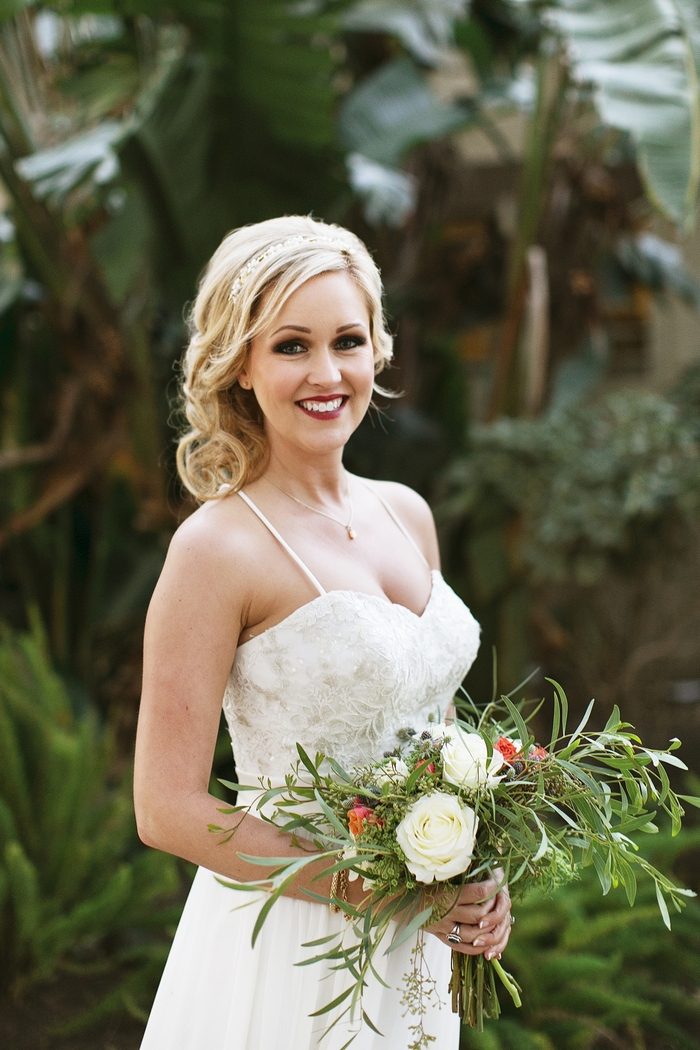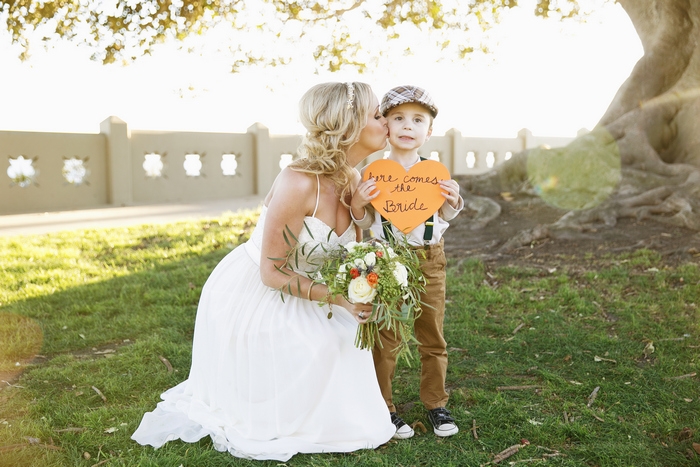 What are some the challenges that you faced planning an intimate wedding?
The most obvious challenge was to not talk about the planning with friends and extended family but it actually turned out to not be that hard. We didn't particularly love talking about all the processes in wedding planning….we were much more interested in being committed than the glitz and glamour of the day. The other challenge was making sure that no family posted wedding pictures on social media prior to us breaking the news. We made sure to be very straight forward with our family about our wishes from the beginning and everyone was very respectful. It is crazy to think how much effort it takes to keep things quiet these days 🙂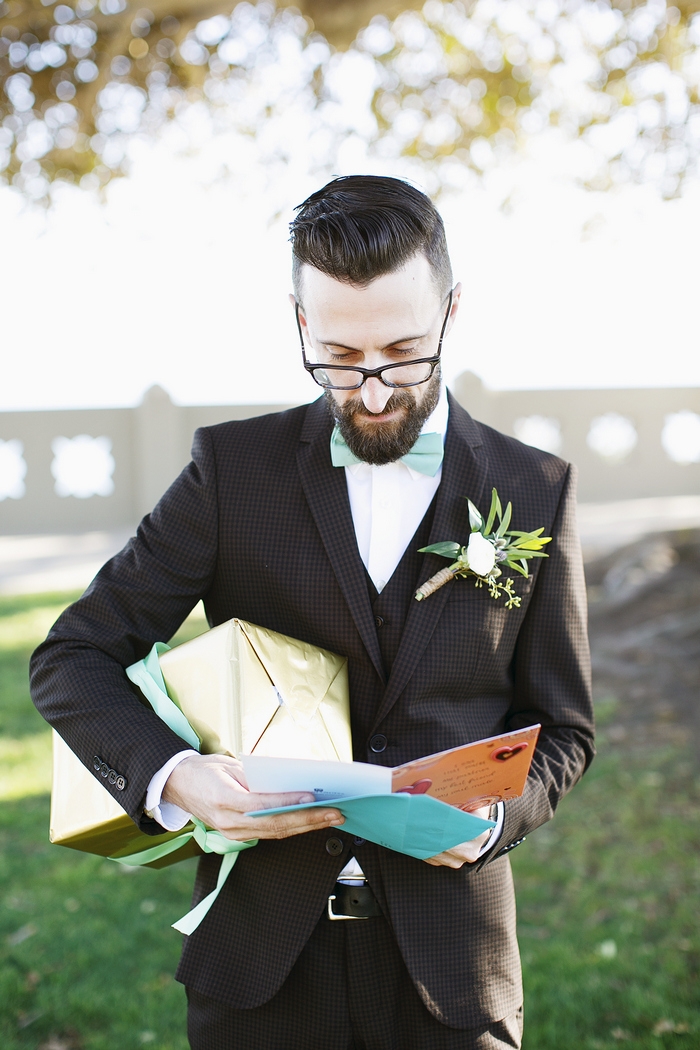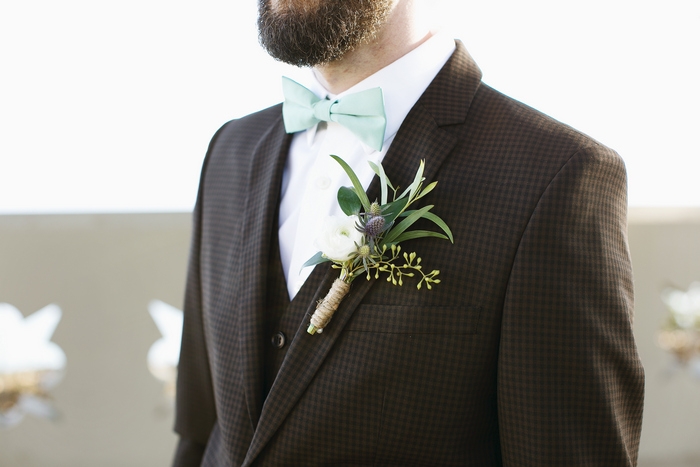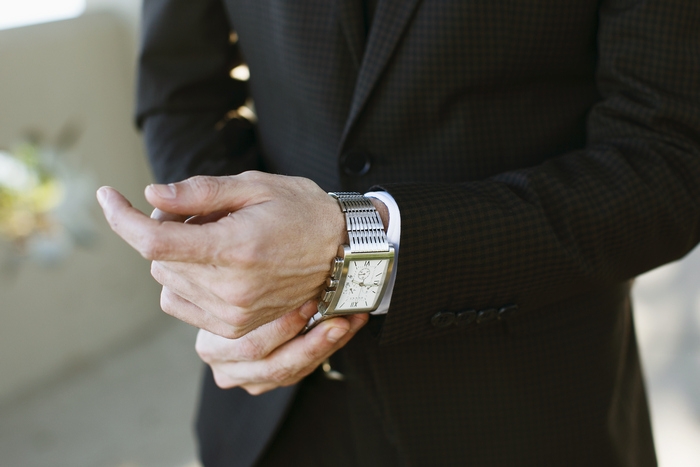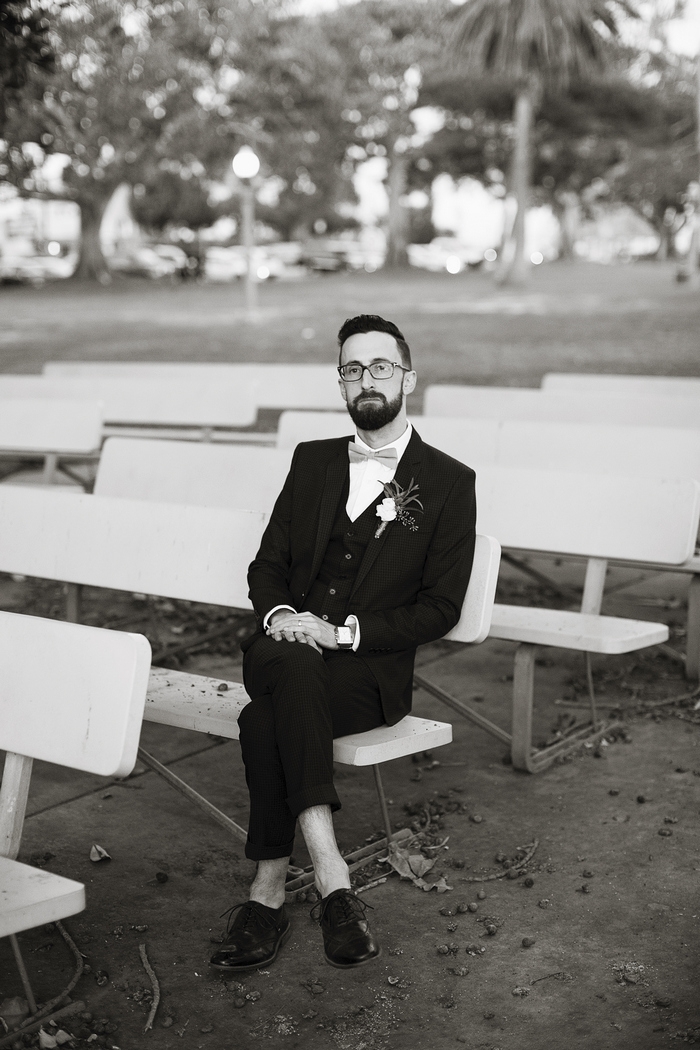 Was it difficult to pare down the guest list?
No, it wasn't difficult at all. After we decided that we wanted to have at least our parents and siblings with us, it was easy to create a list that worked for both of us. We knew, to be fair that neither one of us were going to invite friends; it would be family only.  My mom passed away when I was a teenager so I got to invite an aunt to come and also a cousin that I am very close to. My husband coincidentally has an aunt and two cousins that he is close to so we were able to keep it even on both sides.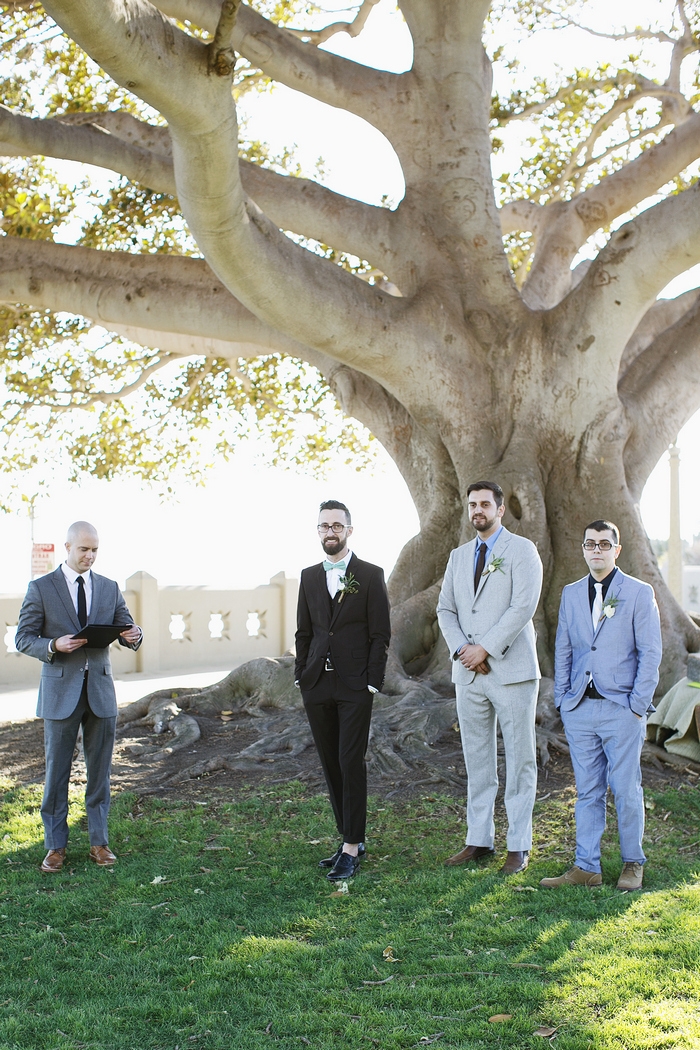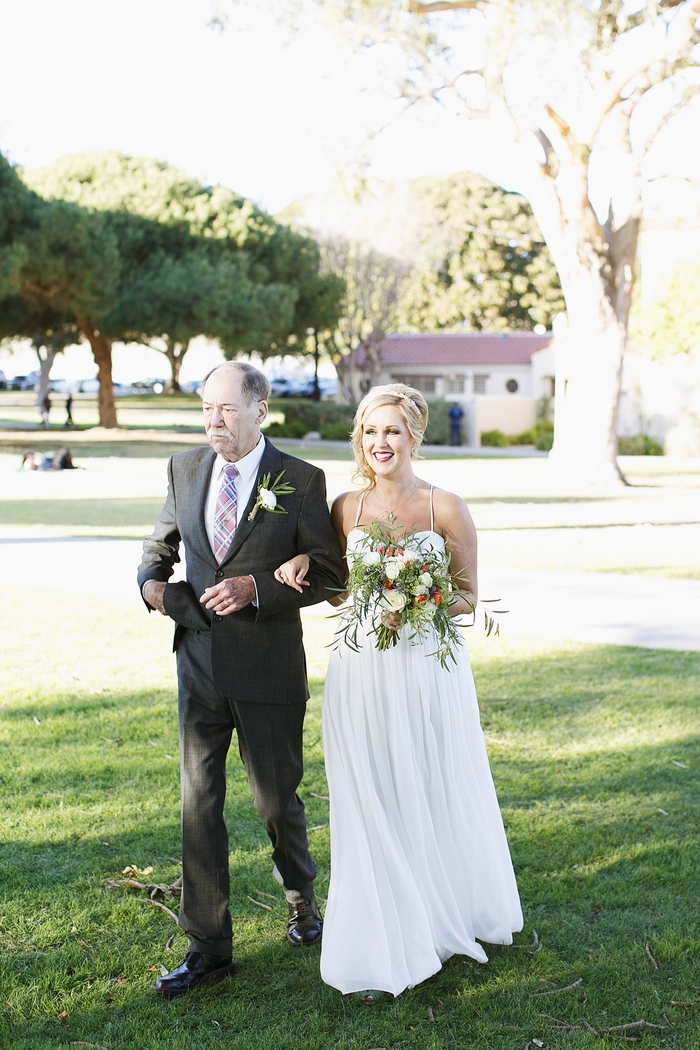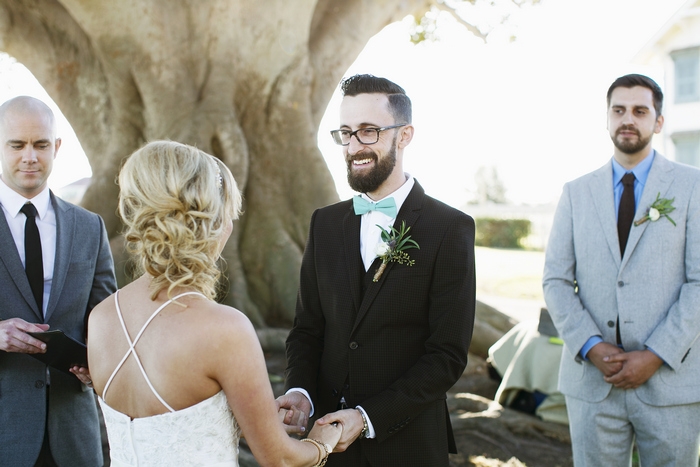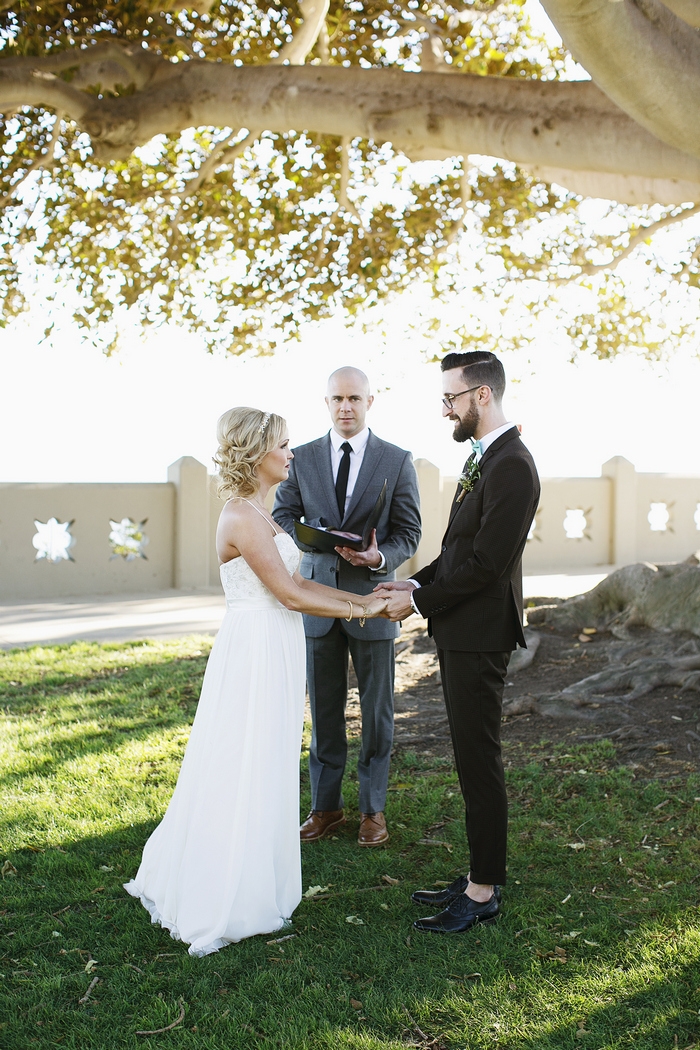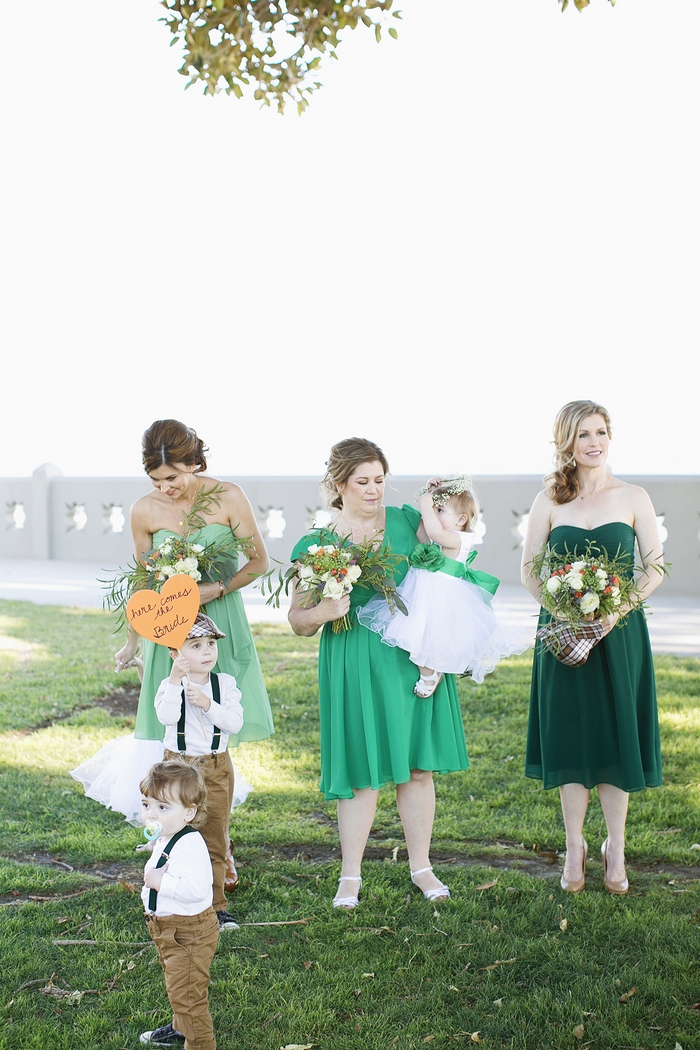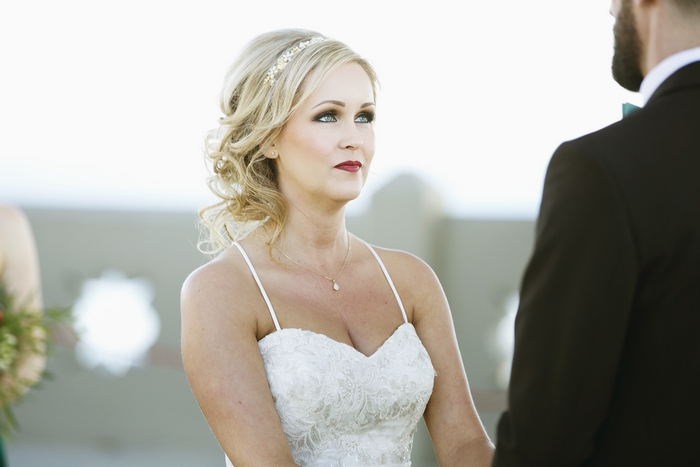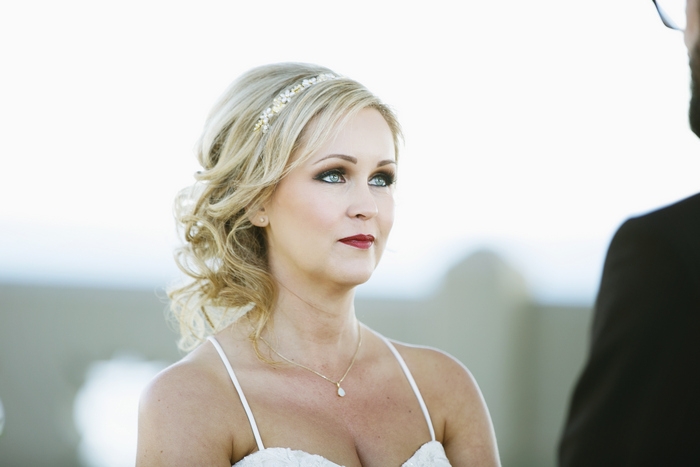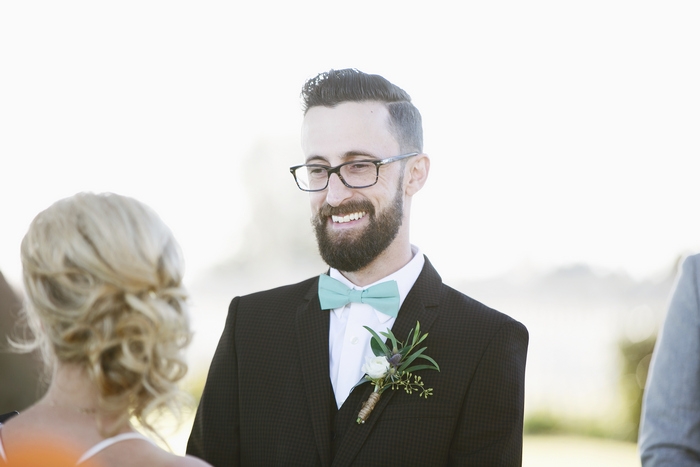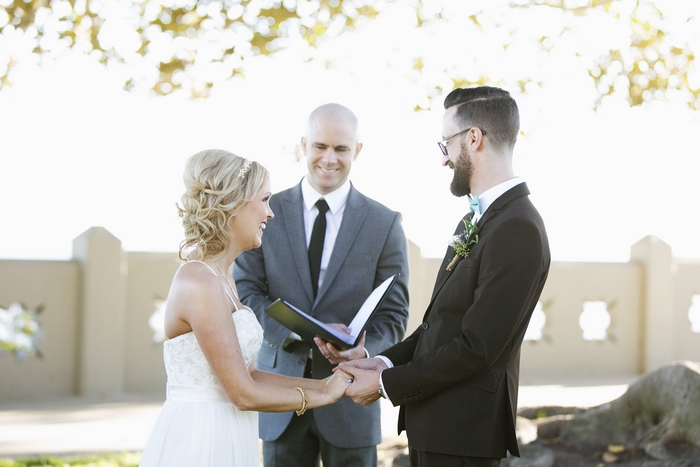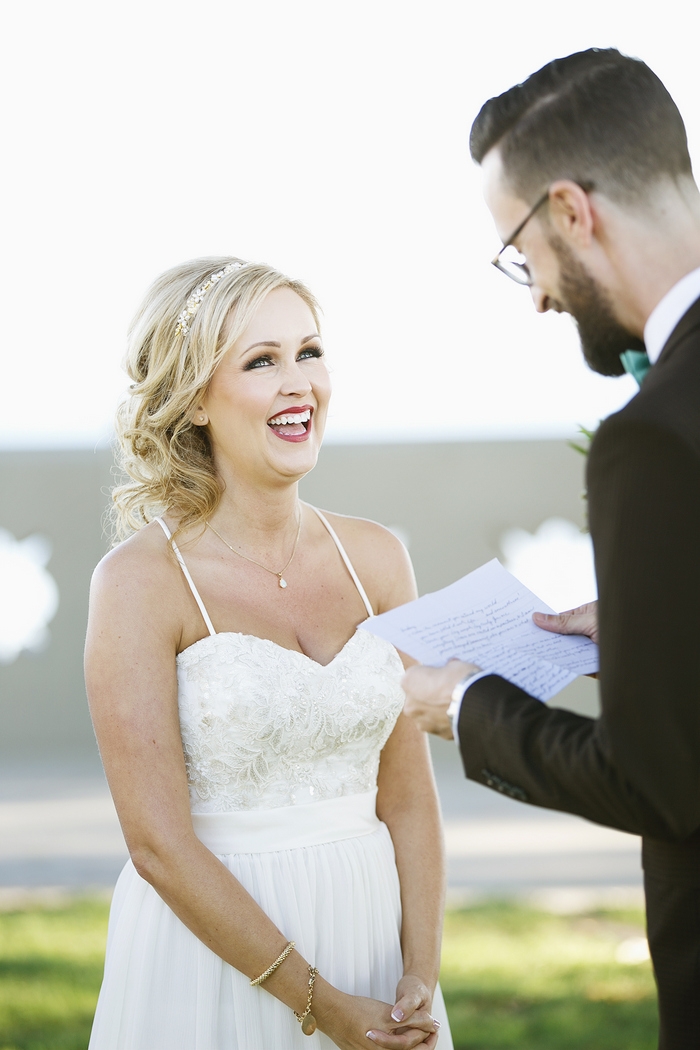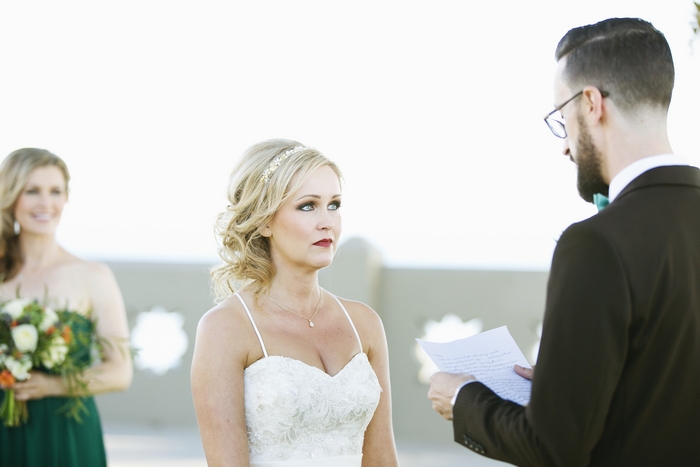 Did you have any 'issues' with the small guest list from friends and family? If so, how did you address them?
No, not really. We sent out the announcement/party invite while we were away on our honeymoon and came back to a lot of shock of course but everyone was very congratulatory. We had our casual "open house" style gathering about two months after we got married so it gave everyone time to digest the fact that they didn't get to see the wedding ceremony itself and look forward to the celebration. There were a couple of friends I met up with after who wished they could have seen me in my dress but we had amazing photos and a short video we were able to share at our gathering. Having the casual party after being married gave us the best of both worlds. Friends and family were able to come together to celebrate but all the pressure and stress was off the table. Besides, most people like the party portion the most anyhow!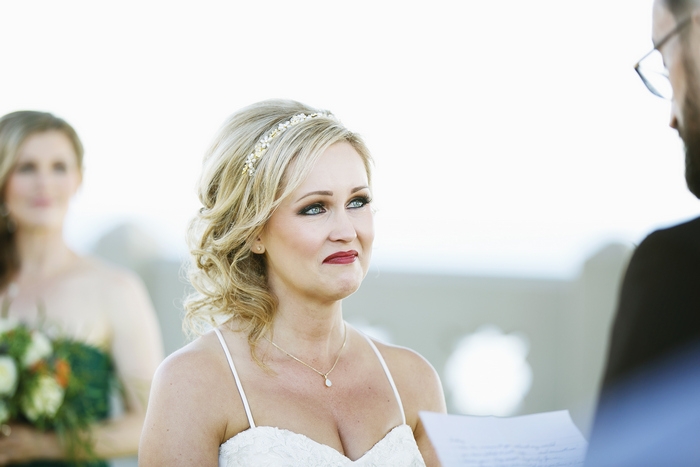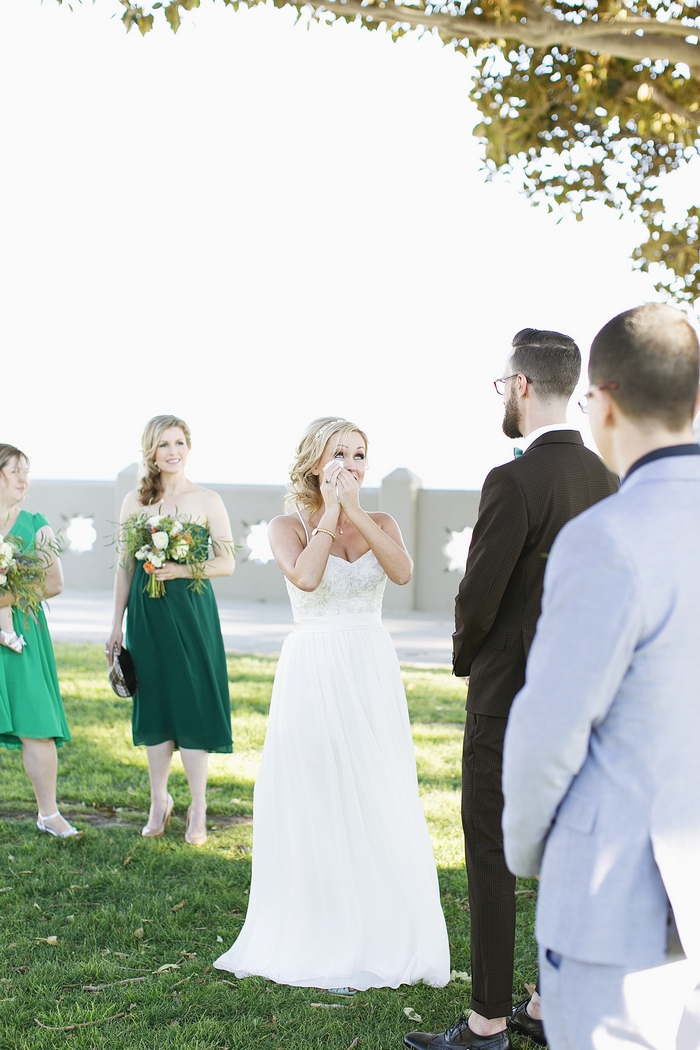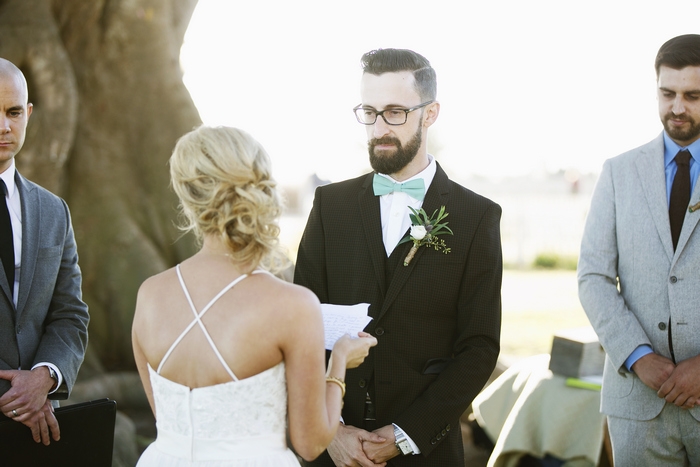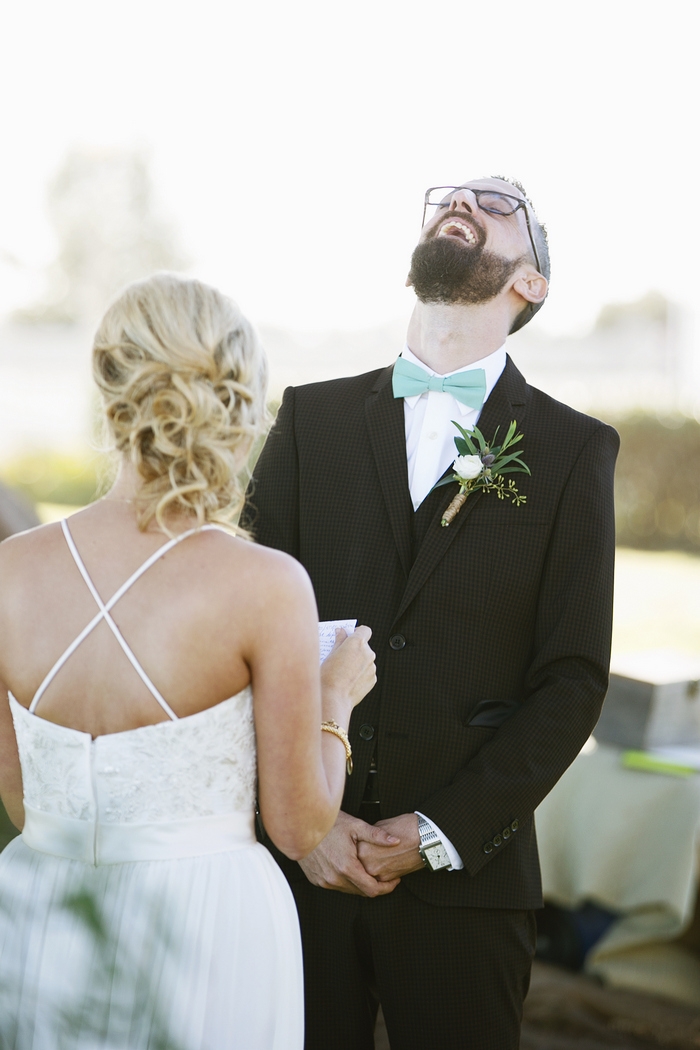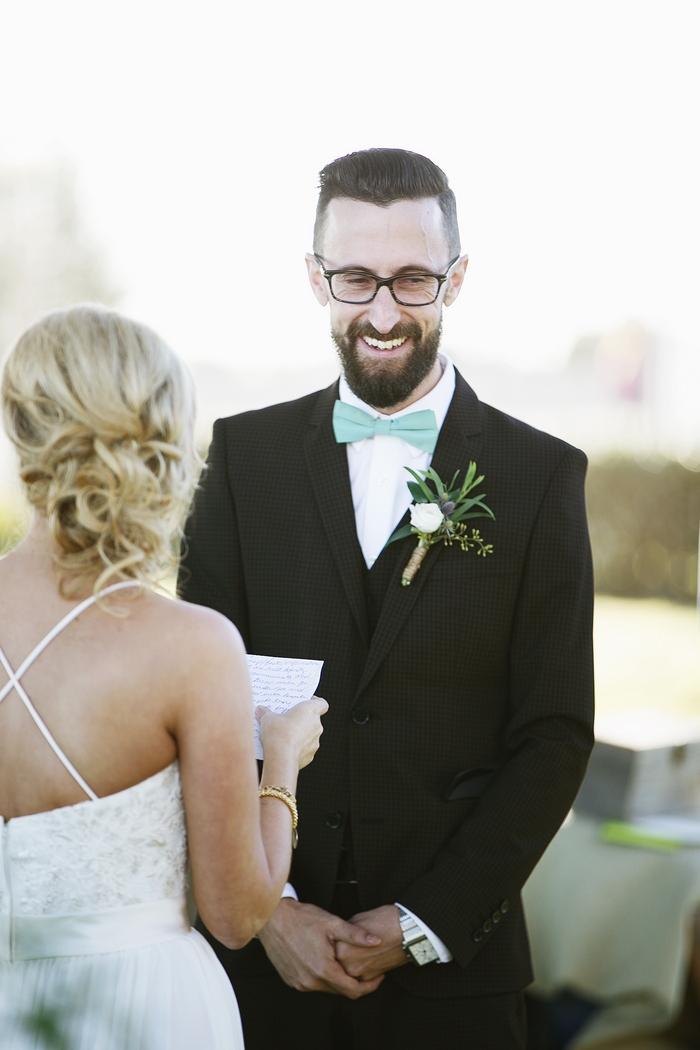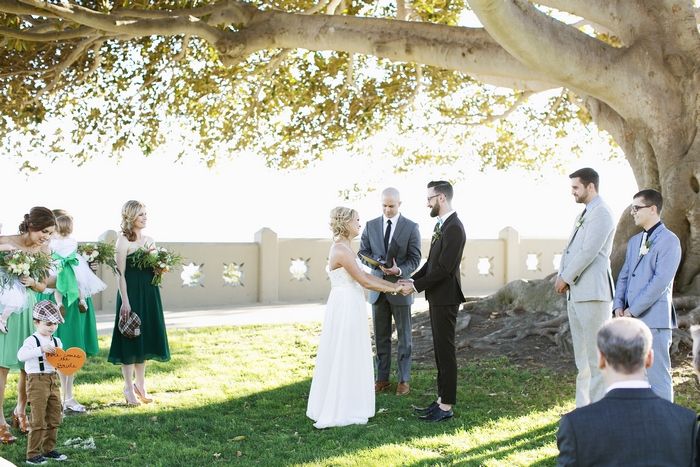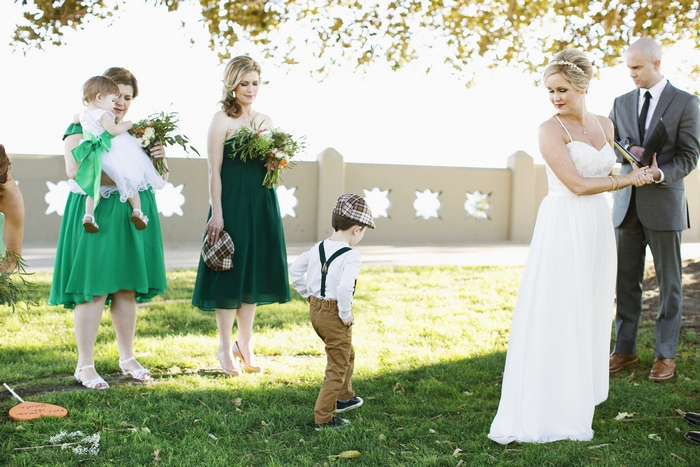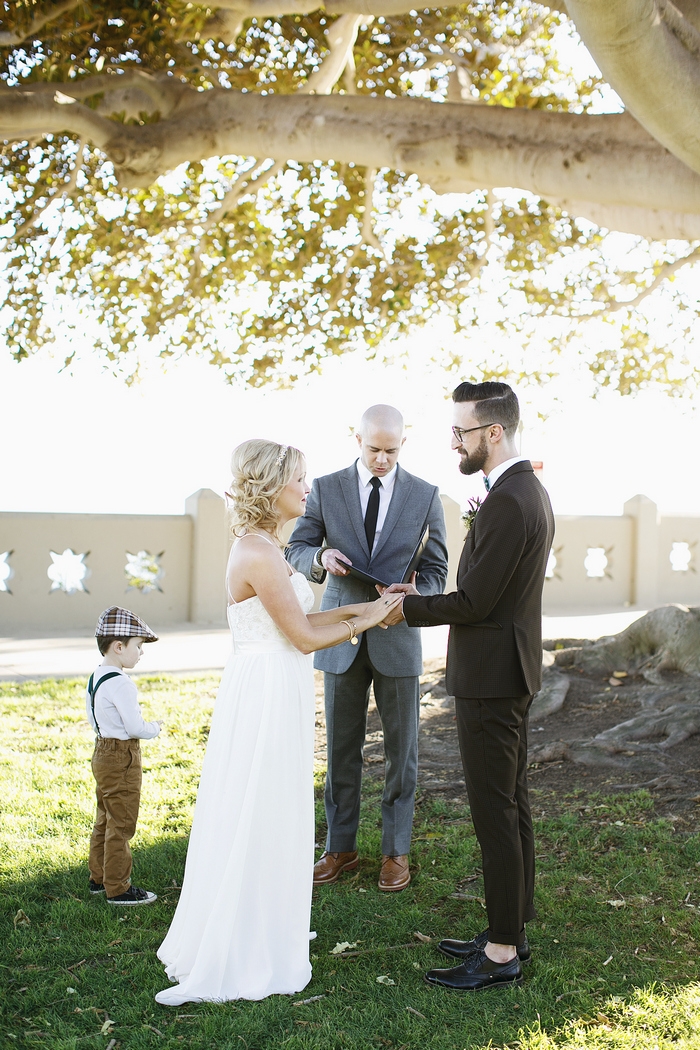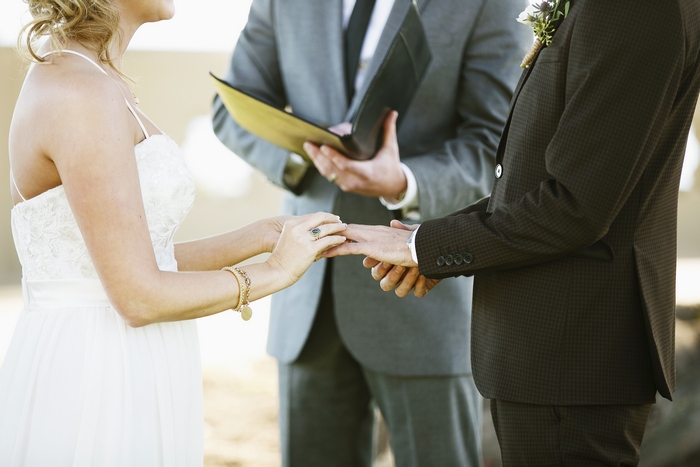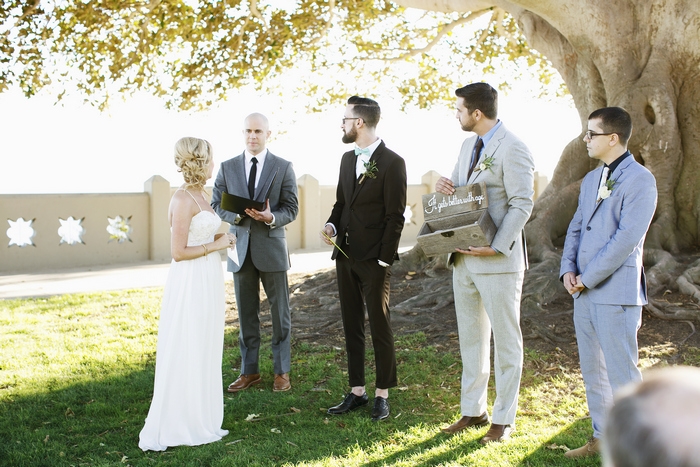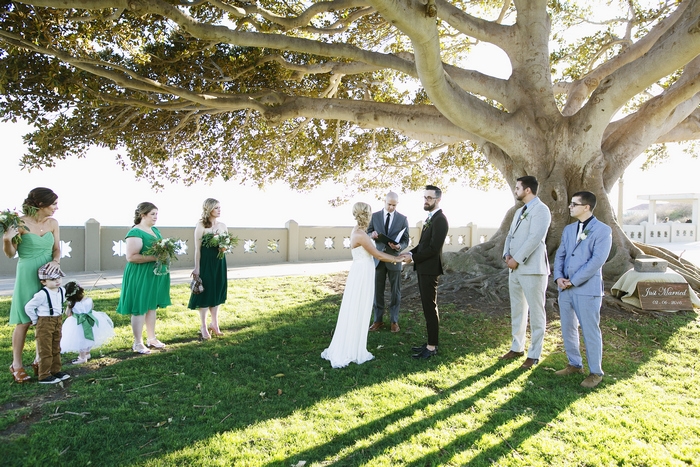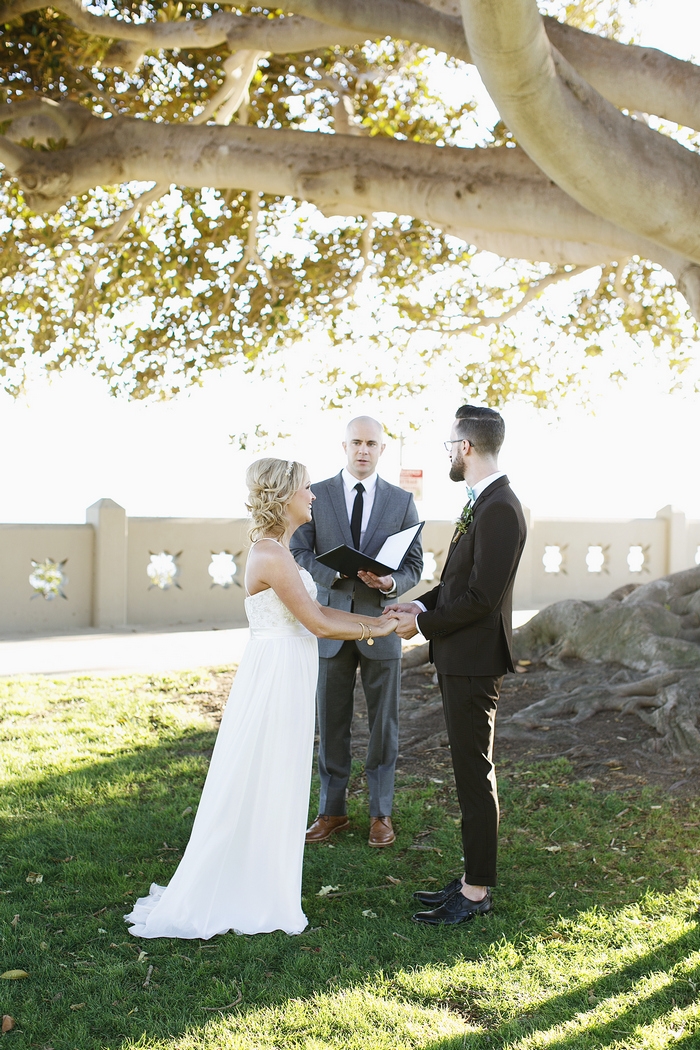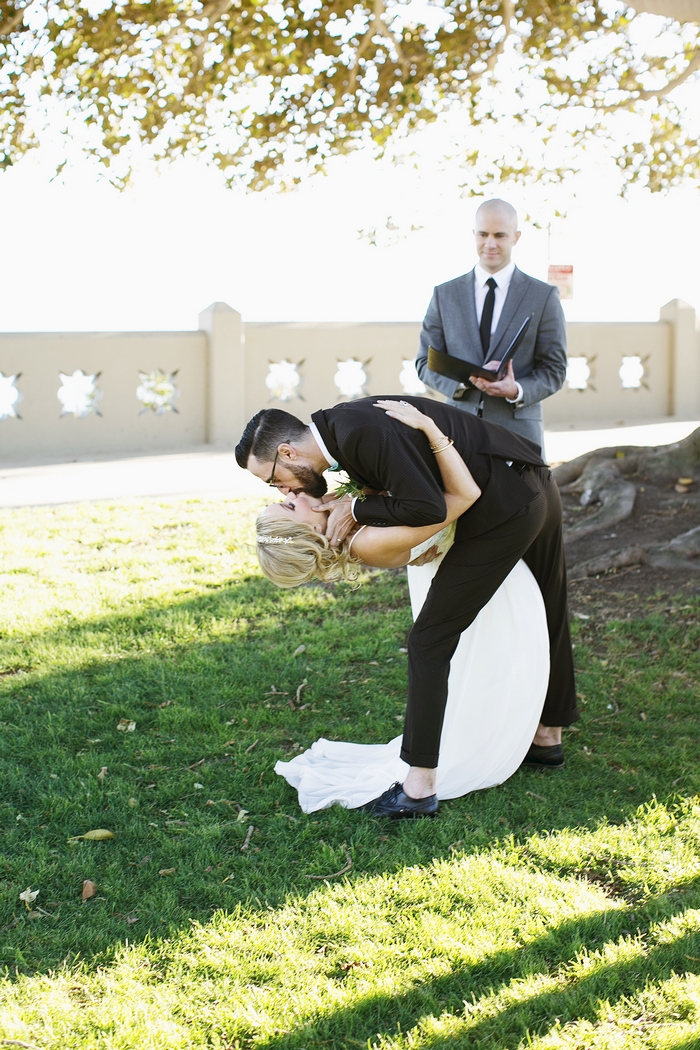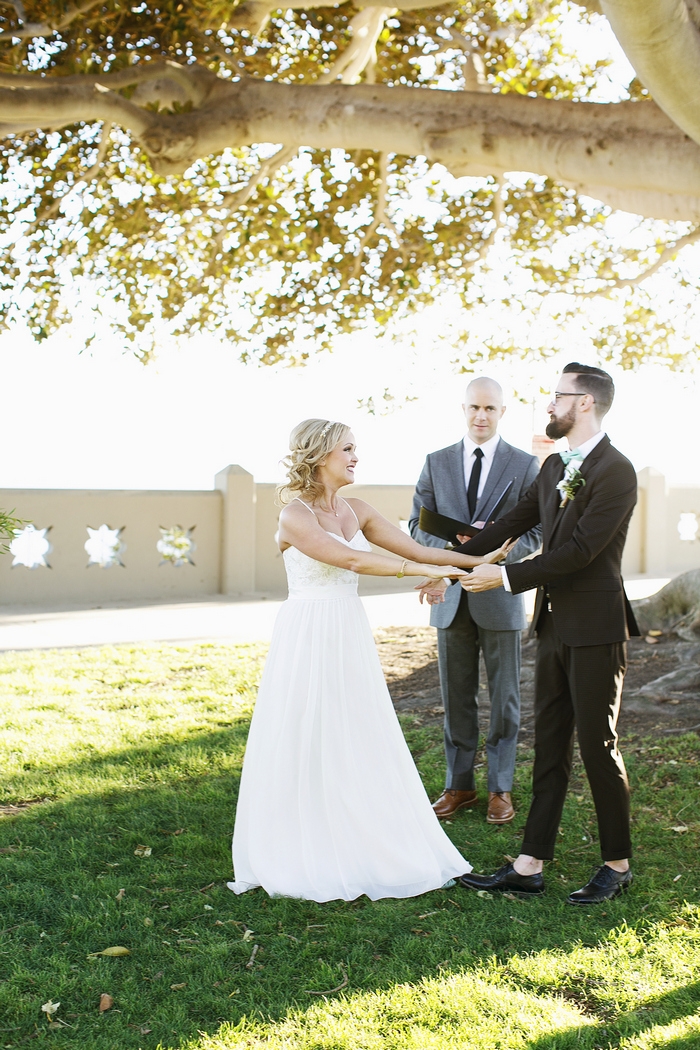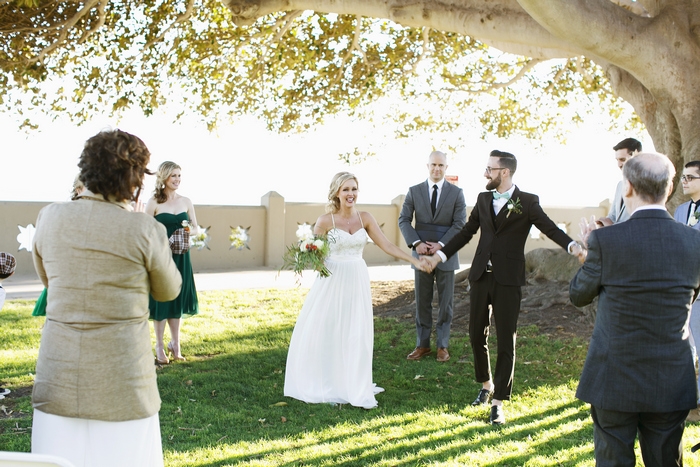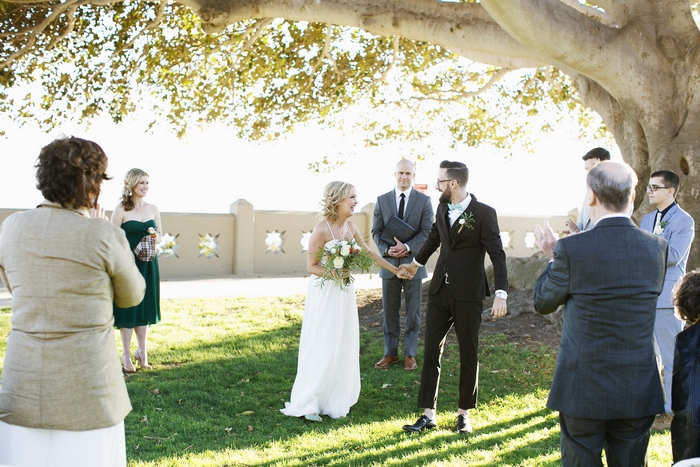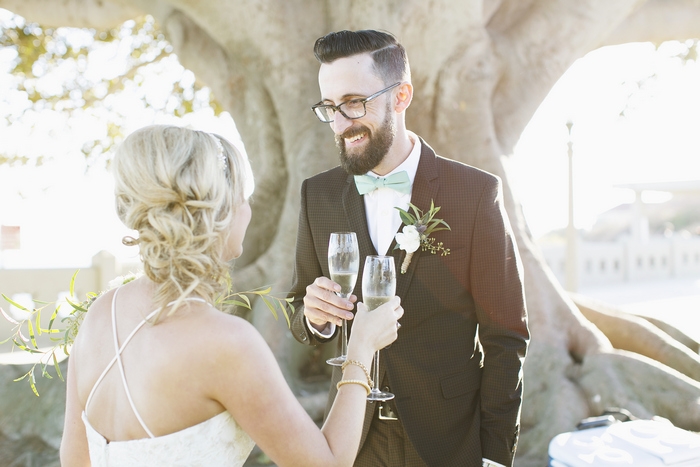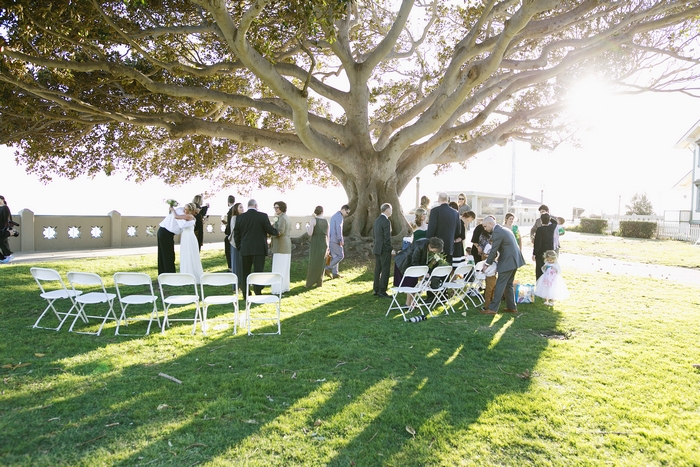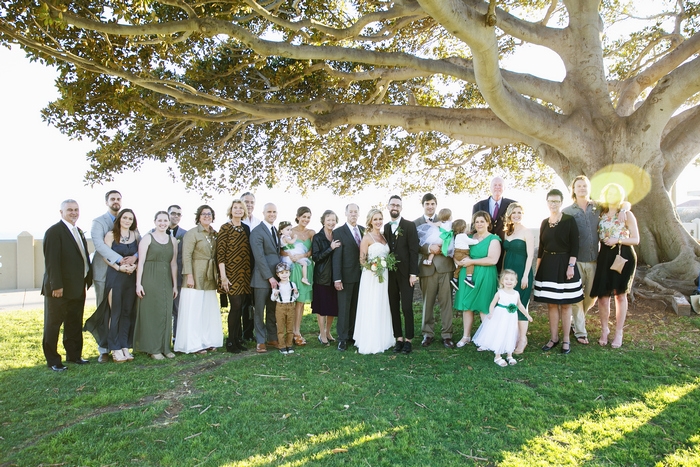 What were the highlights of the reception?
We didn't have a formal reception. We went with our family to a restaurant that was very special to us. It was where we had our first date and where Nick proposed, so it only seemed fitting to have our wedding meal there. We had each couple bring a bottle of wine with them to the dinner so we all were able to share family style. We also made my grandmothers pie for dessert to have something extra personal with our wedding meal. I know it may seem strange to create your own wedding dessert but it was so good and there were NO complaints! We also were able to share my husband's last bottle of wine from when he lived in Italy, it was a perfect way to end our special day. Actually getting to eat, relax and talk to each other was also a huge plus!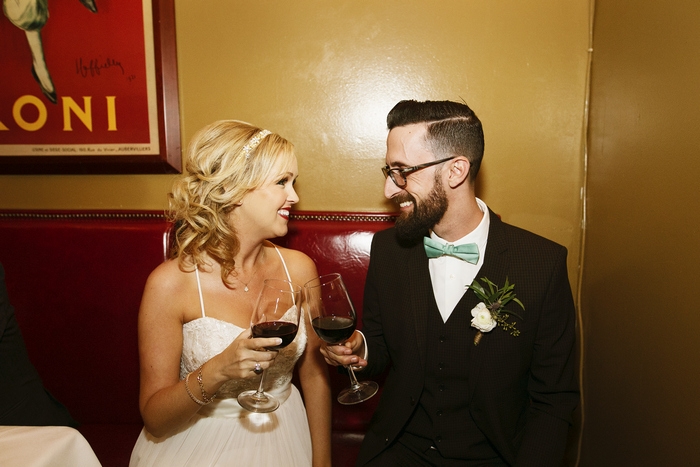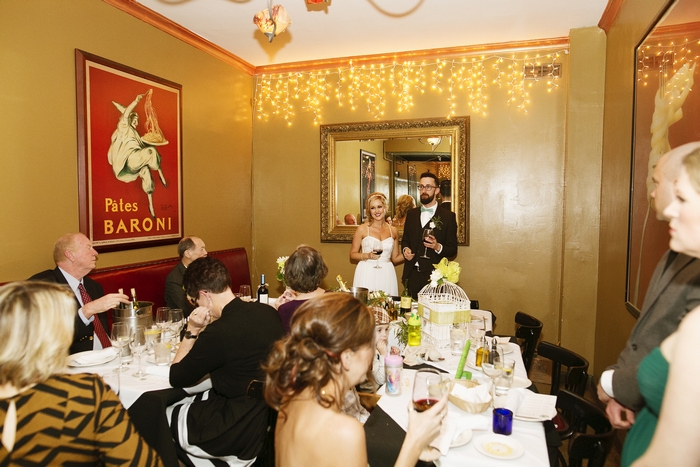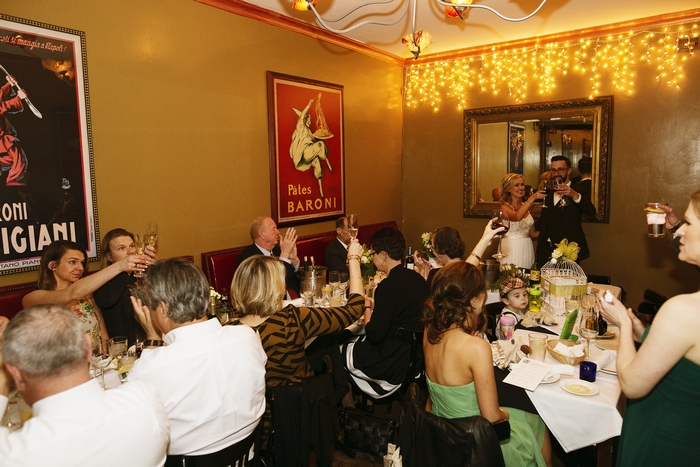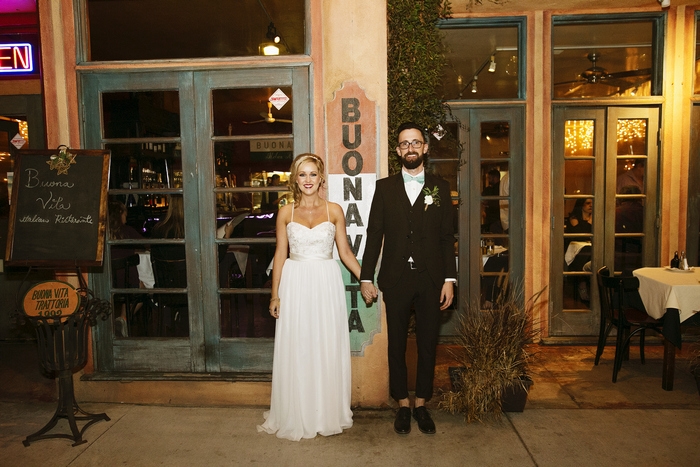 What was the best thing about having an intimate wedding?
NO STRESS! It was a beautiful day on our terms, our timeline and our desires. It was so great to have so much flexibility and freedom to take a few extra pictures and actually spend time talking with each other without being pulled a million directions. We would not have had it any other way!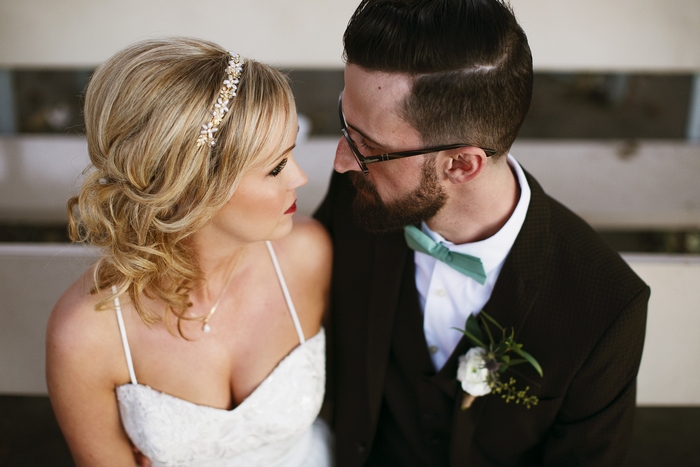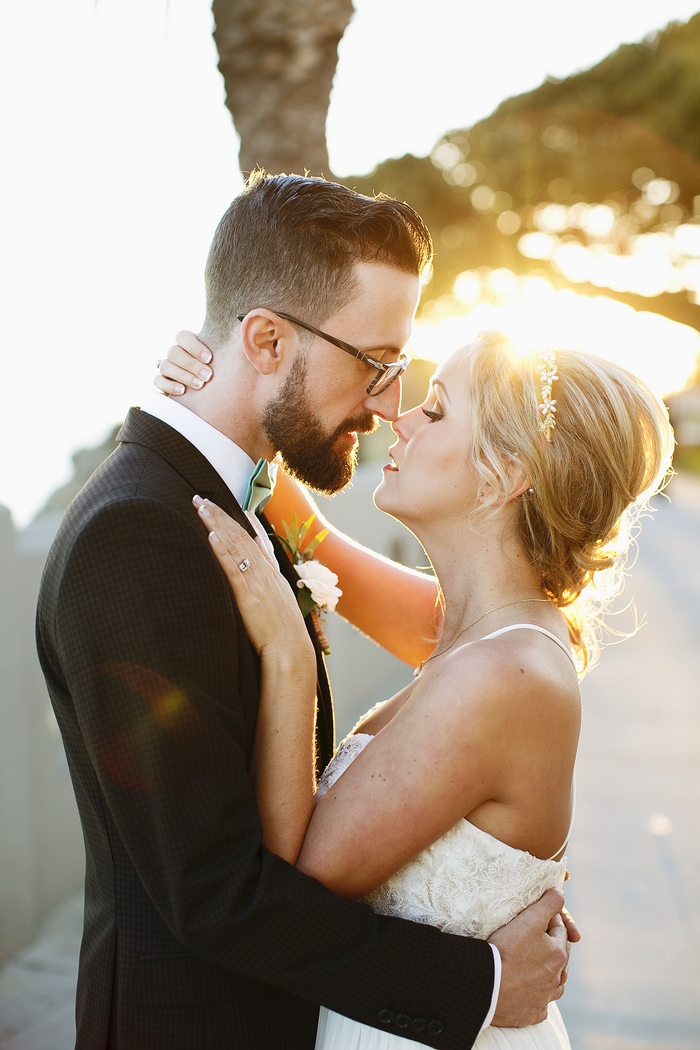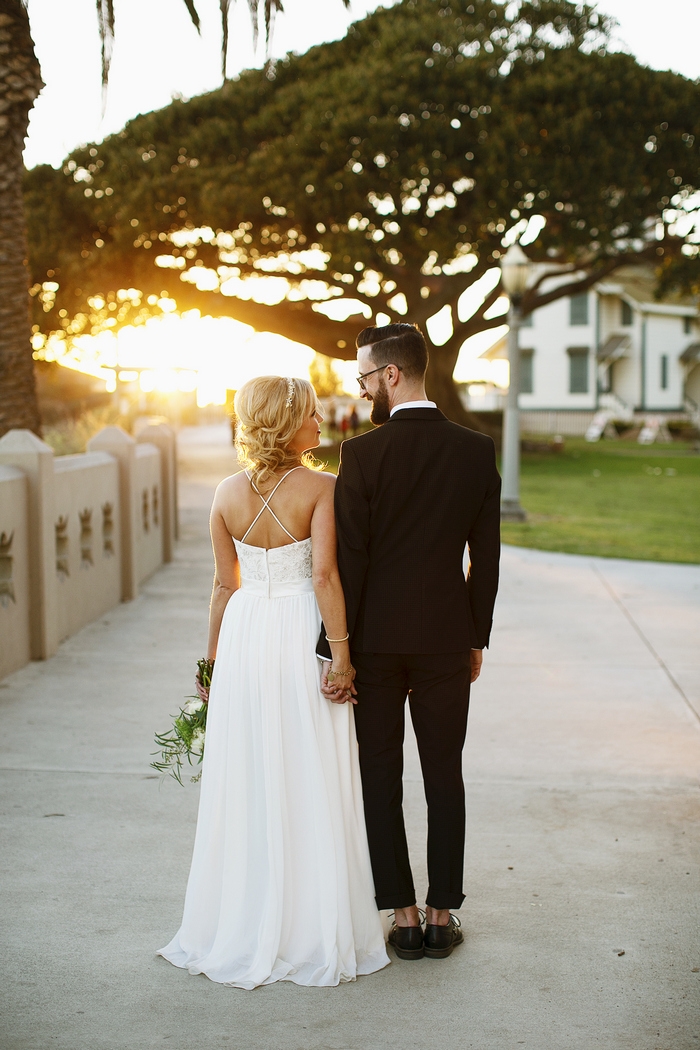 What advice do you have for couples who are considering an intimate wedding?
Do it! If you are feeling like you on the fence about the whole big wedding thing, go small/intimate! You will not regret it. If you are honest with your friends and family about your wishes they will understand and if they don't initially, they will come around. This is your day! It is about two people making an extremely important commitment to one another and that is the most important thing, not everyone else around you!  Honestly, the day comes and goes just as fast whether you have a big wedding or a small wedding. The day itself is a tiny sliver in the big picture of a lifetime of marriage. Who ever said we had to have a giant wedding with a million people around us in order to make the commitment official?  Just 50 or so years ago many people were going to the courthouse to get married all the time. I hope to continue to see the popularity of elopements/intimate weddings grow because keeping the day intimate makes the day so incredibly special!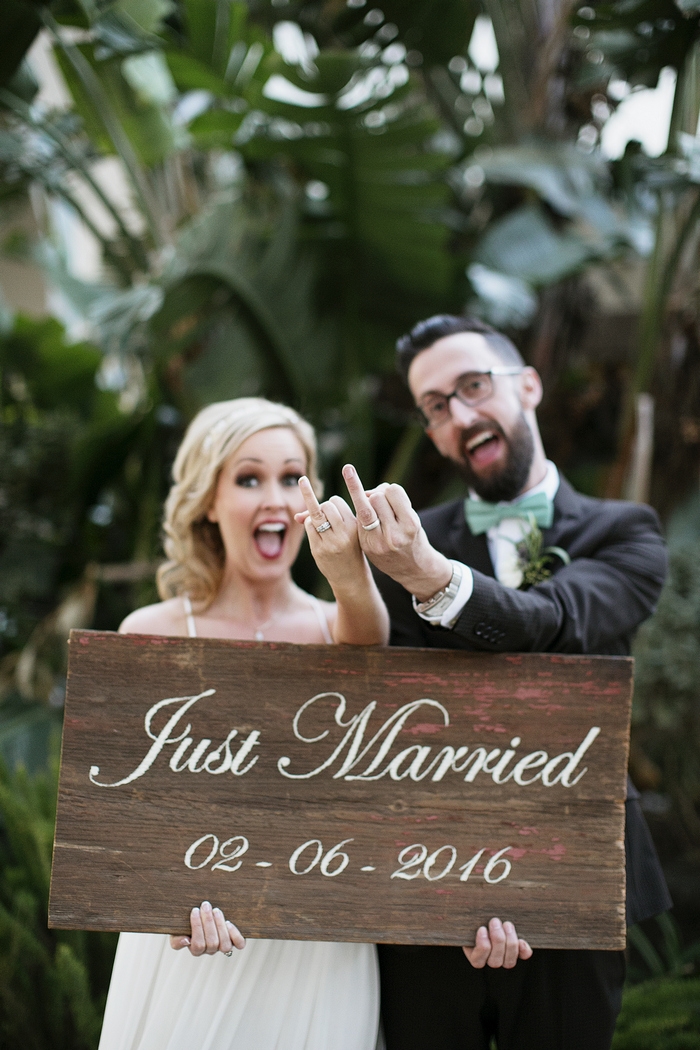 Vendors:
Photographer: Mandilynn Photography
Hair/Makeup: Lindsay Villarreal
Flowers: WB Event Planning
 Grooms suit: Asos
Brides dress: David's Bridal
Save
Save
Save
Save
Save