Katherine and Michael weren't originally going to say their vows atop Black Balsam Knob mountain. The original location, Craggy Pinnacle, was closed due to bad weather just days before their wedding date. Fortunately, their photographer, Meghan Rolfe, came to the rescue with this stunning location. The couple said their 'I dos' 6,000ft up, surrounded by miles of breathtaking mountain landscape.
Thanks to Meghan Rolfe for capturing this beautiful elopement!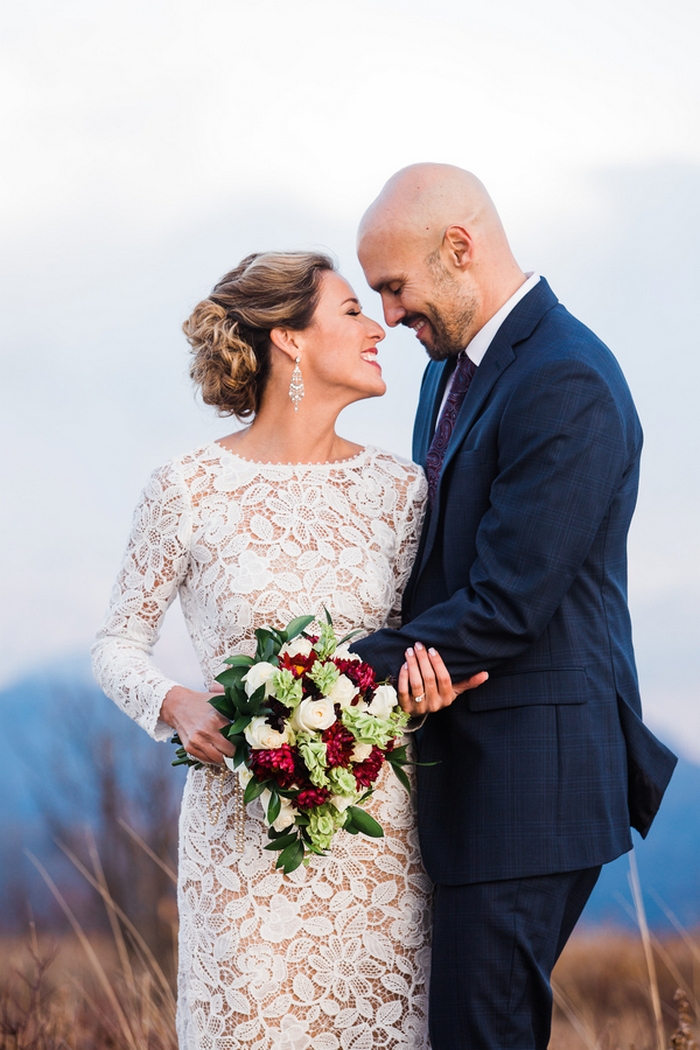 Katherine, 35, & Michael, 39
Location: Black Balsam Knob, Asheville, NC
Wedding Date: November 2, 2017
Number of Guests: 6 (Bride's parents, Groom's parents, Mike's twin boys—Katie's new stepsons)
Wedding Cost: $17,000 (that included the elopement and the reception that was scheduled for a later date). Cost of elopement was just under $2,000

Wedding Ceremony Location: Black Balsam Knob mountain top in Asheville, NC
Wedding Reception Location: Brookside Farms, Louisville, OH (took place at a later date)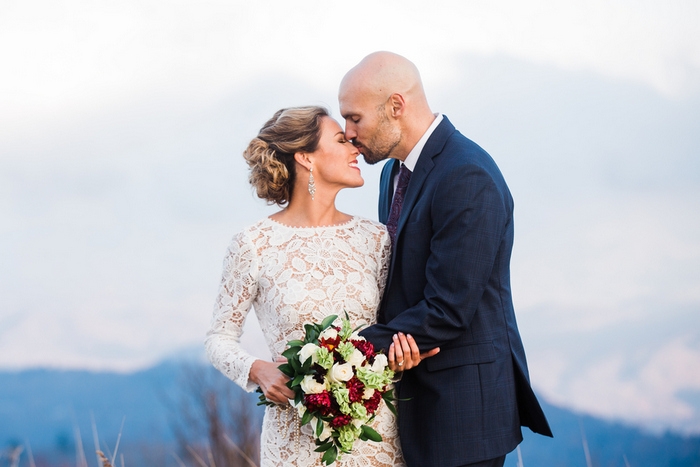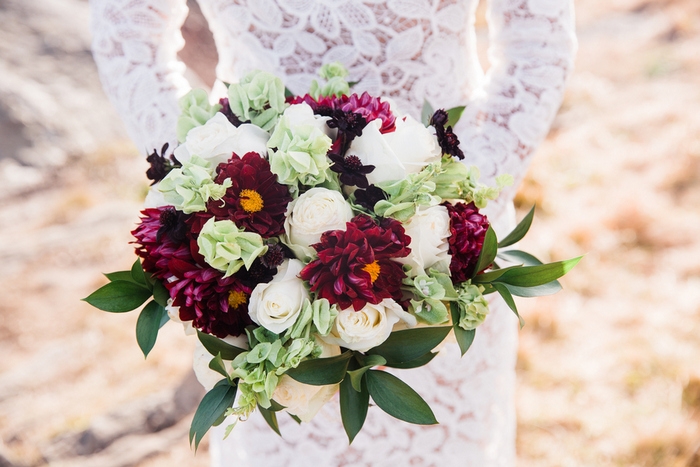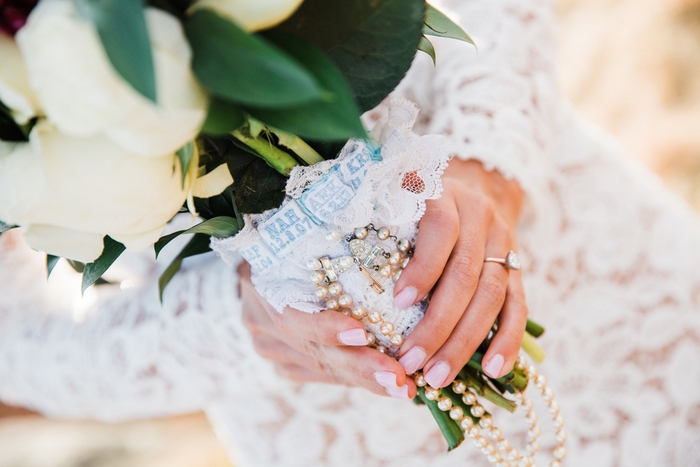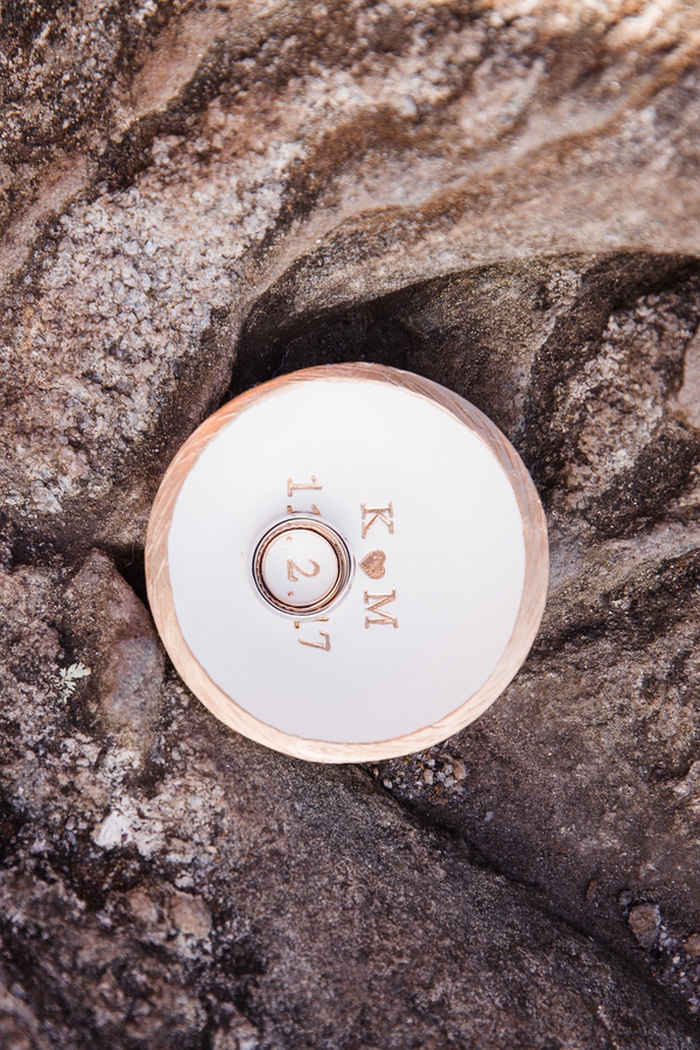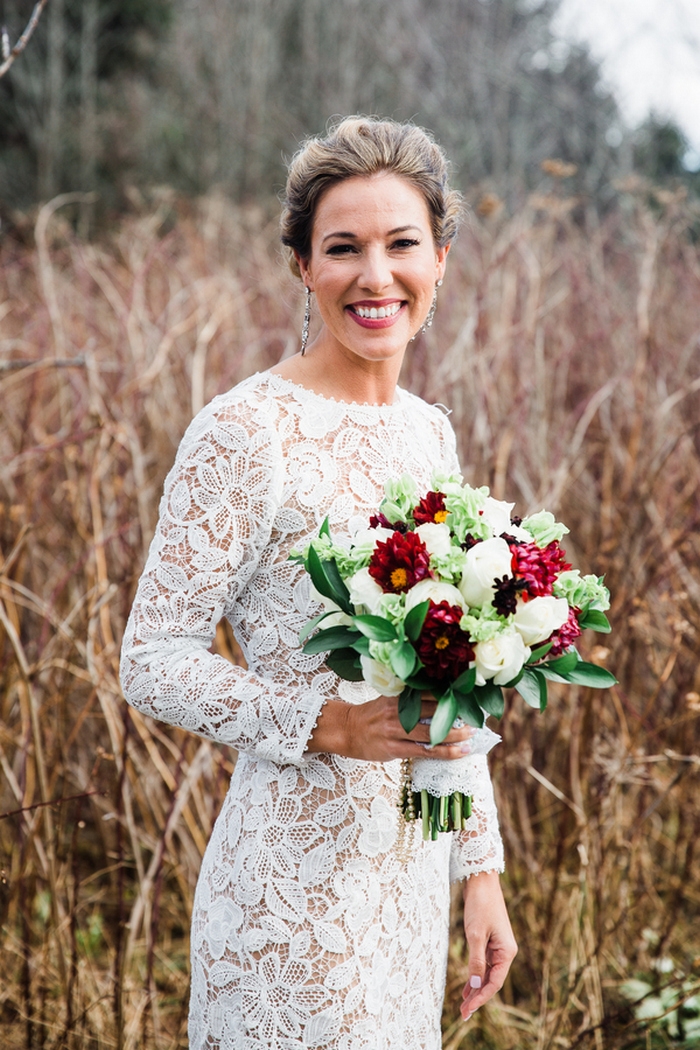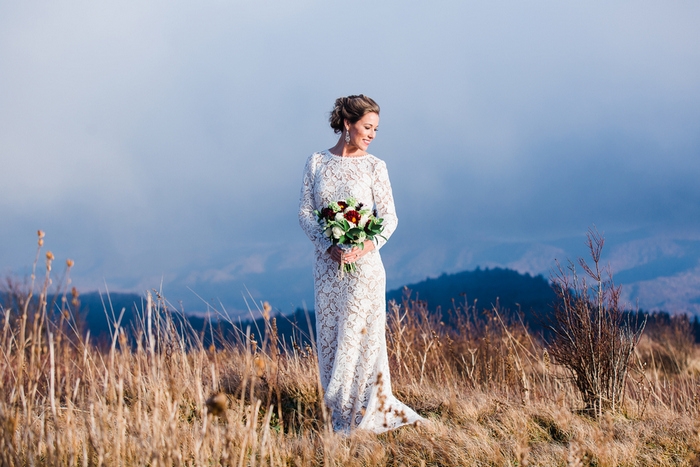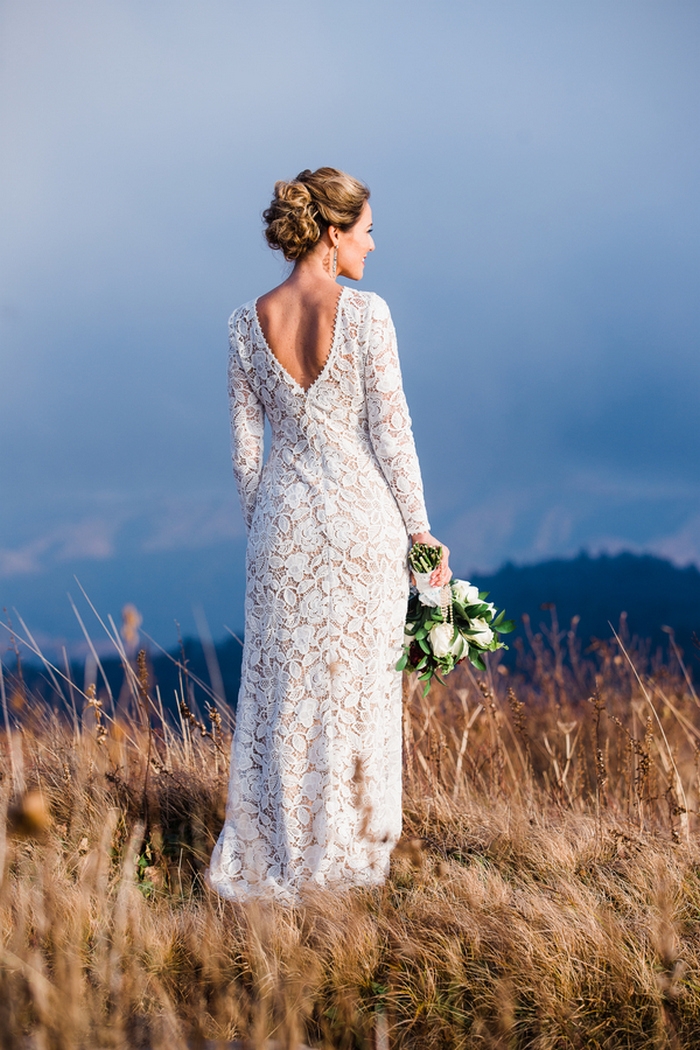 Why did you have an intimate wedding? 
I am one of six children and the last of four girls to get married.  I was very involved in helping my sisters' plan their weddings, but I wanted the focus to stay on Mike and I.  I feel like sometimes that gets lost in all of the planning and details.  We wanted the day to just be about our love for one another.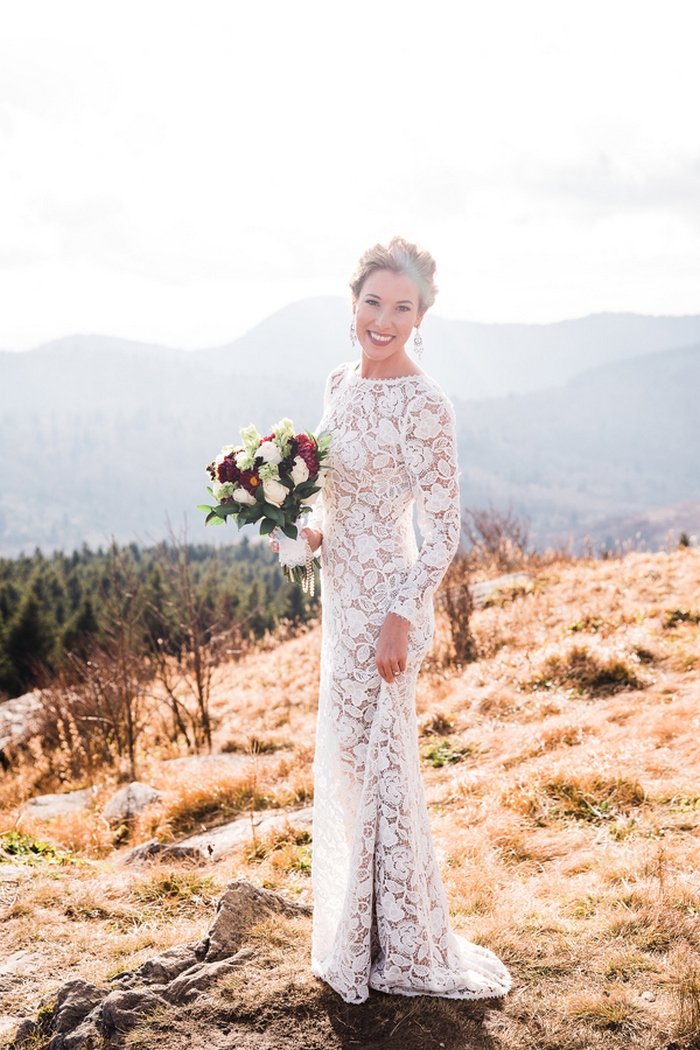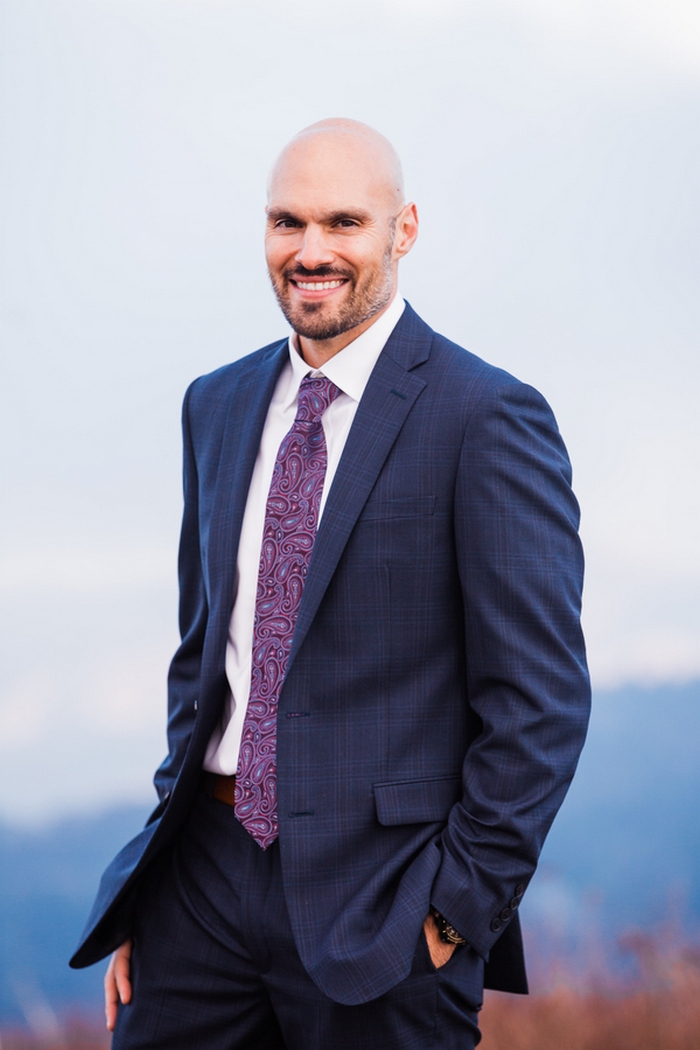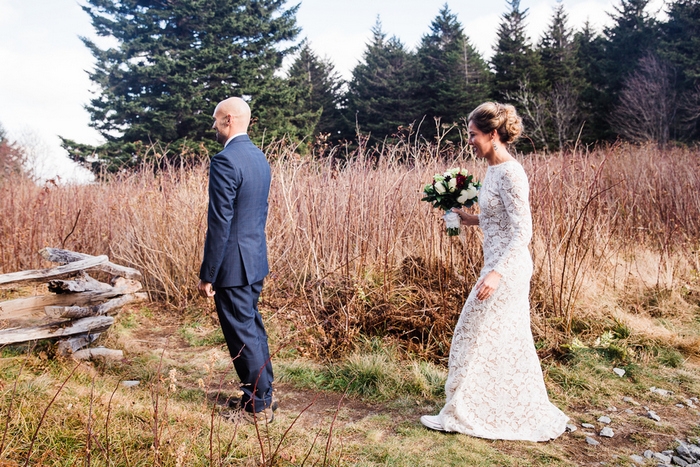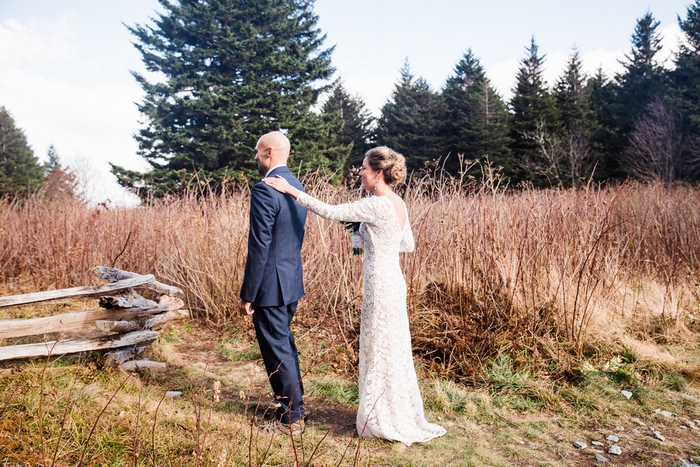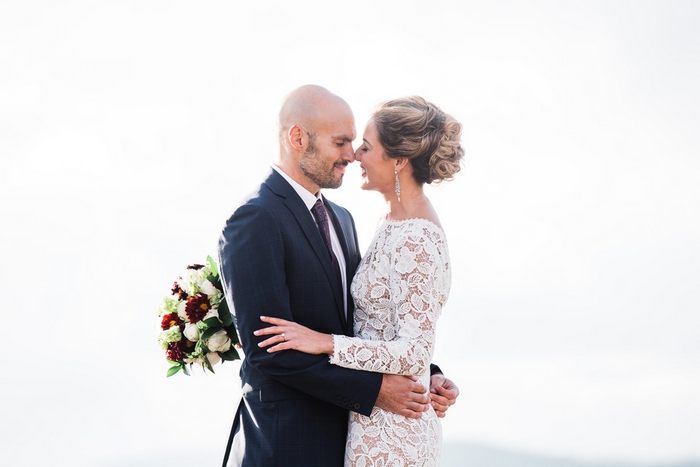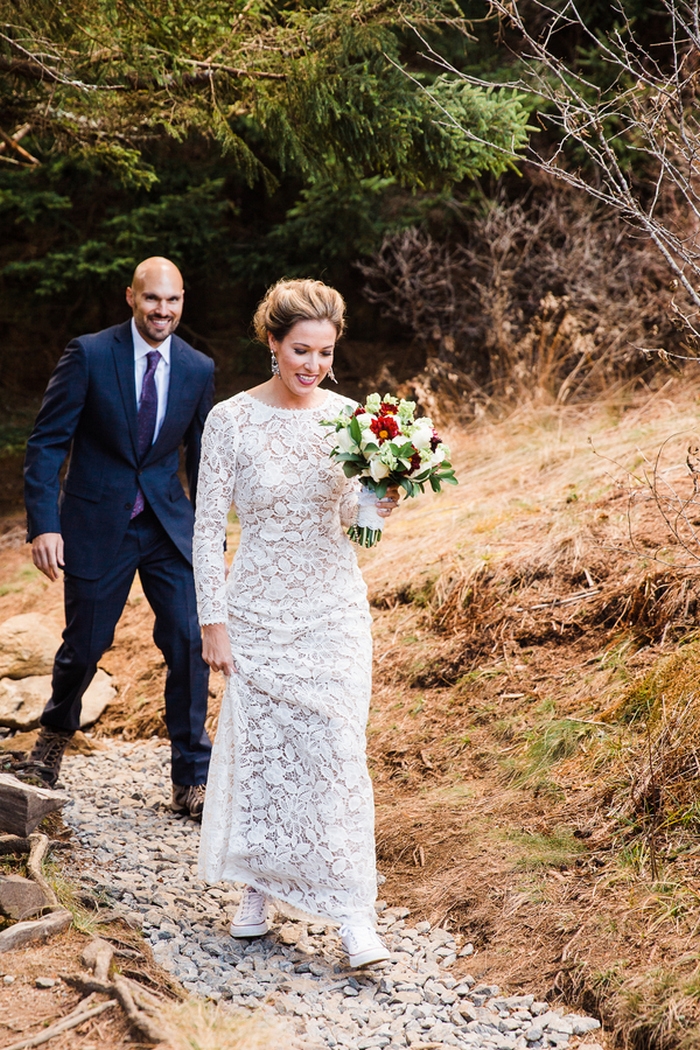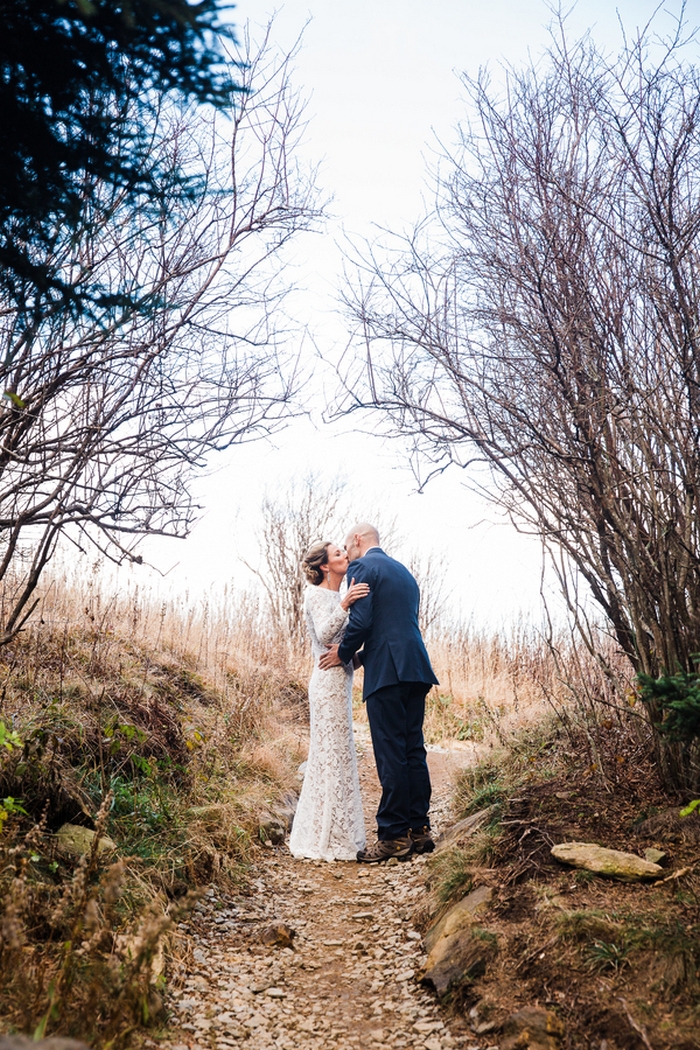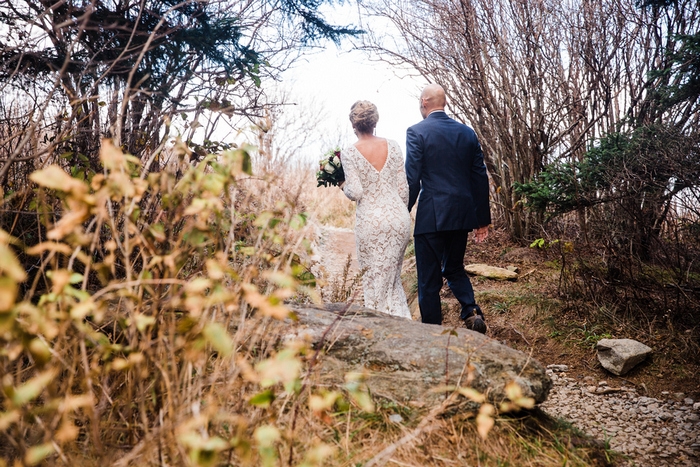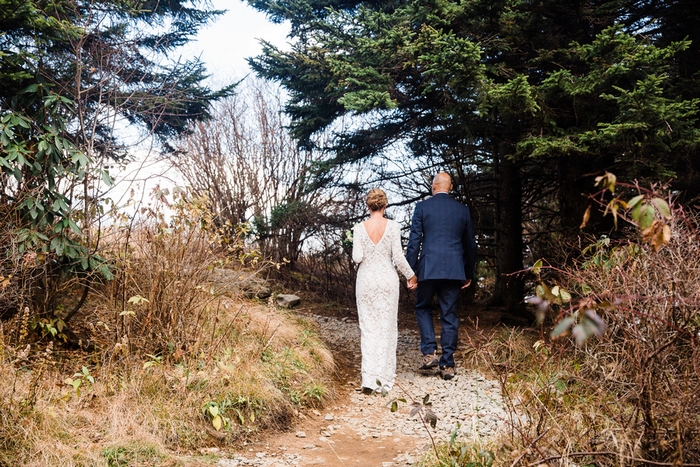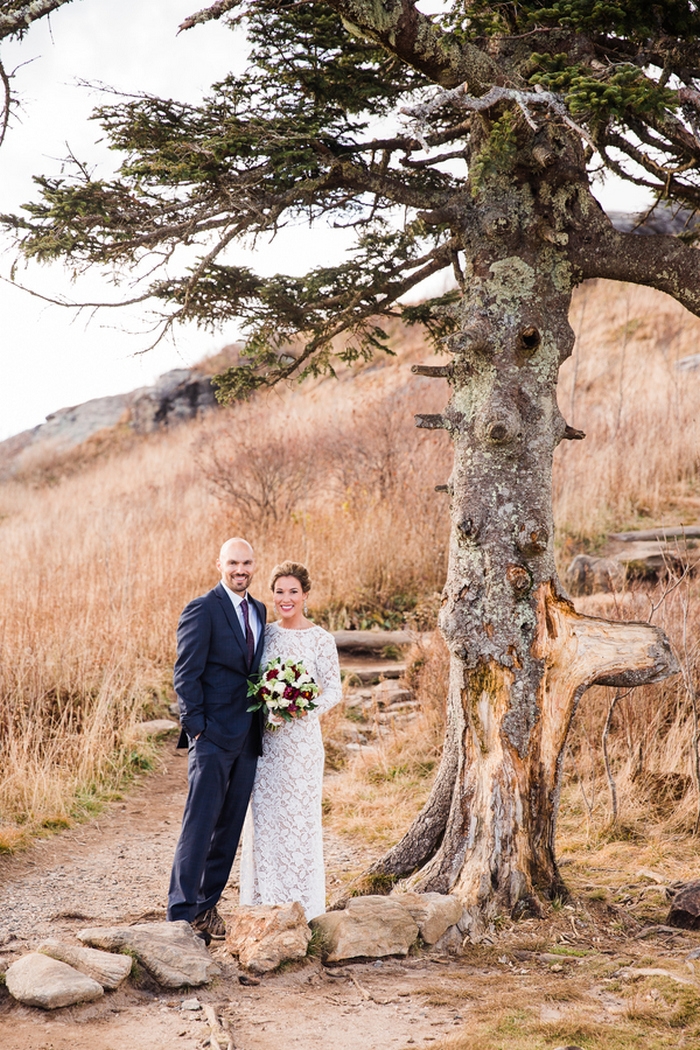 What are some the challenges that you faced planning an intimate wedding? 
Our original location (Craggy Pinnacle) was closed down due to bad weather, so we had to find a new spot a couple of days before the wedding.  Luckily, our photographer, Meghan Rolfe, was amazing and helped us find the perfect spot to elope! It was absolutely beautiful. We live in OH so we expected it to be a bit of a challenge to plan from another state, but it was easier than I could have imagined.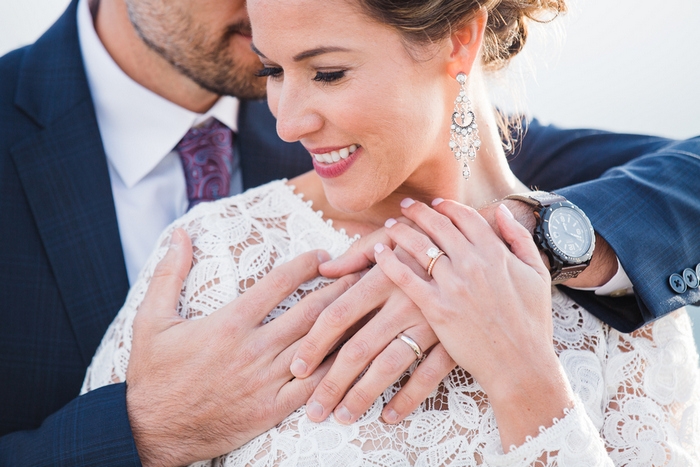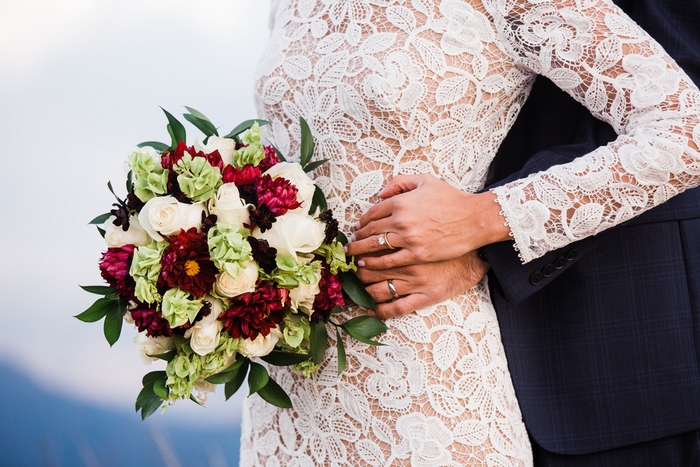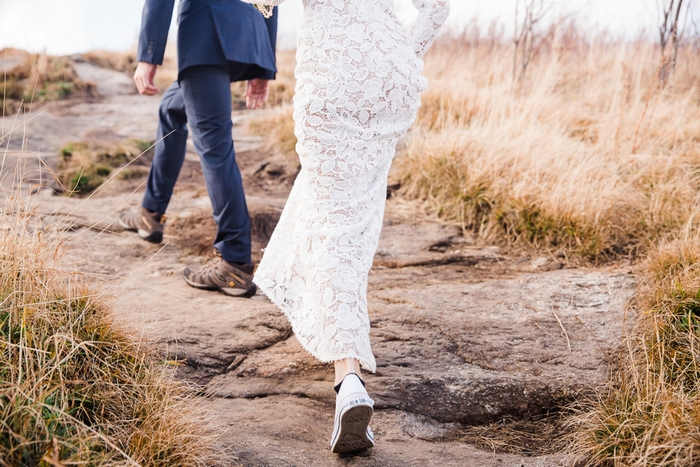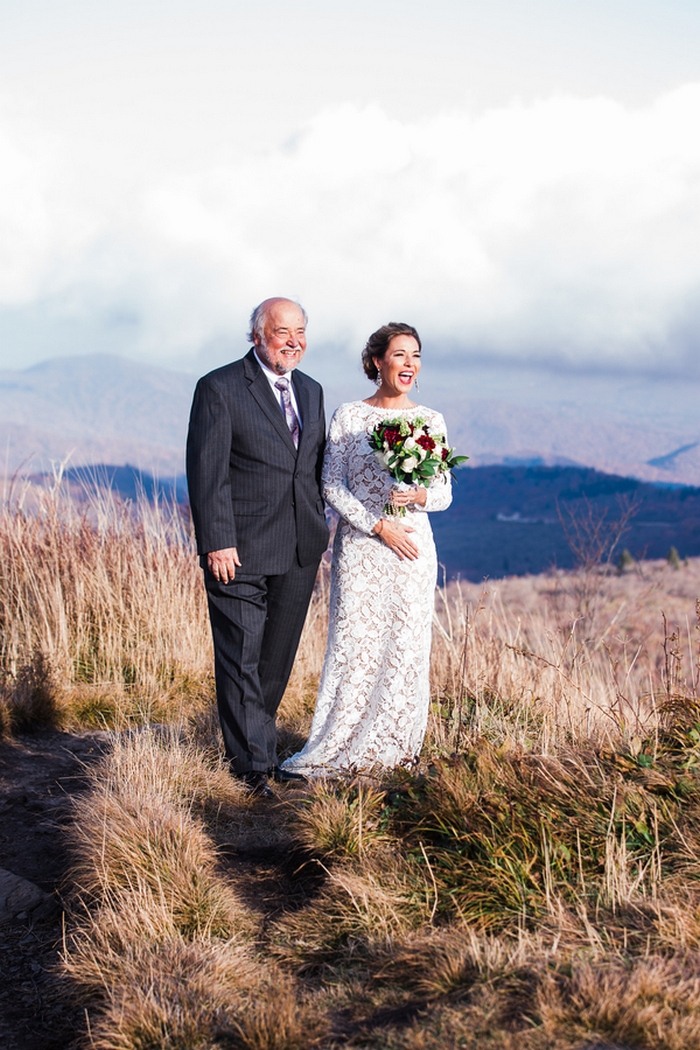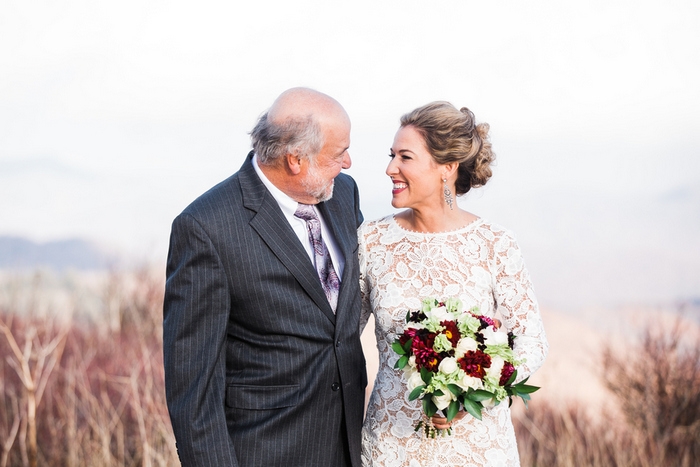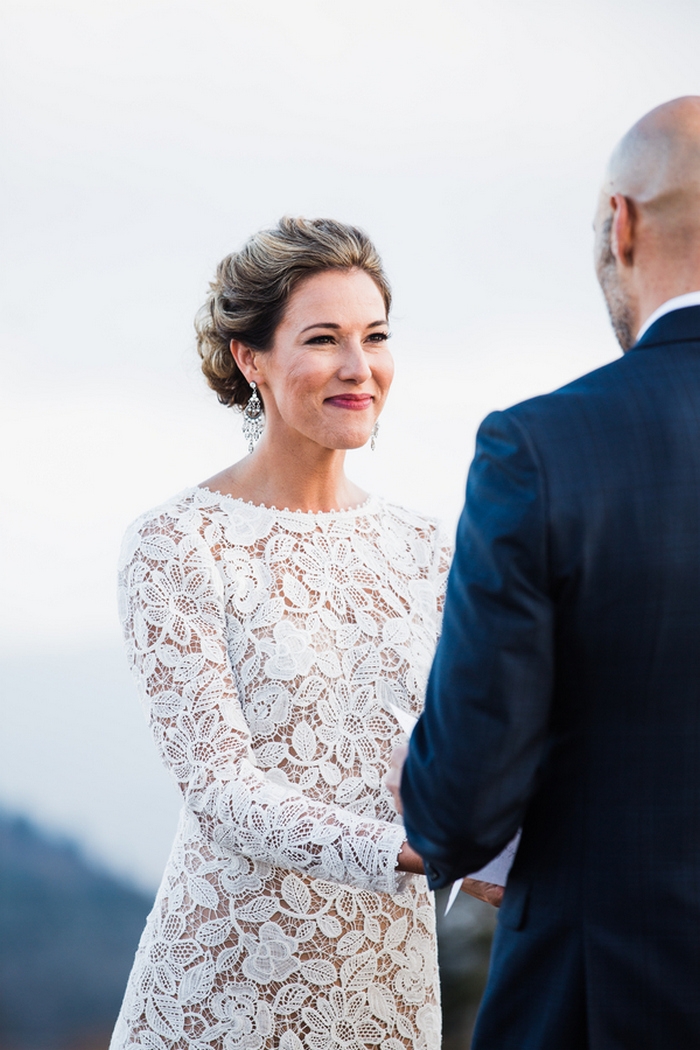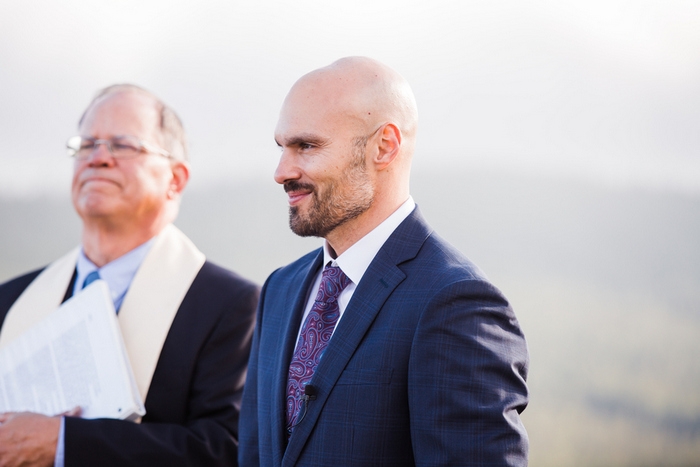 Was it difficult to pare down the guest list? 
We originally thought it would just be the two of us at the ceremony, but Mike has children and we knew we wanted them to be a part of our special day.  Luke and Brady are 9-year old twin boys, and were the perfect helpers during the ceremony.  Mike and I are extremely close with our parents, so it was important to have them there with us too.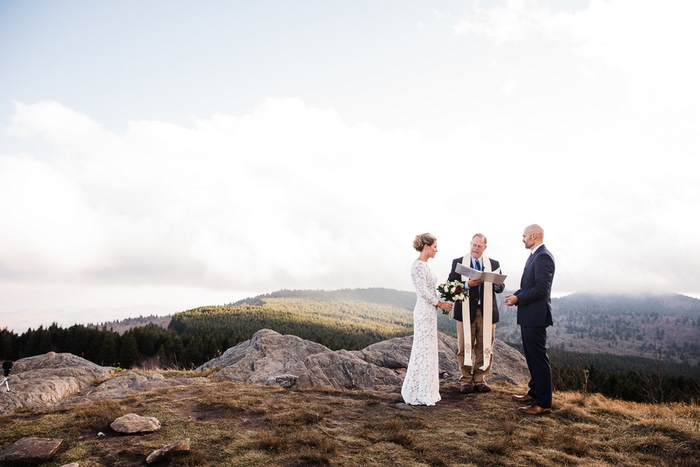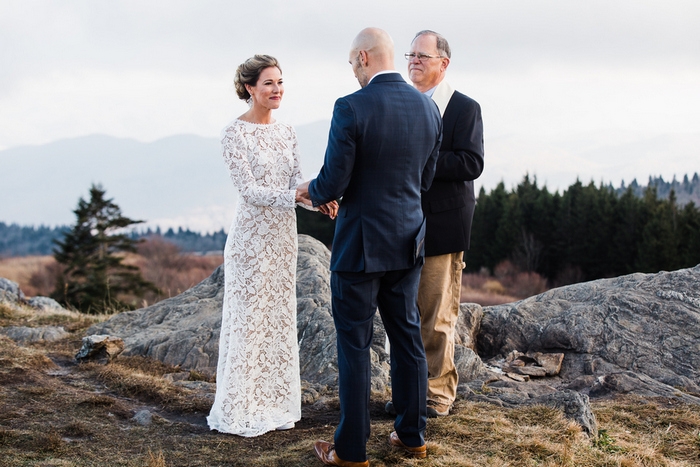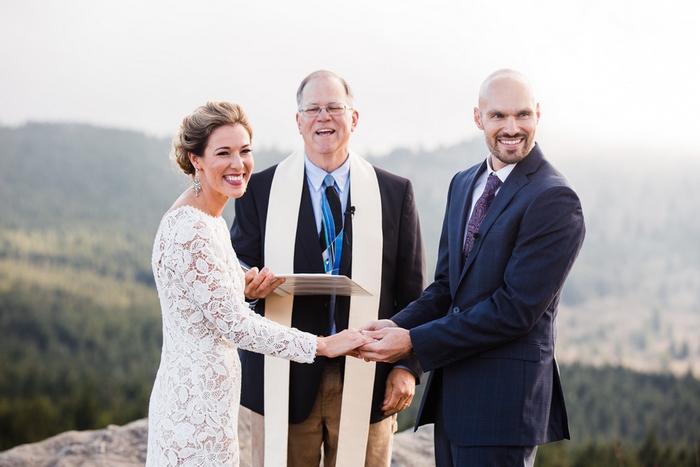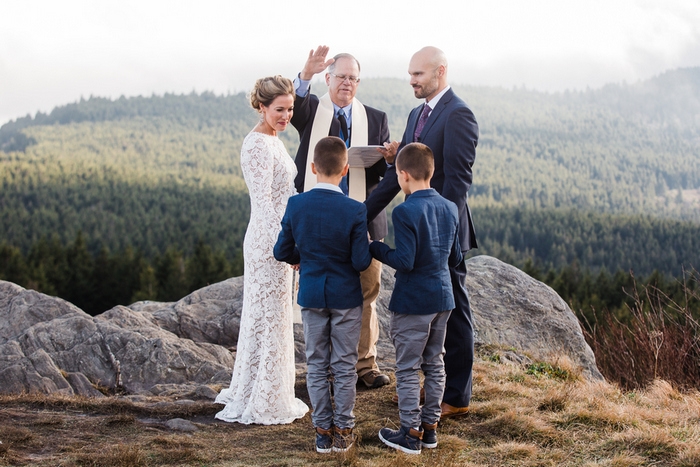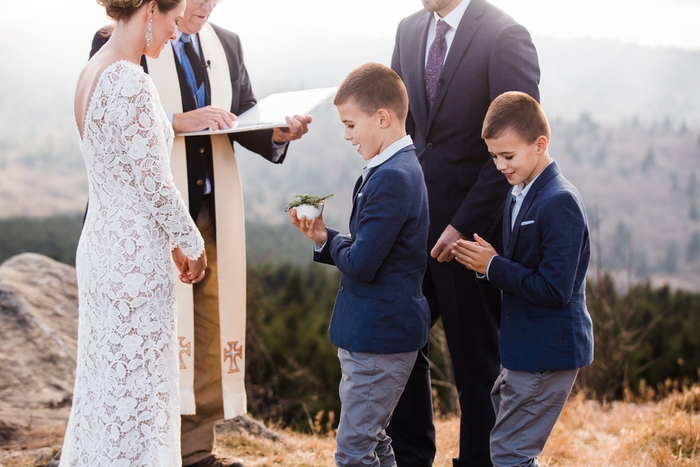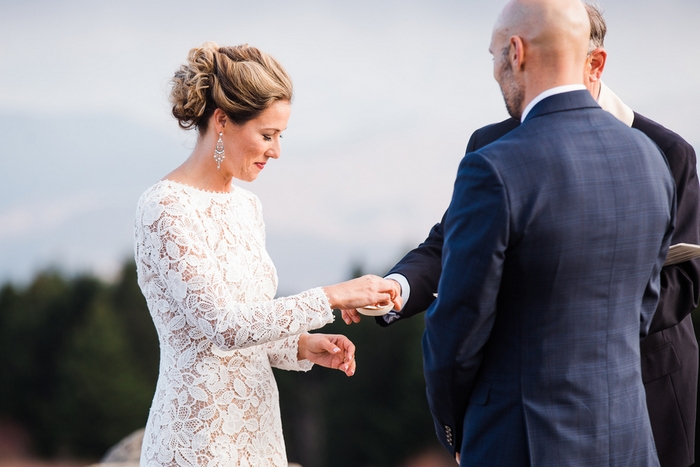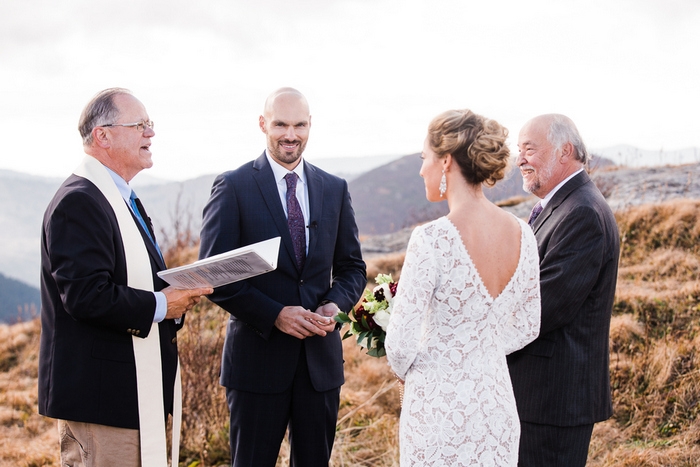 Did you have any 'issues' with the small guest list from friends and family? If so, how did you address them? 
Katie comes from a big family with six siblings and Mike has two sisters, but luckily everyone was very accepting of the fact that we wanted to keep it very small. There were plenty of jokes thrown around from both sides of the family about "not being invited" but everyone was great and respectful about our decision to keep it intimate.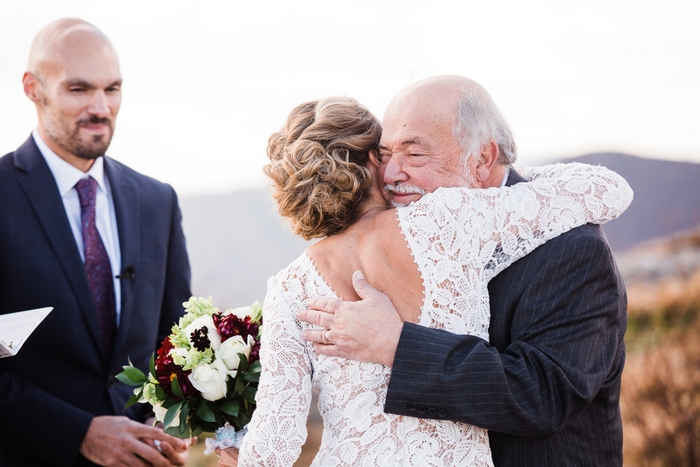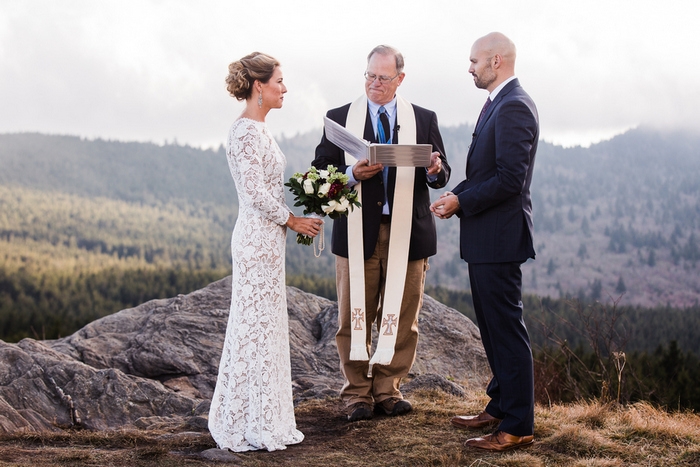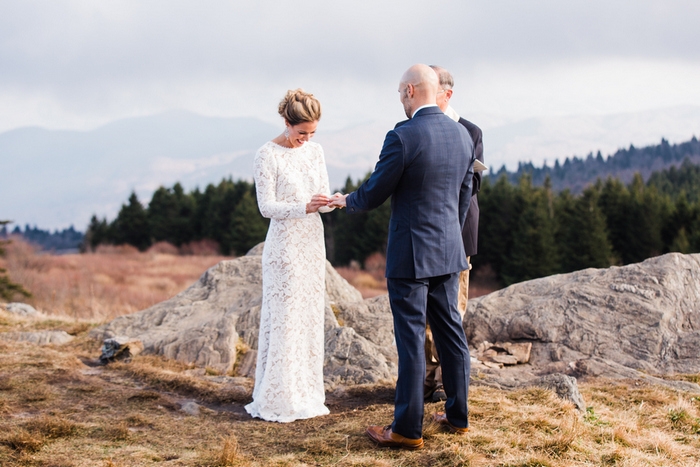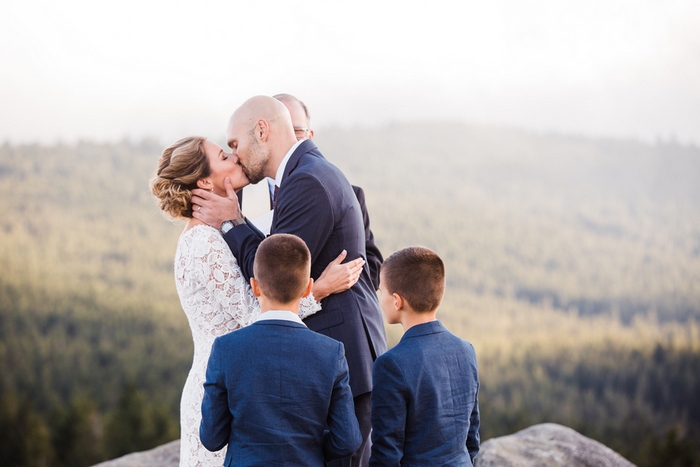 What were the highlights of the ceremony? 
Having our parents and boys there made it the perfect day. The weather was absolutely beautiful, and the hike up to the mountain was really fun…for us, maybe a little tough for the parents but they were troopers! We wrote our own vows to each other, and that made it even more special and personal.  My Dad was able to give me away, and my Mom made me a beautiful bouquet.  We have a tradition between sisters where we pass down the garter with the bride's new initials embroidered on it.  My Mom took the garter and wrapped it around the base of my bouquet along with my Grandmother's pearls.  It was stunning.  The boys were able to be a part of the ceremony and brought up the holy water (we were both raised Catholic, so we wanted a small symbol of our faith).   Nick, our pastor, called Brady and Luke up before he pronounced us husband and wife, and we all held hands as a family.  The pictures that Meghan took were incredible.  I couldn't be happier with how she captured our perfect day.  After the elopement, we celebrated at Rhubarb with a fantastic dinner.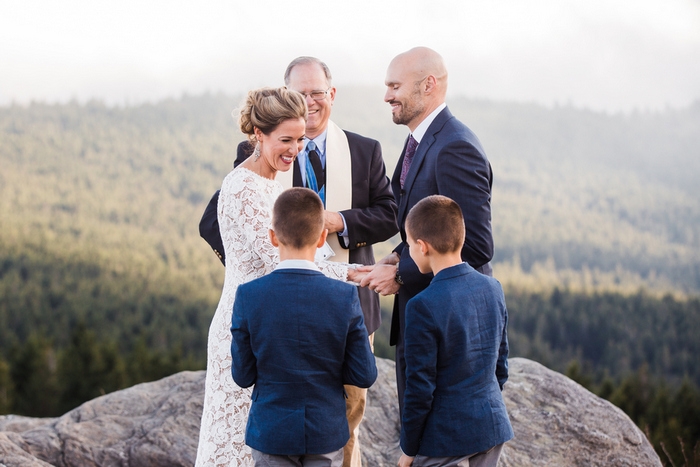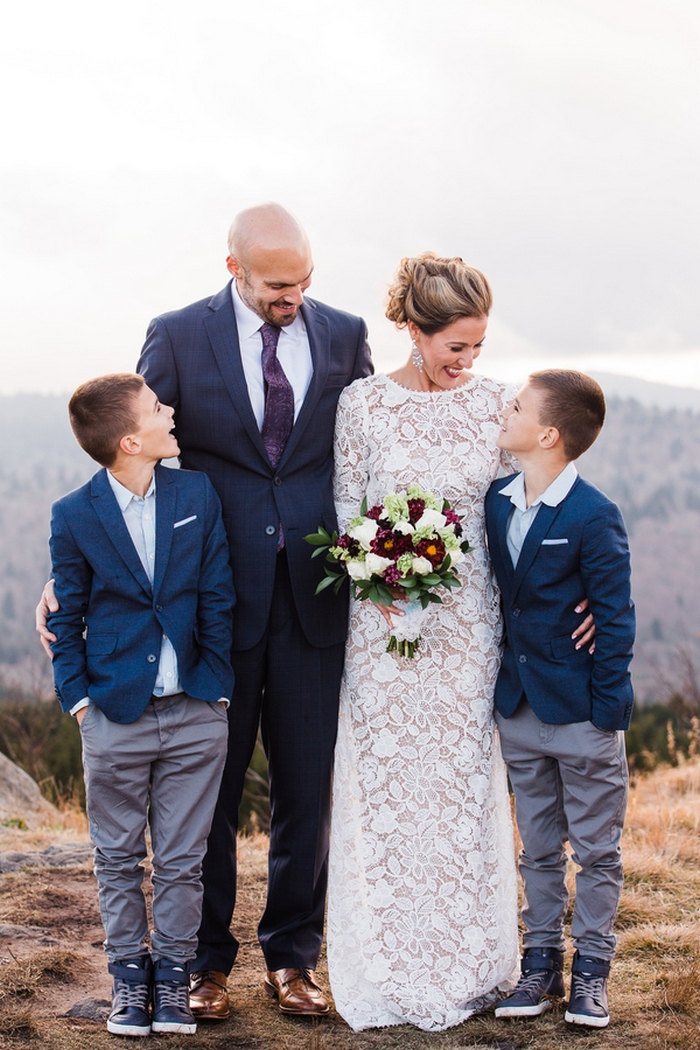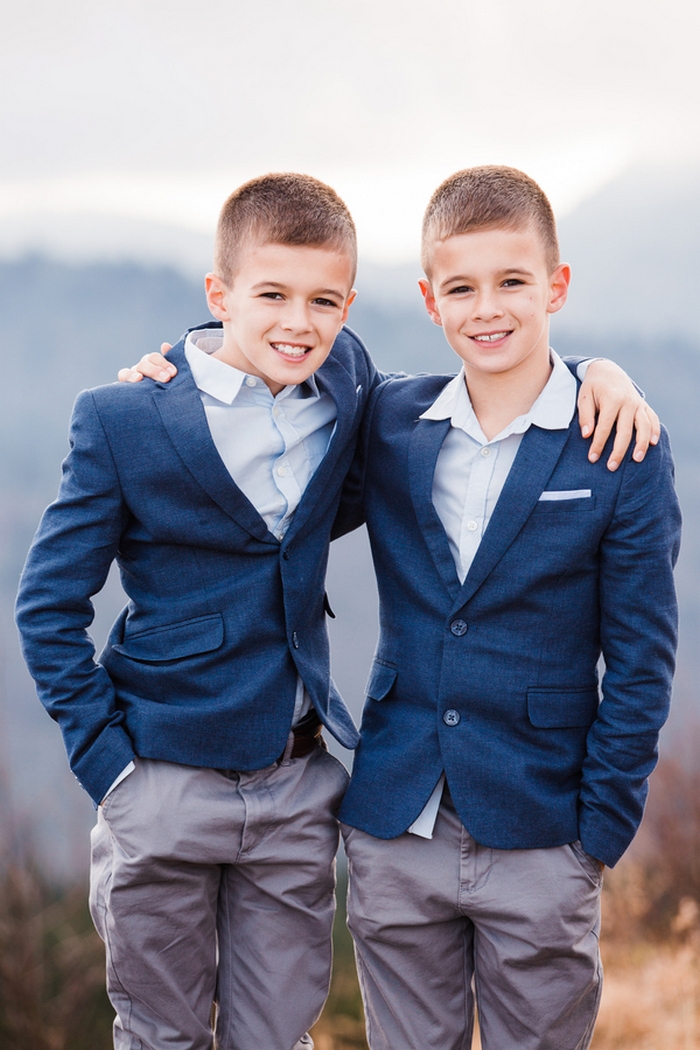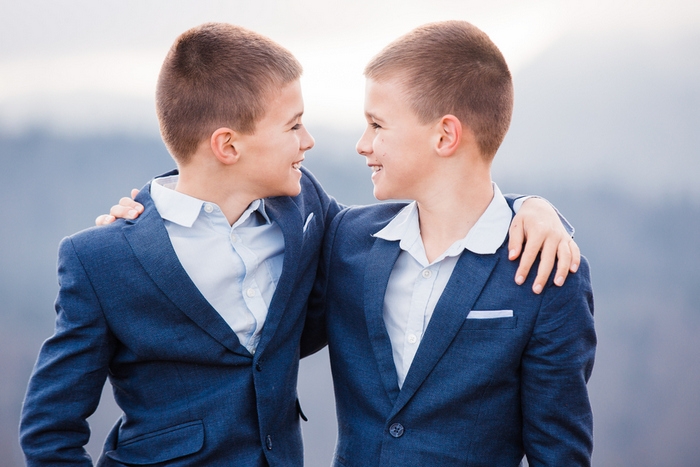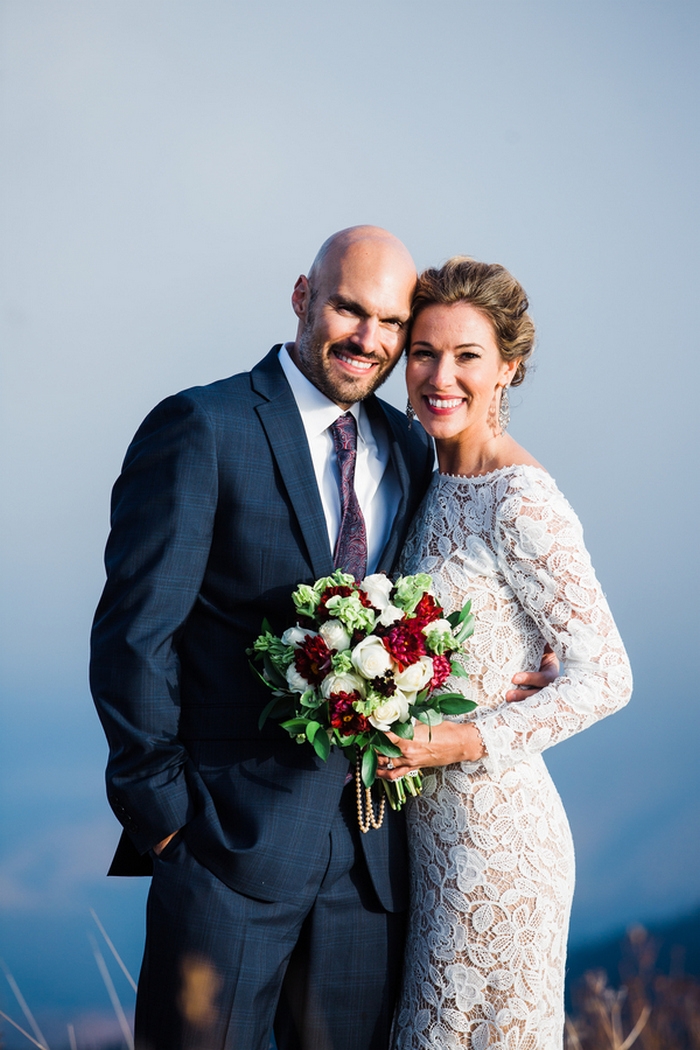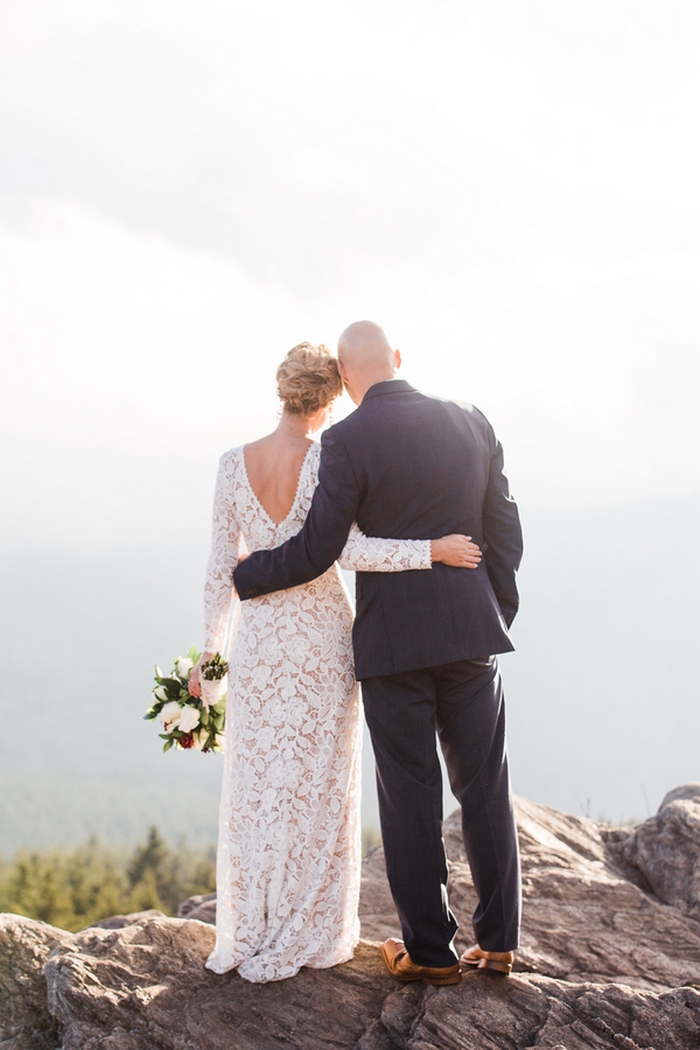 What were the highlights of the reception? 
TBD, but I think it will be one great party!!! We will play the video from our wedding, so everyone gets a glimpse into what the day was like.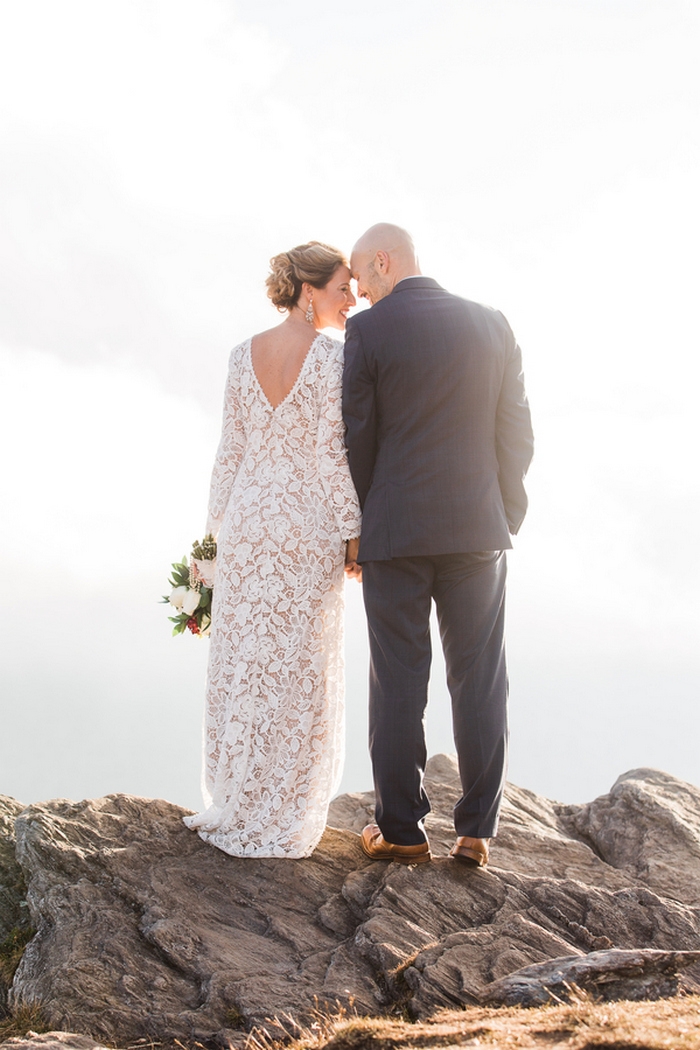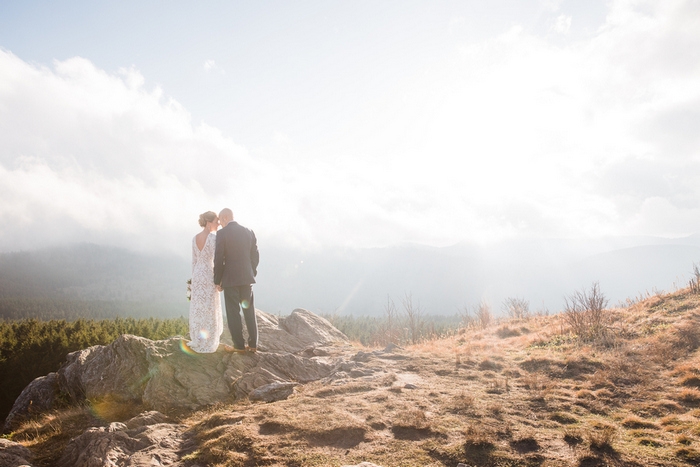 What was the best thing about having an intimate wedding? 
We did it just the way we wanted!  We didn't have the stress of planning, and we were able to have our parents and sons there to celebrate with us.  I didn't have bridesmaids or anyone else to worry about. The morning of the ceremony, we were completely relaxed.  I actually had time to just sit back with a glass of champagne because we were ahead of schedule.  I'm not sure how often that happens when you have a big wedding!  It was a day about simplicity and love.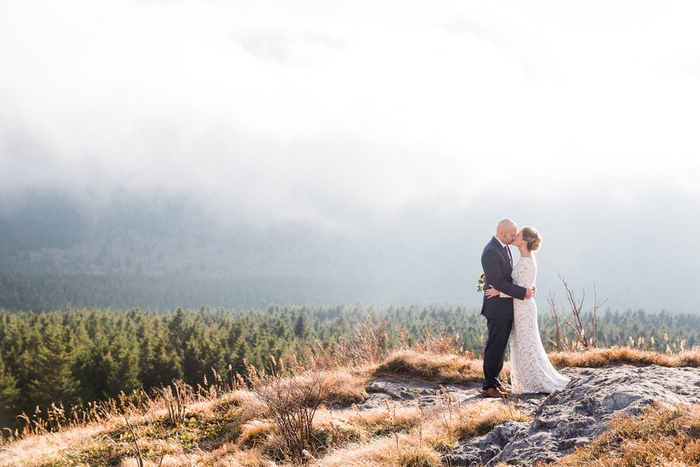 What advice do you have for couples who are considering an intimate wedding? 
Do it!  If you are on the fence about eloping, go for it!  So much can get lost in the planning process.  Make it a day about you and your partner.  Don't worry about all of the little things—just do what feels right for you.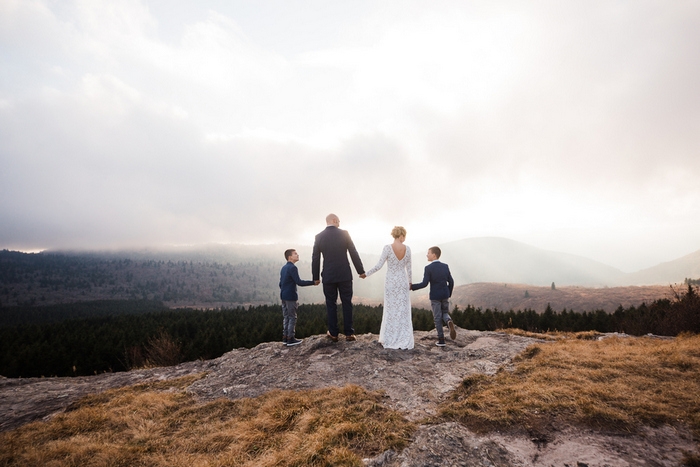 Vendors: 
Photography: Meghan Rolfe
Videography: Nine World Films
Makeup: Wendy Ballance from BLUSH Asheville
Hair: Amanda Hughes, Hughes Hair Design
Dress: BHLDN