Planning a large wedding felt daunting to Laura and Ben, but a straight up elopement wasn't in the cards for the couple either – without their immediate family by their sides, they knew their wedding day wouldn't be nearly as special or memorable as they wanted it to be.  Instead, they planned their wedding as if, in the words of the bride, they were eloping in their favourite city, San Francisco, eating their favorite food, and seeing amazing sites – all with their closest peeps along for the ride.
After a sweet civil ceremony at the stunning San Francisco City Hall, the newlyweds hit up their favorite bahn mi shop in the city, enjoyed a picnic lunch at the Palace of Fine Arts, surprised their parents with a mother/son and father/daughter dance in the park, and finished their day with dinner at Millennium – all with their wonderful photographer Kim Smith-Miller in tow to capture all the beautiful moments and memories of their special day!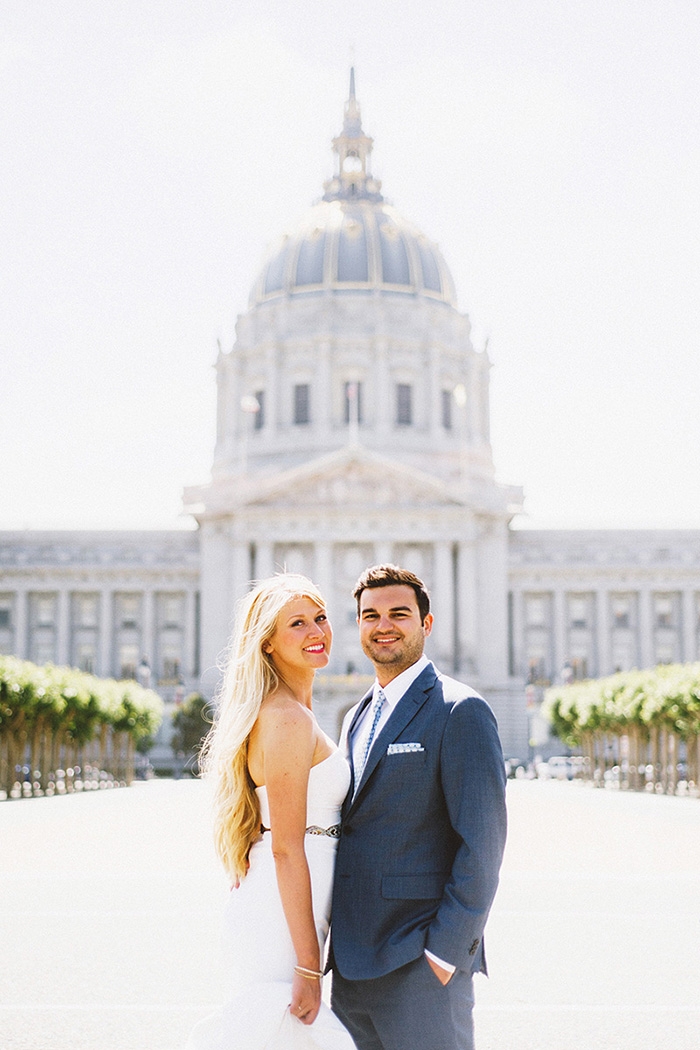 Laura, 27 & Ben, 27
Location: San Francisco, CA 
Wedding Date: June 6, 2014
Number of Guests: 6
Wedding Cost: Less than $10,000
Wedding Ceremony Location: San Francisco City Hall
Wedding Reception Location: Palace of the Fine Arts, Millennium Restaurant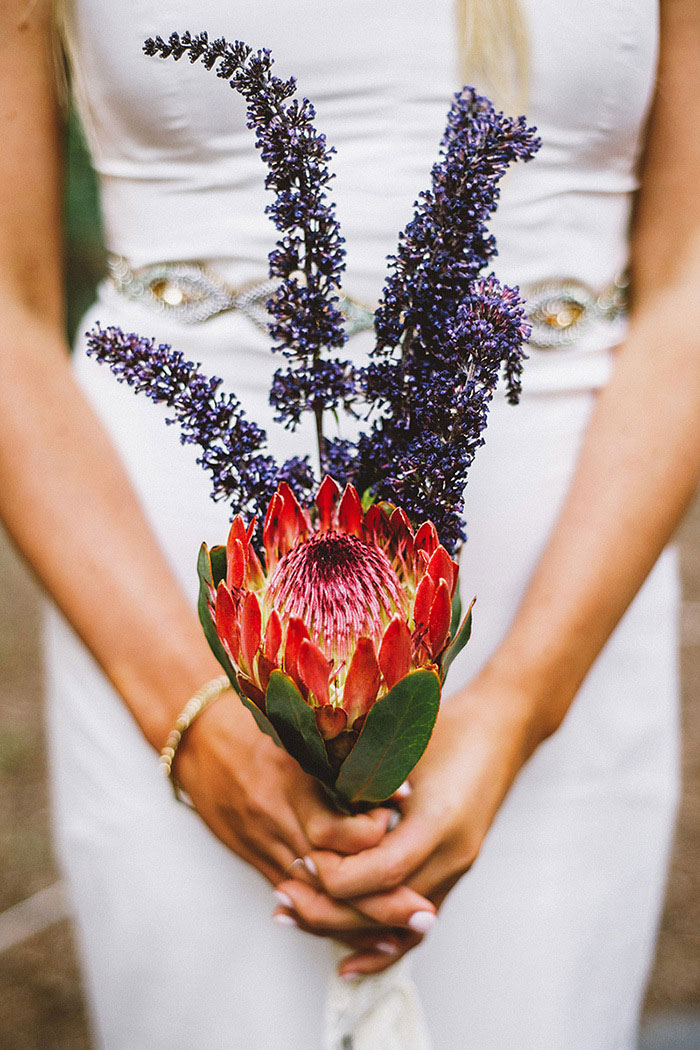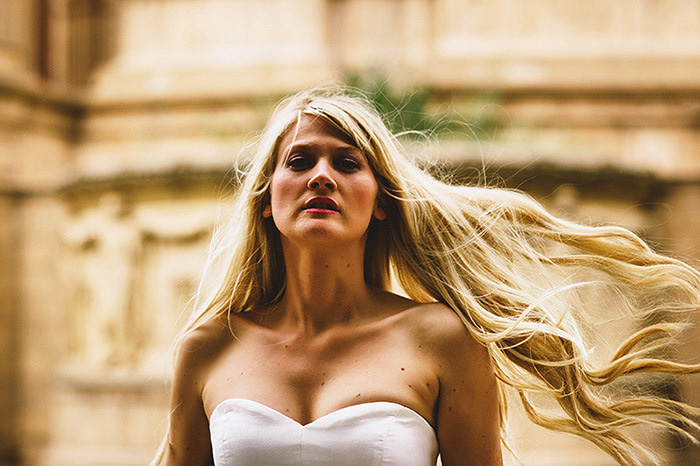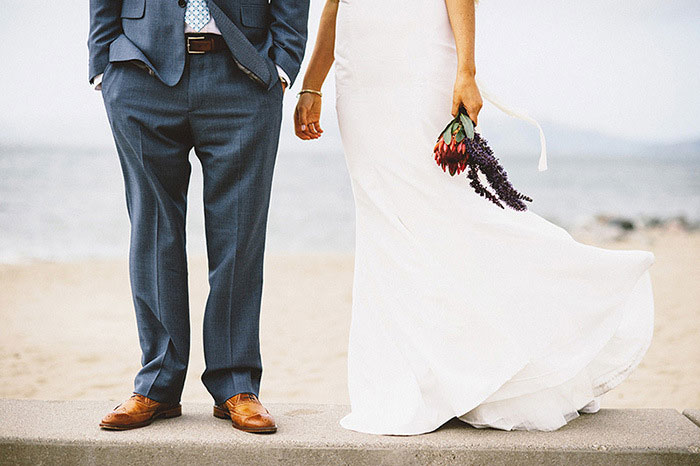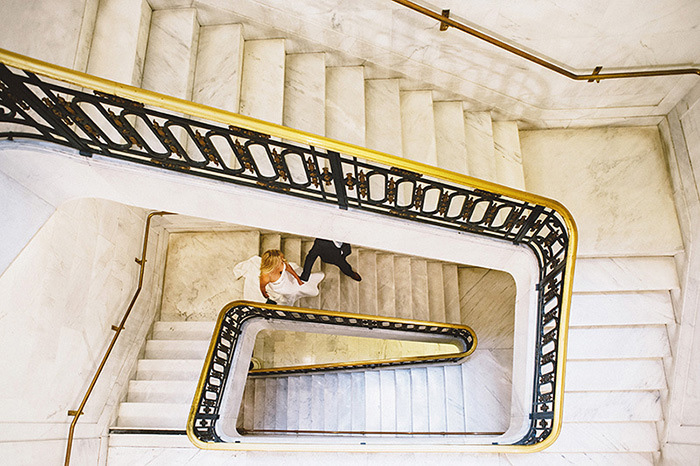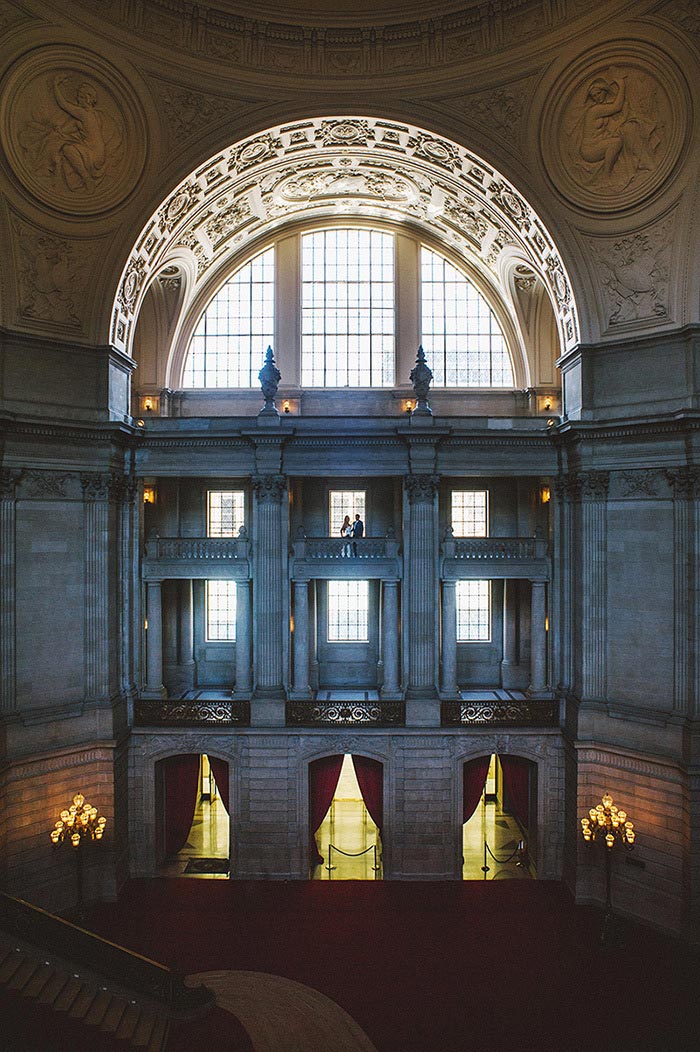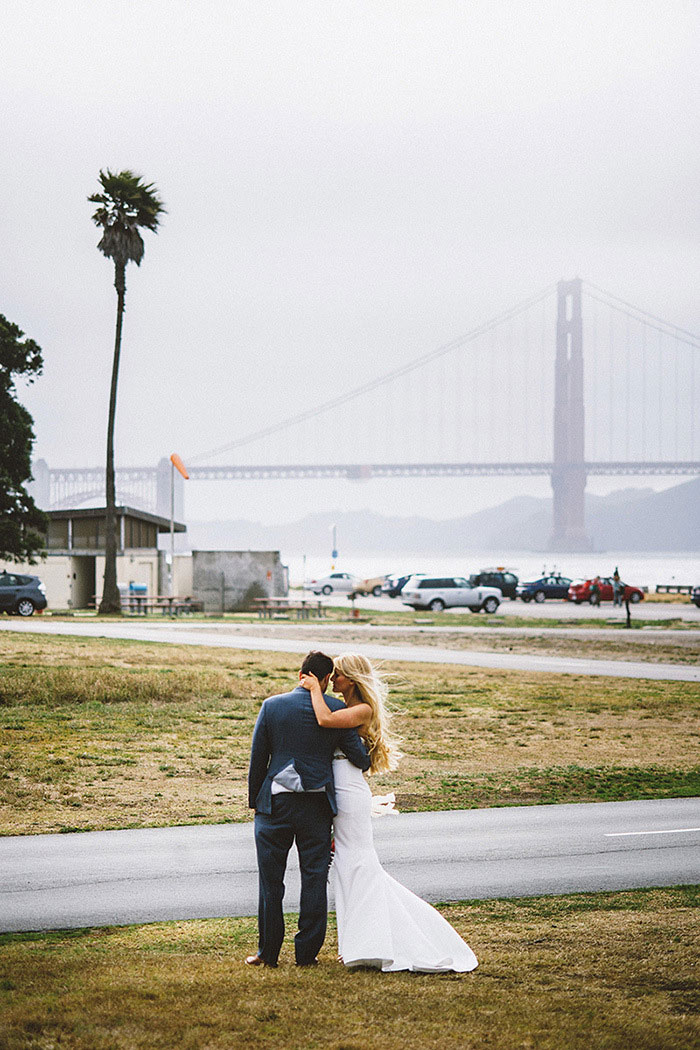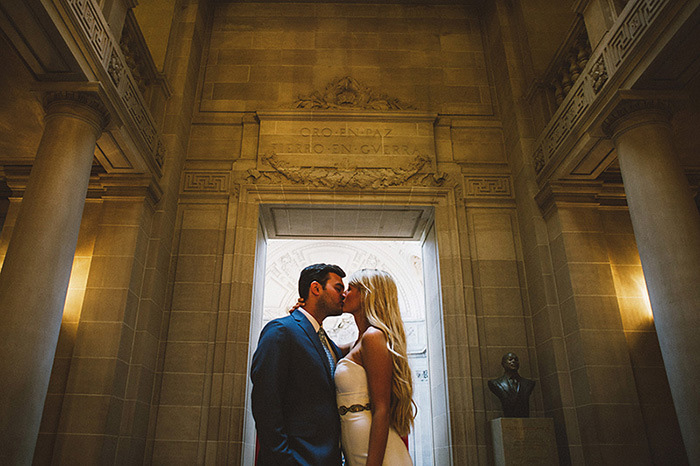 Why did you have an intimate wedding? 
We were planning on having a larger wedding in the beginning, but quickly realized that it just wasn't for us. The idea of it all was just too daunting. We wanted to plan a day for us, not 150 other people, which is what it started to feel like. We talked a lot about eloping, but knew that it just wouldn't have been as memorable if we couldn't share it with our immediate family.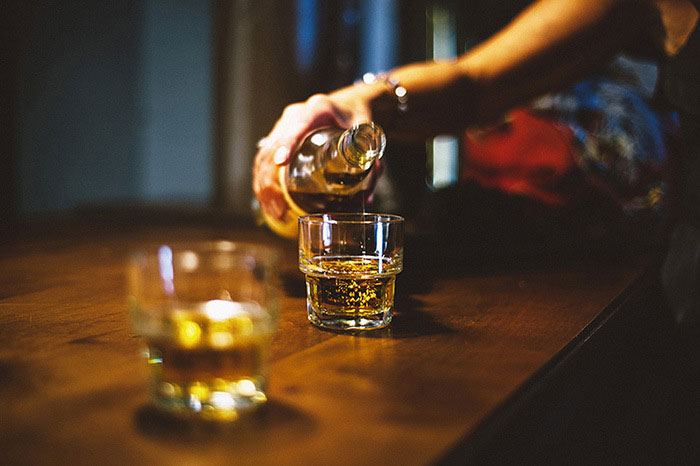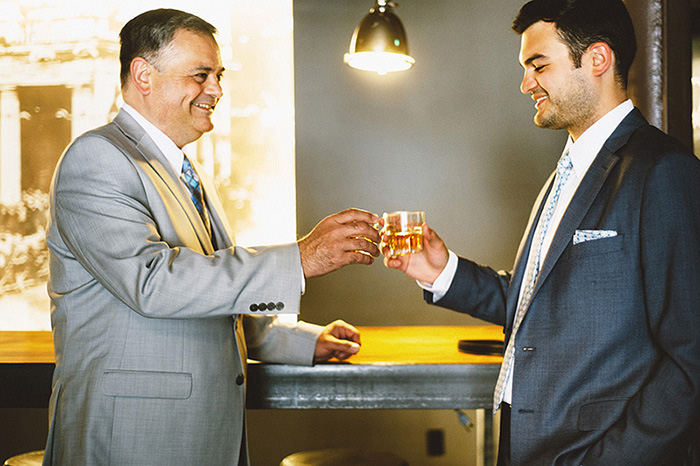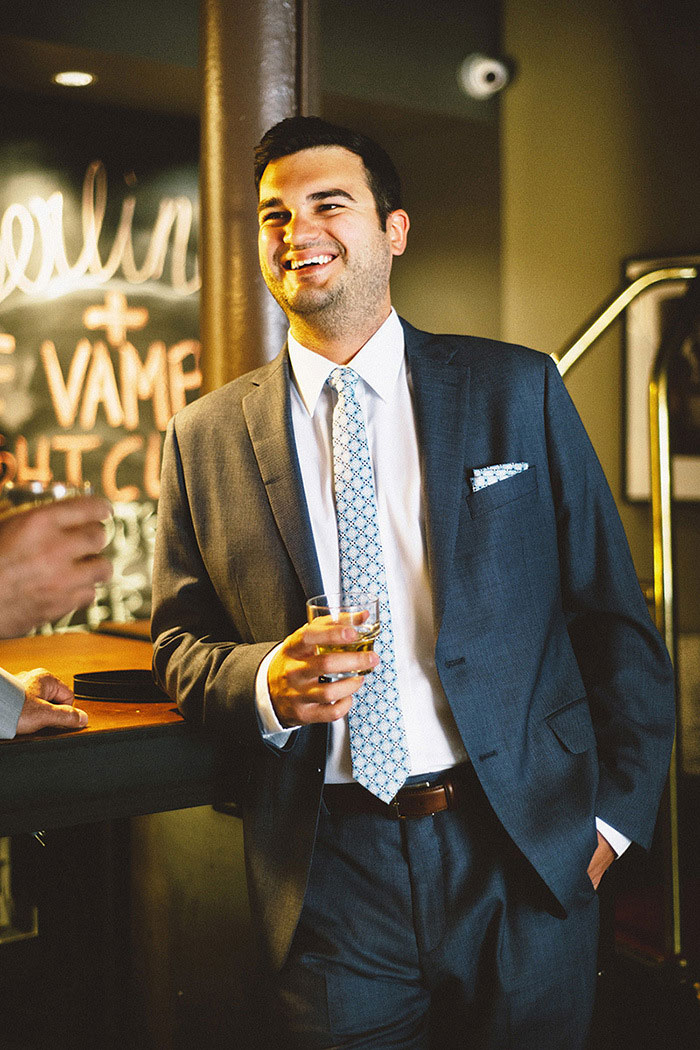 What are some of the challenges that you faced planning an intimate wedding?
Even though we have been there many times, planning a destination wedding in an unpredictable and large city like San Francisco when you're not a native is difficult, even for just a small group of people. There are so many variables to consider: are there any events in the city that day? Is the hotel location central to all the hot spots, but still affordable? What will the traffic be like? Big or small, there's a significant amount of planning that goes into a wedding.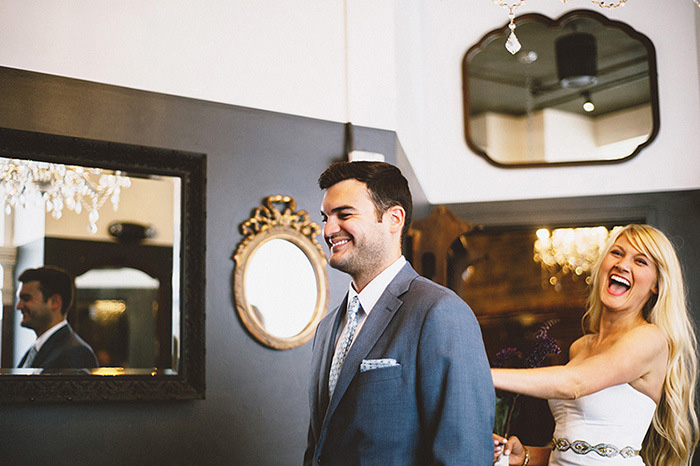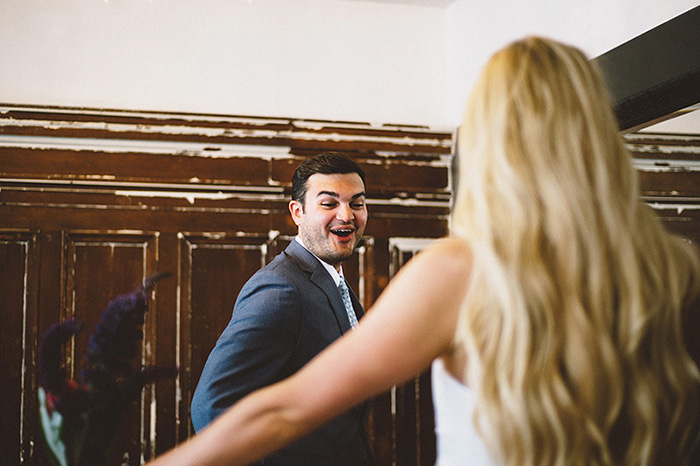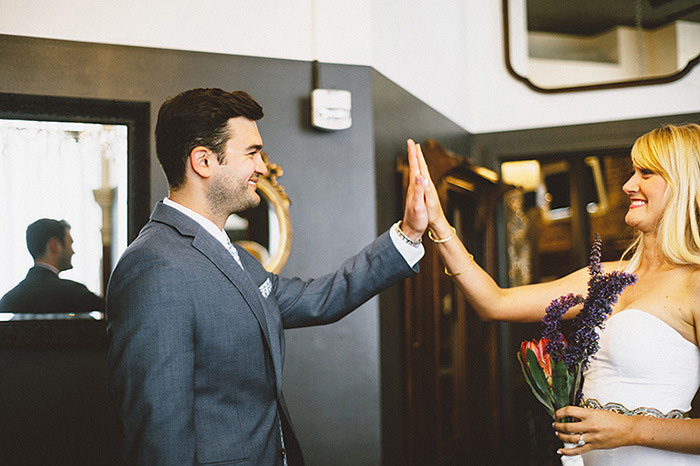 Was it difficult to pare down the guest list?
Absolutely! There are so many people we would have loved to be there, but our wedding day plans were not conducive to having any more attendees than what we had.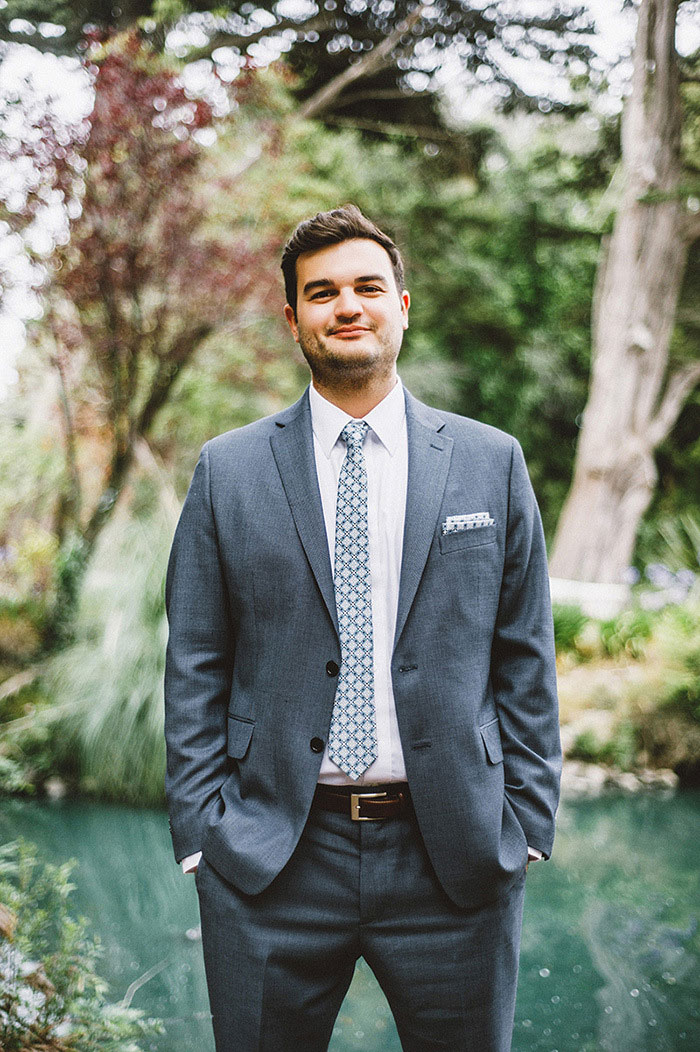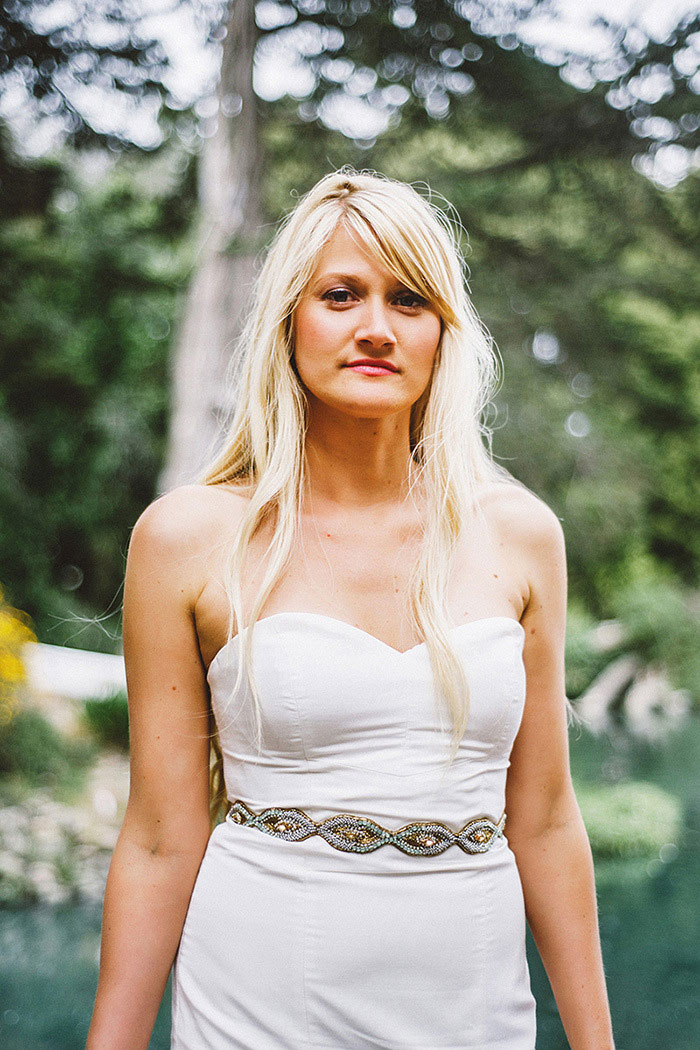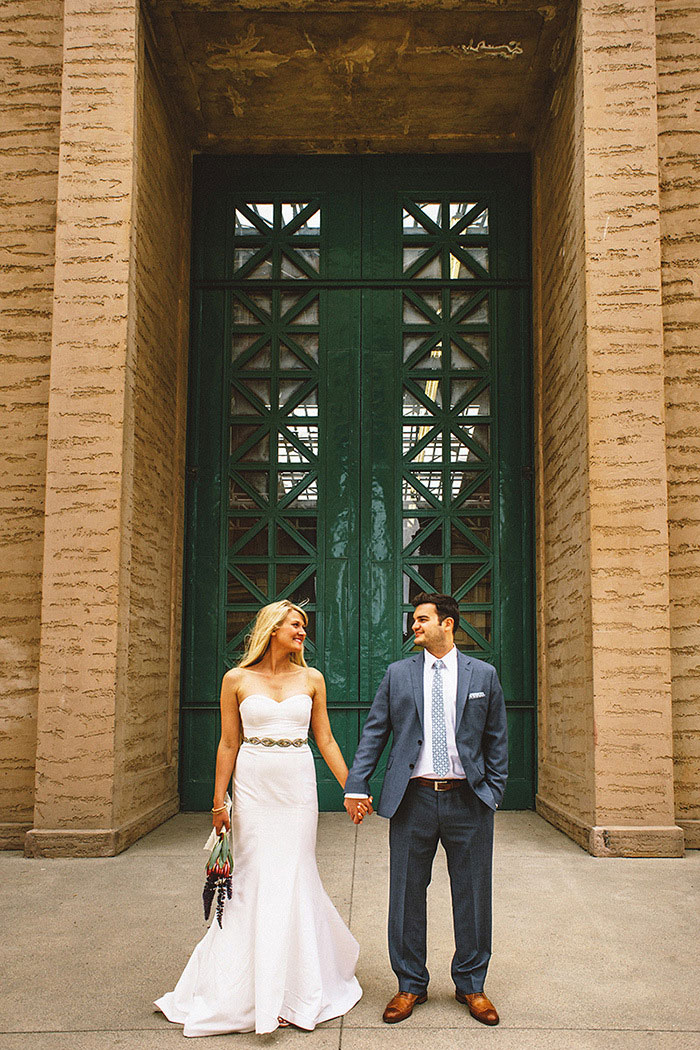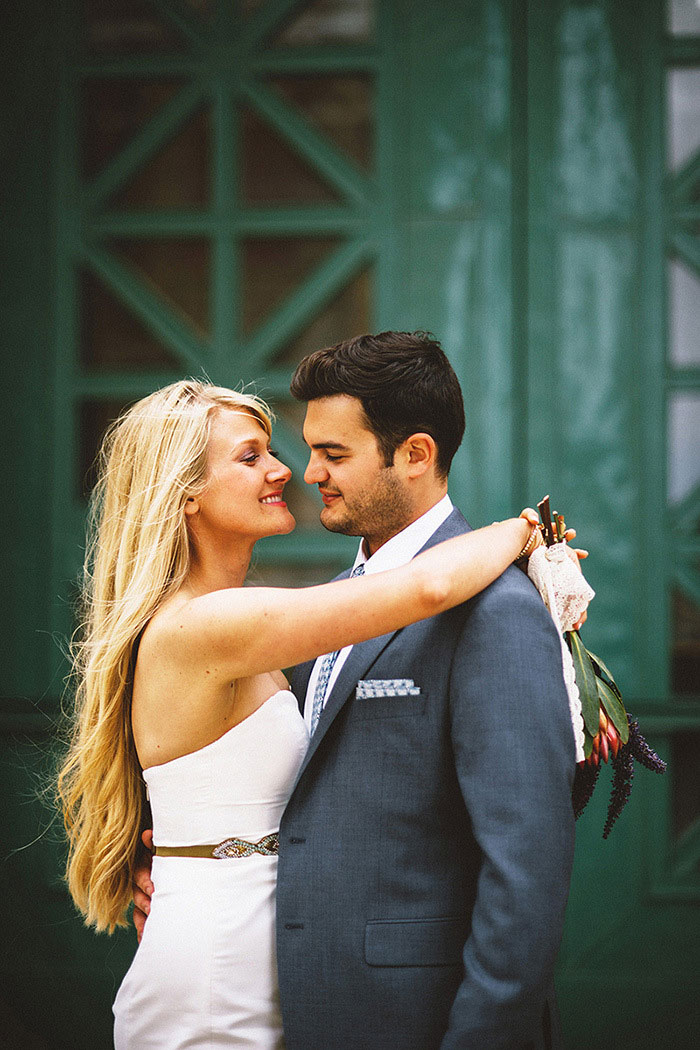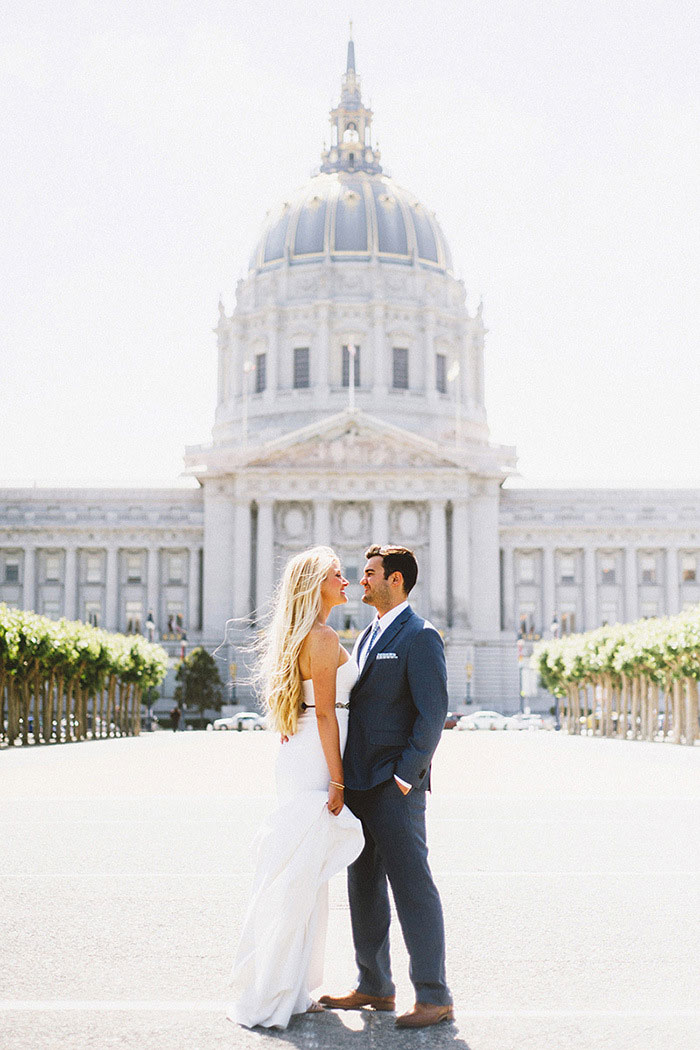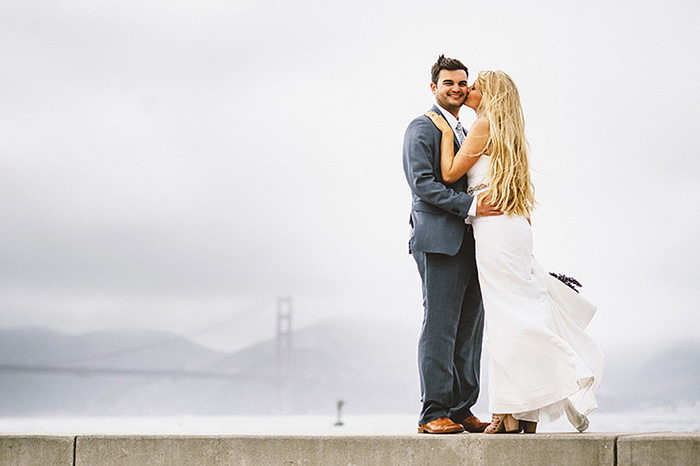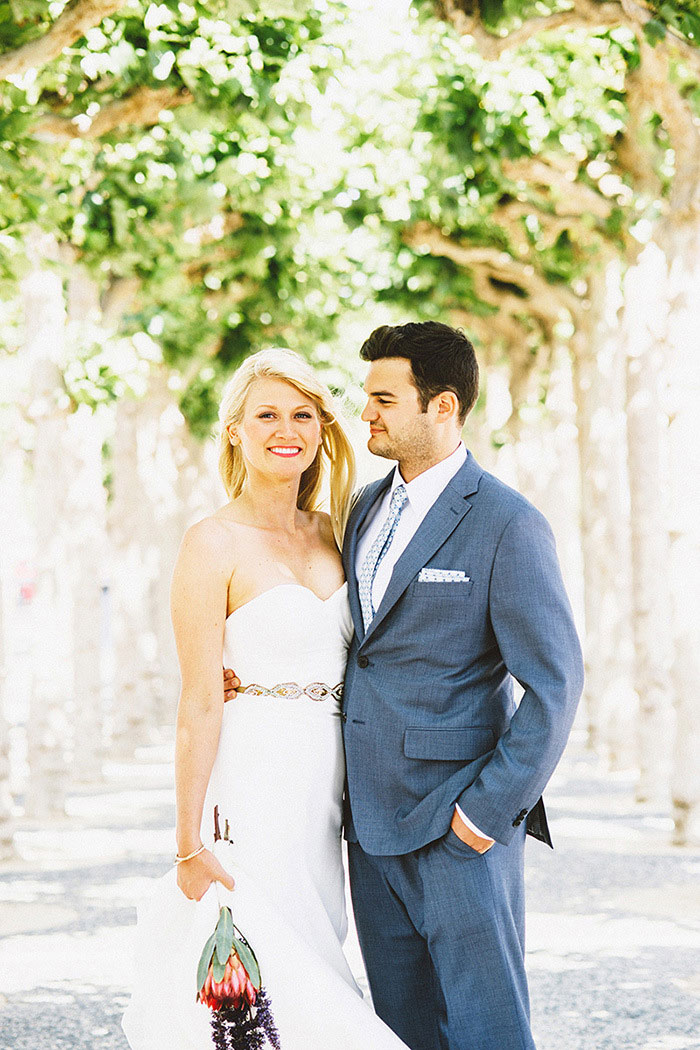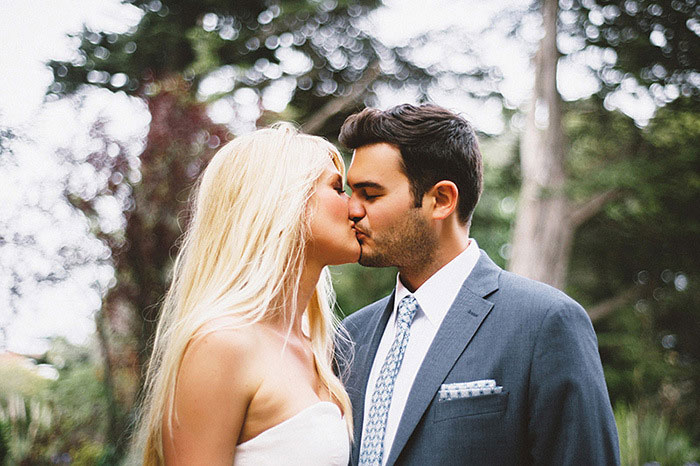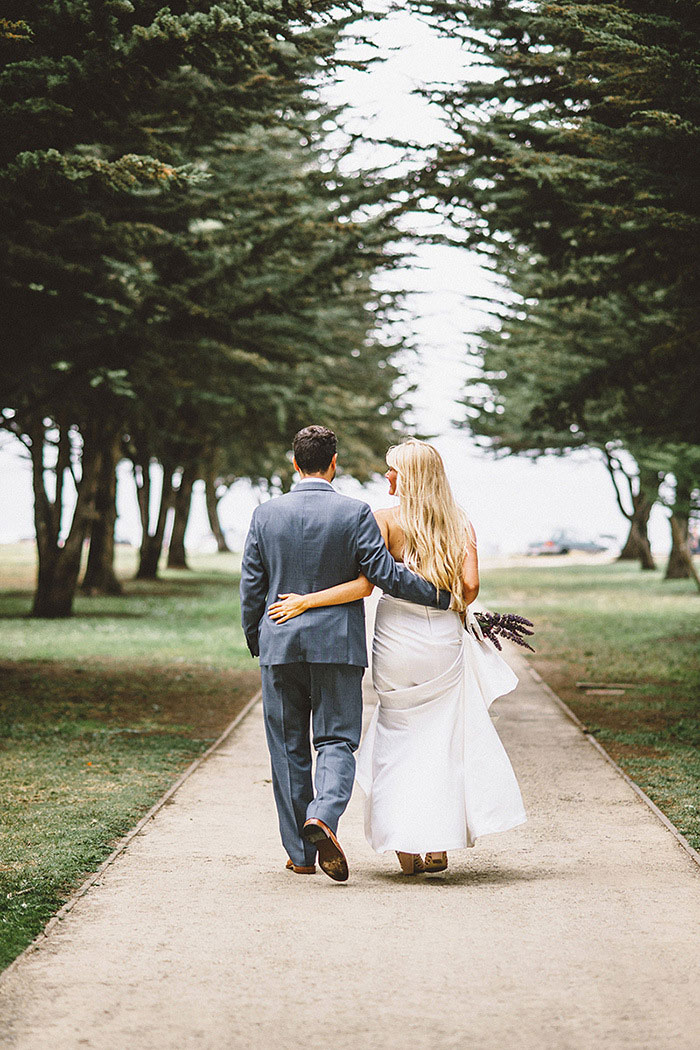 Did you have any 'issues' with the small guest list from friends and family? If so, how did you address them?
Not to our knowledge. We did have a send-off party prior to our wedding though, so we were able to celebrate with our close family and friends.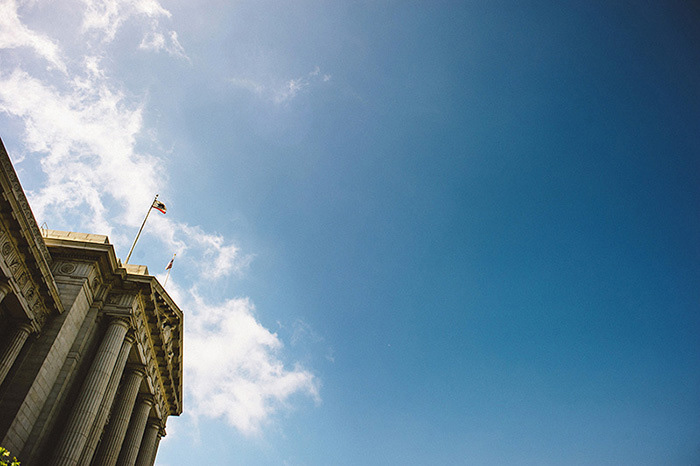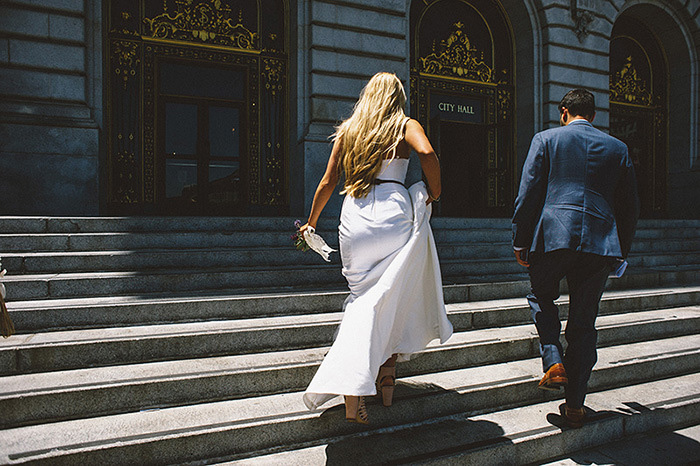 What were the highlights of the ceremony?
A couple that we had met a couple days prior, surprised us by showing up at the courthouse. We met them on their wedding day as we were scoping out the Court House, and within three hours we did an entire wedding photo shoot for them and were their witnesses. It was so special that they showed up.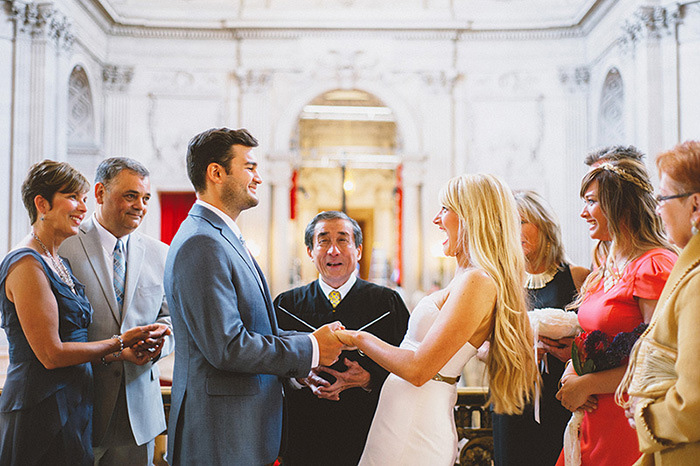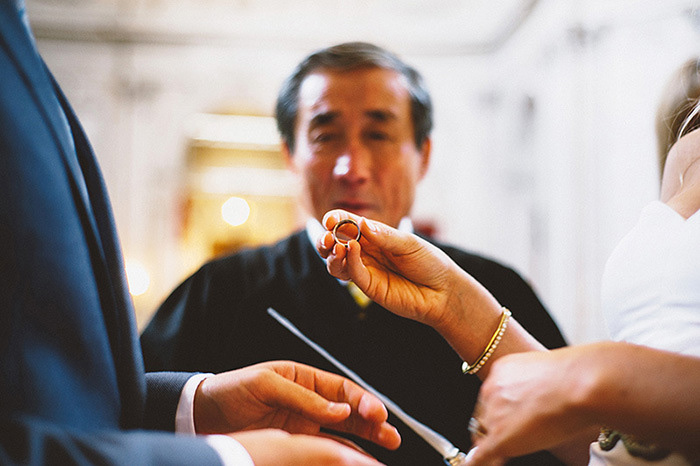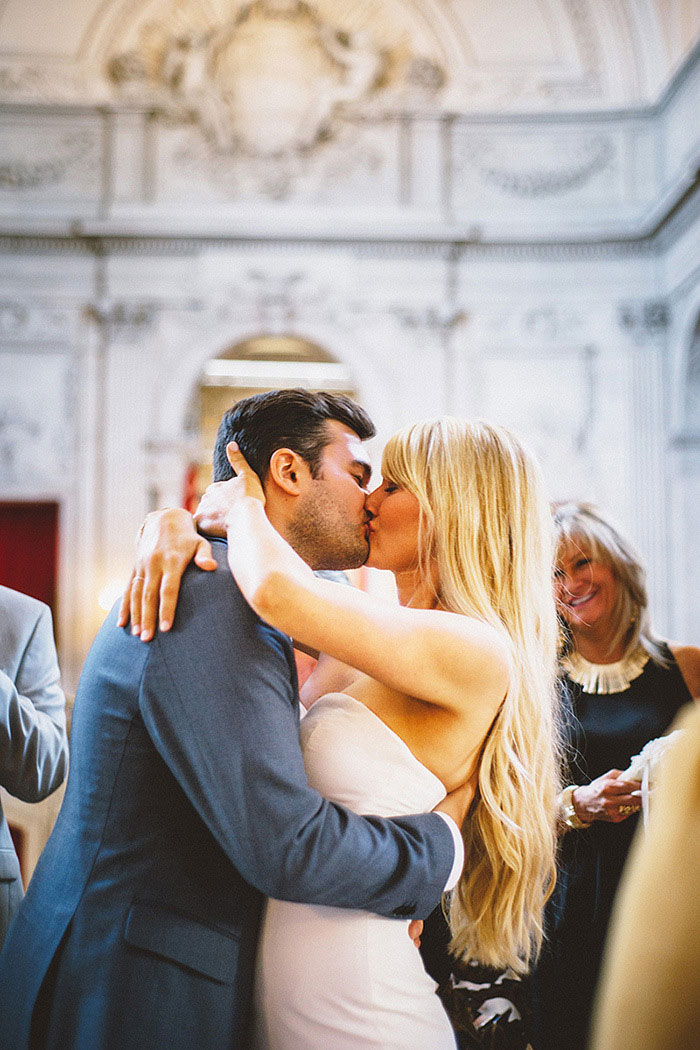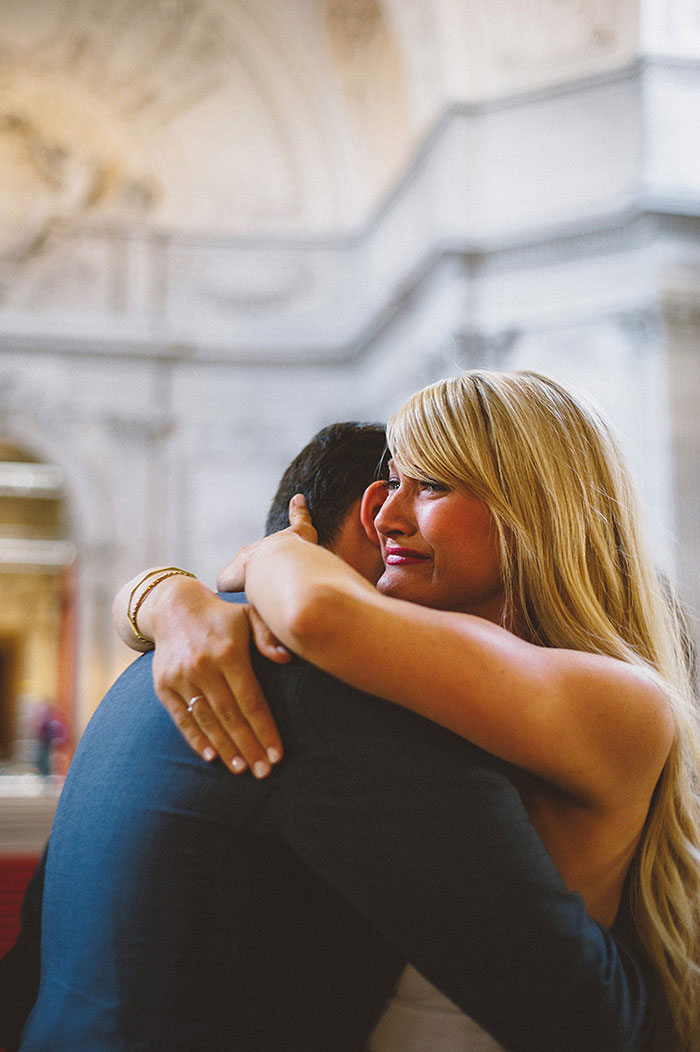 What were the highlights of the reception?
For our reception, we did a mini tour of some of our favorite spots, starting with banh mi sandwiches from Saigon Sandwich (which is conveniently located right across the street from the Court House), a picnic at the Palace of the Fine Arts, and dinner at Millennium. 
The whole day was pretty incredible, but our favorite moment was when we surprised our parents with a father-daughter, mother-son dance while we were having our picnic at the Palace of the Fine Arts.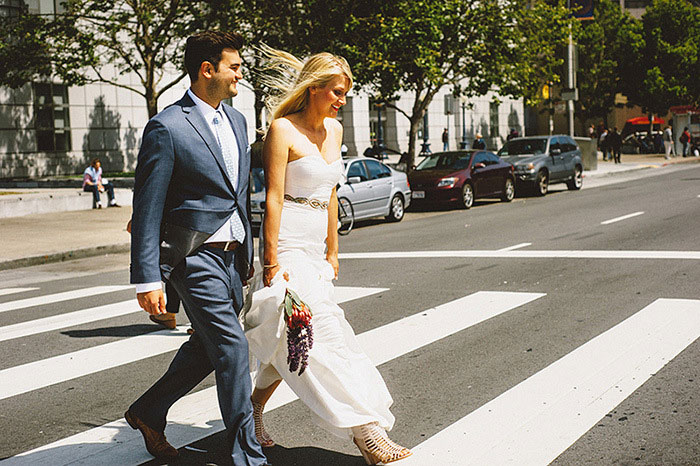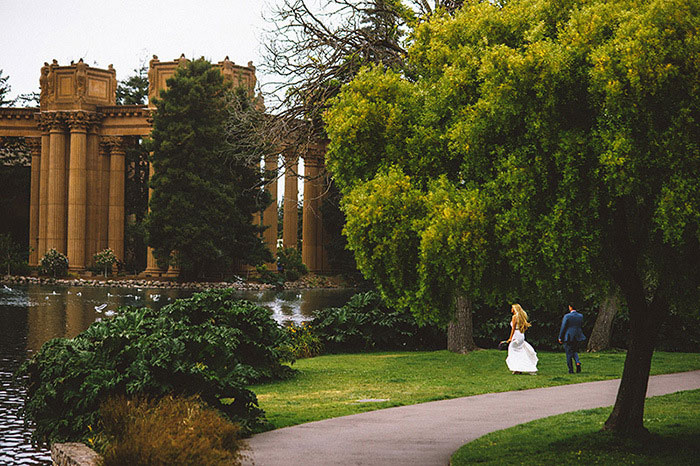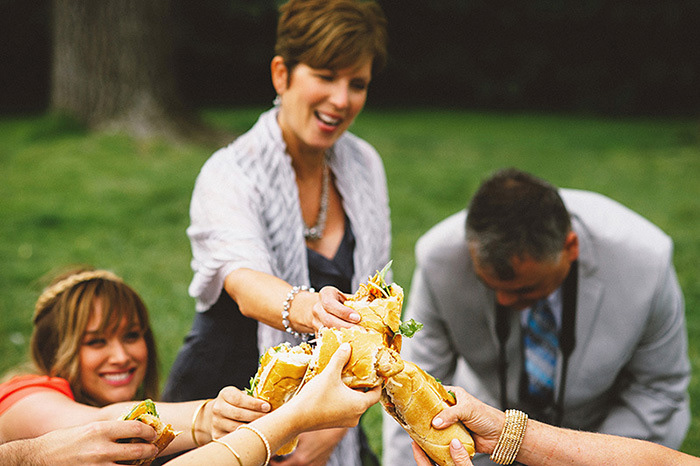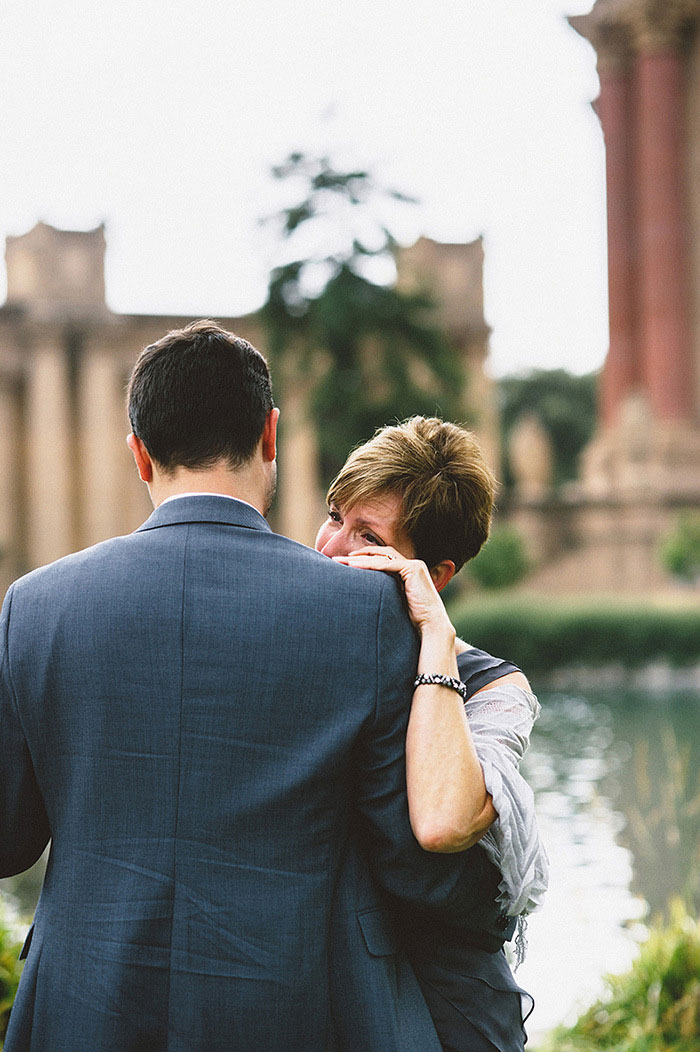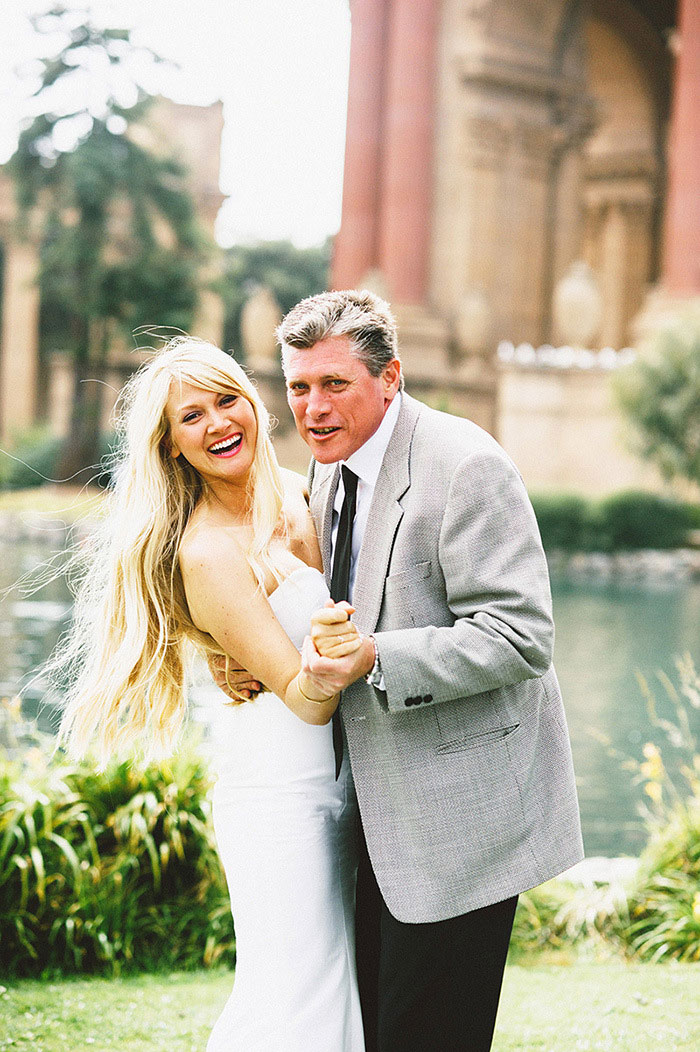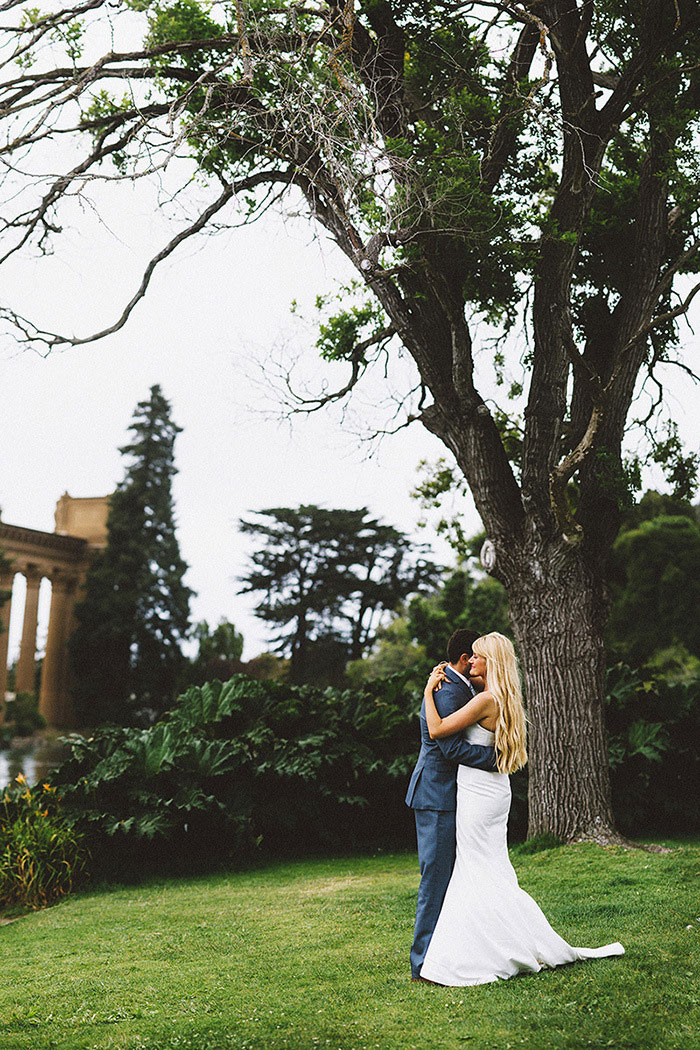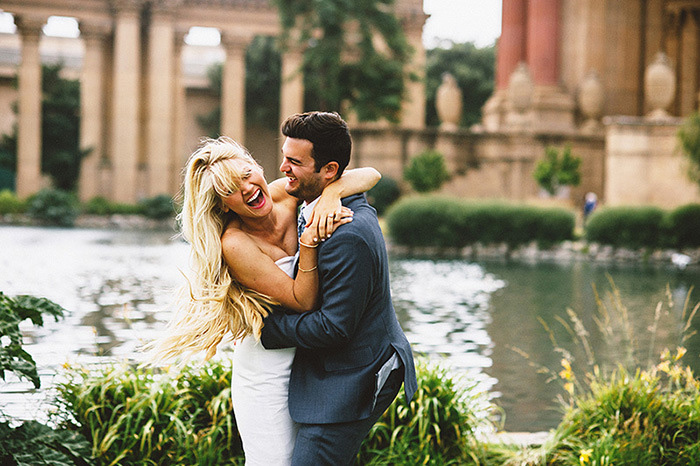 What was the best thing about having an intimate wedding?
We were able to plan our day as if we were eloping in our favorite city, eating our favorite food, seeing our favorite sites, but with our favorite people.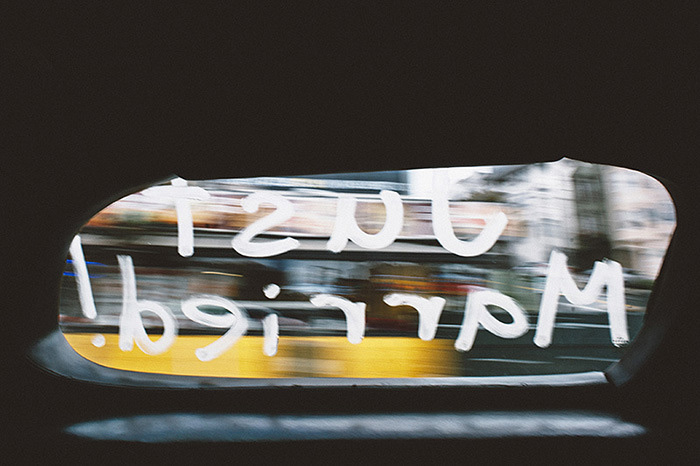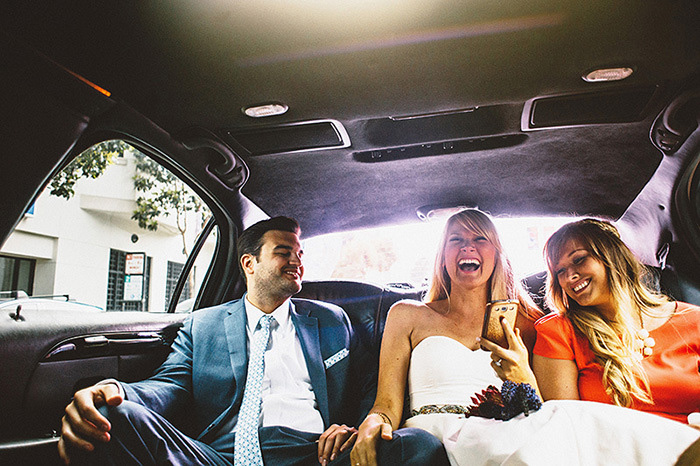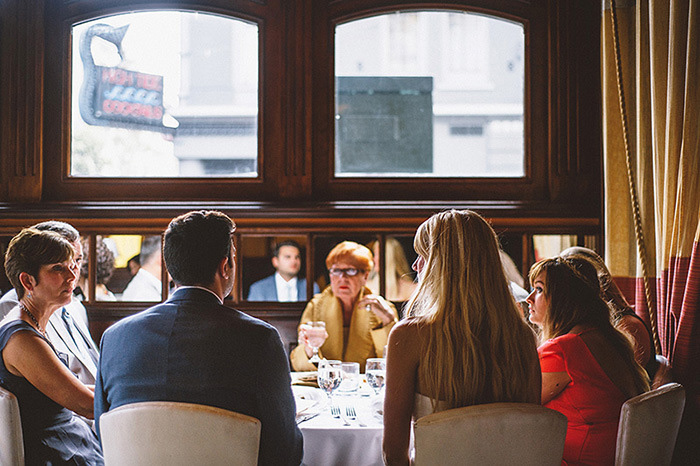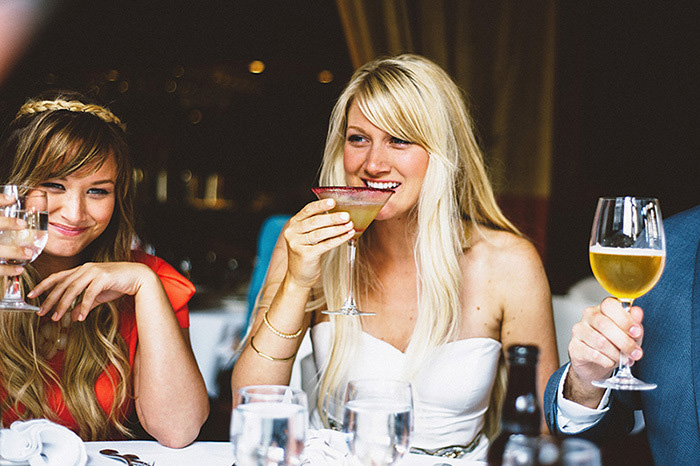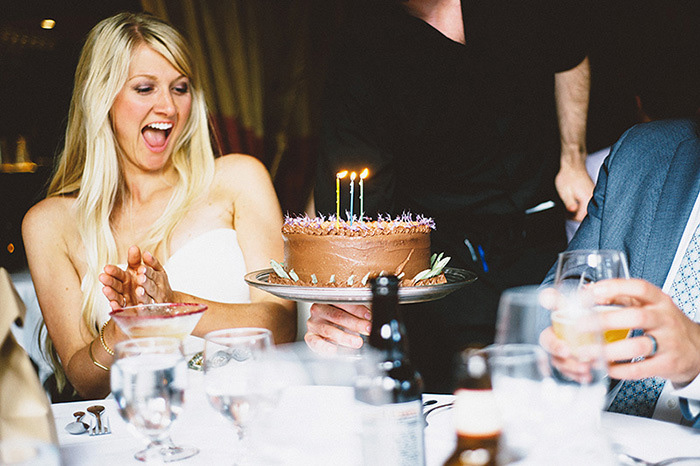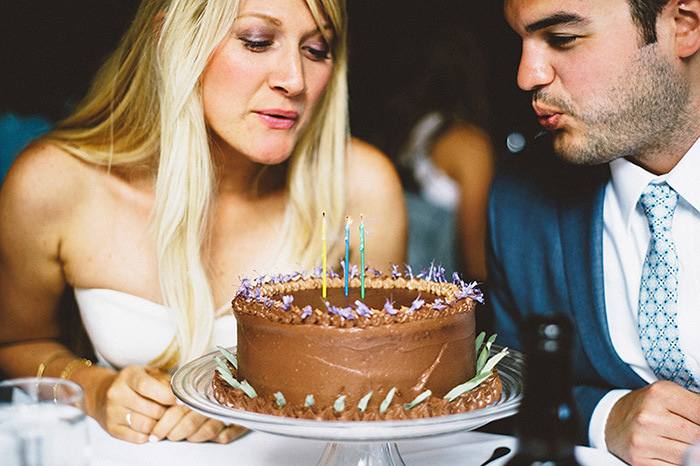 What advice do you have for couples who are considering an intimate wedding?
There is no "normalcy" when it comes to weddings. Create a day that is the truest representation of you and your partner, regardless of what that looks like.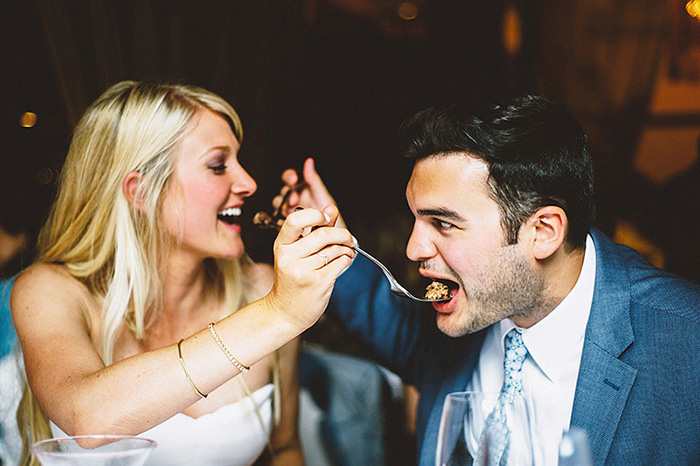 Vendors:
Photography: Kim Smith-Miller
Reception Venue: Millennium 
Save
Save
Save
Save