When Leyna and Michael decided to tie the knot, they both wanted different things for their wedding day – Leyna wanted to elope overseas, while Michael wanted a celebration he could share with those closest to him. As a compromise, the Australian couple opted for an intimate destination wedding in Italy. They had no problem cutting down their guest list to 19 of their nearest and dearest, and were lucky enough to find an amazing Tuscan villa that could accommodate them all for a week. The owner of the villa took care of all the details so the newlyweds could relax and enjoy their day to the fullest in the gorgeous countryside surrounded by their family and friends – sounds like a pretty good compromise to us!
Special thanks to Lelia Scarfiotti for capturing all the special moments of Leyna and Michael's wedding day and sharing them with us today.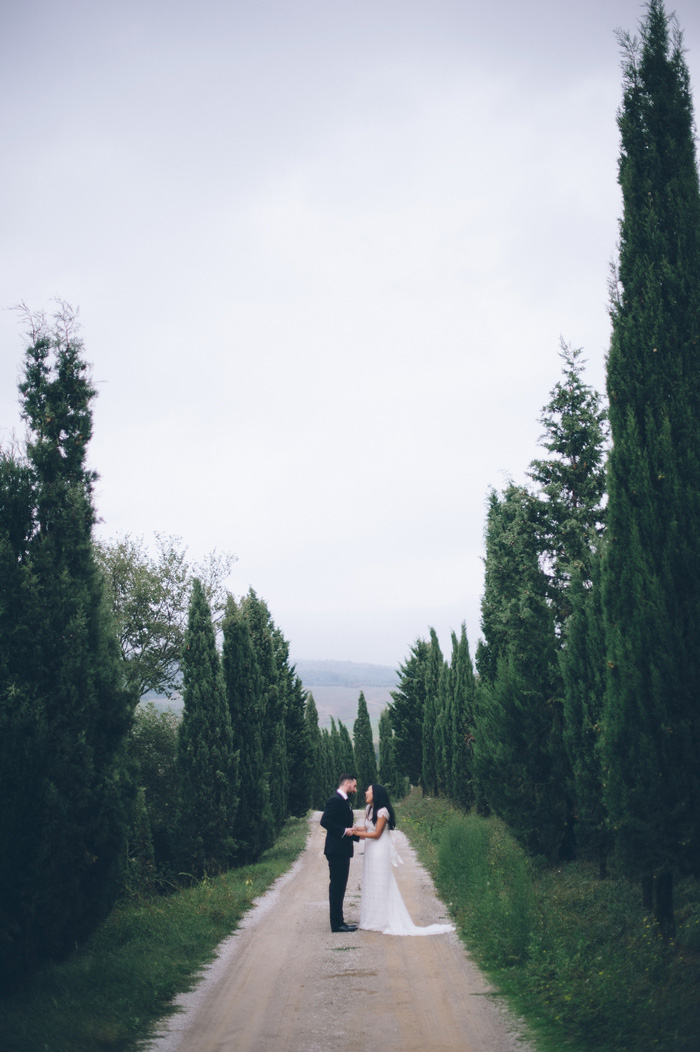 Leyna, 29 & Michael, 29
Asciano, Tuscany, Italy
Wedding Date: September 24, 2014
Number of Guests: 19
Wedding Cost: $9,000
Wedding Ceremony Location: The Lazy Olive
Wedding Reception Location: The Lazy Olive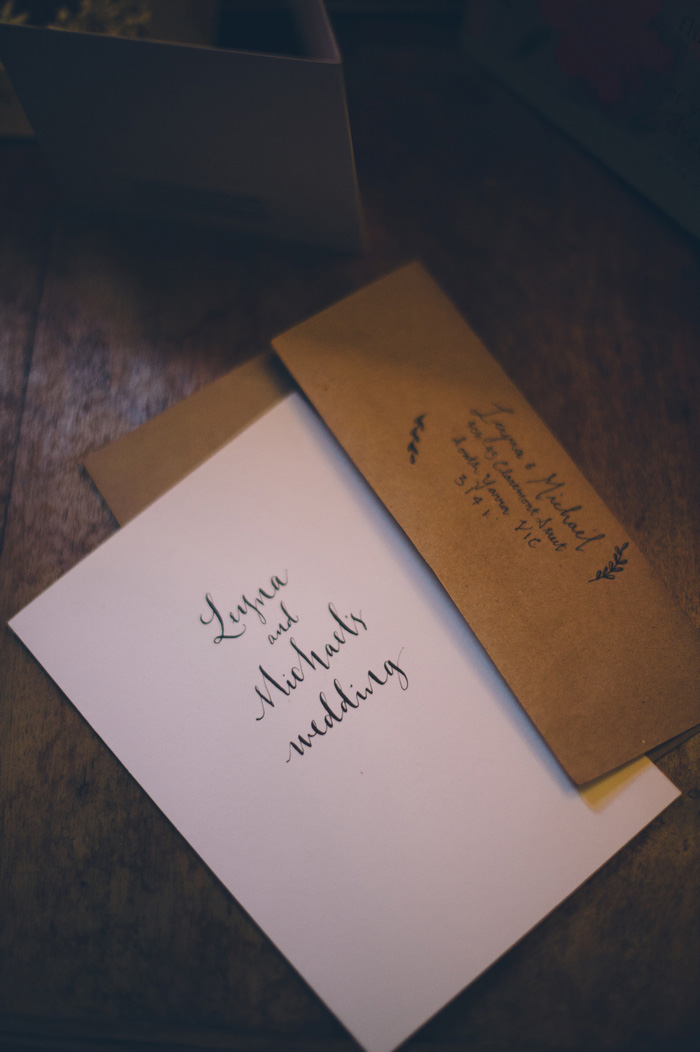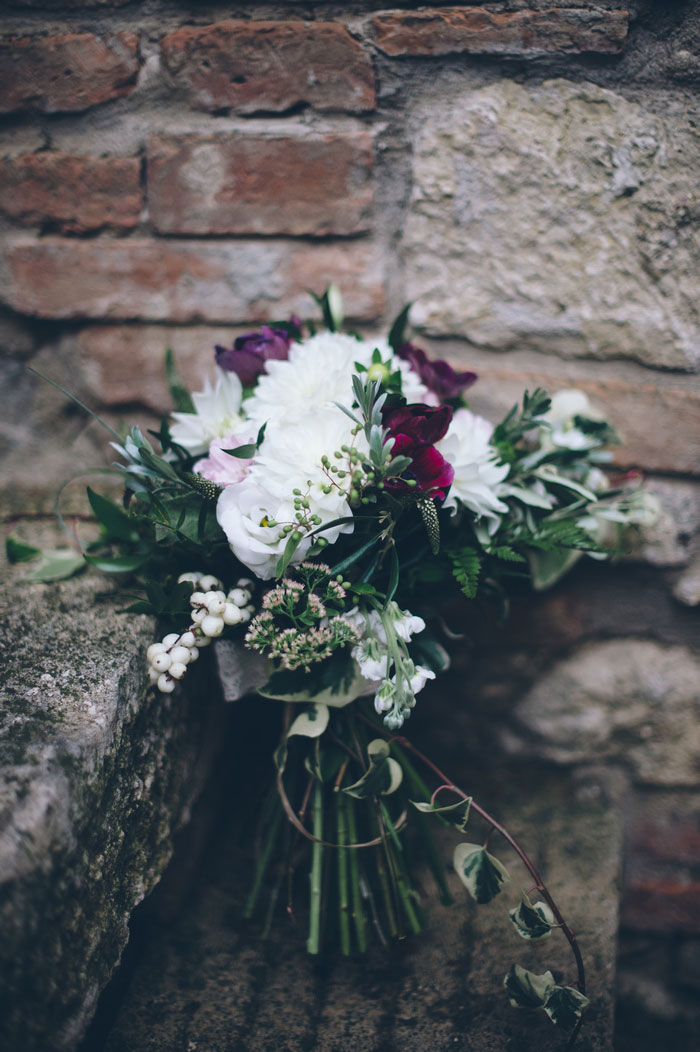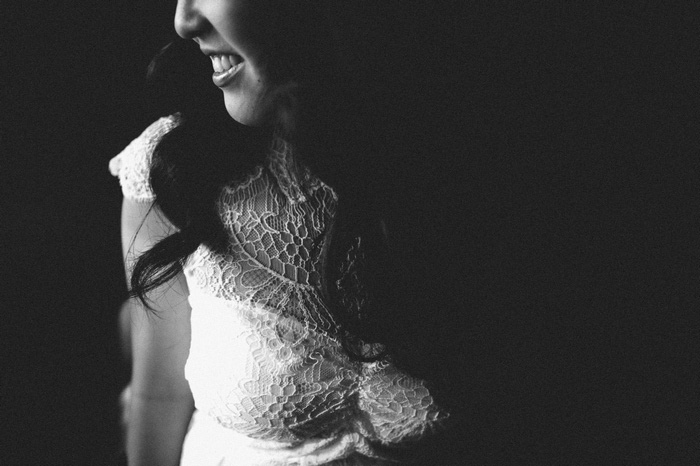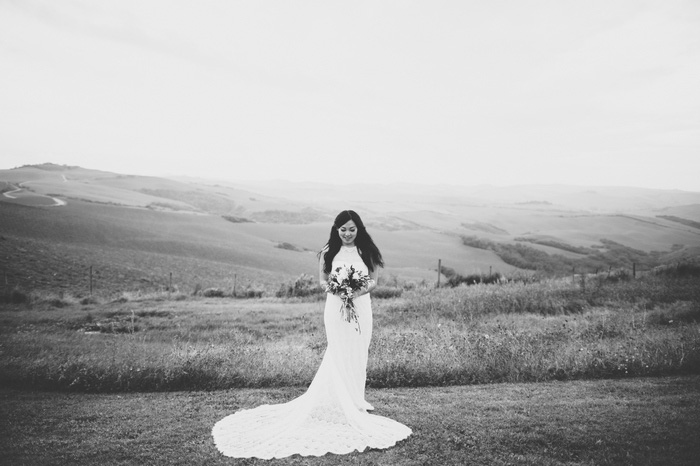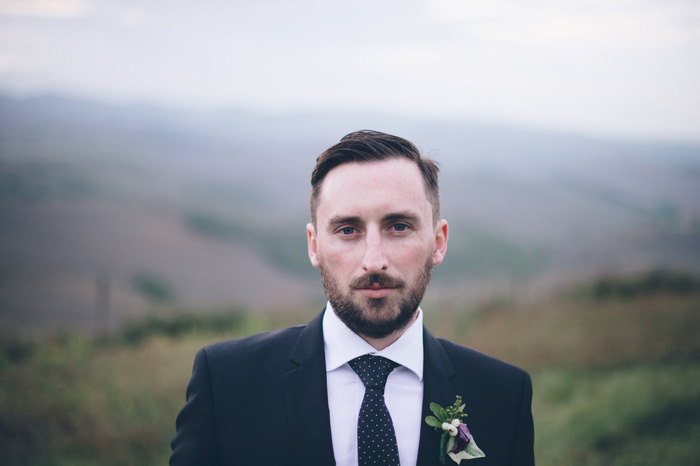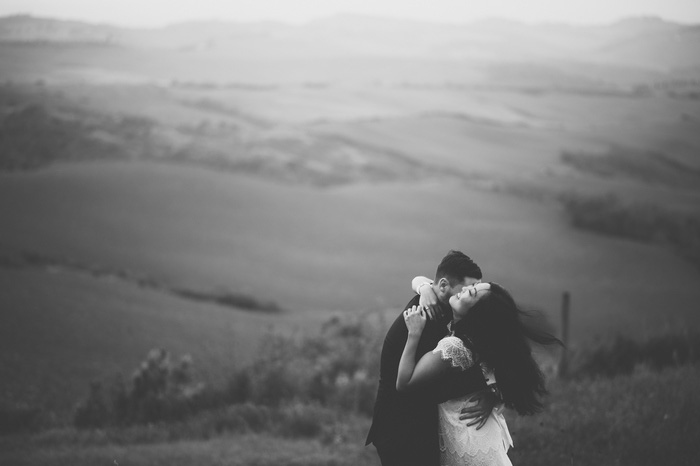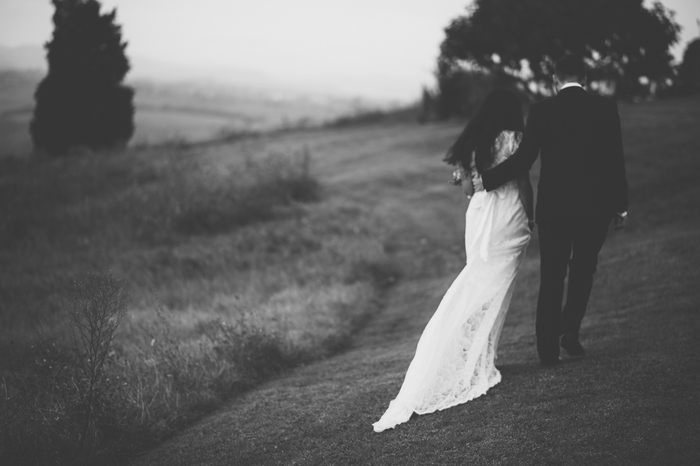 Why did you have an intimate wedding?
I never really dreamed of a big wedding and the thought of all that attention terrified me. When Michael and I got engaged I really wanted to elope and get married somewhere overseas just the two of us. Understandably, Michael wanted to share our special day with his closest friends and family so we decided to have an intimate overseas wedding in Italy.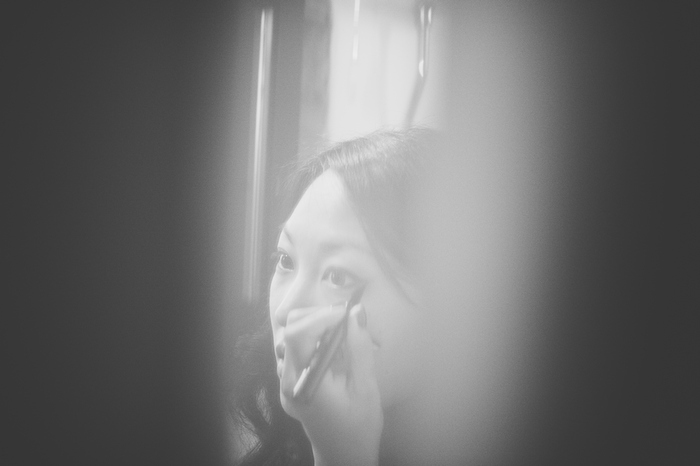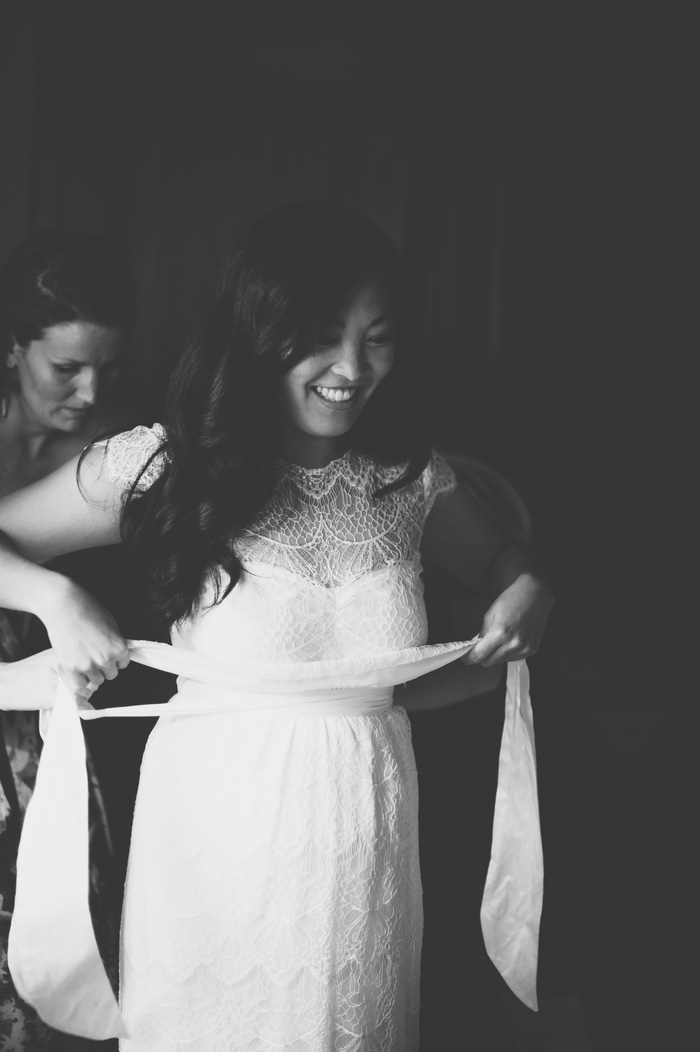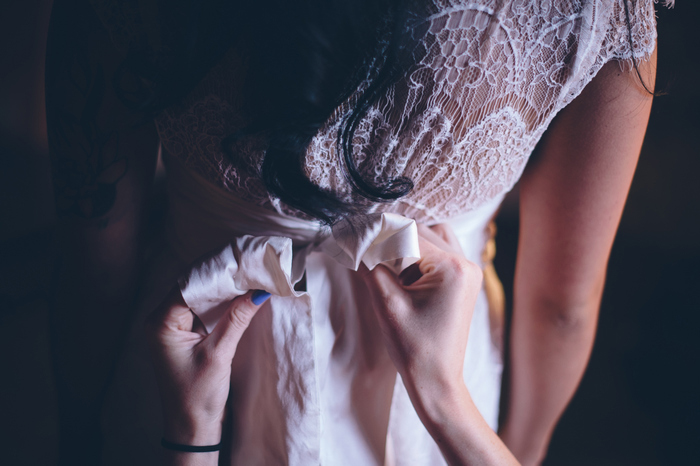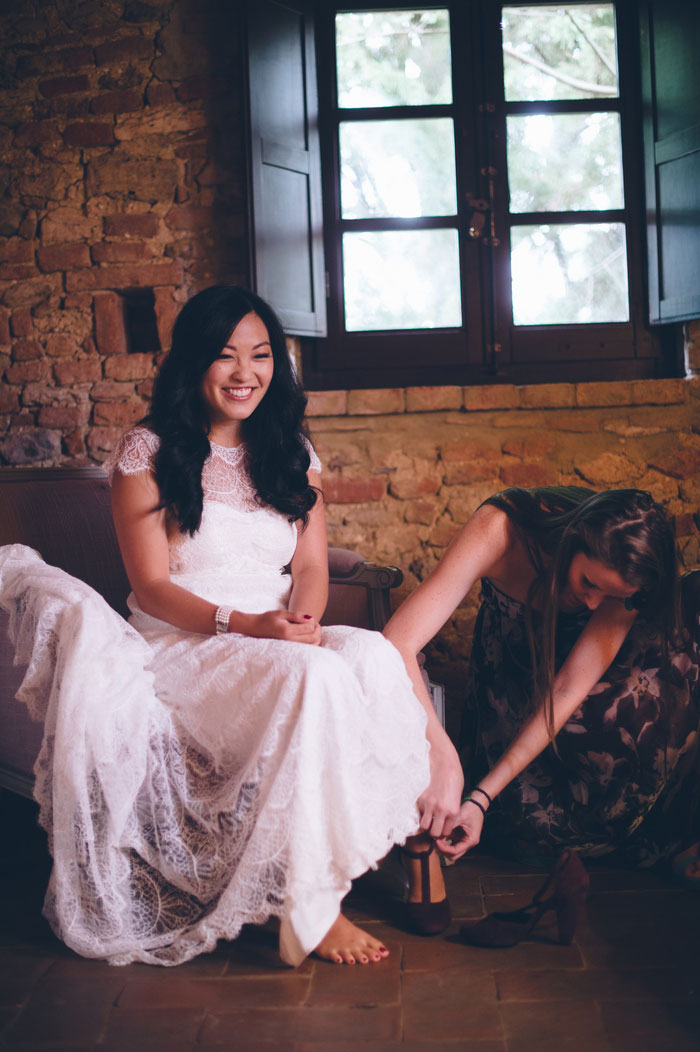 What are some the challenges that you faced planning an intimate wedding?
The only challenge we had was finding the perfect setting for our special day. We wanted to find a Tuscan villa that was big enough to hold 22 people for a week. When we found The Lazy Olive, it was like a big weight was lifted off our shoulders. The Lazy Olive was really the perfect place to have our intimate wedding. The owner, Daniella, took care of everything, from hosting the rehearsal dinner to finding the perfect craft beer for the reception.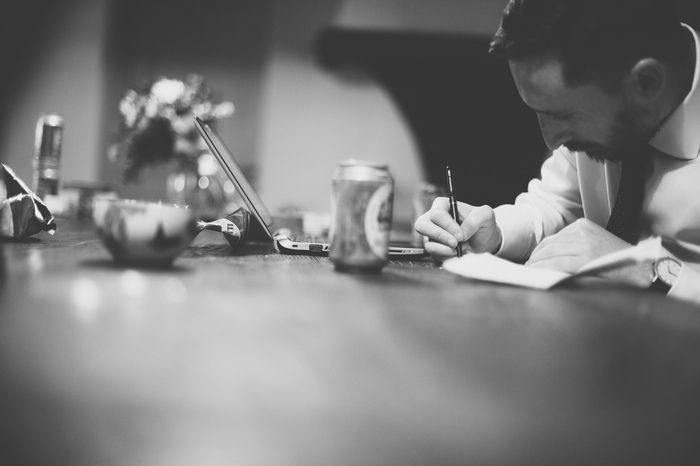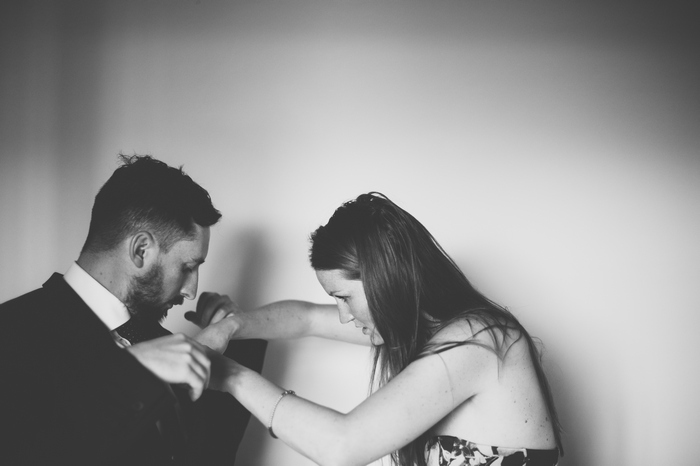 Was it difficult to pare down the guest list?
No, we were very happy with the people who were there to share our day.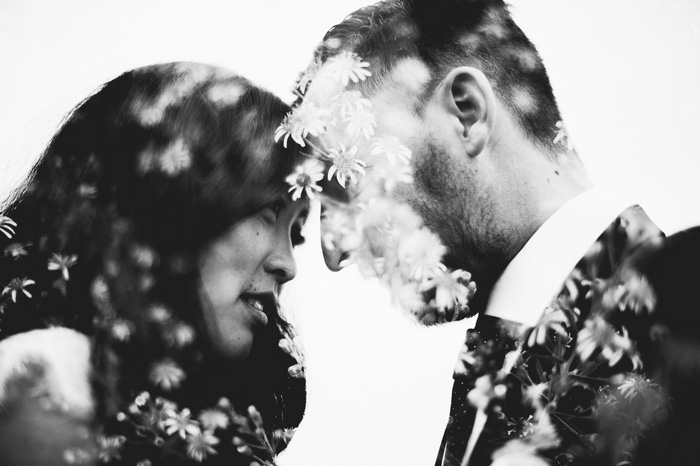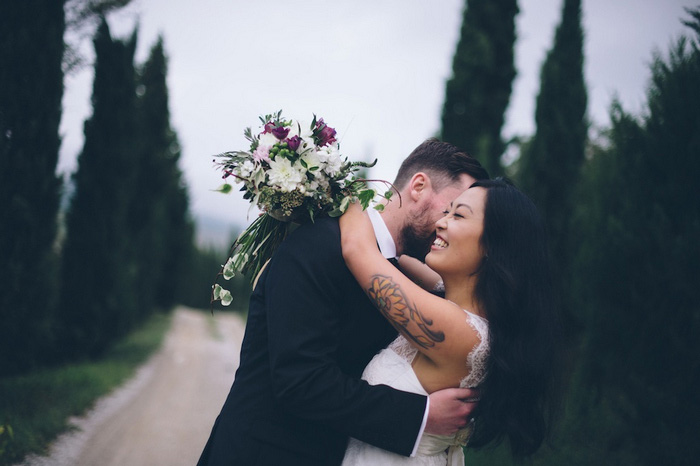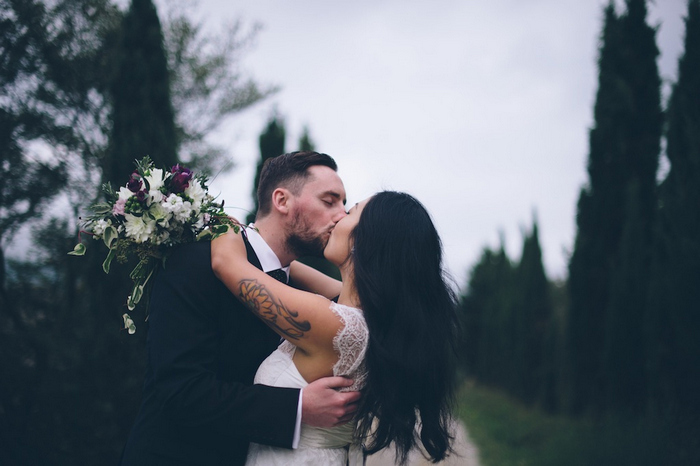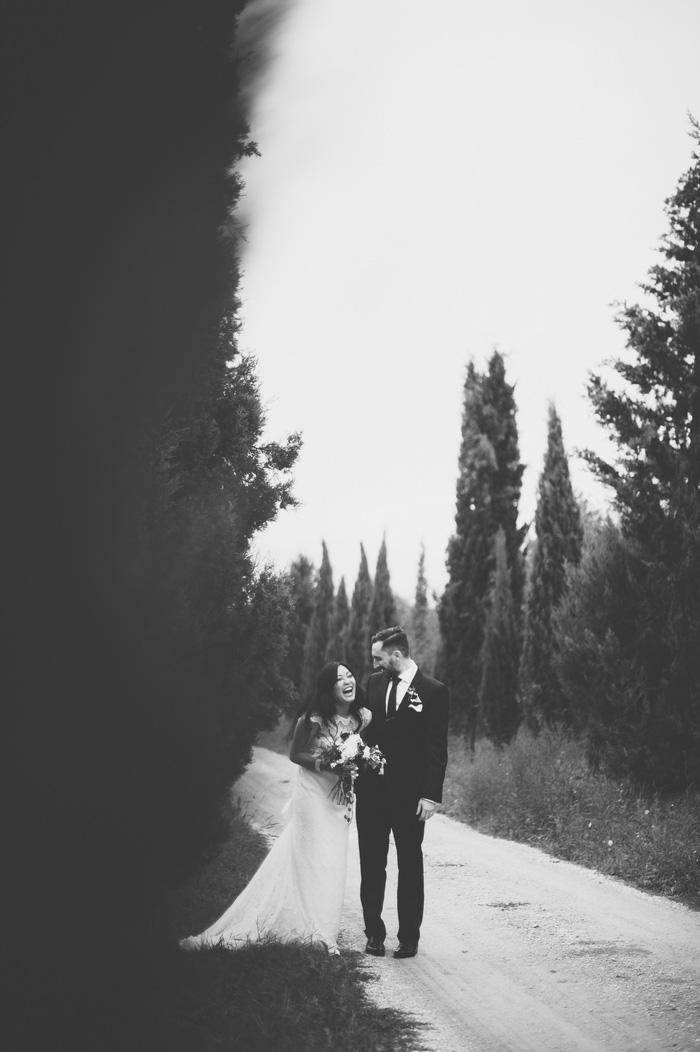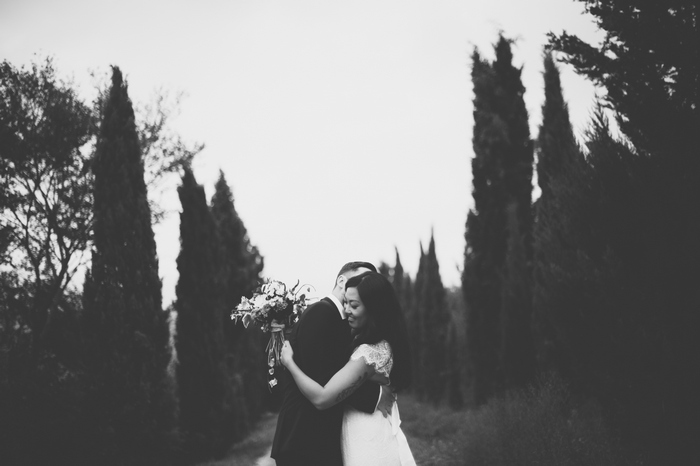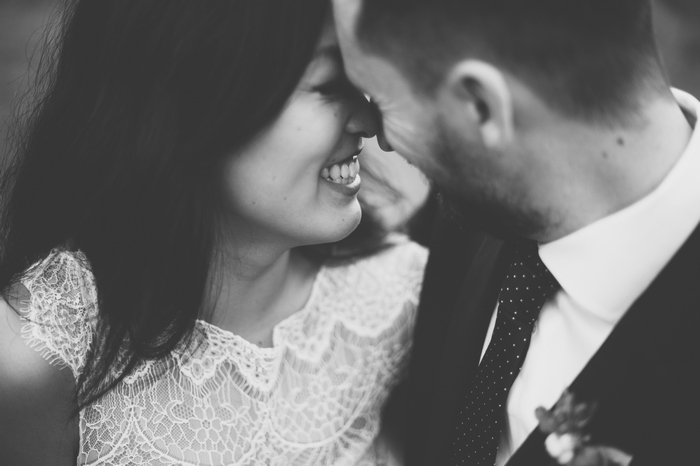 Did you have any 'issues' with the small guest list from friends and family? If so, how did you address them?
We did not have any major issues with the small guest list. There were a few minor moments when people were upset that certain people weren't invited, but in the end everyone was supportive of what we wanted.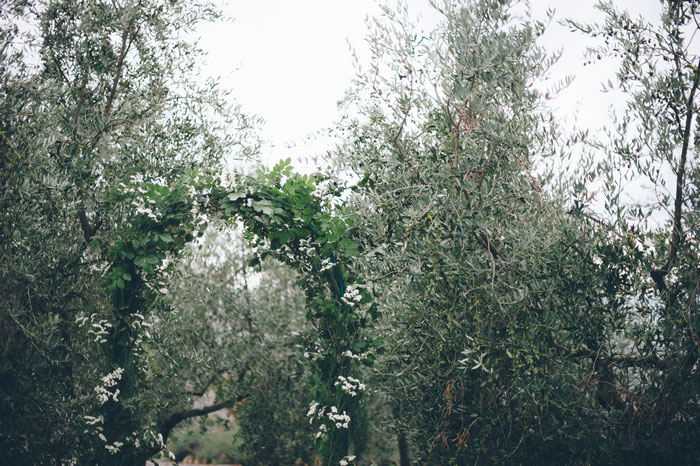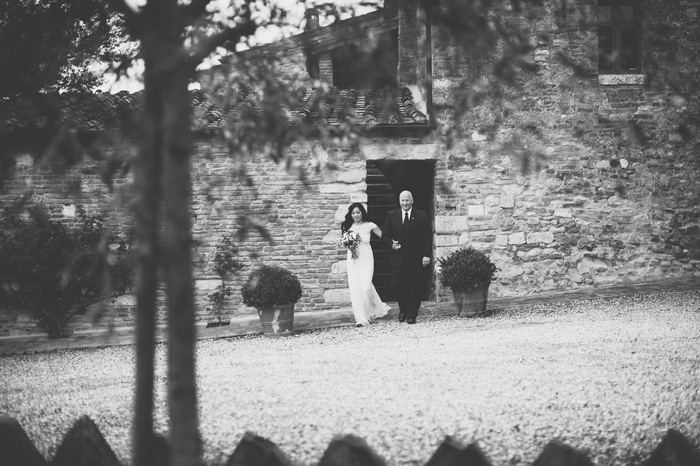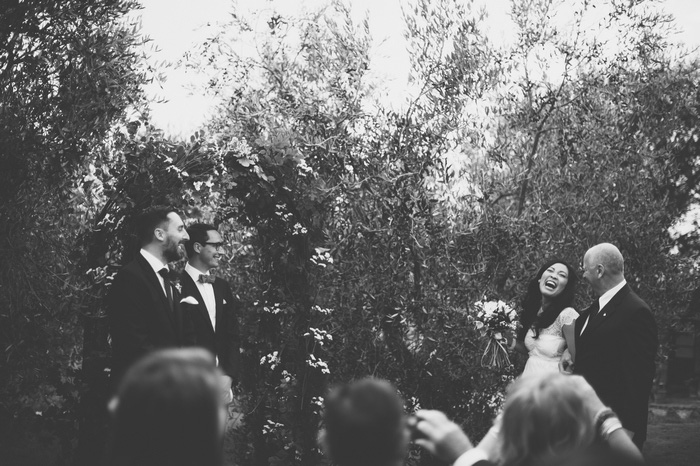 What were the highlights of the ceremony?
Because we did all the legalities before arriving in Italy, we had Michael's brother officiate the wedding. It was really special for Michael to have his brother up at the front with us, and there were lots of laughs and tears. My best friend also got up and shared a poem that she had written for us.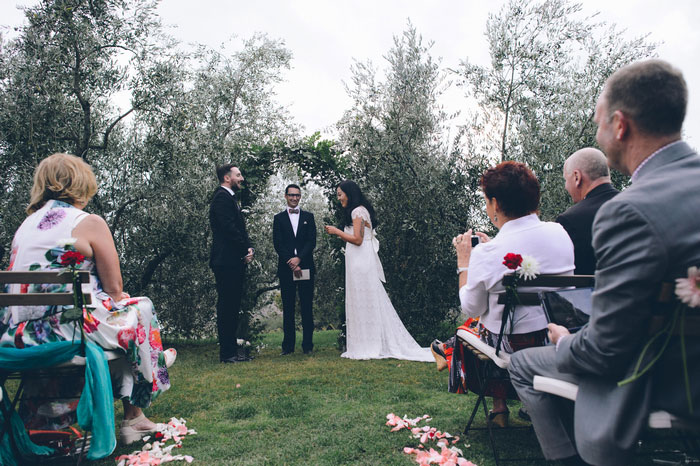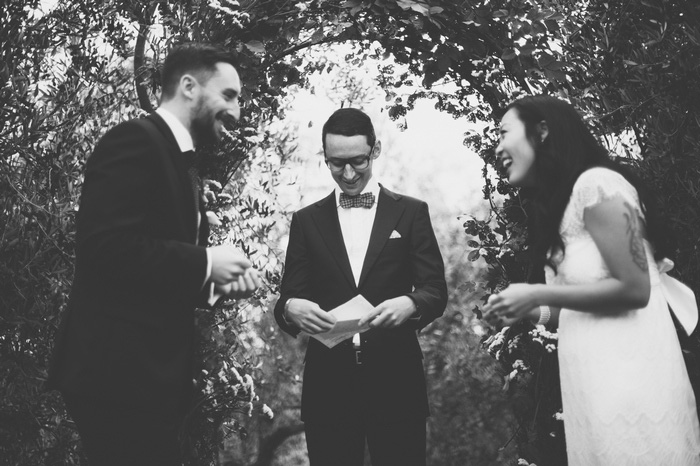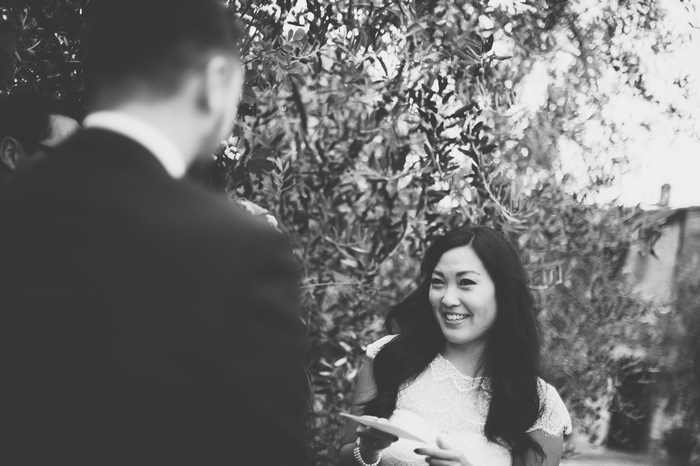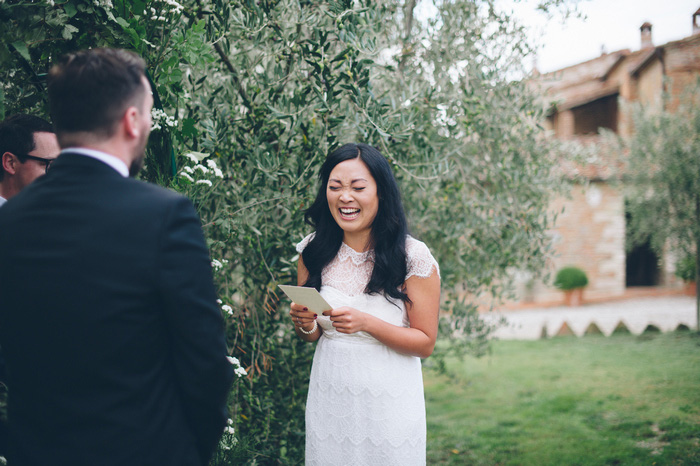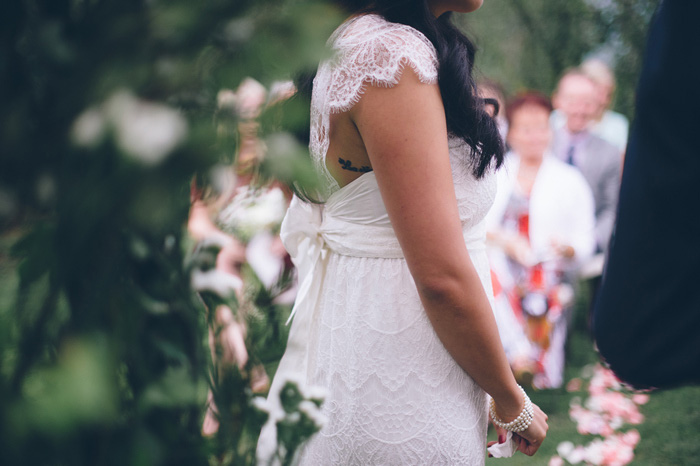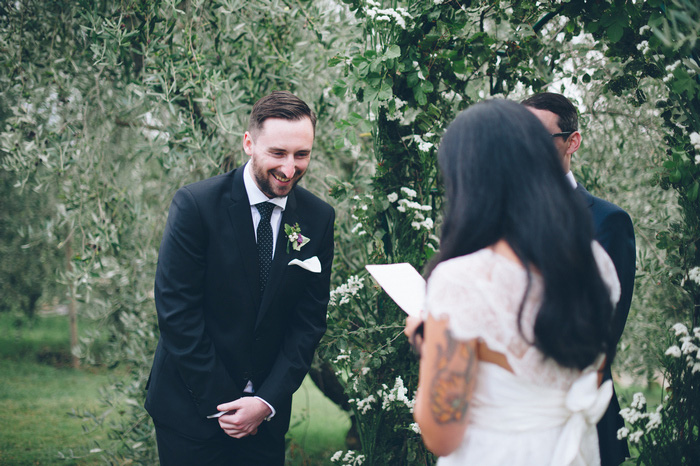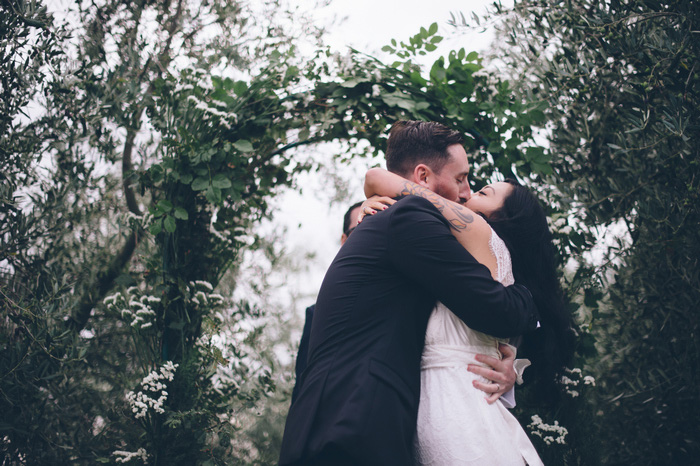 What were the highlights of the reception?
There were some killer speeches during dinner and some crazy dancing. Michael and I had heaps of fun dancing the night away! It was just lots and lots of fun as the week had been building up to this moment.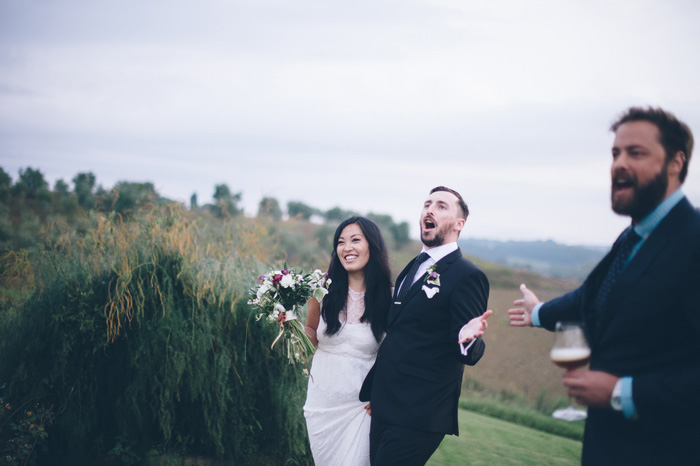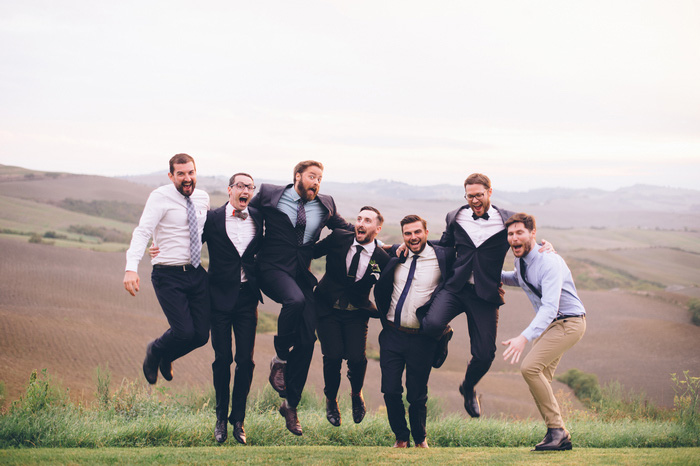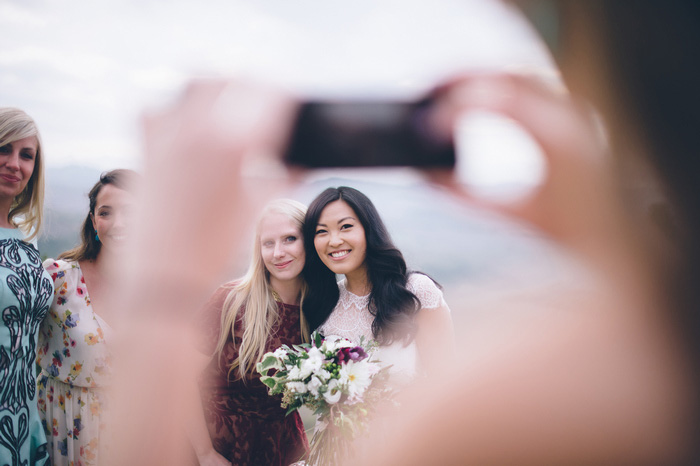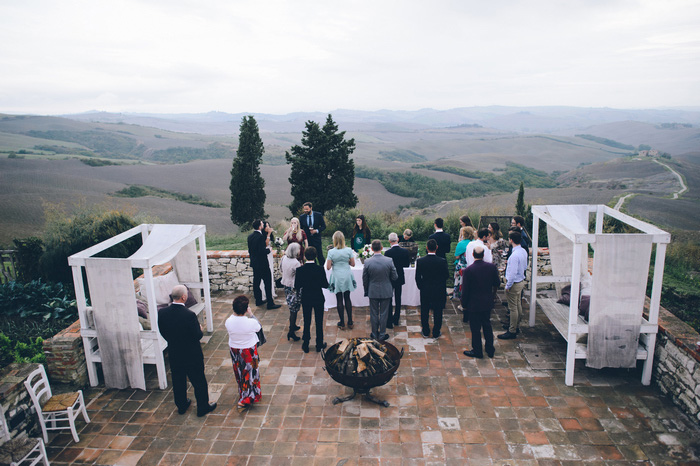 What was the best thing about having an intimate wedding?
The best thing was having all of our closest friends and family with us. We acknowledge that some people like large weddings, but the fact that everyone that was there were the closest people that we love made it that much more special.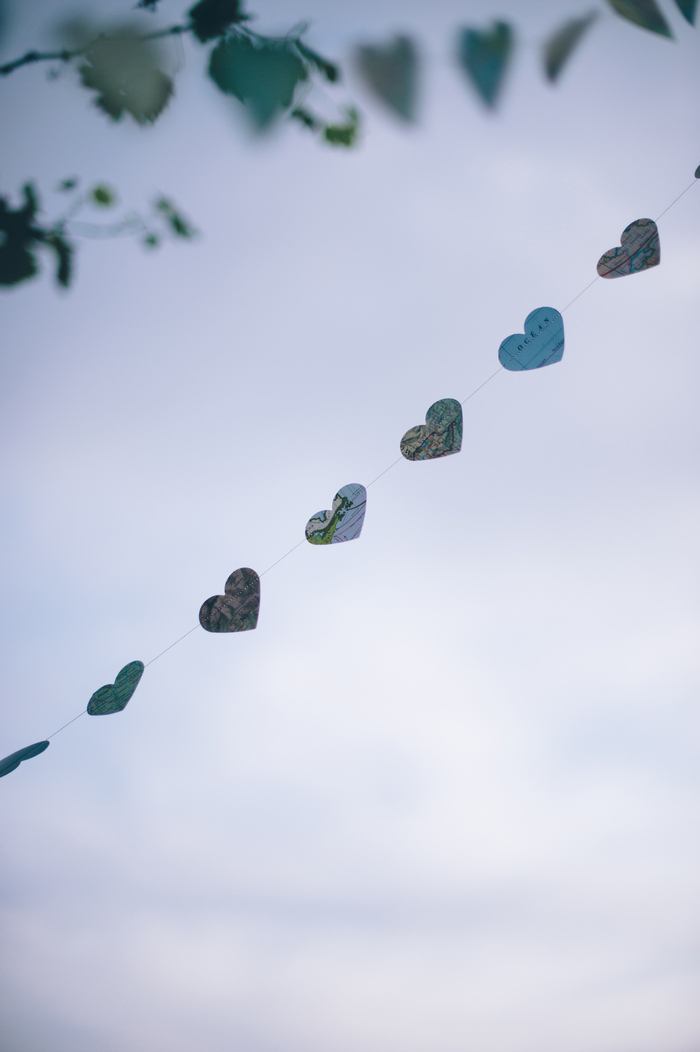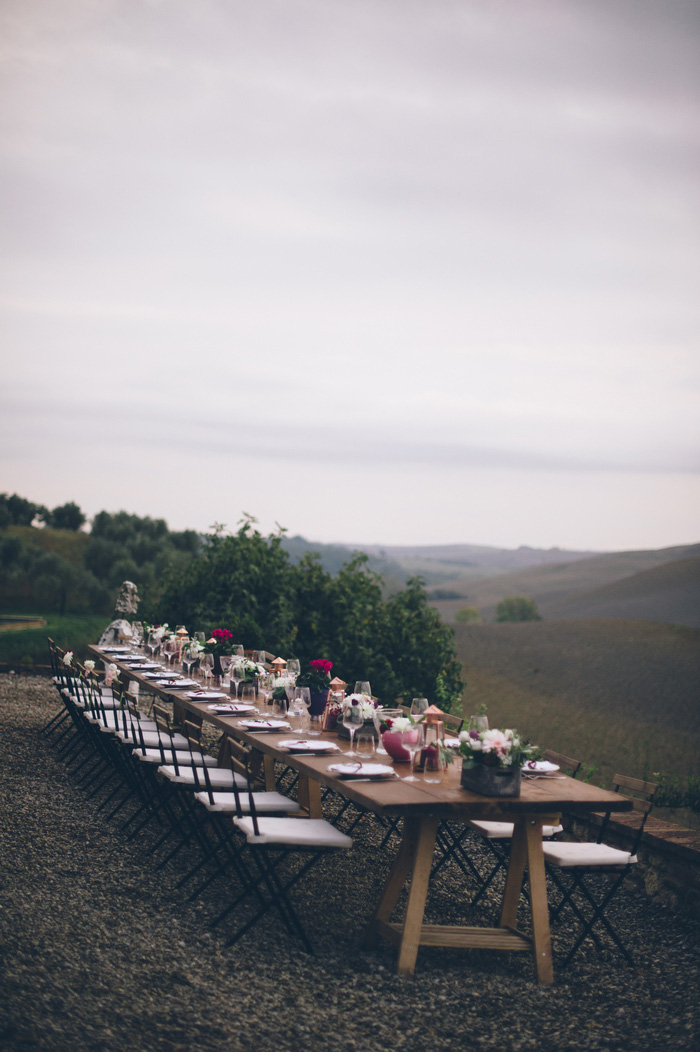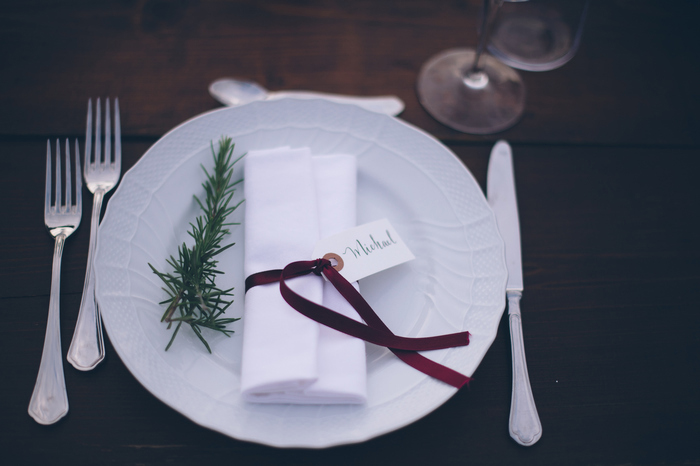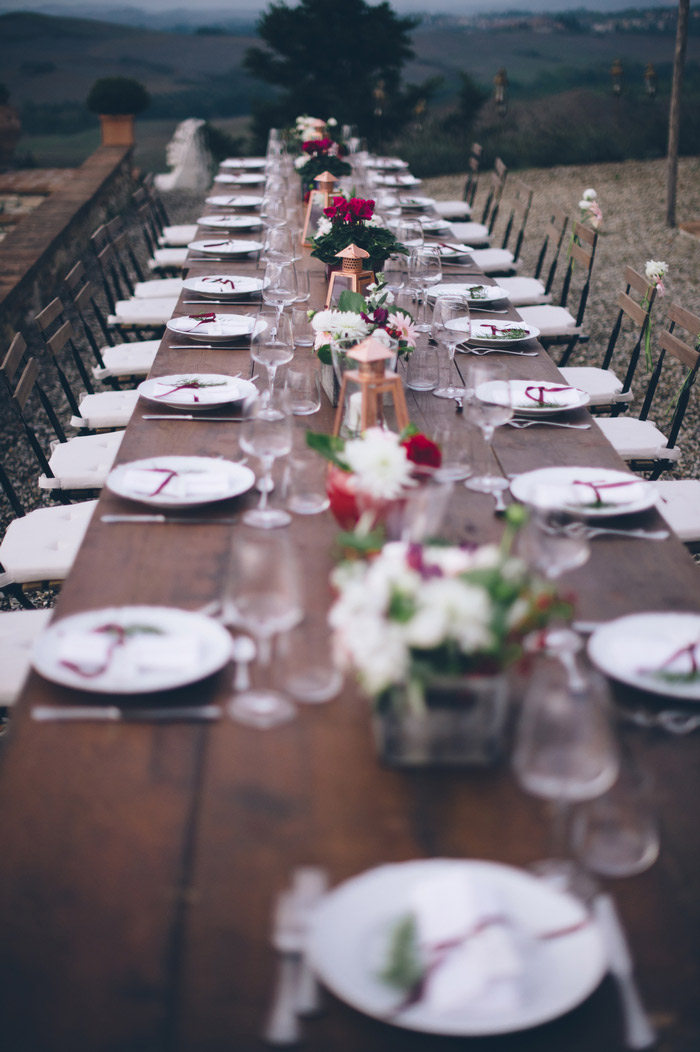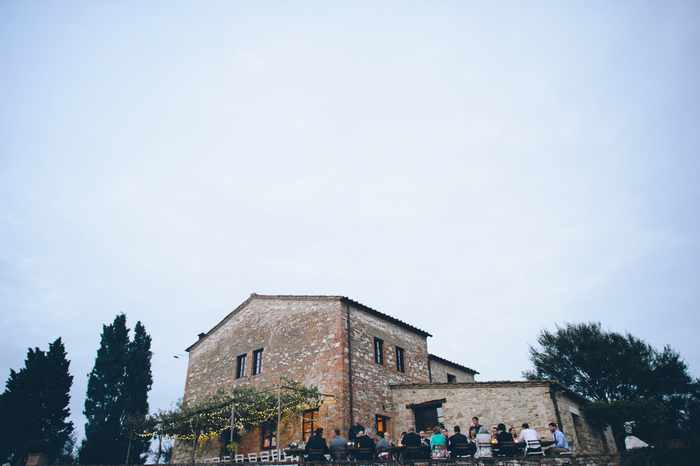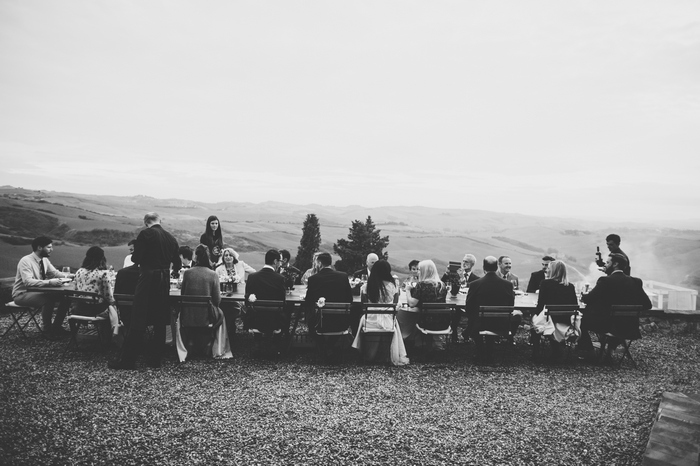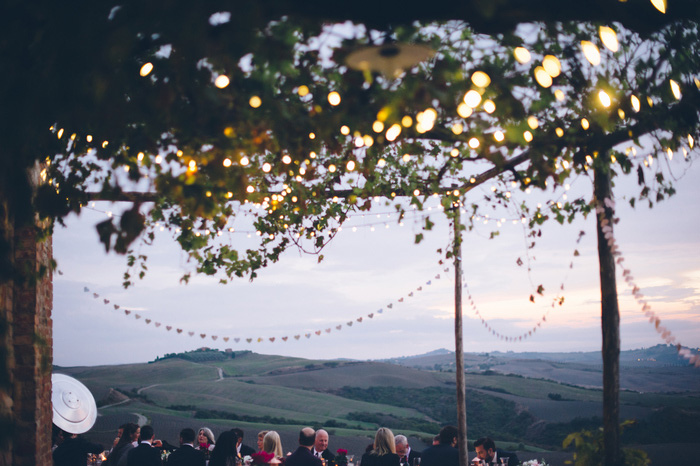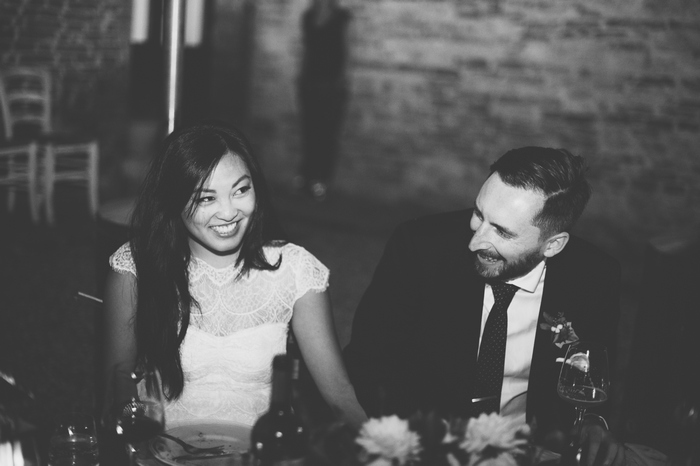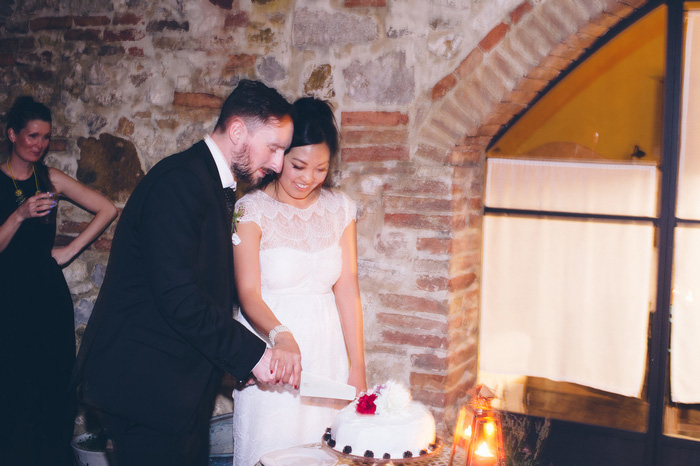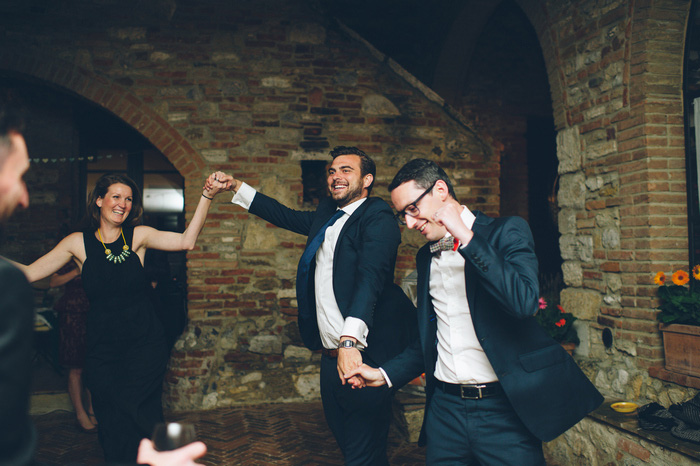 What advice do you have for couples who are considering an intimate wedding?
Having an intimate wedding can annoy and offend a lot of people so make sure it is what you really want. You will be pressured to invite extended family and friends, which is understandable, so you have to stick to your plan.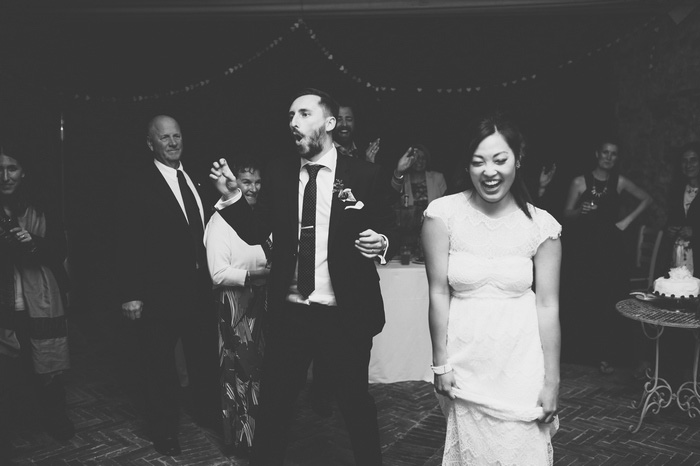 Vendors:
Venue: The Lazy Olive, Asciano, Tuscany
Caterer: The Lazy Olive, Asciano, Tuscany
Photographer: Lelia Scarfiotti
Dress: Anna Campbell
Rings: Charles Rose
Officiant: Andrew Parkes