Some couples add meaning to their wedding day by including lots and lots of details and personal touches; others, like Nick and Sarah, do so by stripping it all away to its barest and simplest form. Not wanting to feel overwhelmed by the unnecessary stresses and complexities of a typical wedding, they chose to elope in Iceland where they could relax, just the two of them, and enjoy their special day without distractions. Despite some complicated last minute planning and date changes, the couple enjoyed a stress-free wedding day in one of the most beautiful places on earth and they both agree that they couldn't have asked for a better or more powerful experience.
Thankfully for us, the guys from Nordica Photography were on hand to capture the couple as they exchanged their vows in the tiny black Buðir Church and wandered the beautifully stark Icelandic landscapes as husband and wife.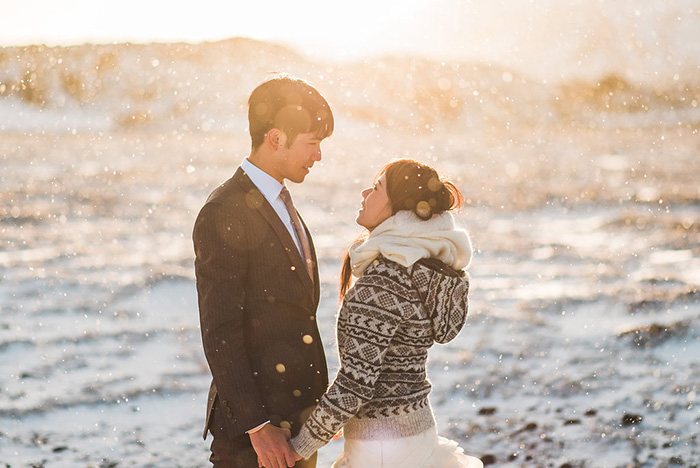 Nick, 28 & Sarah, 28
Snæfellsnes, Iceland
Wedding Date: April 25, 2015
Number of Guests: 0
Wedding Cost: ~$6,200USD (incl hotel/ceremony/photographer)
Wedding Ceremony Location: Buðir Church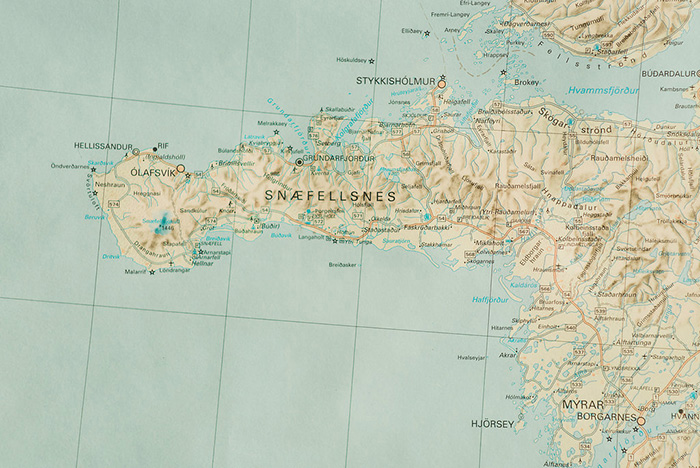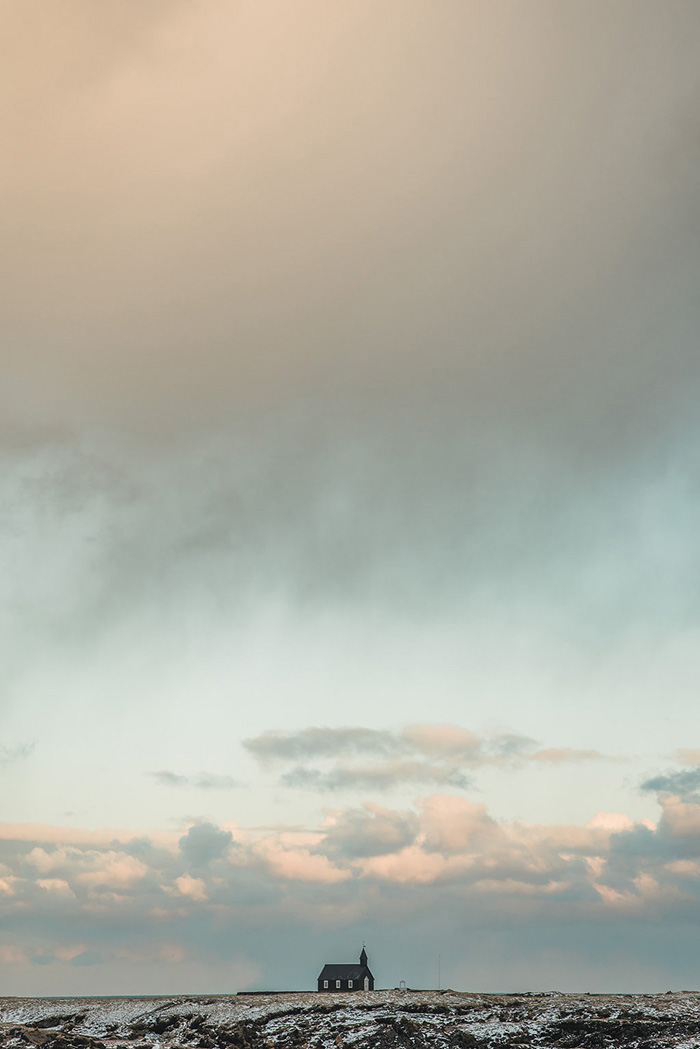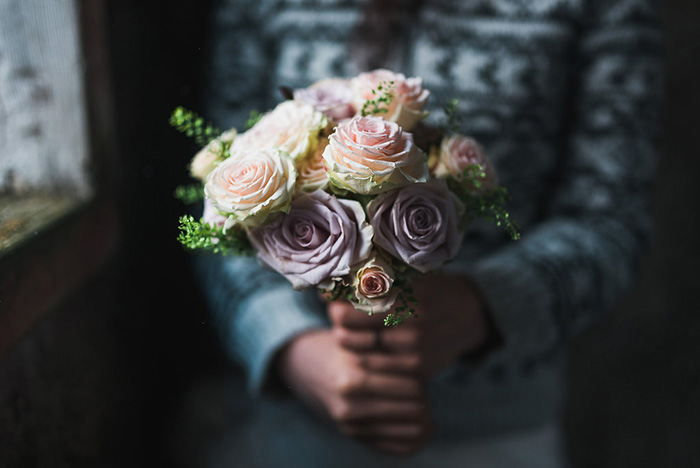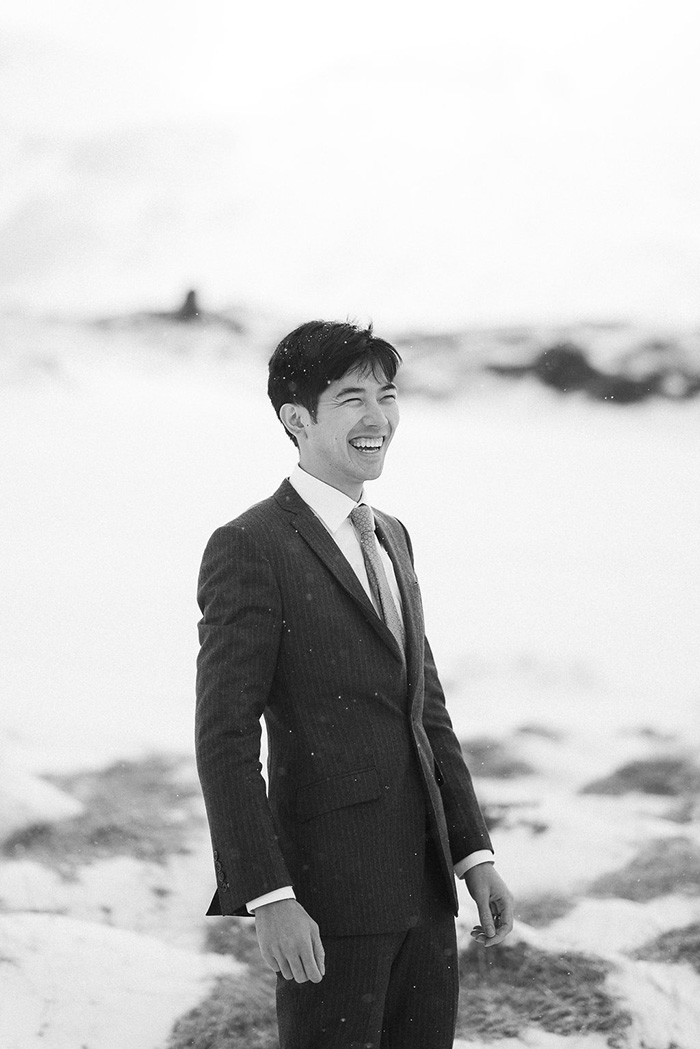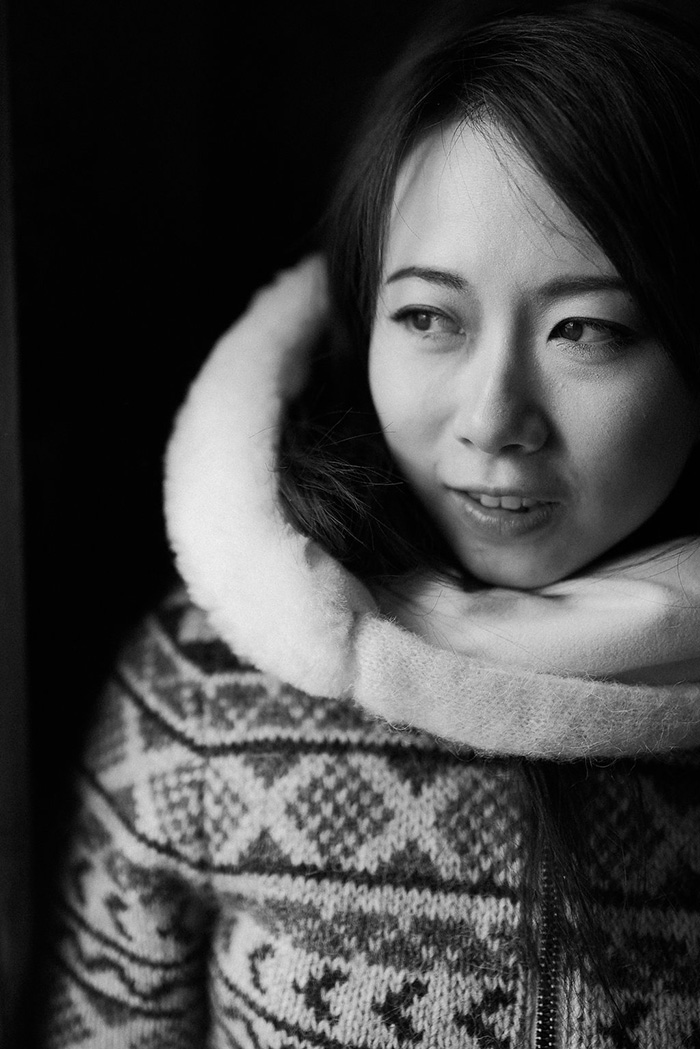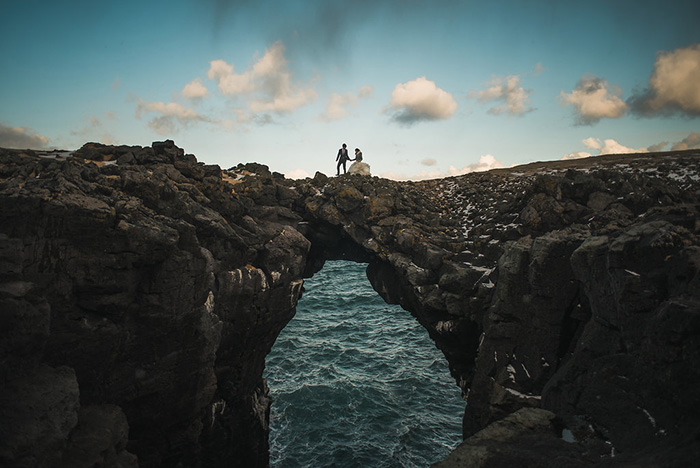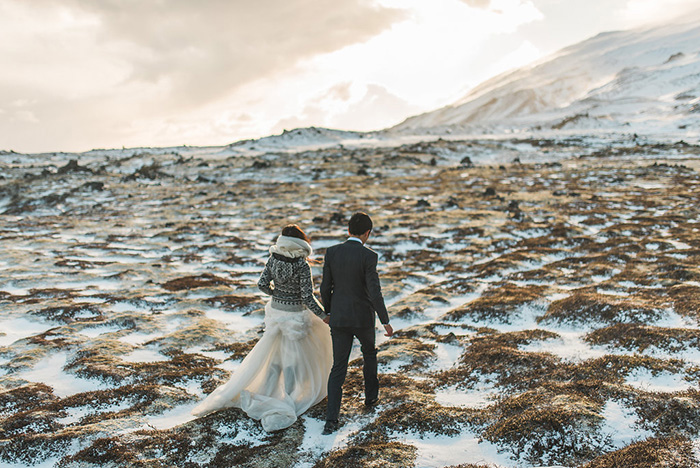 Why did you have an intimate wedding?
We felt that the stress of planning a normal wedding and worrying if things would go wrong would have overwhelmed us. We much preferred to have a quiet and relaxed wedding in a beautiful setting – a special day which we could fully enjoy. The party or reception can come later.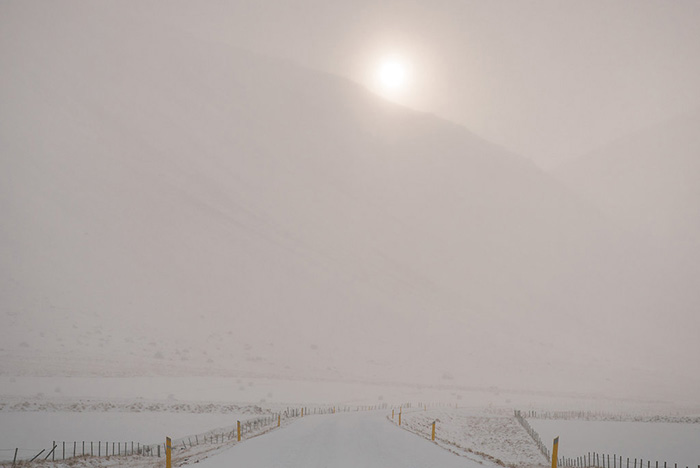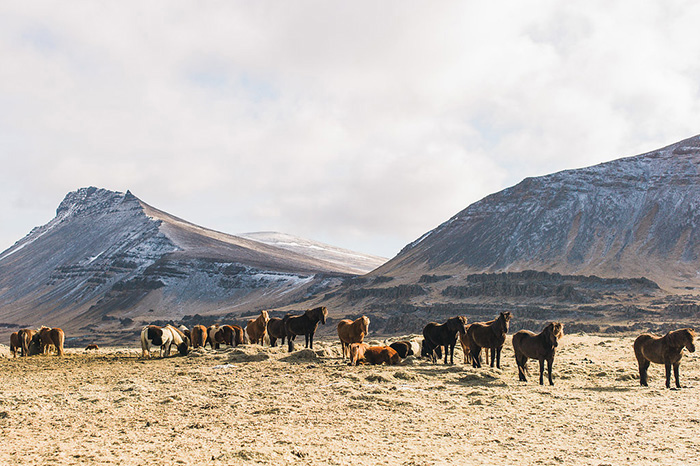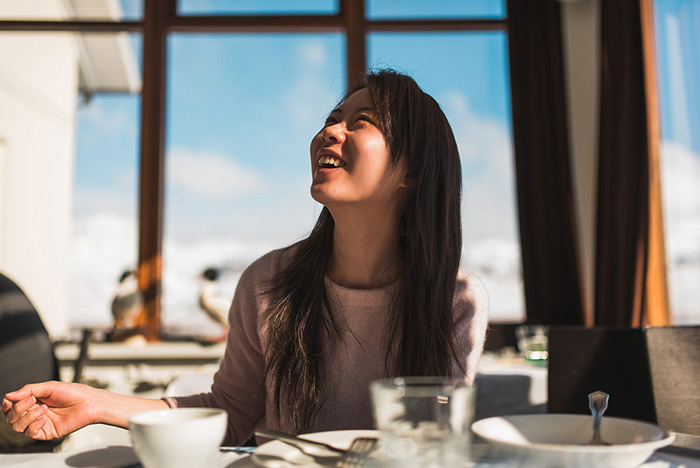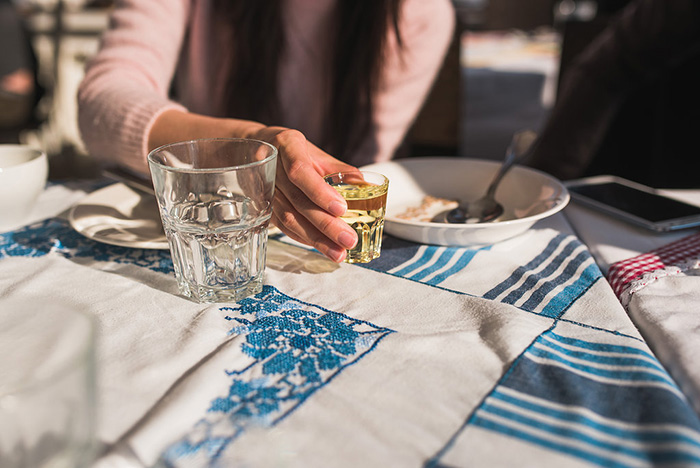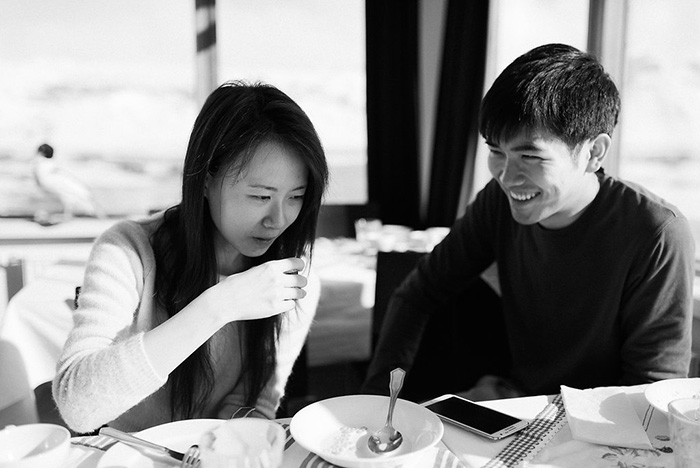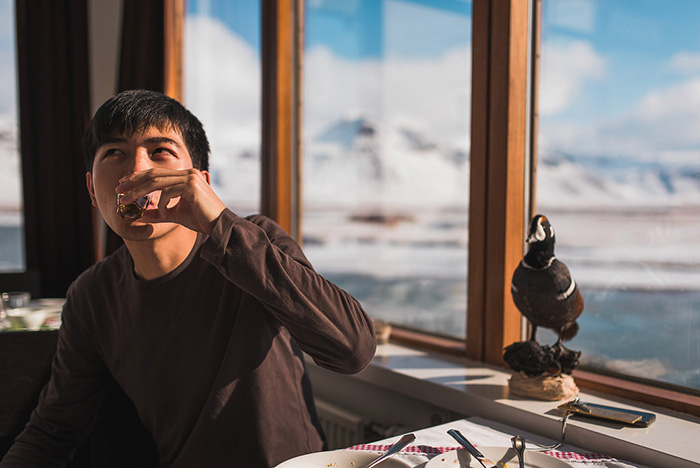 What are some of the challenges that you faced planning an intimate wedding?
We had two months to plan and we thought it could be done in an afternoon since it was just two of us. Just book the flights/hotel/ photographer/priest and off we go. Nope. As it unfolded, due to the short notice, our photographer already had a packed schedule which meant changing dates; which had to be coordinated with the hotel, who were not particularly responsive with emails; add in the time difference and we had a planning/booking experience that was a bit more complicated than we had anticipated.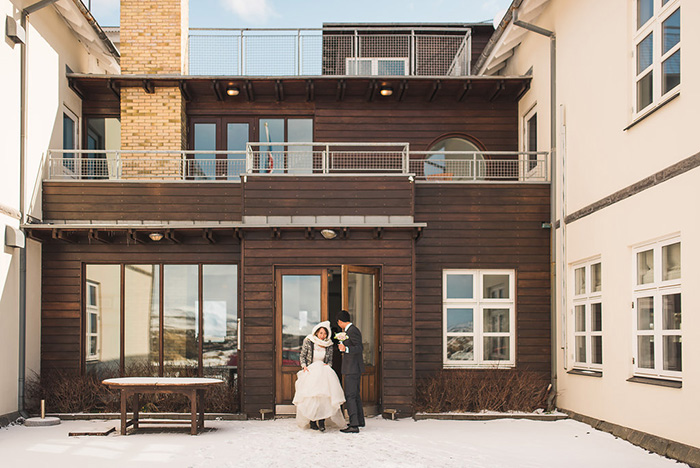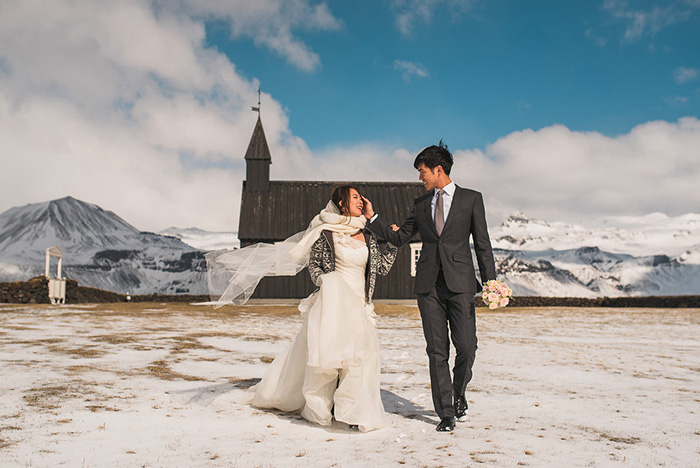 Did you have any 'issues' with the small guest list from friends and family? If so, how did you address them?
Back at home, our parents threw a reception(s) for relatives and their friends. Sarah and I also arranged a small dinner party with our close friends to celebrate.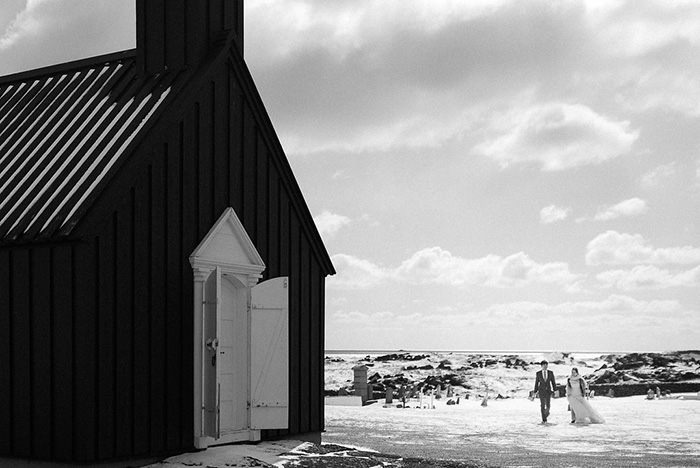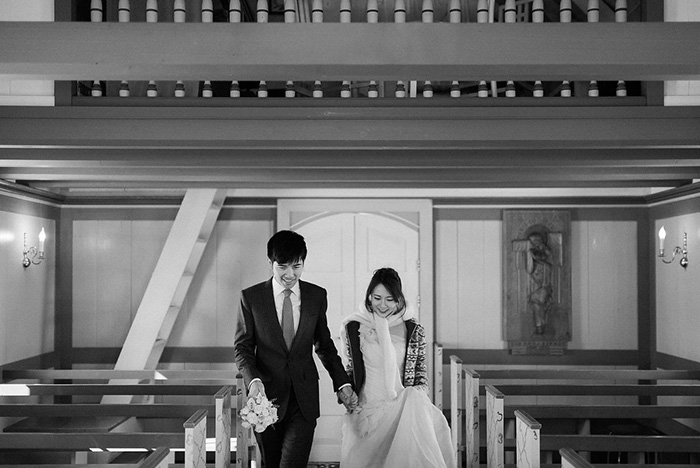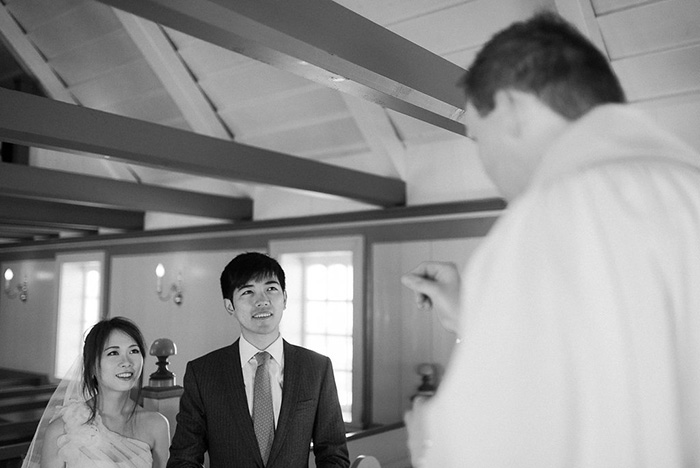 What were the highlights of the ceremony?
Walking into the cute little church that was bathed in sunlight (briefly) and thinking 'this is it'.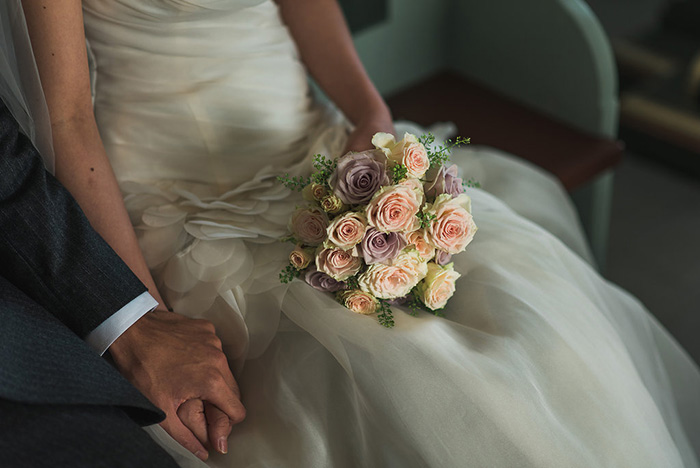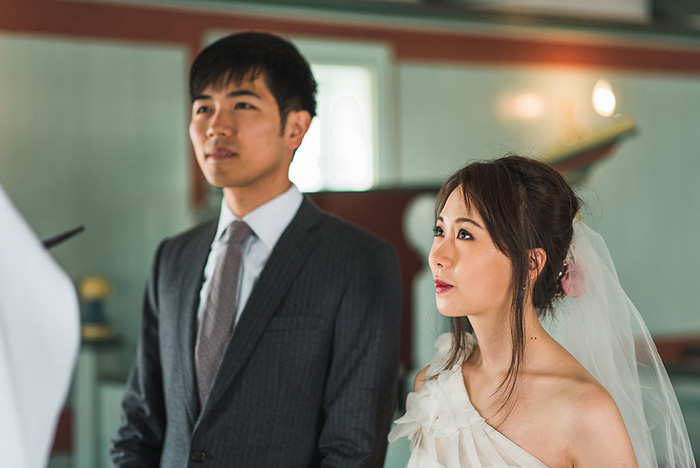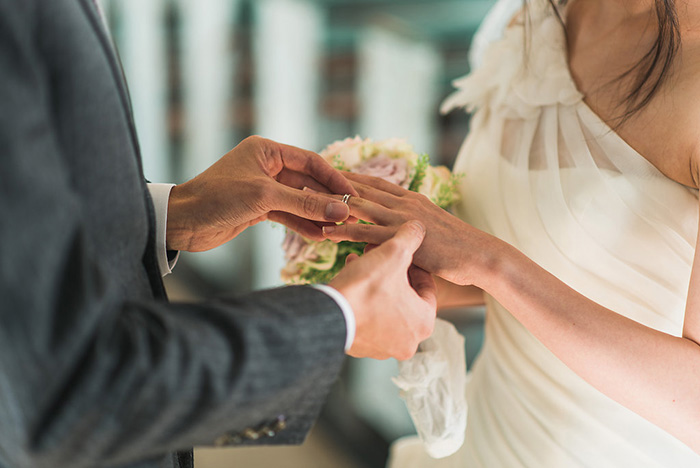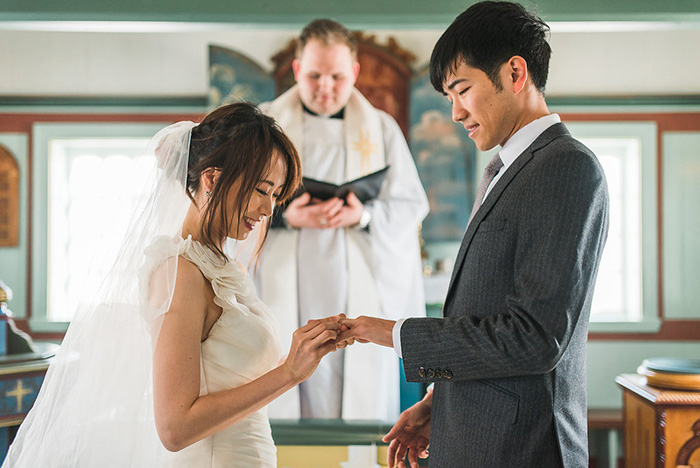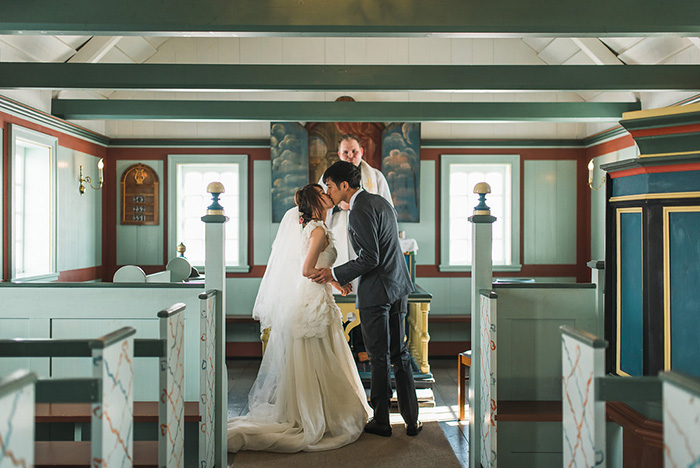 What was the best thing about having an intimate wedding?
Having zero stress on the day, a flexible time schedule, being free of distractions, and just being able to enjoy each other's company.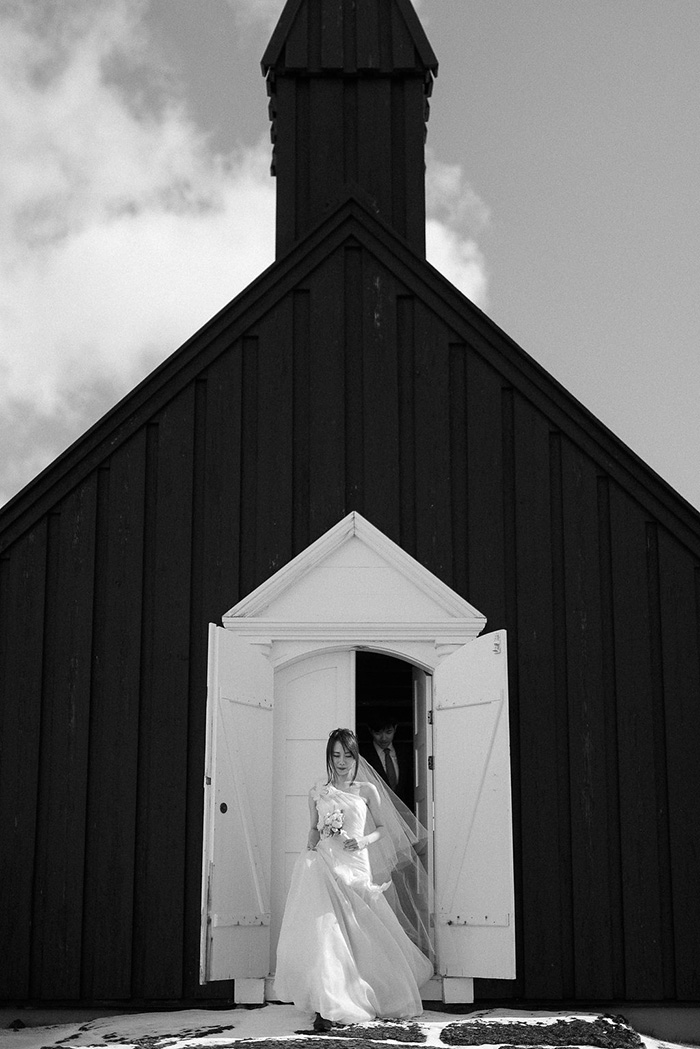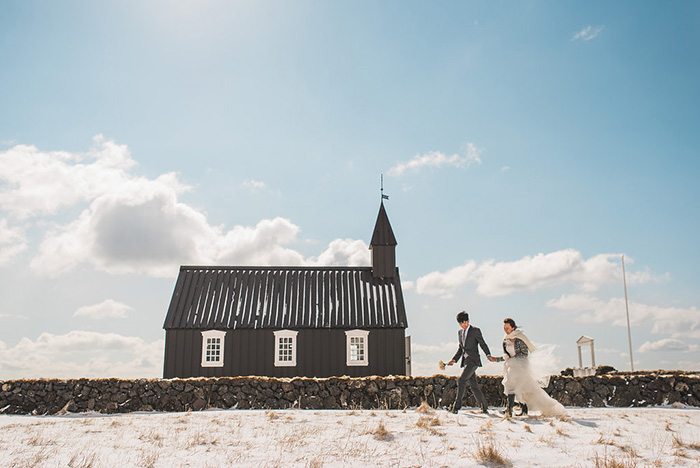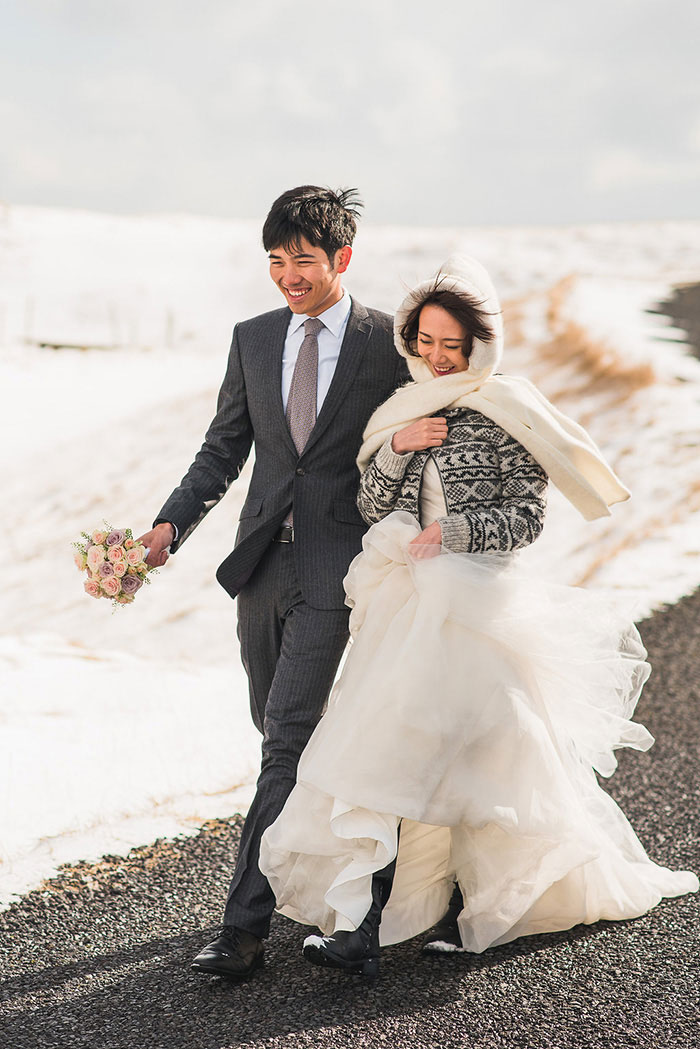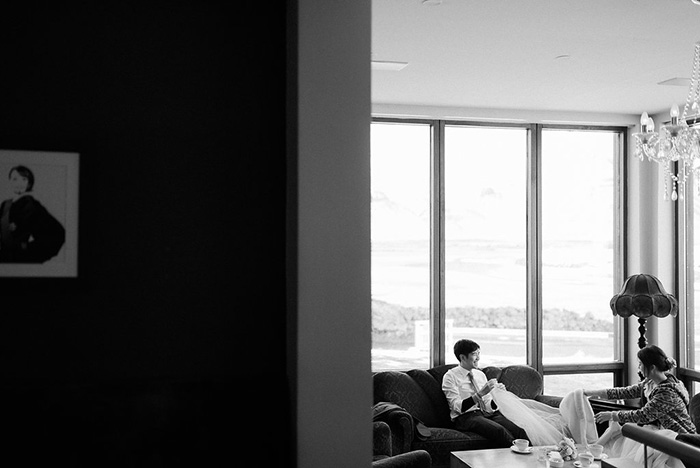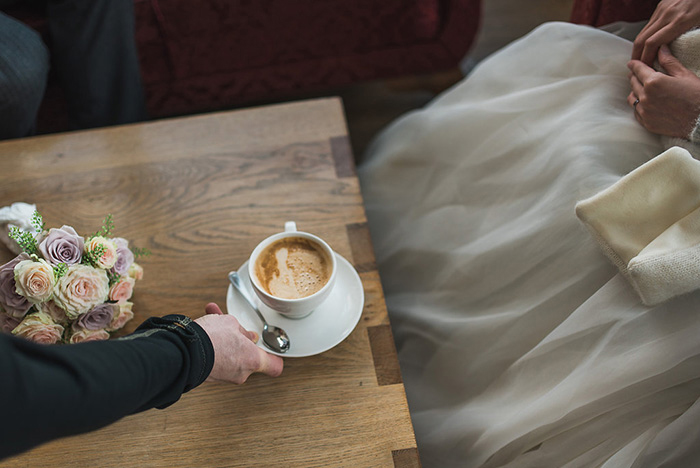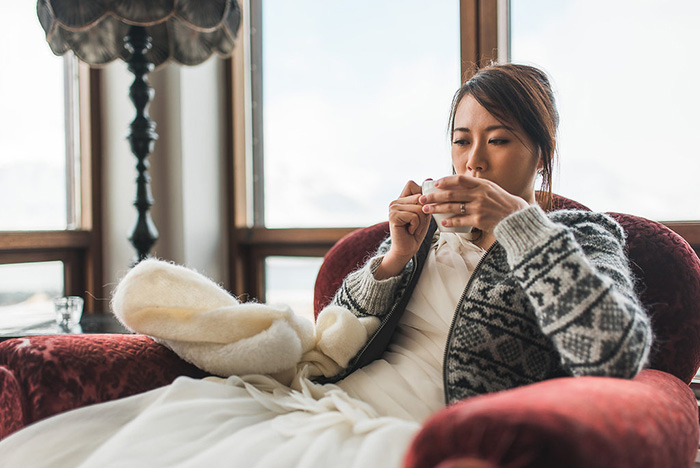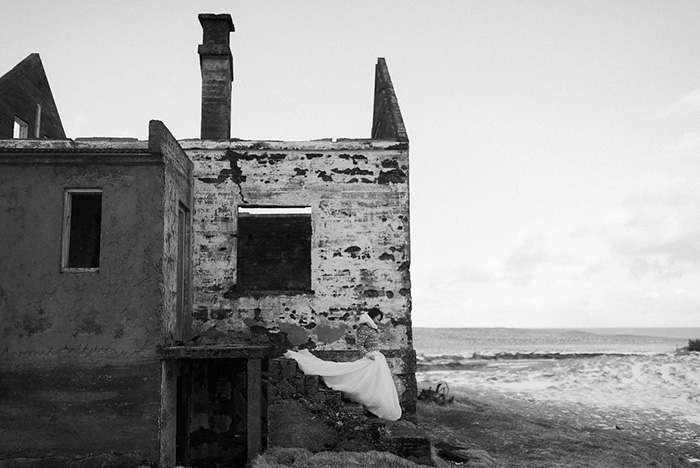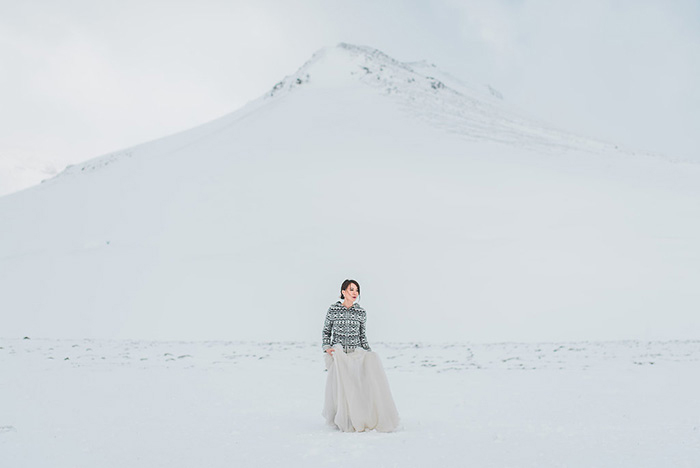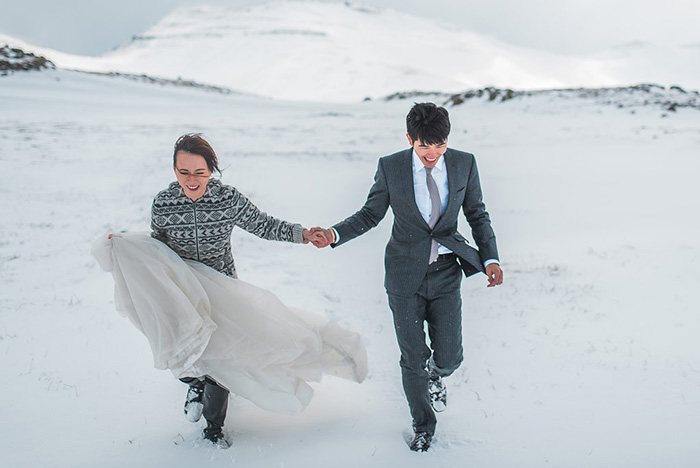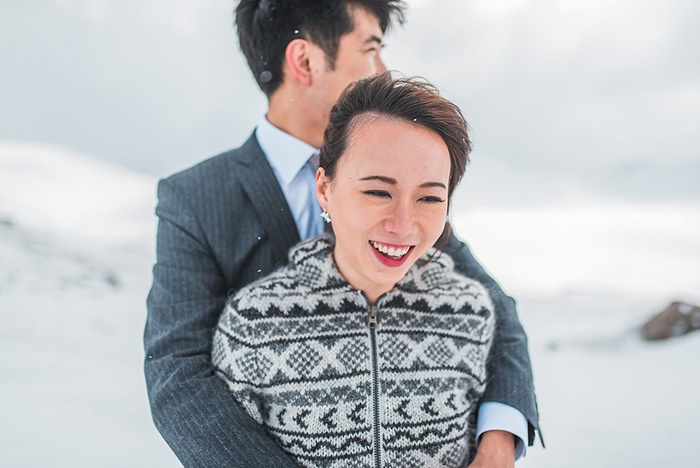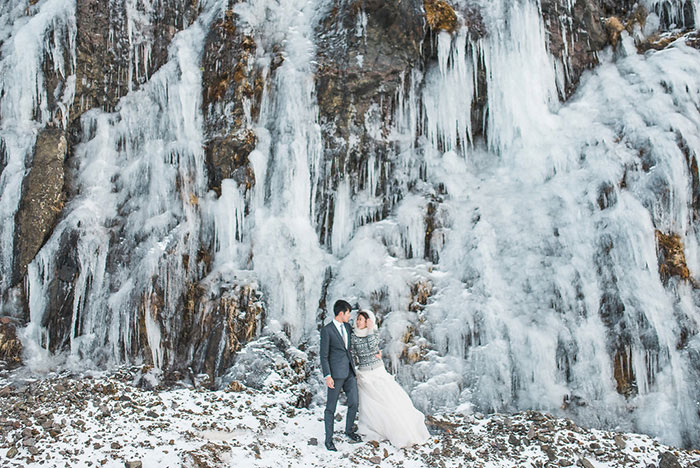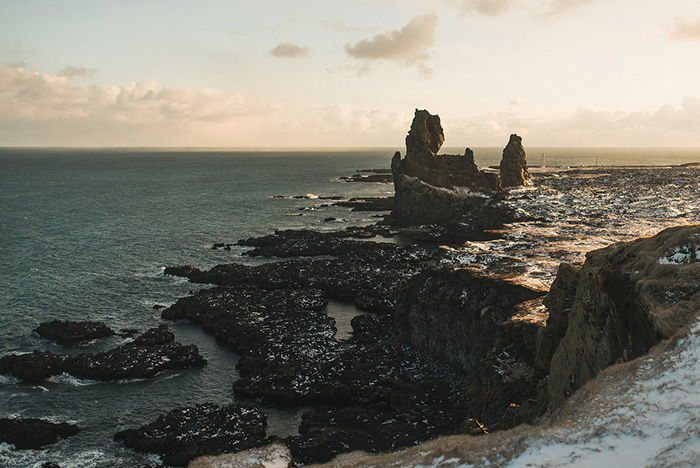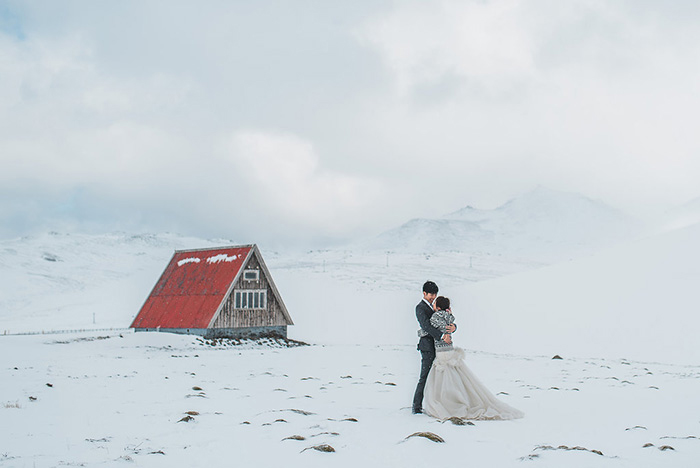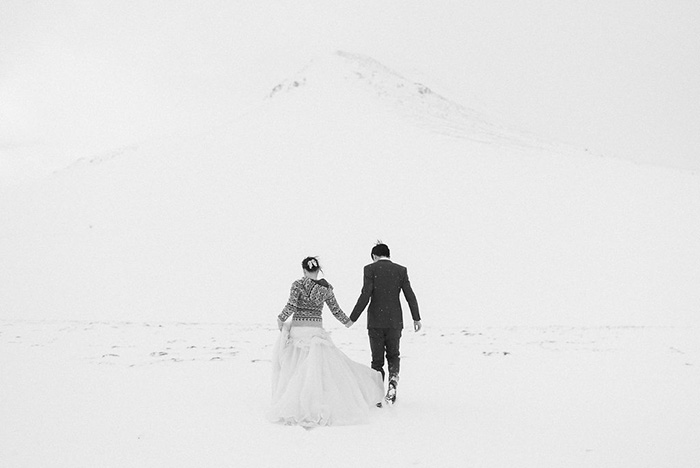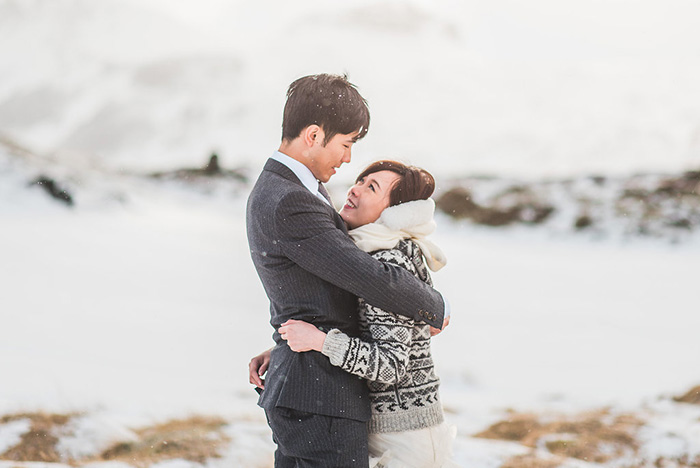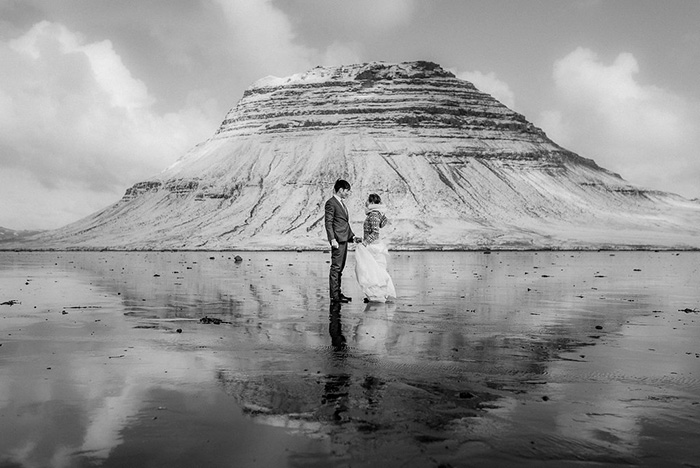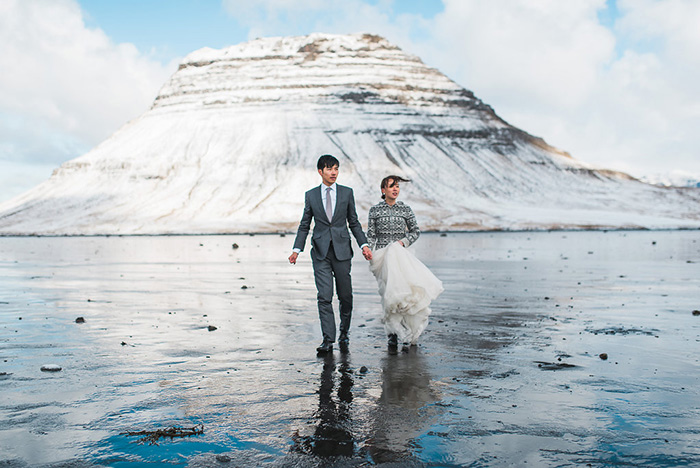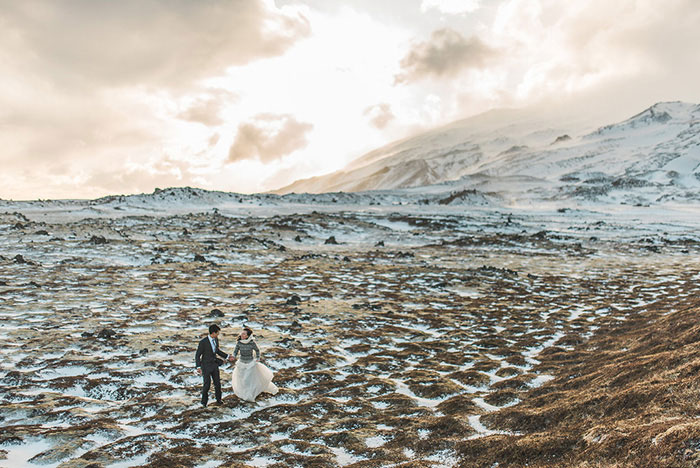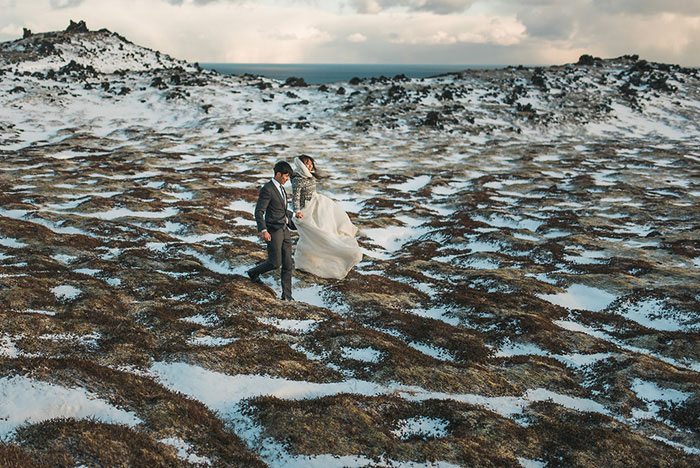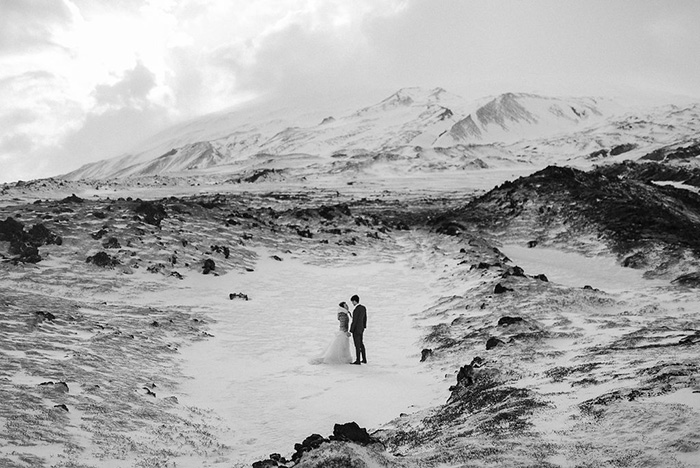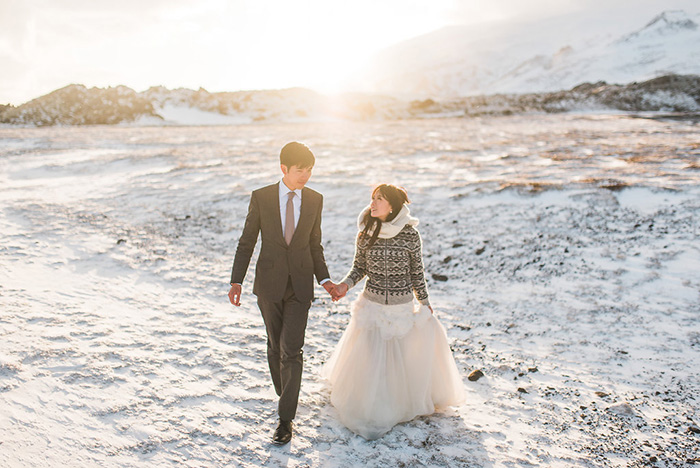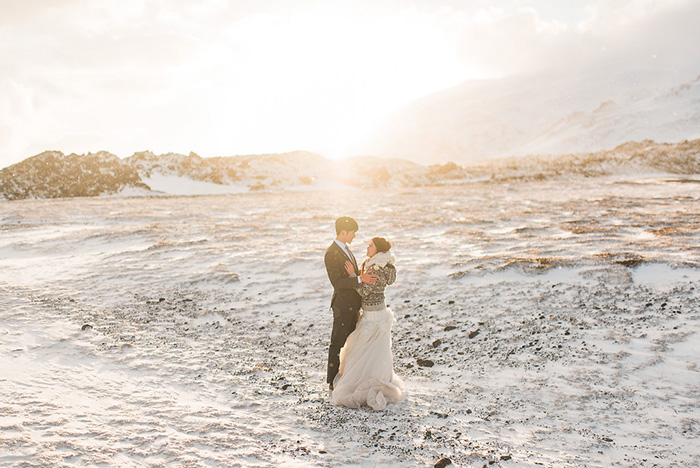 What advice do you have for couples who are considering an intimate wedding?
I would recommend it. Stripping away the complexities of a normal wedding to its barest form only made it a more powerful experience for us.