As today's couple, Lauren and Patrick, know all too well, sometimes you don't choose to have an intimate wedding; sometimes it chooses you.
The couple were planning a wedding extravaganza before a job related move forced them to downsize their plans and opt for a 10 guest "staged elopement" instead. While they may have slashed the guest list, they certainly didn't skimp on the details, making for one of the chicest elopements we've ever seen!
A huge thank you to Tommy and Connie of The Great Romance for photographing and sharing their big day with us.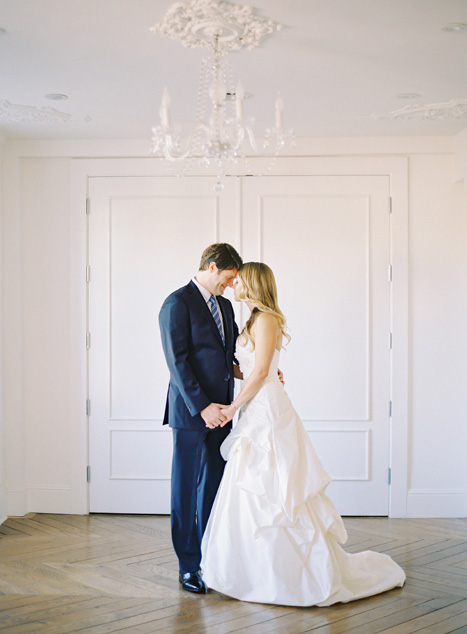 Lauren, 30 & Patrick, 35
Culver City, CA
Wedding Date: August 23, 2014
Number of Guests: 10
Wedding Cost: $3,000
Wedding Ceremony Location: The Culver Hotel
Wedding Reception Location: The Culver Hotel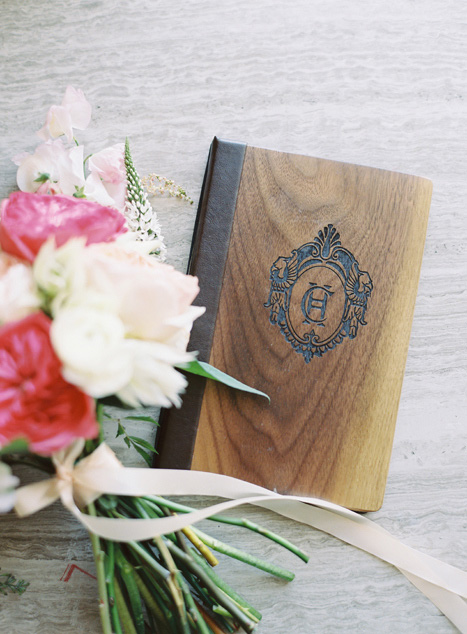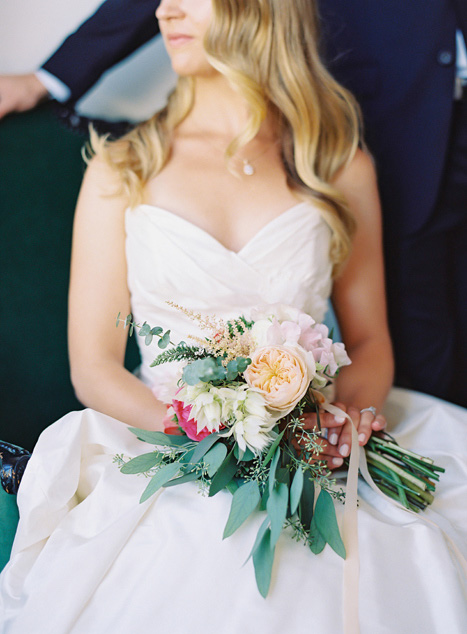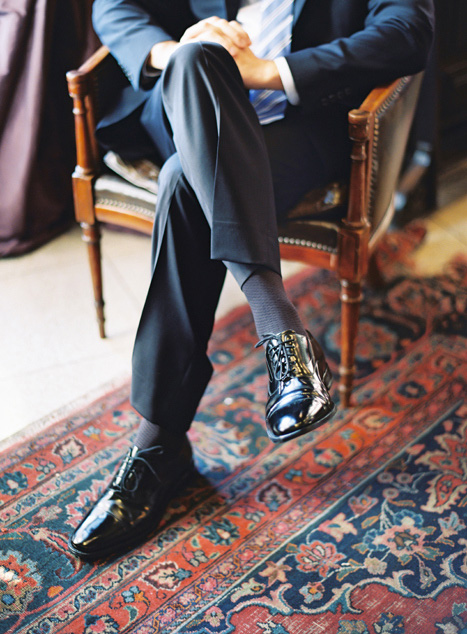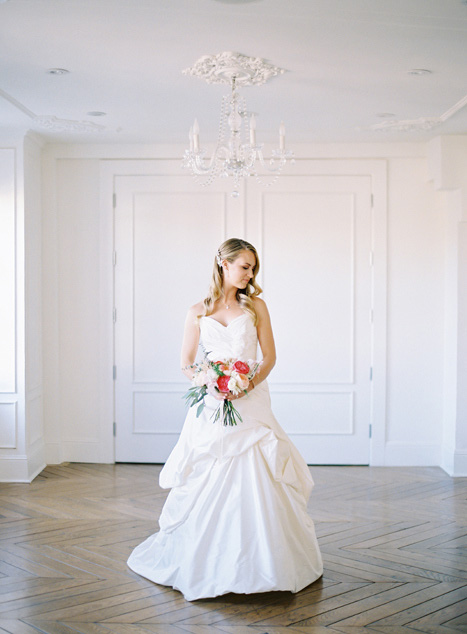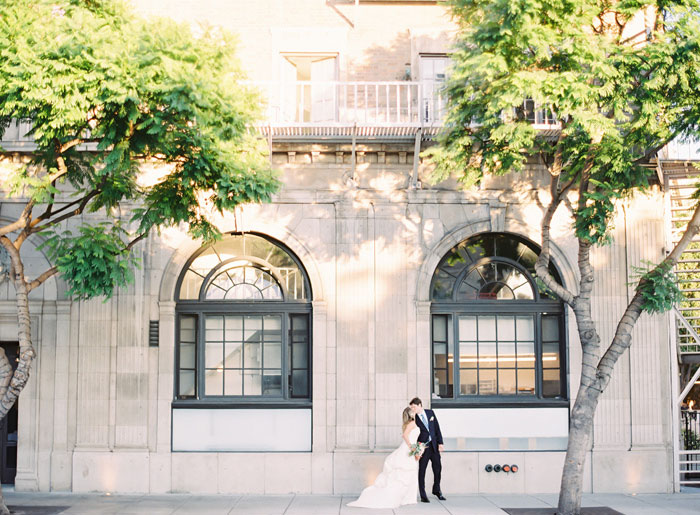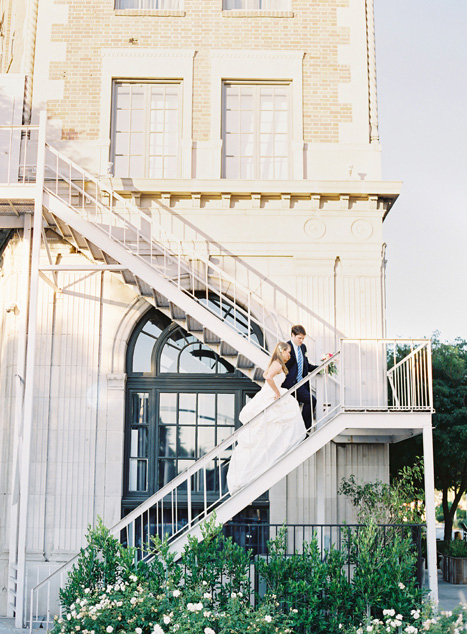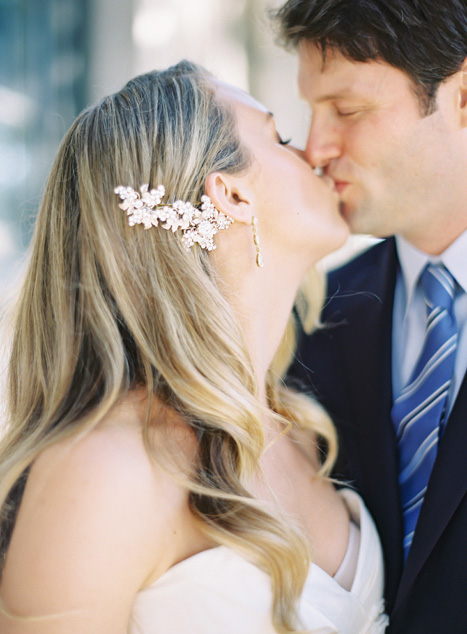 Why did you have an intimate wedding?
We moved to the East Coast for jobs rather suddenly last year so we had to put off having the extravaganza we were planning back east, but then we decided we didn't want to wait so we planned a "staged elopement" with just our immediate families and a few close friends.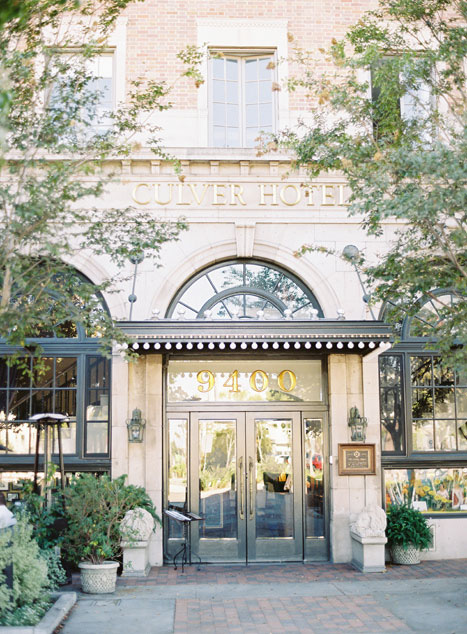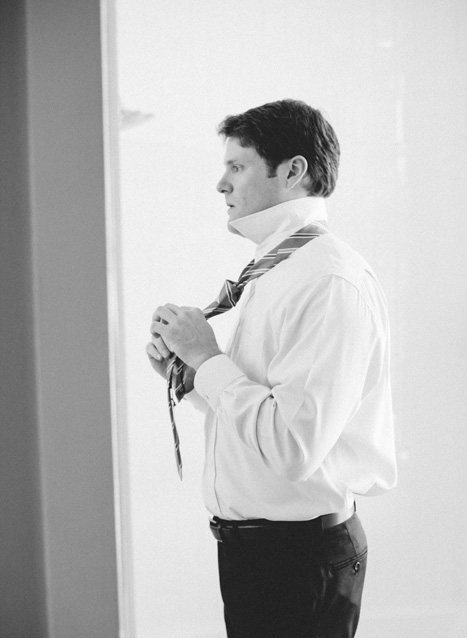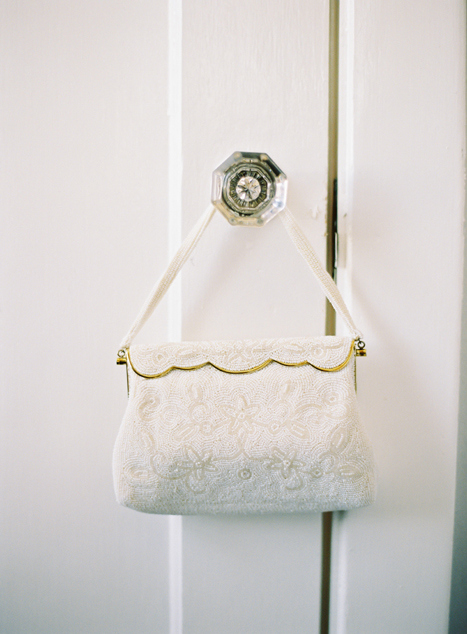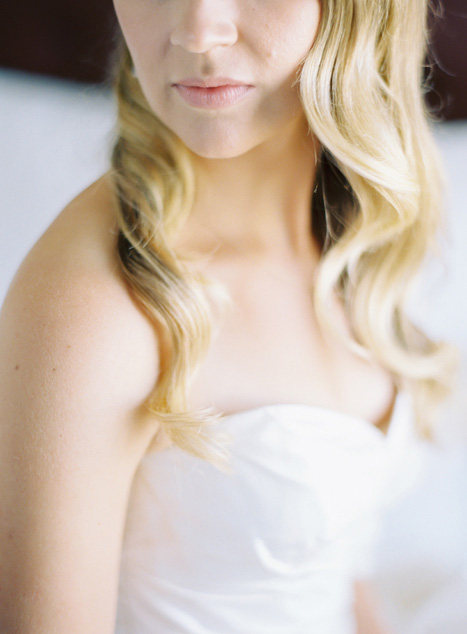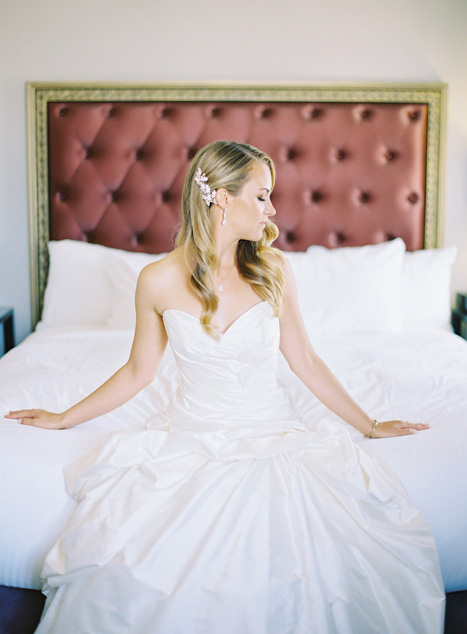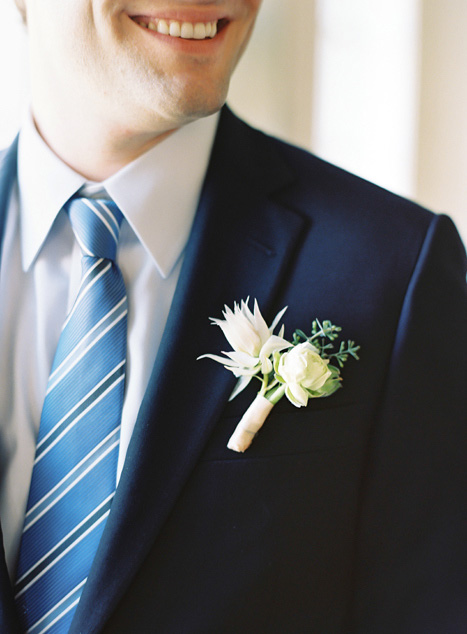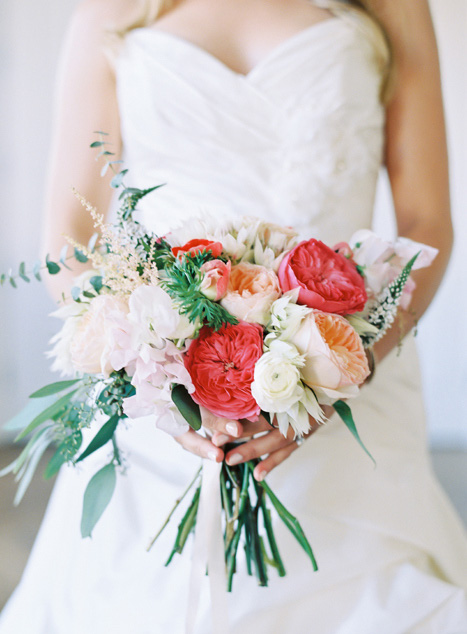 What are some of the challenges that you faced planning an intimate wedding?
Telling family members was a challenge.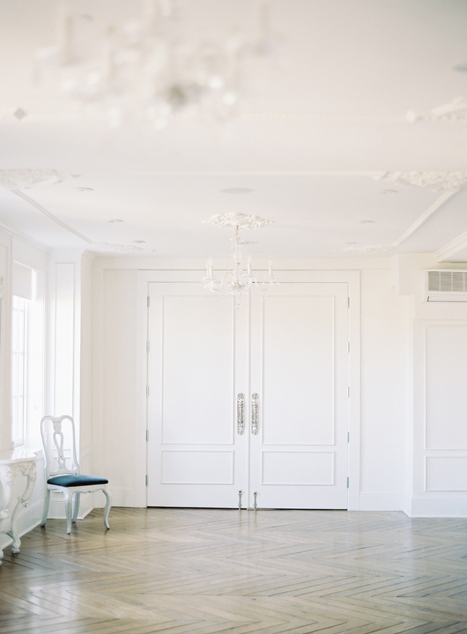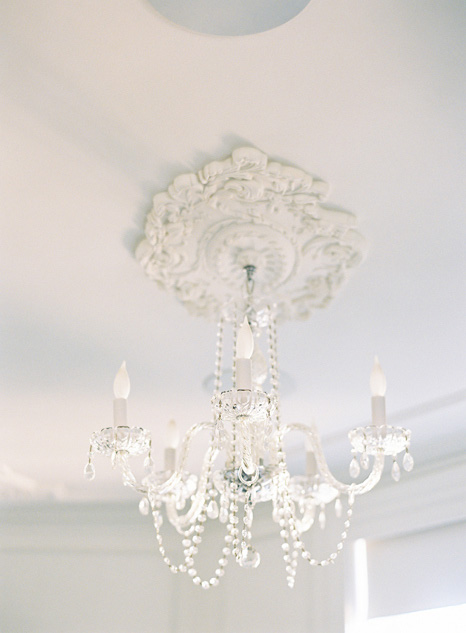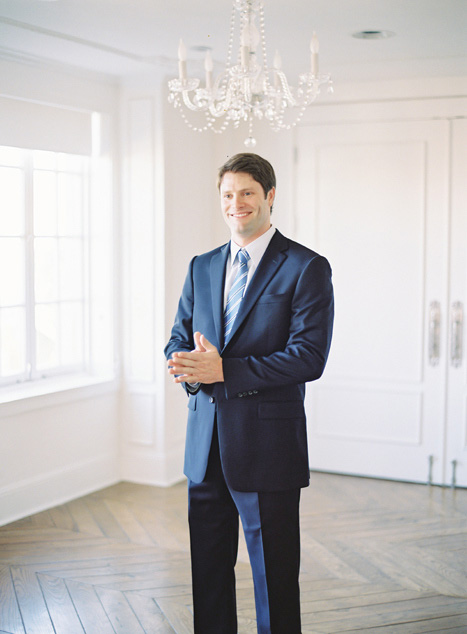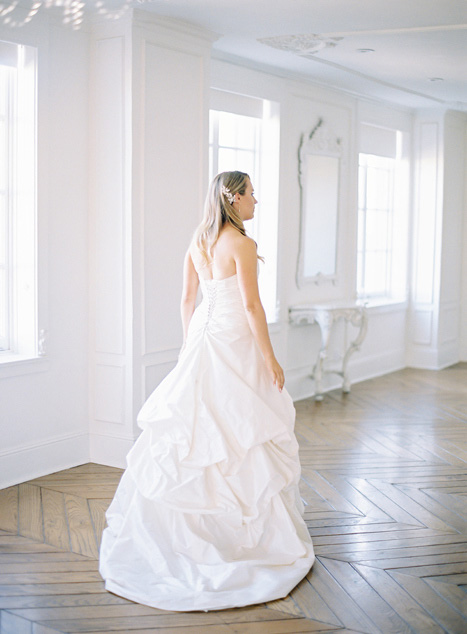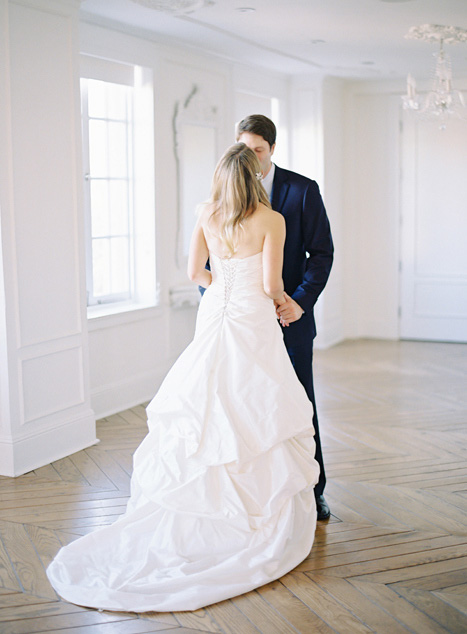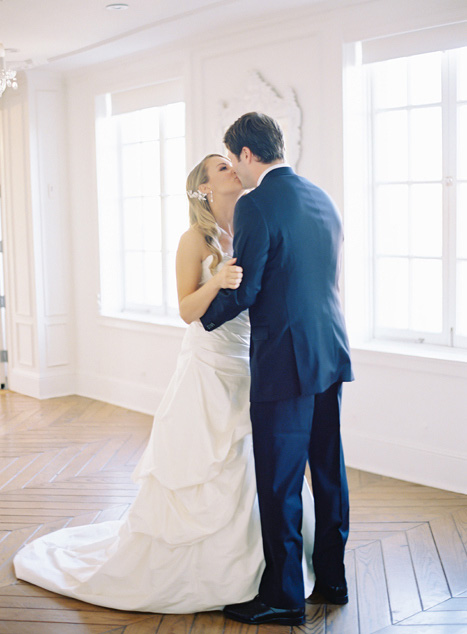 Was it difficult to pare down the guest list?
No, the parameters didn't leave much wiggle room, which was good.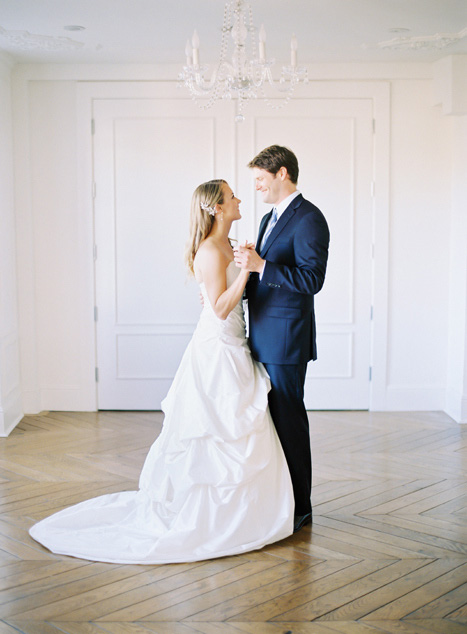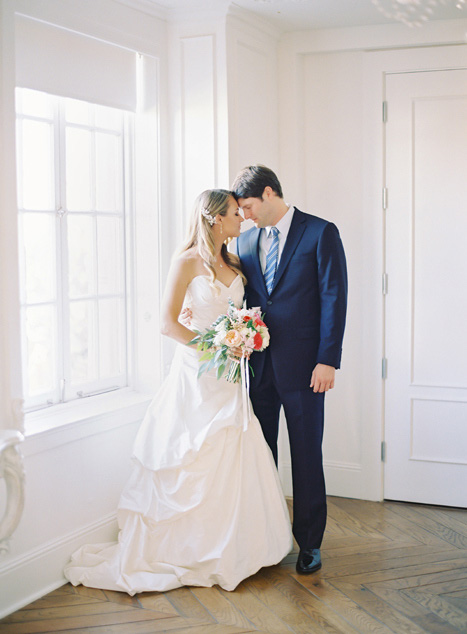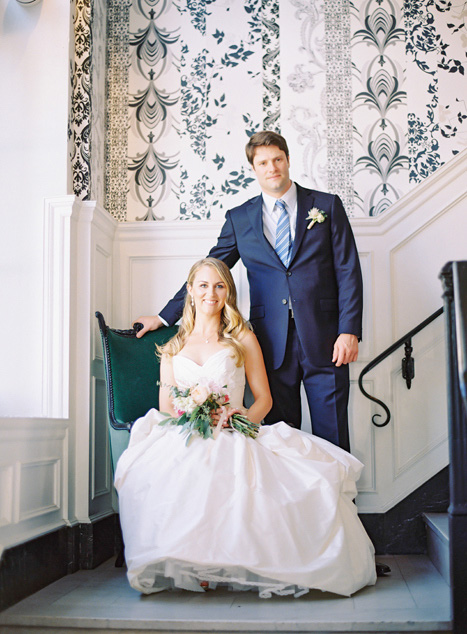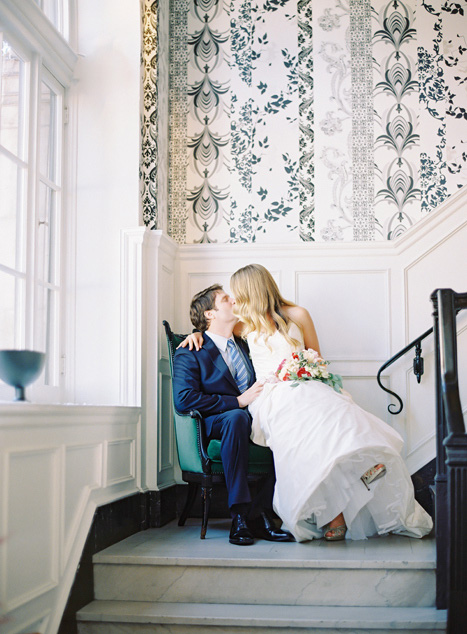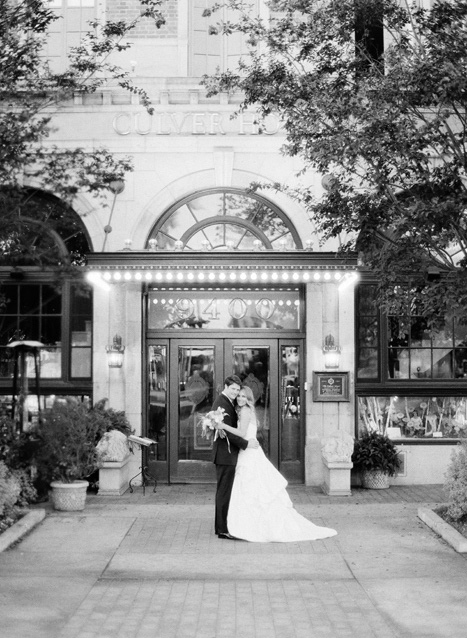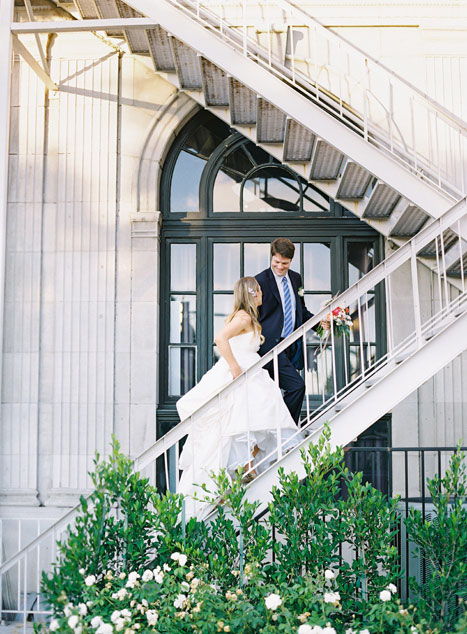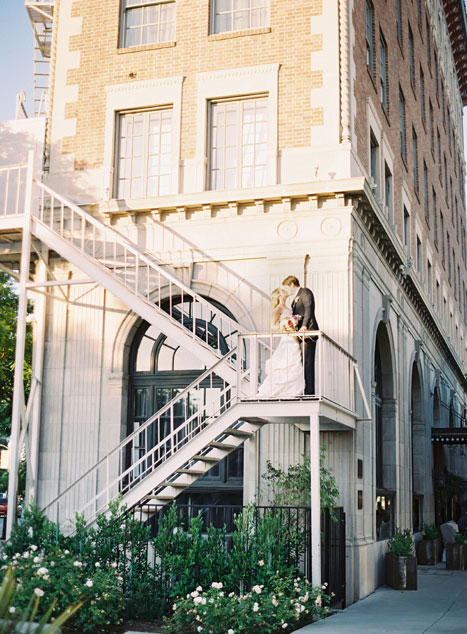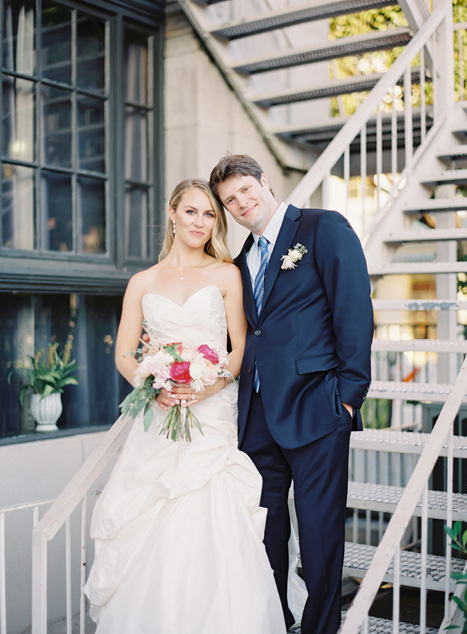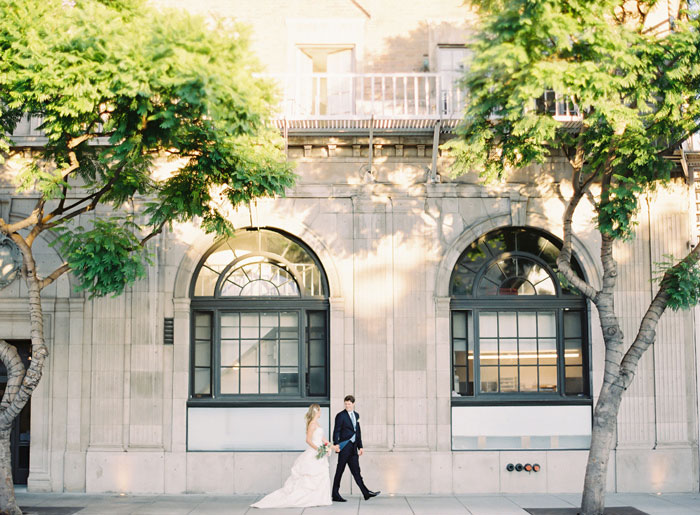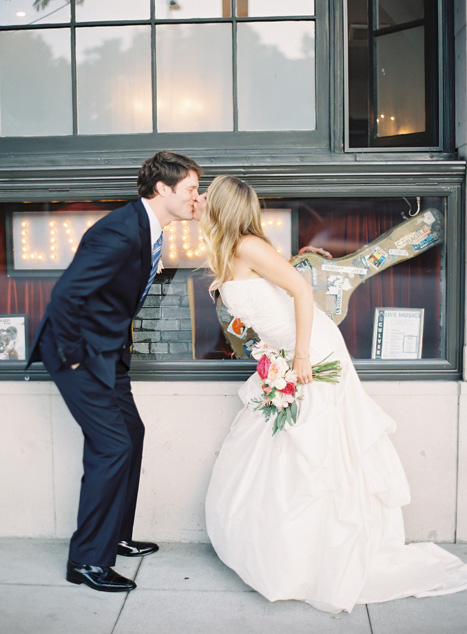 Did you have any 'issues' with the small guest list from friends and family? If so, how did you address them?
Communicating A LOT, and sending lots of pictures through the entire process so that we still felt connected.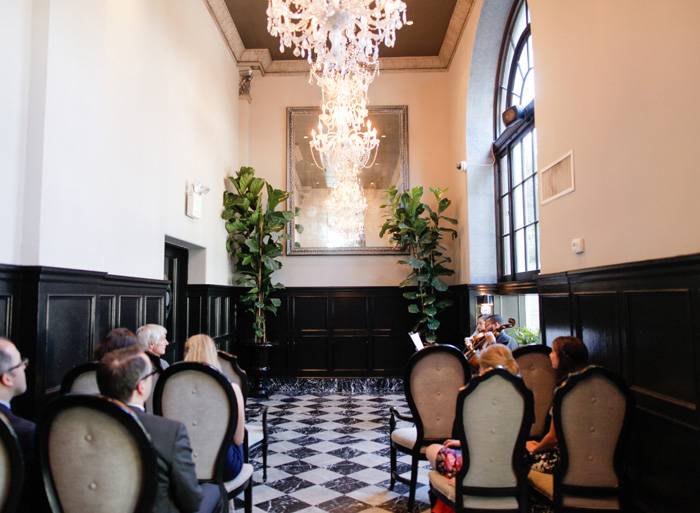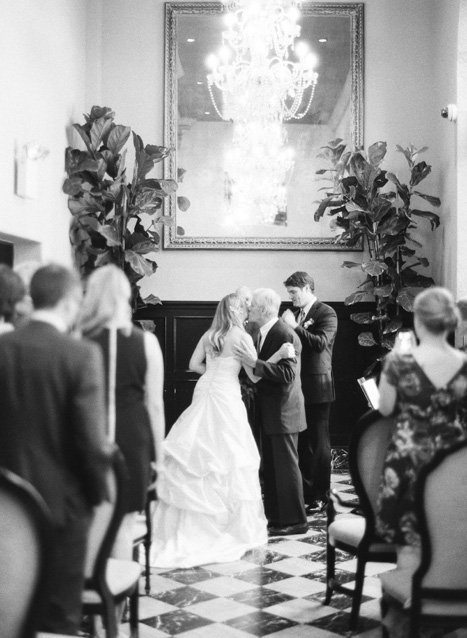 What were the highlights of the ceremony?
The Irish music played by a violinist and cellist, our officiant's extremely eloquent and beautiful wedding speech, and my parents sitting in the front row holding hands.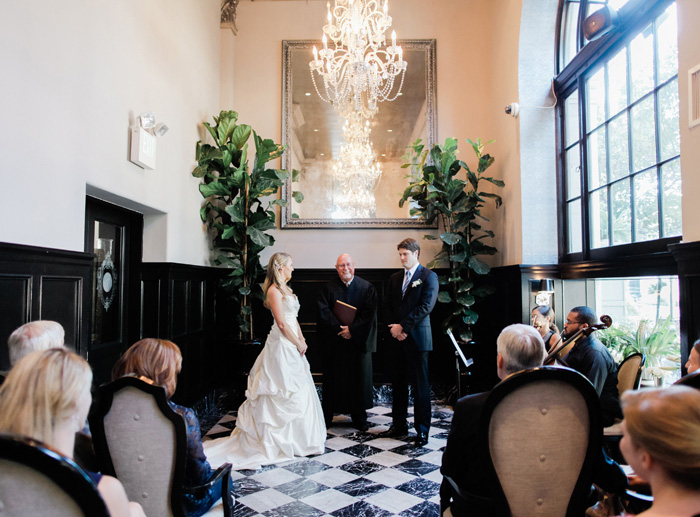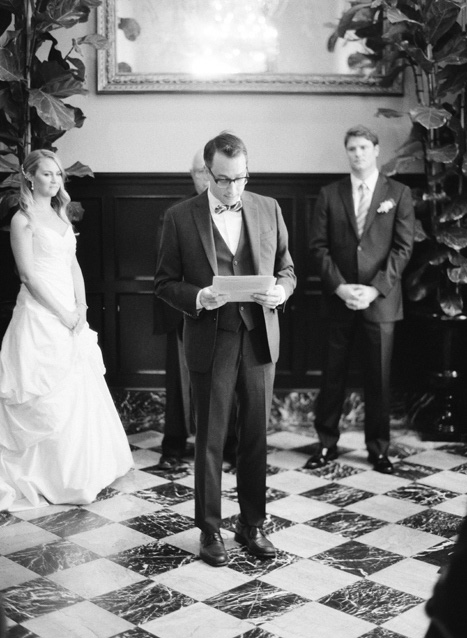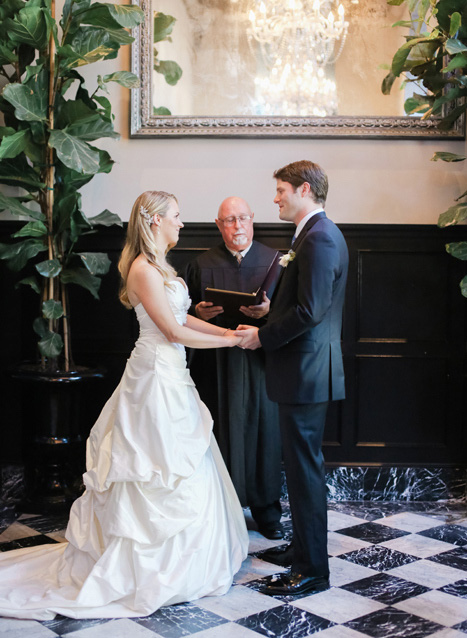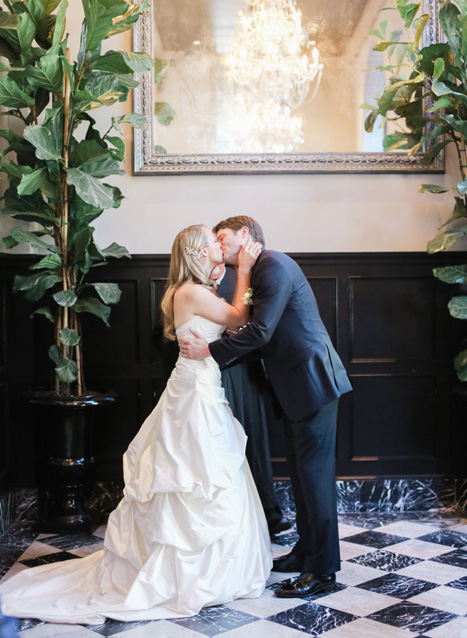 What were the highlights of the reception?
Getting to have LA friends come to the hotel bar for an after party.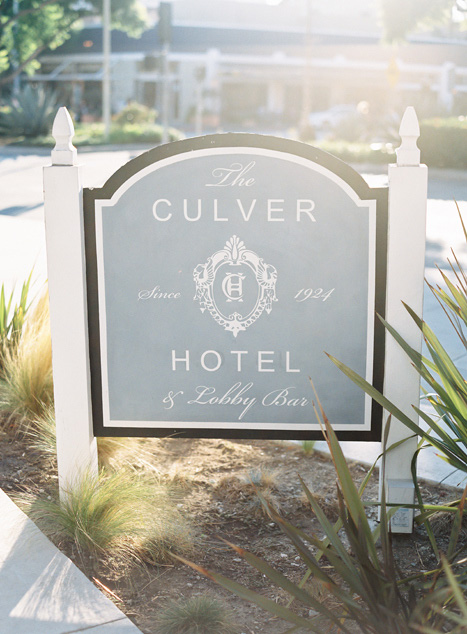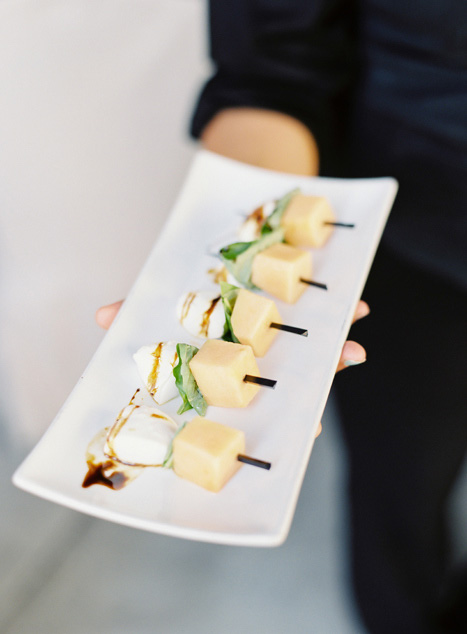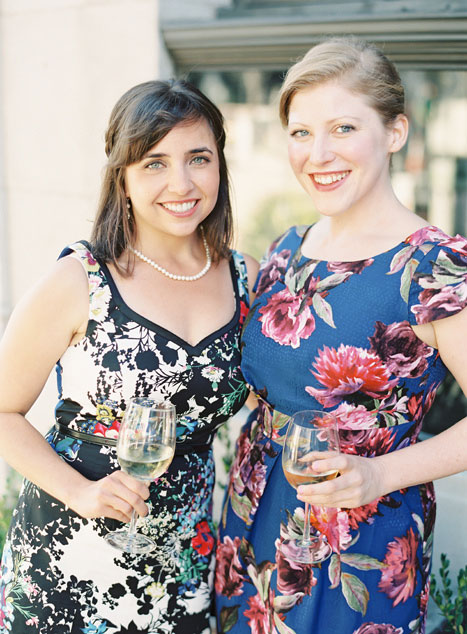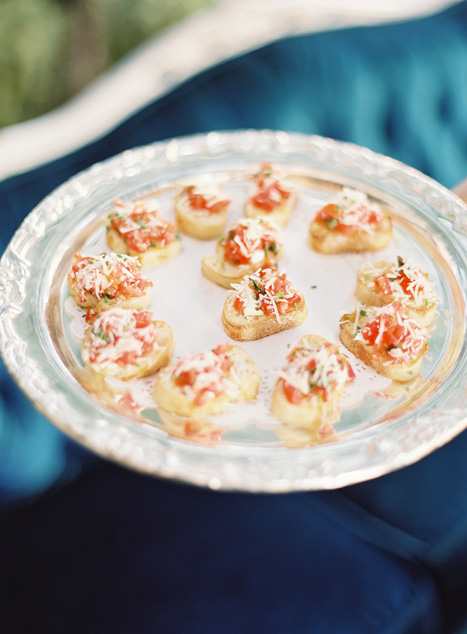 What was the best thing about having an intimate wedding?
It was so special and we got to spend quality time and have conversations with everyone.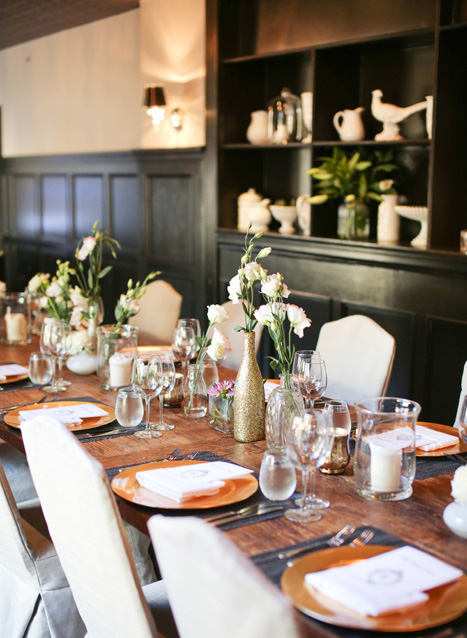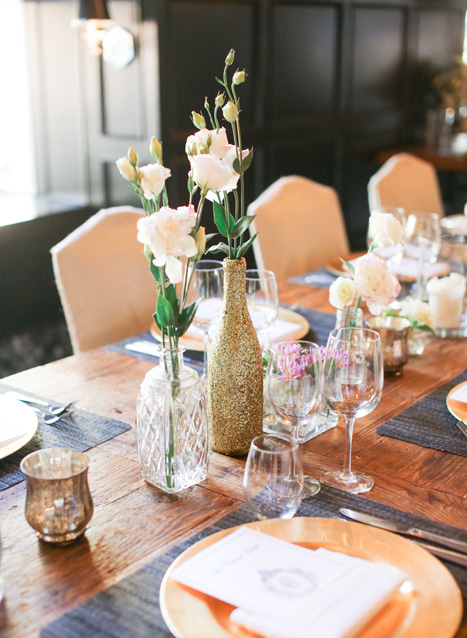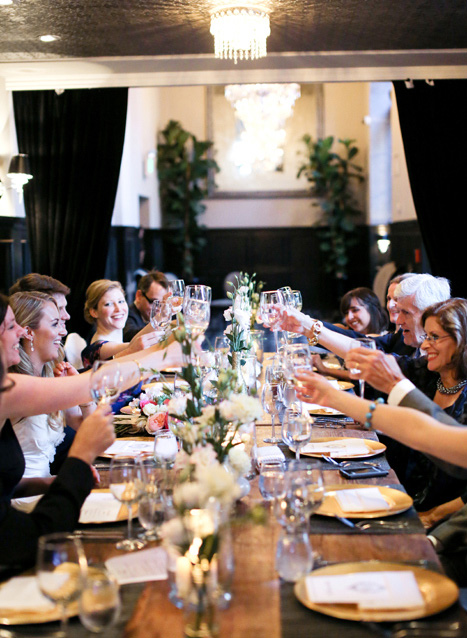 What advice do you have for couples who are considering an intimate wedding?
Do what's in your heart. If you're going to regret not having a big she-bang, be honest with yourself; and if you prefer to keep it small, people are most likely going to understand and be incredibly supportive of your decision!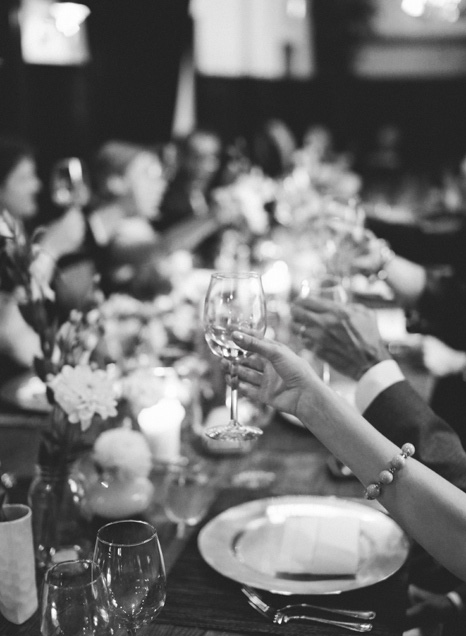 Vendors:
Venue: The Culver Hotel
Photography: The Great Romance
Florals: Fleur De Rye
Desserts: Susie Cakes