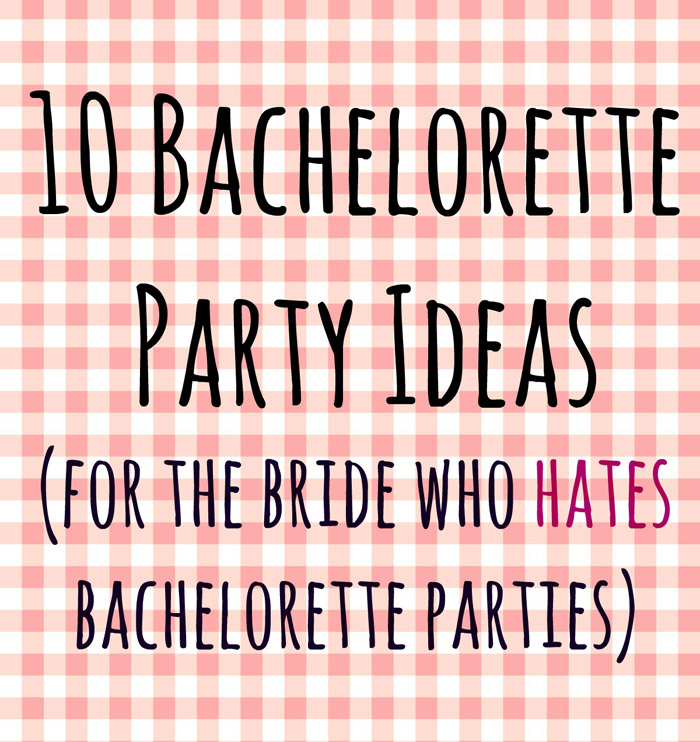 Bachelorette parties have a reputation for being debauchery-filled affairs replete with excessive drinking, embarrassing antics, and props shaped like a certain part of the male anatomy. Despite popular belief, however, getting wasted and forgetting your own name are not mandatory bachelorette activities. So if you happen to be one those brides that absolutely hate bachelorette parties, here are 10 bachelorette ideas just for you:
1.  Glamping/Cottage Weekend
Grab your girls and head into the great outdoors for a weekend of bonfires, s'mores, and quality girl time. (You can find the invite below on Zazzle and customize to your liking.)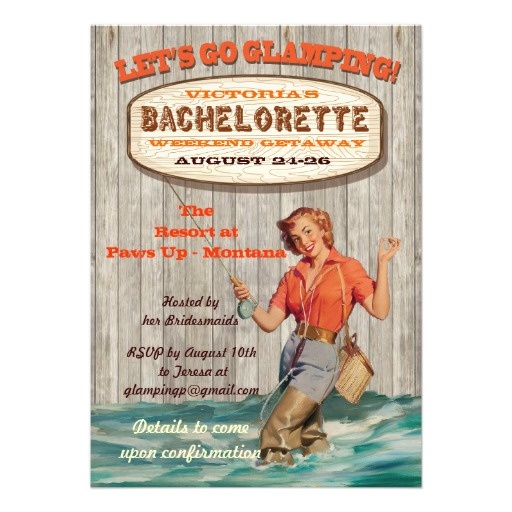 2.  Medieval Times
This one's for all you nerdy girls at heart – because who needs male strippers when you can have knights?!
3.  Backyard Movie Night and Slumber Party
You may not be in junior high anymore, but that doesn't mean you can't have a good old fashioned slumber party with your besties; sugar highs, giggling fits, and gossip included.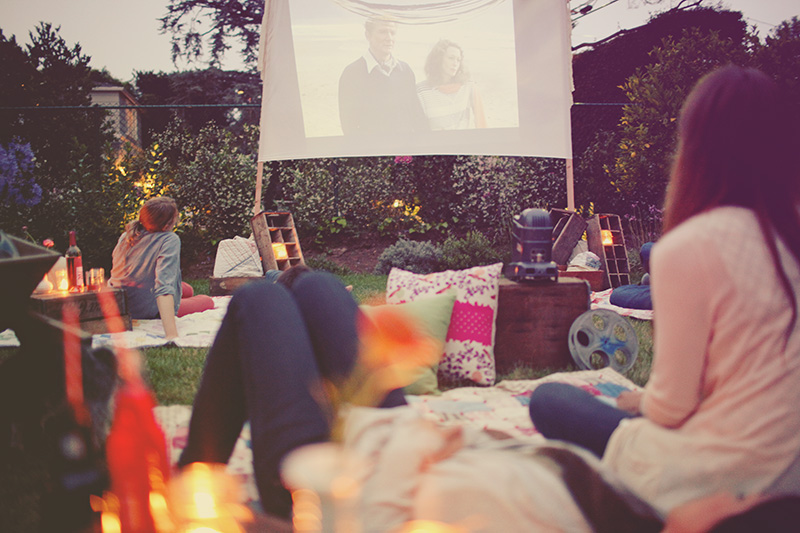 4.  A Day at the Races
Dust off your best derby hat and head to the races for a day of horses, gambling, and mint juleps.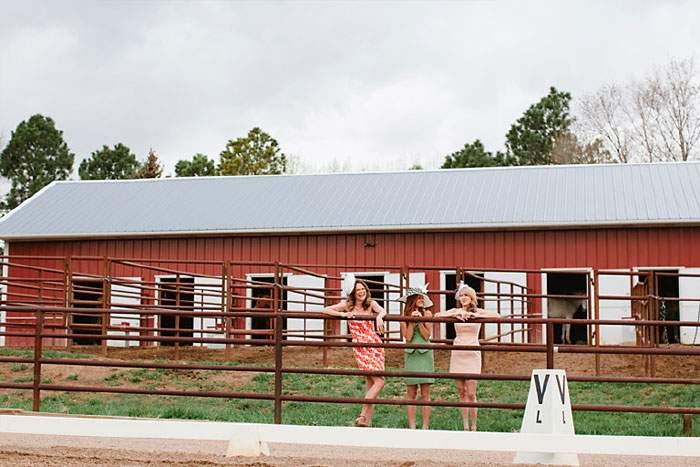 5.  The Anti-Vegas Trip
What's the antithesis of sin city? Disney World of course! So round up your gal pals and take a trip to the happiest place on earth.
6.  A Day at the Spa
Nothing melts away all that pre-wedding stress like a full day of pampering at the spa with your girlfriends. And unlike a typical bachelorette party, you'll look and feel amazing afterwards!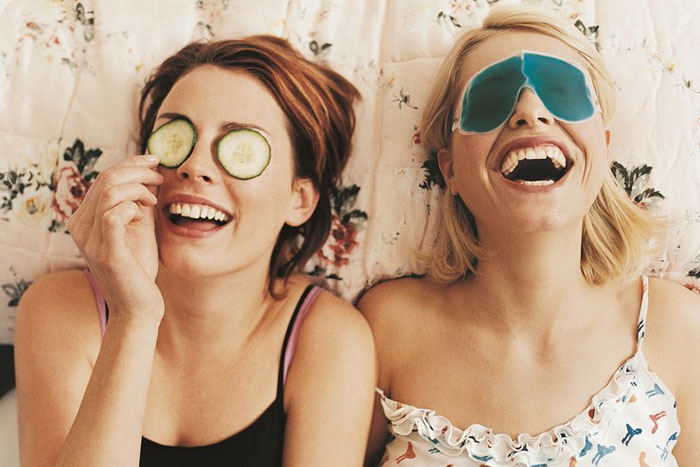 7.  Crafting and Cocktails
Crafting has never been more popular, so if you're the DIY type, mix up some fun cocktails and get your craft on!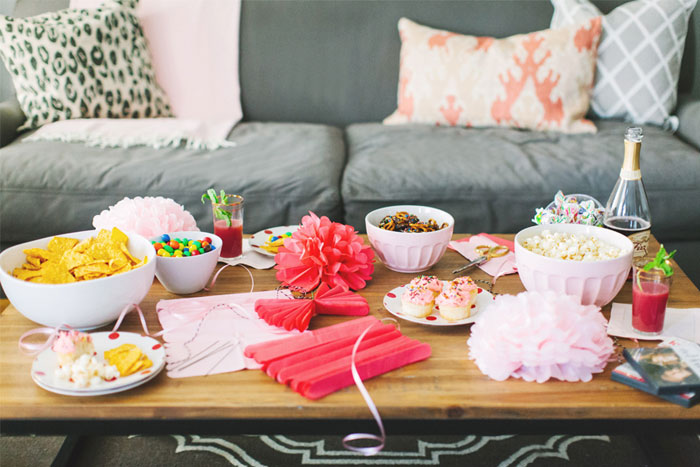 8.  Tastings and Tapas
If you're lucky enough live near to wine country, spend the day taking a wine tour followed by a relaxed dinner of small plates and tapas with your ladies.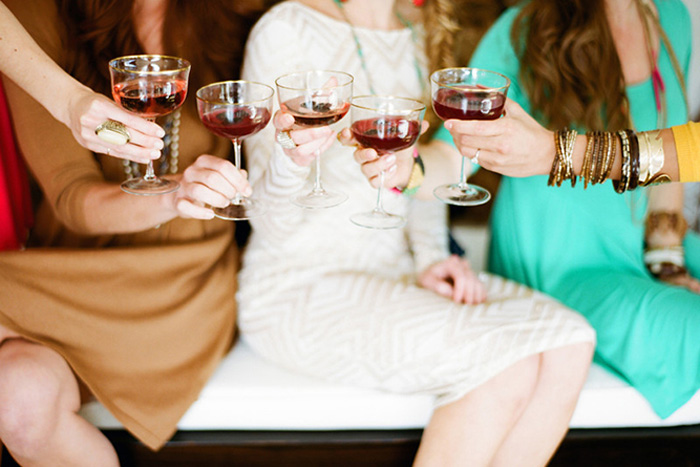 9.  Join the circus
Always wanted to run away and join the circus? Sign up for a day of circus school and bond with your friends over your mutual lack of coordination.
10.  Take a Dance Class (without the pole)
If you like to shake your booty, but the sheer thought of taking a pole dancing class is mortifying to you, book a private group dance (hip hop, jazz, etc.) class instead and learn a choreographed dance routine to impress your guests at the wedding.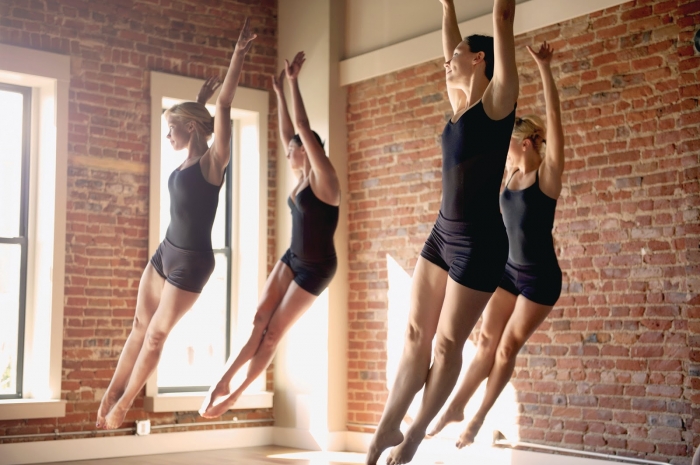 Glamping invitation: Zazzle; Photo one: thesweetestoccasion.com; Photo two: designsponge.com;  Photo three: couturecolorado.com;  Photo four: bettycrocker.com; Photo five:  theeverygirl.com; Photo six: bridalmusings.com;  Photo seven: Life's a Beat