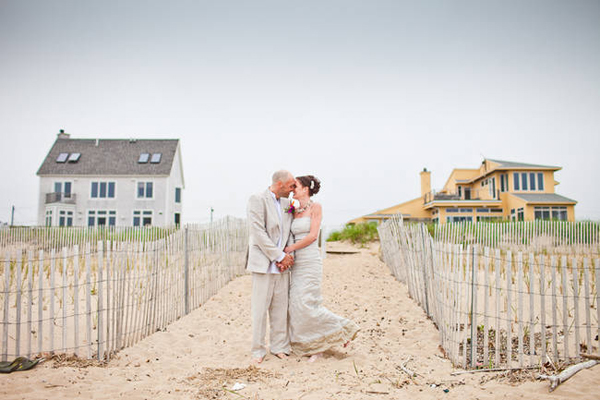 Ah, beach weddings … salty ocean air making your gown flow ethereally, feet sinking in the sand, saying "I do" to the music of waves, a storm brewing in the distance putting a risk to your reception – what's not to love? Oh wait, you don't like the challenge of gambling with Mother Nature for your beachside soiree? Then might we suggest insurance.
If you are having a beach wedding – or any type of destination wedding, you should consider wedding insurance. Particularly when you're planning from afar, the risk of disaster striking increases two-fold – the airline losing your gown, weather disrupting your plans, the officiant's flight getting cancelled so he ends up being a no-show, the list goes on.
WedSafe is the top wedding insurance company in the U.S. and covers all of these plan-altering scenarios and more in their two wedding insurance products that can be purchased individually or together as a package: Wedding Event Cancellation and Postponement and Wedding Liability Insurance.
Their insurance is available to U.S. residents with weddings/events in all U.S. states, U.S. territories and possessions, Canada and Puerto Rico, so you're covered from Hawaii to the Virgin Islands.
So before you book your flight, be sure to book your insurance.
Photo: AE Stelzer Photography
Sponsored post.