Rather than focusing on planning a big wedding, Erica and Derrick opted for a simple ceremony  at the Rochester Mills Brewery in Michigan with only one guest: the groom's brother.
What's Erica's advice for brides who are stressed out over their out-of-control guest lists?
"In the end, it's your day and it is about you. Be selfish. It's about the marriage and love, not about the wedding," she says.
A big thank you to Rachel Smaller Photography for sharing this simple, yet stunning l'il wedding!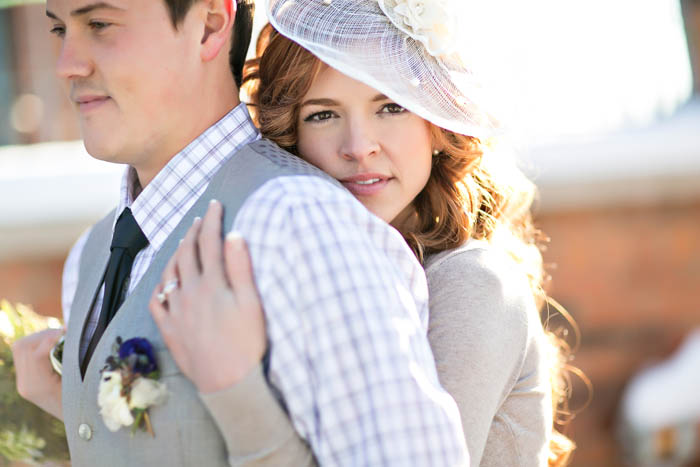 Erica, 25 & Derrick, 26
Rochester, MI
Wedding Date: February 9, 2013
Number of Guests: 1 (groom's brother)
Wedding Cost: $4,225 (Ceremony Location- Free. Officiant $275. Photographer- $2700. Gown- $1000. Grooms attire- $150. Flowers-$100)
Wedding Ceremony Location: Rochester Mills Brewery in Rochester, Michigan
Wedding Reception Location: TBD- backyard barbeque this summer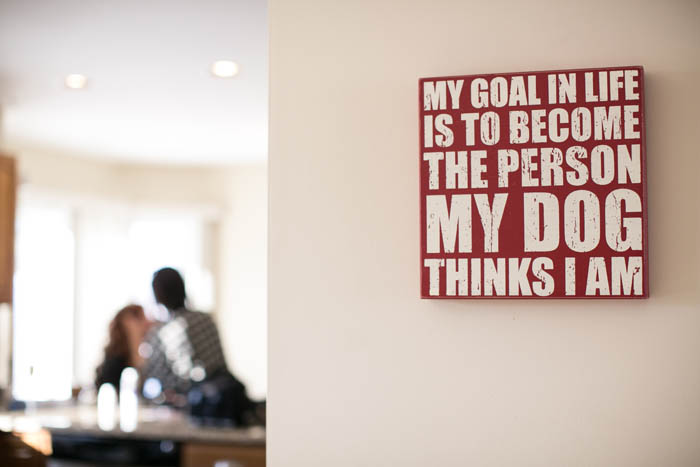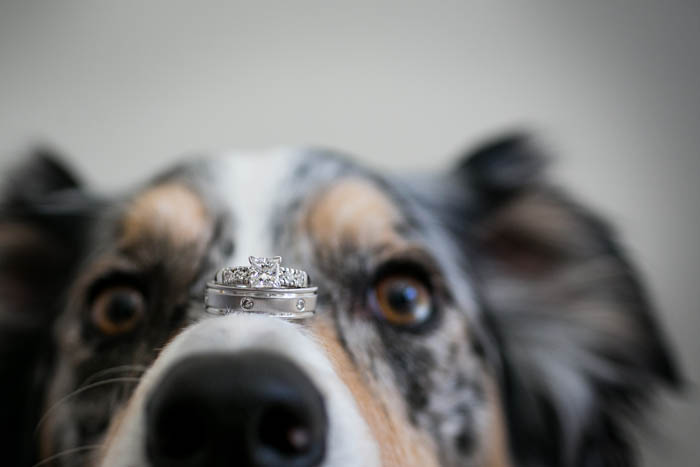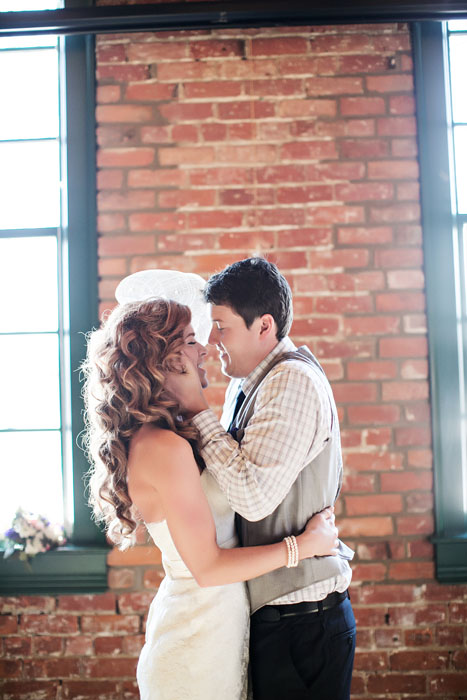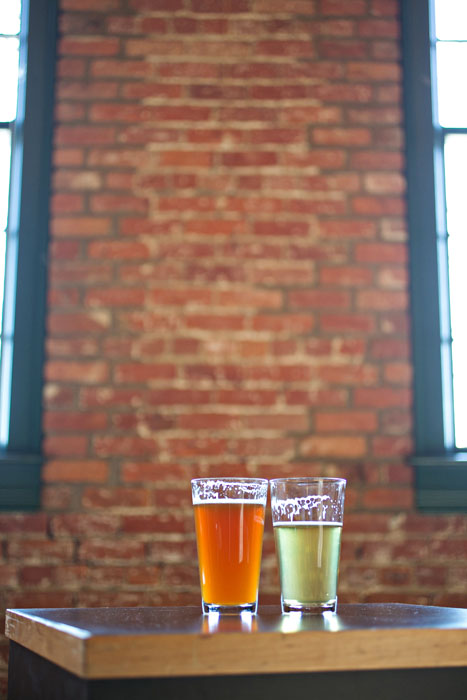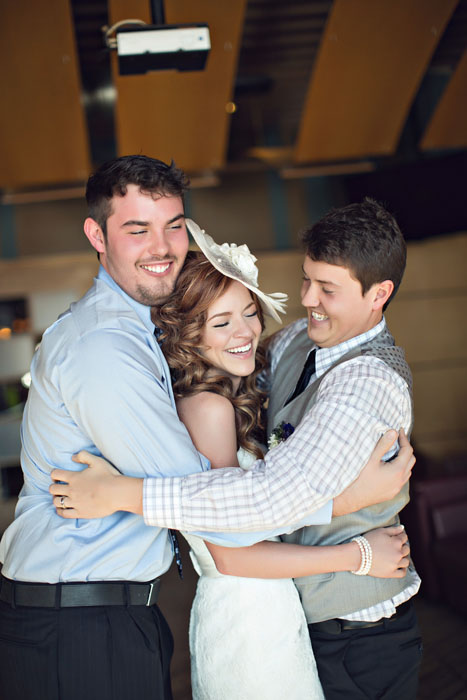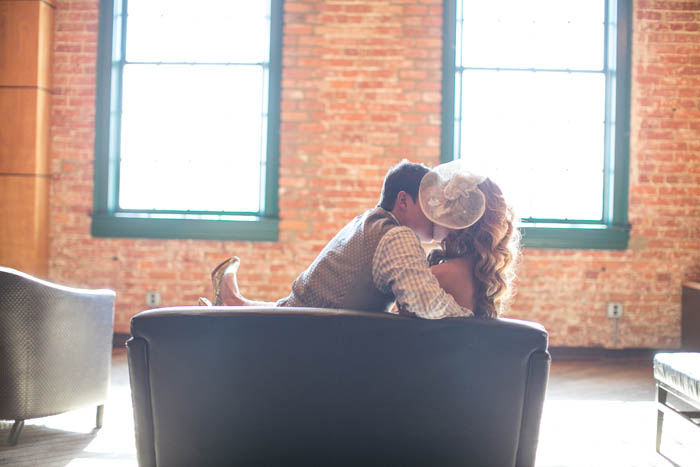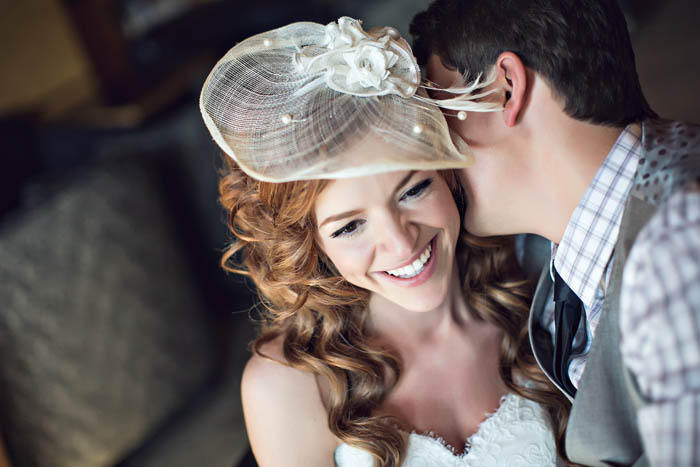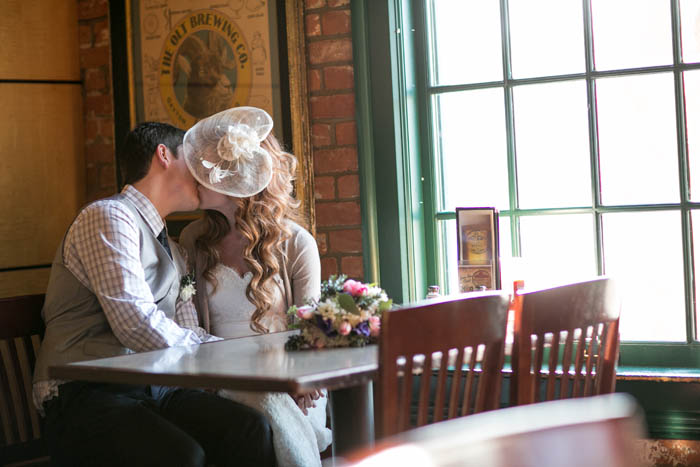 Why did you have an intimate wedding?
After struggling to plan a wedding with 175 people attending, it became more about entertaining our guests than about us and our celebration for our love for one another. We wanted a beautiful, stress-free day that we would get to spend with each other 100% of the time and not have to worry about anyone else.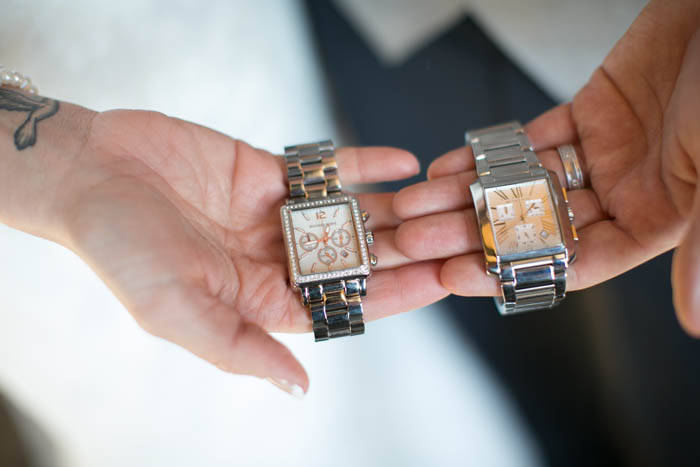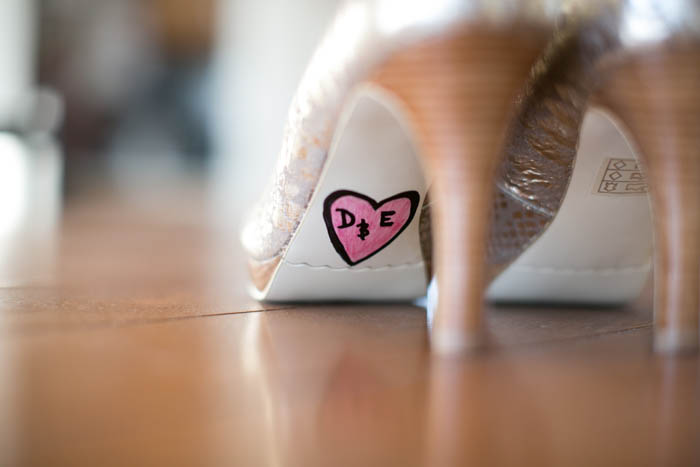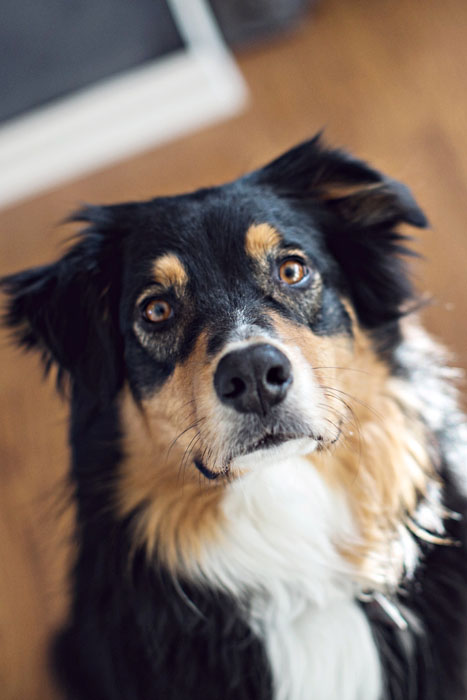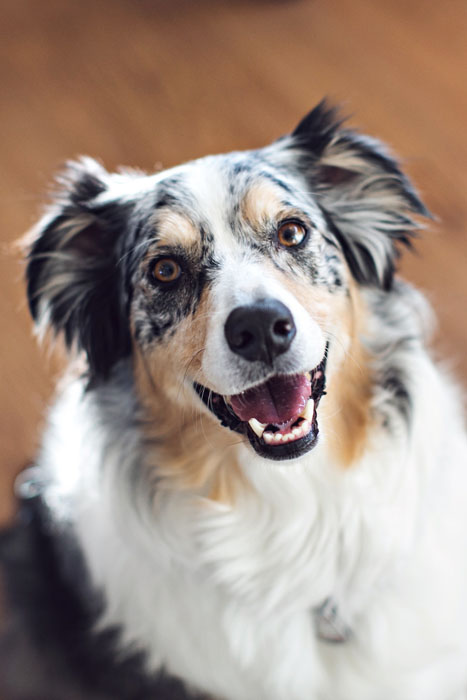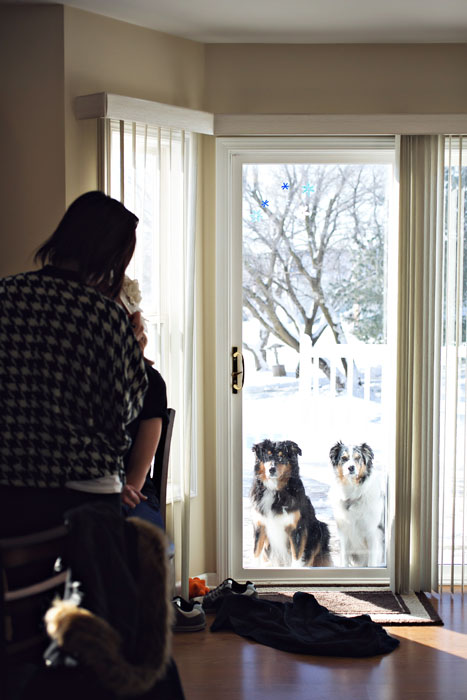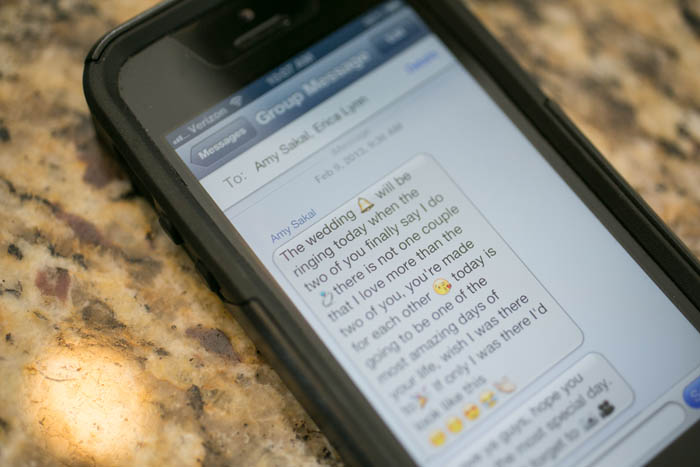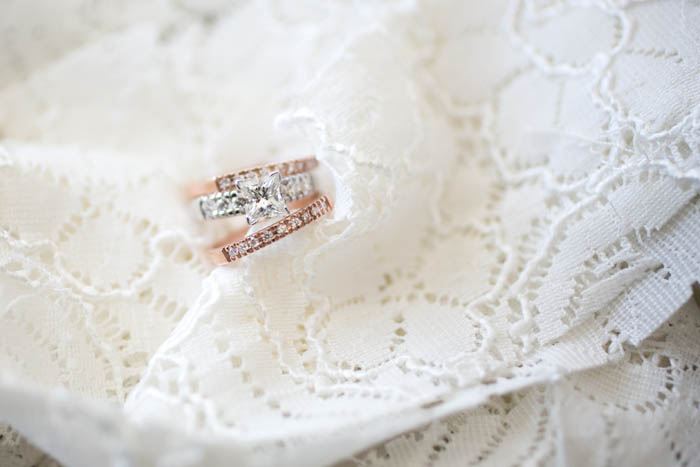 What are some the challenges that you faced planning an intimate wedding?
It was pretty stress free except for worrying about if our families would be upset. But we knew we couldn't worry about that. It's the one day in our lives that we are allowed to be selfish.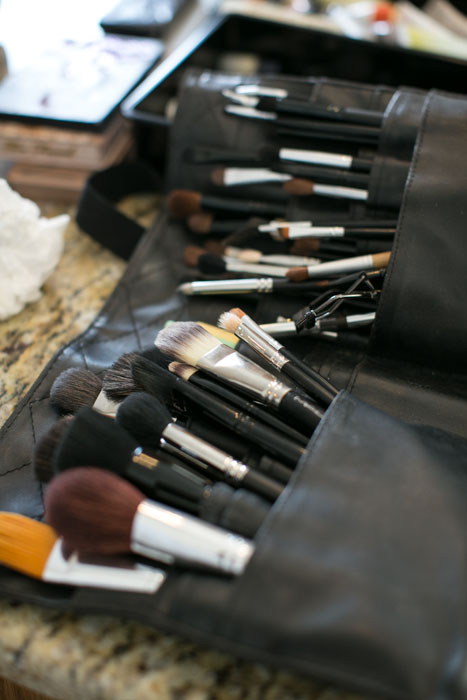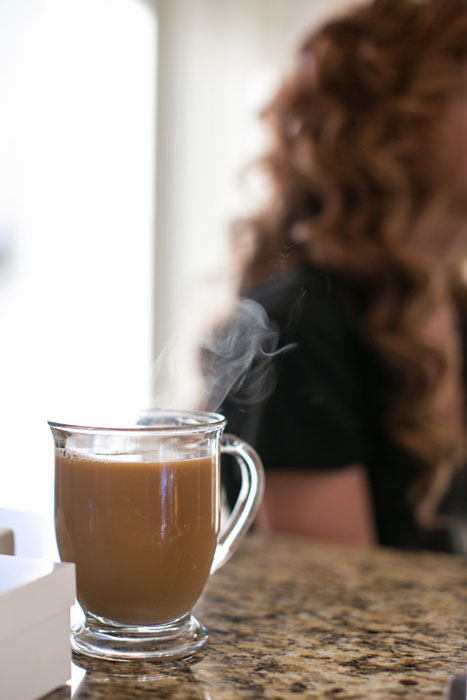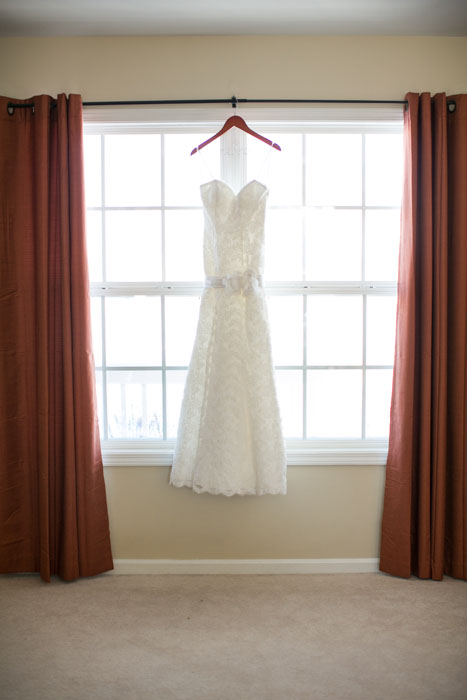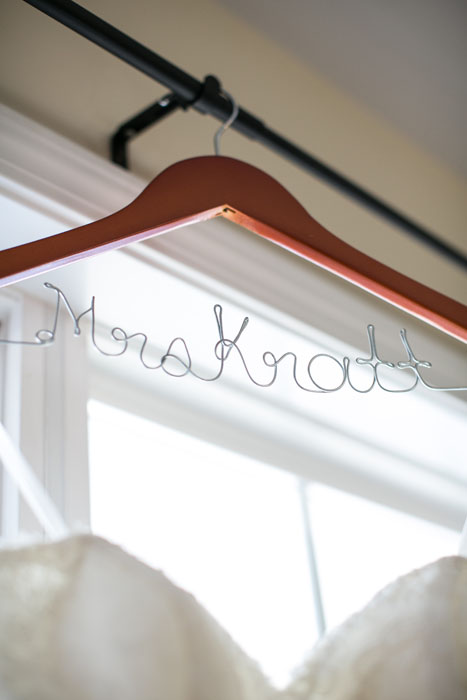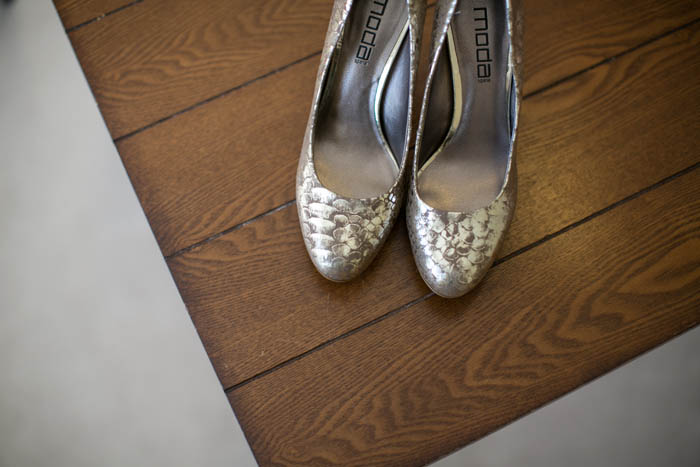 Was it difficult to pare down the guest list?
Yes, very. We wanted to keep it as small as possible, but still needed two witnesses. So that decision was hard because I have 3 sisters and a brother. He only had one brother and 2 sisters. I couldn't invite just one of my sisters and once we start having to invite, the list gets bigger.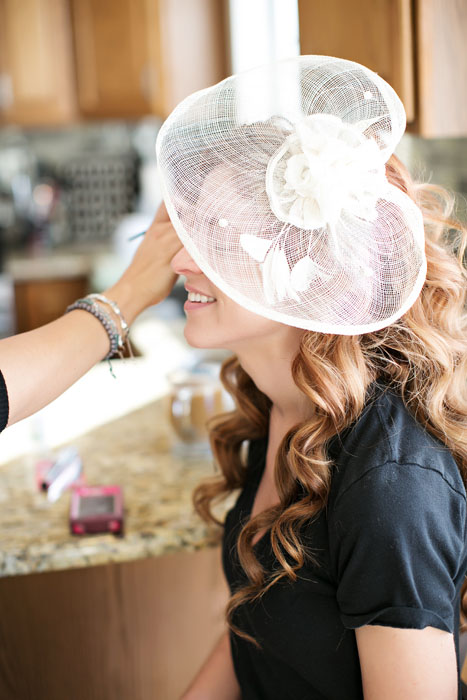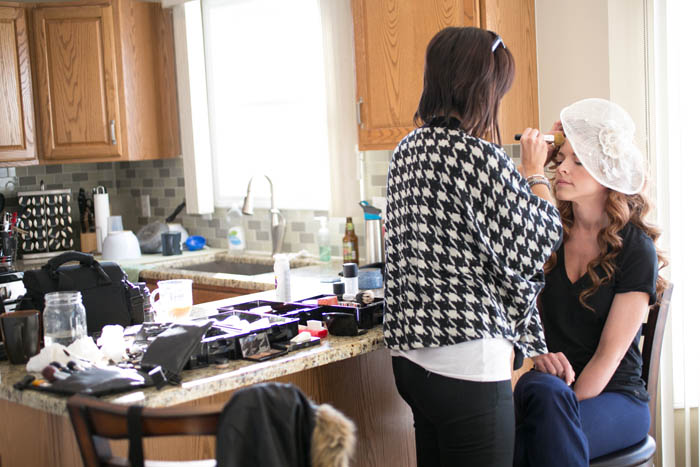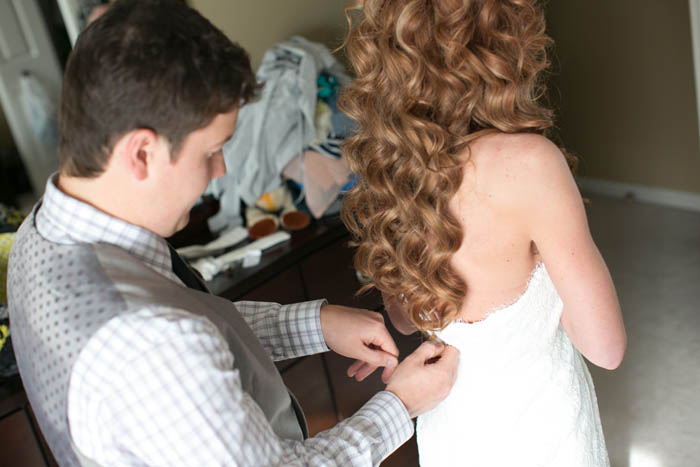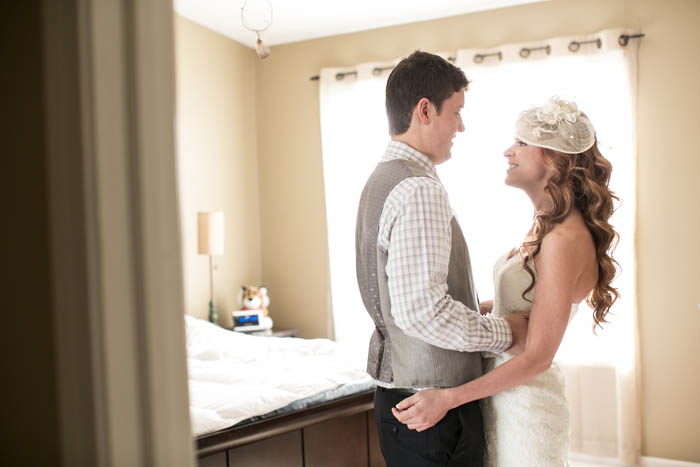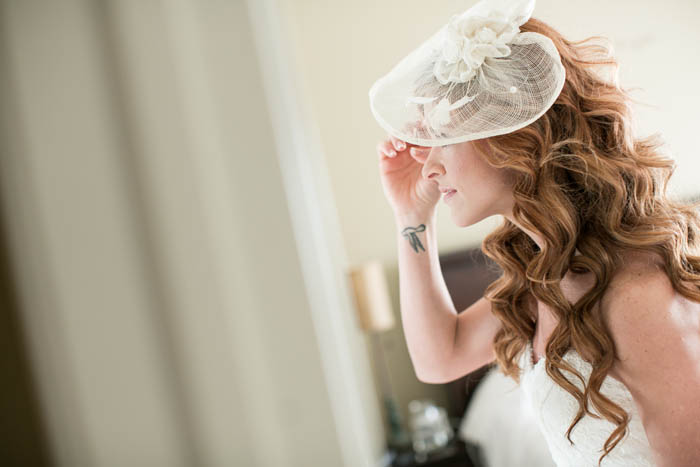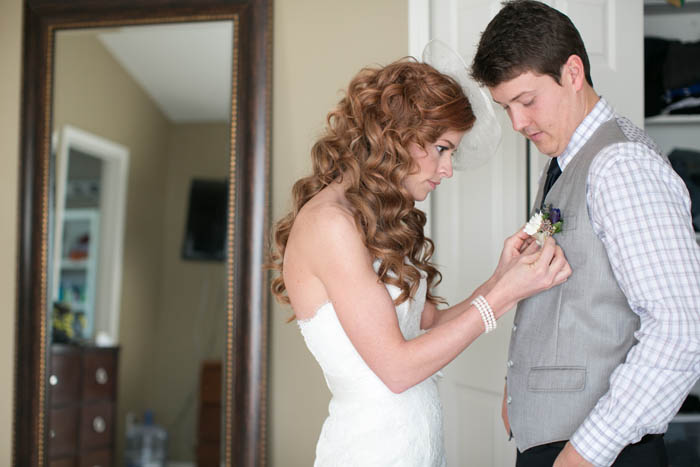 Did you have any 'issues' with the small guest list from friends and family? If so, how did you address them?
Nope!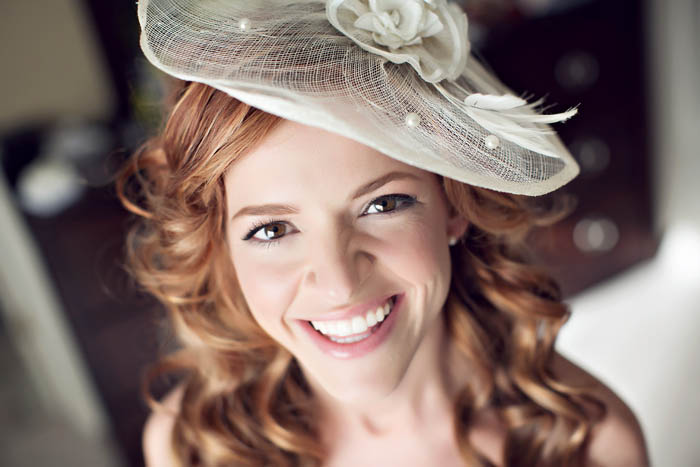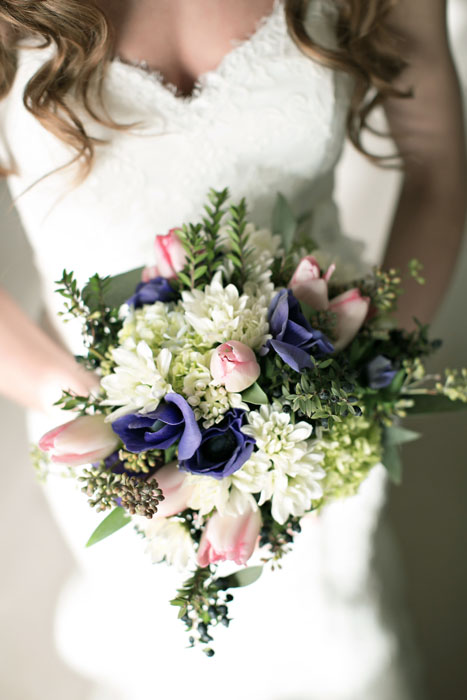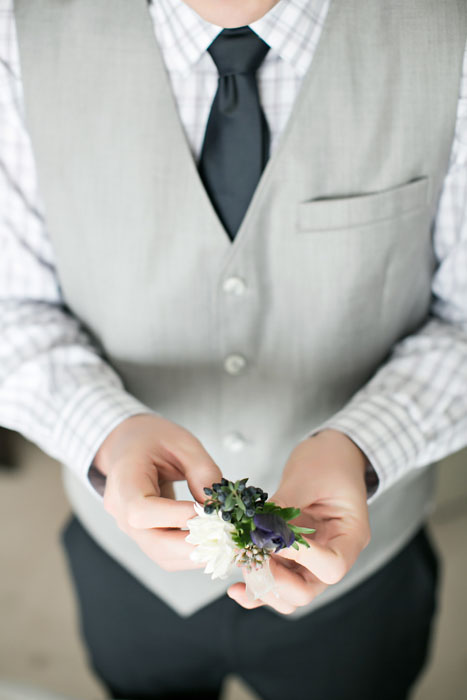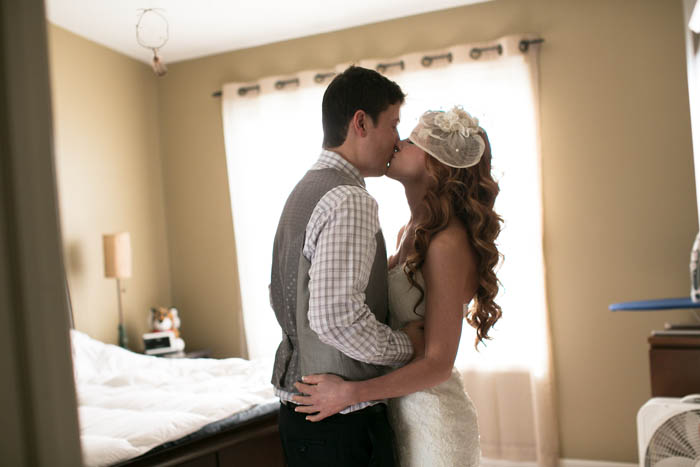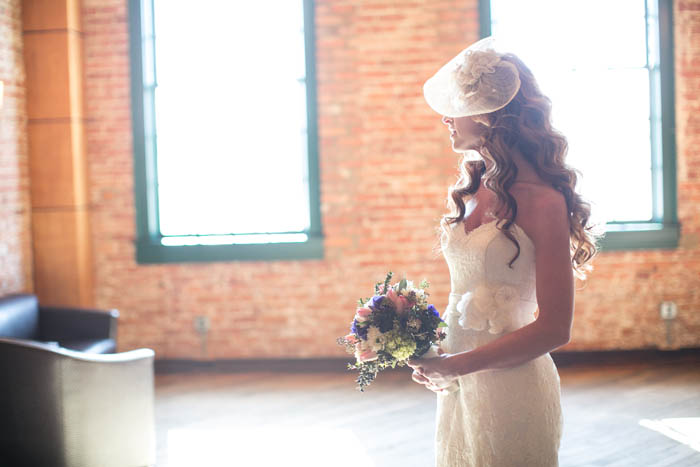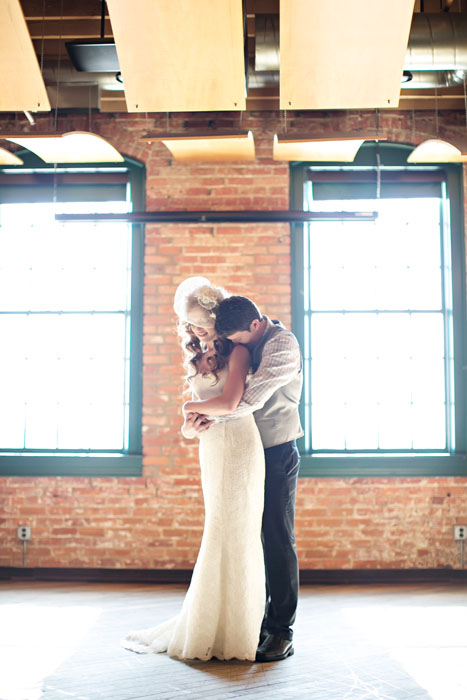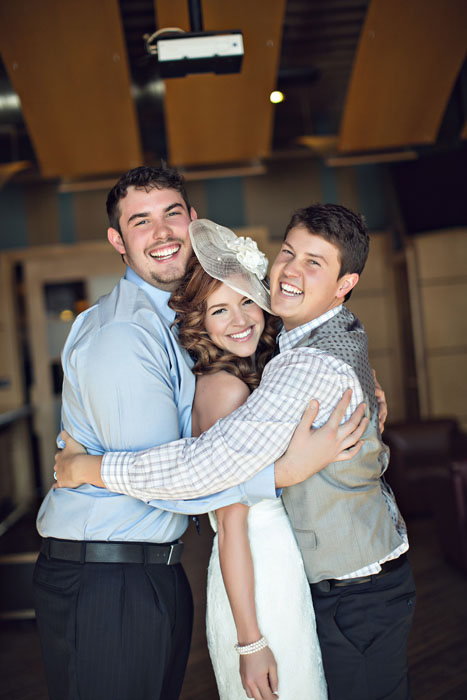 What were the highlights of the ceremony?
Being able to look at my husband and seeing the way he was looking at me, knowing that a ton of people weren't looking at us. It was like we were the only two people there in our own little world. Stress-free – and he also got to help me get ready 🙂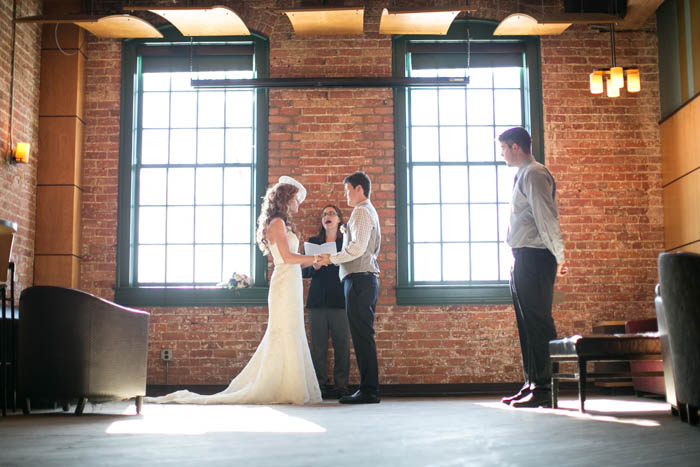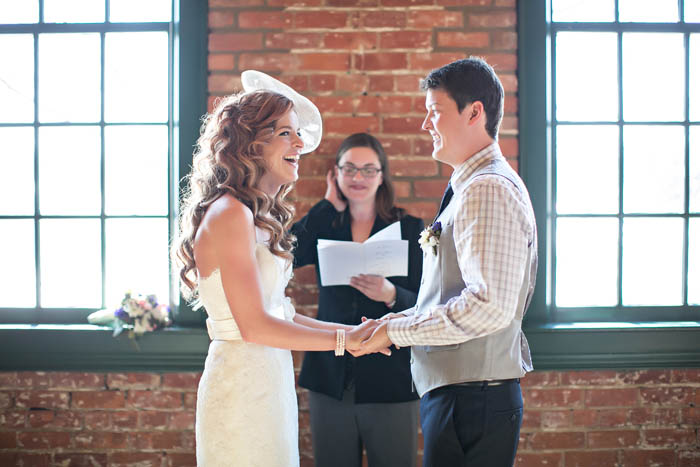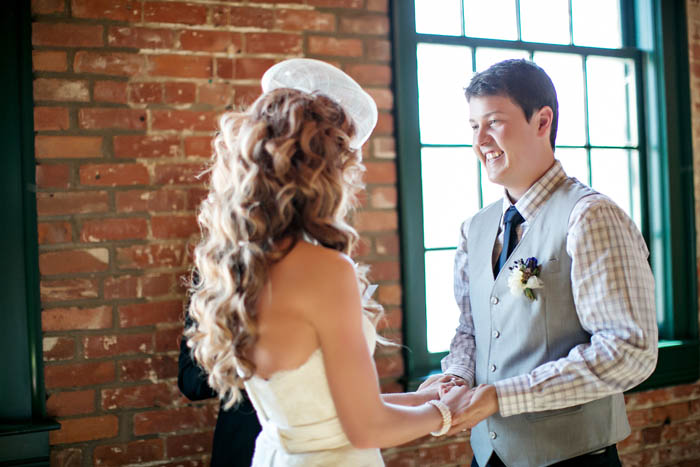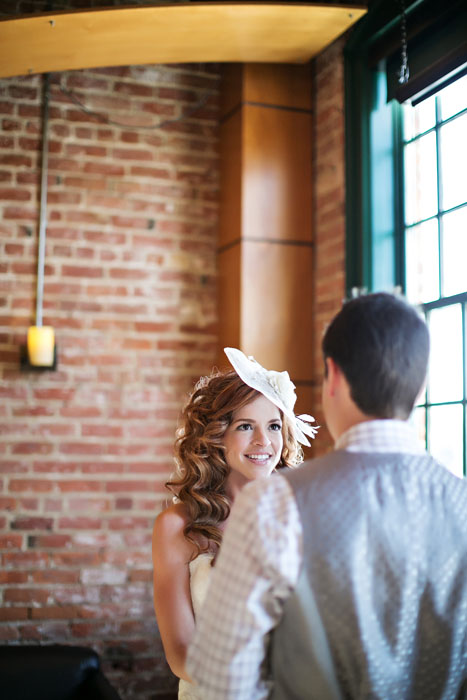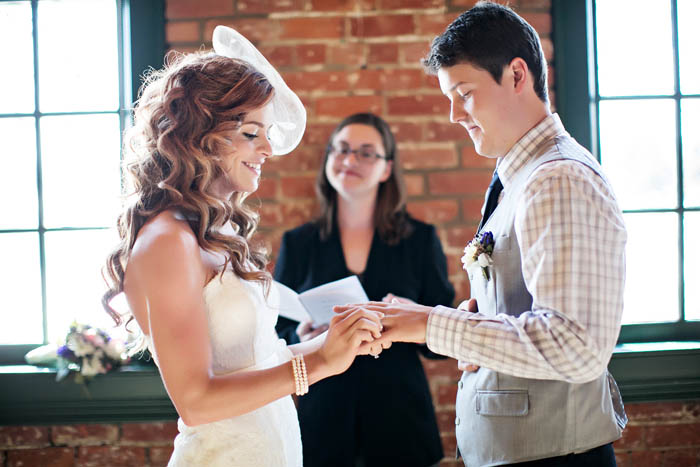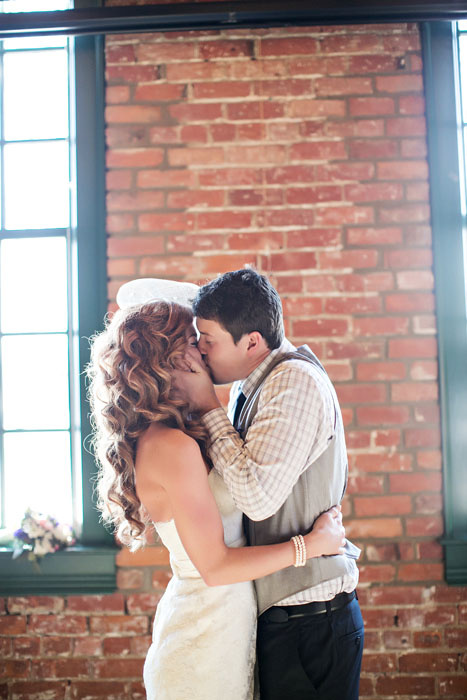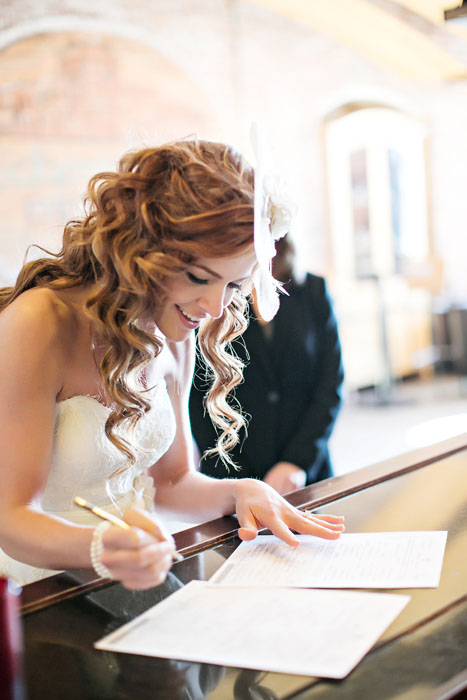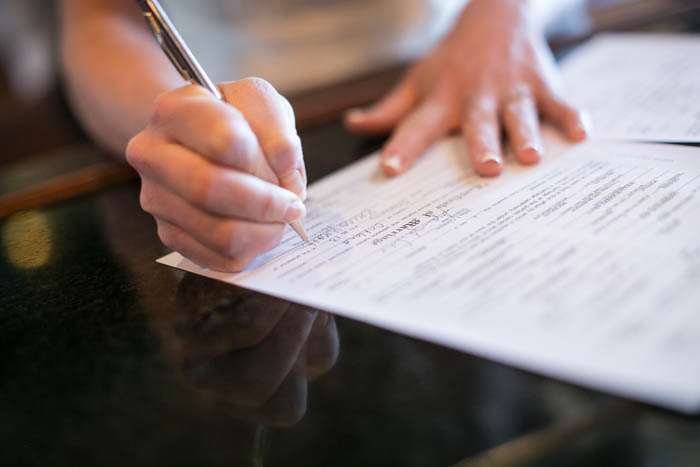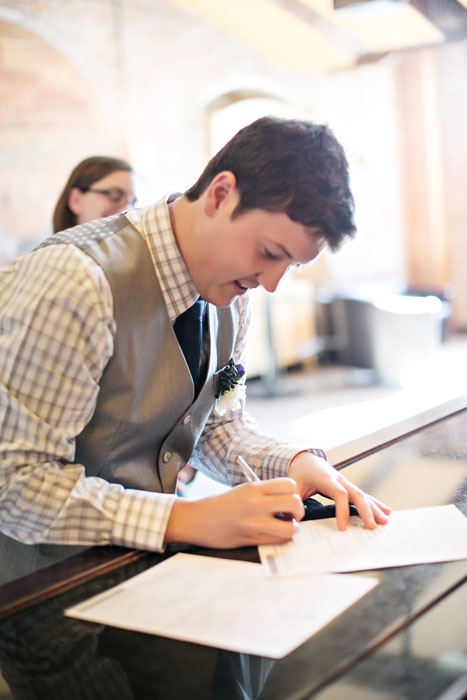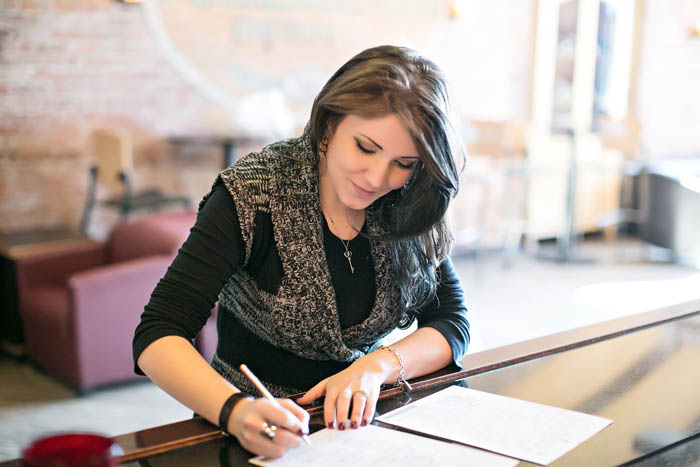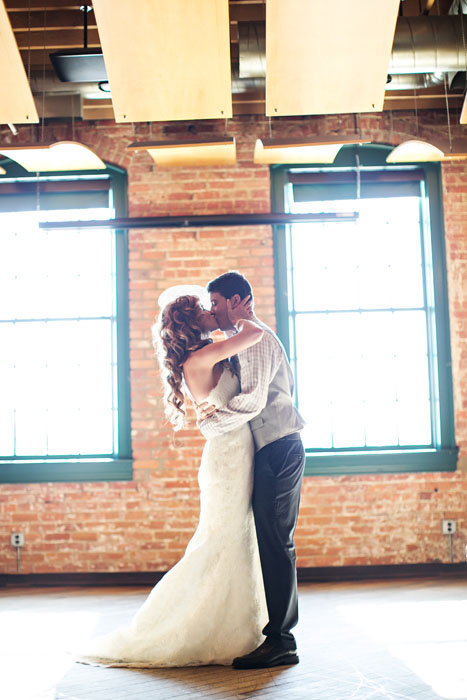 What were the highlights of the reception?
We ate at the brewery right after with our officiant, his brother and our photographer and drank some beer! Again, stress-free; we could relax and didn't panic about what else was going on.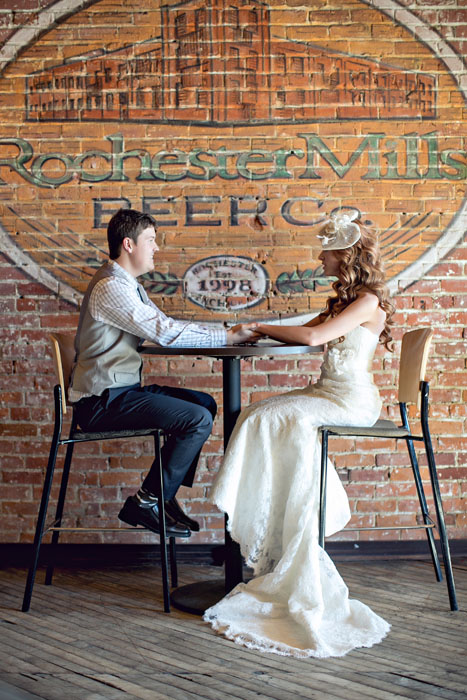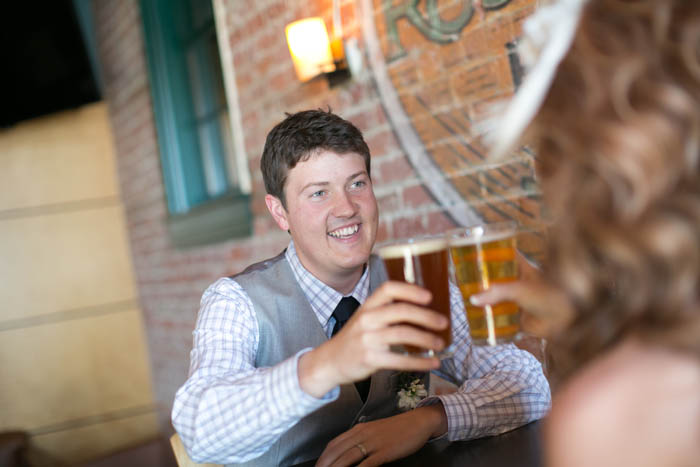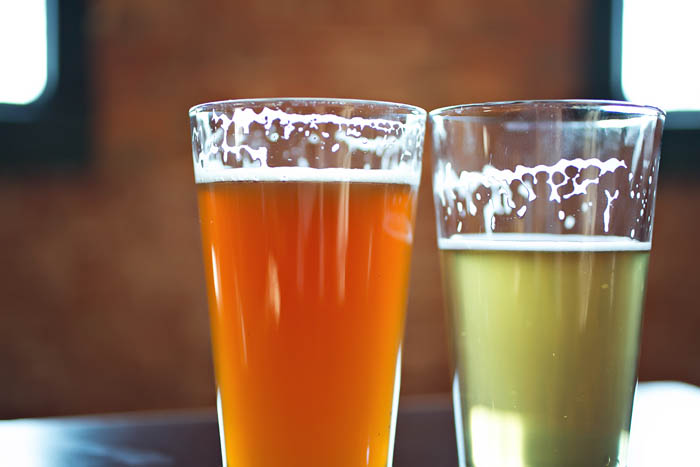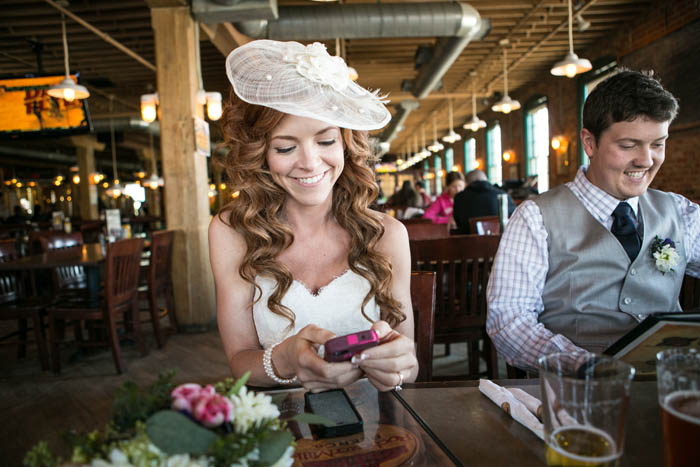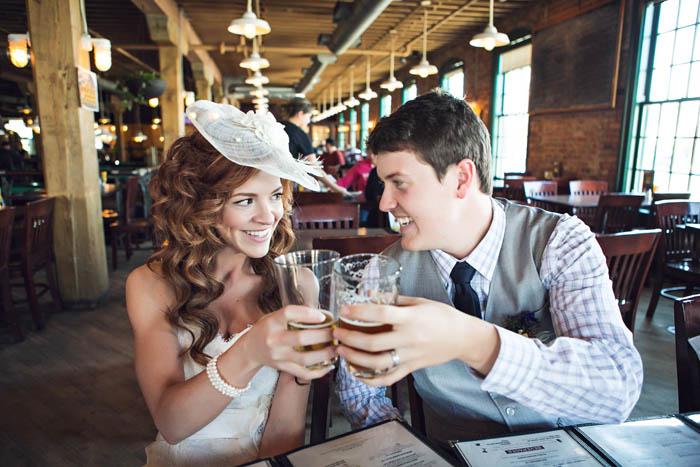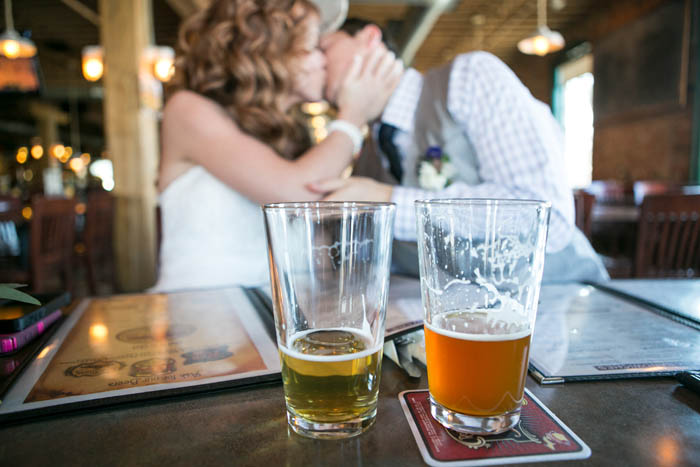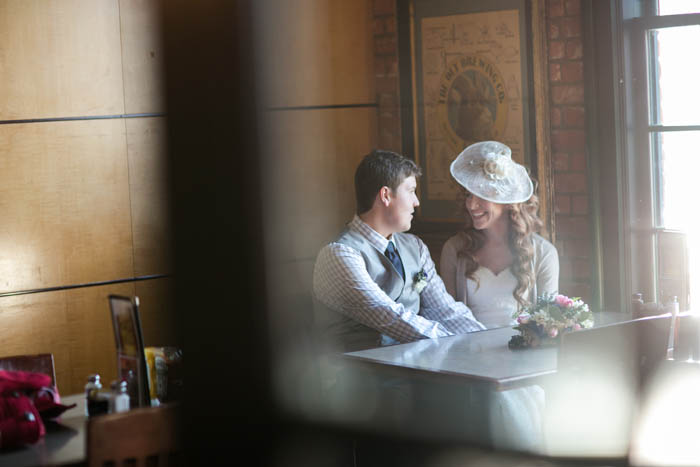 What was the best thing about having an intimate wedding?
That the day was ALL about us and spending every waking minute with each other.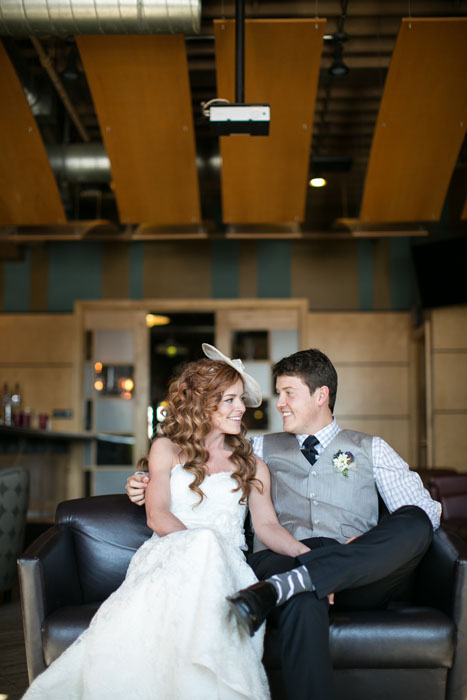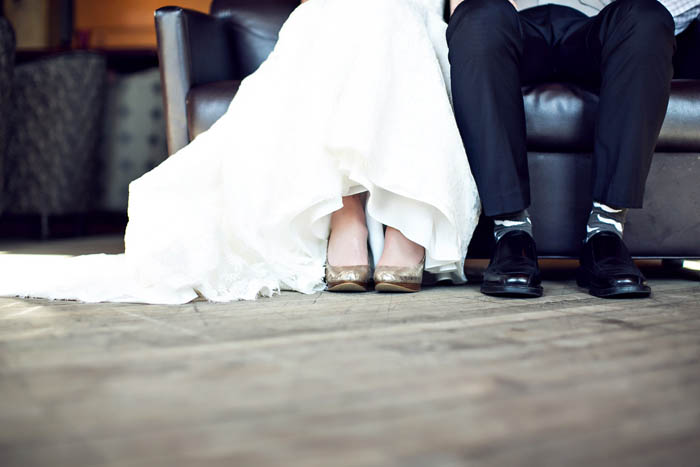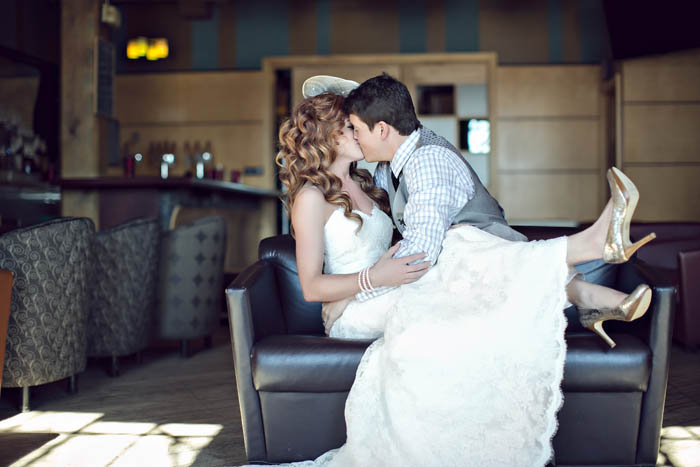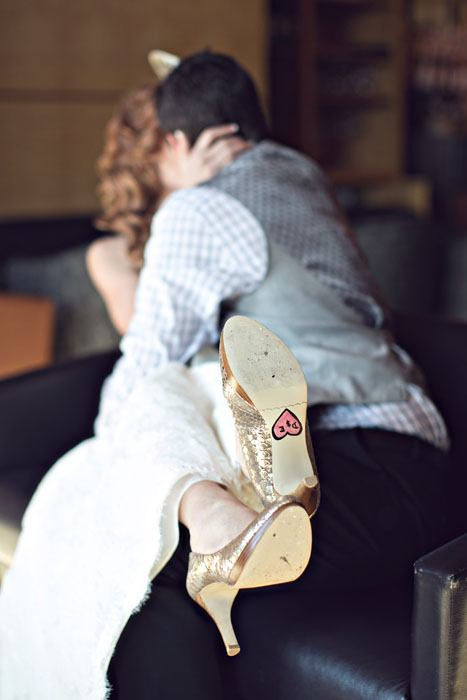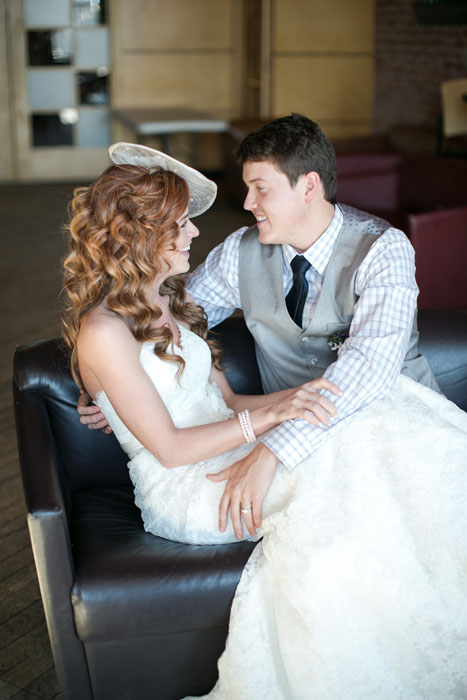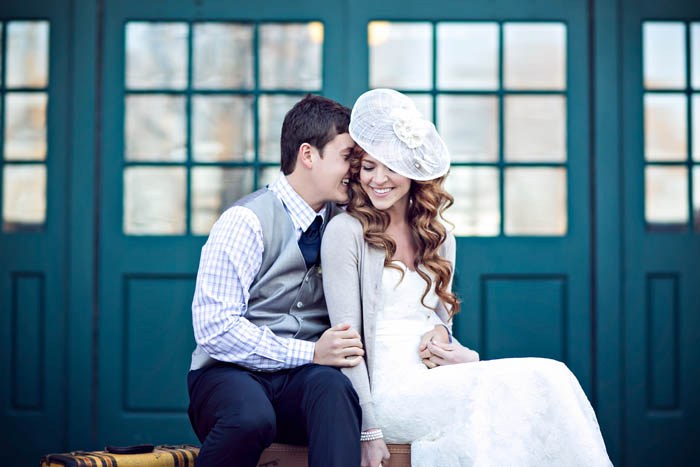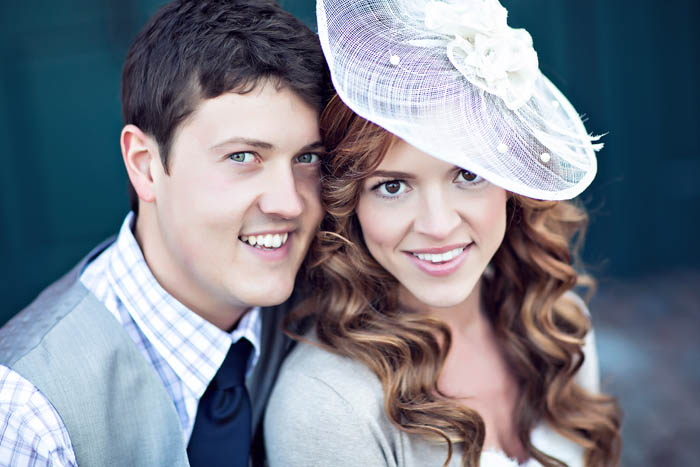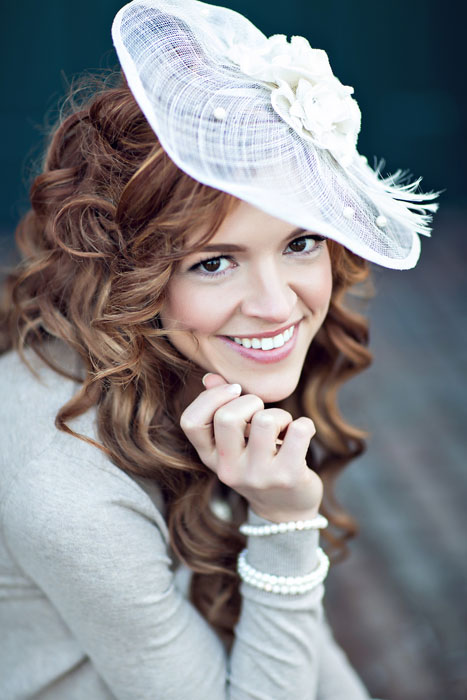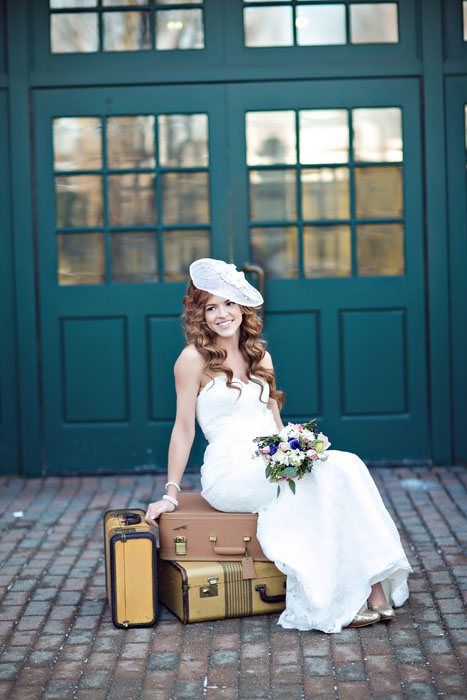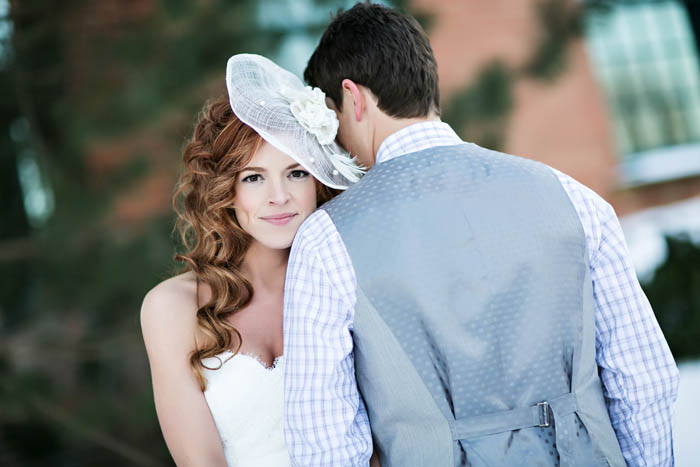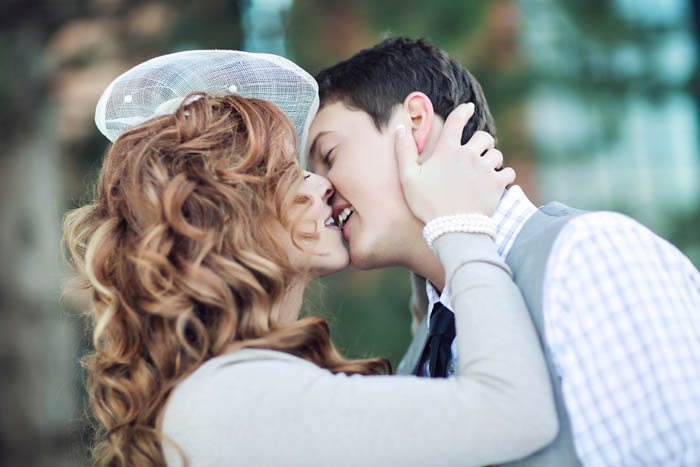 What advice do you have for couples who are considering an intimate wedding?
DO IT! If you are really considering it, don't worry about what other people will think! In the end, it's your day and it is about you. Be selfish. It's about the marriage and love, not about the wedding 🙂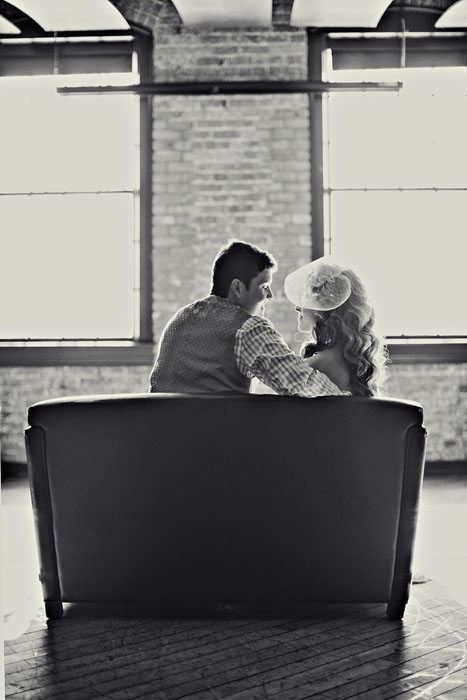 Vendors:
Photographer: Rachel Smaller Photography
Officiant: Stacey Swickerwath with A Simple Ceremony
Location: Rochester Mills Brewery in Rochester Michigan
Hair: Lauren Moser
Make-up: Chastity Tappen with Blank Canvas Detroit
Grooms attire: Macys
Flowers: The Weed Lady in Grand Blanc, Mi
Wedding Gown: Symphony Bridal