Who says weddings have to be full of pink peonies, bright colors and white tulle? Some brides like a more whimsical and quirky look that celebrates their favorite genres and styles. There's nothing wrong with a dark and mysterious look for a wedding and some are embracing the captivating look of old meets new with a Victorian Steampunk theme.
Think the ideas of classic, Victorian style with dark silhouettes, long sleeves, lace, high collars and hats, but with a twist. Take all of your Victorian visions (who doesn't love the romantic tales by the Bronte sisters?) and mix them with a little bit of alternate reality, fantasy and science.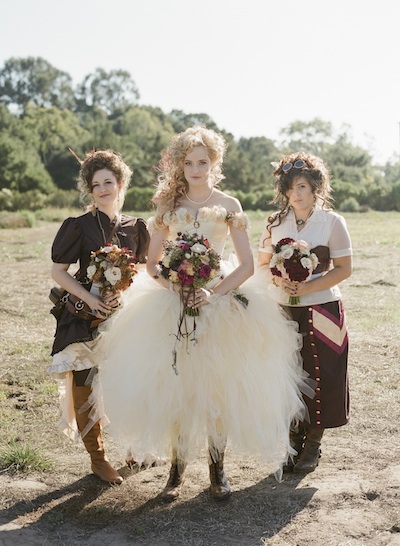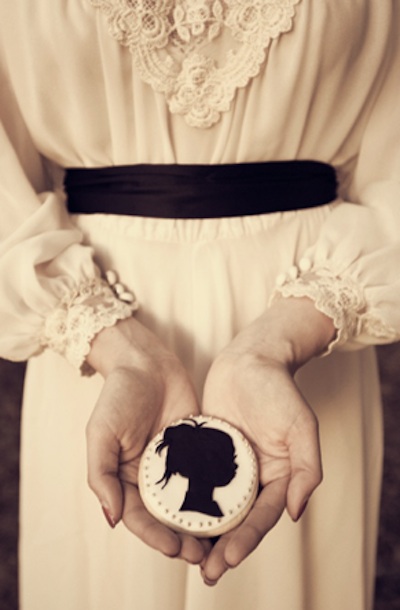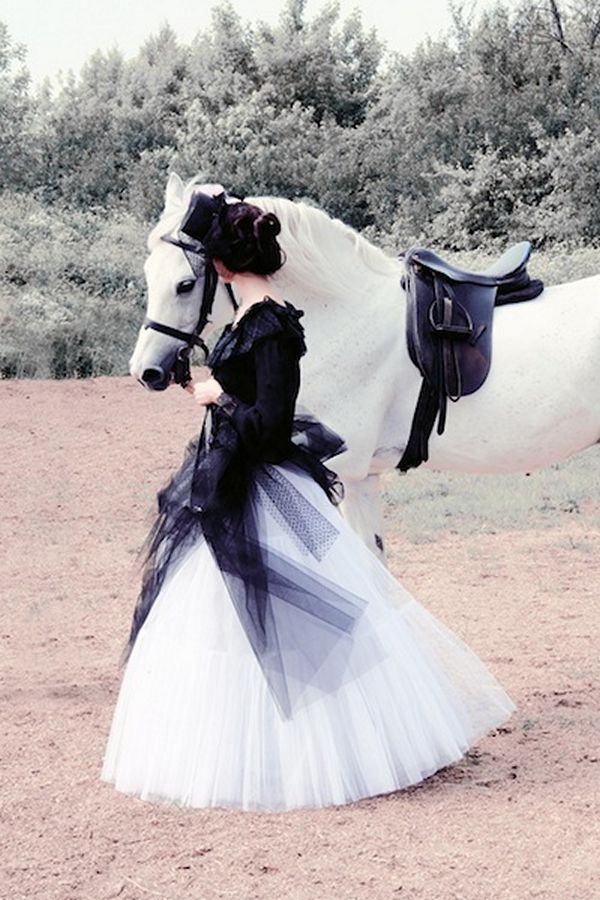 Steampunk reinvents these elegant stylings and gives them a somewhat futuristic design by envisioning the technology of the time using steam power or mechanics. If you're inspired by Tim Burton movies, classic science fiction novels, by authors such as H.G Wells or Jules Verne or vintage style, you'll love this theme. This imaginative wedding gave guests a sense of being in an "alternate universe" by using antique and vintage finds, greenery and gothic details: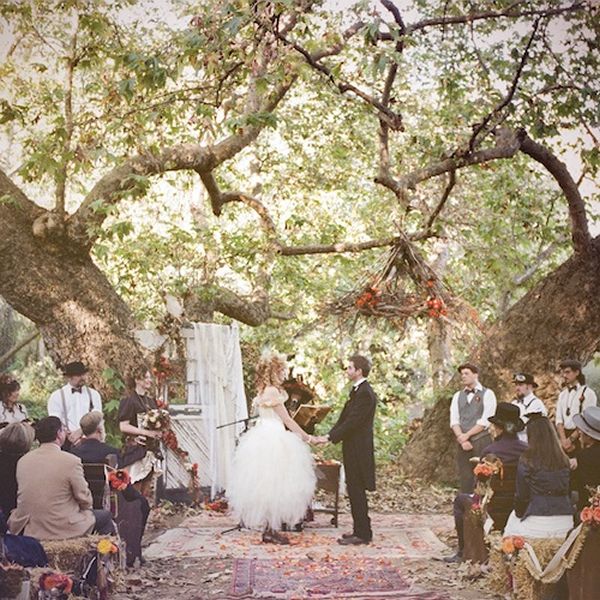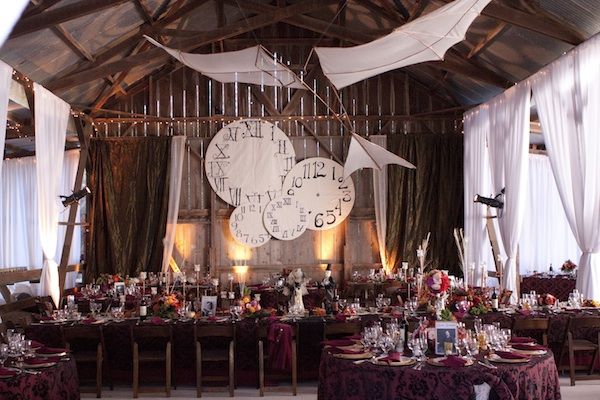 Fashion is definitely a big part of Steampunk style with an emphasis on lace-up boots, hats, corsets and gloves. Go as Gothic, punk, dark or bright as you choose. Many things you find at an antique store can be used as Steampunk style items, such as clocks, lamps, globes and quirky pieces, such as hourglasses, medicine bottles and magnifying glasses. It might not be a soft and subtle look for a wedding, but it will have your guests talking and heads turning!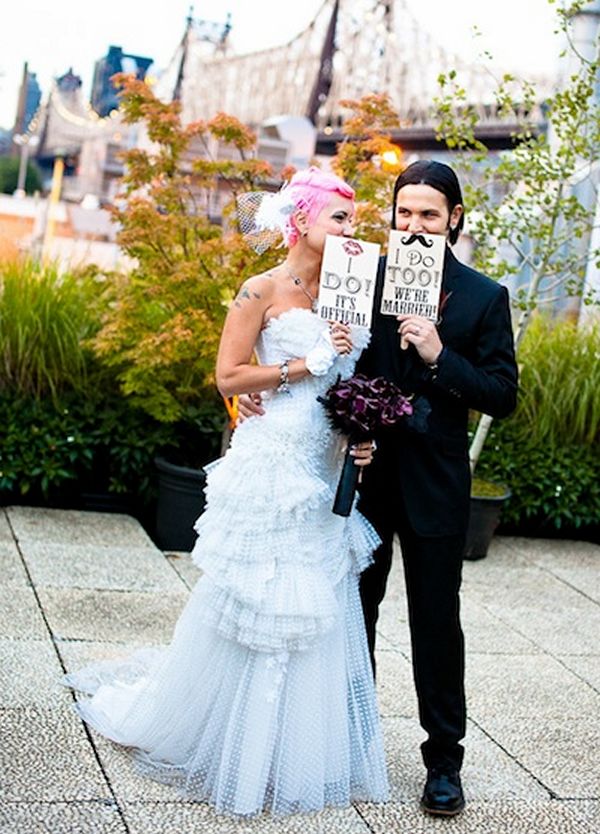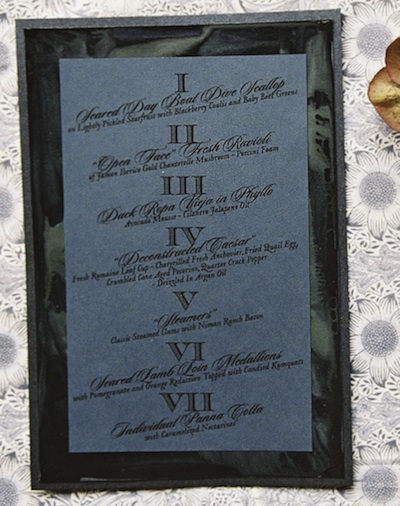 This bouquet was inspired by Sherlock Holmes and Dr. Who and uses book pages as the flowers and a "sonic screwdriver" as the handle. Use your imagination and mix everything from rock, gothic, Victorian, vintage and futuristic into your wedding elements.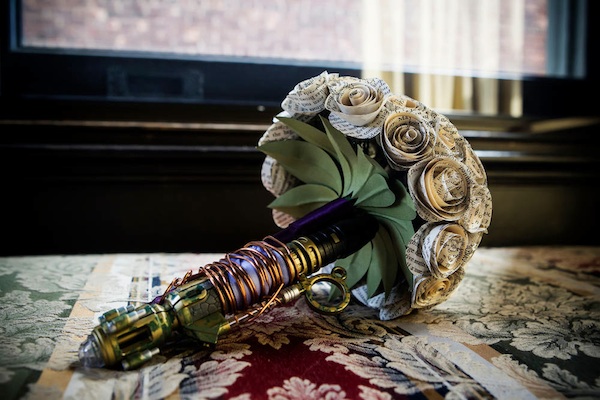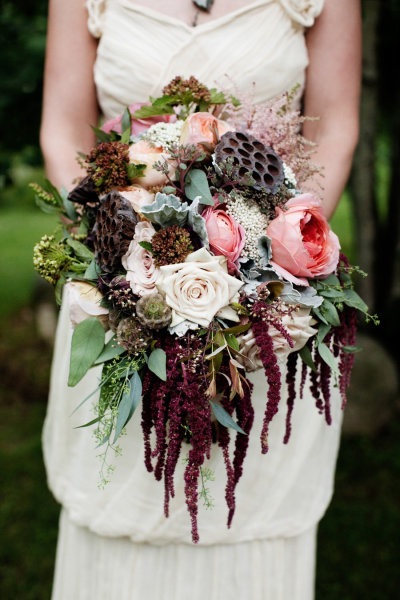 The style is all about highlighting Victorian fascination with invention and technology, especially in the details like cogs, gears, machinery, keys, as well as copper and brass colourings. Let your guests know your intended Steampunk theme in your invitations too and they may even get in on the action and dress the part.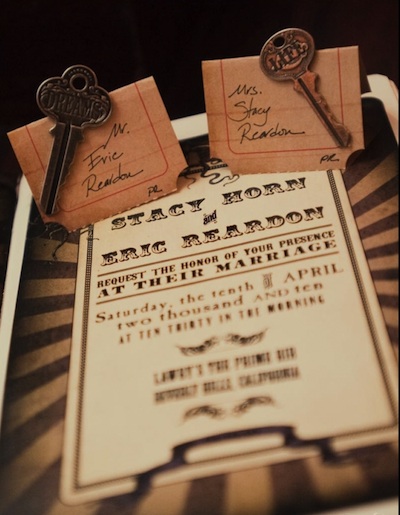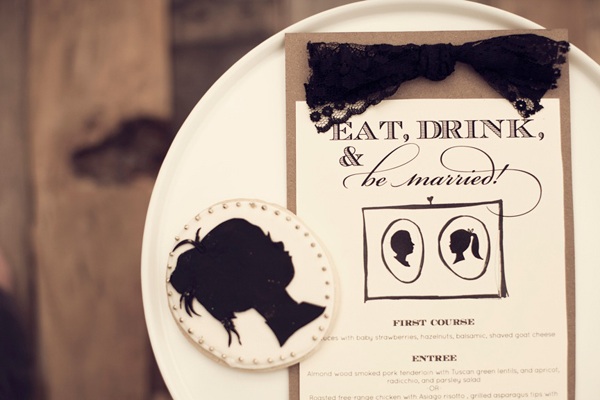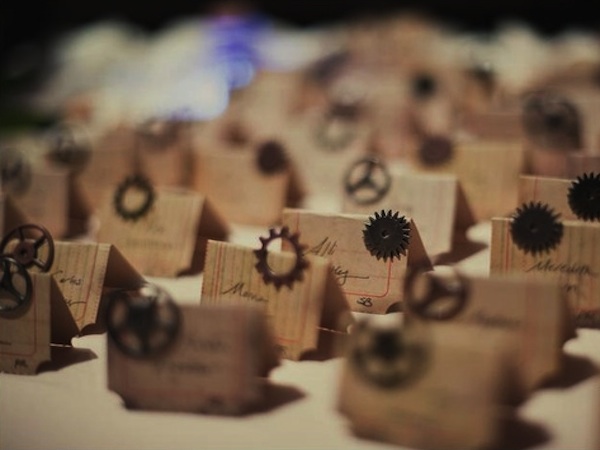 Use rich, dark colours like browns, blacks and coppers; it's also another opportunity to use beautiful antiques and collectibles as your decorations. Look to your venue to for striking furniture, hallways or staircases to use, especially if your wedding is at a  manor, state home or cottage. You could even take interesting photos around the courtyard or garden for an outdoor Victorian feel.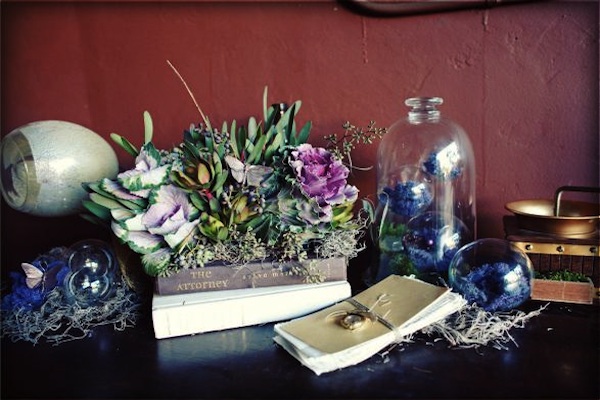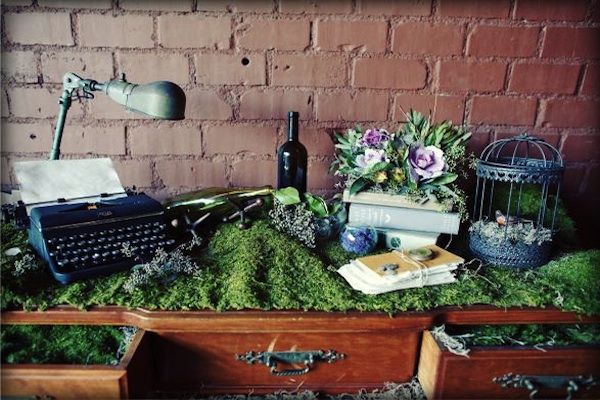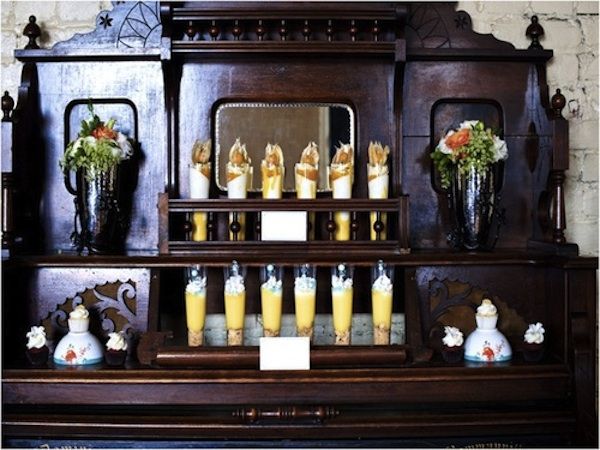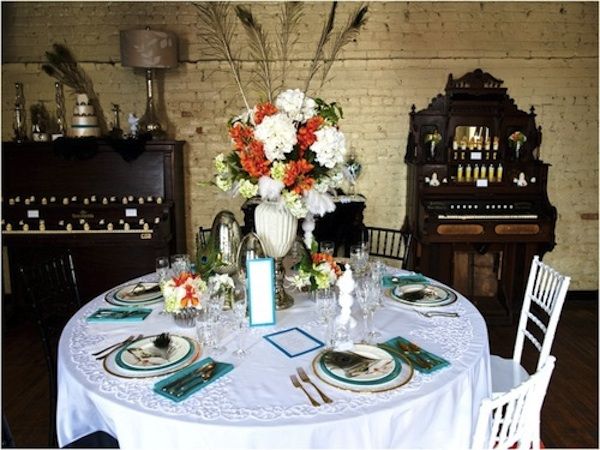 Or use a strictly black and white theme in your decor or bold gothic colours with pops of red and white.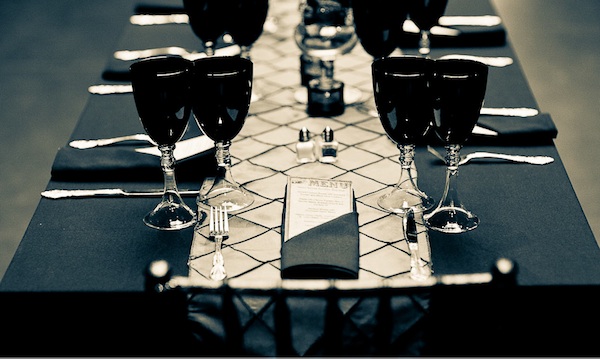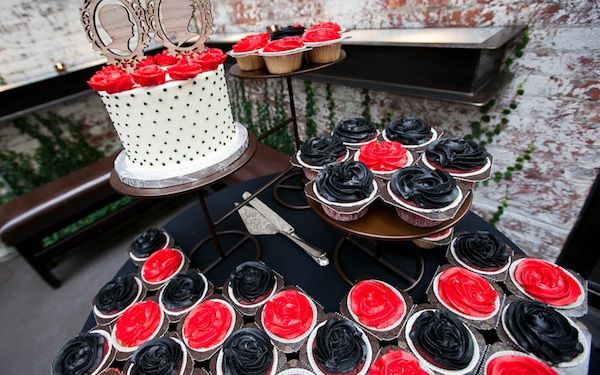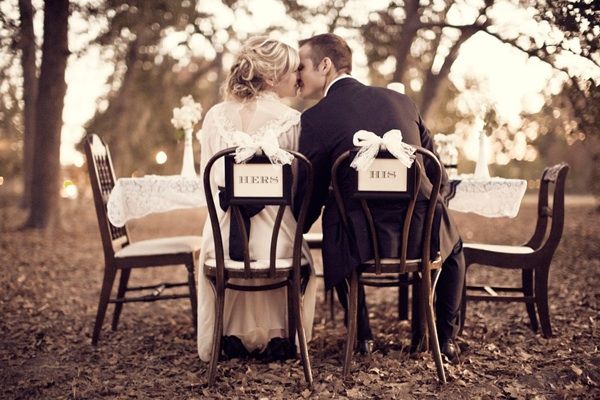 Steampunk is all about embracing intricate details, quirky designs and innovation and there's no better place to experiment with these ideas than with a whimsical, show-stopping cake. Most of all, embrace your quirky, fun side and make your wedding as "out there" and magical as you want.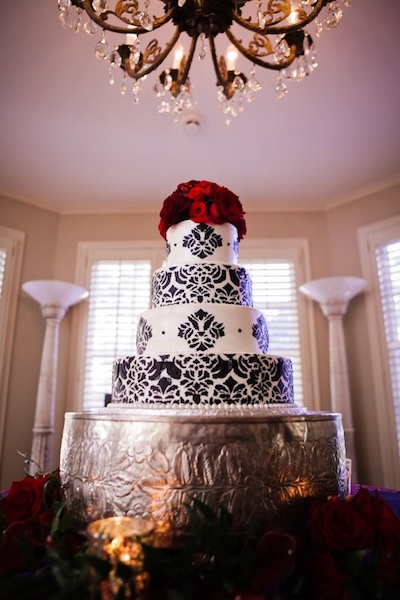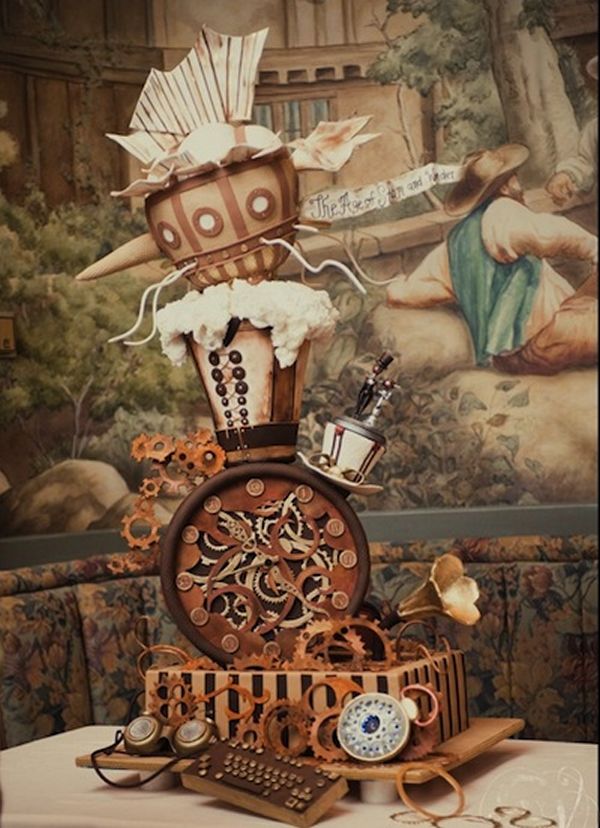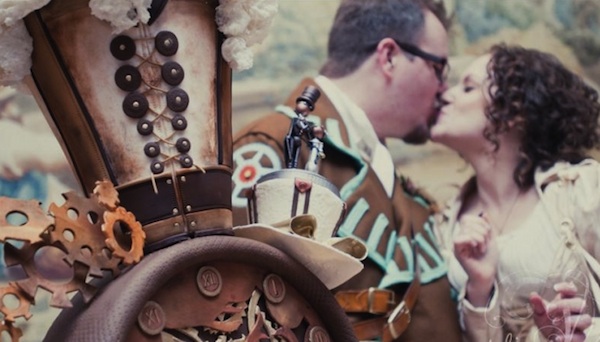 Photo One: misstak.blogspot.ca; Photo Two: cakeeventsblog.com; Photo Three: zsazsabellagio.blogspot.ca; Photo Four: misstak.blogspot.ca; Photo Five: misstak.blogspot.ca; Photo Six: danielkrieger.com;  Photo Seven: momentaldesigns.com; Photo Eight: flickr.com; Photo Nine: 24.media.tumblr.com; Photo Ten: empblog.com; Photo Eleven: cakeeventsblog.com; Photo Twelve: empblog.com; Photo Thirteen: en.paperblog.com; Photo Fourteen: en.paperblog.com; Photo Fifteen: mercinewyork.blogspot.ca: Photo Sixteen: mercinewyork.blogspot.ca; Photo Seventeen: danielkrieger.com; Photo Eighteen: danielkrieger.com; Photo Nineteen: cakeeventsblog.com; Photo Twenty: cedarwoodweddings.com; Photo Twenty One: empblog.com; Photo Twenty Two: empblog.com