Lynne and Mark's Austin chapel wedding suited them perfectly. Coming from a long distance relationship, they knew a small wedding was right for them. With ten of their nearest and dearest by their sides, they tied the knot at the stunning Chapel Dulcinea.
Here's what photographer Donny Tidmore had to say about the wedding:
There's something special about getting to witness a long distance relationship lose the distance. Mark is from Texas, and Lynne from Scotland. Lynne and Mark met while studying for the same masters degree in Edinburgh. After their degree, they had to go long distance for a year and a half. Many air miles later, Mark proposed to Lynne … Several weeks before the wedding, Lynne made the move to Texas to begin their married life together.
Lynne and Mark planned on having a destination wedding but ended up deciding to pick a destination that was within driving distance. Chapel Dulcinea sits in Austin, TX, on the edge of the Texas Hill Country. Lynne mentioned to me that she fell in love with its European architecture and romantic vibe. It really is unlike anything else that you find in this part of Texas.
I love that they decided to add a bit of Scottish charm to their wedding, and had the men and ring bearers don kilts. Texas and Scotland came together beautifully at this little outdoor chapel in Austin.
With only family in attendance for this intimate wedding, Lynne and Mark had their reception at a private home in the Westlake Hills. We took a few minutes and stopped along the way to take some portraits at a quiet little spot in an Austin park. This is always one of my favorite times of the wedding day. I love the opportunity wedding portraits provide for a bride and groom to get away from everyone, take a breath, and have a little alone time on a hectic day.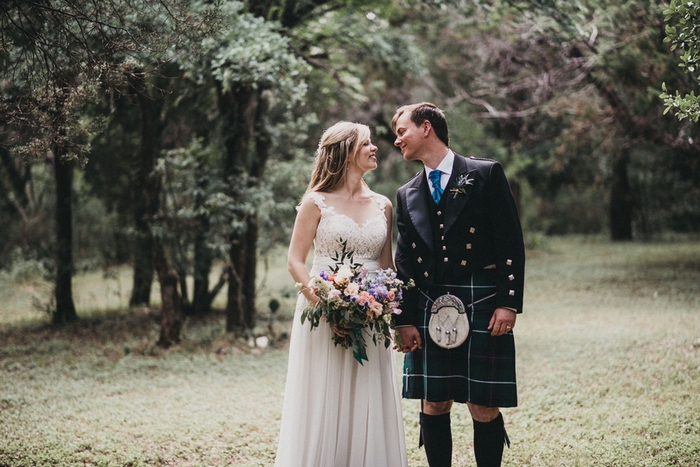 Lynne, 28 & Mark, 32
Wedding Date: May 27, 2017
Wedding Cost: $9,000 (50% on accommodation for 3 nights for all guests)
Wedding Ceremony Location: Chapel Dulcinea, Austin, TX
Wedding Reception Location: Rented home (VRBO), West Lake Hills, TX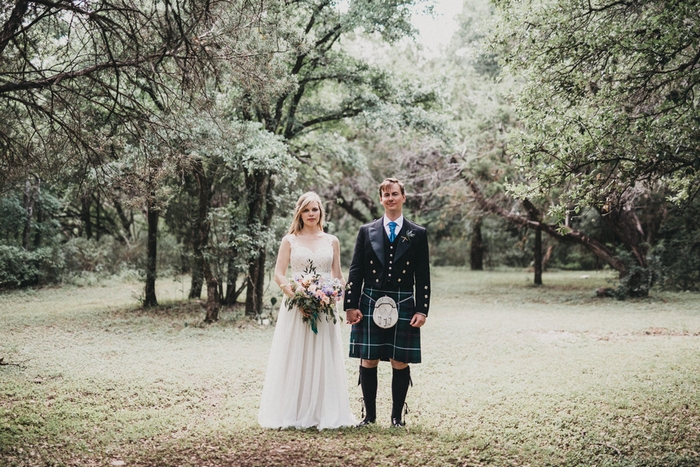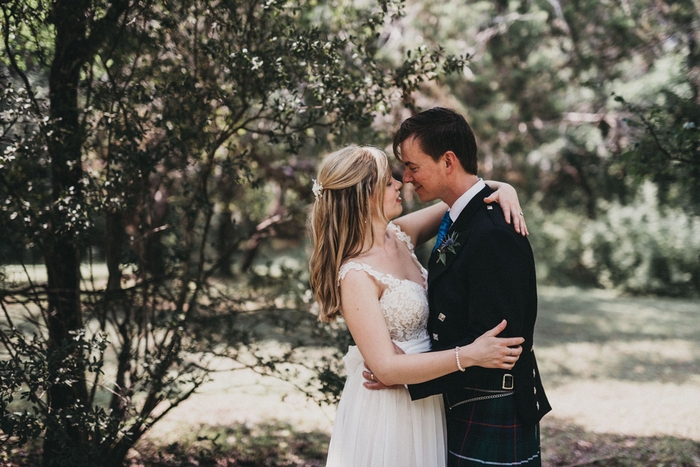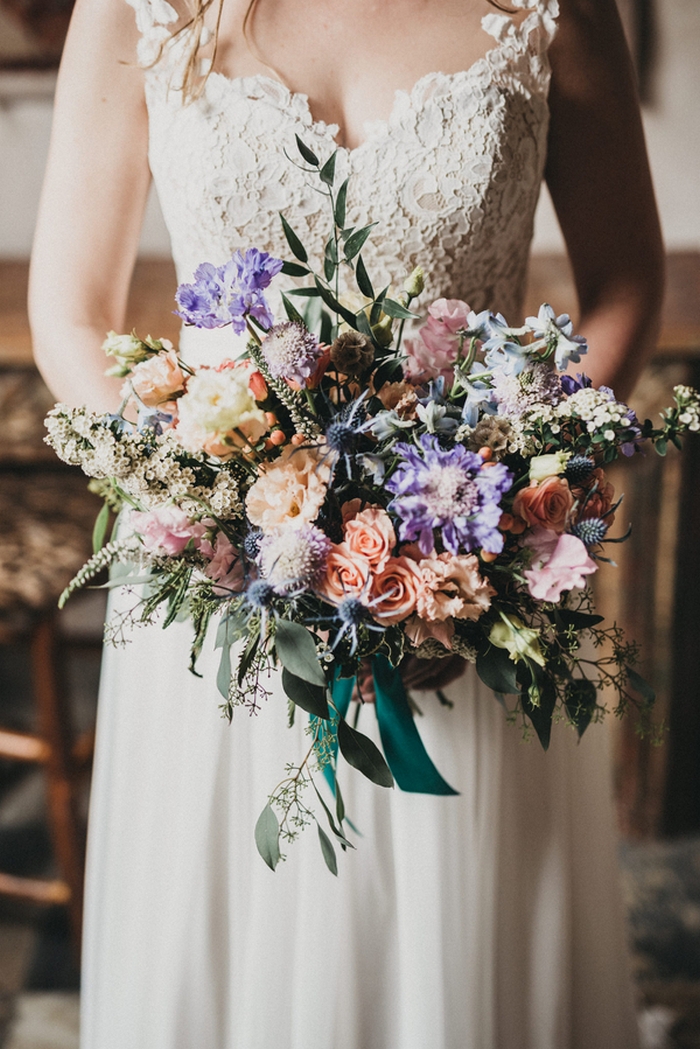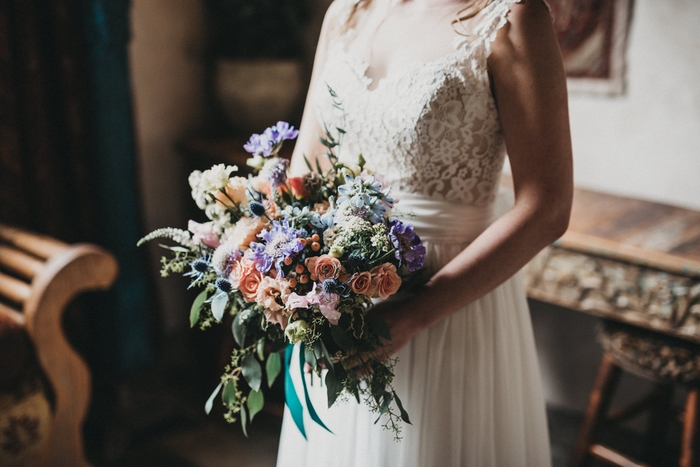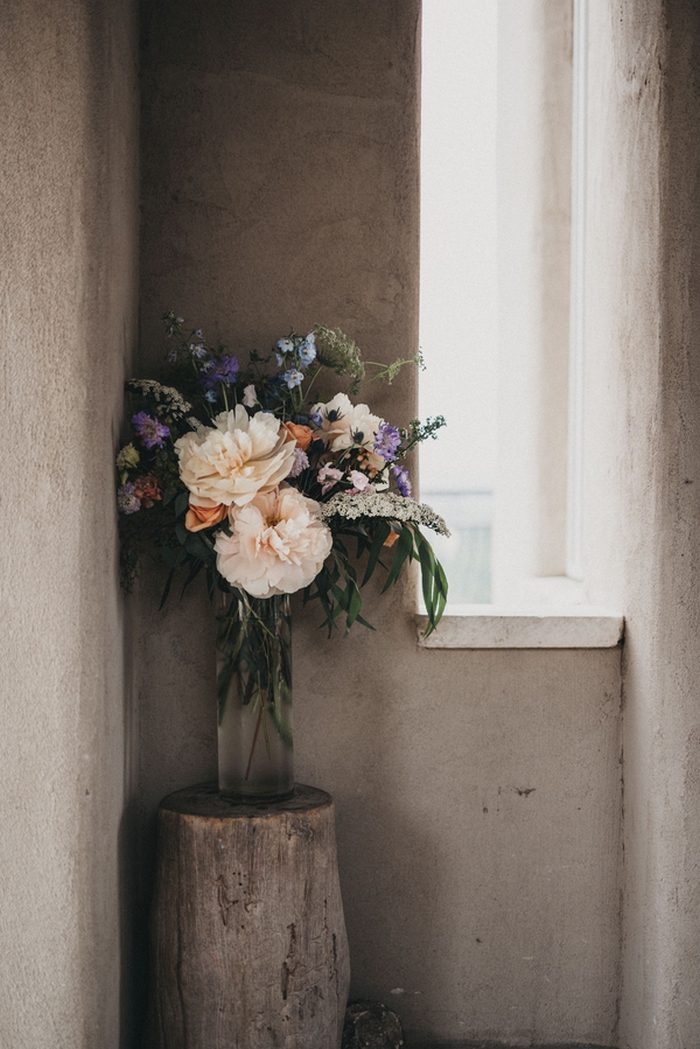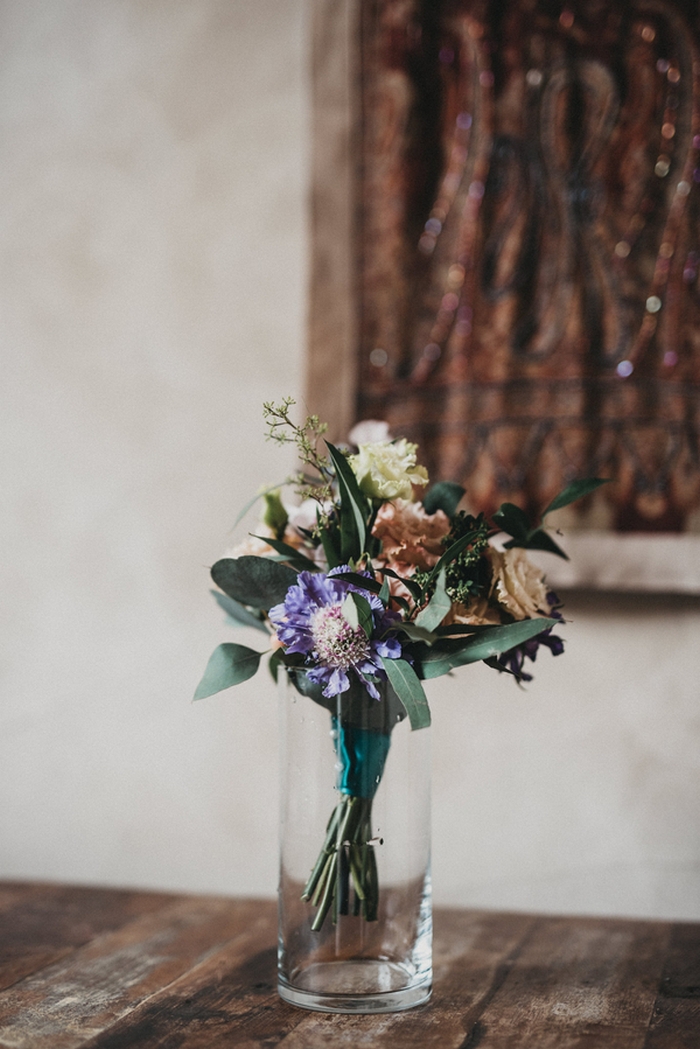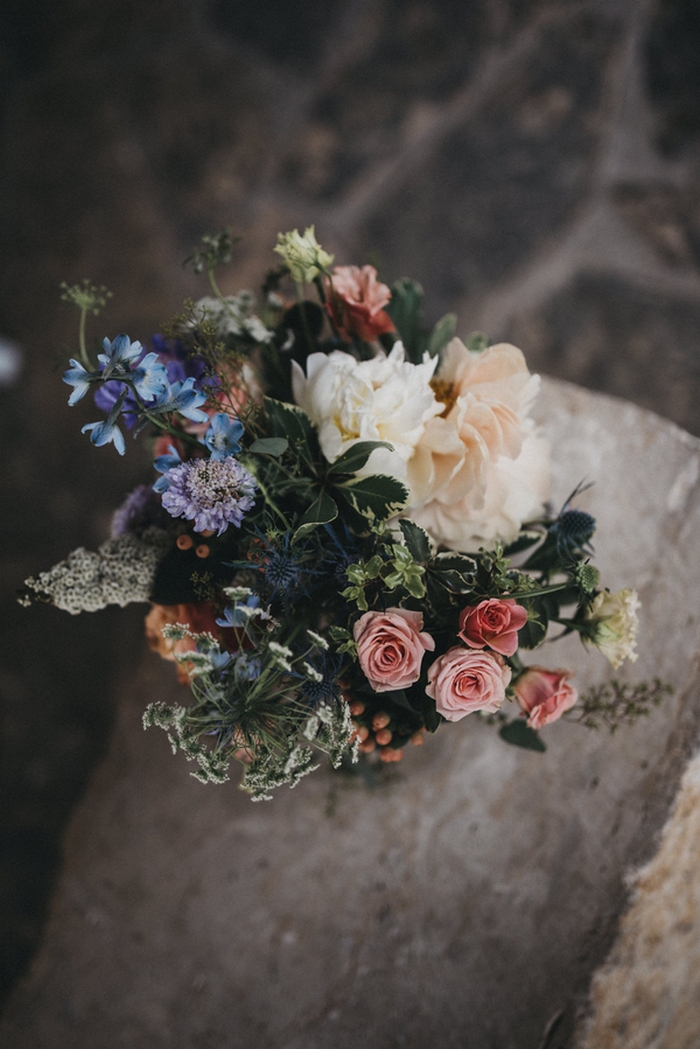 Why did you have an intimate wedding?   
Because we are from either sides of the pond, it was going to be very difficult to have a traditional sized wedding, requiring a large number of people to travel long distances. Additionally, the idea of a large wedding with lots of attention focused on us really didn't appeal to us. We discussed eloping, but really wanted to have our parents and siblings to share the special day with us. This led us to the idea of having a long wedding weekend in Austin with family, so we could all spend some quality time together before and after the event.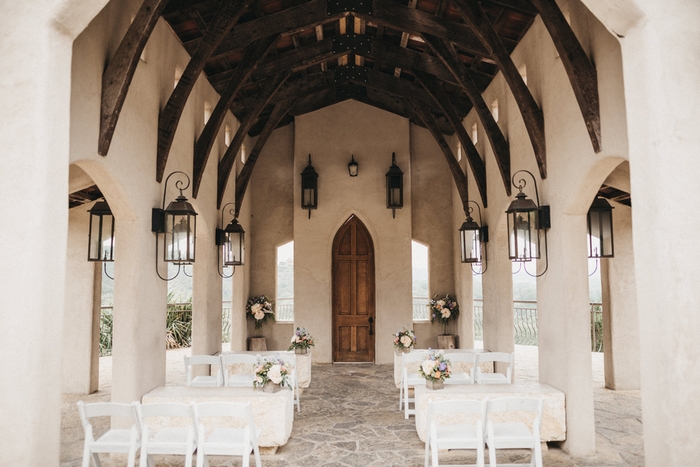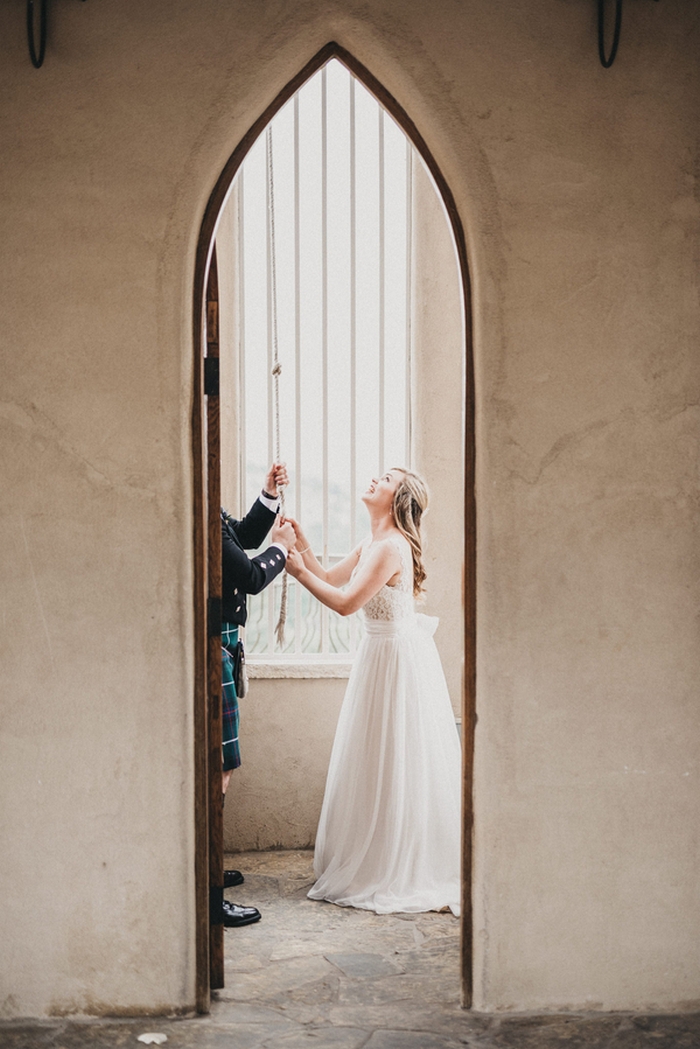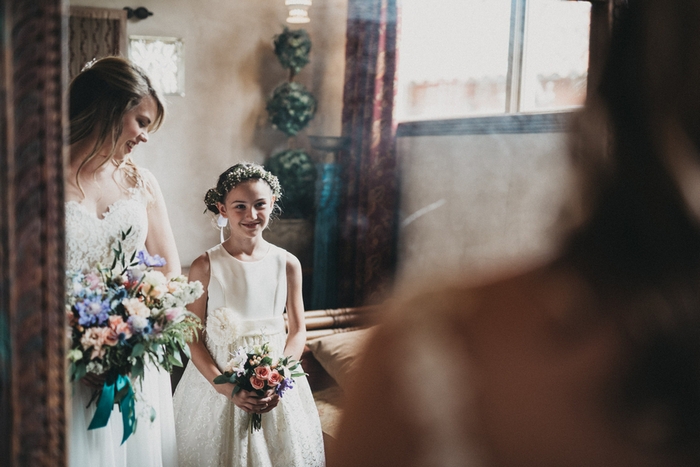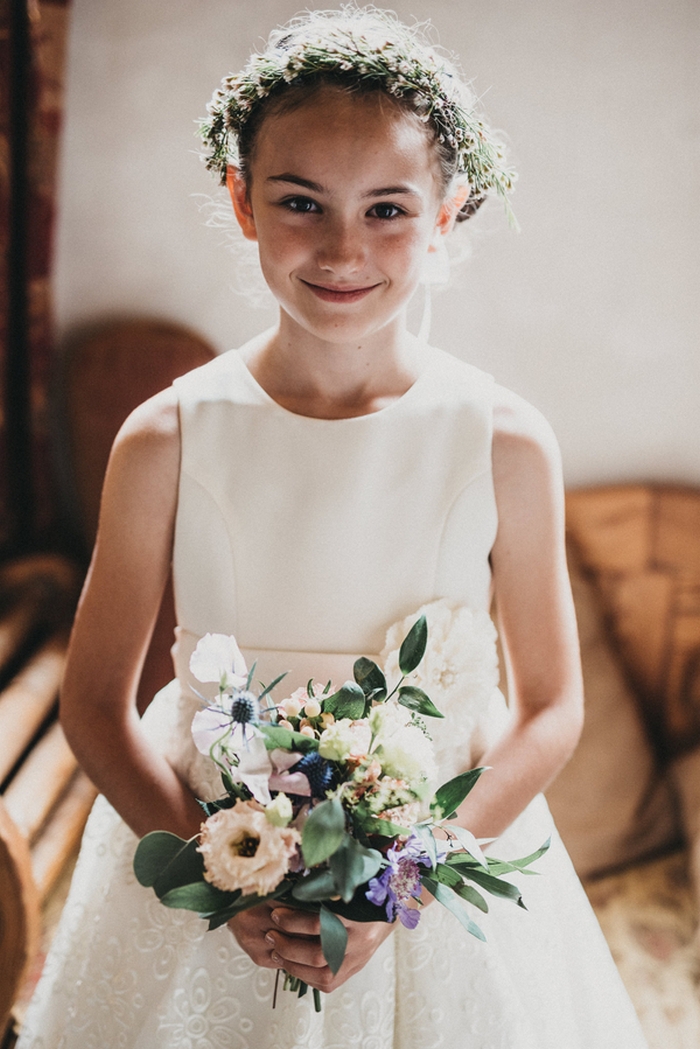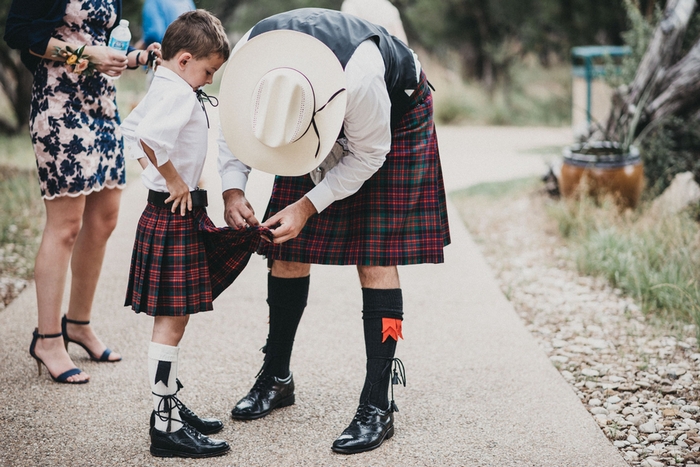 What are some the challenges that you faced planning an intimate wedding?  
Finding a reception venue for our number of guests was difficult. Many venues we were interested in had a minimum spend we could not meet or a minimum number of guests. We ended up renting a house for us all to stay in for three nights, and had a private chef come to the house on the wedding night. The meal and the setting was perfect, so it turned out well in the end!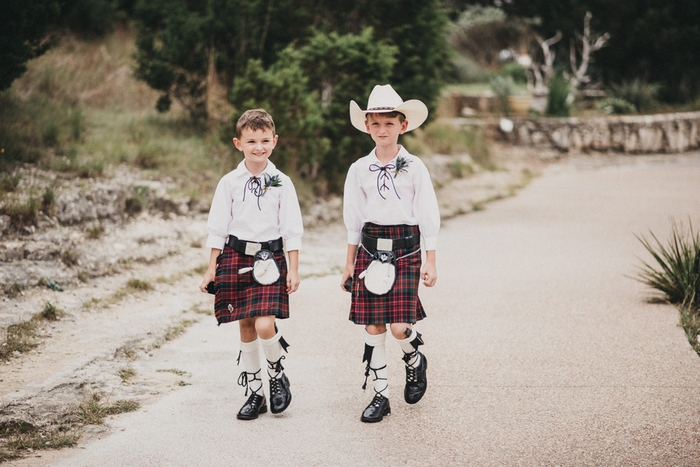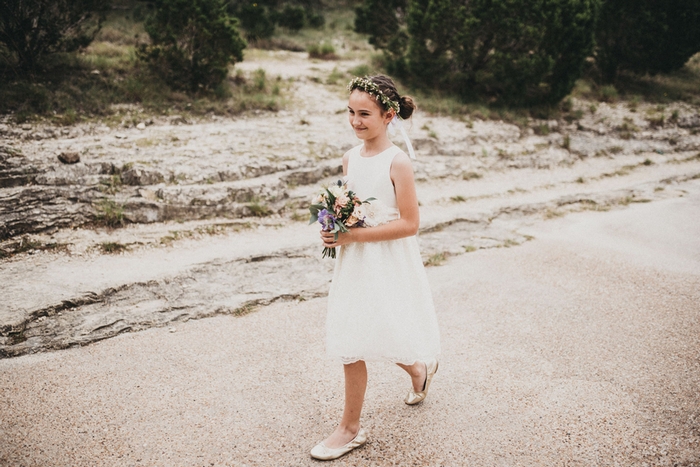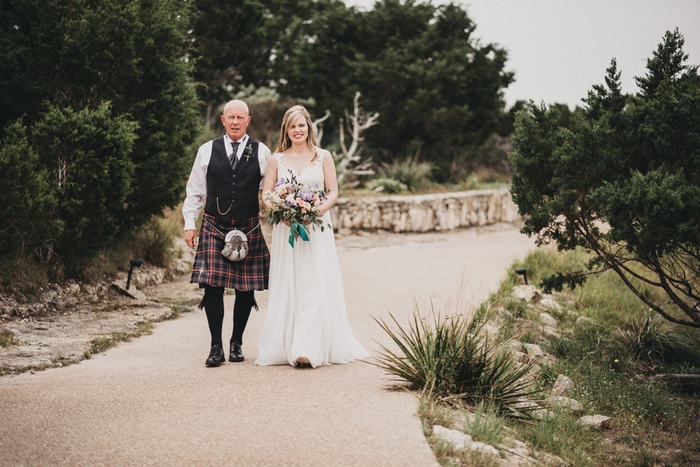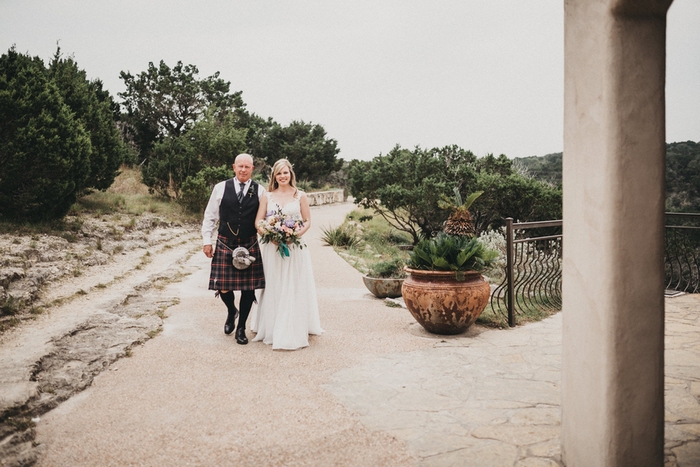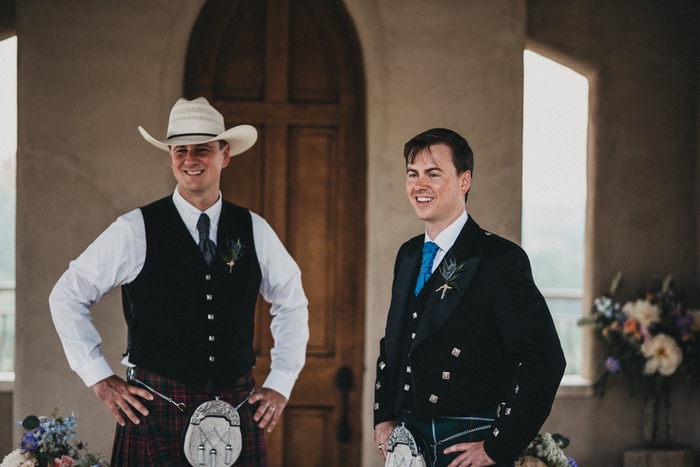 Was it difficult to pare down the guest list?  
No, the guest list was simply our parents, siblings and niece and nephews.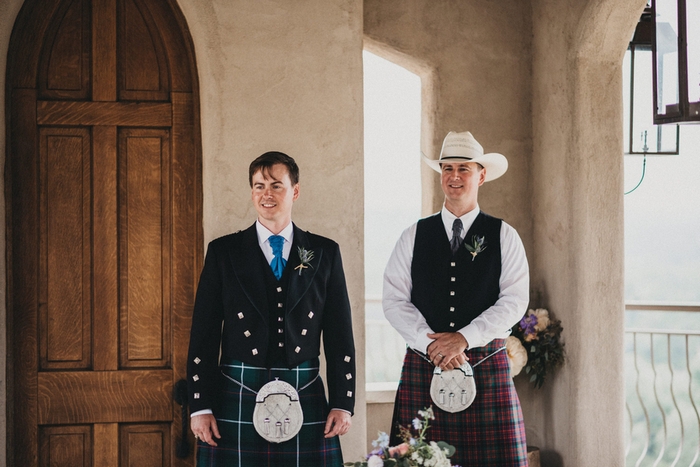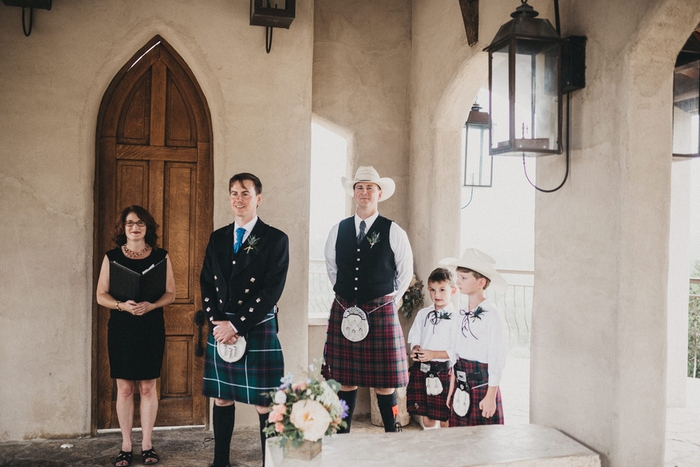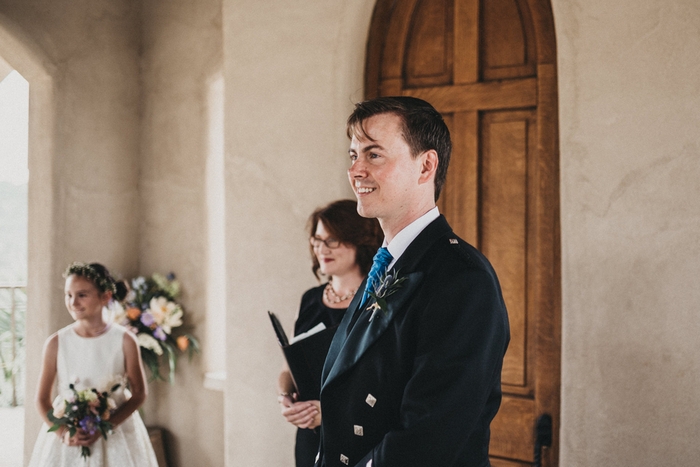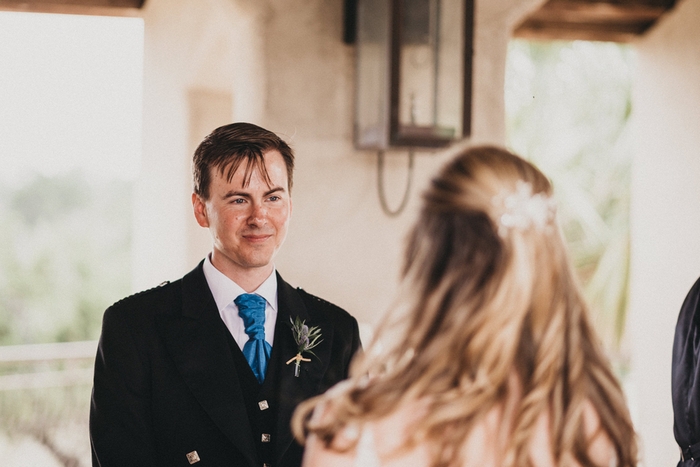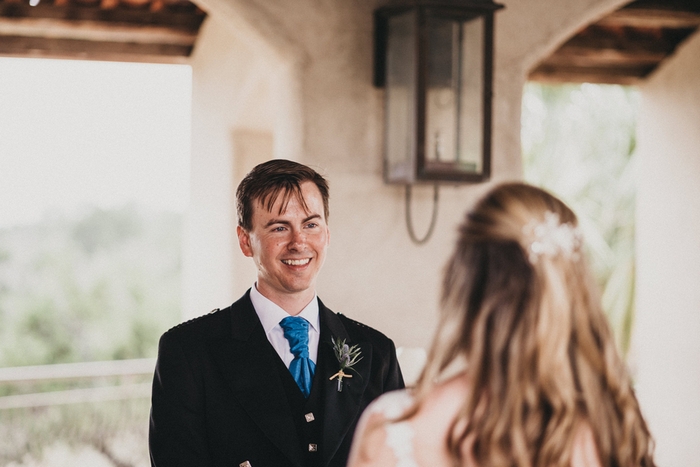 Did you have any 'issues' with the small guest list from friends and family? If so, how did you address them?  
Not particularly. We think everybody understood the difficulty of having family and friends in different parts of the world.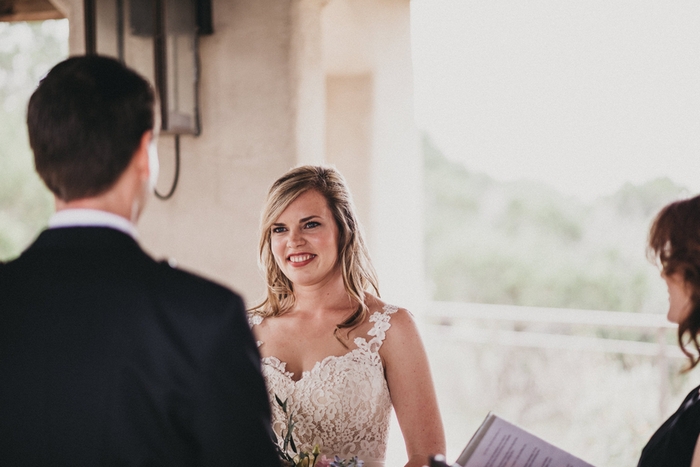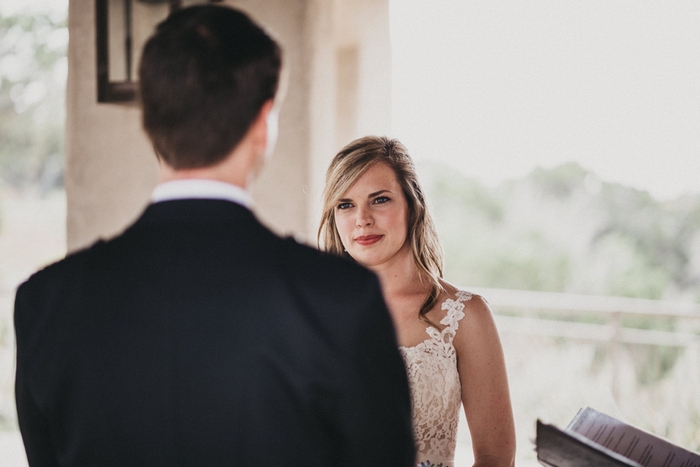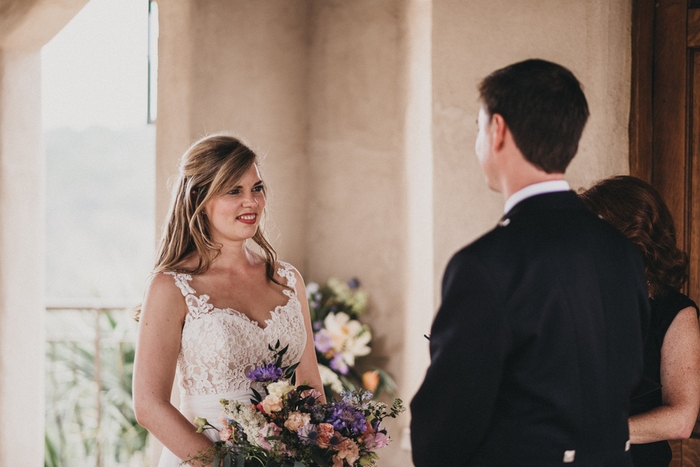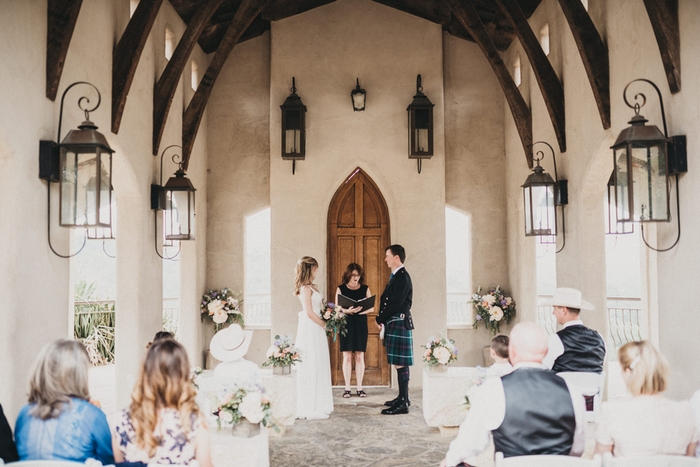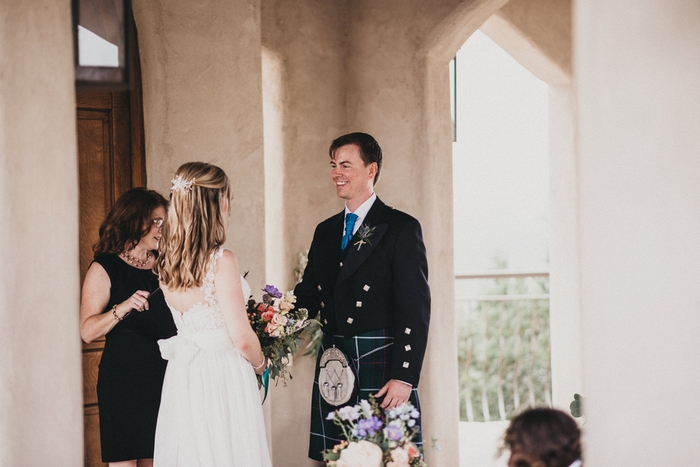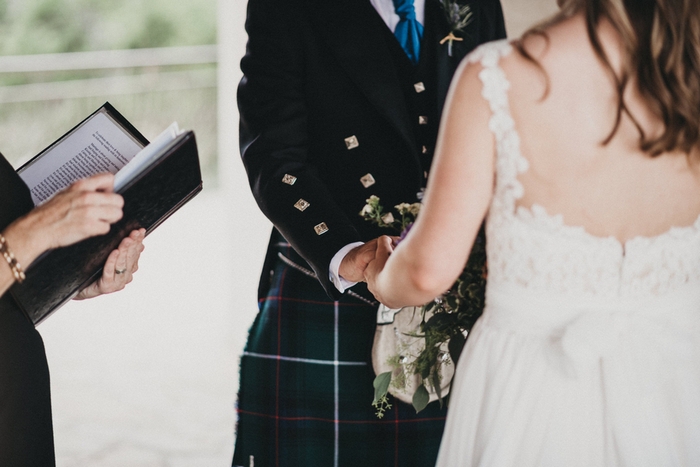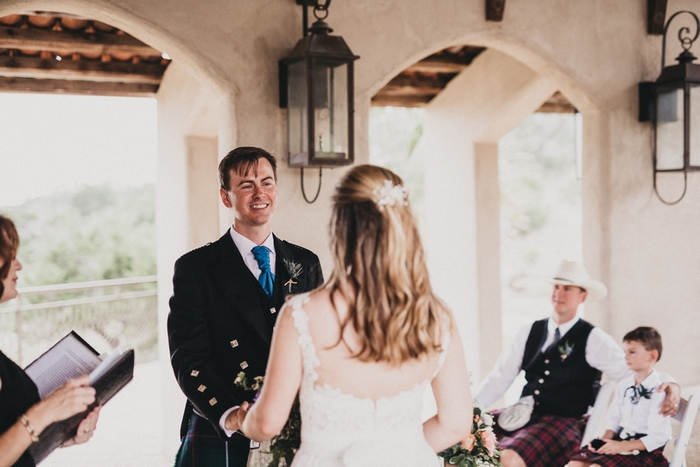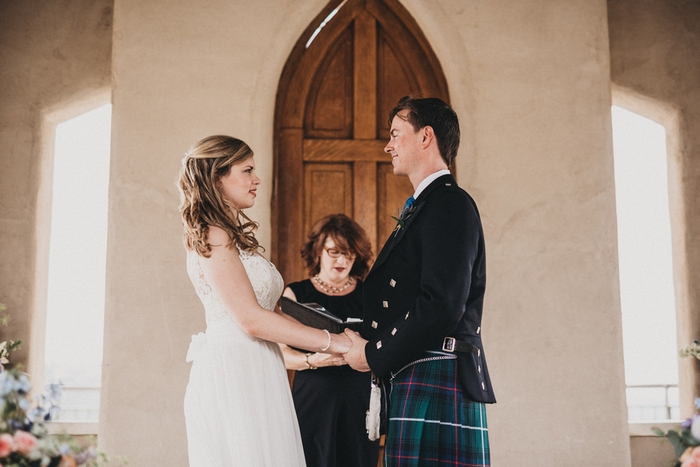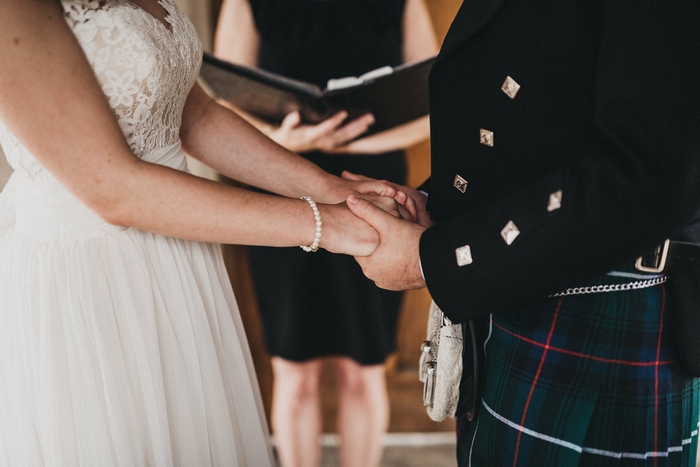 What were the highlights of the ceremony?
Our family is very important to us, so being able to look out at our closest family while the ceremony was taking place in such a wonderful setting was a fantastic feeling.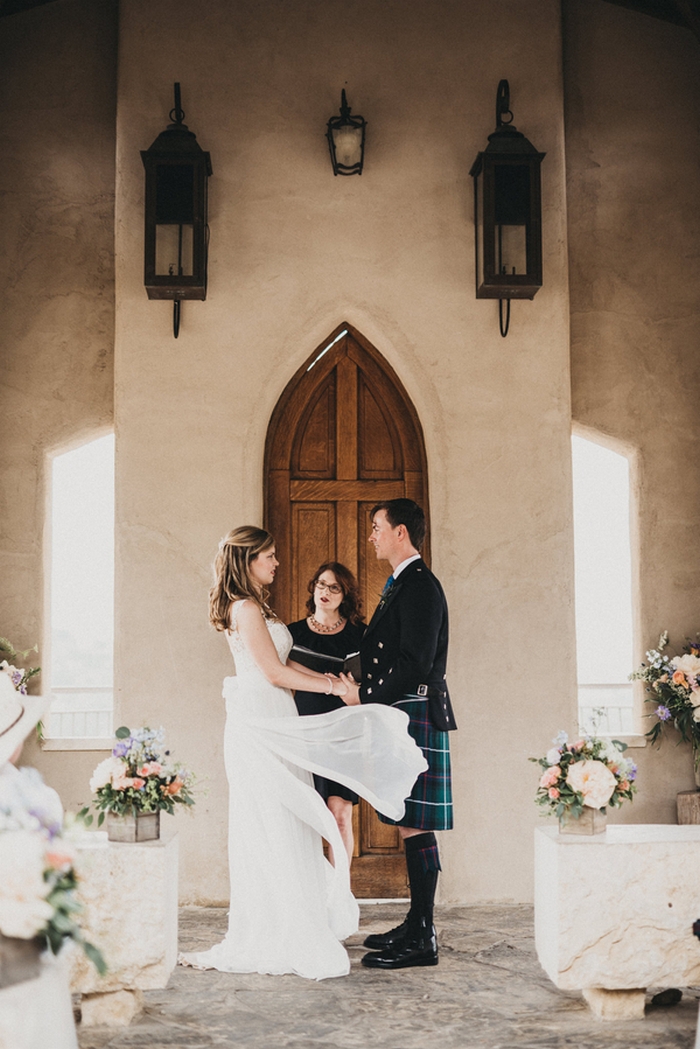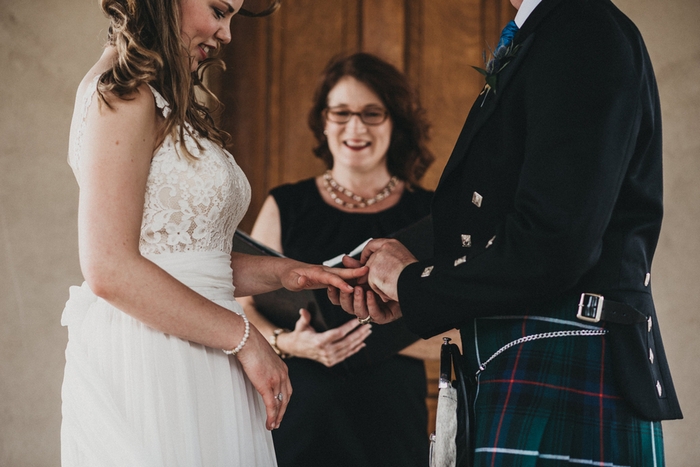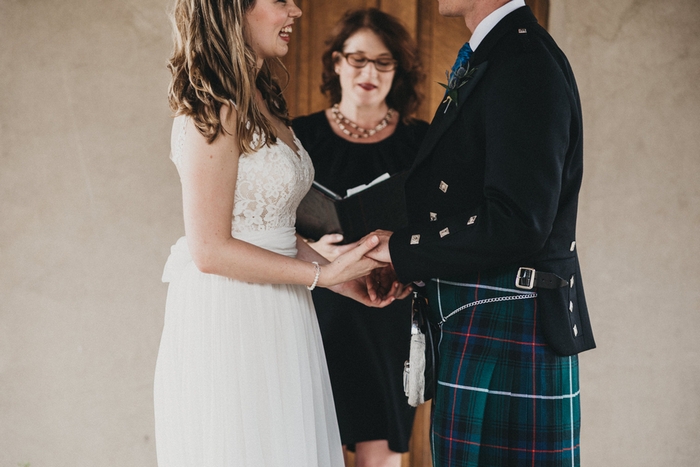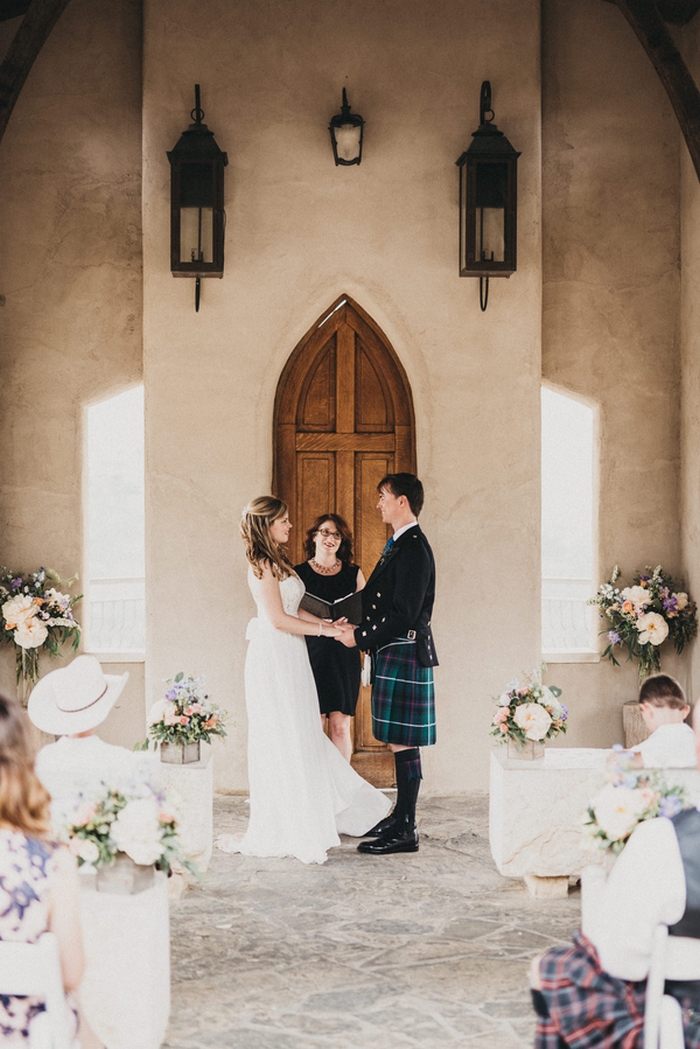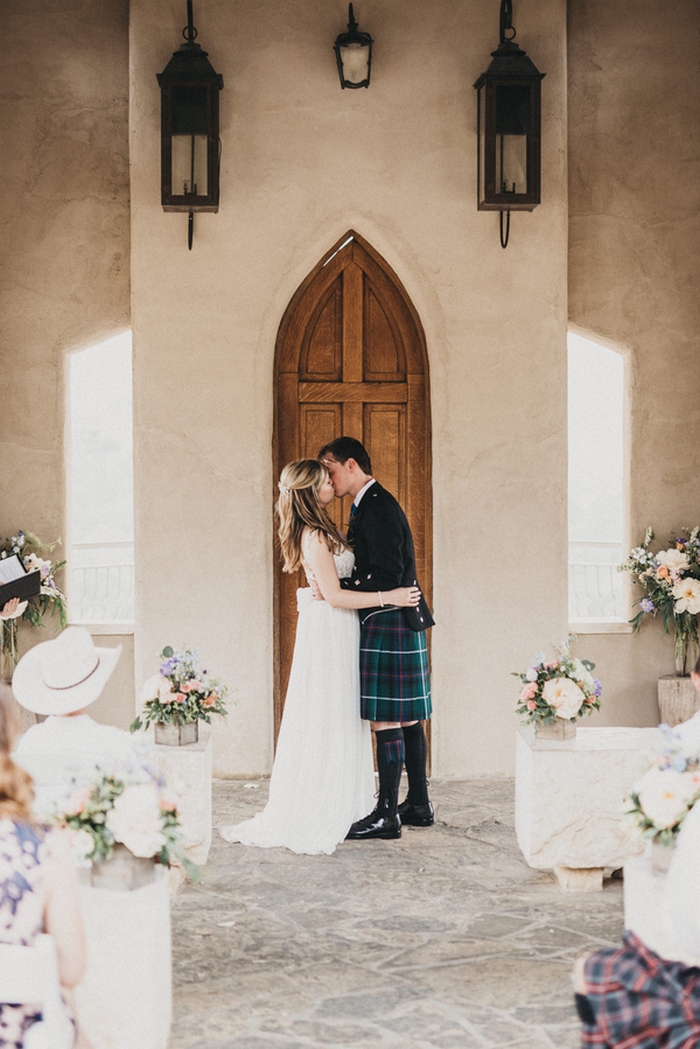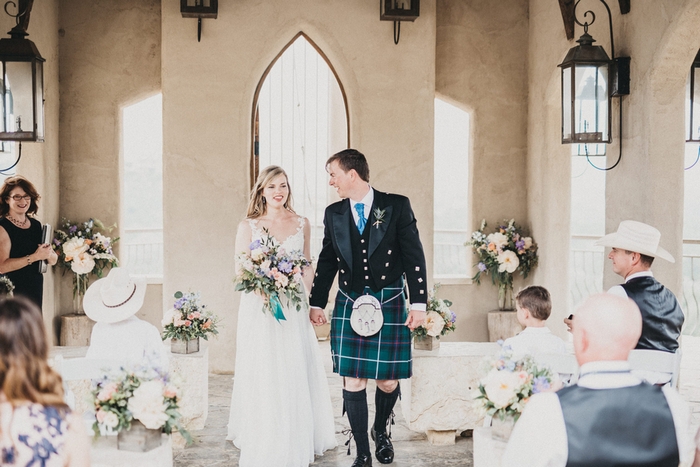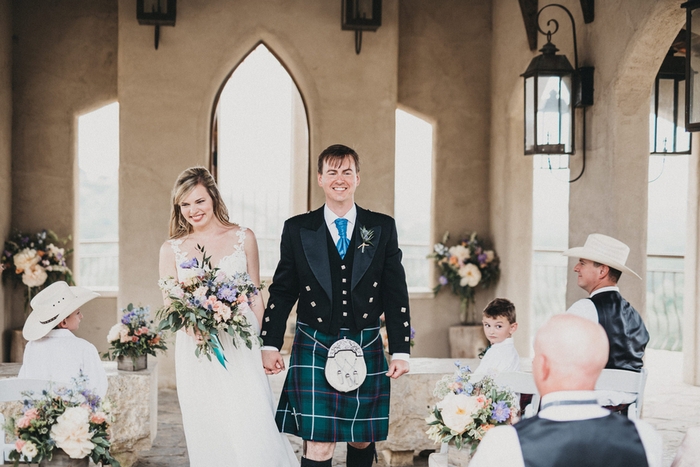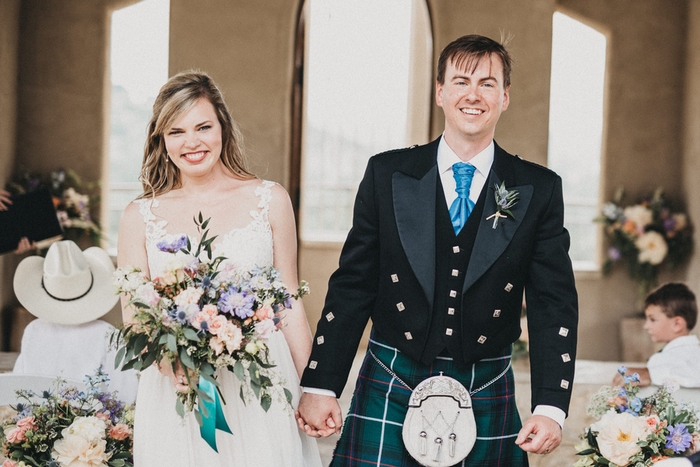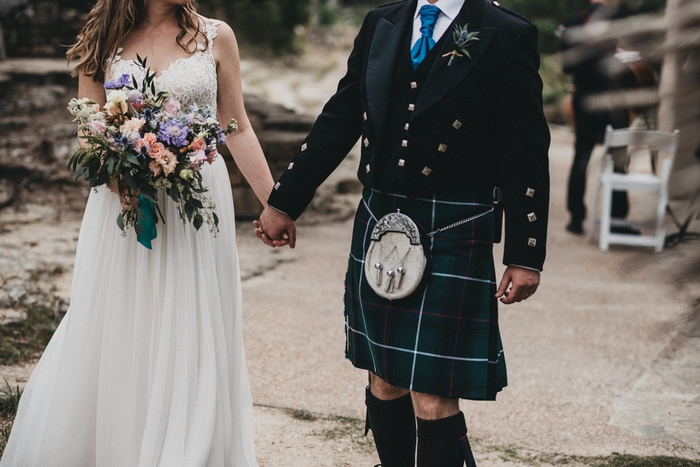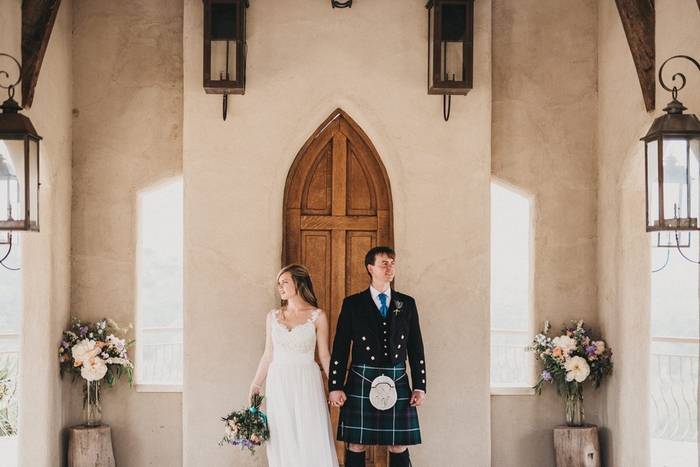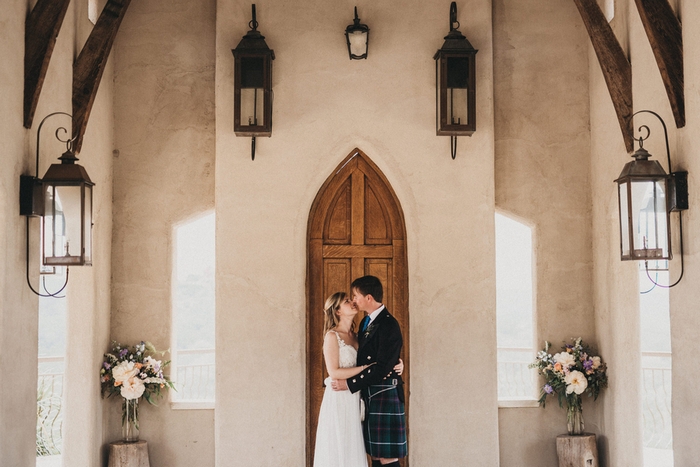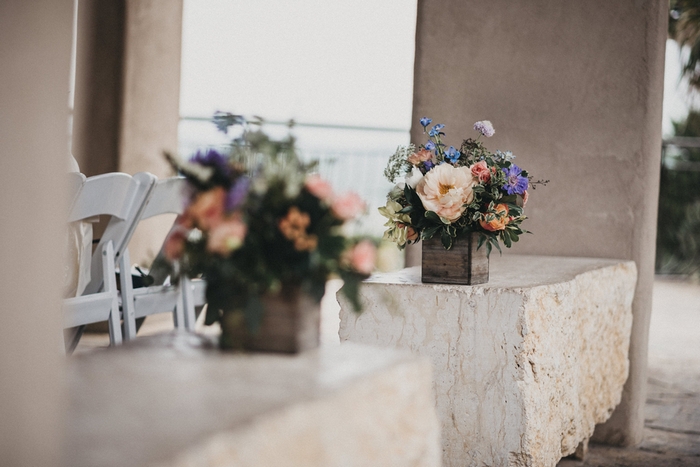 What were the highlights of the reception?  
Having a private chef and servers for us in the rented home made things exceptionally special. The whole reception was a highlight for us – low key, and very suited to our personalities.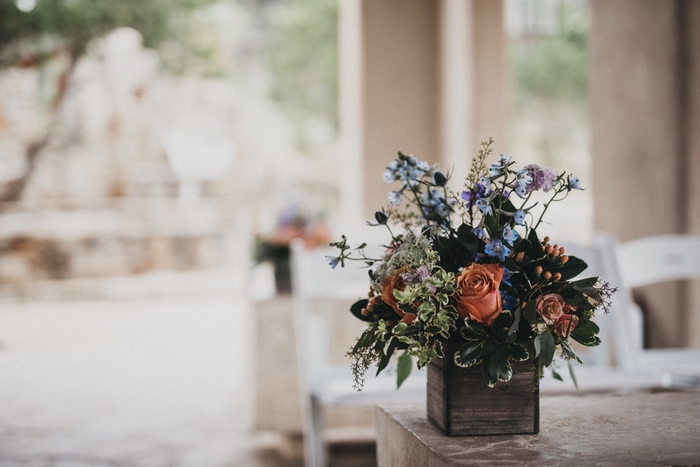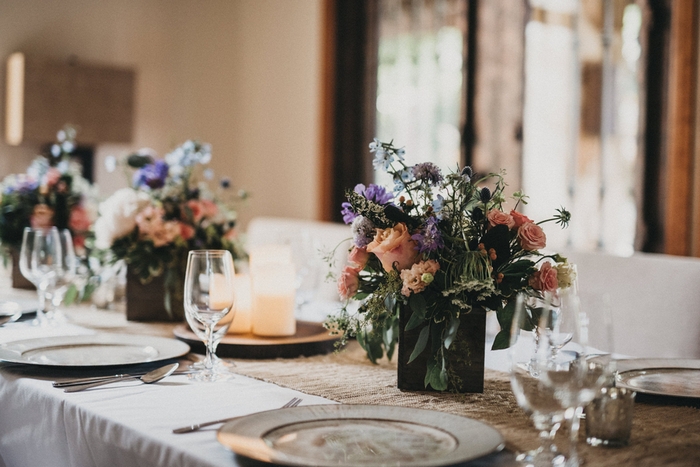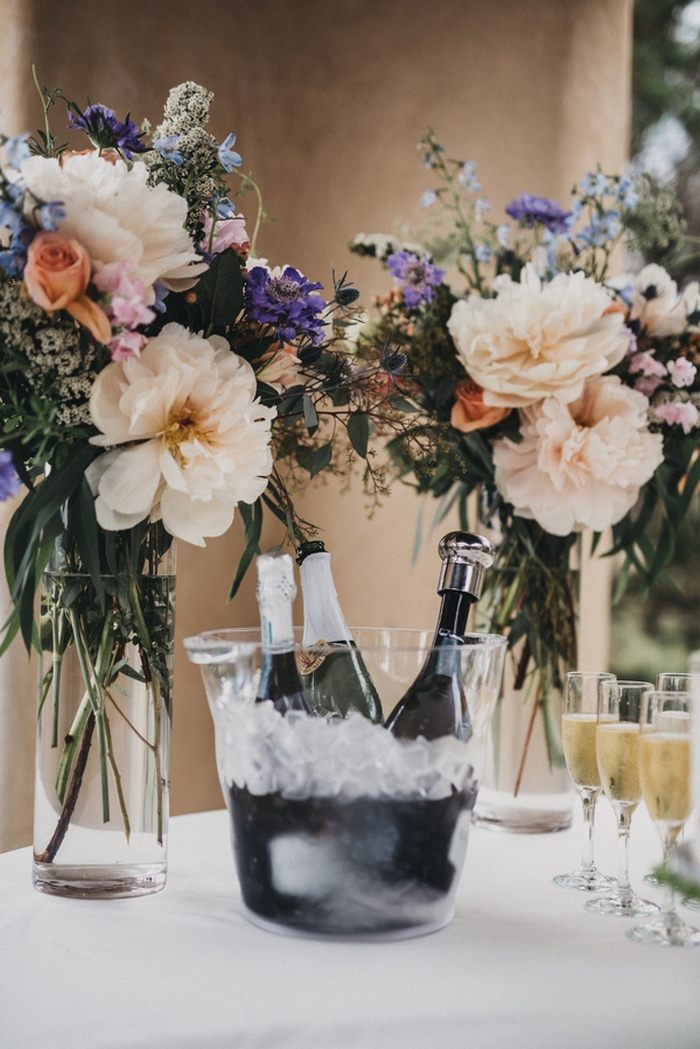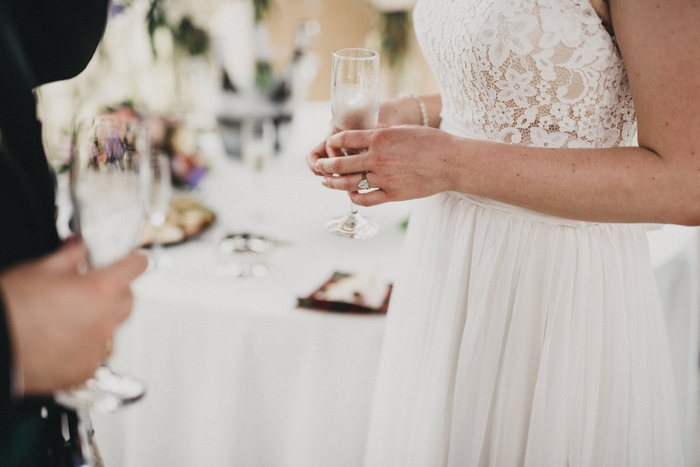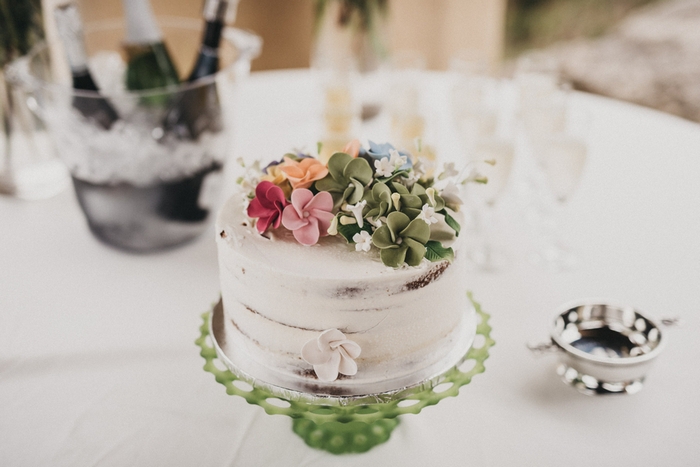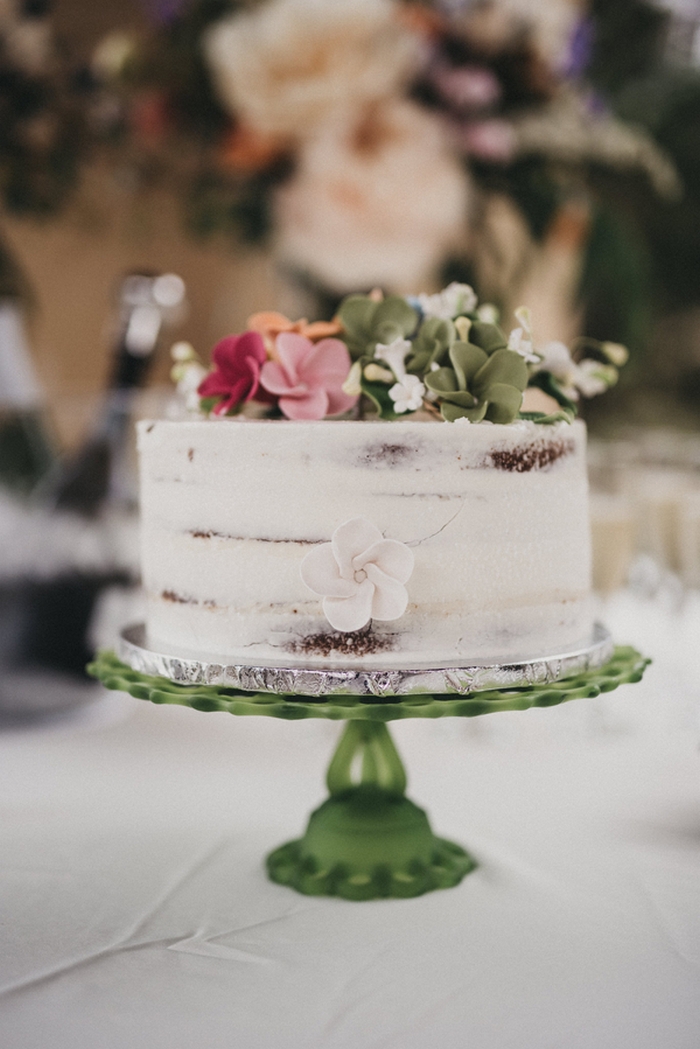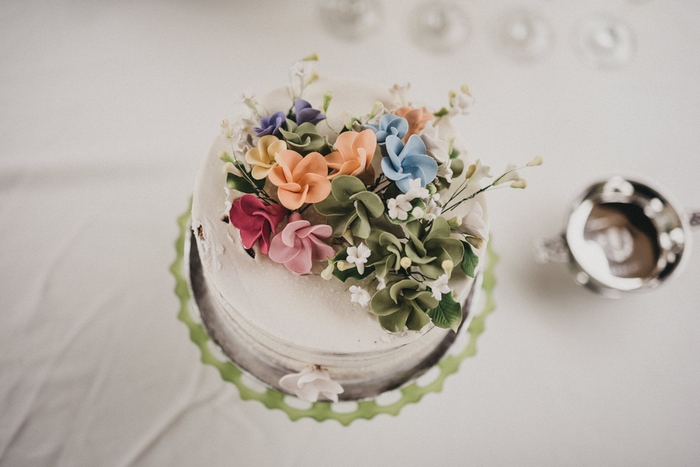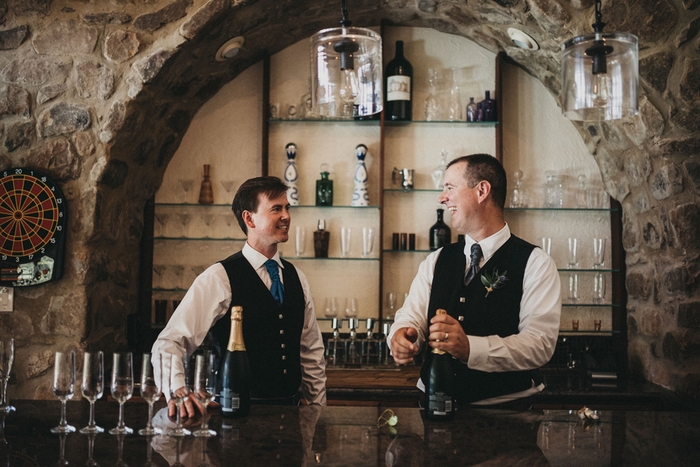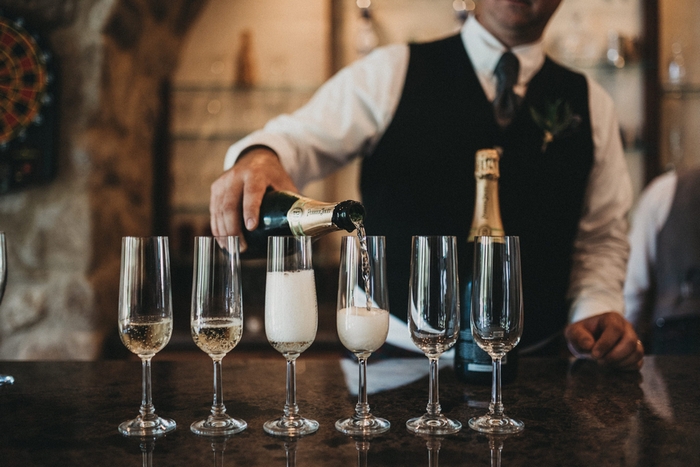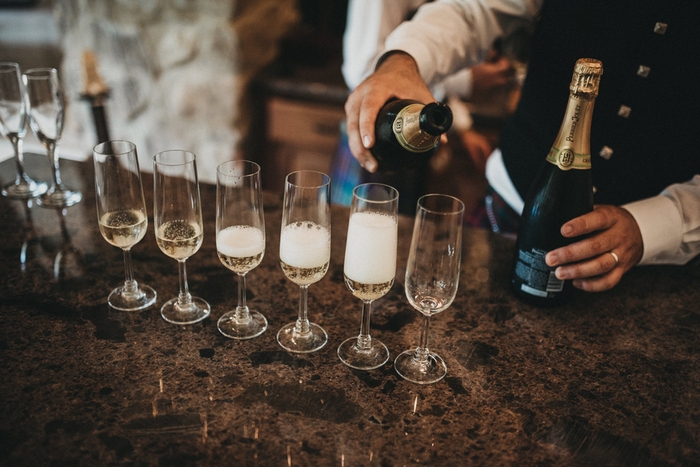 What was the best thing about having an intimate wedding?
Not having to dance! But really, we got to make it our own. It was a very unique day that was perfectly crafted to suit us.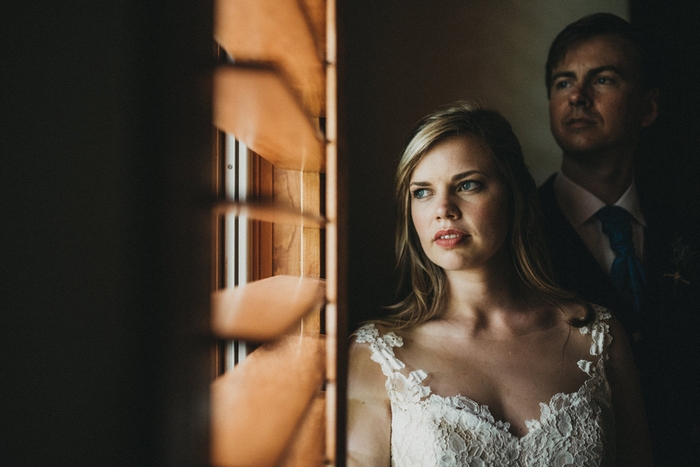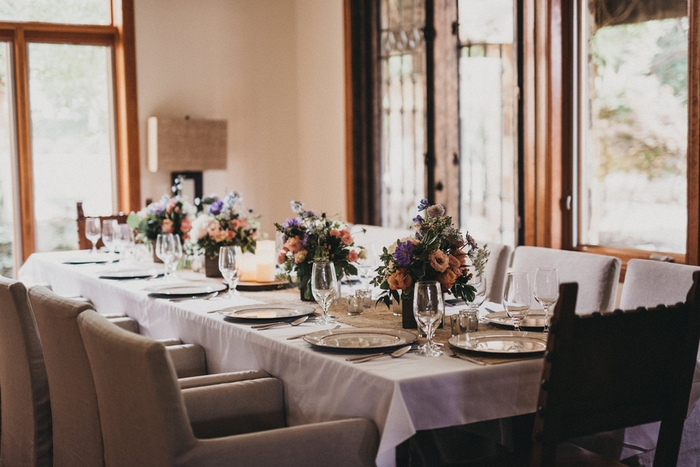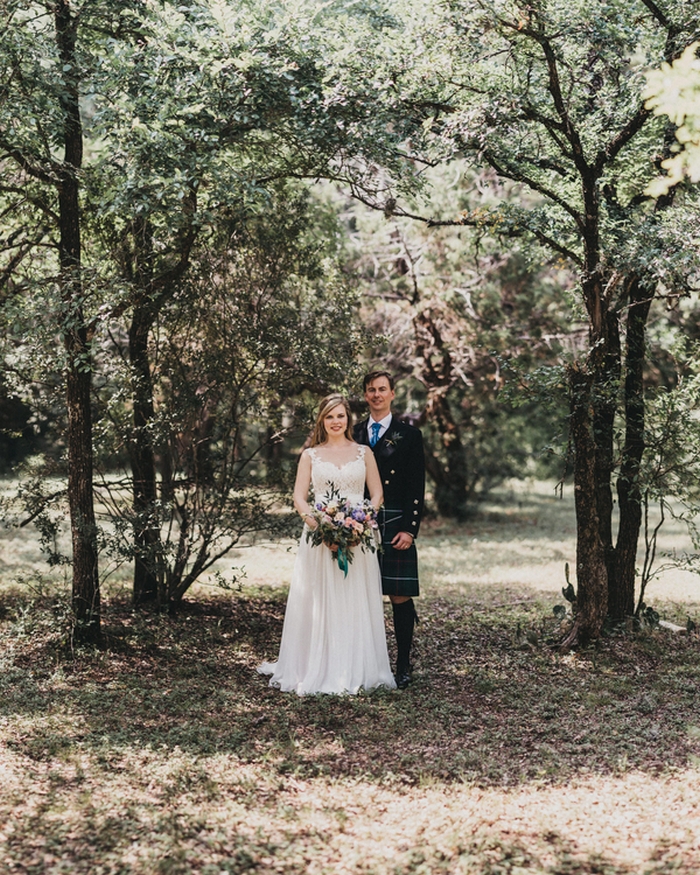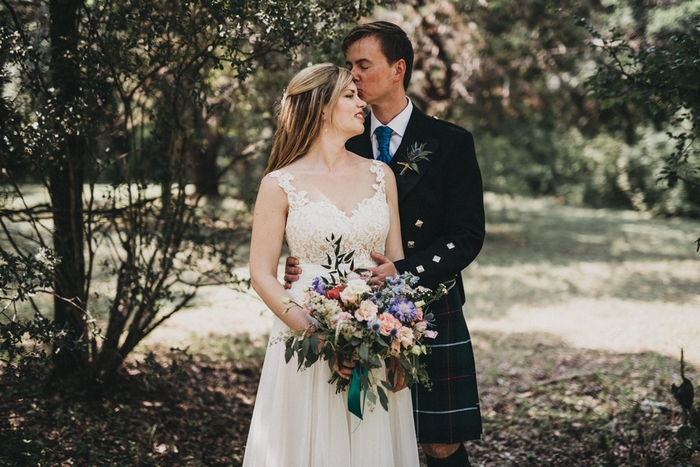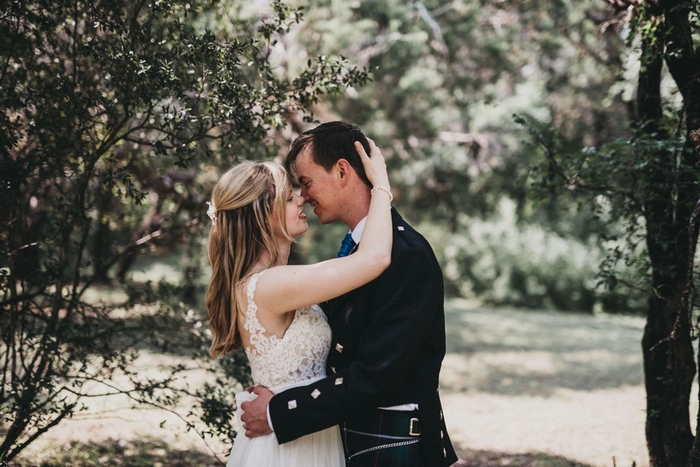 What advice do you have for couples who are considering an intimate wedding?  
Do it! If the cookie cutter wedding is not for you, then stick to your guns and craft your perfect wedding.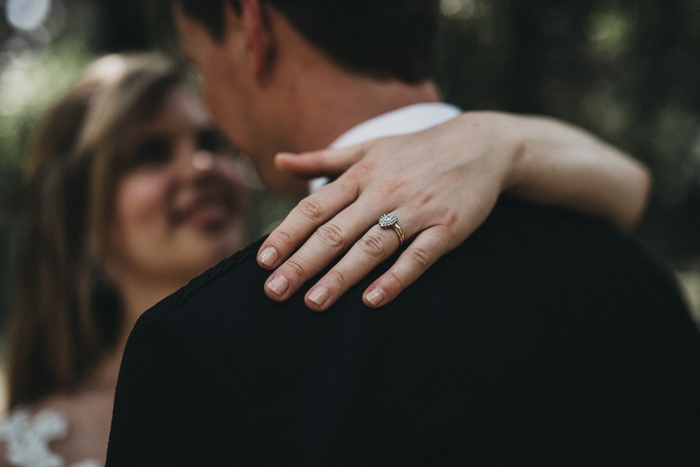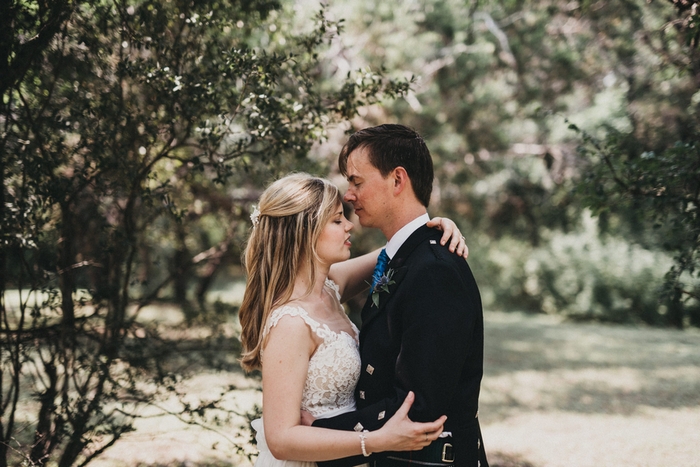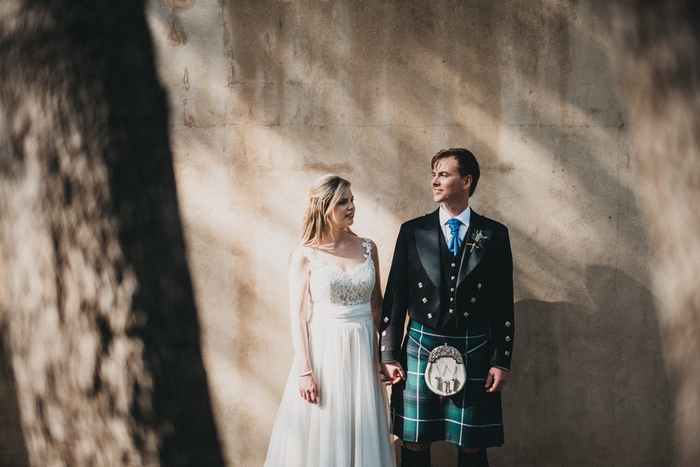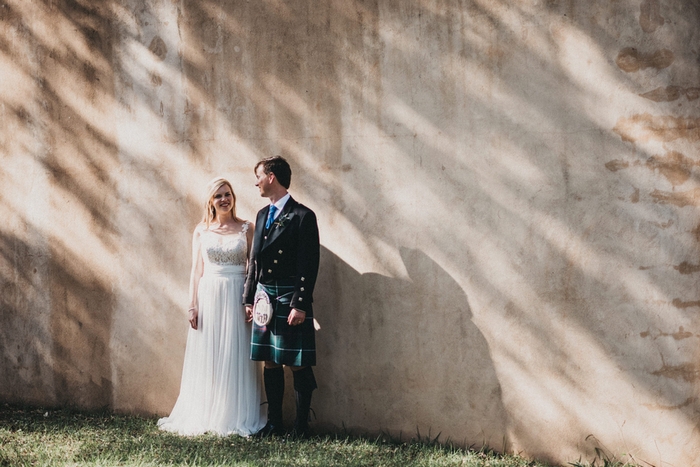 Vendors:
Photographer:  Donny Tidmore Photography
Musicians: Aaron Goldfarb Duo
Event Venue: Chapel Dulcinea
Bakery: Mandola's Italian
Dress Designer: Modeca
Officiant: Spoken Heart Ceremonies
Caterer: The Austin Artisan
Floral Designer:  The Bloom Bar
Save
Save
Save
Save
Save
Save