Having met and still working in the world of theatre, Mallory and Chris' lives veer far from the dramatic. Rather, they consider their private world minimalist and simplistic. On Oct. 23, 2013, Mallory and Chris met at the Stage Door of the Princess of Wales Theatre in Toronto. Chris was performing in Les Misérables, and Mallory was taking over a wig mistress position. Both had no idea that their serendipitous meeting would have such an effect on the rest of their lives.
Chris and Mallory wed, exactly two years after the first day they met.
Toronto-based photographer Jessilyn Wong captured their first intimate moments as husband and wife.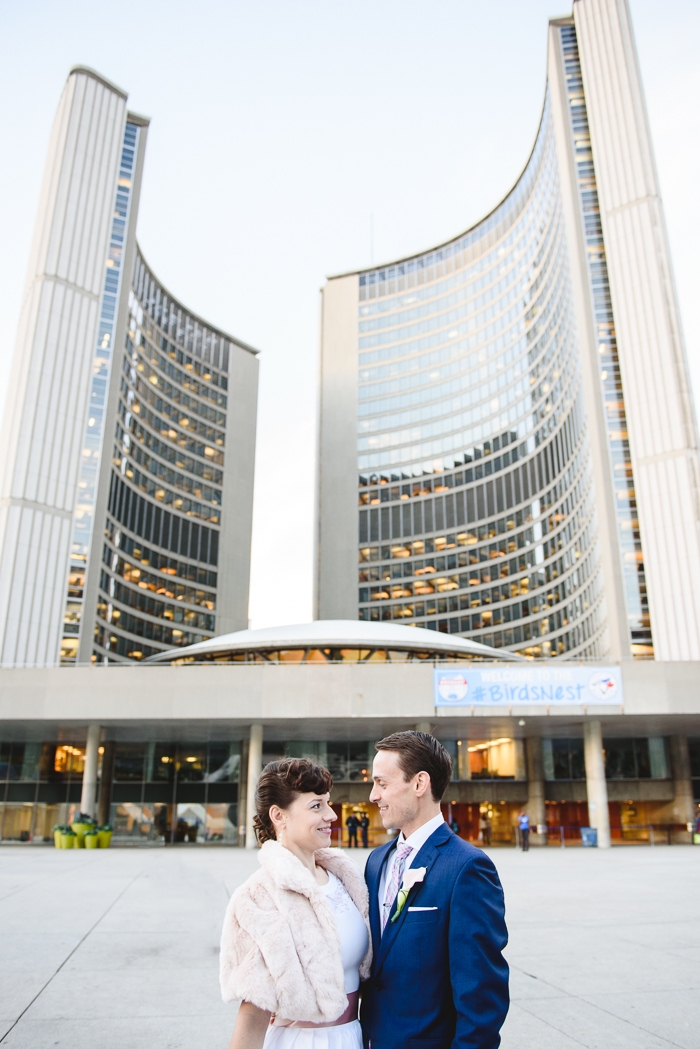 Mallory, 31 & Chris, 31
Location: City Hall, Financial District, Distillery District, Toronto, Canada
Wedding Date: Oct. 23, 2015
Number of Guests: 11
Wedding Cost:   $4,000
.Ceremony Location: Toronto Civic Wedding Center
Reception Location: Distillery District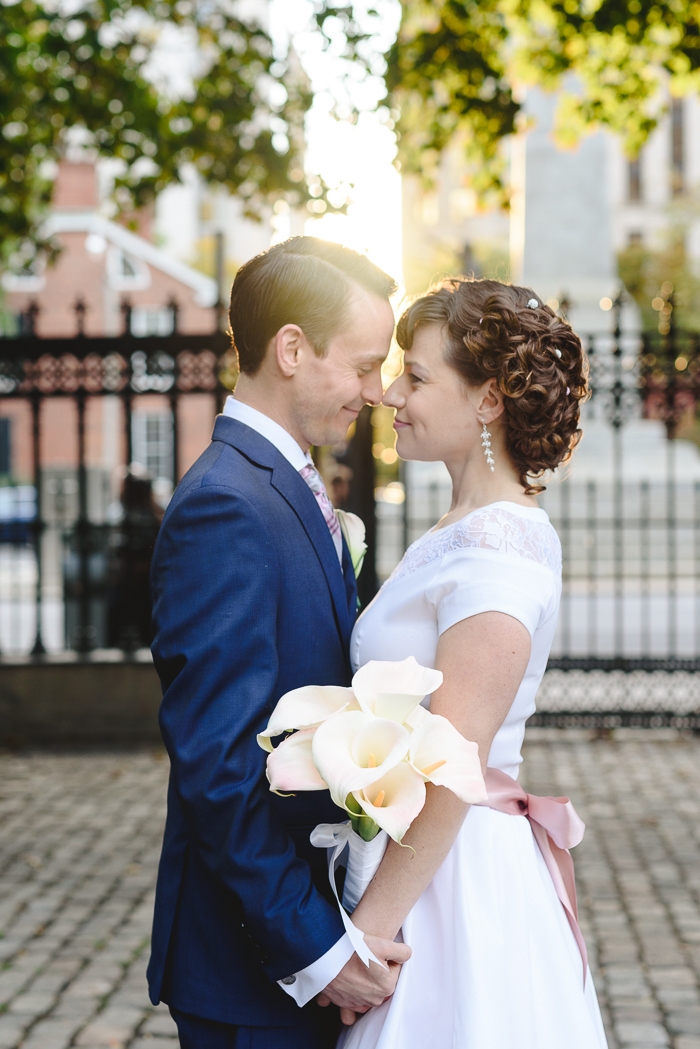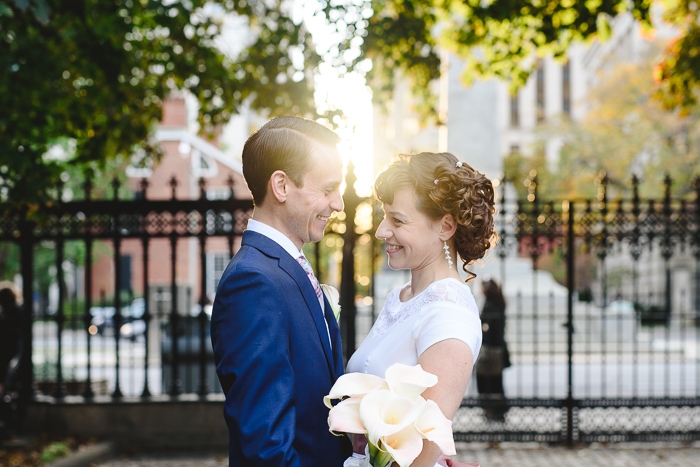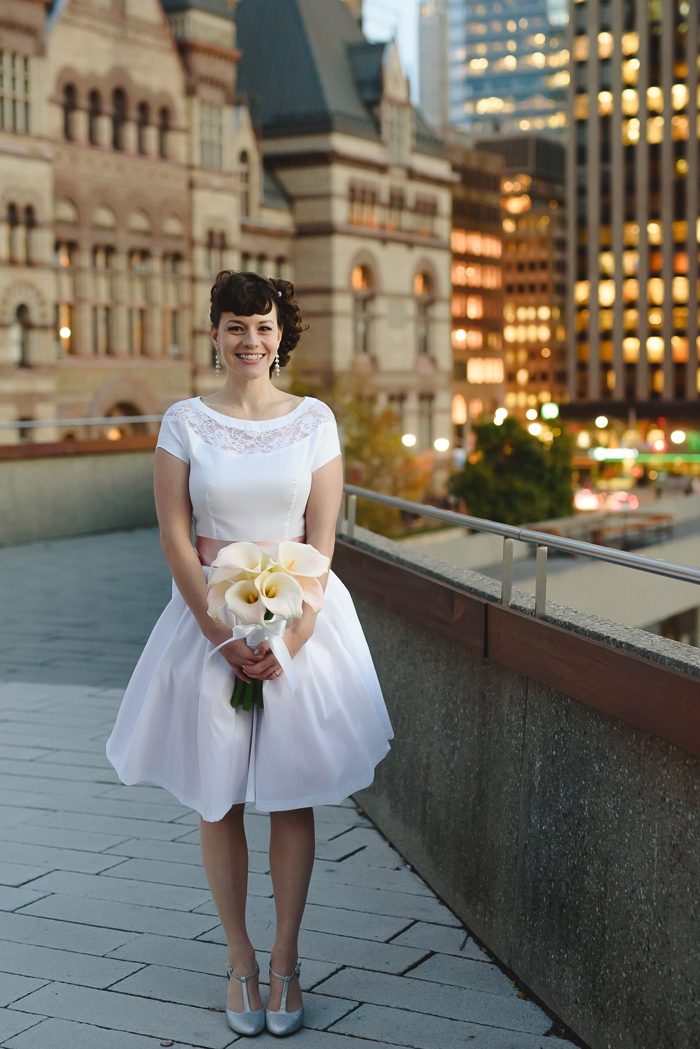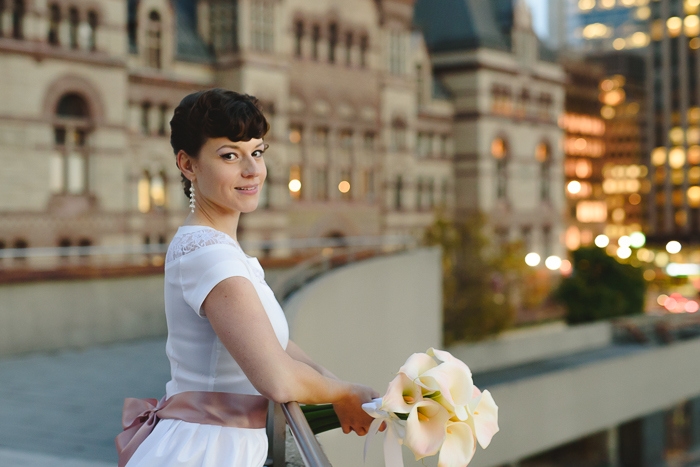 Why did you have an intimate wedding? 
We wanted a simple, care-free day with the focus being our union, and to share the occasion with our immediate families. We didn't feel a lot of money needed to be spent in order to honor us and celebrate our marriage.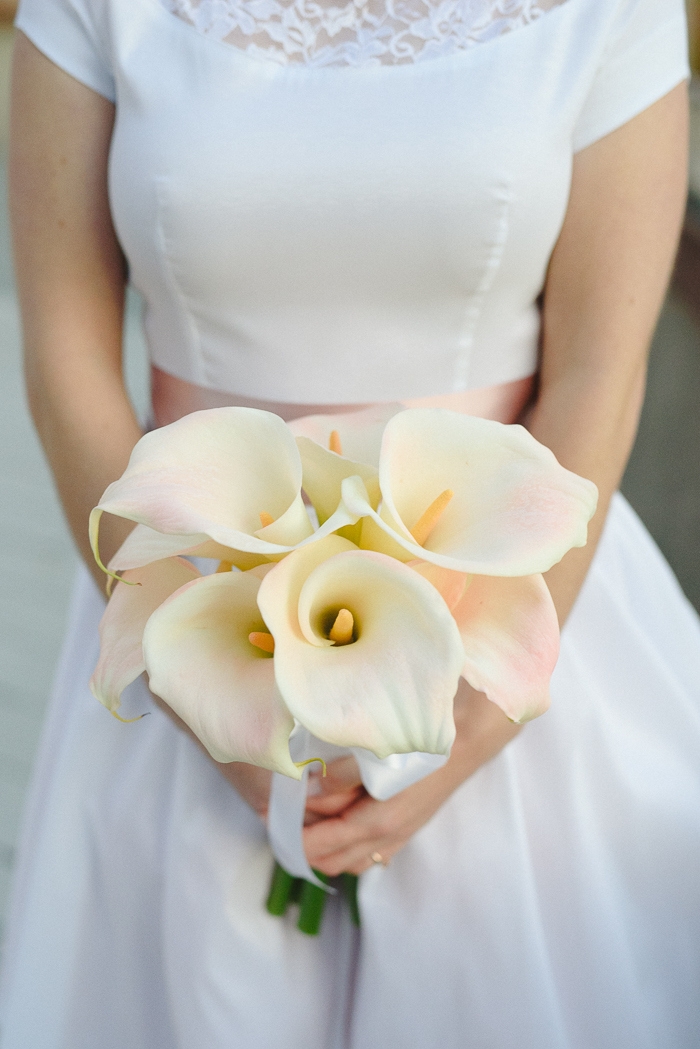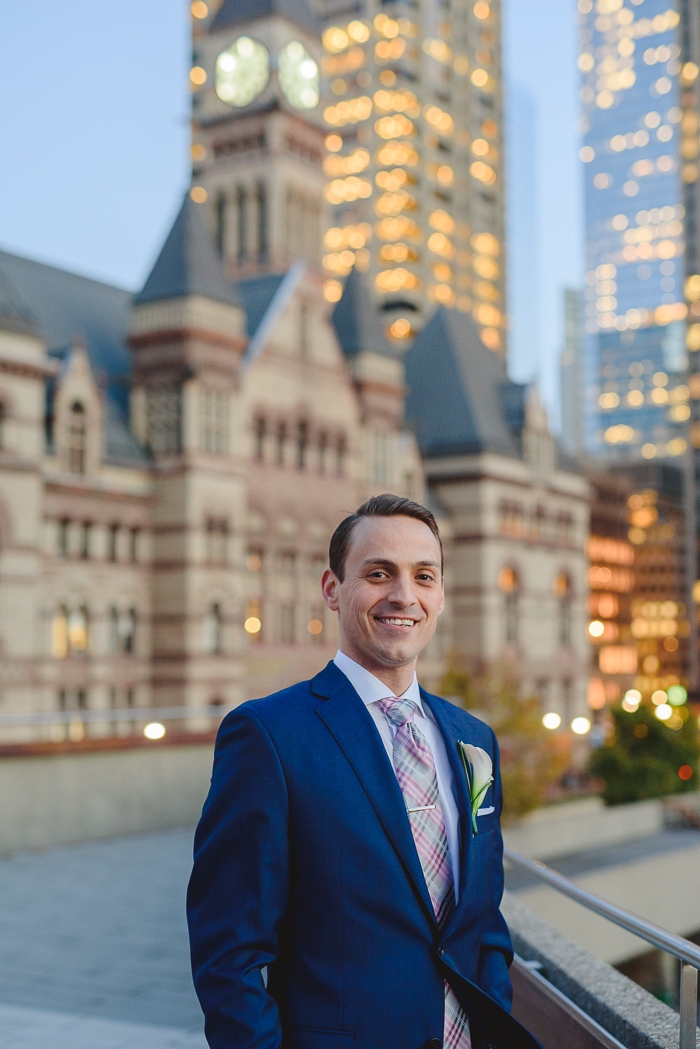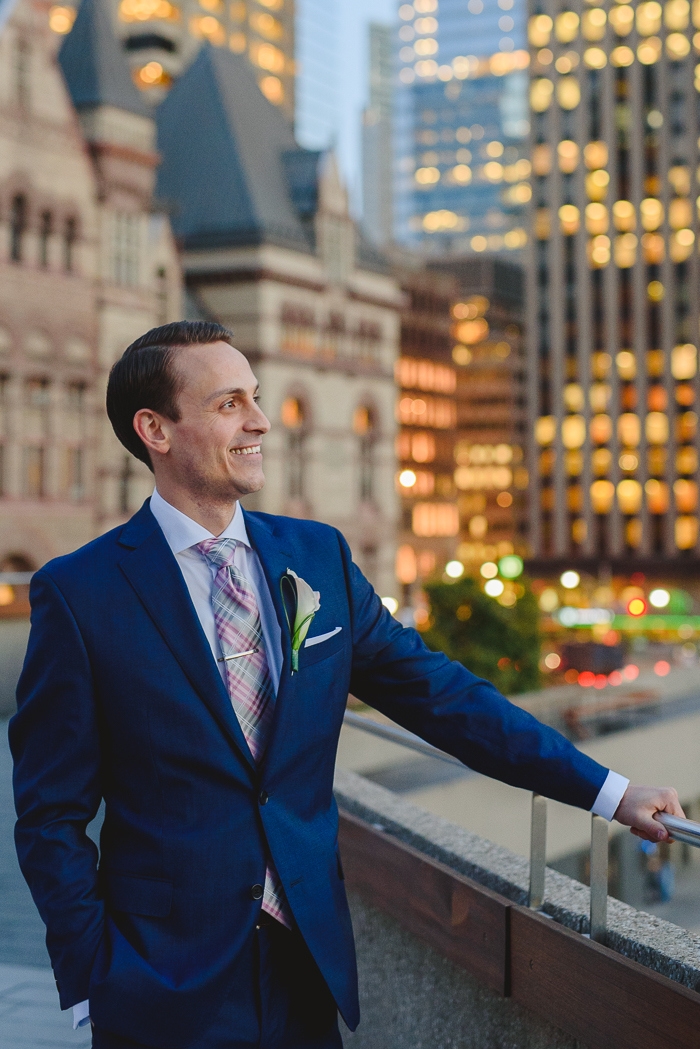 What are some of the challenges that you faced planning an intimate wedding? 
Since we weren't using a caterer, finding a dinner venue to accommodate our family's food restrictions proved difficult.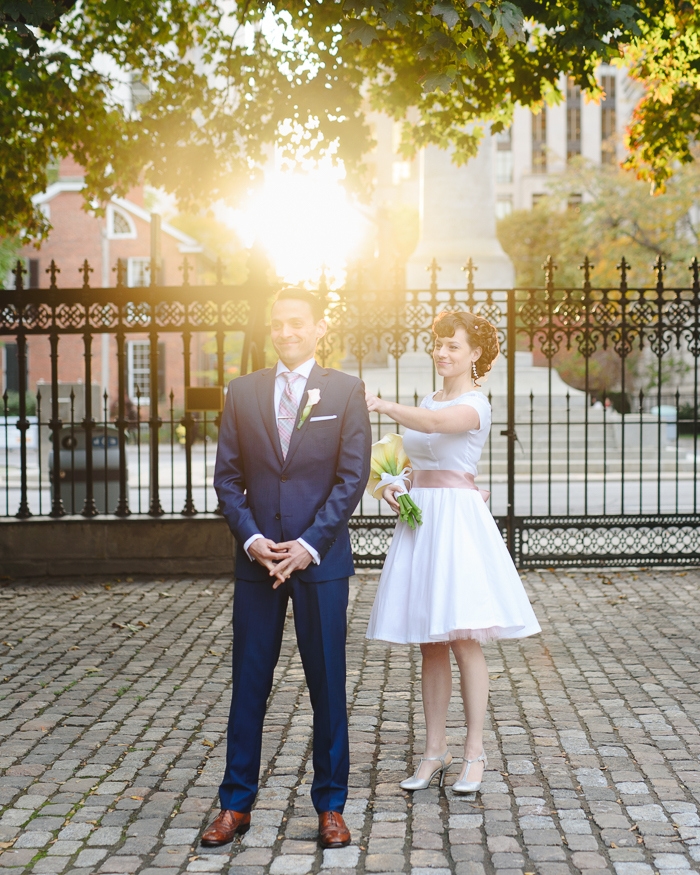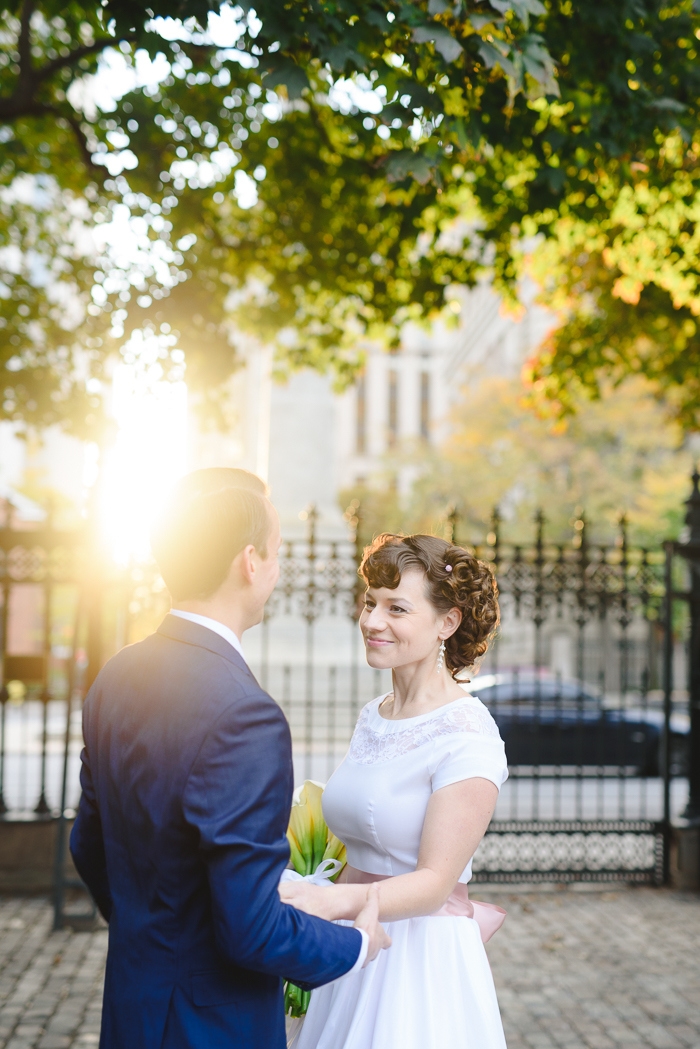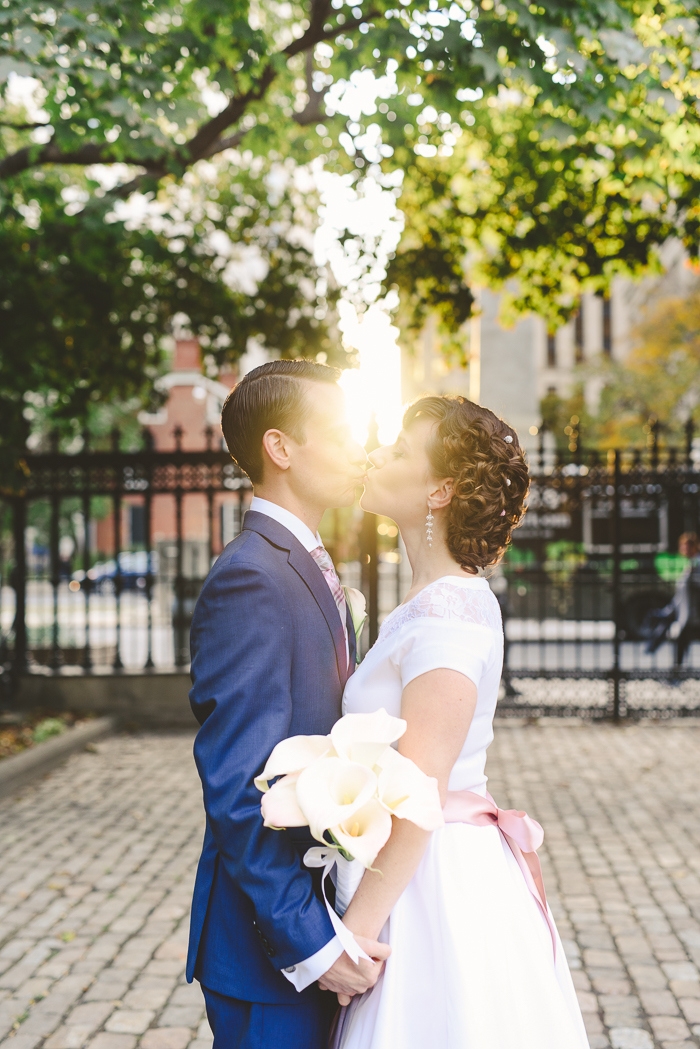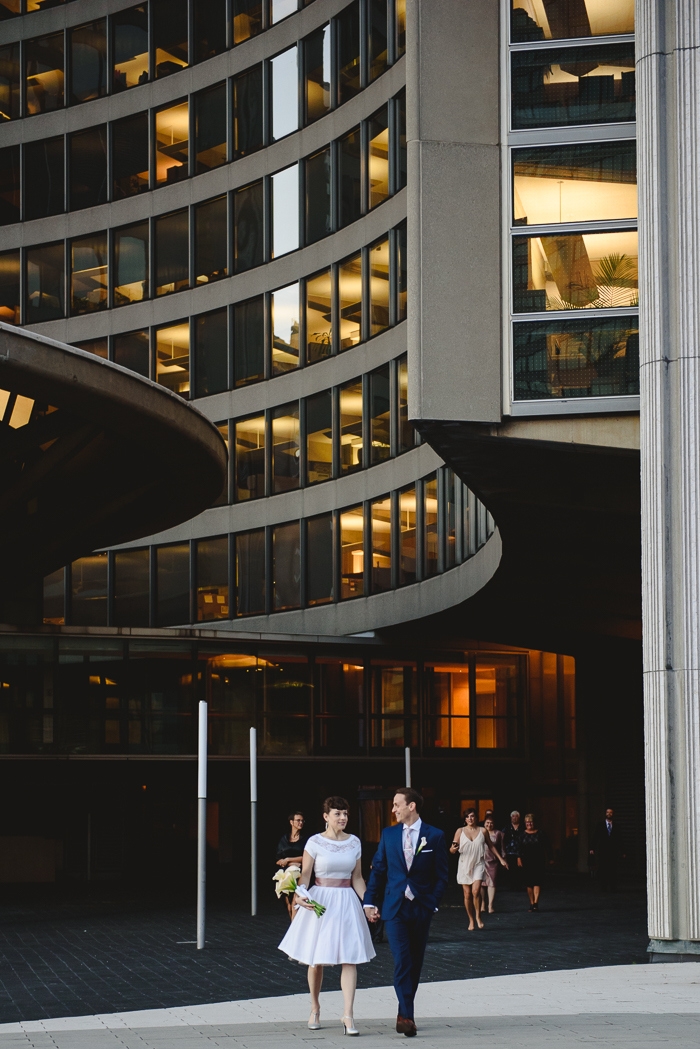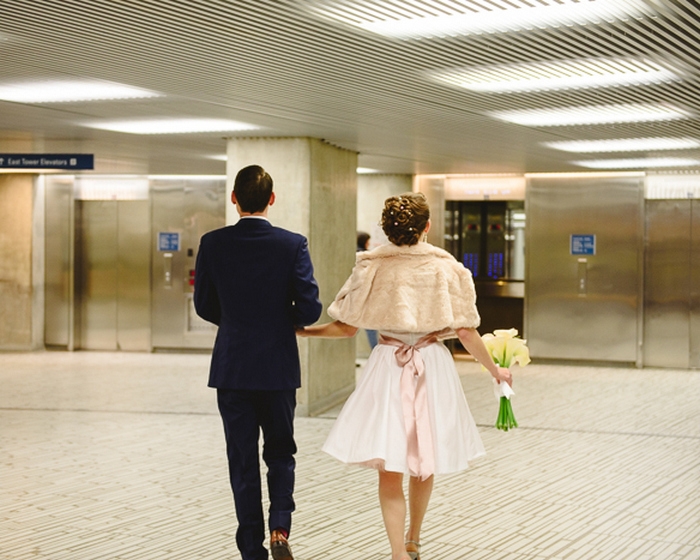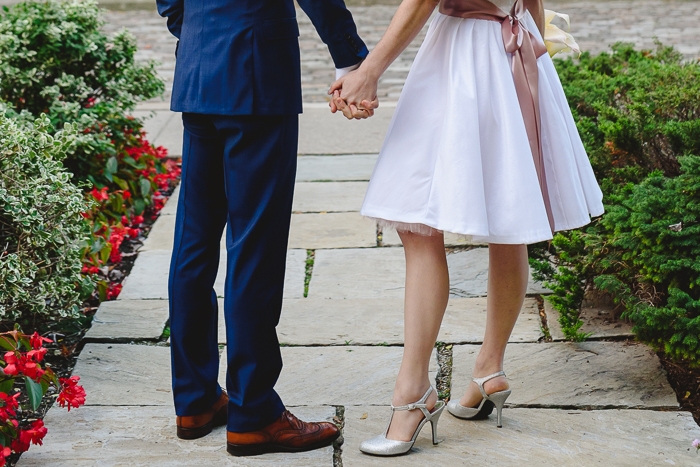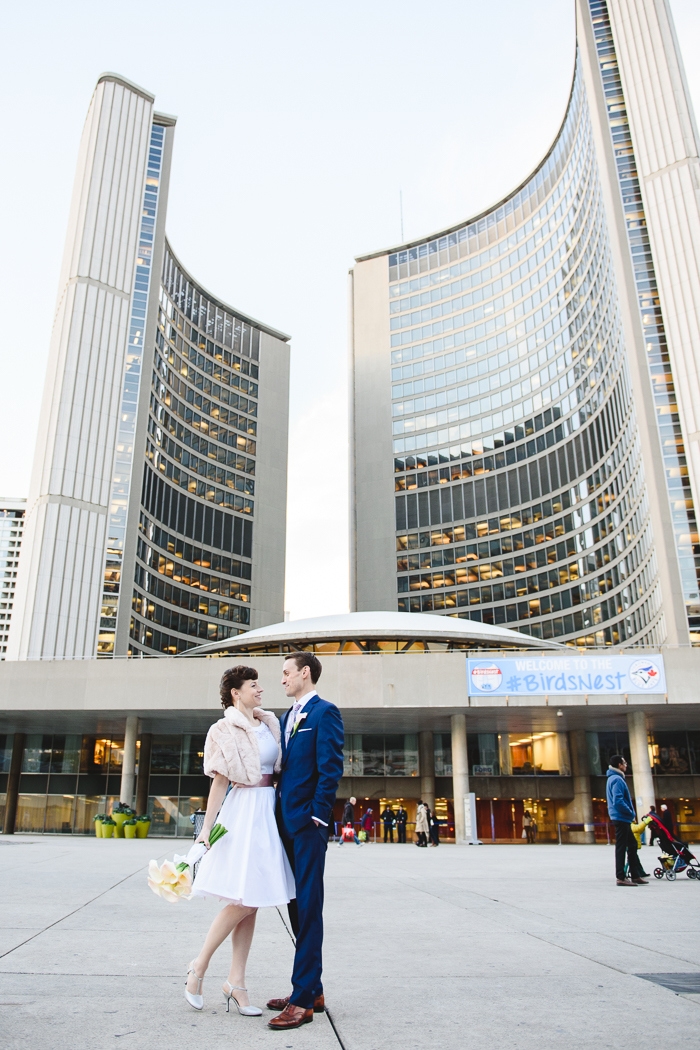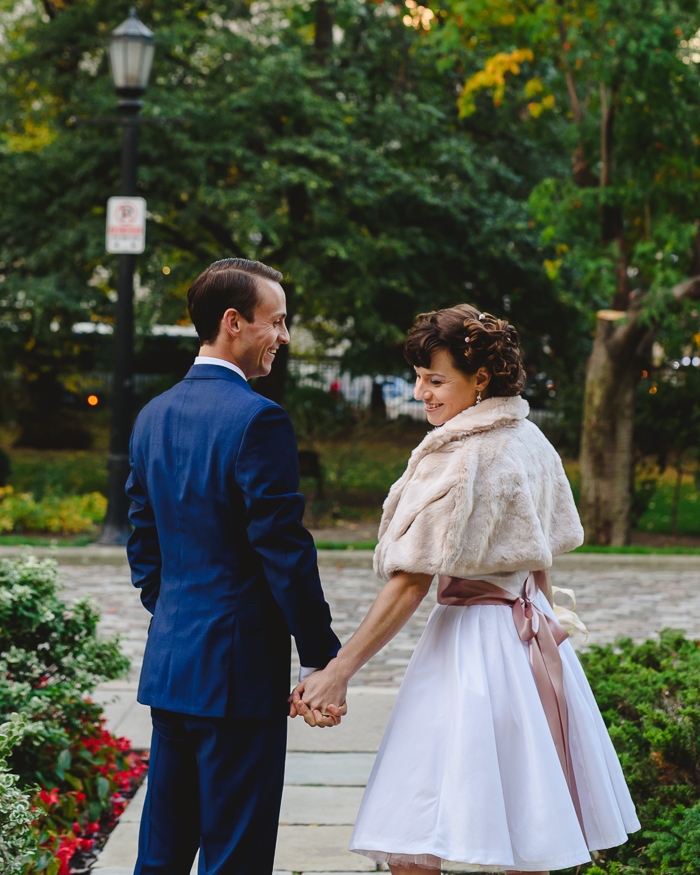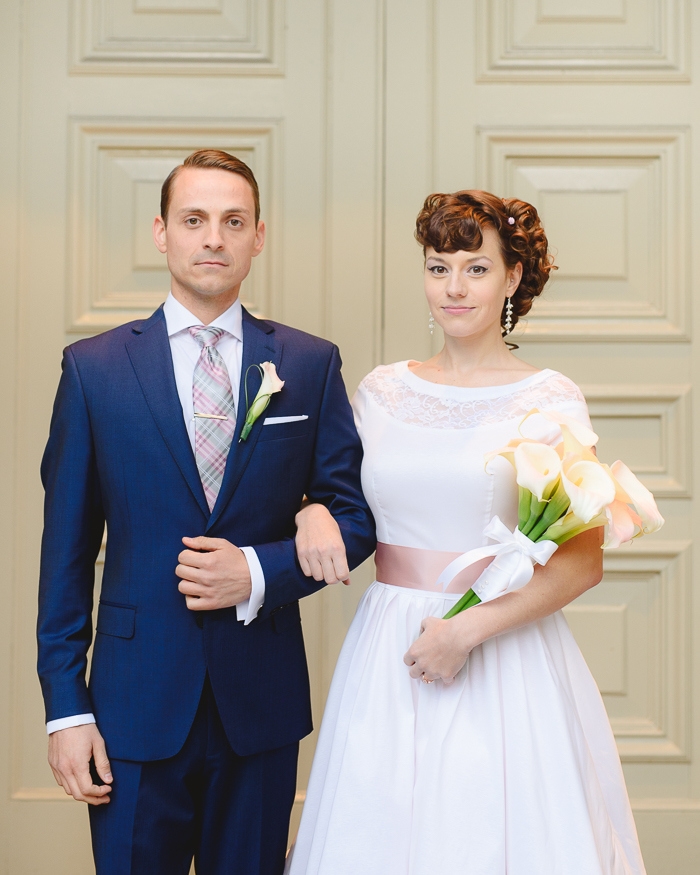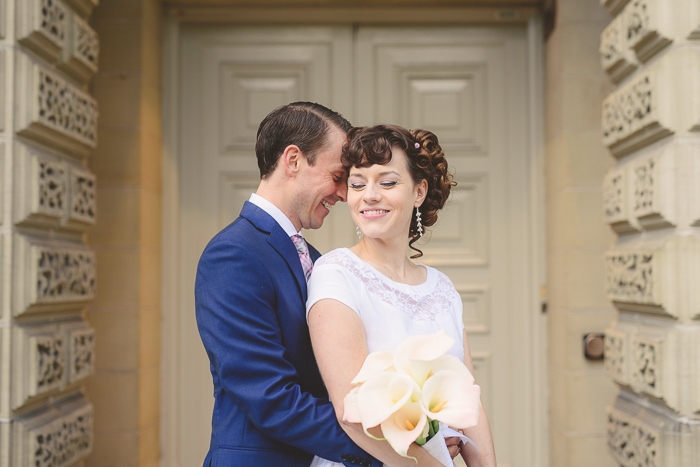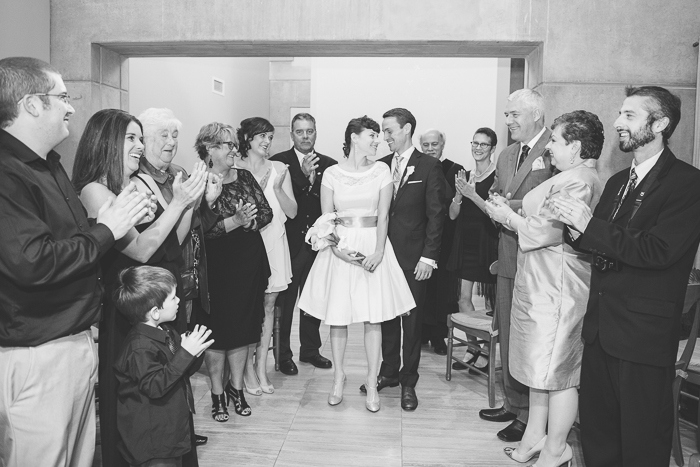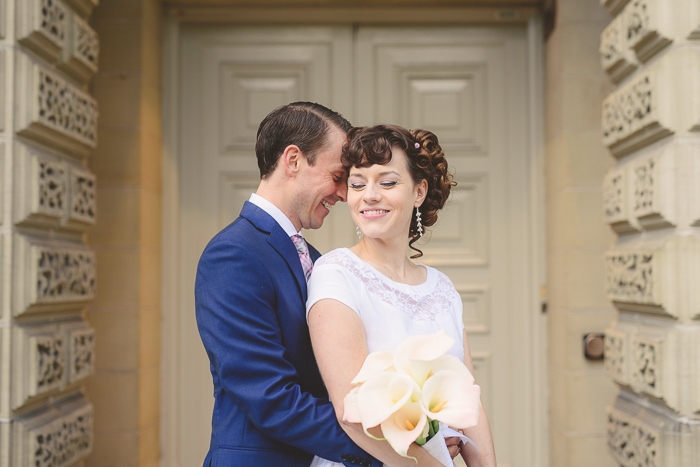 Was it difficult to pare down the guest list? 
No. Neither of us wanted a large wedding.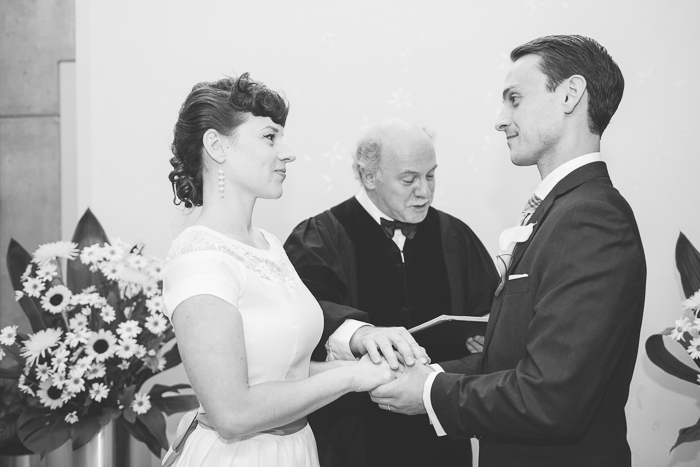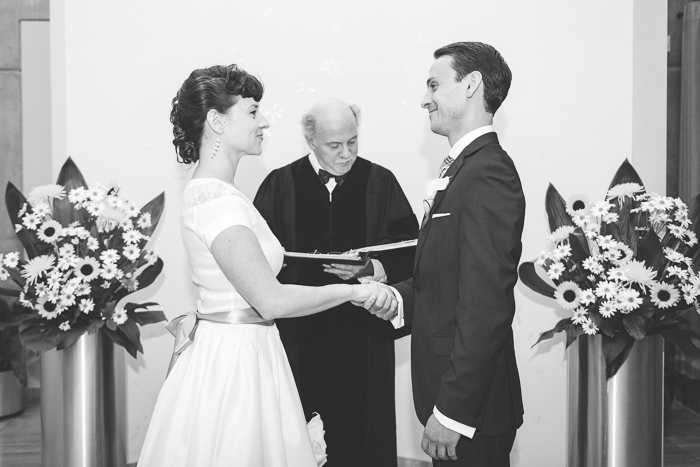 Did you have any "issues" with the small guest list from friends and family? If so, how did you address them?
Yes, perhaps there were some difficulties or hurt feelings. We tried to include everyone in our celebration by hosting an engagement party the month before. We also tried to incorporate our friends' talents and services into our special day (Mallory's hair was done by a friend, professional mentor).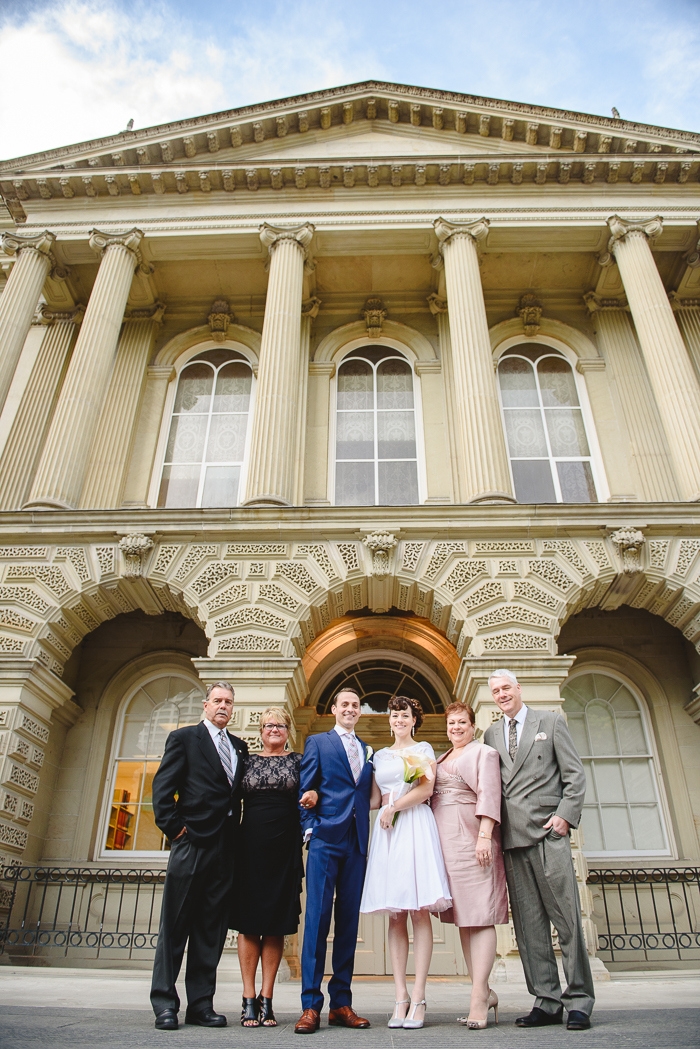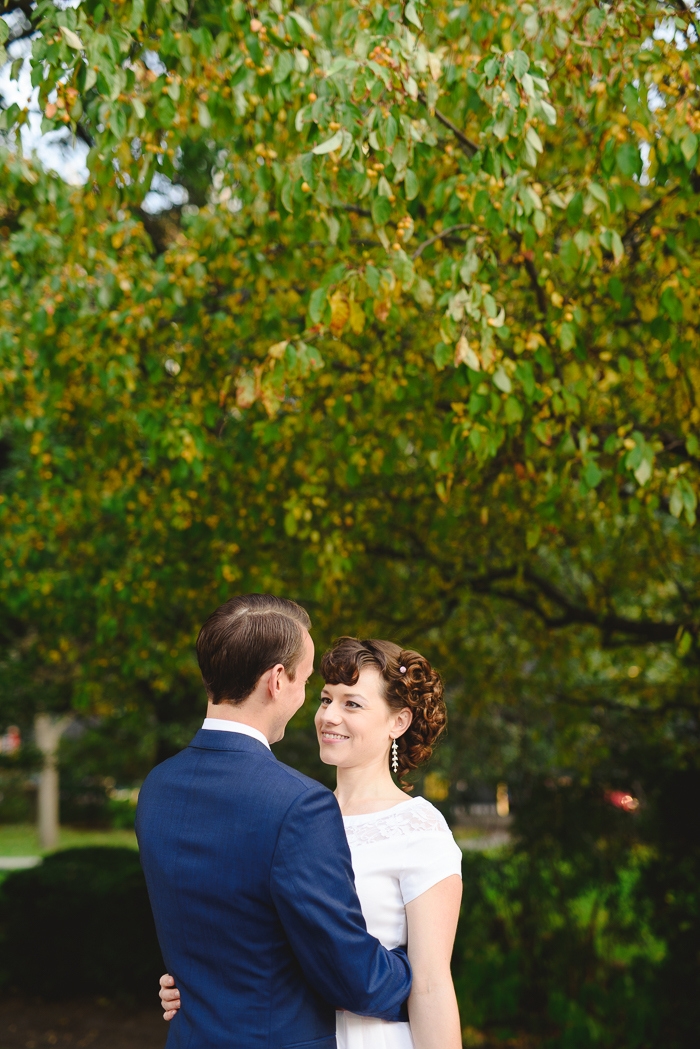 What were the highlights of the ceremony?
We were unsure what to expect when we chose to marry at Toronto City Hall. Their officiant was more than we could have asked for; he brought a lot of personality to our ceremony and made it very personal to us. Of course, the real highlight was pledging our love to one another!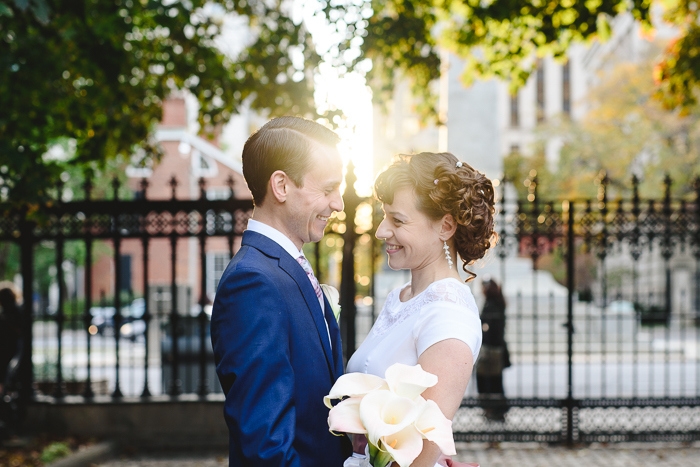 What were the highlights of the reception?
The size of the party allowed us to relax, communicate and enjoy each others' company. We were pleasantly surprised and honored with impromptu toasts and speeches from our guests. Another highlight was our cake, decorated by Mallory's mother.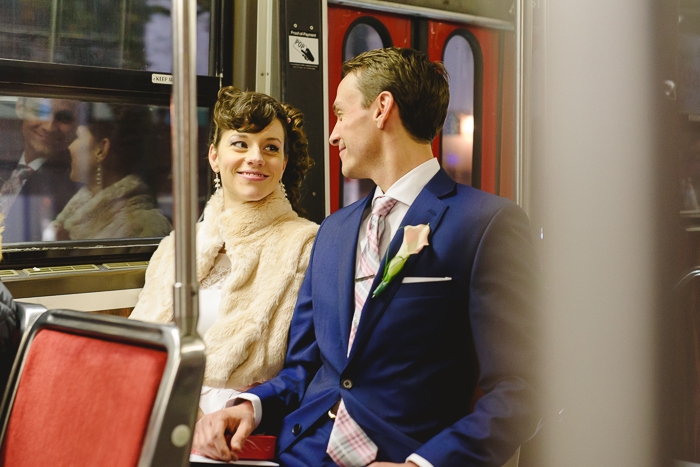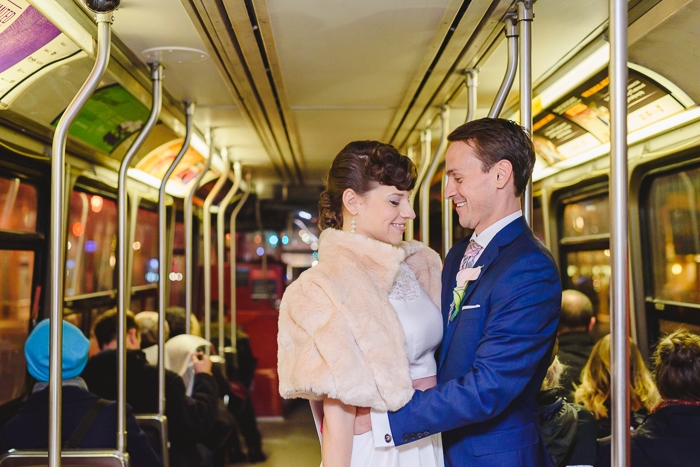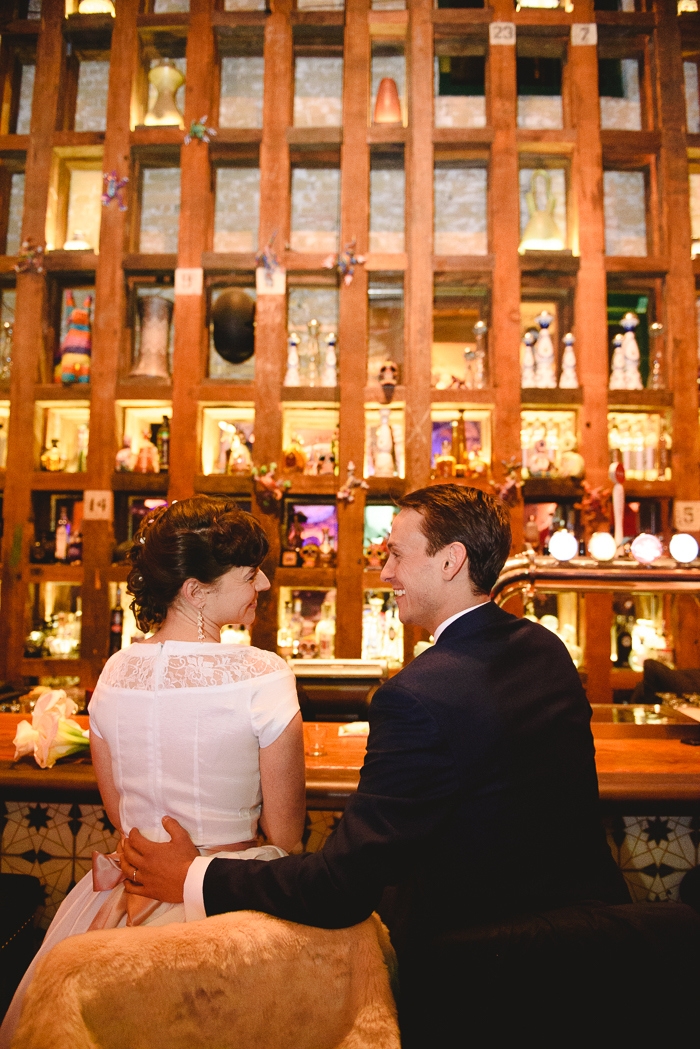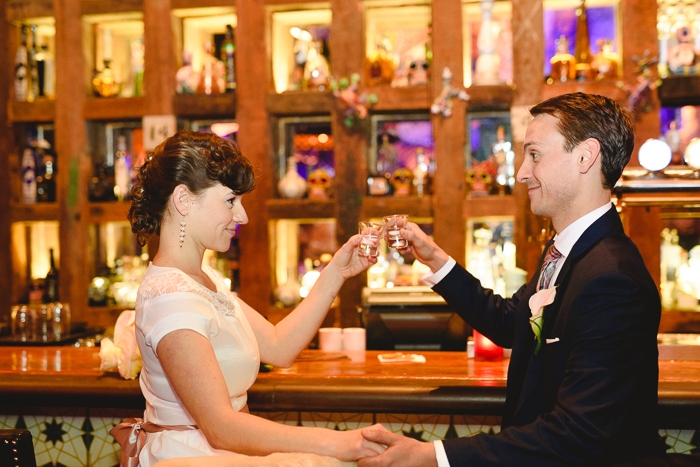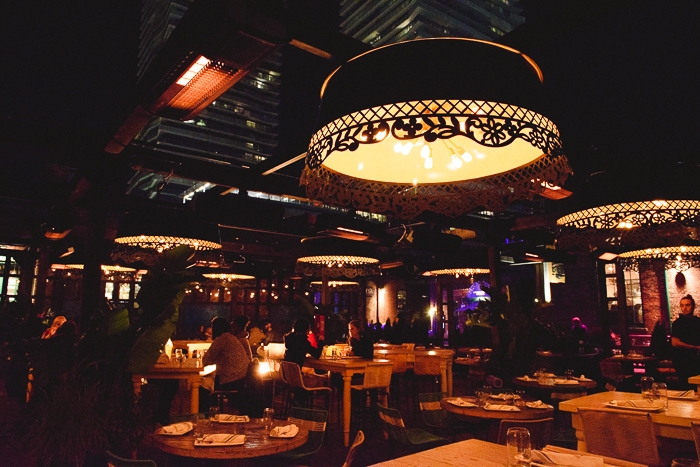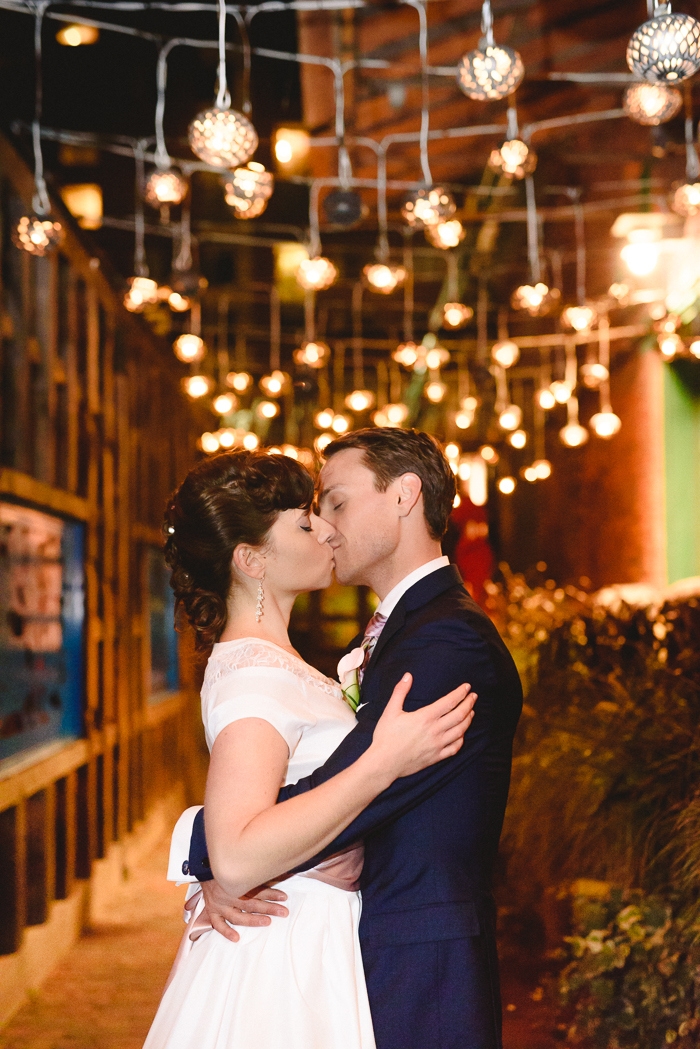 What was the best thing about having an intimate wedding?
The day remained calm, and focused on the love we share. There was little worry that things could, or would, go wrong.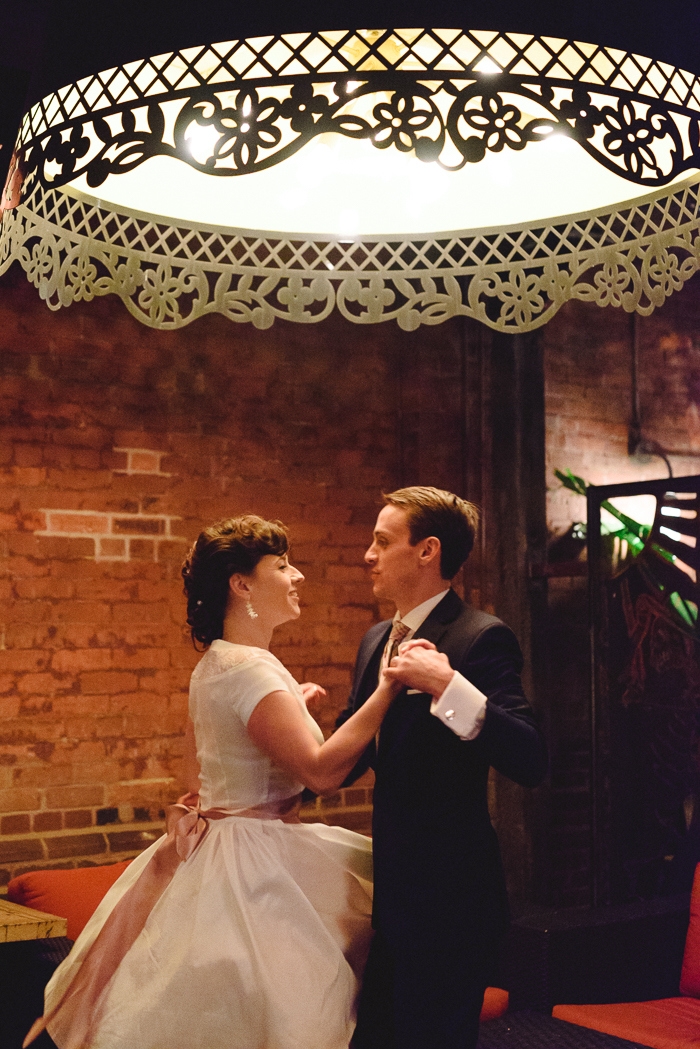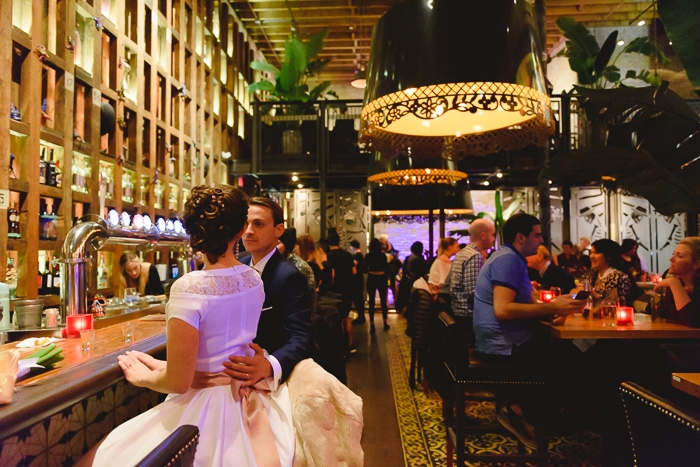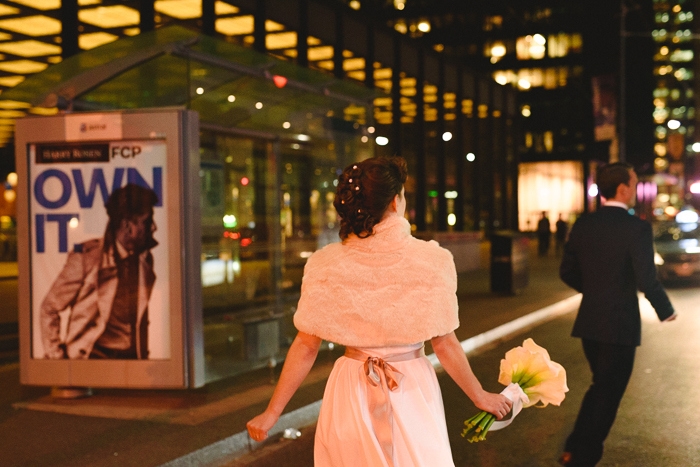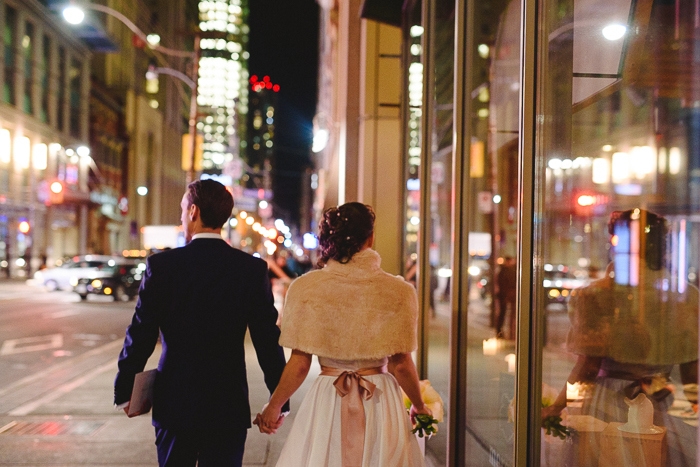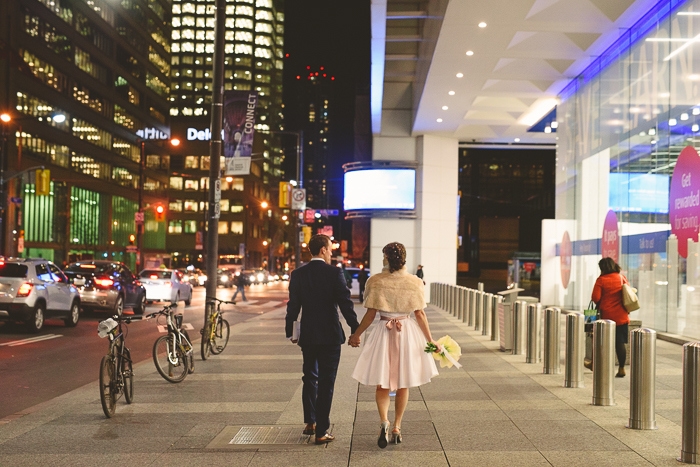 What advice do you have for couples who are considering an intimate wedding?
Your day will be special no matter how you choose to celebrate. This is one day to place your happiness first.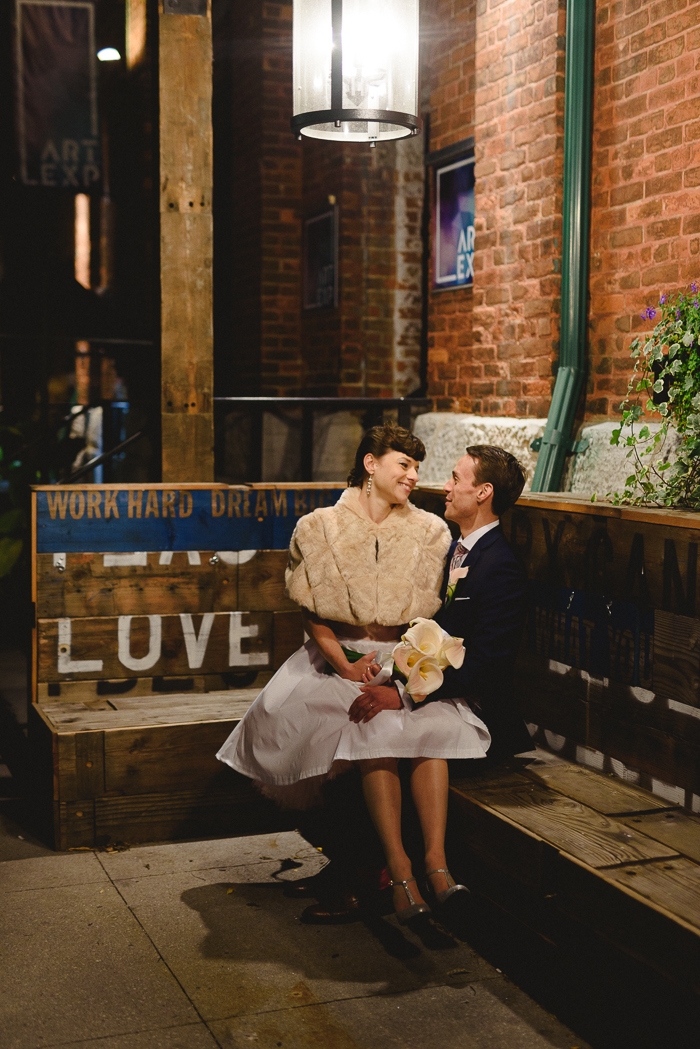 Vendors
Ceremony: Toronto Civic Wedding Chambers
Reception: El Catrin Distileria,
Photography: Jessilyn Wong Photography
Floral: Orangeville Flowers
Cake: Bunner's Bakeshop
Additional vendors: Original, Arcade Men's Shop, Sole Survivor, The Bay, Etsy: UpToDateFashion, IceGoldJewellery
Save