Love travel? Why not incorporate that passion into your wedding decor? A travel-themed wedding shows off your favorite adventures, destinations and places in the world. Maps are always colorful, interesting and personal – making them perfect as wedding decor. We've rounded up 12 Etsy map decor ideas that we think you will love!
An easy way to add something extra to your invitations is with envelope liners, like these vintage map envelope liner by PrettyLaneWeddings.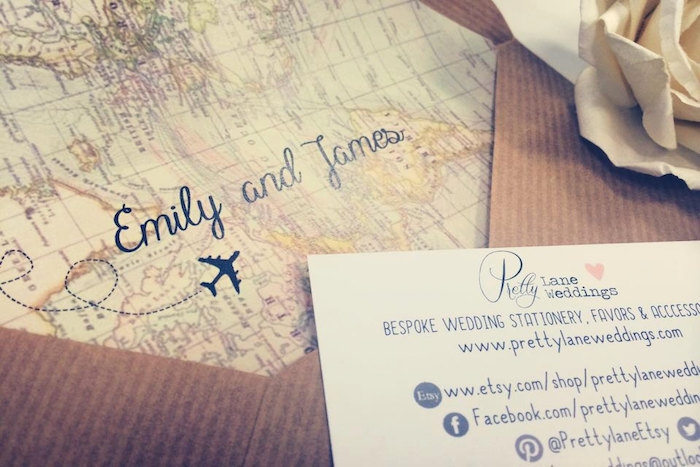 These map favor boxes by AshleyCaitlinCrafts are made out of vintage atlases. They are a cute way to add a map motif and you can add anything you like inside the boxes.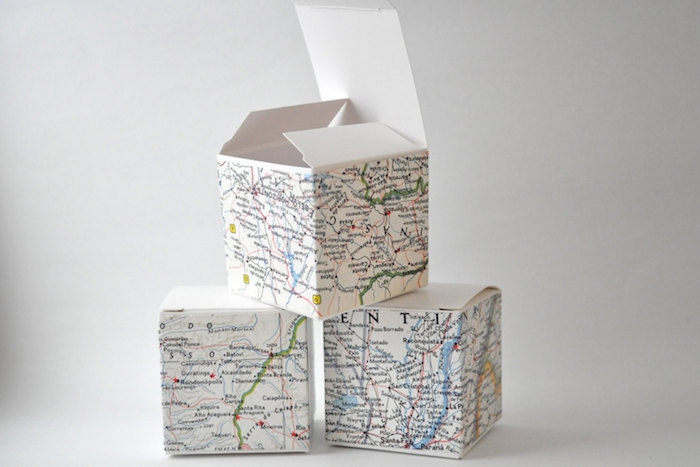 Guests need to know where they are going and something like this hand drawn wedding map by AmyMadeCreations will show them the way. Map out your wedding locations, venue and city.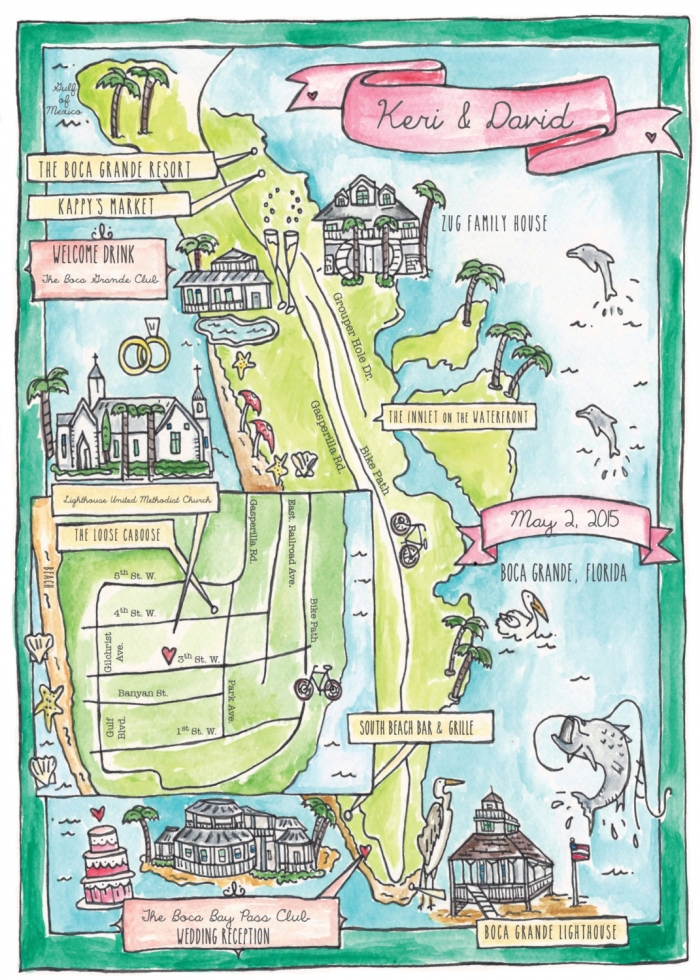 Show everyone how much you love traveling by using a globe as your guest book! Have guests sign their  name directly on the globe.  You can find this globe on Etsy at PrettyLittleDooDads.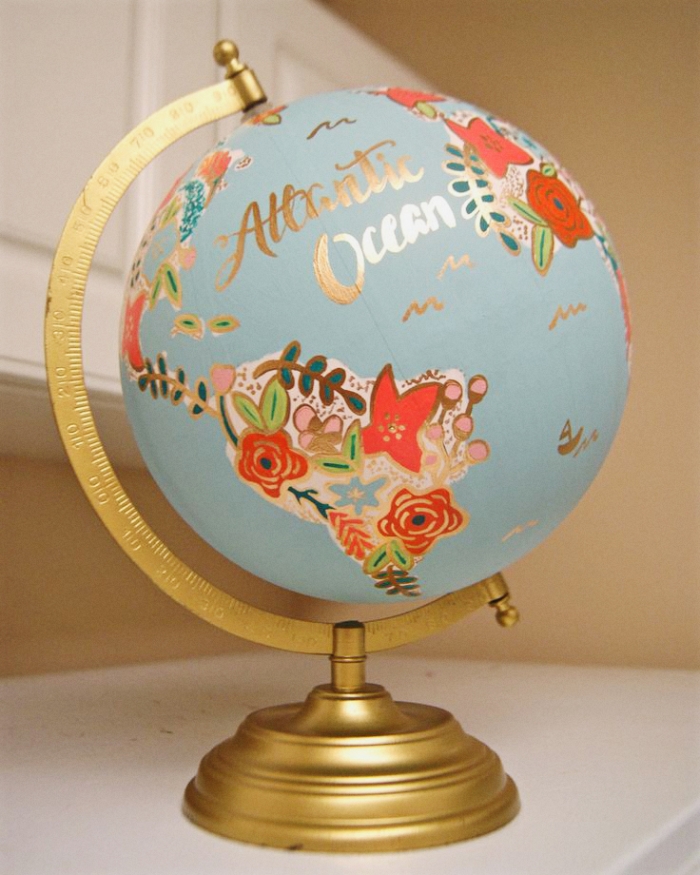 Go all U.S.A themed for your wedding with these map paper flowers by lilleyster made out of U.S.A maps. They would work as table decorations, as a bouquet or on gifts.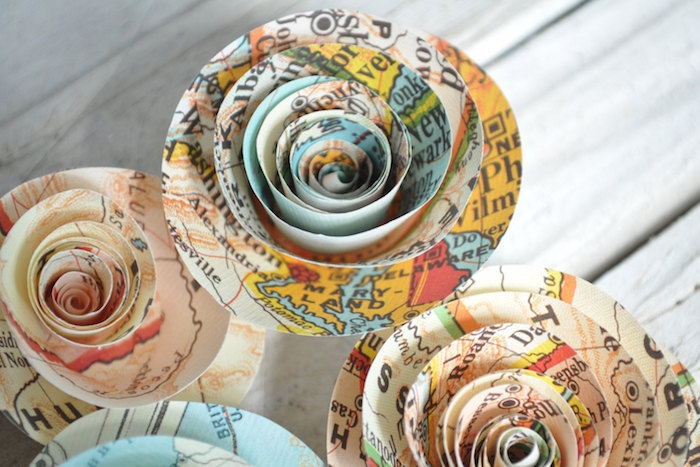 There is such thing as a "map geek" and someone who loves maps would definitely love this map bunting by PeonyandThistle. The flags are made from colorful world maps.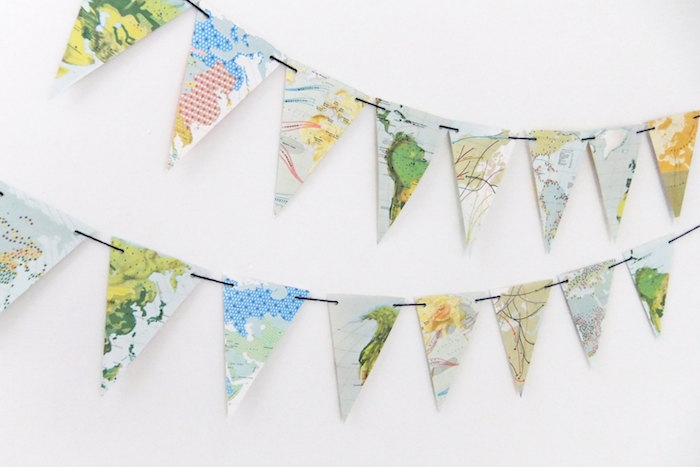 Choose a map of your favorite place, city or destination and have guests sign it. This  guest book print is by FrannyandFranky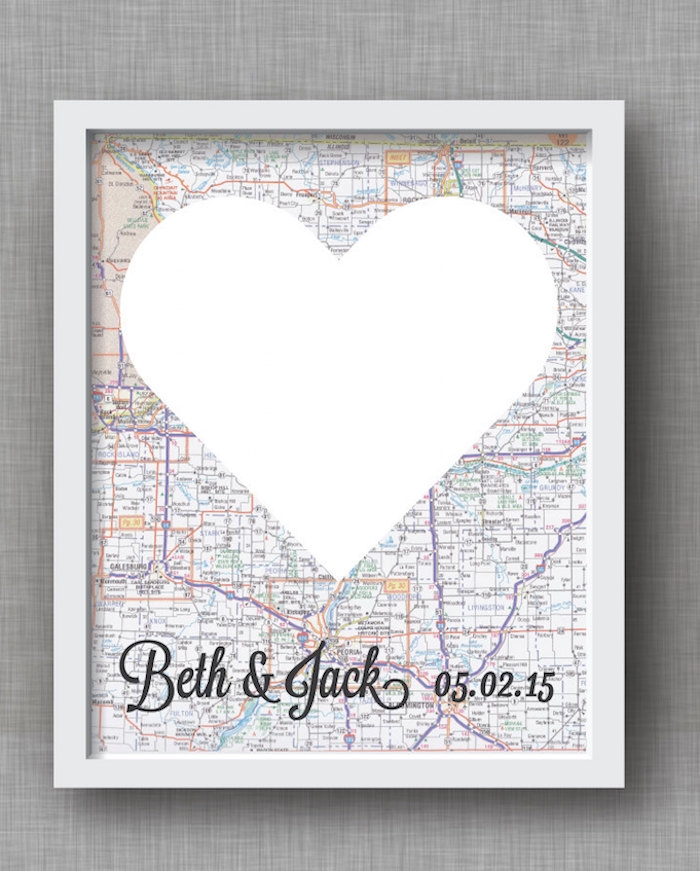 You can make almost anything out of maps, including luminaries. Luminaries, such as these map luminaries by OldendDesigns, are made out of paper with candles inside to light a path or table.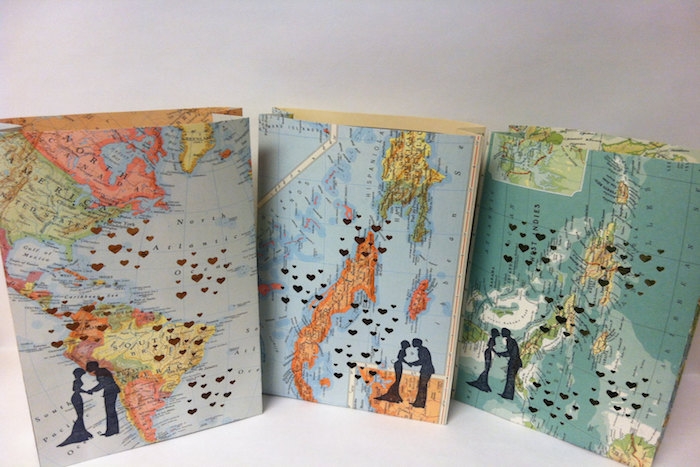 These printable table numbers by TheRusticBerry look like they are made from maps, but they are actually printable table numbers so you can get the map effect with little effort.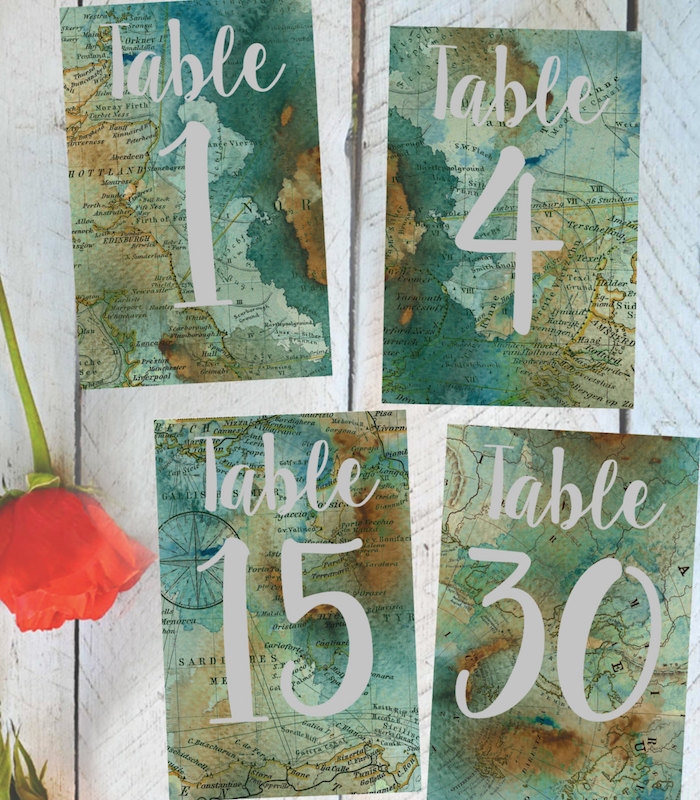 This map confetti by sewlovetheday definitely looks fun, and can be sprinkled on tables or something your guests can throw as you make your getaway.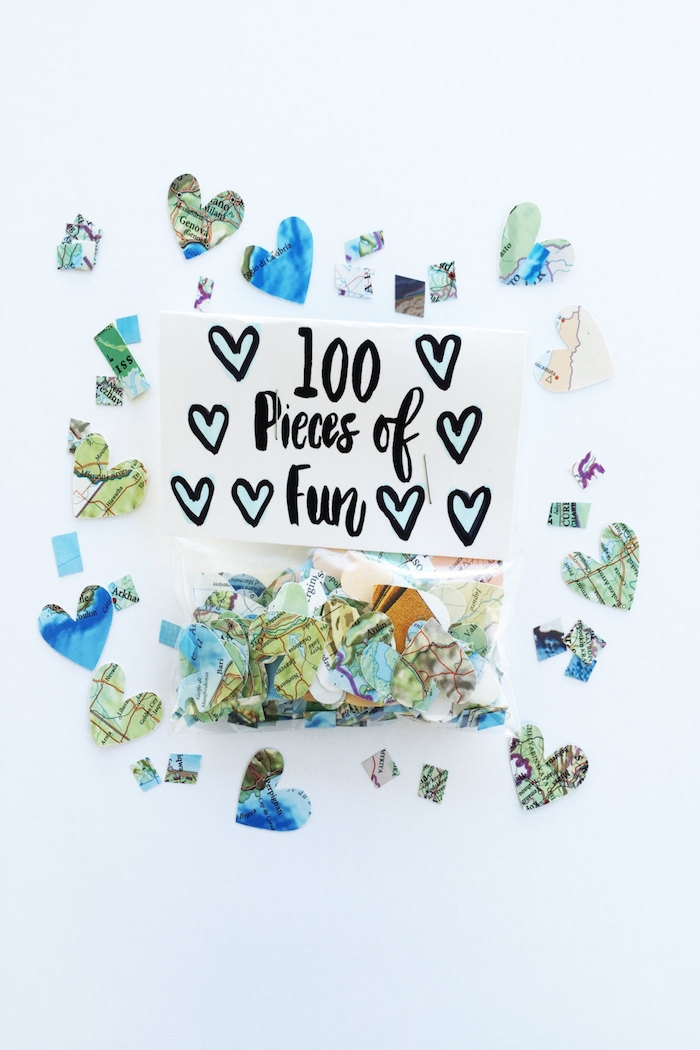 Anyone who is in a long-distance relationship knows the travel involved. Commemorate your travel-packed love story with a custom map by HereandThereShop.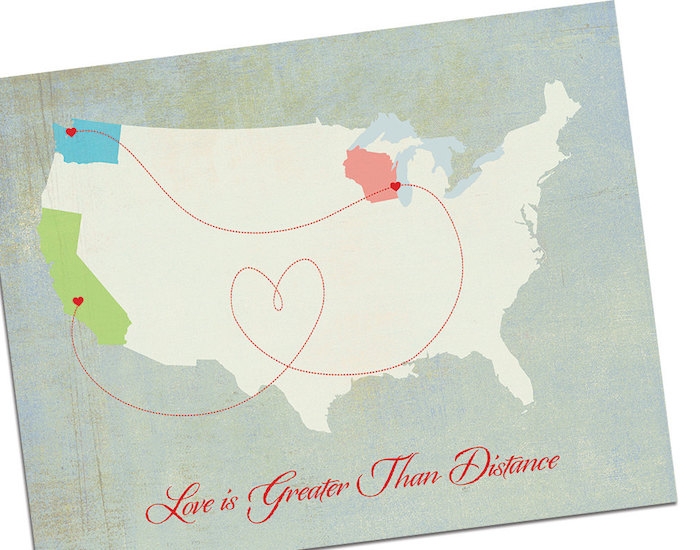 Everyone needs a travel journal. If you're having a destination wedding, something like these mini travel journals by IstriaDesign would be amazing for guests to jot down their experience.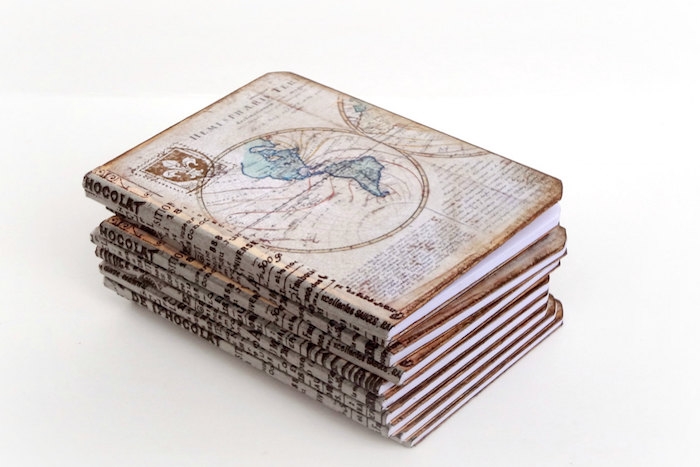 *This post includes Etsy Affiliate links