Marisa and Jim decided that their idea of a perfect wedding was a ceremony at an historic lighthouse on Lake Michigan with 25 of their loved ones. Despite the day's unpredictable weather, the wedding could not have been more perfect, says photographer Georgia Lloyd from Twin Lens Weddings.
"Their ceremony was intimate and moving… full of a lot of happy tears, sunshine, and even a little light rain."
After the ceremony, the couple and their guests celebrated with dinner, drinks, and desserts at a restaurant in Milwaukee.
Thanks to Twin Lens Weddings for sharing the beautiful photos from this special day with us!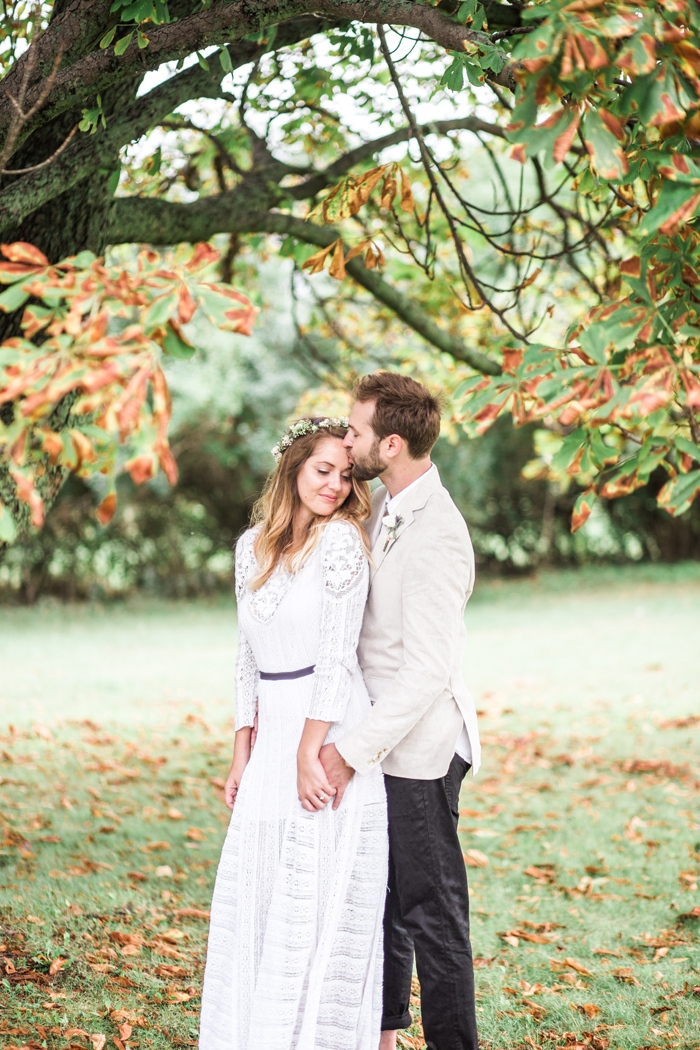 Marisa, 30 & Jim, 31
Location: Milwaukee and Wind Point, Wisconsin
Wedding Date: August 20, 2016
Number of Guests: 25
Wedding Cost: $10,000
Wedding Ceremony Location: Wind Point Lighthouse
Wedding Reception Location: Braise Restaurant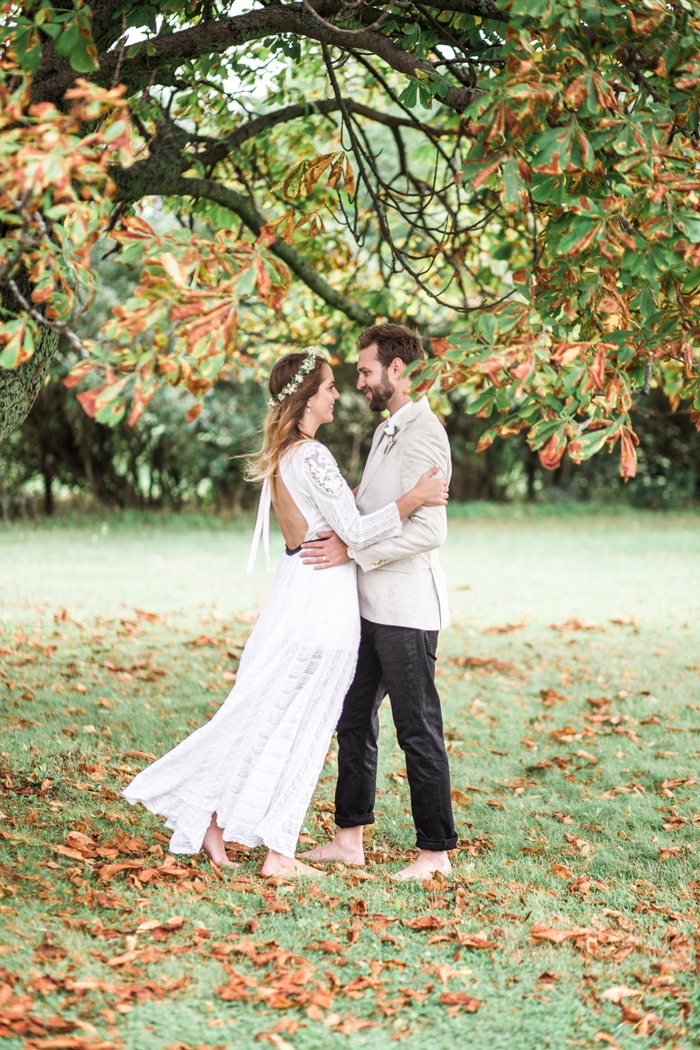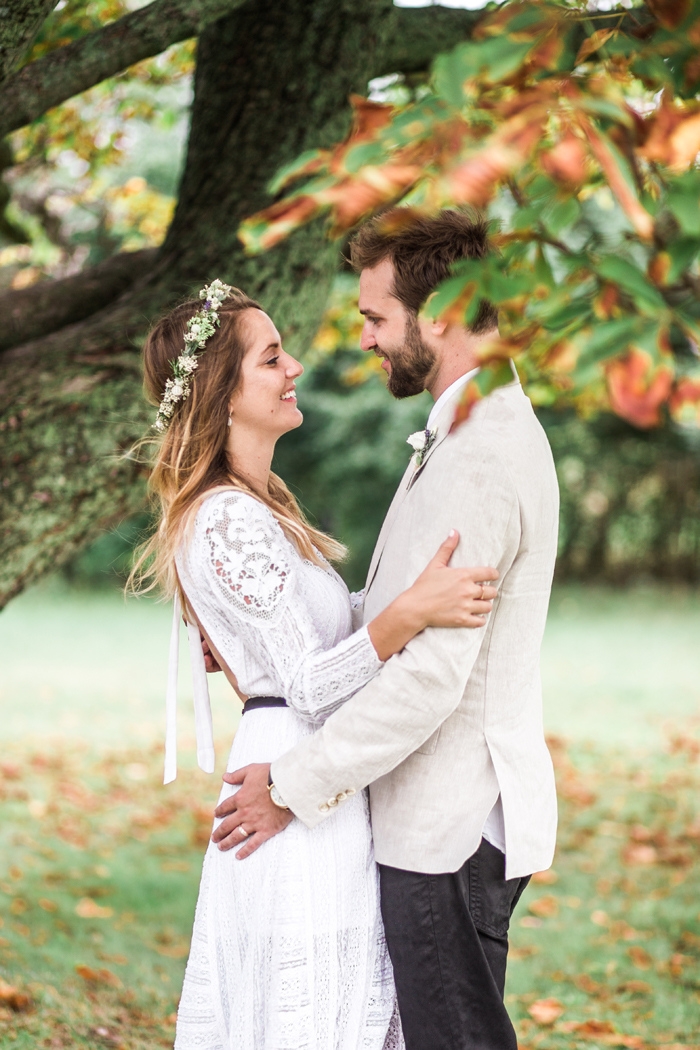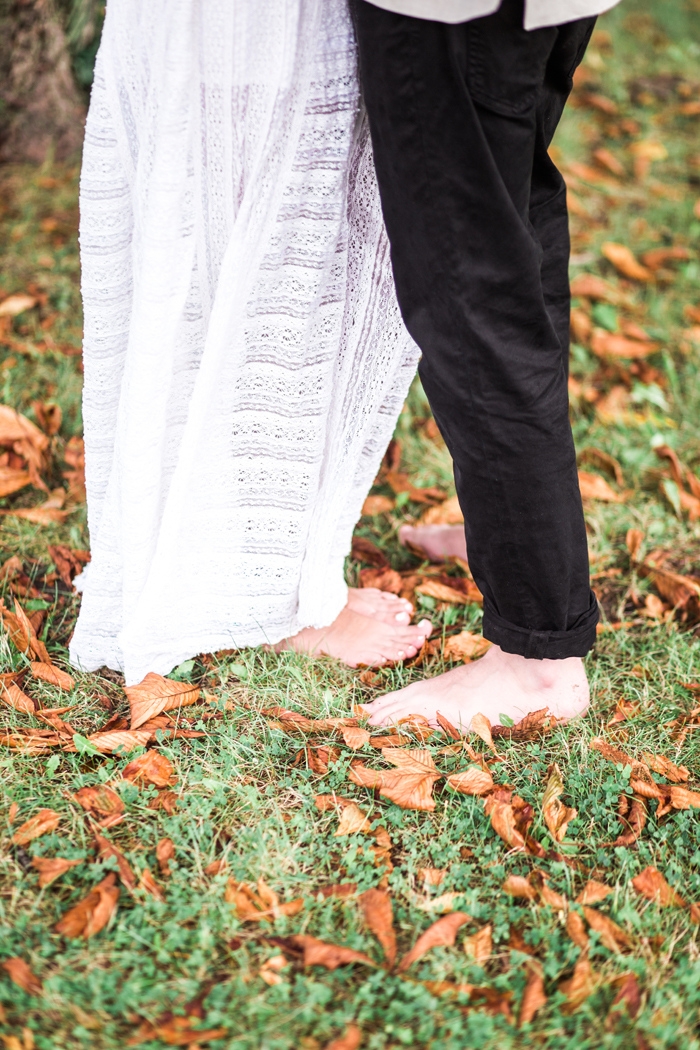 Why did you have an intimate wedding?
We have such a large family and so many friends scattered throughout the country, we wanted to make it as easy as possible.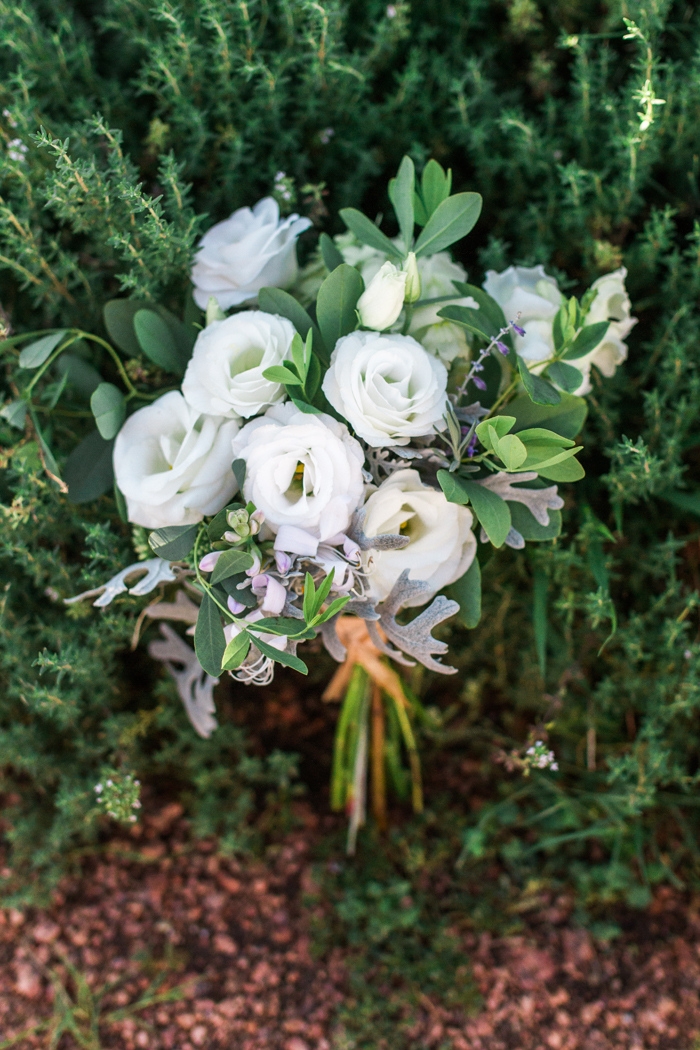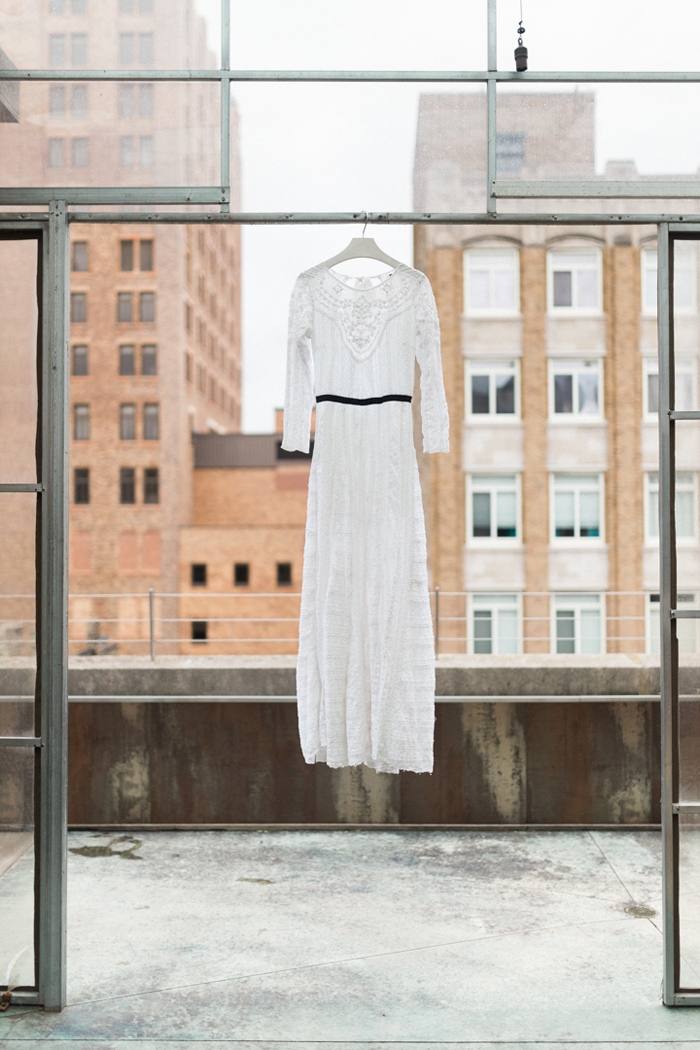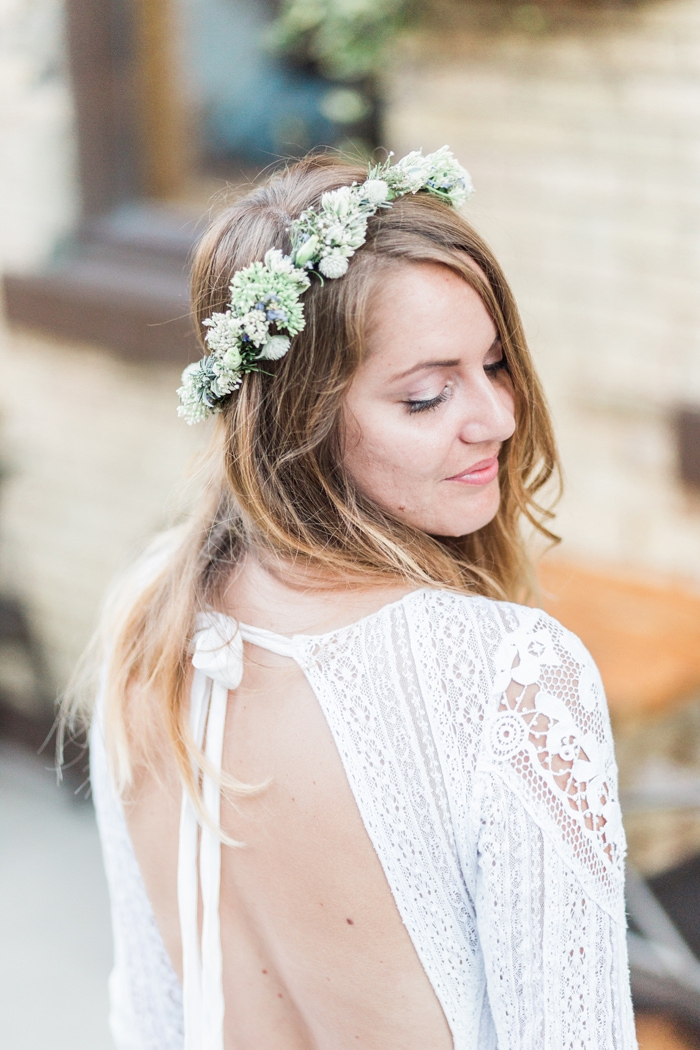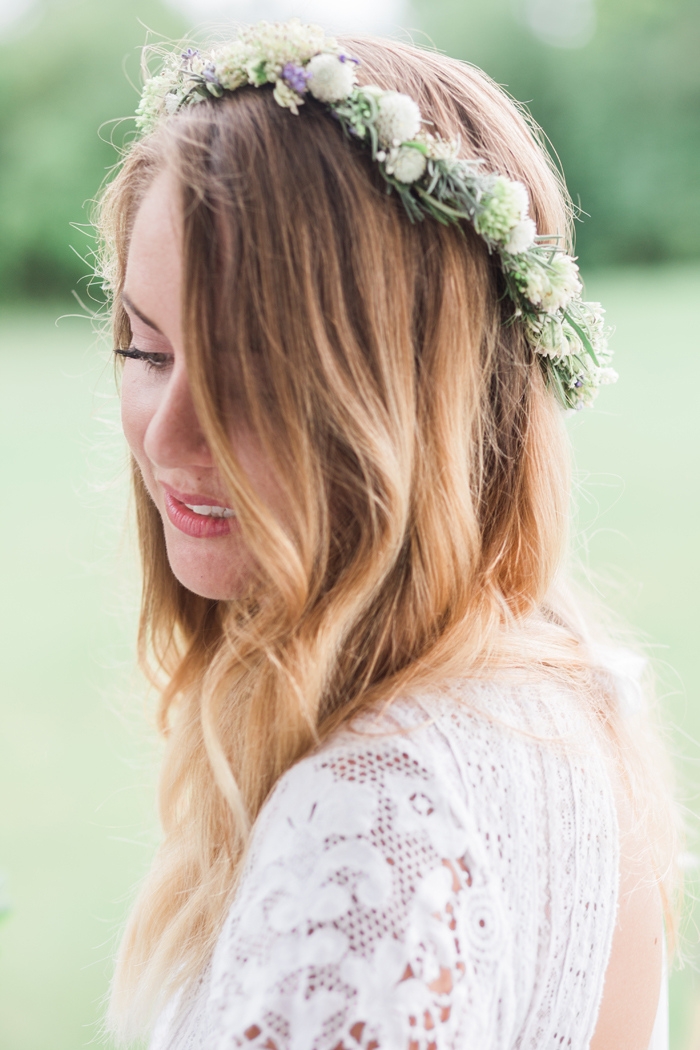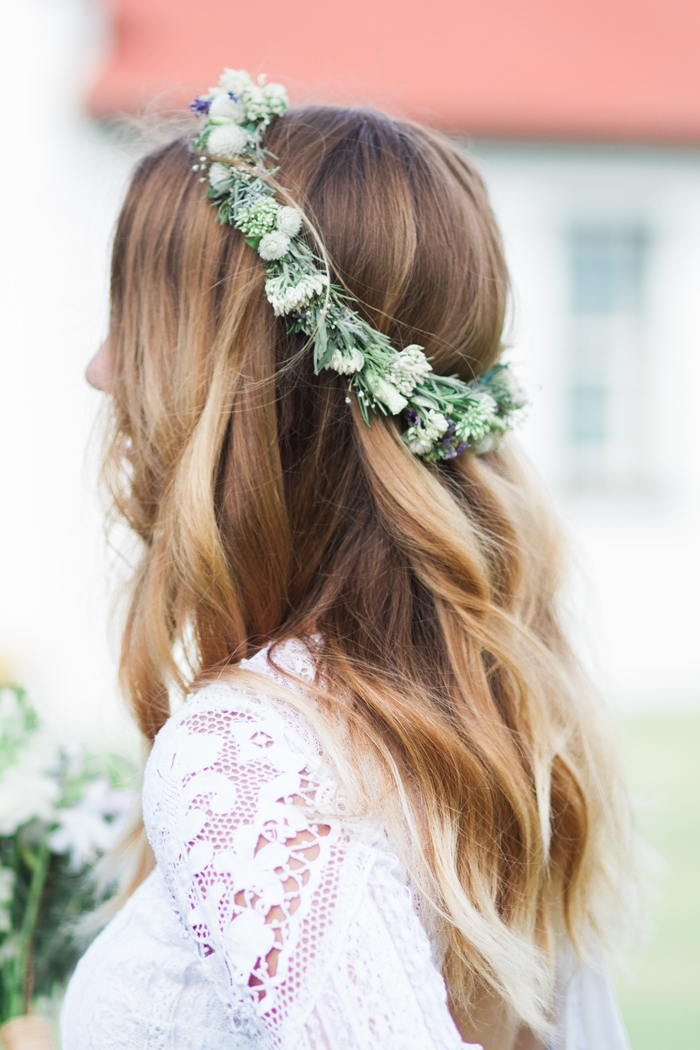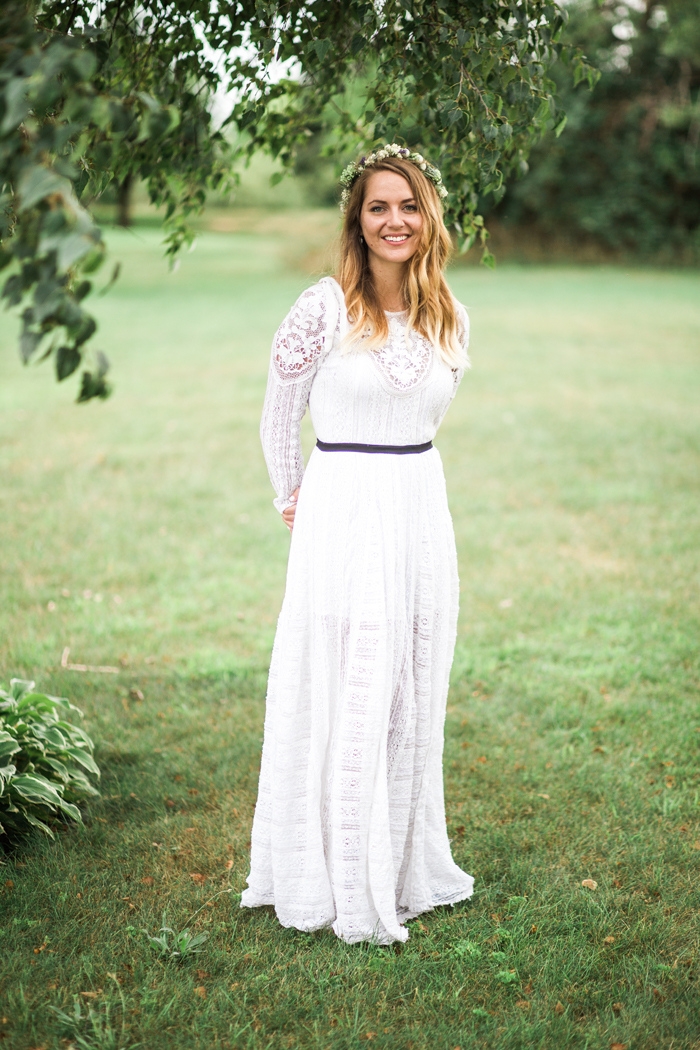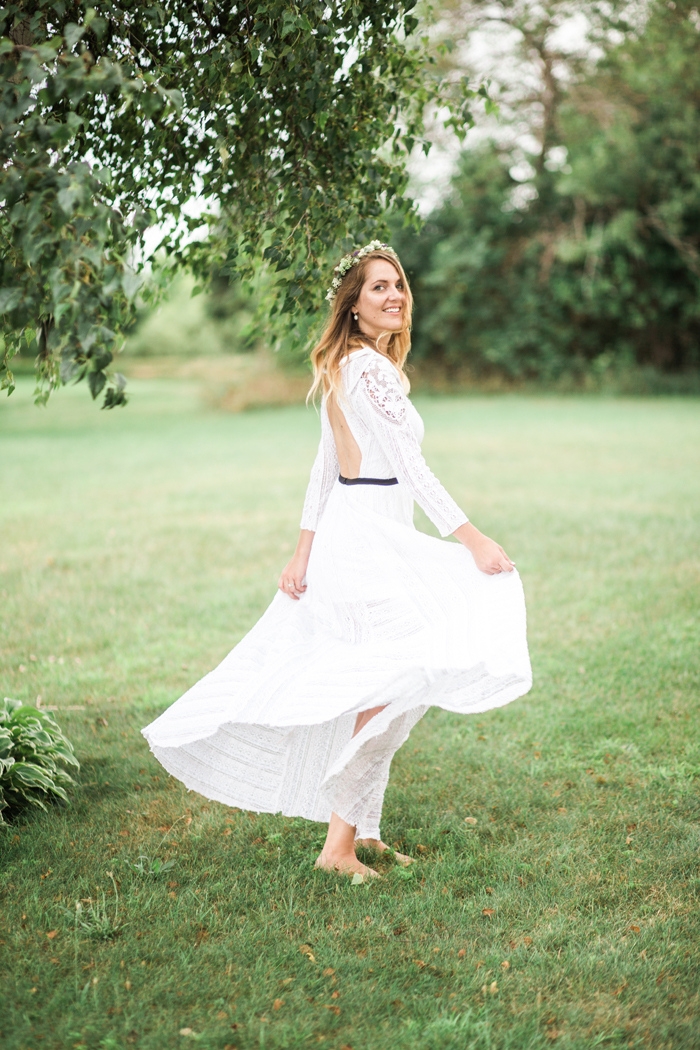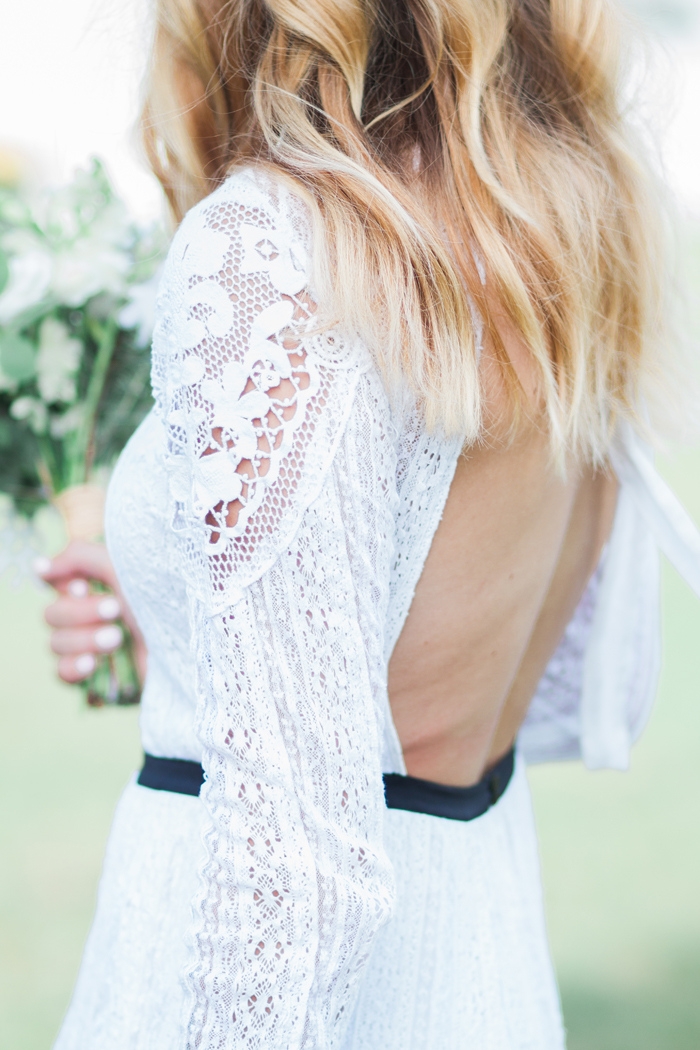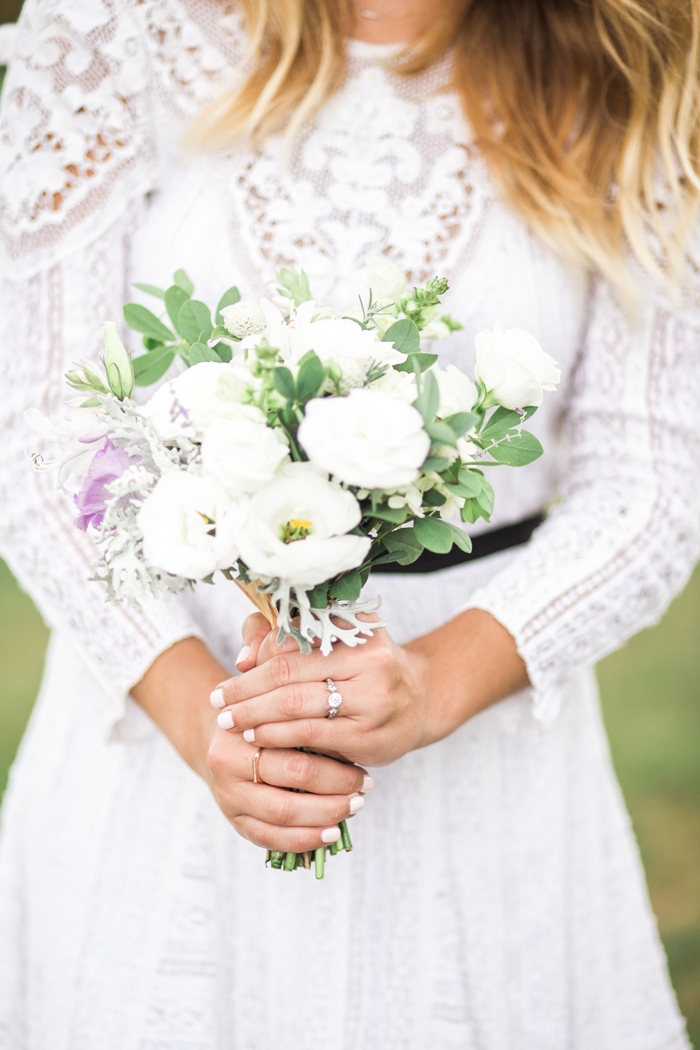 What are some the challenges that you faced planning an intimate wedding?
Well, we planned the whole thing on our own. Learning how to plan a wedding in itself was the hardest part. We literally had no idea what we were getting ourselves into but we wouldn't have had it any other way. Jim and I are really good at compromising with one another which helped us to make all of the decisions be the best for both of us.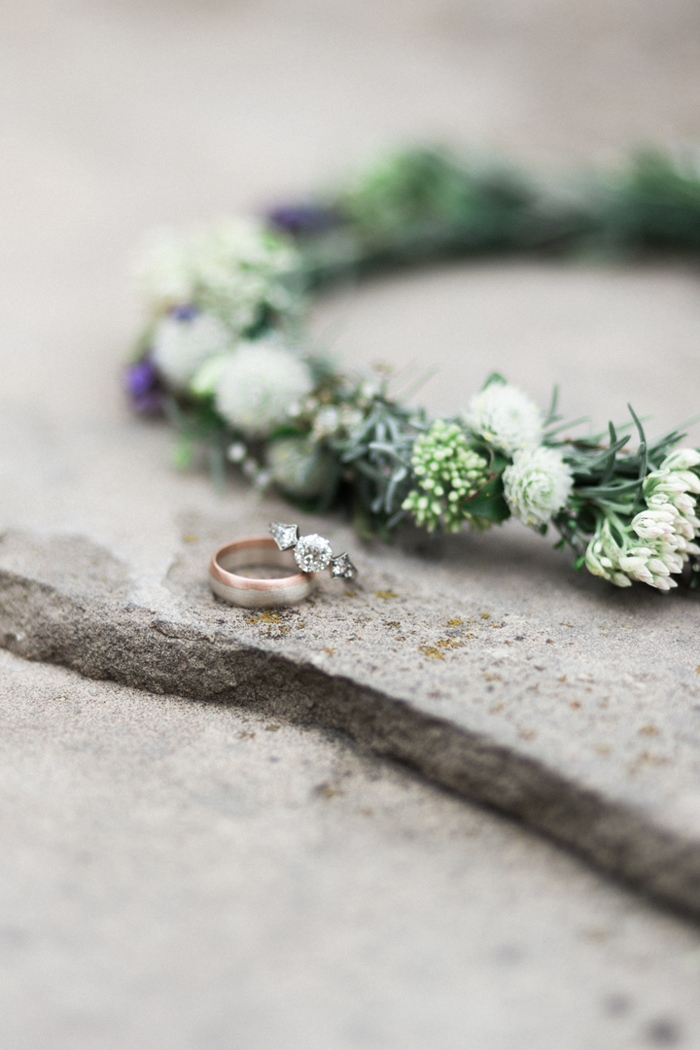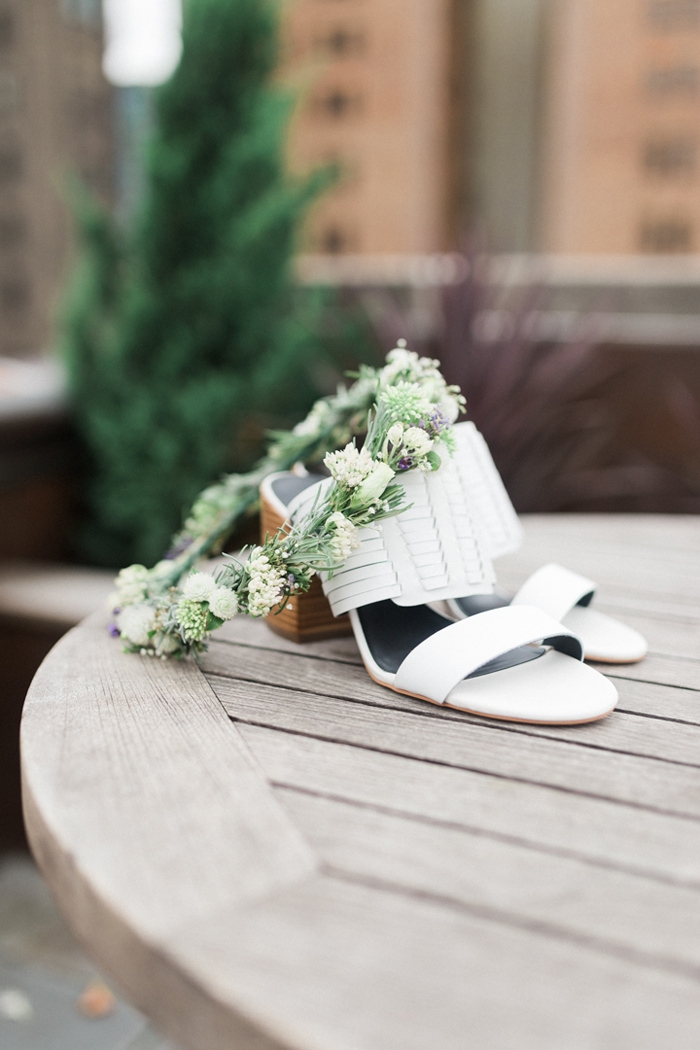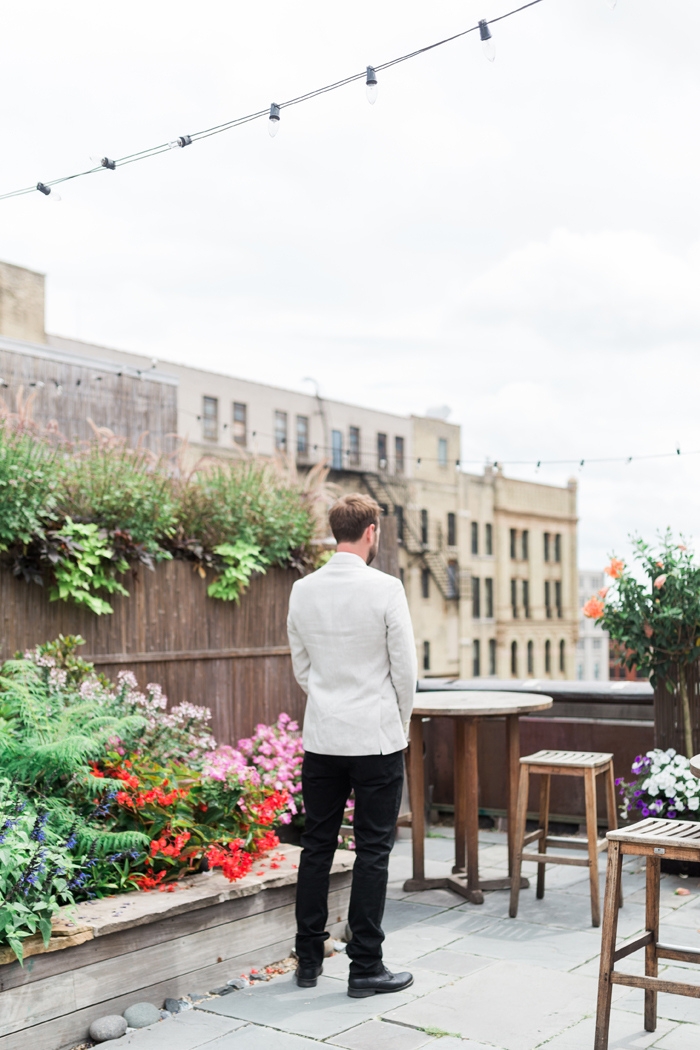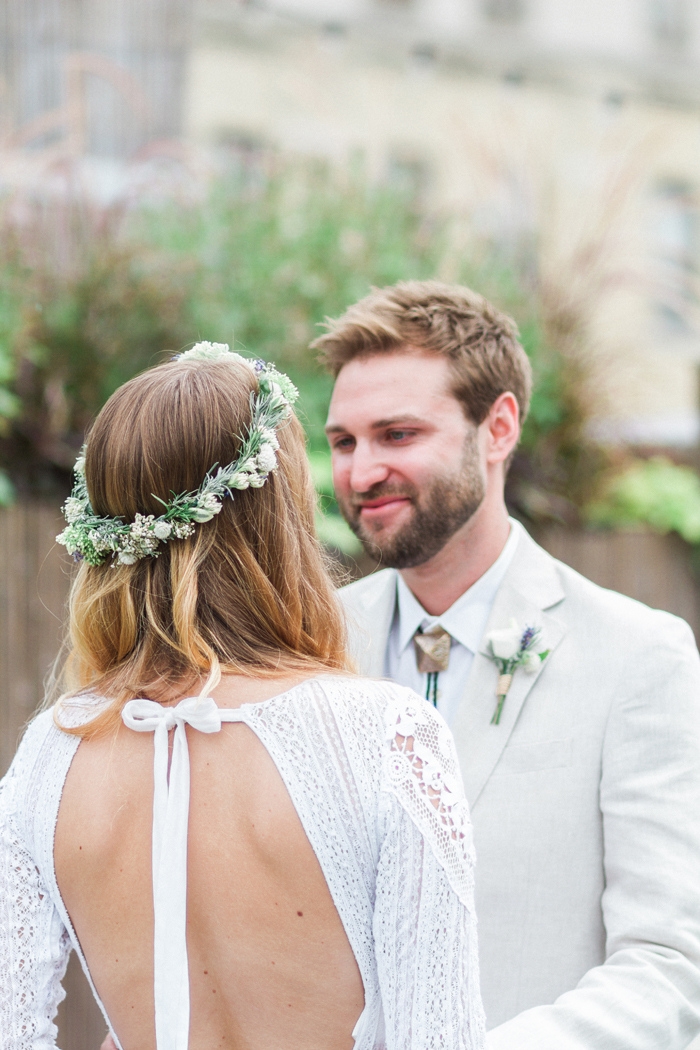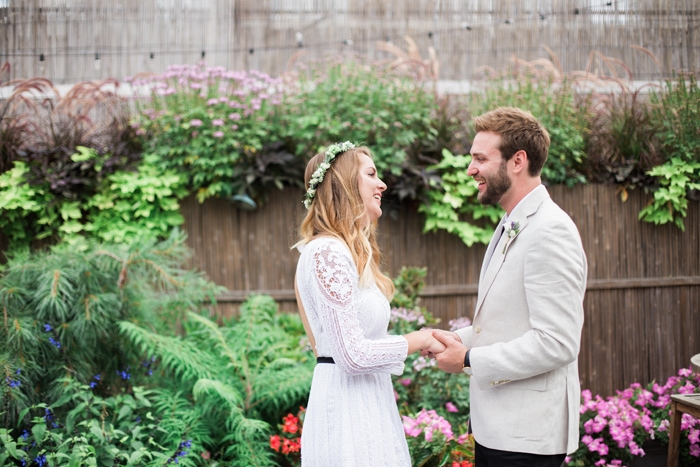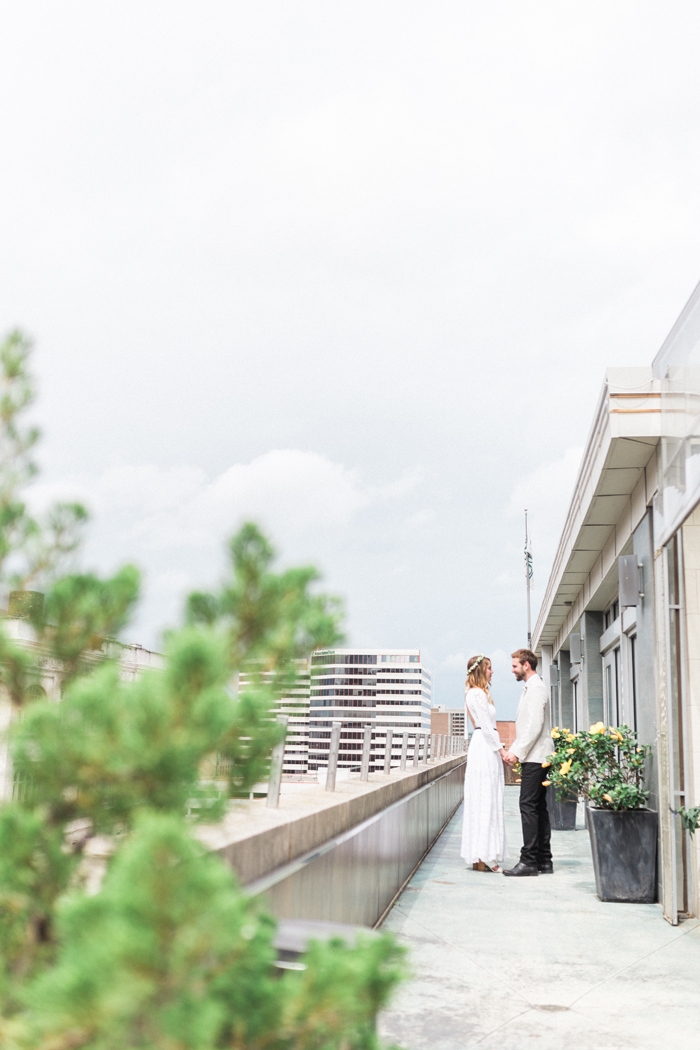 Was it difficult to pare down the guest list? 
YES! We initially thought we would have an intimate wedding with family (including aunts, uncles, and cousins) and our closest friends but that ended up being about 175 people. That's when we made the tough decision of just having our parents, siblings, their significant others and our grandmothers.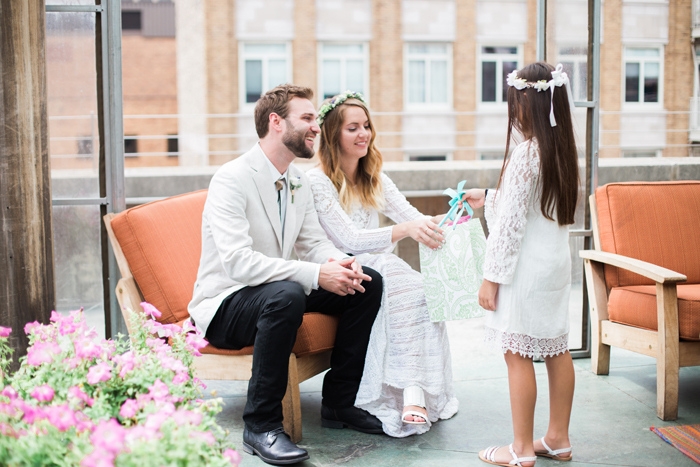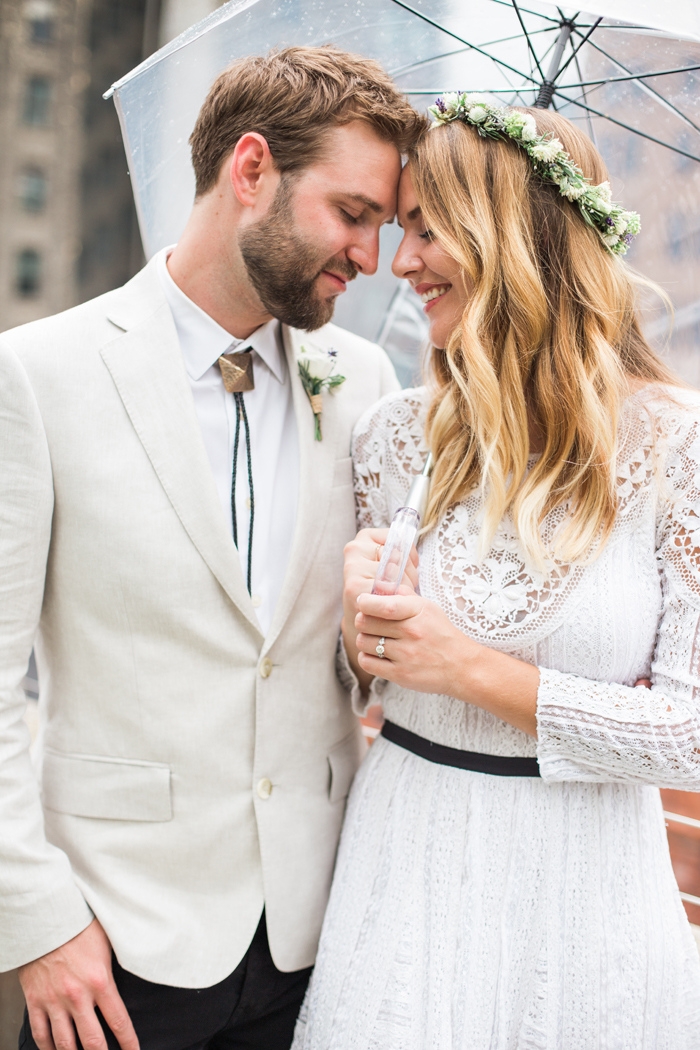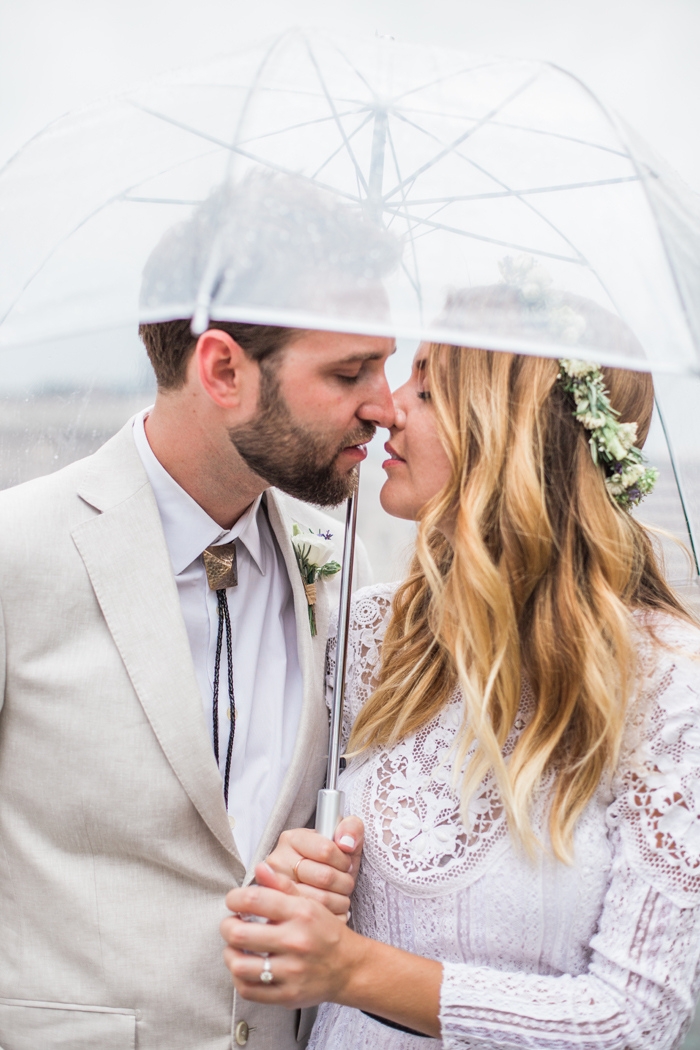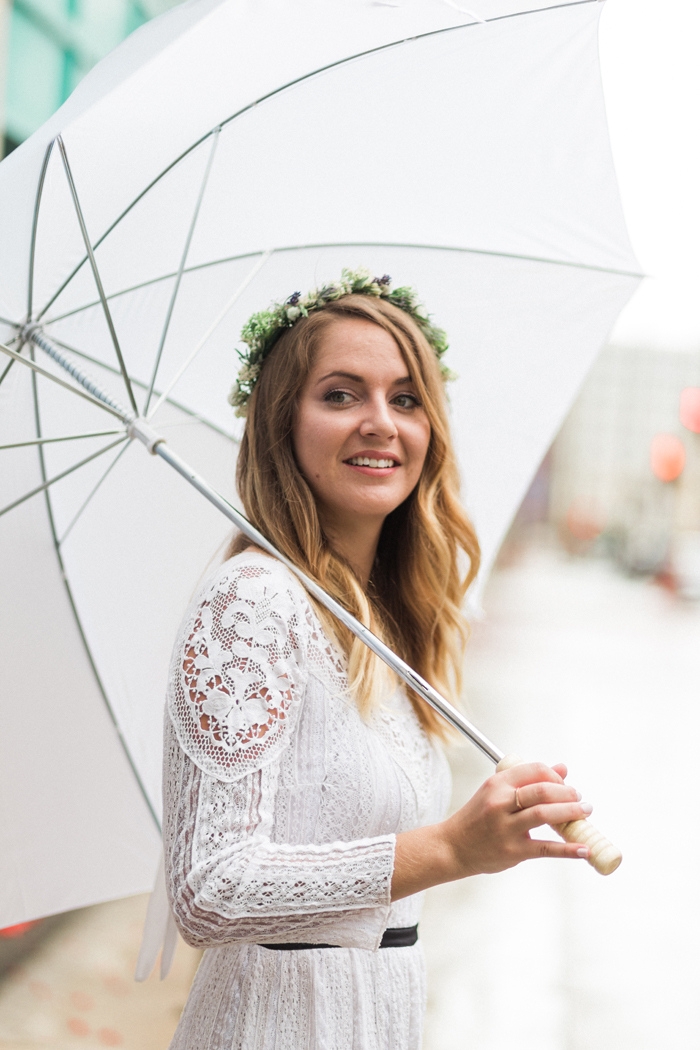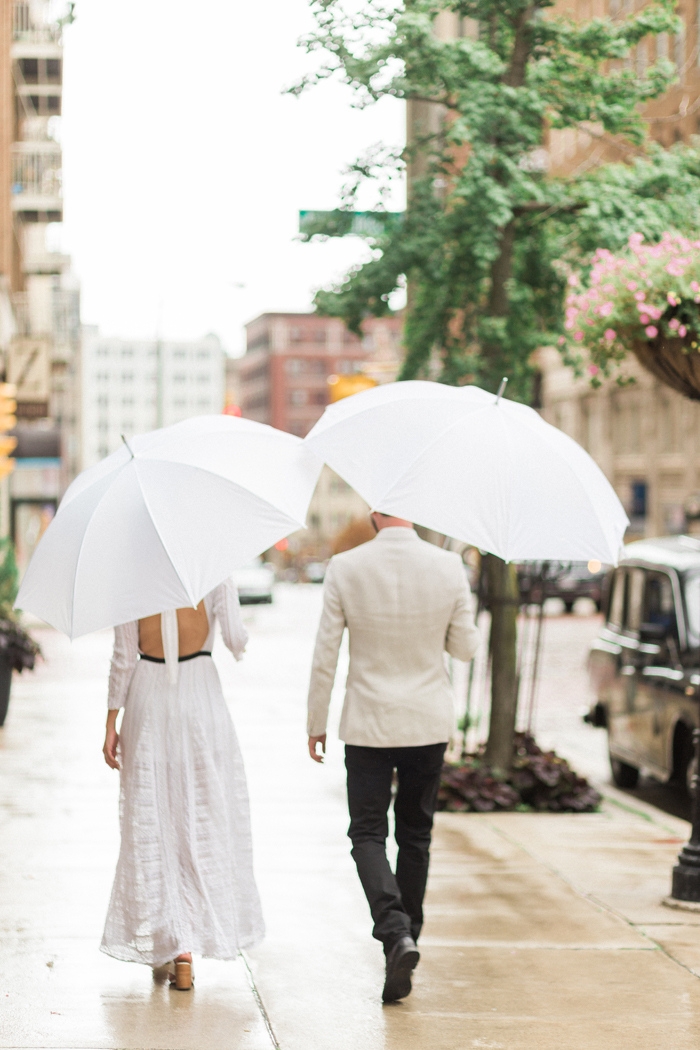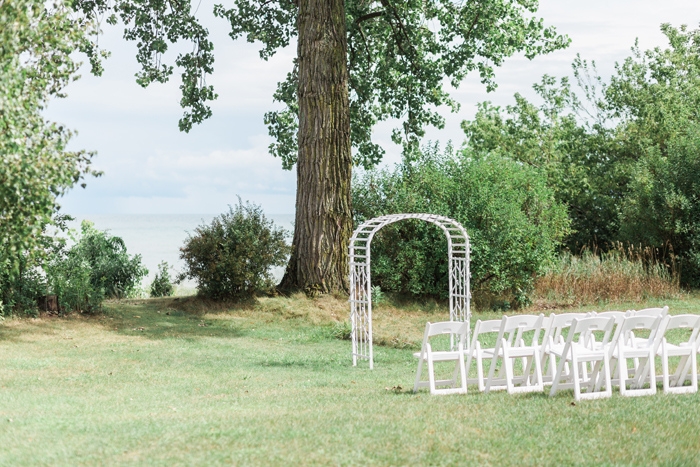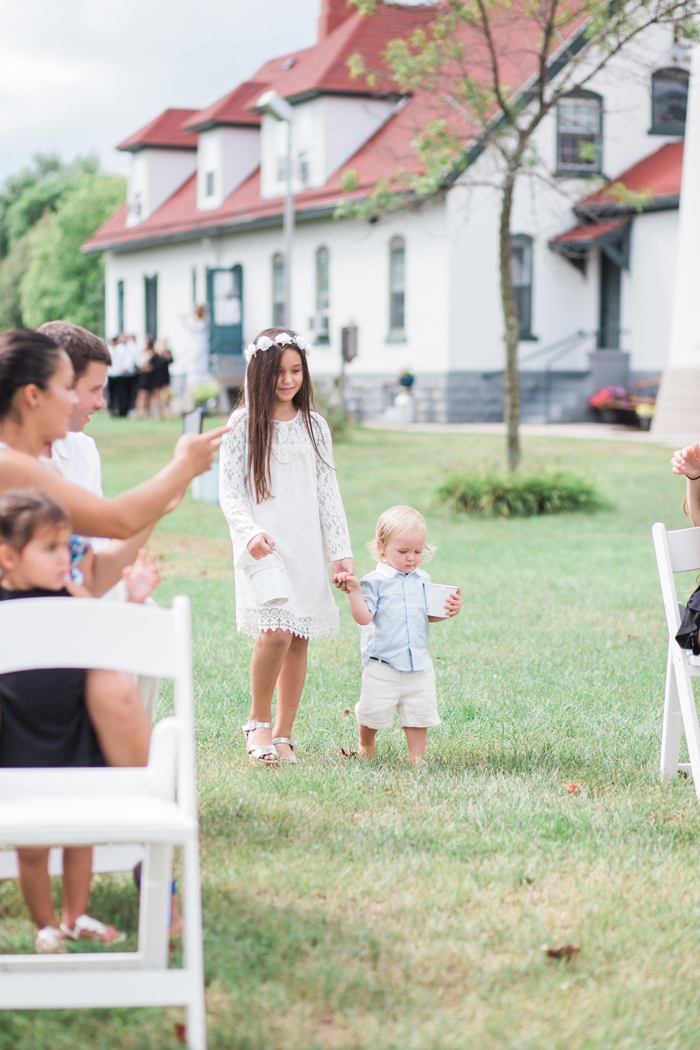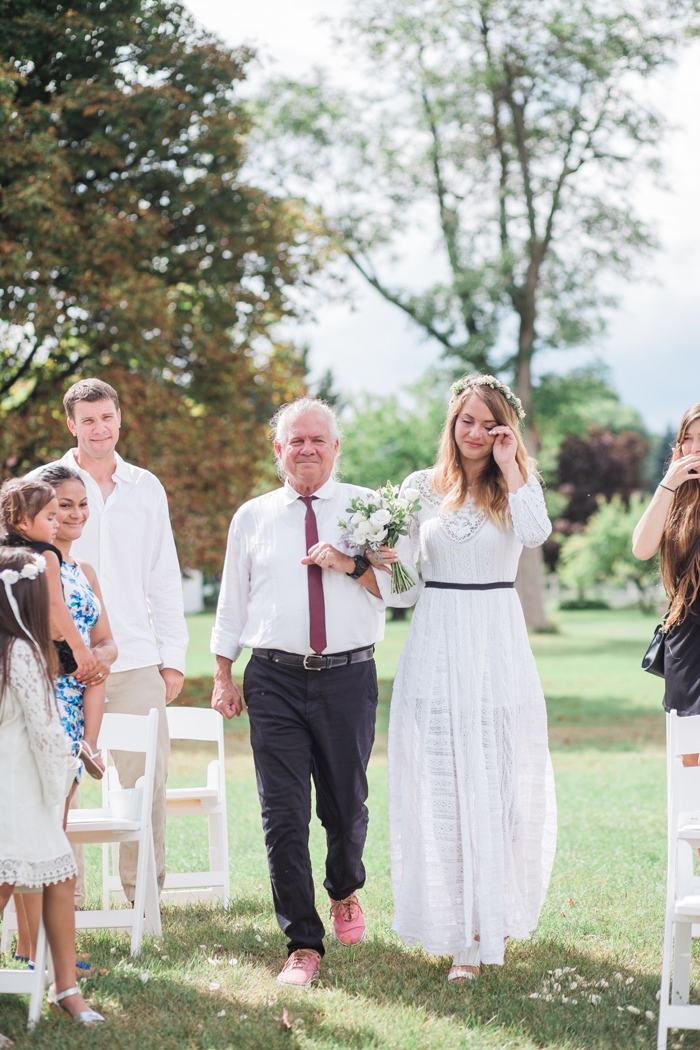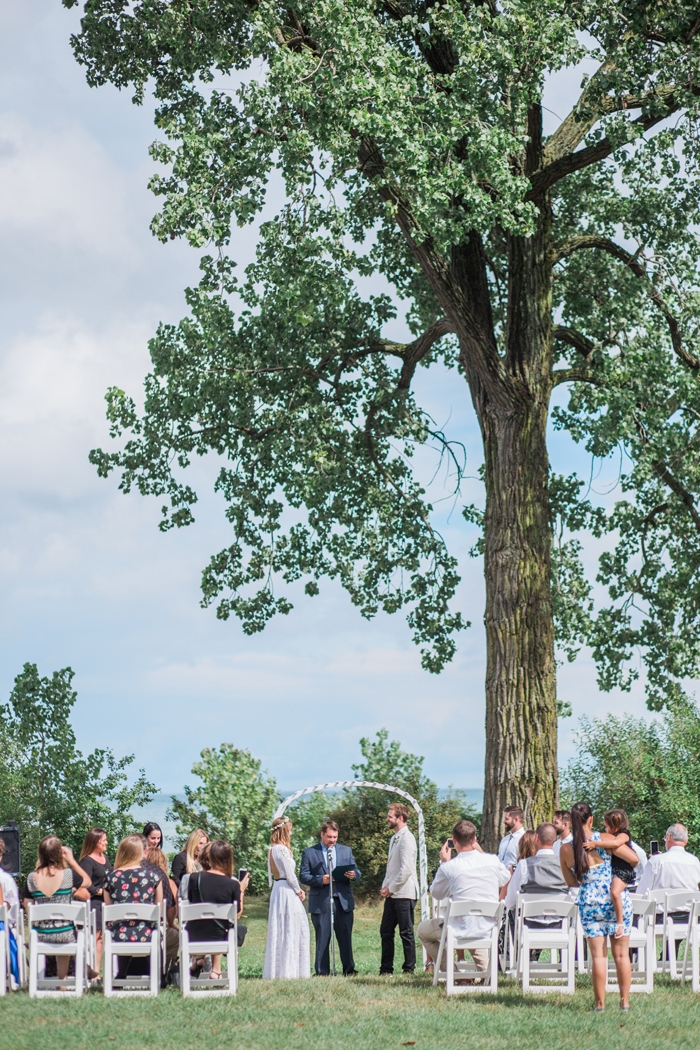 Did you have any 'issues' with the small guest list from friends and family? If so, how did you address them?
Again YES. Many of our friends were understanding and not upset, but just as many were very upset and needed to have some in depth conversations about why we decided to go the intimate route. By the end of it all, they saw our side and were (mostly) ok with it. My best friend, Marisa, refused to accept it and booked a trip from DC to Milwaukee anyway. She threatened to "hide in the bushes" so she could watch. I actually ended up REALLY needing her leading up to the big day and she (along with 2 other friends) set up and tore down our whole wedding for us. We could not have done it without them.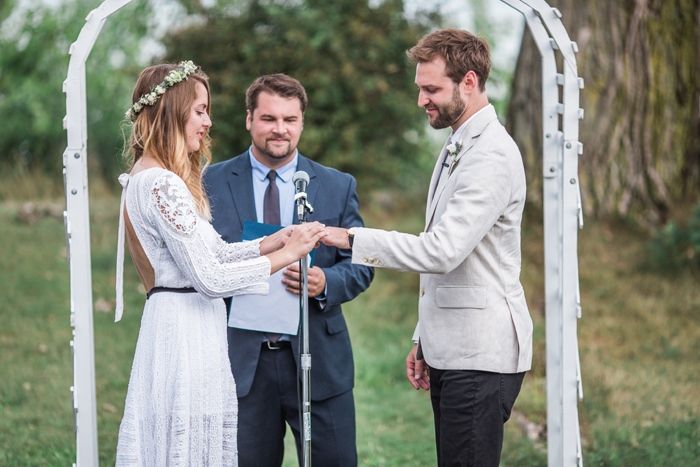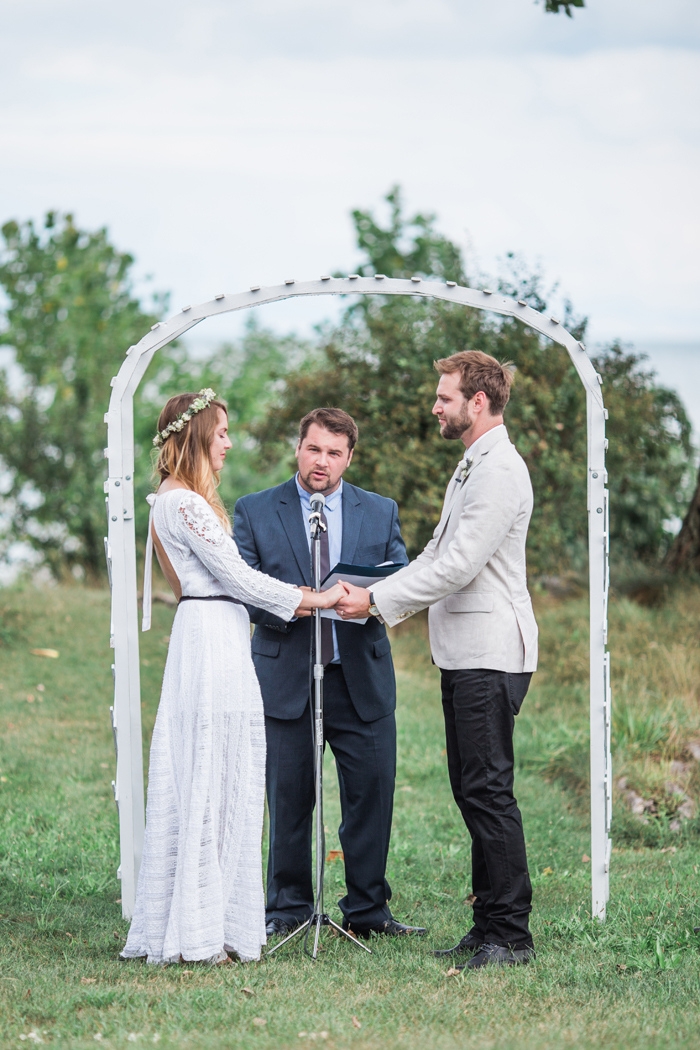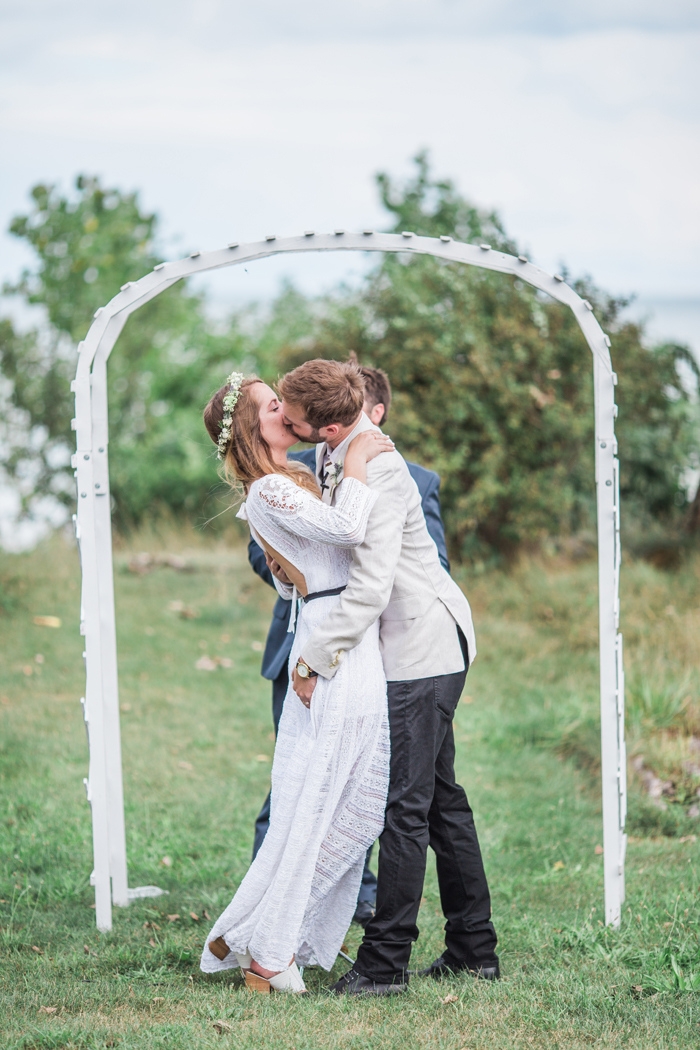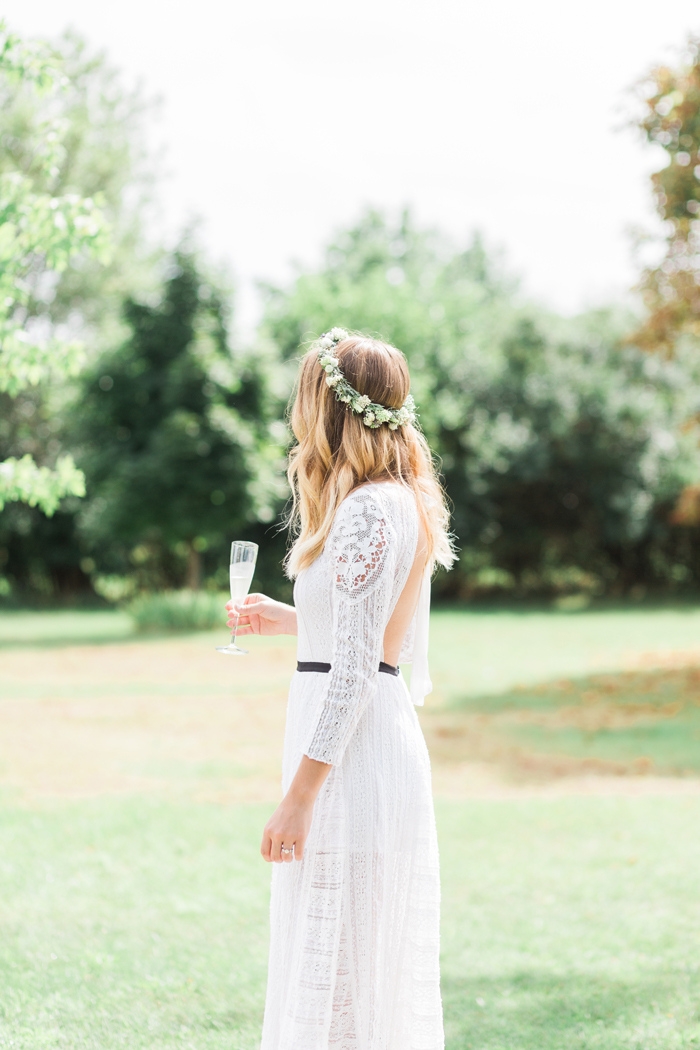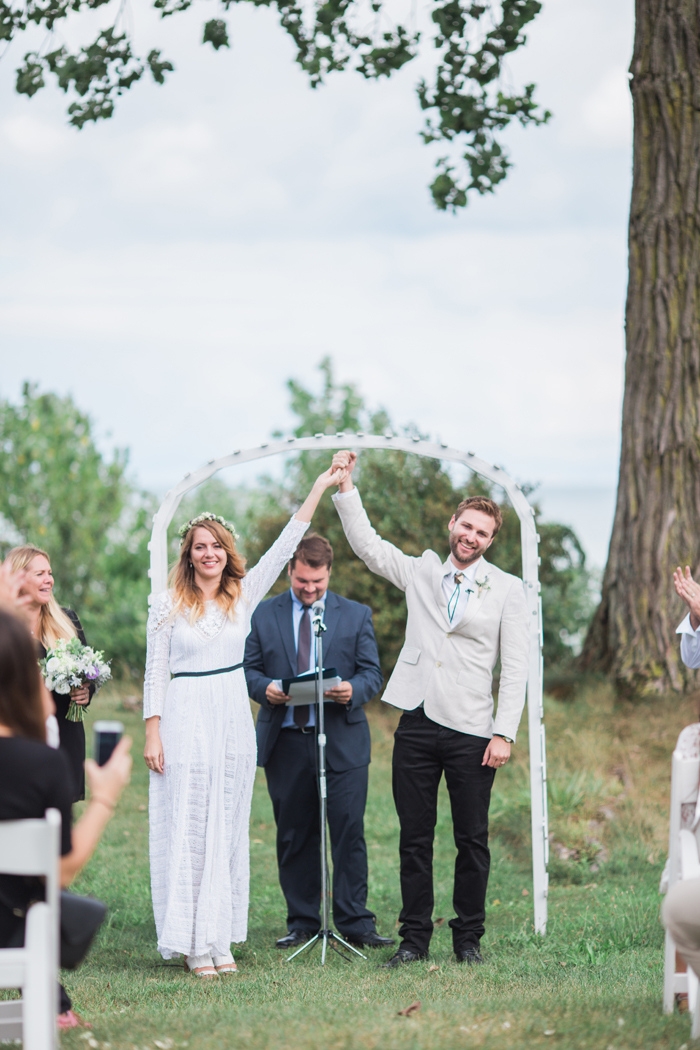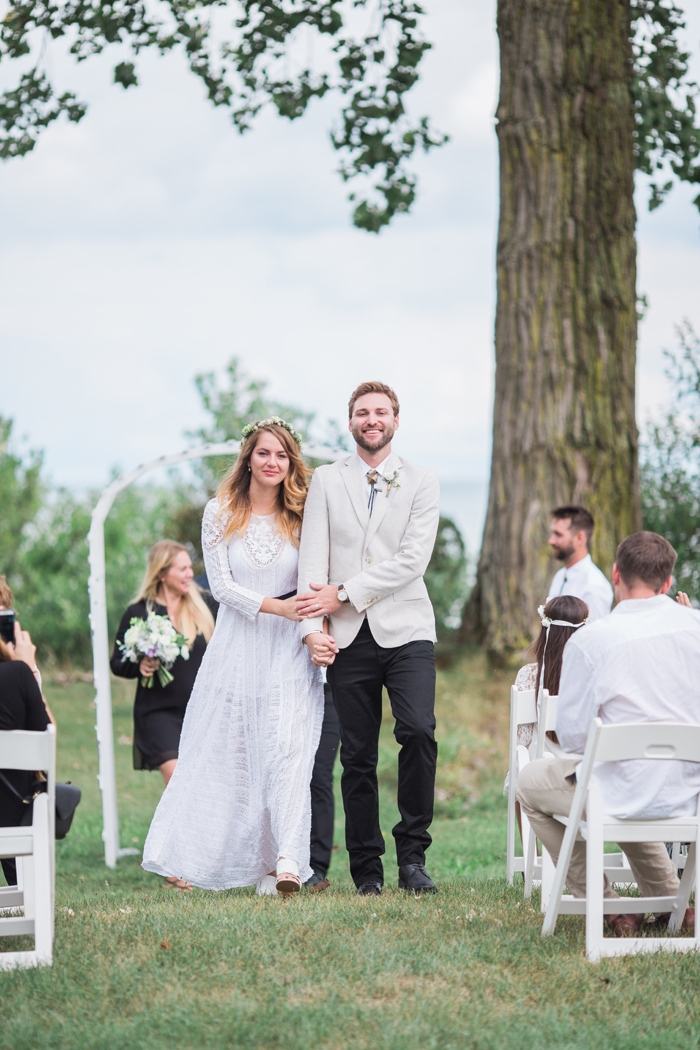 What were the highlights of the ceremony?
Looking out at our family and seeing the tears and emotions being matched by them. We were all balling our eyes out, it was so beautiful.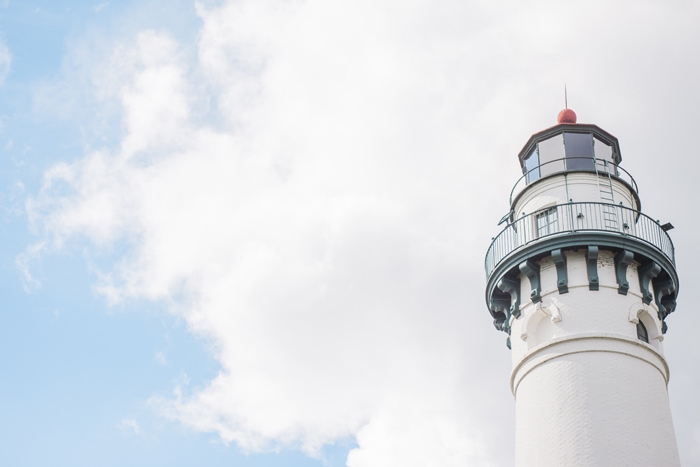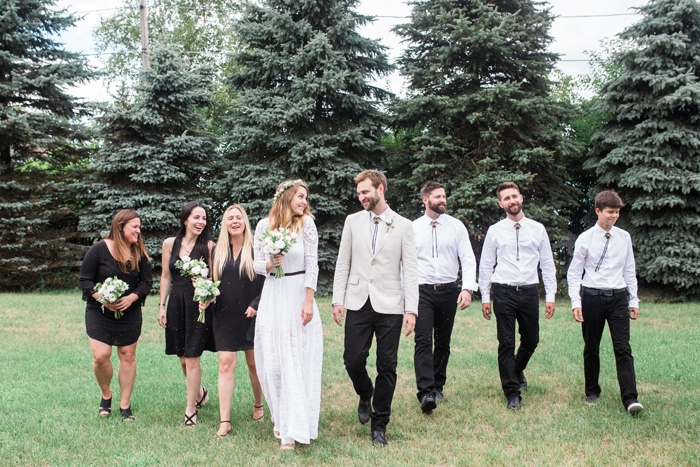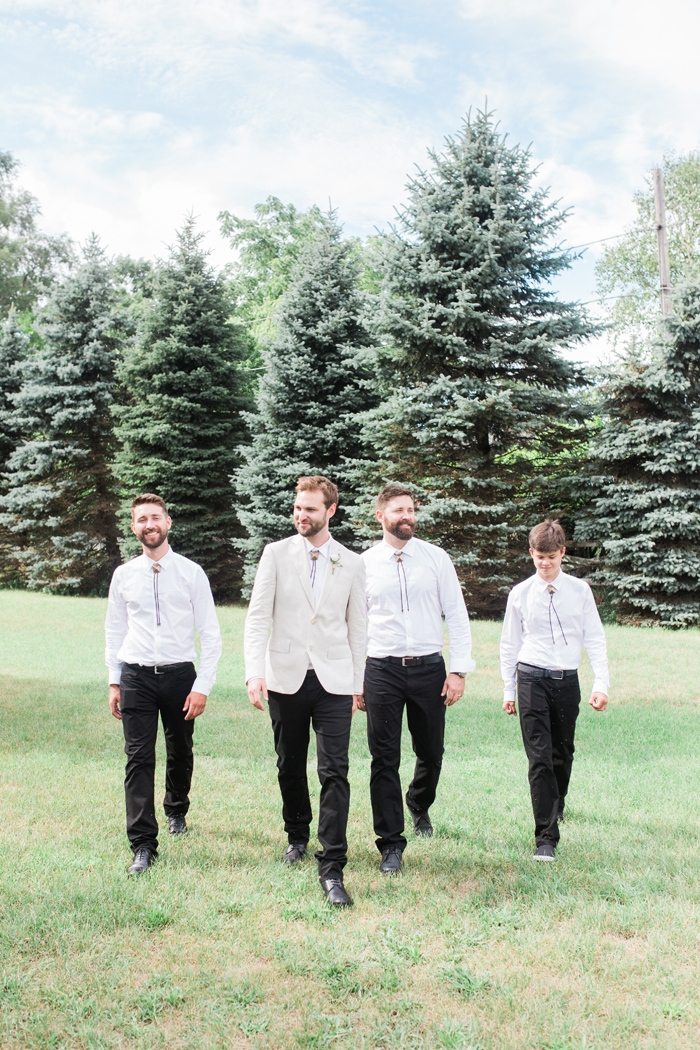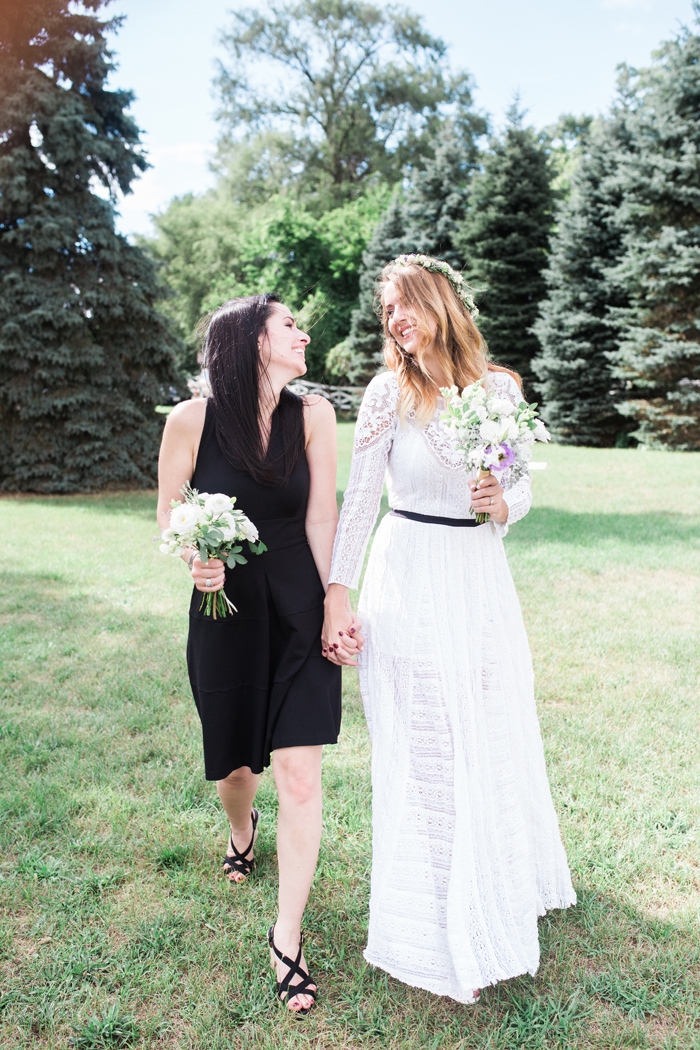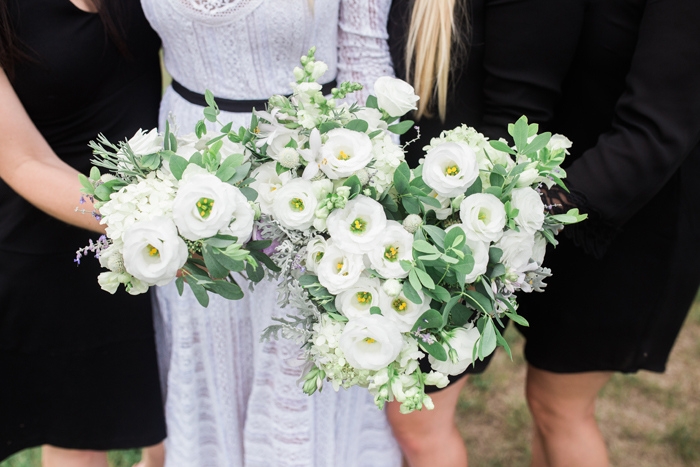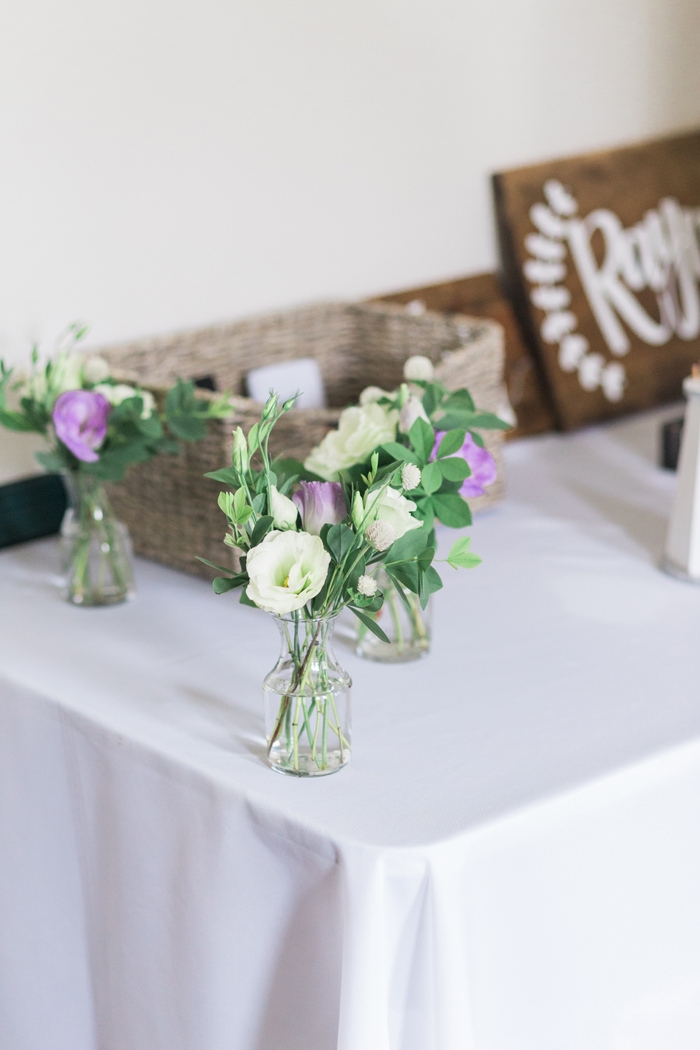 What were the highlights of the reception?
Hearing everyone's toasts. Our family is full of so much personality, each toast was so unique, funny, heartwarming and blissful.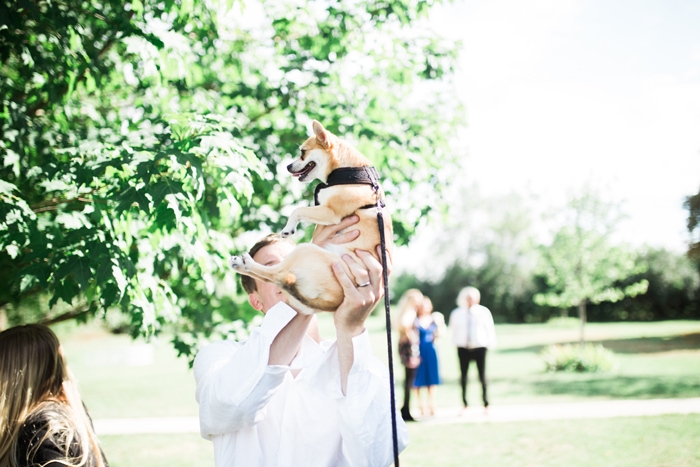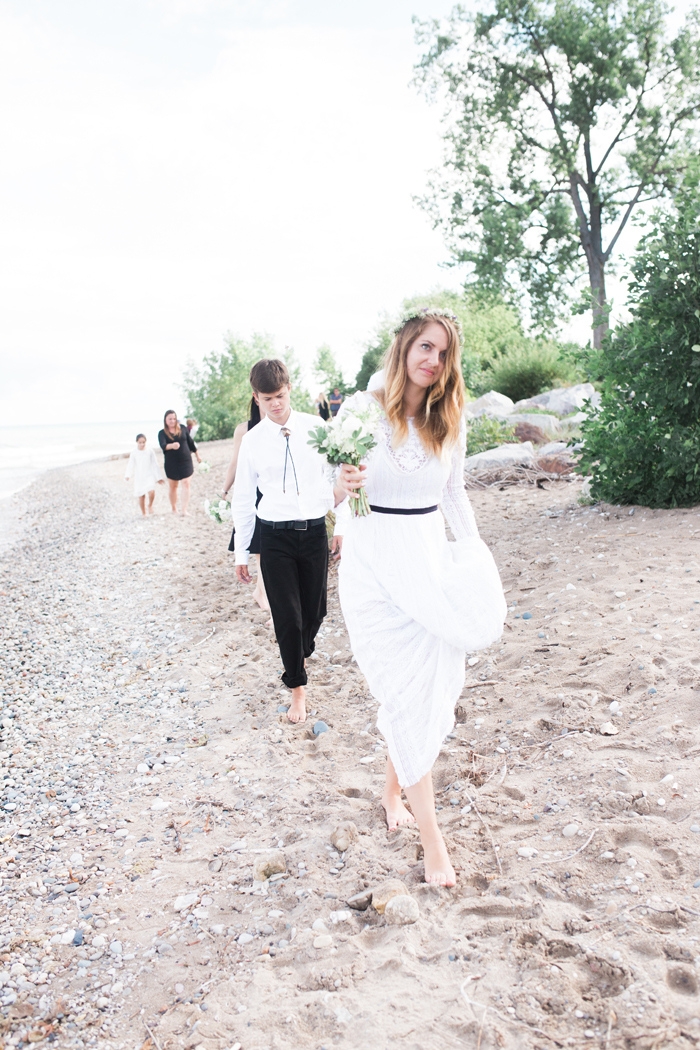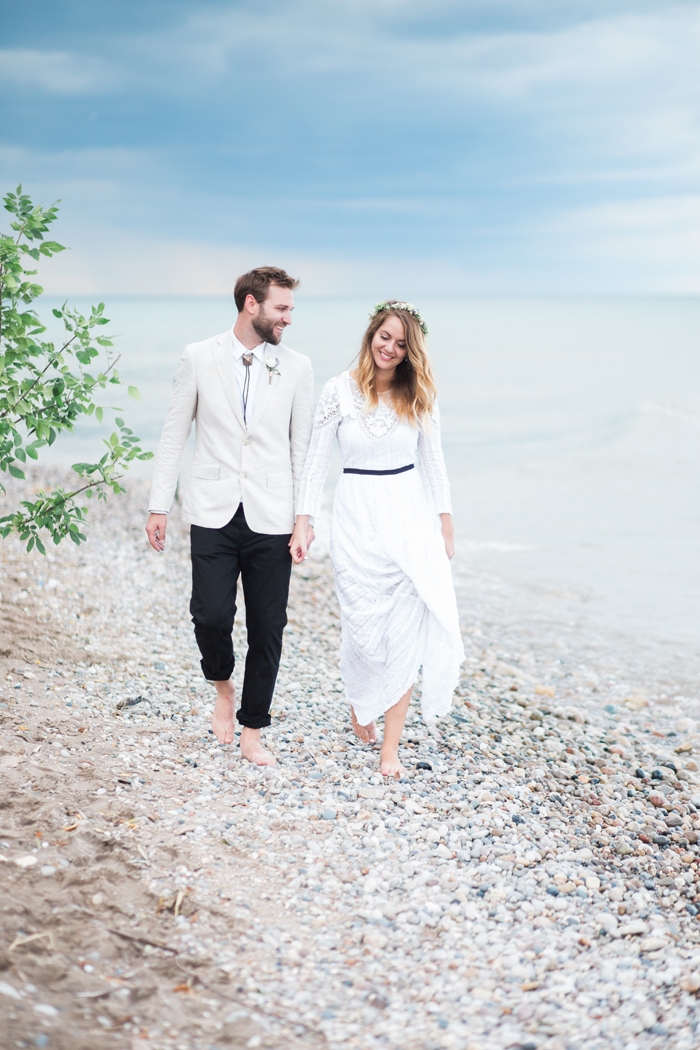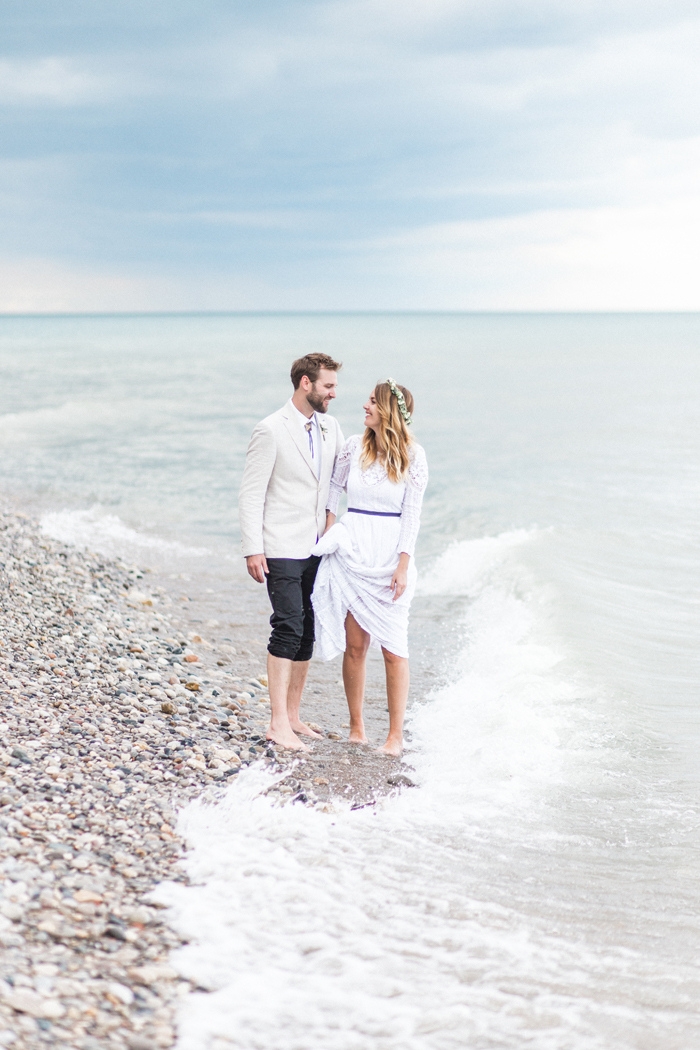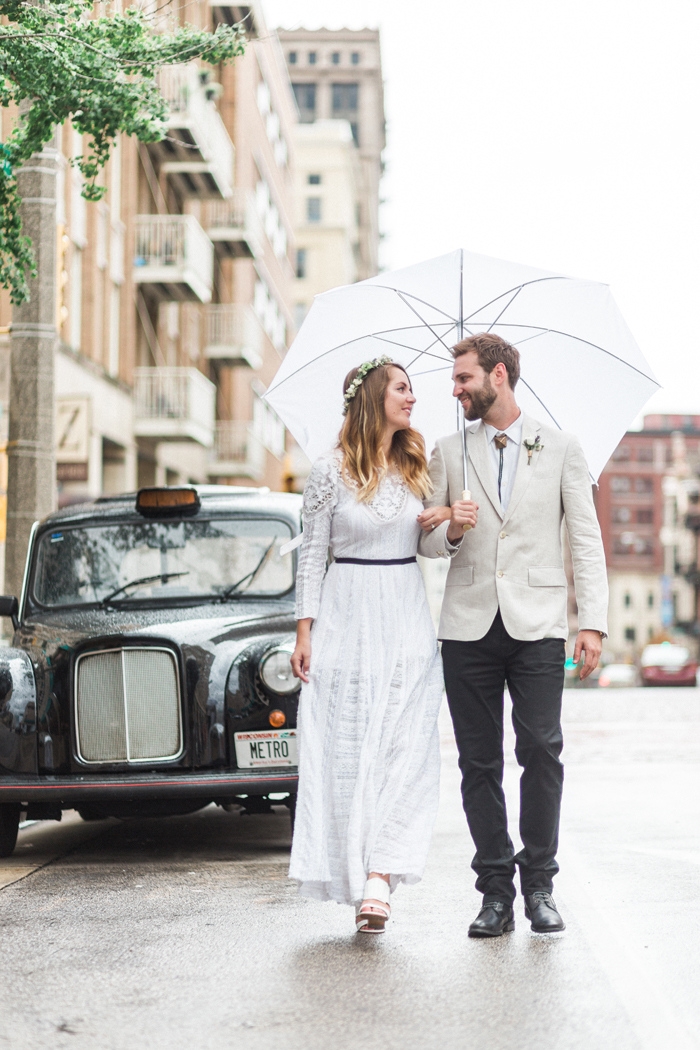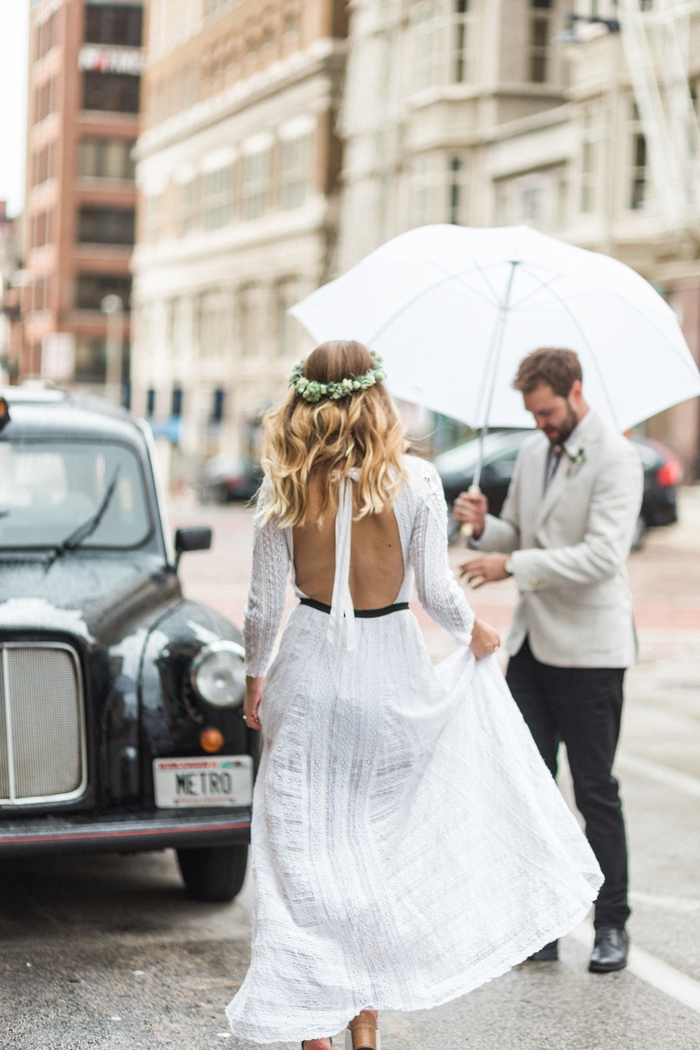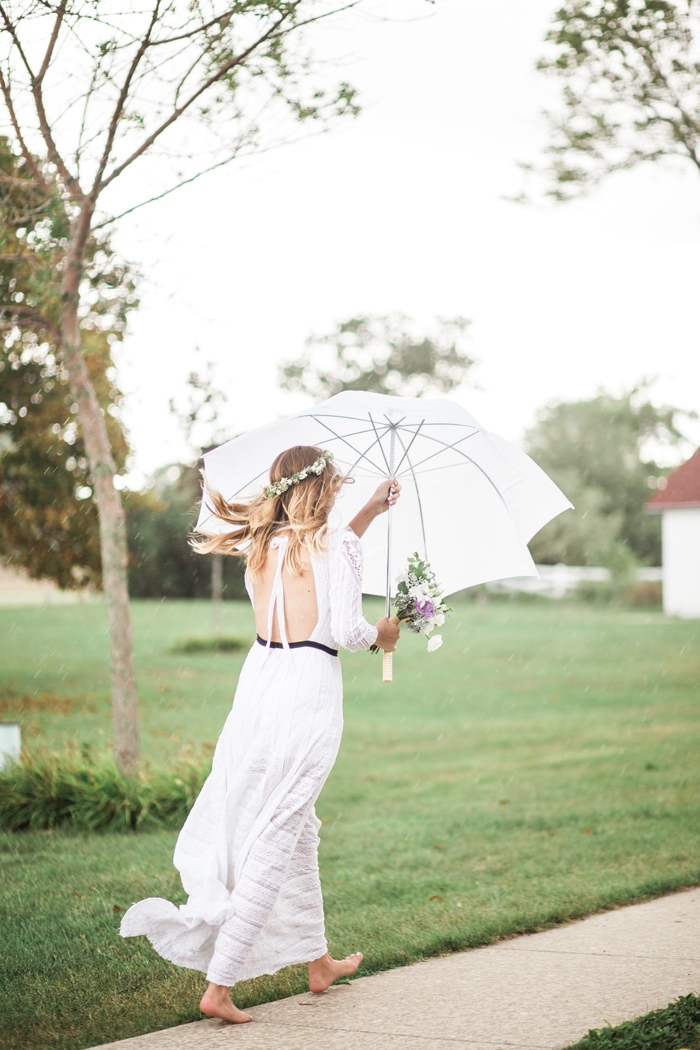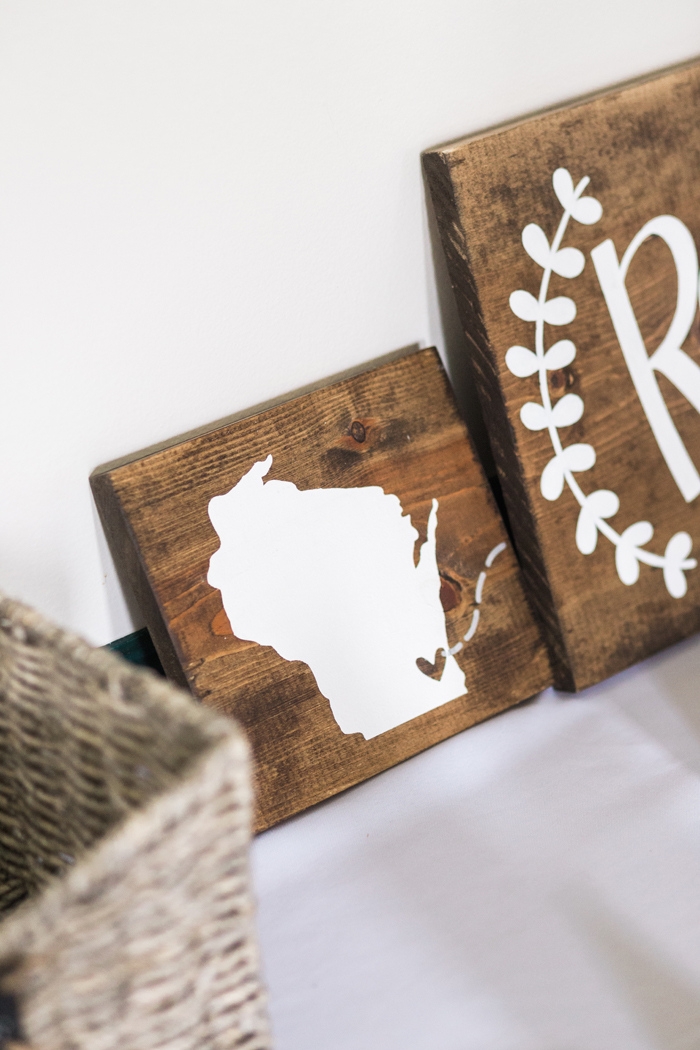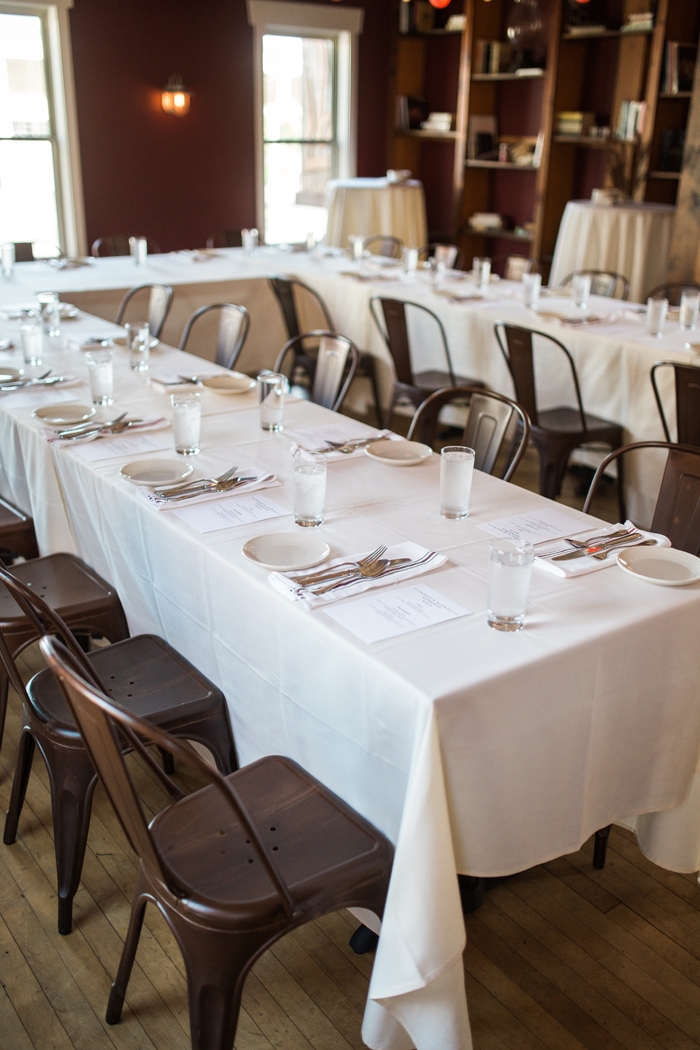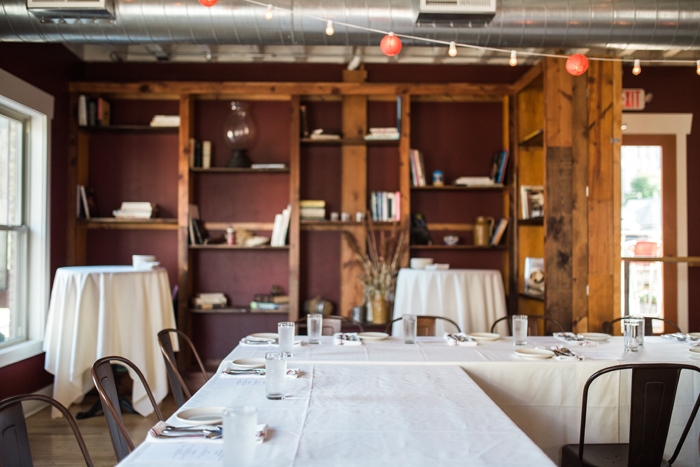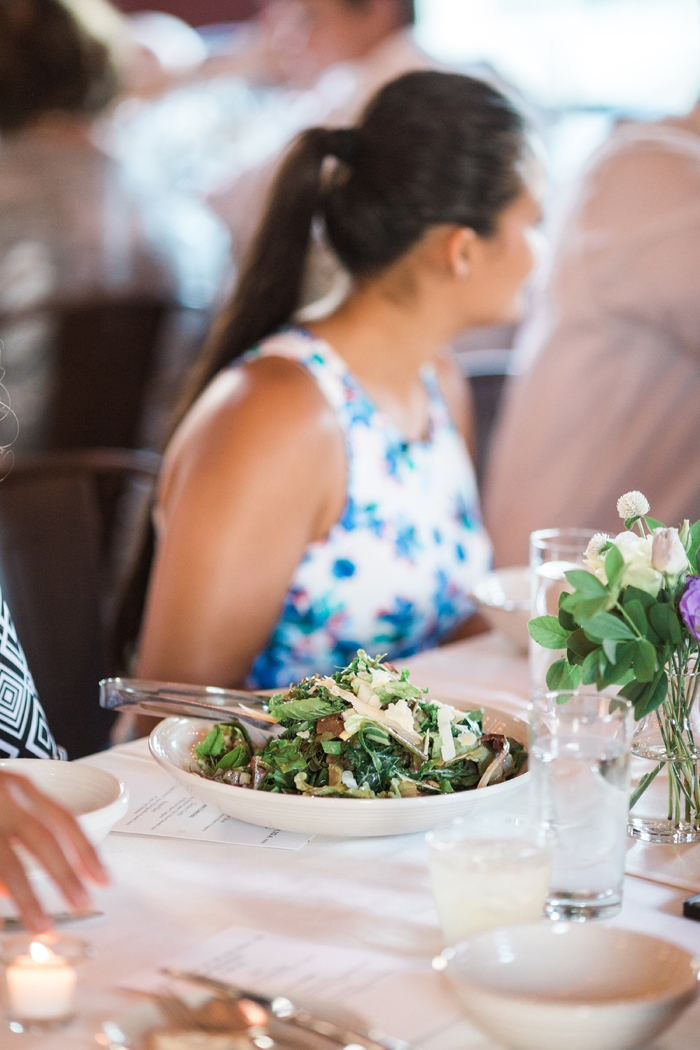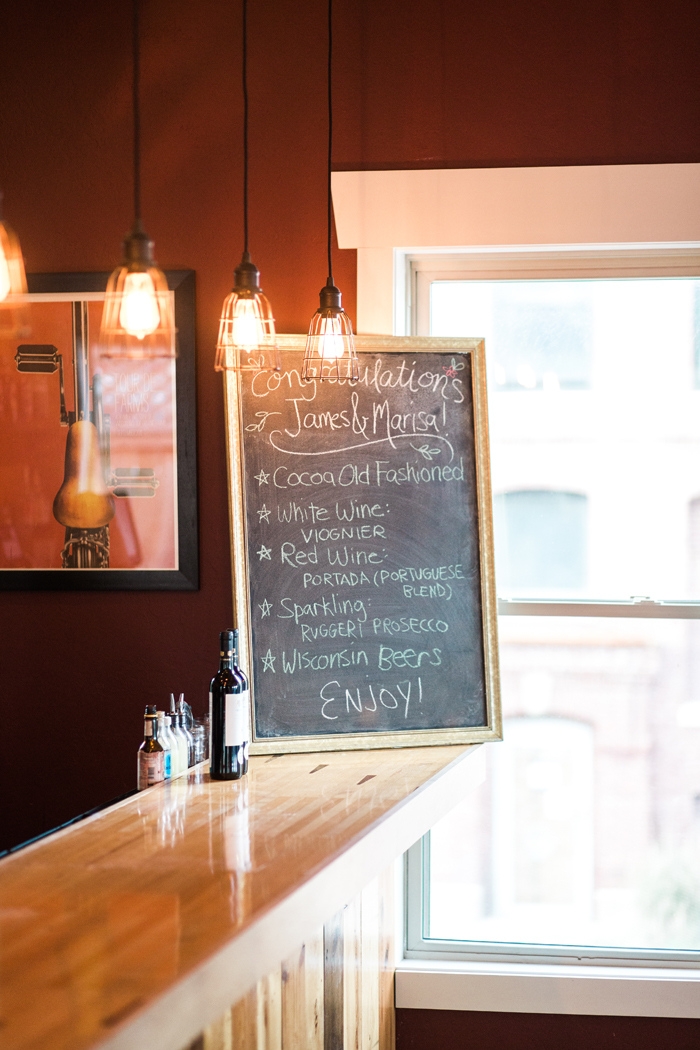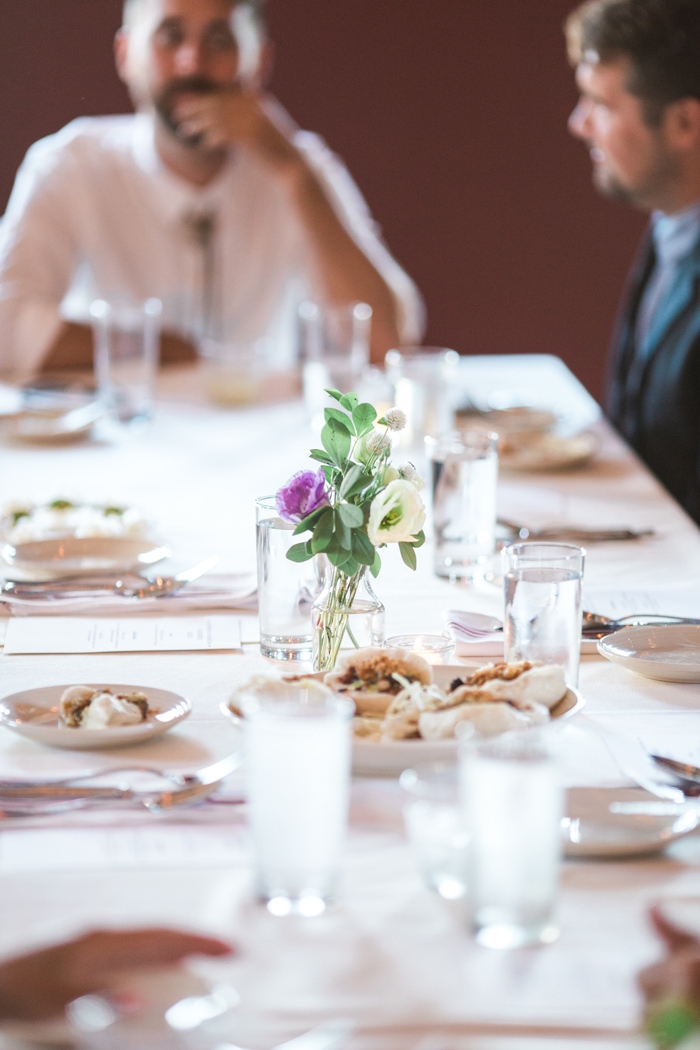 What was the best thing about having an intimate wedding?
 Being able to actually spend time with everyone who attended and getting to do everything our own way. We were not overwhelmed by trying to spend five minutes with each guest because we were with literally everyone the whole time.
Also, that I was able to see my husband and spend time with him throughout the day. We know that traditionally you are not supposed to see one another before the ceremony, but that was not going to work for us. It was our day and we wanted to spend it together. 😀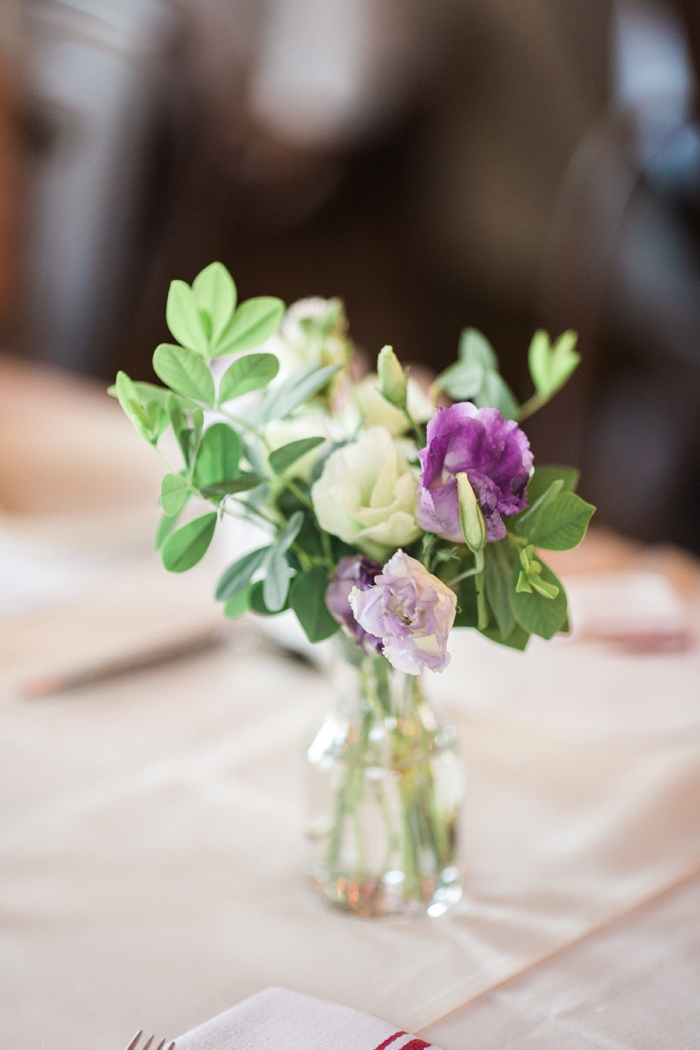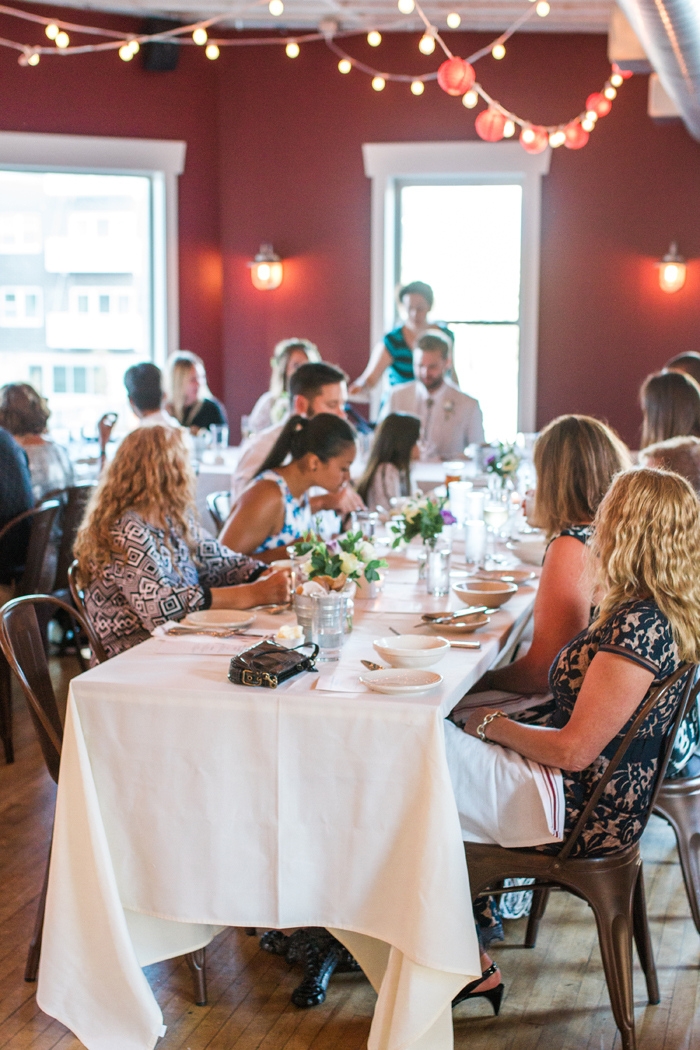 What advice do you have for couples who are considering an intimate wedding?
Get over the fact that you are never going to please everyone. One friend, who actually ended up officiating our wedding, said (before we asked him to officiate) that we were being selfish to not invite any friends or extended family to the wedding. He said a wedding is for everyone to celebrate you. Jim and I felt the exact opposite. This was going to be OUR big day to celebrate our love for each other, we didn't want to let anyone tell us otherwise. We had to make a lot of very tough decisions but in the end we were so happy that we decided to have a an intimate wedding. It was exactly what we wanted.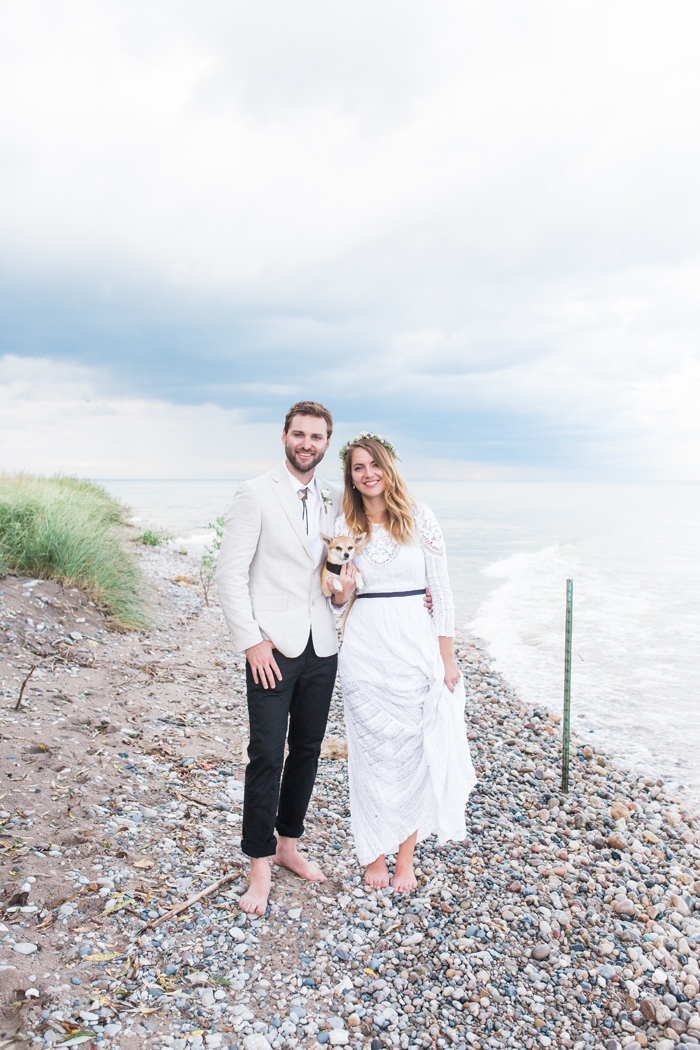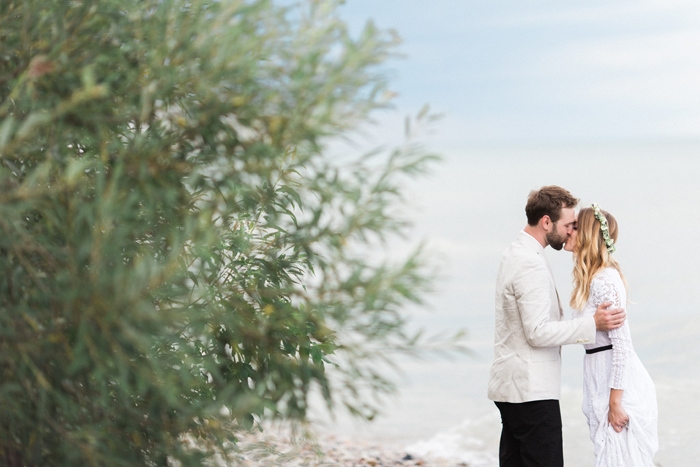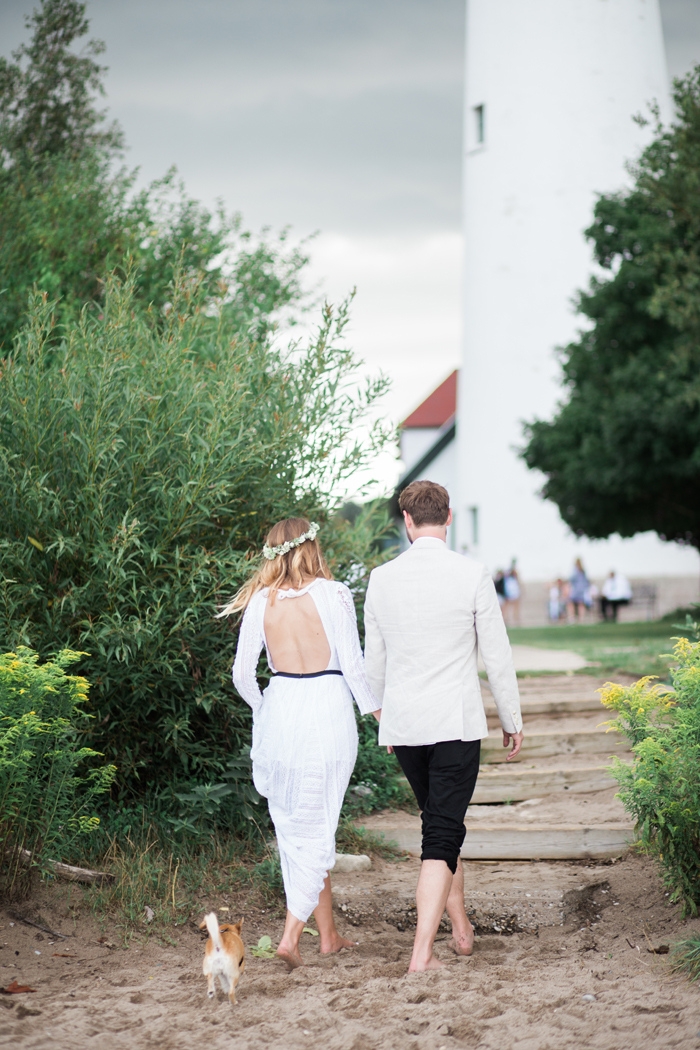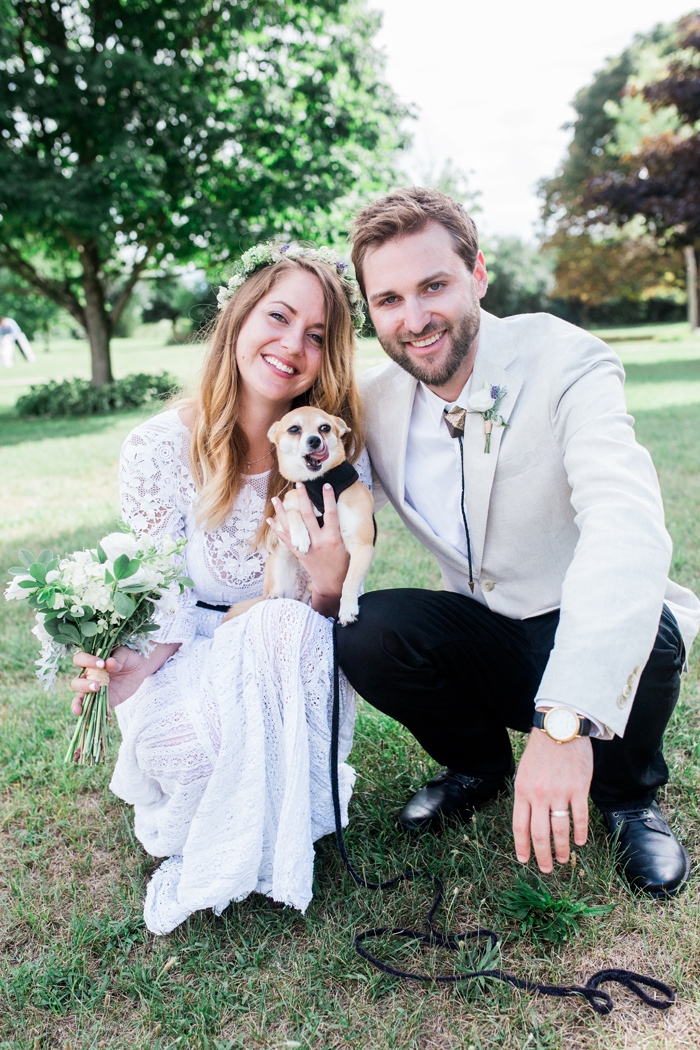 Vendors:
Prep: Hotel Metro
Ceremony: Wind Point Lighthouse
Reception: Braise – http://www.braiselocalfood.com/
Photographer/Videographer: Twin Lens Weddings by Georgia and Sarah
Dress: Free People
Flowers: Wood Violet Milwaukee
Rentals: General Rental – Racine
Hair and Makeup: DIYed by the bride
Save
Save
Save
Save
Save
Save