Today, we have a gorgeous, heartfelt wedding in the Tuscan countryside. This wedding might just have you pining for your own intimate wedding in Tuscany!
Rachel and Joseph said their I do's in San Gimignano's town hall, followed by a dazzling reception at  Casale Celli, a romantic Italian villa set amidst the untamed splendor of the Tuscan countryside. The perfect location for an intimate wedding, its outdoor reception area is surrounded by a mass of creeping bush pink roses and picturesque views of what is some of the most stunning natural scenery in Europe.
Here's what wedding planners The Tuscan Wedding had to say about the day:
The wedding party gathered along two tables set with hand-made adornments, their chairs gracefully wrapped with foliage from the Tuscan countryside. They dined on traditional Italian cuisine and after the wedding cake had been served sparklers were lit and a wish made for the happy couple's future. A wonderful end to a simply magical day to mark the beginning of the journey into a fulfilling marriage for Rachel and Joseph, who both agree that their decision to have an intimate wedding in Italy was the best choice they have ever made.
Kudos to Stefanie Kapra from Stefanie Kapra Photo for capturing this day so beautifully!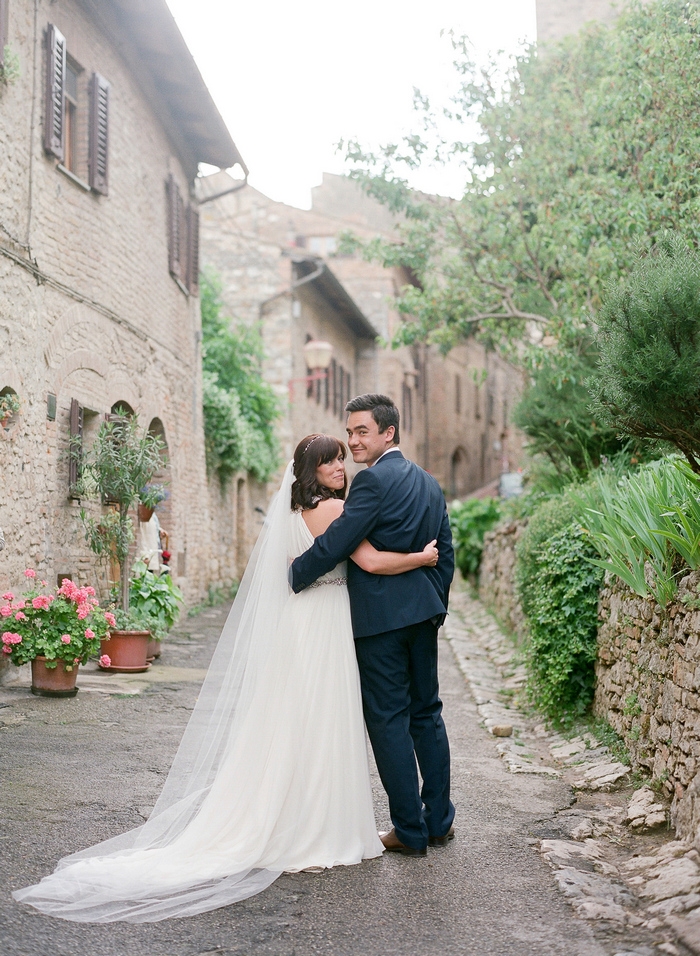 Rachel, 33 & Joseph, 28
Location: Florence, Italy
Wedding Date: May 21, 2015
Number of Guests: 60
Wedding Cost: $54,700 USD
Wedding Ceremony Location: San Gimignano (Siena) Town Hall
Wedding Reception Location: Casale Celli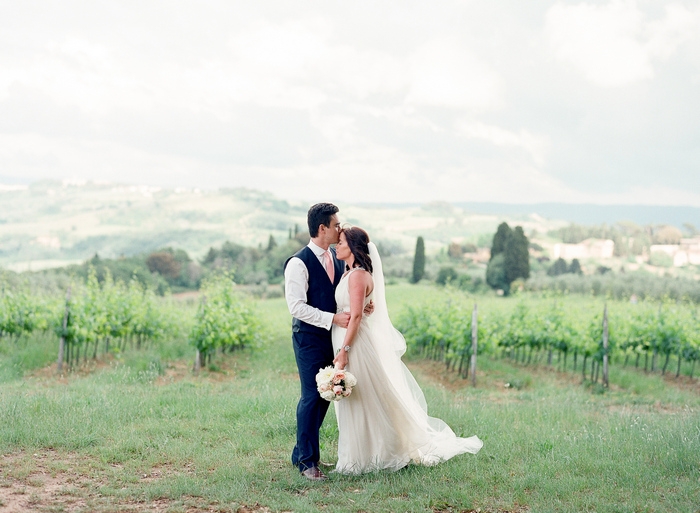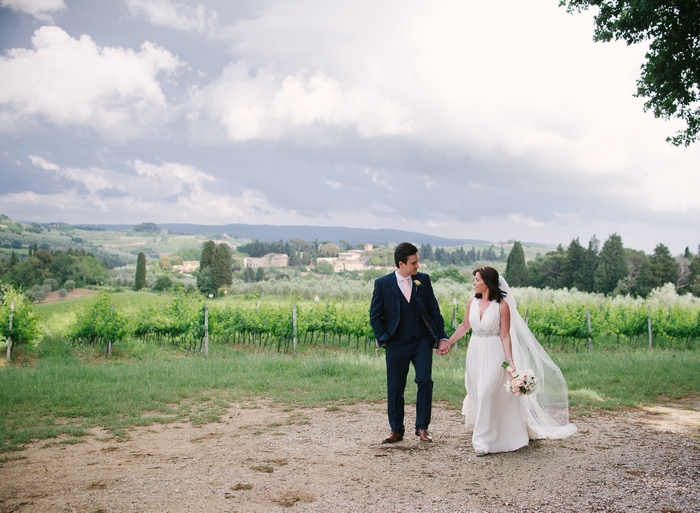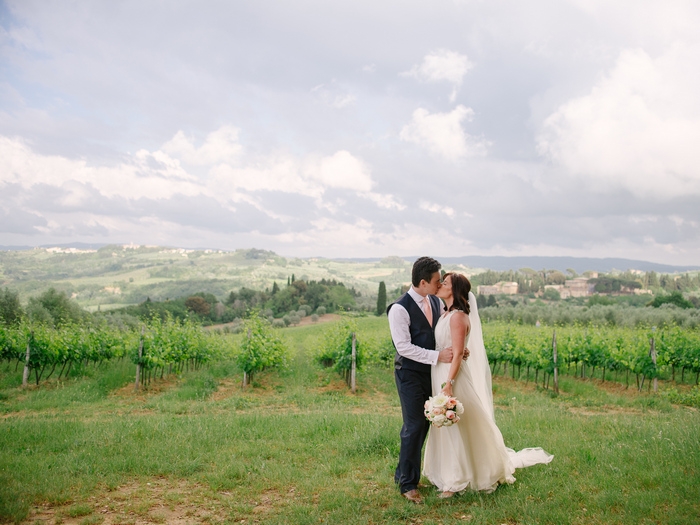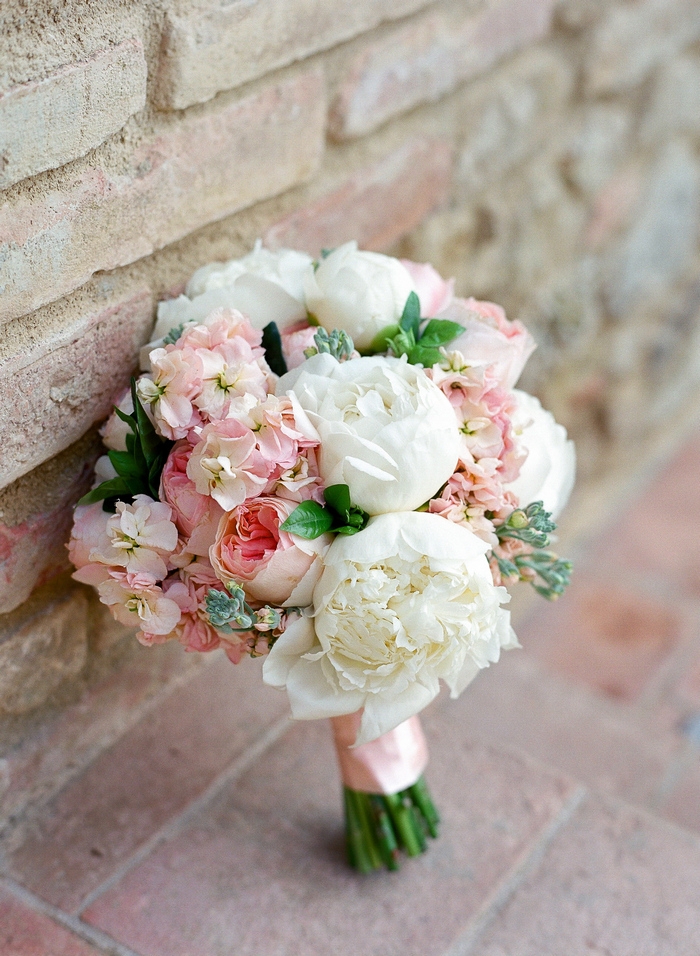 Why did you have an intimate wedding?
Joseph and I have family living all over the world and we wanted the people who are most important to us at our wedding. We decided that Italy which has always been a special place for us should be the location for our wedding as it is mutual territory as well as being a beautiful place. Also we both agreed that smaller weddings feel more personal and we would rather celebrate with those we love the most and have more time with them on our special day than having too many guests to entertain.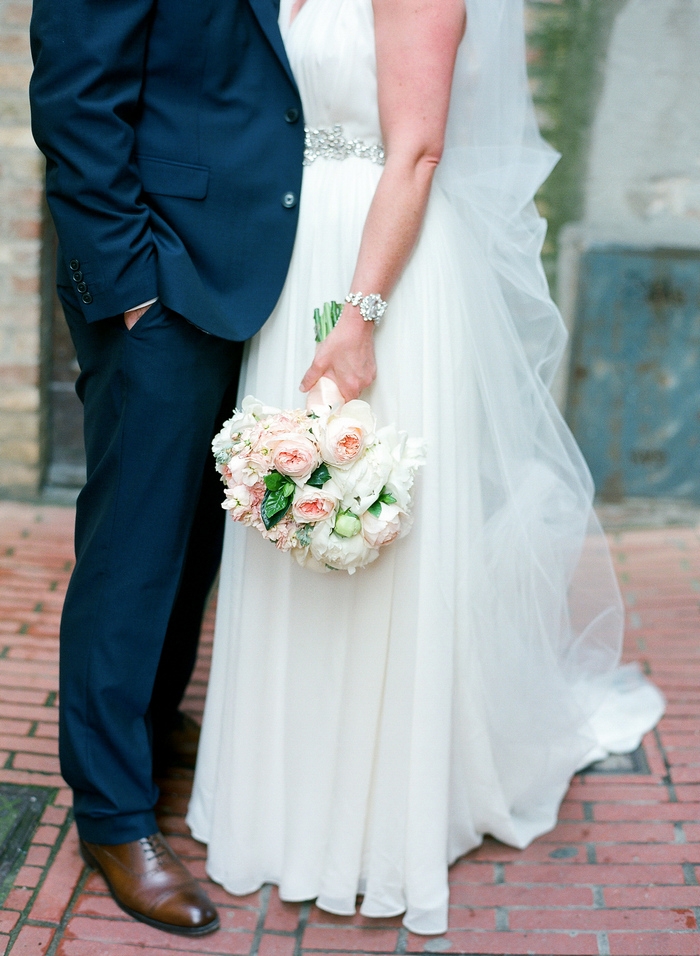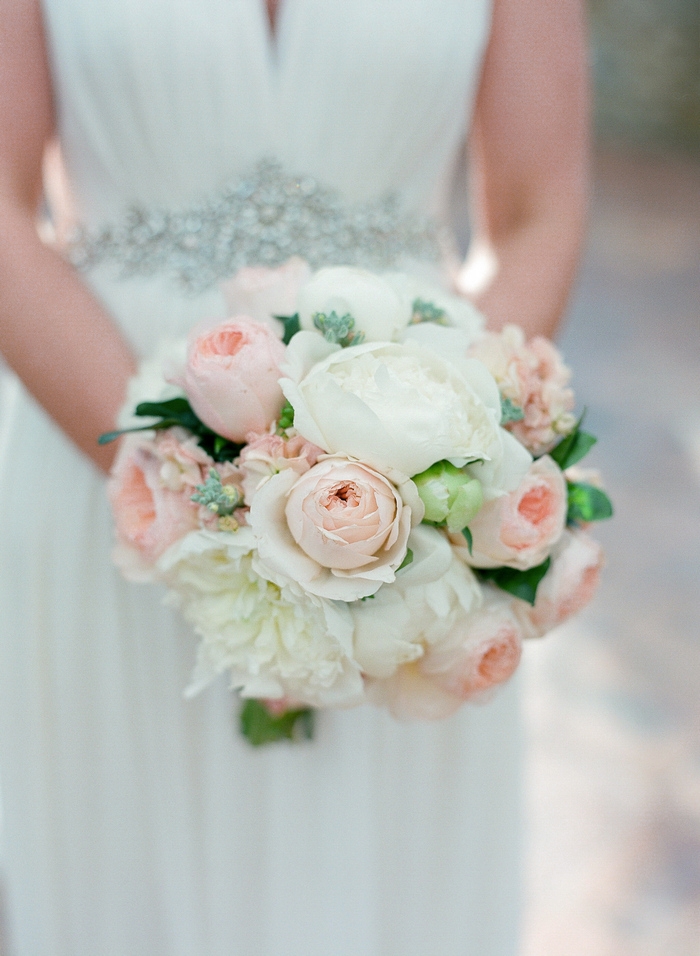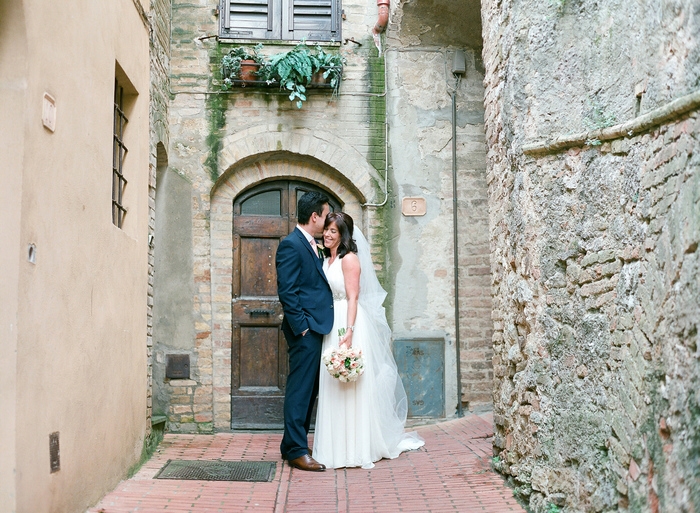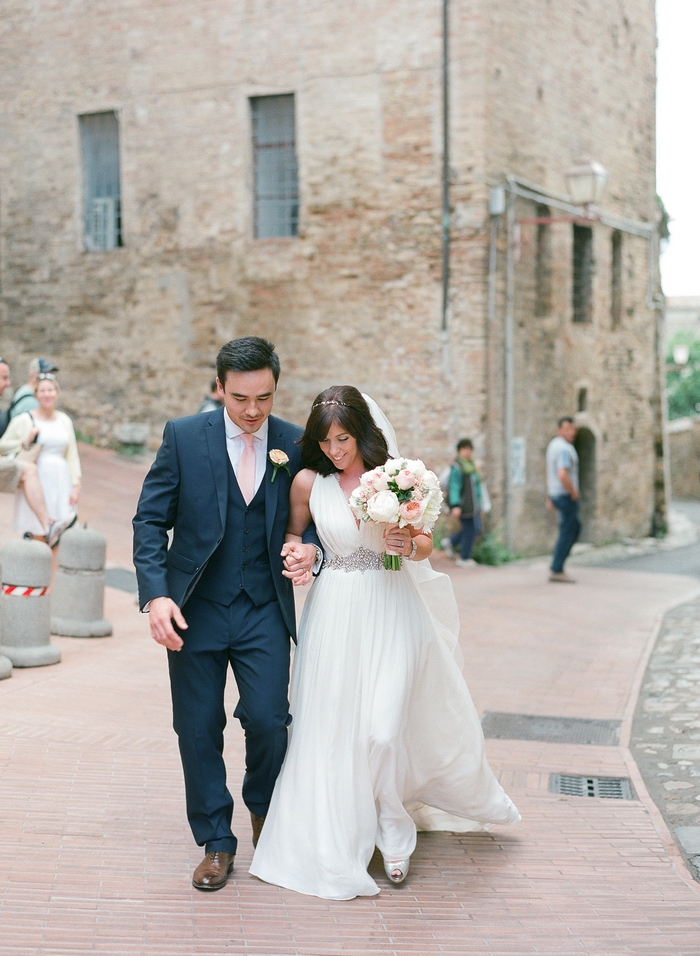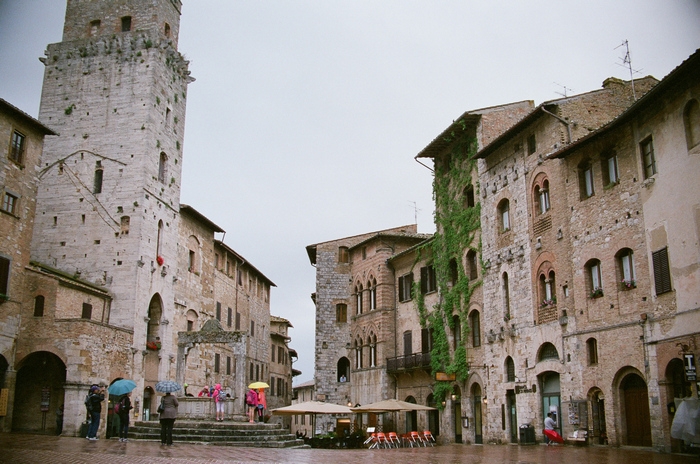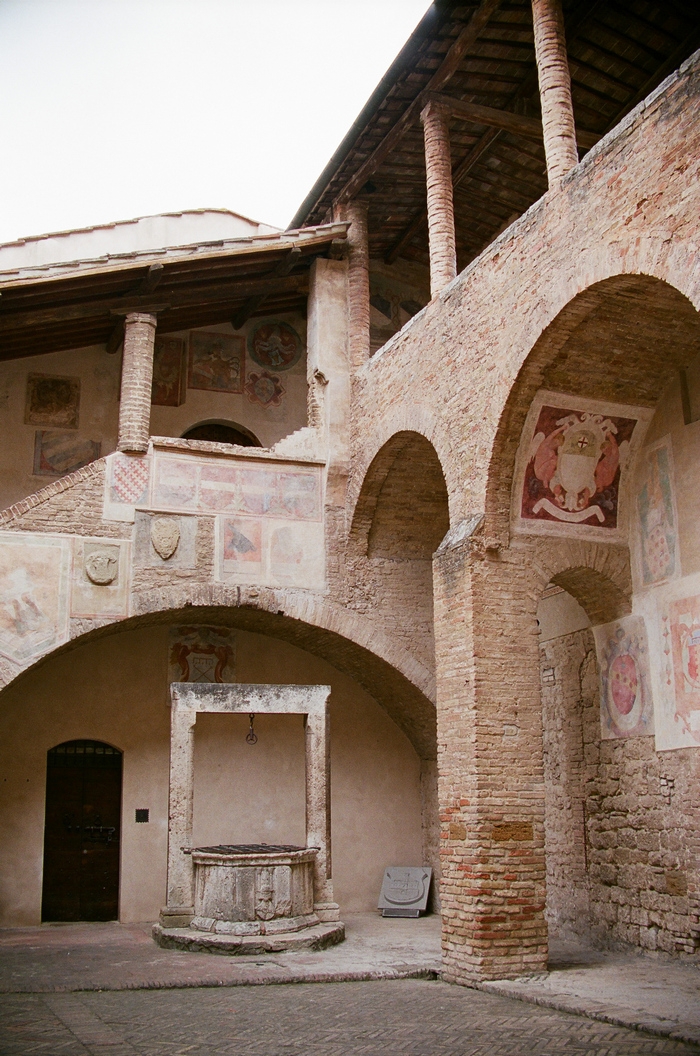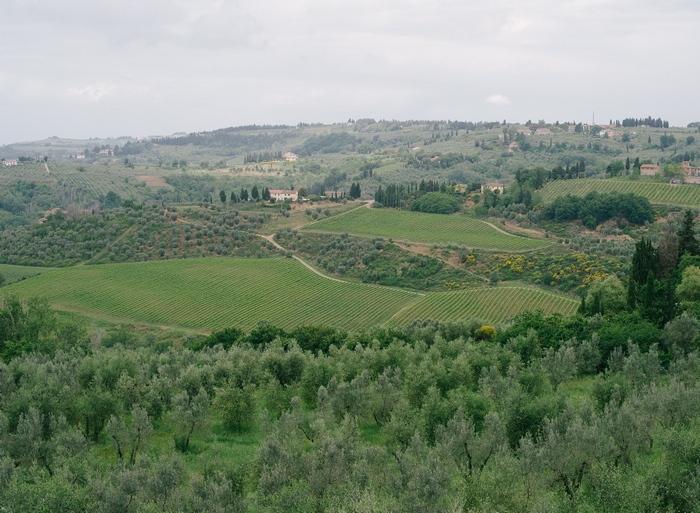 What are some the challenges that you faced planning an intimate wedding?
Because we planned a destination wedding it was a challenge deciding on a date that suited our guests as they all had to travel to be there. Our wedding planner Daniela however helped us to organise things and luckily because of her help sorting out flights and accommodation for them was made a much easier task!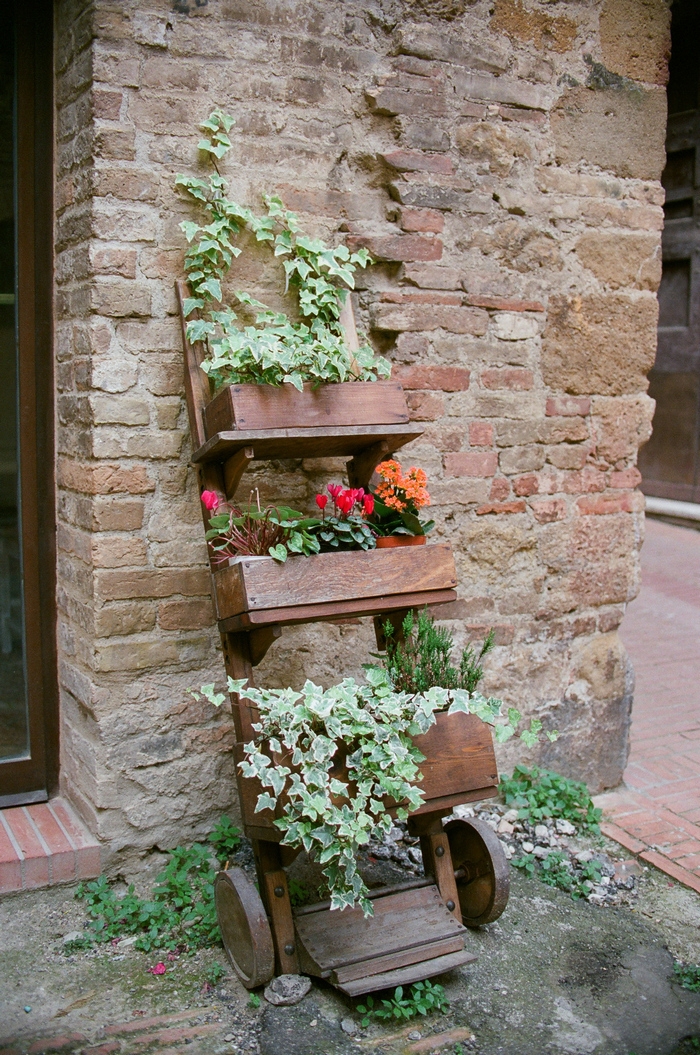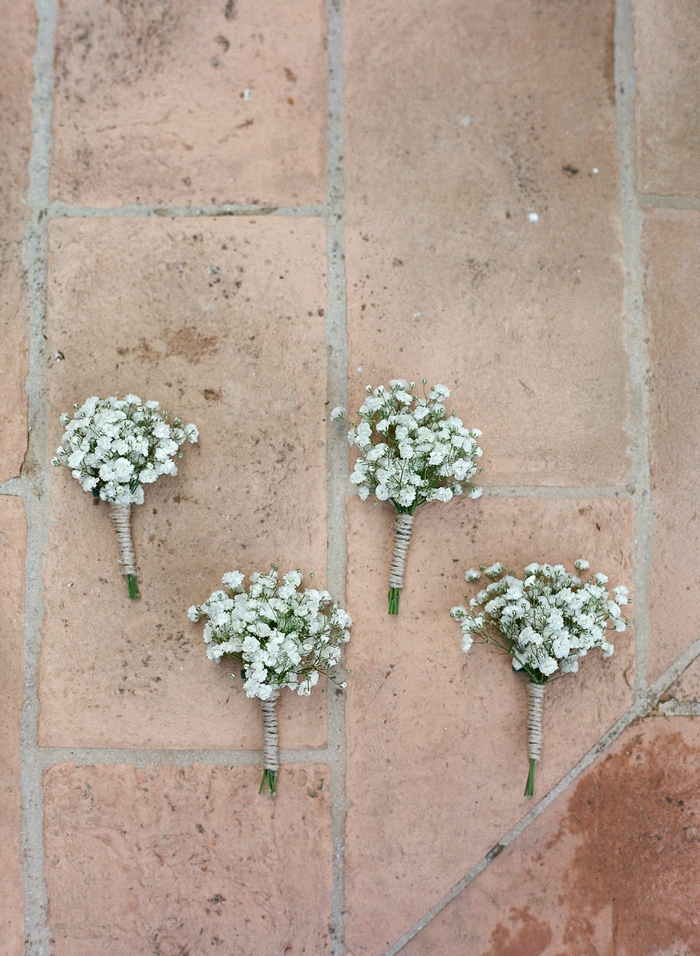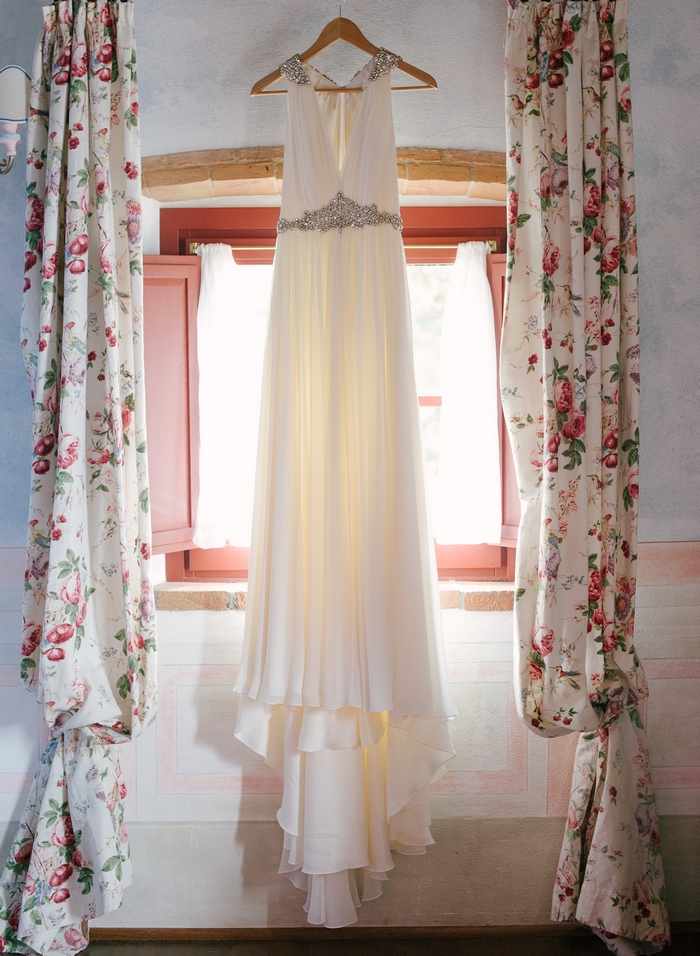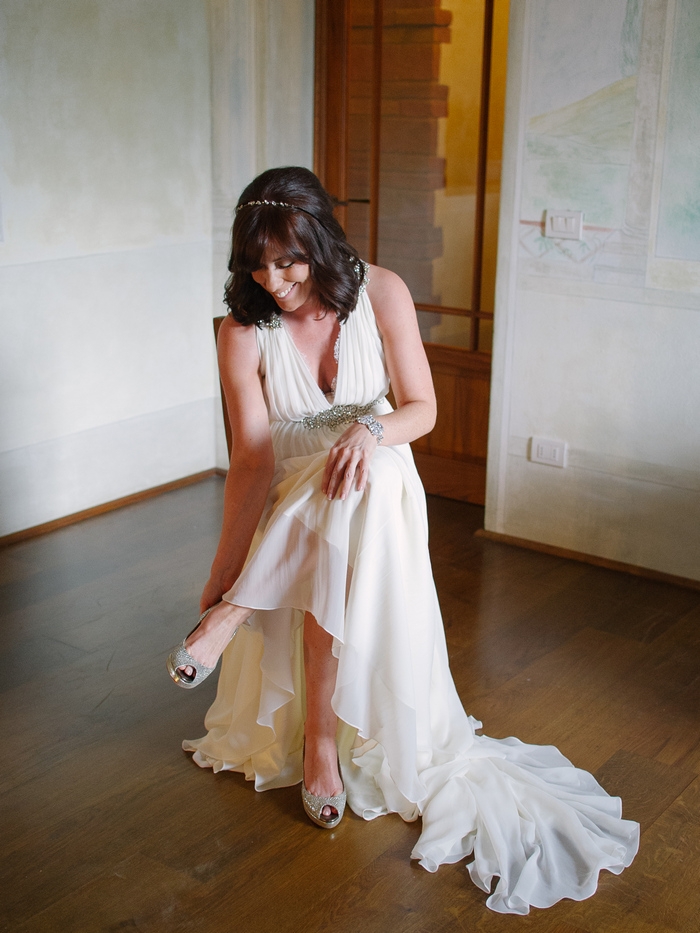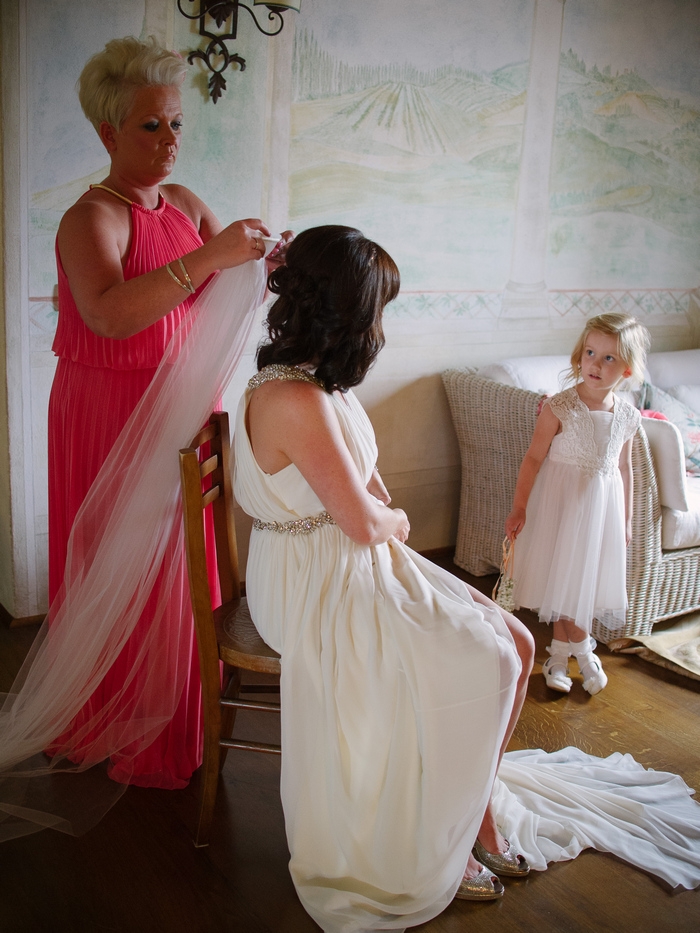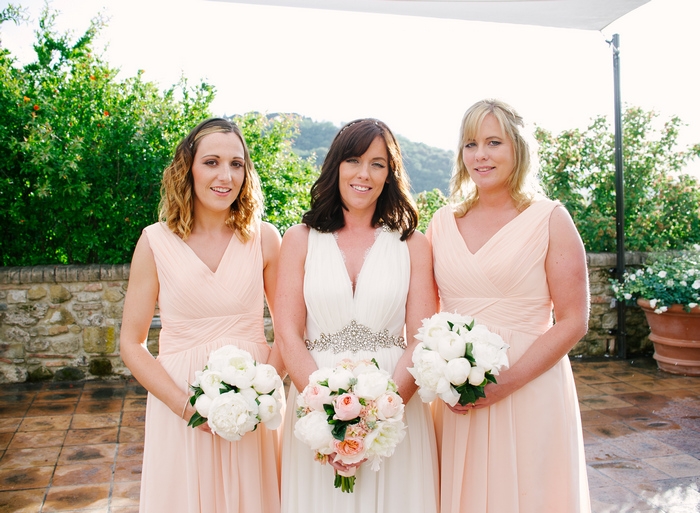 Was it difficult to pare down the guest list?
There were a few tough decisions we had to make but in the end we both agreed on having thirty guests each on the day so we had an equal number of our friends and family there and we still managed to have all of the people who we have close relationships with there on the day. It turned out to be the best thing we could have done.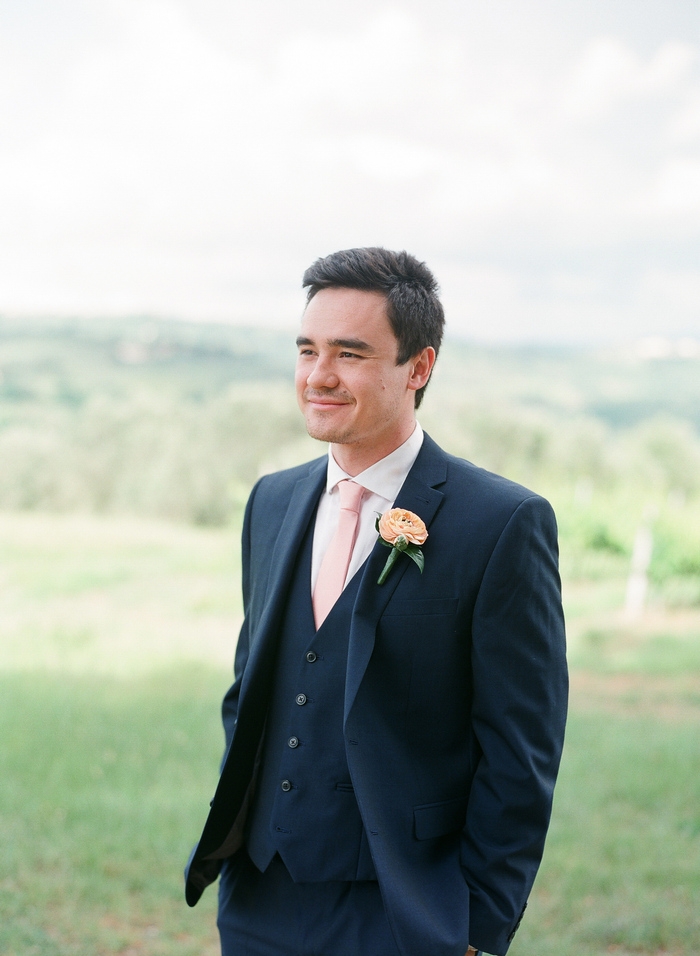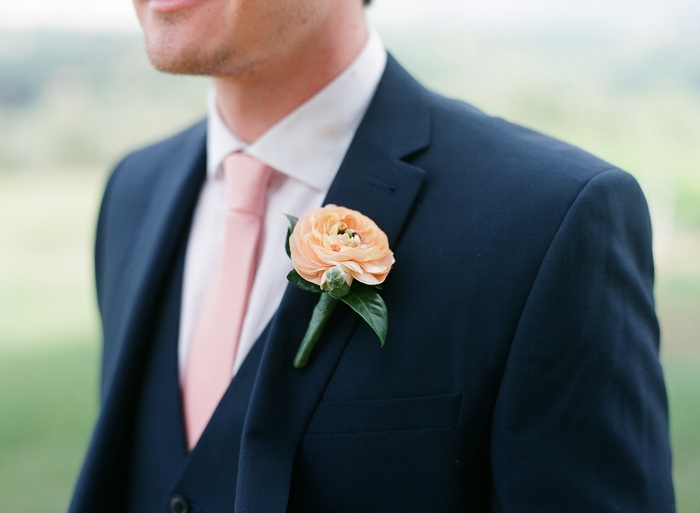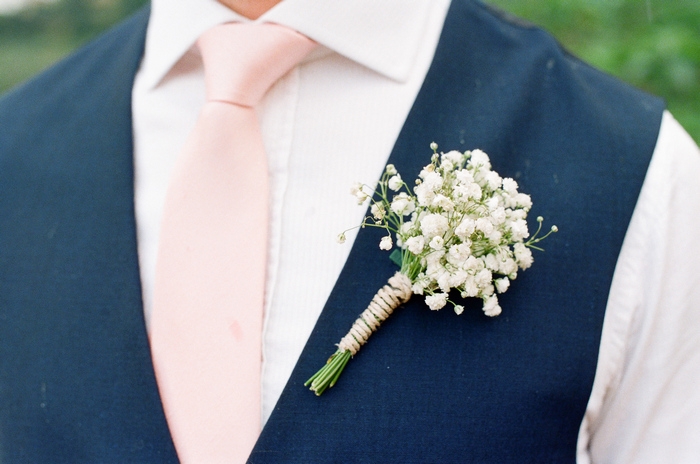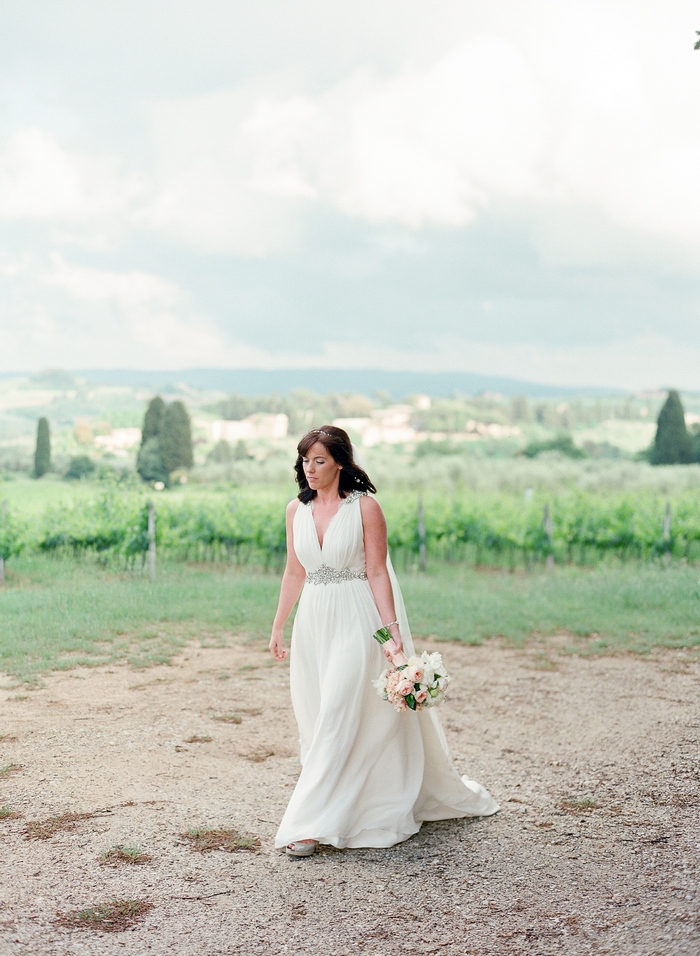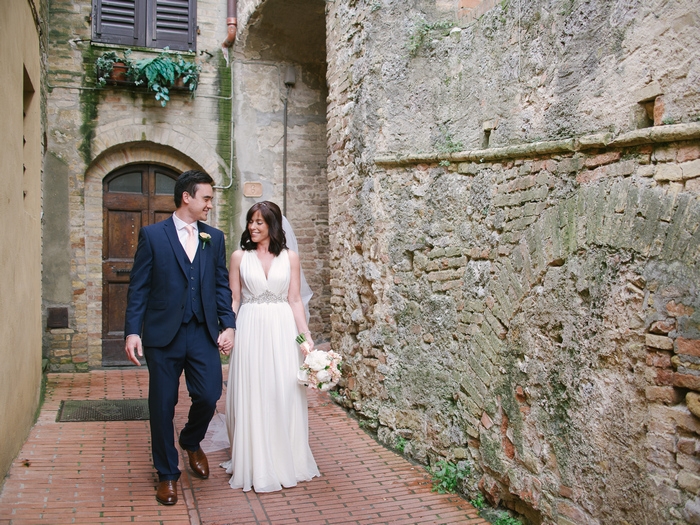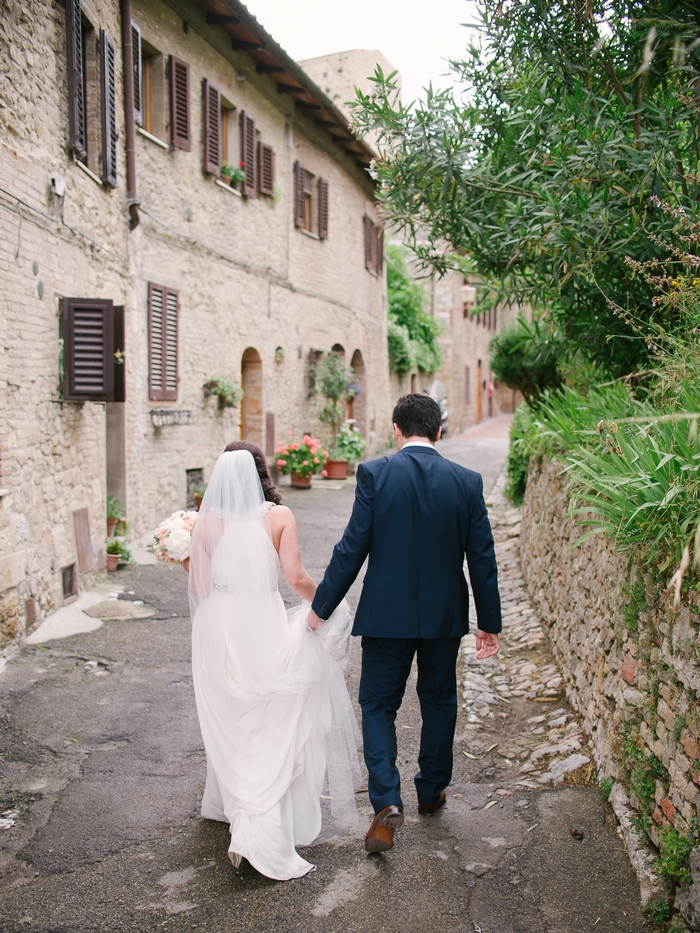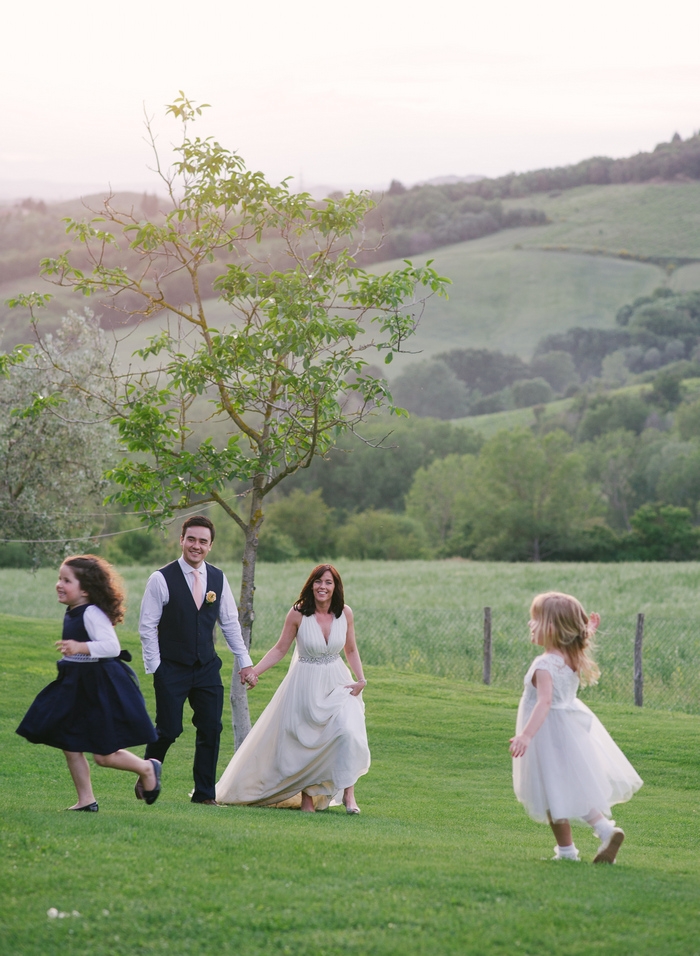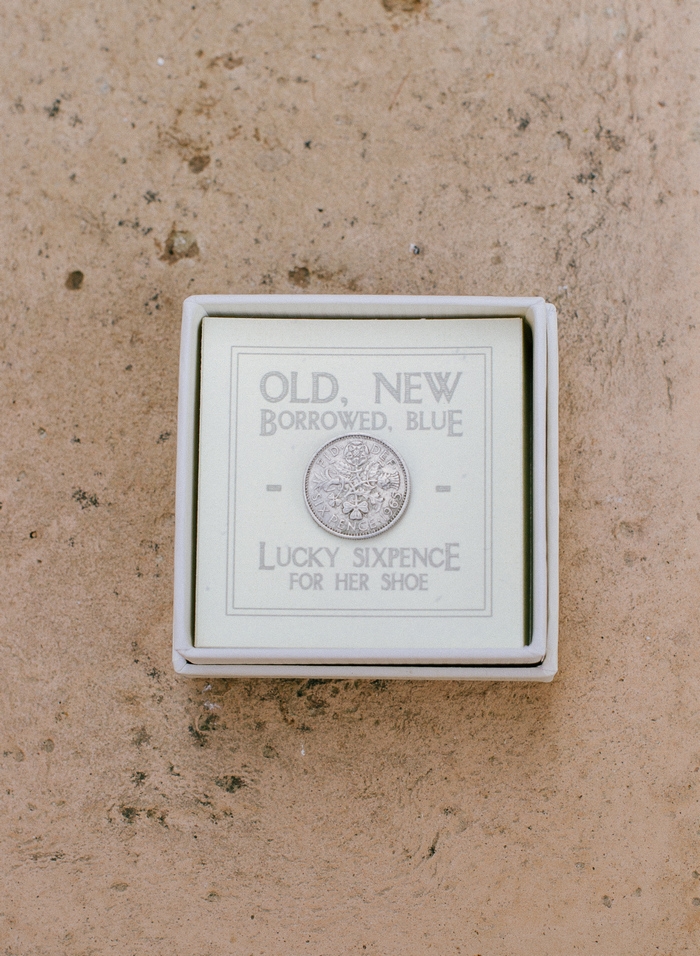 Did you have any 'issues' with the small guest list from friends and family? If so, how did you address them?
Joseph and I both had to choose between a few of the friends we wanted there the most. It wasn't easy but after some soul searching and discussion we managed to make a decision that suited us and it worked out well in the end!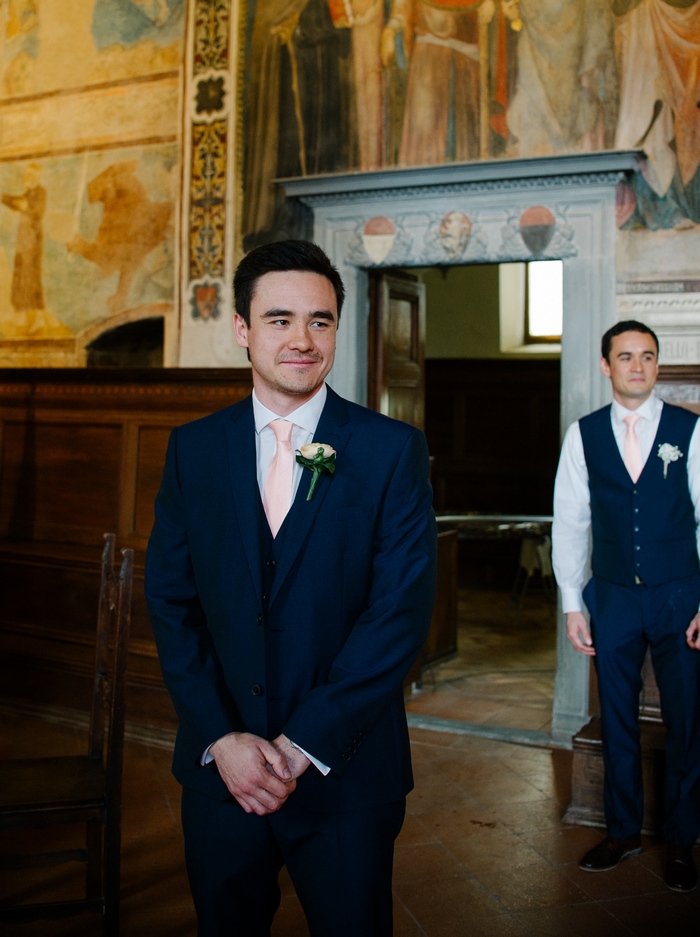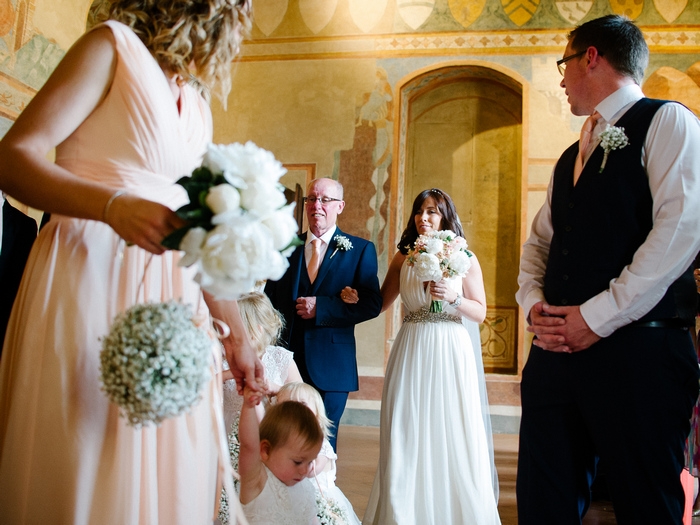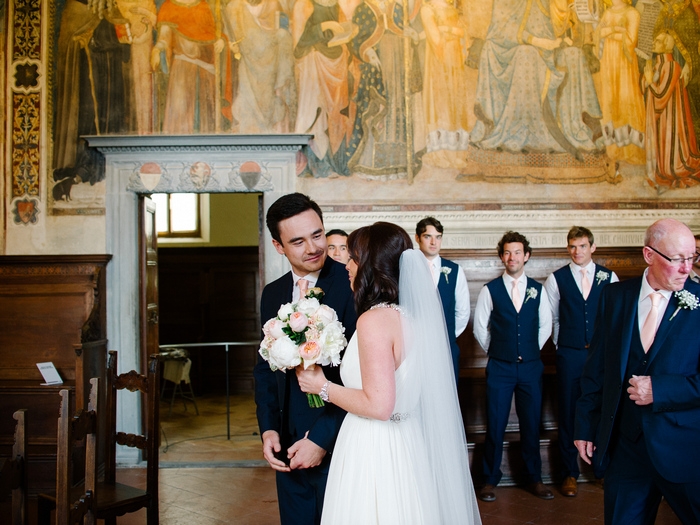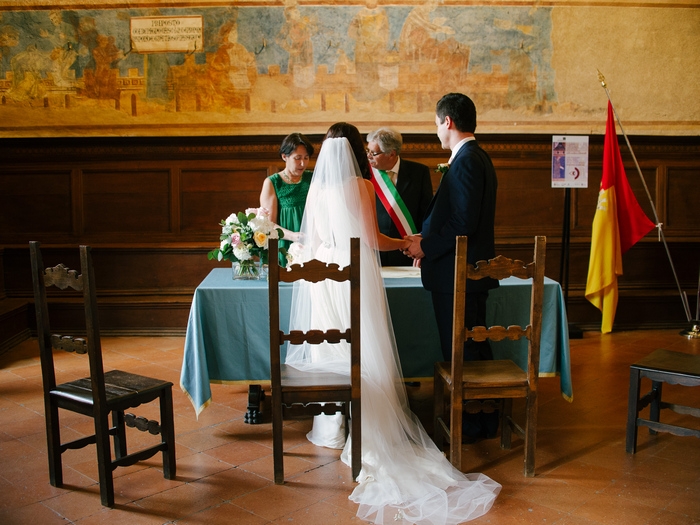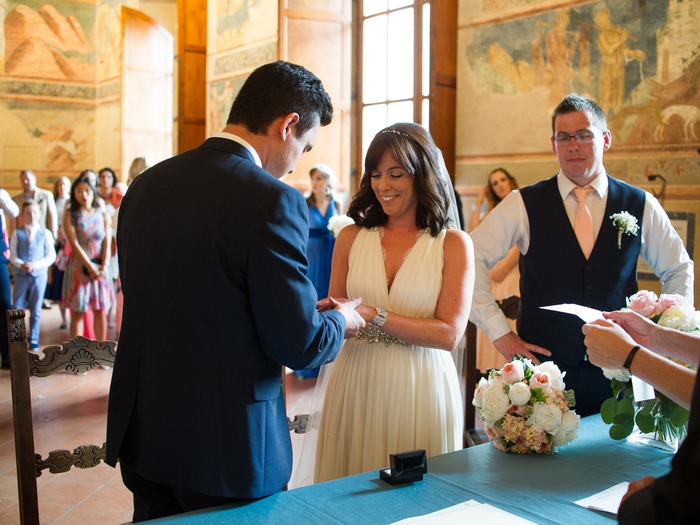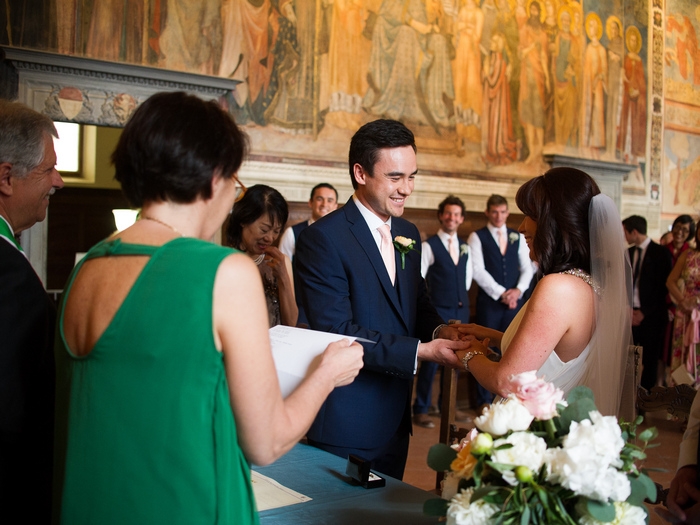 What were the highlights of the ceremony?
For me the highlight of the ceremony was walking down the aisle on my father's arm who was so proud and supportive on the day. Seeing Joseph waiting for me and the expression on his face is a memory I will never forget. He looked so happy and it felt as if time stood still for a moment. I wish I could re-live that moment.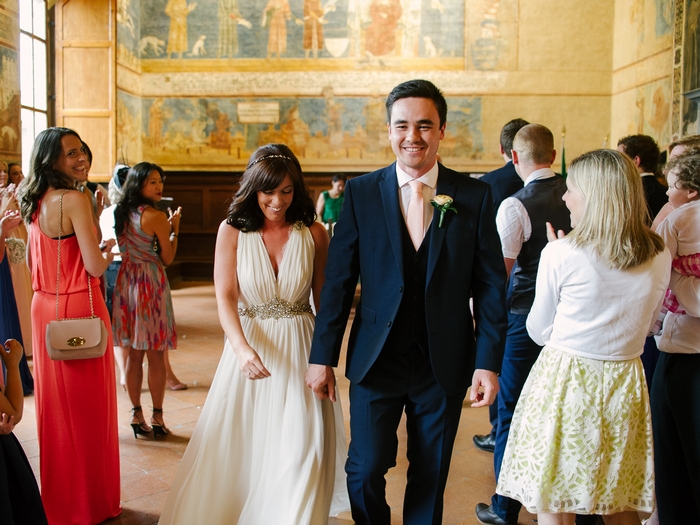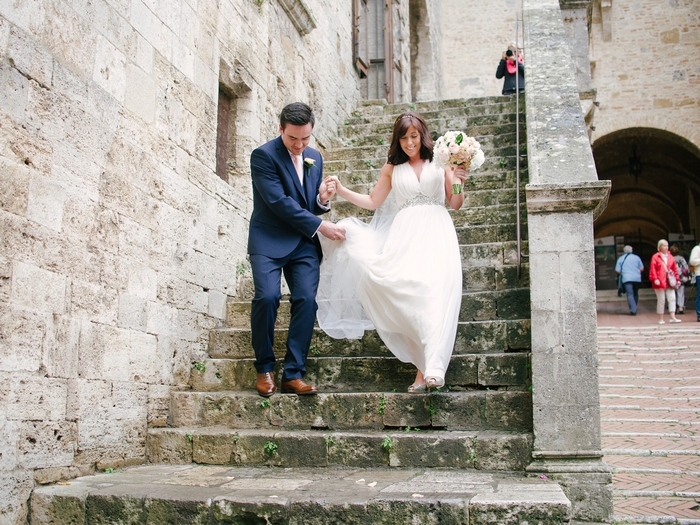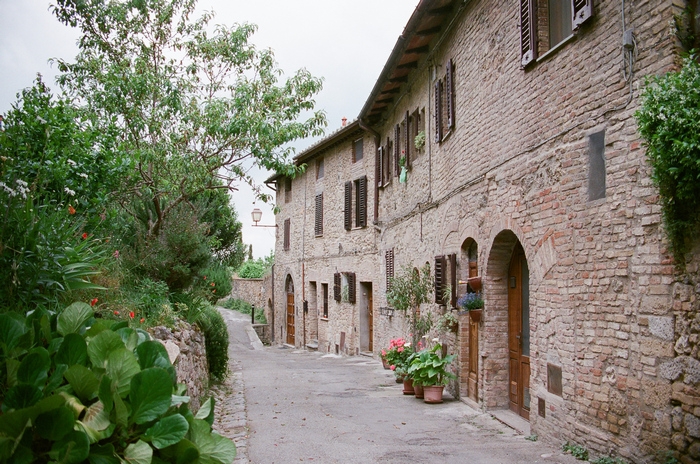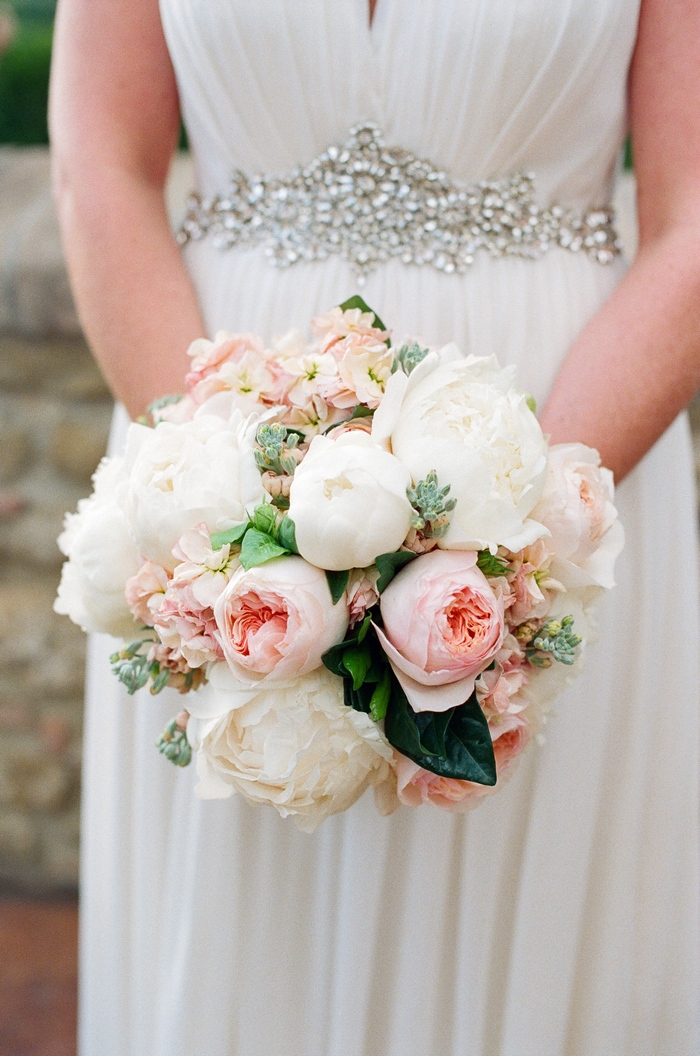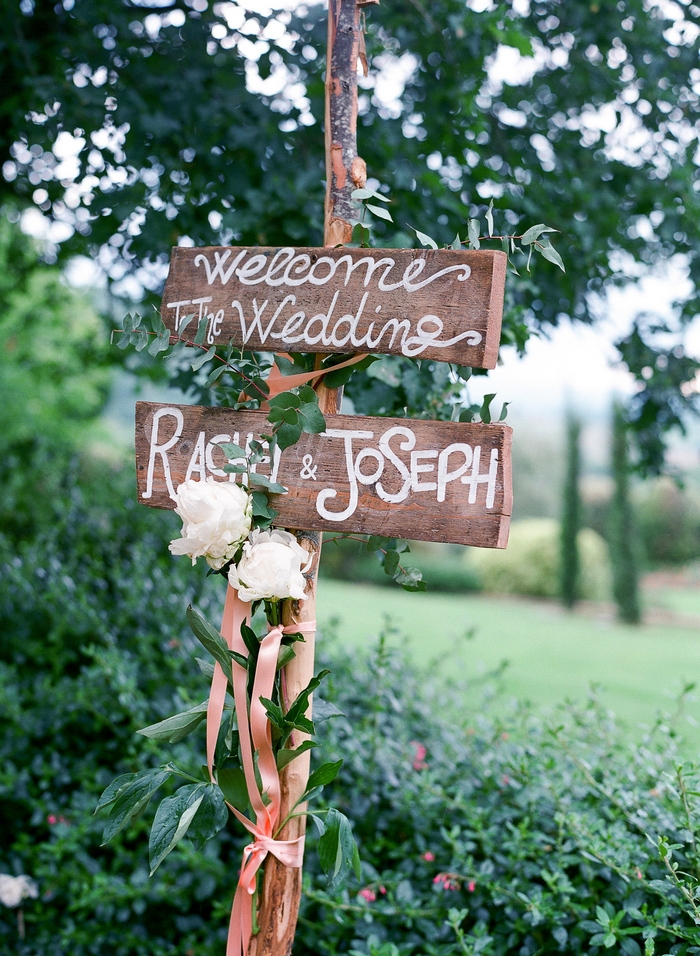 What were the highlights of the reception?
The highlight of the reception for me was just being among the people we care about the most who were so happy for us and being surrounded by the beautiful views of Tuscany. It really was special and lovely being able to celebrate with the people we love in such a stunning place, it felt like a dream come true.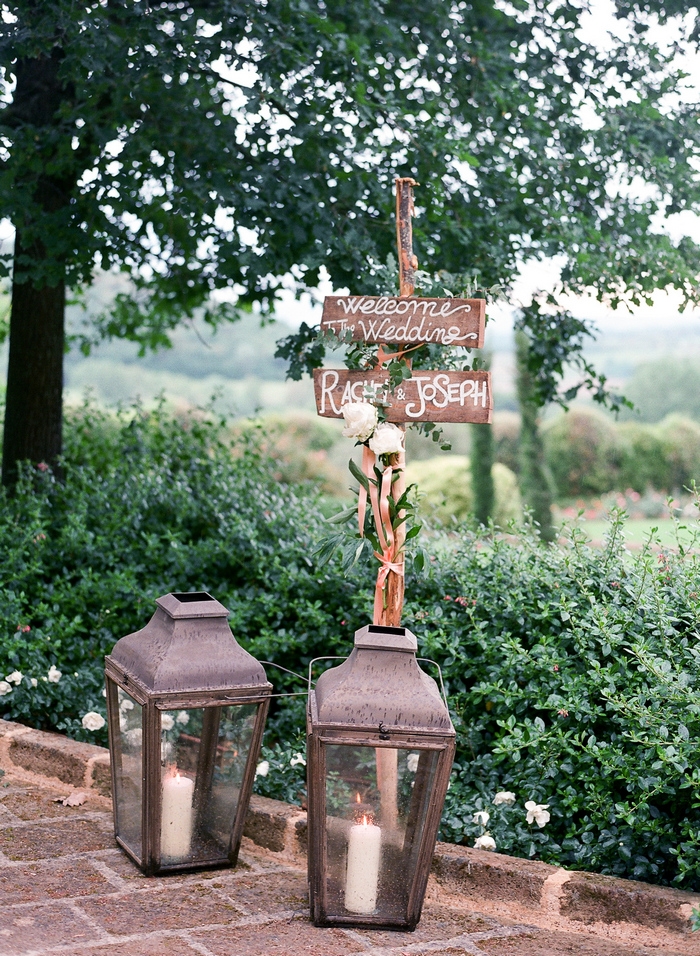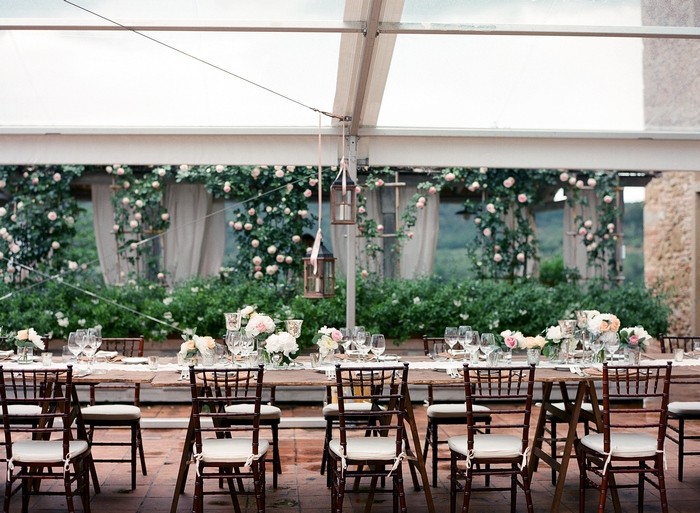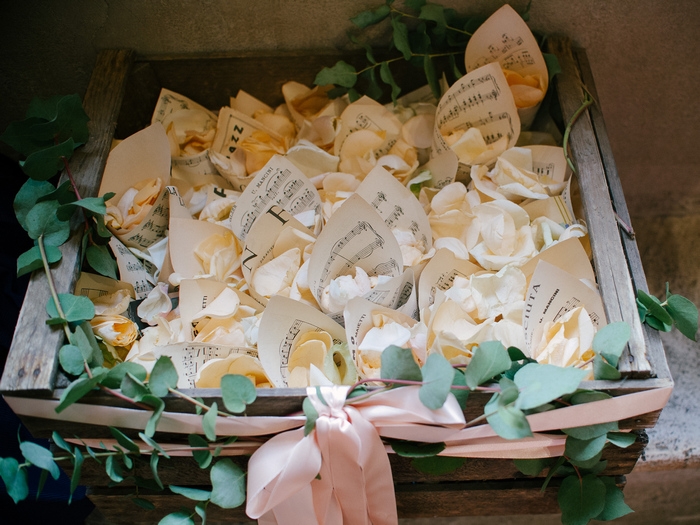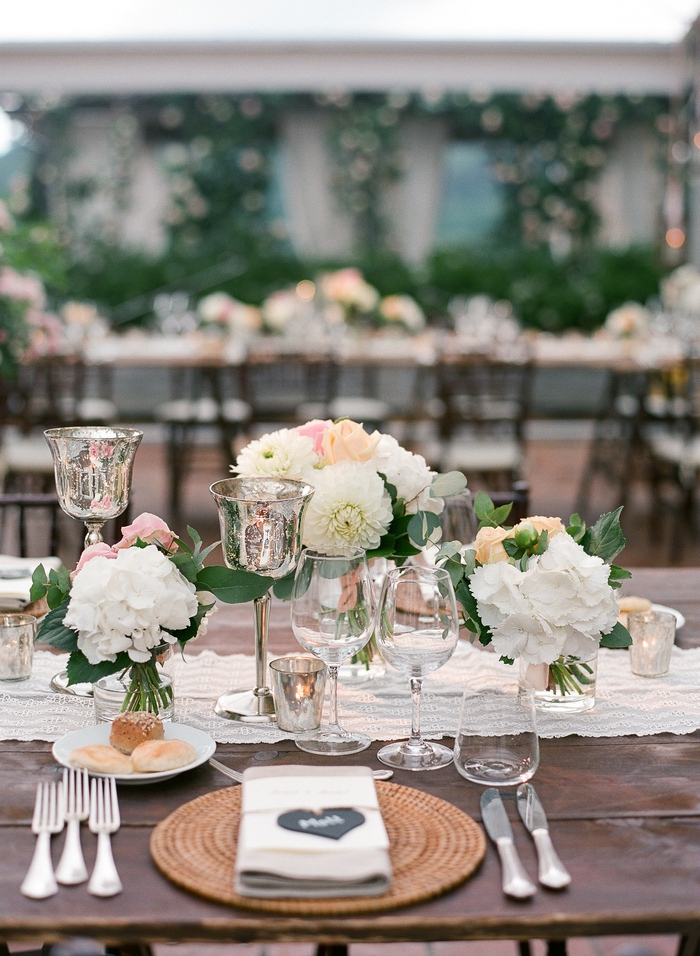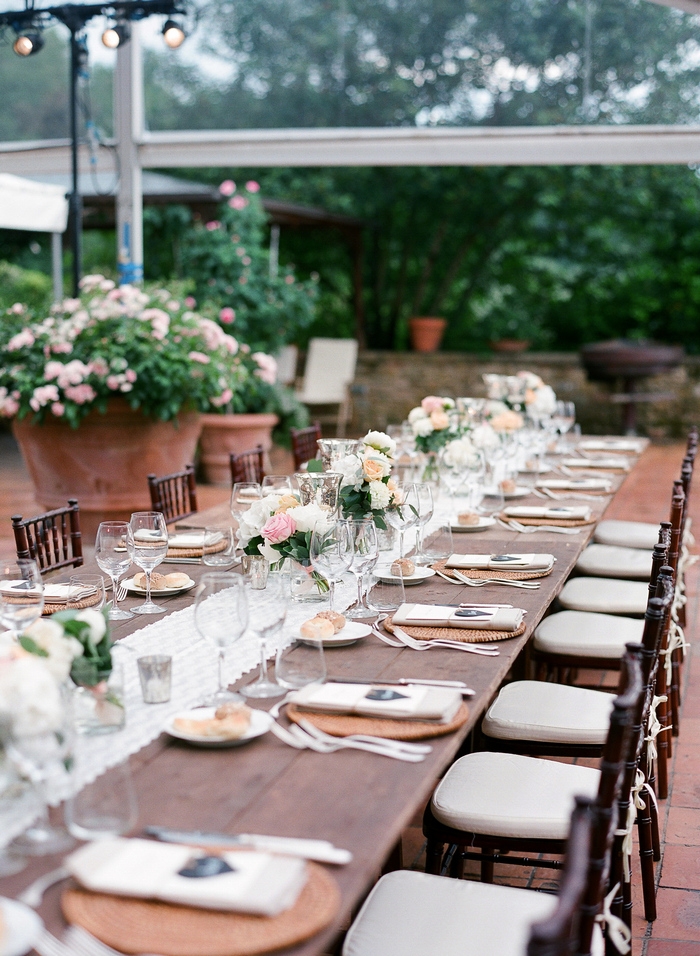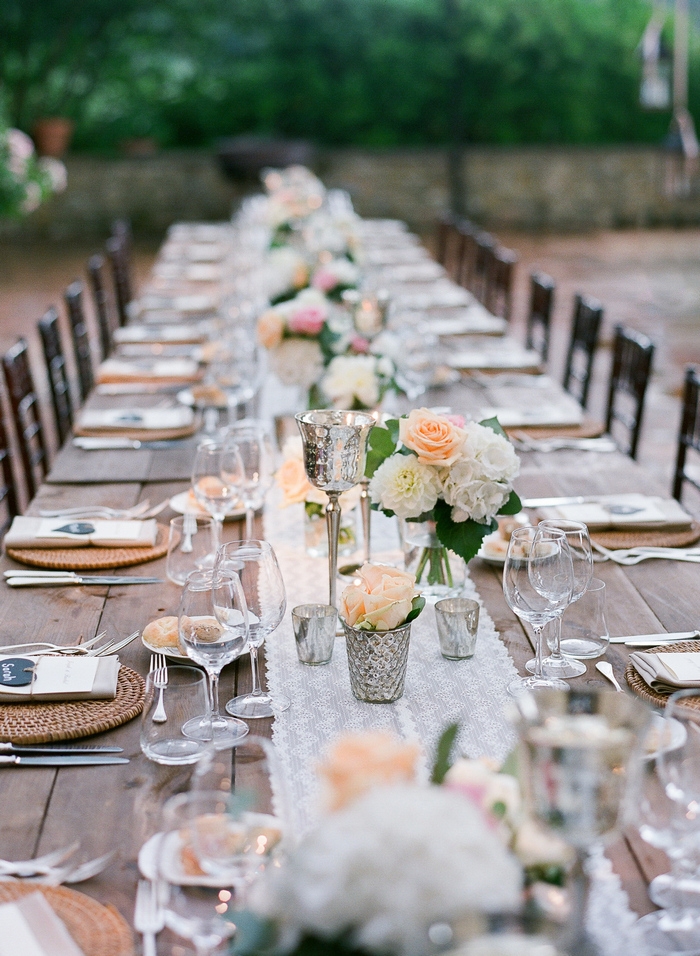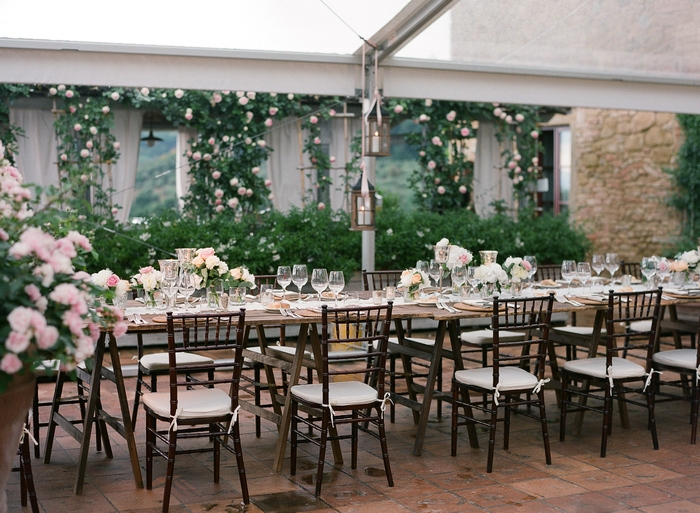 What was the best thing about having an intimate wedding?
It felt more meaningful to us having an intimate wedding because we knew everyone at our wedding were genuinely happy to be there celebrating our special day with us and we could fully relax and enjoy ourselves completely in their company. There were no need for niceties or small talk with any guests as we know them all so well. When we all sat down together for the wedding breakfast it felt like we were all having a big family meal all together.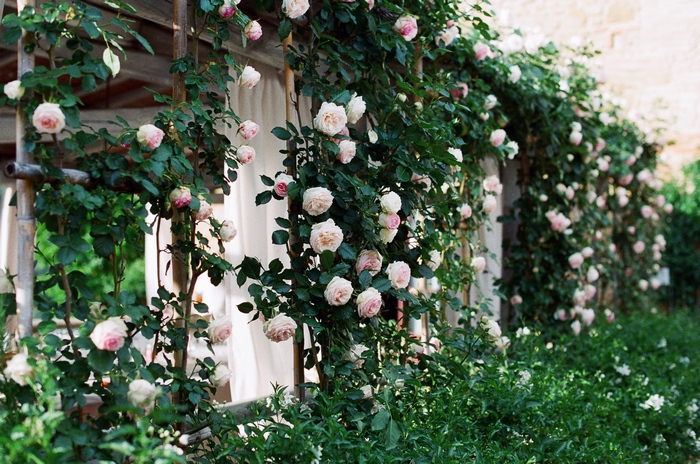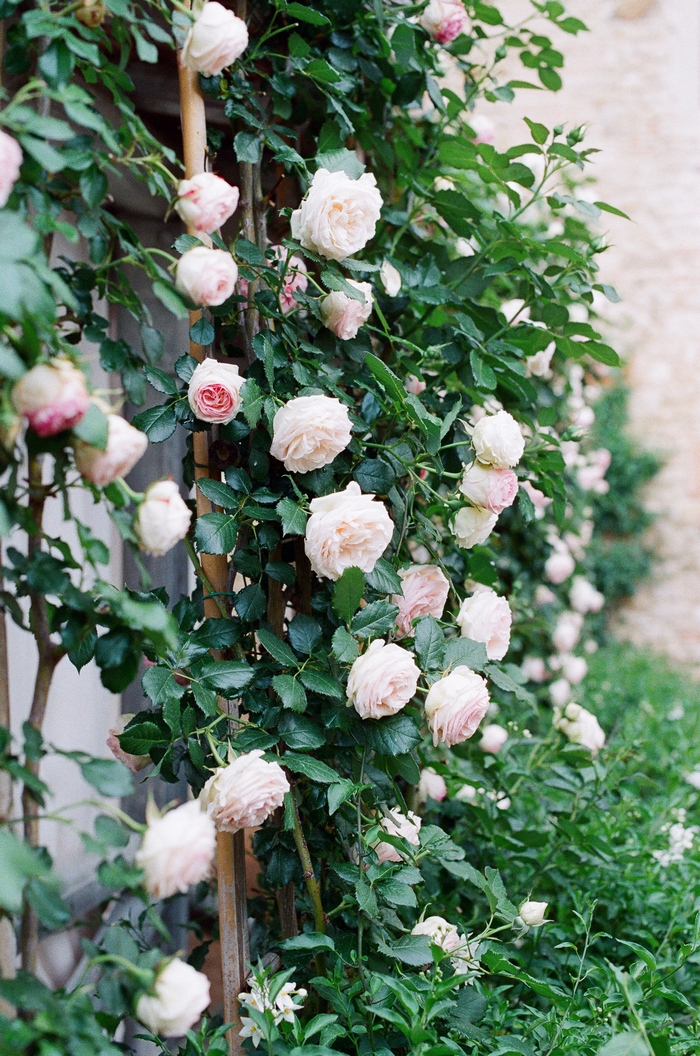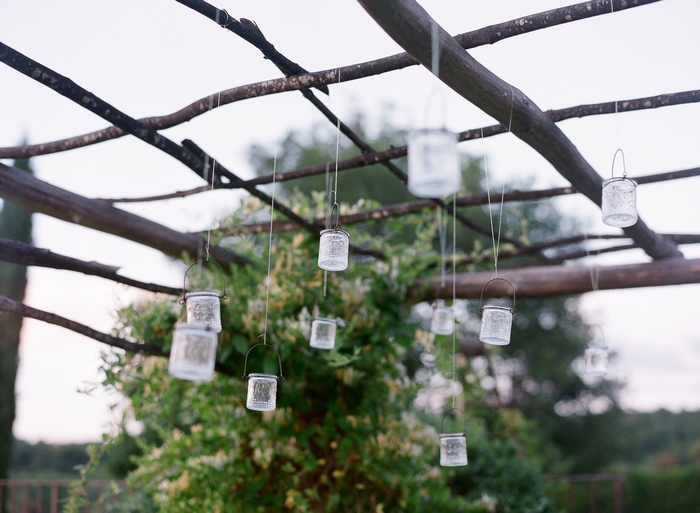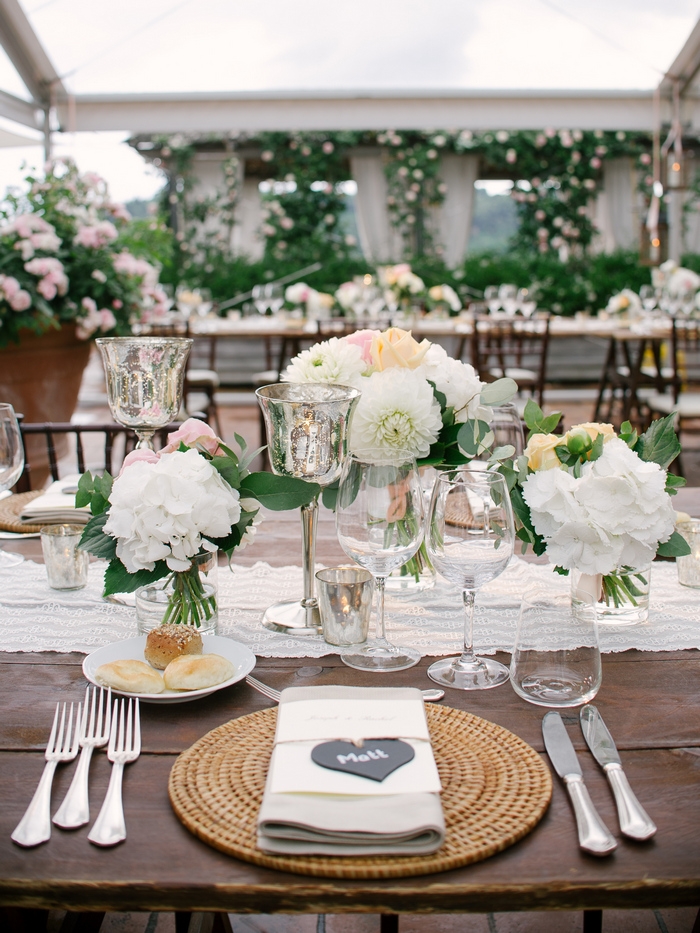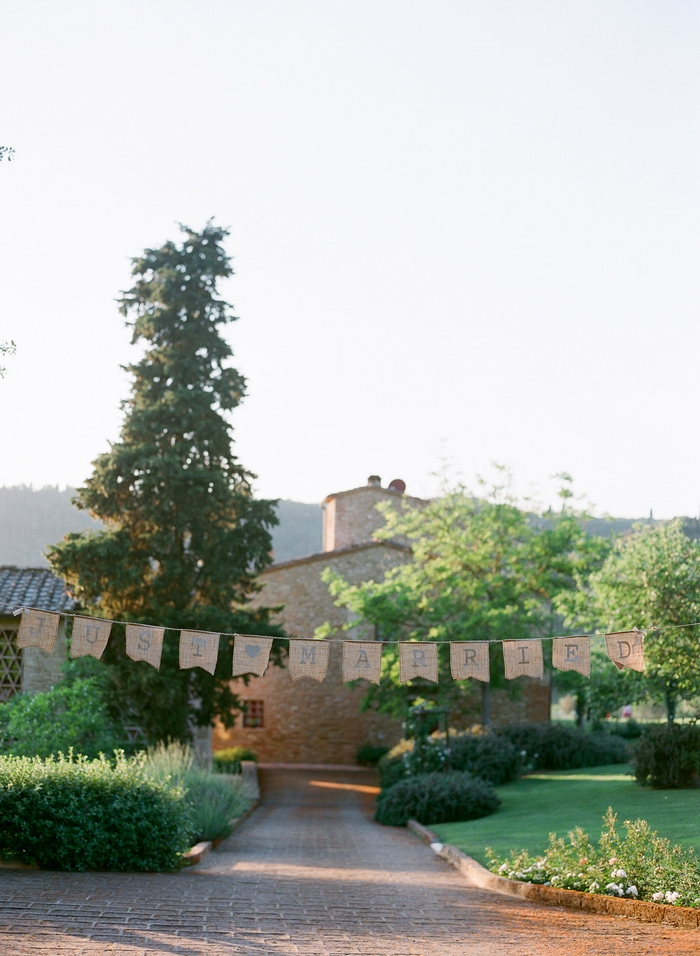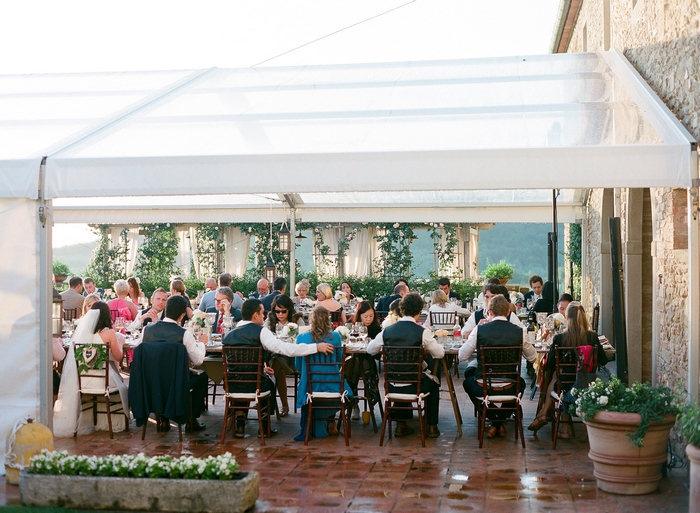 What advice do you have for couples who are considering an intimate wedding?
Just to remember that your wedding day is about you as a couple, it is your day so if you feel it would be happier and more fun with less guests than go for it! It was the best decision we ever made and we were able to create our dream wedding at a location which amazed our guests. It felt nice treating the people we care about the most to the experience of being in Tuscany and meant we had more of a budget to go for all the details we wanted.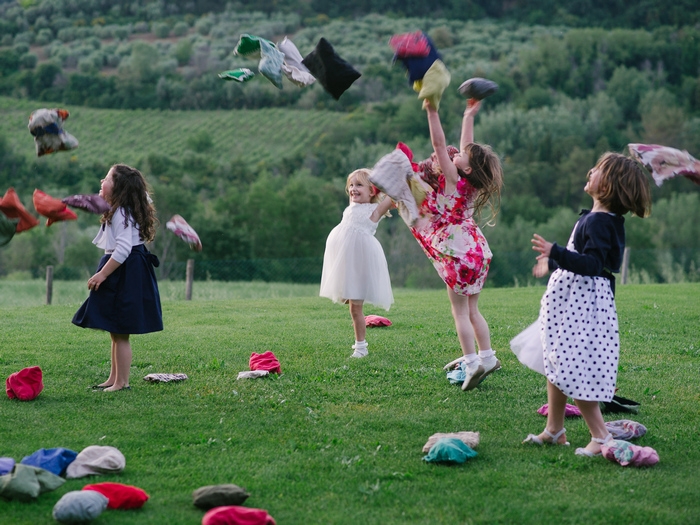 Vendors:
Ceremony: San Gimignano  -Town hall
Venue: Casale Celli
Photographer: Stefanie Kapra
Catering: Galateo – www.galateoricevimenti.com
Florist: Stiatt
Lighting: Almaproject
Wedding car: Drive in Style
Wedding planner: The Tuscan Wedding
Save
Save
Save
Save
Save