The rugged, breathtaking shoreline of Northern Cali provides the backdrop for today's featured wedding photographed by Brianna Morrison. Here's what she had to say about Meghan and Trevor's wedding:
This is a gorgeous elopement of two madly in love individuals. The second marriage for both of them, they opted for a simple and beautiful elopement on the coast of Northern California with only two of their best friends in attendance. The views were epic with a slight smoky haze for added drama. Their reception took place in a stone circle, up high on a cliff, with an ocean view and bonfire for warmth.
Kudos to Brianna for the stunning photos!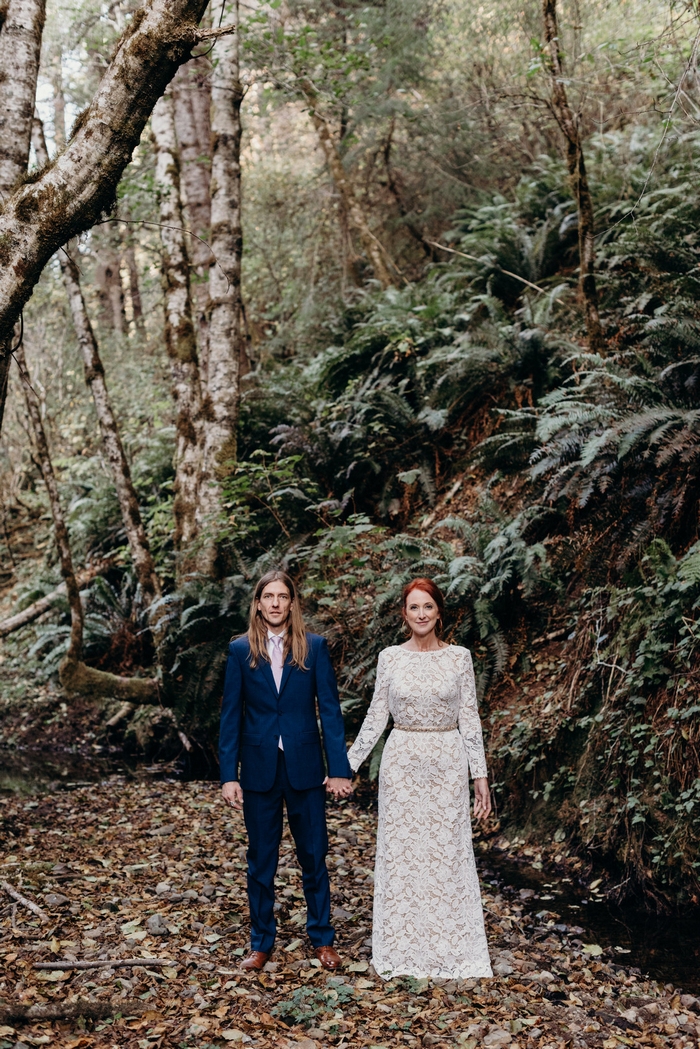 Meghan, 46 & Trevor, 38
Location: Fort Bragg, CA
Wedding Date: November 11, 2018
Number of Guests: 2
Wedding Cost: $4,000
Wedding Ceremony Location: The Inn at Newport Ranch, Fort Bragg, CA
Wedding Reception Location: The Inn at Newport Ranch, Fort Bragg, CA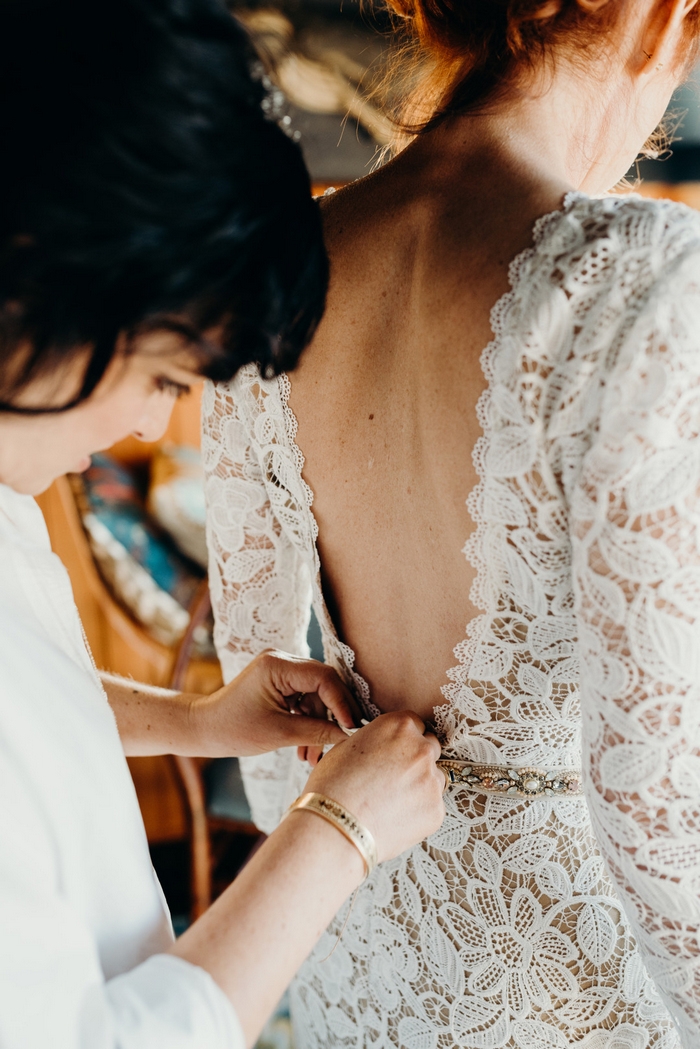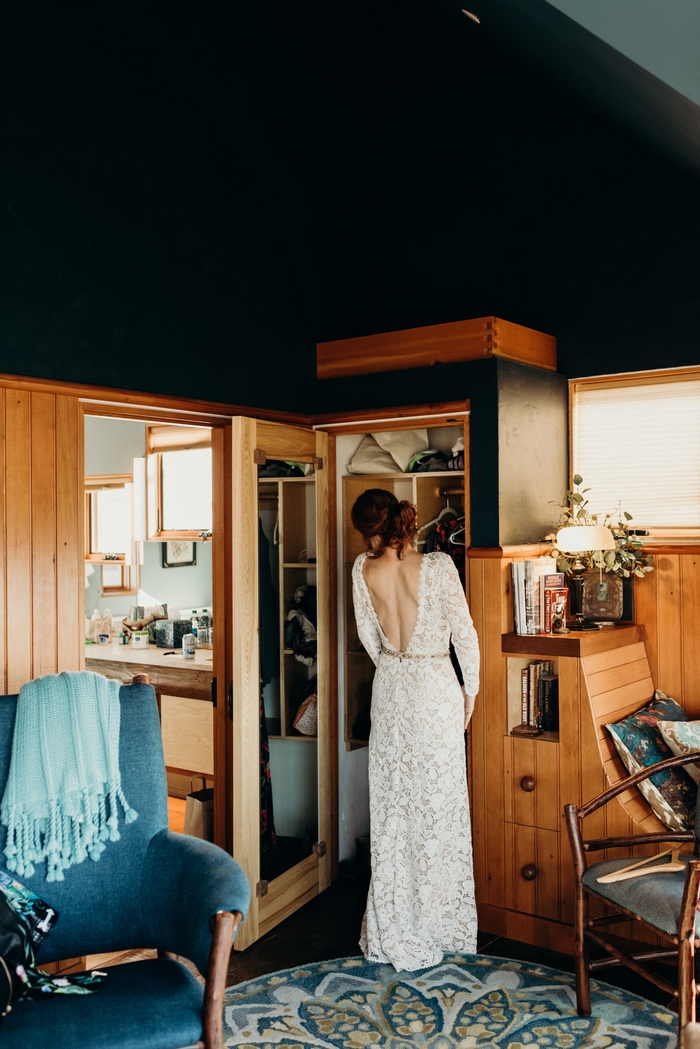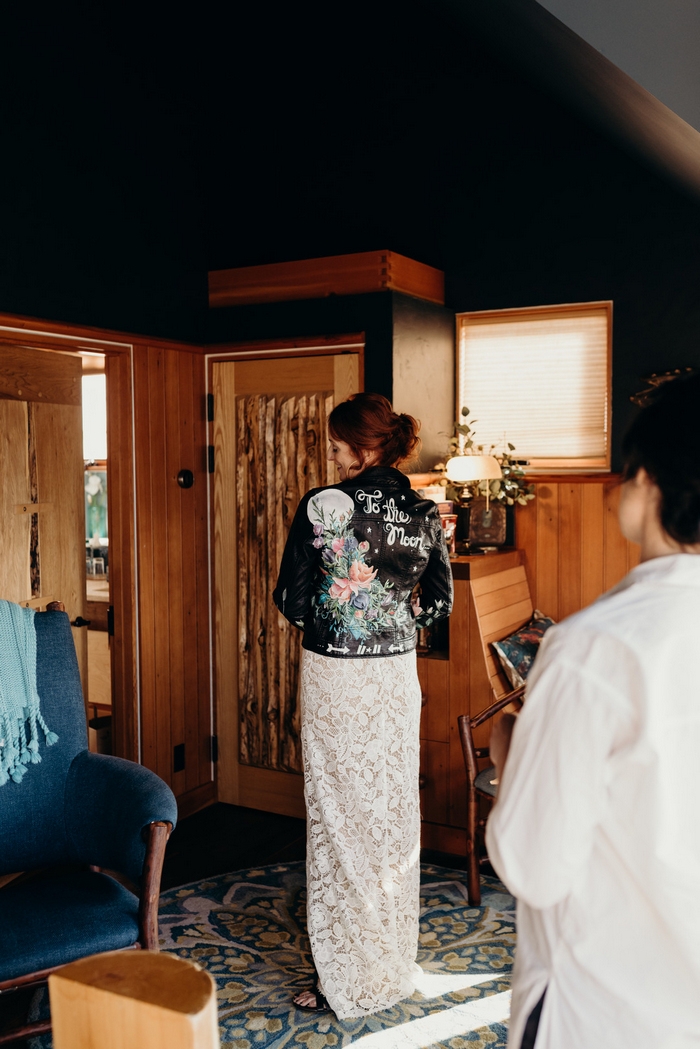 Why did you have an intimate wedding?
We wanted the day to really just be OUR day and to be completely about US. We didn't want to focus on hosting, party planning, and details that were focused on other people's happiness and enjoyment of the day. We wanted our wedding to be only that — our day, about our love, about our joining of our hearts, souls, and lives.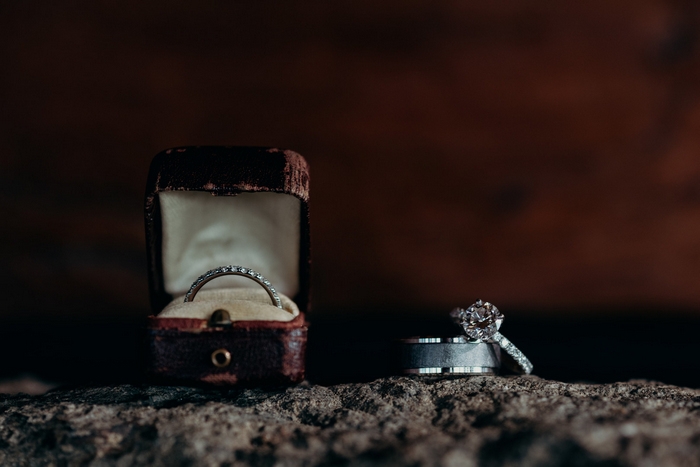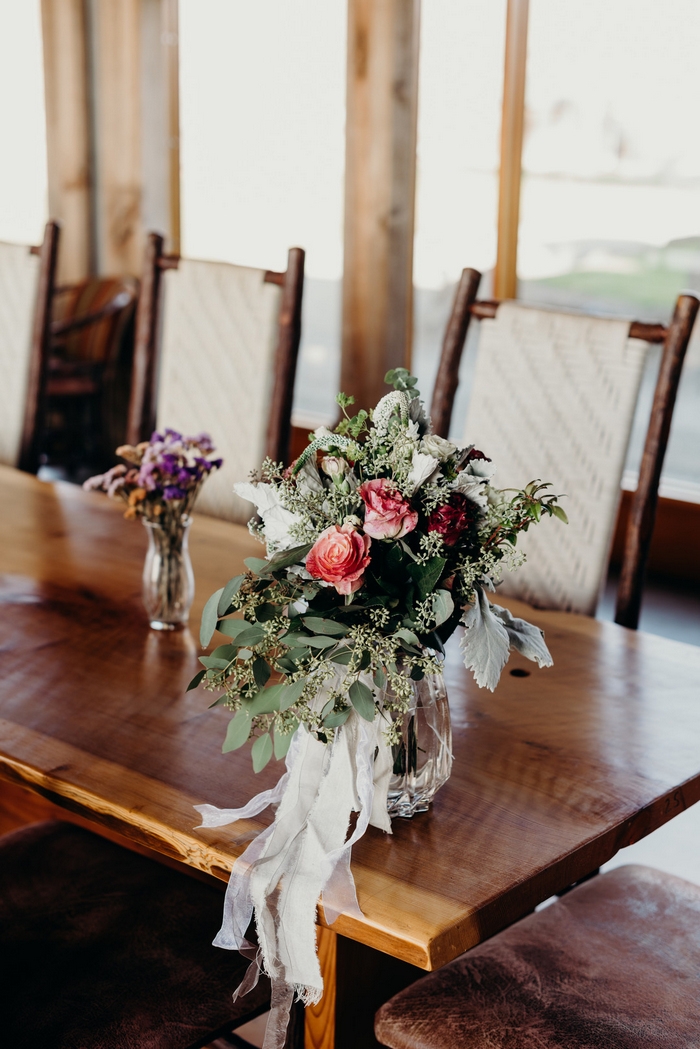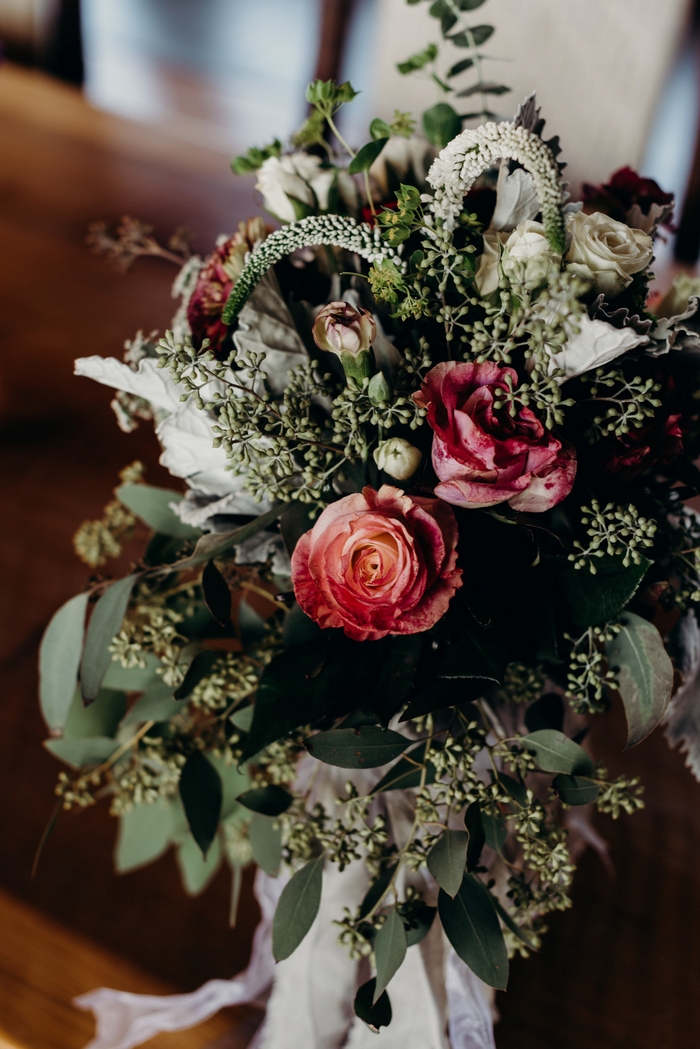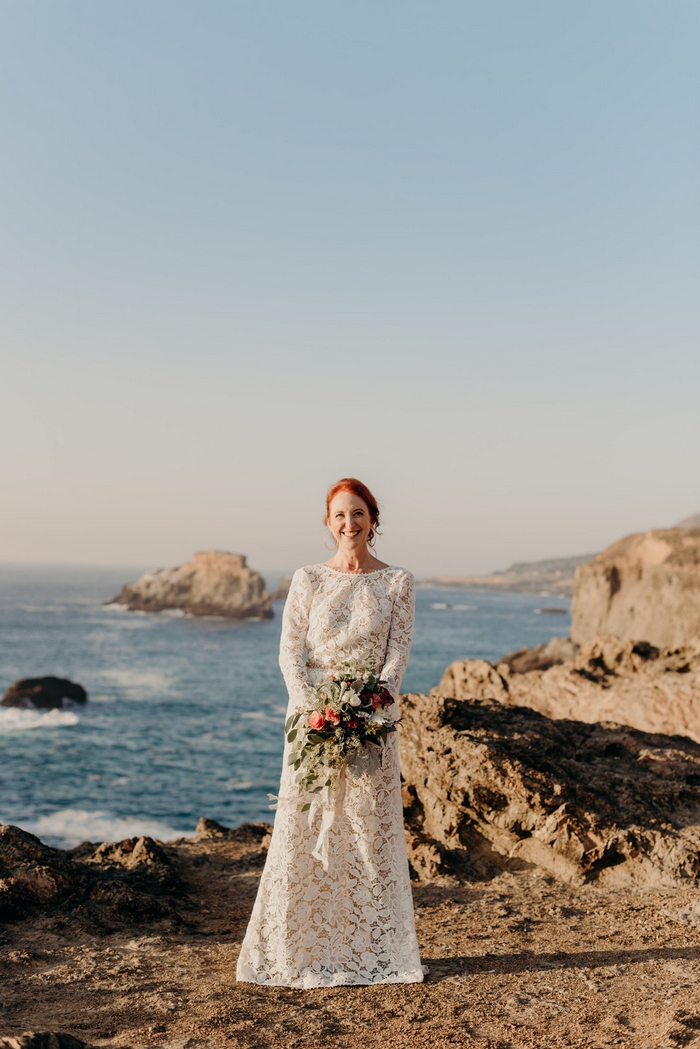 What are some the challenges that you faced planning an intimate wedding?
We didn't really experience challenges! We were able to focus on what we wanted for our day.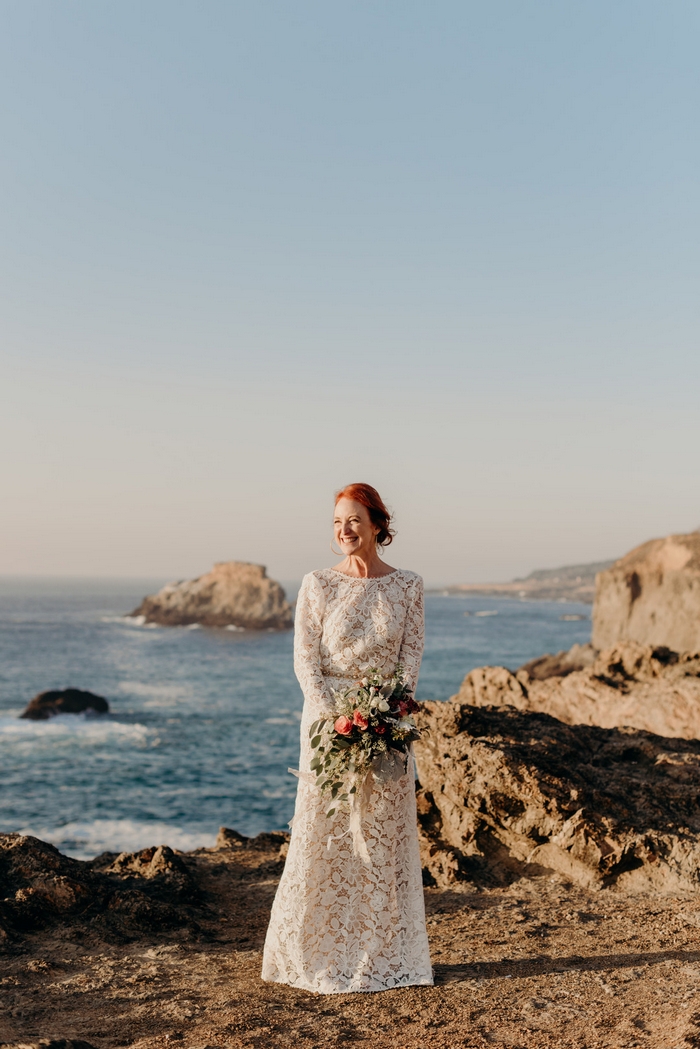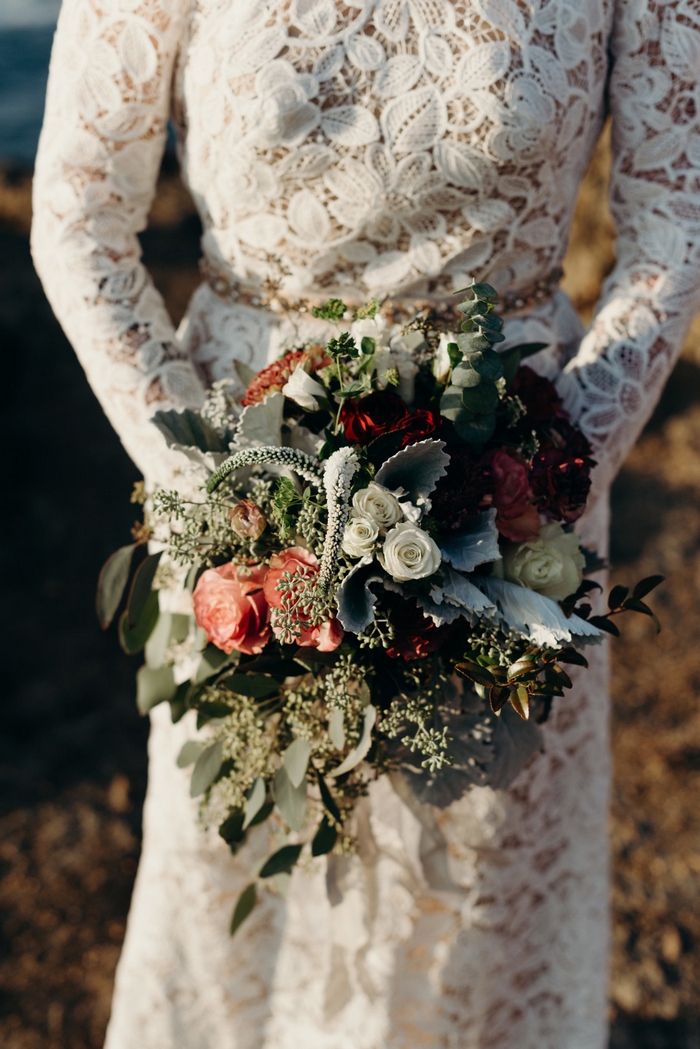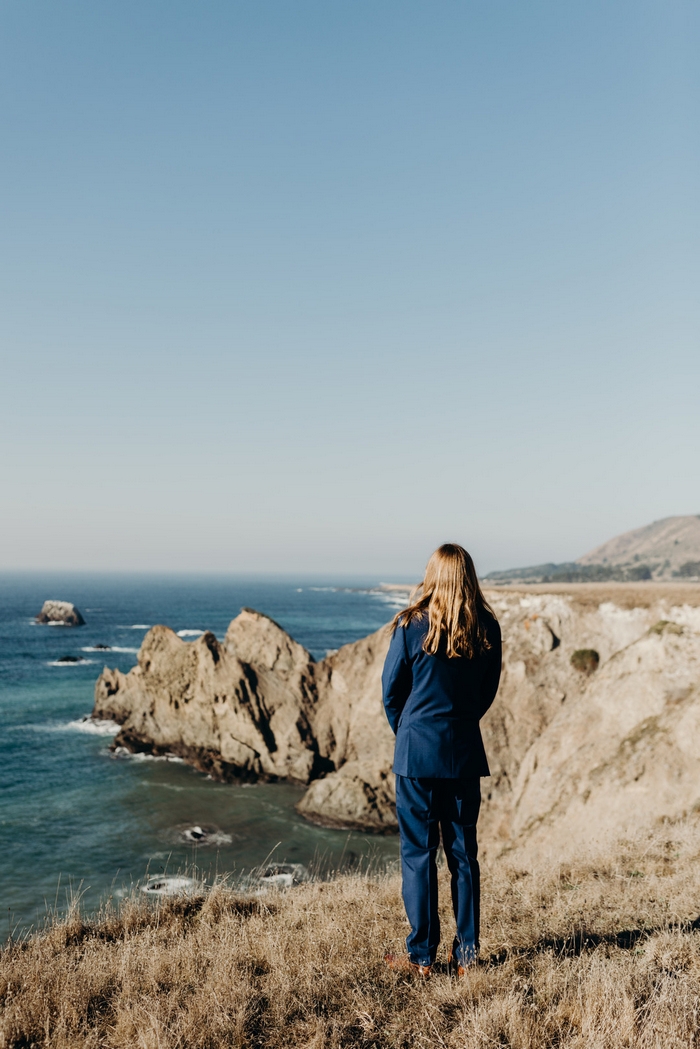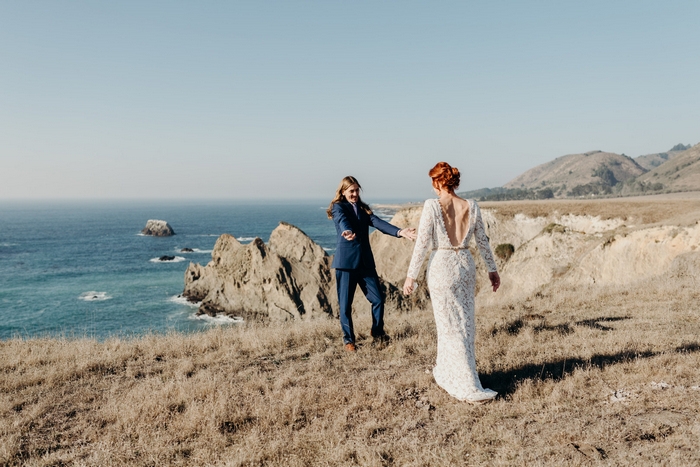 Was it difficult to pare down the guest list?
No! We knew we weren't inviting anyone 🙂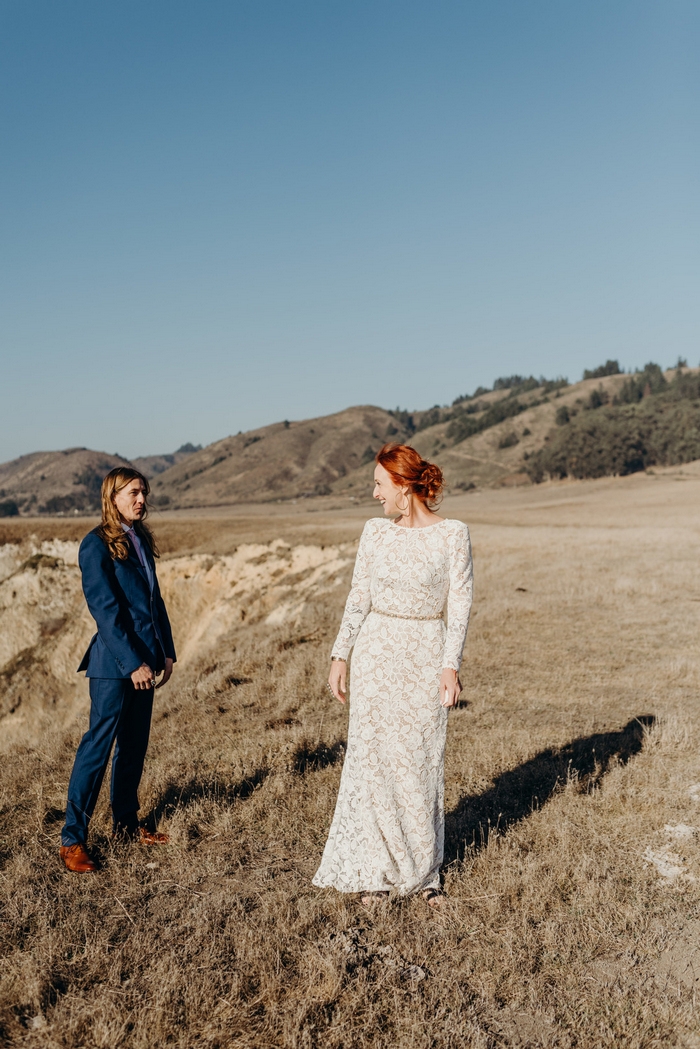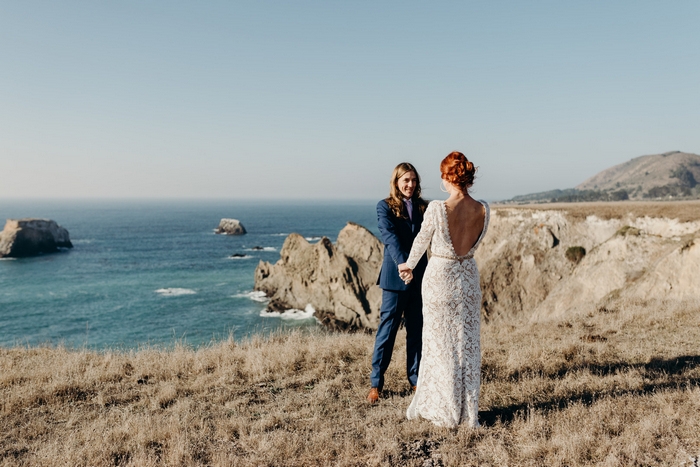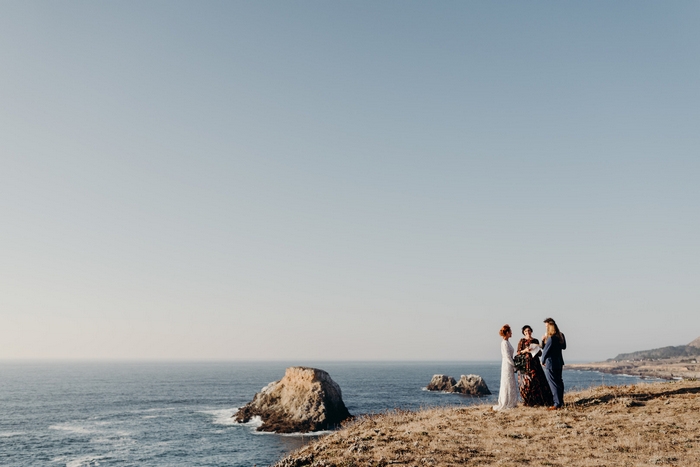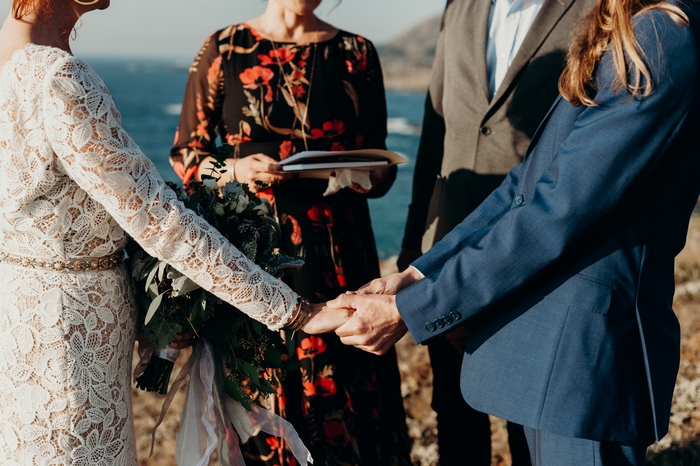 Did you have any 'issues' with the small guest list from friends and family?
If so, how did you address them? Our families and friends were very supportive of what we wanted and dreamed of. Some people were a little jealous and wished they could have been there, but they were understanding!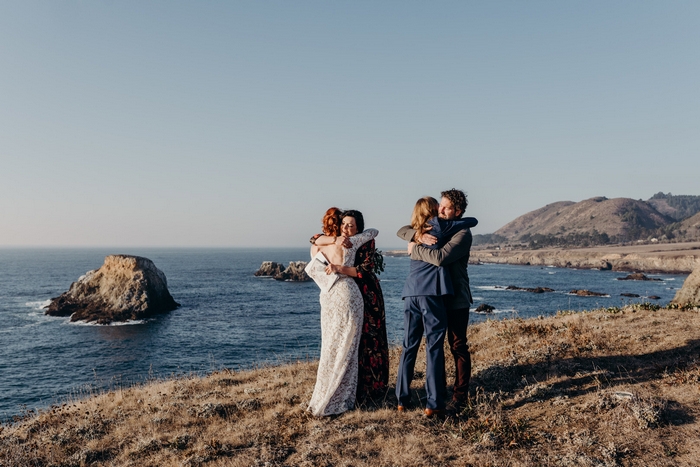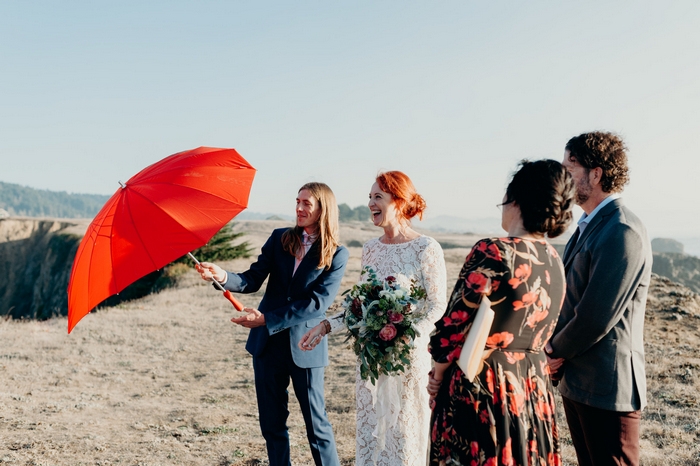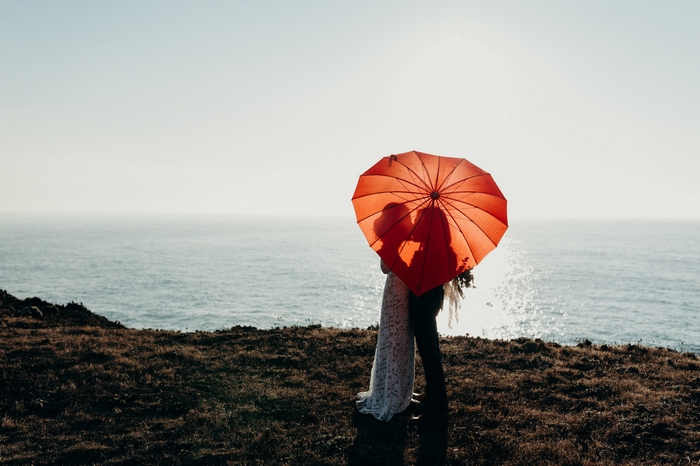 What were the highlights of the ceremony?
The ceremony was BEAUTIFULLY written by my best friend and officiant, Corinna Robbins. It was lyrical and gorgeous. We also each shared a reading of our choosing, and that was very special. The best part were our vows — we wrote them separately and we each spoke from our heart, including struggles and joys from our past and carrying those into promises for our future.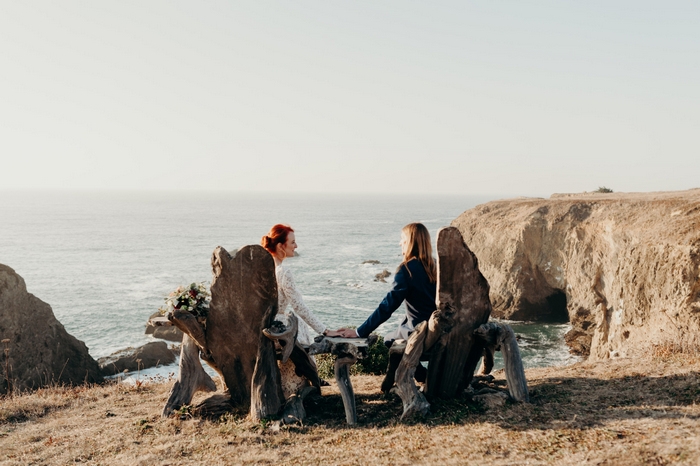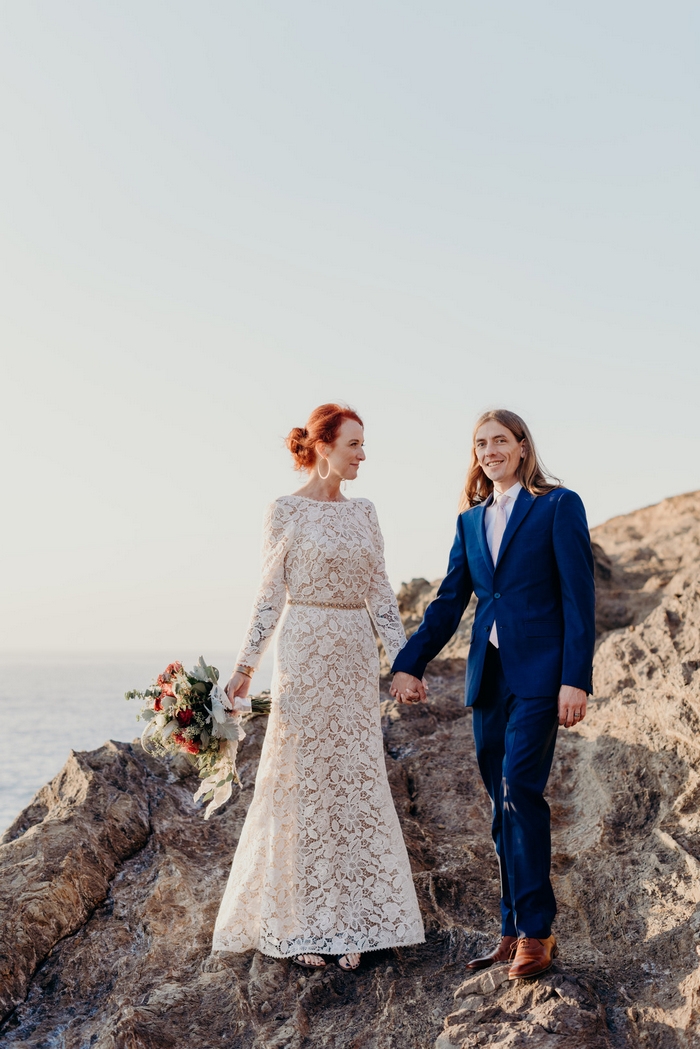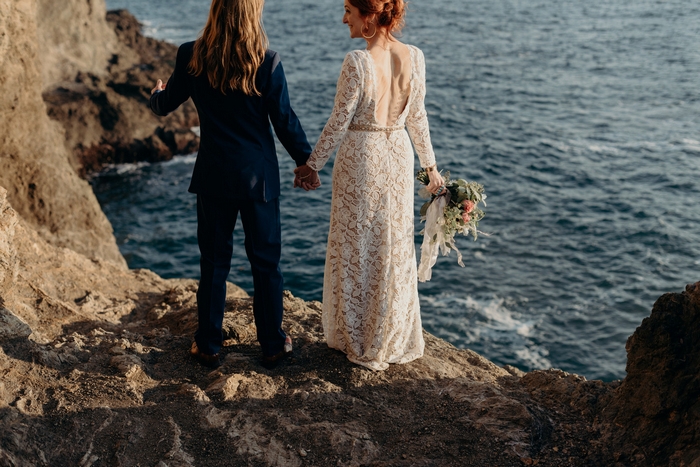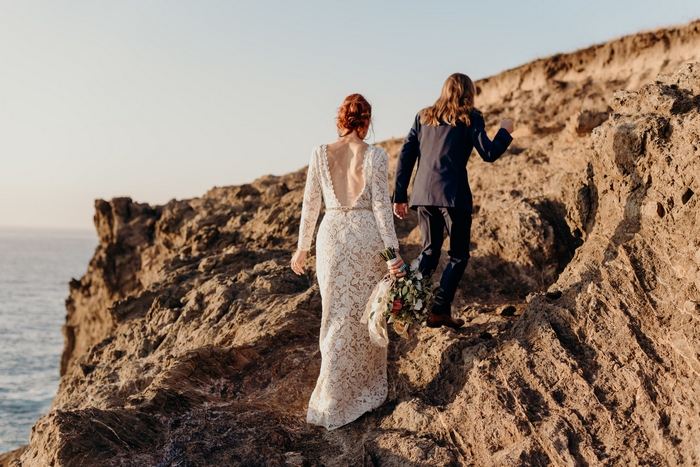 What were the highlights of the reception?
Intimate time watching the sunset over the Pacific with a giant cauldron of fire keeping us warm!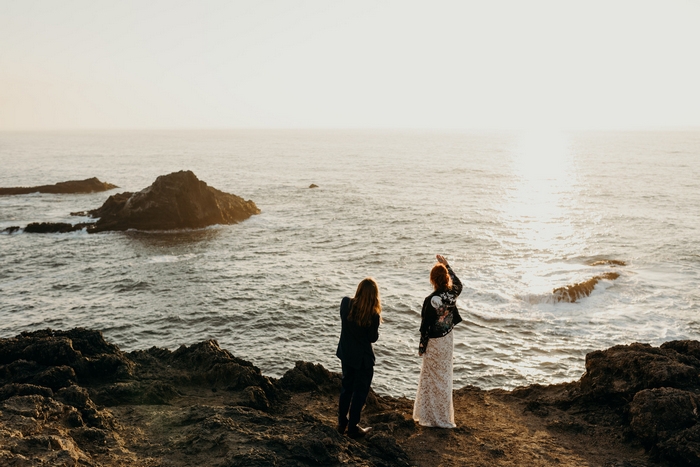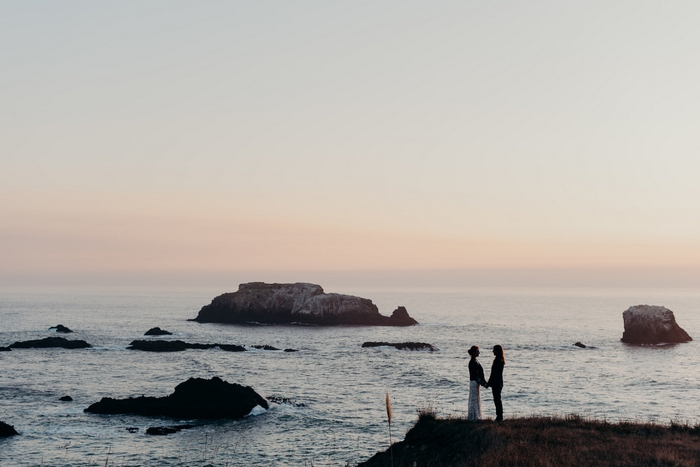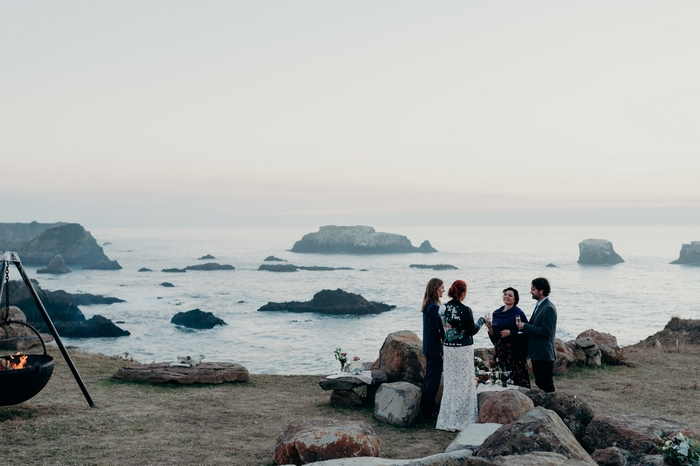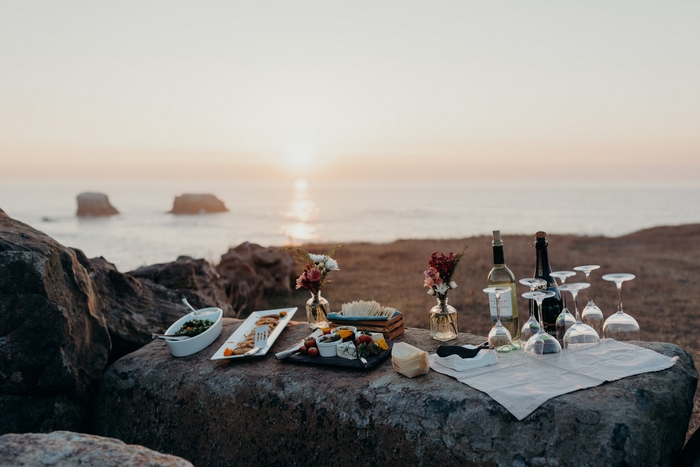 What was the best thing about having an intimate wedding?
That the entire day and experience was completely and only about US and our our love and commitment to one another.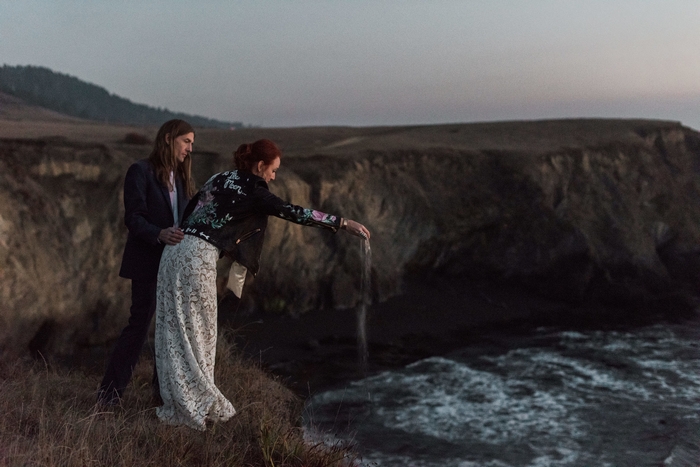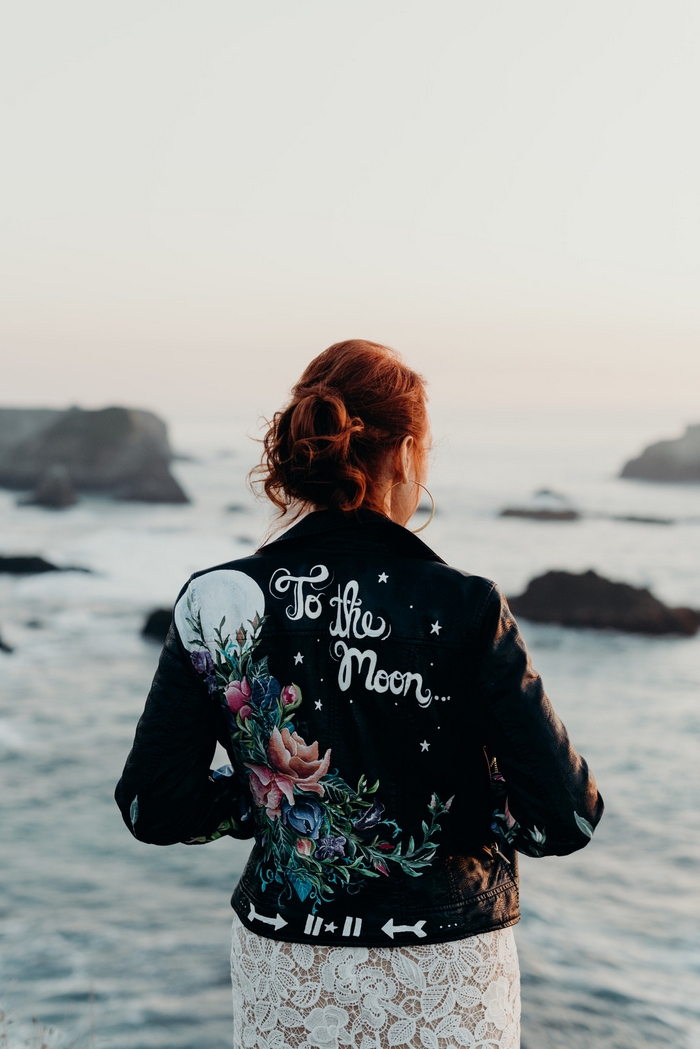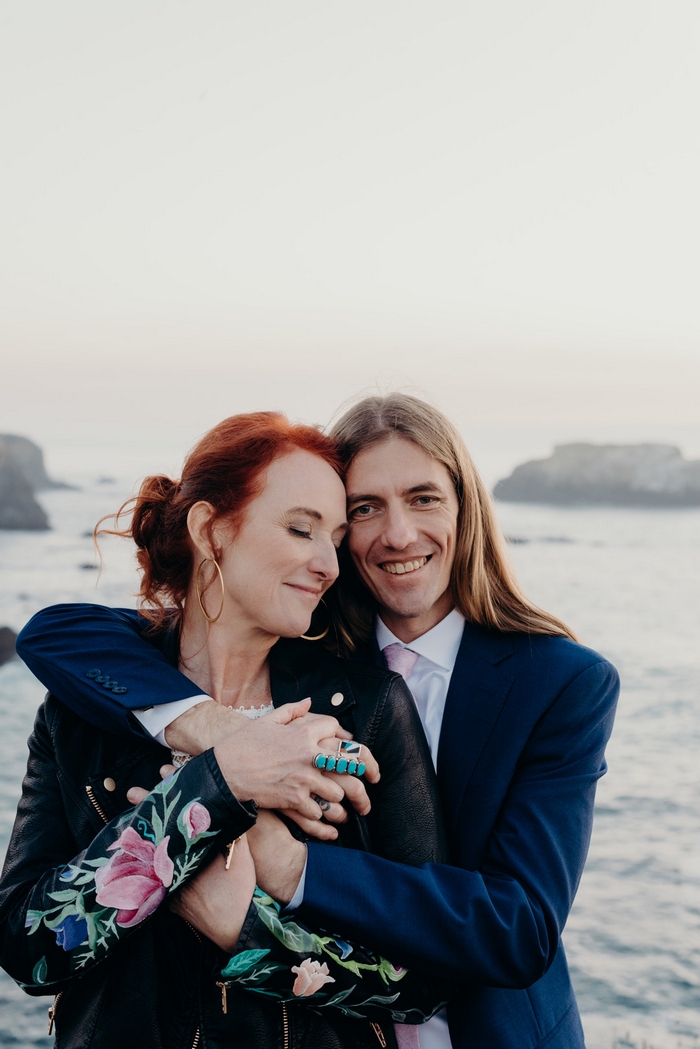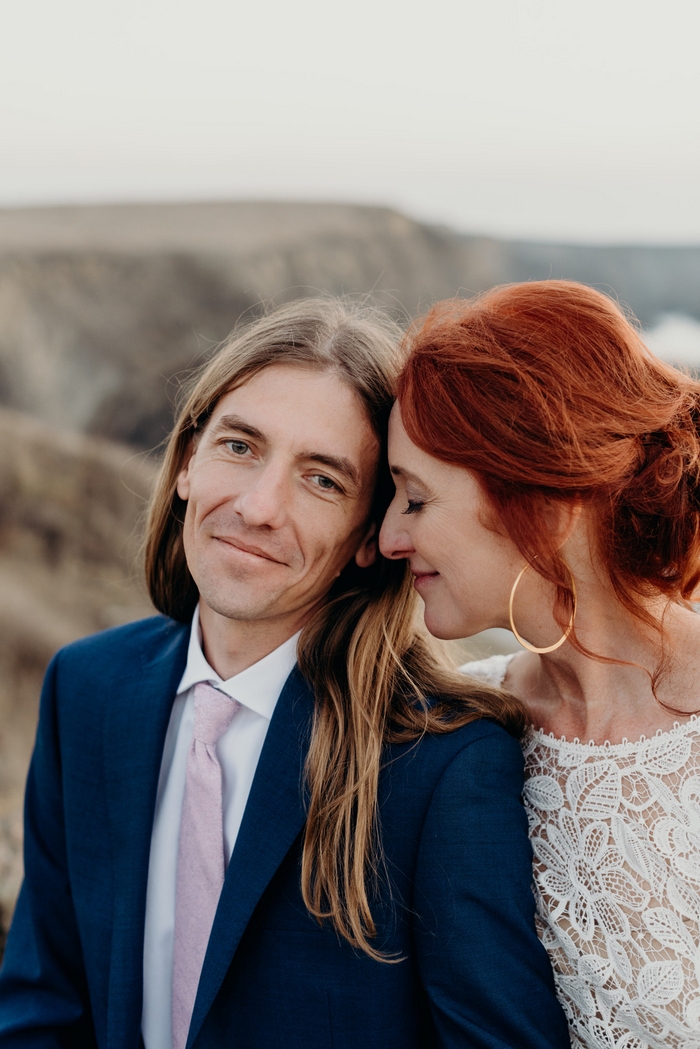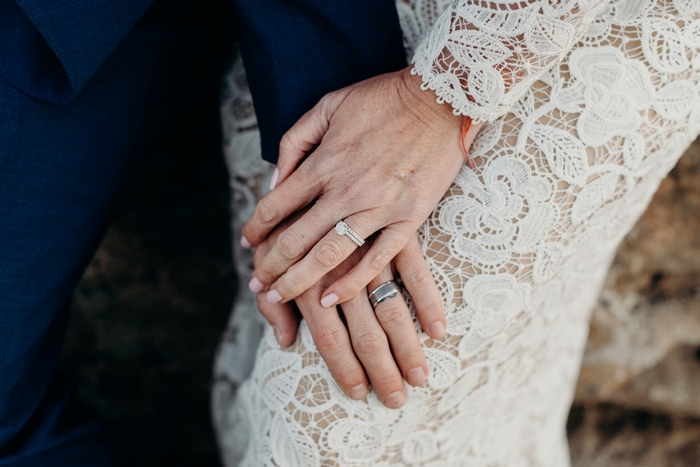 What advice do you have for couples who are considering an intimate wedding?
Go for it!! Remember it is YOUR day, regardless of other pressures or other people's desires for the wedding.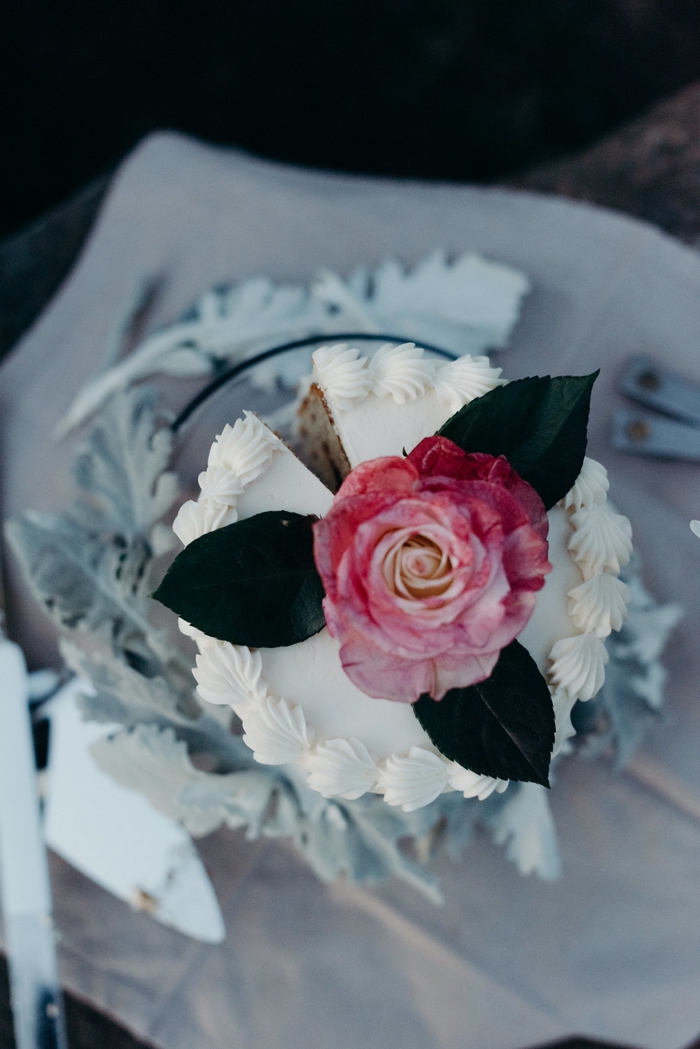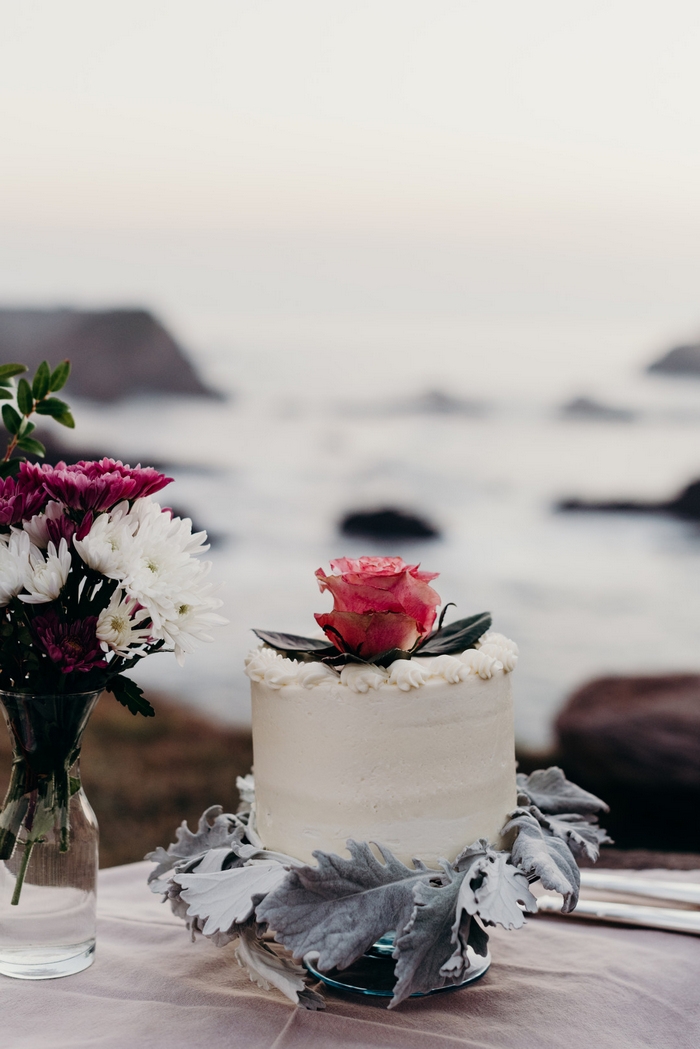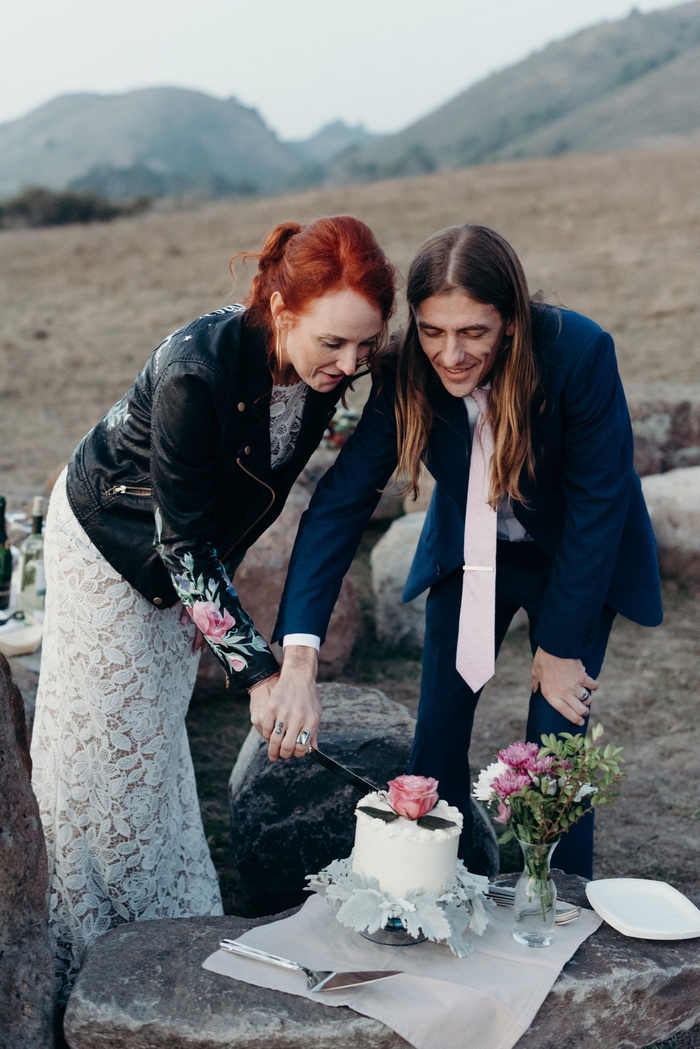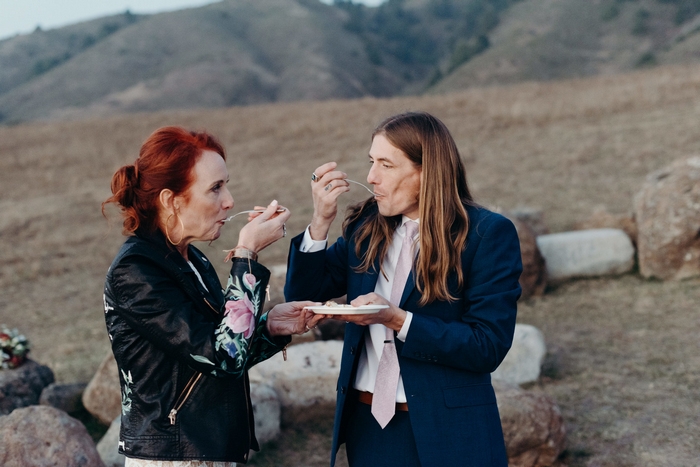 Vendors:
Dress: BHLDN
Suit: Calvin Klein
Venue: The Inn at Newport Ranch
Photographer: Briana Morrison Photography