Bohemian brides, these modern boho wedding dresses will make your heart skip a beat! Of course, you don't have to live a bohemian lifestyle to appreciate these gorgeous dresses. Boho style elements can be incorporated into a range of weddings, from laid-back beach nuptials to luxury weddings in the desert.
Easy to wear, effortlessly elegant and totally timeless, any of these wedding dresses from Etsy will have you looking like a goddess on your wedding day!
This tulle gown from AmeliaWeddingDesigns is perfect for the bride with a simple but edgy style. We love the sheer tulle sleeves!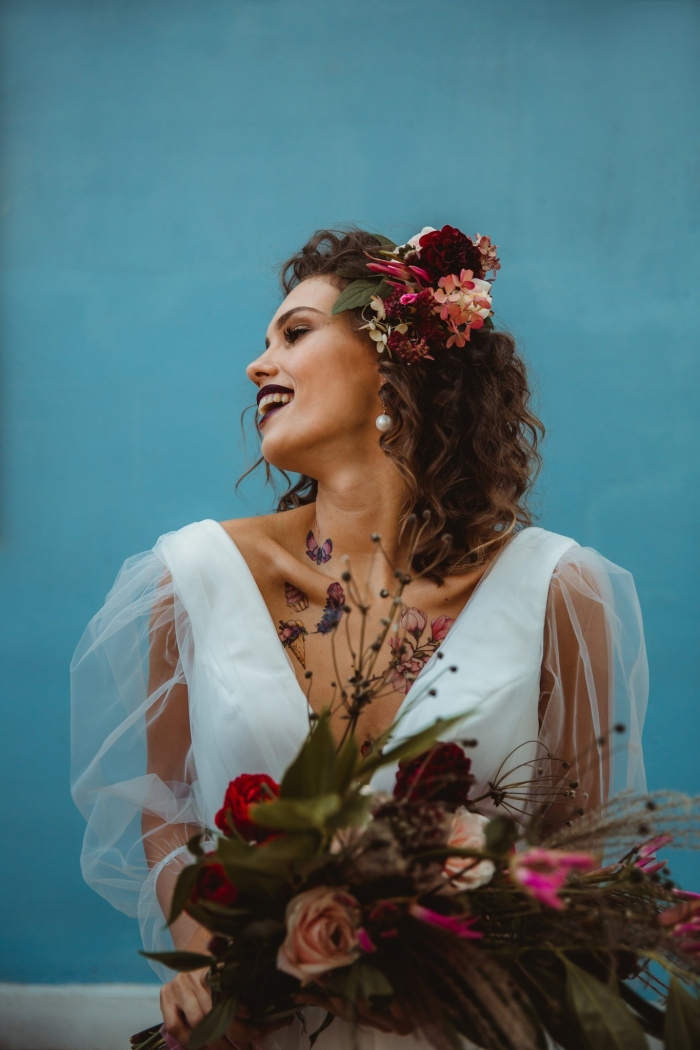 We're positively starry-eyed over this celestial gown from BoomBlush.
One bride shares: "This is the most breath taking dress that I have ever seen. It looks even better in person than in the photos!"
Stay comfortable (and in style!) with this light and airy backless wedding dress from AmeliaWeddingDesigns.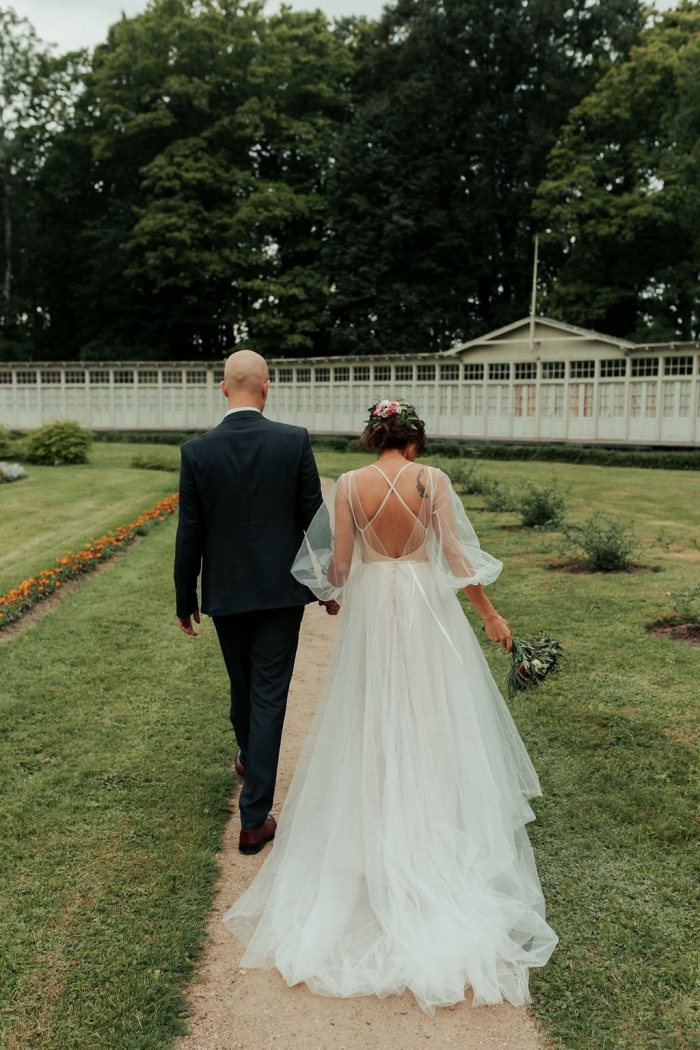 The cut of this dress from BabyDollShopRu is an ode to simple, elegant vintage bridal style, while the epic appliques give it a modern flair. BTW, this dress costs just $600!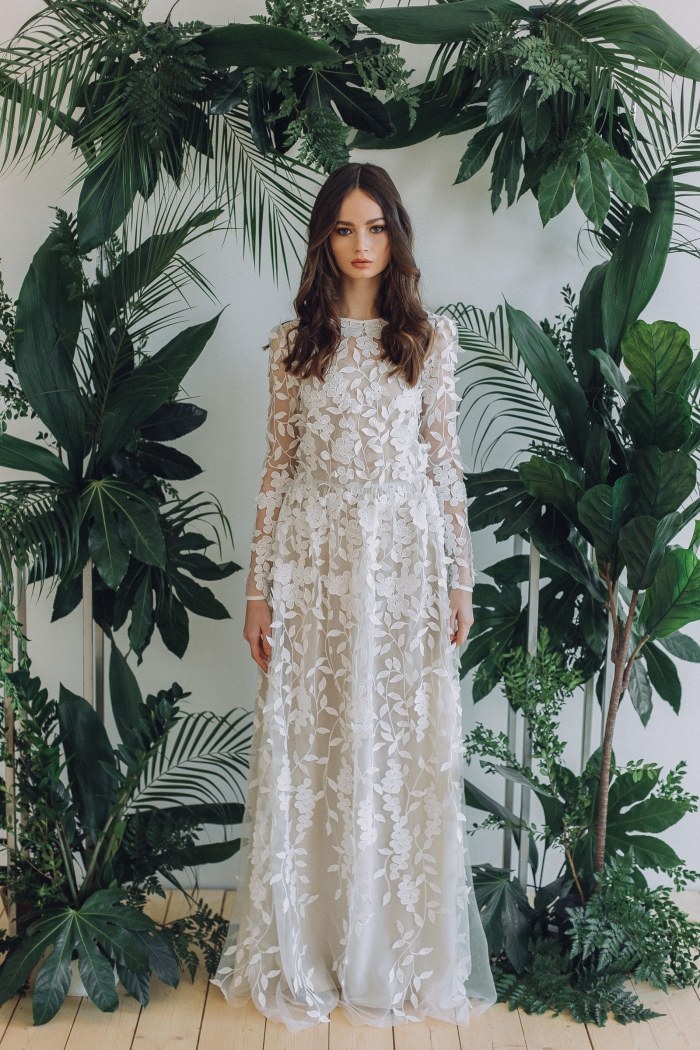 Holy swoon! This dress from KurajeWeddingDresses is a beautiful choice for a boho bride.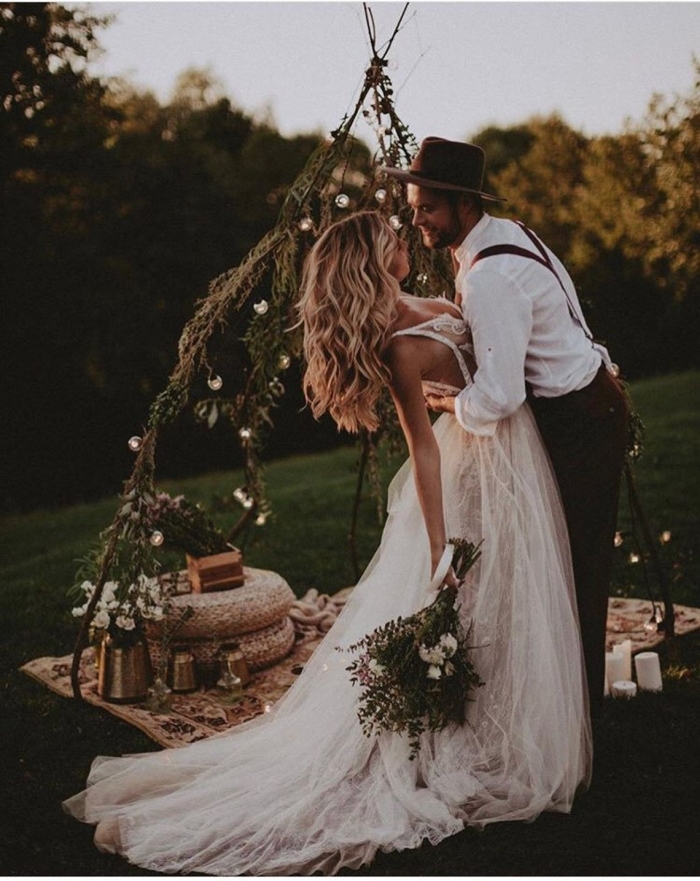 Intricately detailed, uber romantic and oh-so feminine, this boho wedding dress from MilaBridal is one of our all-time faves.
Airy tulle skirts + open back tops = magic; it's proven science. We're seriously smitten with this wedding dress from AmeliaWeddingDesigns!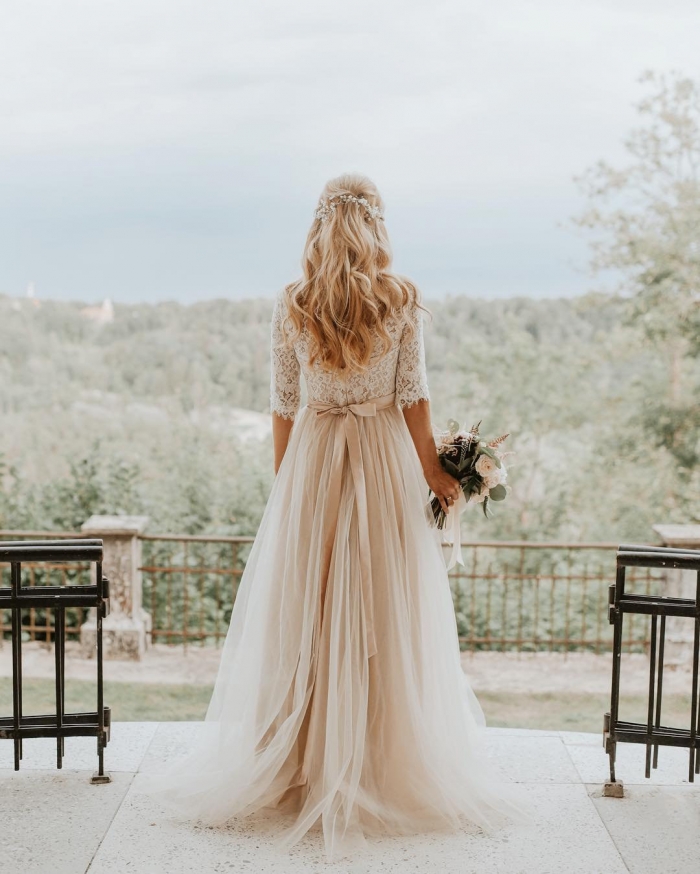 You won't find a dress like this at your local bridal shop. Alexveilbridal's dresses are simply magical.
This backless dress from WowBridalDress has SO many five-star reviews. Brides love the quality, fit and beautiful fabrics.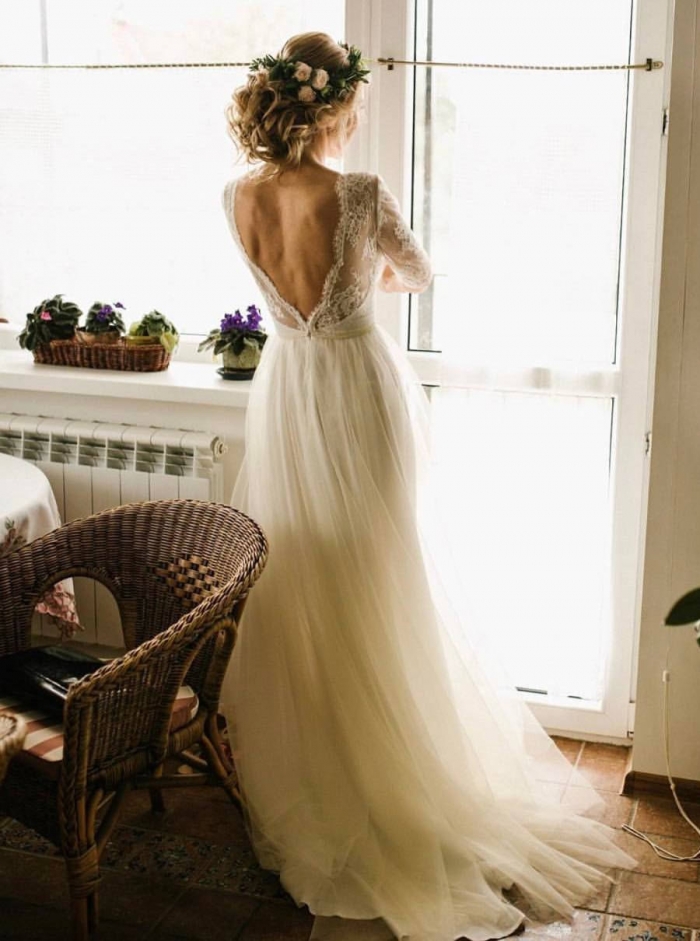 This wedding dress from MilaBridal is made for movement. It would look amazing on the dance floor!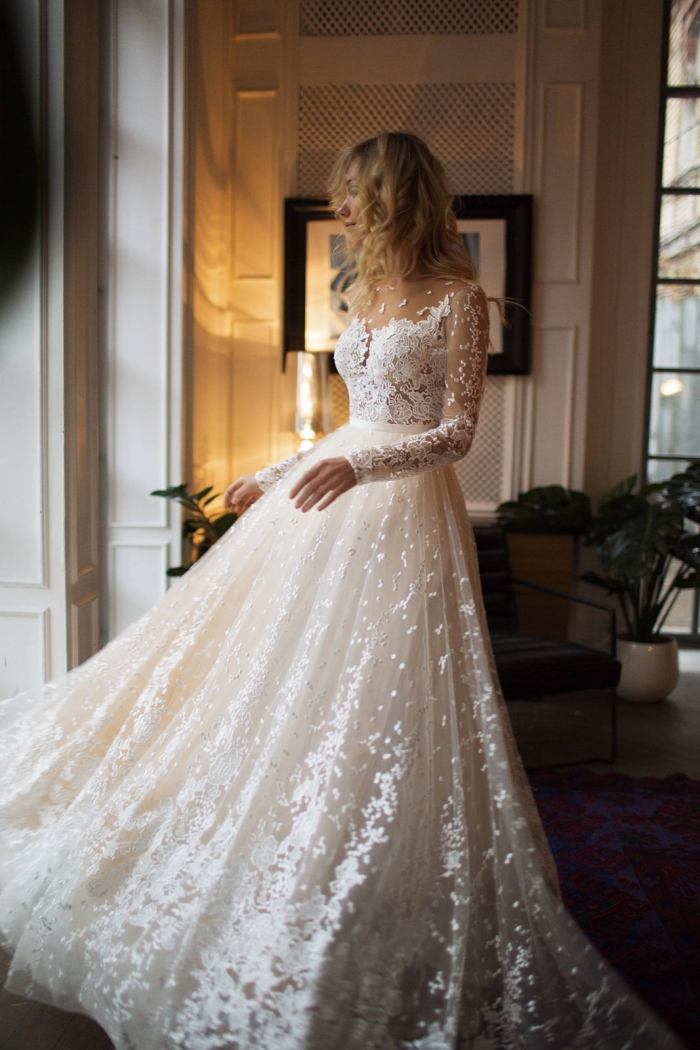 This boho wedding dress from OlyaSilkandLace is literally made for a beach wedding! Influenced by Hawaiian beach style, the dress features stunning 3D tropic flower and leaf pattern.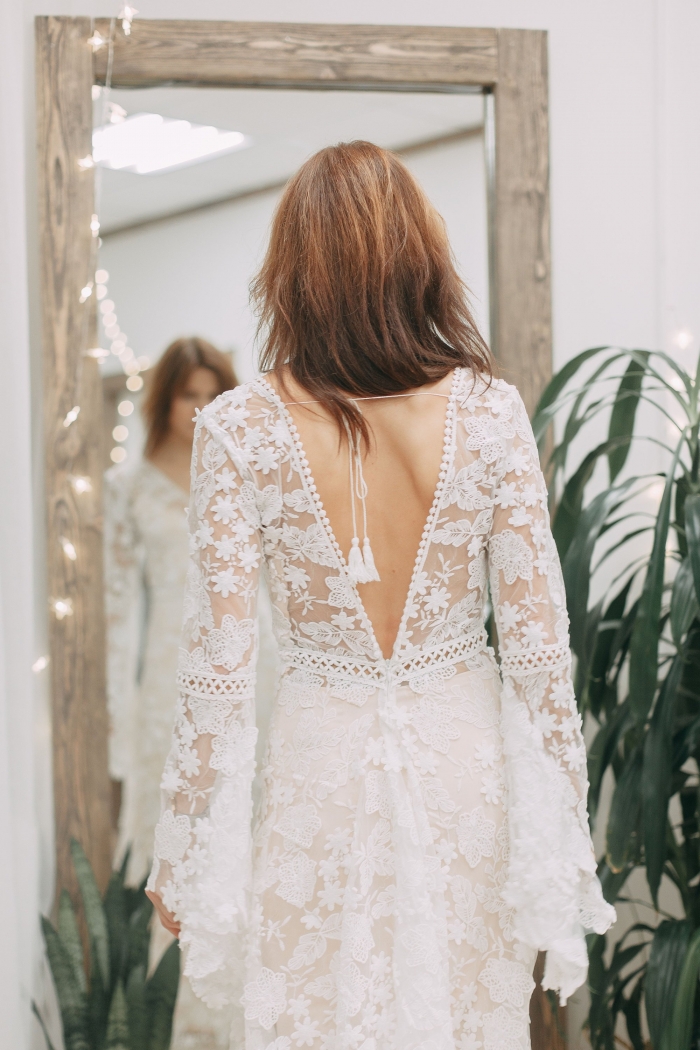 We love the Wild West vibe of this fringed wedding dress from OlyaSilkandLace.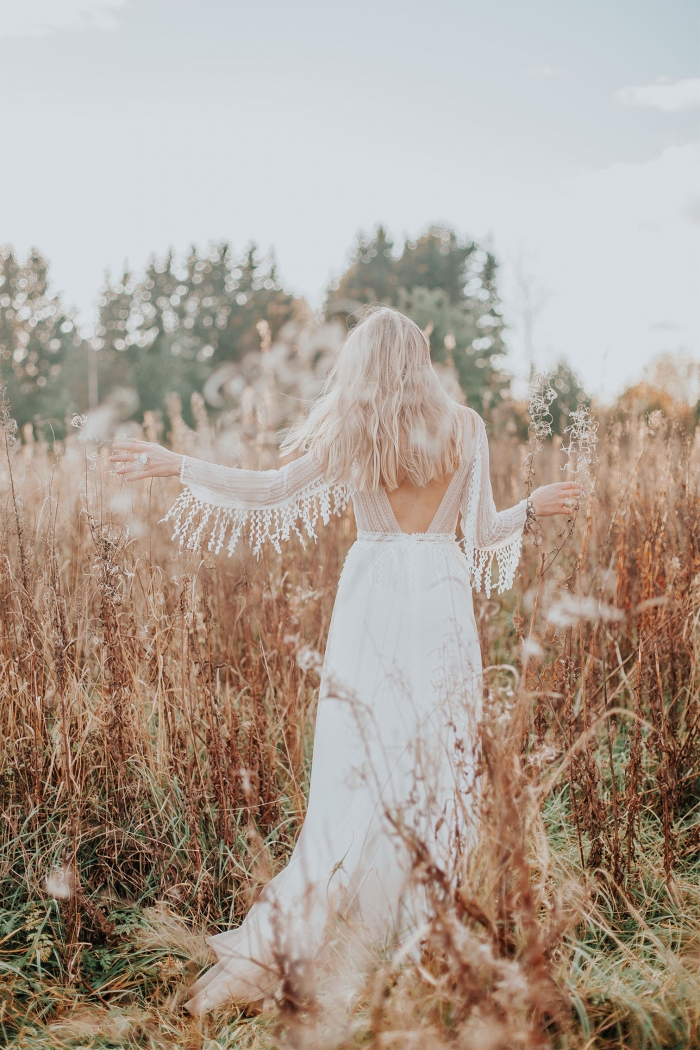 This beauty from WowBridalDress is just as much a piece of art as it is a wedding dress. We love the funky embroidery; so avant-garde! 
Yes, this may not be a dress, but this bridal jumpsuit from DameandMaiden is too pretty not to share!
*This post contains Etsy affiliate links.