As a wedding photographer, Michel saw first-hand how easy it is to get carried away when planning a wedding. When she and Matt started planning their own nuptials, they both agreed that they wanted to keep the focus on their love for each other. An intimate, destination in Mexico allowed them to do just that.
On a little stretch of beach they had discovered a few years earlier, with sand between their toes and their family and friends lovingly encircling them, the couple exchanged their vows in beautiful and heartfelt ceremony. It was – in the words of the bride – a perfect little' lovefest!'
Special thanks to Jasmine of Let's Frolic Together for sharing all that love with us!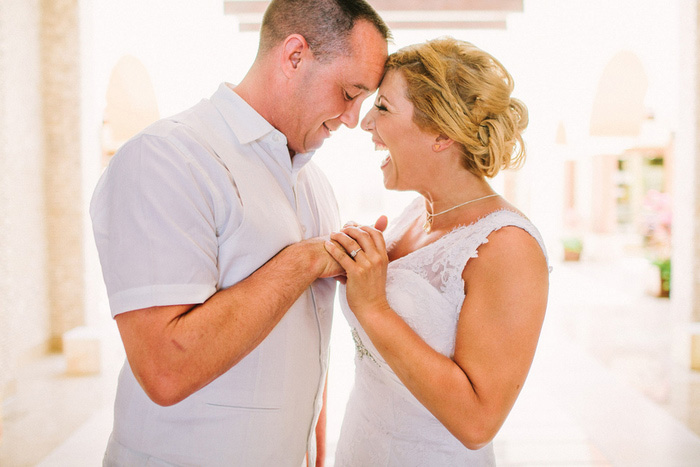 Michel, 37 & Matt, 40
Puerto Vallarta, Mexico
Wedding Date: April 24, 2014
Number of Guests: 24 including us
Wedding Cost: ~ $18,000   
Wedding Ceremony Location: Las Caletas
Wedding Reception Location: Las Caletas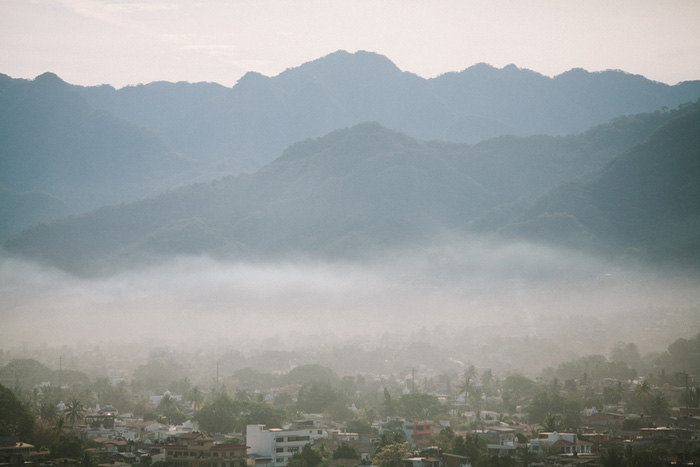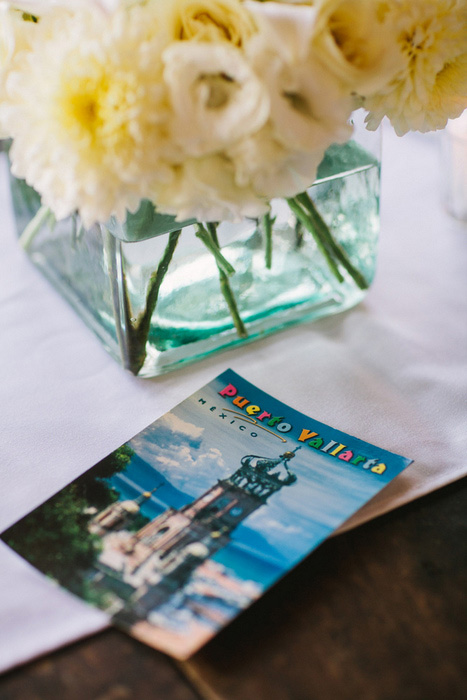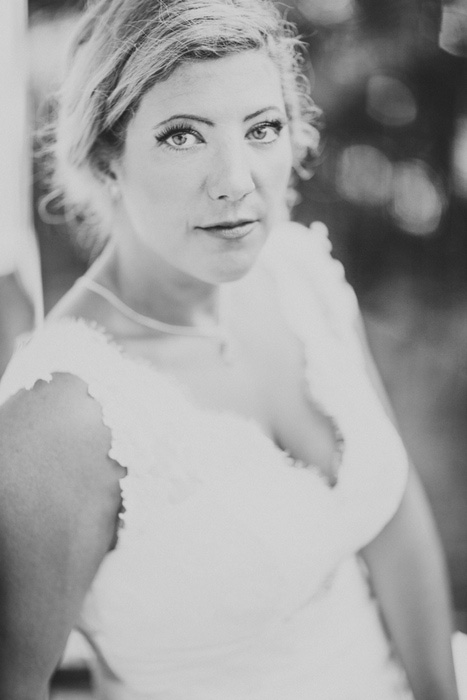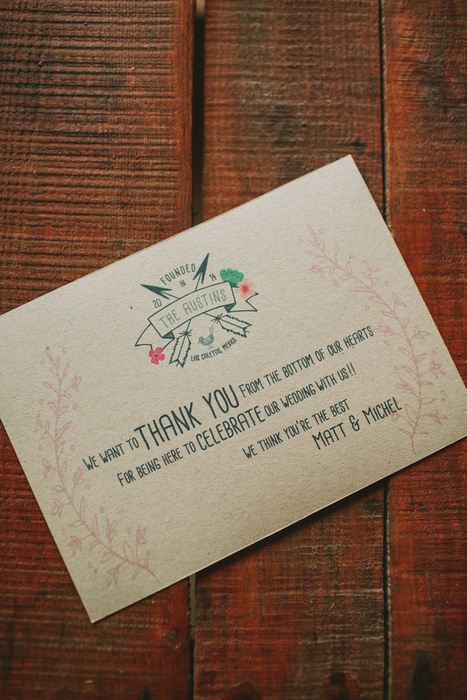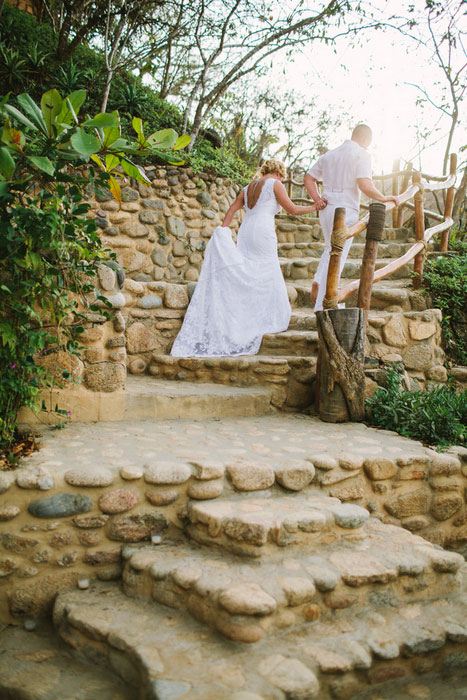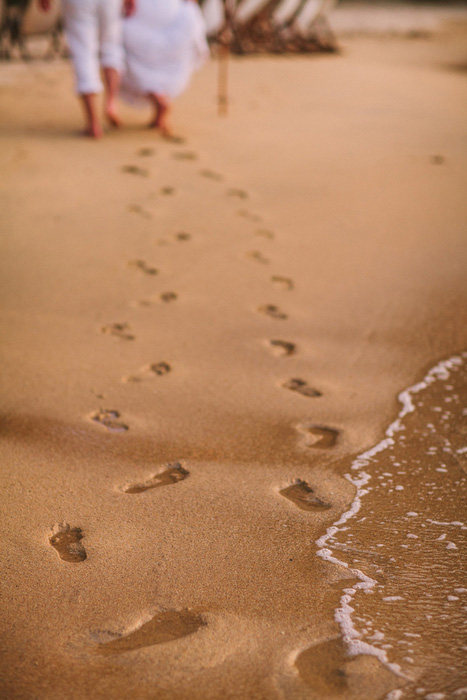 Why did you have an intimate wedding? 
Matt and I both believed in just having our closest friends and family with us on our day, mostly because I know how easy things can get carried away when it comes to planning a wedding. I didn't want any of the added stress of having a 'ginormous' guest list and we didn't want to get carried away with the things that don't matter. We wanted to instead focus our day on us, love, and the awesome people that came all that way to celebrate with us.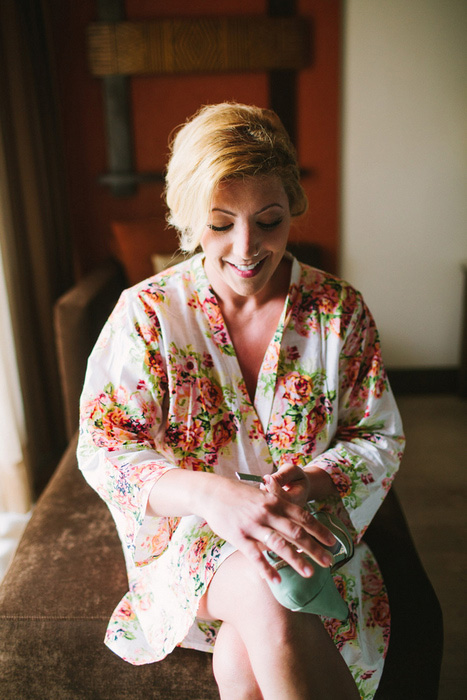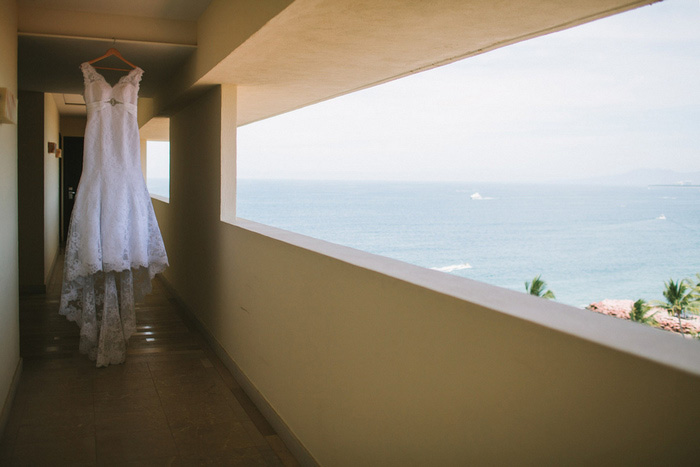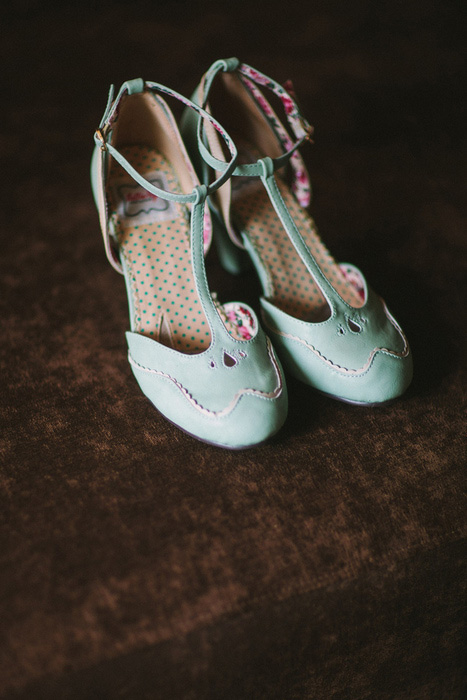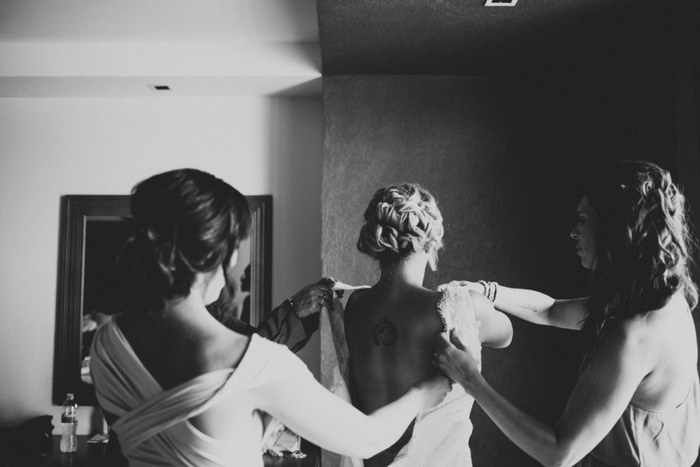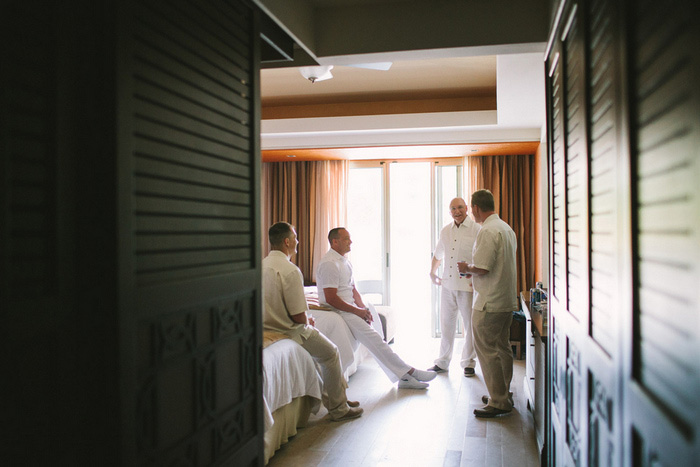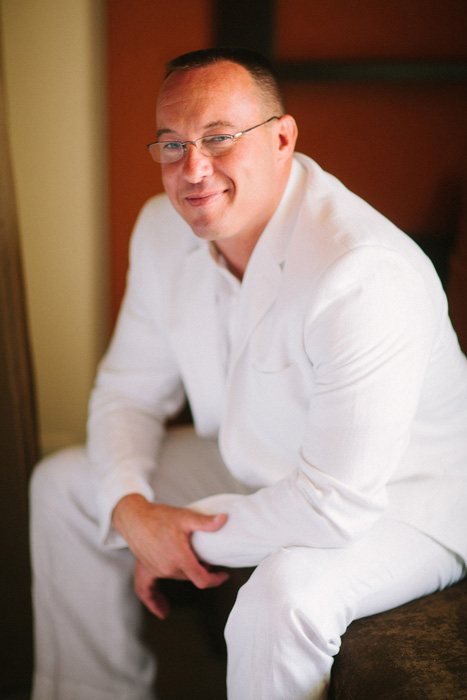 What are some of the challenges that you faced planning an intimate wedding?
We didn't really face many challenges when it came to keeping the wedding small; instead, the issues fell around planning a wedding away from home. Part of the reason we were able to plan a small wedding was that we chose to do a destination wedding. That way, the most important people in our lives chose to come and we were able to really focus on what was important to us – our small little lovefest!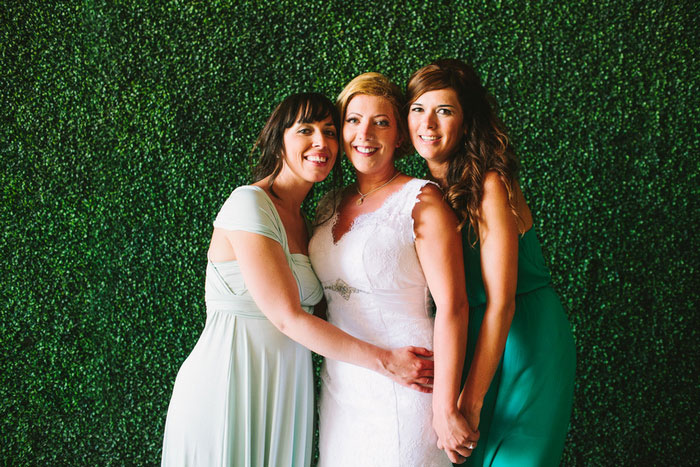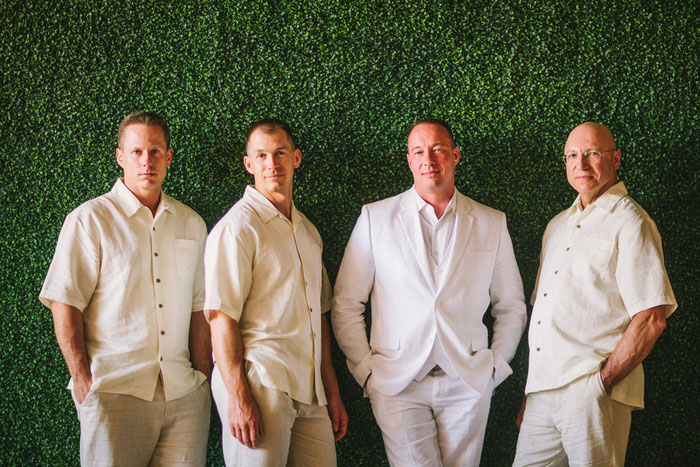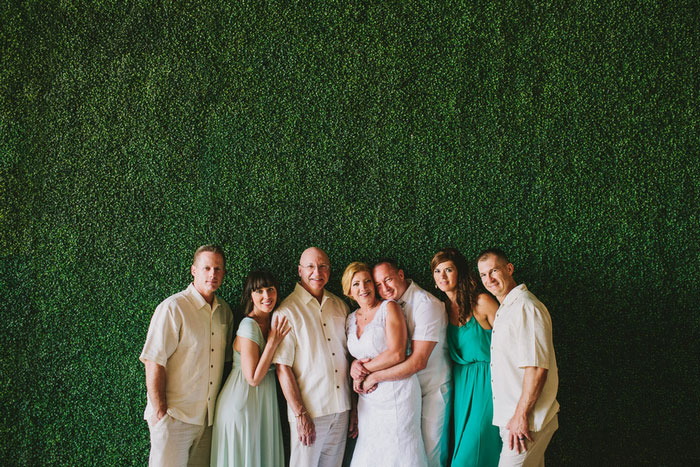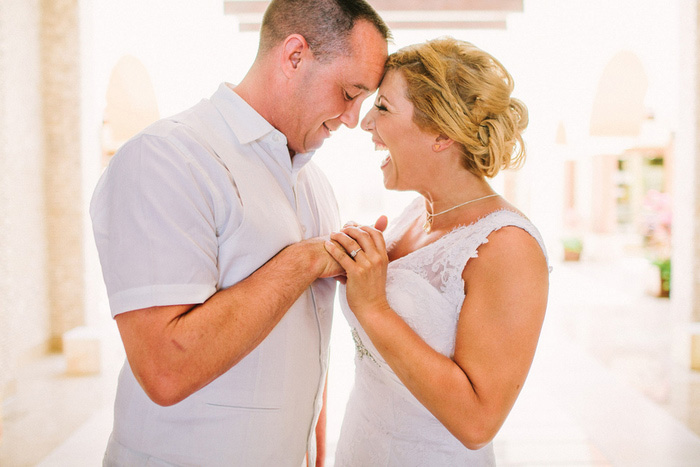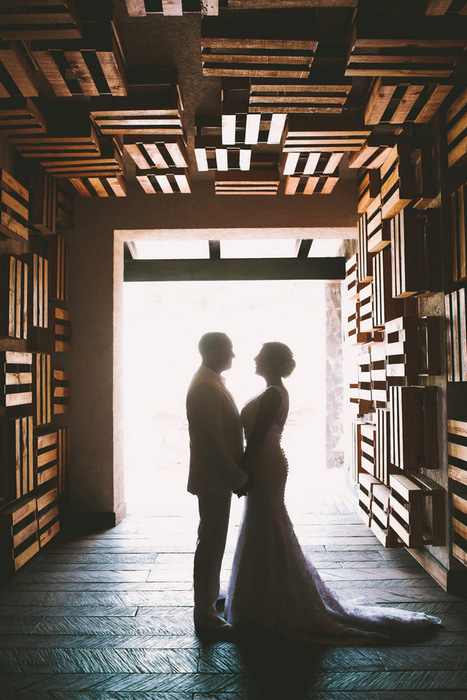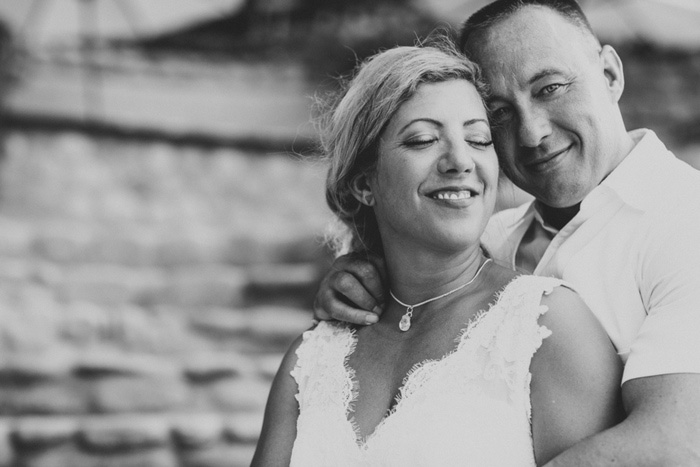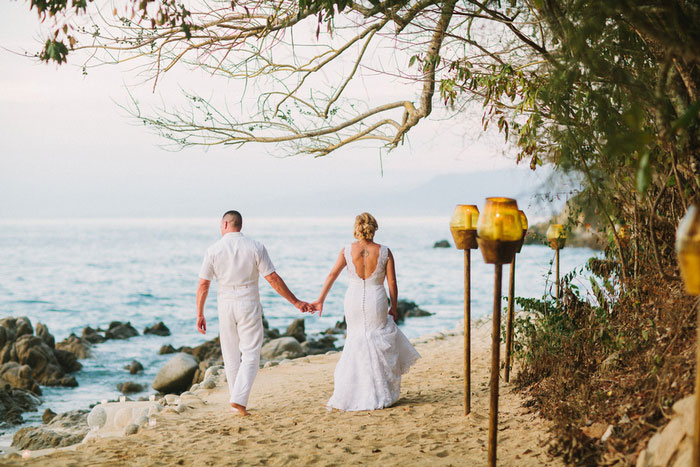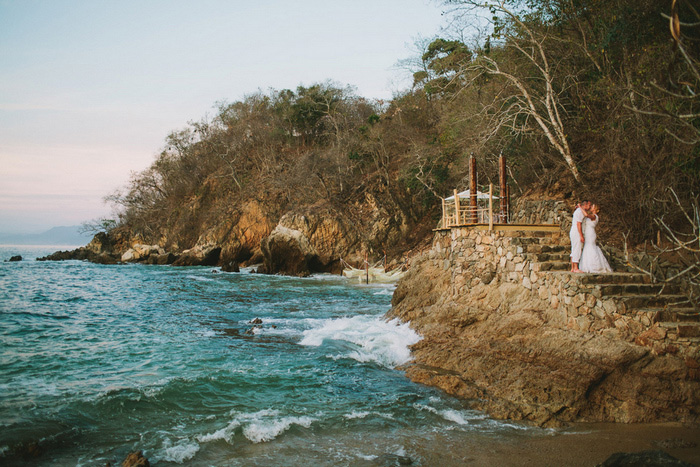 Was it difficult to pare down the guest list?
It wasn't really, not for us. I understand that sometimes people feel obligated to invite friends and feel pressure from parents to invite distant family members, but our family understood what we wanted. We didn't send out formal invitations, we just called each person then got them set up with our travel planner and went from there. Once all of our super important people were signed up, we opened it up to some closer friends.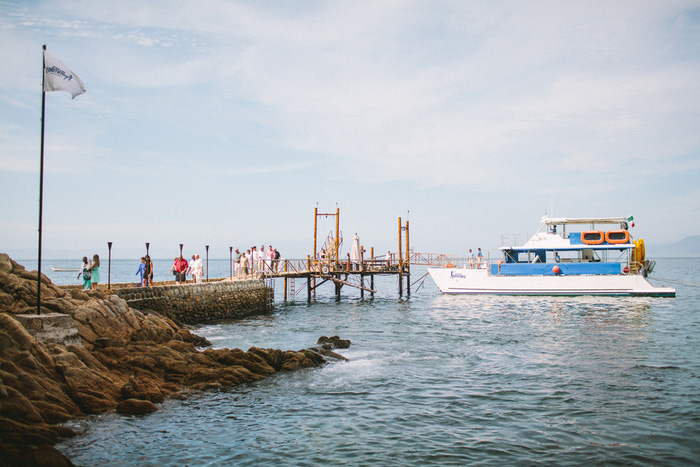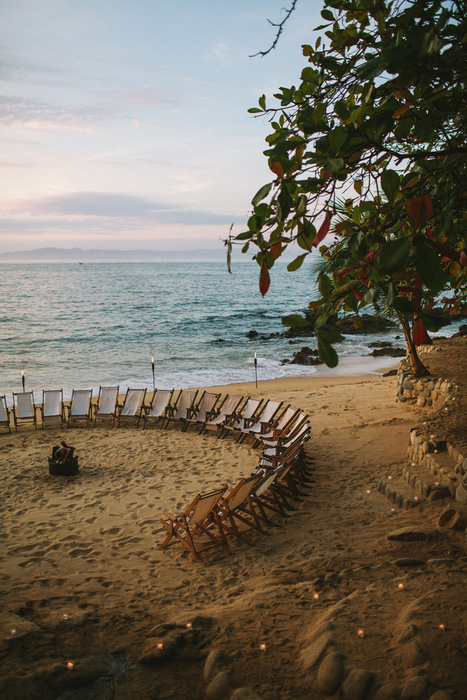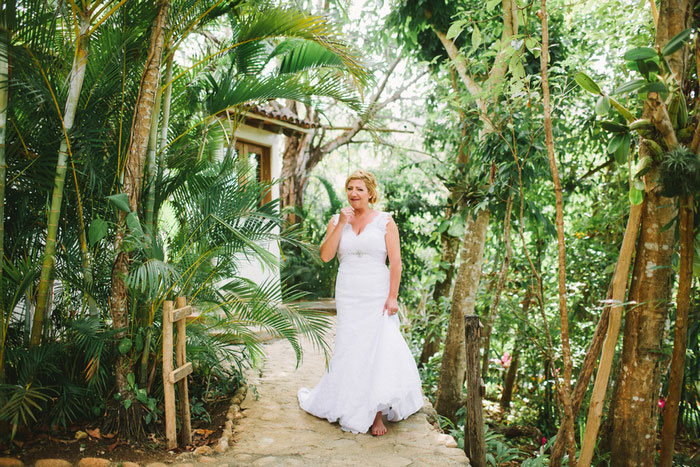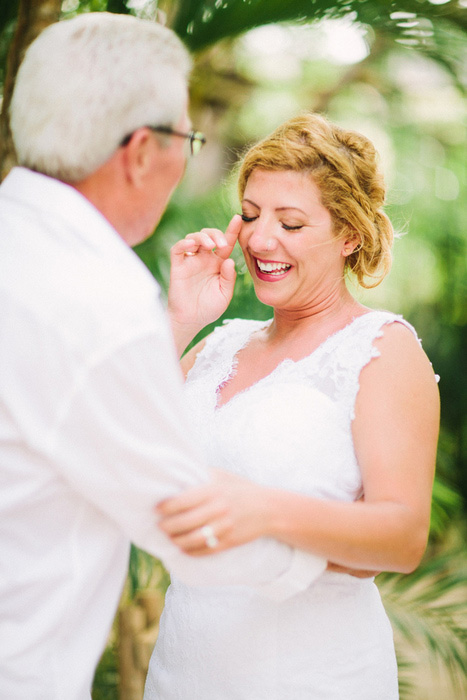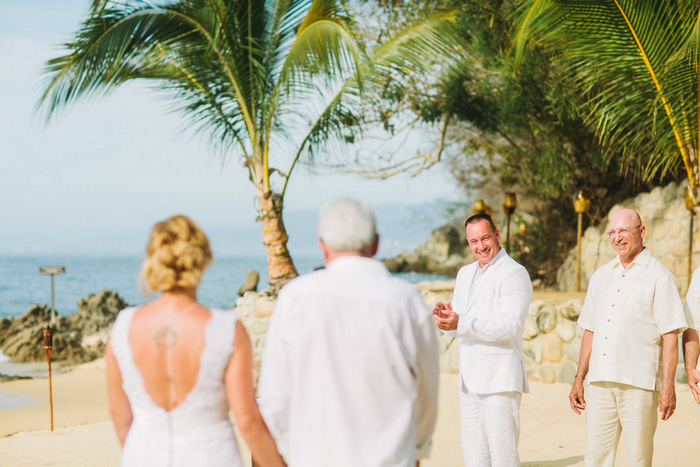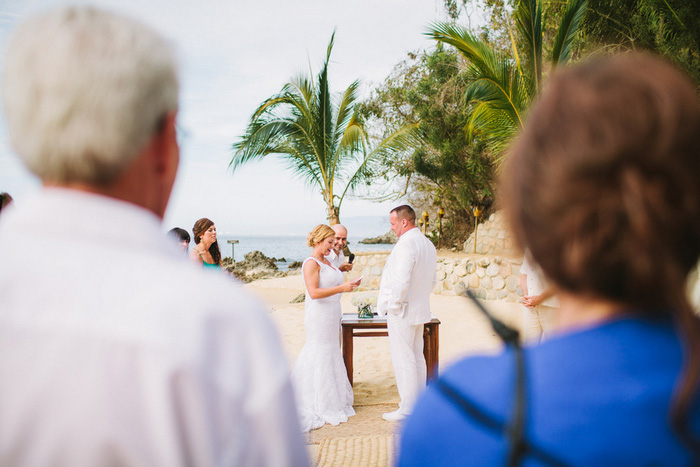 What were the highlights of the ceremony?
The ceremony was my favorite moment of all time. Matt and I had visited the beach area out at Las Caletas a few years ago on a trip and I just loved the spot. So when he suggested it for our wedding I just knew it was perfection. That beach, in a little cove surrounded by trees and the sweet smell of the ocean nearby was an absolute dream for us. Because I am a wedding photographer, I see amazing moments nearly every weekend and the best heart-tugging moments for me are the ones that are true to the couple and authentic to their love story. When Matt and I first started talking about our wedding, I always knew I'd be barefoot somewhere with sand between my toes.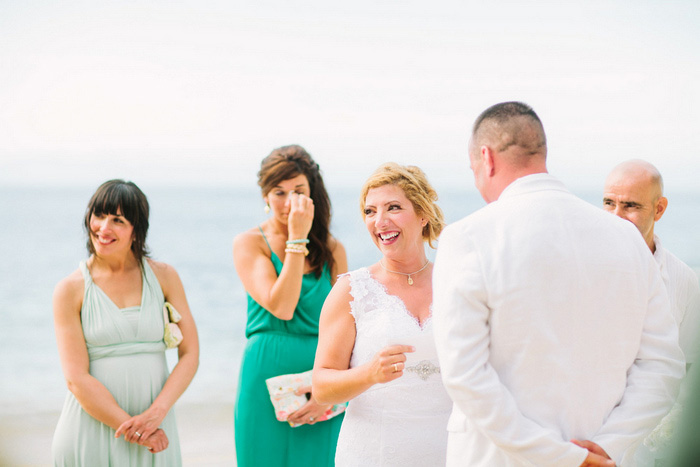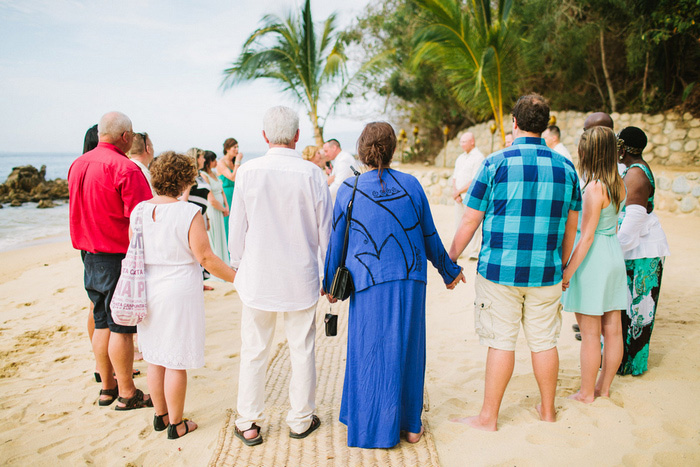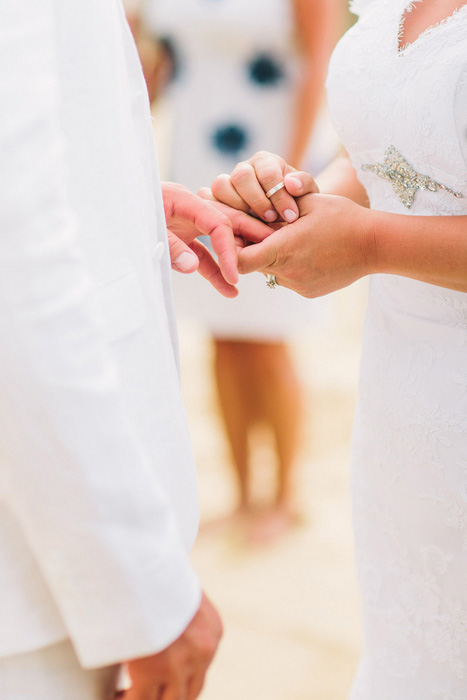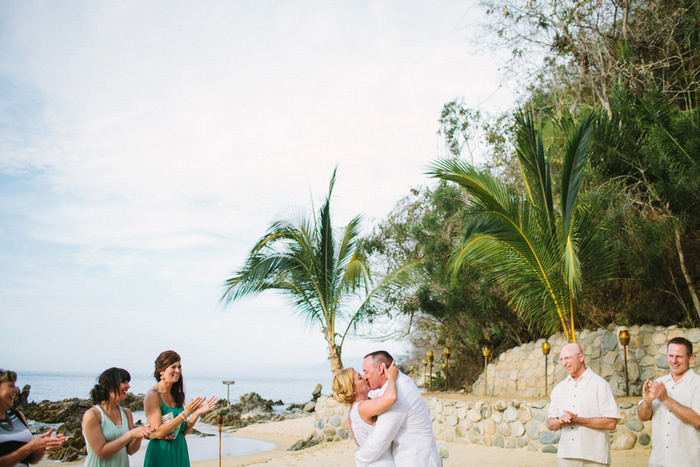 What were the highlights of the reception?
After the beach ceremony, we headed up to dinner in the open air restaurant that looks out over the ocean. The people at Las Caletas then transformed the beach for the reception. They built the dance floor, set up beach seating and lit the tiki torches. It was so perfect. We packed the dance floor the entire night.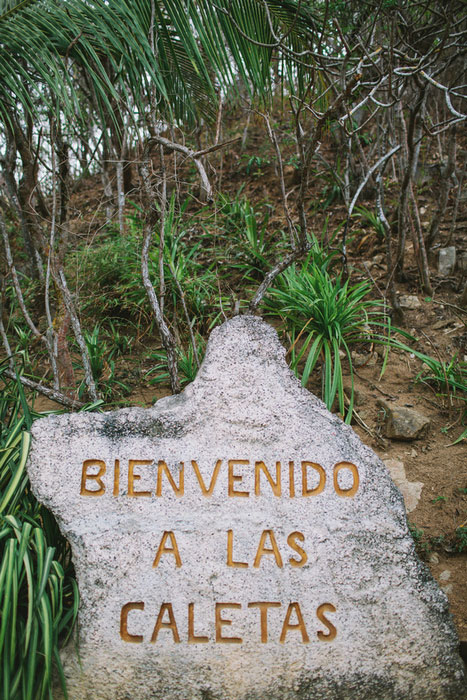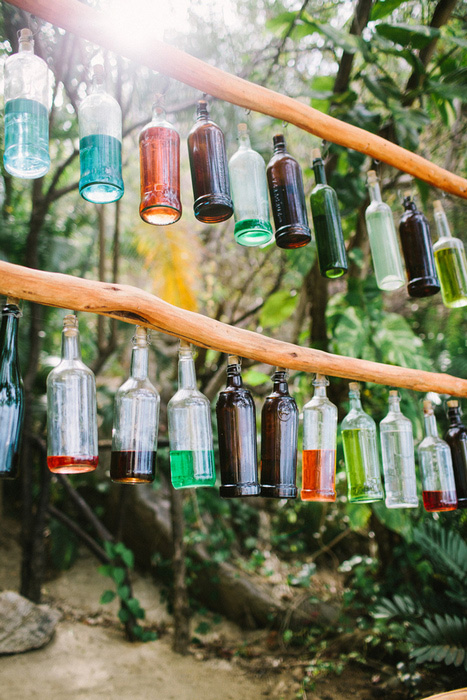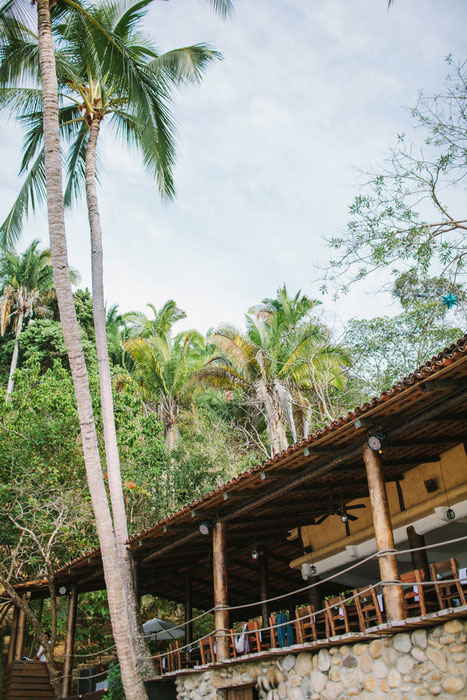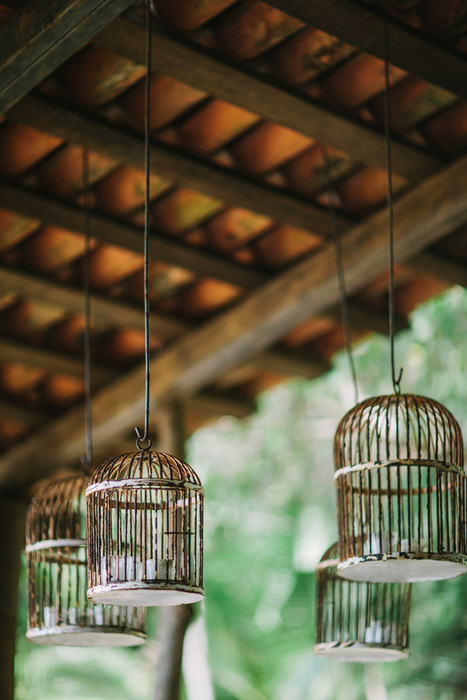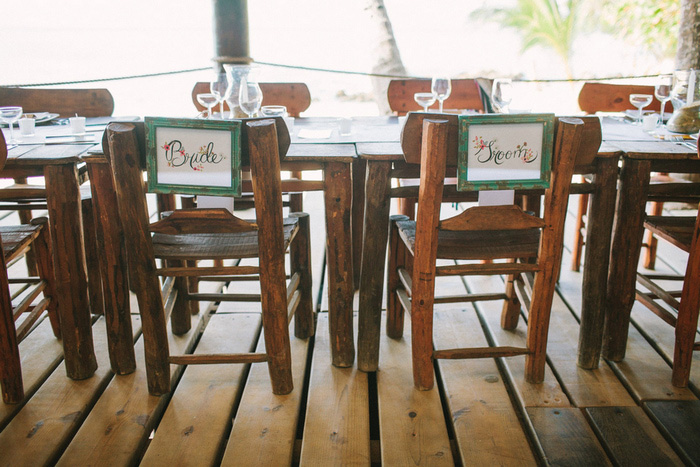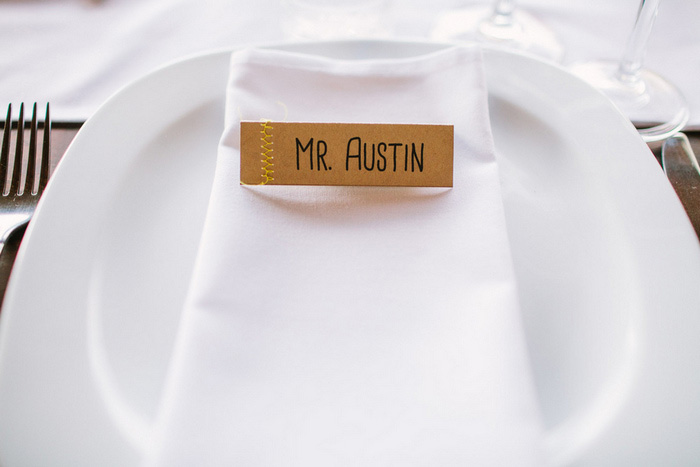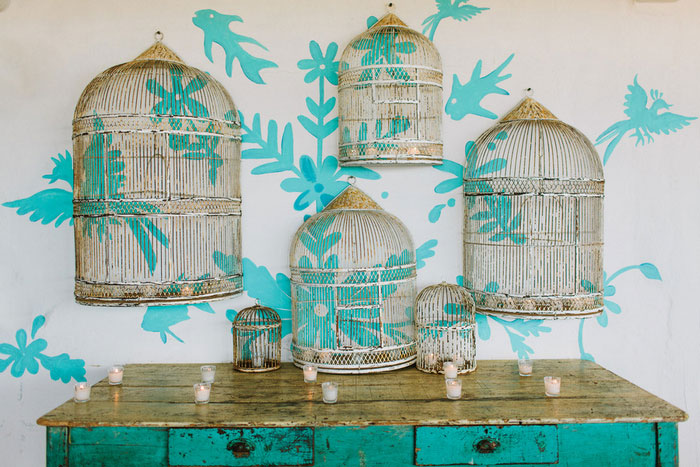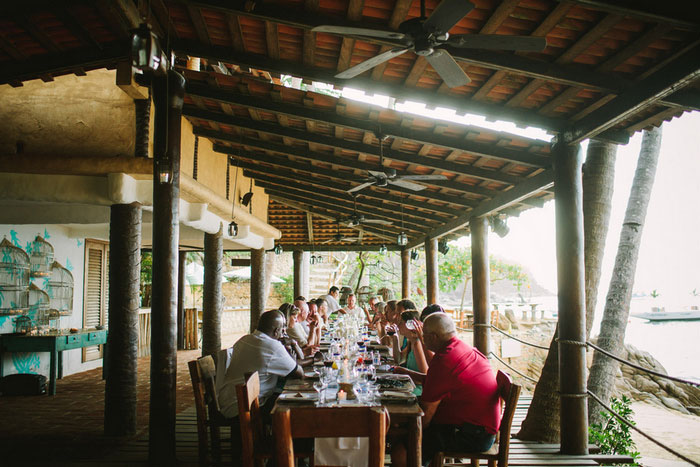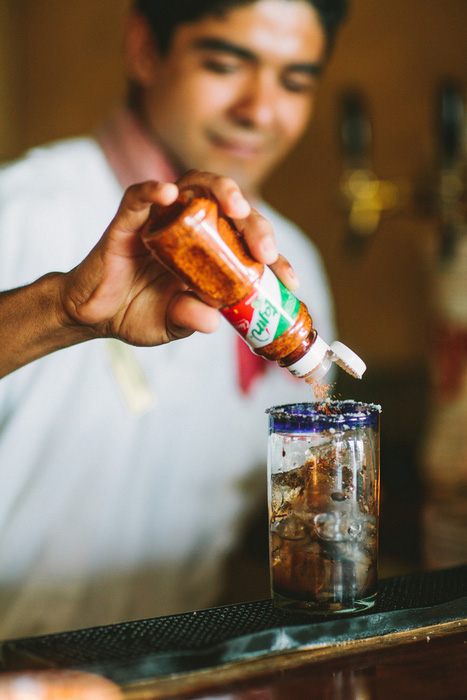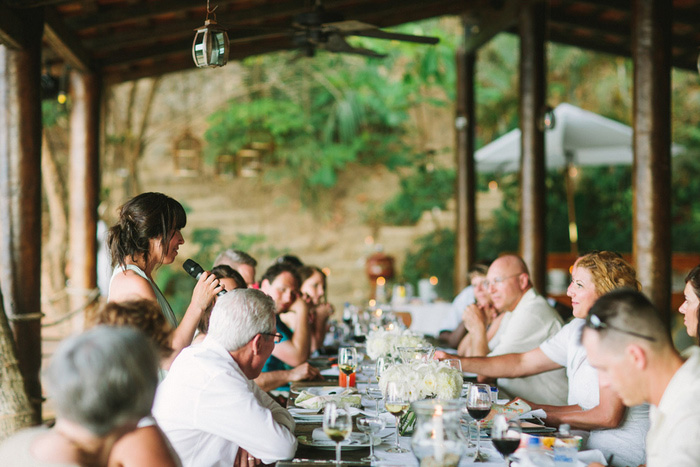 What was the best thing about having an intimate wedding?
My first vision of our day was Matt and I, in the middle of a circle, our friends and family standing around us holding hands. Although I tried to look out into the faces of all those amazing people as many times and I could, to be honest, I couldn't take my eyes off Matt. And that's why our photos from Jasmine are so insanely special to me. I also think having a small guest list allowed us time with each of our guests that night. We didn't feel overwhelmed with a large crowd and were able to be present and soak it all in.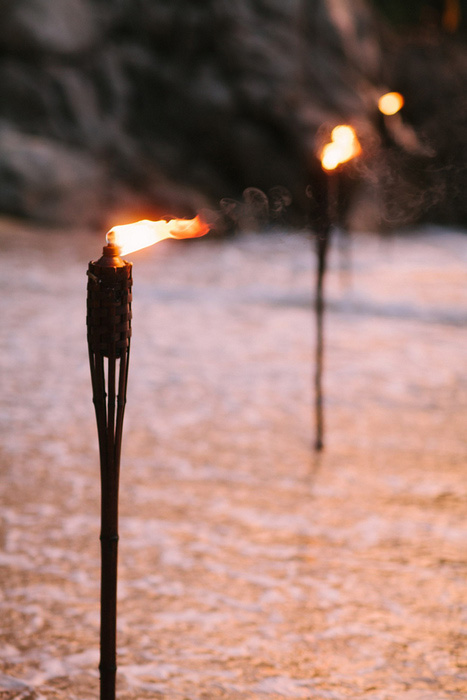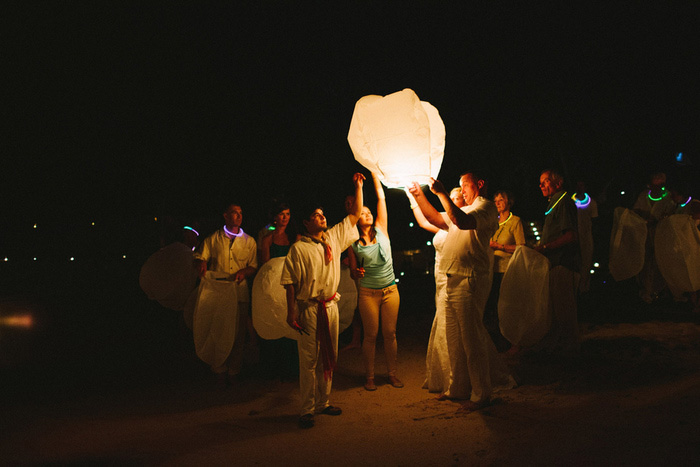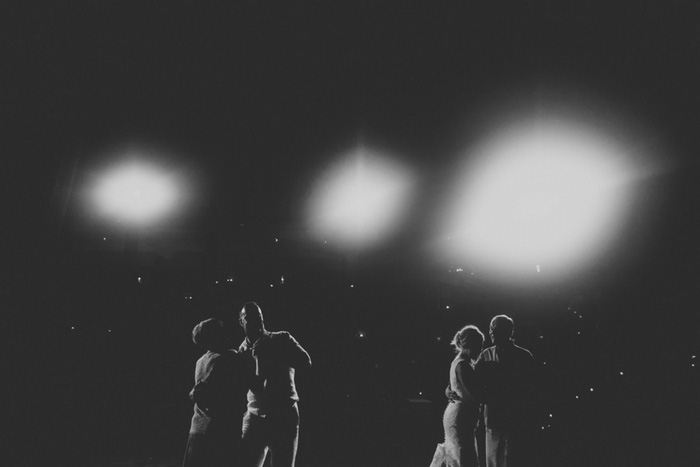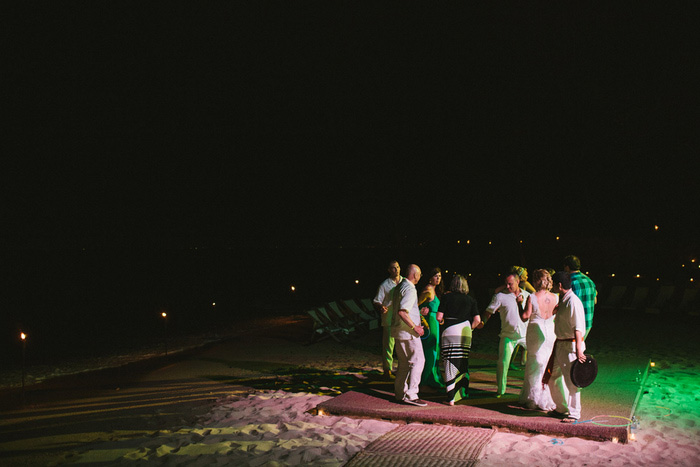 What advice do you have for couples who are considering an intimate wedding?
My advice to anyone planning any wedding is do what is right in your heart. It's easy to get caught up in things that don't matter but if you constantly think back to what you are going to remember in 50 years when you look back on the photos, it helps stay true to yourself and your fiancé. From the start, I knew I was going to bring a photographer with us on our adventure. Being a wedding photographer myself, clearly this is an important aspect to me. When choosing a photographer I didn't have to go very far. Jasmine's work has spoke to me for years, when viewing her work I pictured myself in it, and I'd never felt that way looking at anyone else's work. but it really boiled down to her personality for us. Even more so for an intimate wedding, your photographer is a big part of your day and he or she must fit into the dynamic of the day. So my advice for choosing the right photographer is after you see their are competent in delivering work you love, choose the person with your heart.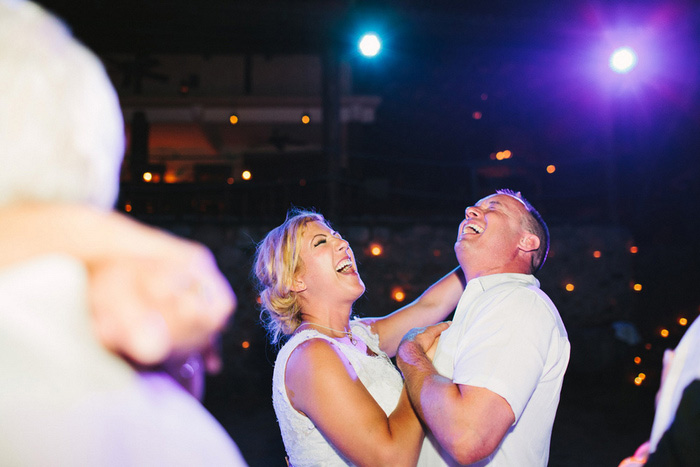 Vendors:
Photography: Let's Frolic Together
Wedding Coordination: Alexandra at Luxe Destination Weddings & Dennise with Vallarta Adventures
Flowers: The venue provided small florals around the dinner table. I didn't have a bouquet. 
Hair: The day of, I got my hair done at Now Amber Resort Spa – but I did a hair trial with Irene Nikolopoulos from Anna Rianou Salon & Spa in Edmonton before we left and having those photo to show the ladies there, was the only way I could convey exactly what I wanted. 
Makeup: Now Amber Resort Spa
Wedding Dress: Etsy 

Groom's Suit: Le Chateau

Bride's Shoes:  I went barefoot most of the day / ModCloth 

Custom Designed Necklace: Hunt Amor 

Bridesmaids' Robes: Etsy  

Bridesmaids' Clutches: Etsy

Our Wedding Bands: Etsy