It's a well known fact that planning a wedding can be stressful and tedious at times, so we're sure it will come as no surprise when we tell you that many couples really don't enjoy the whole planning process. Sarah and Richard, however, loved every minute of it, finding it to be a completely stress-free affair – definitely not something you hear every day!
If their worry-less planning process doesn't have you green with envy, their small budget certainly will. For only $5,000, these two pulled off a stylish and elegant outdoor ceremony, and an intimate and romantic wine cellar reception complete with awesome gifts of wine and Crate & Barrel carafes for all their guests.
We're so thankful that Sarah and Richard's lovely photographer Nicole chose to share their envy-worthy big day with us!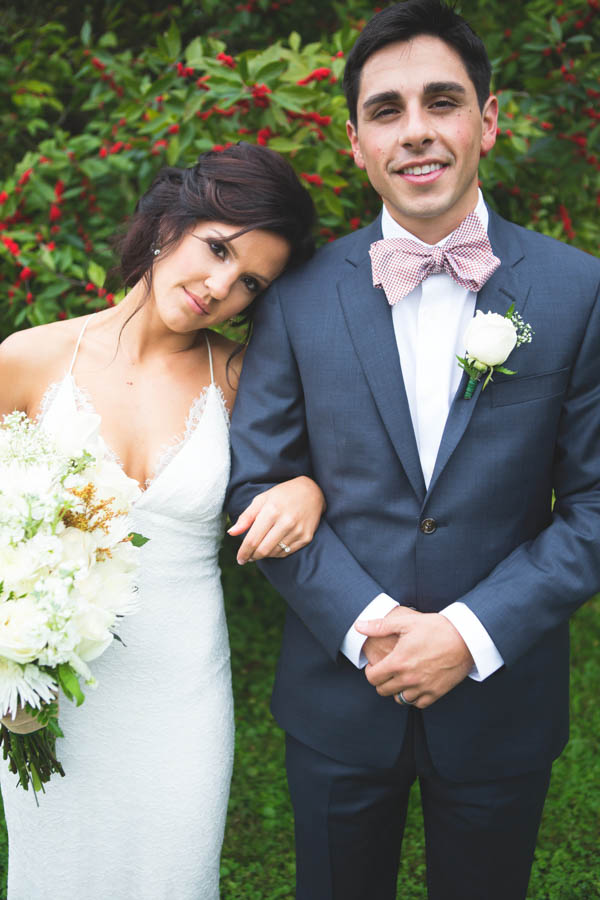 Sarah, 26 & Richard, 29
Kimberton, PA
Wedding Date: October 11, 2014
Number of Guests: 18
Wedding Cost: $5,000
Wedding Ceremony Location: The Kimberton Inn
Wedding Reception Location: The Kimberton Inn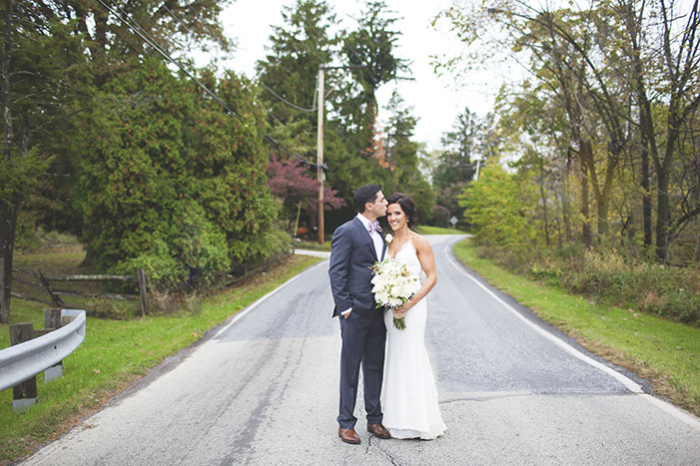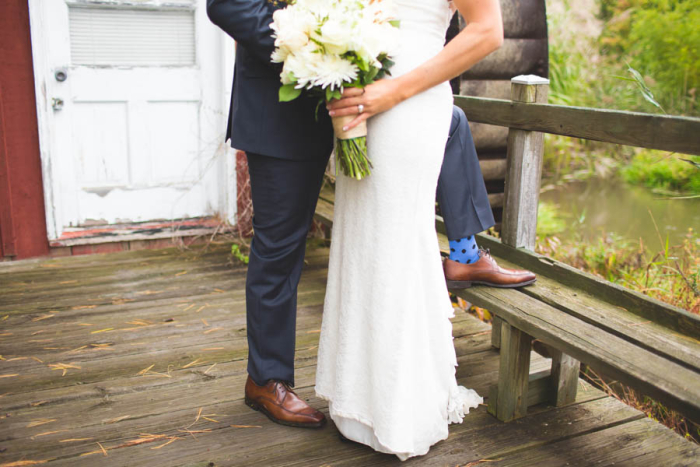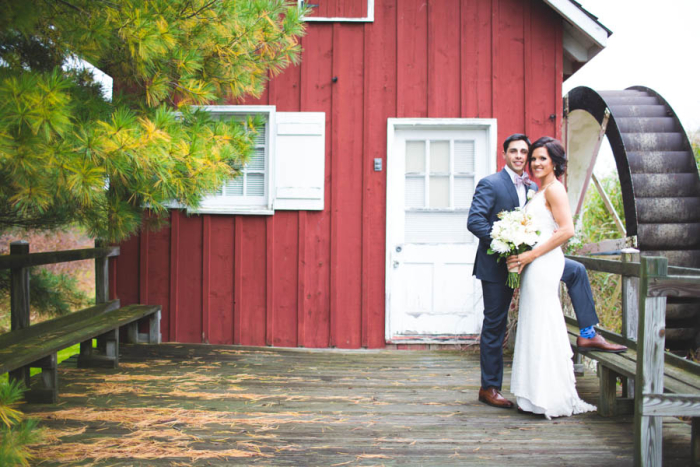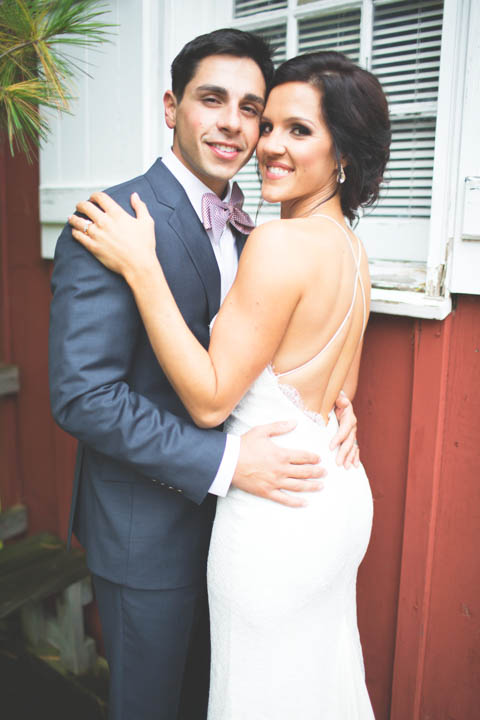 Why did you have an intimate wedding?
We went back and forth whether we should do a wedding in Illinois (where I am from) or in Pennsylvania (where Rick is from). We both have very large families and could not cut anyone out. It was an all or none type of decision. We decided to keep it small and have it in PA since that is where we were living. One of our favorite places to go for dinner is at the Kimberton Inn. When we discovered they did weddings and were told we could have the reception in their Private Wine Cellar we knew it was the perfect place.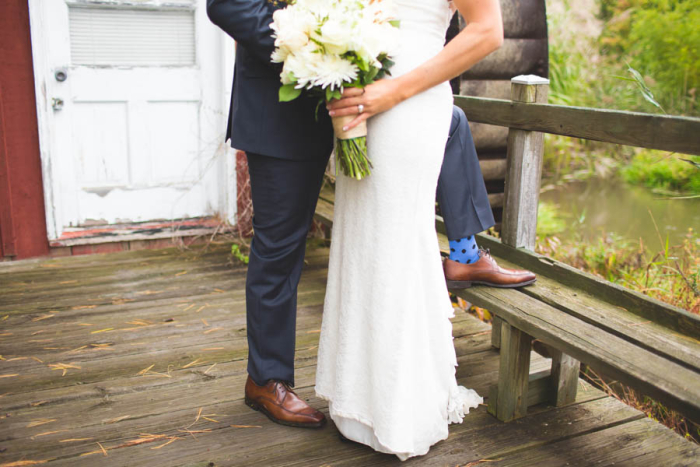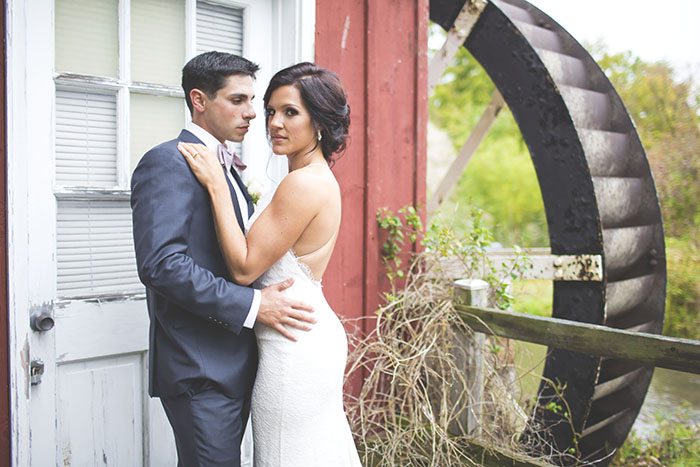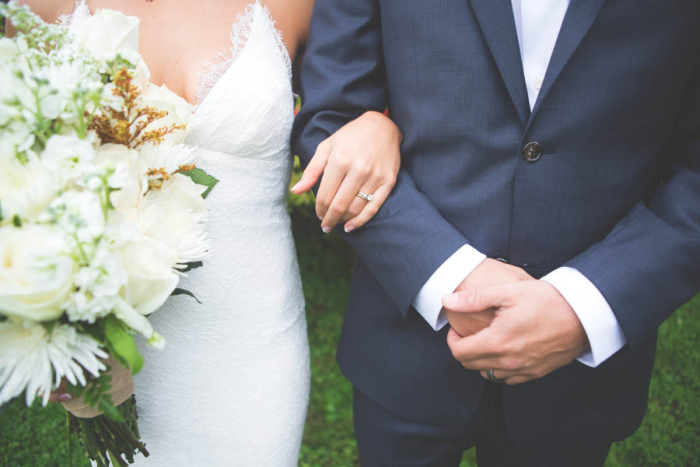 What are some of the challenges that you faced planning an intimate wedding?
Honestly, minus breaking the news to our family and friends we did not face any true challenges.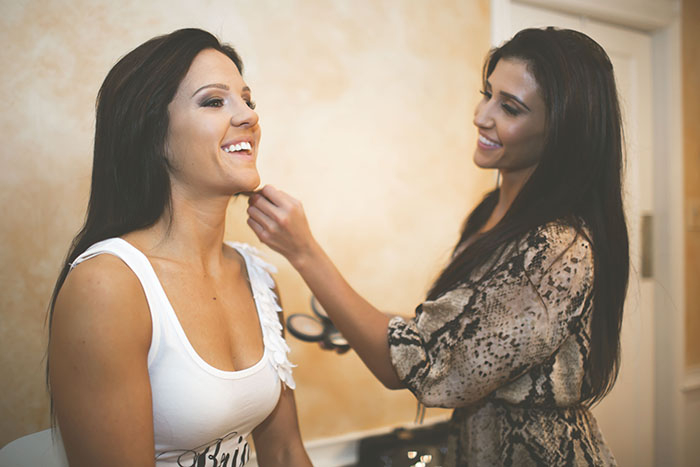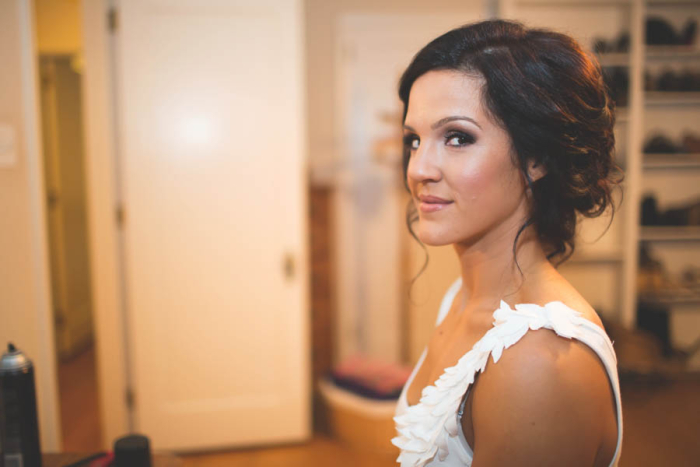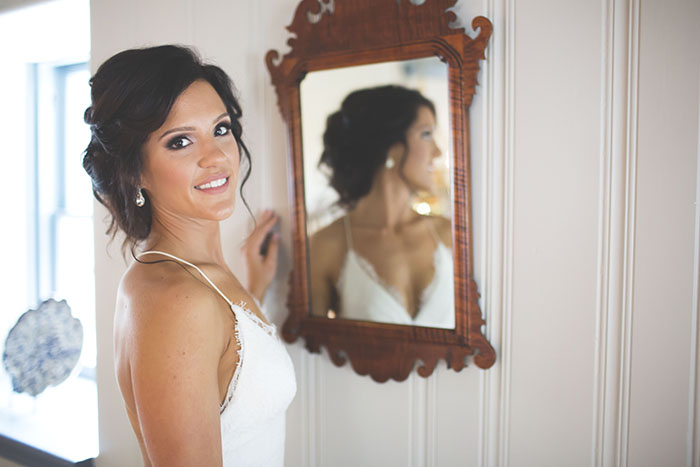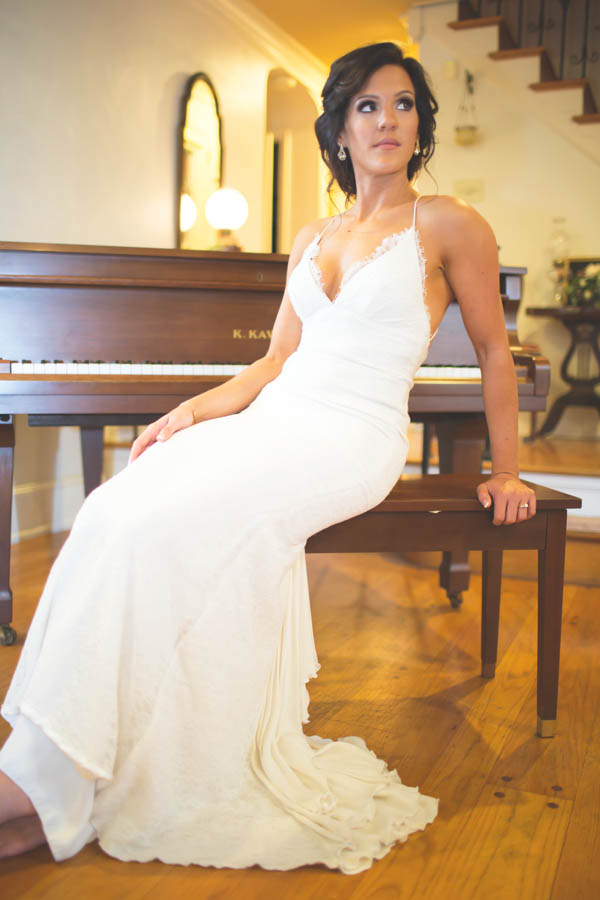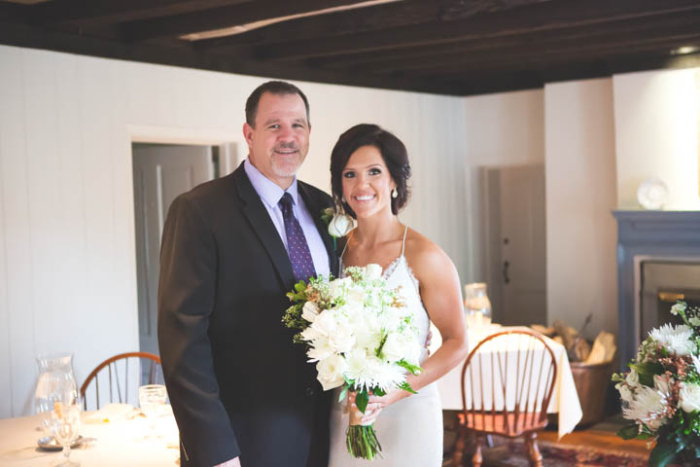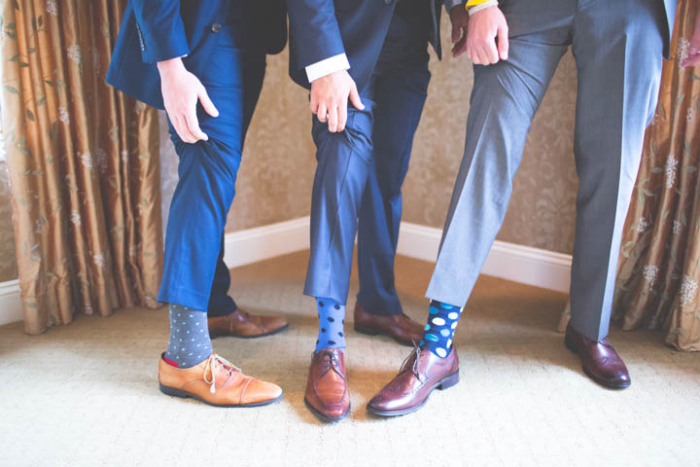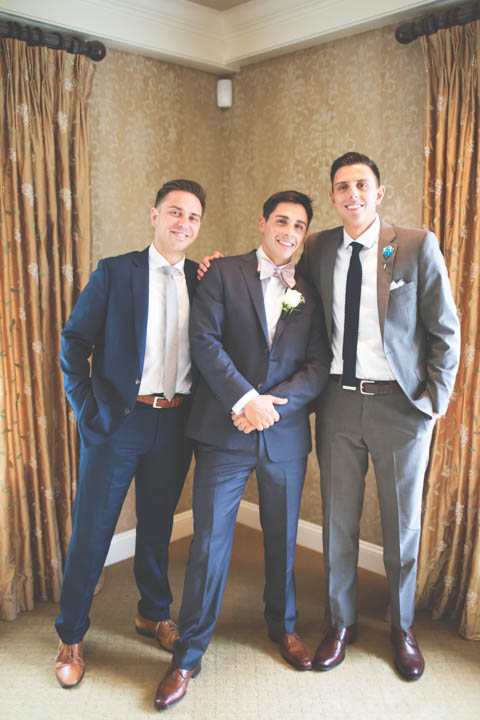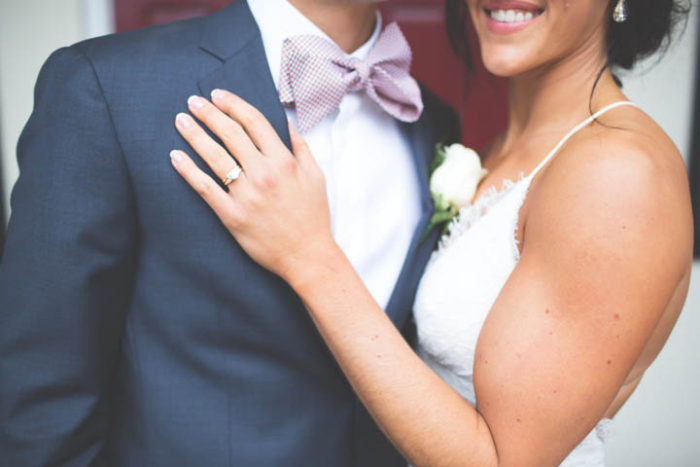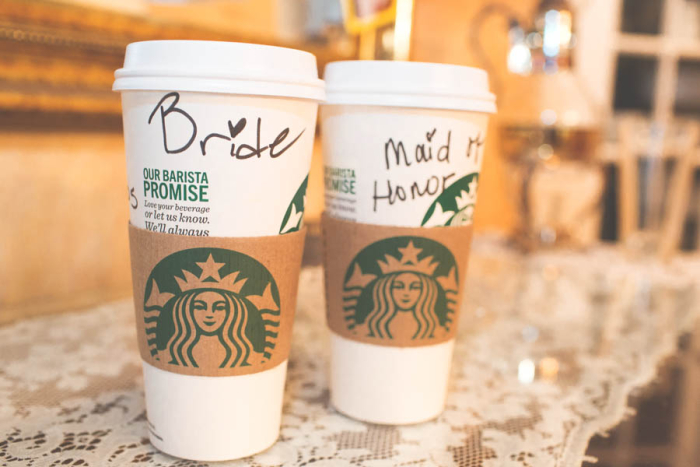 Was it difficult to pare down the guest list?
Absolutely! We did not want to hurt anyone's feelings so we decided to invite our immediate family members and the individuals we would have asked to be in our bridal party (had we went for the large traditional wedding).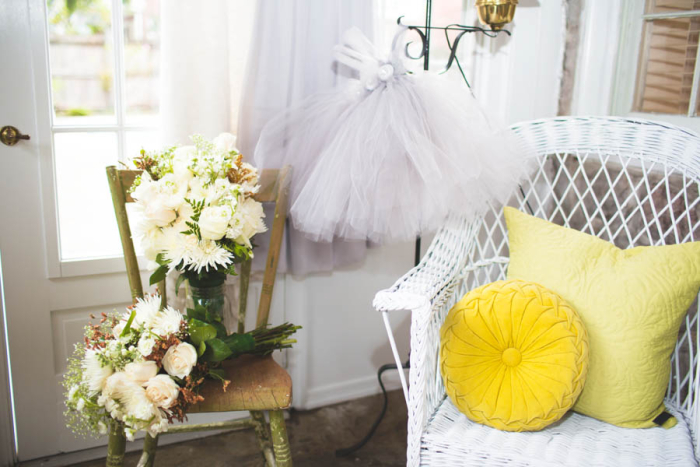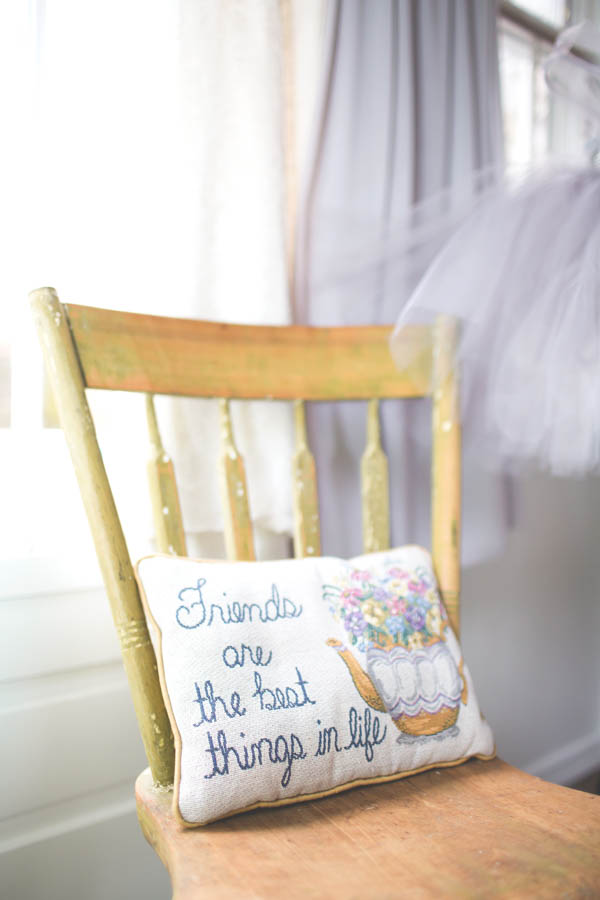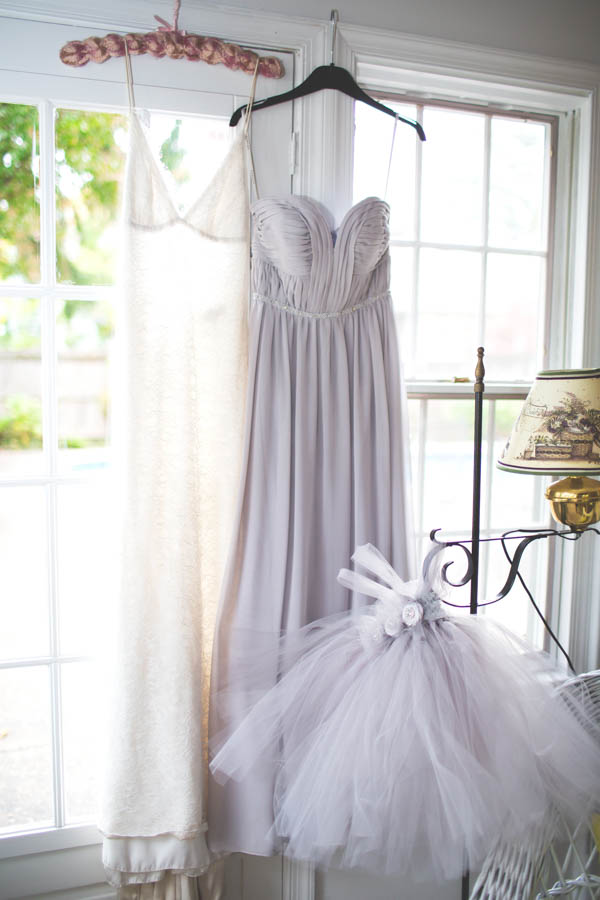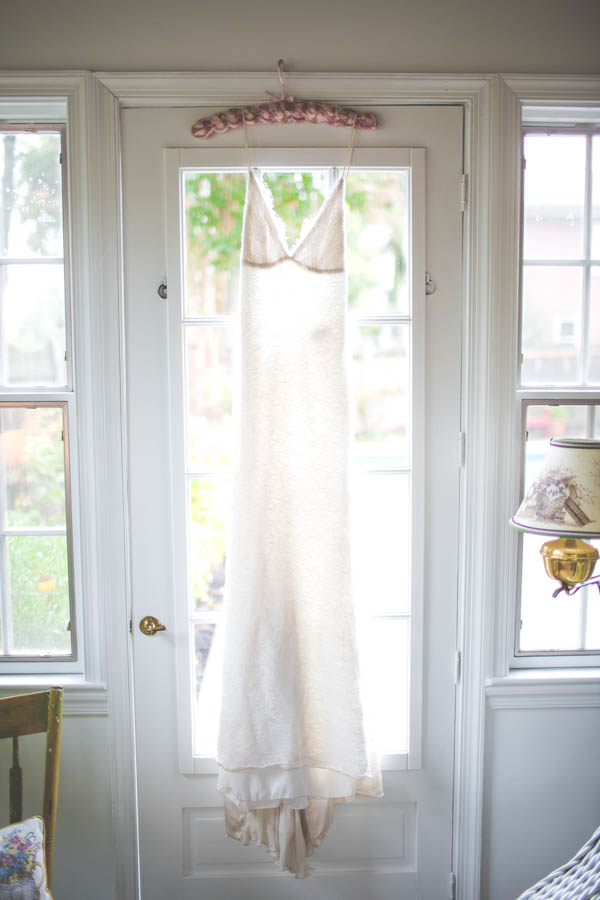 Did you have any 'issues' with the small guest list from friends and family? If so, how did you address them?
We did. Rick and I are very close with our family and friends. There was disappointment because they wanted to be able to share the moment with us. After explaining our debate on location and then setting, everyone was very understanding.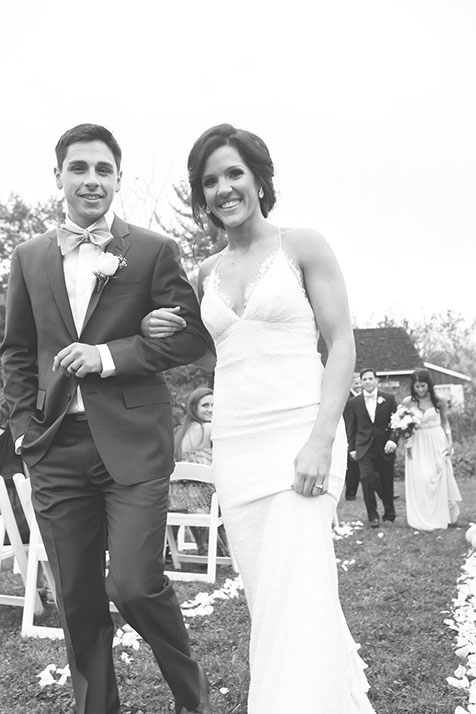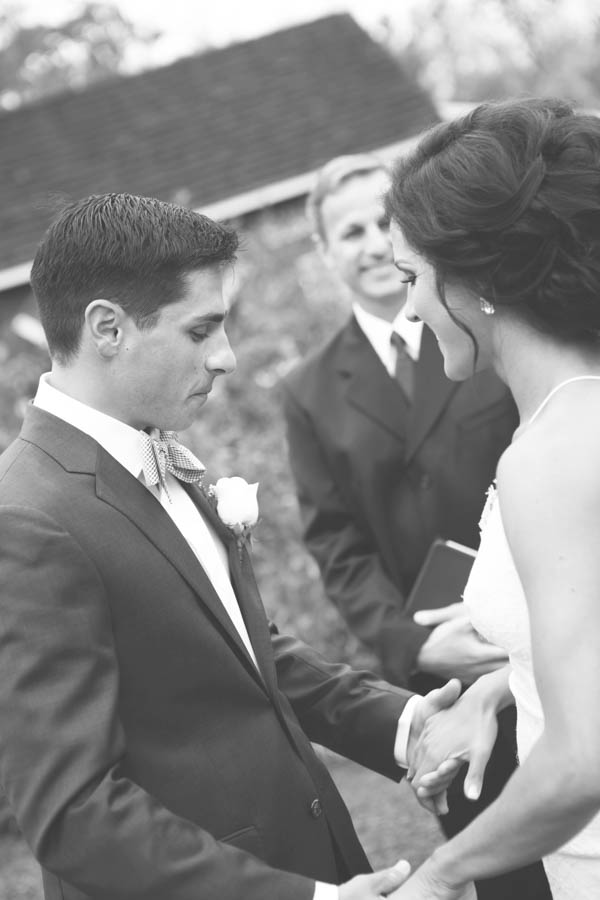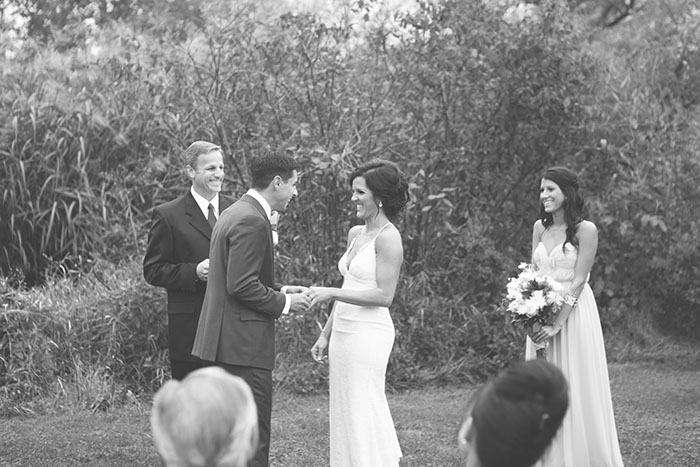 What were the highlights of the ceremony?
The ceremony took place outside the Inn and their property includes a beautiful pond. Mid-ceremony there must have been a disruption in the water and hundreds of geese abruptly took flight and circled above us for what seemed like an eternity. They were so loud the Pastor stopped talking and everyone burst into laughter gazing at them circling miles above us (luckily there were no accidents).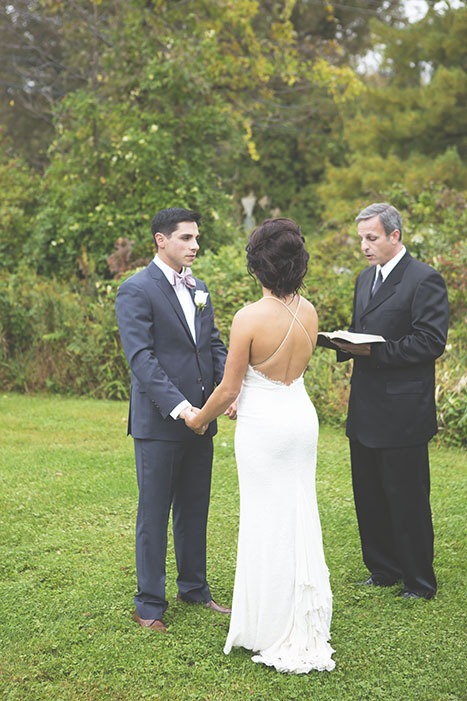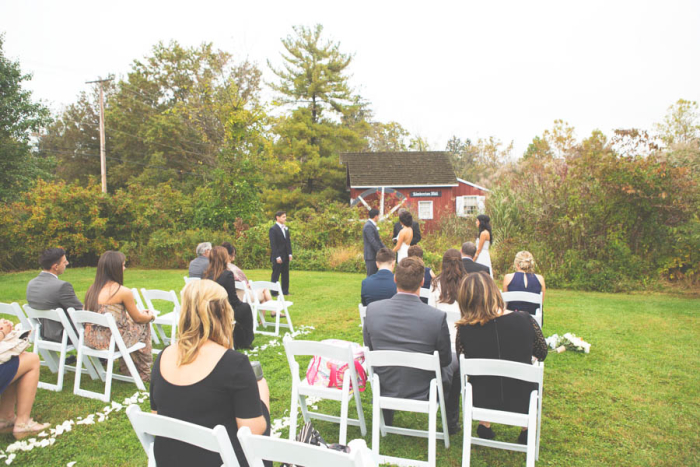 What were the highlights of the reception?
The highlights of the reception were being able to enjoy good conversation with everyone who attended during a private cocktail hour at the bar and dinner at a family style table. The best thing about keeping it small was that Rick and I were able to have everyone close together for great conversation, speeches and toasts. A special moment with Rick and his mother was the promised celebratory shot of Jack Daniels on his wedding day (which was quite the exciting moment for his mom who had never taken a shot, ever!).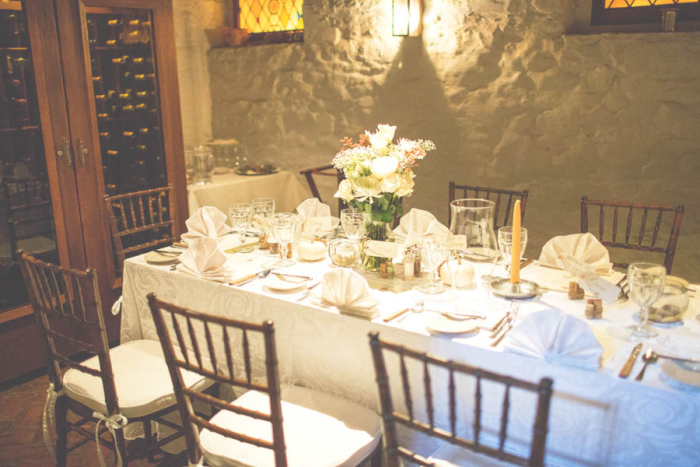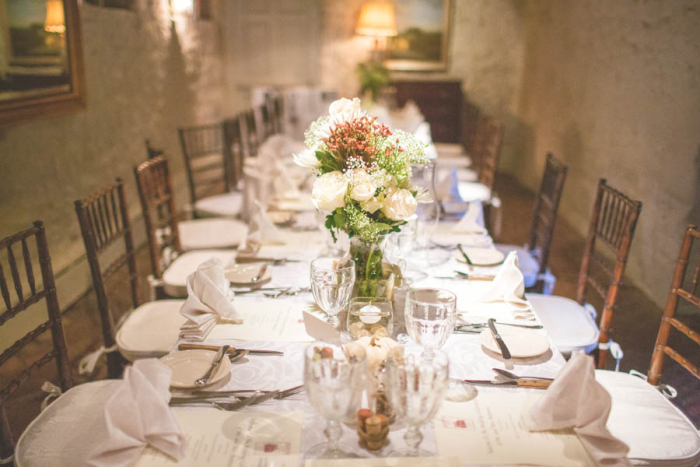 What was the best thing about having an intimate wedding?
We thoroughly enjoyed every moment of the planning. During the entire experience, from the start of planning to the actual wedding day, there was no stress or worry. We set up the wine cellar ourselves for the reception and I made all the floral arrangements including the bouquets for me and my maid of honor. Given the small number of people, we were able to get unique wedding gifts for everyone who was able to make it, which included a bottle of wine with a personalized label, and Crate & Barrel wine carafes (to enhance the theme of the wine cellar).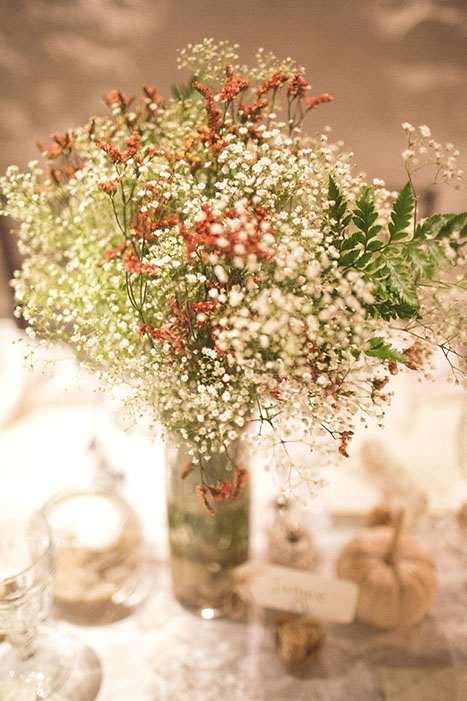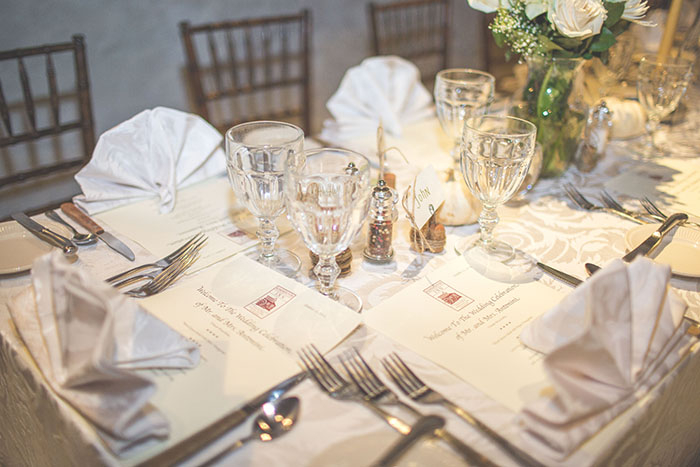 What advice do you have for couples who are considering an intimate wedding?
Stand firm in your decision to capture the feeling of the intimate setting. It is the one day that gets to be all about you and your husband and getting to share the romantic and magical moments with everyone around you. The next day Rick and I talked about how we couldn't have imagined having our day any other way!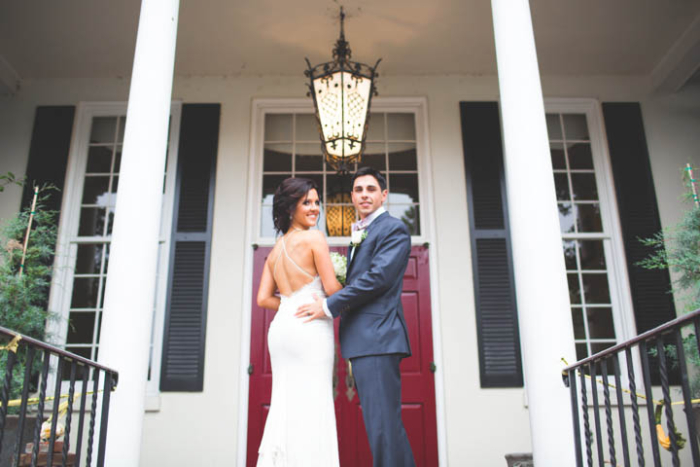 Vendors:
Venue: The Kimberton Inn
Photography: Nicole Marie Photography
Make-up Artist: Glam by Ashley Marie
Brides Dress: Rent the Runway
Groom's Suit: Nordstrom
Dessert: Groom's mother and aunts