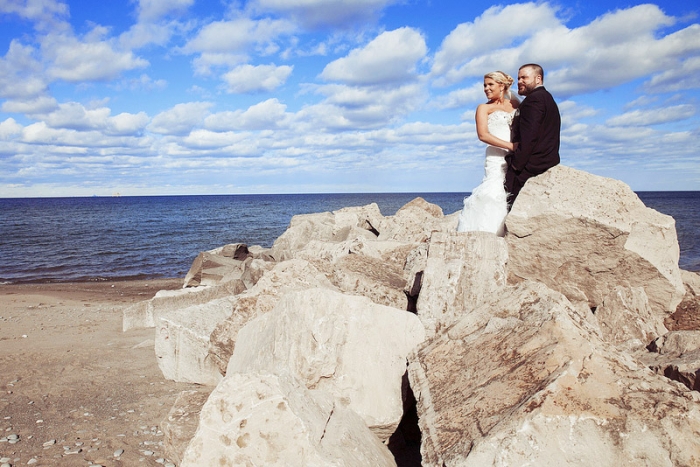 Have you ever found yourself wishing that there was a step between "outdoor wedding" and "indoor wedding"? One that had the sunshine and gorgeous nature views of the outdoors, without the risk of inclement weather?
The Lakeview, in Hamilton, Ontario, offers the best of both worlds.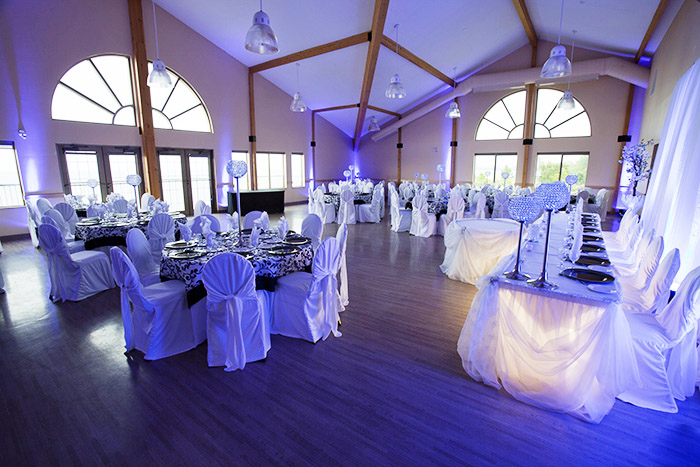 Brides who are looking for an indoor venue that has the soft feel of nature will love the Lakeview Ballroom, which boasts walls of windows displaying unparalleled views, with a side of gorgeous sunshine. The balcony off of the Ballroom provides guests with a closer view of the great outdoors, including the 60 foot lighthouse viewing tower and the Toronto skyline. For brides who dream of a romantic wedding outdoors, The Lakeview offers a picturesque setting in Confederation park with Lake Ontario as the backdrop.
Whether you are looking for a chic black and white set up with a little bling, or more of a rustic and sweet flavor, the exposed beams and versatile space options can make your dream reception a reality.
Photo One: Arts and Craft Photography
Sponsored Post