Destiny and Mike, who limited their guest list to 40 of their nearest and dearest, had their wedding on the family farm.
To make their wedding day extra special, Destiny–a collector of all things vintage–made sure to incorporate lots of sweet and personal touches, including hankies for all the guests and a memorial chair to honor her father's memory.
Thanks to Alisha Guild for capturing and sharing all the beautiful details with us!
Destiny, 27 & Mike, 28
Baldonnel, British Columbia
Wedding Date: August 9, 2013
Number of Guests: 40
Wedding Cost: $9,000. (We spent lots on customization and favors for our guests as we wanted it to be special for them too since most of our guests were family.)
Wedding Ceremony Location: Ashdown Family Farm
Wedding Reception Location: Royal Canadian Legion, Fort St. John, B.C.
Why did you have an intimate wedding?
I wanted everything about this day to remain as personal as possible as well as affordable. I liked the idea of it being close and personal, and romantic which sometimes I think gets lost in large crowds.
What are some the challenges that you faced planning an intimate wedding?
Delegating tasks to people who could see my exact vision and be able to execute it .
Was it difficult to pare down the guest list?
Yes, I had to tell people that it was a closed event which was something some of them didn't understand but respected in the long run.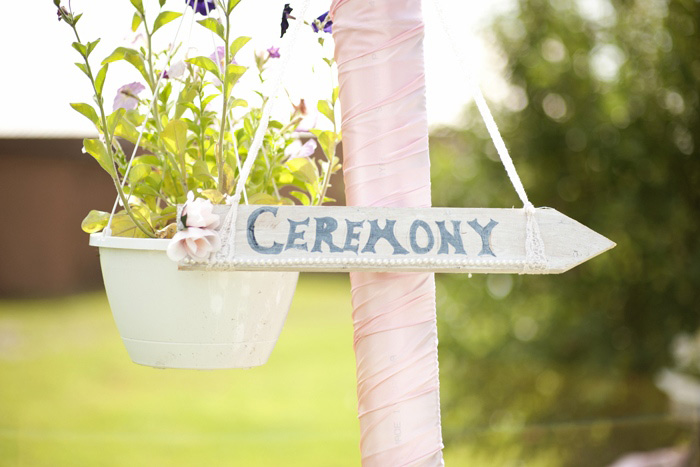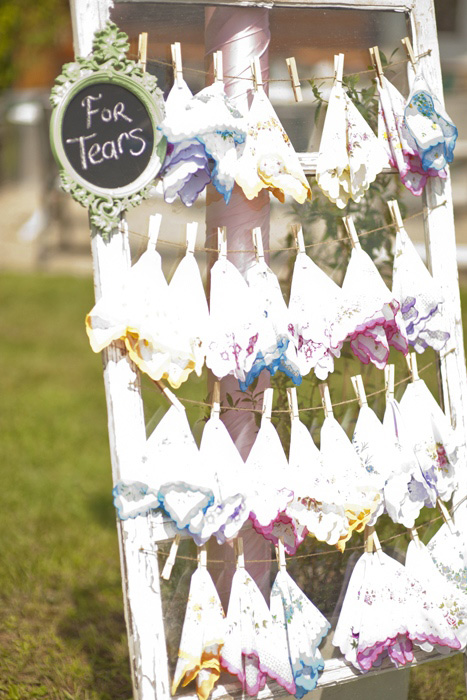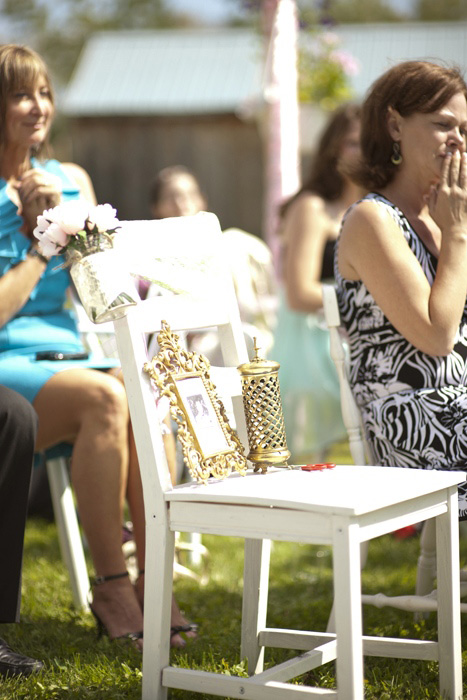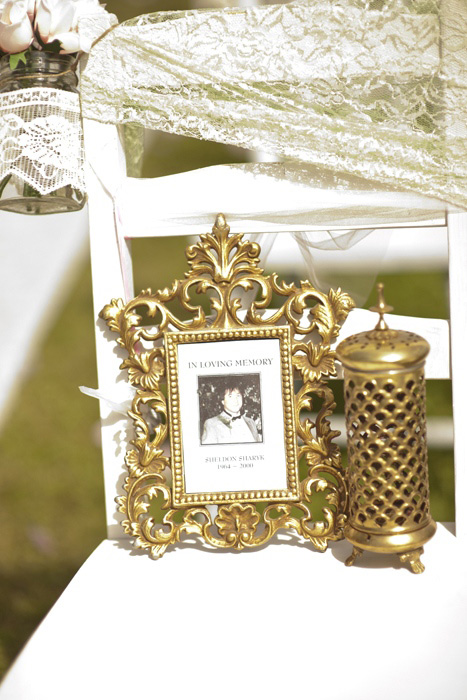 Did you have any 'issues' with the small guest list from friends and family? If so, how did you address them?
Yes, a lot of people wanted to bring dates and friends that were new to the family. I didn't want to offend them, but I felt that would take from the personal side of it. I told them the ceremony was private, but they could come to the reception to celebrate with us.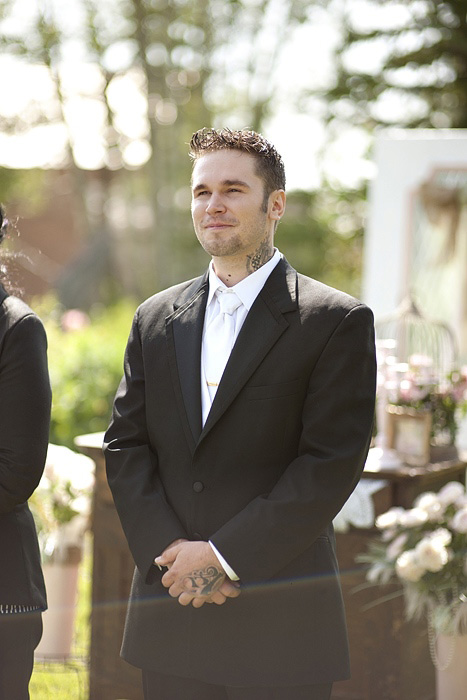 What were the highlights of the ceremony?
My father passed away several years ago and we had a beautiful memorial chair set up and balloon release; it was an amazing and uniquely personal way to honor his memory. It was amazing to see everything and all the details and plans come together that had been in my head for so long.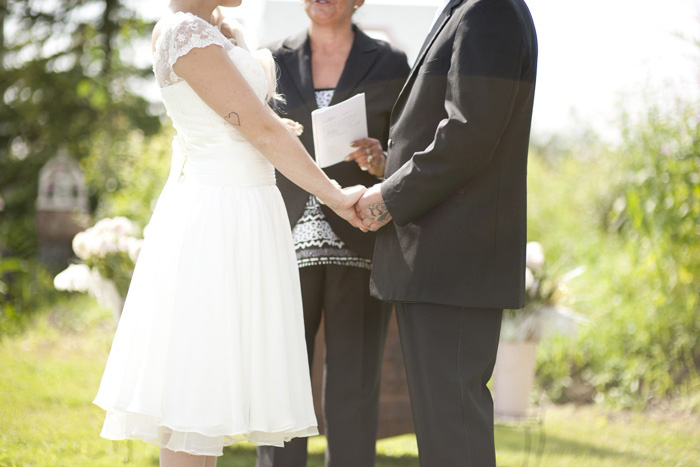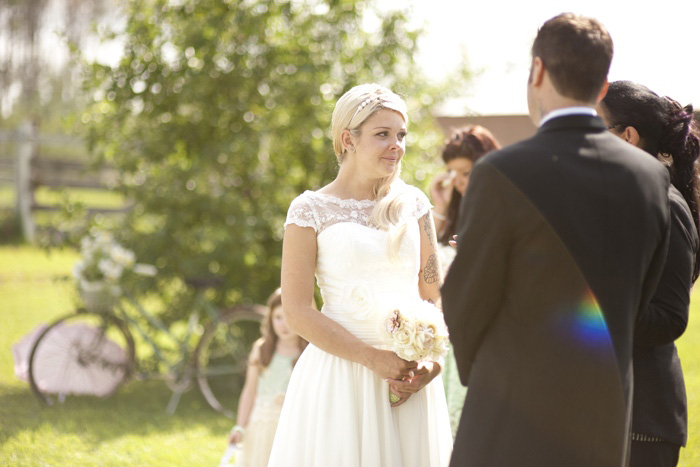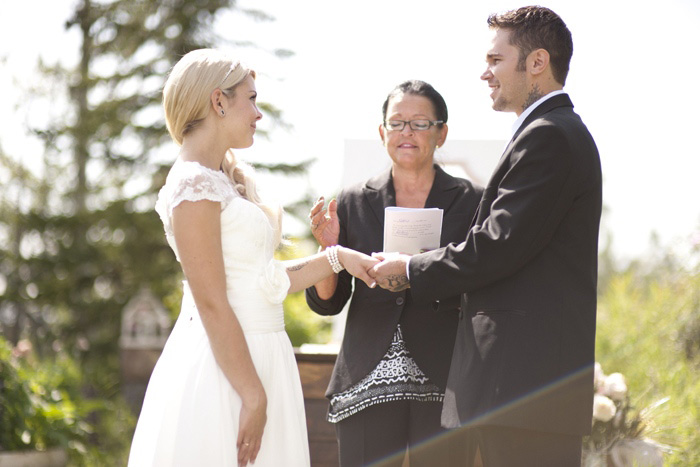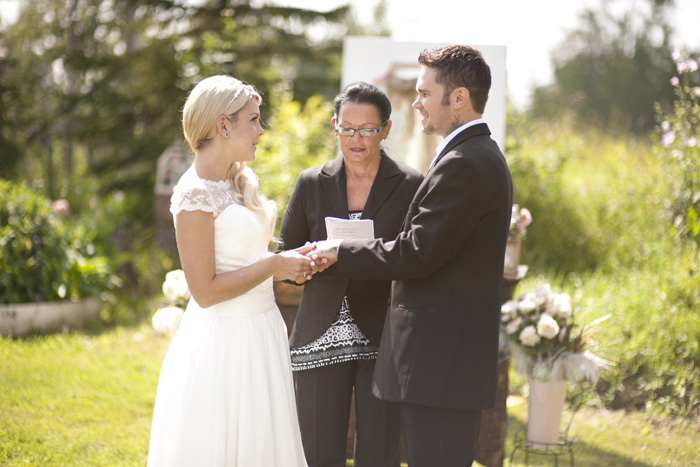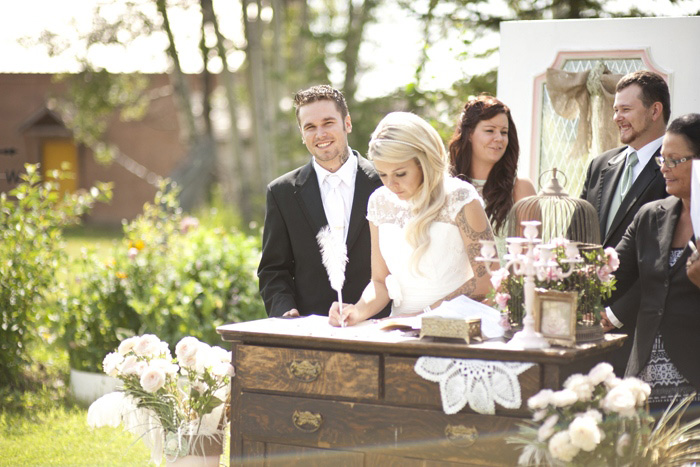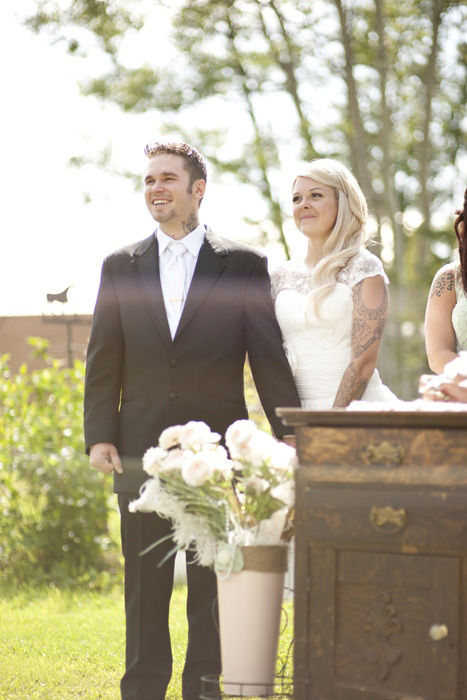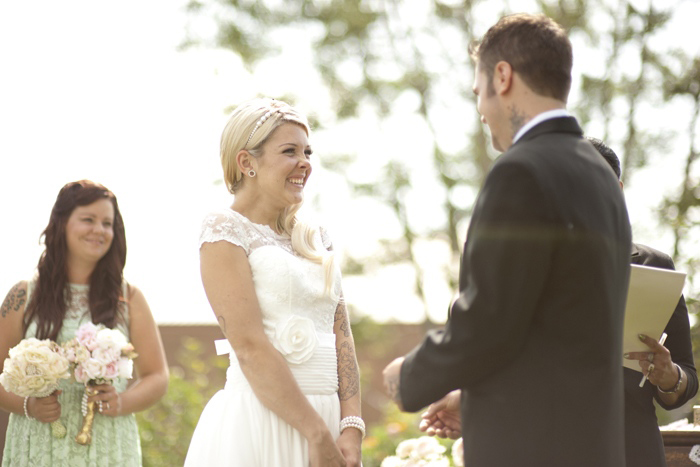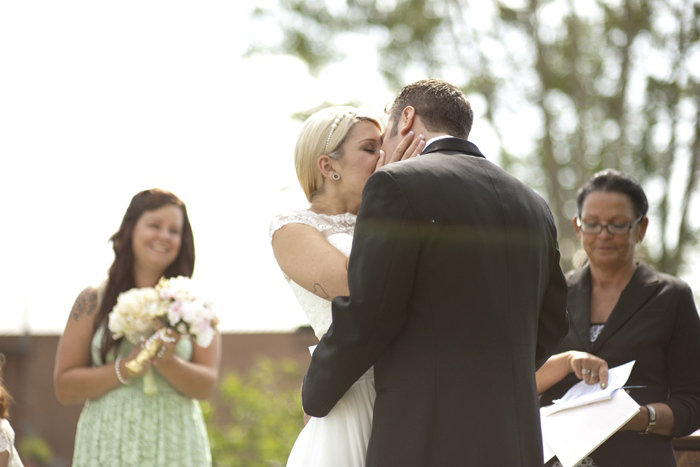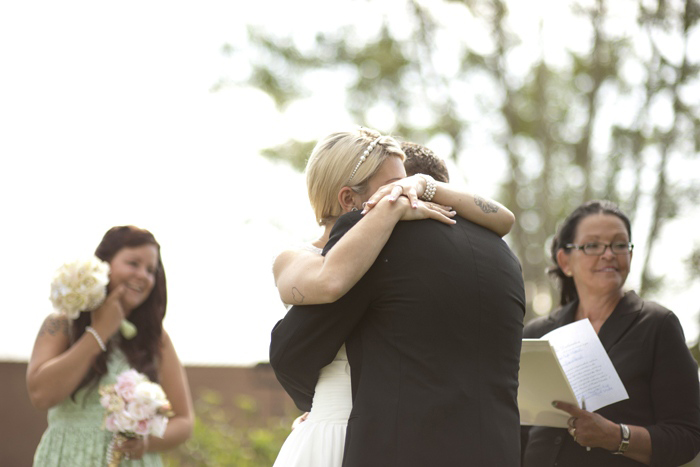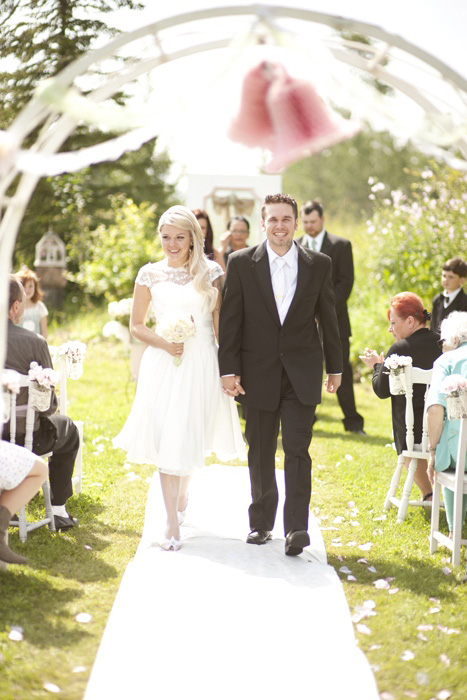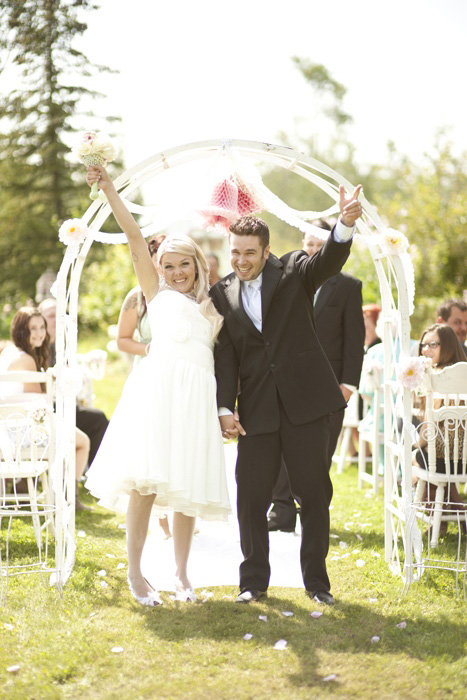 What were the highlights of the reception?
It was small and intimate and I was able to truly visit and appreciate each of my guests.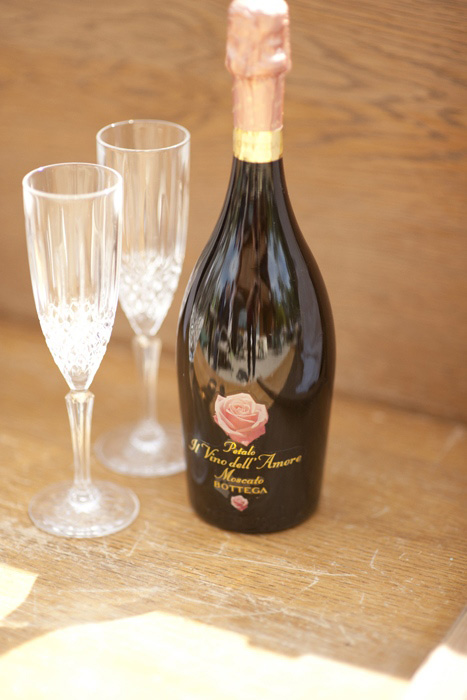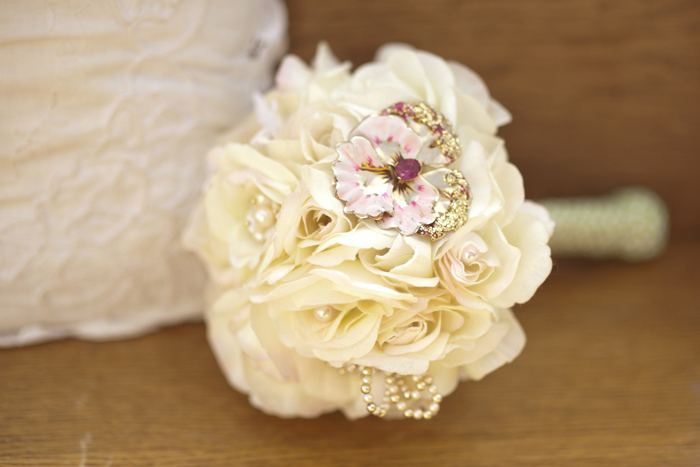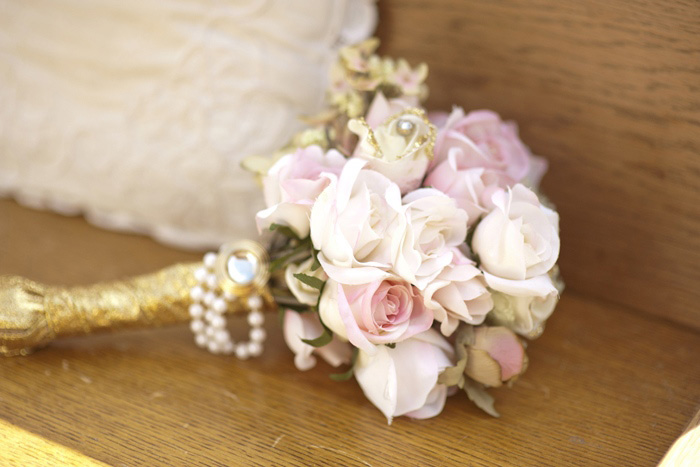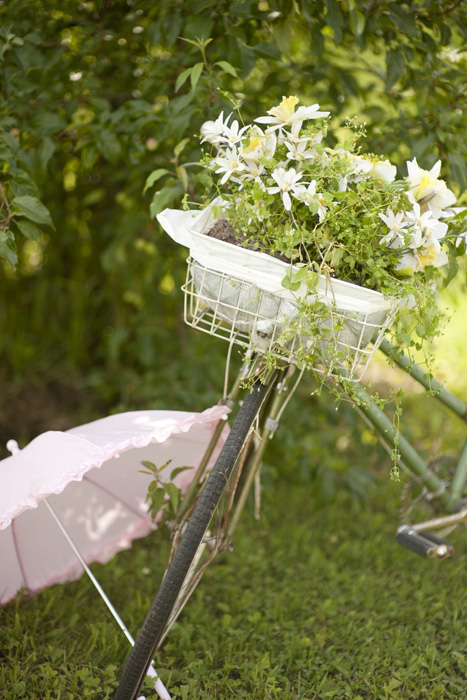 What was the best thing about having an intimate wedding?
Being able to personalize the touches as I love all things unique and vintage. I even run my own local business dedicated to vintage and unique items called Home Love. I was also able to use the money to show gratitude and treat the guests rather than spend it on venues and such.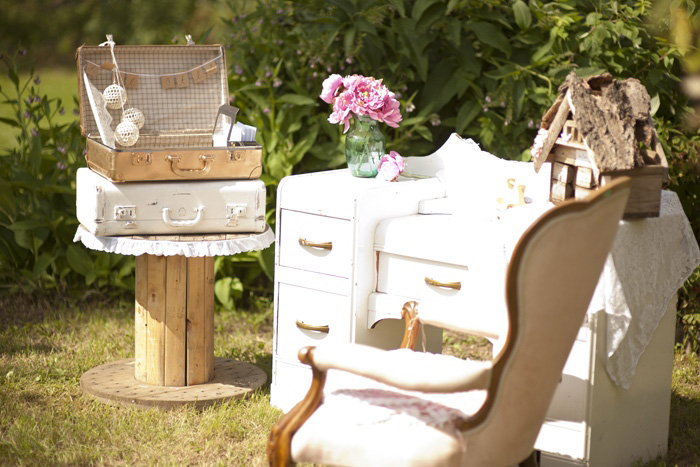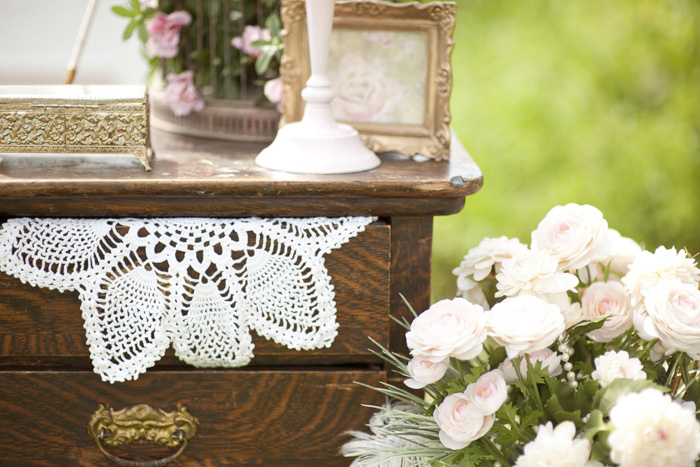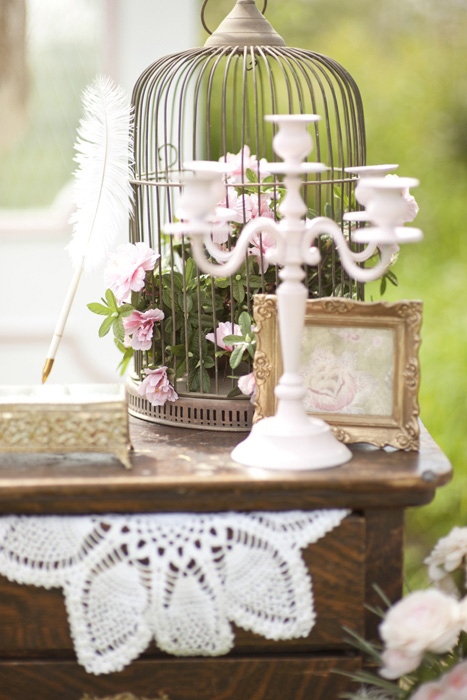 What advice do you have for couples who are considering an intimate wedding?
Follow through with your dream; don't let friends or family bully you into what they "think" your wedding should be.
Vendors:
Photographer: Alisha Guild Photography 
Officiant: Robin Spencer-Pickel
Bouquets: Erin, friend of bride
Hair and Makeup: Bride and sister of the groom
Ceremony Decor: Home Love (brides small business)
Ceremony Site: Family Property
Reception Food and Beverage: Brides grandmother; drinks provided by The Royal Canadian Legion