Palm Springs, California is the perfect place to tie the knot – especially if you have a penchant for Mid-Century Modern design.
During a recent press trip hosted by Palm Springs Bureau of Tourism, Darin and I had the opportunity to explore Palm Springs and many of its venues. What we discovered is that Mid-Century modern design is everywhere; in fact, aside from the gorgeous sunshine and the striking desert backdrop, it's what gives the location it's distinct personality and appeal. Palm Springs has one of best-preserved concentrations of modernist architecture in the world. It really is a living museum of another time; the glamorous and sophisticated California of the 40's, 50's and 60's.

Another insight we gained as we we roamed the streets, shops and venues is that Palm Springs does not do beige! What is the palette of Palm Springs?
Glowing tangerine and fiery red at the Riviera Palm Springs: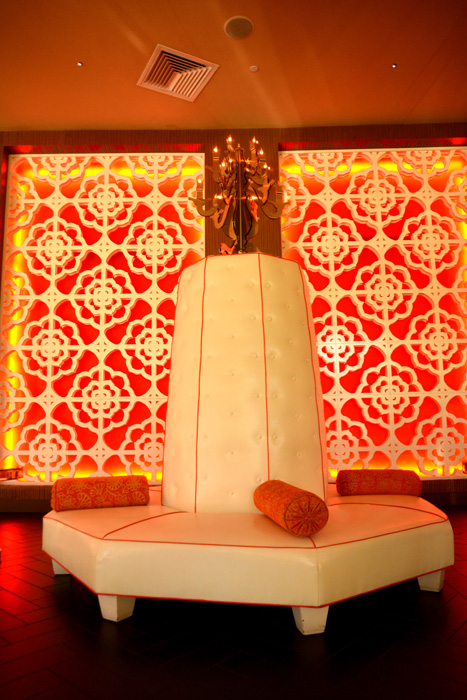 Vibrant jewel tones, transparent and striking set against a white backdrop at The Parker Palm Springs.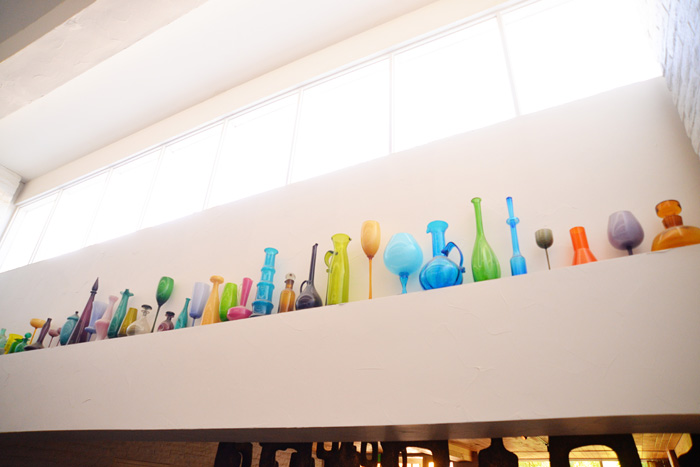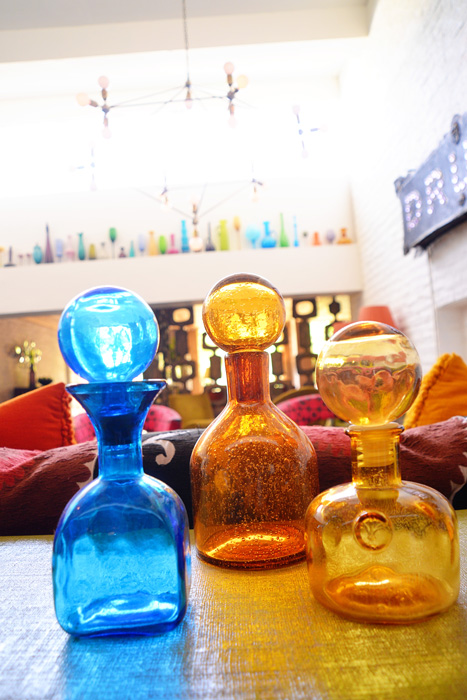 Rainbow colors add a fun, modern twist to the exterior of the Saguaro Palm Springs.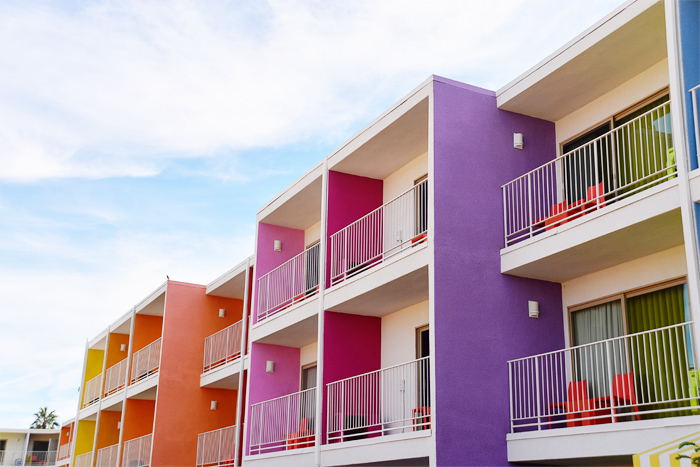 Candy pink set against a baby blue sky at Saguaro Palm Springs.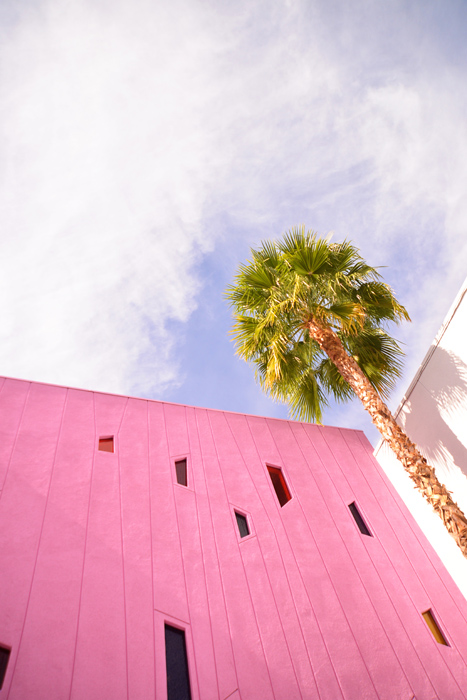 Weathered blue chairs, contrast with intense, geometric pops of color at the Ace Hotel.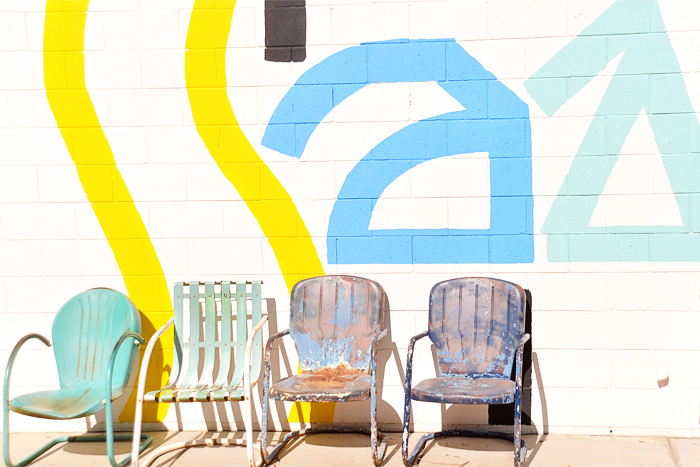 An edgy ode to the past, set against a white cinder block backdrop. (Cinder block structures are everywhere in Palm Springs!)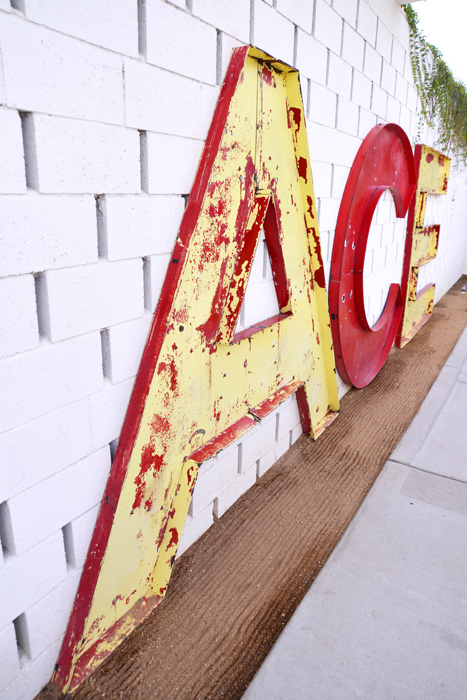 Pantone paint chip chairs (Trina Turk) – also perfect for a wedding here.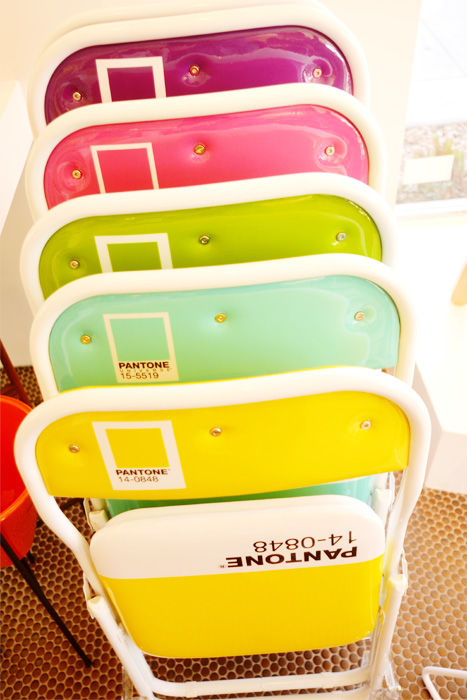 Now, for those of you truly longing for a bit of beige with your Palm Springs, just head on out to the desert for your wedding ceremony with Desert Adventures and plan you reception back in one of Palm Springs' many color infused venues.  Those with a love of both nature and the city vibe can truly have it all in Palm Springs.