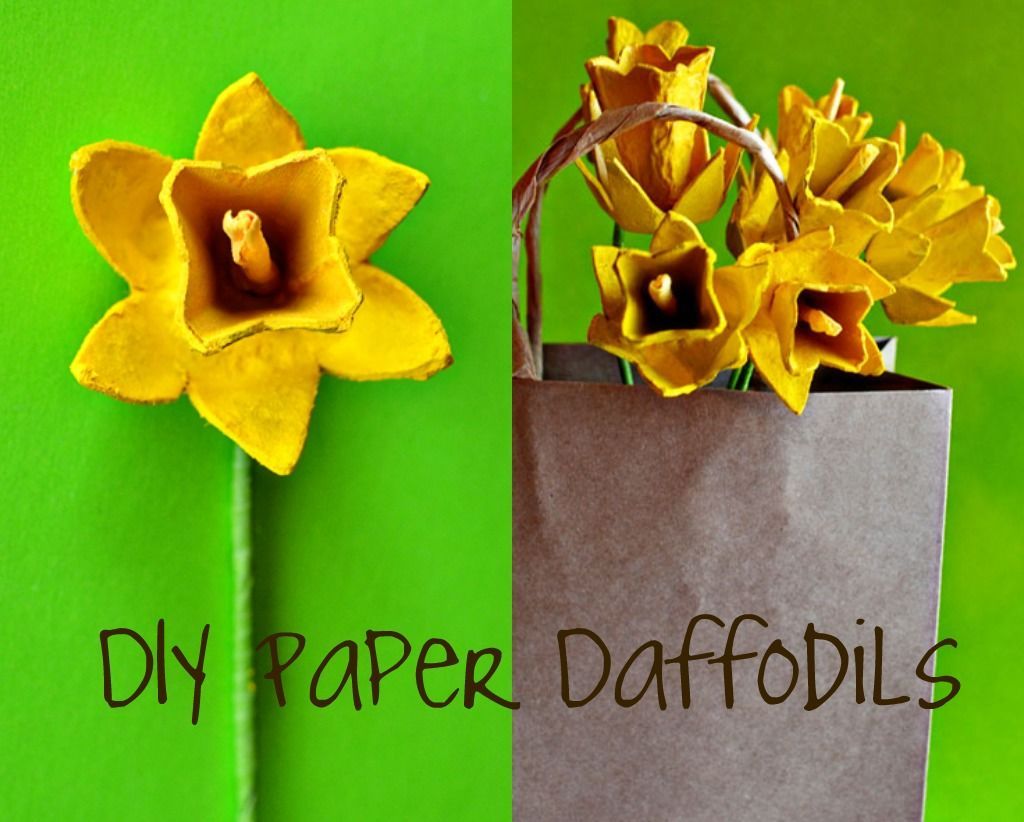 Love daffodils? Follow this step by step paper flowers tutorial and make your own sunny daffodils out of egg cartons.
I made my first bouquet of egg carton flowers a while back and I loved how they turned out. Why not try the same technique to make daffodils? I gave it a whirl a few days ago and was really pleased with the results.
This is a fairly easy DIY project, but it is time consuming – especially if you are making dozens of flowers for your wedding. I'd definitely enlist some help from your friends and family if you are going to take on the task of decorating all of your tables with bouquets of paper daffodils.
Paper Flowers Tutorial: Egg Carton Daffodils
You will need:
Paper Egg Cartons
Pipe cleaners
Floral Tape
Yellow Crepe Paper
Scissors (the ones with curved blades work the best)
Yellow Acrylic Paint
Paper Gift Bag
Gather your egg cartons. I used two different varieties of egg cartons to get the shapes that I needed. Remove the shapes from the cartons. Cut the petal shapes out of egg cup. I divided the egg cup into six equal sections and penciled in the sections to make sure the petals were all the same size before I cut them out. For the corona (the cup shape in the centre of the flower), I used a triangular shape from the egg carton. I cut small "v" shapes around the edges, as you can see in the photo.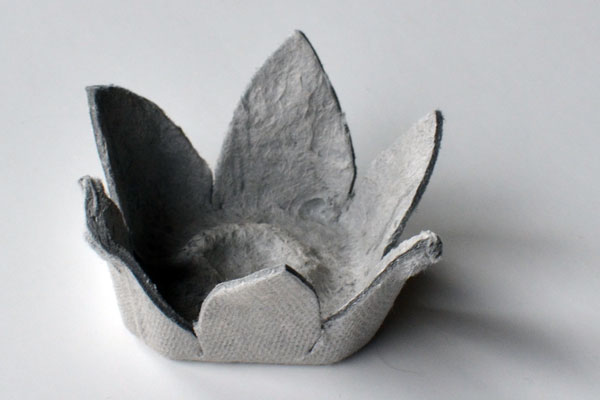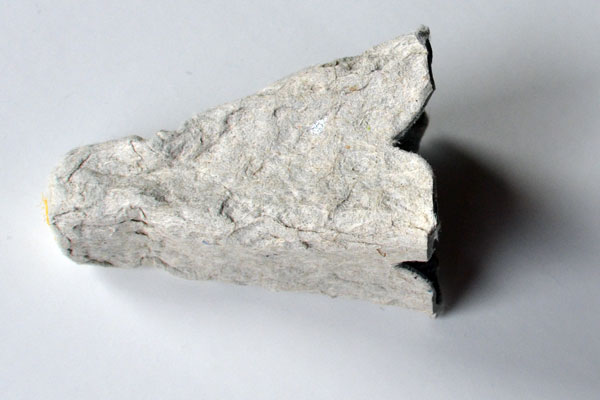 I used these scissors, which have curved blades, to cut out the above pieces.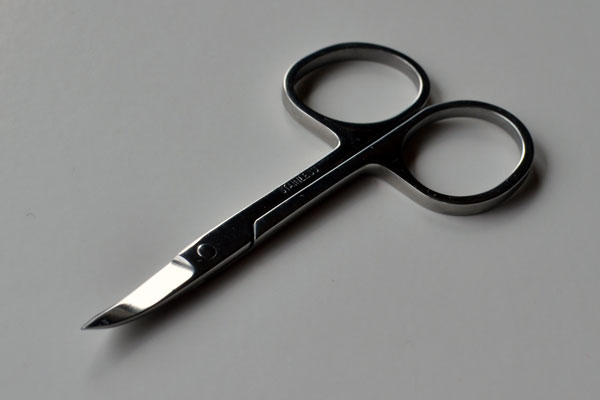 You can use regular scissors, but the petal shape won't be as rounded. It will look more like this: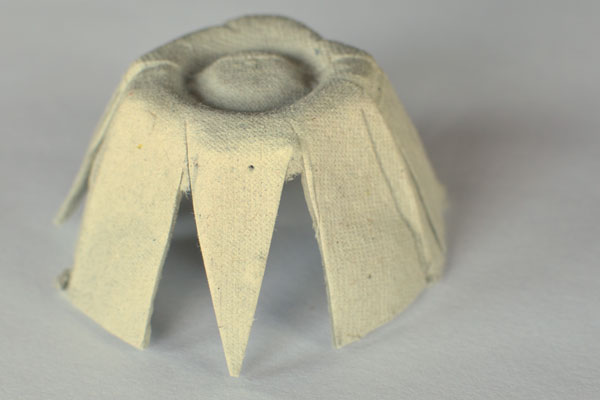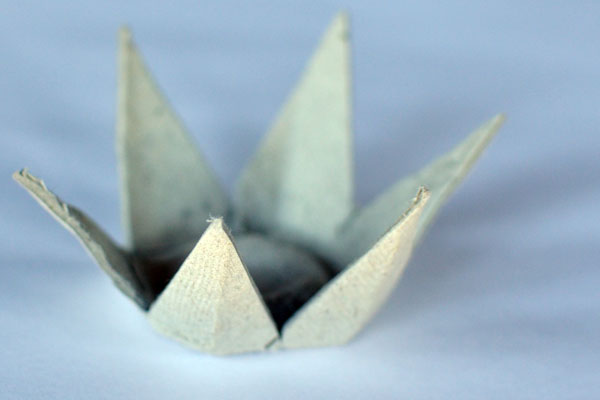 Paint the egg carton shapes yellow.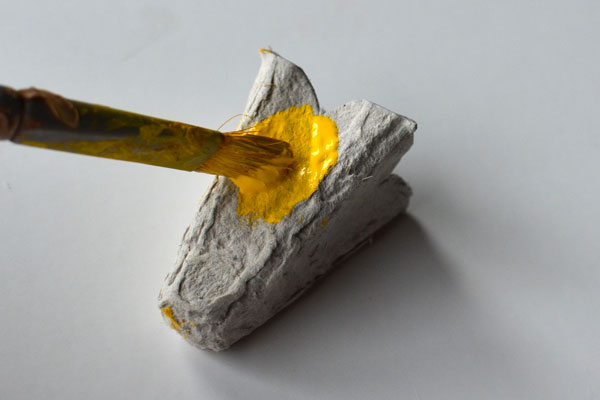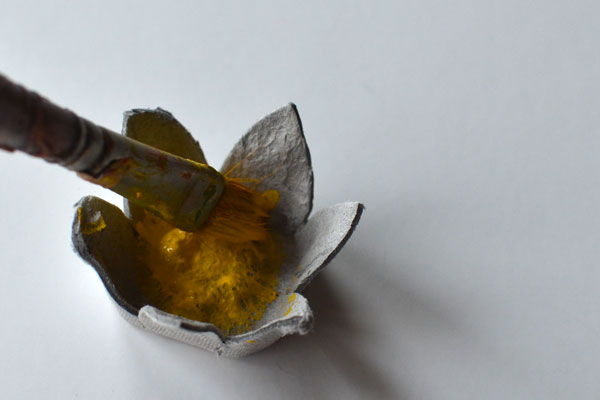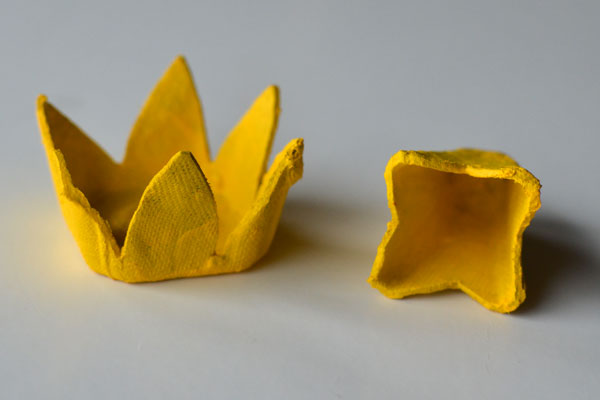 Add some white glue to the inside of the painted egg cup, and the bottom of the triangular form.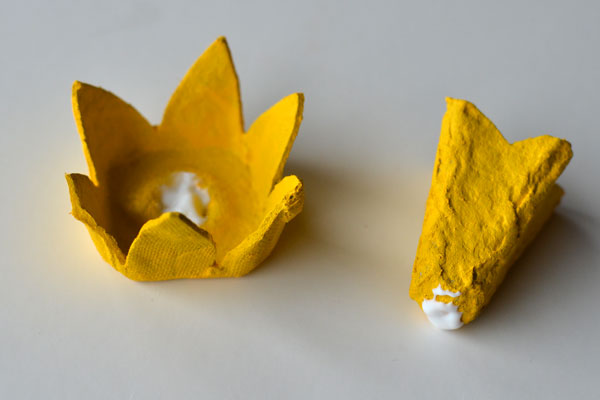 Glue the two pieces together and let dry.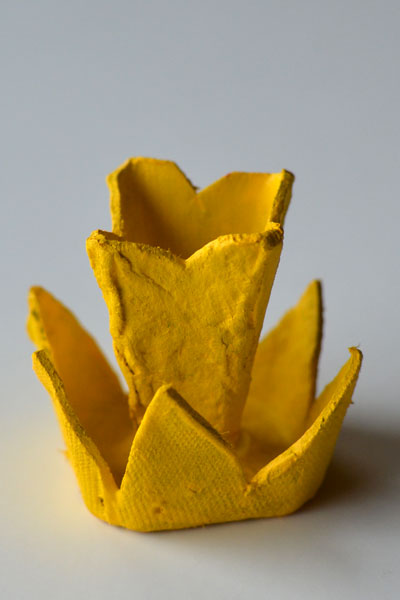 Poke a hole in the back of the flower for the stem.
Wrap a pipe clean with floral tape. I held the pipe cleaner in my right hand (I am right-handed) and the tape in my left. I spun the flower with my left finger and thumb until the tape covered the length of the flower. This is a bit tricky at first, but after doing a few you will get the hang of it.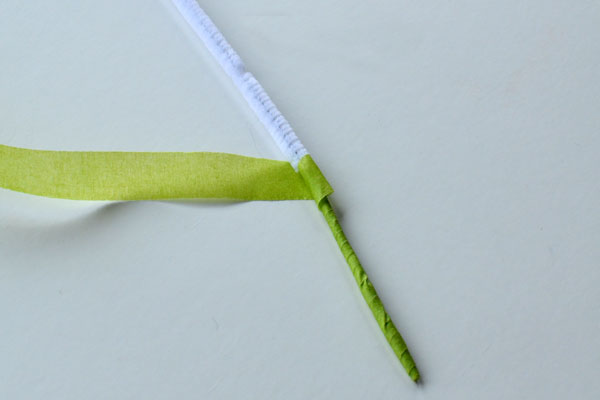 Cut out a piece of yellow crepe paper (about 2″ x 2″) and add some glue to the end of your stem. Wrap the top portion of your flower (wind about three or four times) to create the stamen.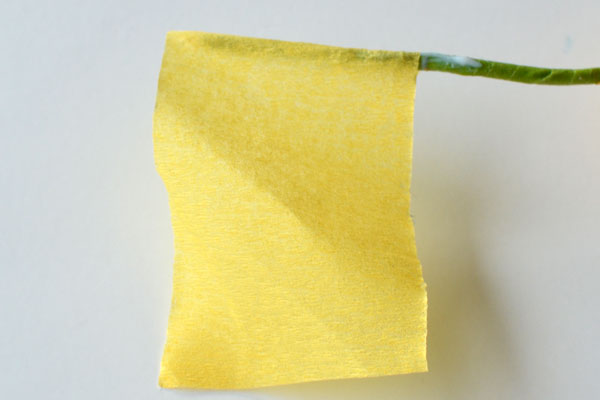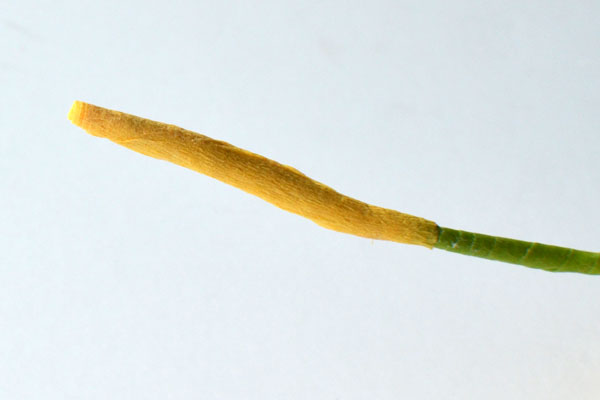 Insert stem into flower. I poked the bottom of the green part of the stem through the top of the flower and brought it through that way. Voila – a bright and cheery daf!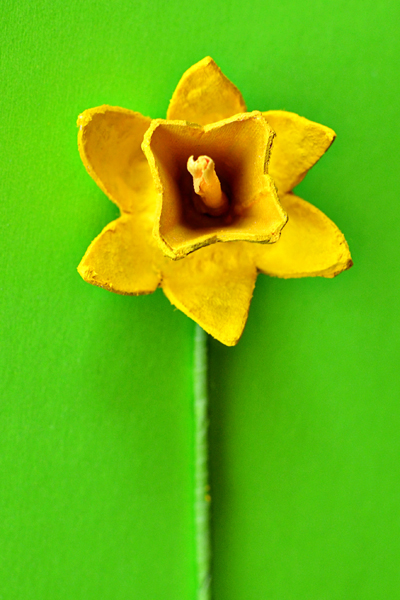 Place daffodils inside a vase and set inside a paper gift bag. You can also place floral foam in the bottom of the bag and set the flowers into it.