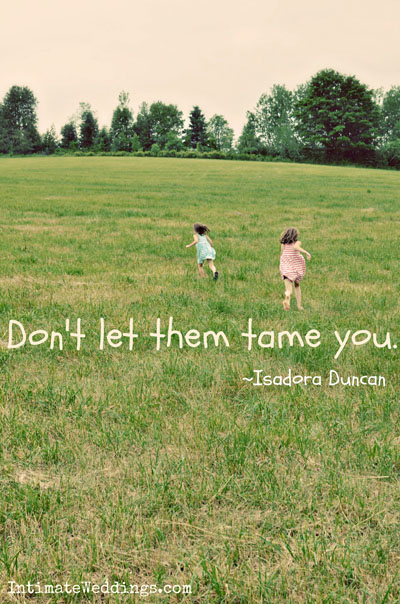 Sometimes you've got to take a break from wedding planning – which is exactly what we'll be doing here on IW every Sunday.
Each Sunday we'll be sharing quotes that we love. Most of them won't have a damn thing to do with weddings – just life.
I shot this photo last year during our trip up north to Bancroft, Ontario. I saw this open field and demanded that my husband stop the car immediately so I could shoot it. (He's become accustomed to these requests:)) The mosquitoes were unreal – but the shots I got there were worth the bug bites.