Is there anything more romantic than running away to Rome to get married? We think not! That's exactly what Nicholas and Rachael did – and they brought 37 of their nearest and dearest with them!
"Every inch of our reception was as glamorous as it was romantic. Parade Wedding 's suggestion of an imperial table, surrounded by candle light, decorated with smiles and flowers, and accented with stringed lights made our romantic Roman terrace look as if it were on the set of a movie," says Rachael.
A big thanks to Parade Wedding  for sharing this destination wedding with IW!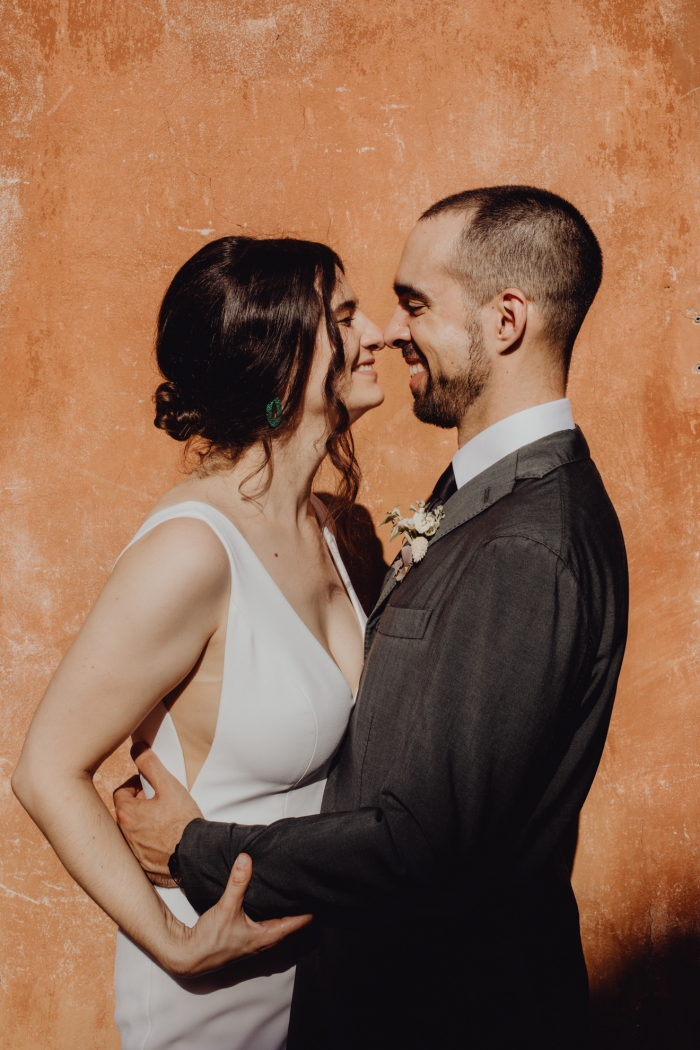 Rachael, 30 & Nicholas (Nick), 33
Location: Palazzo Berardi, Rome, Italy
Wedding Date: July 6, 2019
Number of Guests: 37
Wedding Cost: $16,000
Wedding Ceremony Location: Campidoglio, Sala Rossa
Wedding Reception Location: Palazzo Berardi, Rome, Italy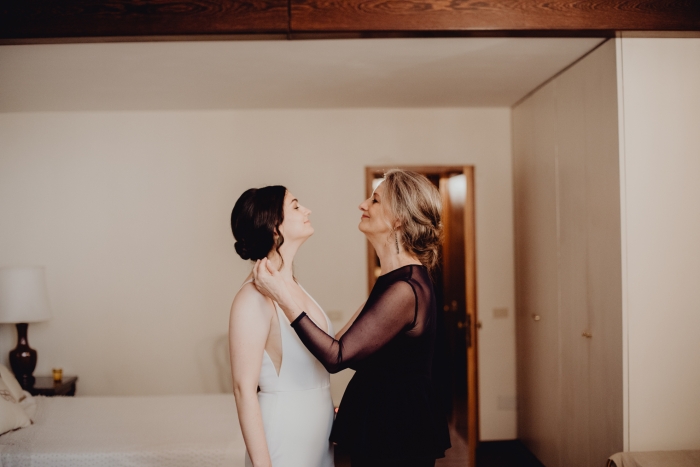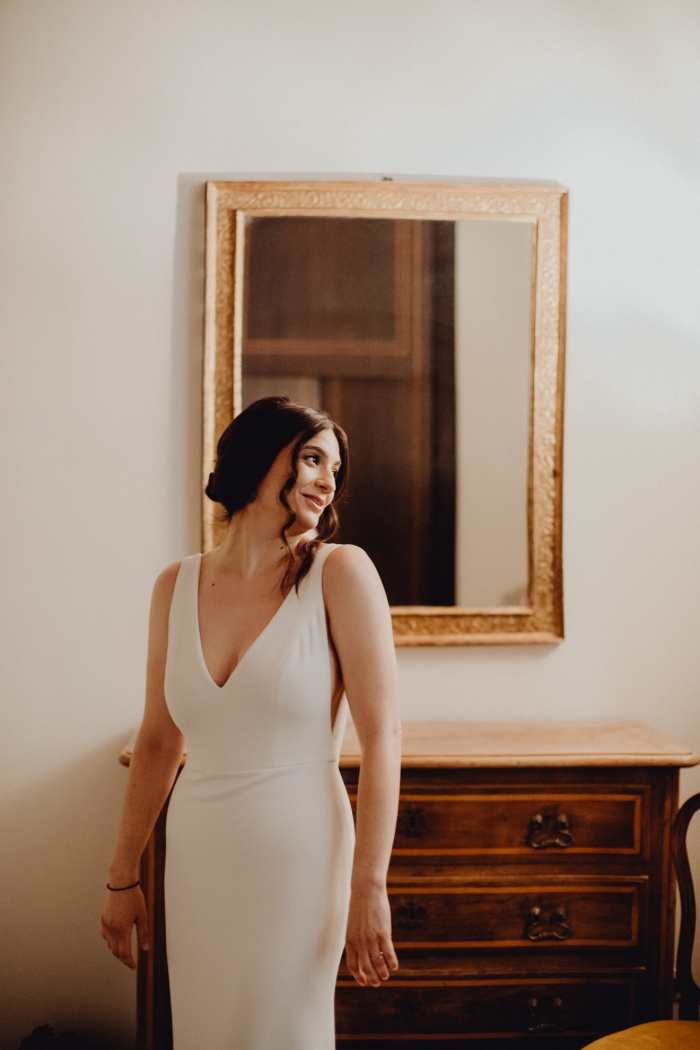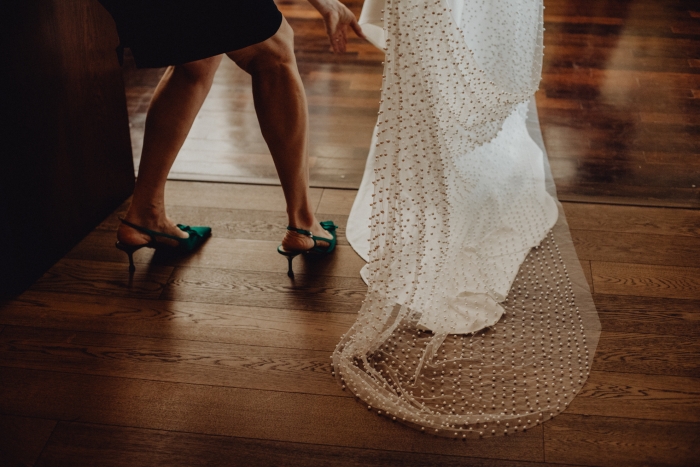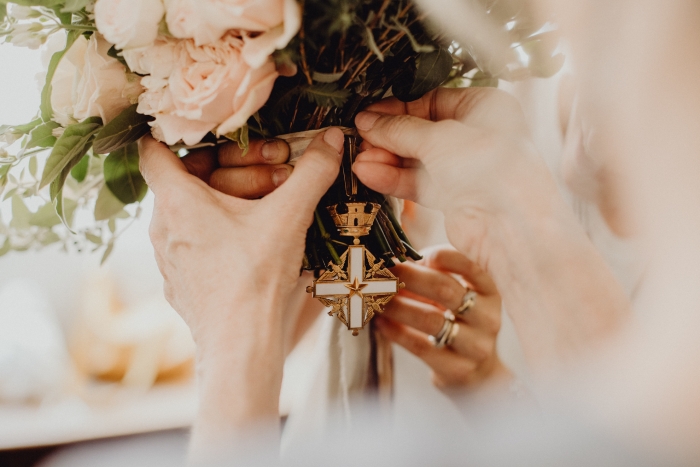 Why did you have an intimate wedding?
Every time we considered a bigger wedding in Chicago (our home), we found that we were compromising our favorite parts of any good party. Namely, we wanted an event in which we could slow down and enjoy the food, have conversations with each of our guests, and, of course, we wanted to have an event that we, as newlyweds, spent together. The smaller event did all of these things and more. The inclusion of a private chef—planned and coordinated by our event planners, Parade Wedding—made the event meaningful and personal; the spectacular event space that began to feel more like a home away from home provided privacy in the middle of a big city; and because of our small group, we were able to listen to more speeches and talk to each guest, making our wedding truly a shared experience. We would do the same event again in a heartbeat.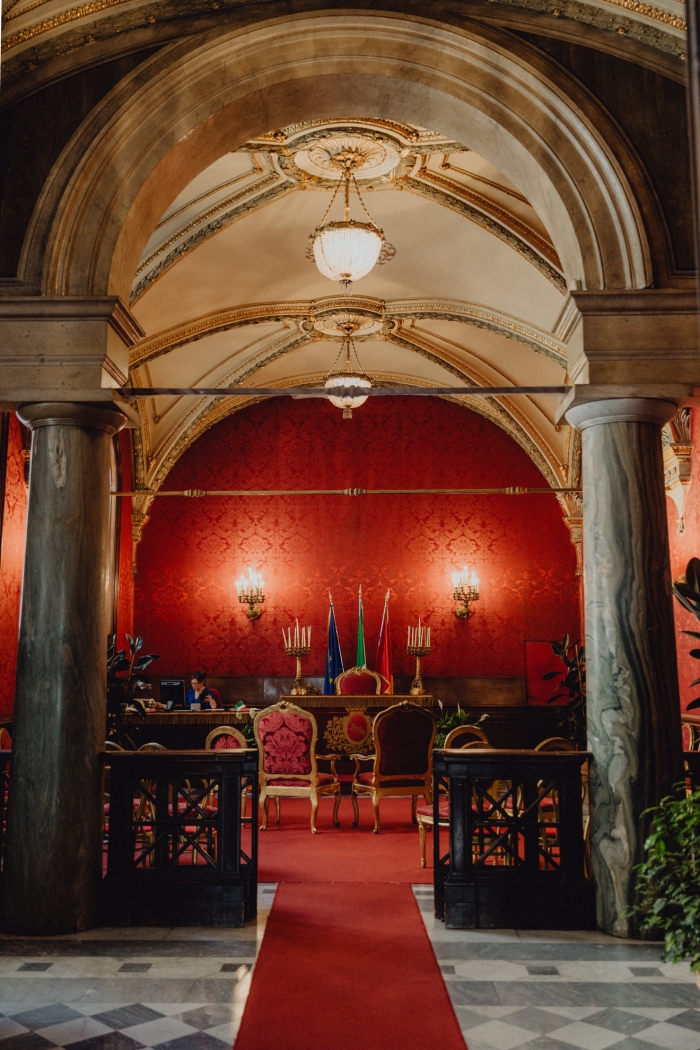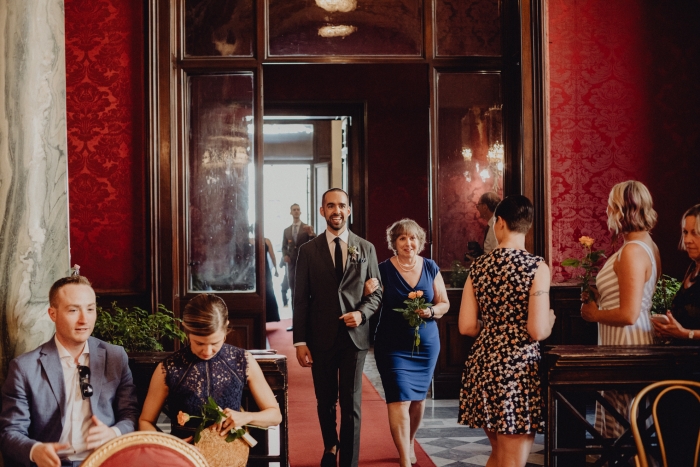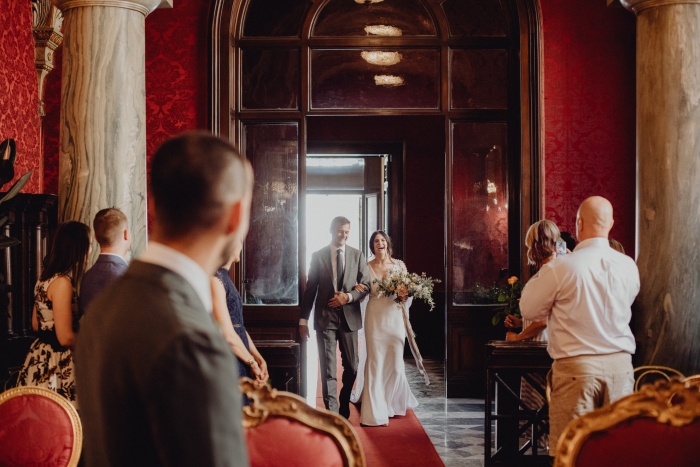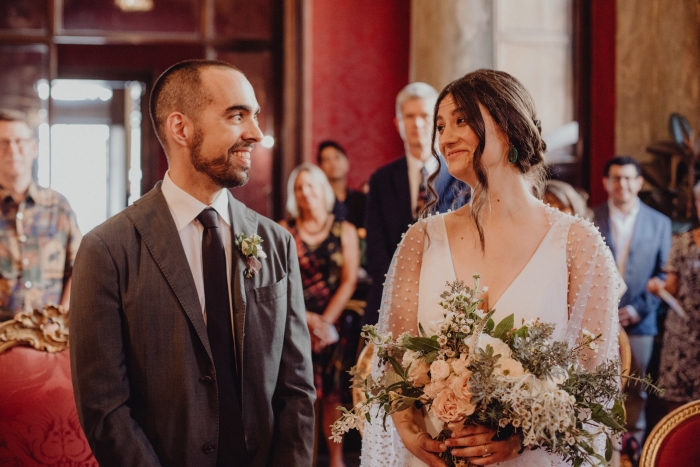 What are some the challenges that you faced planning an intimate wedding?
The most challenging thing was editing the guest list. Because we wanted a small wedding, we knew we couldn't invite all of our friends. Although sad to not have everyone with us on our wedding day, we promised to party with them upon our return. And who would say "no" to another fun party? We certainly wouldn't!
The rest of the planning was made easy because of our wedding planners at Parade Wedding. At first, we were contemplating eloping to Rome, throwing our hands up in the air and saying, "Whatever…We're in Rome! Let's just go to a restaurant and call it a day." We cannot express how happy we are that we did NOT do that. Instead, Parade Wedding brought us through the Italian legal process to get married in Italy AND coordinated the wedding of our dreams.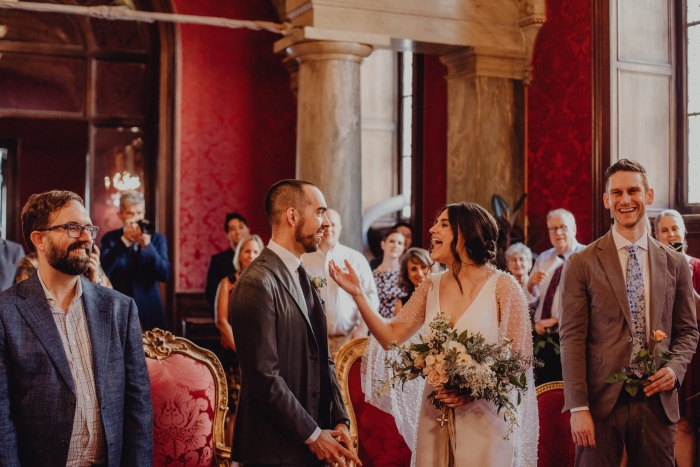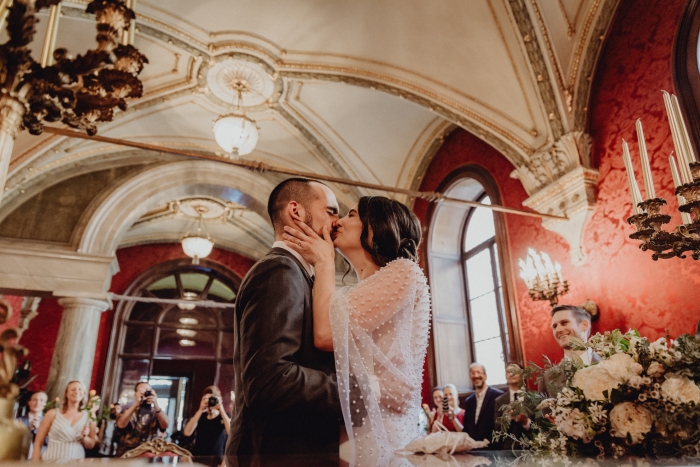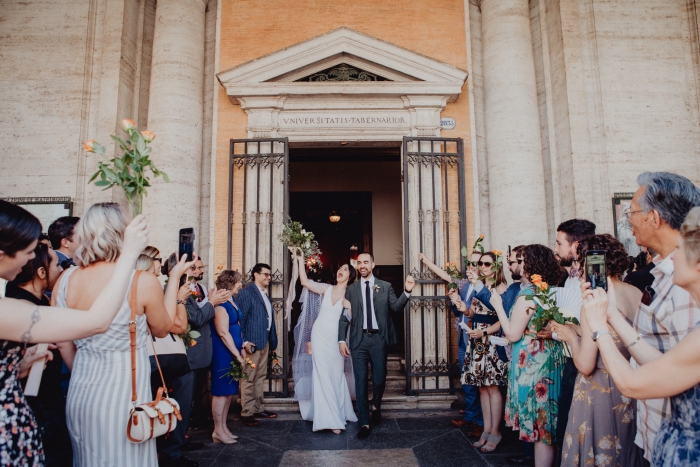 Was it difficult to pare down the guest list?
Initially, yes, but, as stated above, those who were not included understood: this was a family and super close friend affair.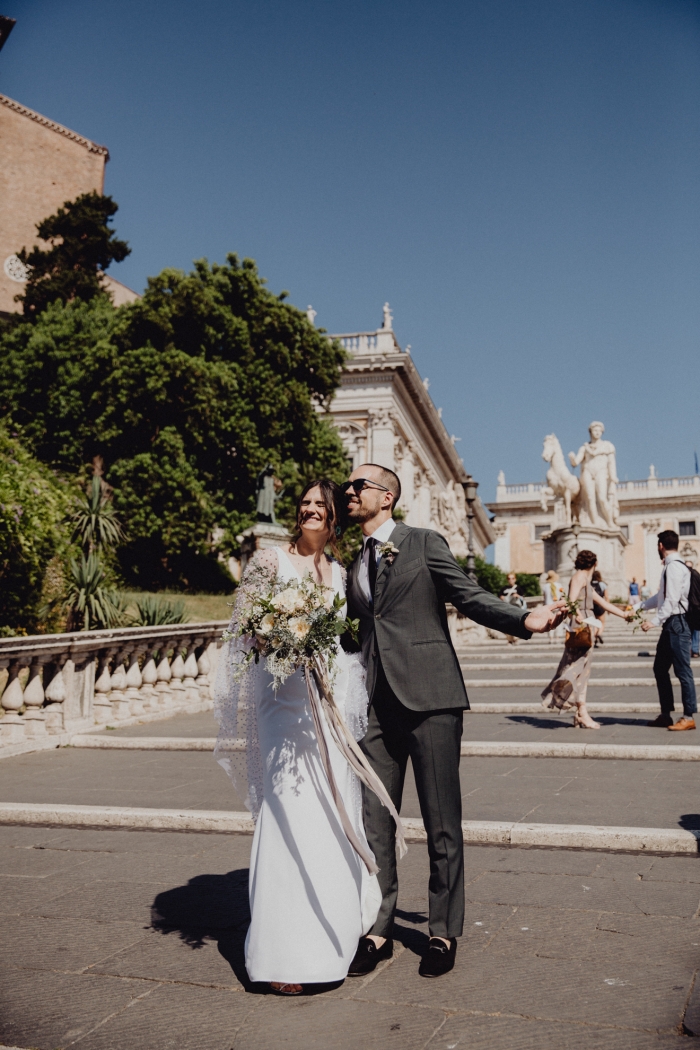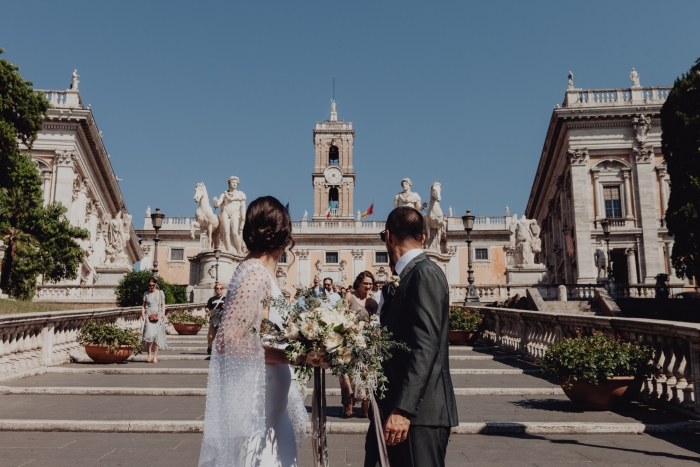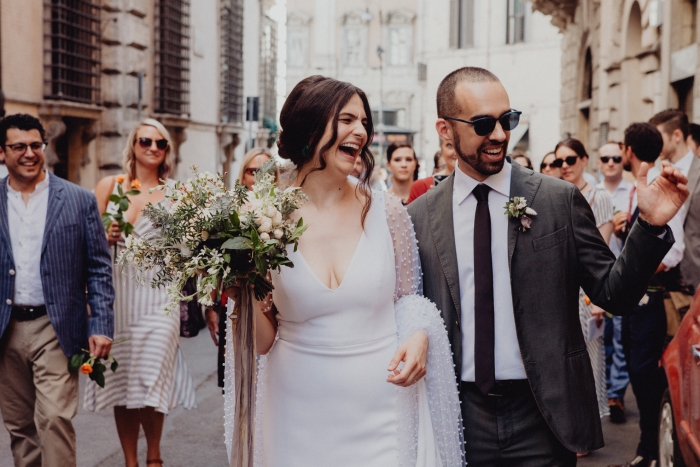 Did you have any 'issues' with the small guest list from friends and family? If so, how did you address them?
For the most part, we did not have any issues. The minute we framed our wedding as a small, family event, people understood. We found that being very open and honest about our reasoning was the best way to make people feel included in our event, even if they didn't travel to Rome with us. Promising to text pictures or share them on Instagram was a quick way to bring people to our big event (thanks Salt N Pepper photography!).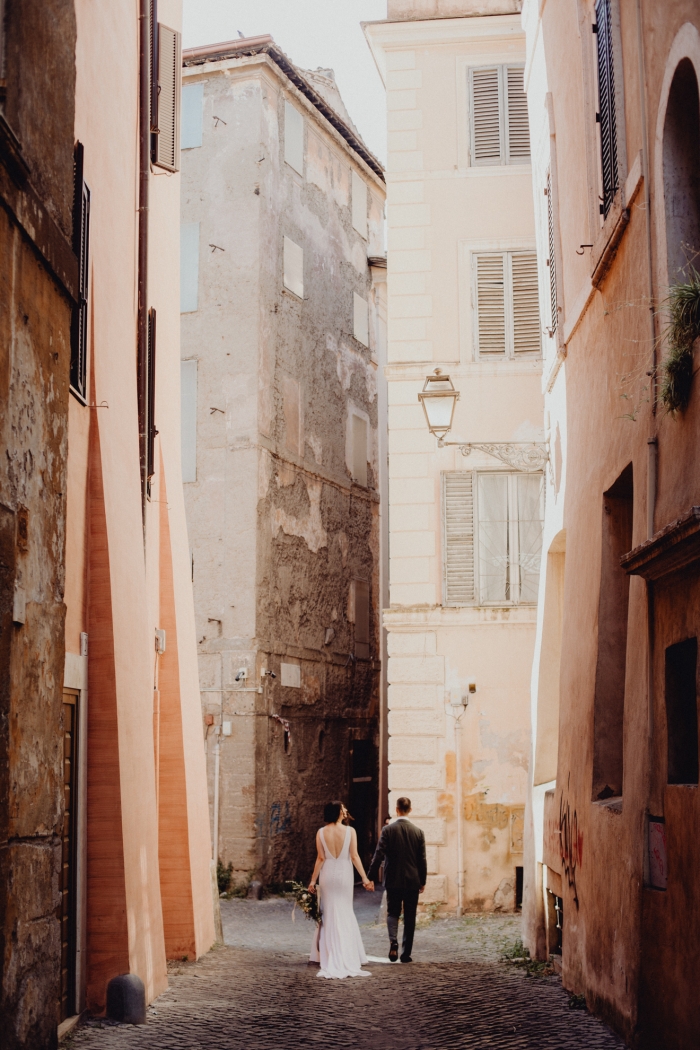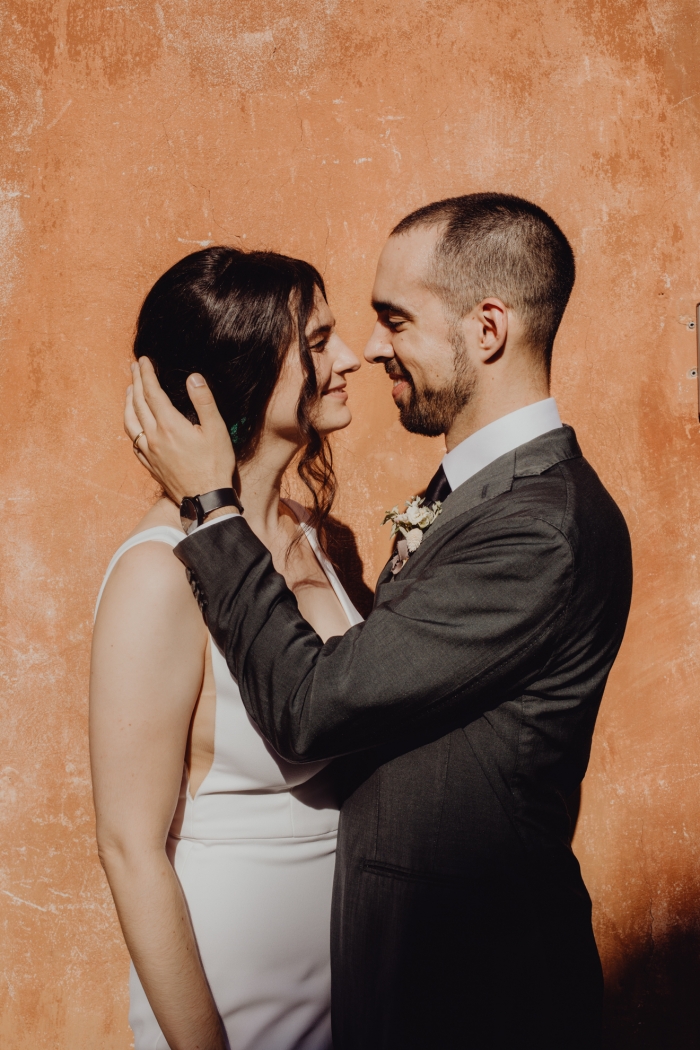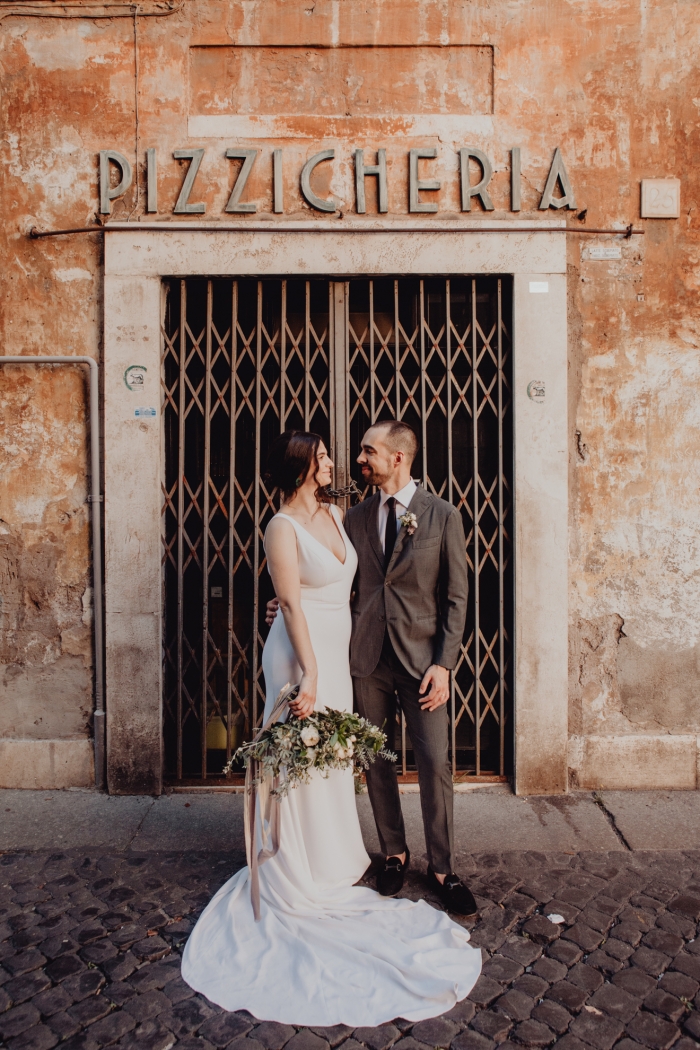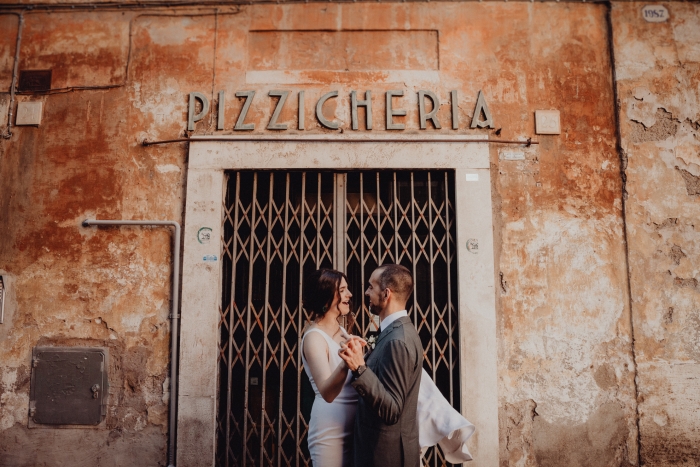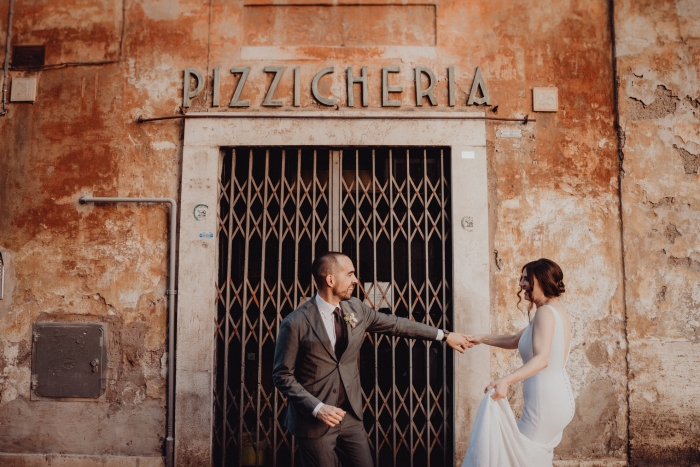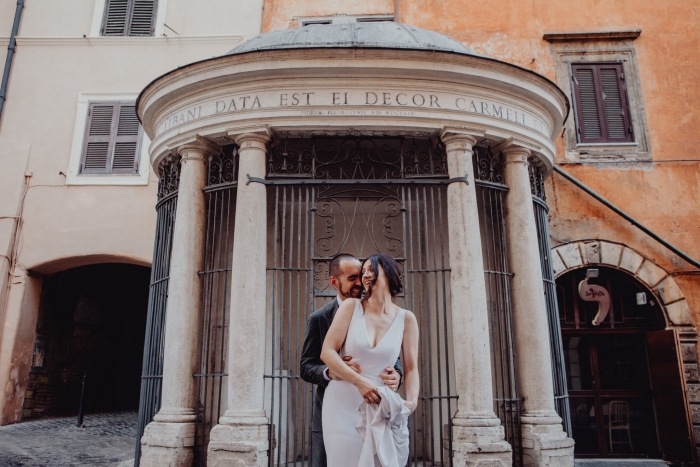 What were the highlights of the ceremony?
Everything from the historic room to my Nonna translating the ceremony for us was moving and spectacular. It's not everyday that a person gets to leave a real mark in a different culture's legal system, but our names will be recognized in Italian and American law forever. With a smaller group, the ceremony was more meaningful because everyone got a front-row seat and were witnesses to a wedding in a different culture.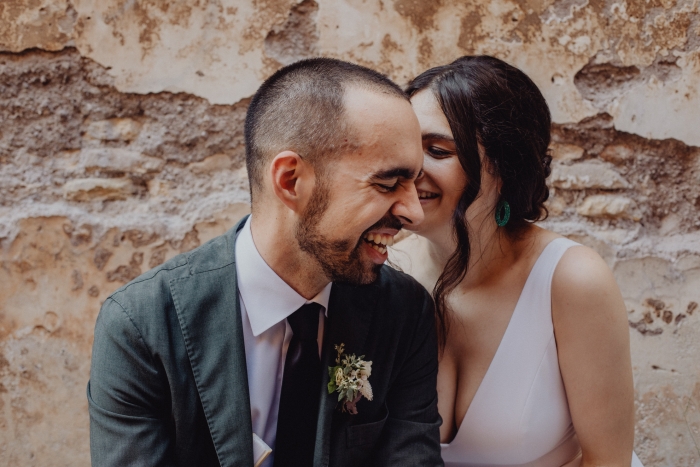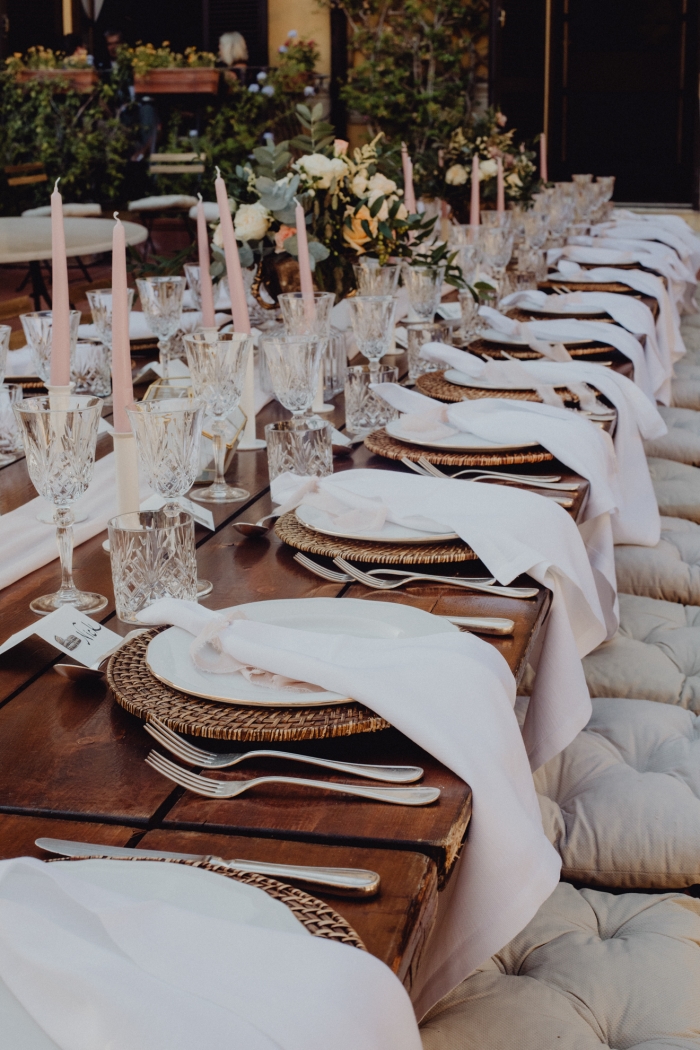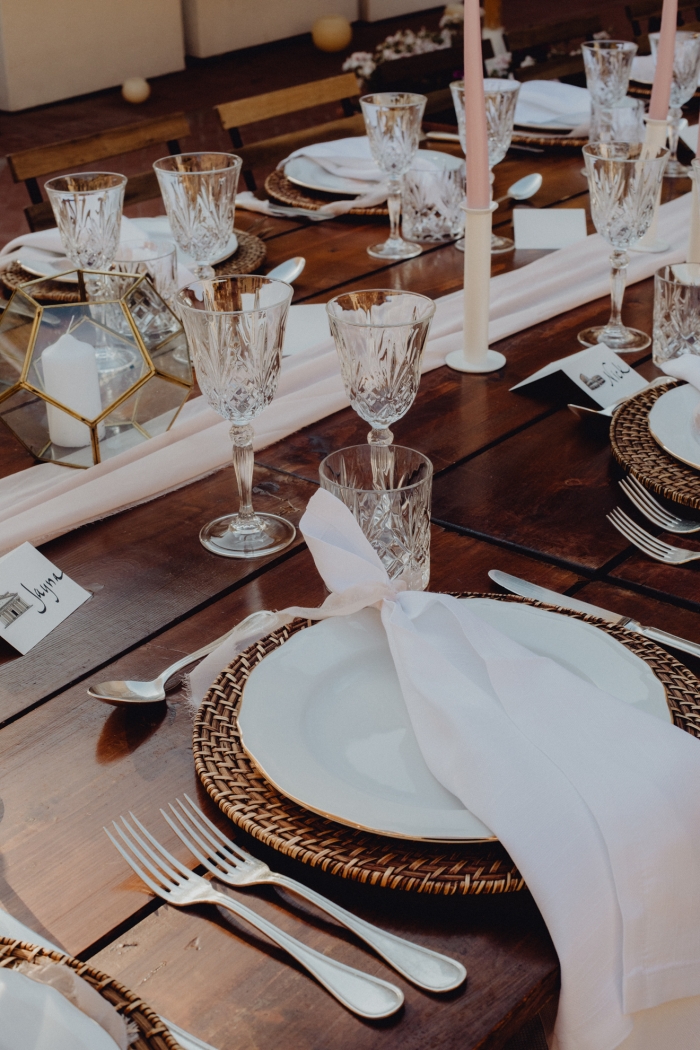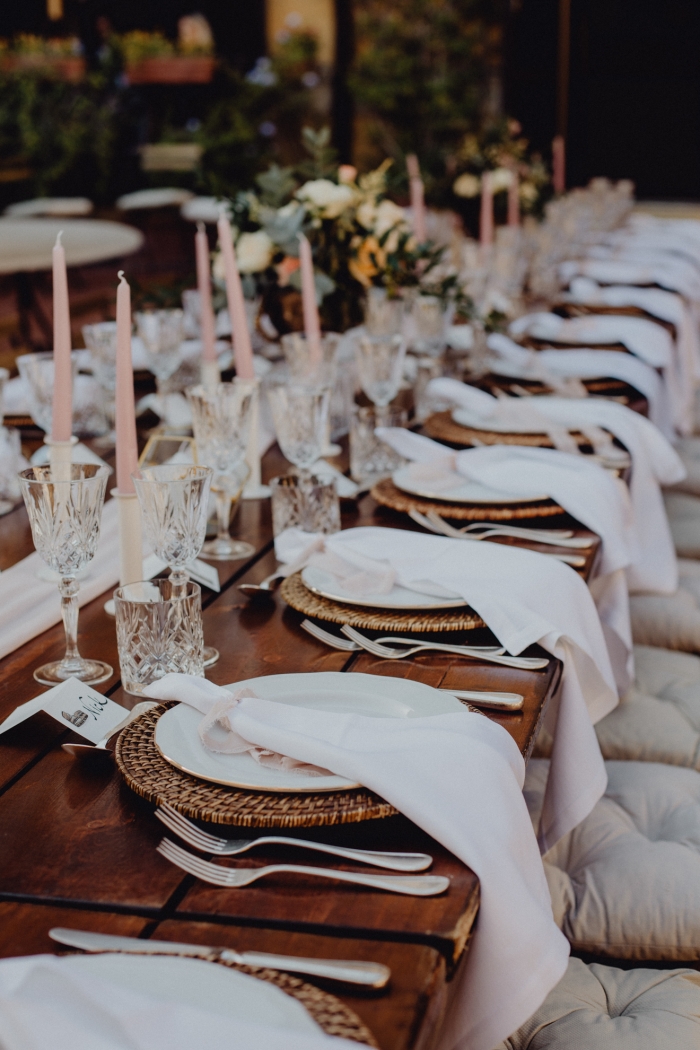 What were the highlights of the reception?
While I was getting my makeup done (before the ceremony), my mom came downstairs, crying. I immediately asked her, "wait, why are you crying?"
"The flowers are here," she said. "And they are perfect."
Much to the dismay of my makeup artist, Isabella Avenali, I started crying too, despite not setting eyes on the flowers yet. "So..why are you crying," I sniffled to my mom.
"Because they [Parade Wedding] got it right—they matched your taste perfectly," she said. "Rachael, it is ?so? beautiful up there." Of course, she was referring to where our reception was being held.
If you knew my mom, you'd know that she is a party guru; someone who has been throwing amazing parties for 30 years, including opening her own catering business by the young age of 20. Her opinion, to me at least, is not only hard to impress when it comes to the perfect party, but it is the equivalent of Martha Stewart congratulating a host on the spectacular success of his party. And it is safe to say, she was thrilled at the whole event.
Every inch of our reception was as glamorous as it was romantic. Parade Wedding's suggestion of an imperial table, surrounded by candle light, decorated with smiles and flowers, and accented with stringed lights made our romantic Roman terrace look as if it were on the set of a movie.
The food was a highlight for all of our guests, as were the speeches that the intimate wedding allowed us to have. We had ten speeches total, which sounds like a guest's worst nightmare, but because of the intimate space, it was easily the most moving part of the evening. We got precisely what we wanted: laughter, love and a shared experience with our family and friends.
Before Nick and I cut the cake, we had a moment to stand up in front of our guests and say our vows. Yes, we did this out of the traditional order, but, after the beautiful stories shared by our guests, it served as a climax to the narrative of our dinner together. This truly unplanned and organic expression of love will always be one of my favorite moments of the day because of how indescribably happy everyone on the terrace was; a moment that could not have happened at a bigger wedding.
The vows turned into cake, the cake transitioned into dancing, and the dancing turned into a goodnight stroll to Giolitti for our first gelato as husband and wife.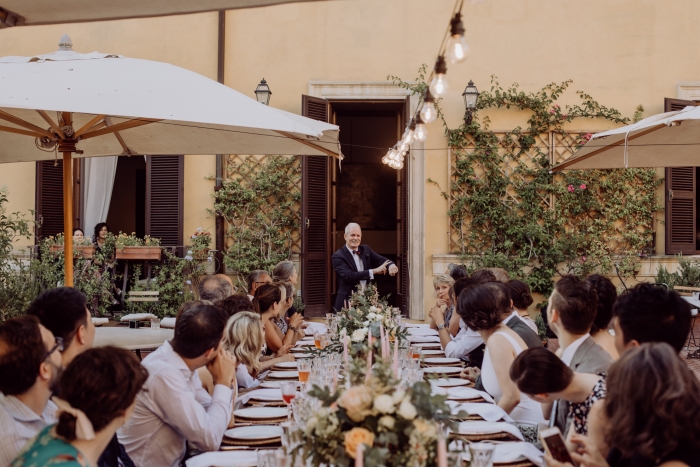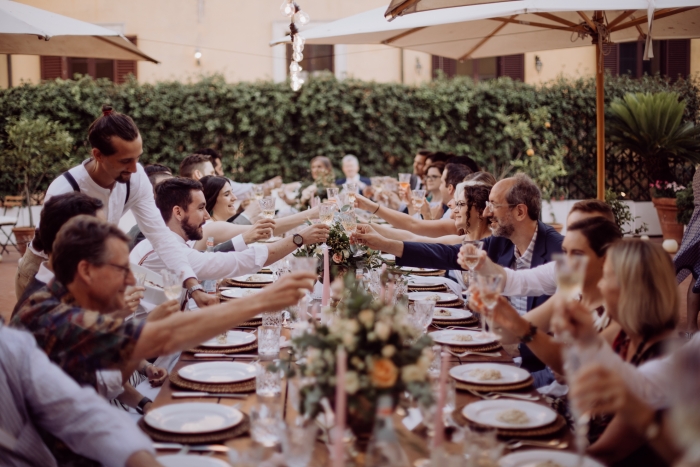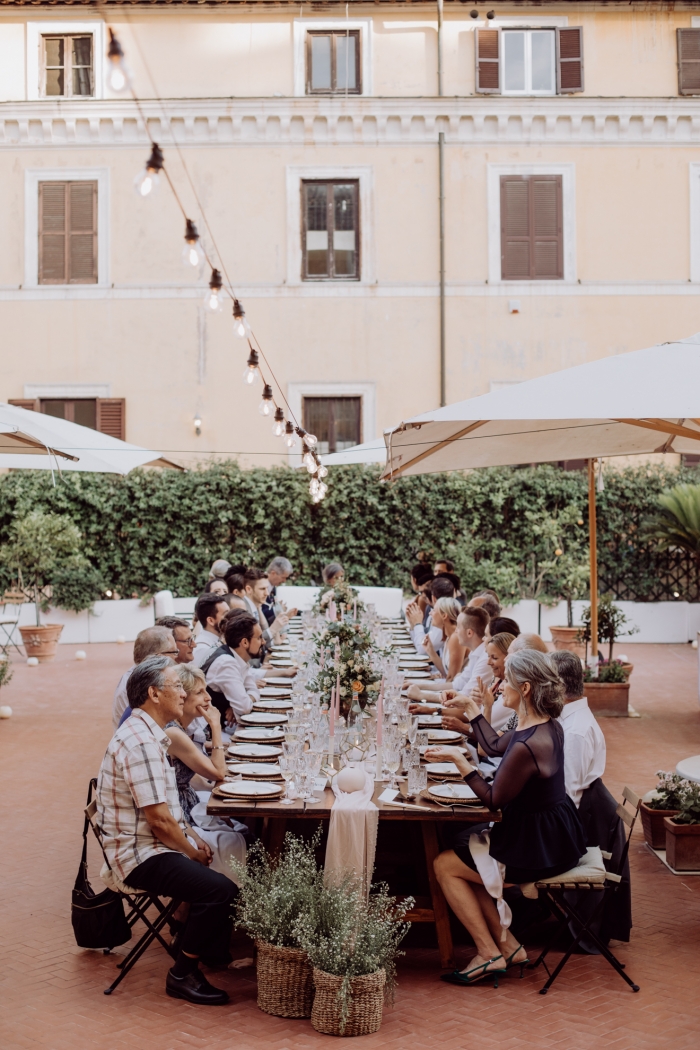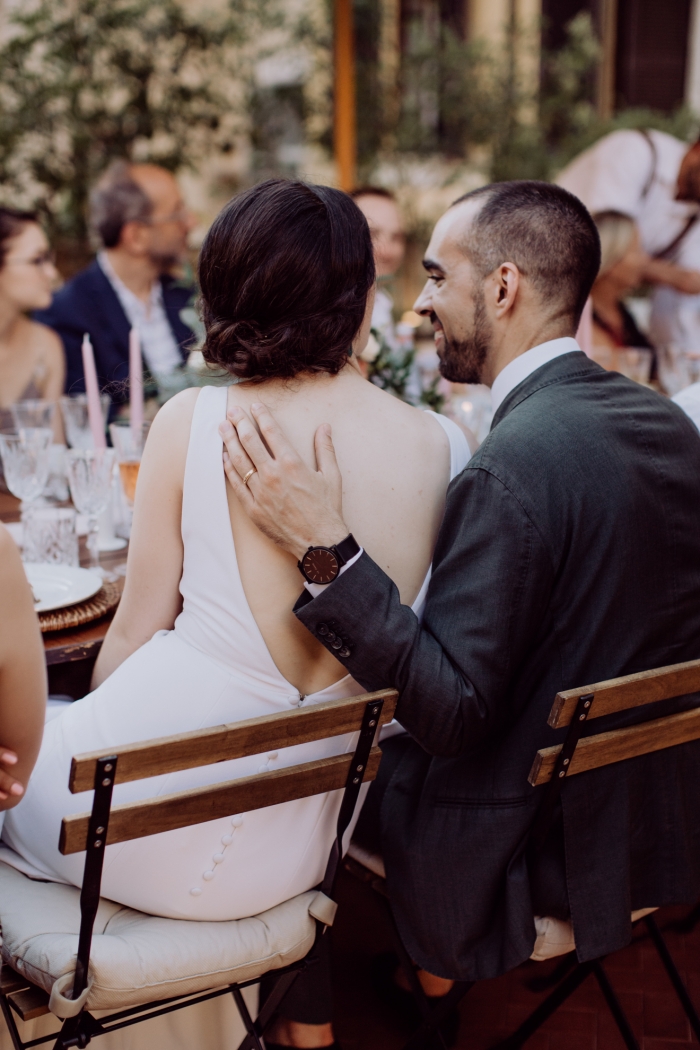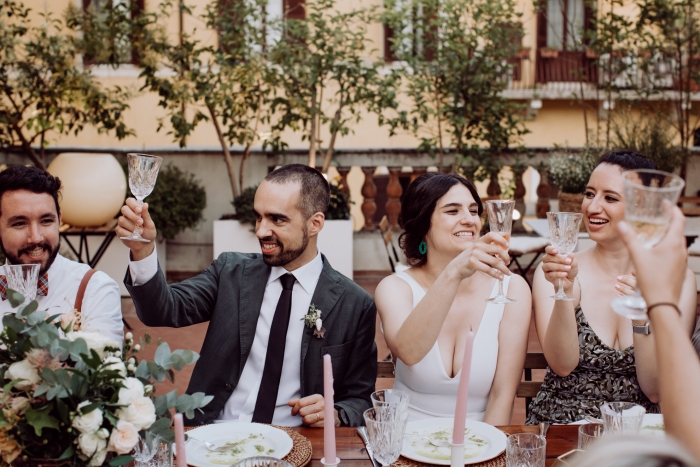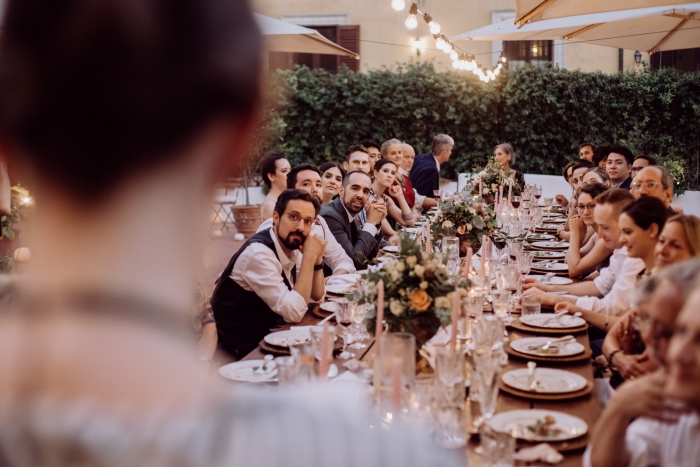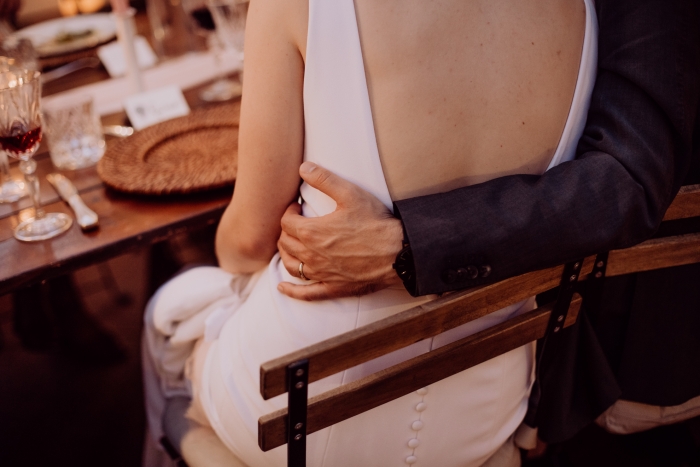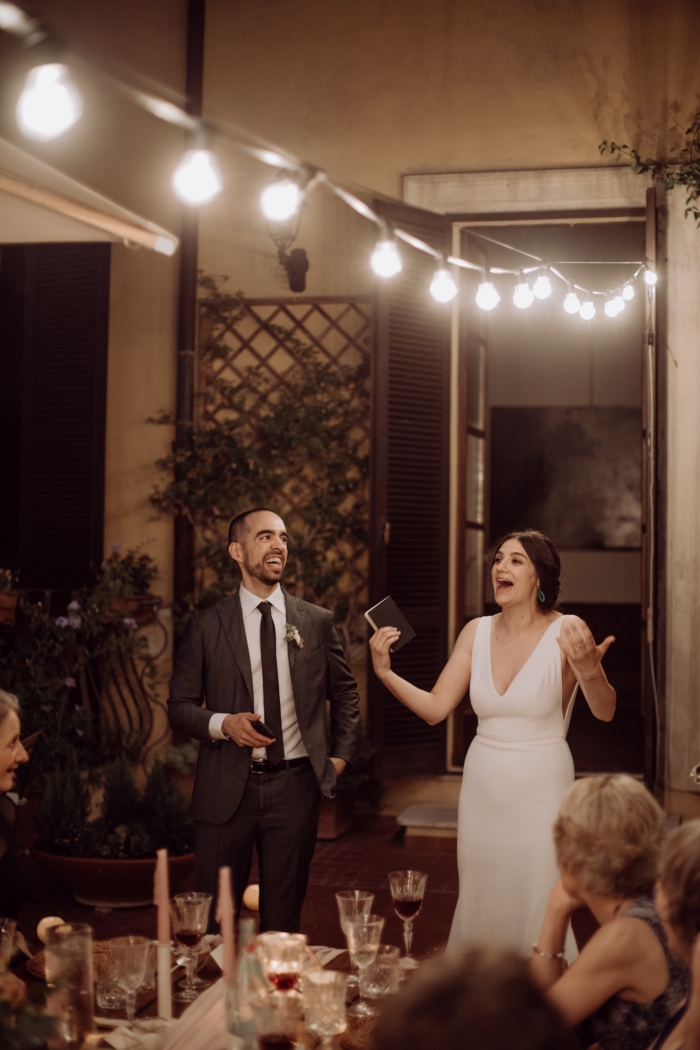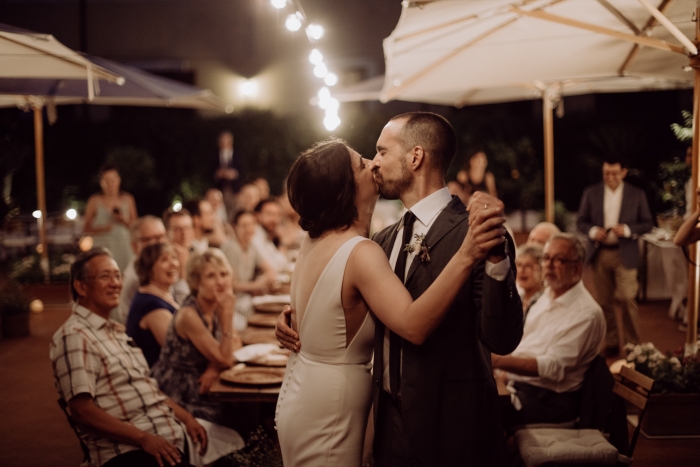 What was the best thing about having an intimate wedding?
An intimate wedding gave us the freedom to savor each moment with our guests without feeling like anyone is left out.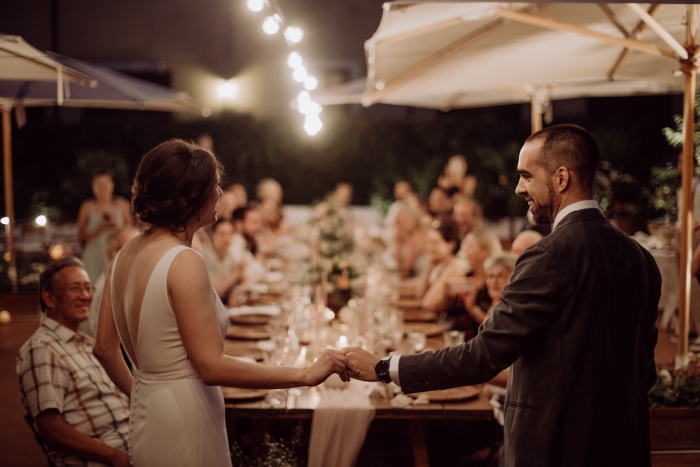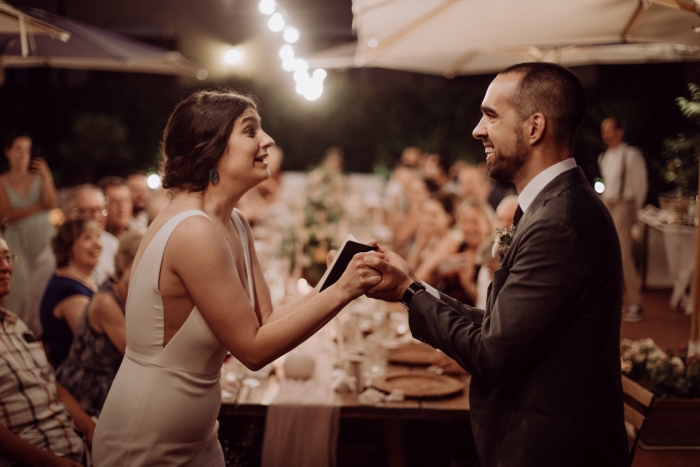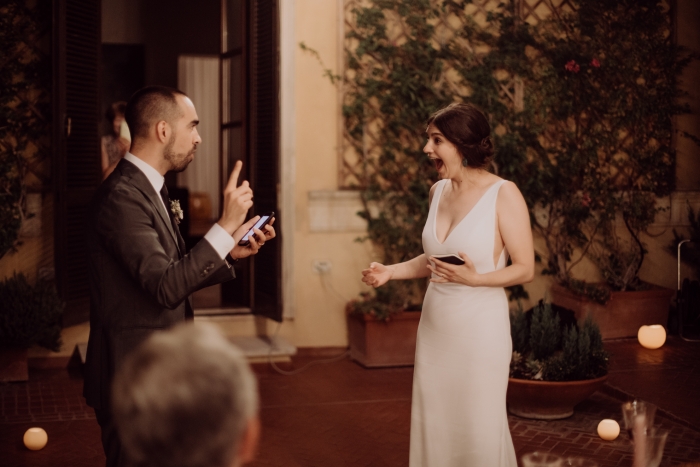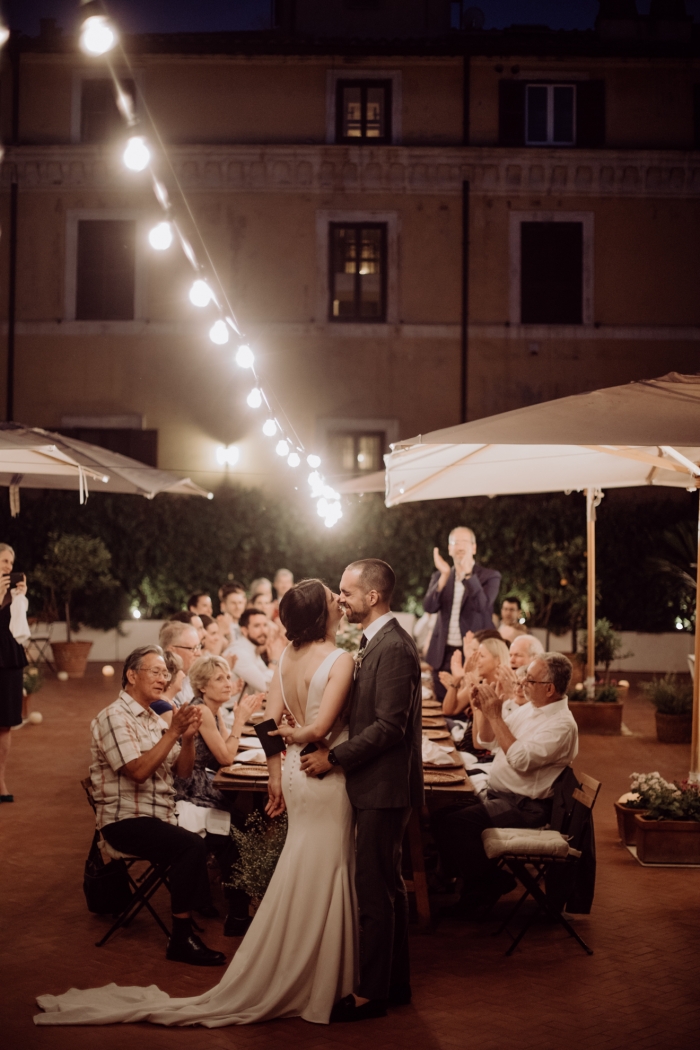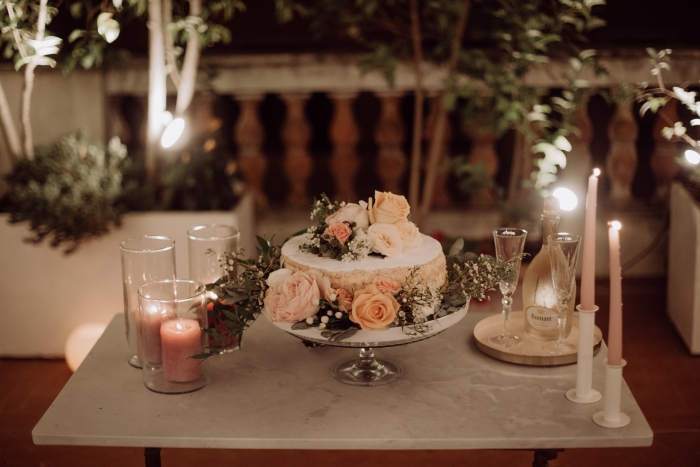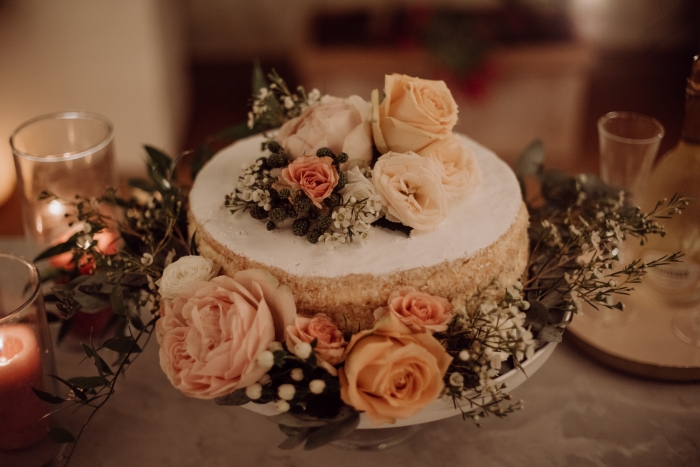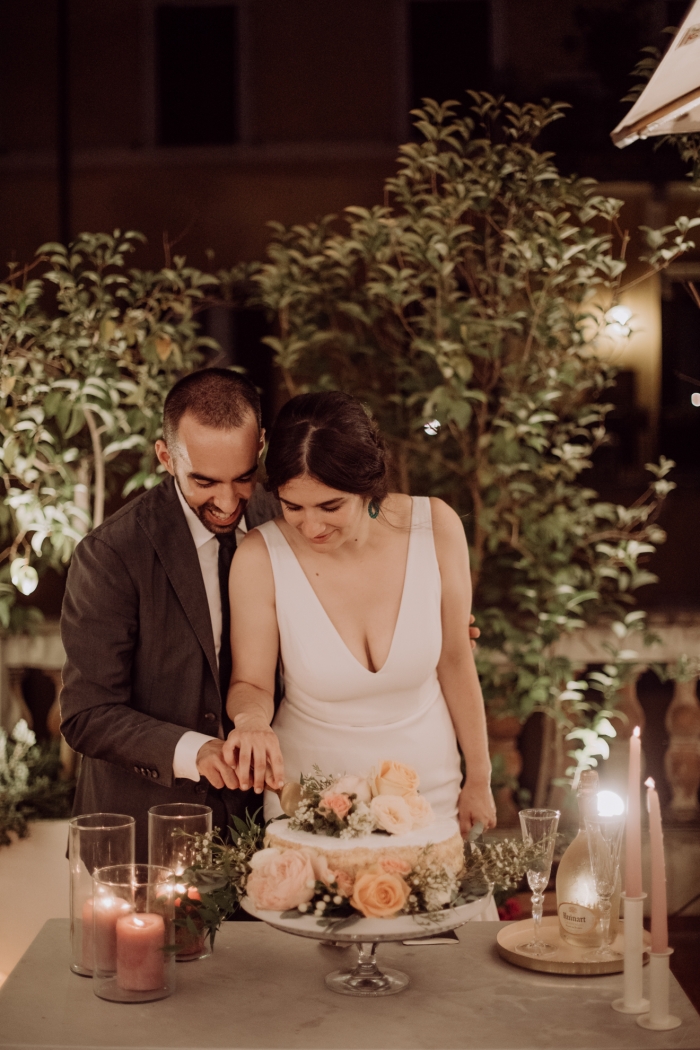 What advice do you have for couples who are considering an intimate wedding?
Just go for it! Don't be afraid of doing something different or less traditional. The old cliche advice is true: your wedding is your day. If your heart is telling you to have a small event, you should do it. We promise, you will not regret it.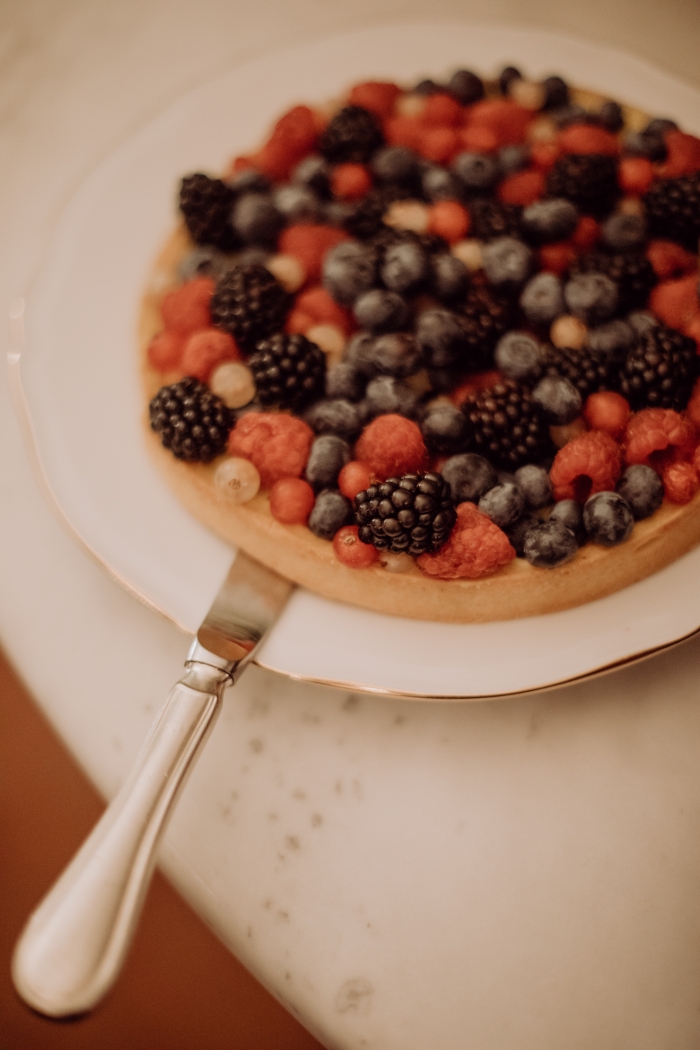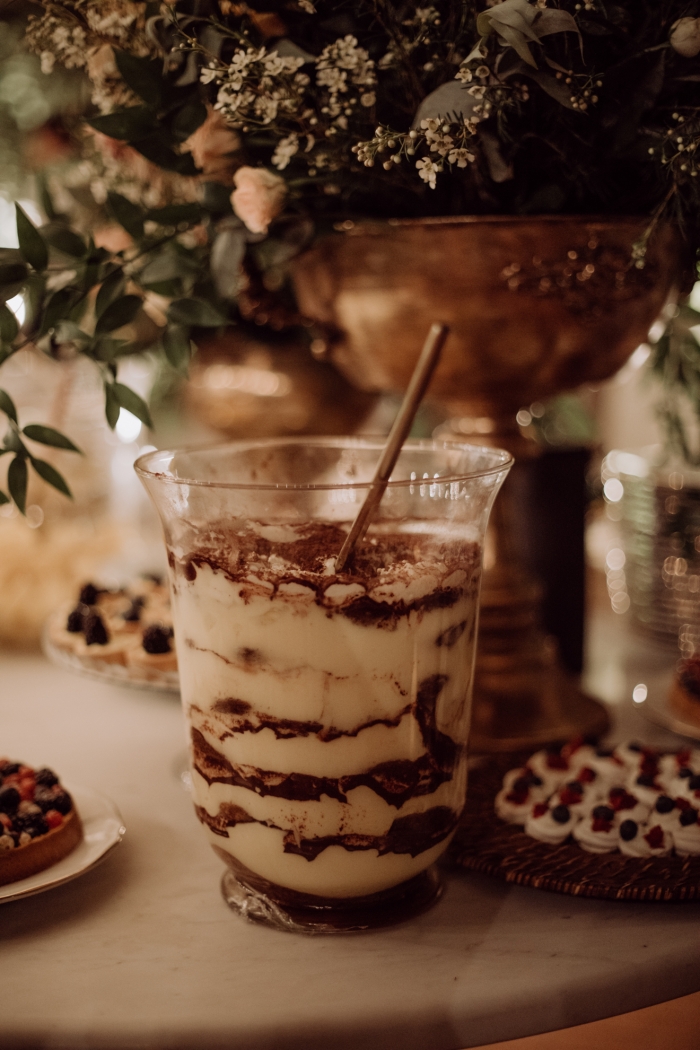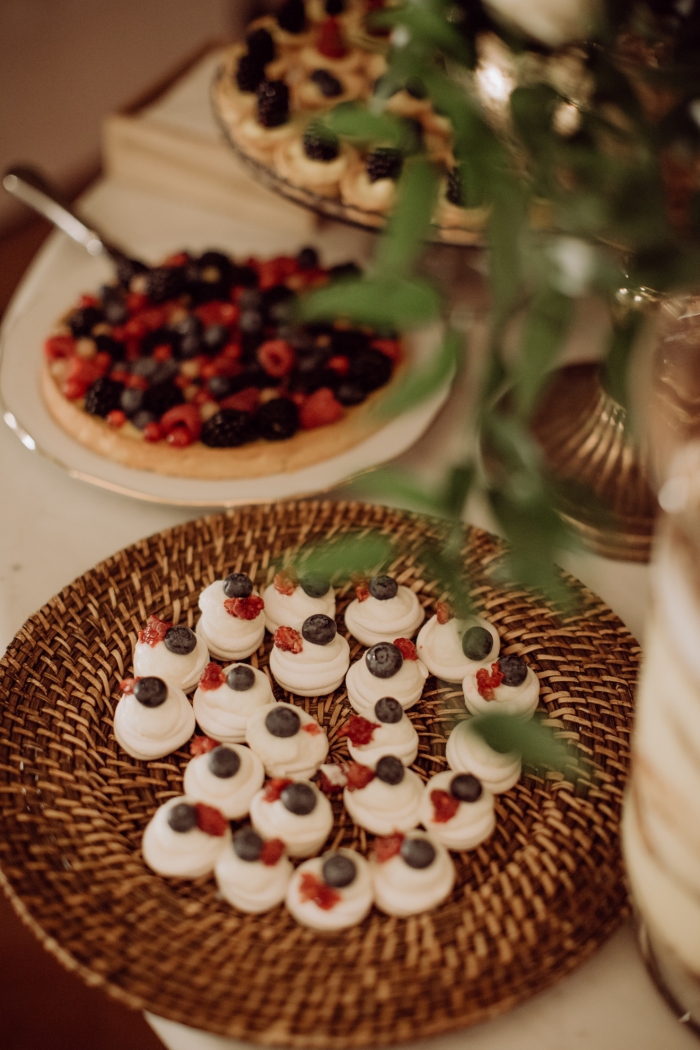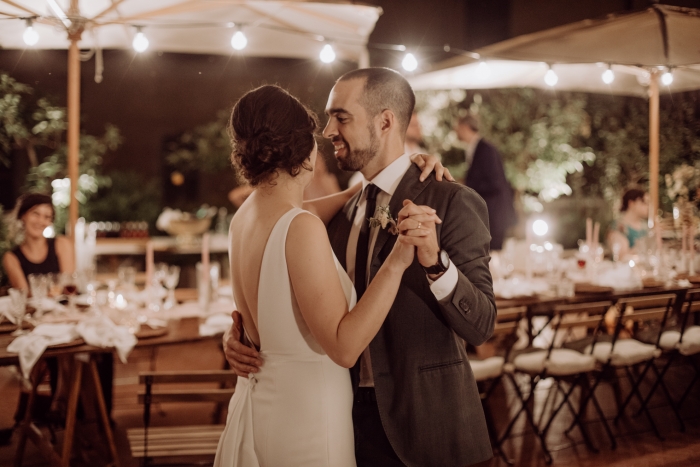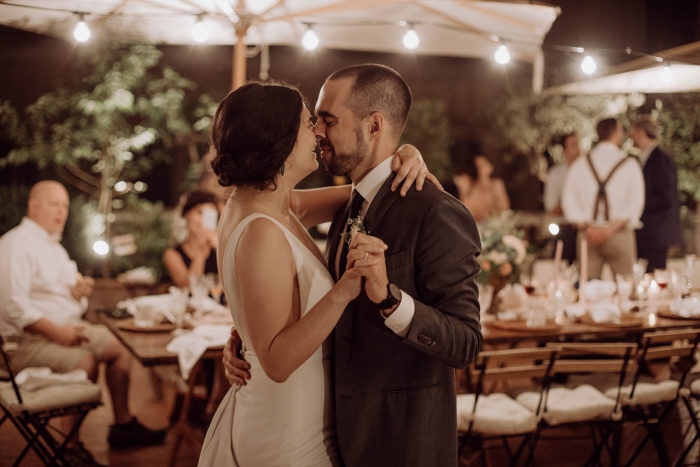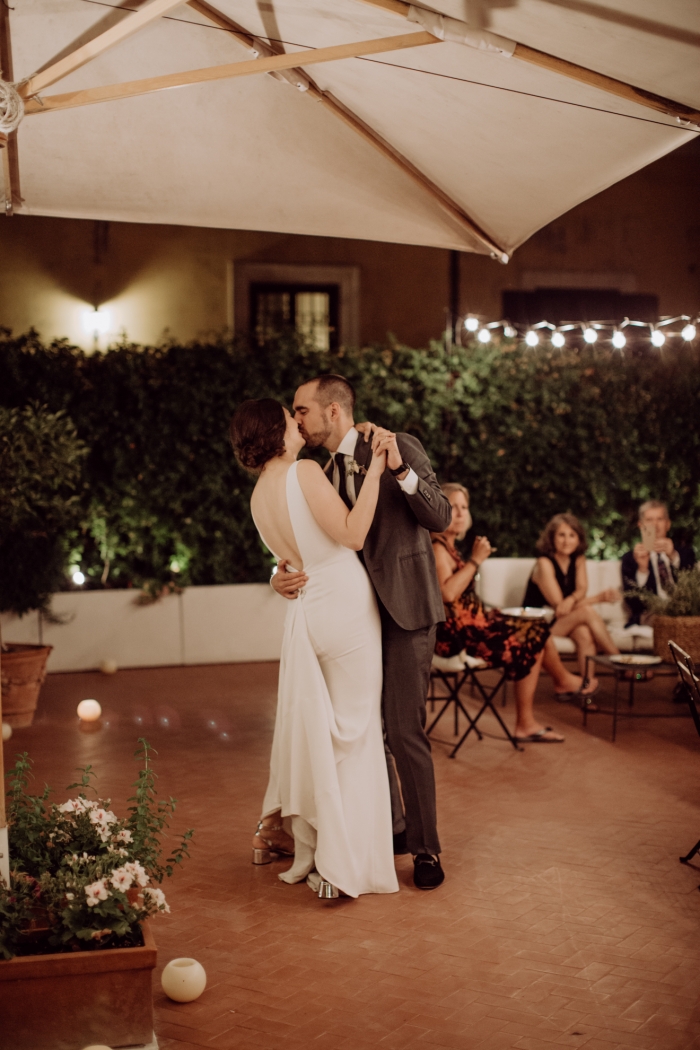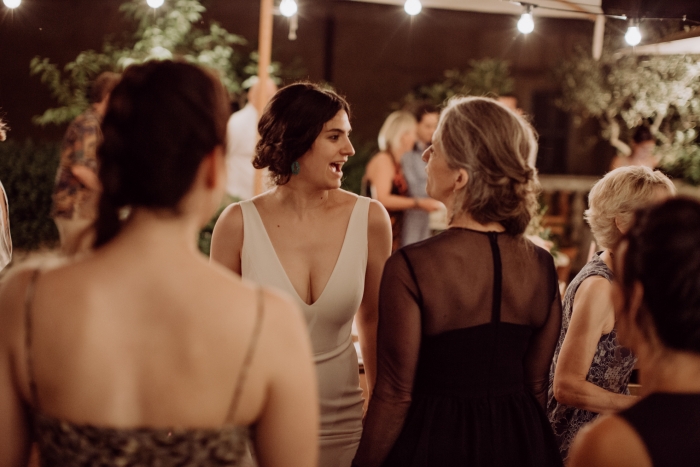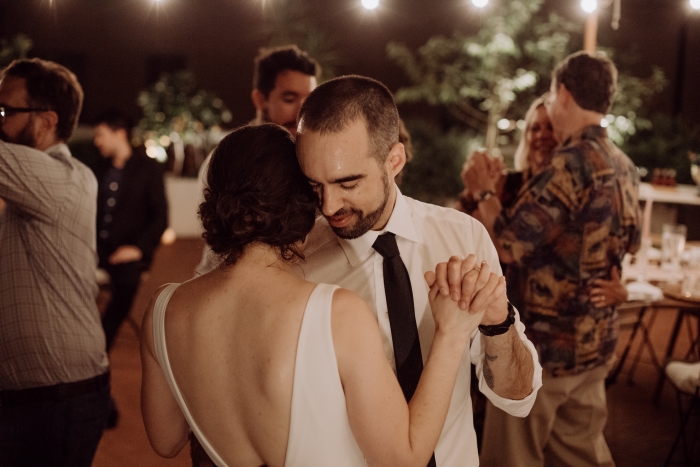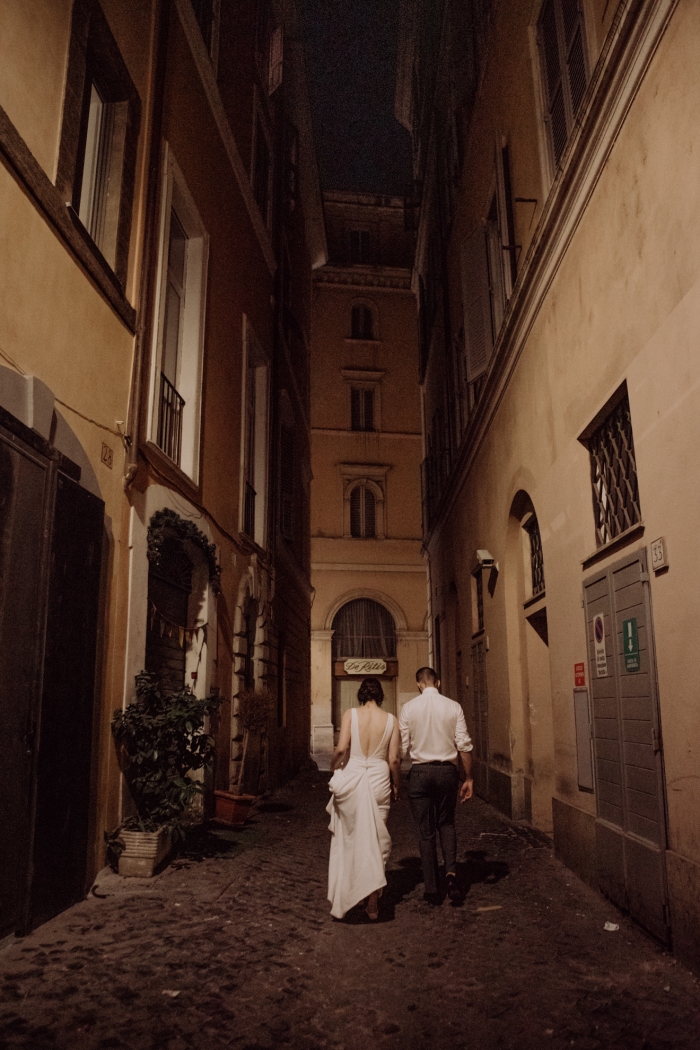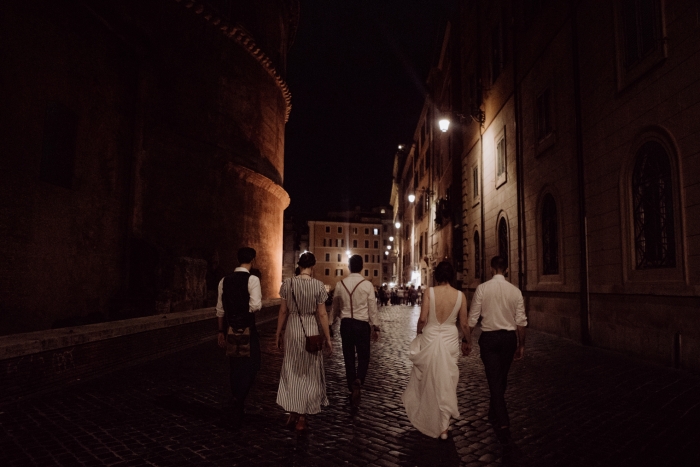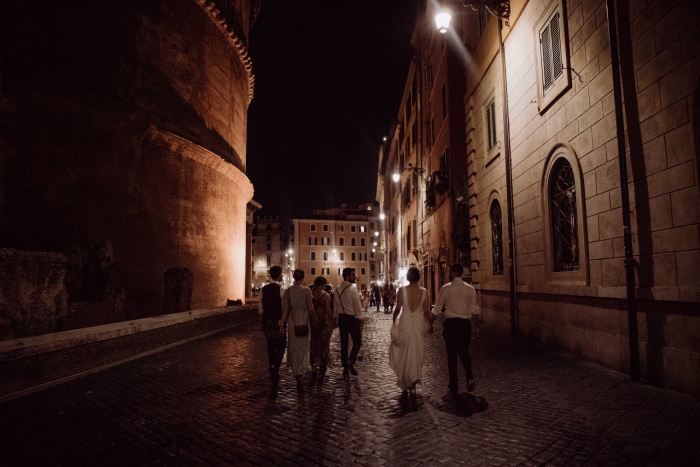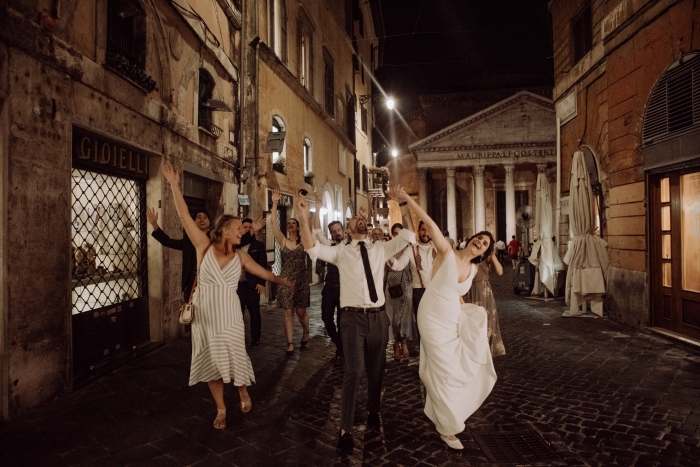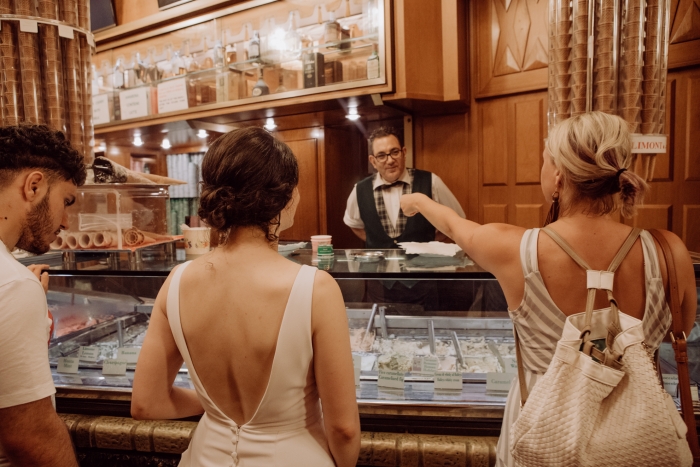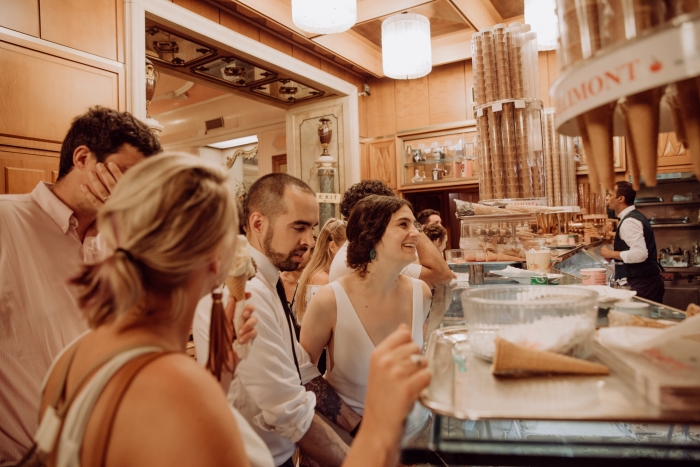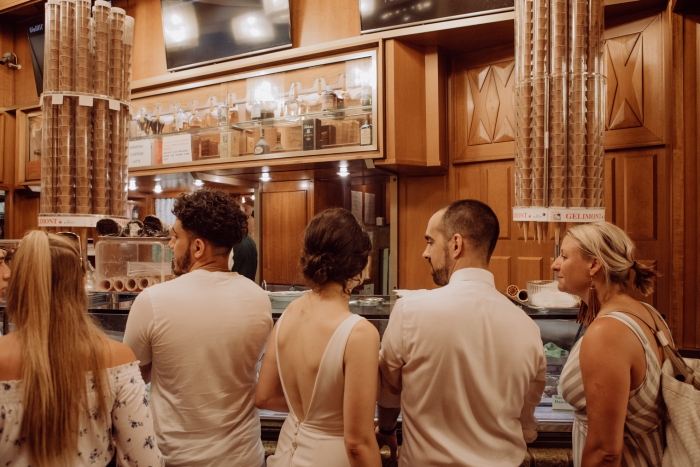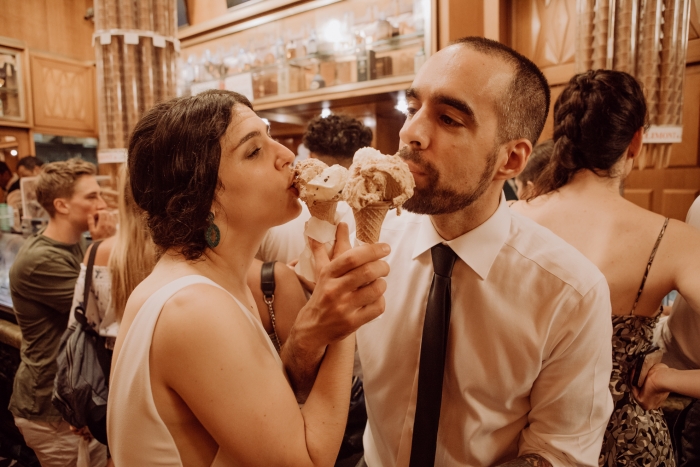 Vendors:
Planning & Design Parade
Wedding Venue: Palazzo Berardi
Florals: Ophicina Botanica
Personal Chef: Mood Ginevra Antonini
Photography: Salt'n'pepper
Bridal Dress: Alyssa Kristin