Photographer Aruba Baig took a minimalist approach to this styled shoot to show couples the raw beauty of a simple elopement.
Here's what Aruba had to say about the shoot:
On a rainy afternoon, we got up early to catch the last bit of fog that crept over the beautiful mountain range at Rattlesnake. This spot is usually crowded with tourists and hikers on the weekends. Luckily, the weather kept most people away which left the lake open for us to all roam around…
I think representation is important. So often, when you scroll through online you see the same types of brides and grooms … There is not enough representation on popular wedding accounts. I choose these two because they are a real life couple who happen to have a Mexican heritage … I hope that these photos show other couples more representation in the wedding industry.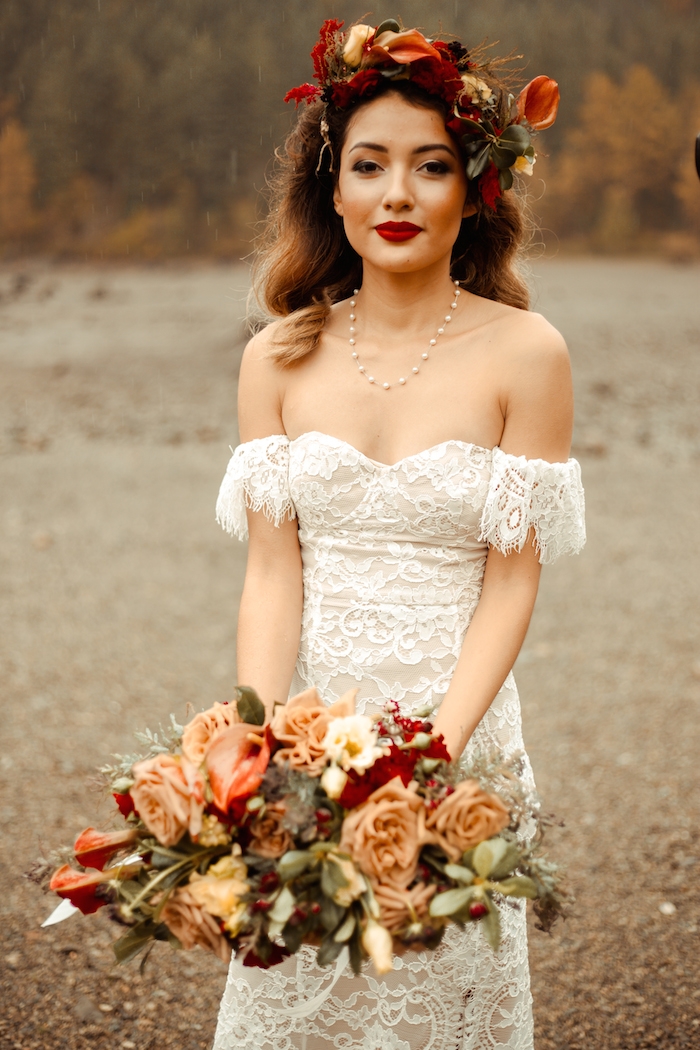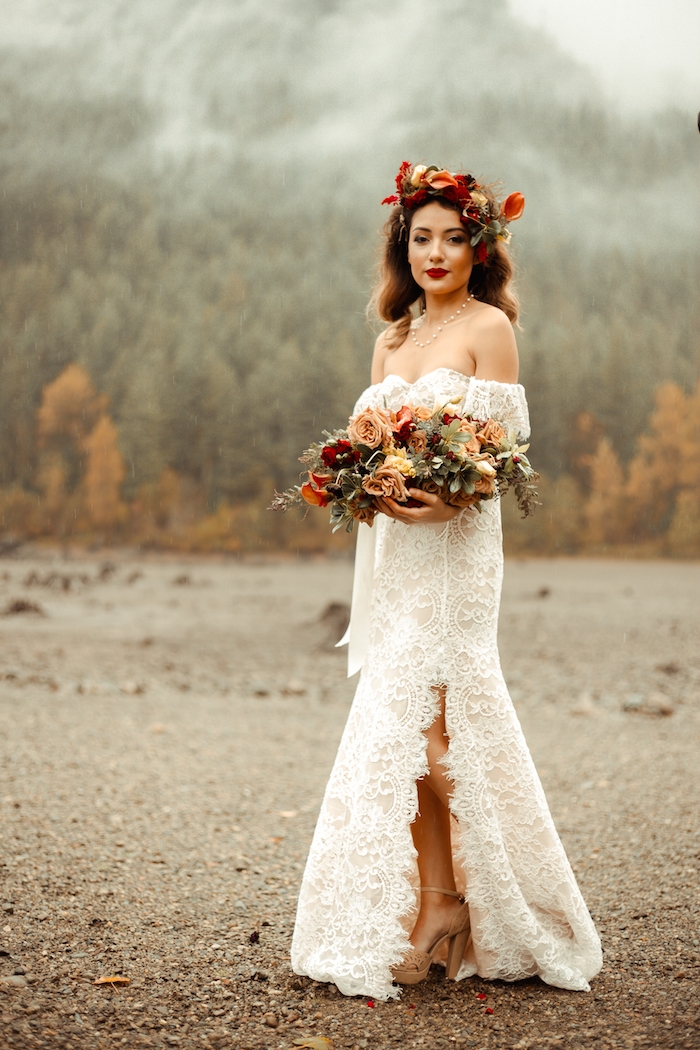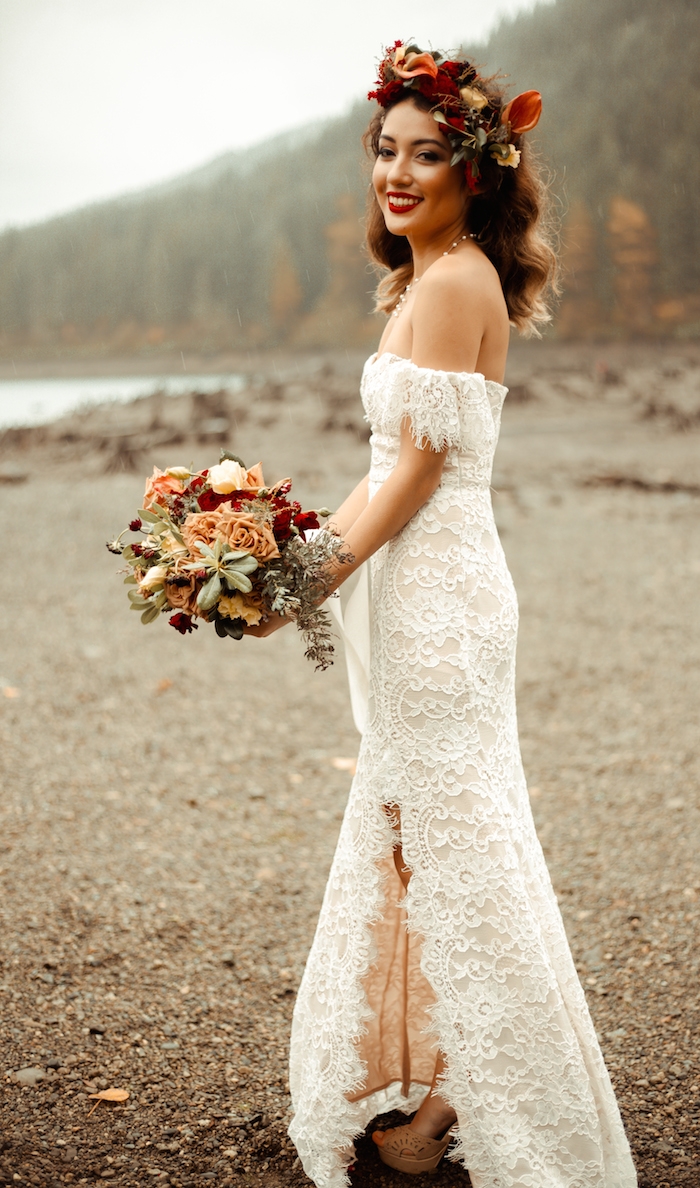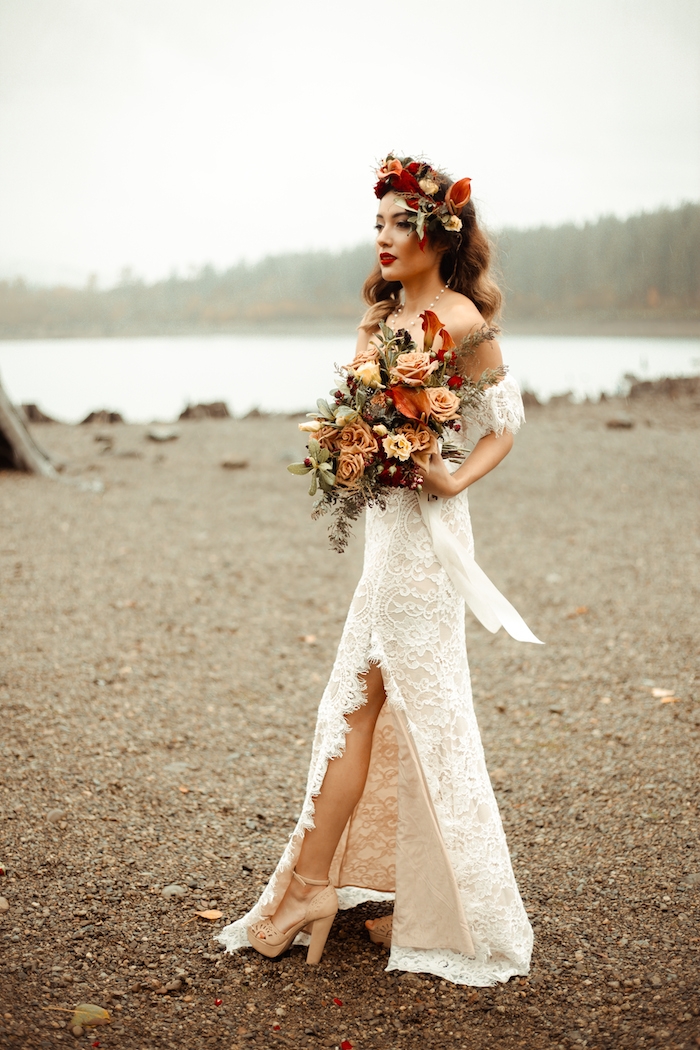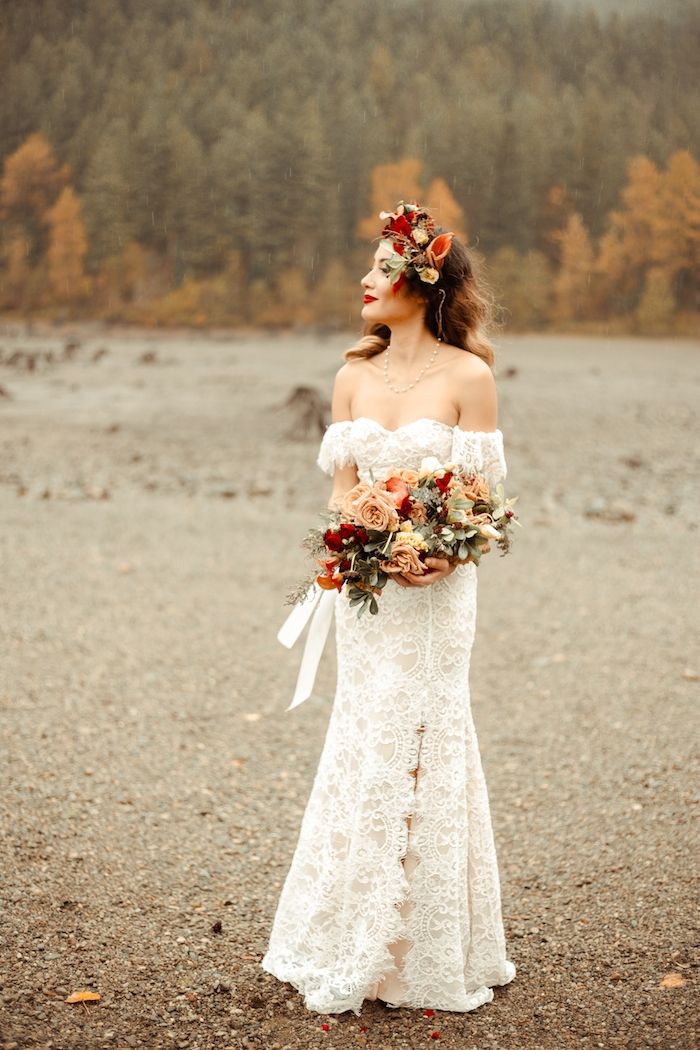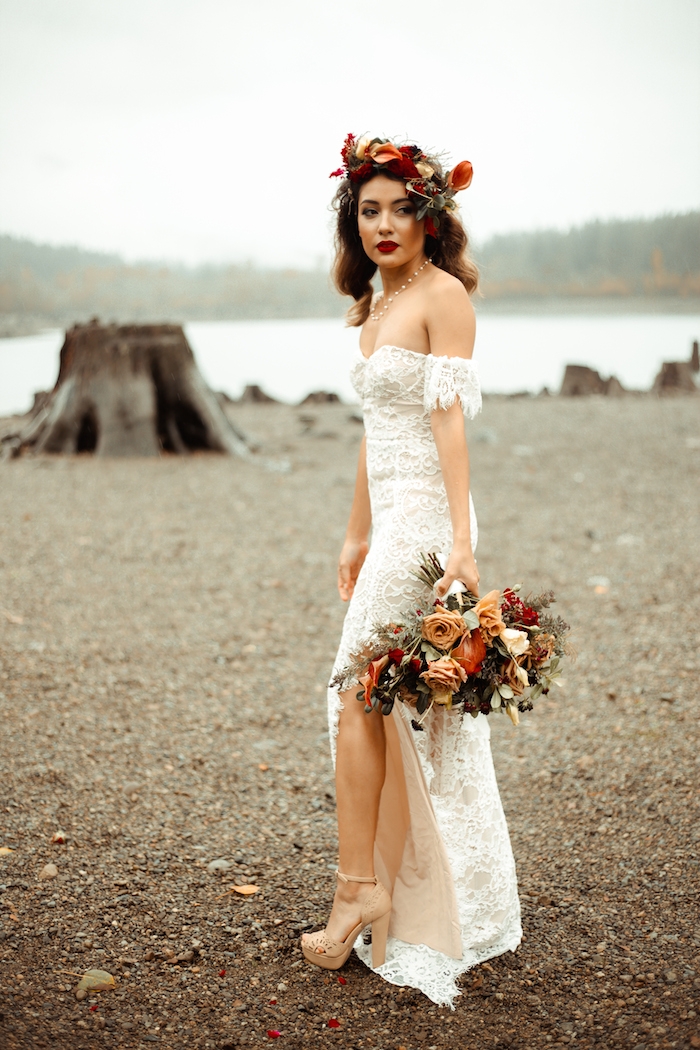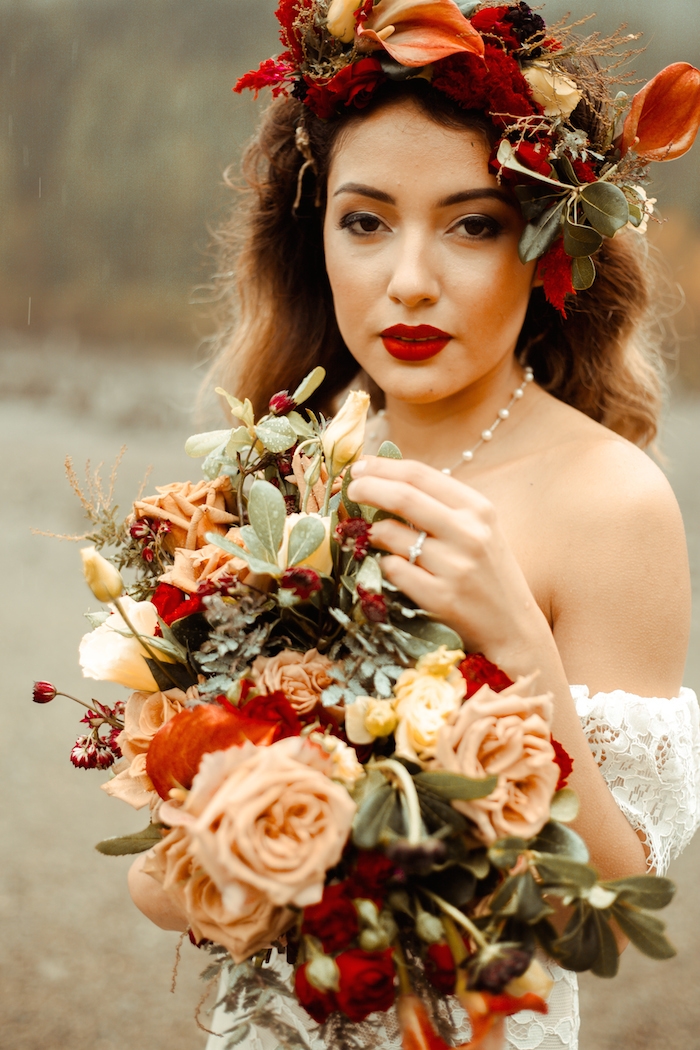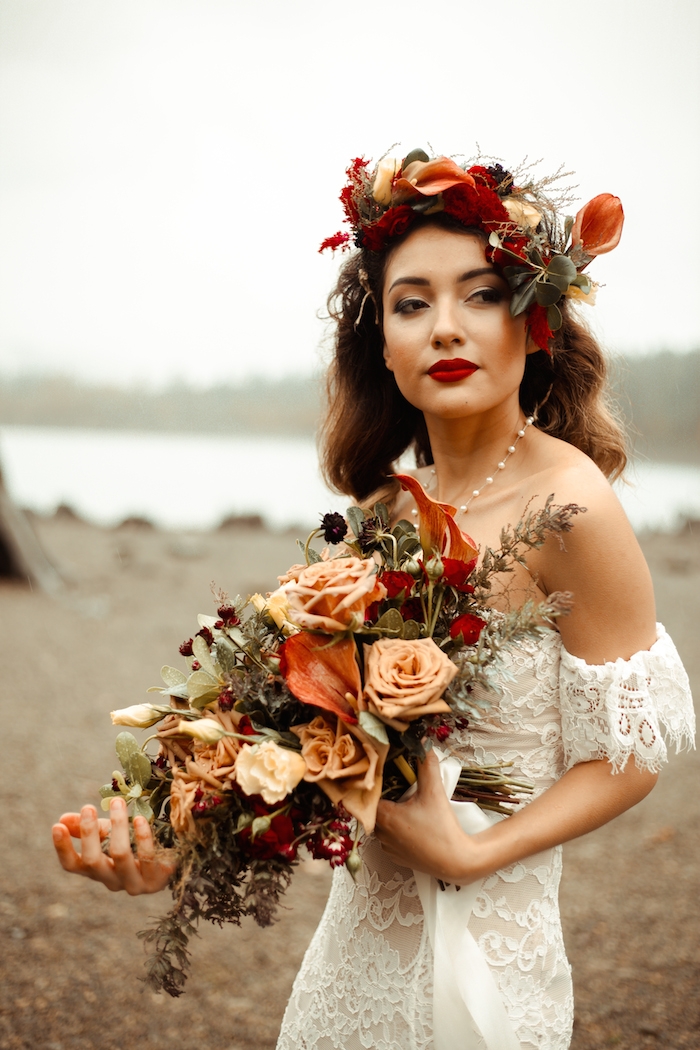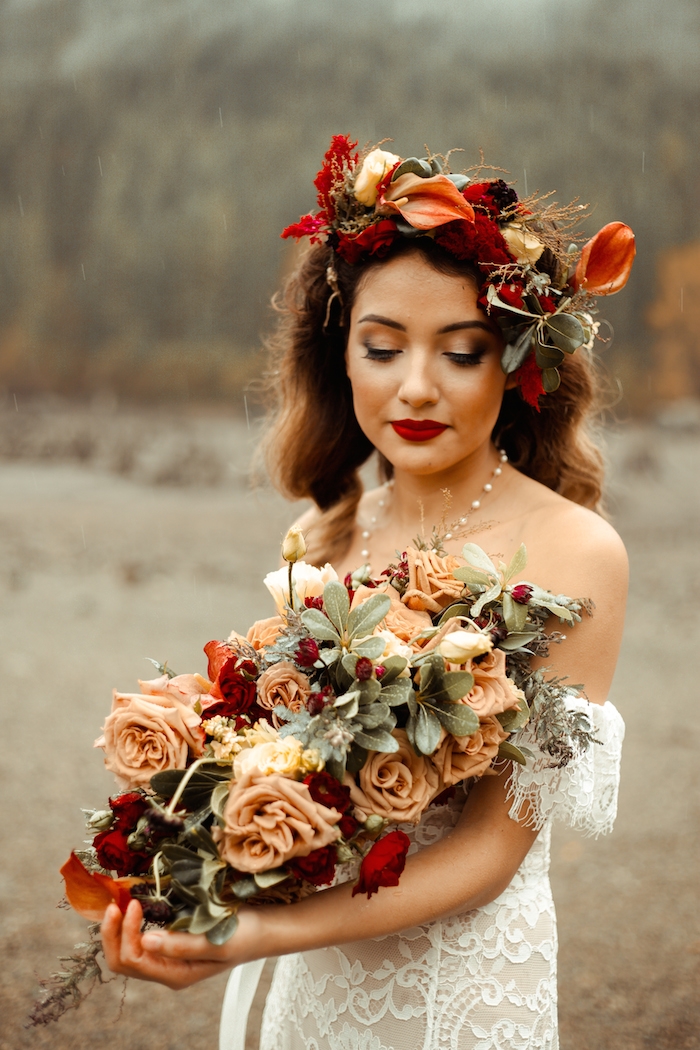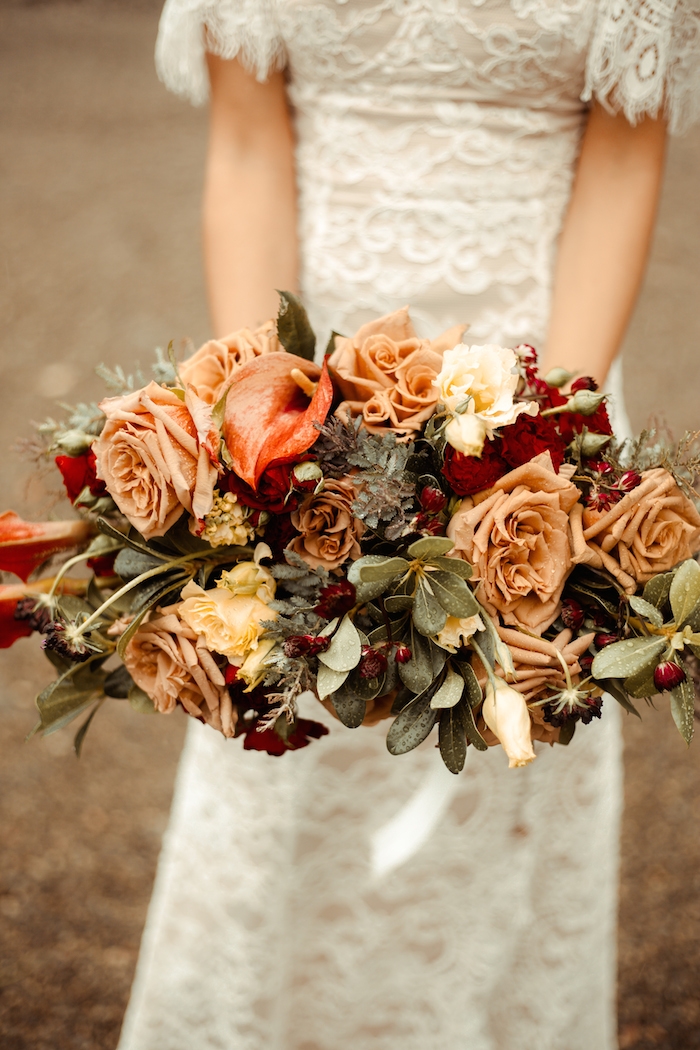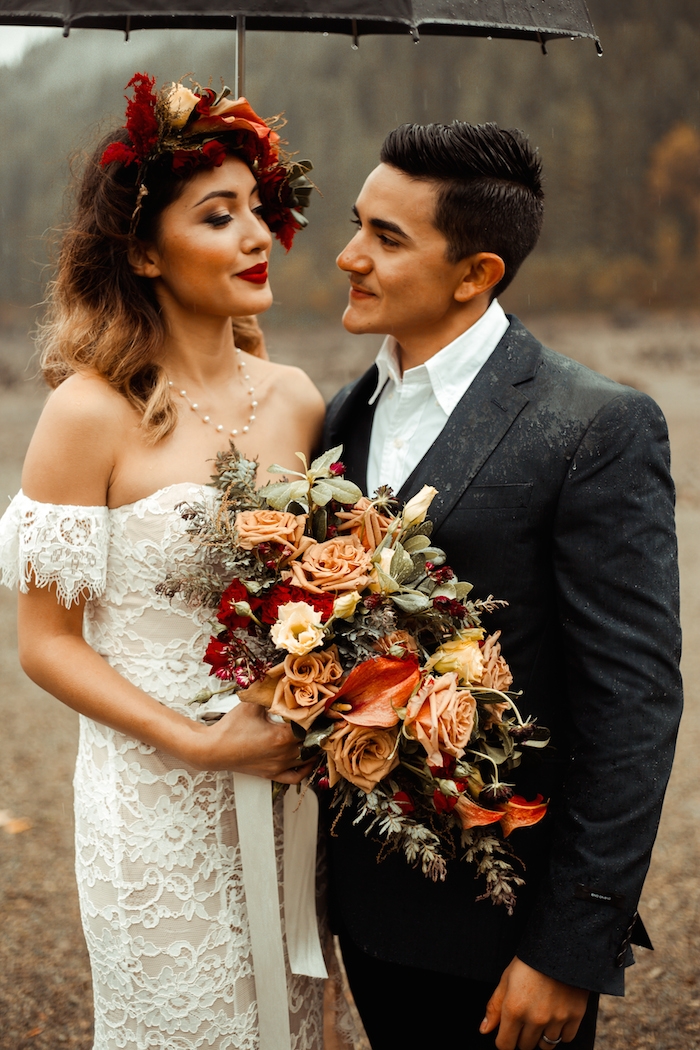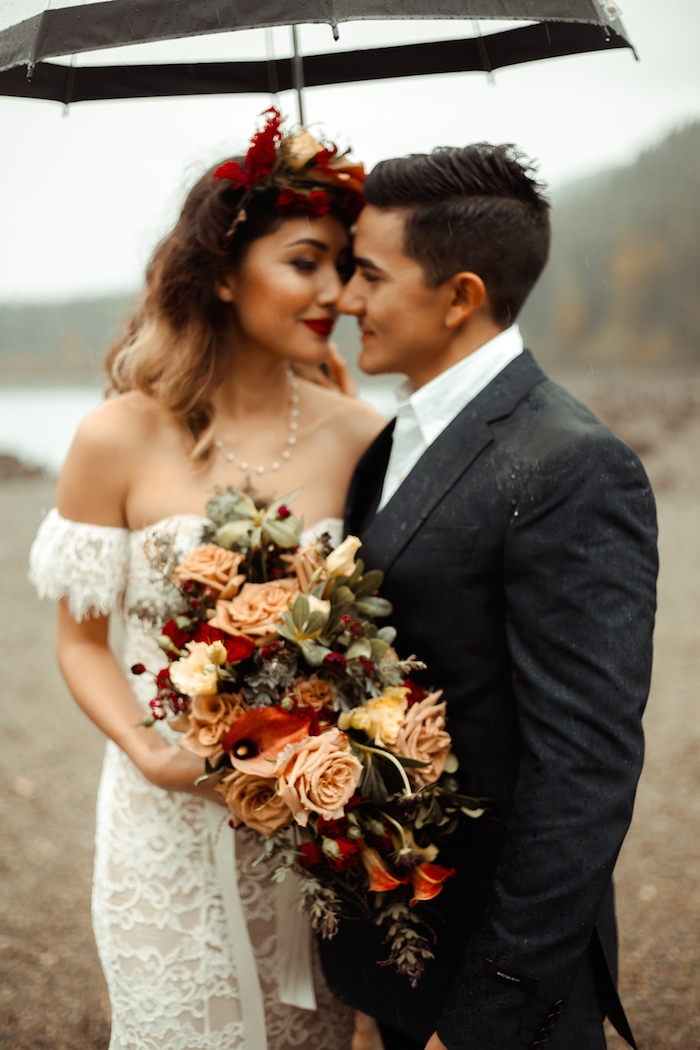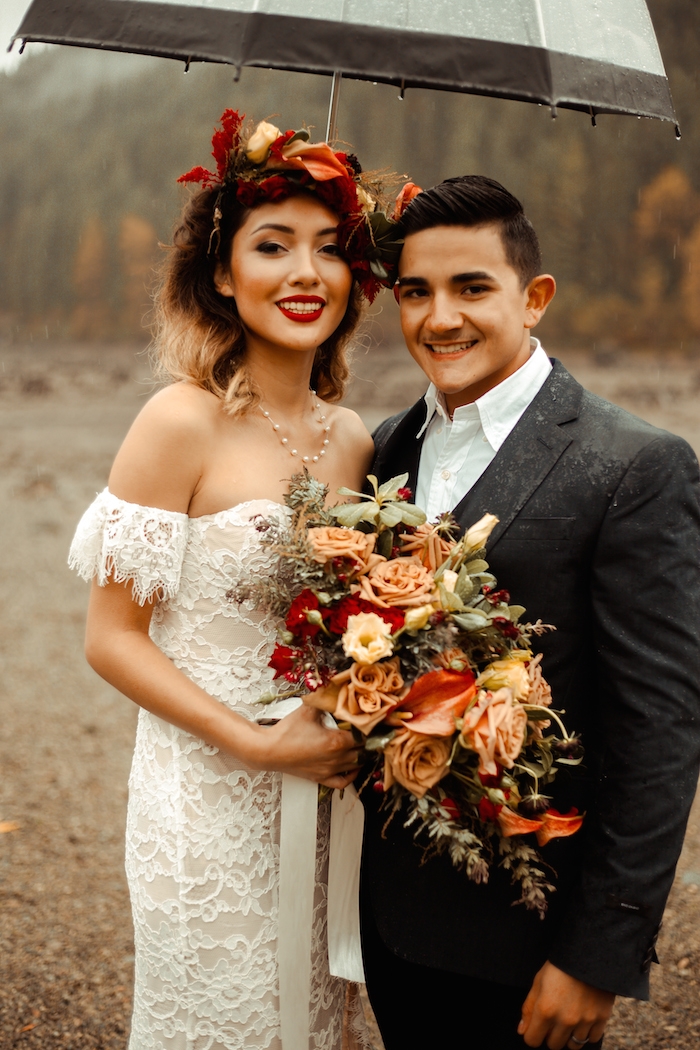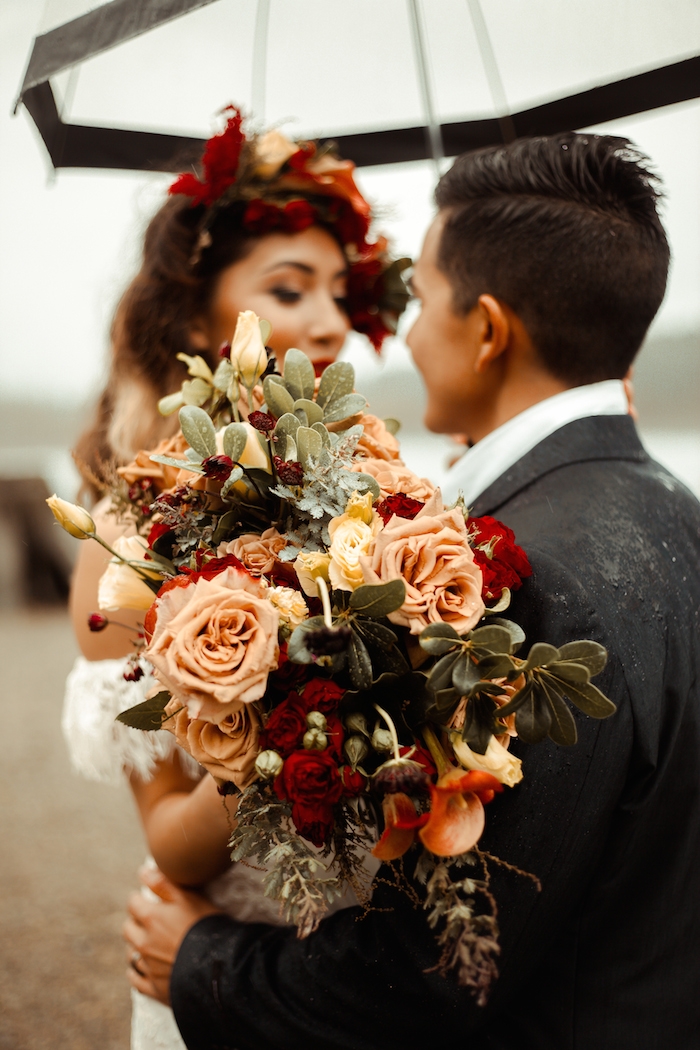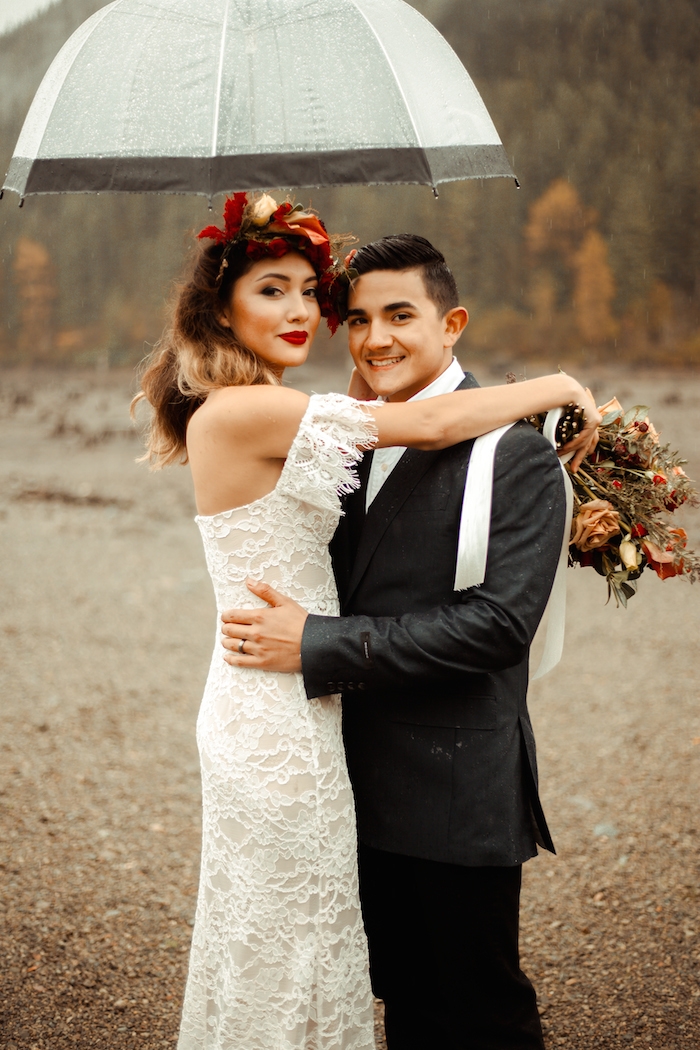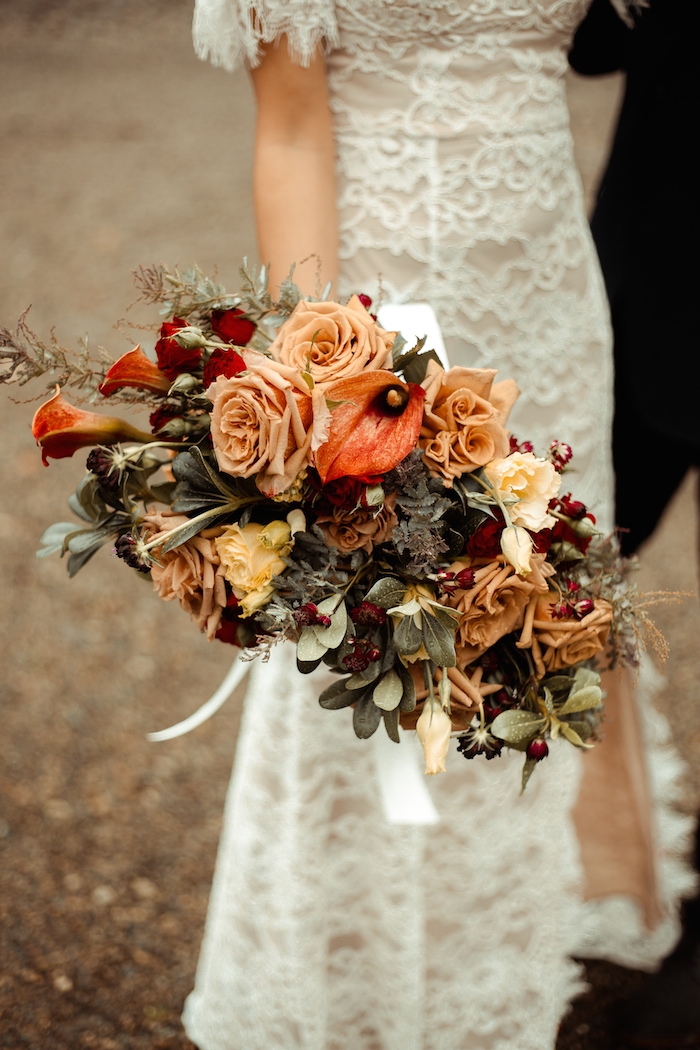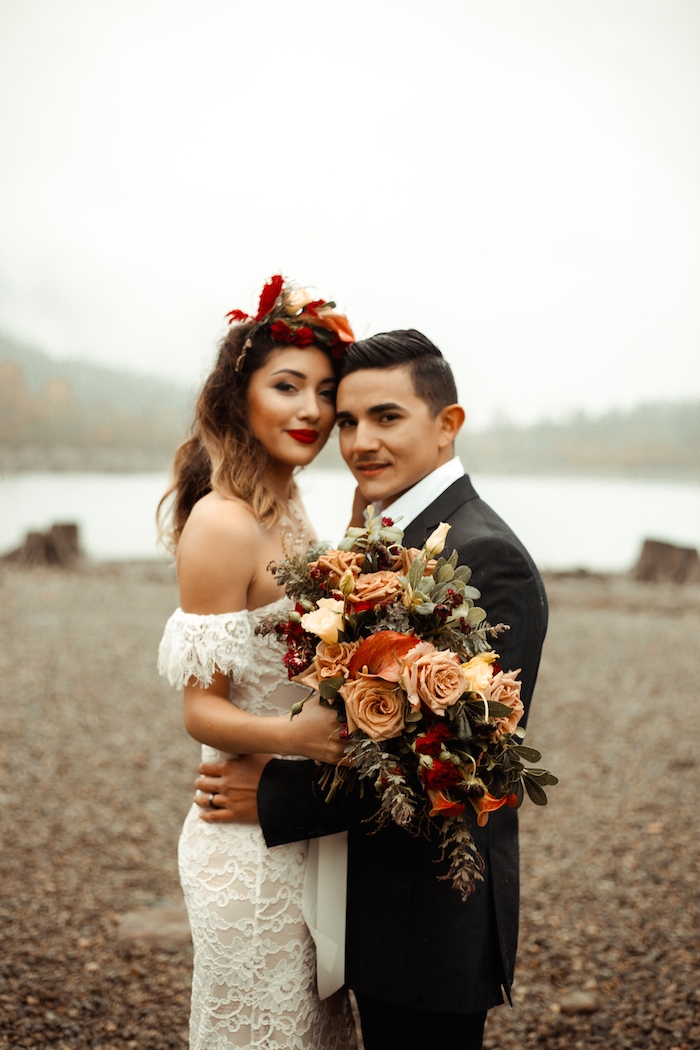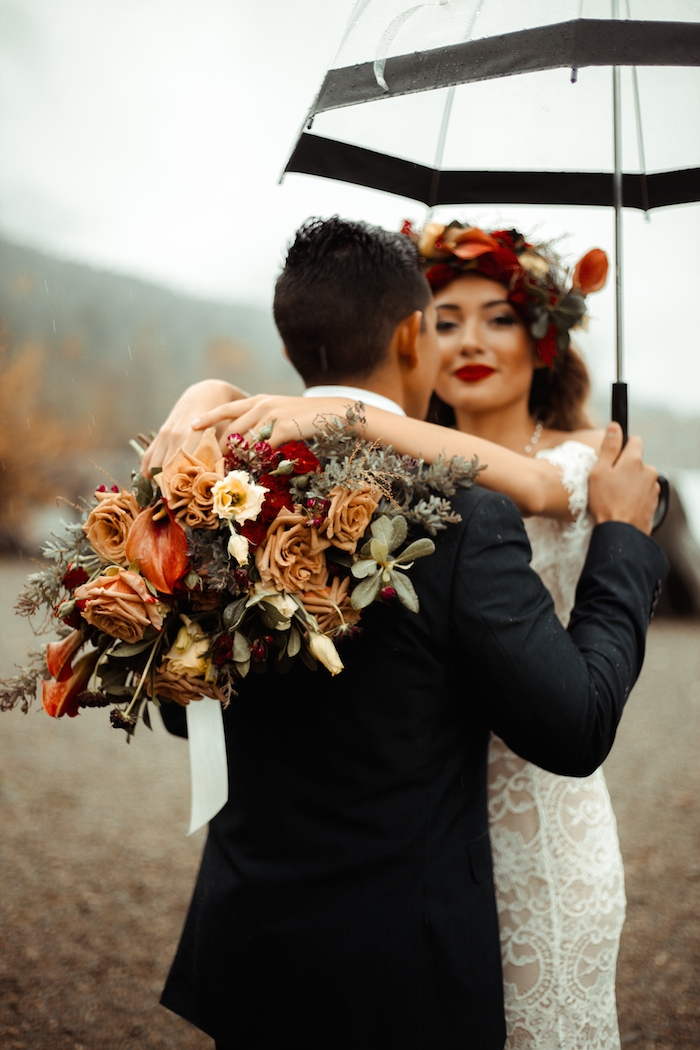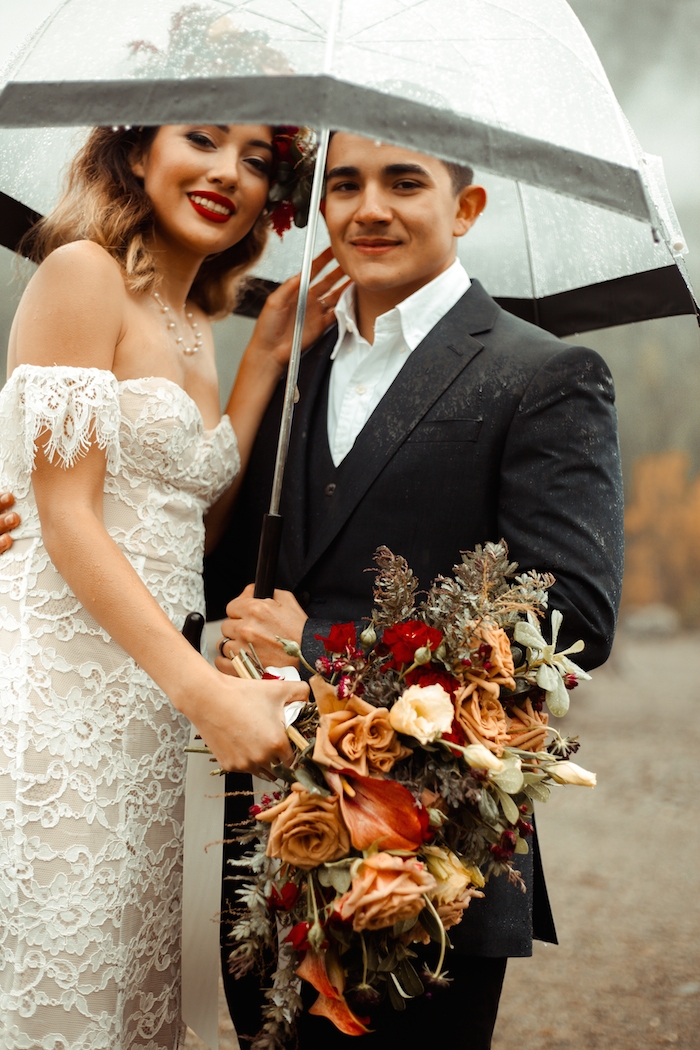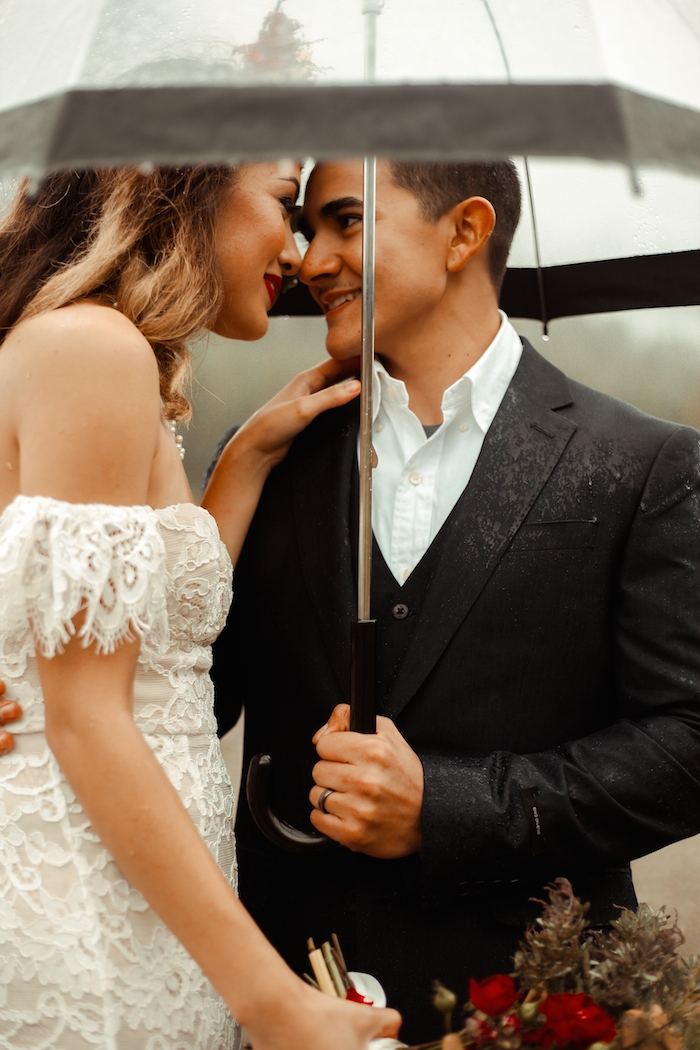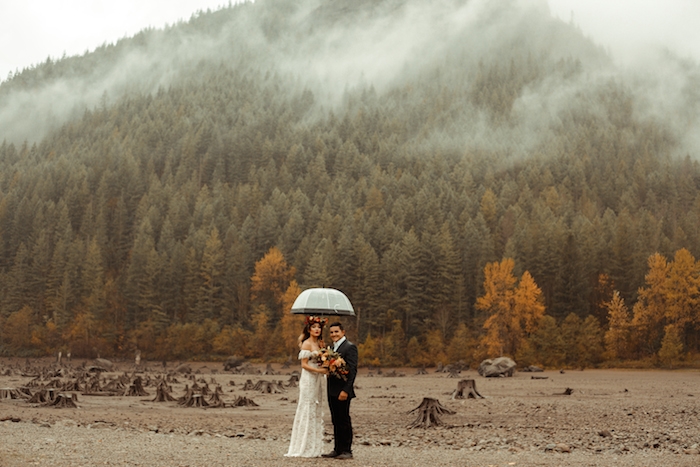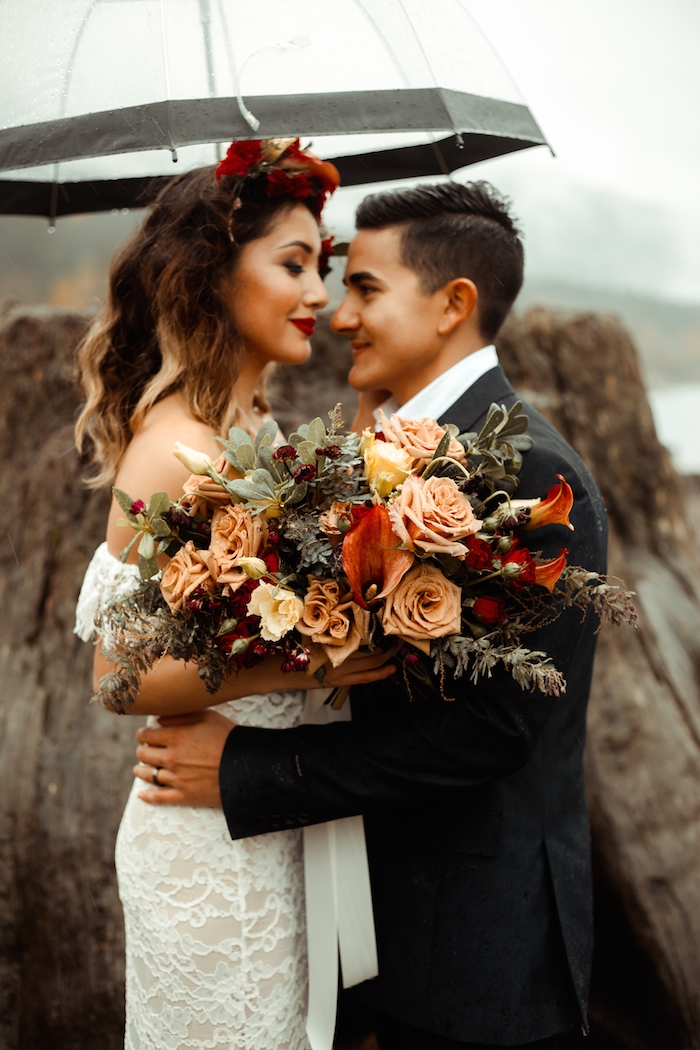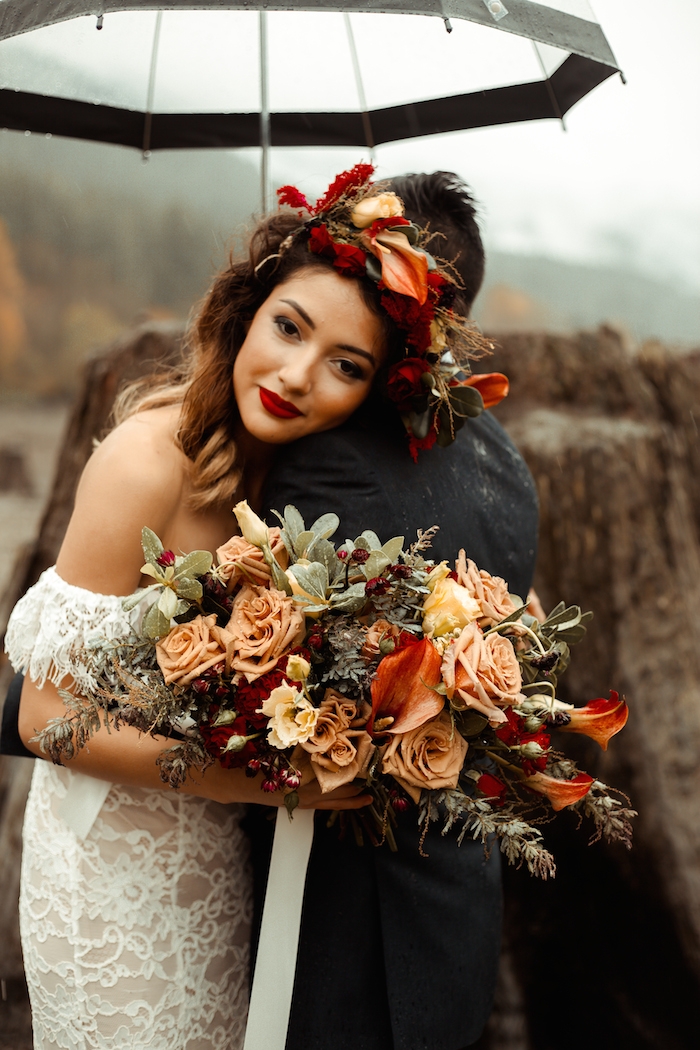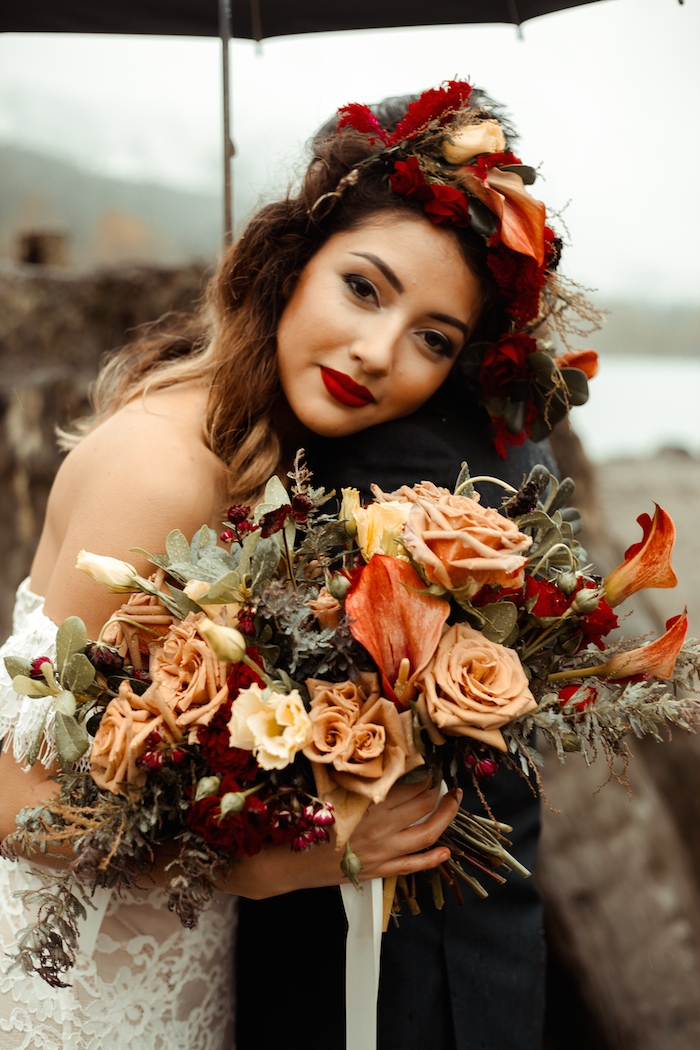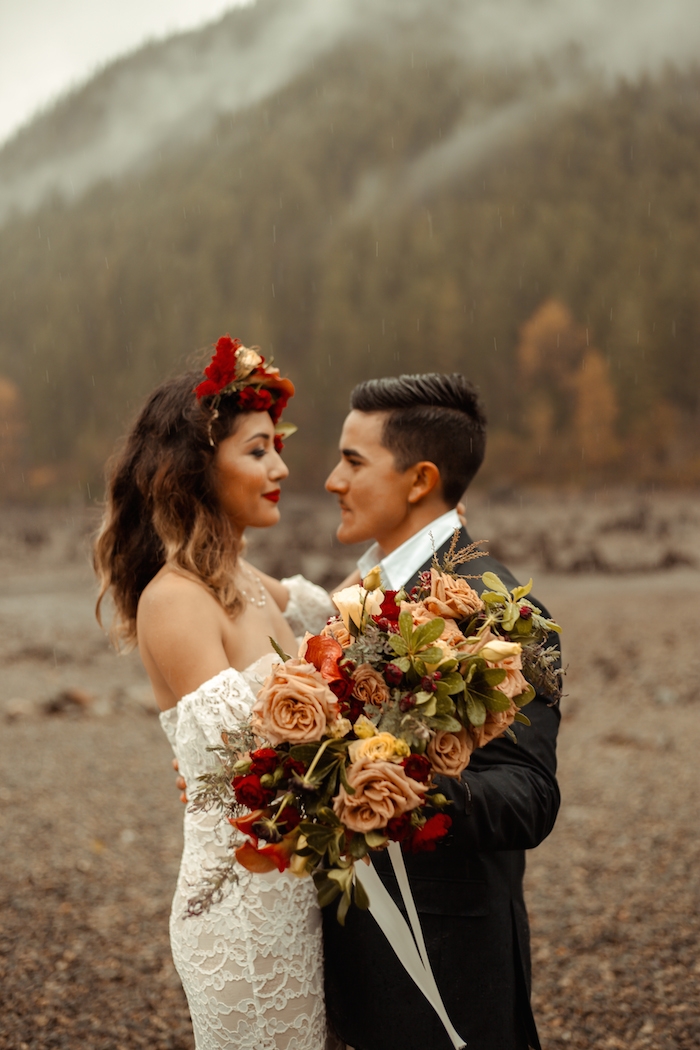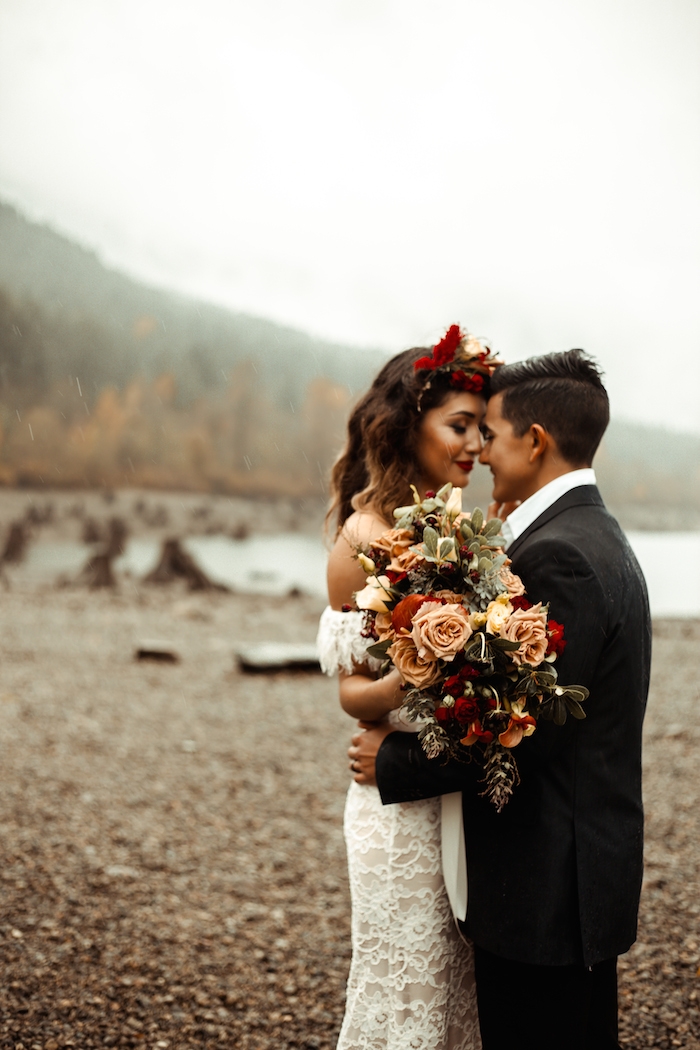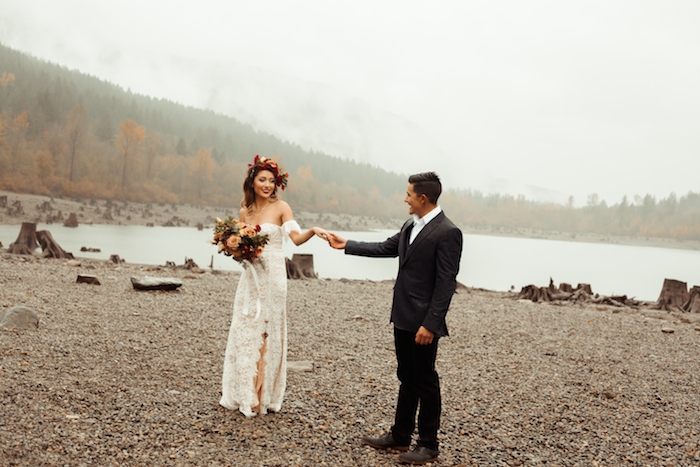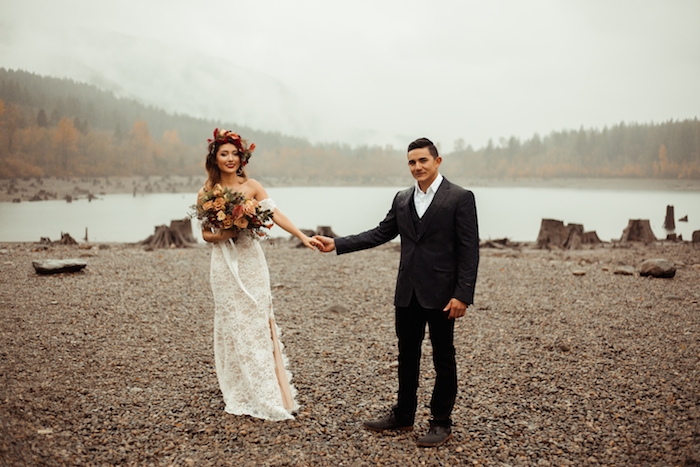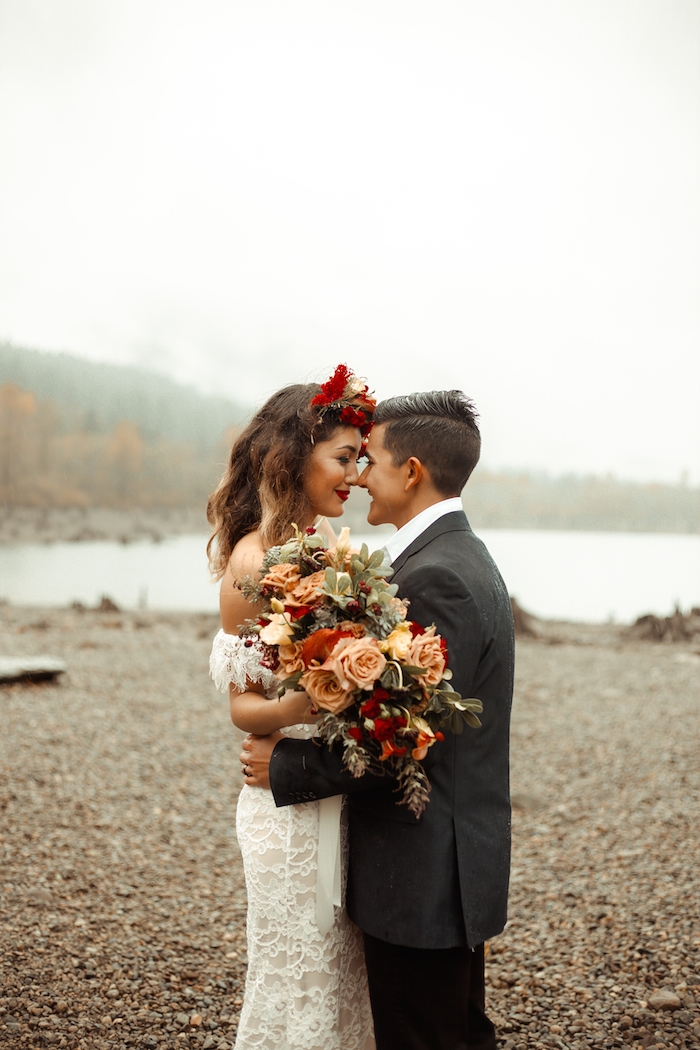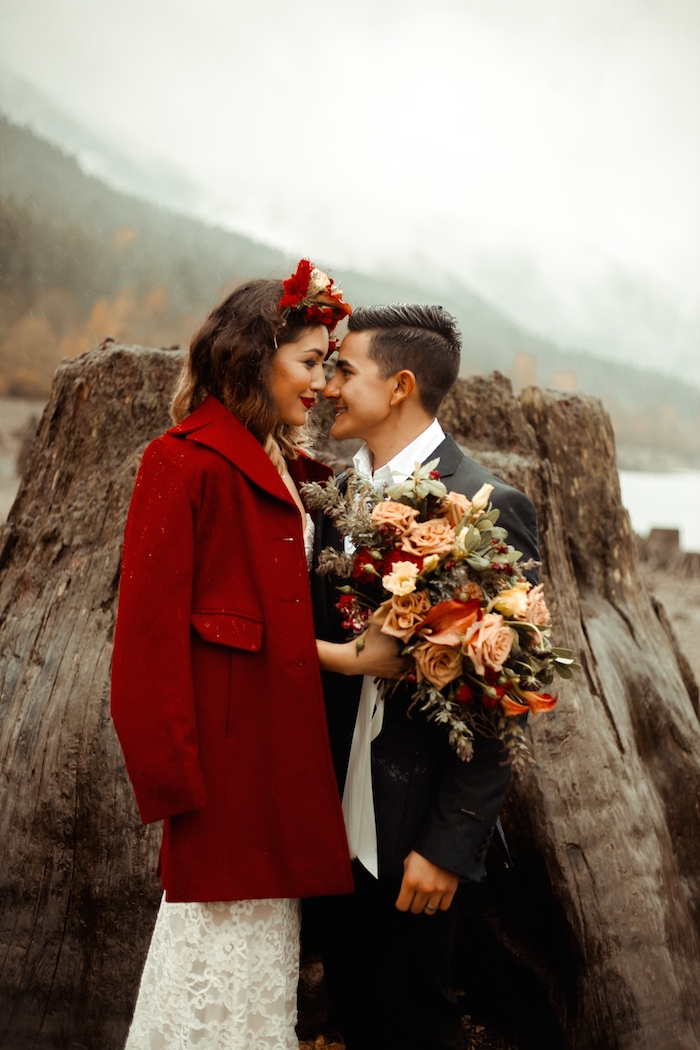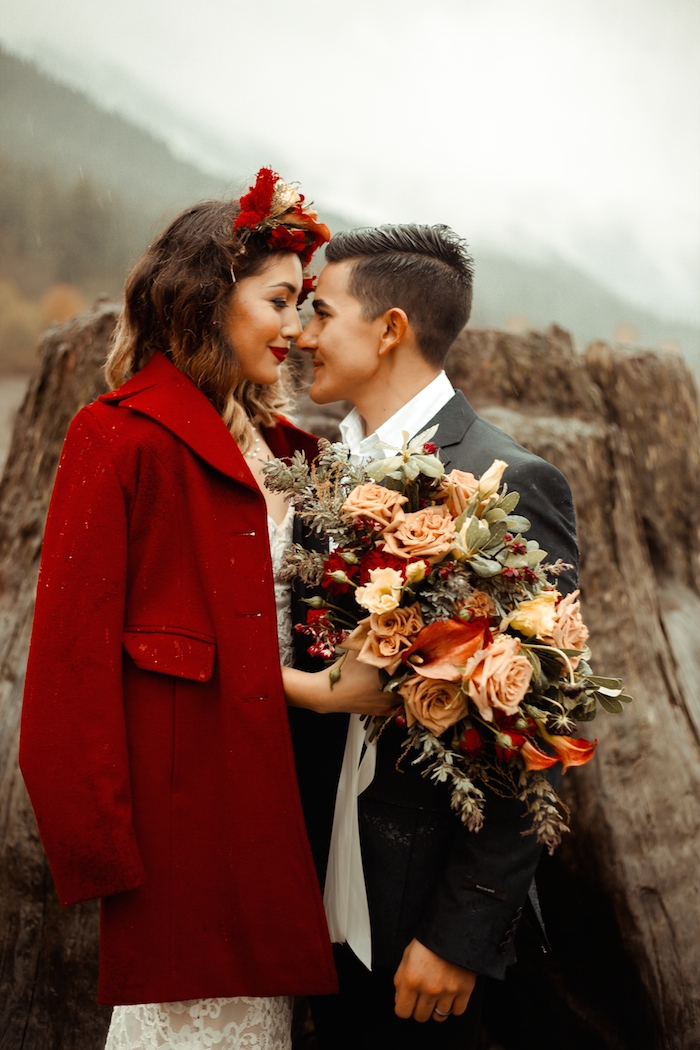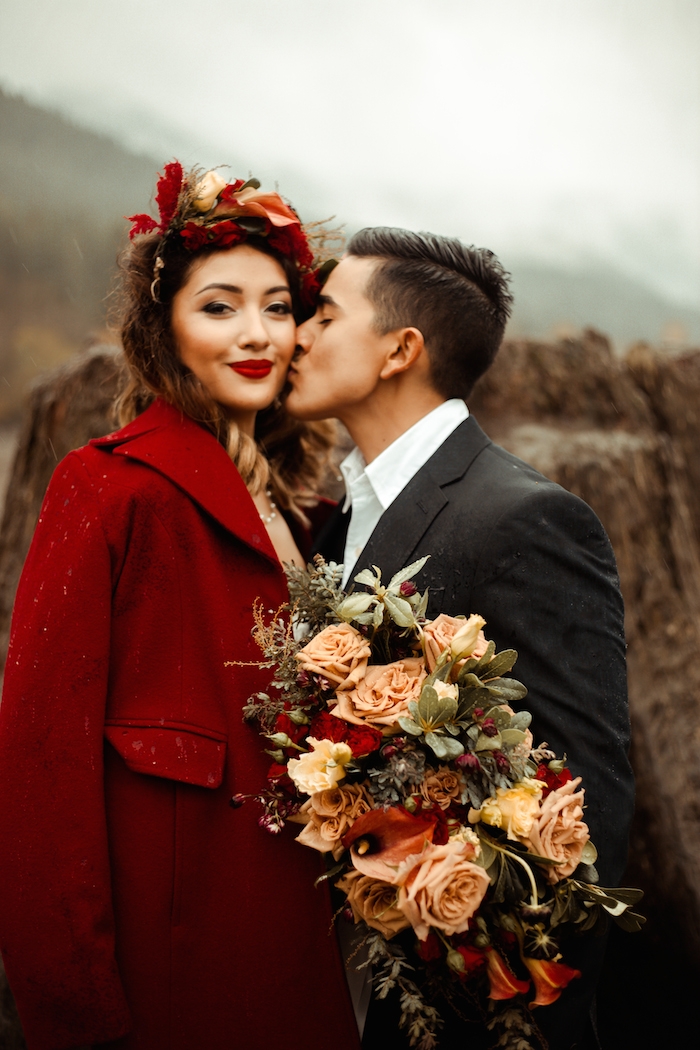 Vendors:
Photography, Directing and Styling: Aruba Baig
Florals: Tiffany Hachett
Makeup: Hailey Opacich
Dress: Tobi
Models: Jacqueline V & Zachary T