Downton Abbey may be over, but our love of the romantic styles of the 1920s certainly isn't!
Looking to capture the effortless elegance and dazzling glamour of styles of the 1920s-1940s? Enter Nataya's vintage-inspired dress collection. Whether you're a bride looking for an elegant dress for your garden wedding, or a mother-of-the-bride looking to make an entrance, Nataya's vintage-inspired dresses, available at Wardrobe Shop, are a must-see. Delicate embroidery, lace fringing and layers of tulle; the level of detail on each dress is mesmerizing. 
We can totally picture Lady Mary Crawley descending a grand staircase in the Downton Abby Tea Party dress. This would be a perfect mother-of-the-bride dress!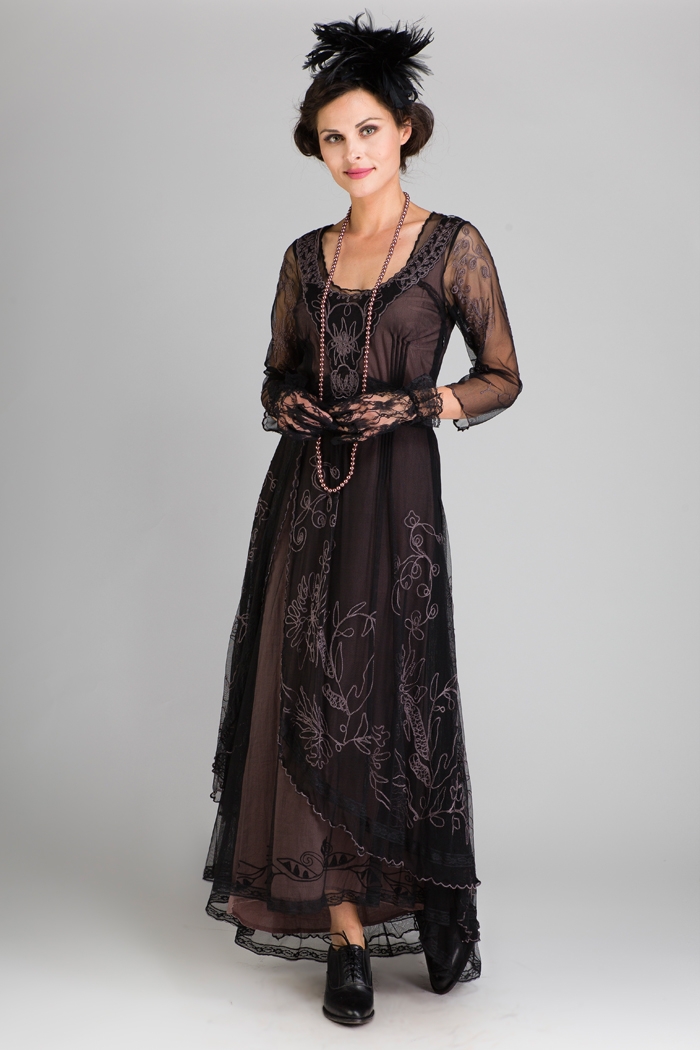 Brides, if you are looking to capture the vintage elegance of the roaring twenties on your wedding day, we recommend the Great Gatsby dress in ivory chiffon. The gown is flattering to any body type; the corset back lets you adjust the fit without requiring a tailor.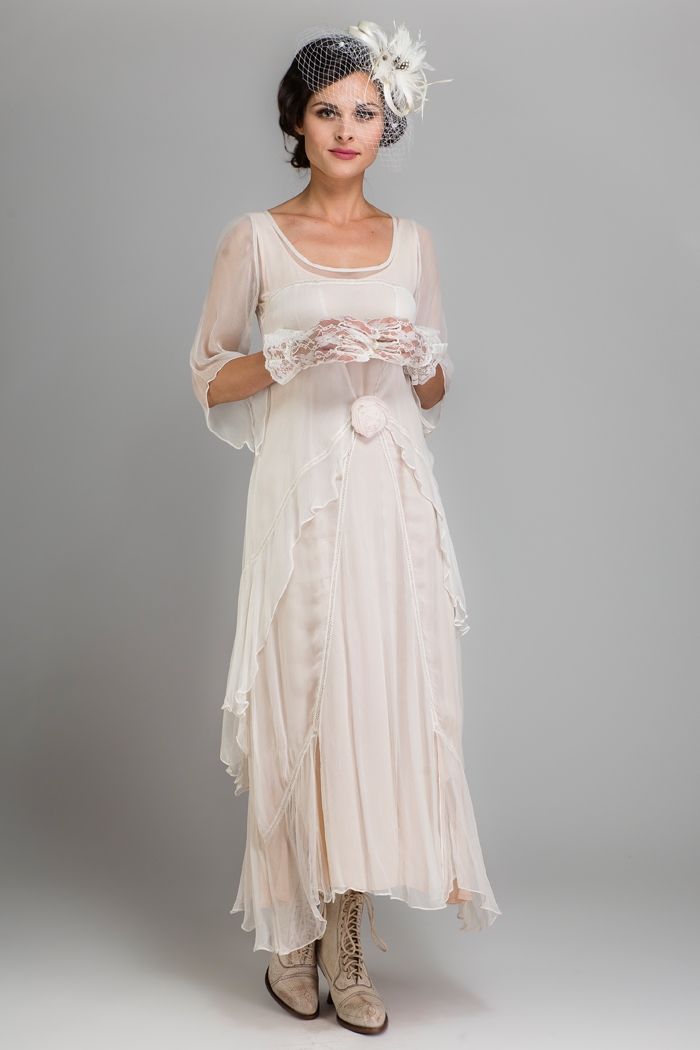 The Titanic dress is one of our faves from Nataya's dress collection. We love the refined, classic style.
One reviewer shares:
"… The dress is gorgeous. I love the detailed lace. It is elegant, understated and perfect for the occasion. I am so thankful to have found Nataya's line of Titanic style dresses. I wanted a vintage style dress and found the perfect one!! And, to top it off, it is super comfortable!"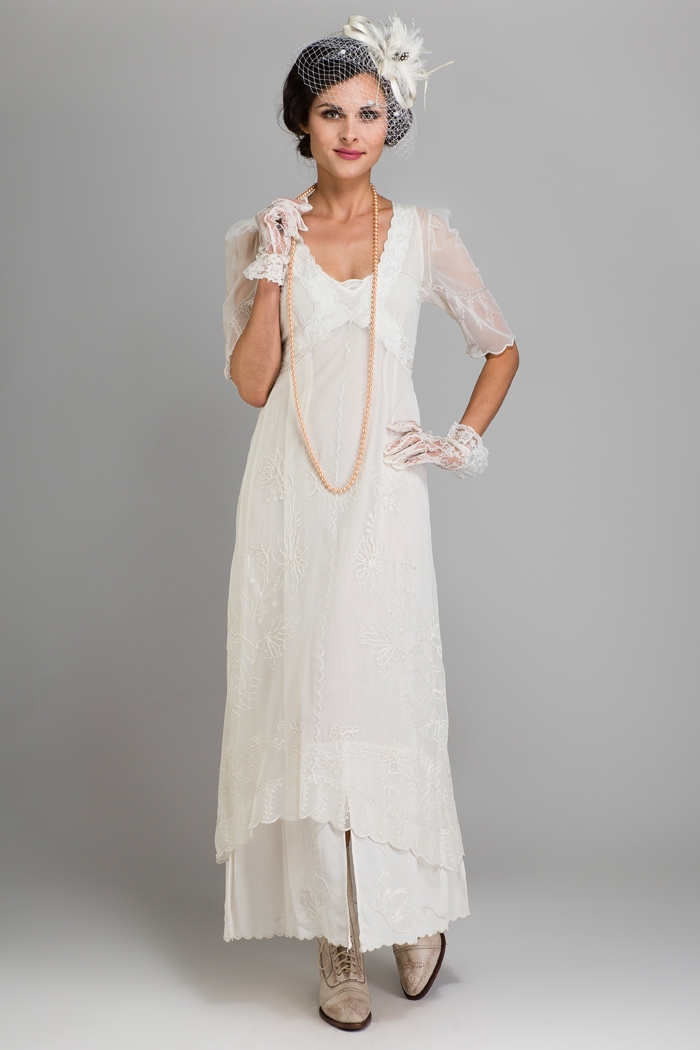 The lovely Titanic dress in sage is the perfect mother-of-the-bride dress.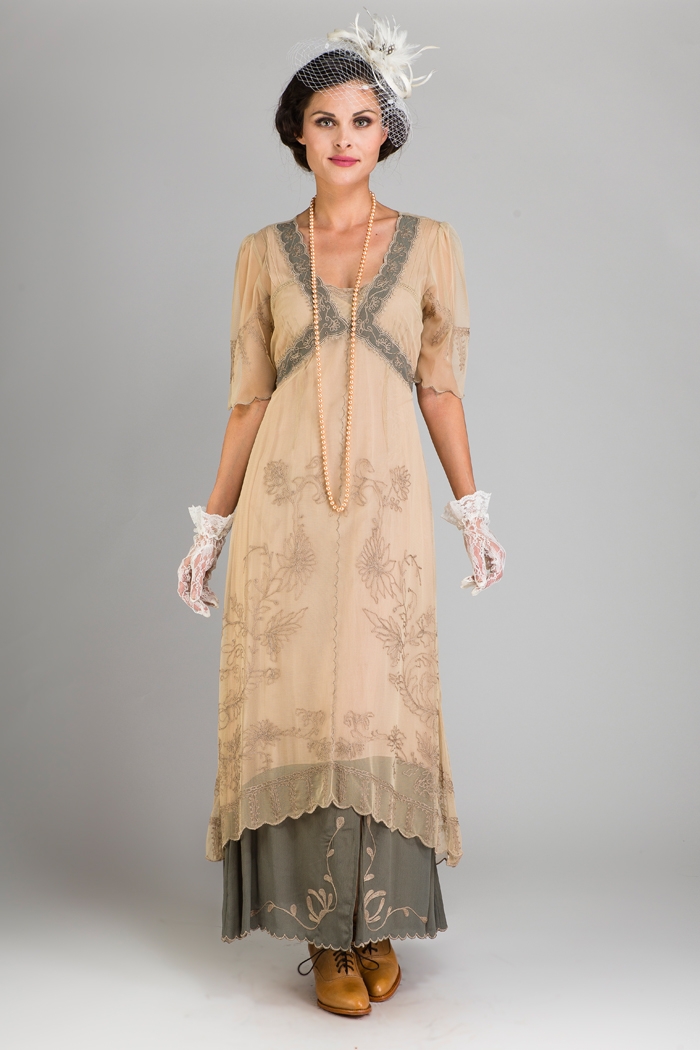 Opt for a timeless, feminine look with this Azure gown featuring soft blue tulle and delicate embroidery.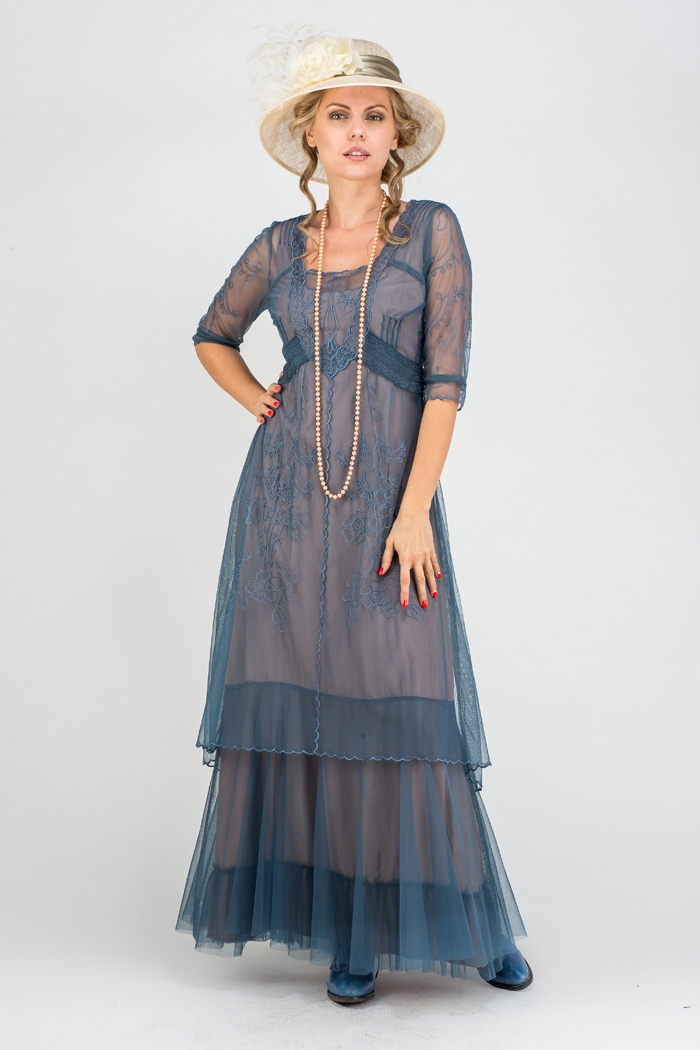 One you've chosen your dress from Nataya, complete the look with a pair of lace gloves, a beaded headpiece and a pair of Mary Jane pumps from Wardrobe Shop.
*Sponsored post.