You've planned the perfect proposal; maybe you're taking her to her favorite restaurant, or popping the question on a tropical vacation. But there's one detail that you've probably left out: the ring box. While a lovely ring and your everlasting devotion are  the most important part of a proposal, a special ring box is the cherry on top!
These eight heirloom-quality ring boxes from Etsy will keep the ring protected, and become treasured reminders of a huge relationship milestone.
This clam ring box from Waen  isn't just cute; it has a beautiful meaning! The seller shares: "According to the legend Aphrodite, the Greek goddess of love and beauty, was born from sea foam and married to Poseidon, the God of Sea, who gave her a big seashell as a gift representing their love for each other." Isn't that just the most romantic thing ever?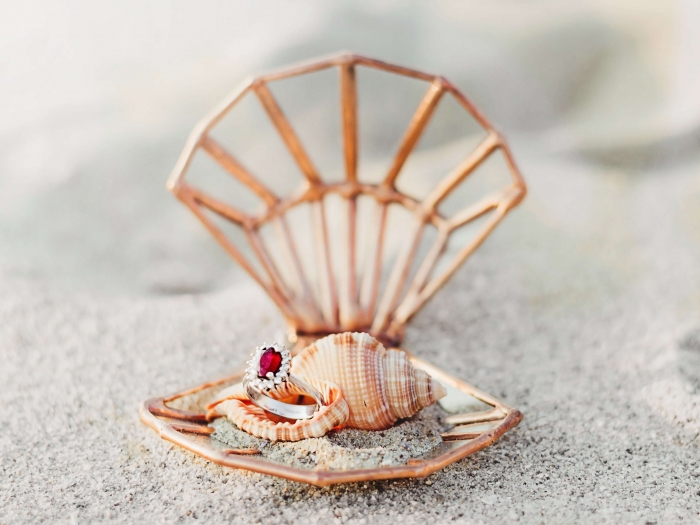 This wooden ring box from MUUJEE  can be engraved with a custom message/quote. Keep it simple with "will you marry me?" or make it extra-special with a quote from a fave movie or book. ("After all this time? Always.").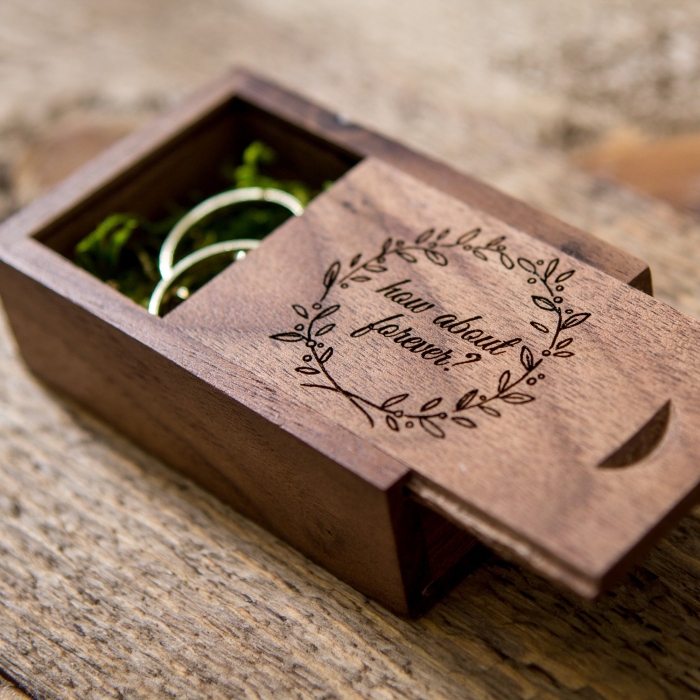 Proposing to a nature-lover? This personalized oak ring box from OKTIEofficial wood be perfect!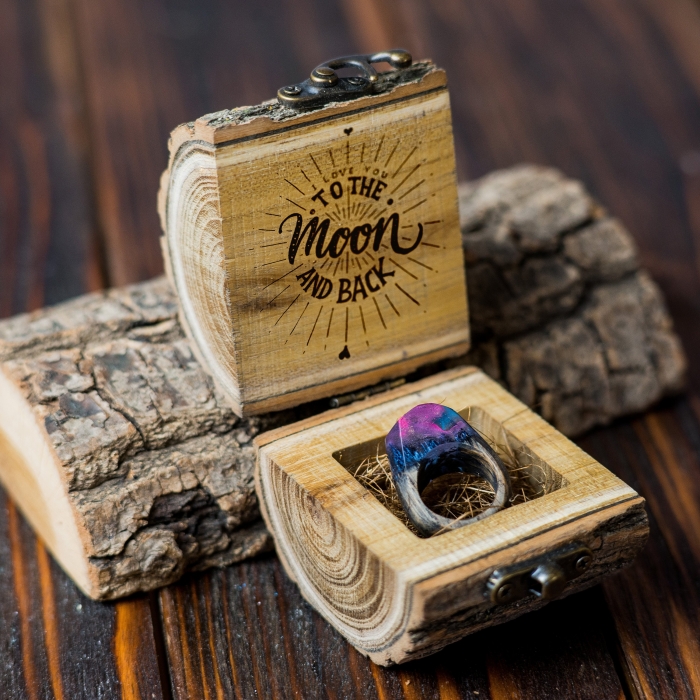 We're swooning over this fabulous mountain ring box from TheNorthernForest.
It has stellar reviews: "SHE SAID YES!! The quality of this artisans work is absolutely unparalleled. The box was beautifully crafted, our ring fit snugly, and the box stayed closed on its magnets. We have a close affinity with the mountains in our region, when I showed her that they formed mountains she started happy crying again."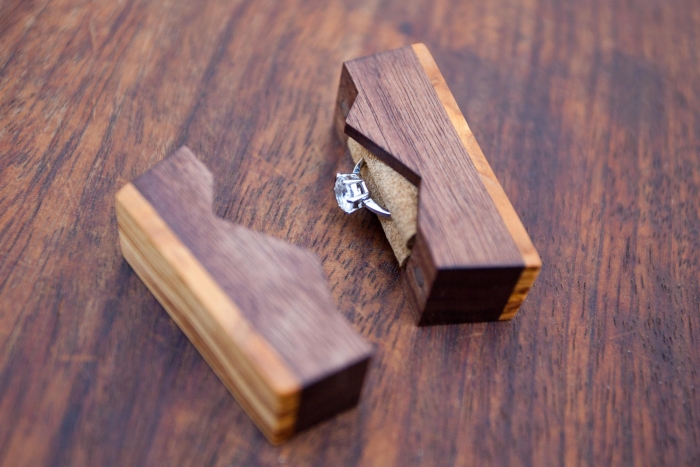 Highlight her gorgeous engagement ring with this elegant velvet ring box from VoeuDuCoeur.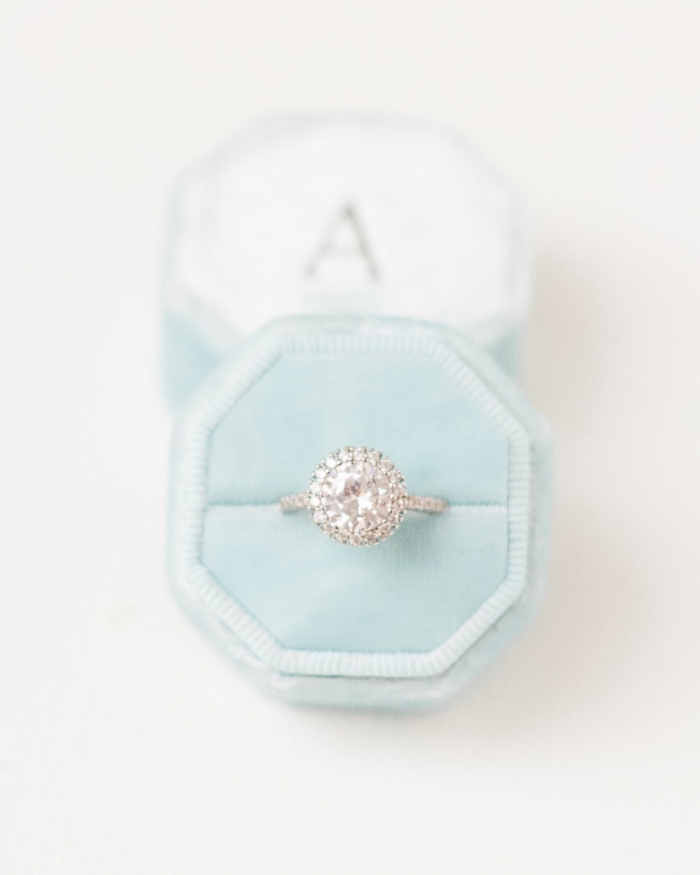 This gem from Woodstorming is definitely worth the splurge! Click here to see how it opens.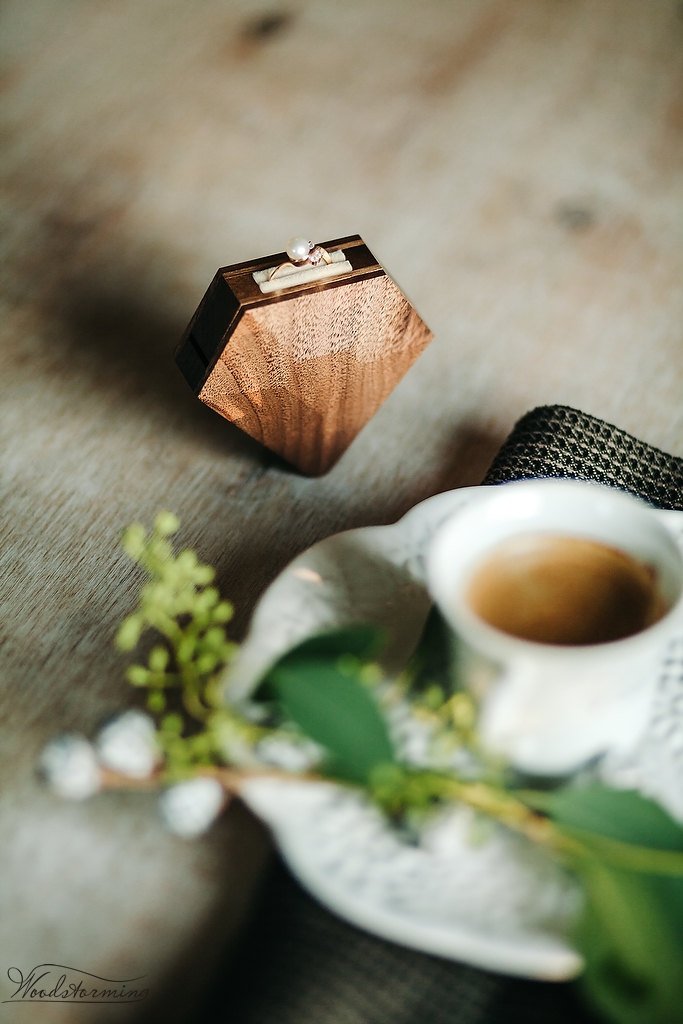 Easily conceal the ring until the right moment with this minimalist ring box from WoodsburyRingCases. 
One reviewer shares: "I've gotten more compliments on this box than I have on the actual engagement ring I got (which was also very nice). It was so convenient to have a thinner box to hold the ring as it fits nicely in your front pocket as opposed to a bulkier box. The way the ring rotates as you open up the box has a wonderful effect."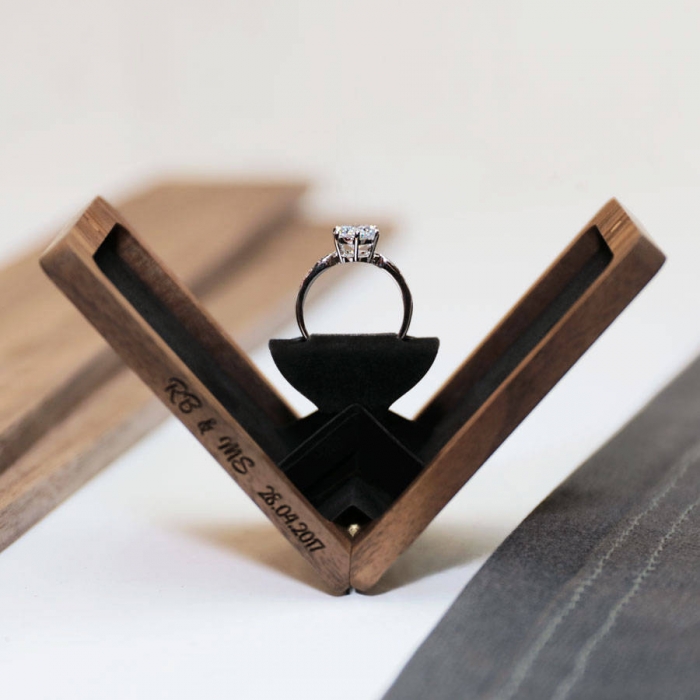 If you're having a photographer capture the proposal, you'll definitely want to opt for this stunning geometric ring box from Waen.
Stellar review: "This item really made the ring I bought stand out and my new fiancé really loved it we got some fabulous photos of the ring in the white sand and the copper made the gold stand out even more :)"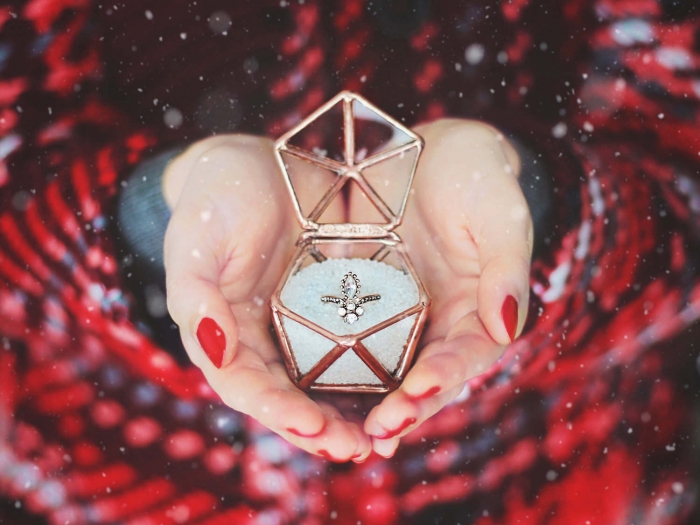 *This post contains Etsy affiliate links.