We couldn't be happier to share our first intimate wedding of 2019. Jacalyne and Andrew's quaint wedding in Ohio is oh-so romantic, and filled with cute moments.
Their photographer, Luckybird Photography, shares:
"The couple did a first look before their ceremony and the cutest thing happened! They each wrote notes to each other and wrote almost the same note (checkbox style with a will you marry me vibe). It was hilarious and really shows how perfect for each other they are."
This wonderful wedding featured lots of charming details: mismatched blanket scarves, Harry Potter details (the couple walked down the aisle to the Harry Potter theme song!) and a dreamy winter bouquet.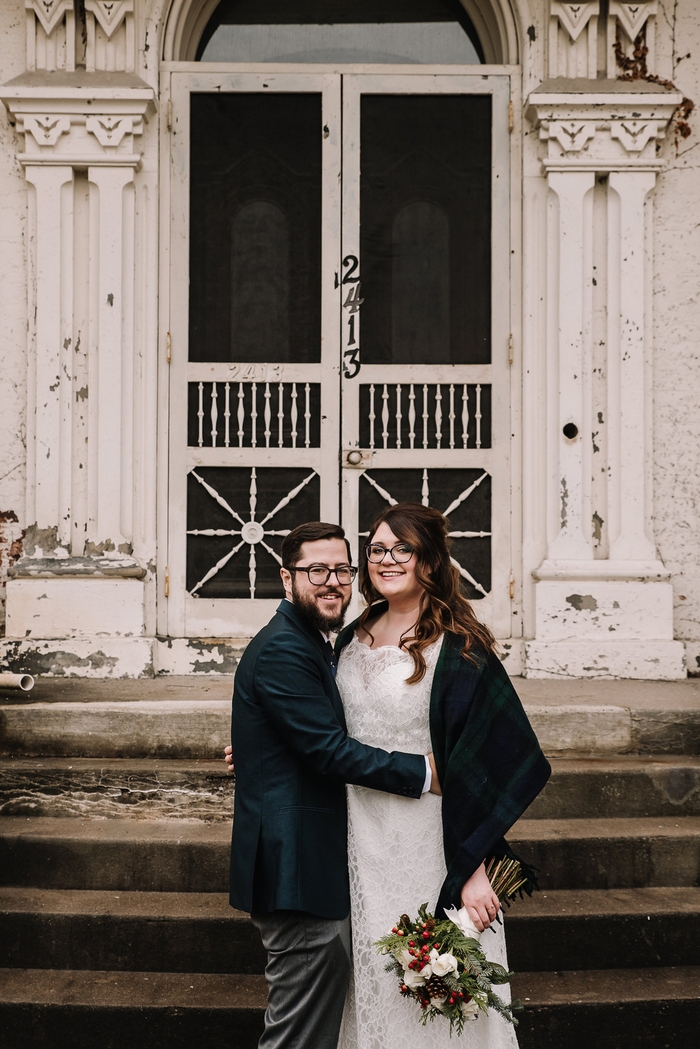 Jacalyne, 29 & Andrew, 27
Location: Toledo, OH
Wedding Date: Dec. 14, 2018
Number of Guests: 75
Wedding Cost: $10,000 (We had originally budgeted for $8,000, but there were a few things i.e. an open bar that we decided to splurge on last minute.

Wedding Ceremony Location: Collingwood Arts Center (The Gerber House Historic Mansion, Toledo OH)
Wedding Reception Location: The Blarney Event Center, Toledo OH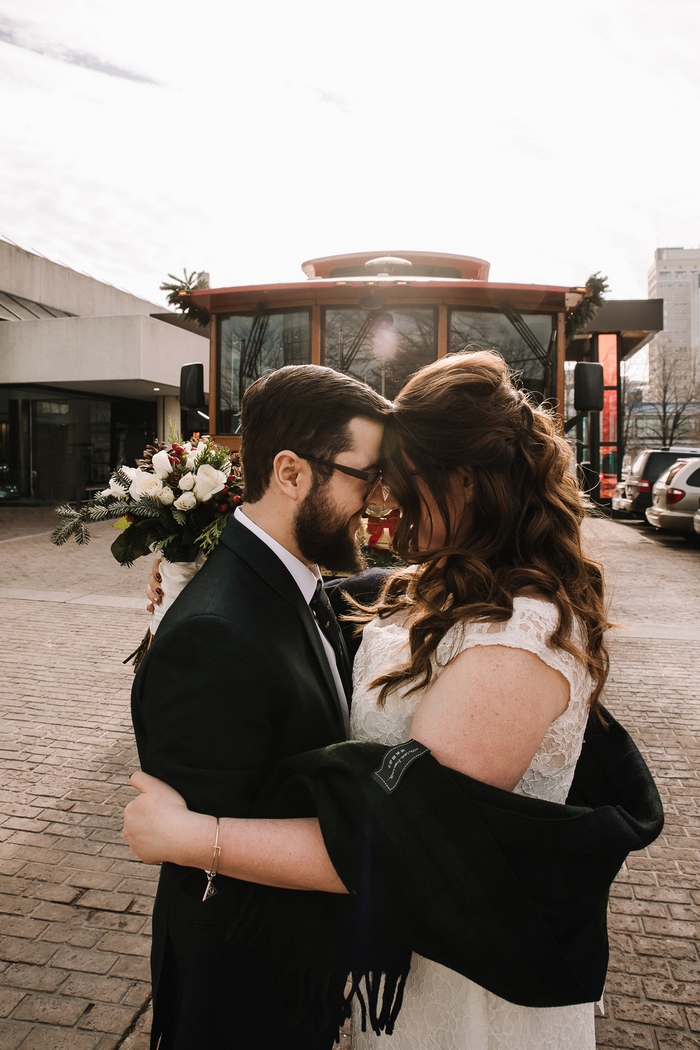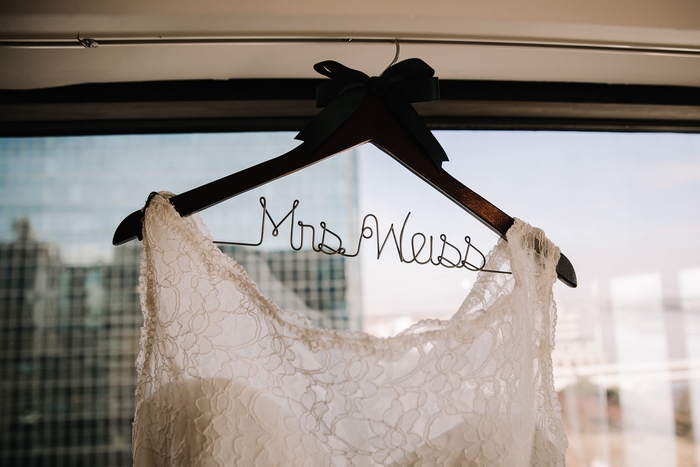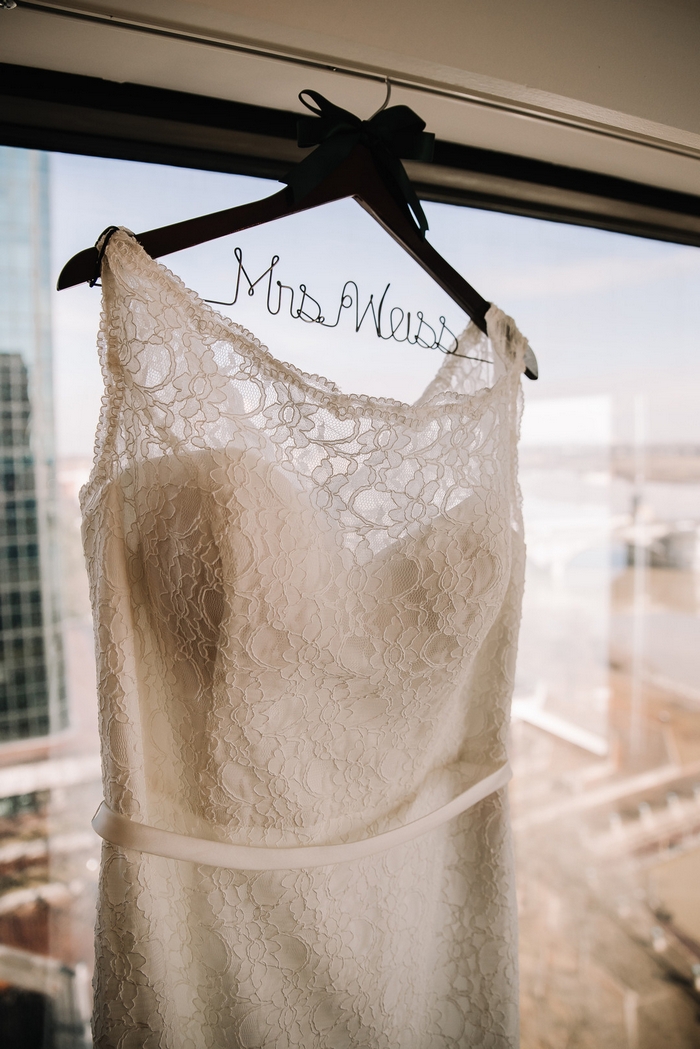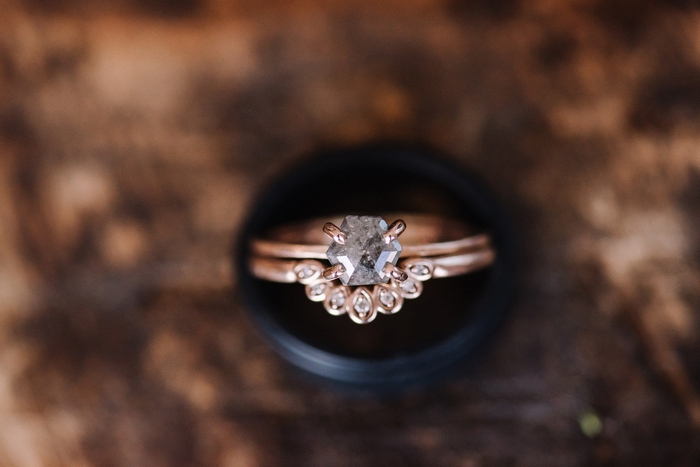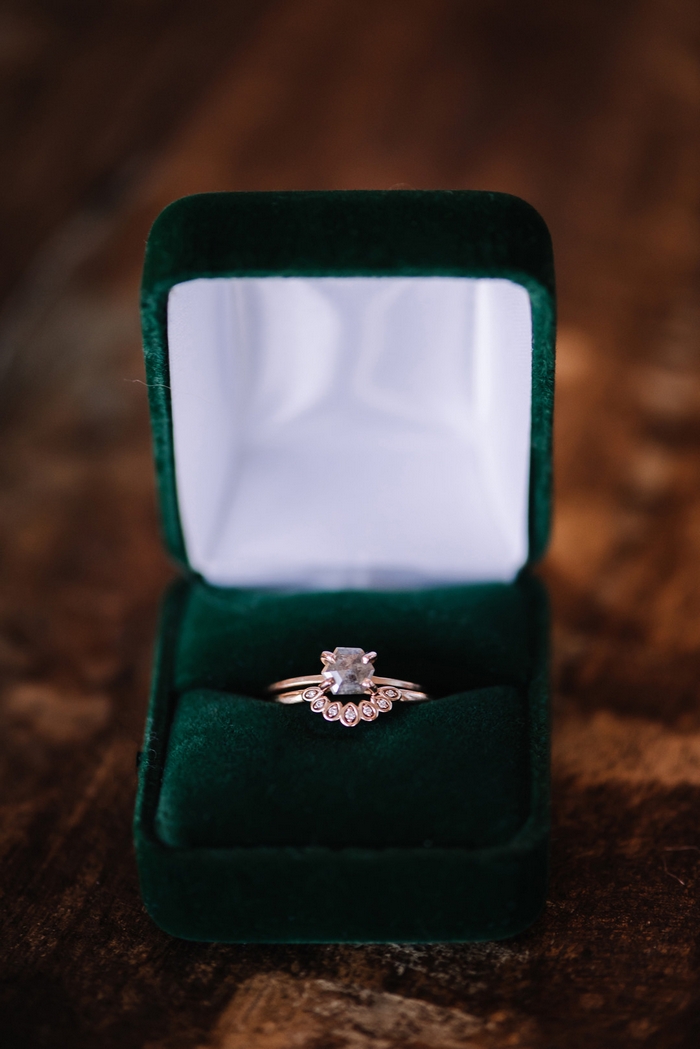 Why did you have an intimate wedding?
We wanted to celebrate our special day with our closest friends and family in a way that allowed us to enjoy their company.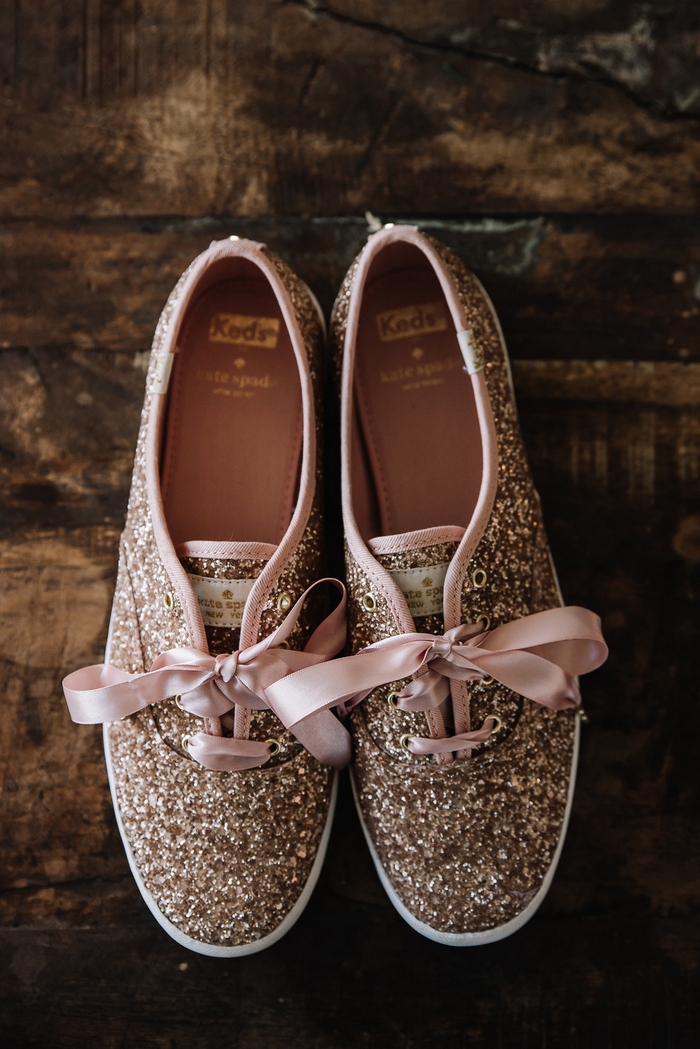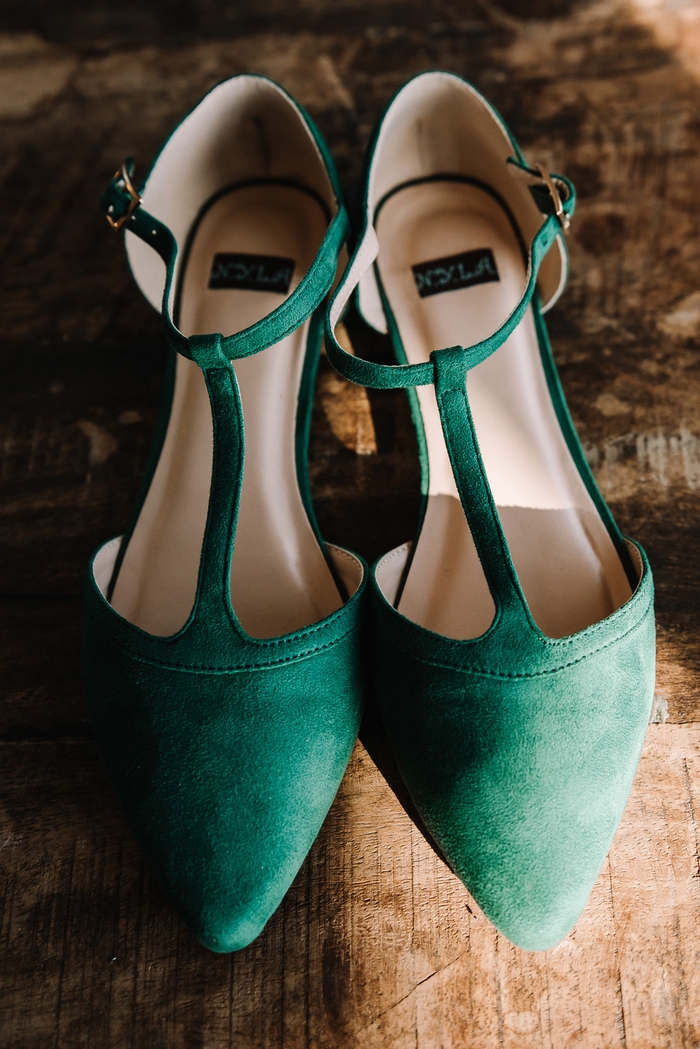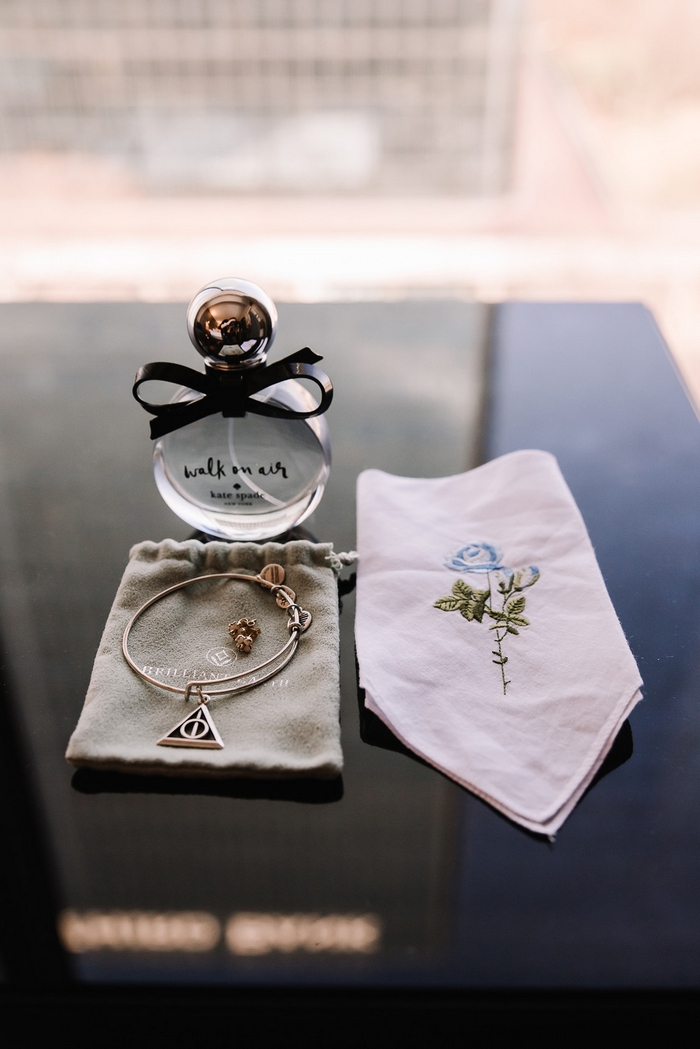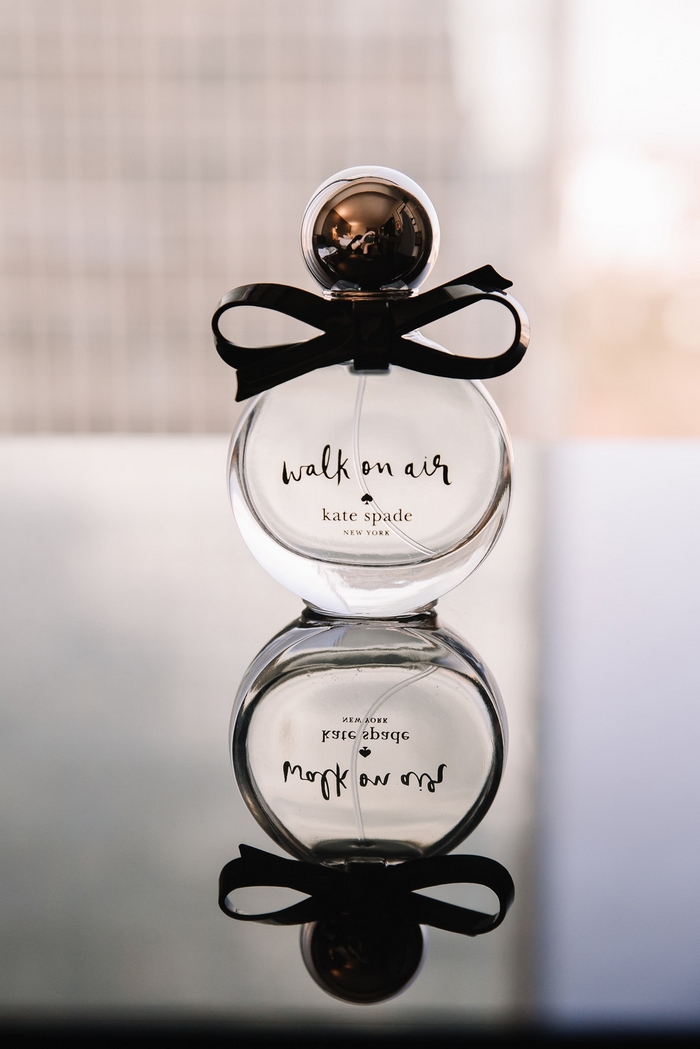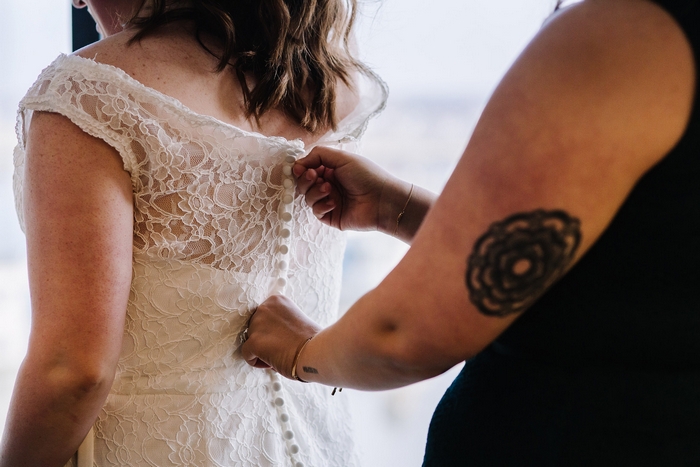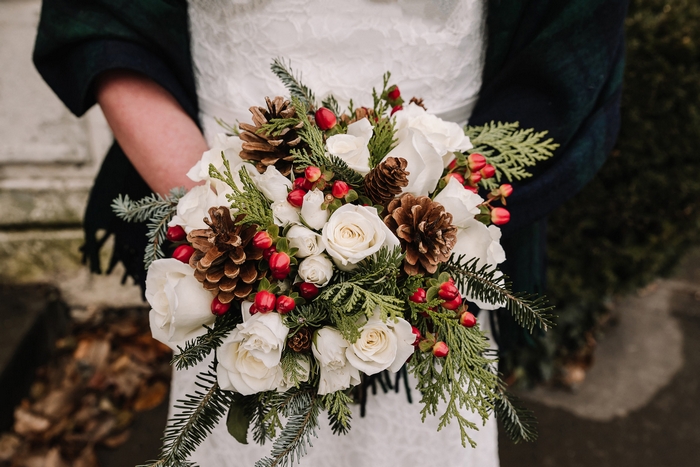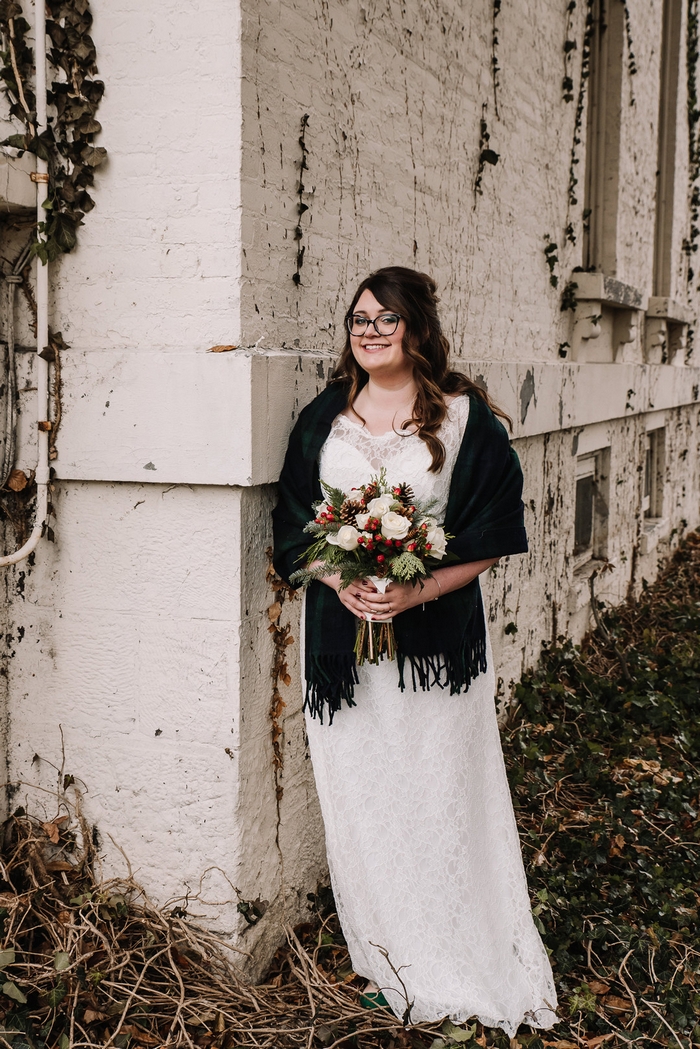 What are some the challenges that you faced planning an intimate wedding?
Figuring out who to invite and not to invite, and where to draw the limits. The groom has a blended family that lives out of state, and the bride has large extended family who live in the area. We had to find a balance between what we wanted and our families' expectations.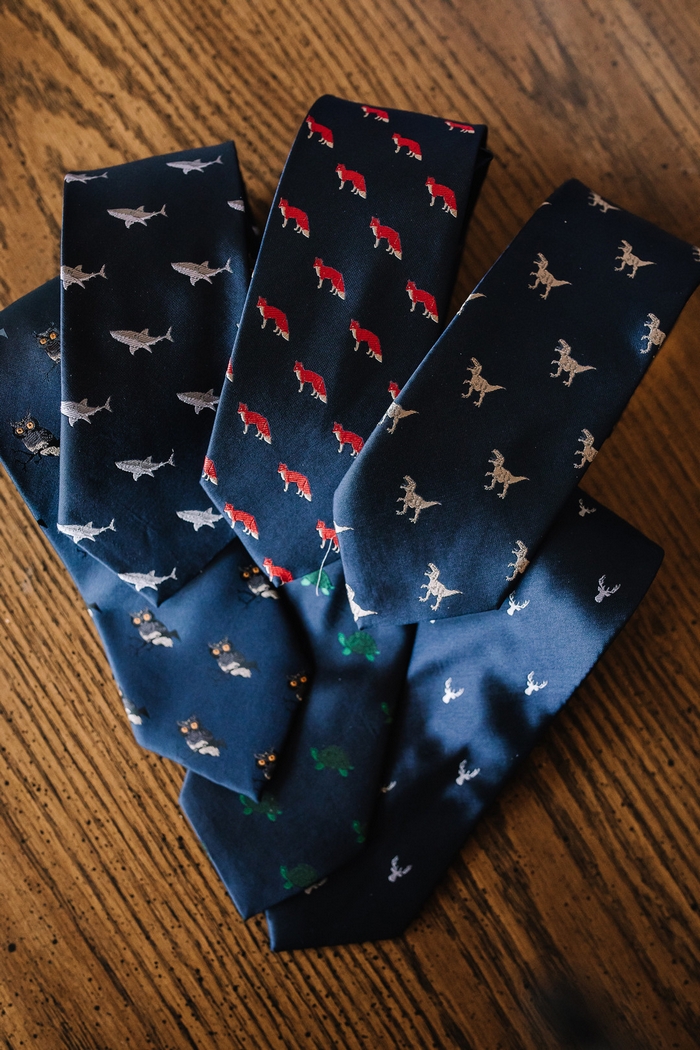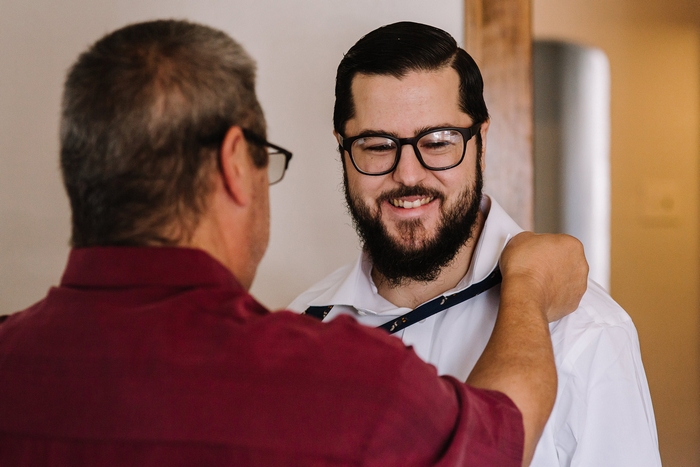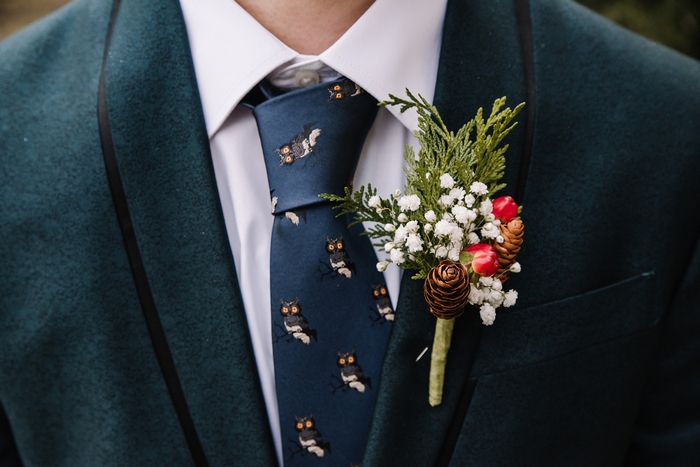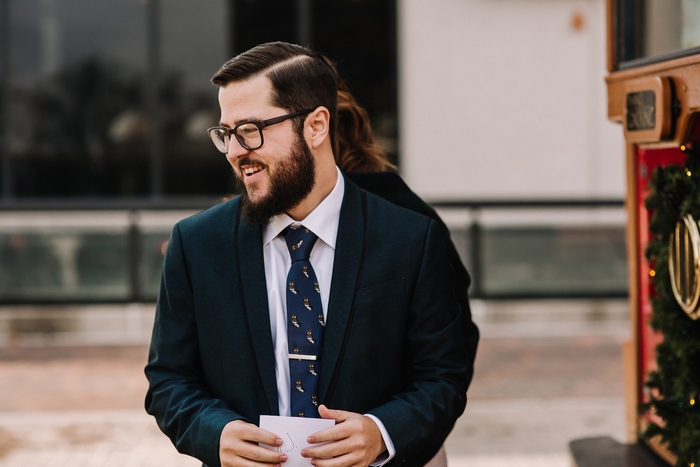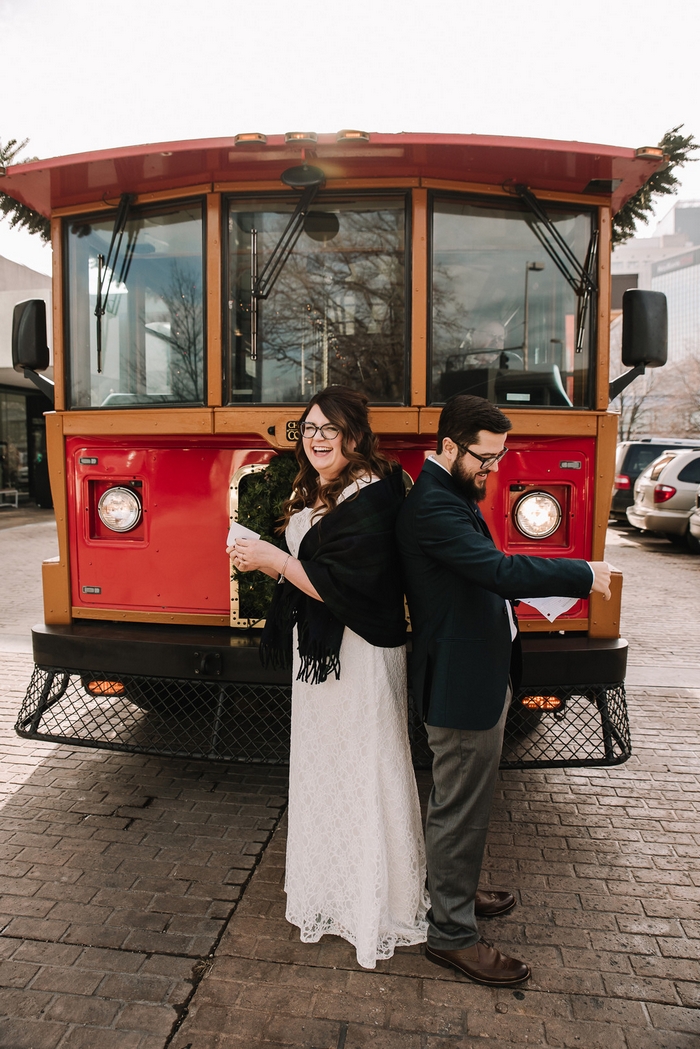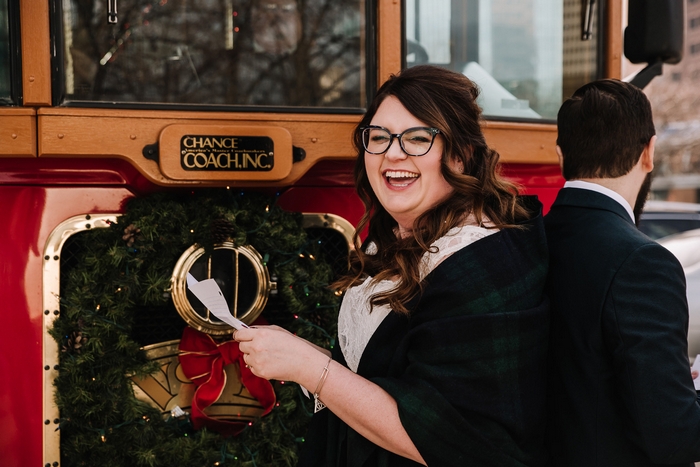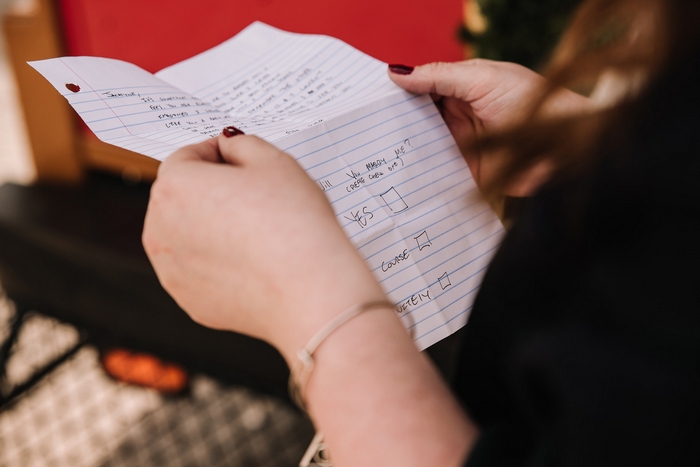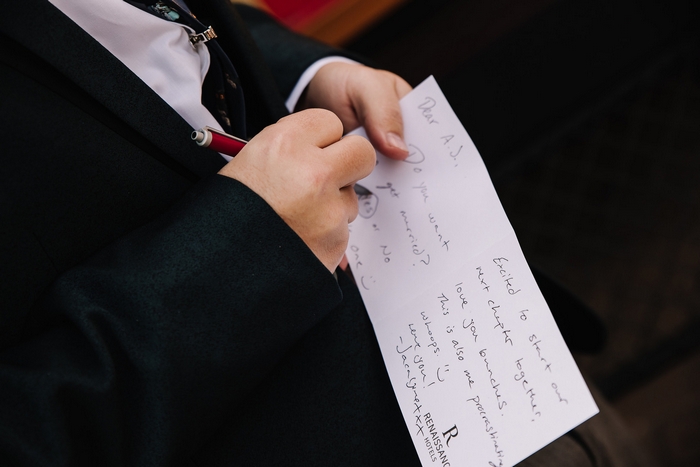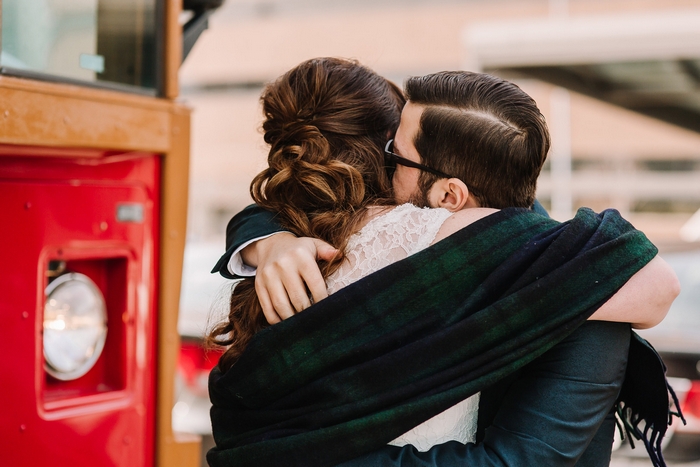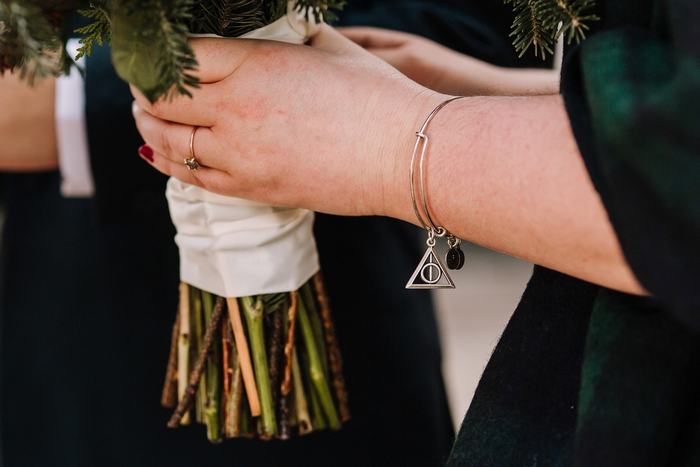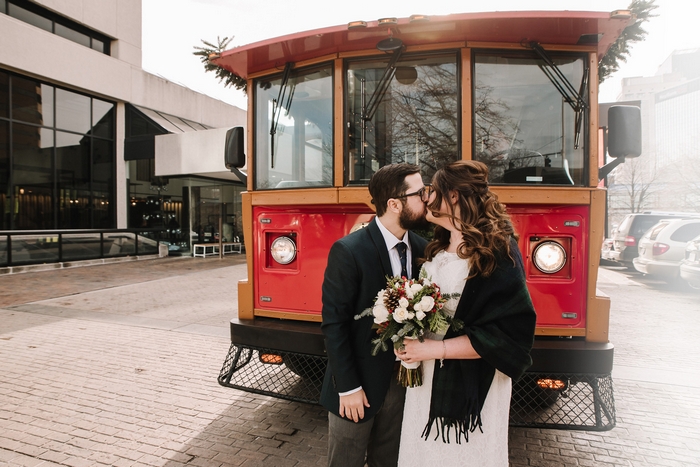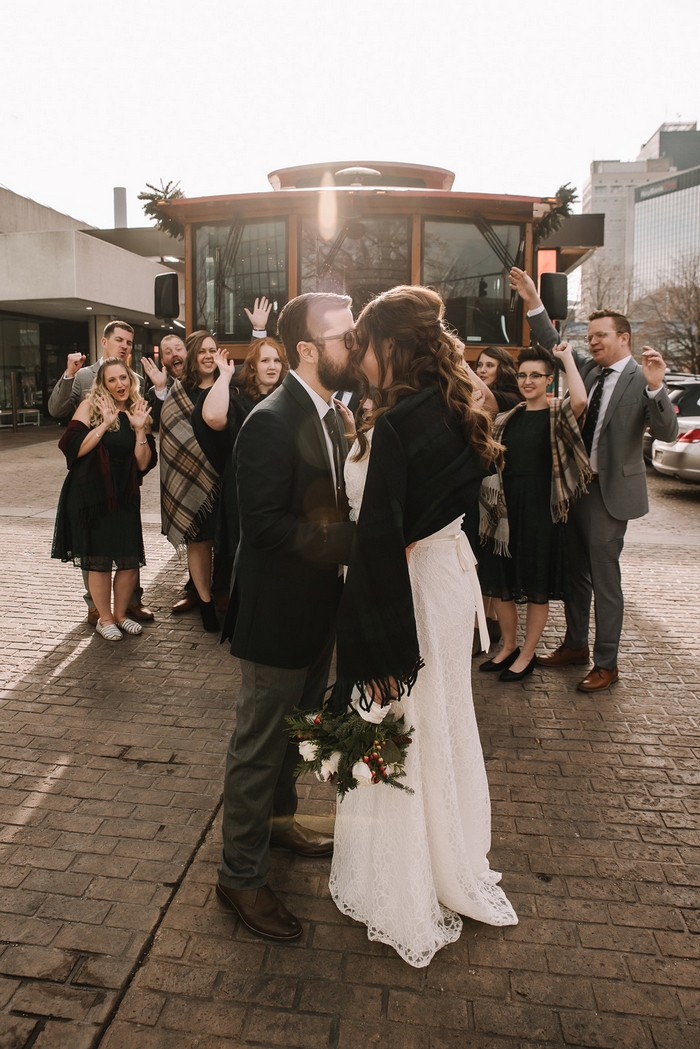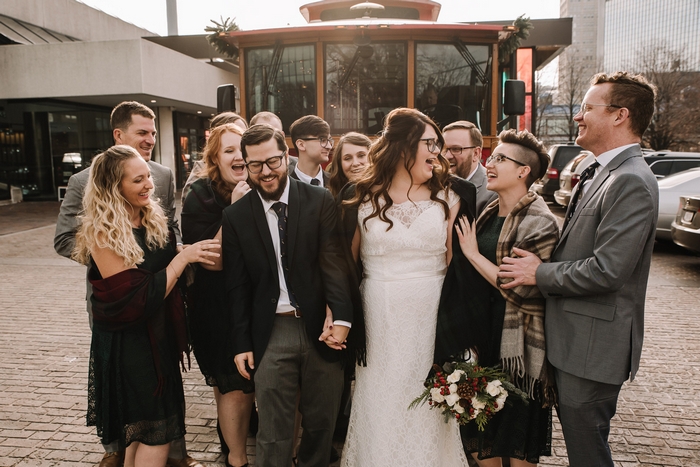 Was it difficult to pare down the guest list? 
Yes and no. It was difficult to discuss with family members their expectations of who should and shouldn't be invited. When we took a step back and looked at our vision for this day it became easier and felt more like us.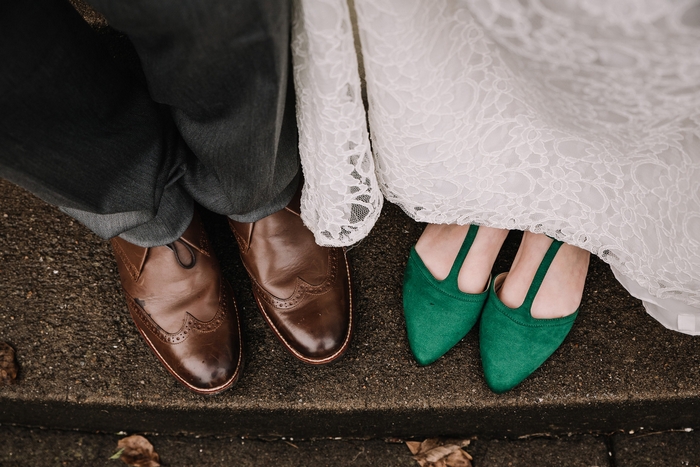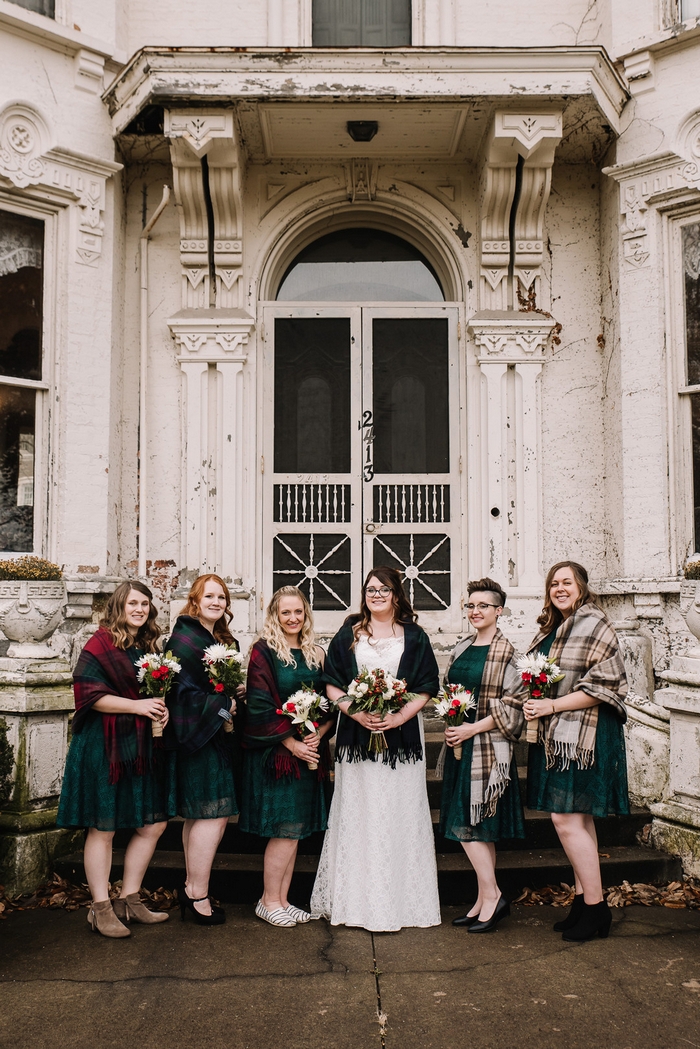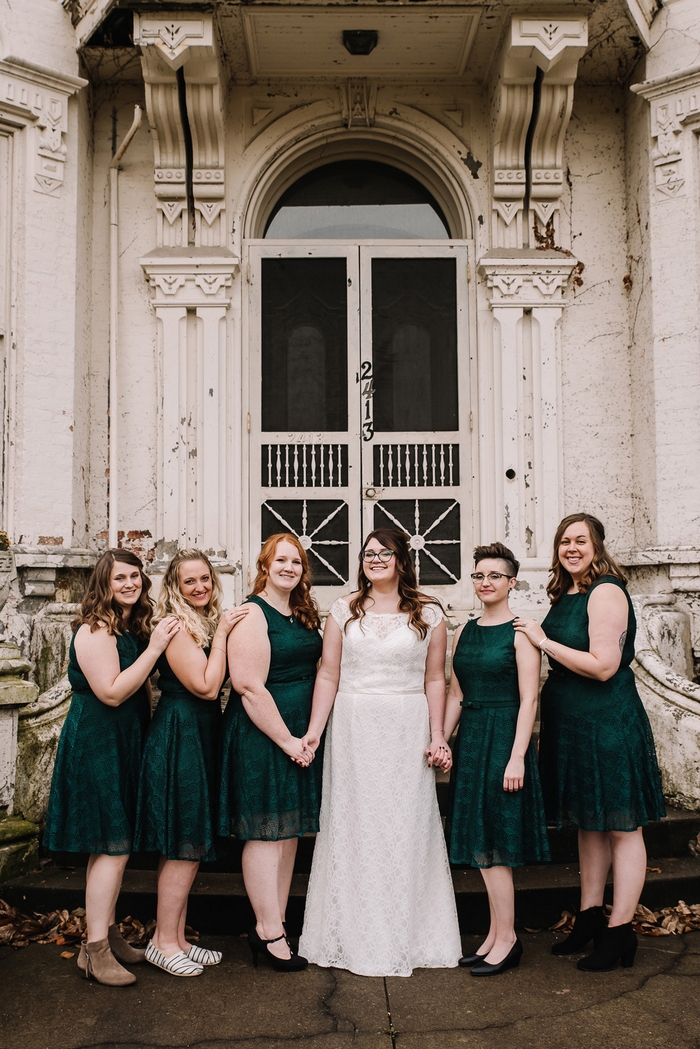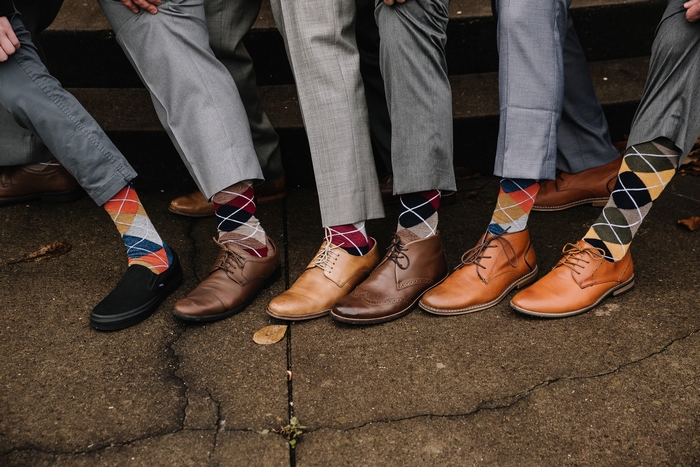 Did you have any 'issues' with the small guest list from friends and family? If so, how did you address them?
At first it was difficult to explain why we were having an intimate wedding instead of a large one, and why we were choosing who to include and not include. As we started to make decisions and get closer to the wedding it finally made sense to everyone.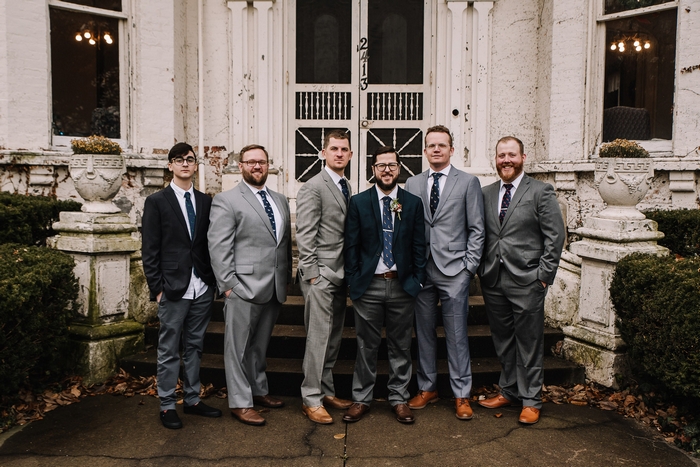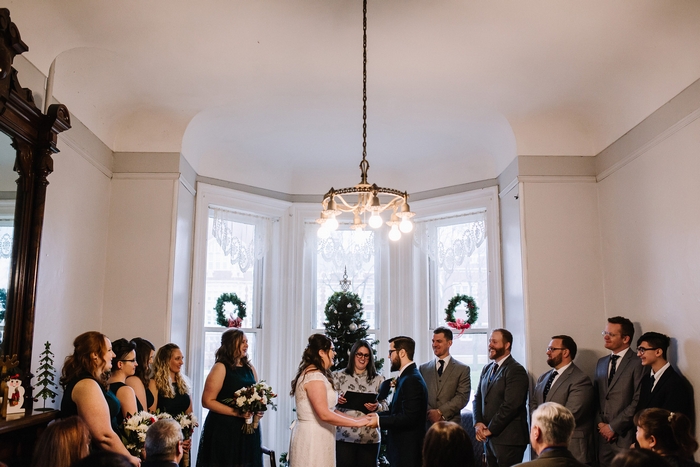 What were the highlights of the ceremony?
– Less awkward, it felt more comfortable expressing ourselves with our closest friends and family
– Our venue was incredibly accommodating and made sure that the day was perfect. They were already decorated for the holidays which for our winter wedding was a bonus. They were always available to answer any questions, and went above and beyond what we expected.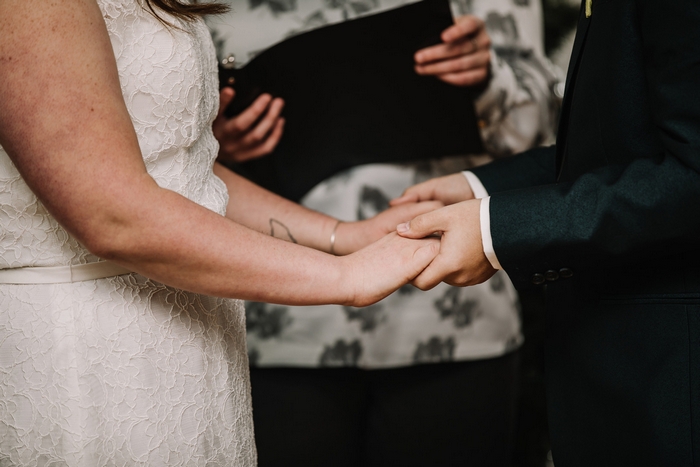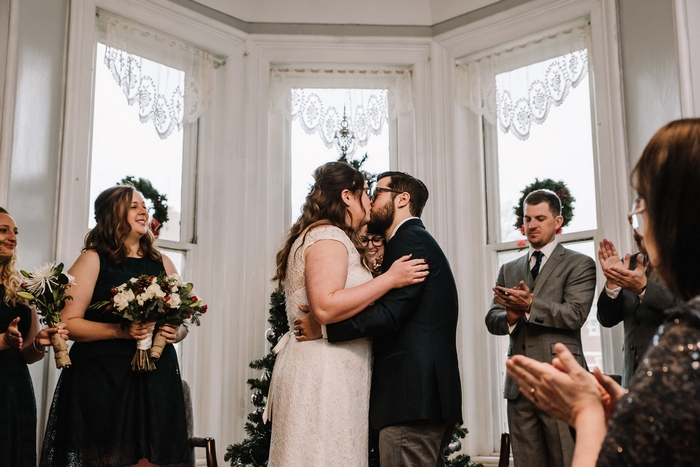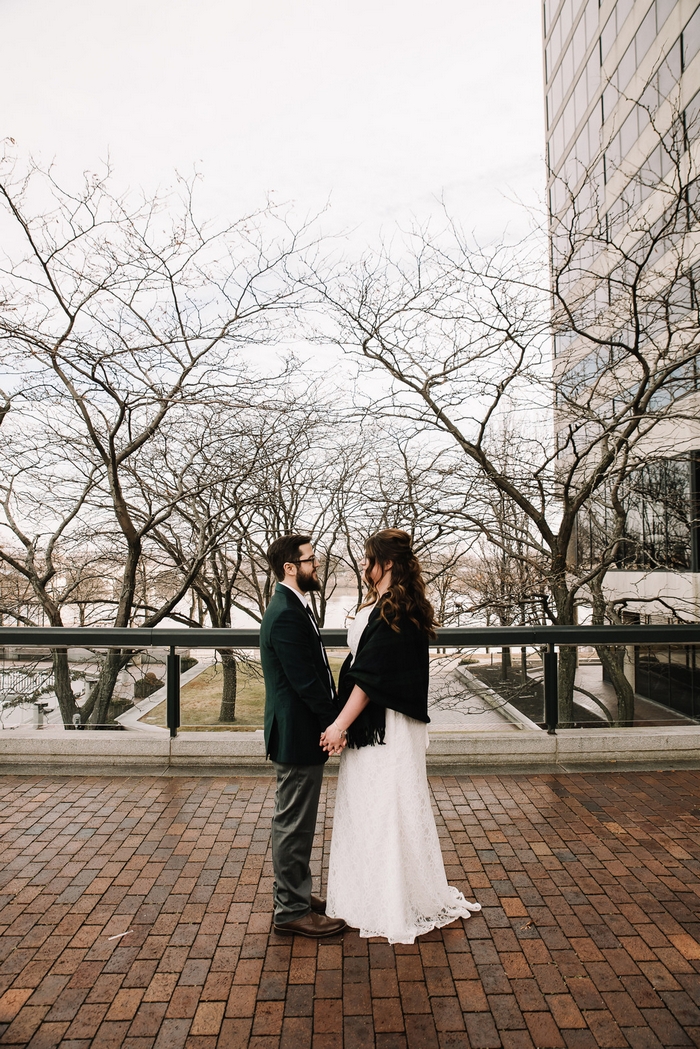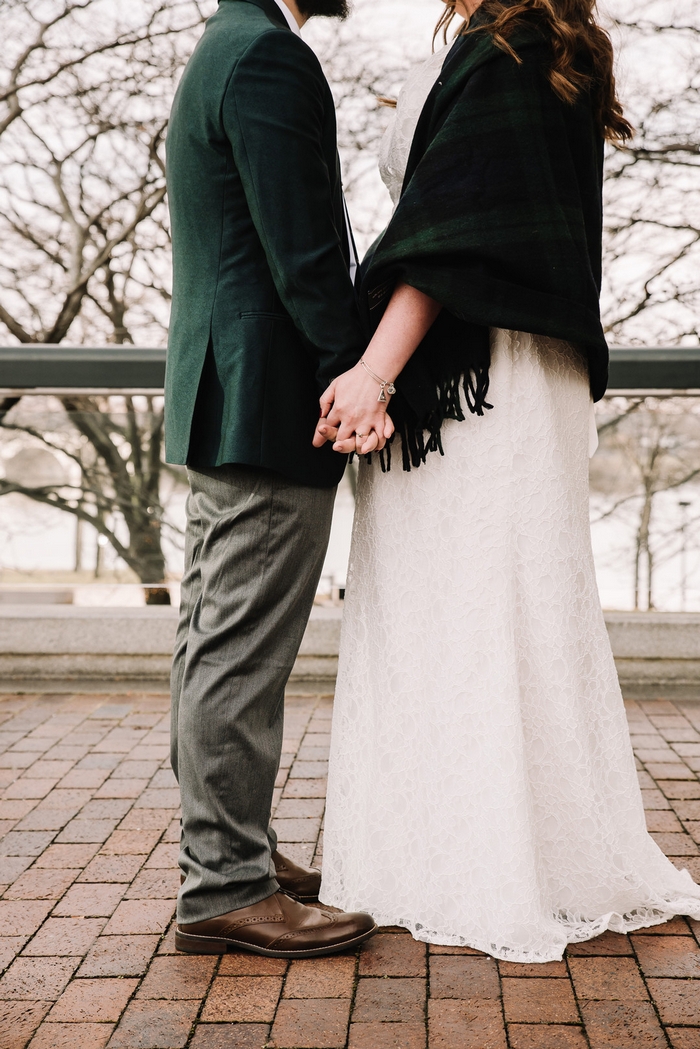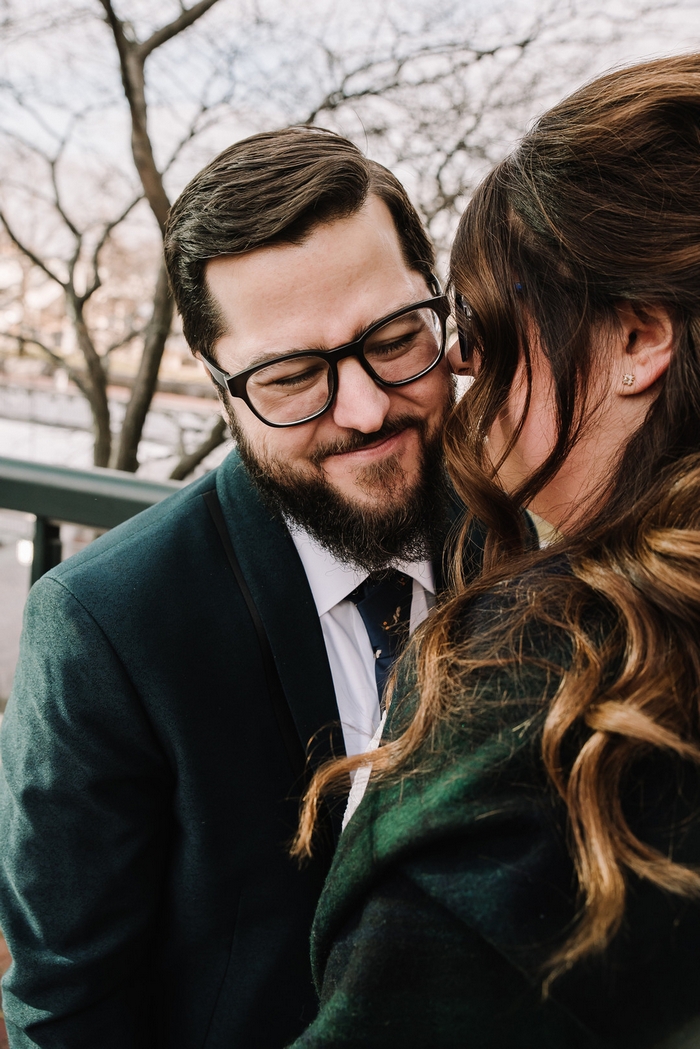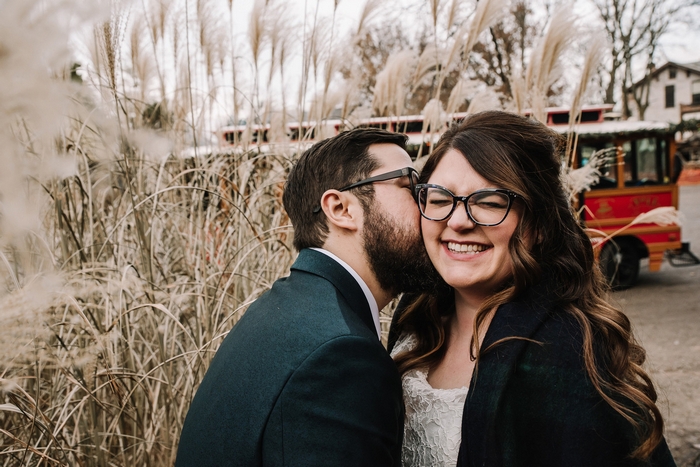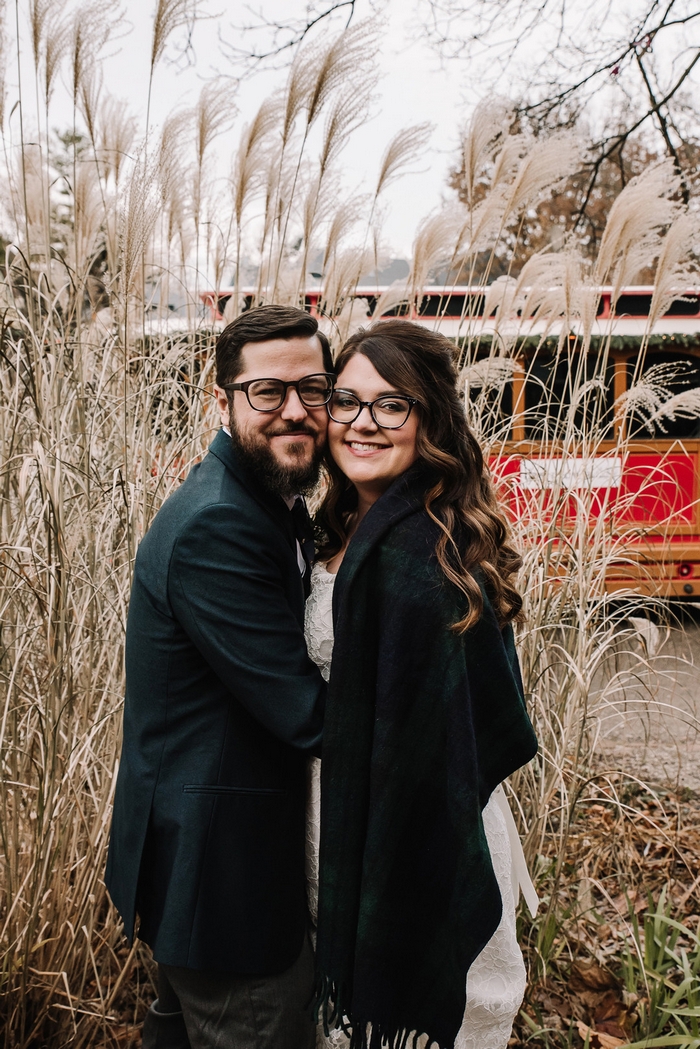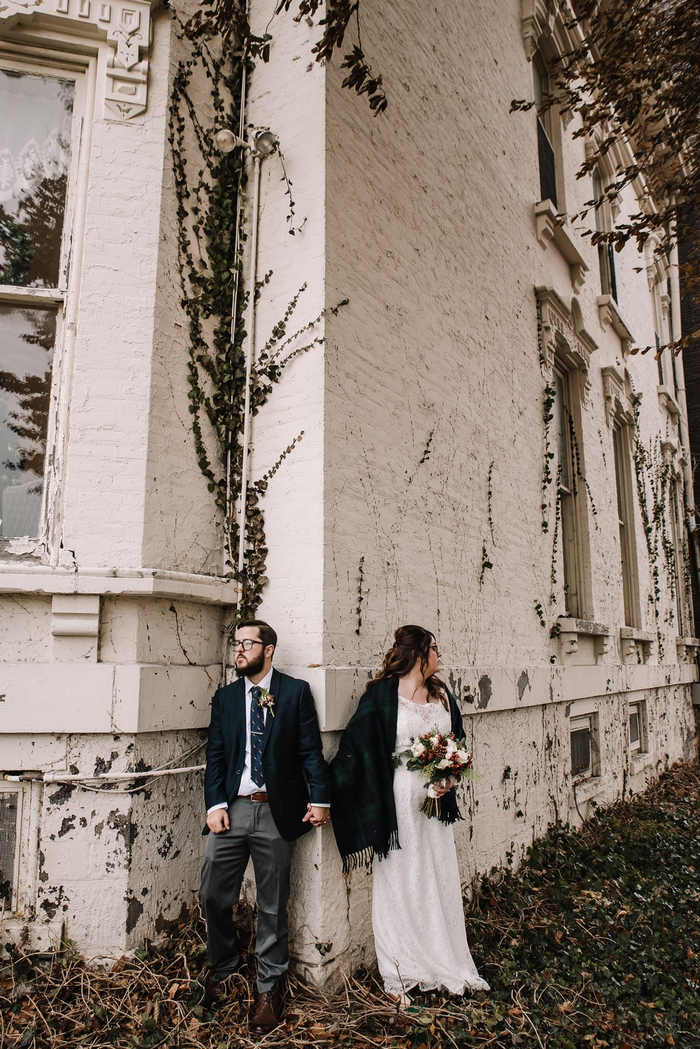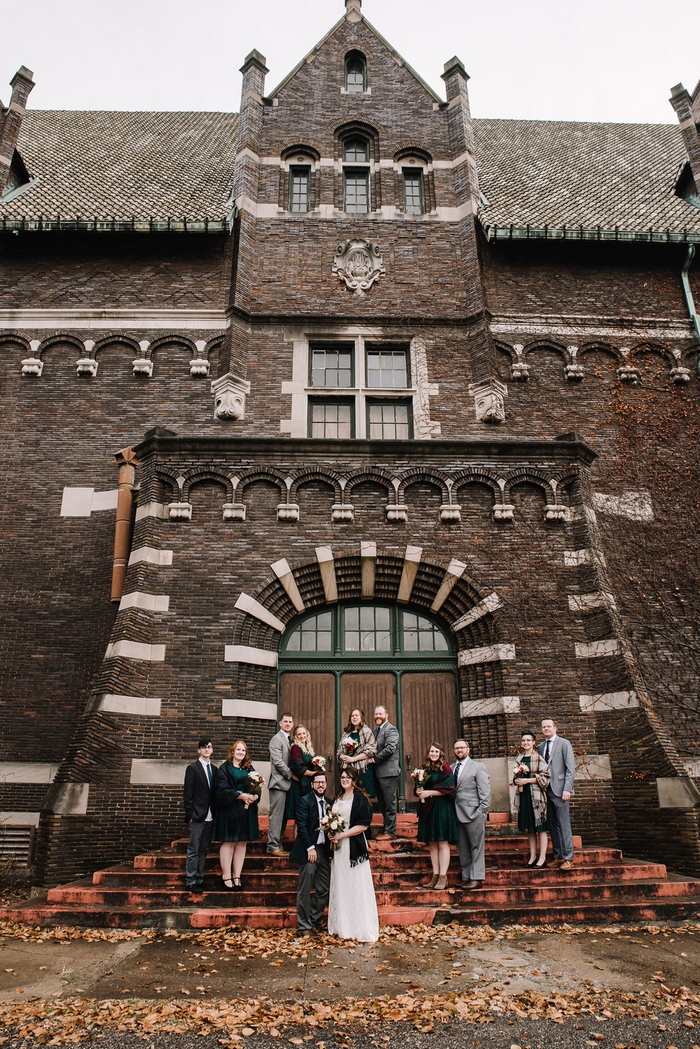 What were the highlights of the reception?
Our friends are scattered around the country and getting to see all of them in the same place and celebrate with them made the day even more special. Our venue was located in the heart of downtown which showcased the character of our city. We wanted to share what we loved about our home with our friends and family. We had an amazing DJ, Jason, who created a soundtrack that matched us perfectly. Luckybird, our photographer, spent the day capturing all of the details of our intimate winter wedding.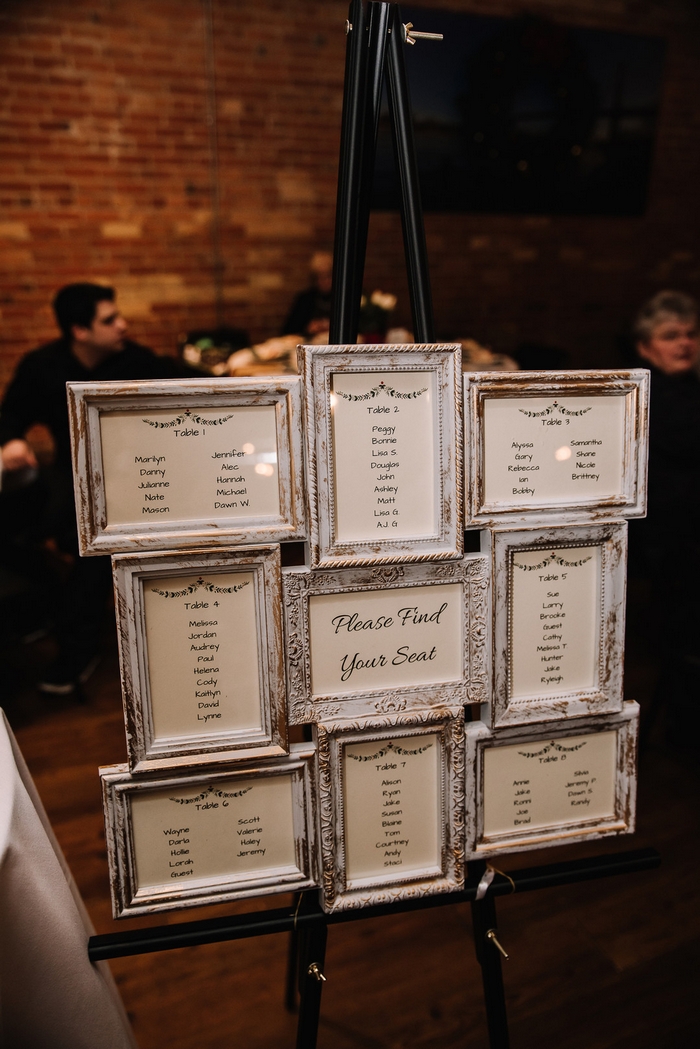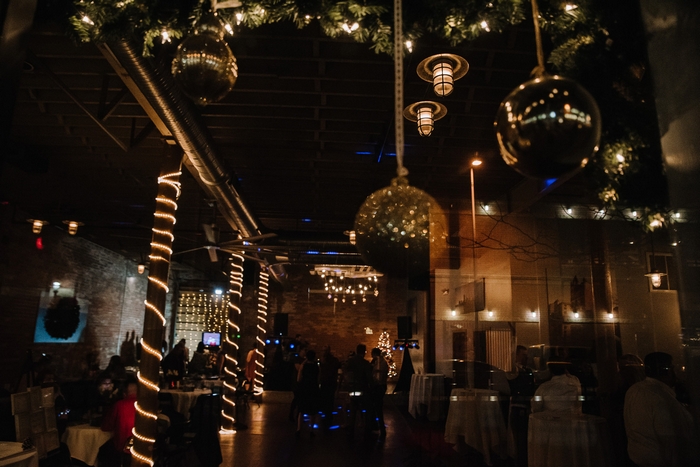 What was the best thing about having an intimate wedding?
We got to spend more time with the people we care about and we really got to enjoy the day, rather than trying to please everyone else and throw other people a party. This was us all the way.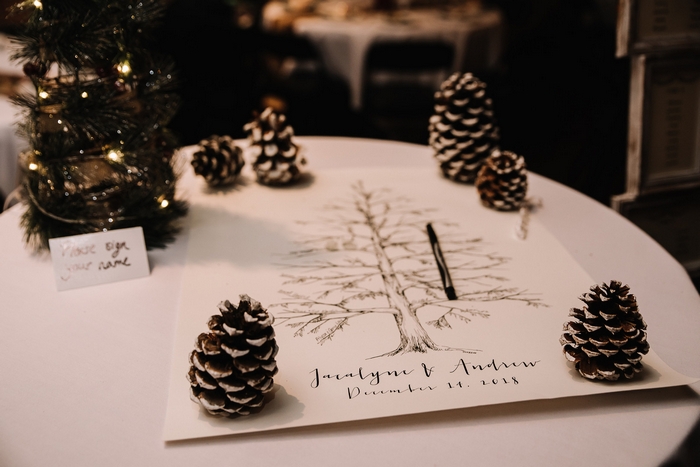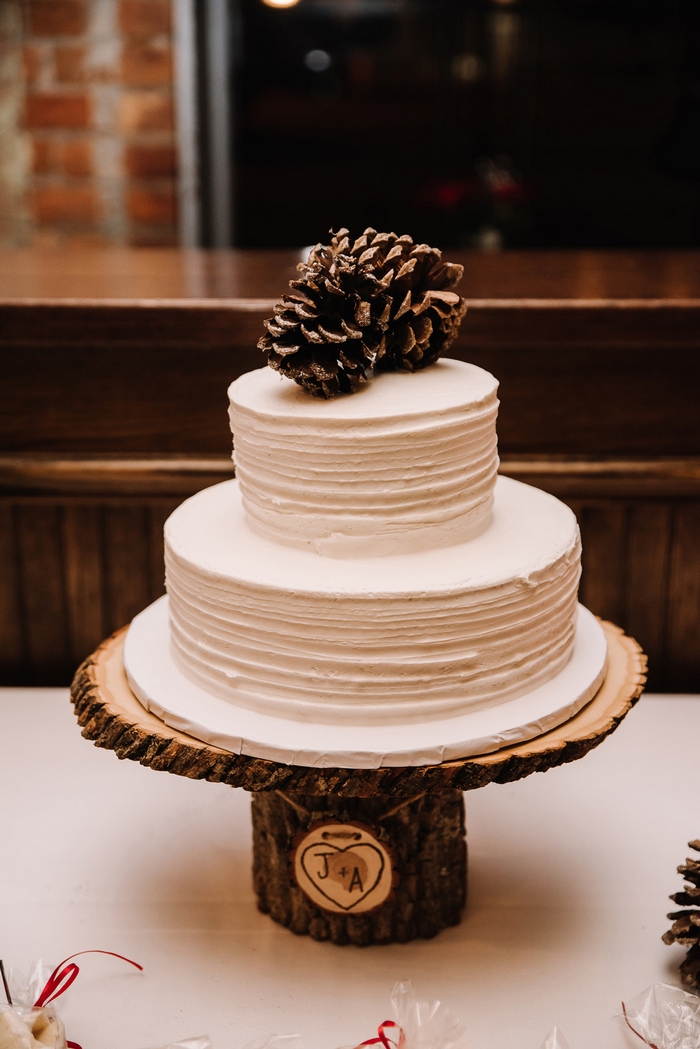 What advice do you have for couples who are considering an intimate wedding?
Do it. Seriously, do it. It will be the best day of your life!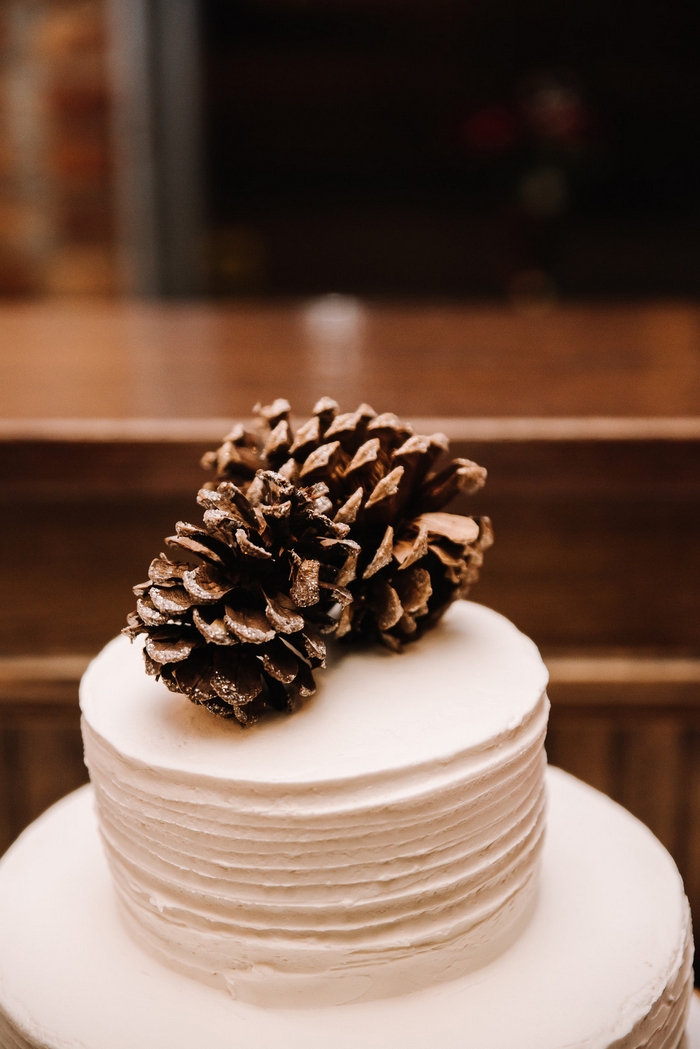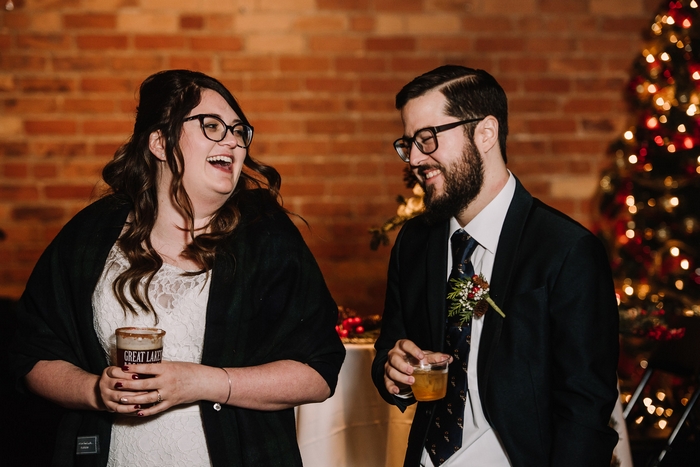 Vendors:
Photography: Luckybird Photography
Ceremony Venue: Collingwood Arts Center, Gerber House

Reception Venue: The Blarney Event Center
Dress: Atlas Bridal

Hair Stylist: Shannon Thetford

Makeup Artist: Raquel MaChelle Beauty

Invitations: Minted

Rings: MidwinterCo

Decor: Bride/Family DIY

Florist: Bartz Vivano
Cake: Eston's Bakery

DJ: Book That DJ

Photo Booth: I Got Framed

Transportation: Tecumseh Trolley & Limousine