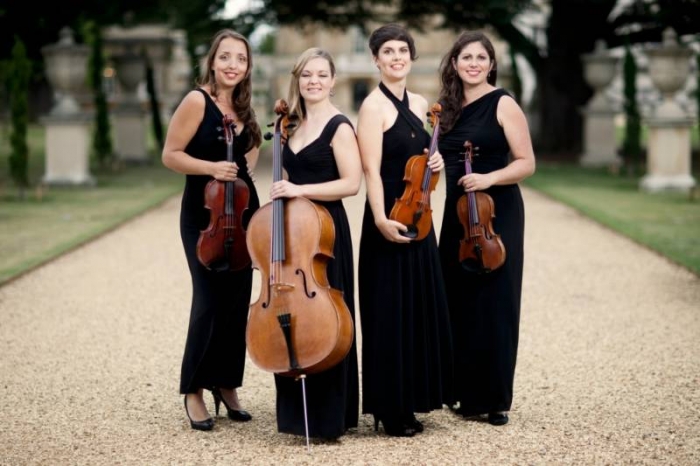 As you walk down the aisle surrounded by your nearest and dearest, you can't help but feel that something is missing. Cue the quartet!
Whether you opt for the timeless Bridal Chorus (Here Comes the Bride), or a one-of-a-kind rendition of your favourite film score, there is nothing like walking down the aisle to the beautiful music of a string quartet. What better way to set the mood and leave a lasting impression on all of your guests?
No matter what your wedding theme or music preferences, you'll find the perfect musicians for your wedding with Last Minute Musicians Directory. With over 3,000 diverse acts listed, including over 100 string quartets, there is a plethora of talented musicians to choose from for your UK wedding. Every listing features videos and audio clips of the musicians, as well as reviews to ensure that you choose the act that will blend in seamlessly with your big day. 
Here are five reasons why we think a string quartet for your ceremony should be music to your ears!
Oh-So Romantic
This one is a given. Seriously, we can't think of anything more elegant and romantic than a live string quartet serenading you and your S.O. with music that brings tears to your eyes as you walk down the aisle. Still not convinced? Listen to this rendition of Human by The Killers played by the Vyne String Quartet featured on the Last Minute Musicians Directory.

One-of-a-Kind Wedding Songs
Does it sound like a dream to have a beautiful, one-of-a-kind song created just for your wedding day? Well, Last Minute Musicians can make that dream a reality!
When booking your string quartet through Last Minute Musicians, many songs can be customized and/or rearranged exclusively for your wedding ceremony. Simply send them the song title and a recording (if you have one), and their musicians will create a custom arrangement for your wedding ceremony!
A Lasting Impression
Your guests are sure to be charmed by live music at your ceremony. After all, it's not every day that you're serenaded by world-class cello, viola and violin players. Plus, music helps to create lasting memories; when your guests hear your wedding songs long after the ceremony, they will be flooded with memories of your special day.
Up Tempo, Down Tempo
Flower girl dawdling down the aisle, basking in the spotlight, not to mention holding up your entrance? With a Spotify playlist, you might be in trouble; little Lucy could be walking down the aisle to "Here Comes the Bride" instead of you! But don't fret; your live musicians can adjust the music to adapt to unexpected situations.
Encore! Encore!
You and your guests can enjoy live music before and after the ceremony too! Set the tone for your wedding with bright, ambient music as the guests arrive at the venue. During cocktail our, opt for bolder music, like the Harry Potter film score, or fabulous renditions of your fave 80s rock songs.
Of course, you'll also need live music for your wedding reception. Check out the Last Minute Musicians' Acoustic Bands directory to discover the perfect UK band for your wedding reception.
Sponsored Post.