You've made a list of your fave wedding venues (that you found with the help of the Intimate Weddings Venue Finder, of course!), and now it's time to choose the one.
You have a few options in mind: the lovely rustic barn on a hobby farm, the restored church by the waterfront and the historic inn located within a 100-acre forest.
But wait! Don't make your decision just yet. While beautiful venues certainly get bonus points, there's more to think about than just the aesthetic. You want to be fully informed about the venue before you book, so asking these 50 questions is a must. Trust us; they are totally necessary. You don't want to find out that the venue doesn't serve alcohol, or won't allow you to do that epic confetti toss that you had always dreamed about after you sign the contract.
One more thing: make sure that the promises that the venue makes are in writing.  Each of the venue staff may have different ideas about what is and isn't possible, so verbal agreements aren't enough.
Dates
1. Is the space available on my ideal wedding date?
2. Are there any other weddings booked for that date? If you wedding is not the only event that day, we suggest choosing a different date that has no other weddings booked. If there is another wedding scheduled before or after yours, it can result in rushed set-up, limited parking, and confusion for your guests.
3. If my preferred date is not available, is there a wait list?
Cost:
4. What is the rental fee? Is there a different fee for particular dates, times and seasons?
5. What is included with the rental fee? Is there tax + a gratuity fee?
6. How much is the deposit, when is it due, and is it refundable?
7. What is the payment plan for the bill?
8. Are there wedding packages  offered?
9. What is your cancellation policy? Will I get my deposit back?
Guests
10. How many guests can the the venue comfortably accommodate? Max. capacity means max. capacity. Just because you can fit 100 people in a space doesn't mean you can fit 100 people in a space comfortably.
11. How many guests can the venue accommodate for a seated meal?
12. Do you accommodate small weddings? Many larger wedding venues have a guest minimum, and you don't want to find that out after you sign the contract.
Logistics
13. How many hours do we have at the venue? What charge is there for "overtime"?
14. Is a ceremony rehearsal included?
15. Is the venue ceremony-only or can you host the reception too?
16. Are there separate rooms for the ceremony, cocktail hour and reception?
17. If not, can the you "flip" the ceremony space? Many venues will "flip" the ceremony space into a reception space during cocktail hour. Make sure that the venue has a standard procedure for "flips", and there are no hidden fees for the service.
18. If its an outdoor venue, is there a backup plan for rain or bad weather?
19. Is there parking on-site? If so, how many parking spots are there? If not, where will my guests park?
20. Is parking complimentary?
21. Is valet parking available?
22. Are children allowed at the venue? If so, is there a time that they have to leave by?
23. Are pets allowed at the venue?
24. Is the venue handicap accessible?
25. Are there accommodations available at the venue? If so, how many people can be accommodated?
26. If so, can we book room blocks for are guests?
27. If there is a bridal suite available, is it included with the venue fee?
Photo Ops
28. Where are the best spots for wedding photos?
29. Which season best highlights the venue? To get the most out of your venue, book your wedding for the season that best highlights the venue: a quaint cabin in the woods for winter or fall wedding, or a church surrounded by rose gardens for spring or summer nuptials.
Vendors & Staff
30. Is there a list of preferred vendors?
31. Do we have to use the preferred vendors? If so, what is the cost?
32. What time can my vendors set up on my wedding day?
33. Do you offer a wedding coordination service?
34. Do you provide a coat check service?
Rentals & Decor
35. Are tables, chairs, linens etc. available at the venue? If so, is there a fee?
36. Are there any restrictions on decor? Candles, confetti, fireworks… fun, but definitely a liability.
37. Can I move the existing decor? Do you HATE the 1980s drapes that are hanging right behind the altar? You'd better make sure that you can swap them out for your wedding!
Food & Drinks
38. Does the venue offer catering service?
39. If there is no in-house catering service, do we have to go with a preferred caterer or can we hire our own ?
40. Is there a kitchen on-site? If there is no kitchen, your menu options will be restricted.
41. Do you offer a food tasting before we choose the menu?
42. What's the service charge?
43. What is your policy on alcohol? There are a handful of venues that do not allow alcohol, so this question is important!
44. Do you have a liquor license?
45. Can we bring our own beer, wine and liquor? If so, is there a corkage fee?
46. Will I need to hire a bar staff? If not, is there an extra fee?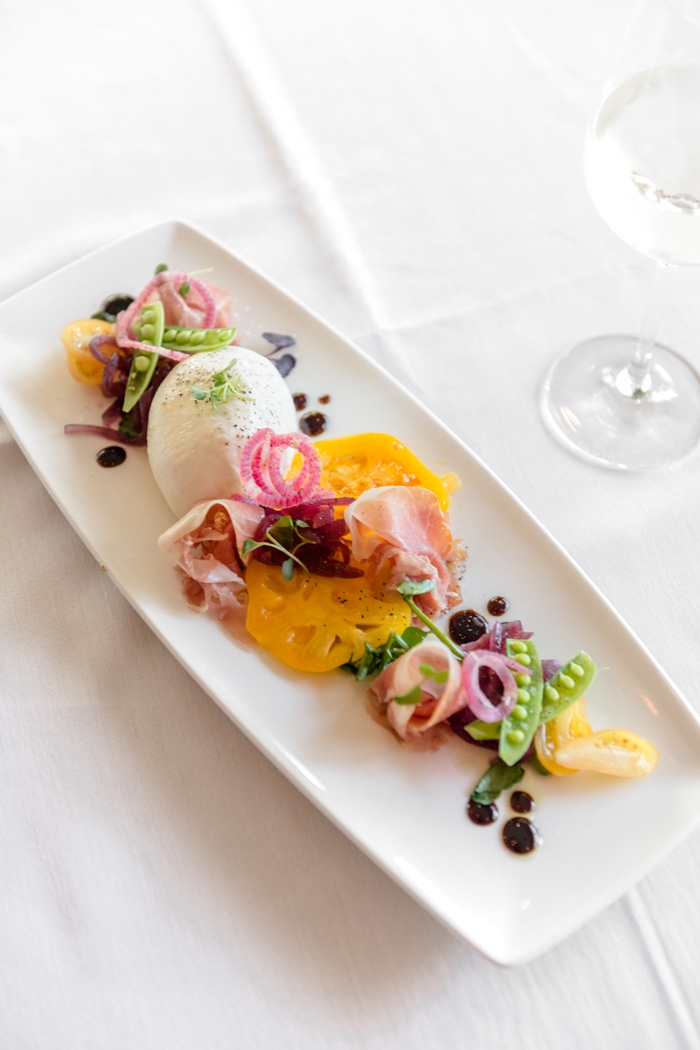 VIVO! Mediterranean Grill & Catering, New York
Sound & Music:
47. Is there a sound system with a microphone and speakers for the ceremony and reception?
48. Can the venue accommodate live music for the ceremony and/or reception?
49. Are there any noise restrictions?
50. Is there a dance floor?
All venues featured in this post are part of the IW Venue Finder. Contact us to list your wedding venue!