This raspberry vinaigrette recipe has convinced me that homemade salad dressings are FAR superior to commercial dressings.  And they are such a cinch to make!
Our raspberry bushes are loaded with berries this year, so I've been dreaming up ways to use the berries. I stumbled upon this recipe and thought I'd give it a whirl. It is delish!
If you are serving salad at your bridal shower, this would be a perfect way to make it extra delicious! Just make sure you print out the recipe beforehand because your guests will be asking for it!
Ingredients
1 1/3 cups fresh raspberries
1/3 cup chicken broth
2 tablespoons sugar
1 tablespoon cider vinegar
2 1/2 teaspoons olive or canola oil
2 teaspoons Dijon mustard
Gather your berries and wash them.
Place berries in a sieve and mash. Make sure there is a bowl underneath to catch all of the juice. Discard seeds.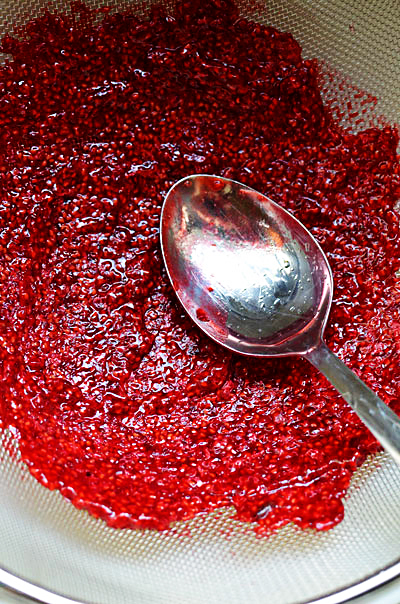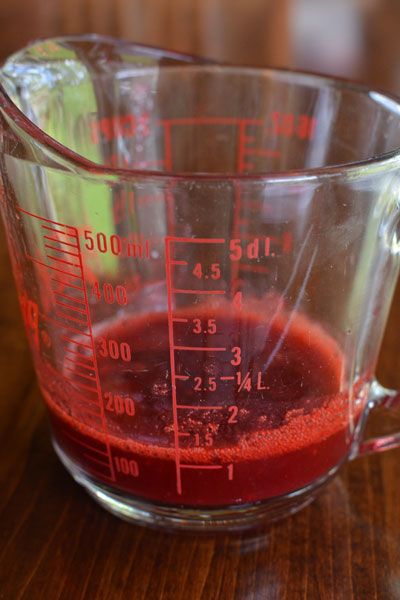 In a jar with a tight-fitting lid, combine the broth, sugar, vinegar, oil, mustard and reserved juice. Refrigerate. Shake before serving over salad greens.