If we were going to describe Kate and Alexander's wedding in one word, we would say "magical". Everything from their intimate guest list to the floating lanterns they released after their reception gives their wedding an air of enchantment, which is exactly what bride Kate was hoping for.
One of the most magical moments for Kate wasn't one that she had planned:
"Right as our officiant announced us as husband and wife, this amazing misty rain started to fall. Talk about timing! The rain continued on and off for a couple of hours and our photographers were able to capture some amazing images," Kate said.
The Nickersons photographed Kate and Alexander's mystical wedding to perfection.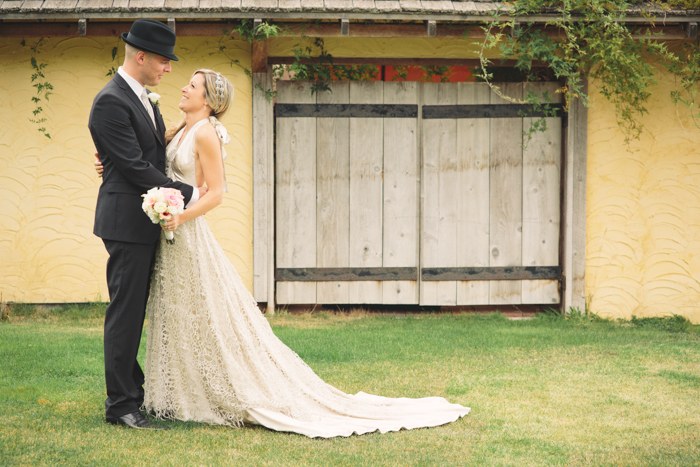 Kate, 30 & Alexander, 33
Galiano Island, B.C. Canada
Wedding Date:September 28, 2012
Number of Guests: 7
Wedding Cost: $3,200: excluding accommodations.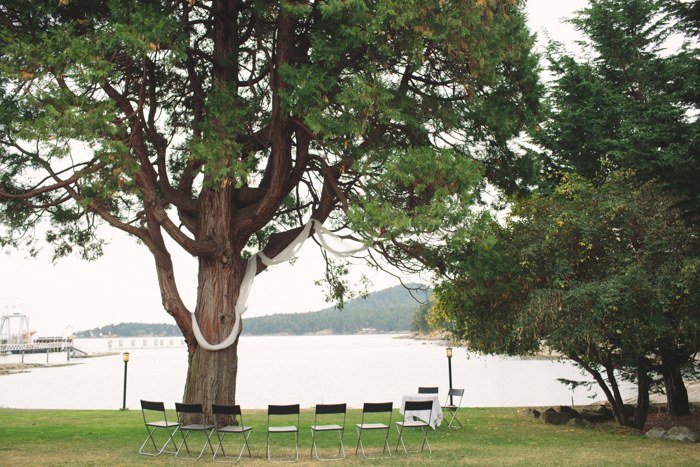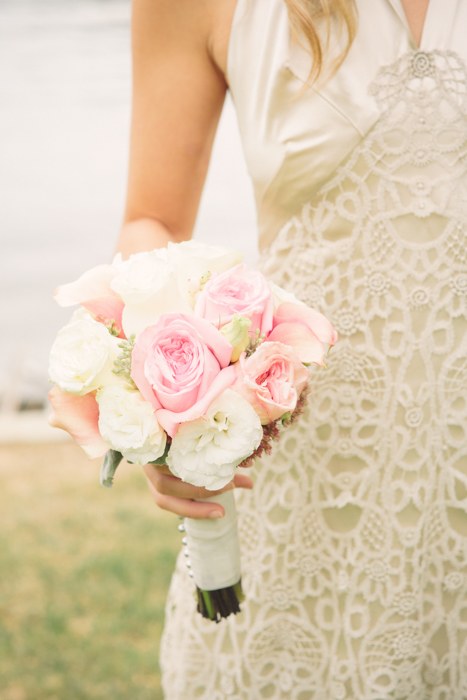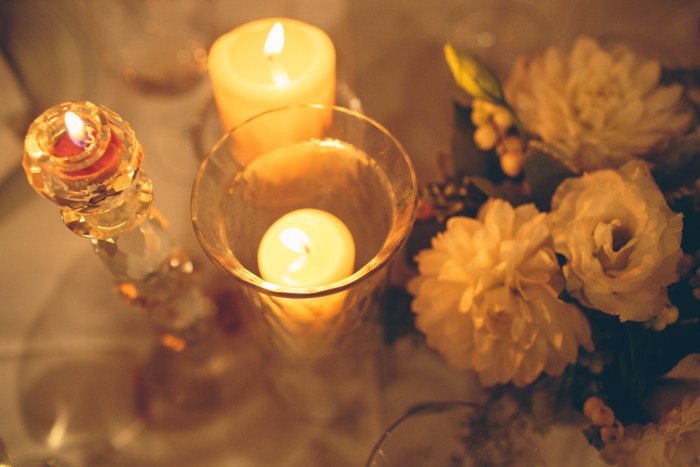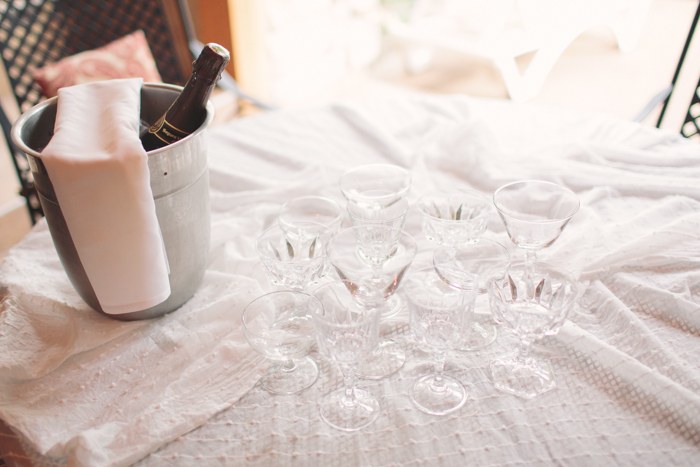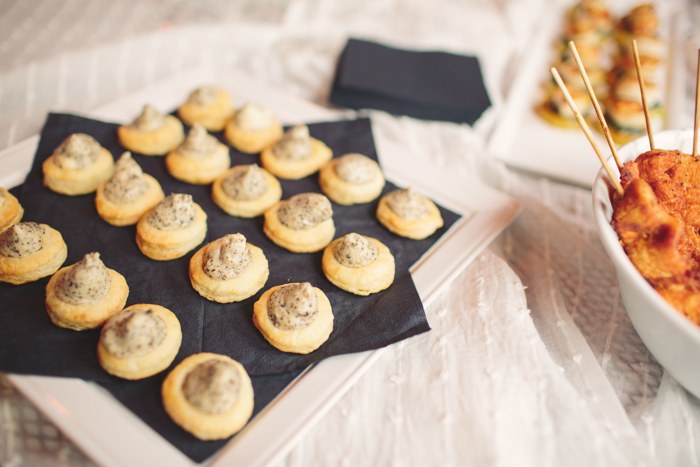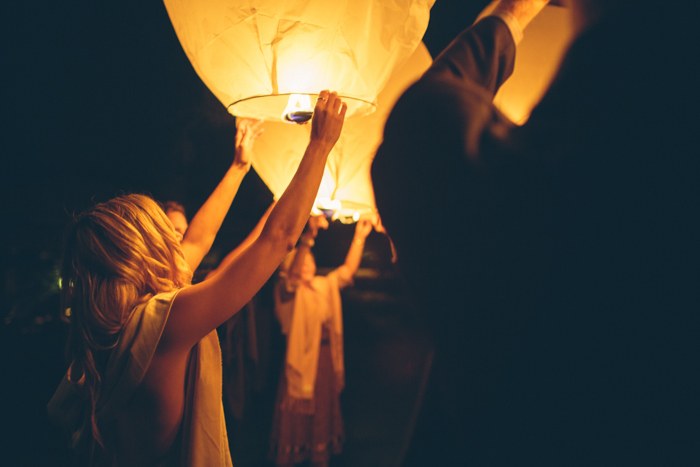 Why did you have an intimate wedding?
Our families are spread across the globe; Canada, Australia and the UK. Finding a common location, suitable for everyone was a very difficult task and we knew we would have our work cut out for us. Before we even considered attempting such a feat, we asked ourselves if we really wanted a sizeable wedding and the answer from us both was a resounding no. We also didn't want to throw multiple weddings in multiple countries. We wanted to be married; to be married sooner rather than later and to cause the least amount of fuss possible. Whilst we would have loved to celebrate with everyone we hold dear, in the end it had to be about what was right for us.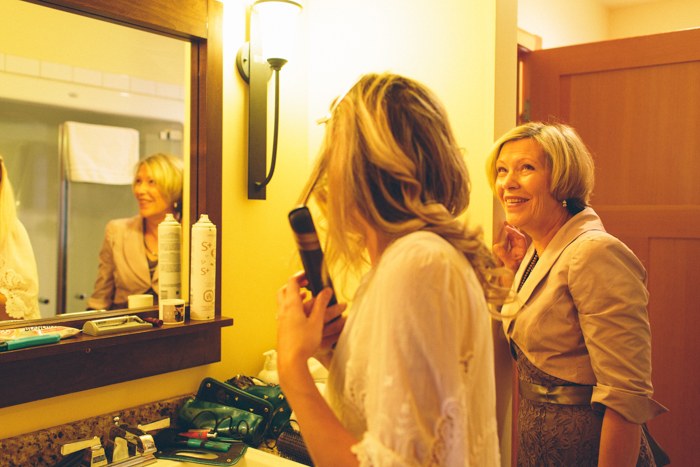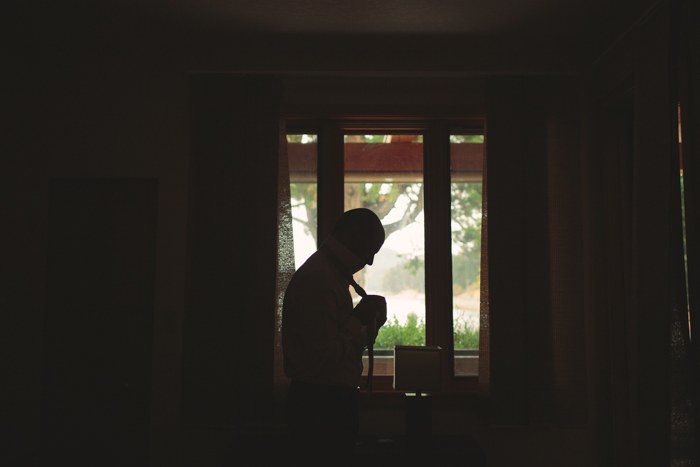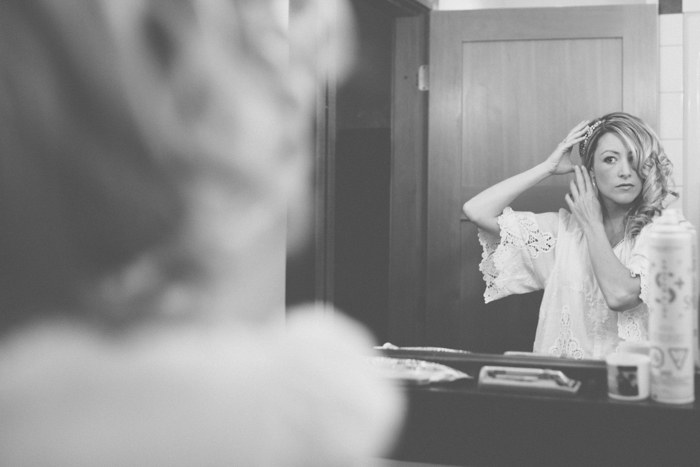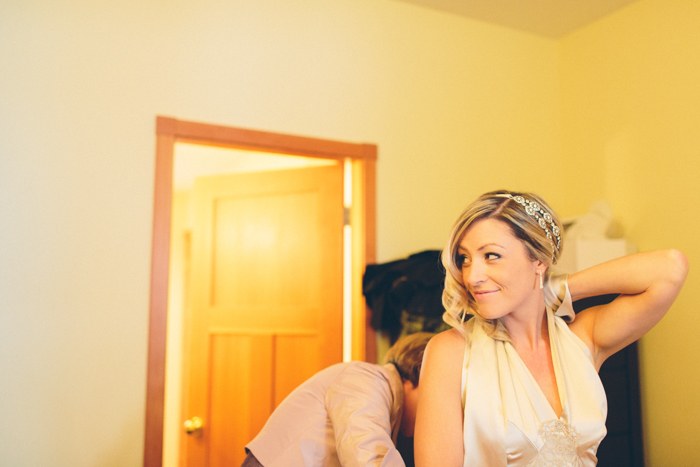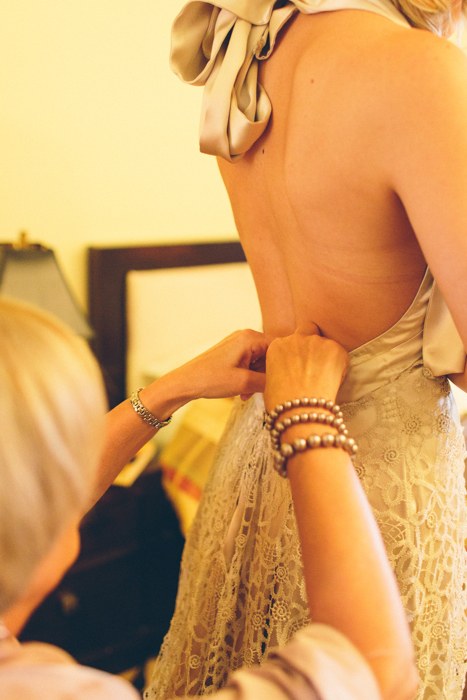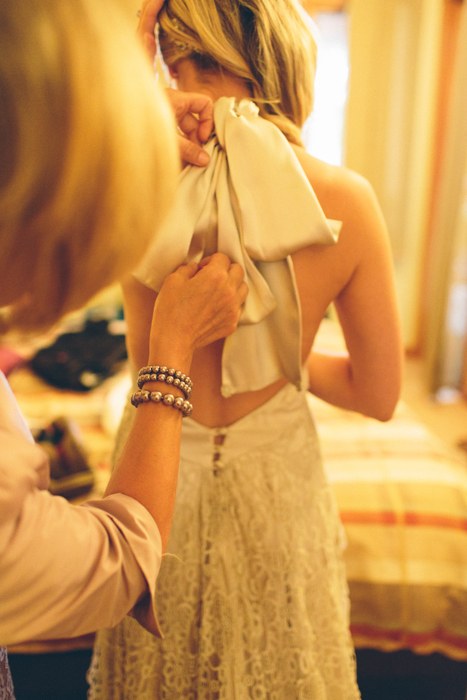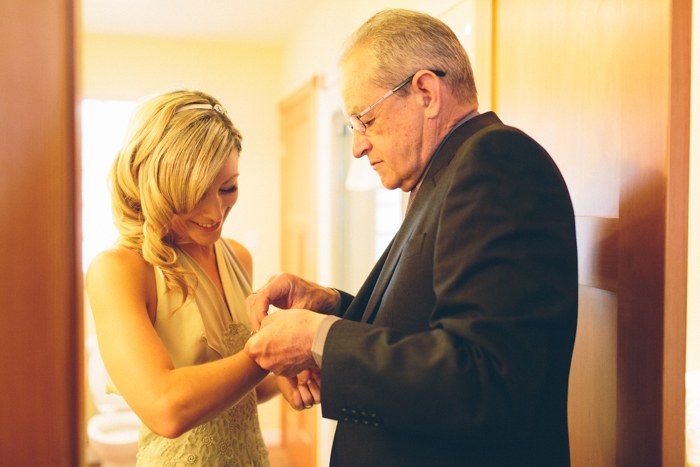 What are some the challenges that you faced planning an intimate wedding?
We were extremely lucky in that we had a huge amount of support from our family and friends. The only challenge we really found was in the initial telling to family and friends that we would not be having a large guest wedding. There was a little disappointment to deal with, but it dissipated quickly.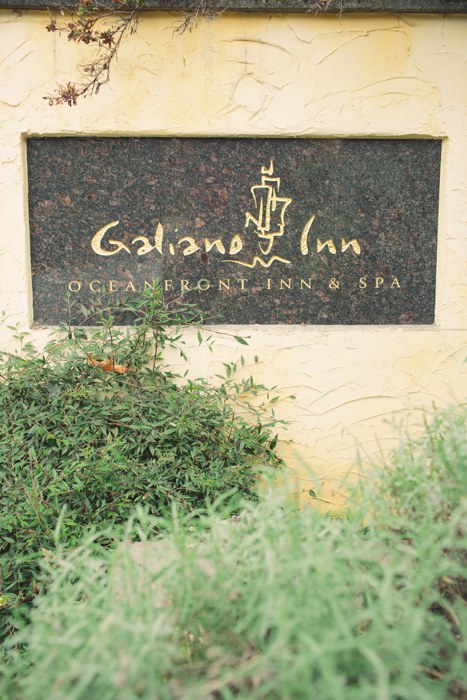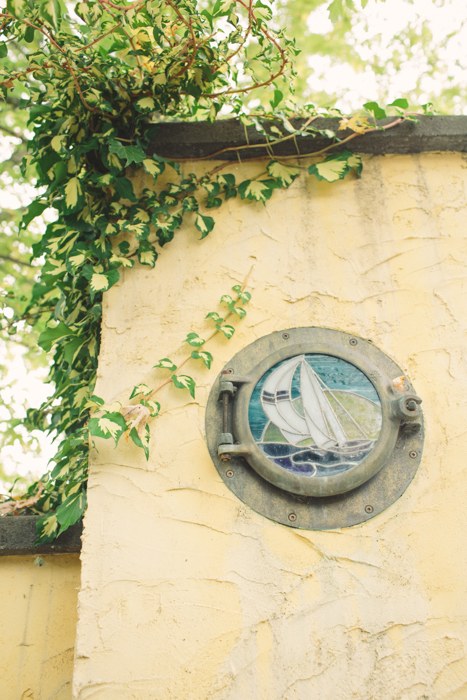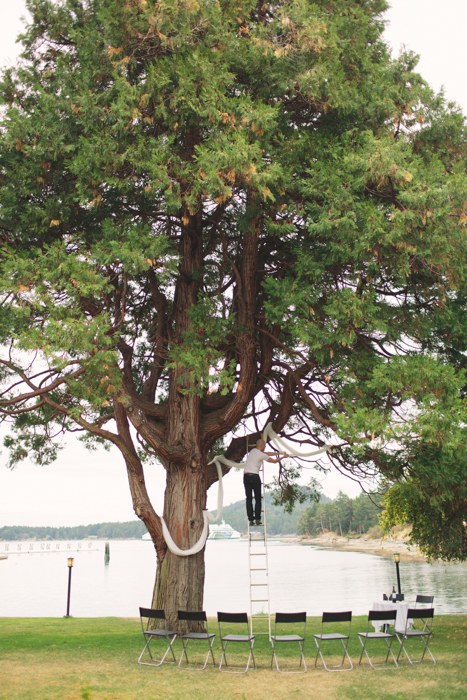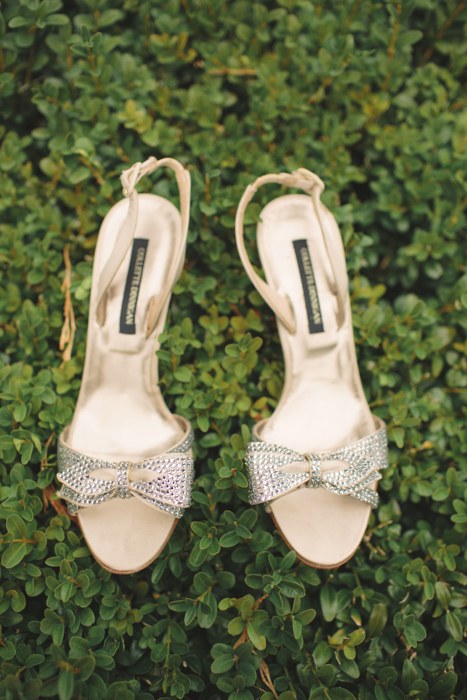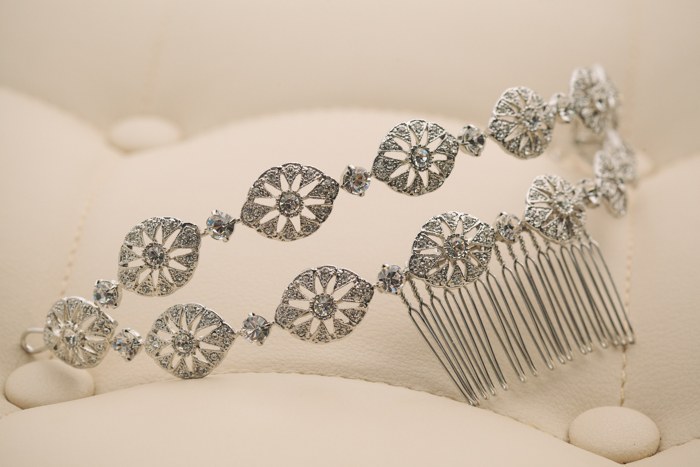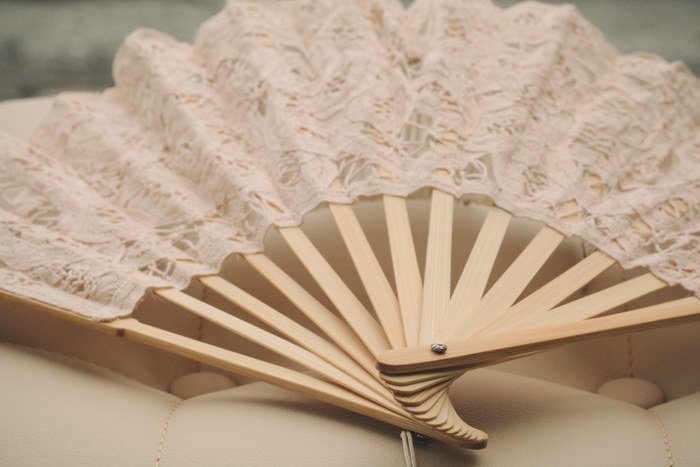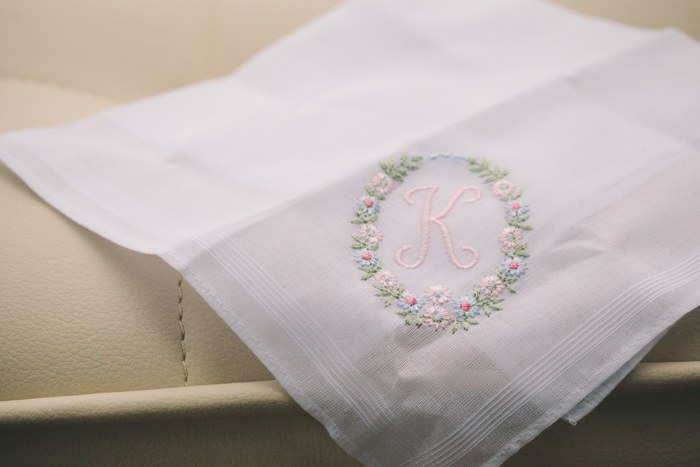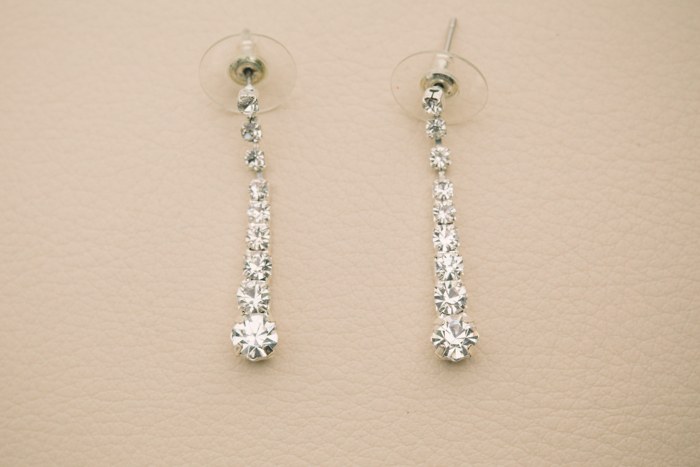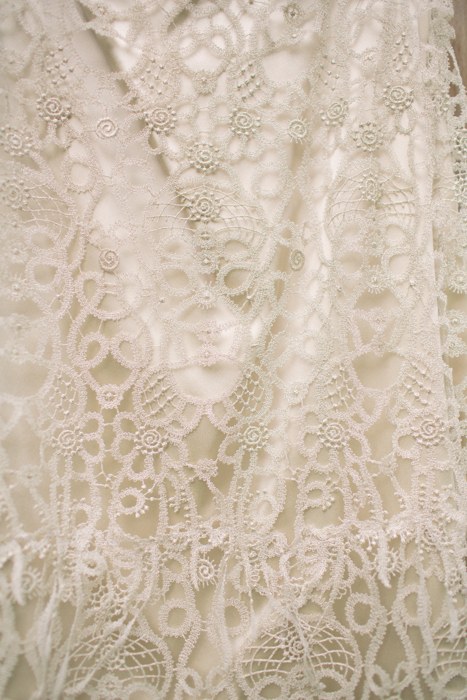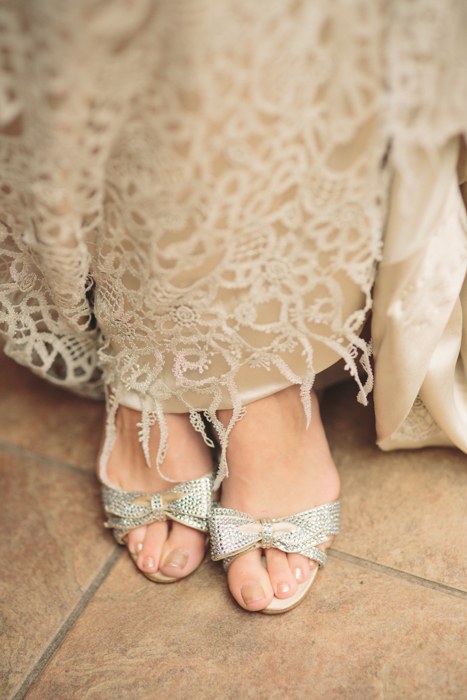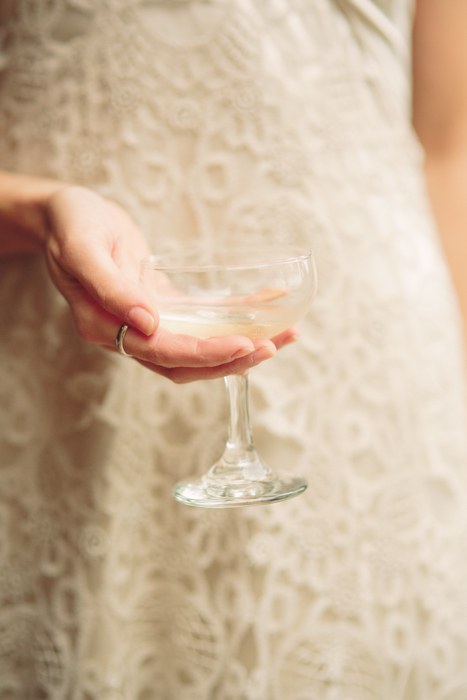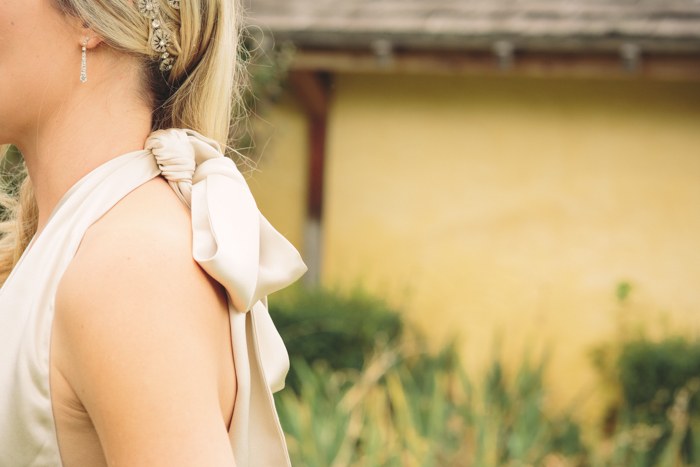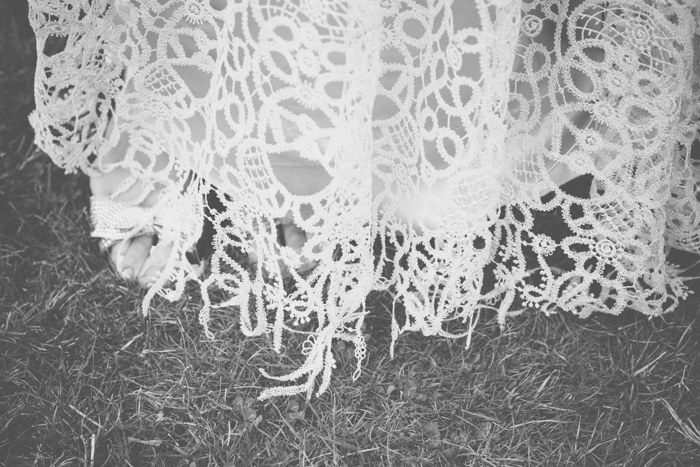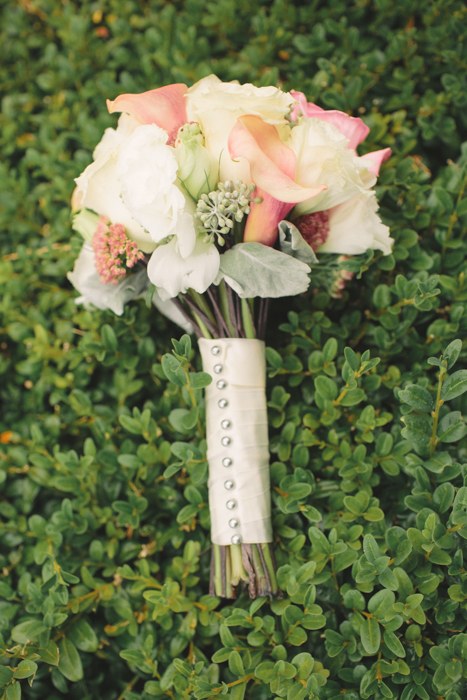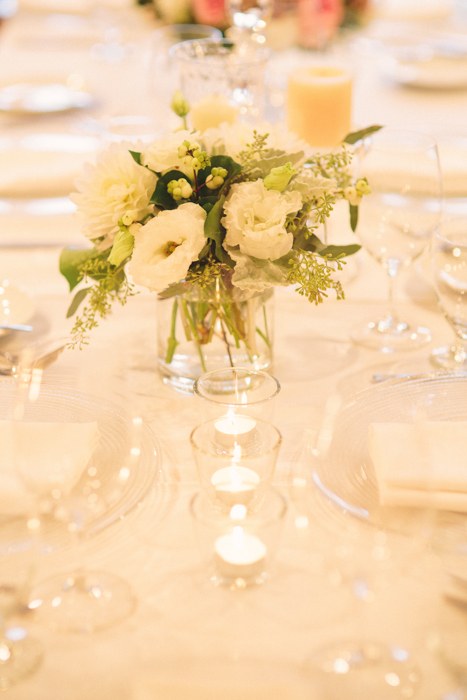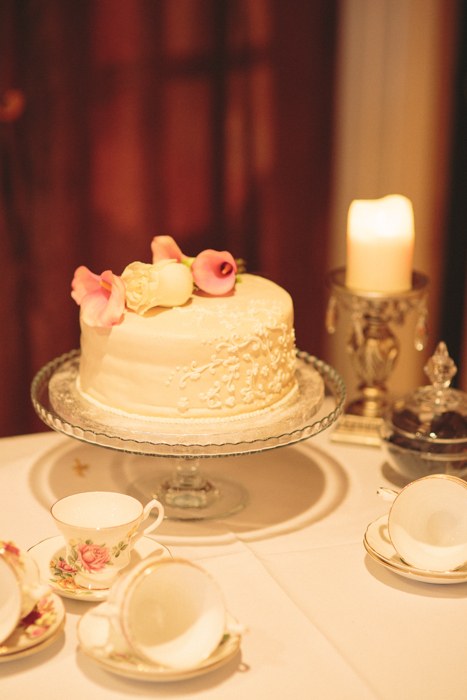 Was it difficult to pare down the guest list?
No, we made the decision from the outset that our parents would be our only guests, so that definitely made life easier. It wasn't until two weeks prior to the wedding that we added the brother and sister-in-law of the groom who live in Vancouver, a little too close to the venue to go uninvited. We caved. But it was worth it.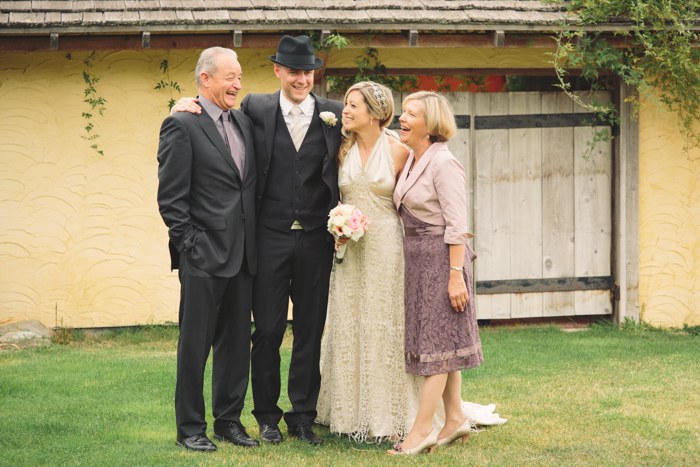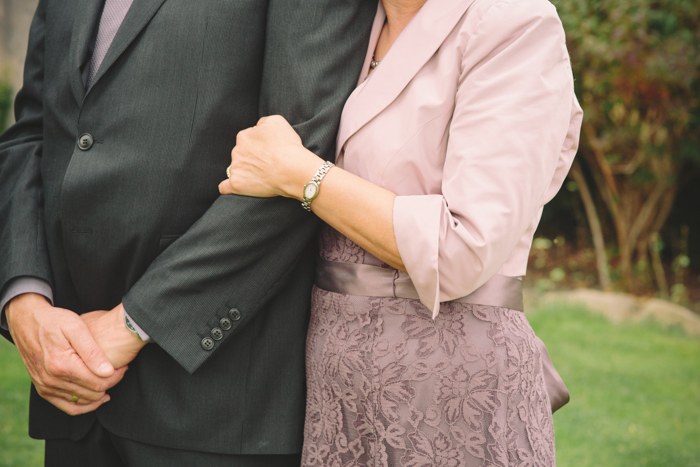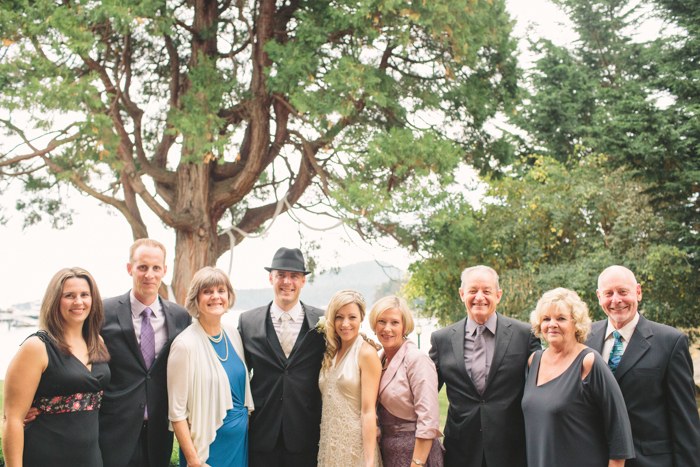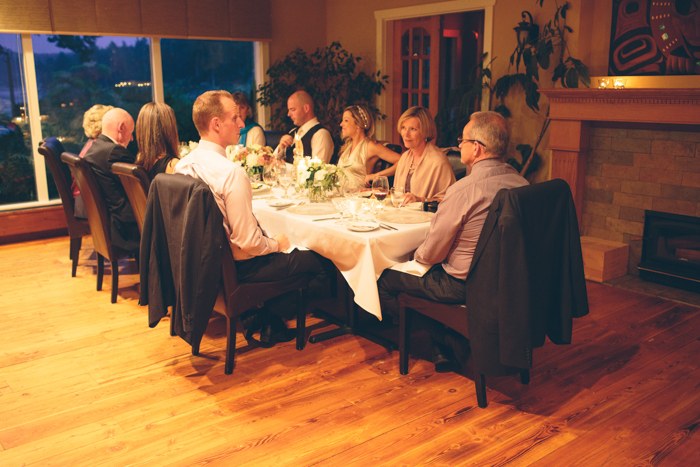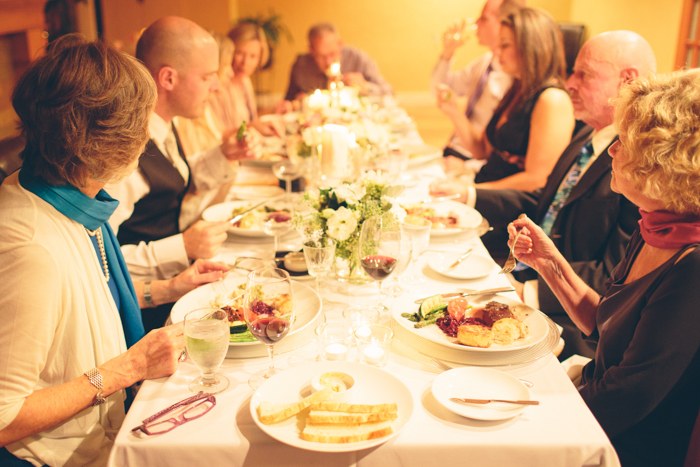 Did you have any 'issues' with the small guest list from friends and family? If so, how did you address them? 
We told very few people about the wedding. In fact, we went as far as to tell people we were eloping, so there really was no expectation at that point in respect to invitations. The issues for us came post-wedding when people couldn't understand why we choose to have an intimate affair and subsequently exclude them from the celebrations. It's a hard one to tackle because you are dealing with the people you love and would never intentionally upset. We decided to have as many post-wedding celebratory dinners as possible to include those that felt left-out. It definitely seems to have eased the upset and it's been a great way to share one on one accounts of the wedding day, making those that were not in attendance feel special and included.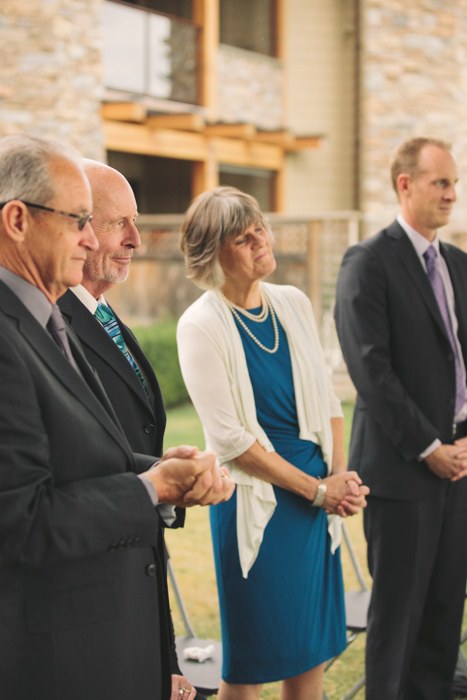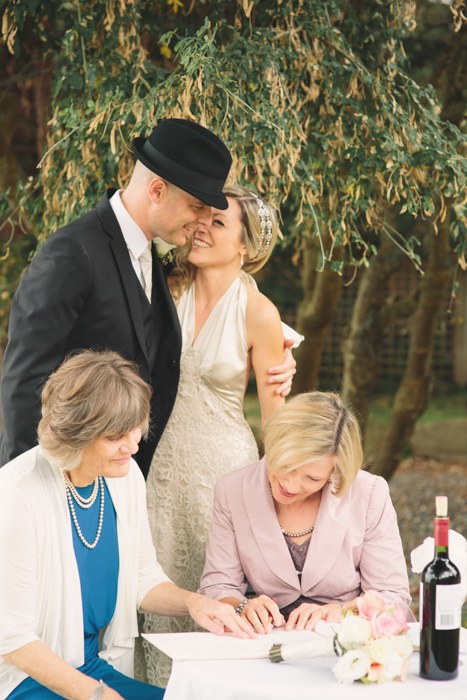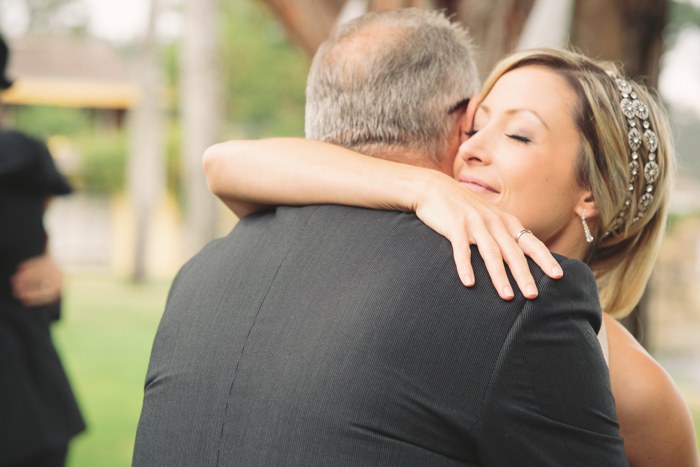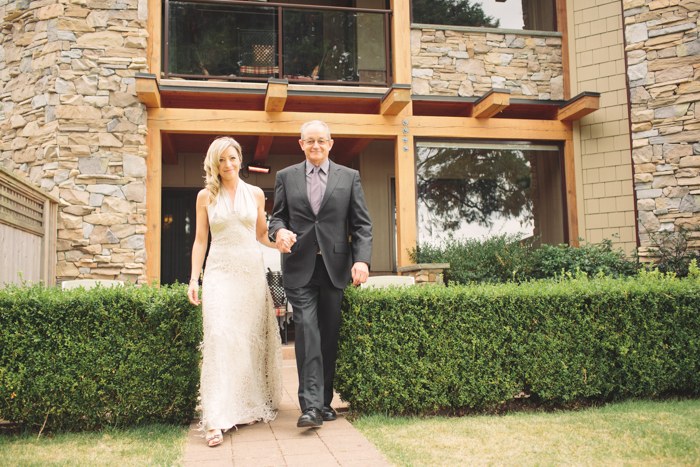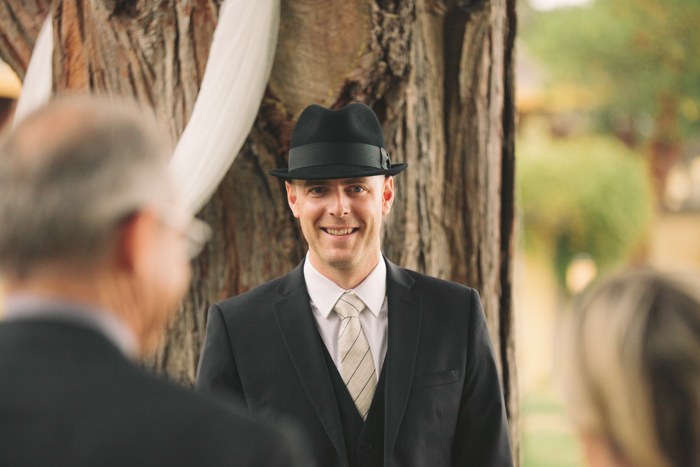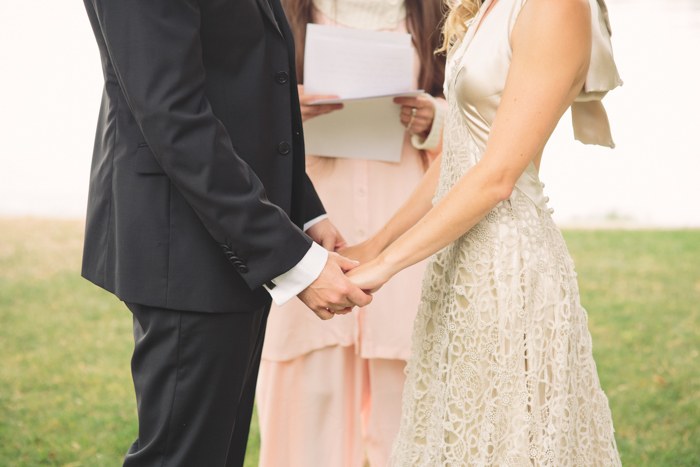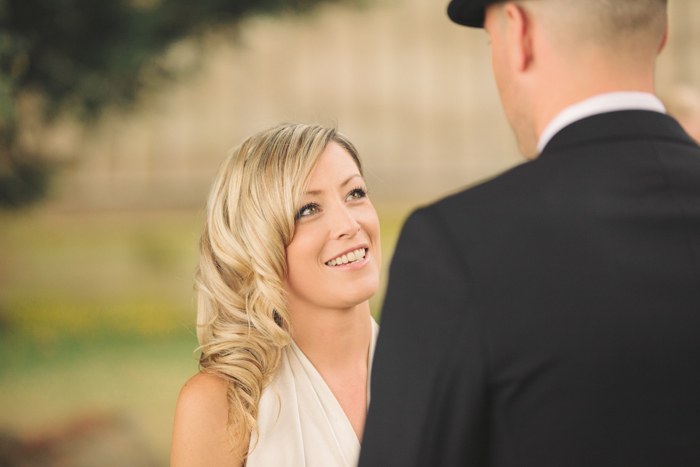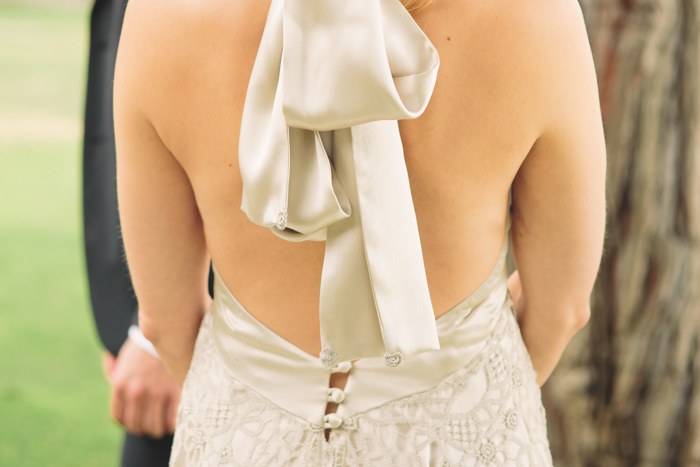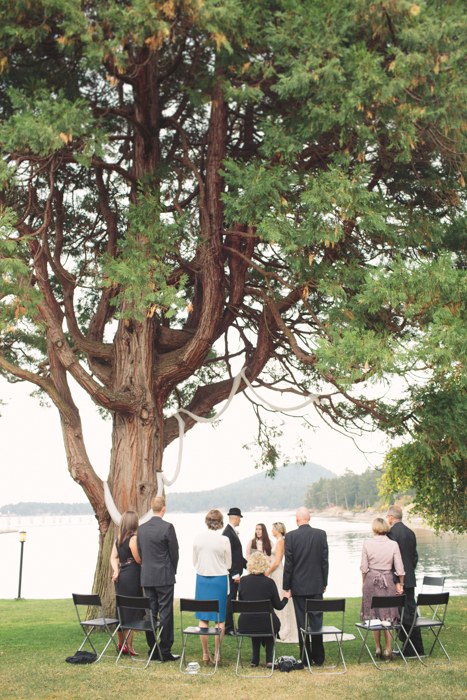 What were the highlights of the ceremony?
There were so many beautiful moments…
Firstly, we left the bouquet and the boutonniere in our Villa. We were so wrapped up in the moment, that we didn't even realize until our wedding officiant looked at both of us strangely and said 'I thought you were going to be carrying flowers?' It was the perfect comedic relief. Whilst the missing blooms were being retrieved, we took the opportunity to stand hand in hand and take some deep breaths, which really helped us feel calm and present. For those few minutes it was like time stood still. It was magical for us and strangely, a perfect start to the ceremony.
The mother-of-the-bride delivered a beautiful message on love and its power in marriage. Just one week earlier the parents of the bride celebrated their 36th wedding anniversary, so the words spoken were rather significant and poignant.
We had each of our guests hold our wedding rings and say a blessing / prayer / wish over them. Watching them do that was so meaningful for us both.
We wrote our own vows and didn't know ahead of time what the other would say. The few minutes in which we read our vows was dreamlike and enchanting for us both.
We had the most magnificent sunny start to our day, but we had secretly wished for rain. Yes, its sounds crazy, but the Gulf Islands (the area where Galiano Island is located) are so mystical when shrouded in rain. Right as our officiant announced us as husband and wife, this amazing misty rain started to fall. Talk about timing! The rain continued on and off for a couple of hours and our photographers were able to capture some amazing images.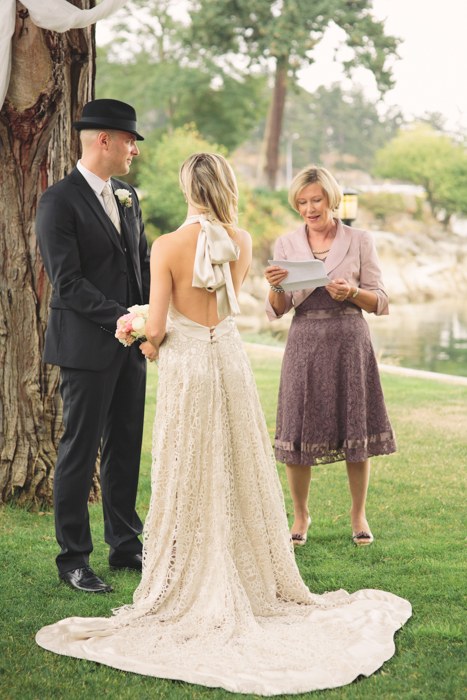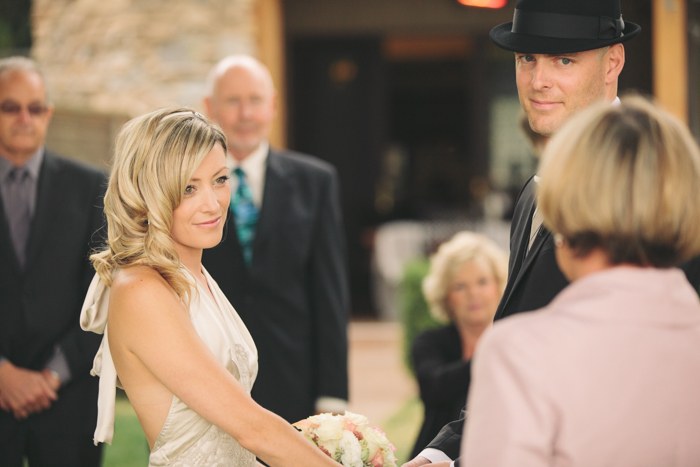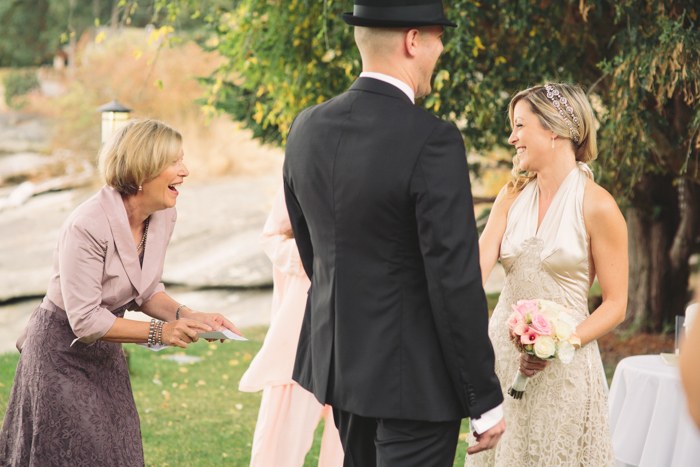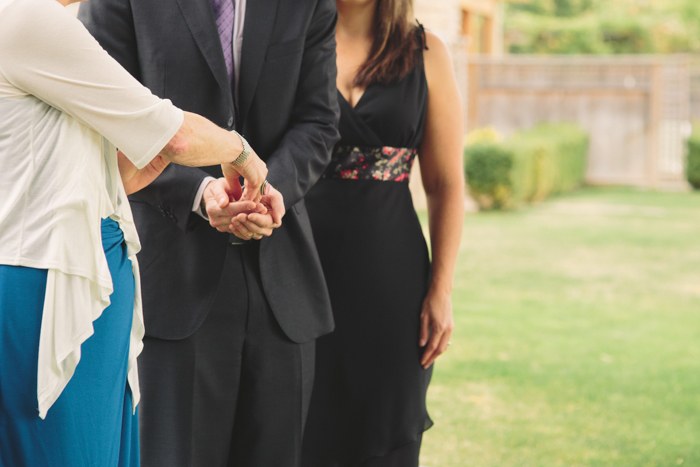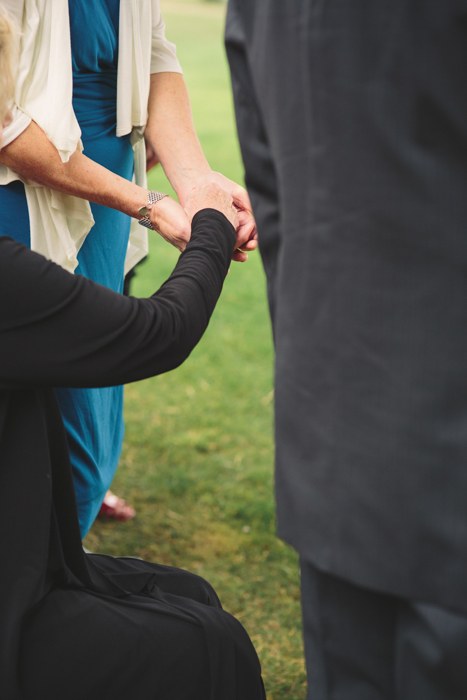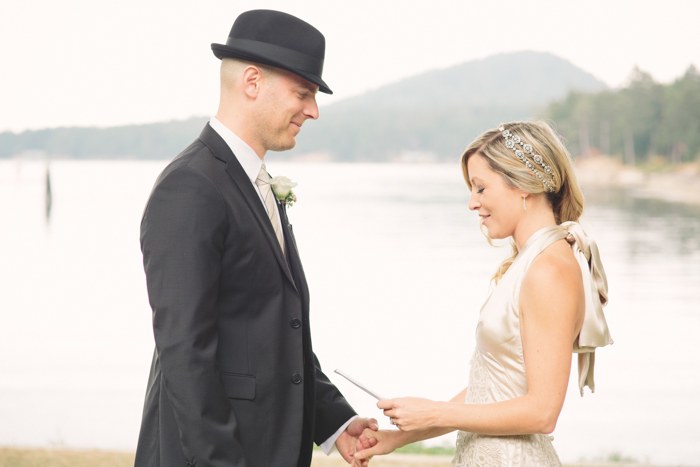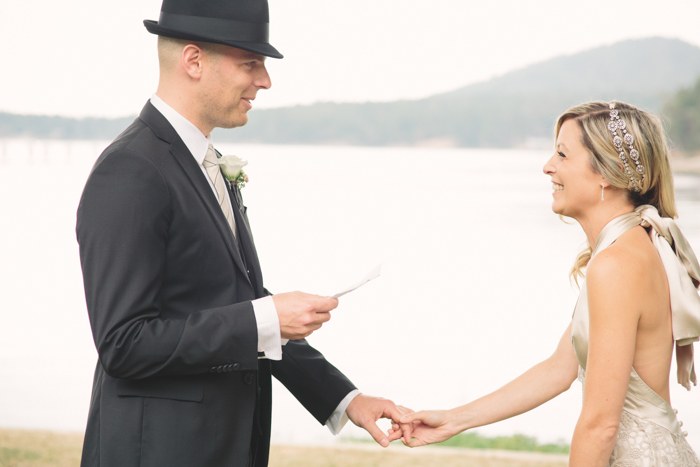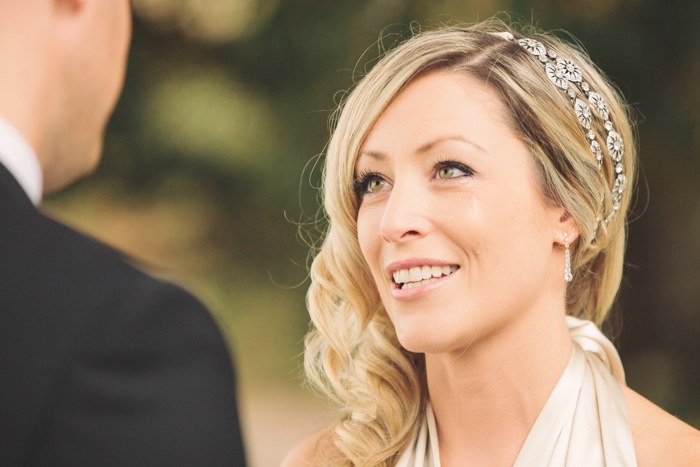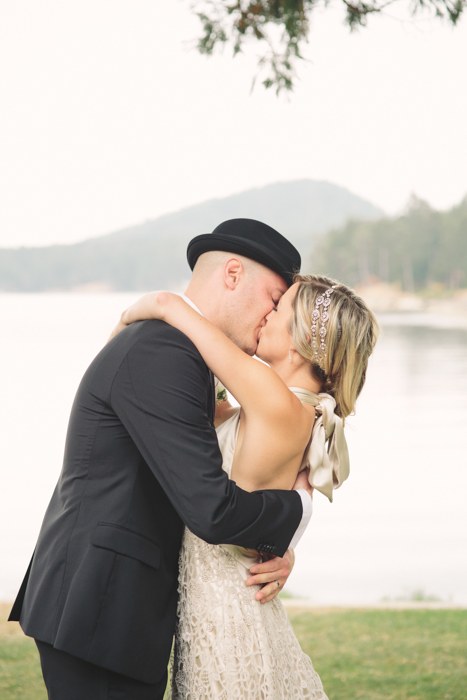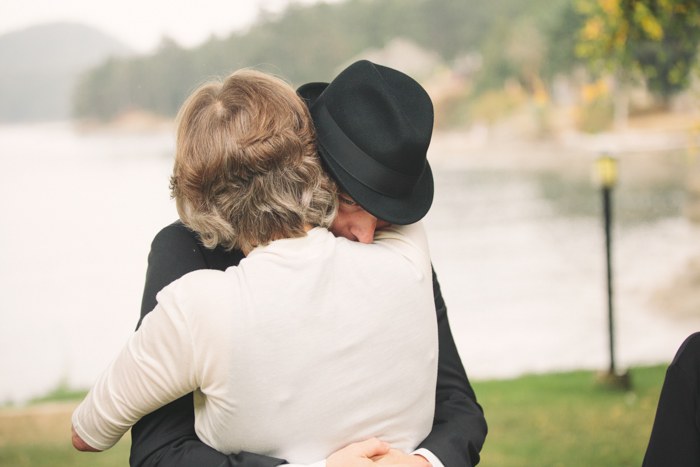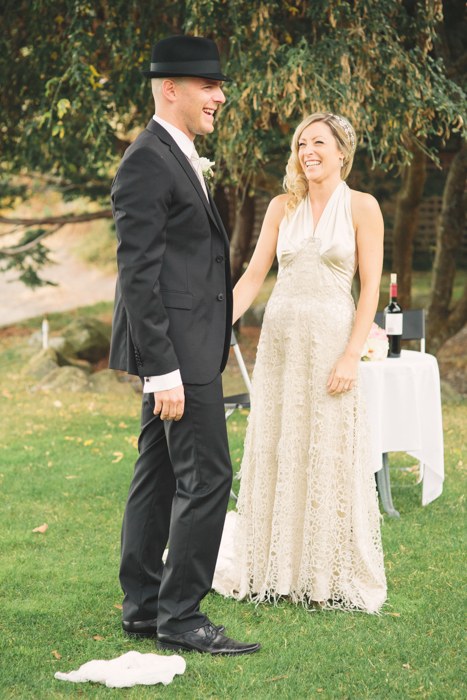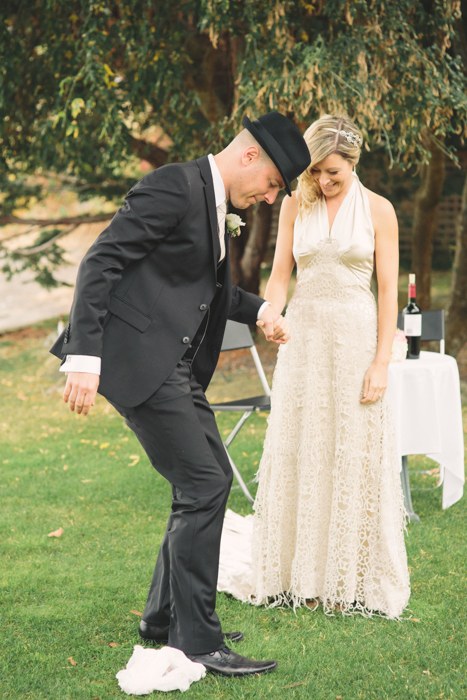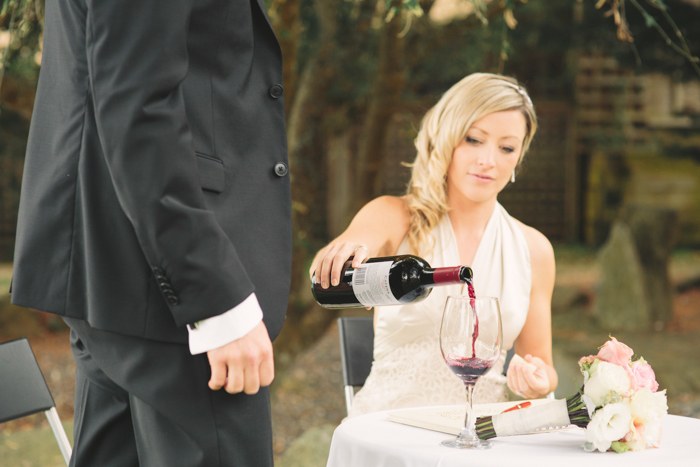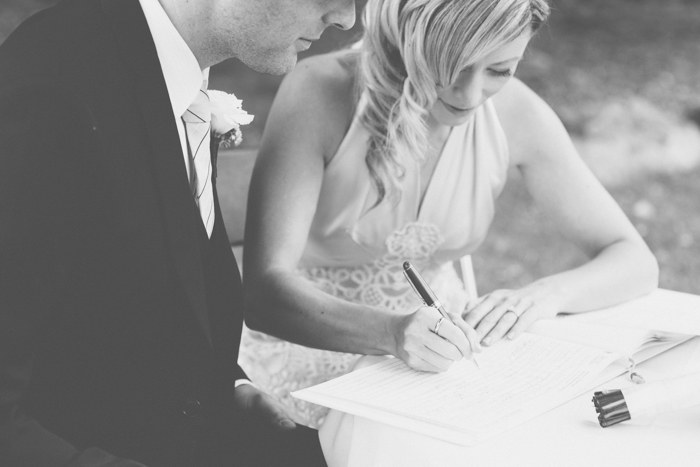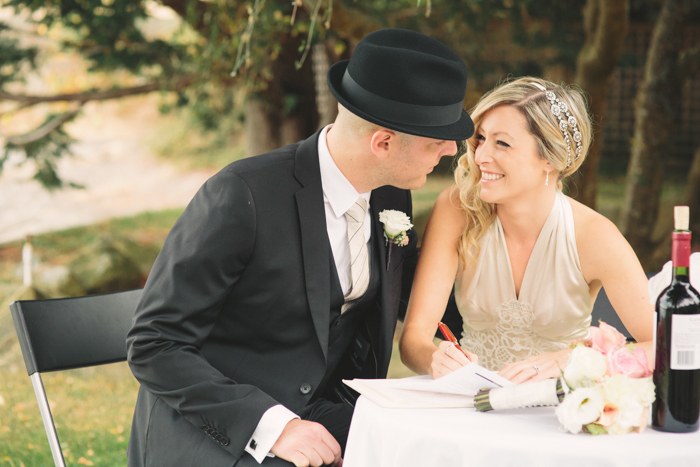 What were the highlights of the reception? 
Everything from the beautiful West Coast themed dining room, to the food and paired wine, was perfection. The staff worked seamlessly behind the scenes and created a fantastic evening for all of us. 
We gave each of our guests a welcome basket when they arrived at the Inn. Amongst the gifts were sealed envelopes that we asked each guest to bring with them to the reception dinner. We have spent many long weeks apart (Kate visiting family in Australia, Alex on the road with music etc.) and have communicated via letters, emails, notes secretly stuffed in suitcases and so on. The envelopes from the gift baskets contained famous love letters, poems and film quotes that we have shared over our relationship and are therefore really special to us. Throughout the evening, each guest read their letter out loud. Those moments were really beautiful and intimate. Many a tear was shed!
At the end of the evening we took our guests outside and surprised them with wish lanterns. We had previously decided to write the names of our nearest and dearest on the lanterns, so when we released them, it was like we were sending love into the nether for all of those people we care so deeply about. The rain had subsided and the sky was perfectly clear, with a huge full moon for added affect. It was a spectacular end to the evening.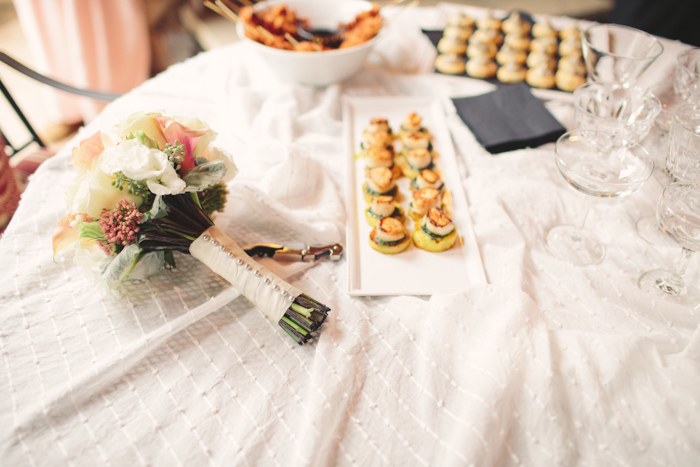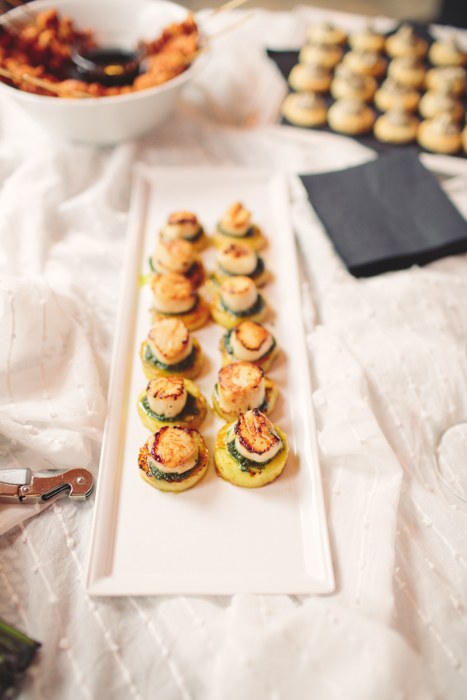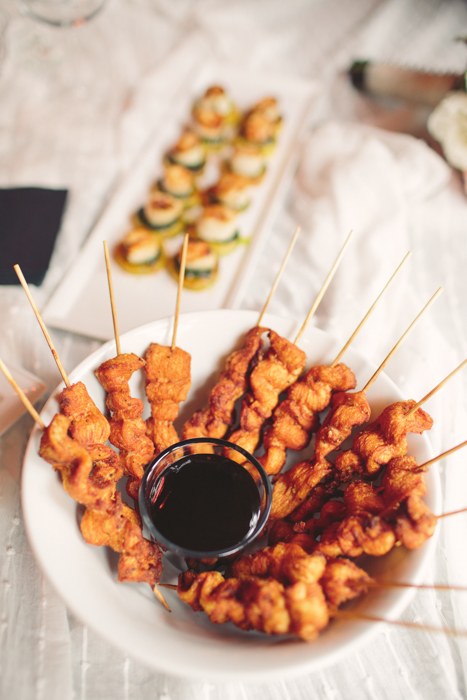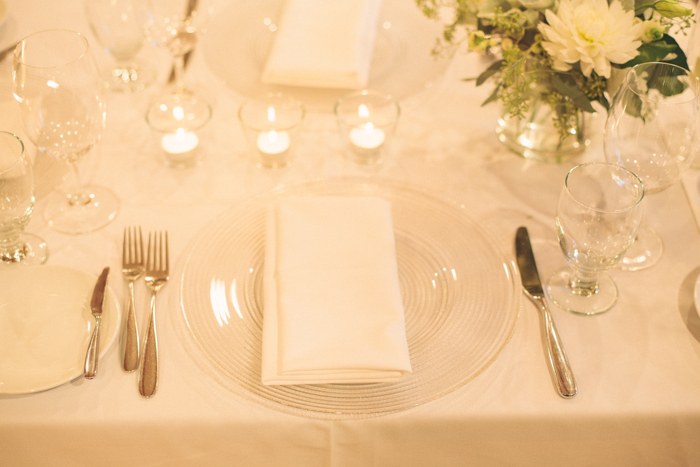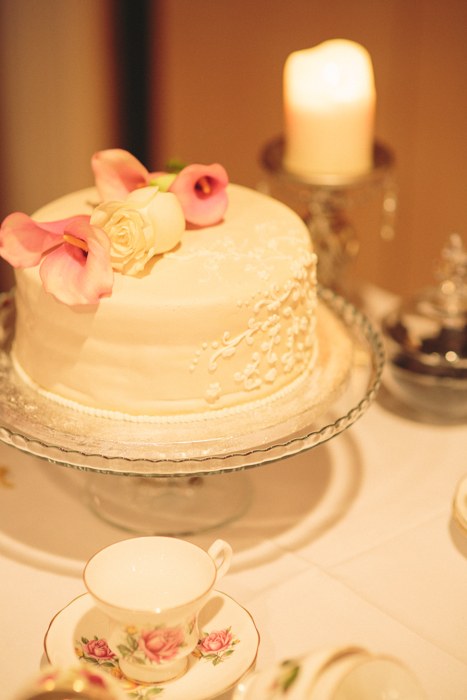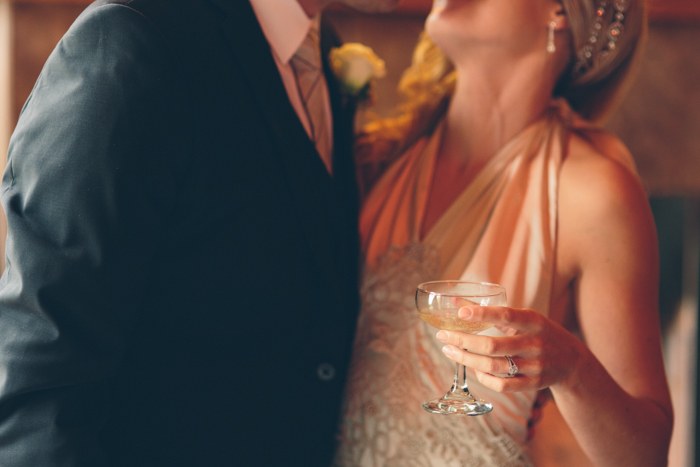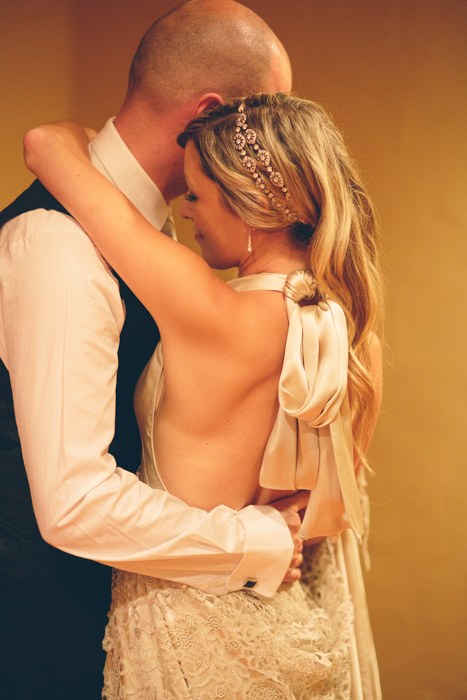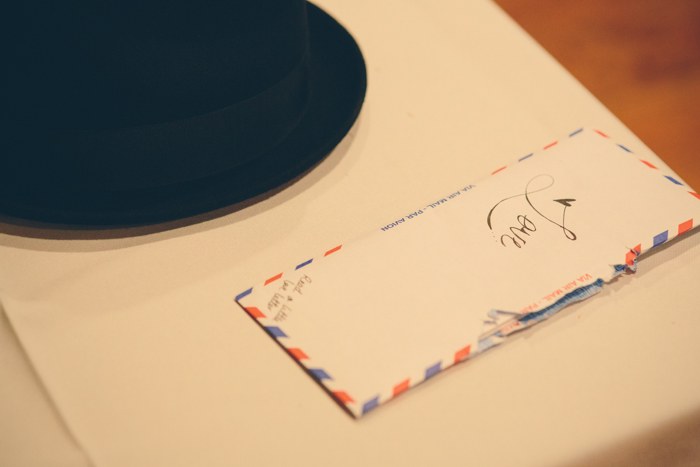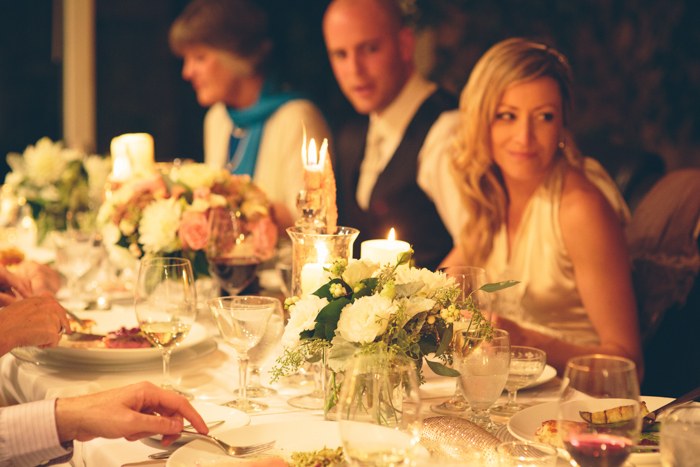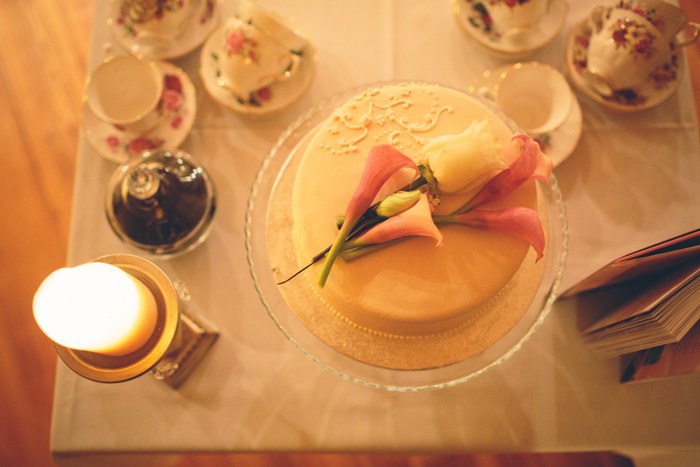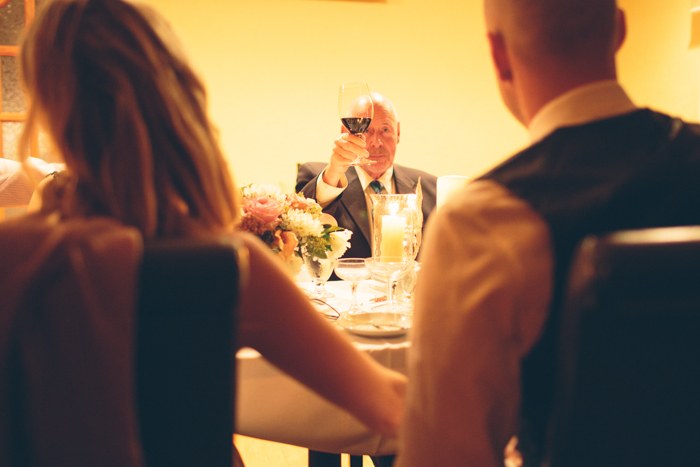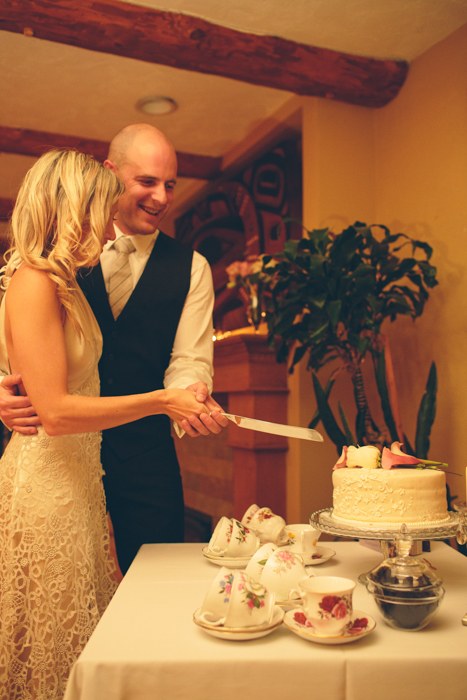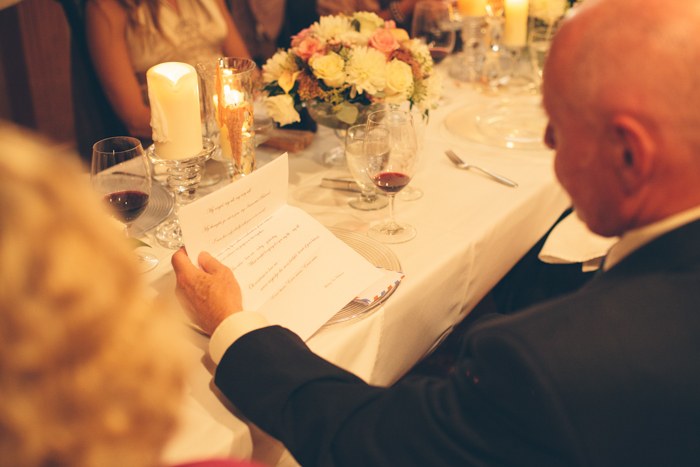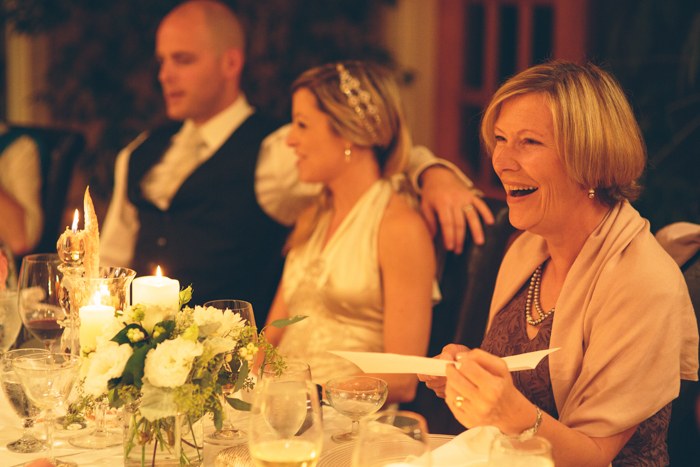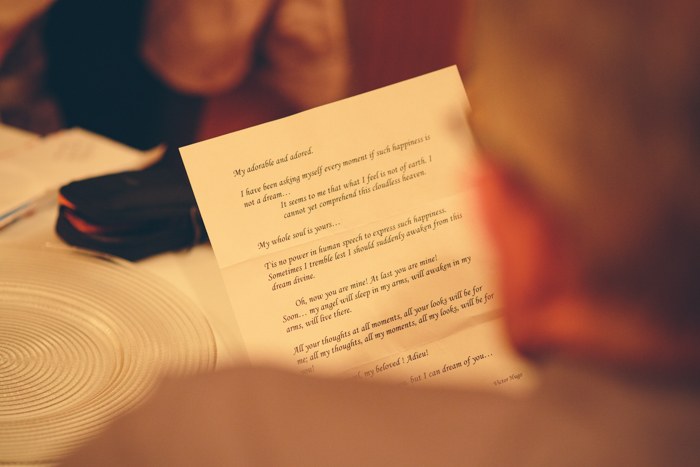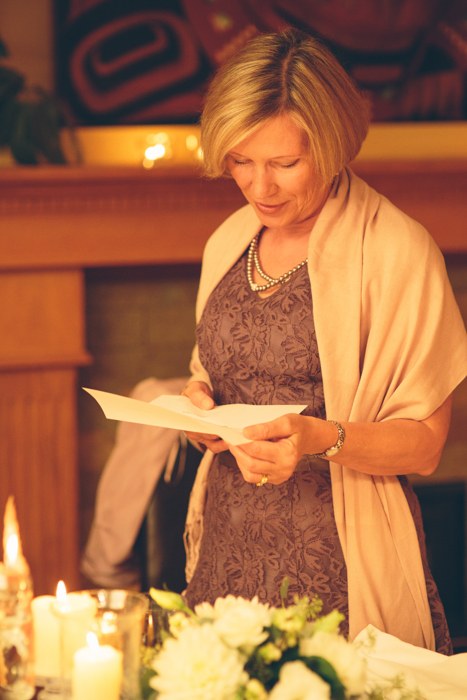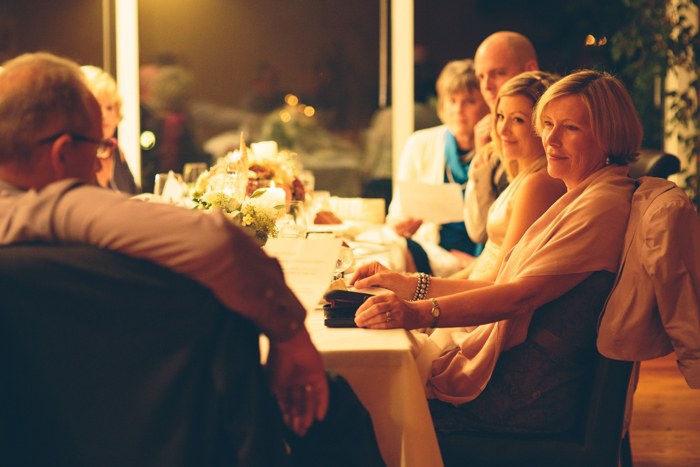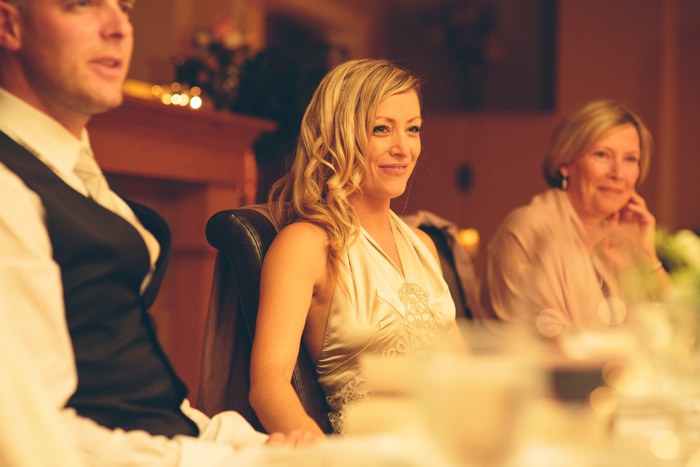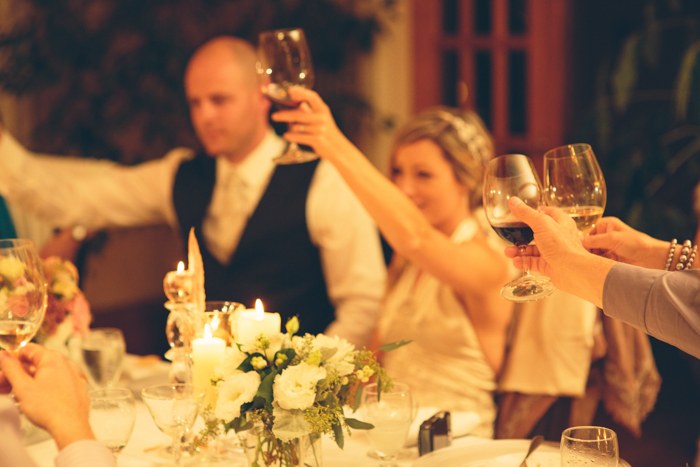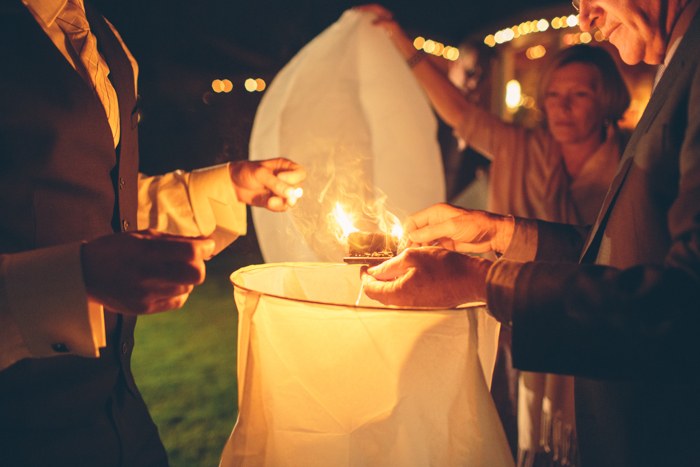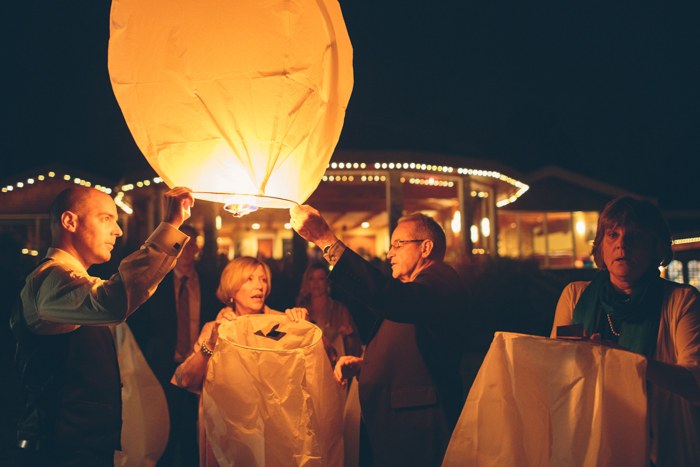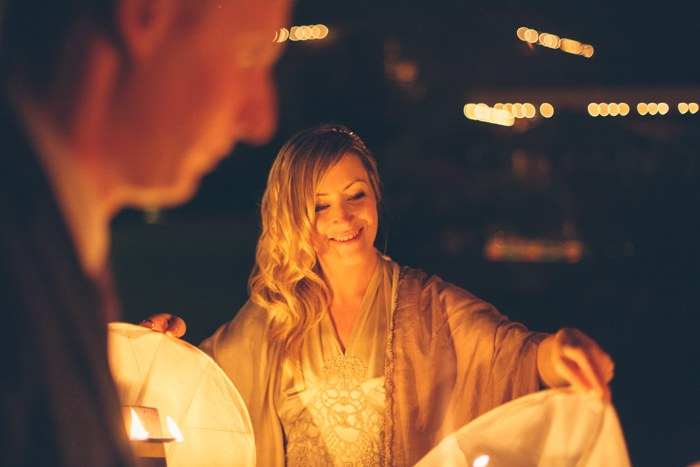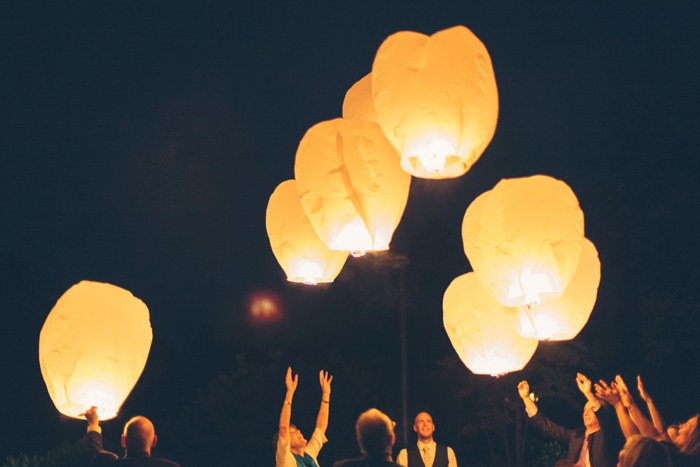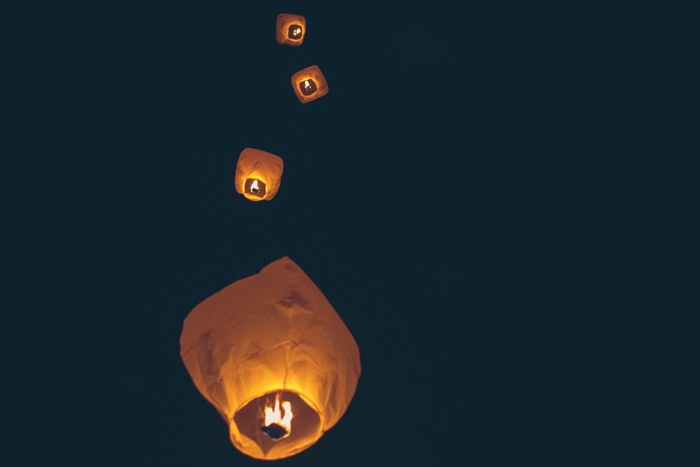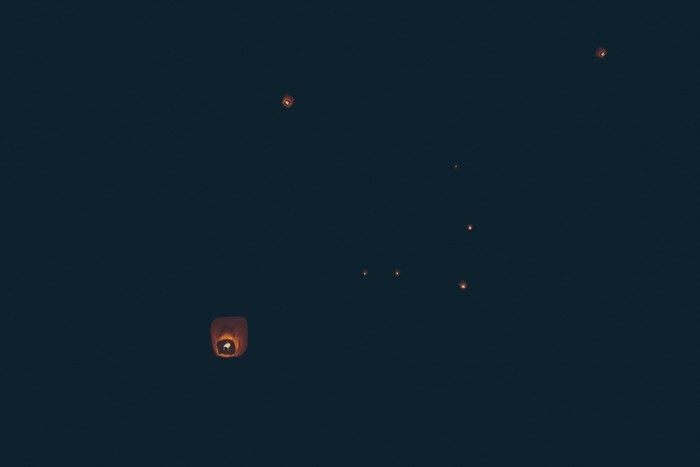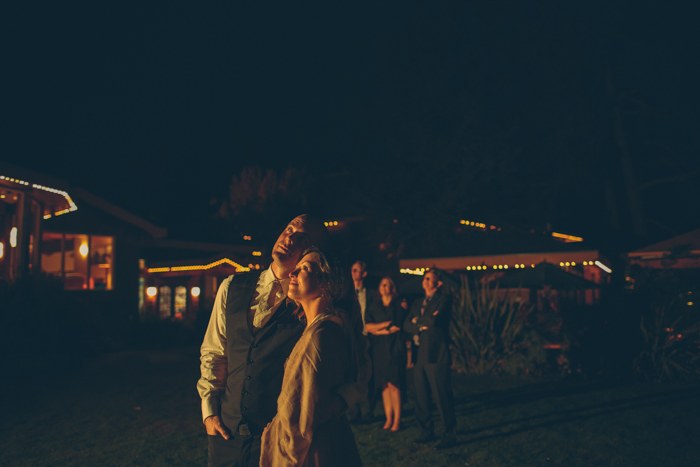 What was the best thing about having an intimate wedding? 
The incredible feeling of closeness at our wedding was astounding. Something we likely would never have achieved should we have had a large guest list. We all stayed at Galiano Inn for a few days before and after the wedding and were able to share so much time with our guests. By the time the wedding day rolled around, we were so relaxed and able to completely enjoy every aspect of our day. We shared beautiful conversations over our reception dinner, we never felt rushed or on a schedule. We didn't expect to feel so overwhelmed with love and connection, but a guest list of seven definitely proved us wrong. You can't replace that experience of intimacy.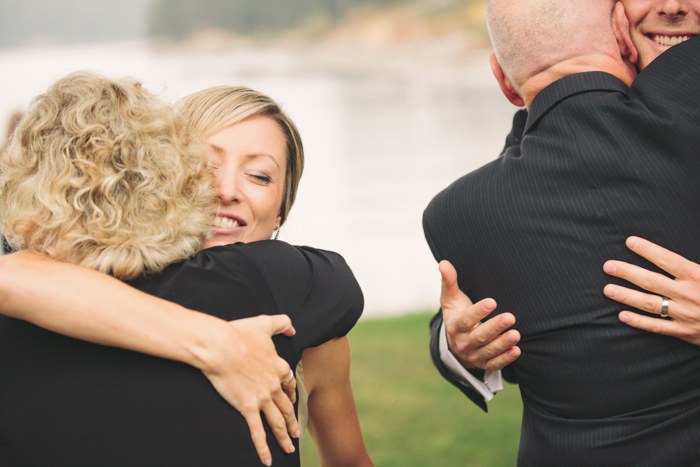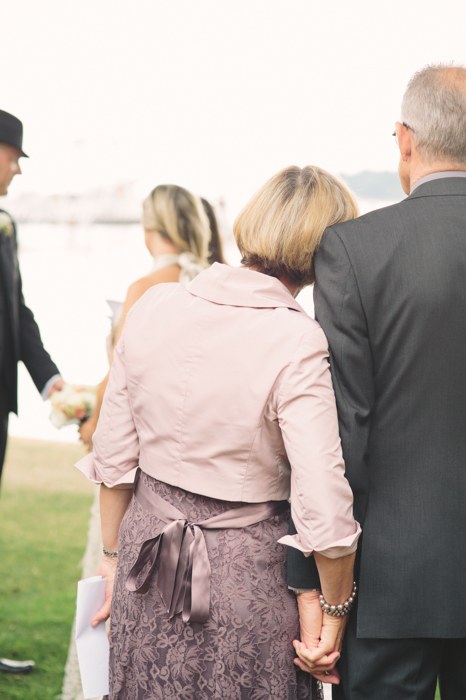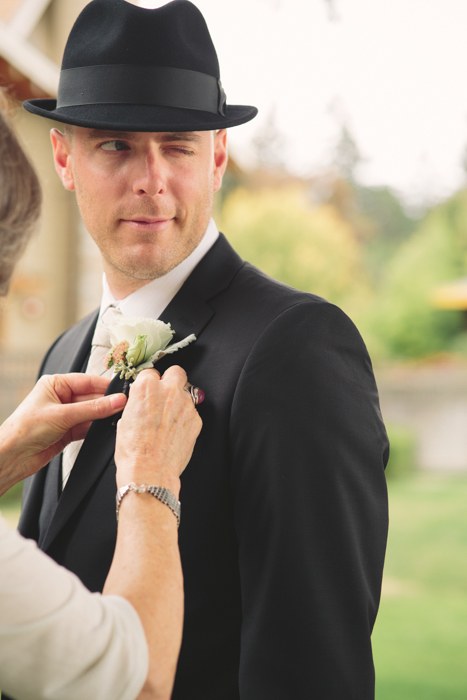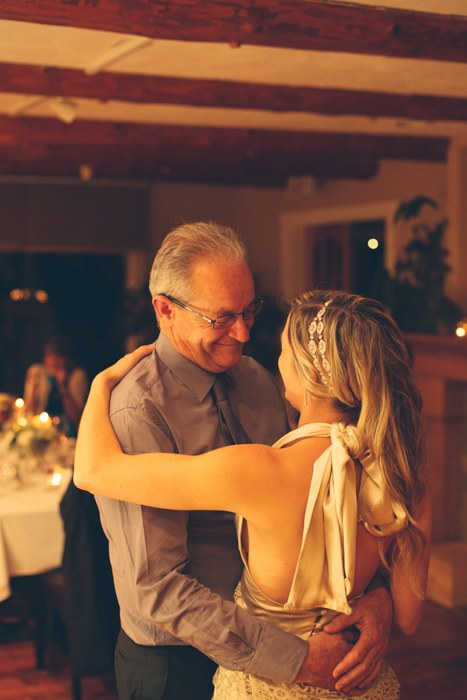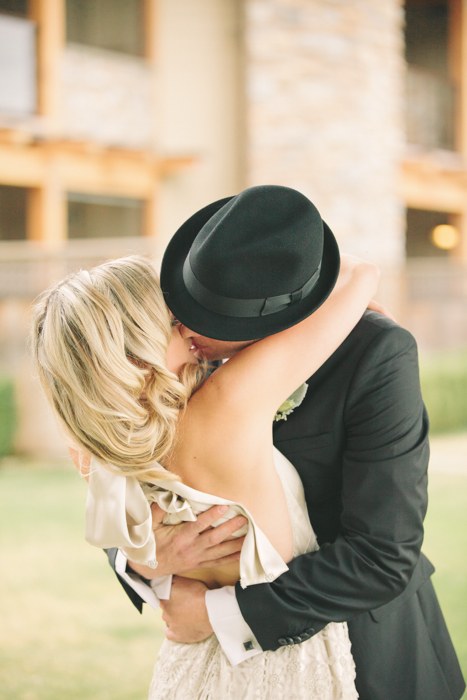 What advice do you have for couples who are considering an intimate wedding? 
Figure out exactly what it is that will make the both of you happy, then go after it. Ultimately a wedding is about celebrating a marriage and a marriage involves two people, so it really has to be about what the two of you want. Your closest family and friends should be able to understand that.