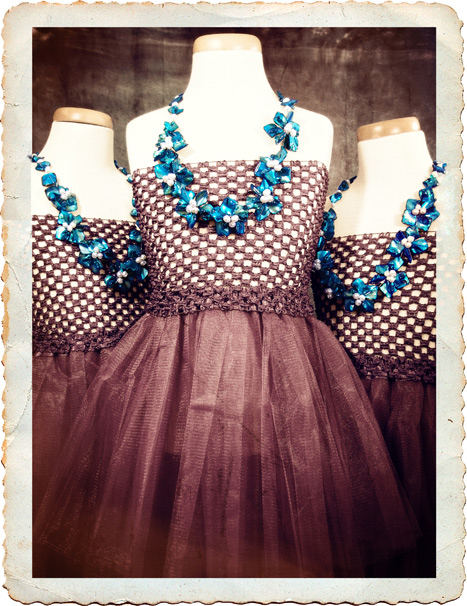 Close your eyes. Picture yourself on an isolated beach with your toes sinking into the sand as a salty breeze grazes your face. Heaven, right?
The minute you click through Terreign's online jewelry boutique, filled with postcard-esque descriptions, you'll immediately be mentally whisked away to paradise. Browse through the online shop and you will discover a collection of earthy but elegant accessories inspired by the owner's travels and handmade by artisans using natural materials that are perfect for destination brides.
"A good trip is all about discovering the undiscovered, whether in a fine museum or a bustling street market," says owner Michelle Bowen-Ziecheck. "When I found these beautiful pieces in mother-of-pearl and other natural materials, and in so many gorgeous colors, I knew they'd be exactly what just the right bride was looking for."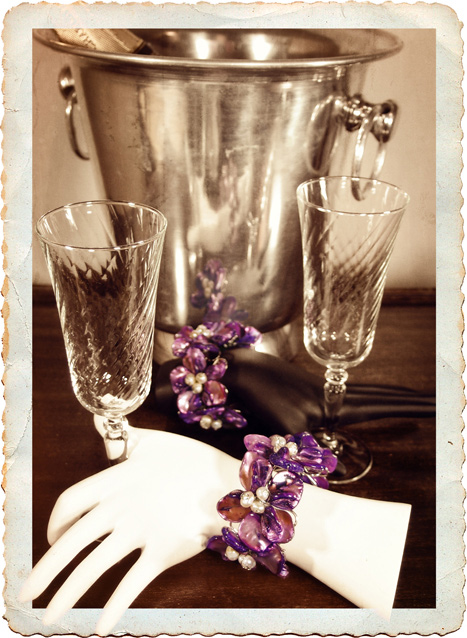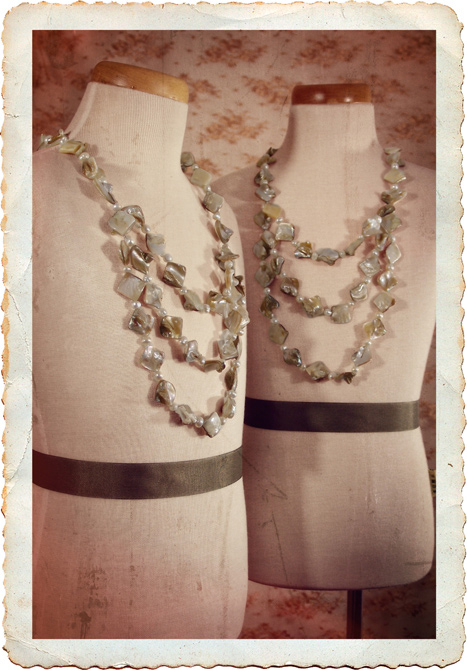 Bursting in a rainbow bright tropical hues, the vintage-inspired and destination-driven baubles are crafted with mother-of-pearl, coconut, wood fiber, and rivershell. Add a touch of whimsy to an airy gown with the Hana Bloom or Hana Triple Strand necklaces (pictured above and below), or gift your bridesmaids with the Hana Bloom pin (note: they also offer stylish gift packaging that any globe-trotter would adore!), all of which come in a myriad of colors.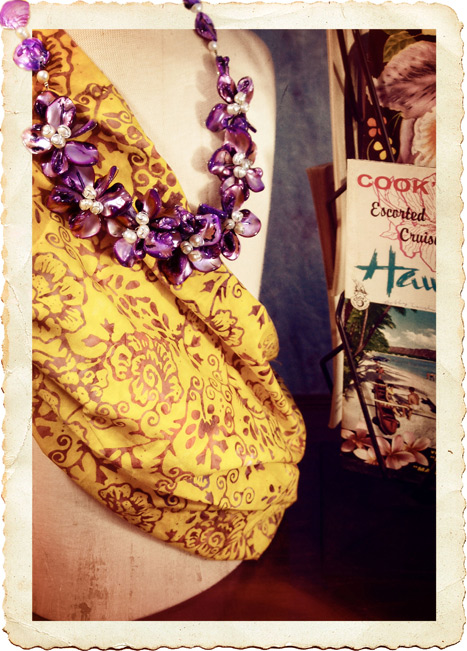 In addition to free U.S. shipping for orders of $60 or more (which they always offer), Terreign is giving two coupon codes for IW readers (both expire 6/17/2013):
INTIMATE10 — Take $10 off any order of $50 or more.
INTIMATE50 — Take $50 off any order of $200 or more.
Sponsored post.