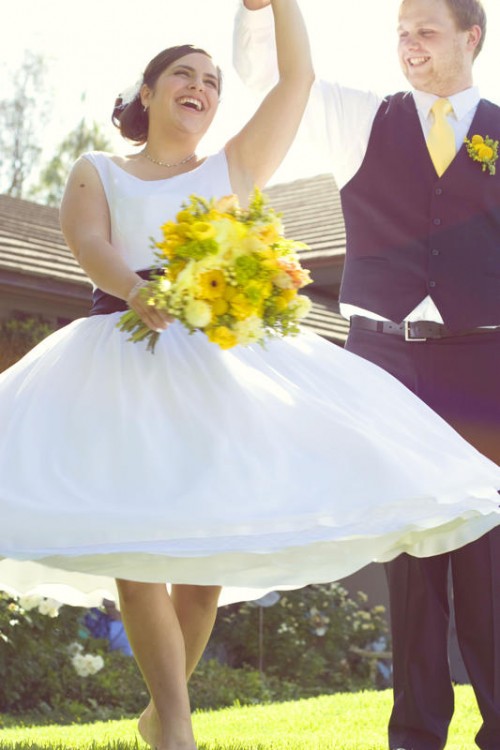 Hannah, 21 & Mathew, 21
Valencia, CA
Wedding Date: May 21, 2010
Number of Guests: 30
Wedding Cost: $6,000
Wedding Ceremony Location: Bride's parents' backyard on their deck
Wedding Reception Location: Bride's parents' backyard on a lower level court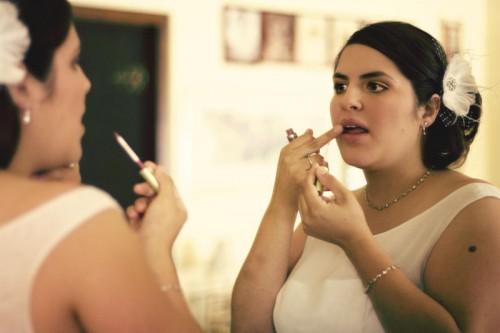 Why did you have an intimate wedding?
We originally thought of having an intimate wedding to keep costs down, but the more I thought about it the more I loved the idea of only having those nearest and dearest to us there. Every single person at our wedding was really special to us, and we knew we were important to them too.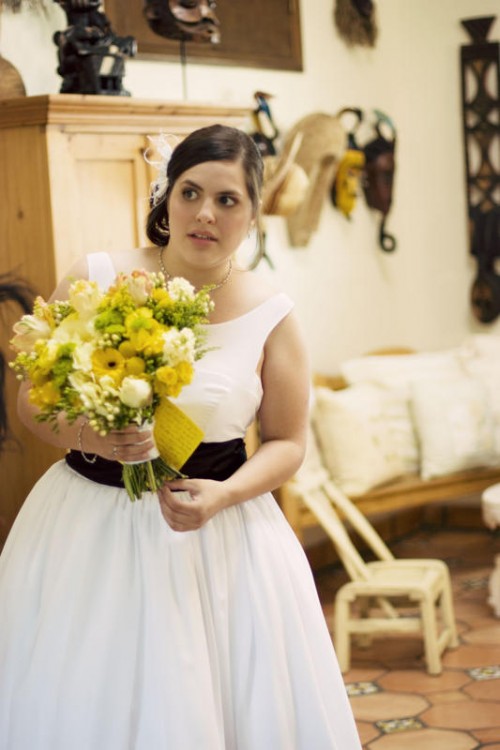 What are some the challenges that you faced planning an intimate wedding?
We had trouble finding a venue at first. We originally did not want to have it at my parents' house because we knew it would be a LOT of work. We would have to find all outside vendors, as well as do the set-up and tear-down ourselves. We booked a room at a really neat restaurant in Pasadena, but four weeks before the wedding they sent me an e-mail telling me they would be closing down. We weren't left with much of a choice and decided to have the backyard wedding. I am so happy we did now! It was a ton of work, but well worth it. The only thing I would change is that we would have had more time to plan, four weeks is not a lot of time to get everything together for a backyard wedding!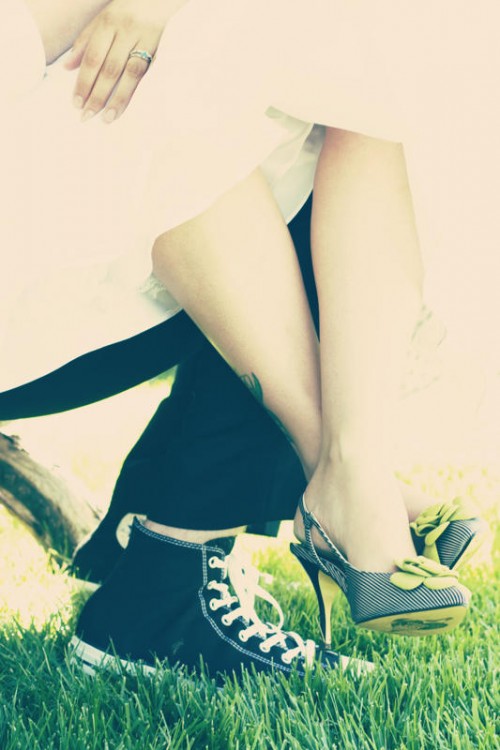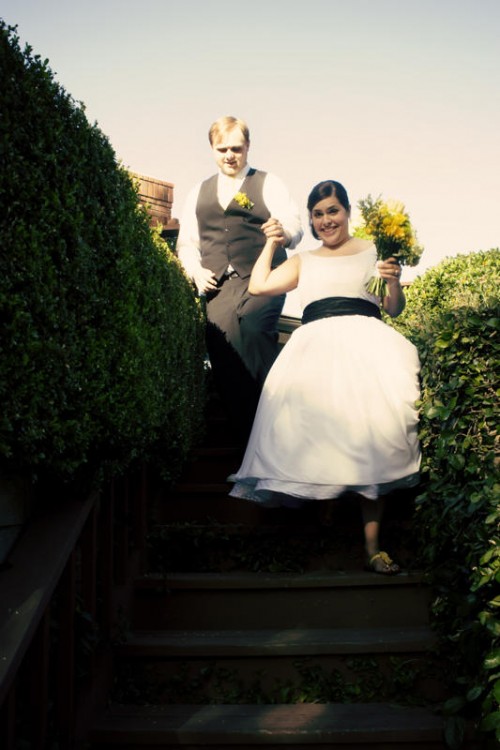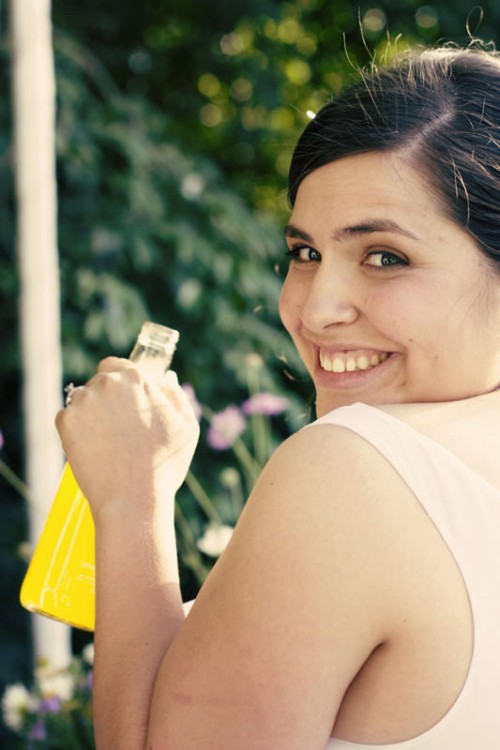 Was it difficult to pare down the guest list?
It wasn't very difficult for us. We decided to only have immediate family and a handful of our closest friends.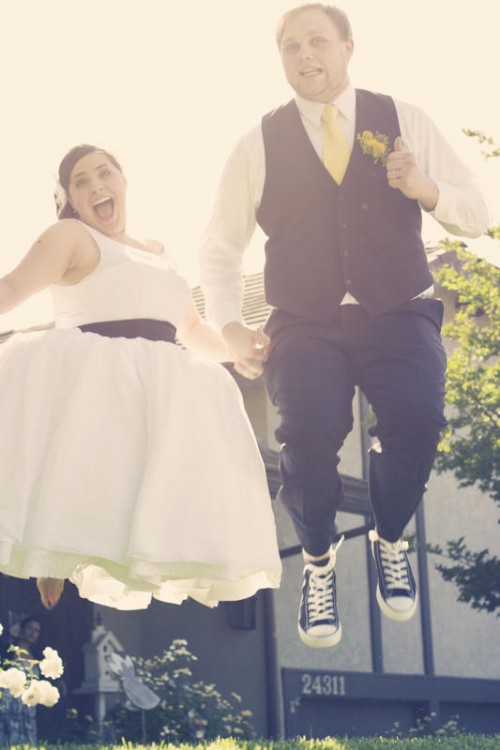 Did you have any 'issues' with the small guest list from friends and family? If so, how did you address them?
Everyone was very understanding with us. I spoke to some people who we decided not to invite although they thought they might be invited, and each one only wished us the best.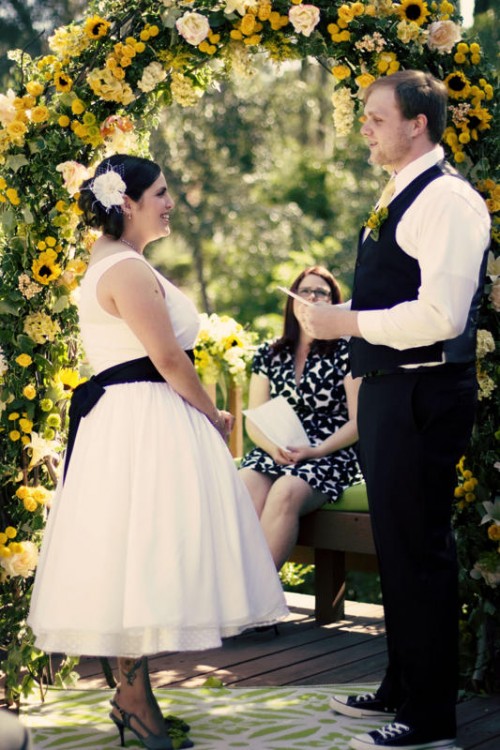 What were the highlights of the ceremony?
My sister officiated the wedding and she didn't make it through the first sentence before she broke down crying, but it made it all the more special. She worked hard to put together a very personal ceremony for us. We also wrote our own vows to each other. Everything was so personalized, it was wonderful.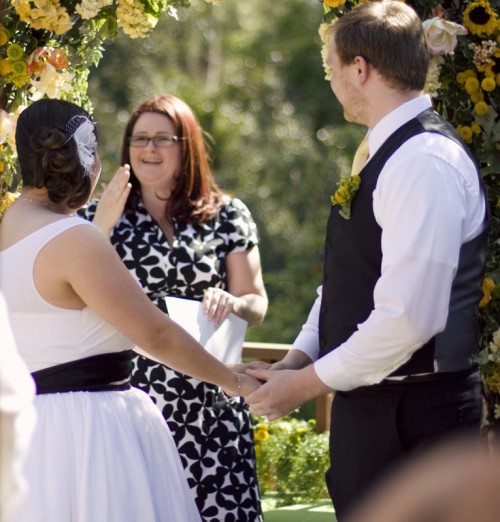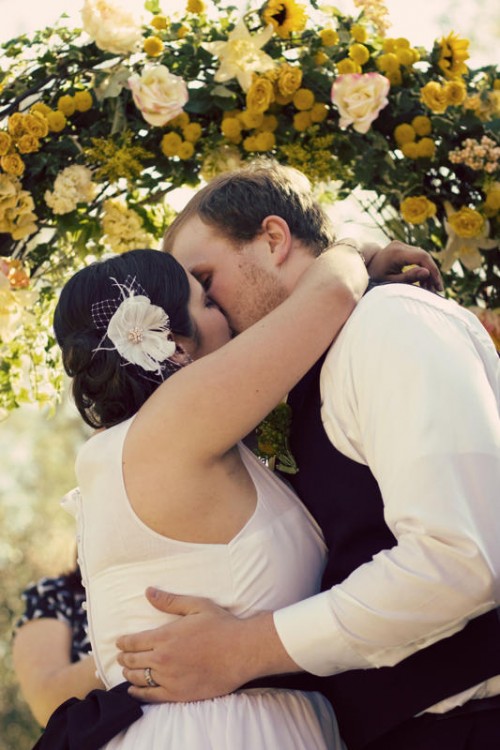 What were the highlights of the reception?
My favorite part of the reception was that we all sat at one long table. My husband and I could see every guest from where we sat.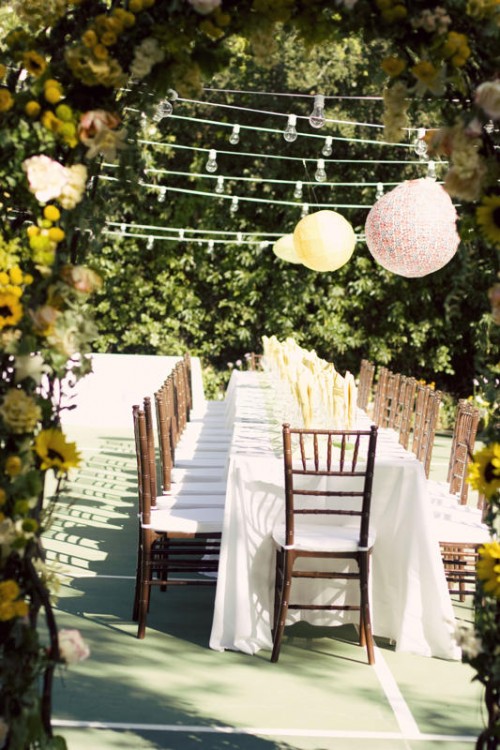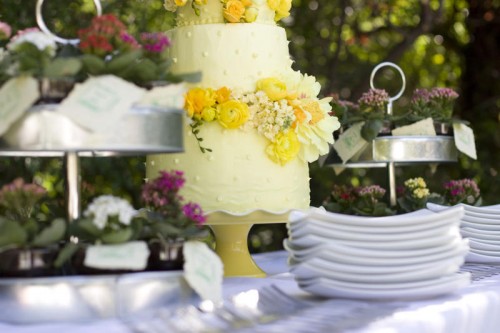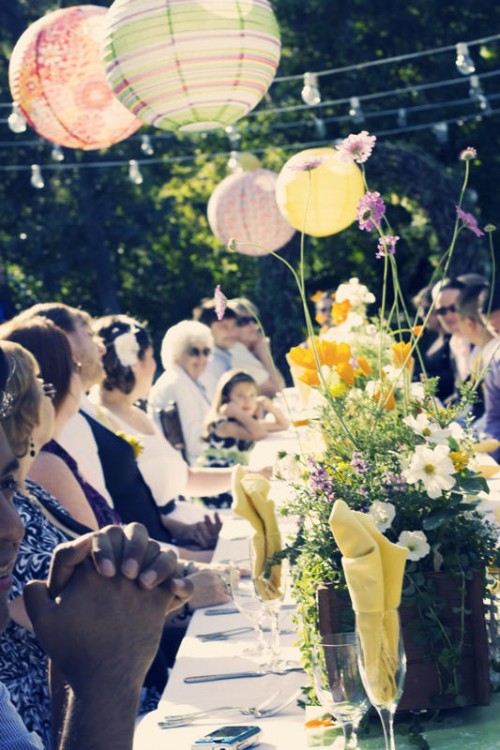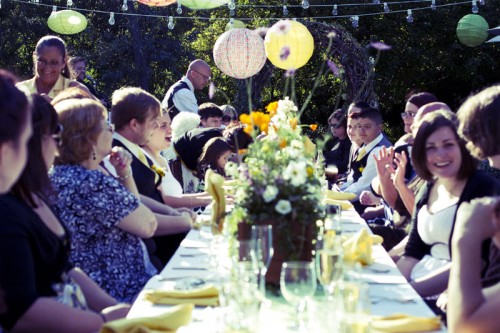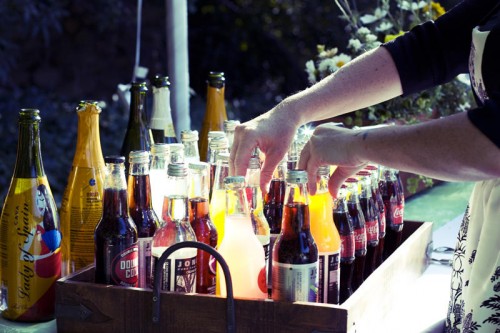 What was the best thing about having an intimate wedding?
The best thing about having an intimate wedding was being able to spend time with every one of our guests. We didn't have dancing, aside from the first dance, but everyone still got up and moved around and talked to one another. We even had a homemade "photo booth" and I was able to get a silly picture with everyone there. All of our guests meant something to us, even our wonderful photographer is a very close friend who flew all the way from Louisiana to take our wedding pictures, and our guitarist for our ceremony and reception is a friend of my dad's who I have known since I was very little.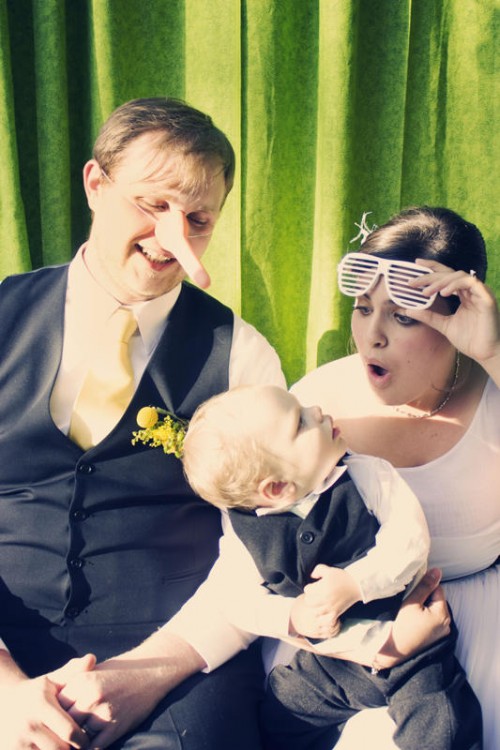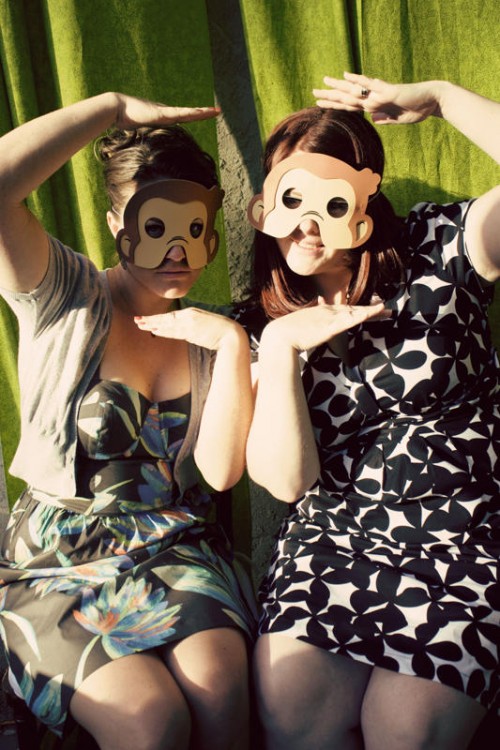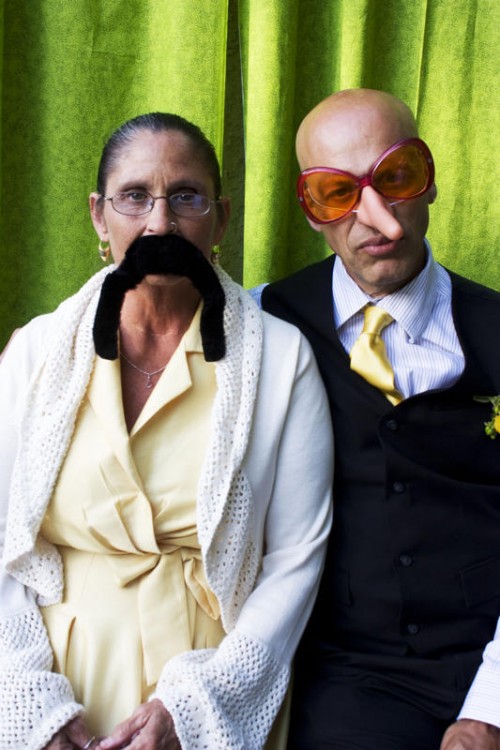 What advice do you have for couples who are considering an intimate wedding?
Intimate weddings are great and give you a chance to really personalize everything. The wedding is about the couple, rather than just a huge party. I would advise that you don't take on too much. Just because the guest list is small it doesn't mean that it's easier to do all of the details yourself. My sister and I made our own wedding cake, my mom and I made all of our favors and centerpieces, and we decorated and set up the wedding all on our own. I love how everything turned out, but it was really stressful trying to get everything done and we were working up until the very last minute.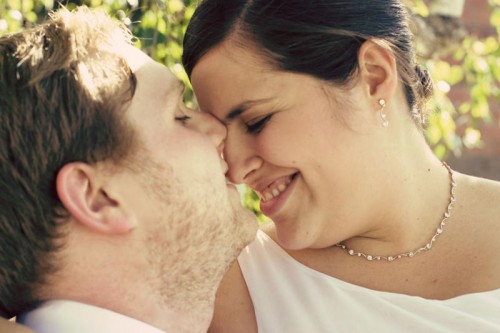 Vendors:
Photography: Katelyn Demidow Photography
Catering: Stonefire Grill in Valencia, CA
Ceremony and cake flowers: Gloria Muscarella