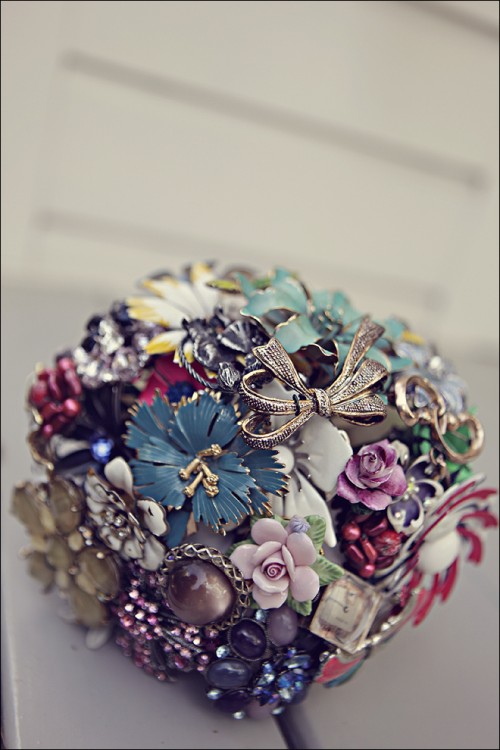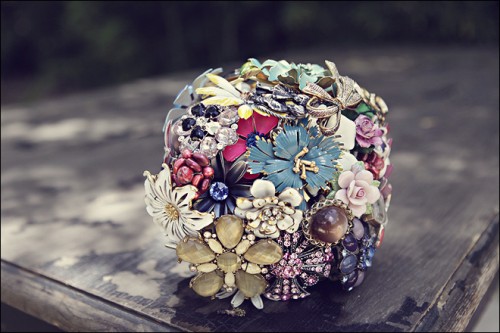 The vintage brooch bouquet is one of the latest trends in non-floral bouquets. A vintage brooch bouquet is a collection of ecletic vintage brooches assembled to take the form of a bouquet.
Not only are these brooch bouquets stunning, they make a fantastic keepsake from your wedding.
Kristin, who had an intimate wedding in Austin, Texas had a brooch bouquet at her wedding.
"I wanted a 50's themed wedding and the brooch bouquet was perfect," she says.
Kristin and her husband scoured second hand stores and antique stores in Michigan and Arizona for the brooches. Most cost between $2-$12 each. In total she spent $250 on brooches.
Amanda Heer at Fantasy Floral Design created the brooch bouquet (she added some of her brooches to the bouquet.) Total cost for the vintage brooch bouquet was $600.
What did she do with her bouquet after the wedding?
"I have it in a vase on my table," she says.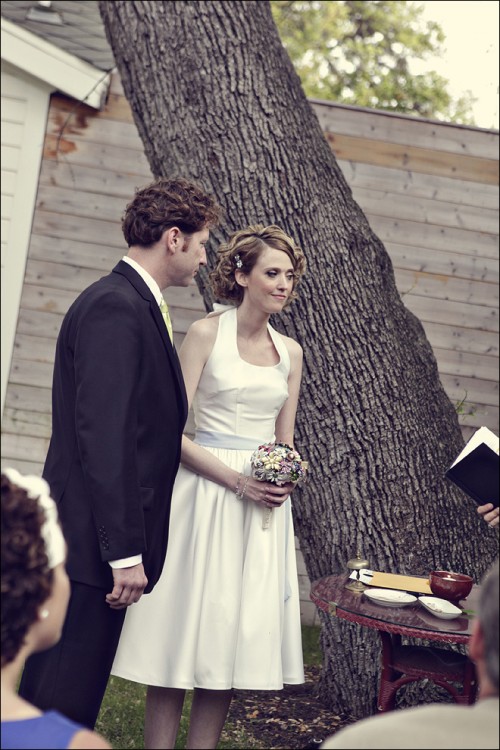 Photos from Kristin and Patrick's wedding photographed by Paige Newton Photography.