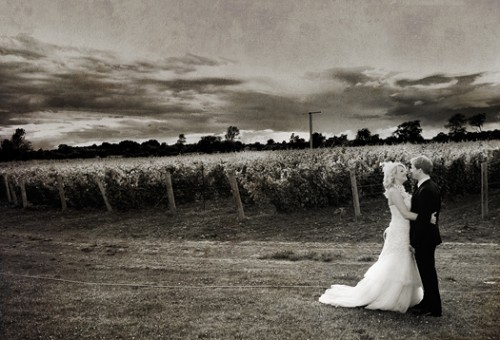 Lauren, 24 & Geoff, 26
Prince Edward County, Ontario
Wedding Date: July 18, 2009
Number of Guests: 65
Wedding Cost: $35,000
Wedding Ceremony Location: The Grange of Prince Edward Winery (The ceremony was by a pond next to the winery's historic farmhouse.)
Wedding Reception Location: The Grange of Prince Edward Winery (The Grange is one of southern Ontario's most historic wineries — originally a working farm, transformed into a lush, rolling vineyard. It really reflects the region's rustic, Loyalist past. It's reception area is in a beautifully restored barn, with towering cathedral ceilings and exposed beams, a tasting bar, and courtyard patio.)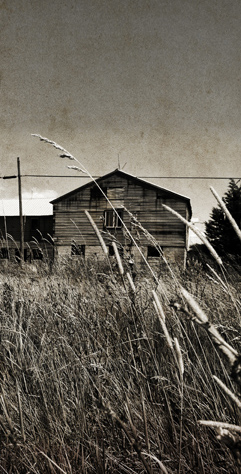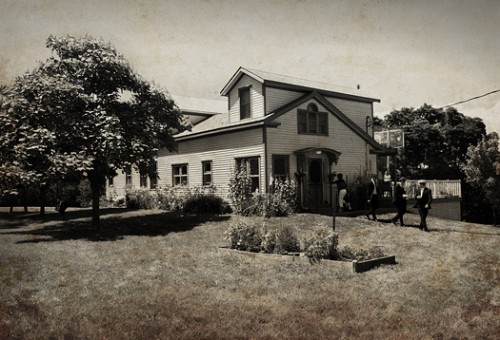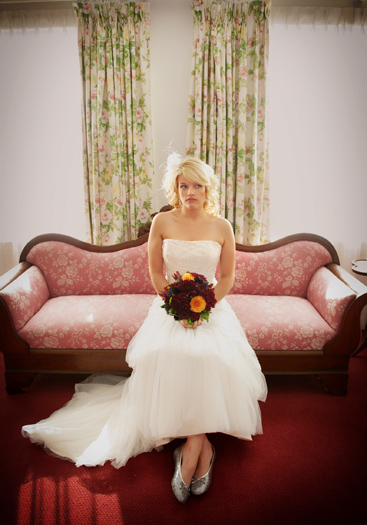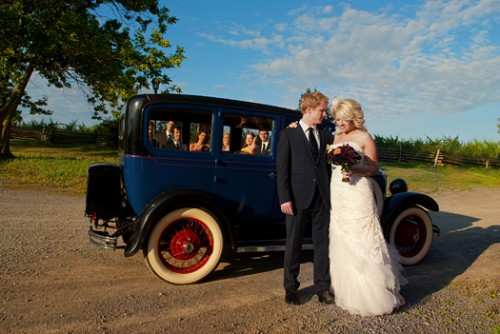 Why did you have an intimate wedding?
We both have small families, so we knew that a small, intimate wedding was a possibility. We spend a lot of time in Prince Edward County because Geoff's father owns a farm there, and we had been to the Grange many times for wine tasting. We decided that we wanted to have a wedding at one of Prince Edward County's wineries and when we visited the Grange, we decided that it was the perfect place. The venue could only accomodate up to 75 guests, so our upper limit for guests was already set! It was nice to think more about who we wanted to join us for the wedding, rather than who we could invite to fill a large venue.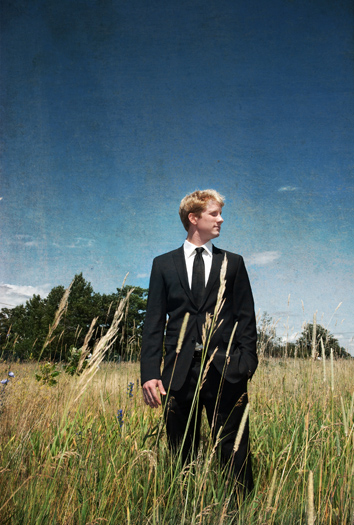 What are some the challenges that you faced planning an intimate wedding?
Like most people who have intimate weddings, it wasn't possible to invite every person we would have liked. But starting from a set number of guests and working from there was actually an easy way to do the guest list.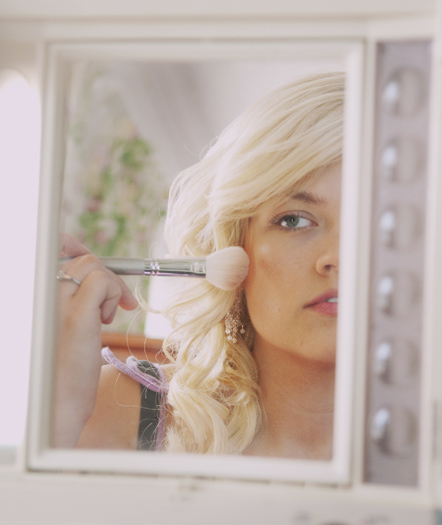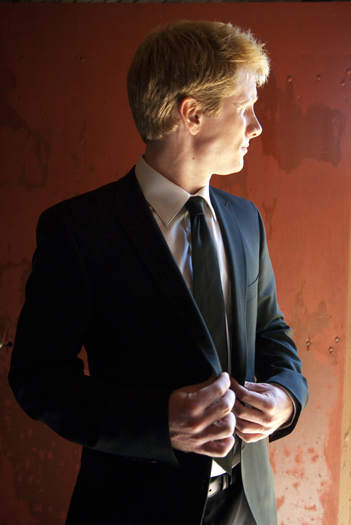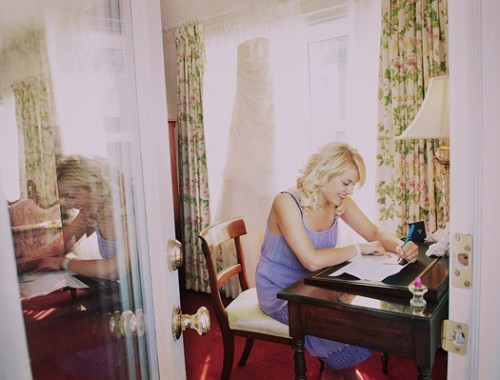 Was it difficult to pare down the guest list?
Yes, but we both have very small families, so we were able to invite all of our close friends, which gave the wedding a really fantastic atmosphere.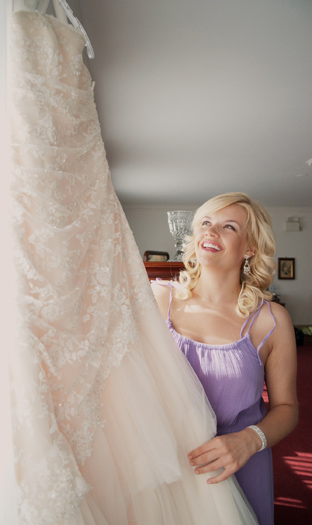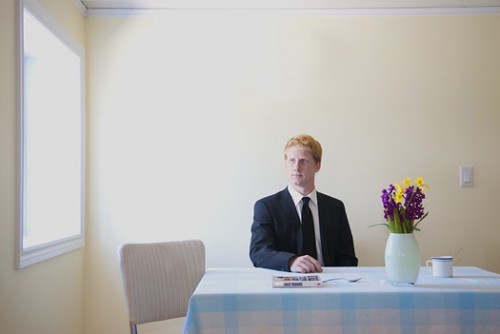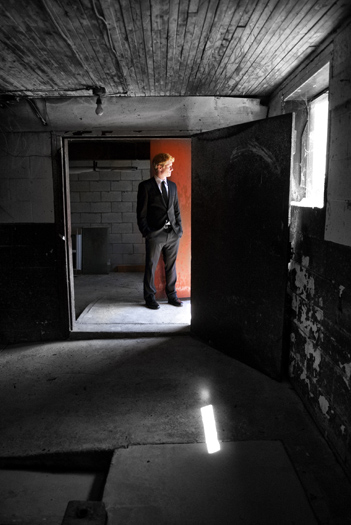 Did you have any 'issues' with the small guest list from friends and family? If so, how did you address them?
Not really. Once you have selected a small venue, you can always say "with such a small venue, we just couldn't have everyone we care about join us for the wedding."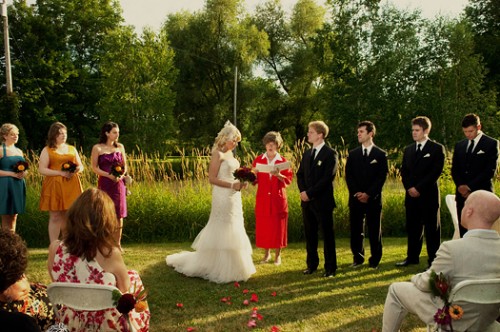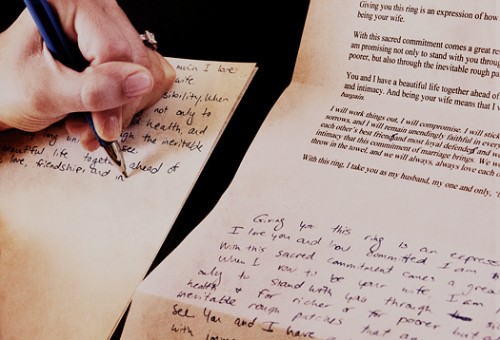 What were the highlights of the ceremony?
Reading our vows and looking in each other's eyes just before we were married was a moment we'll never forget. One memorable detail was Lauren arriving at the ceremony in an antique car. Getting out of the car and walking down the flower-lined aisle was a beautiful image.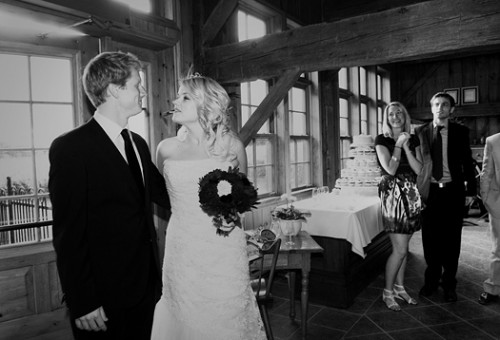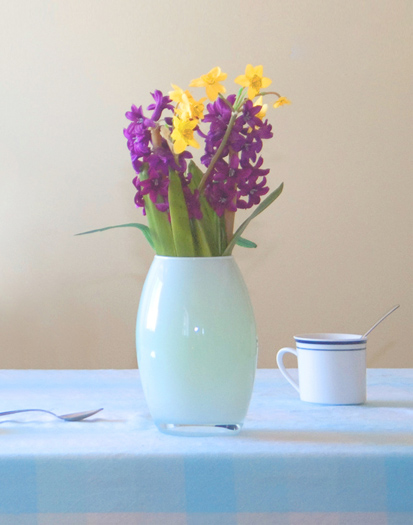 What were the highlights of the reception?
The speeches were an unforgettable part of the night. Another great thing about having an intimate wedding was that the speeches were really warm and heartfelt — and the audience knew what the speakers were talking about! It made the speeches a wonderful, emotional ceremony, rather than a long and boring ritual.
We were lucky enough to have Michael Potters cater our wedding, and he prepared a tapas-style menu that was one of the highlights of the reception– the guests were thrilled.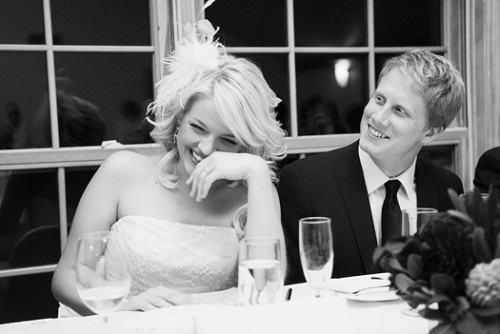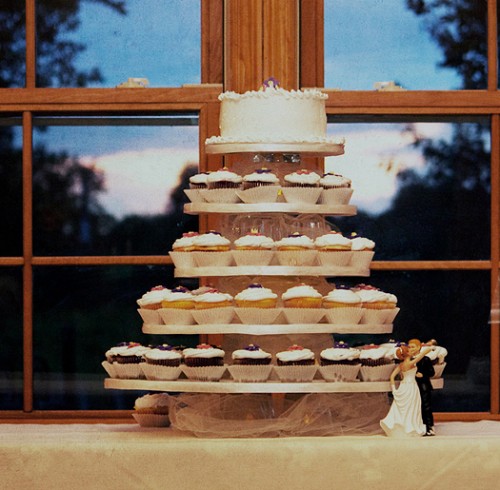 What was the best thing about having an intimate wedding?
One of the best things about having an intimate wedding is that it is much easier to control the wedding costs while still having all of the touches you want in a wedding. Geoff and I were able to have a really elegant wedding without breaking our budget too much.
It was great to know every guest at the wedding well — it let us spend our time celebrating rather than meeting people.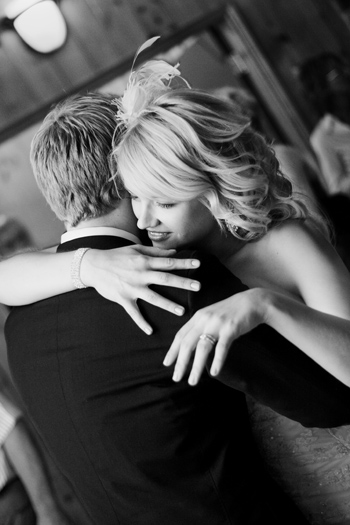 What advice do you have for couples who are considering an intimate wedding?
I would suggest choosing a venue that you find magical and building the wedding from there. Don't pick your second-favourite venue because it will fit more guests — pick the venue you want and then build the guest list. Our experience was that the perfect venue makes all of the other choices easier.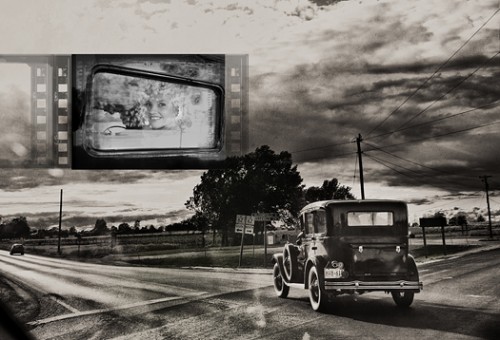 Vendors:
Photography: Studio Phototerra
Wedding planner: The Grange provided a fantastic wedding planner, Monica Mills
DJ: Impact Entertainment, Randy Woolman
Officiant: Suzanne Pierson, from All Seasons Weddings
Catering: Chef Michael Potters from the Harvest Restaurant in Picton Ontario
Florist: Red Barn Floral Design
Cellist: Marion Stratton Duo