We get a bit teary eyed every now and then when we receive real wedding submissions – but this one had us in all out messy sob. The kind that lingers for hours in the form of red, puffy eyes. (You've been warned!)
Kandis from Wish Photography sent us this wedding. She told the story of this couple so beautifully, we felt we had to share it with our readers. Take it away Kandis!
Jen and Josh's story begins about three years ago. Jen's Gran moved into an assisted living/nursing home when her Grandpa passed away as Jen couldn't care for her Gran on her own. Jen was raised by her grandparents since she was five years-old. Several times a week Jen would visit her Gran where she would read to her, play cards and have lunch together.
Josh was also raised by his grandparents for most of his childhood. His Grandma passed away years ago and it was just his 'Pops' and him most of the time. Josh told me they were best friends. When Josh went away to college, his Grandpa had taken a serious fall and hadn't been the same since and they felt it was better if he entered an assisted living/nursing home. Josh would go to visit his grandpa aka Pops nearly every day. They were the only family each other had.
As luck would have it Jen's Gran and Josh's Pops were in the same nursing home.
One day Josh was having lunch with his Pops and Jen was having lunch with her Gran and the four of them ended up at the same table. Jen told me that small talk was exchanged but nothing to over the top or interesting. Now and then they would run into each other in the hallway or in passing as one was coming while the other was going and they would exchange pleasantries.
About a year and a half ago, Jen's Gran passed away. It was the worst day of Jen's life she told me. She didn't know how she would cope or move on. She didn't have many friends and she didn't really have any close family. At the funeral Josh showed up with his Pops. He talked briefly to Jen and gave her his number, letting her know that if there was anything he could do for her to give him a call. He told me "truth be told Kandis, I never thought she would take me up on it". But Jen did. She said one really hard day she felt really lonely and just needed someone to talk to. Needing to connect with someone who knew her Gran, she decided to give Josh a call.
Soon Josh and Jen talked more often and their friendship quickly grew into a relationship. Jen would accompany Josh from time to time to visit his Pops. On more than one occasion Jen told me that Pops would say to Jen: "So when you going to marry my Grandson?" It was a question that both Josh and Jen ignored.
In August, Josh was visiting his Pops for what would end up being his last time. They were having a normal conversation and his Pops said to him: "Josh, that beautiful gal Jen – she is special. You better snatch her up before someone better looking does. I really like her, and I think you love her. Promise me you won't wait too long to be happy. Promise me you will love her for the rest of your life. She needs you, and you need her."
Josh told me their conversation went on for several hours about the future. He also told his Grandpa that he had already bought her a ring and was thinking about proposing on her birthday that would be coming up in a few months.
In the night Josh's Grandpa passed away in his sleep.
Josh told me that Jen was now all he had, and he was all she had and he couldn't wait another moment to make it happen.
So they decided to do it – to get married. Since they didn't really have any family and all each of them had was a best friend (who happened to be dating each other – Josh and Jen set them up – lil' match makers!), they decided to do something really quick and special.
They put their wedding together within two weeks. Every element of their wedding had special meaning to them. 
Let me share with you all the little details they shared with me:
The runner for the aisle was a piece of lace that was a remnant from the lace from Jen's Grans fabric collection.
The location was the childhood farm and house that Josh's Pops grew up in.
Jen's handkerchief was the one used at Jen's Gran's wedding.
Lavender was used on the table because it was Jen's Grans favorite scent.
Josh's Pops loved books and the books used as decoration were his.
The bible used during their ceremony was Josh's Grandpa's bible.
While growing up Jen's grandparents had apple and pear trees and she would pick fruit with her grandparents every harvest.
Jen's grandma was an avid canner and taught Jen how to do jellies and jams. The last jar of Grans strawberry jam was served at their wedding.
Jen's grandma won several blue ribbons for her pies at the Utah State Fair and so they served pie instead of cake, as well as chicken pot pie for the main entree. The pies were made using Gran's recipes.
Josh's grandpa loved soda pop but would not drink it unless it came from a bottle. His favorite was Orange Crush.
Around Jen's bouquet she carried a blue ribbon her gran won at the state fair.

Out of all the weddings we have shared here at IW, this one has touched our hearts the most. Here it is: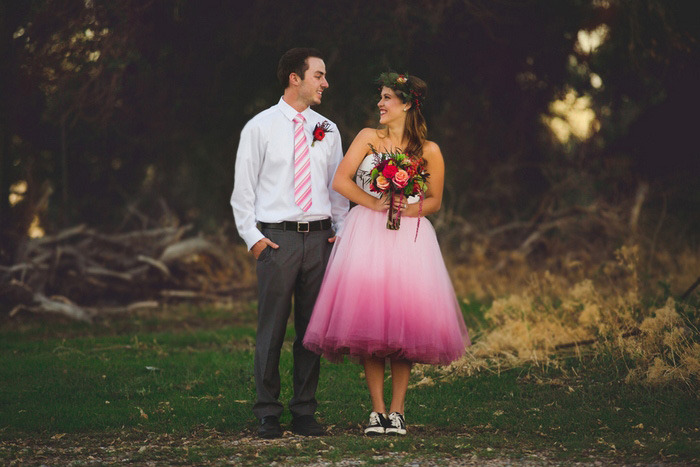 Jen, 27 & Josh, 30
Salt Lake City, Utah
Wedding Date: September 7, 2013
Number of Guests: Bride and Groom plus two guests
Wedding Cost: $1,500 not including rings (rings: his – $750; hers – $5600)
Wedding Ceremony Location: We held our ceremony and our reception at Josh's late grandfather's childhood home and farm. It's run down and old, and wonderful in every way. 
Wedding Reception Location: see above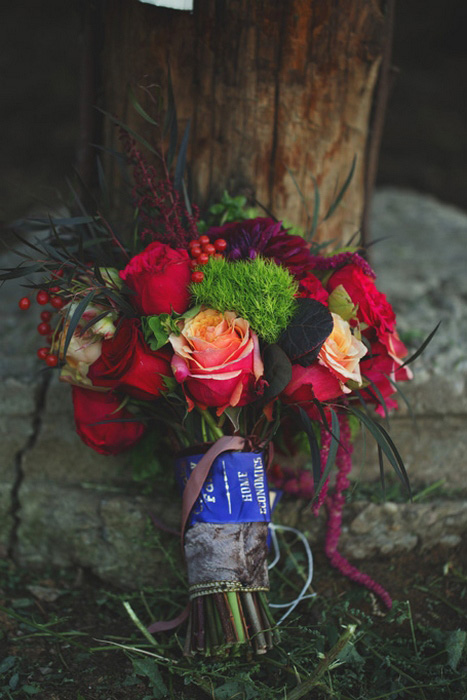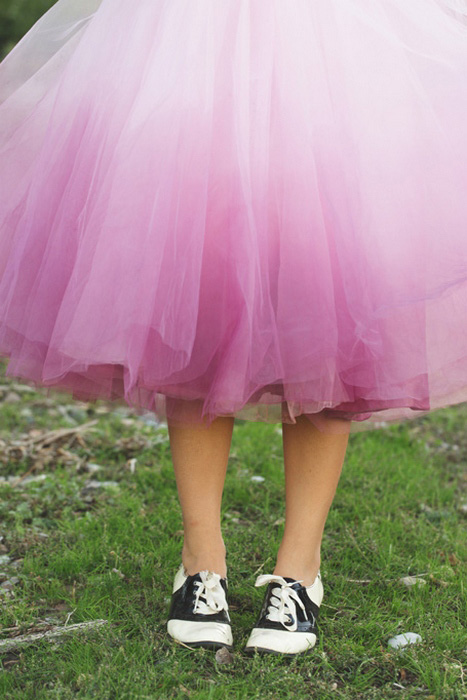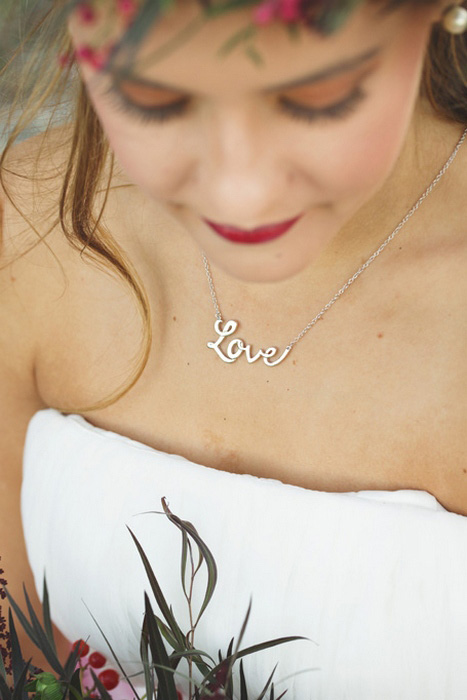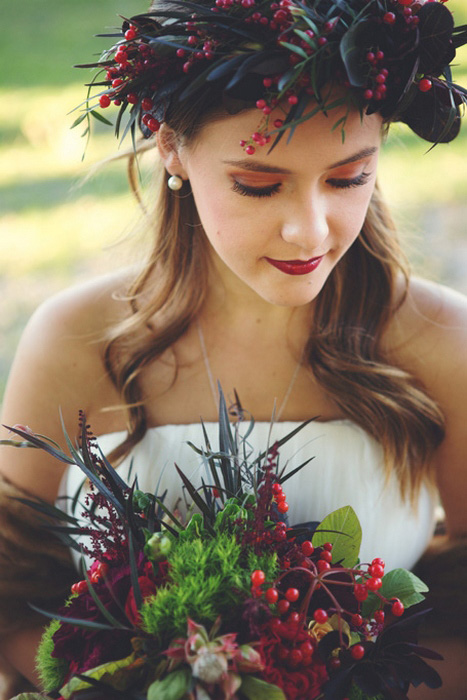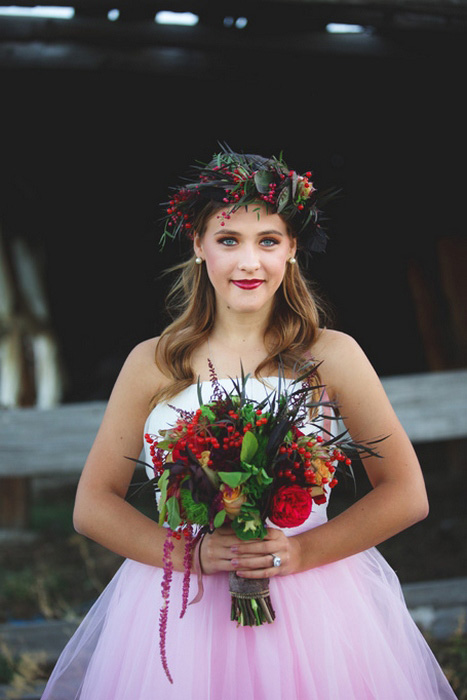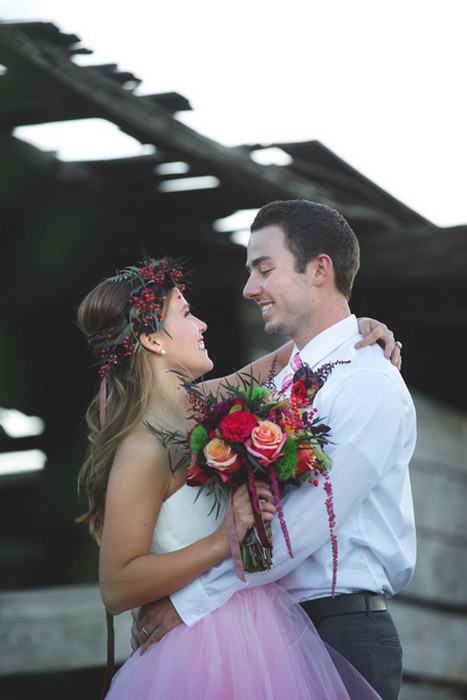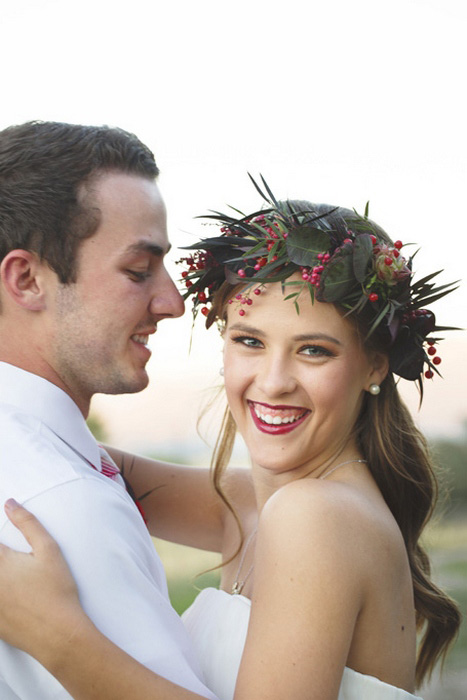 Why did you have an intimate wedding?
We chose to have an intimate wedding because we are all that matters to each other.  We were both raised by our grandparents (see our love story) and since their passing we really don't have many close friends or family.  So we wanted to do it small and simple; just us with our closest friends, our angel witnesses and God.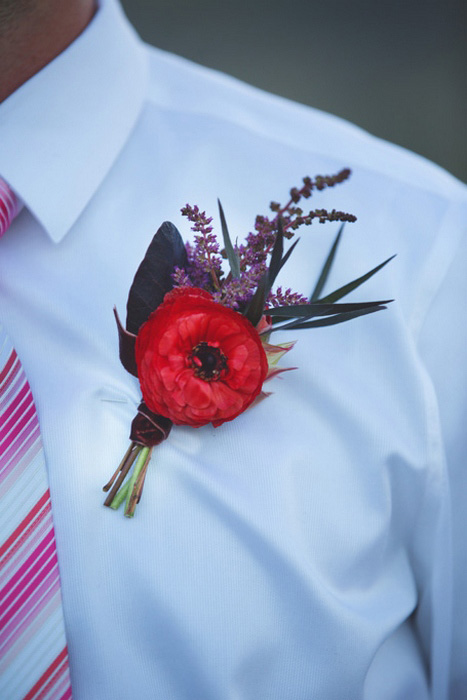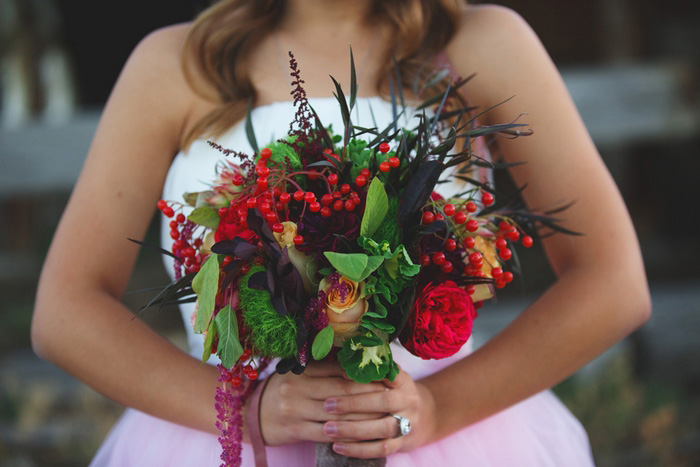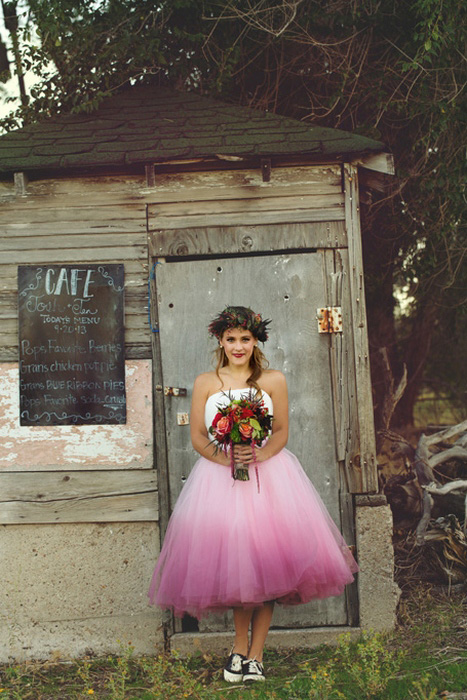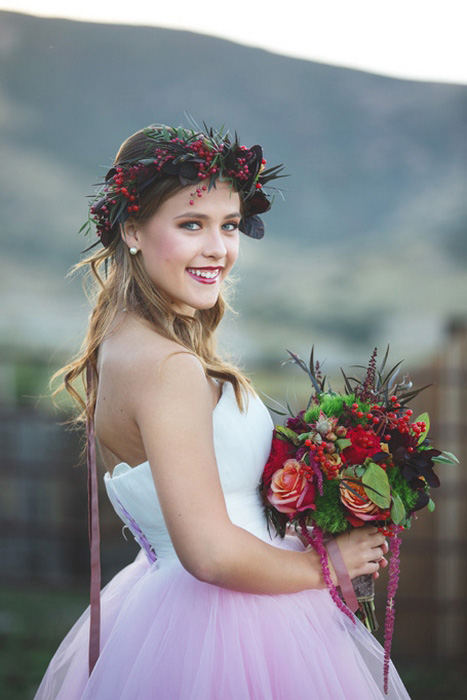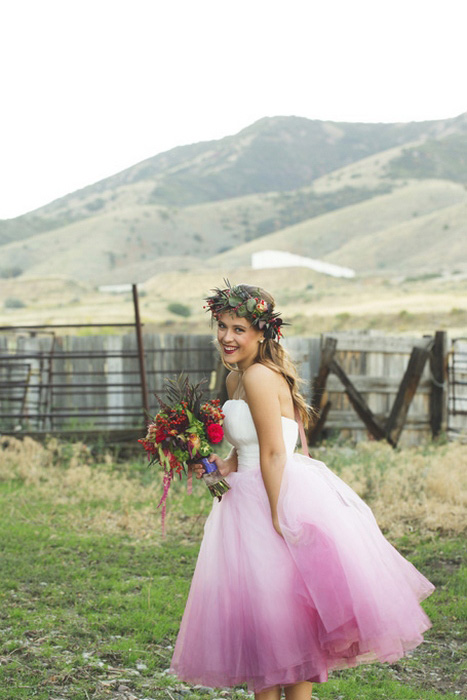 What are some the challenges that you faced planning an intimate wedding?
Not wanting to offend distant family members, childhood friends and coworkers was the hardest part.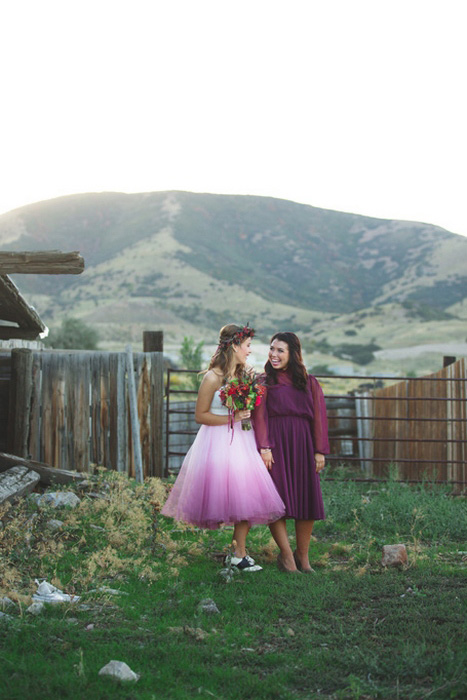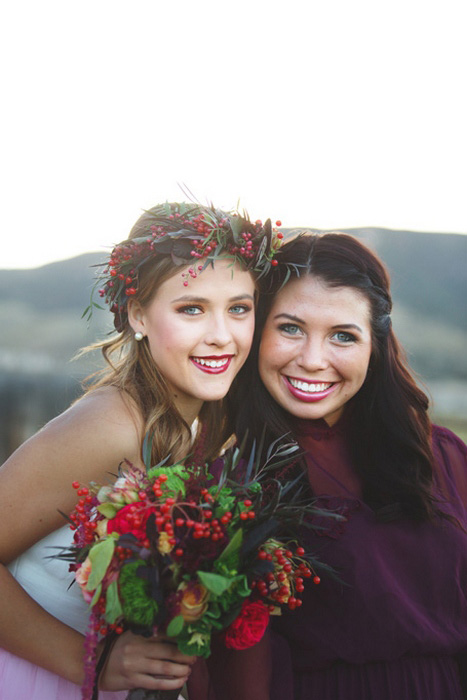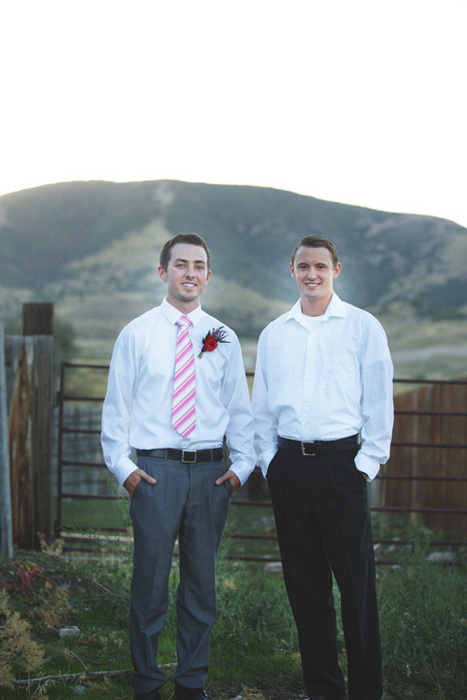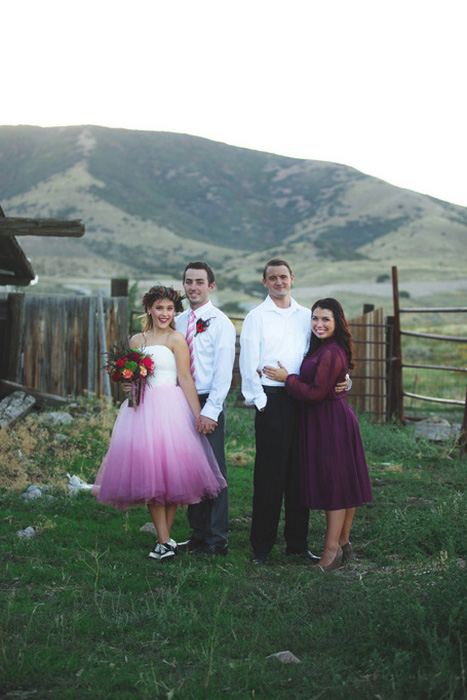 Was it difficult to pare down the guest list?
Not at all.  We knew who meant the most to us and they were there either in person or in spirit.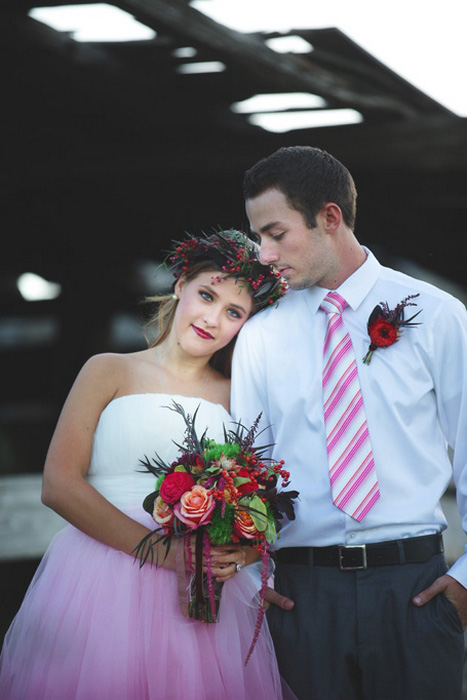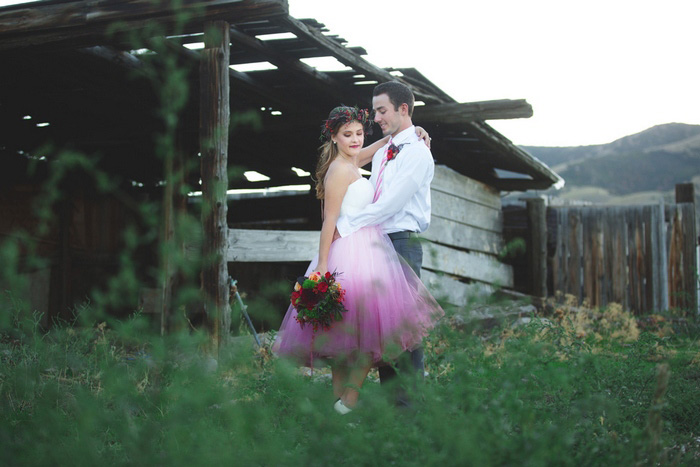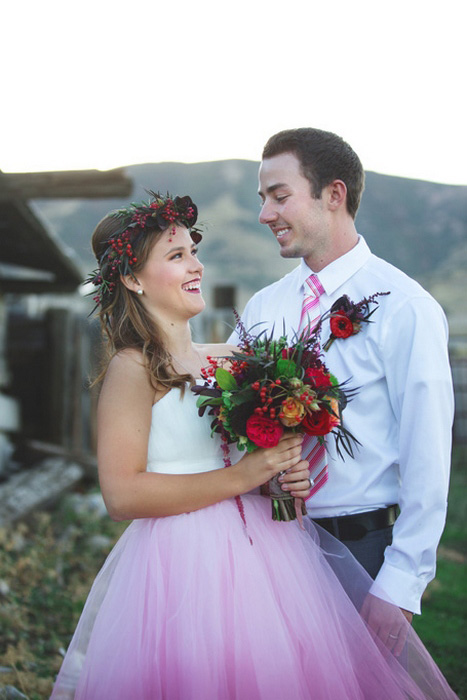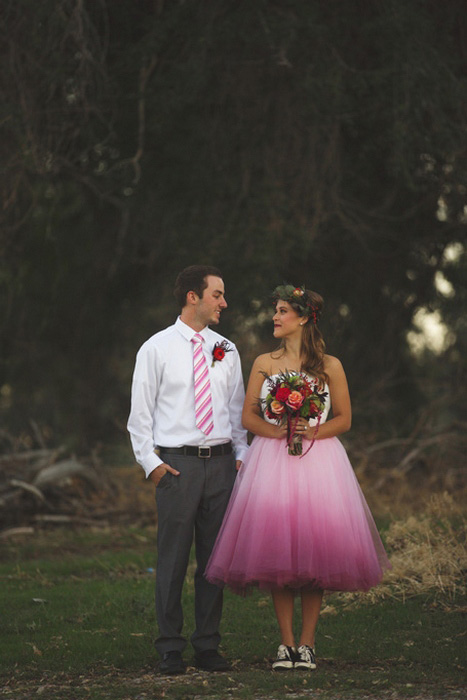 Did you have any 'issues' with the small guest list from friends and family? If so, how did you address them? 
We didn't have any problem because we didn't tell anyone we were getting married.  When those who knew us found out, they were actually very happy for us and if they were offended they didn't show it.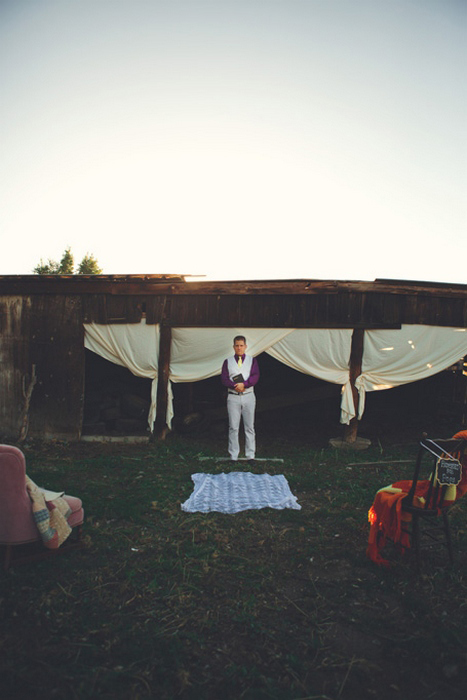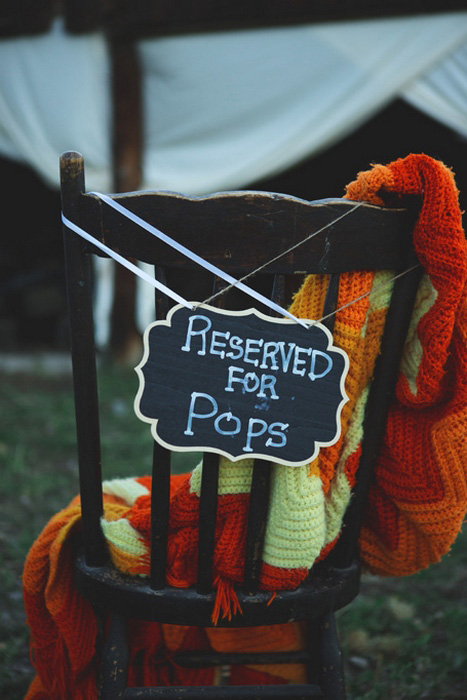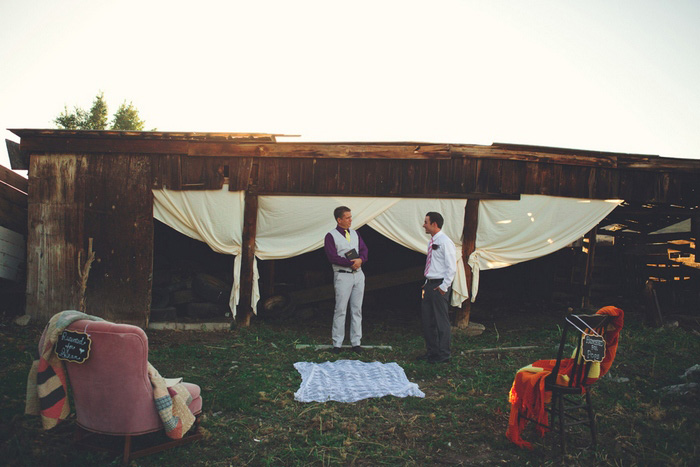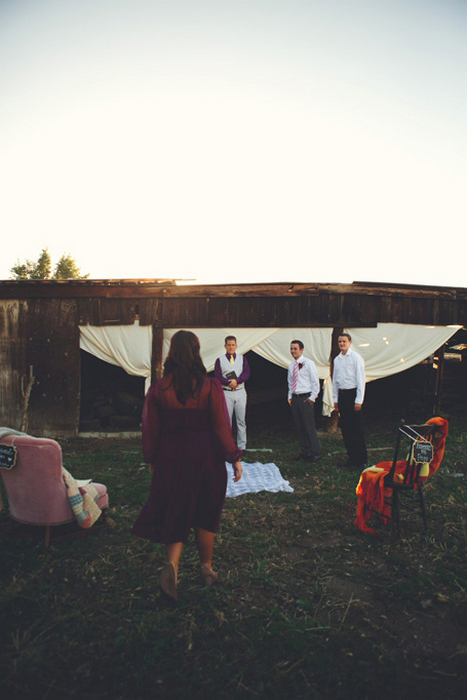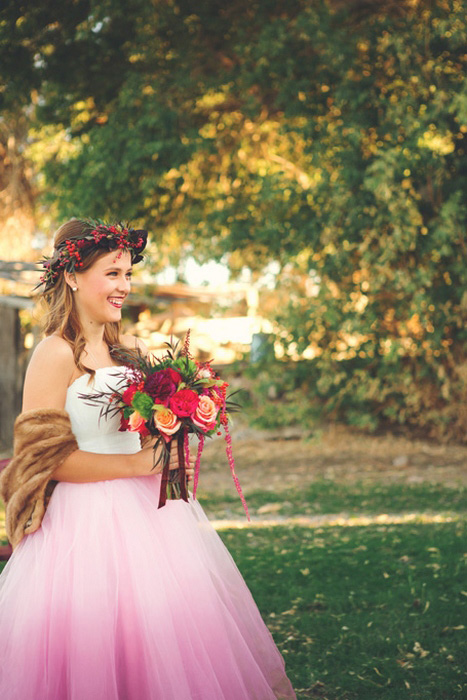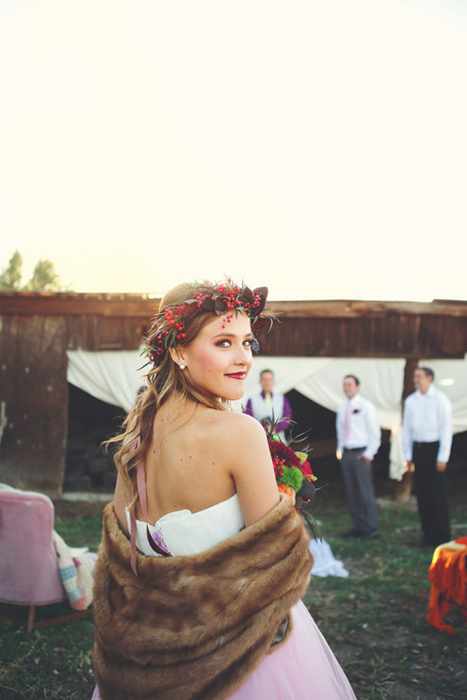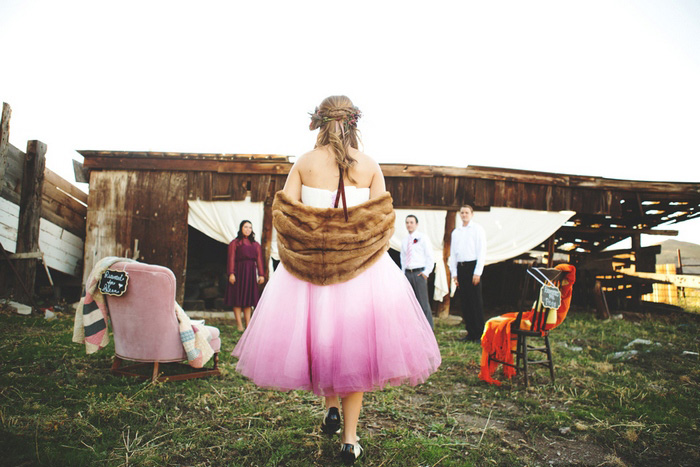 What were the highlights of the ceremony?
Our vows! They were so candid and funny at moments and other times they were tender and romantic. Josh told me for the first time about the conversation he had with his grandpa the night before he passed away and how much his 'Pops' adored me.  I could feel his spirit there with us.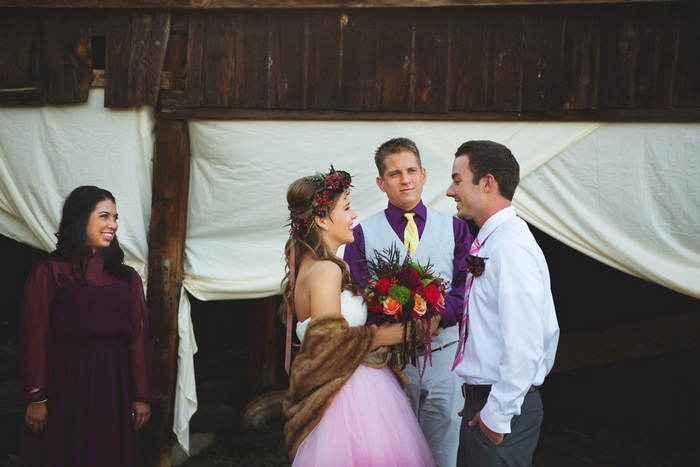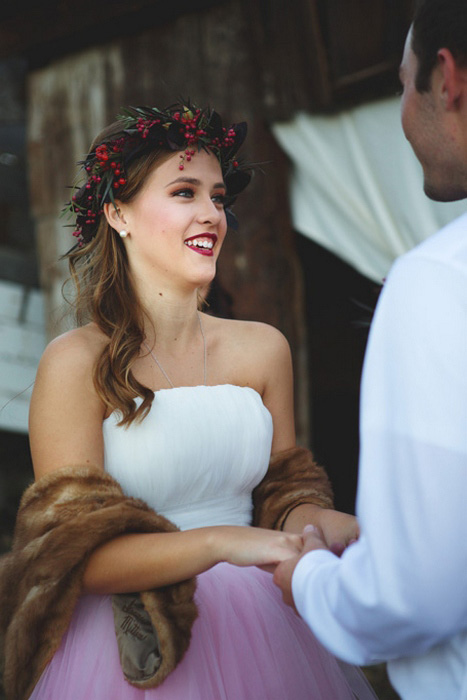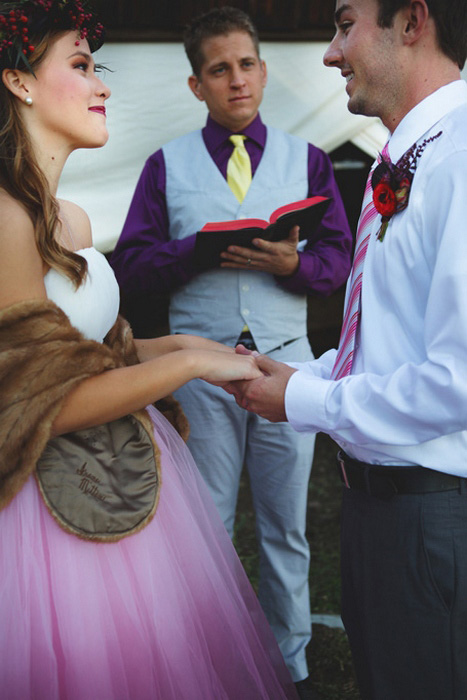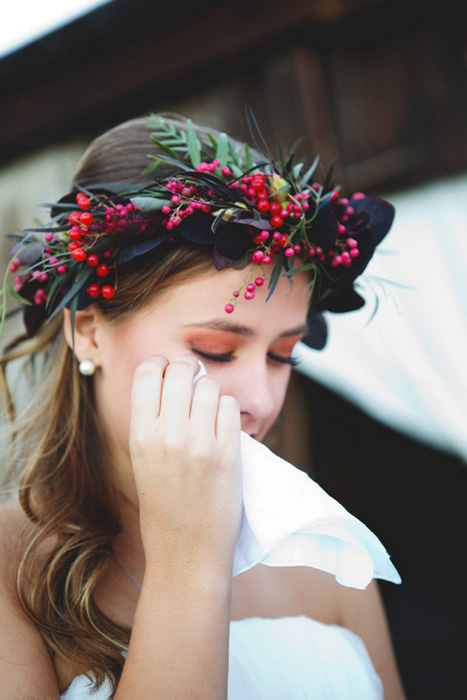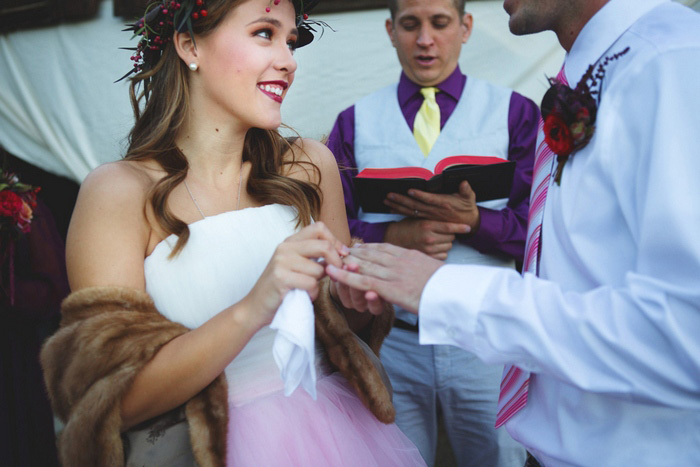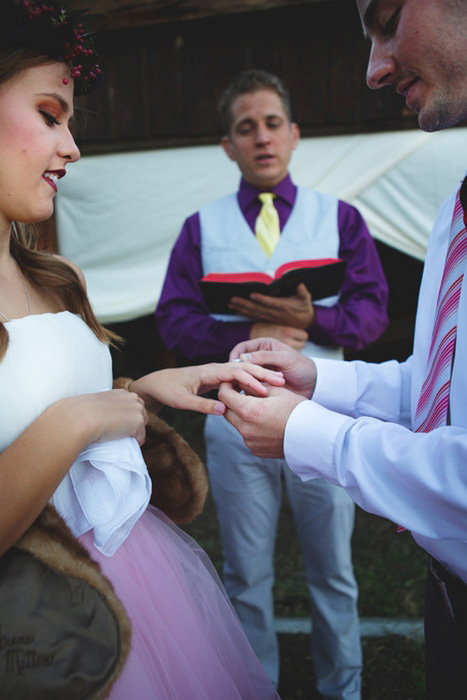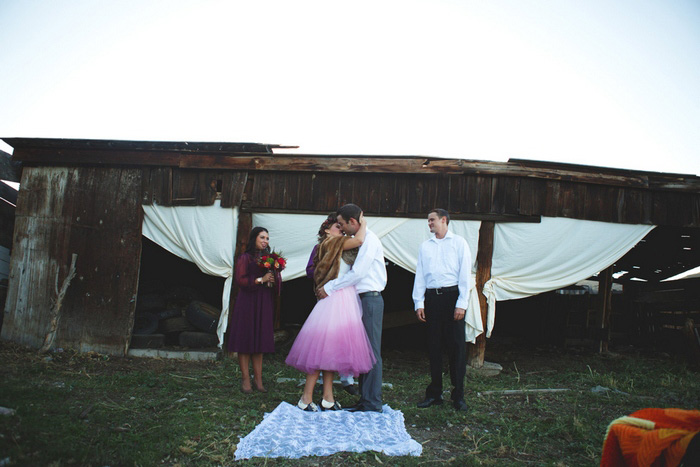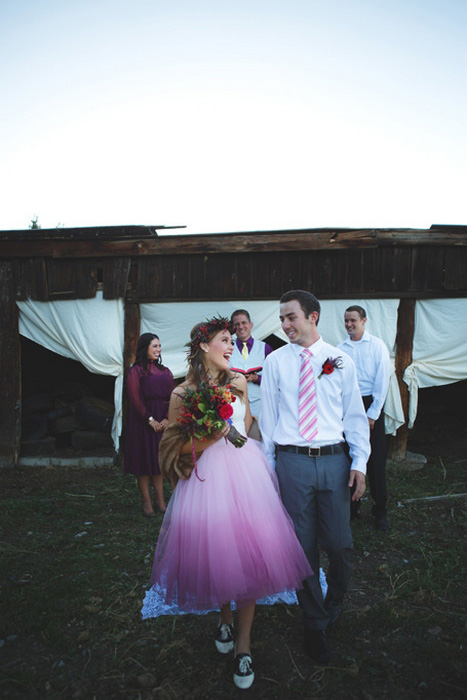 What were the highlights of the reception?
I can't really call it a reception'what we had was rather more a dinner.  It was wonderful.  We sat together at a small table and shared stories and there was a lot of laughter.  We didn't need much to make us happy.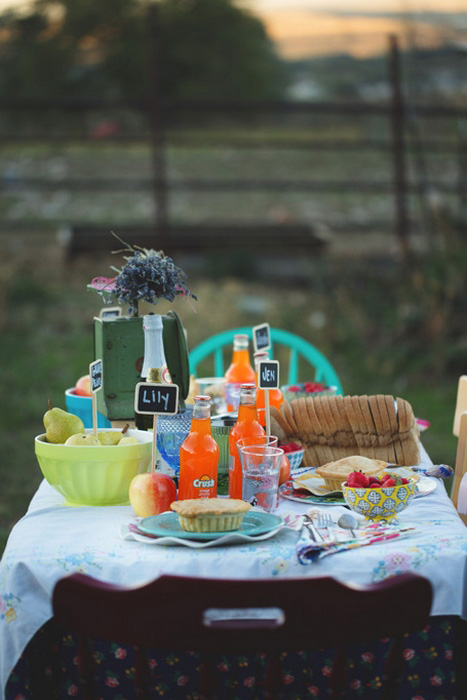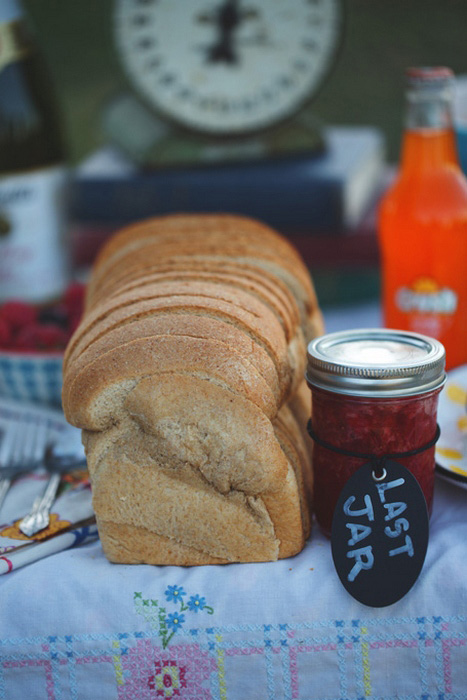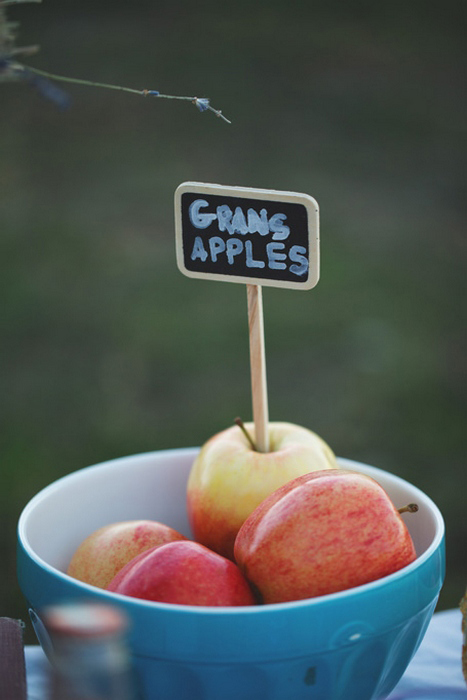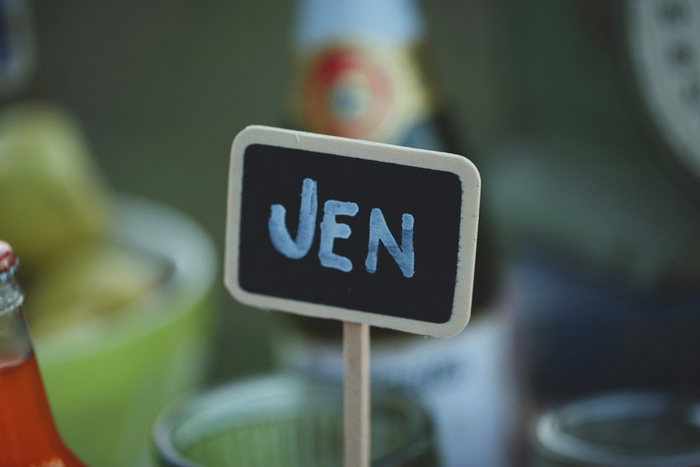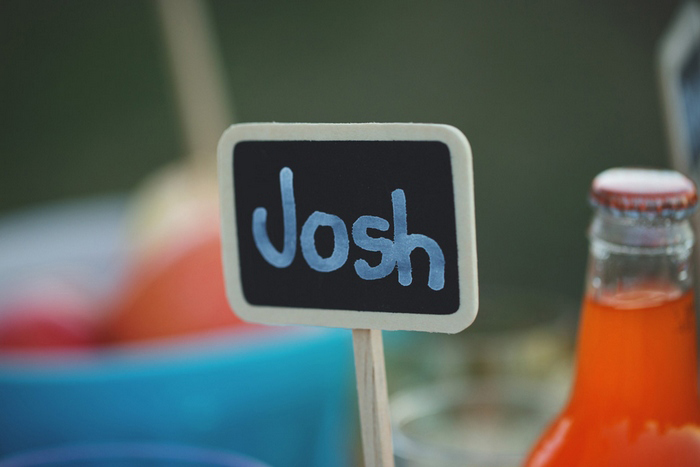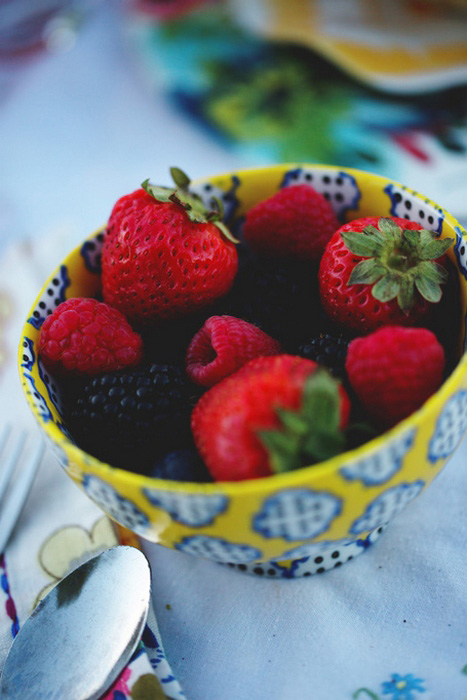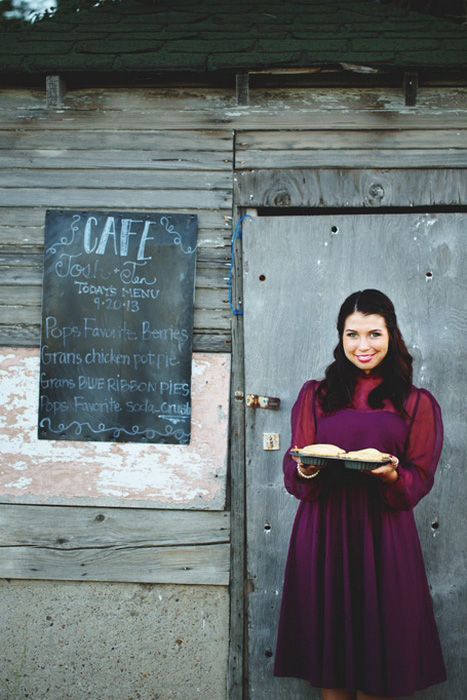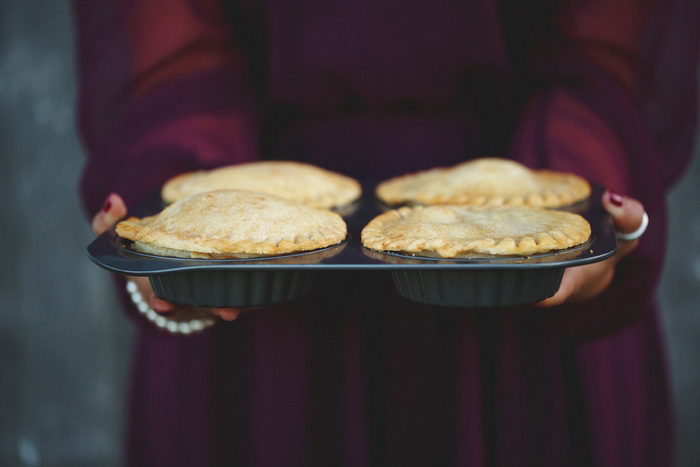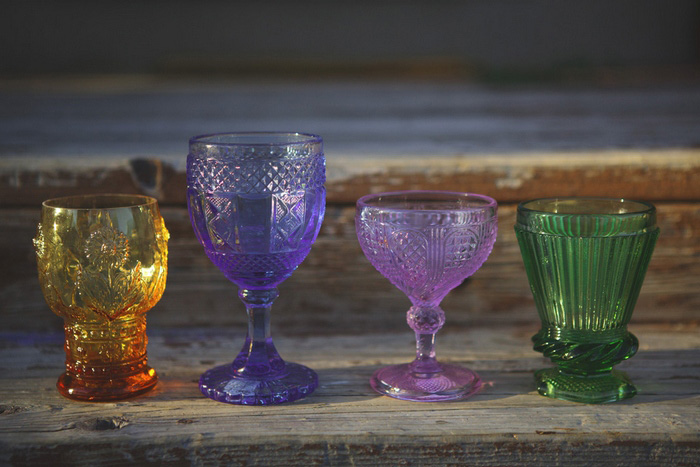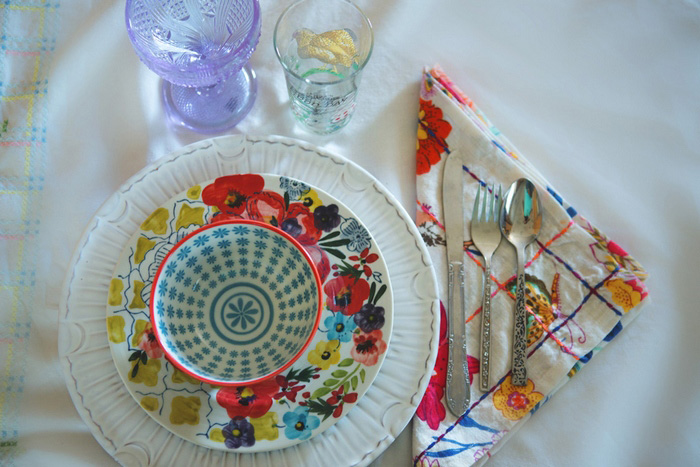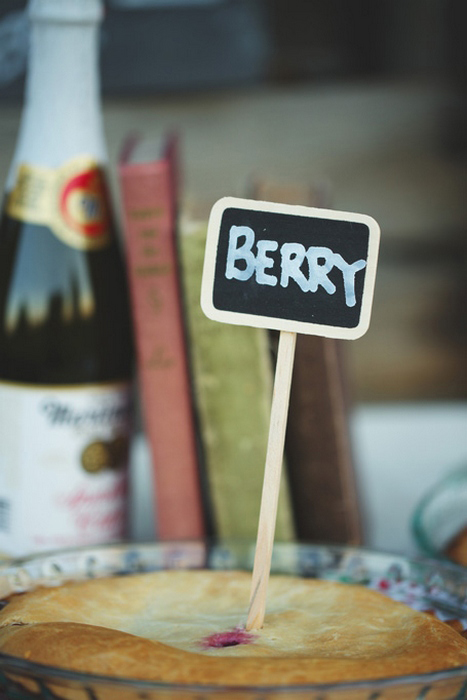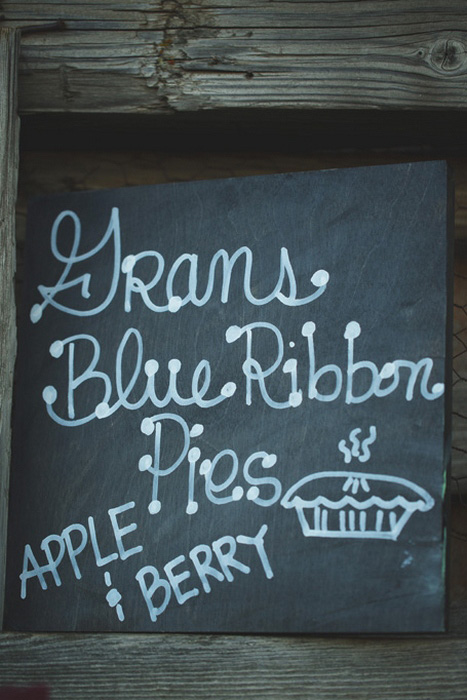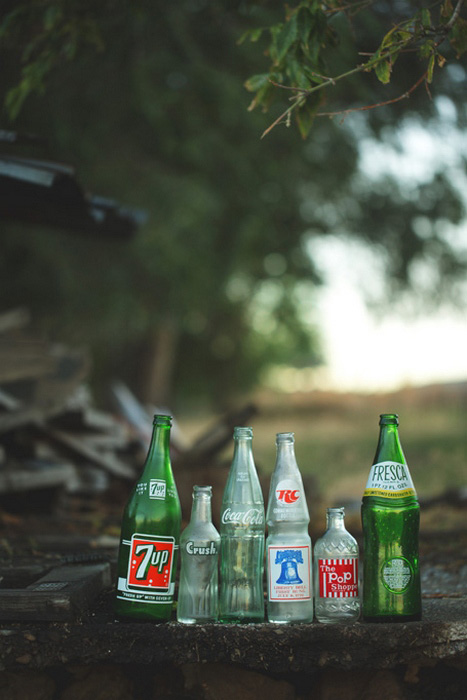 What was the best thing about having an intimate wedding?
There was no expectation of a big, grand event.  It was small and intimate and we knew we didn't need to impress anyone.  Our best friends had been there for each of us for so long that we knew they didn't need to be impressed and God was already on our side and well we know our Grandparents were beyond thrilled for us and watching from the other side.  So the pressure of big expectations was gone.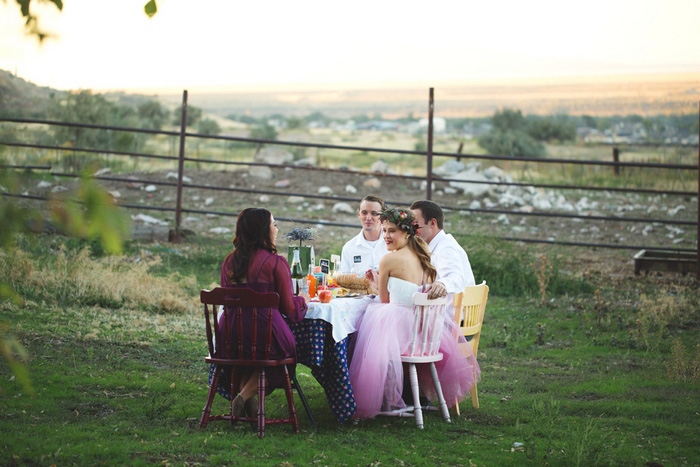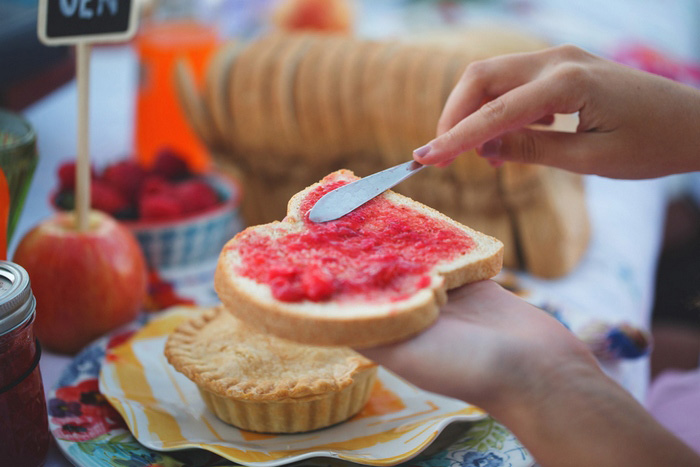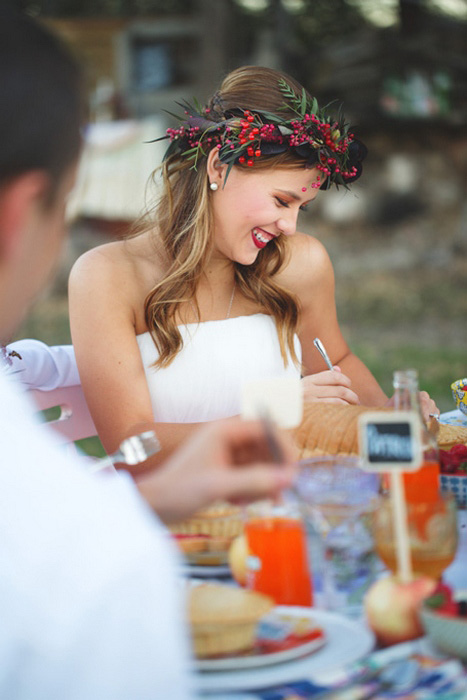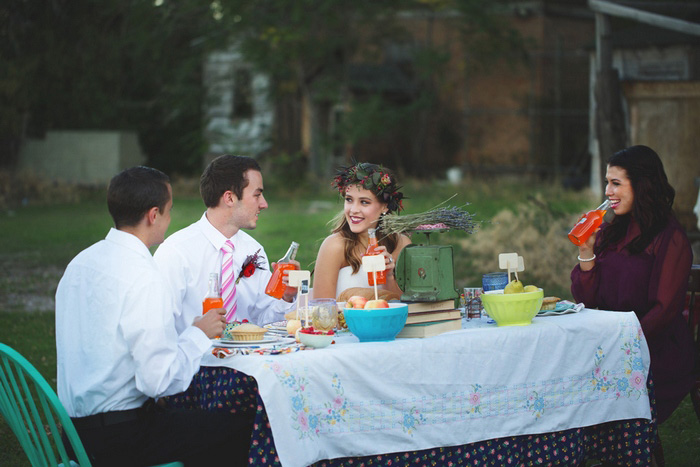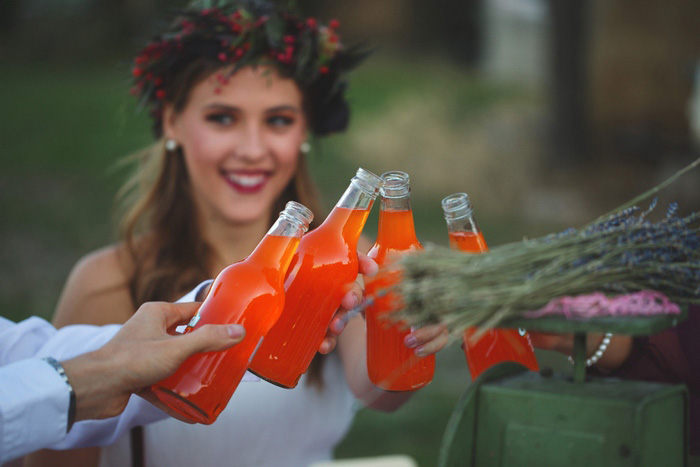 What advice do you have for couples who are considering an intimate wedding?
Go with your heart.  We had nothing to lose and we knew who meant the most to us and that was all that mattered.  Ask yourself what your fear is about having an intimate wedding and if it is not a deal breaker than do it! The best decision we made was to just do it and start our lives together.  We couldn't be happier.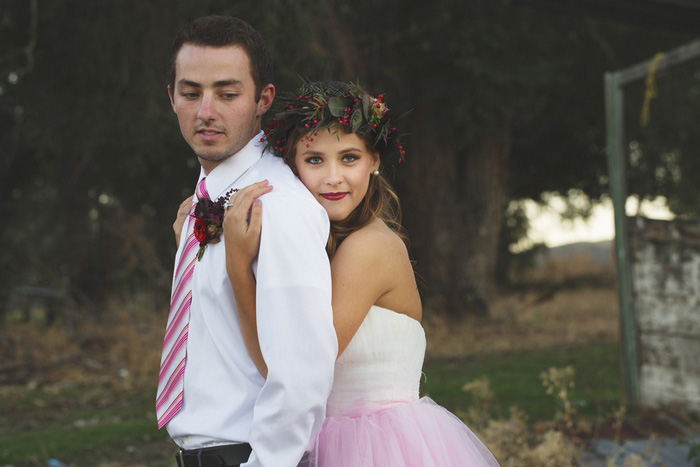 Vendors:
Photographer: Wish Photography/Kandis Broadhead
Food: DIY
Flowers: Blooms and Co.  
Dress: Ebay find that was a DIY ombre
Table Settings: Anthropologie