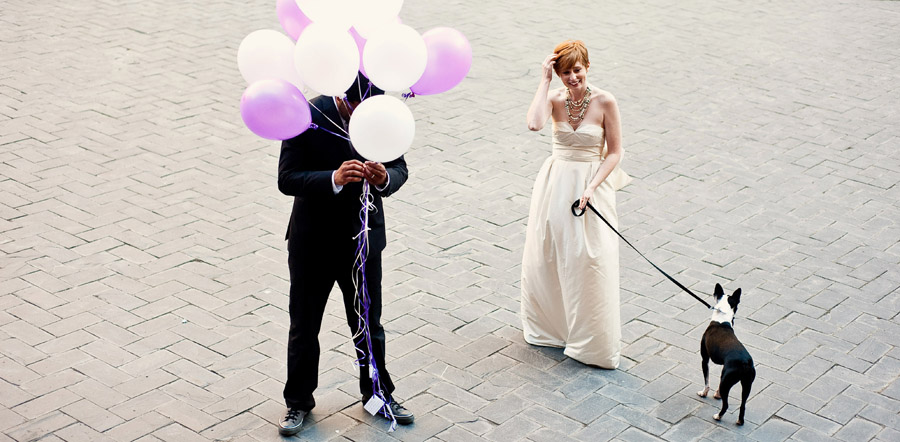 Kate, 29 & Christian, 33
Montreal, Quebec, Canada
Wedding Date: September 18, 2009
Number of Guests: 25
Wedding Cost: $8,000
Wedding Ceremony Location: St. James United Chruch
Wedding Reception Location: KOKO (at the Opus Hotel)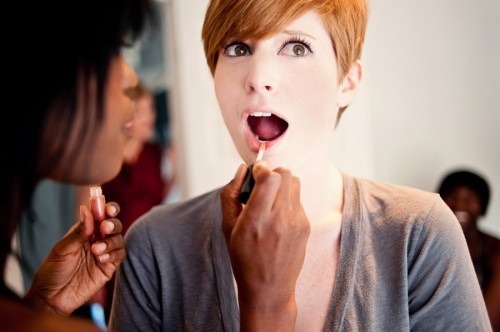 Why did you have an intimate wedding?
I've been dubbed the anti-bride. I didn't grow up thinking of my wedding day, I had no idea what kind of bride I would or should be, and I knew nothing about weddings. After being engaged for about 4 months I looked at Christian, my fiancé, and said, "OMG, does this mean I have to buy one of those bridal magazine thingy's?" (It turns out that I did look at two bridal magazines, but I never ended up buying one. It just didn't feel right for us.) We always knew we would have a small wedding (we've very low key people), and we knew we were going to concentrate on the three areas that meant the most to us: the photography, the food, the dress/suit. The rest would be DIY. I felt very overwhelmed at first, but slowly the details started coming together, and in the end we were very grateful for a few significant details that we think helped make the day truly "us".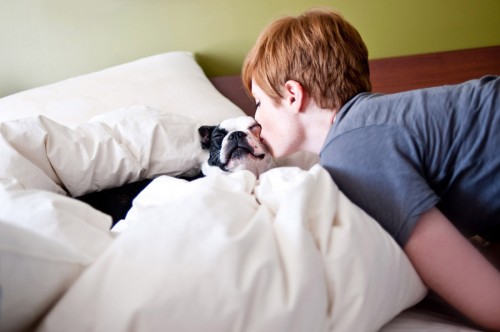 What are some the challenges that you faced planning an intimate wedding?
Our challenges were the same as other people's: stressing over the details, finding the right ways to make our guests feel comfortable, writing our vows, making sure everything felt like us. We were fortunate that our challenges weren't specific to a small wedding.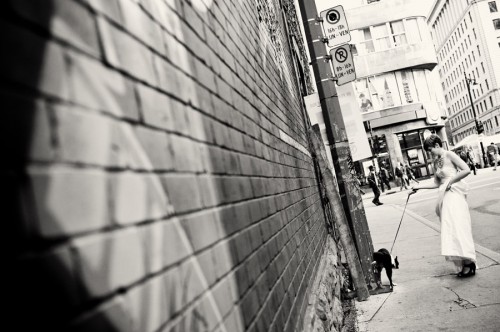 Was it difficult to pare down the guest list?
It wasn't for us, but it was for some of our family members!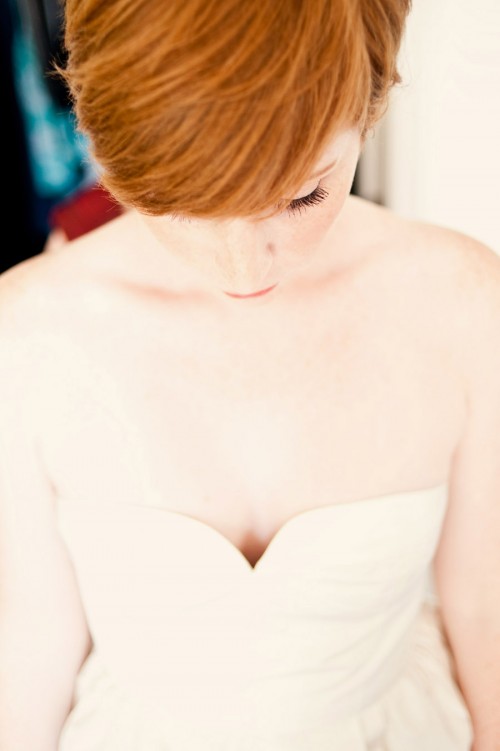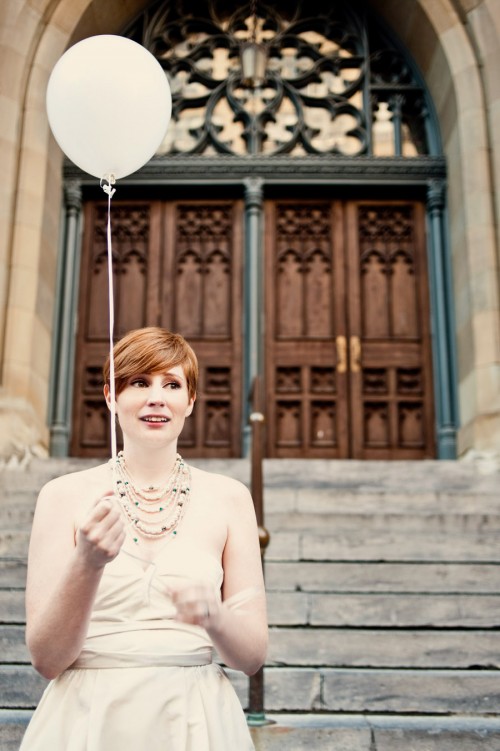 Did you have any 'issues' with the small guest list from friends and family? If so, how did you address them?
We did at first, but we explained ourselves. We explained that we didn't think it was necessary to have 200 people around us in order to say "I do". We weren't interested in a wedding/party, we just wanted to be married to each other. It was about us, and our love for each other. And we only wanted those closest to us, people we talk to every day, to share that with us. We're not sitting in judgement of people who want a guest list that's 200+, but we just knew what felt right to us.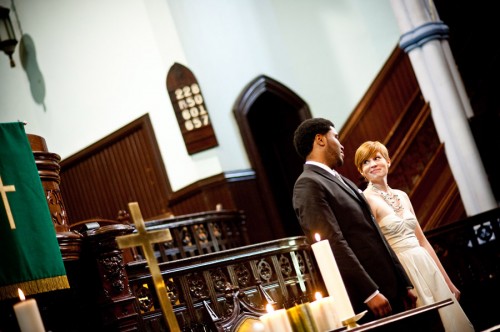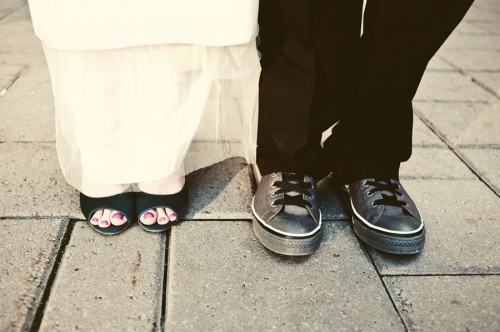 What were the highlights of the ceremony?
When our guests arrived at the church, they were given two things: a program and a smooth, flat stone. I designed very simple ceremony programs, that included a nod to a very special part of our day: the other love of our life, our dog Zidane, walked me down the aisle. During the ceremony, the Minister asked everyone to hold the stone they were given when they arrived and make a wish for us as a couple. Then one by one, each family member came to the front of the church and placed their stone into a communal vase. It was so touching to have each family member join us for a split second at the front of the church. Now we have the stones at home with us, and as we landscape our backyard we will incorporate them, which means our family and friends hopes and wishes for us will be there forever.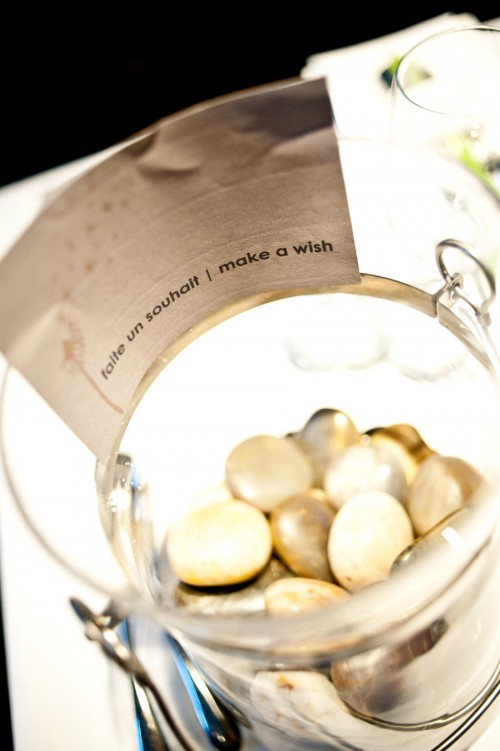 Like many people, we've had immediate family members pass away in recent years. We knew that it was very important that we find a way to include and honour those cherished people. After the ceremony, we stood at the front of the church, and released balloons with messages to our loved ones into the afternoon sky. Christian and I held each other as we watched the balloons be carried off by the wind and we thought about Christian's Mom and Aunt as well as my Grandfather. Looking back it's one of the most magical and emotional parts of our day.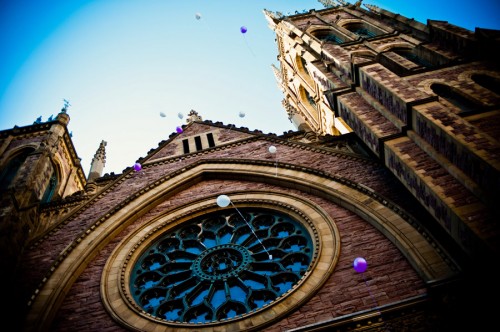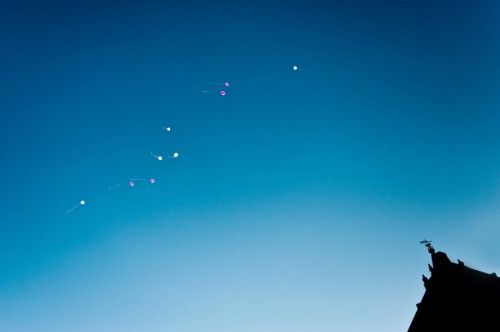 What were the highlights of the reception?
As a gift to our guests, I created a 40 page Blurb book that included details of our love story, lyrics from our wedding song, funny stories, parts of our wedding vows, details about the ceremony and the wedding dinner menu. It was a fun way for everyone to remember the details of the day, and what each personal touch meant to us. My hope is that years from now, guests will come across those books and remember what a special day it was and how grateful we were that they were there to celebrate with us.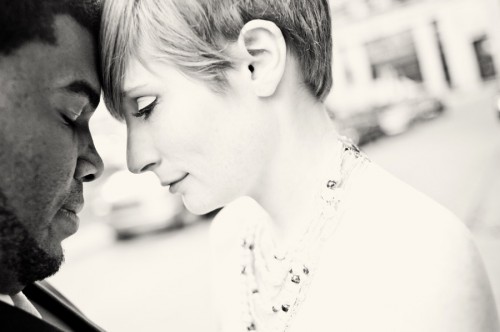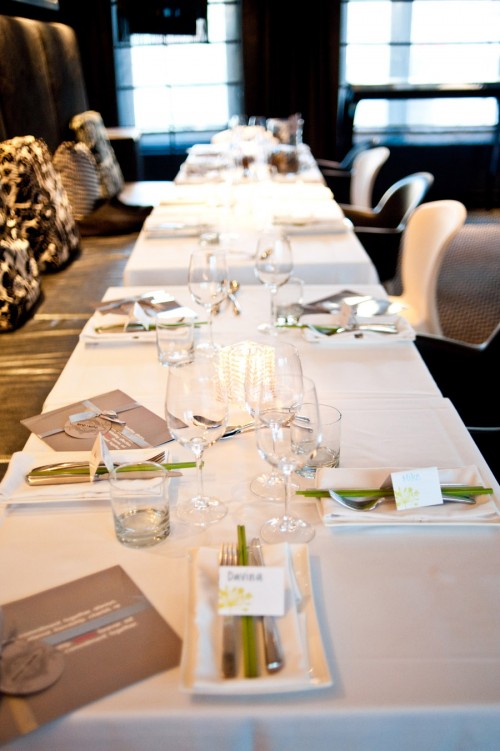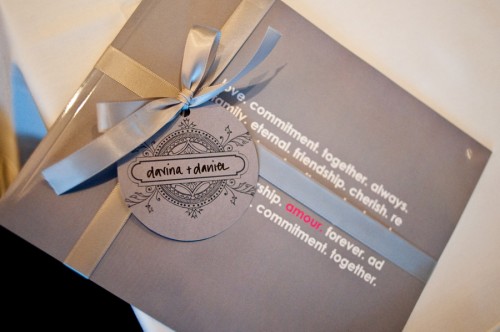 What was the best thing about having an intimate wedding?
Having a small wedding really allowed us to have a special moment with each guest, and all night Christian and I felt like we were living in a small bubble of love.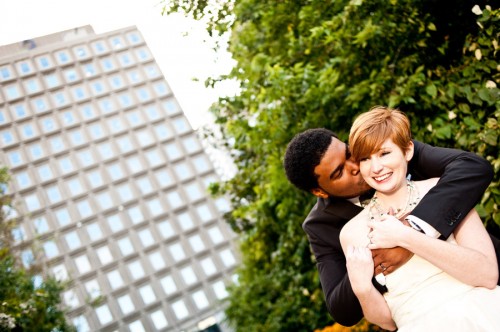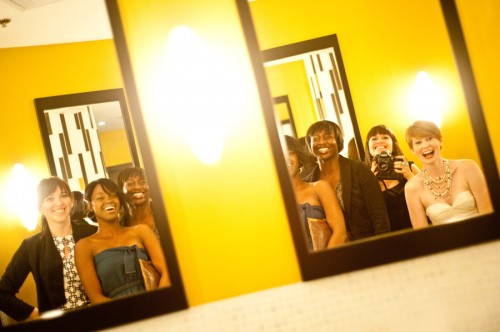 What advice do you have for couples who are considering an intimate wedding?
My advice to couples getting married is: do whatever feels right to you. It doesn't matter if you have one witness or 500 people attend your wedding, all that matters is that you are happy with how you are expressing your love for each other on that day. Our wedding day was one of the most beautiful days of my life. And not just because of the details I mentioned above. It was beautiful because I married the absolute love of my life and those closest to us were there to witness it. On the exterior I may have been the anti-bride, fumbling to get the details right, but in my heart I was the luckiest bride in the world. I married a man that loves me for me (and after 8 years of dating, he knows me!), supports me in whatever I do, and makes me laugh every day.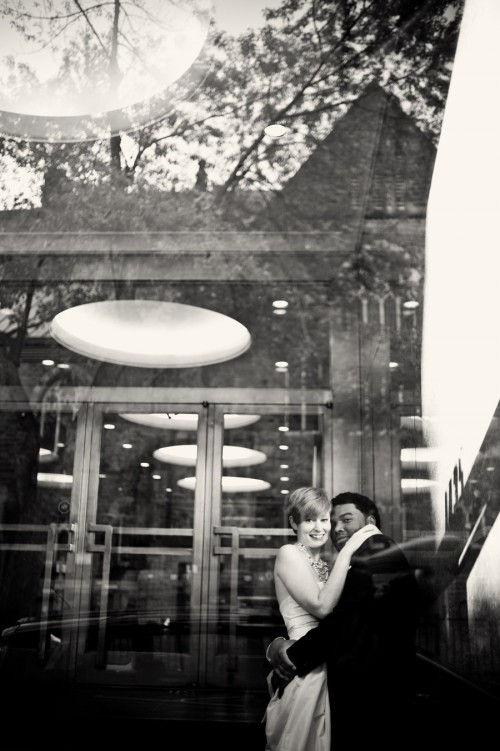 Vendors:
I did my own hair, my best friend did my make-up.
Photographers: Davina + Daniel
Wedding dress: J.Crew (I ordered it online)
Wedding shoes: Nine West
Grooms attire: Club Monaco, Converse sneakers
Reception: KOKO at the Opus Hotel
Music: DJ at KOKO