On a scale of one to ten on the romantic scale, Krista and Kristofer's mountain top wedding was a definite 10. Their ceremony took place in a cozy cabin on mountain in the clouds, and their reception included a decadent cake that we're pretty sure we would WALK to North Carolina for.
Alex Gibbs Photography was able to capture their sweet moments, and graciously shared them with us!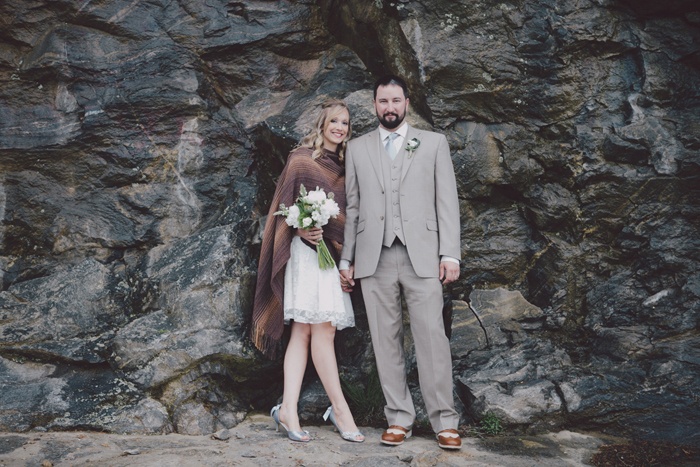 Krista, 32 and Kristofer, 31
Black Mountain, NC
Wedding Date: May 4, 2013
Number of Guests: 4 (My parents and Kris' mother and step-father.  Dudley, my father-in-law officiated the wedding ceremony for us.)
Wedding Cost: $7,500 – includes cabin, flowers and cake, all of the decor purchased on Etsy (favorite!), my dress, his suit and our very talented photographer.
Wedding Ceremony Location: The cabin we rented is actually named High Rock Haven in Black Mountain, NC.
Wedding Reception Location:  We did not have a traditional wedding reception on the day of our wedding (we had cake and some finger foods); instead we had two receptions in the weeks following our nuptials.  Our first party was in Olympia Fields, IL (Kris is from the Chicago area) and the other was in Franklin, TN  (I am from NW Tennessee.)  We wanted to celebrate with the rest of our friends and family at a later date.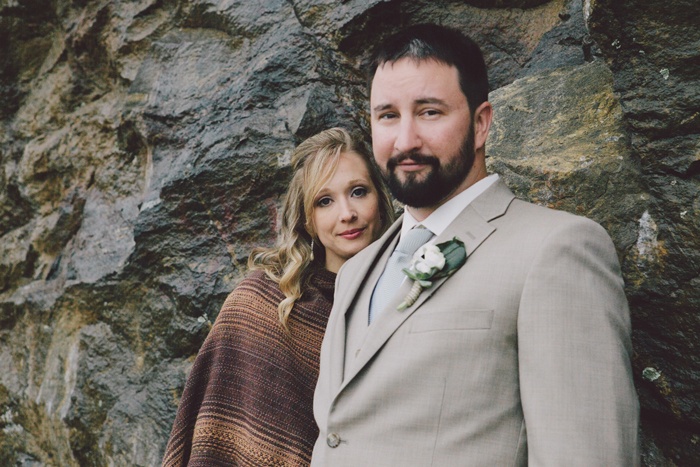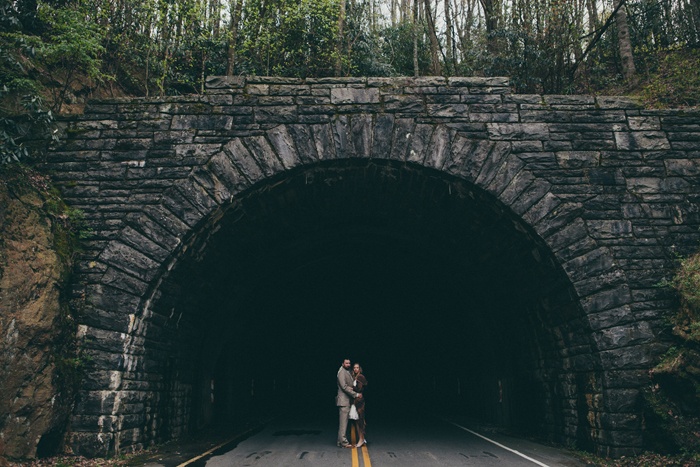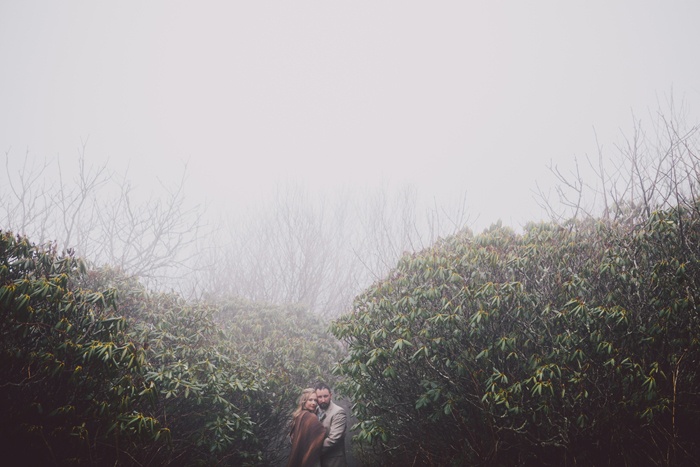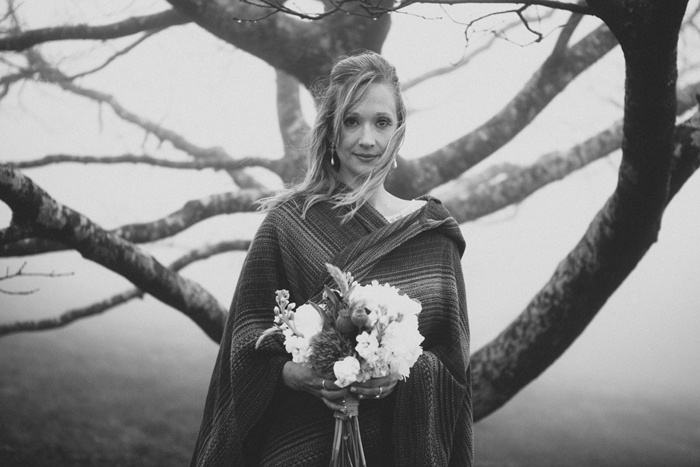 Why did you have an intimate wedding? 
We really wanted the emphasis of our wedding day to be on the marriage and our commitment to one another.  What better way to celebrate that than with the people who raised us, fostering us through our lives until that very special and powerful moment?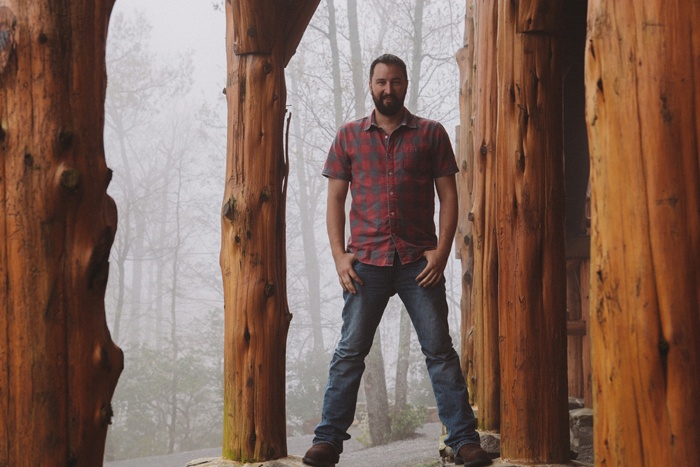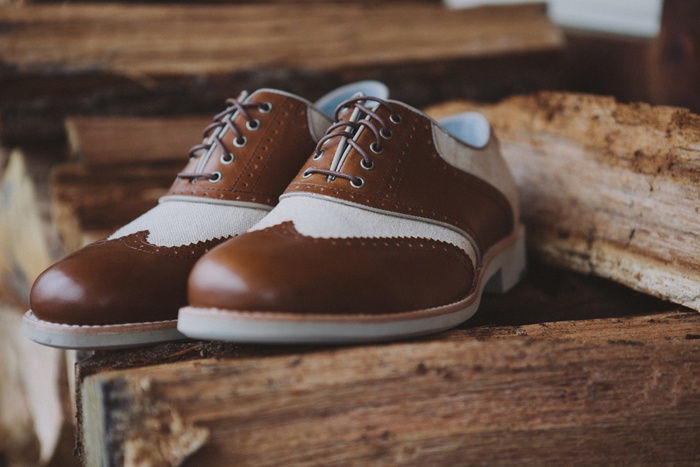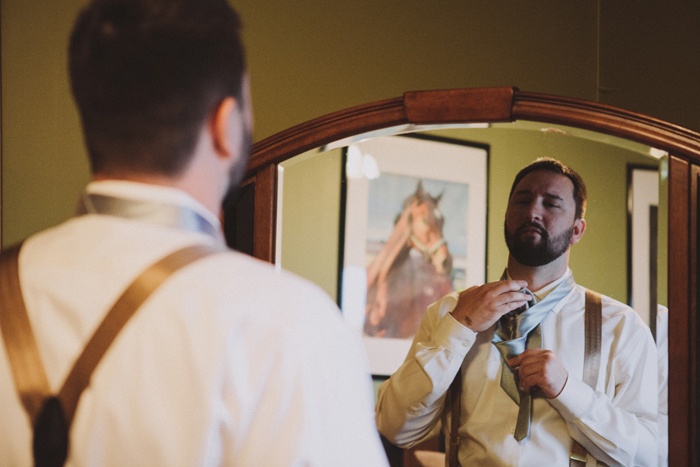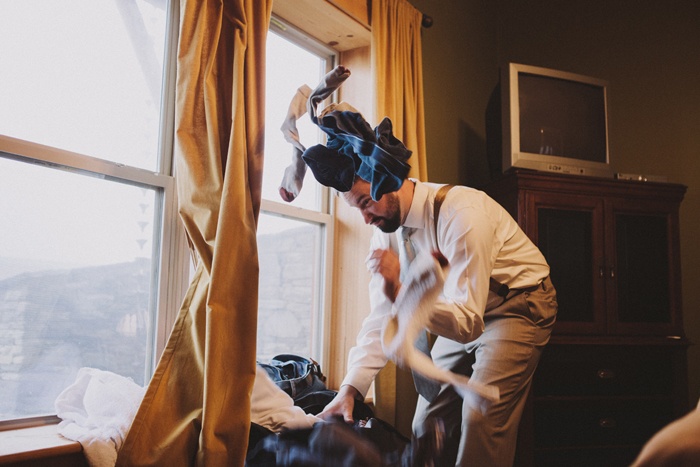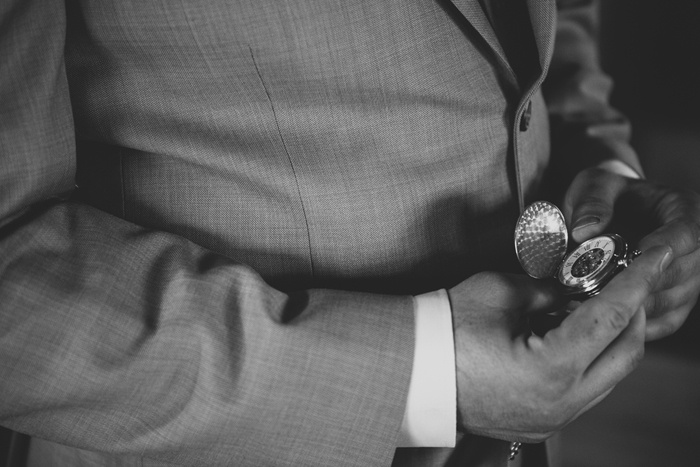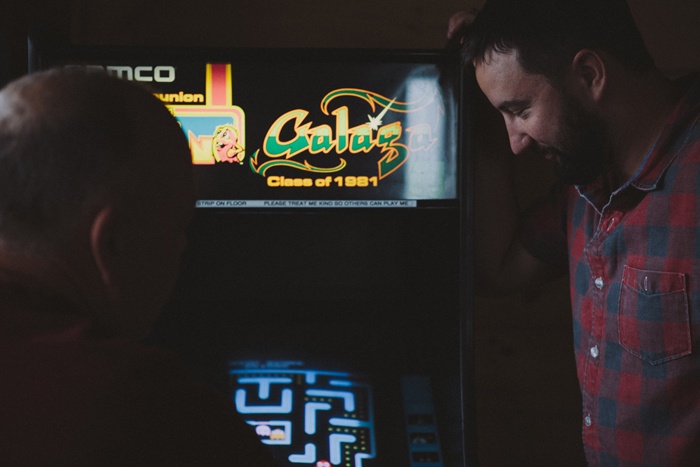 What are some the challenges that you faced planning an intimate wedding? 
I would say none, but we went through MANY ideas from eloping in Europe, to eloping in St. Lucia.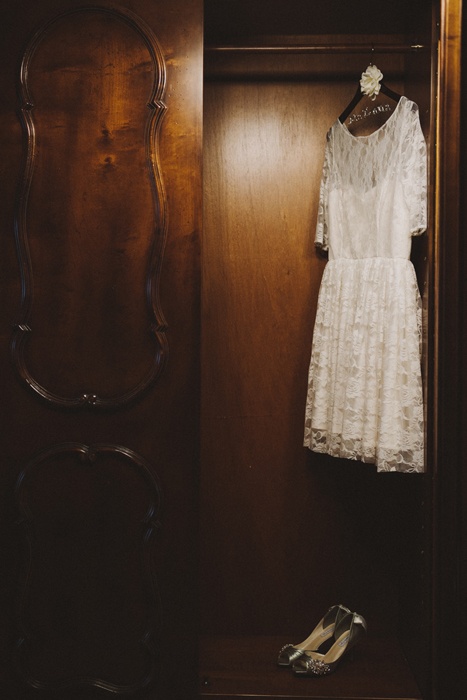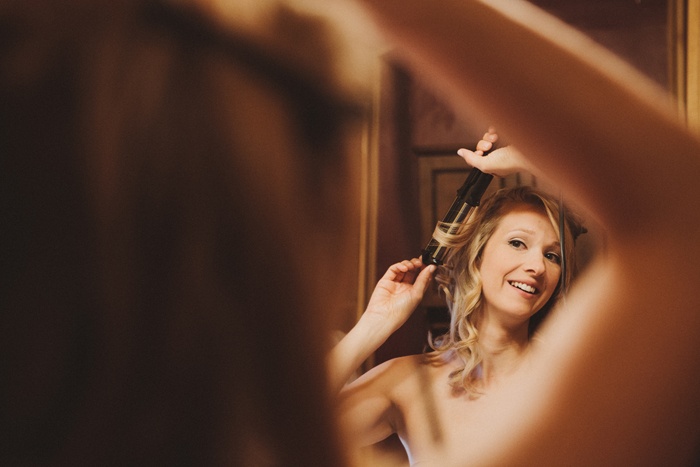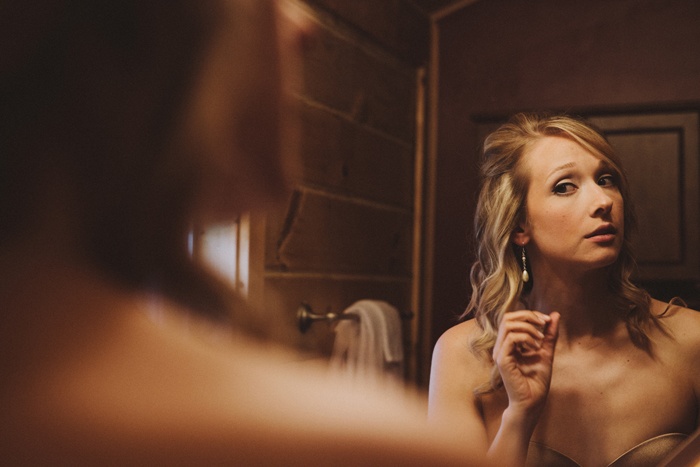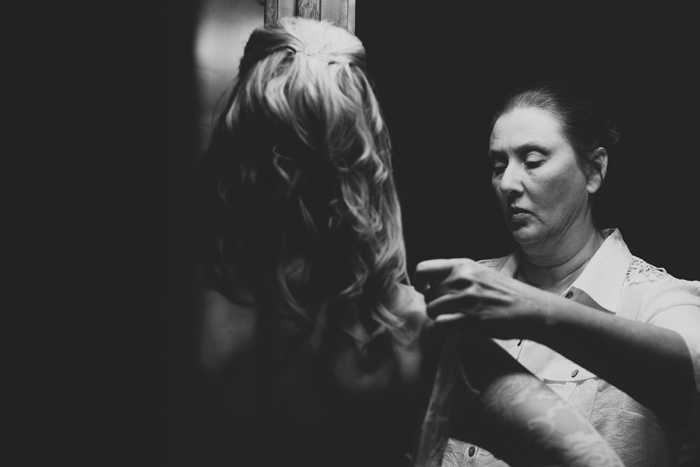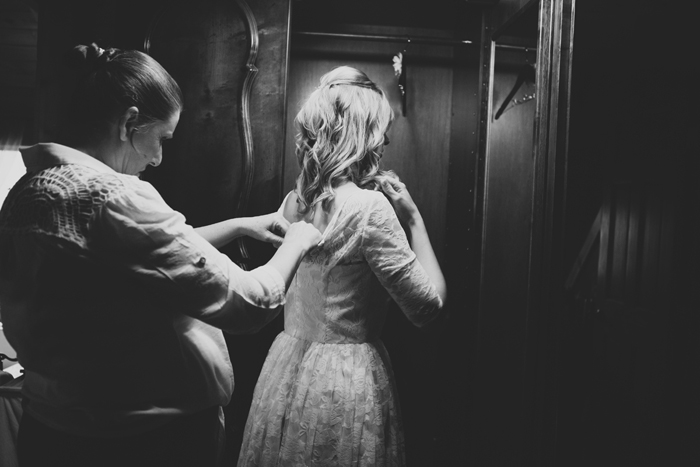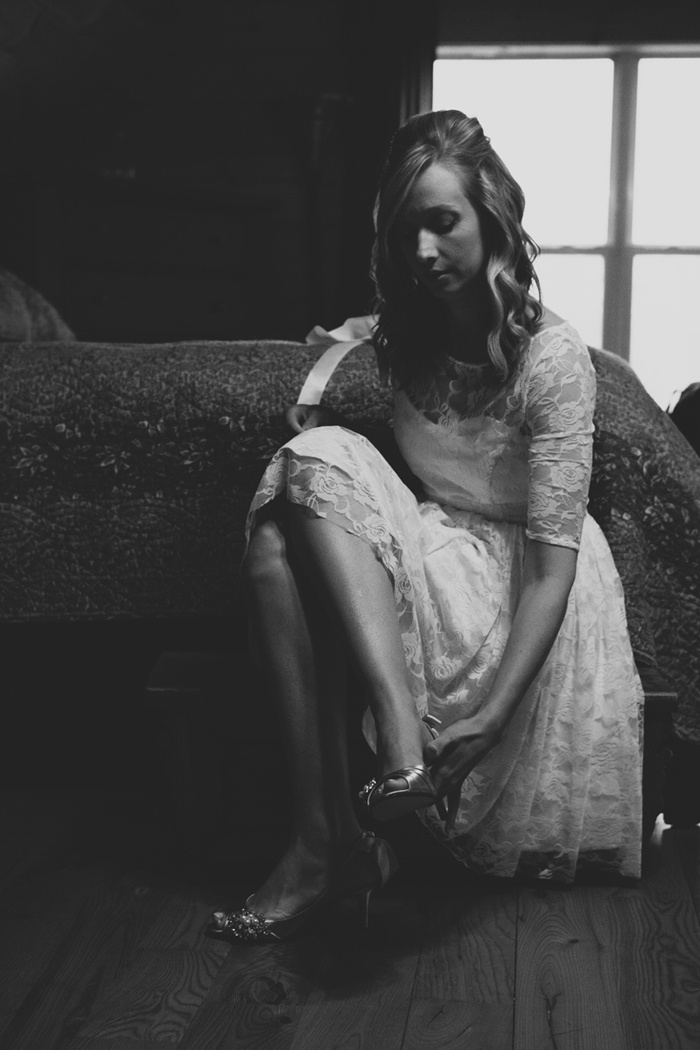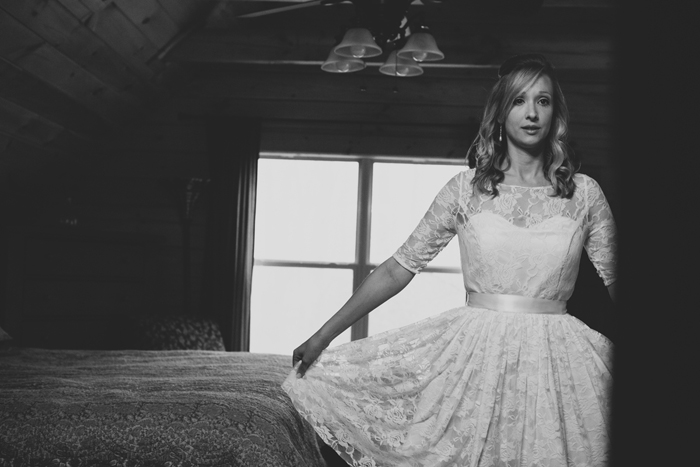 Was it difficult to pare down the guest list? 
Not at all.  While we would have loved to had our brothers and their families present, this was a great option for us and less travel for both families.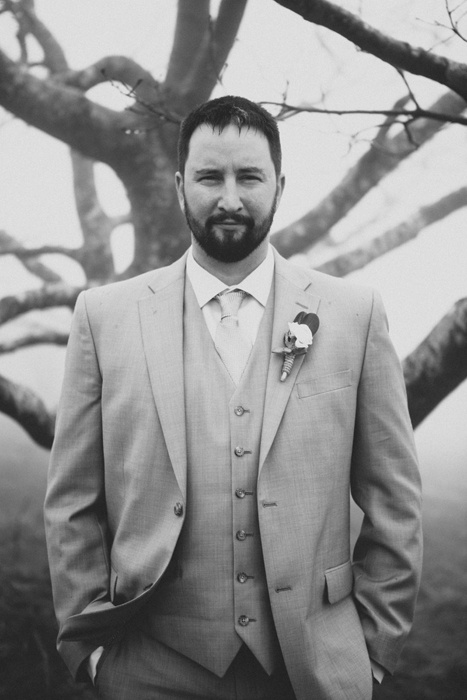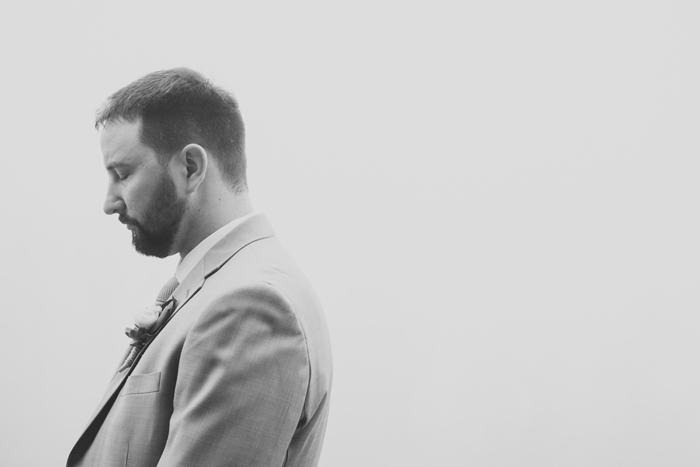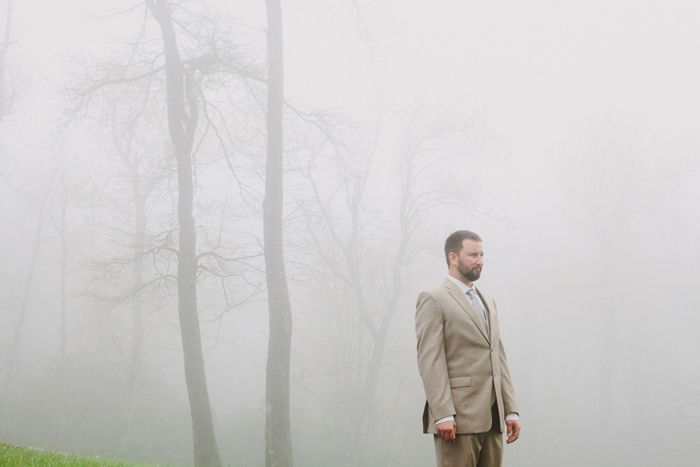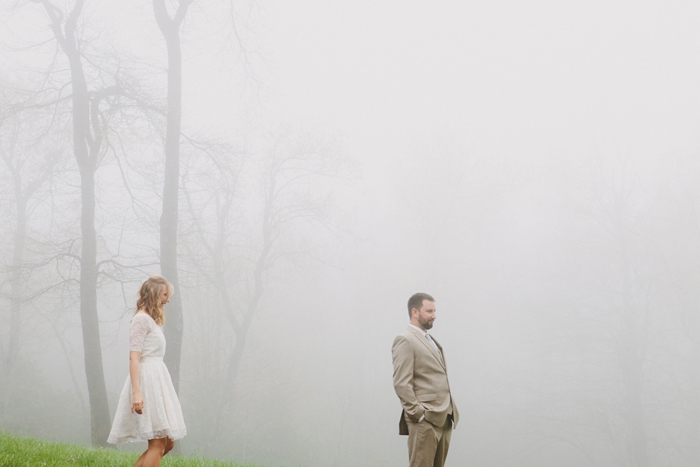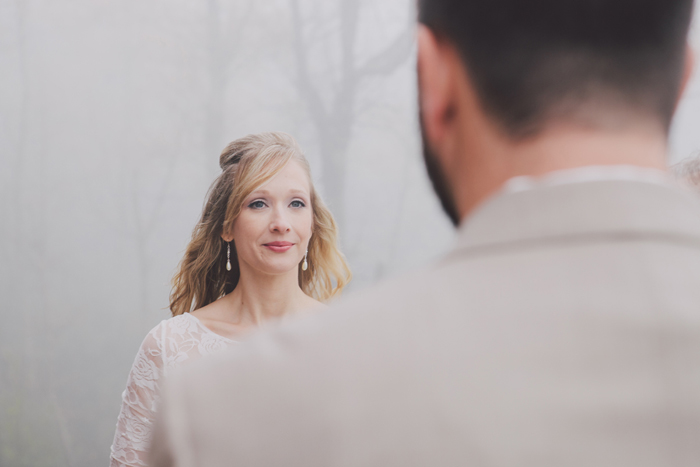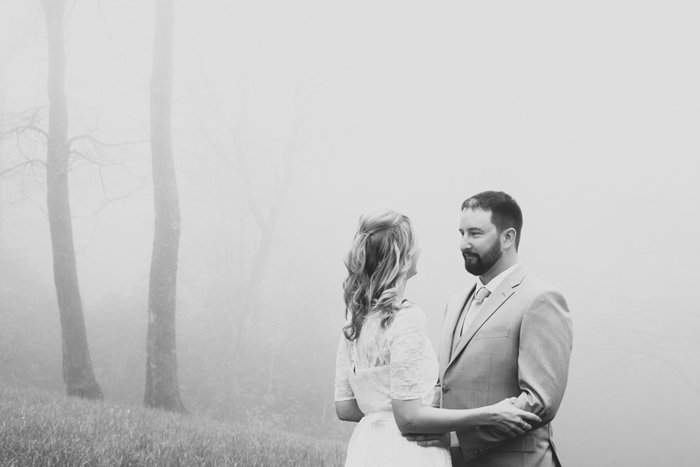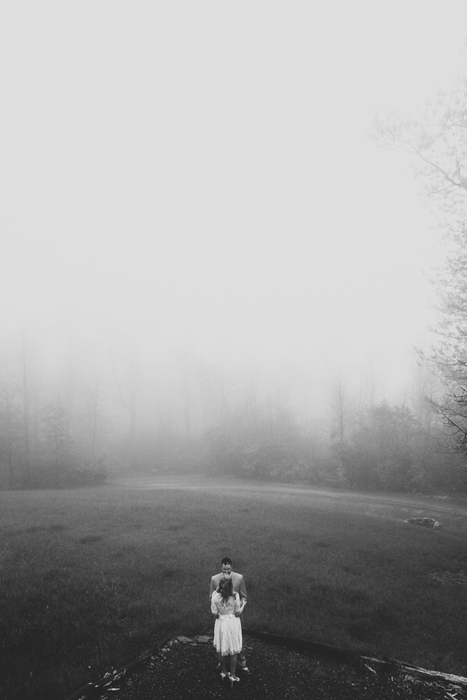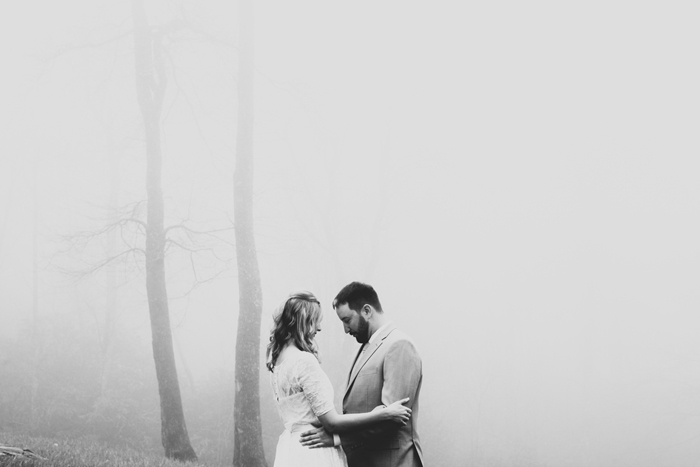 Did you have any 'issues' with the small guest list from friends and family? If so, how did you address them? 
Not at all.  Everyone was so excited that we were getting married and they all seemed pleased we had the parties to be able to celebrate with them.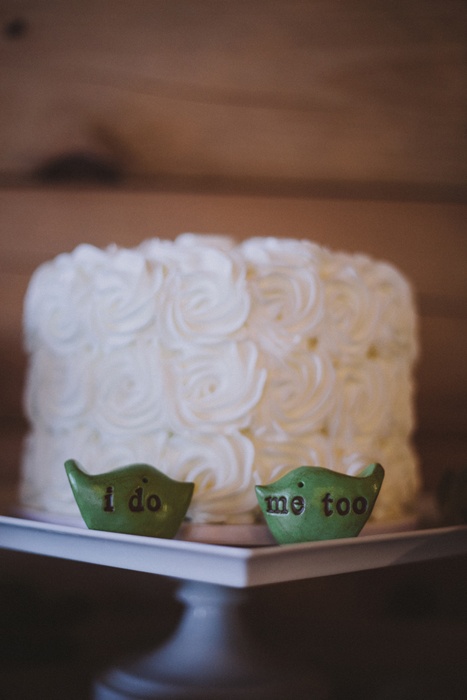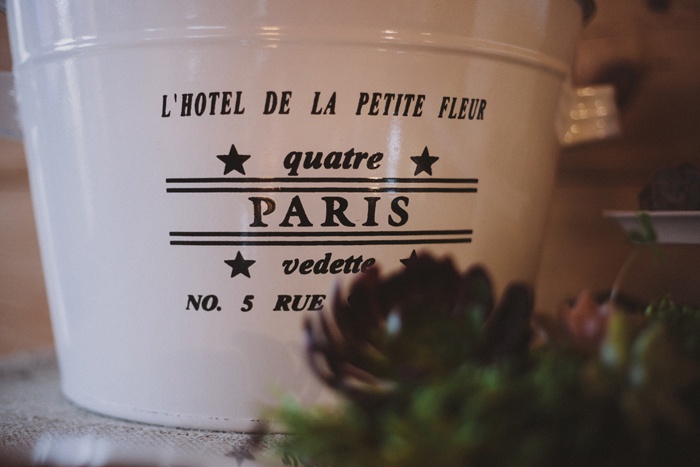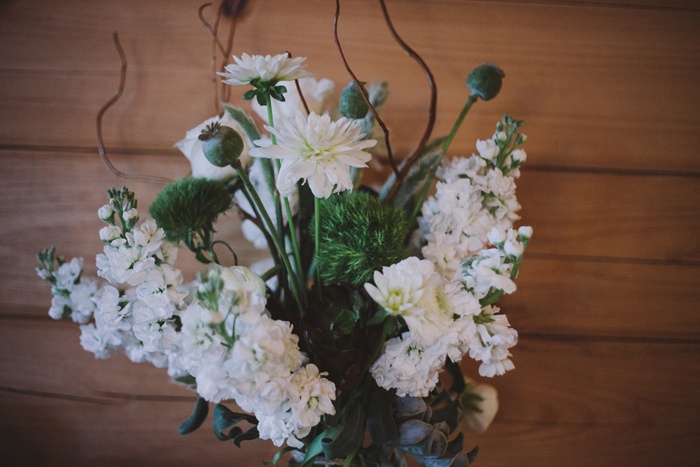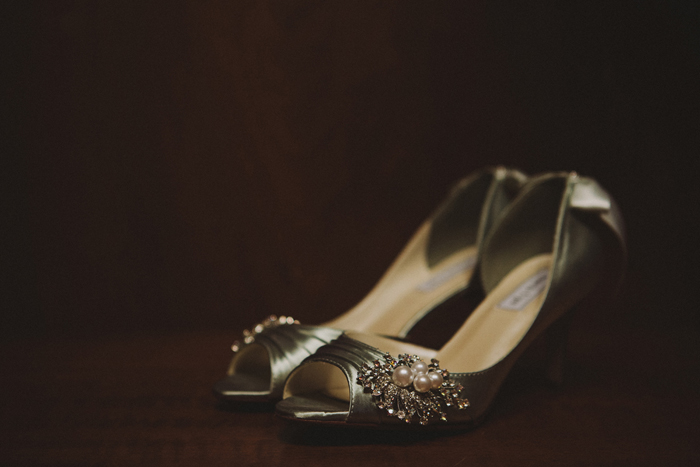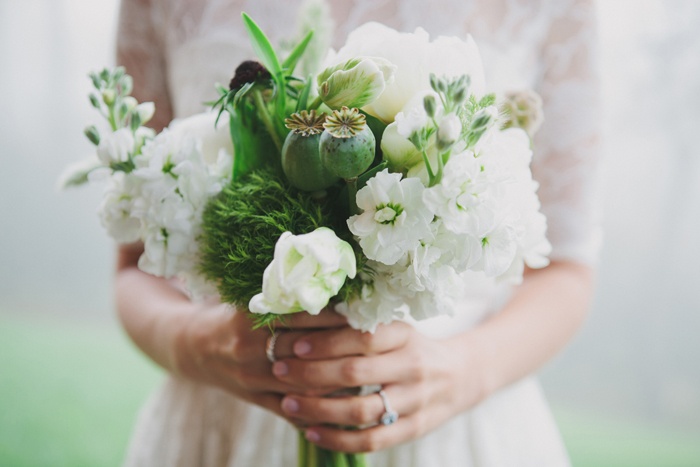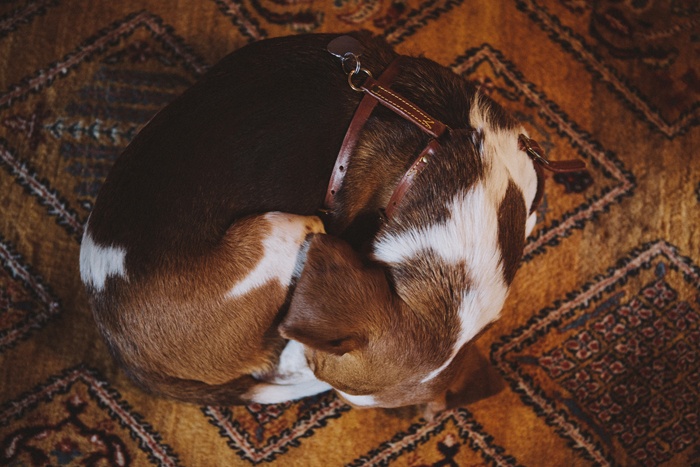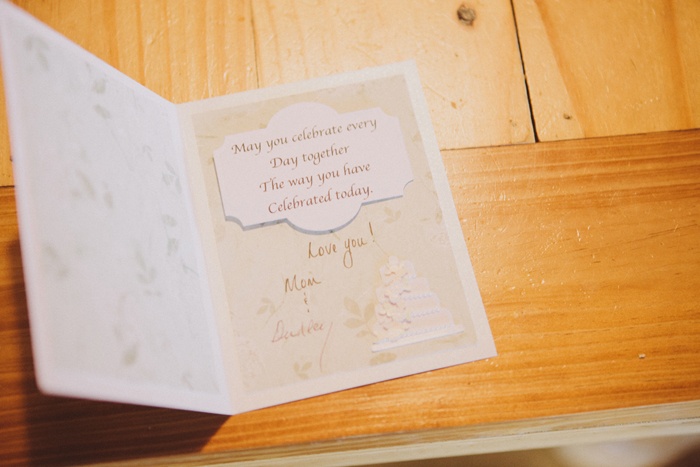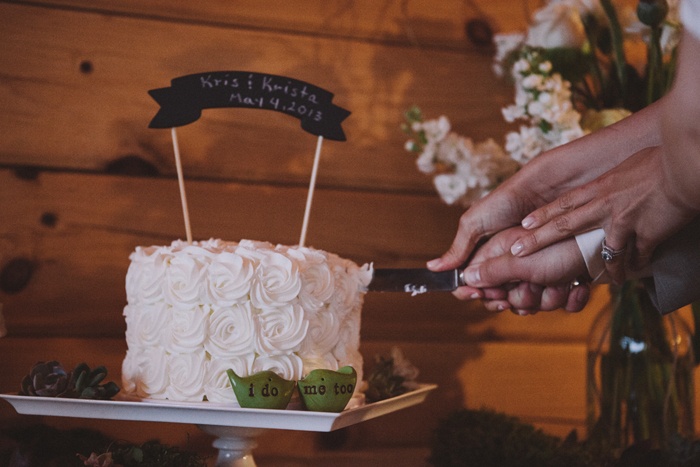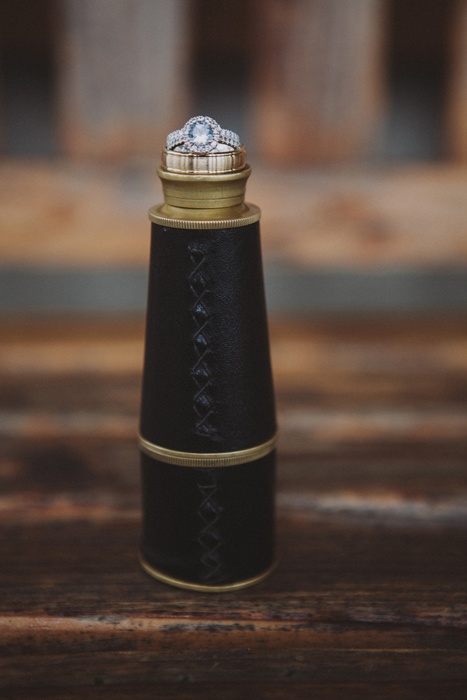 What were the highlights of the ceremony? 
Ending up being married to one of the best men I know.  Smiling at him and knowing that the rest of our lives together was beginning in that beautiful moment.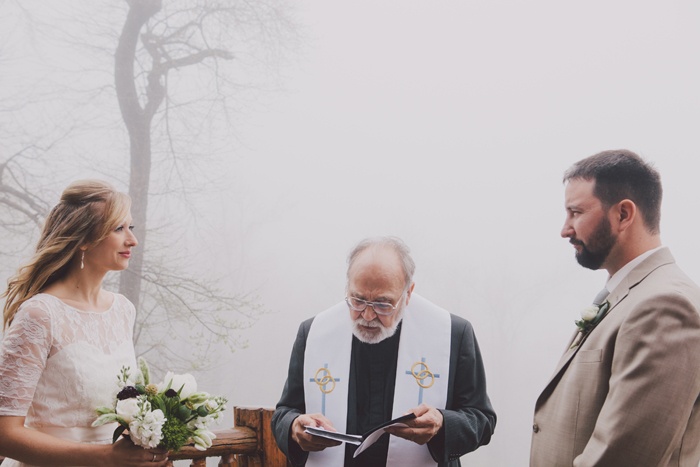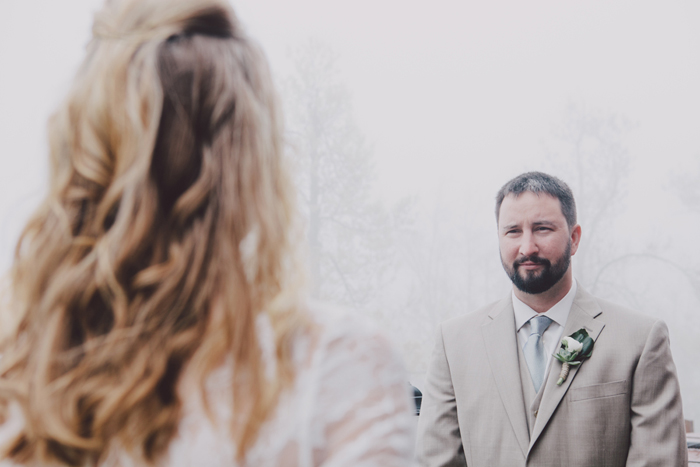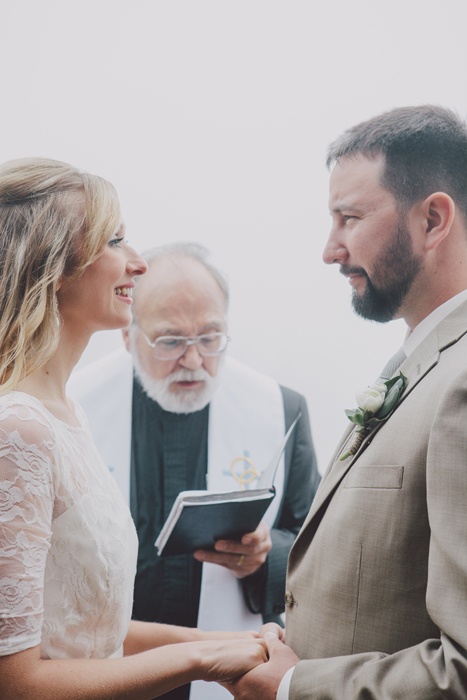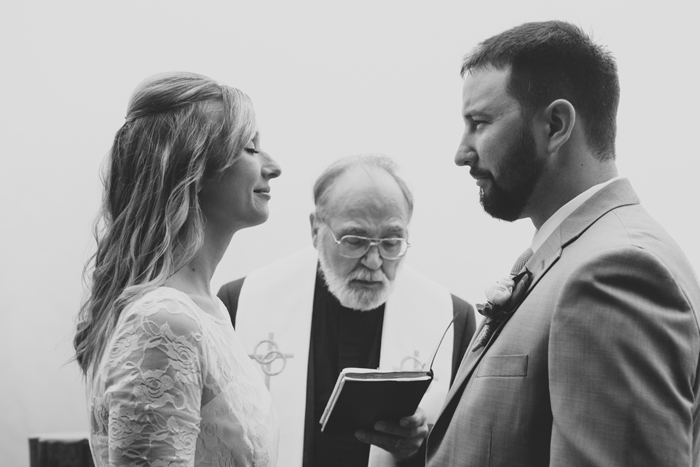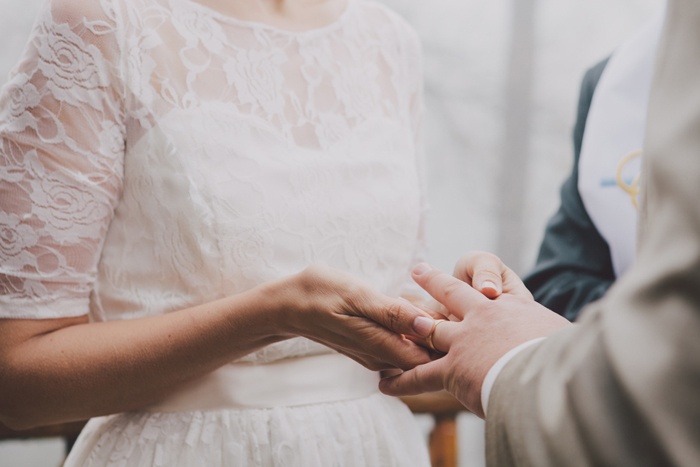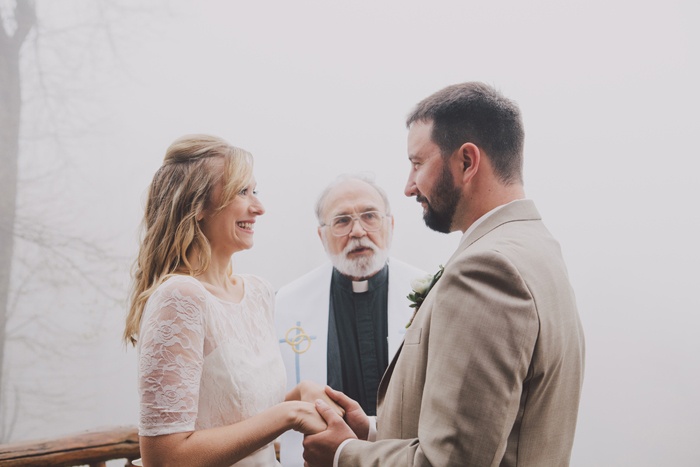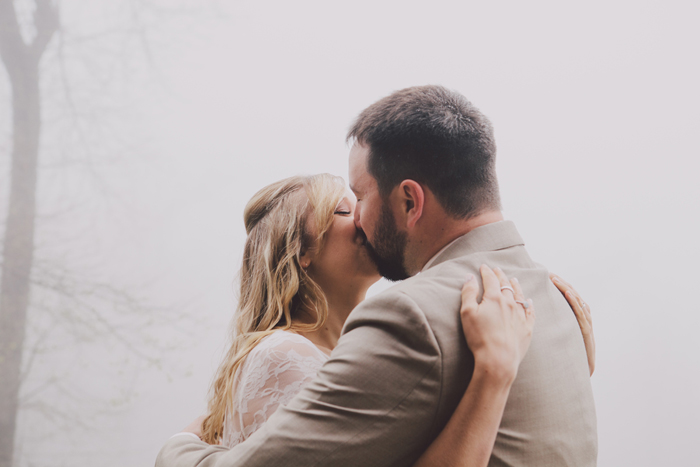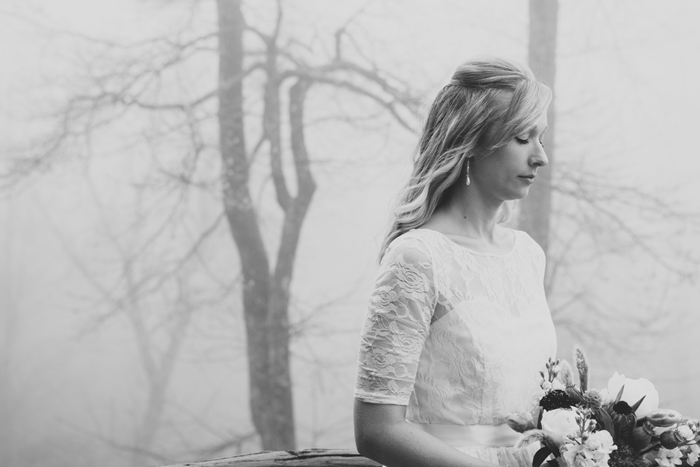 What were the highlights of the reception? 
The cake was AMAZING!  Chocolate pound cake with peanut butter mousse.  Hugs with our parents and a celebratory glass of local wine for the ladies and an aged bourbon for the gentlemen.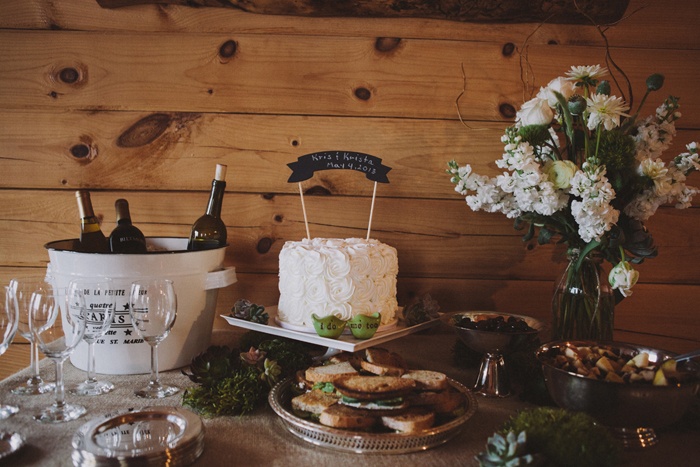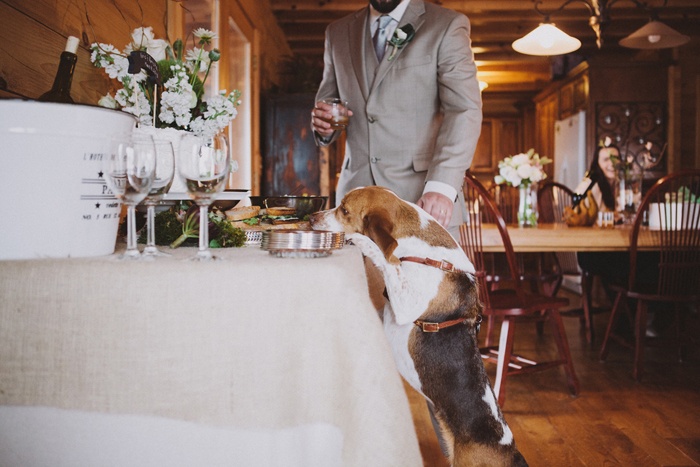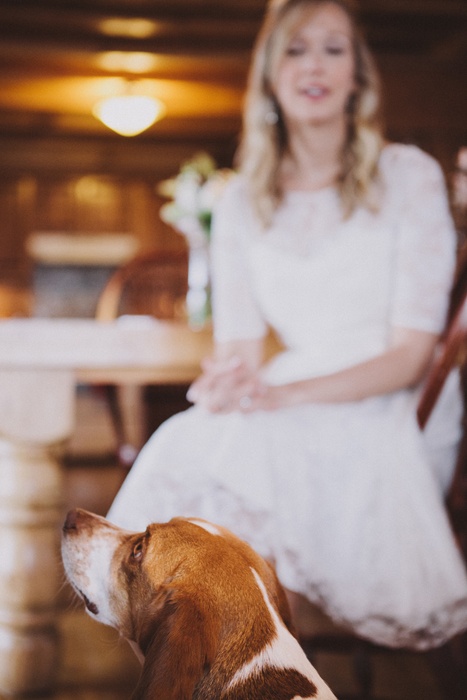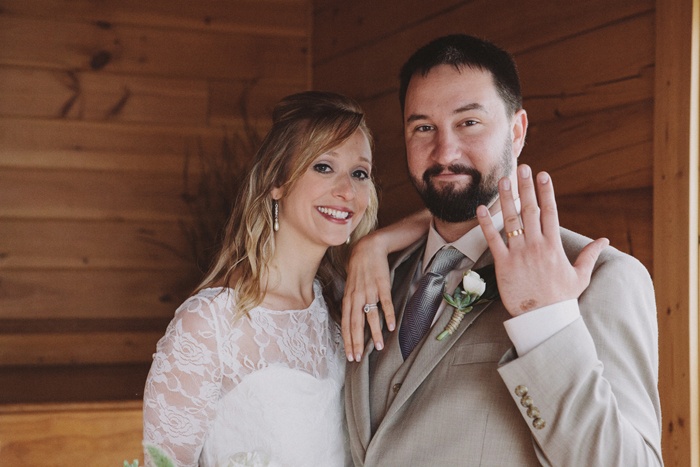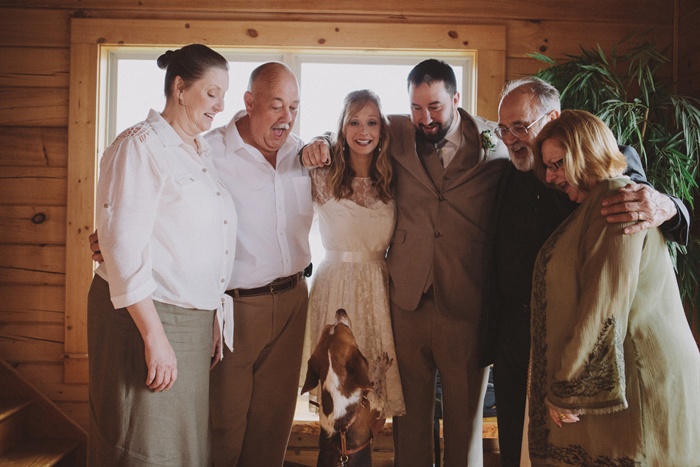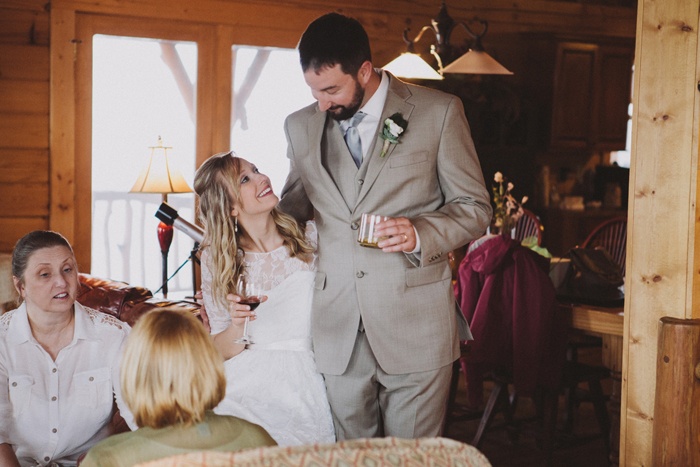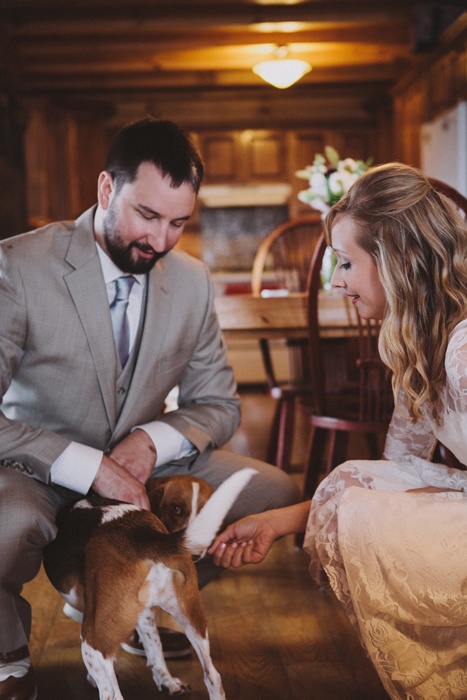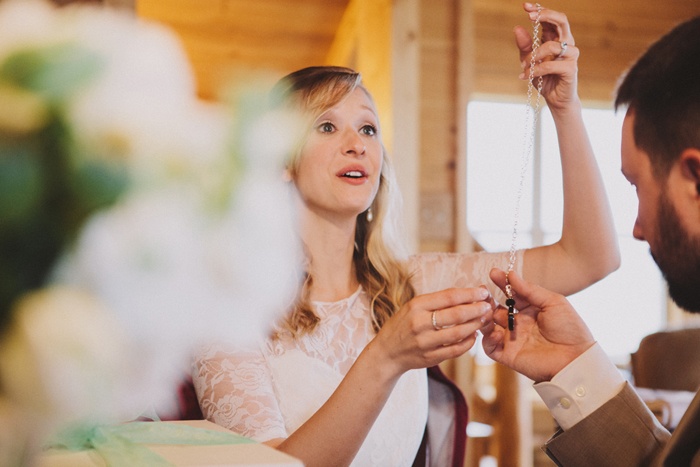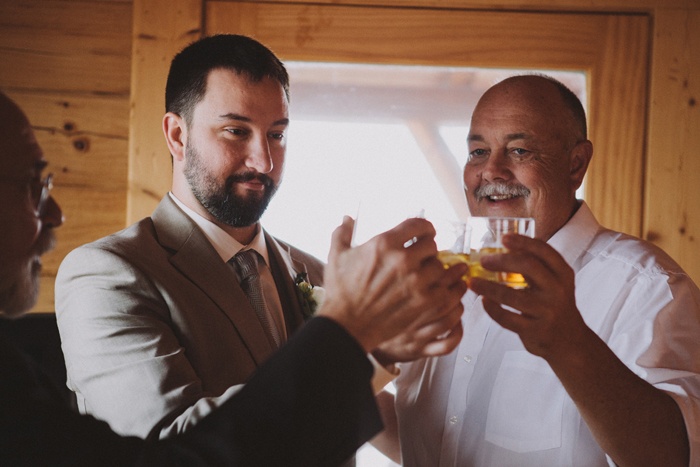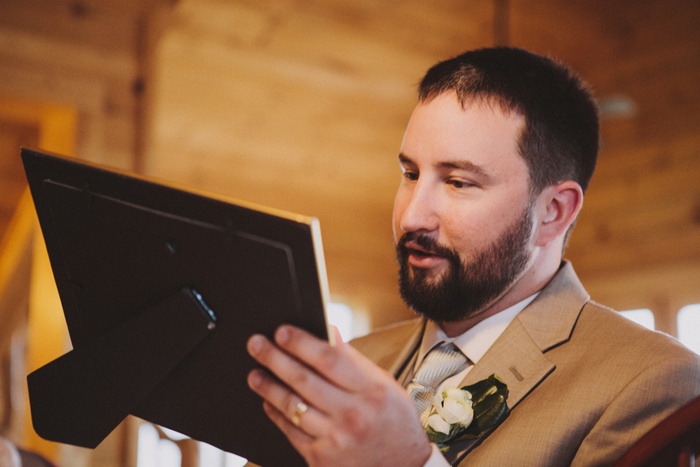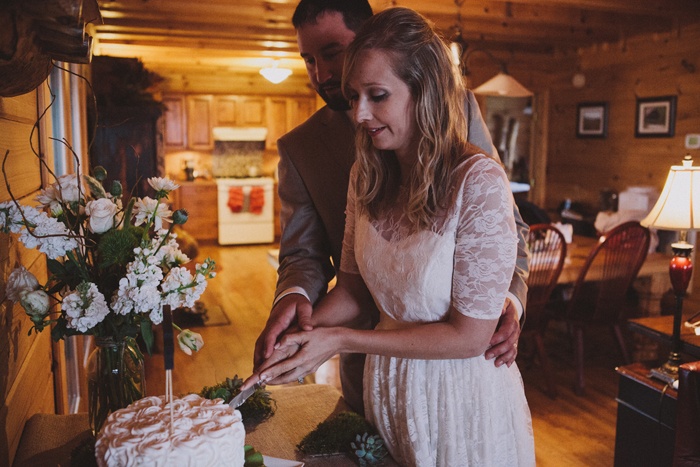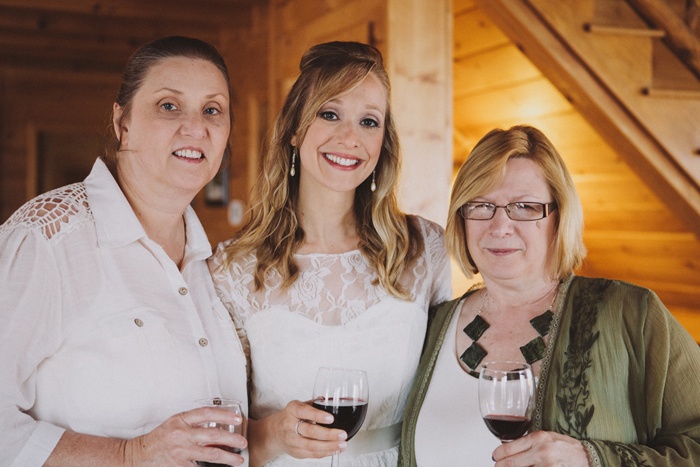 What was the best thing about having an intimate wedding?
Because we had the parties at a later date, I really feel that the best thing about an intimate ceremony is that we could truly soak it all in and live in the moment instead of being overwhelmed by so many things going on that go on during a typical wedding.  Most of our friends say that they barely got to see one another on their wedding day because there were so many people, etc. and we got to enjoy every beautiful moment that took place.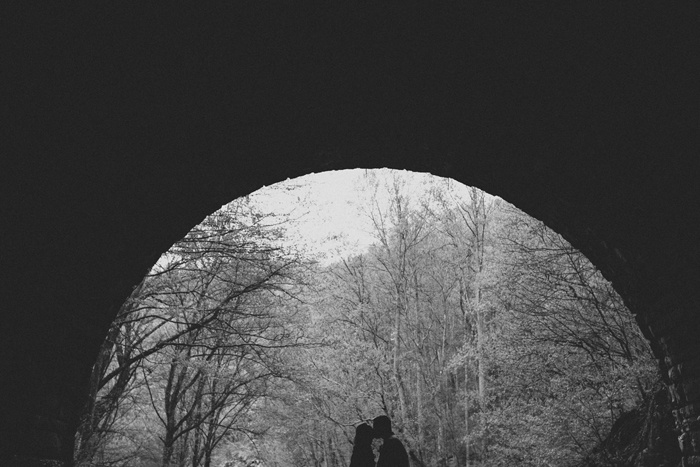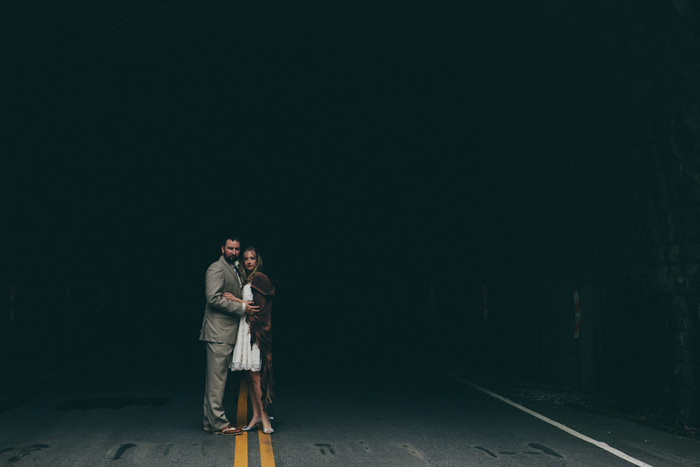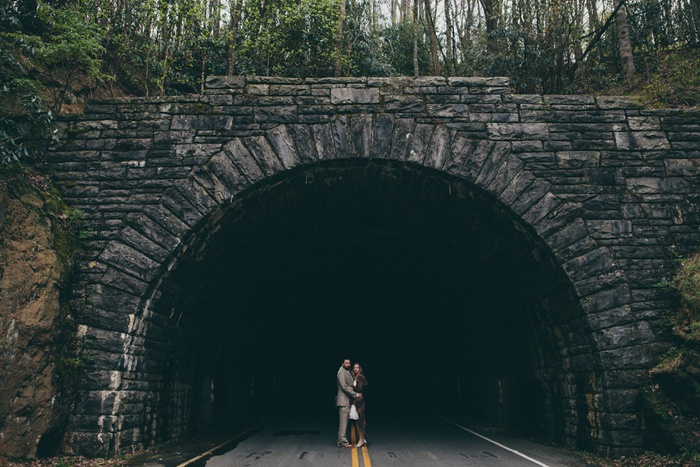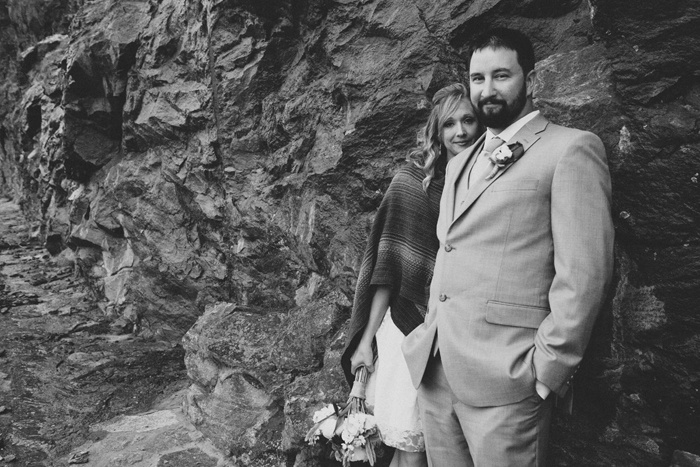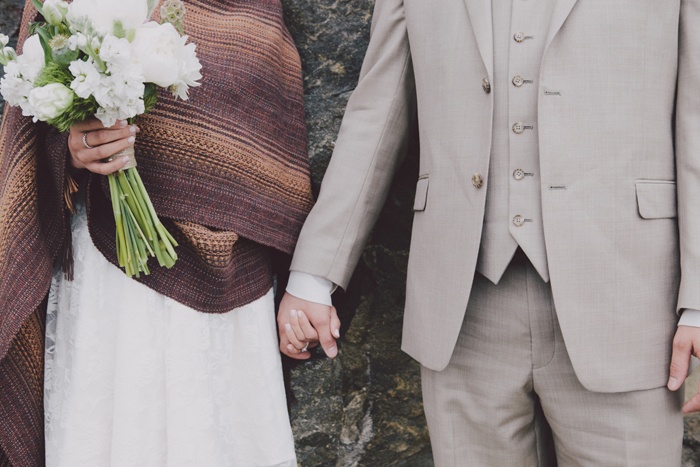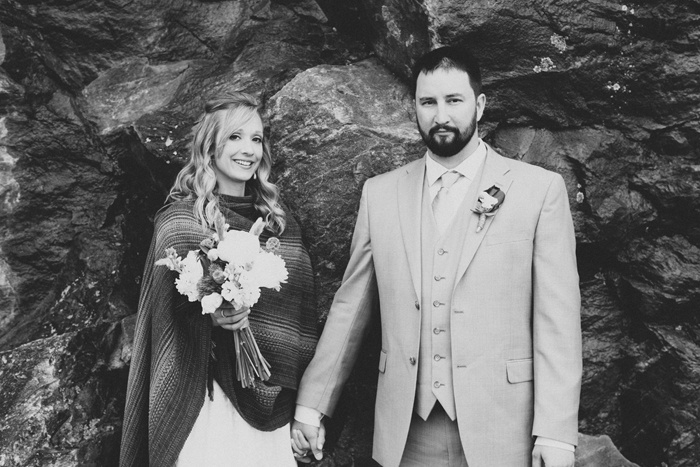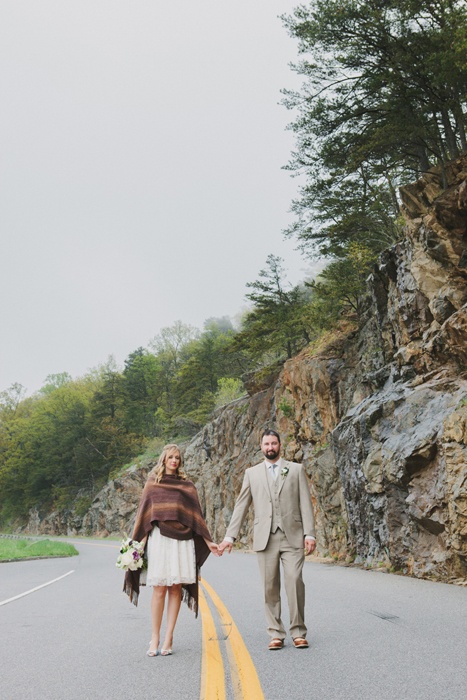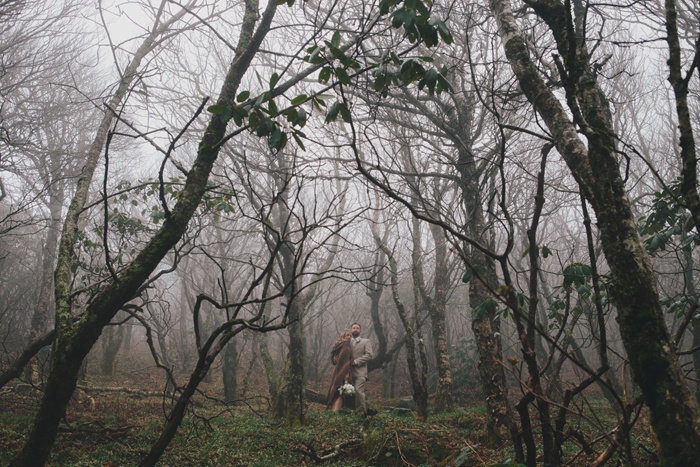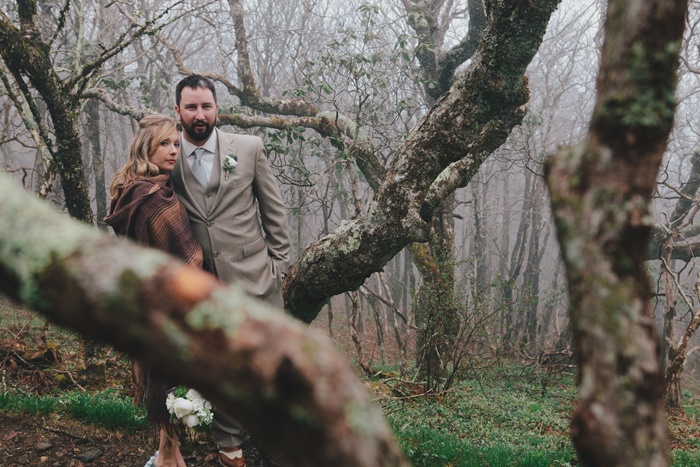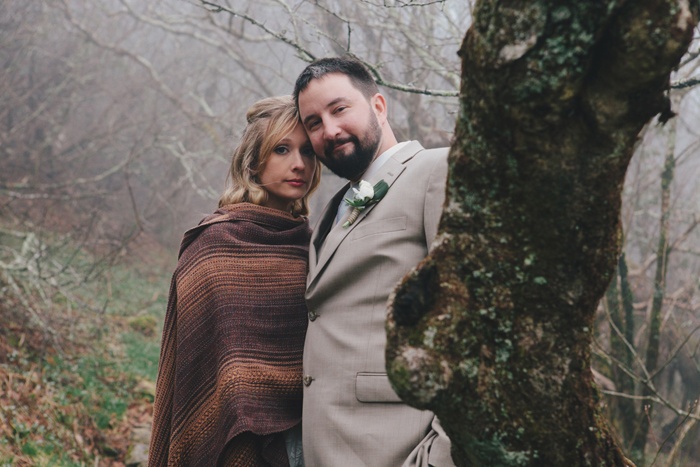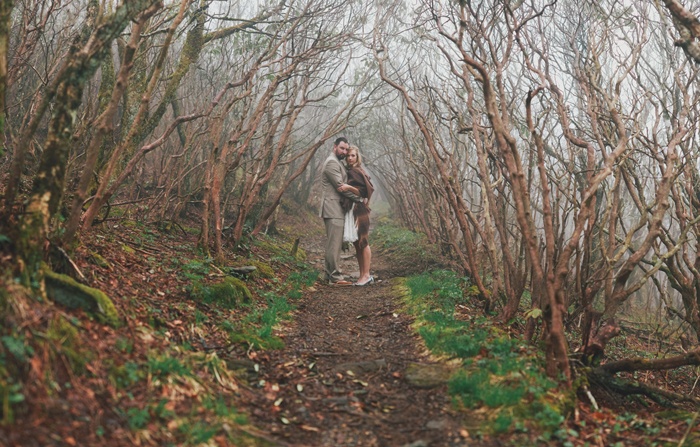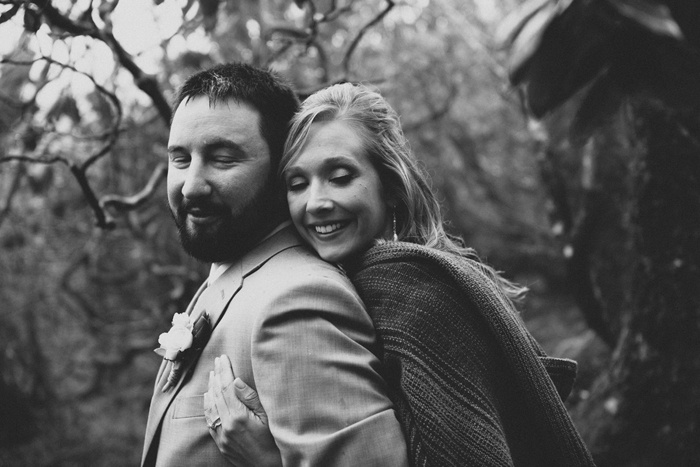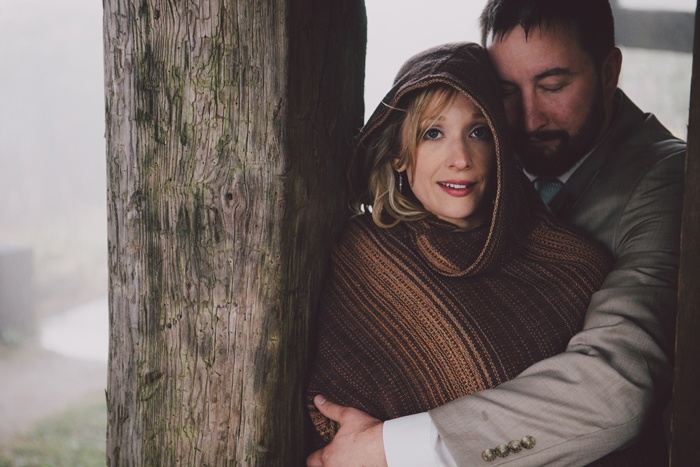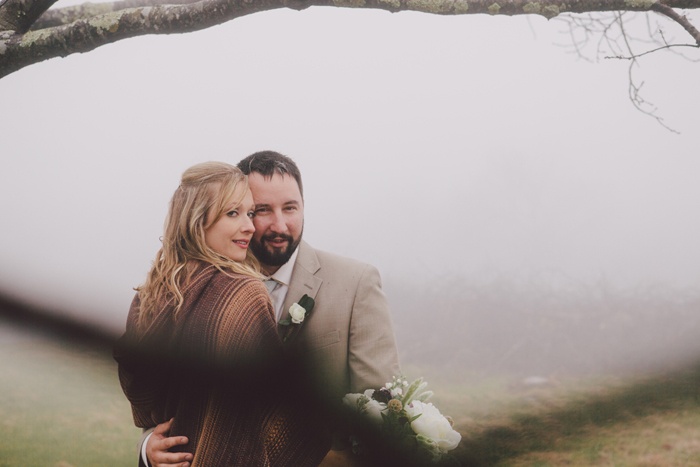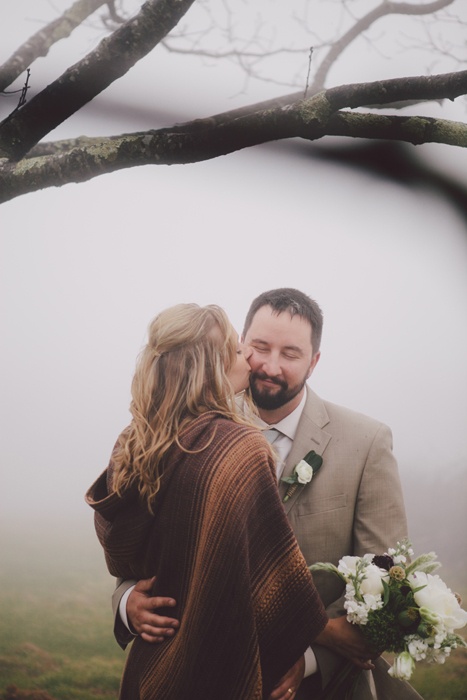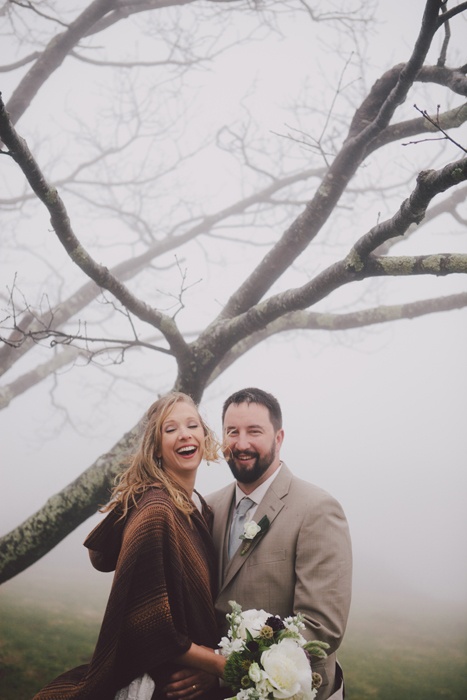 What advice do you have for couples who are considering an intimate wedding?
Do it!  Make it what you want it to be.  Above all, remember who you are as a couple and what you want your day to look like.  For example, Kris wanted the great outdoors, so what better place than on the top of a mountain in a cloud?  🙂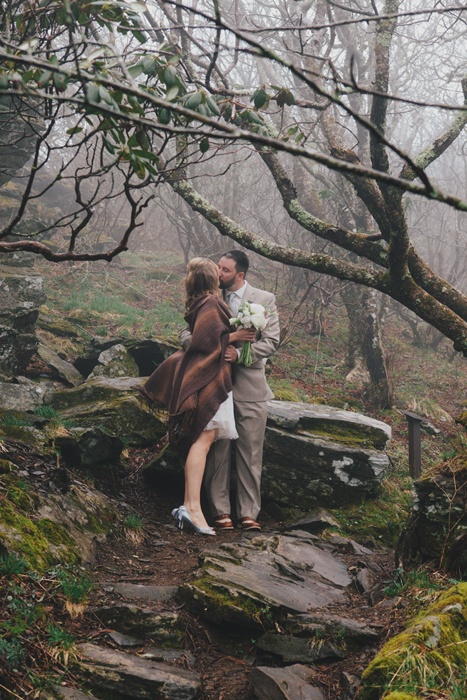 Vendors: 
Florist:  bloom. -I cannot rave about them enough!  A mother-daughter team, so incredibly sweet and talented! 

Decor:  I fine tuned our special day with personalized purchases from different vendors on Etsy, including my rings!  🙂
Photographer:  the UBER talented Alex Gibbs Photography.  This guy is not only a talented artist, but a great guy.  Kris and I feel very blessed to have had Alex and his lovely fiance, Paige, be a major key in our special day!  

Cake:  Tiffany's Baking Co. out of Asheville, NC.  The cake was beautiful, exactly what we were looking for, simple and elegant, the taste was superb!