Paige and Paul's charming ceremony and reception, set on the bucolic backdrop of Bramble Hill Farms in Amherst, Mass., was infused with unique and handmade touches that included the bride's rustic wildflower bouquet as well as the charming DIY tabletop decor. Even the beer was brewed by the bride and groom!
"It was so amazing and humbling how much all of our friends and family helped with all of the details," says Paige.
The couple exchanged heartfelt vows in an outdoor lakeside ceremony on the pastoral property. With the help of a friend who just started up an antique business, a "living room" lounge was created outside for guests to mingle while playing games such as croquet and cornhole during cocktail hour. They then were escorted into the barn for the reception, which boasted Gothic-style architecture made soft with twinkling lights, mason jars, and banners, and dined family-style on delicious comfort foods.
The day was beautifully captured by Jen Ing Photography.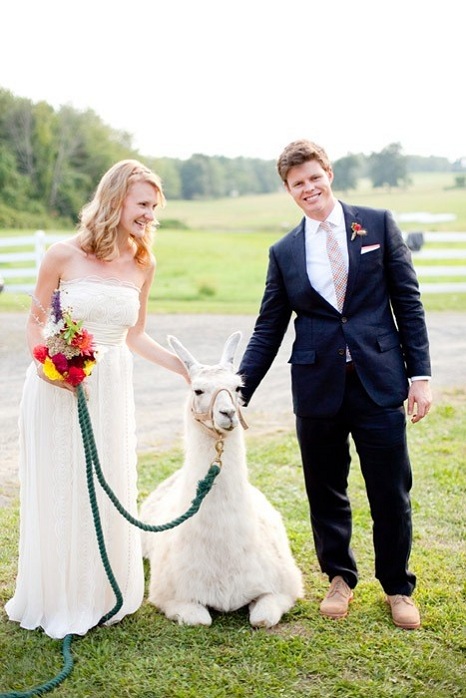 Paige, 26 & Paul, 26
Amherst, MA 
Wedding Date: August 25, 2012
Number of Guests: 75
Wedding Ceremony Location: Bramble Hill Farm
Wedding Reception Location: Bramble Hill Farm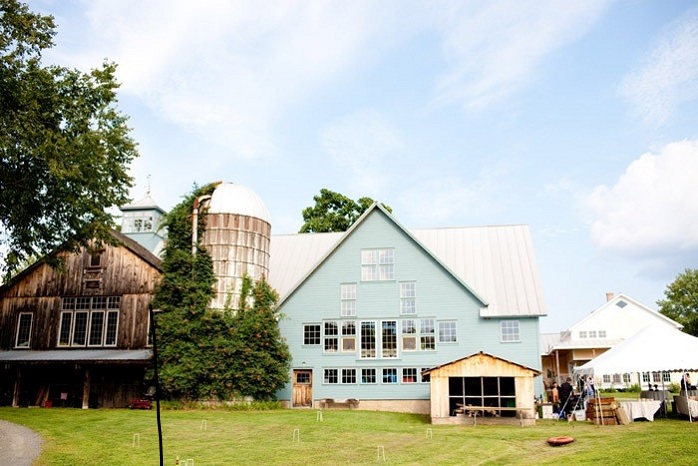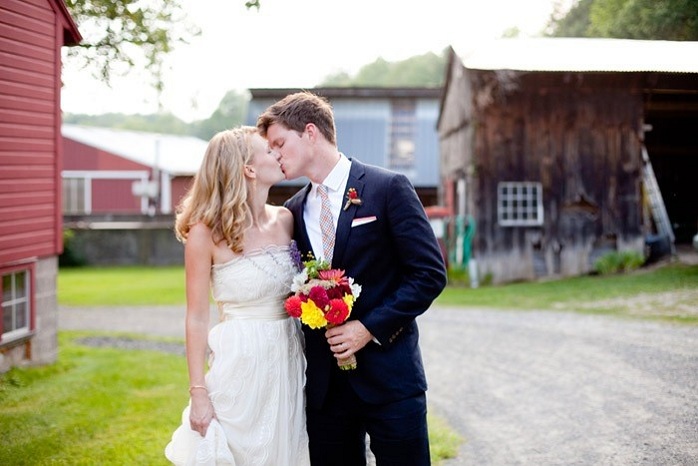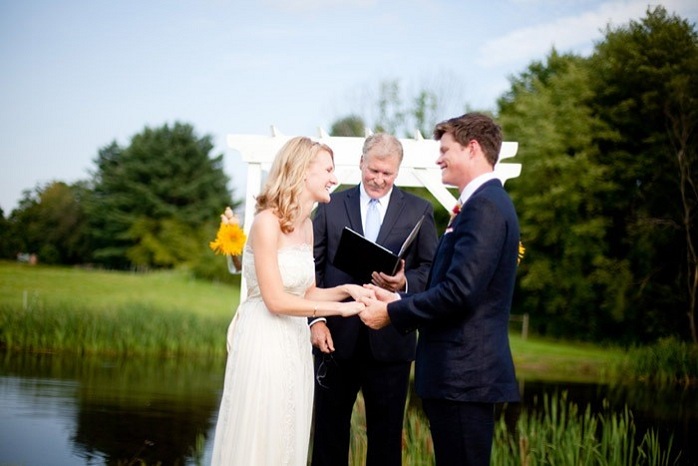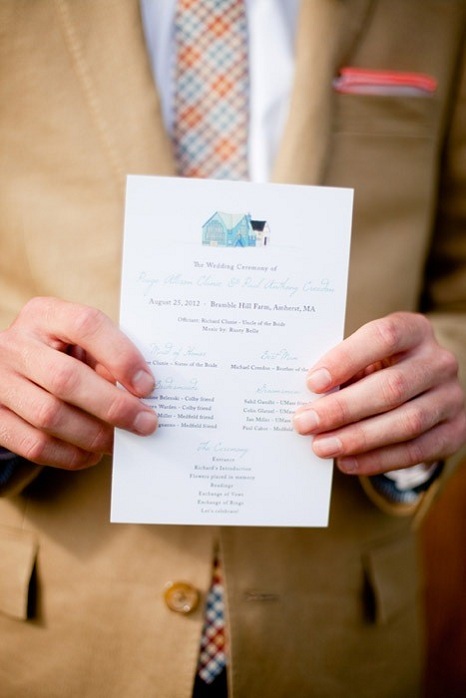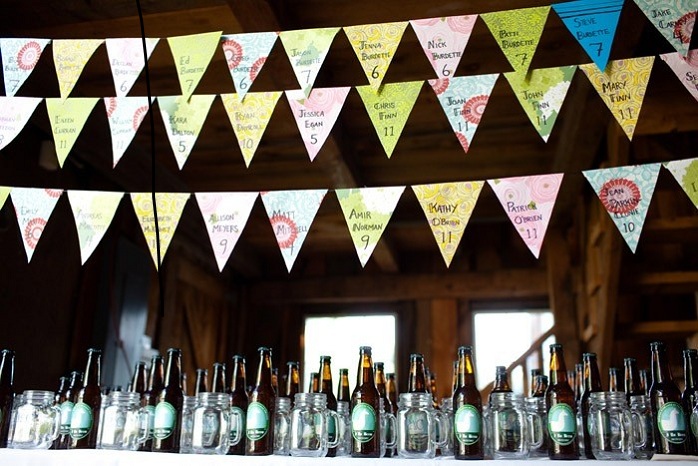 Why did you have an intimate wedding?
We always knew we wanted to have a small, personal wedding since we wanted the process to be fun and as stress-free as possible. Costs were also definitely a consideration and when we realized that the farm couldn't sustain more than 100 people that made our decision much easier!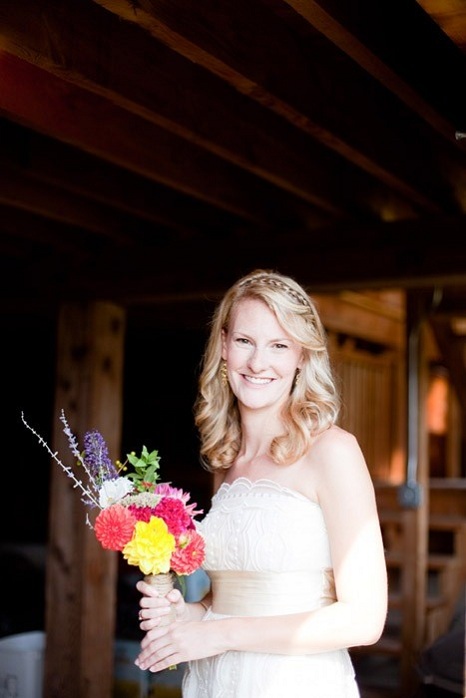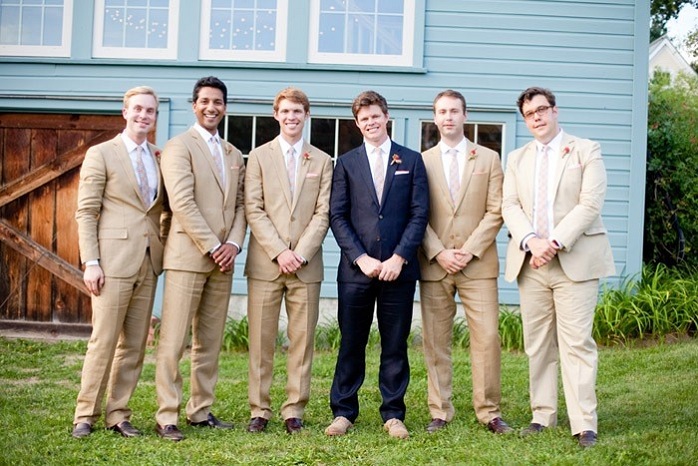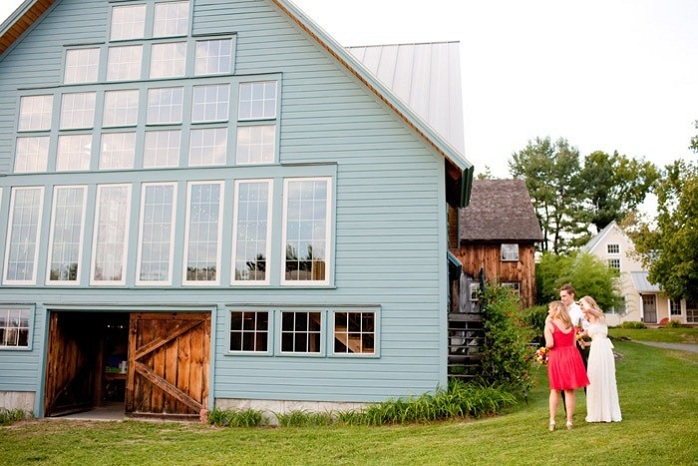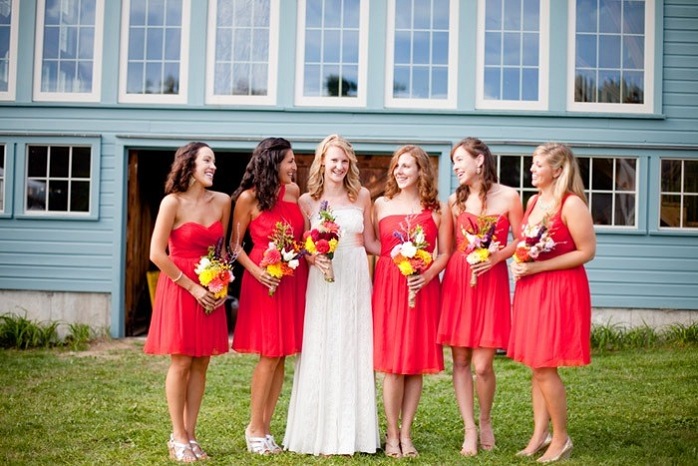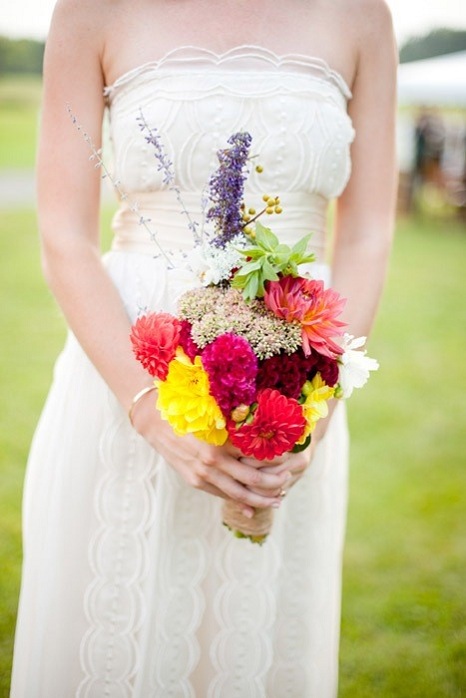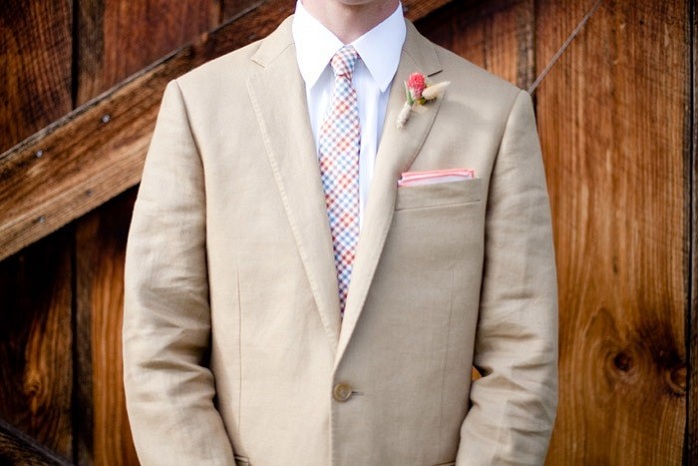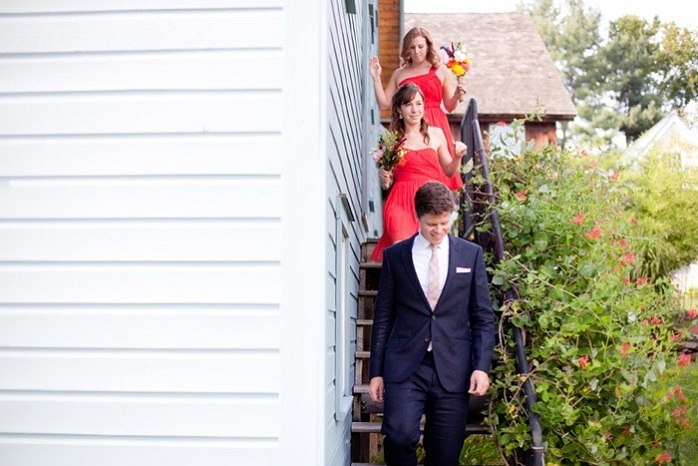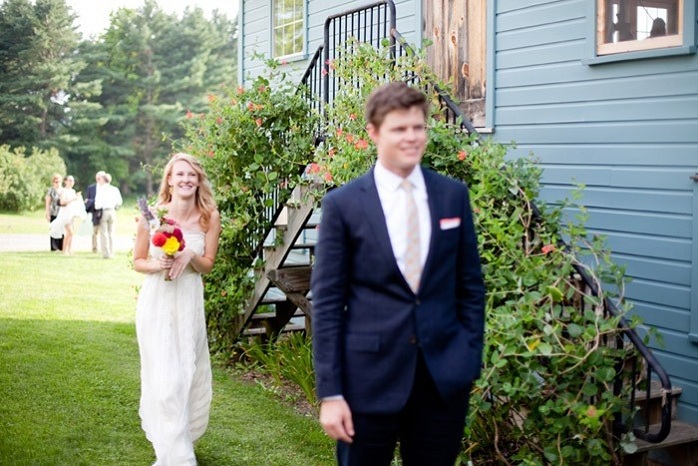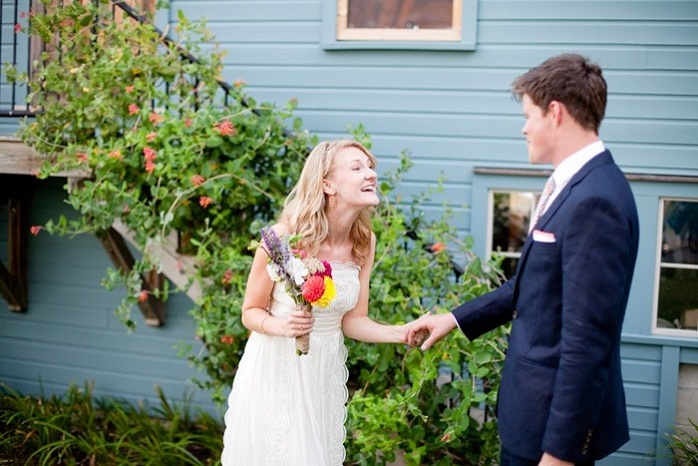 What are some the challenges that you faced planning an intimate wedding?
While having an intimate wedding makes many planning details easier, paring down the guest list can be a bit of a challenge. However, I think people are understanding when they find out you're having a small wedding. It's not like there was a guest list of 250 people and they were left out.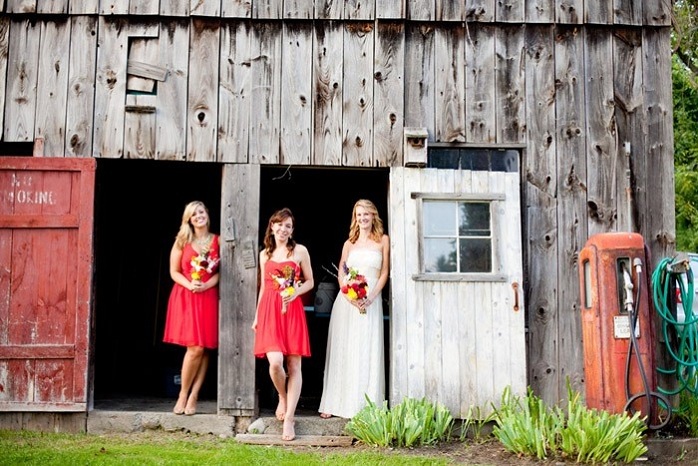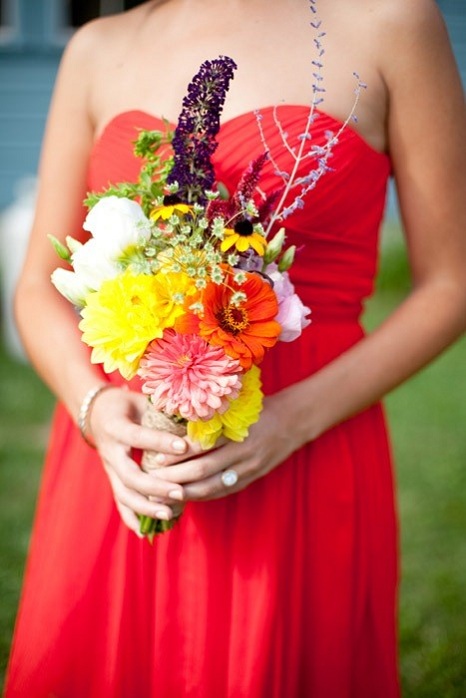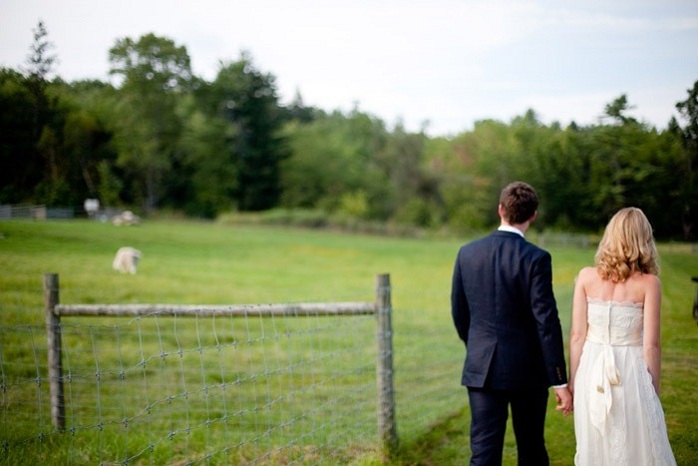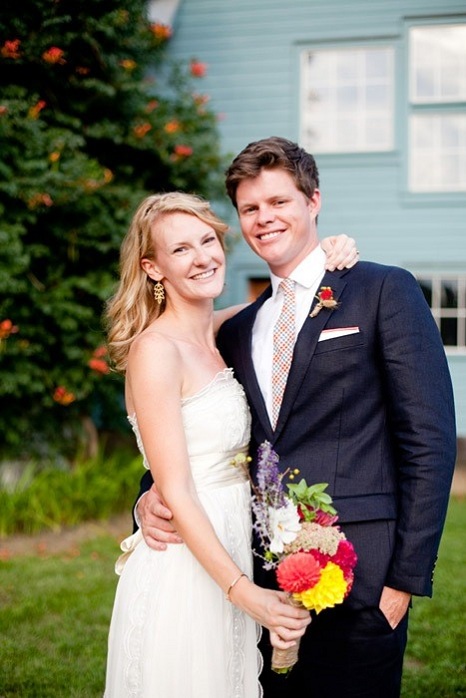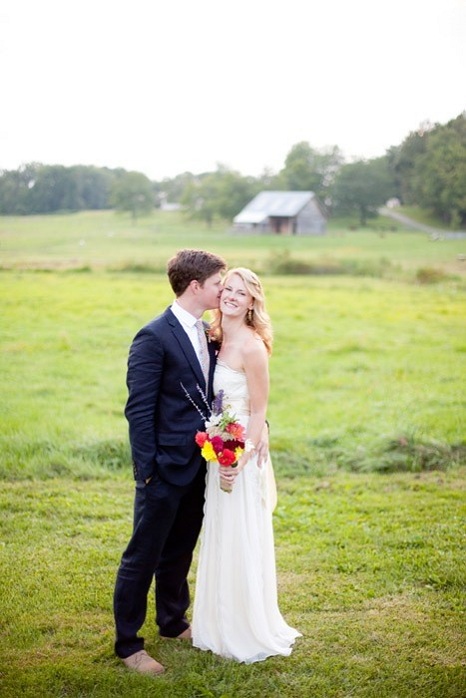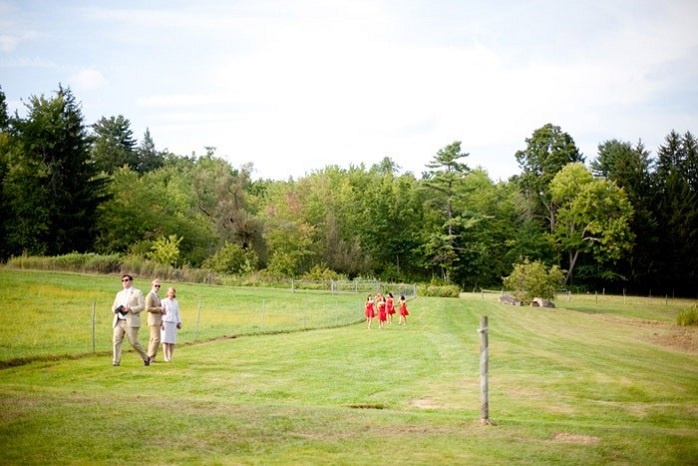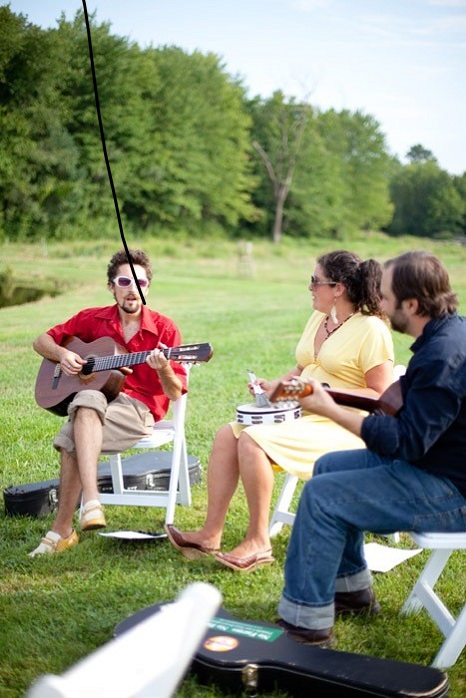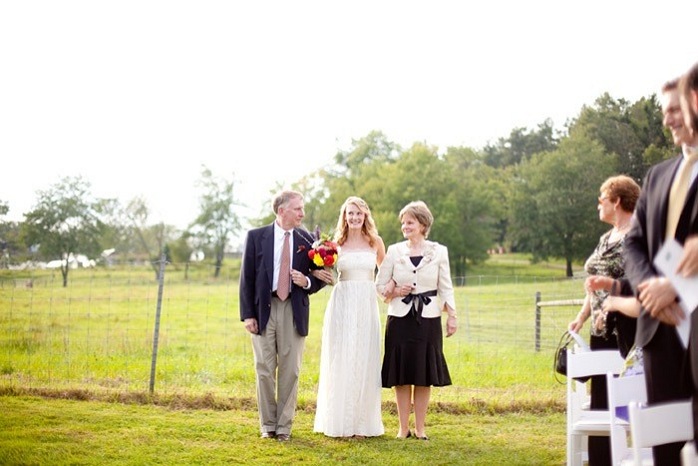 Did you have any 'issues' with the small guest list from friends and family? If so, how did you address them?
The only issue we really ran into was the question of plus ones, which we ultimately had to eliminate. We felt that it wasn't fair to give some people dates and not others.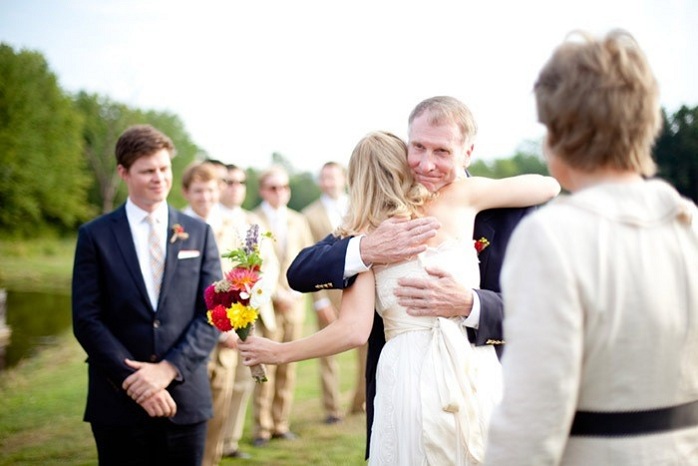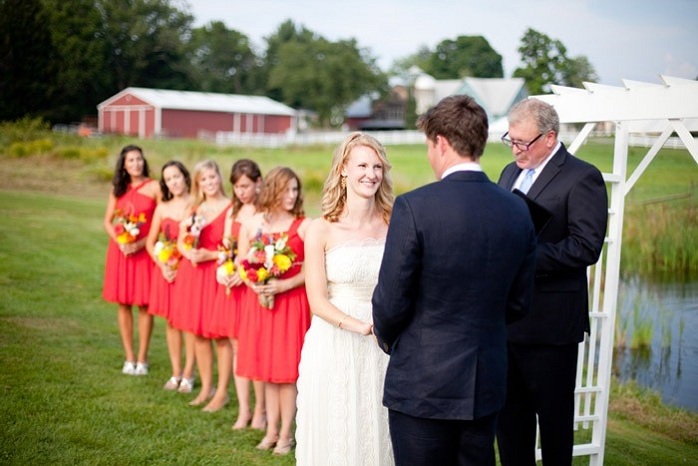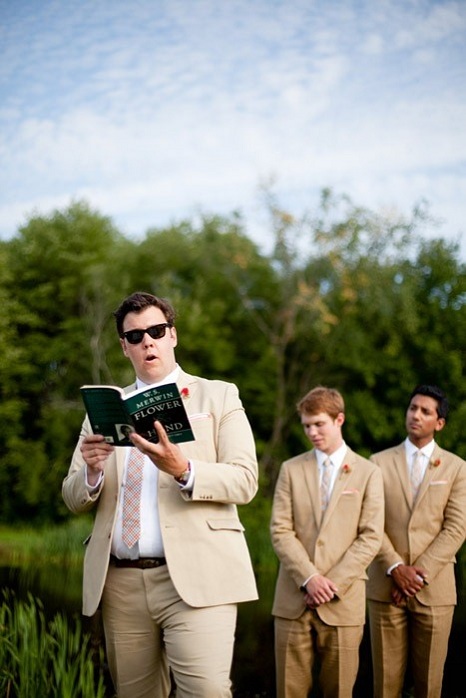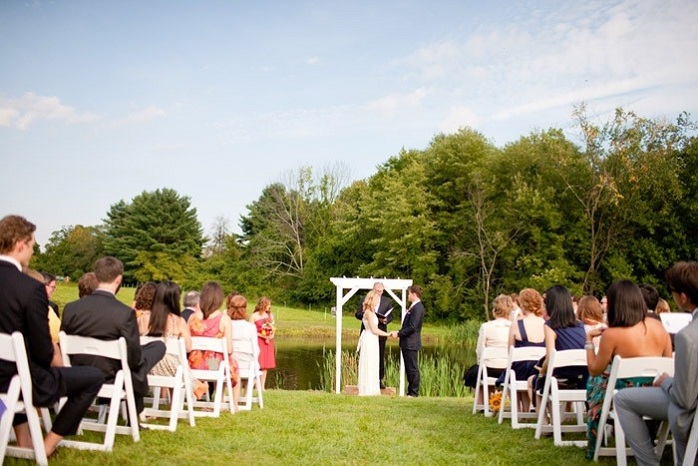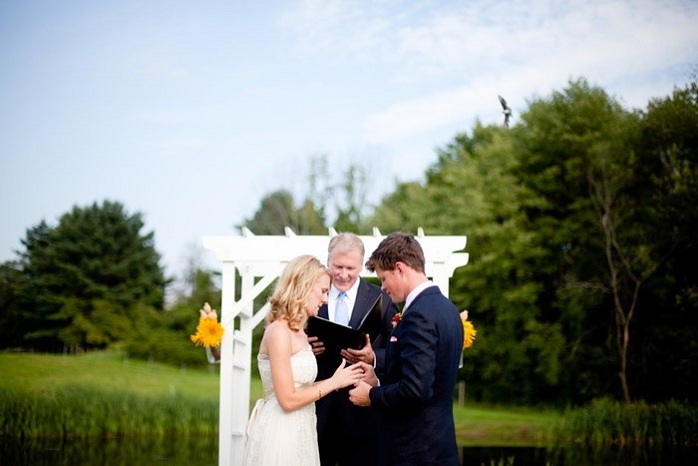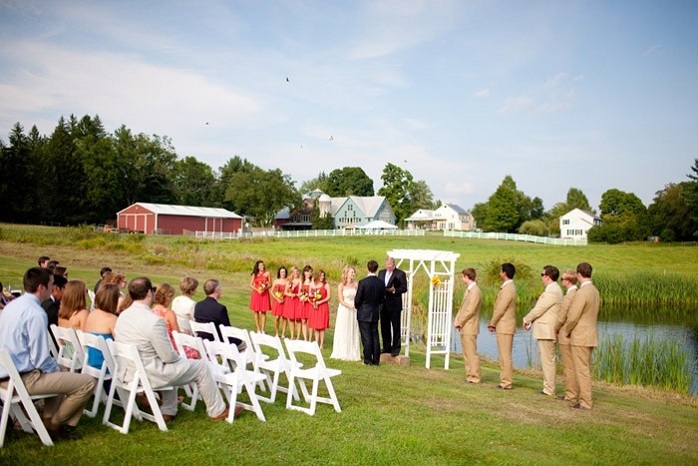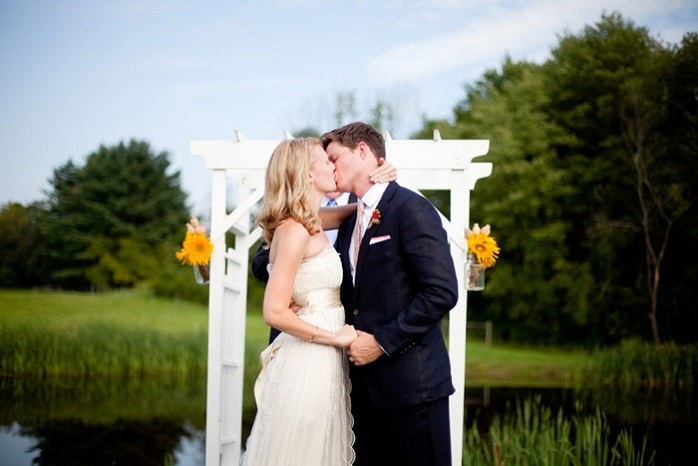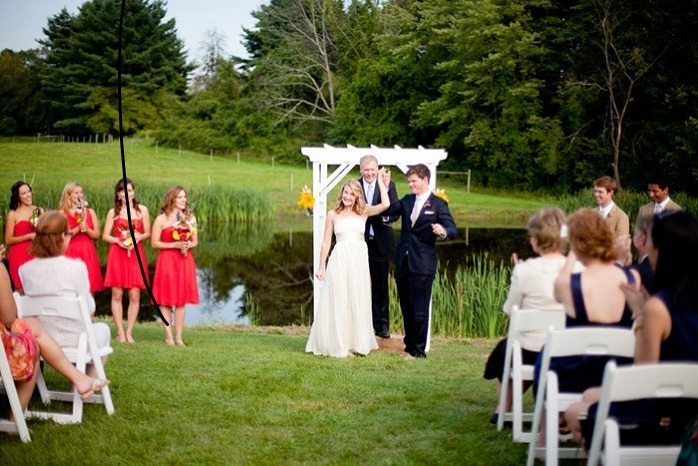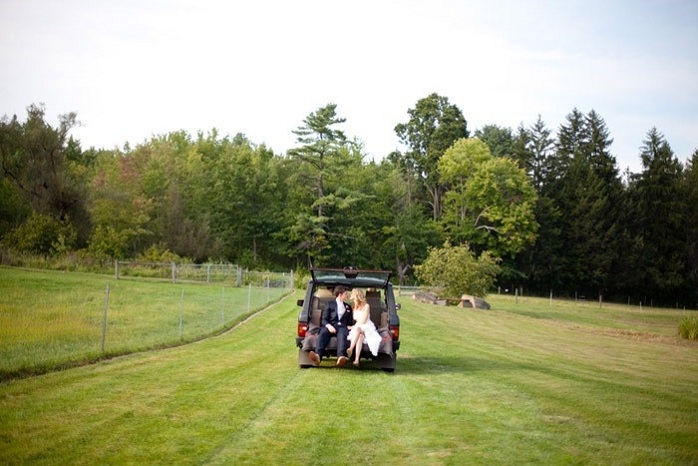 What were the highlights of the ceremony?
My uncle performed our ceremony (which he had never done before) and did an incredible job. We also loved writing our own vows. The small number of guests made the ceremony feel very intimate and personal and it was also less nerve-wracking.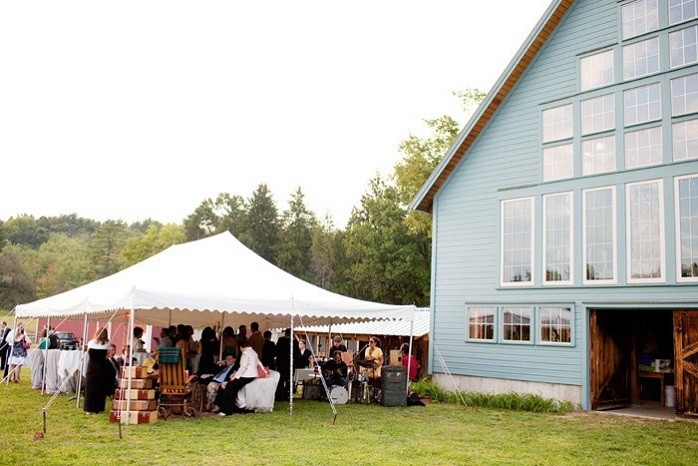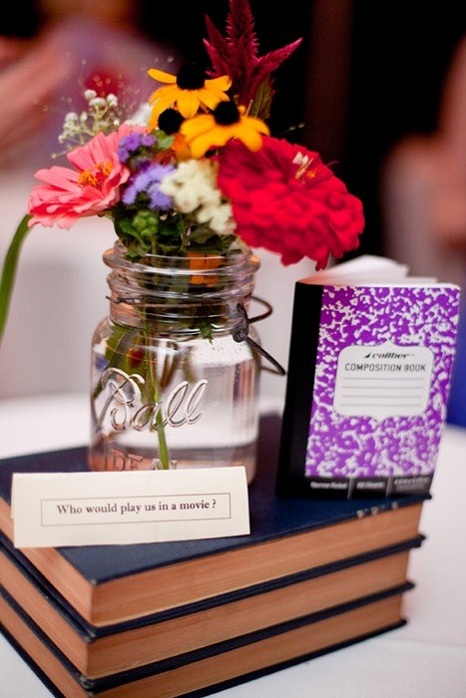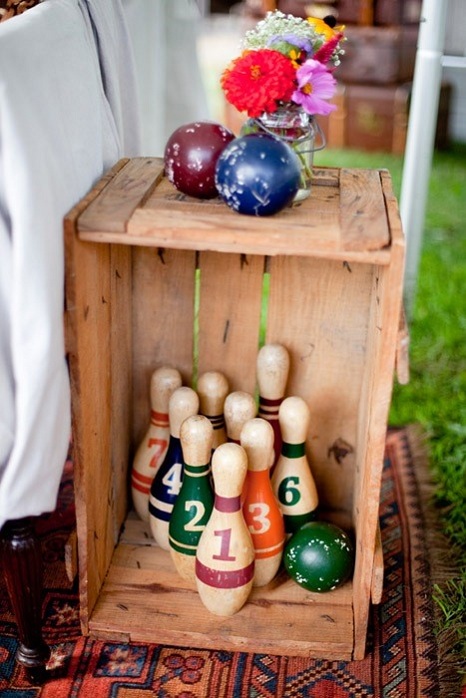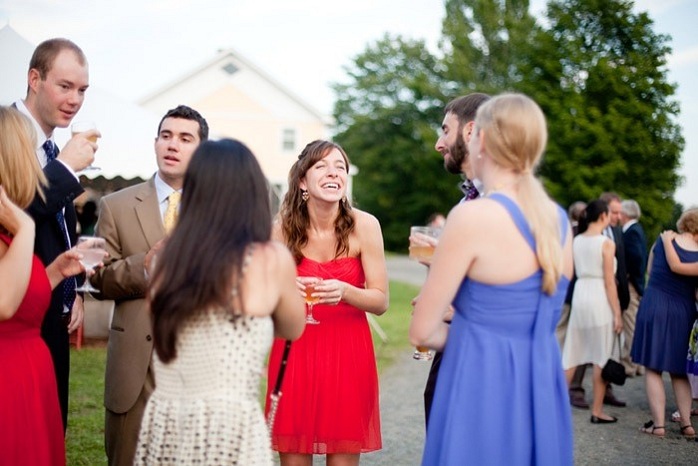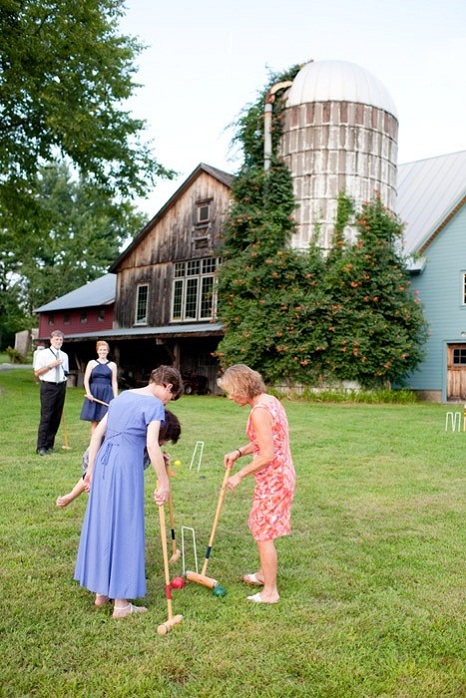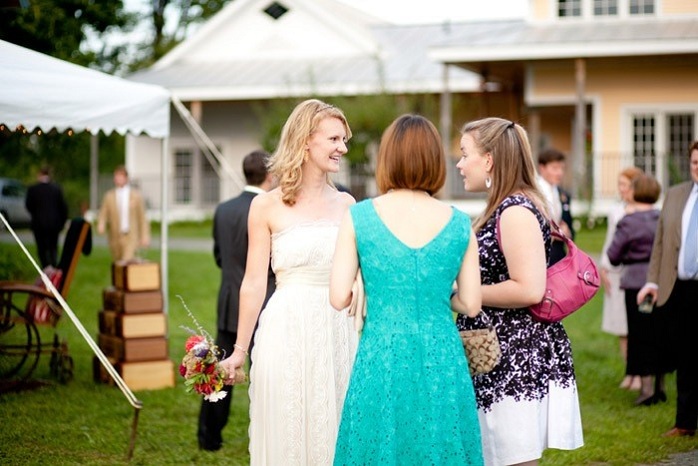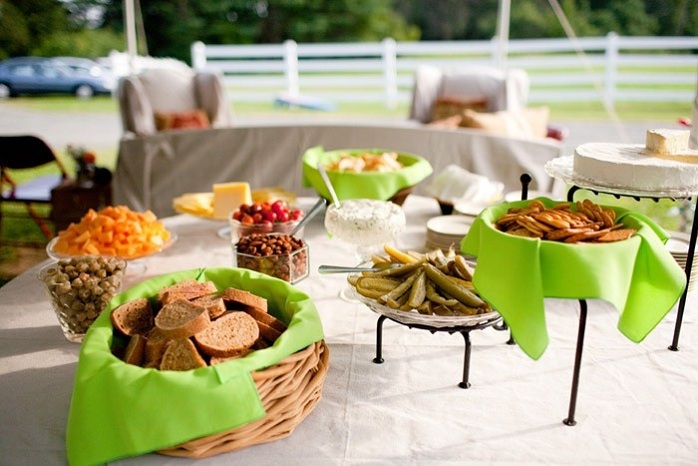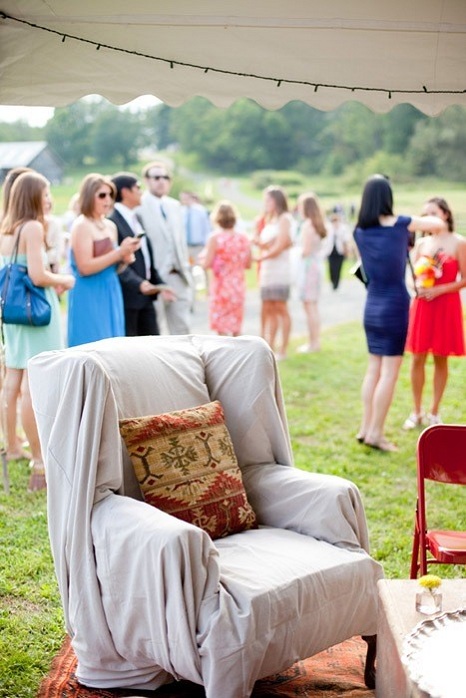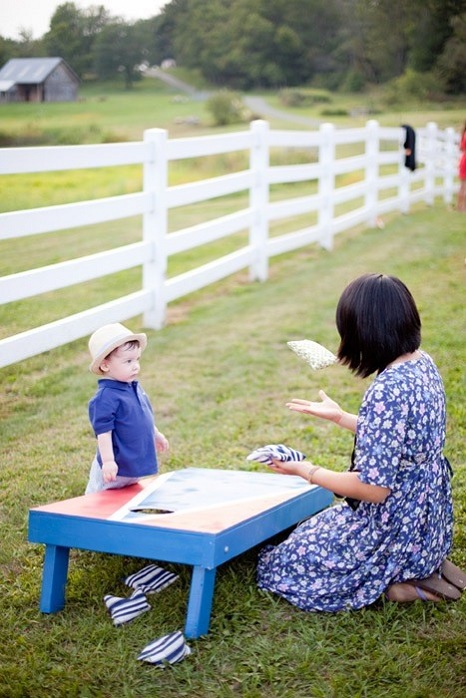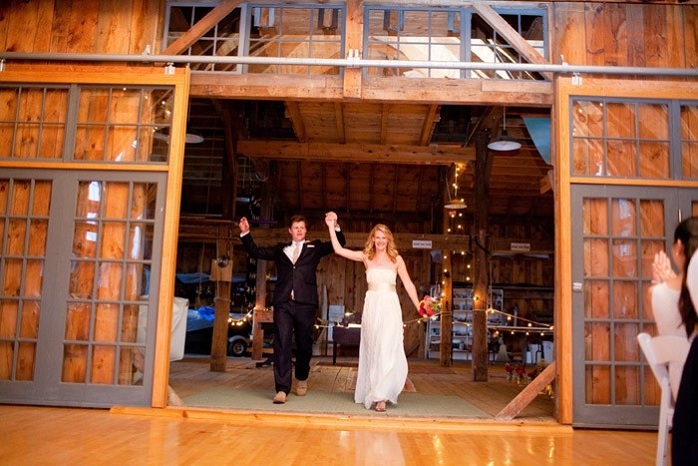 What were the highlights of the reception?
The food was fantastic — some of our favorite dishes were served such as barbecue pulled pork, corn bread, and cider donuts. It was served family-style and it felt like we were just all having a meal together. Lots of people said they were surprised to see me eating. How could I not?!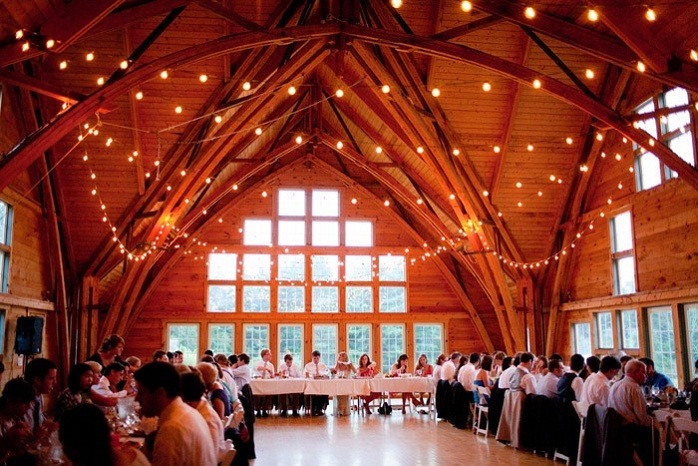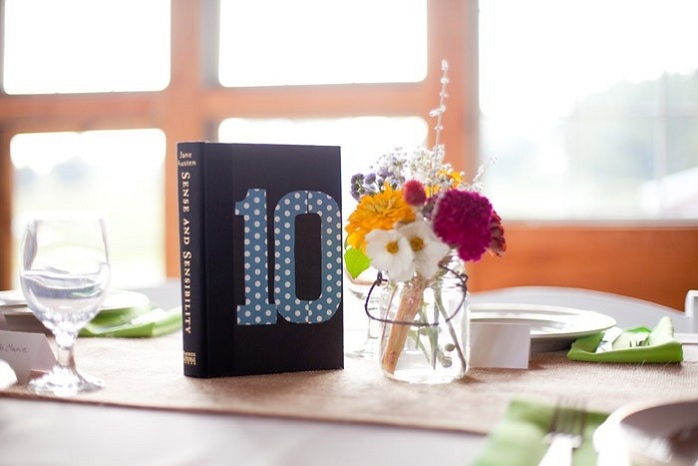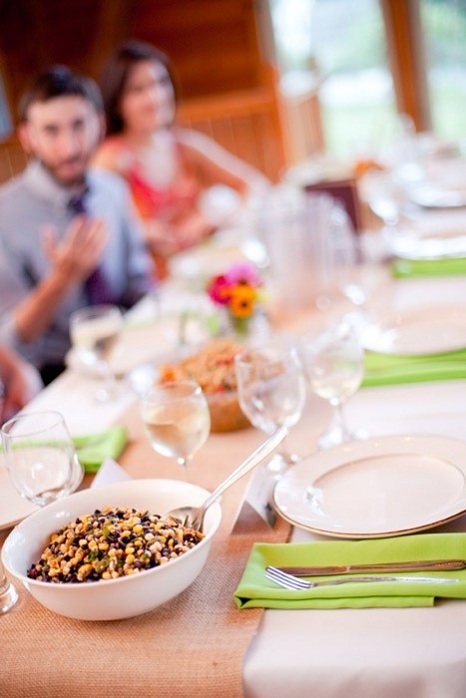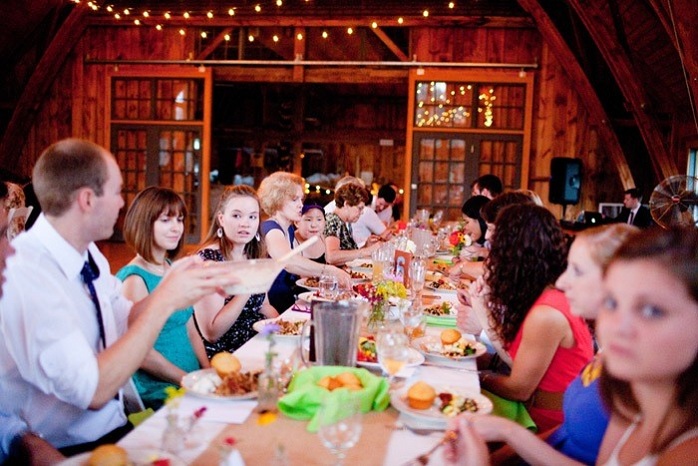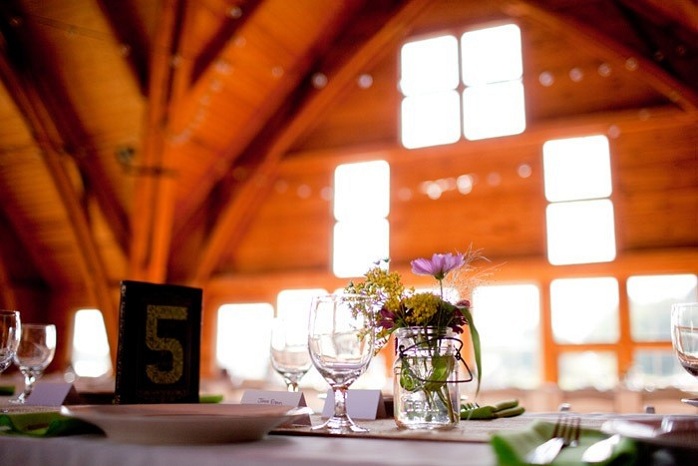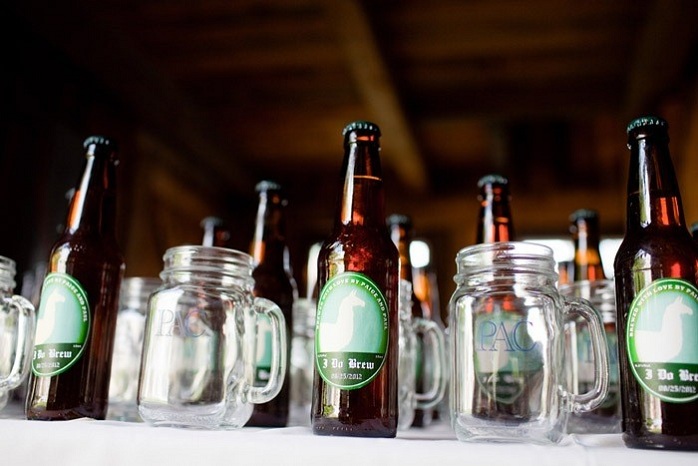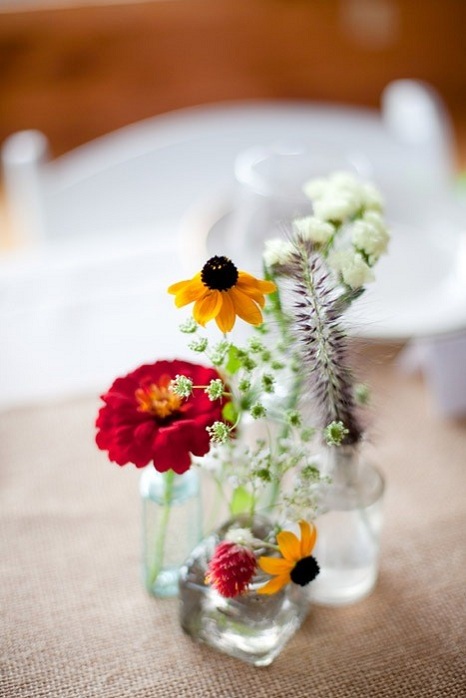 What was the best thing about having an intimate wedding?
We definitely had an "all hands on deck" approach to our wedding, which wouldn't have been possible if we were dealing with an enormous guest list. It was a truly special, personal day.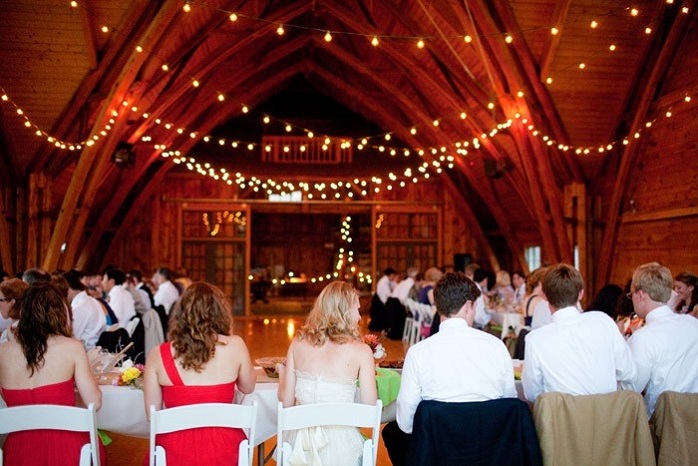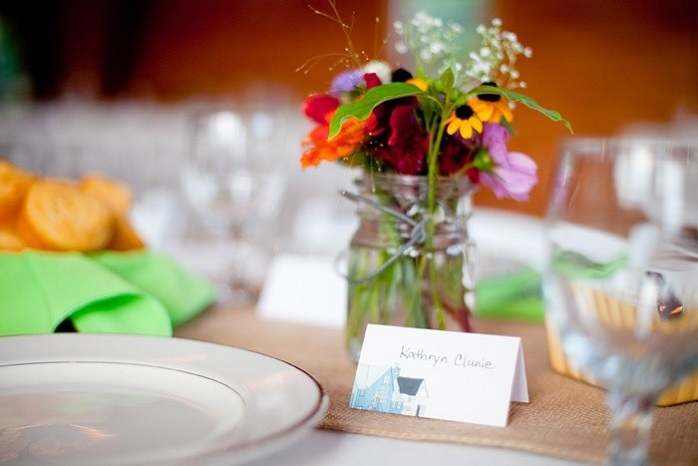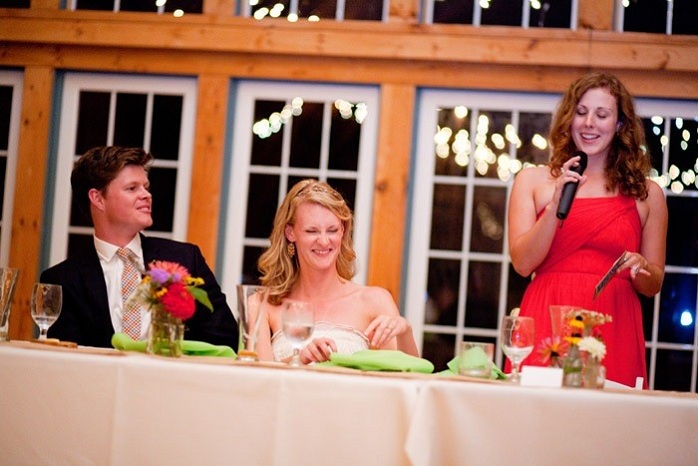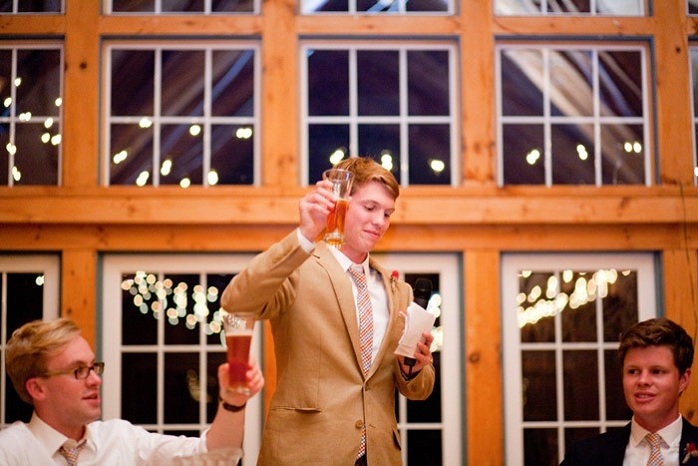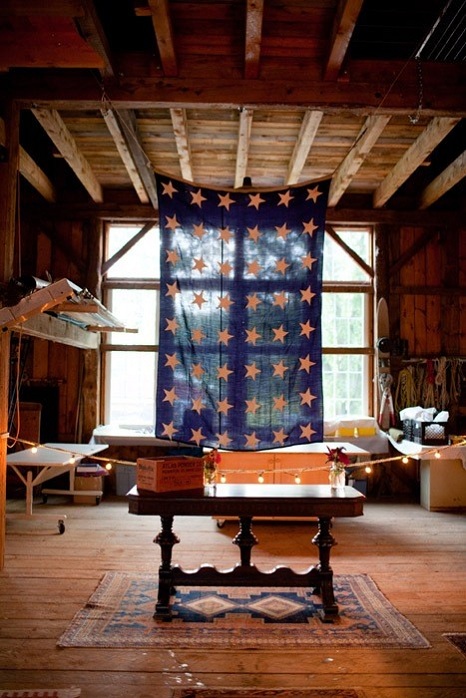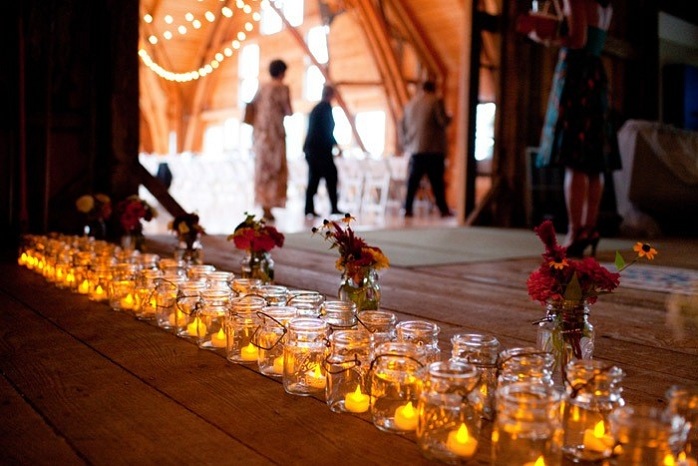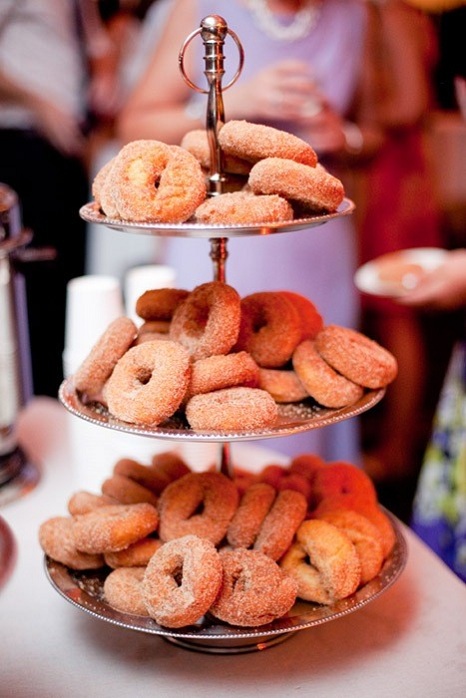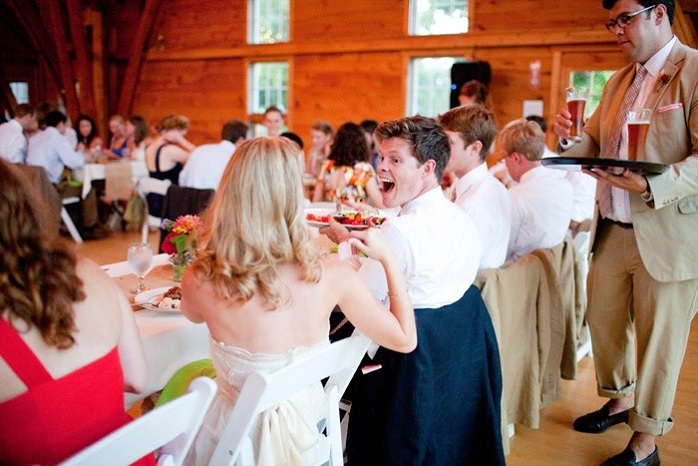 What advice do you have for couples who are considering an intimate wedding?
As cliché as it sounds, it's your day! When you announce your decision to have an intimate wedding, people should respect the limitations that are involved. And let it be fun!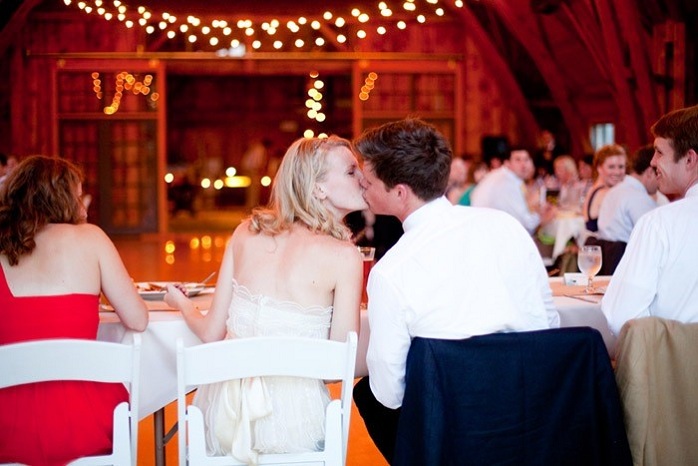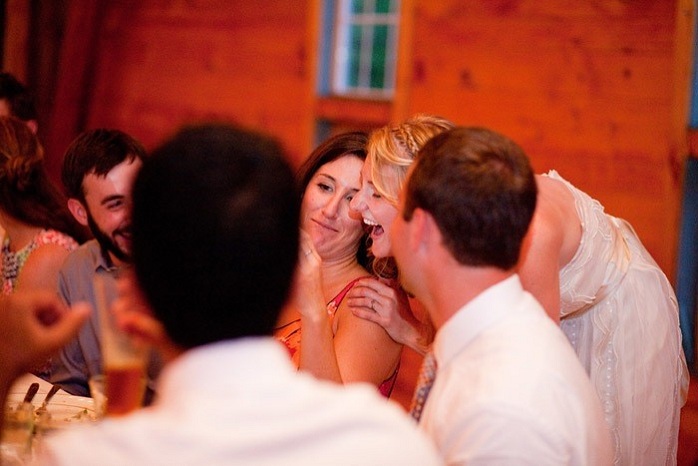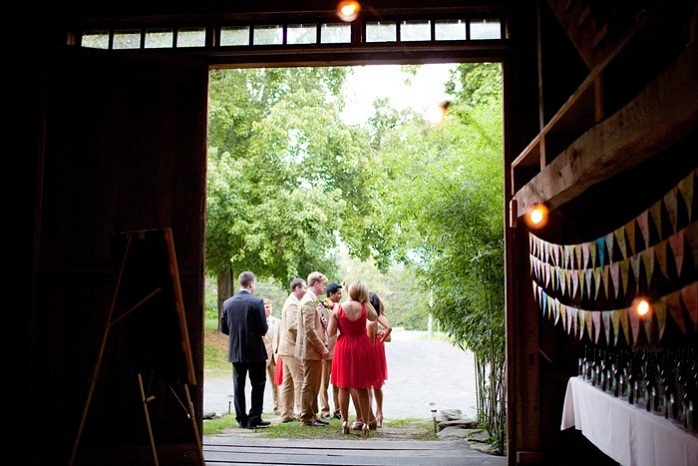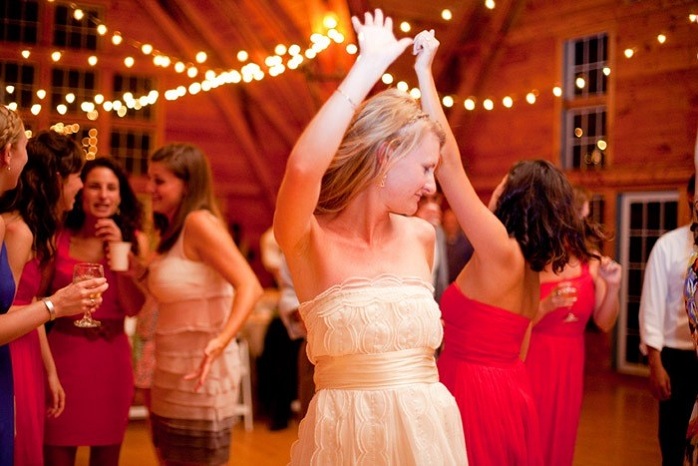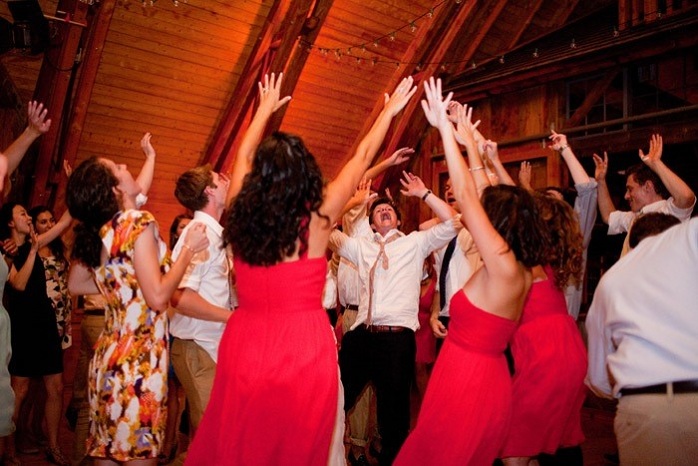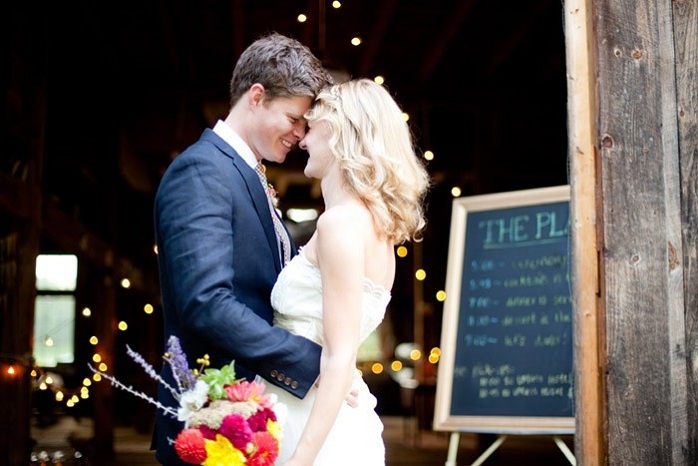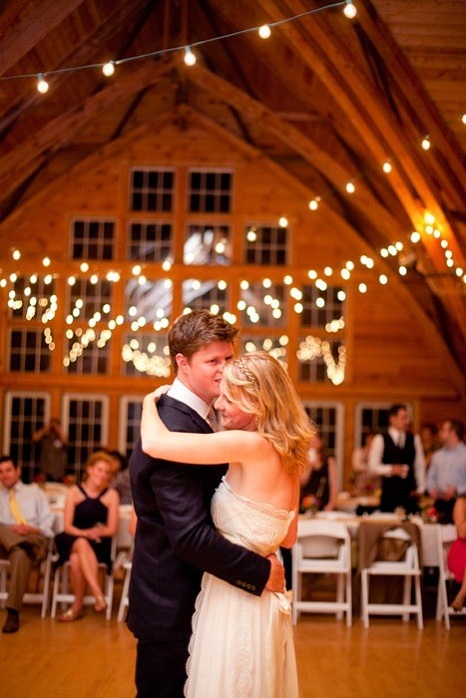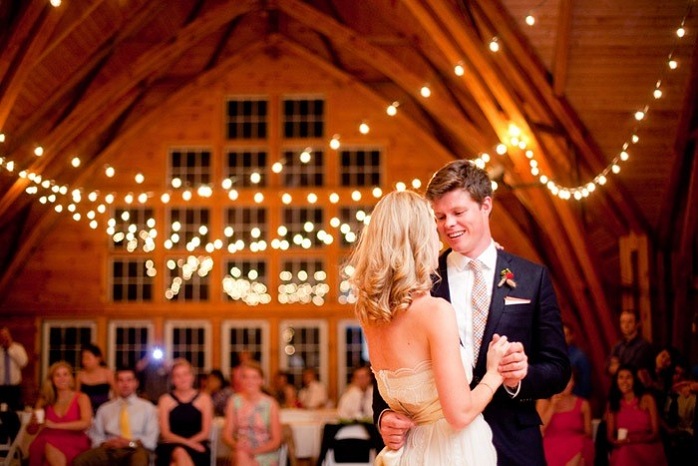 Vendors:
Venue: Bramble Hill Farm
Catering: The People's Pint
Dress: Saja Wedding
Bridesmaids' dresses: J.Crew
Groom and groomsmen's suits: J.Crew
Music: Rusty Belle (band), Pearse Lombard (DJ)
Invitations: Emily Elizabeth Stationery
Wedding Photographer: Jen Ing Photography