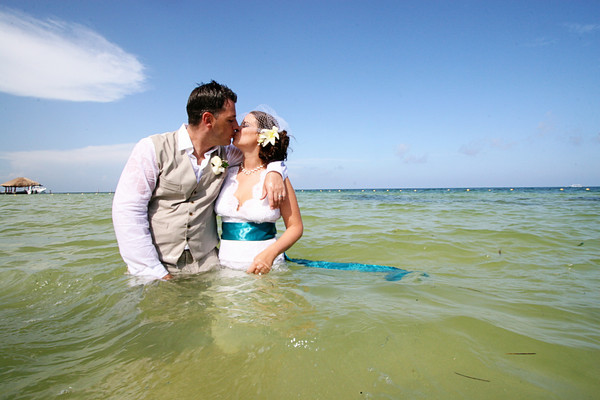 Pamela, 25 & Neil, 34
Puerto Morelos, Mexico
Wedding Date: August 17, 2008
Number of Guests: 20
Wedding Cost: $17K (the majority of the budget went to helping  guests pay for the trip)
Wedding Ceremony Location: Azul Beach Hotel
Wedding Reception Location: Azul Beach Hotel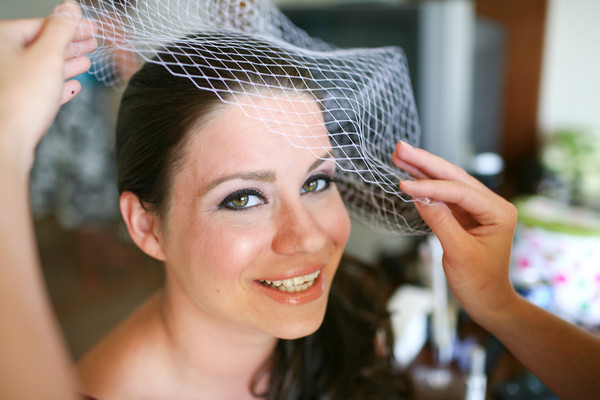 Why did you have an intimate wedding?
We wanted something simple yet elegant. We wanted to be surrounded by our closest friends and family. It was really important to us to have a stress-free event that was centered around our actual union rather then what color the napkins were or what kind of flowers we had.
What are some the challenges that you faced planning an intimate wedding?
We had a difficult time deciding who to invite and who not to invite.
Was it difficult to pare down the guest list?
Extremely. We are both very social people with many friends and my husband has a large, tight knit extended family. We felt guilty at times for inviting some and not others. Admittedly, having a destination wedding relieved a bit of that pressure. Ultimately, we do not regret anything. Our wedding was so intimate and special because of our limited guest list.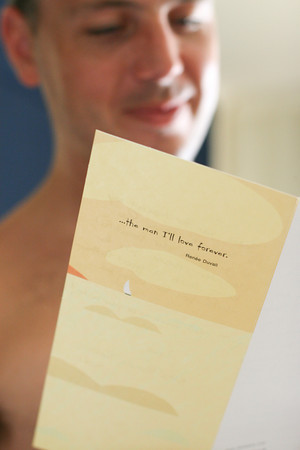 Did you have any 'issues' with the small guest list from friends and family? If so, how did you address them?
Everyone was extremely understanding and we really appreciated our situation.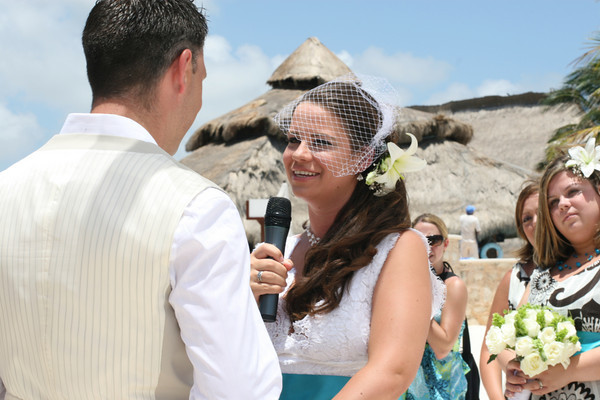 What were the highlights of the ceremony?
Well, besides me practically running down the aisle to meet my future husband:), the ceremony was beautiful. It was set on the beach with the ocean behind us. It was a very warm day with a light breeze. My twin sister (Jessica) was my Matron of Honor while my best friend (also named Jessica) was my Maid of Honor. Neil's Best Man was his best mate of 25 years, Craig. Lee and Phil, also his friends for 25 years, were his groomsmen. Many of our guests, including Craig, Lee, and Phil traveled from England to attend.
Neil is very nervous about public speaking so his voice began to quiver a bit when we were repeating our vows. I grabbed his hand to calm him down. I'm not intimidated by the spotlight so I was confident that I'd get through my vows easily. Inevitably, I began to tear up after the first few words and actually let out a quick giggle (I tend to giggle when nervous) and then the tears started flowing. I pulled it together and tried to contain my happiness!
Finally, the big the moment – our first kiss. Neil grabbed me and started to give me a nice soft kiss and then suddenly grabbed me around the waist, picked me up and pulled me to him. My feet curled back and everything – it was absolutely amazing. Lynn (our photographer) caught the whole thing.
Our processional song was the definition of us, quirky and sweet. We surprised everyone with "Cupid's Chokehold" by Gym Class Heroes. This song was special to us because when Neil and I first started dating I chose this song to play every time he called me.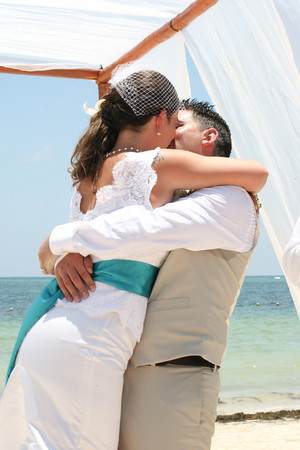 What were the highlights of the reception?
The food was really amazing. The presentation was beautiful and everything looked very elegant. My favorite part of the afternoon was the speeches. Neil made everyone laugh and I made everyone cry. 🙂 Because of the intimate nature of our wedding, I was able to personally thank each and every guest and make a special comment about how they've impacted our lives.
What was the best thing about having an intimate wedding?
We were able to spend quality time with our guests. Our event was intimate and special and we have so many good memories of not just "us" on our wedding day but of every single person who was there with us.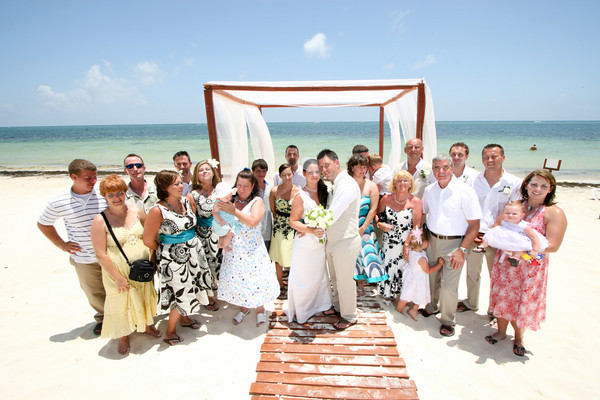 What advice do you have for couples who are considering an intimate wedding?
Go for it! Do not waiver on your decision for fear of pleasing everyone you know. Just remember that the most important people in your life are going to be at your wedding and that is all that matters. Ten years from now, your husband's uncle's cousin will not be a part of your special wedding day memories.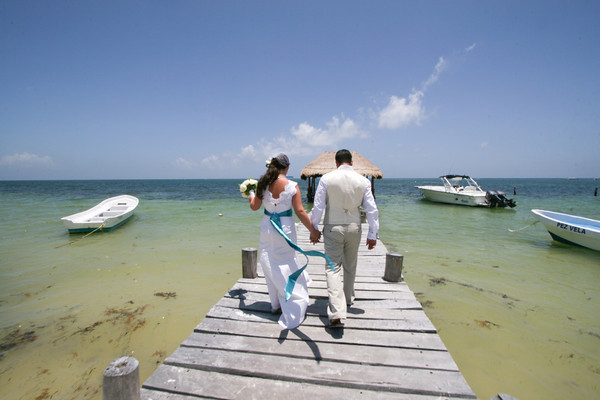 Vendors:
Photography: Lynn Michelle Photography
Venue: Azul Beach Hotel