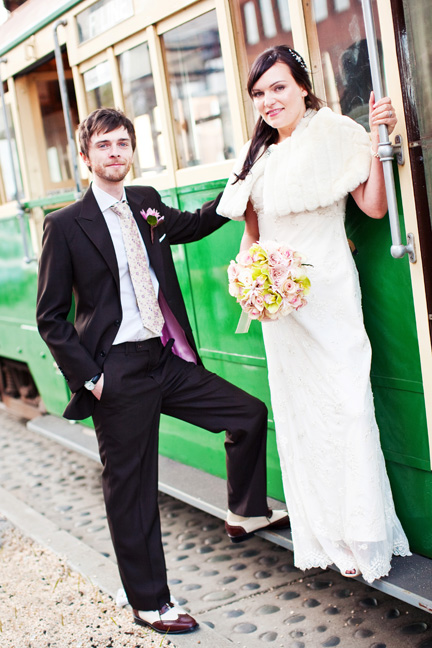 Sara, 28 & Iain, 29
San Francisco, California
Wedding Date: April16,  2010
Number of Guests: 23
Wedding Cost: $9,000
Wedding Ceremony Location: Ceilo Suite Hotel Vitale
Wedding Reception Location: same as above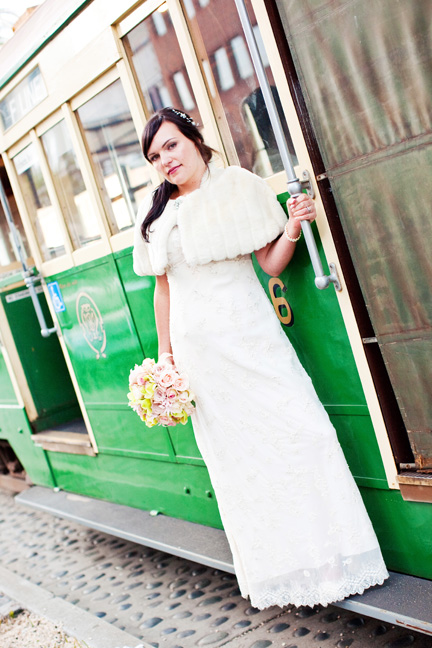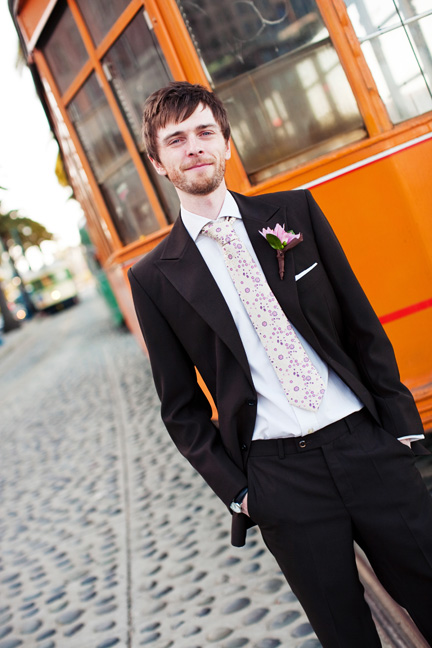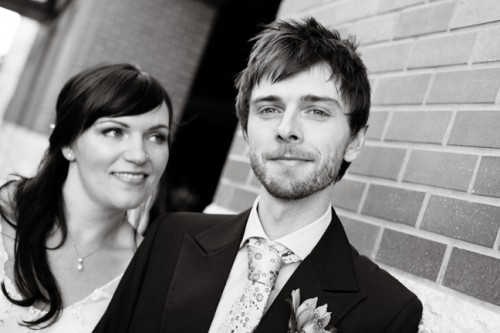 Why did you have an intimate wedding?
We don't enjoy big parties with lots of people. We really wanted the wedding, especially the ceremony to be about us and a celebration of our relationship, not a huge family party. We have been to big weddings and found them stressful and impersonal.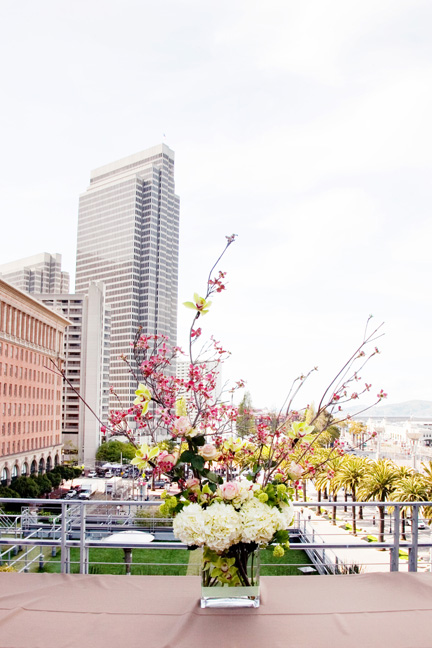 What are some the challenges that you faced planning an intimate wedding?
The main challenges were not inviting everyone. I'm sure some people, especially family were upset, but it is what we wanted and we hoped they understood. We had a destination wedding, so it was too expensive for many people to come anyway! Also, it was a challenge to find a venue that was not too big and would allow for a small party without huge minimum spends.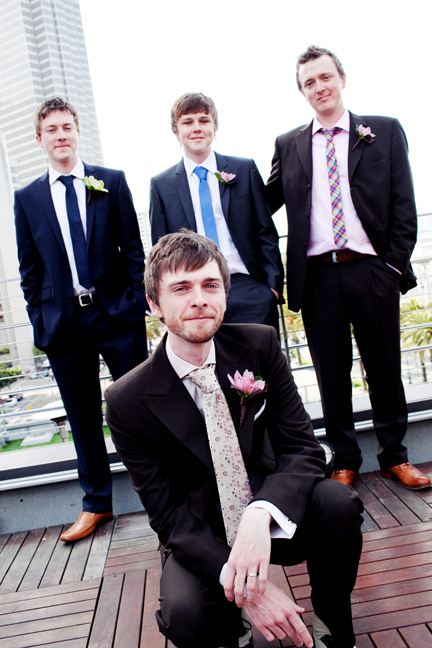 Was it difficult to pare down the guest list?
Not really. We only wanted close friends and family. We could have had a much longer list but it would have been just to please family members.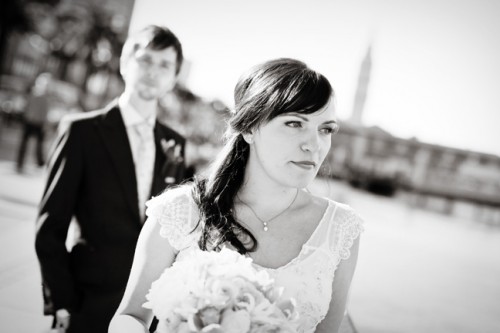 Did you have any 'issues' with the small guest list from friends and family? If so, how did you address them?
We just invited immediate family and very close friends, no kids etc.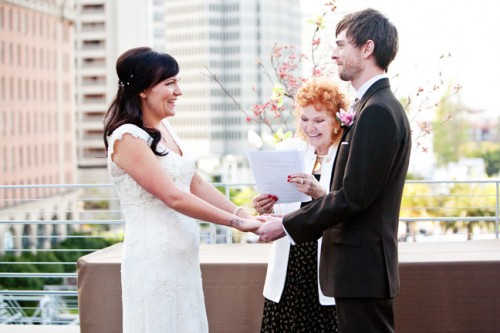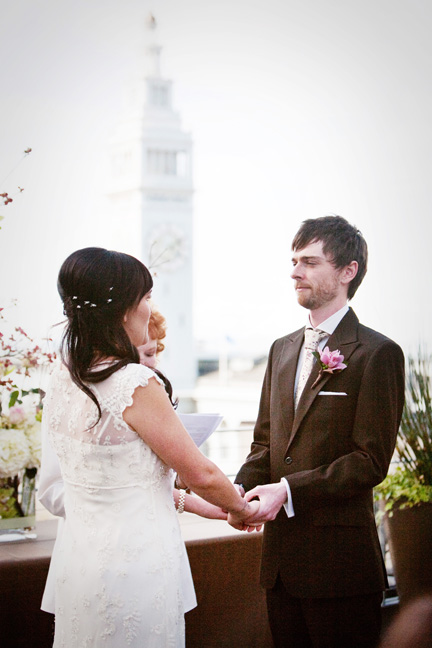 What were the highlights of the ceremony?
It was great having outside with the fantastic view of San Francisco. The ceremony was very personal; we had a friend and the groom's father do a reading which was lovely and funny. Quite a few people cried! It was beautiful! Saying our vows felt so right; it was long time coming and quite emotional.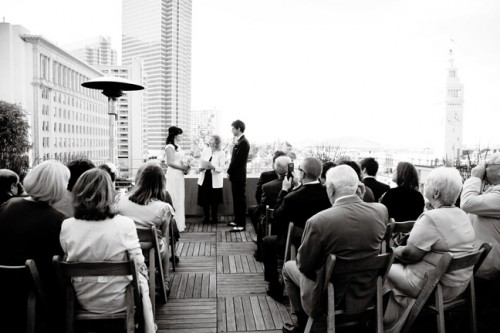 What were the highlights of the reception?
It was so small that we had a chance to relax and talk to everyone. The views again were stunning with the sun setting over the bay! Very romantic.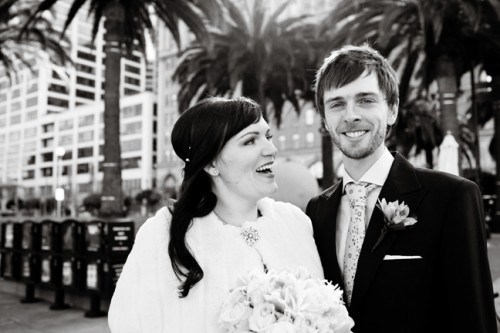 What was the best thing about having an intimate wedding?
It being so personal, relaxed and also being able to spend time talking to people and just enjoying the day. We didn't have to think about things going well as it was so stress-free. It was such a great day and we are so glad we did everything the way we did.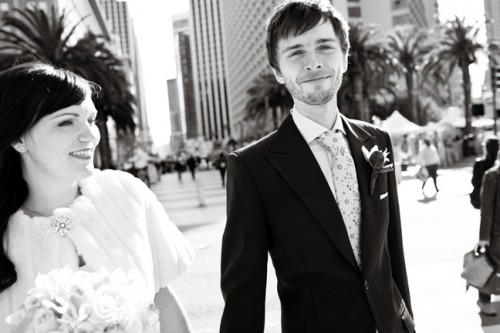 What advice do you have for couples who are considering an intimate wedding?
Go for it! It makes the day about you and no one else. You have to remember it's your wedding and don't get pressured into making it bigger if a small wedding is what you want. People will get over it, but you will have your wedding memories for the rest of your lives!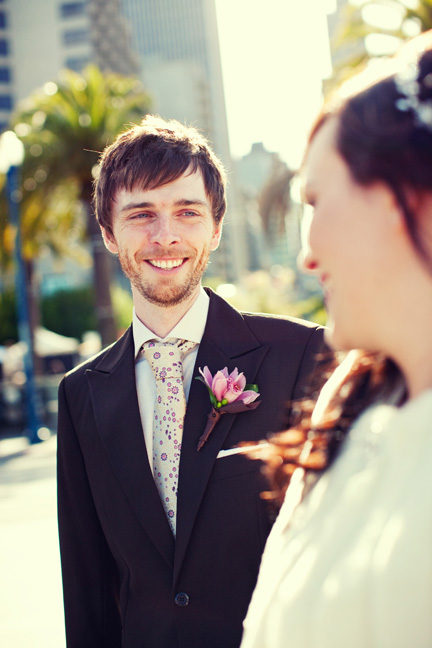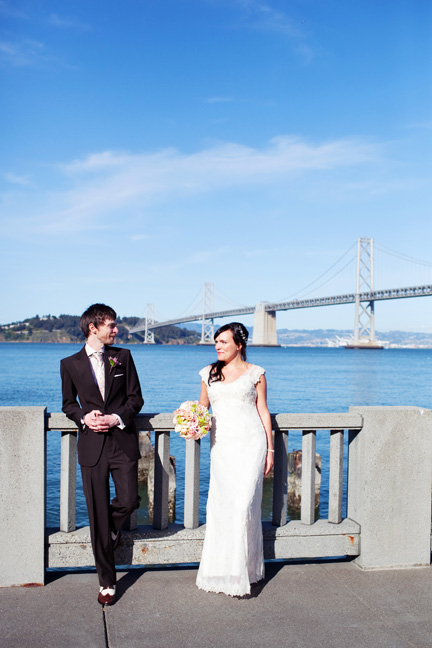 Vendors:
Wedding Photographer: Janae Shields Photography (She was fab.)
Flowers: Added Touch Flowers (Great service and truly beautiful flowers.)
Acoustic Guitarist: Elle Music
Venue: Hotel Vitale (Great service and beautiful location.)
Make up: Awny
---